Busy Bee Stationery is a monthly stationery subscription that will bring you items that inspire creativity and help you with everyday note-taking, planning, journaling, and letter writing. For $39.90 per month, you will receive 5 to 10 items built around a theme, season, or a specific project. Items can be things like pens, stickers, a notebook, washi tape, stamps, and more!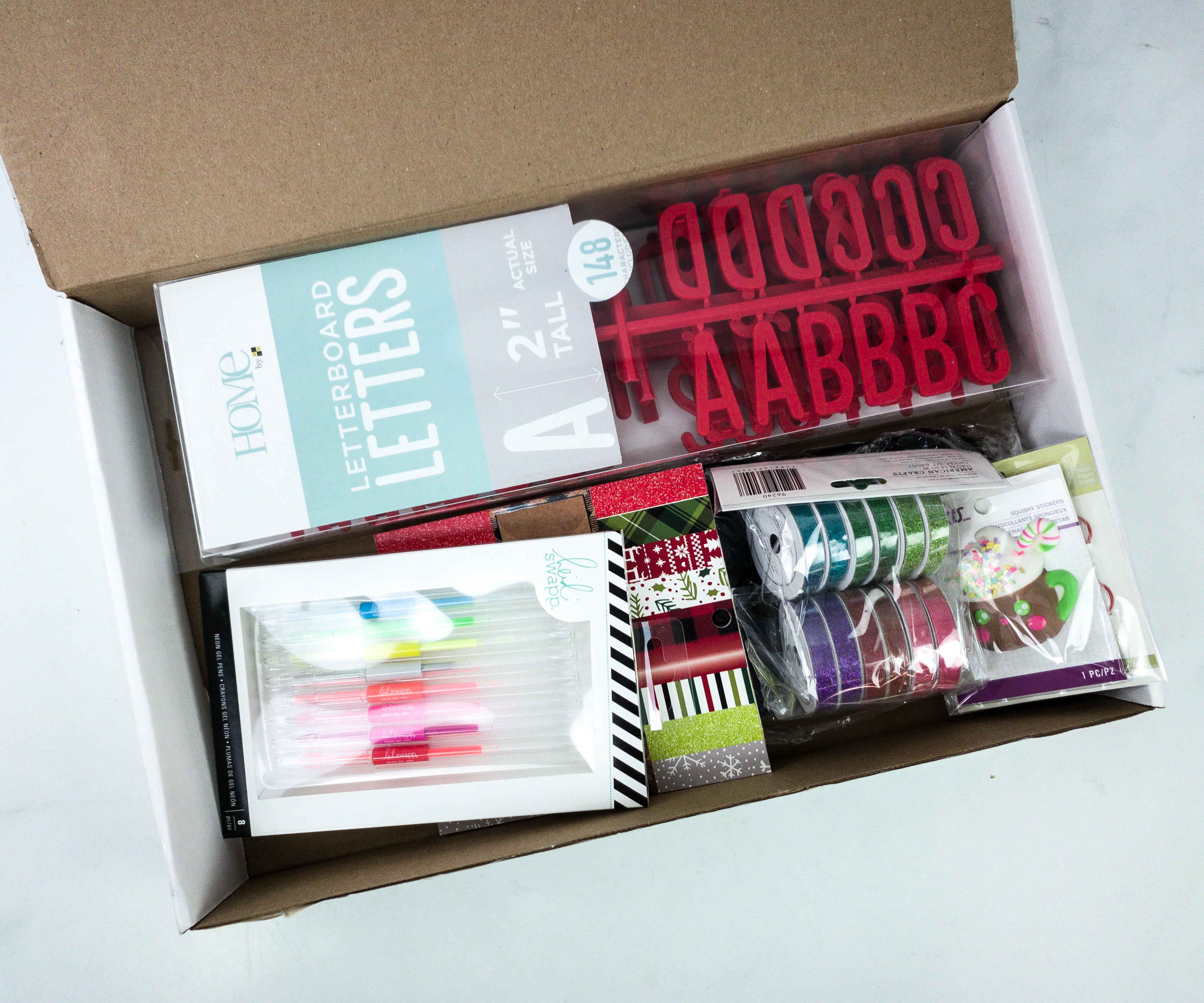 There's an info card on top of the items!
Everything came in retail plastic bags but we remove them for photography purposes.
The December 2019 theme is Holiday!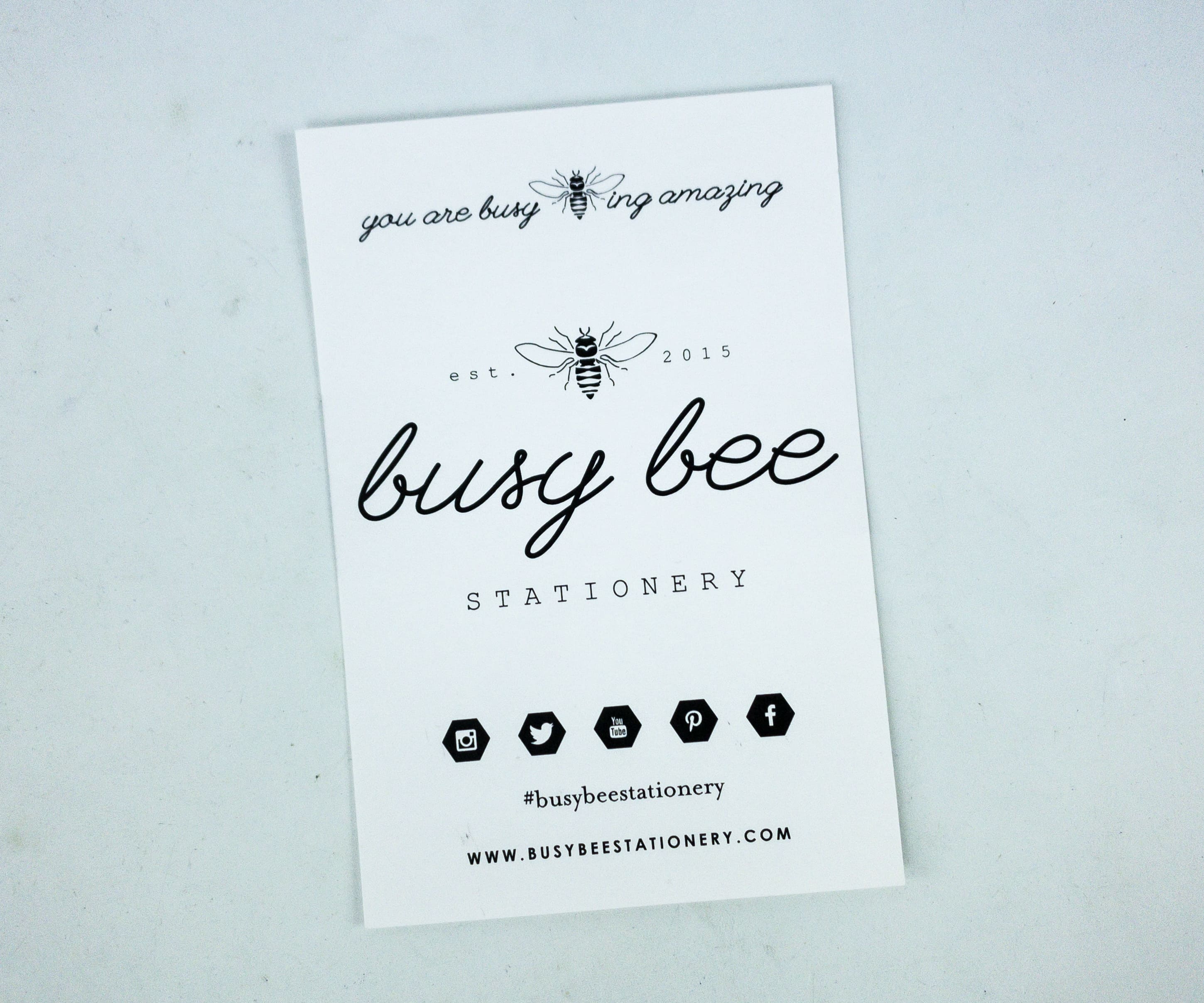 You are busy ?-ing amazing.
Everything in my December 2019 box!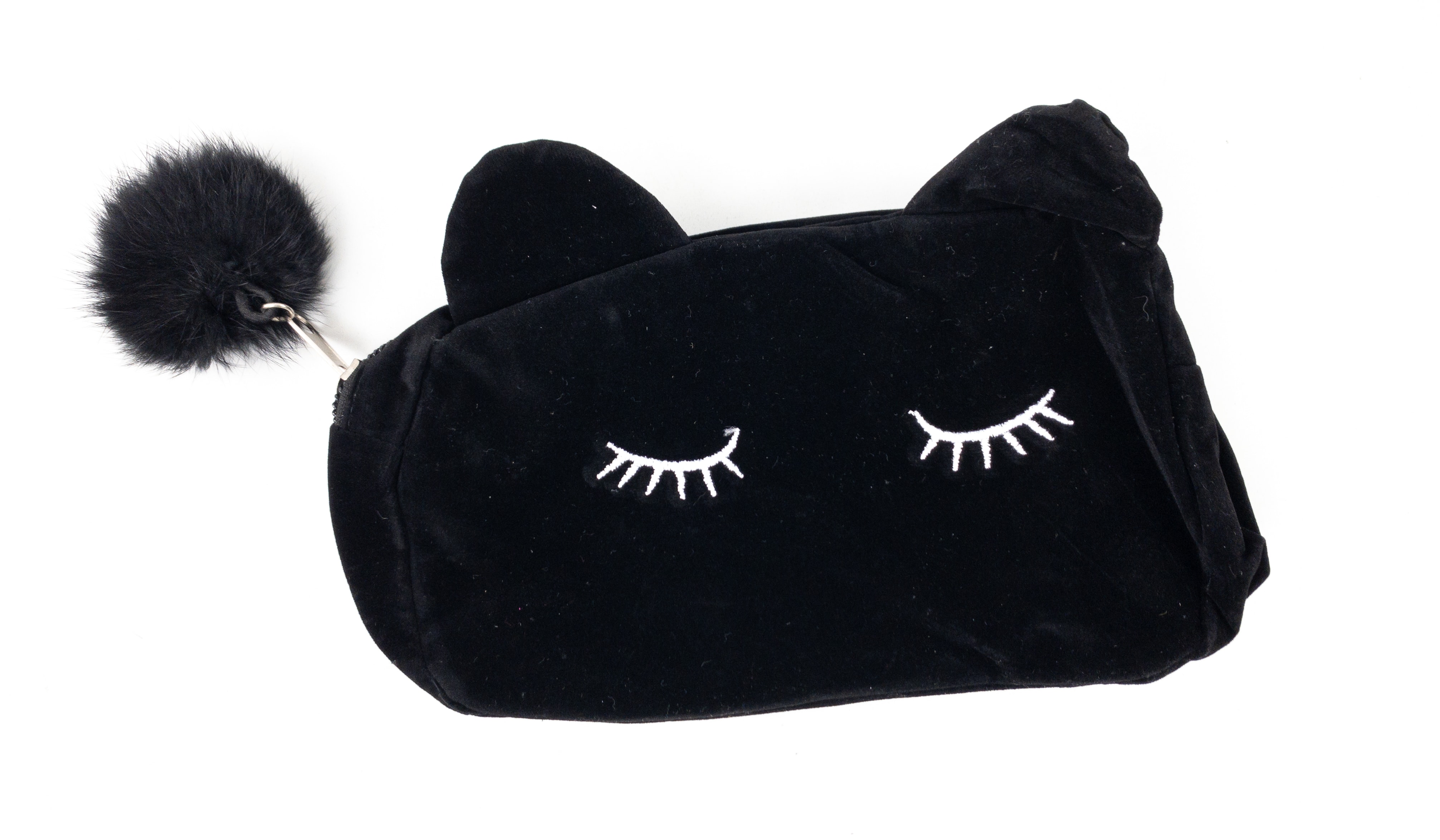 Pouch. This little black pouch is printed with an eyelash pattern and comes with a black zipper closure on top. The pouch looks cute and stylish and can hold daily life items, such as headphones, cell phones, sunglasses, and keys.
I can conveniently carry my personal items inside. It also feels so soft to touch. I like that squishy furry ball keychain, it goes well with the cute cat ears!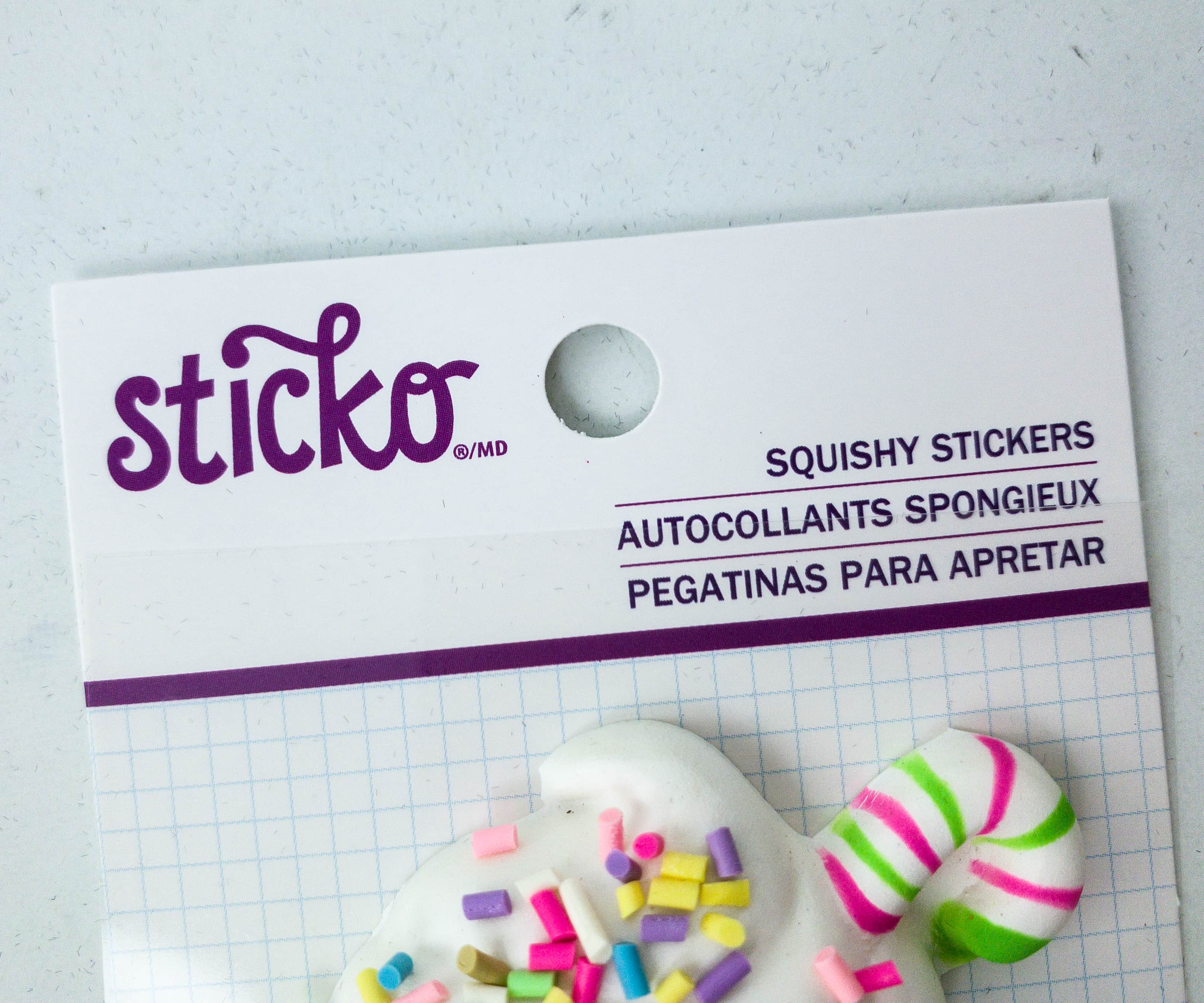 Sticko Squishy Stickers ($3.99) These fun squishy stickers are perfect for adding dimension to any craft project! They're great for adding depth to any invitation, stationery, gift wrapping, scrapbooking projects, and more!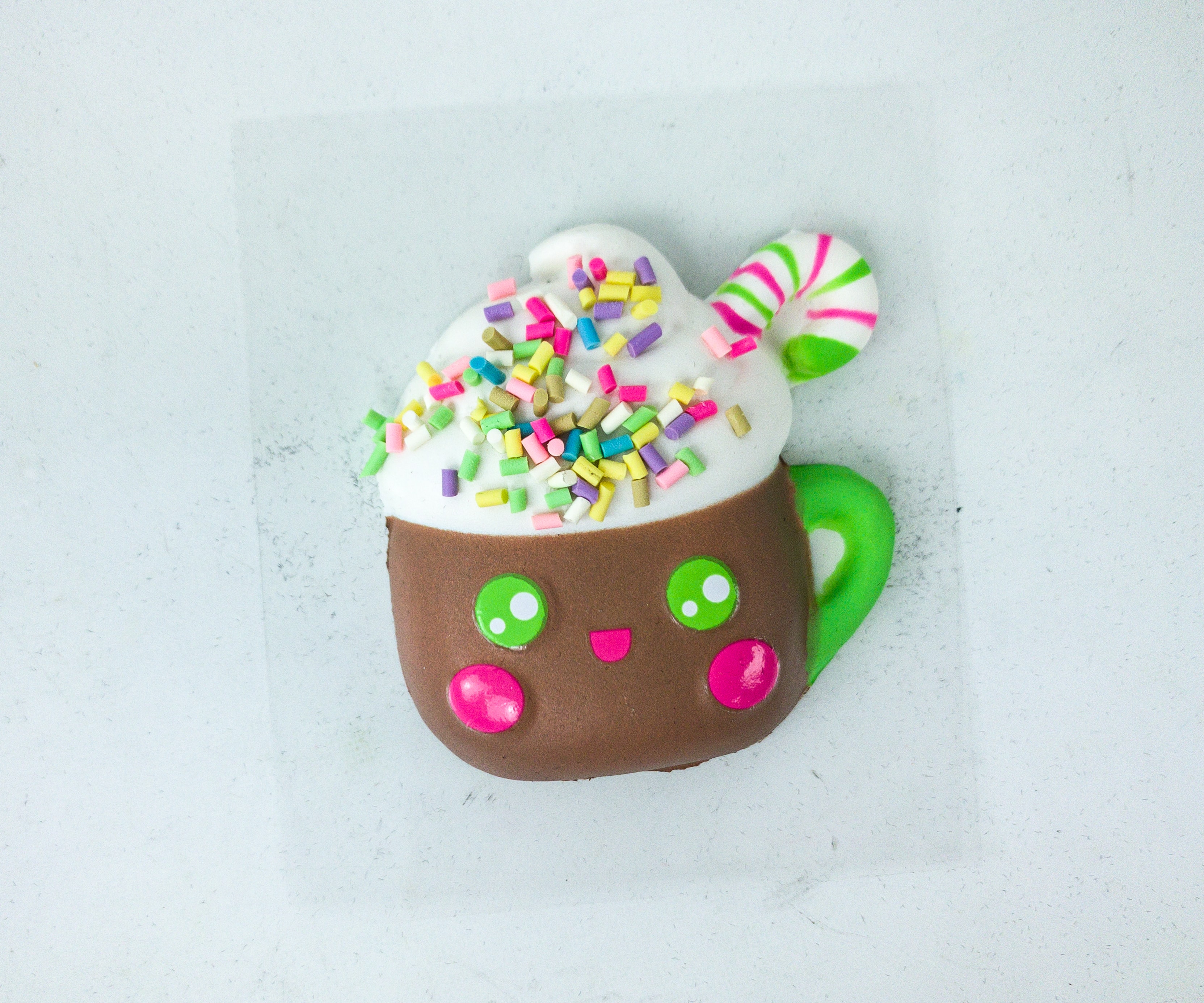 The stickers are really cute with all the intricate details. I also love the sprinkles on top that they've added.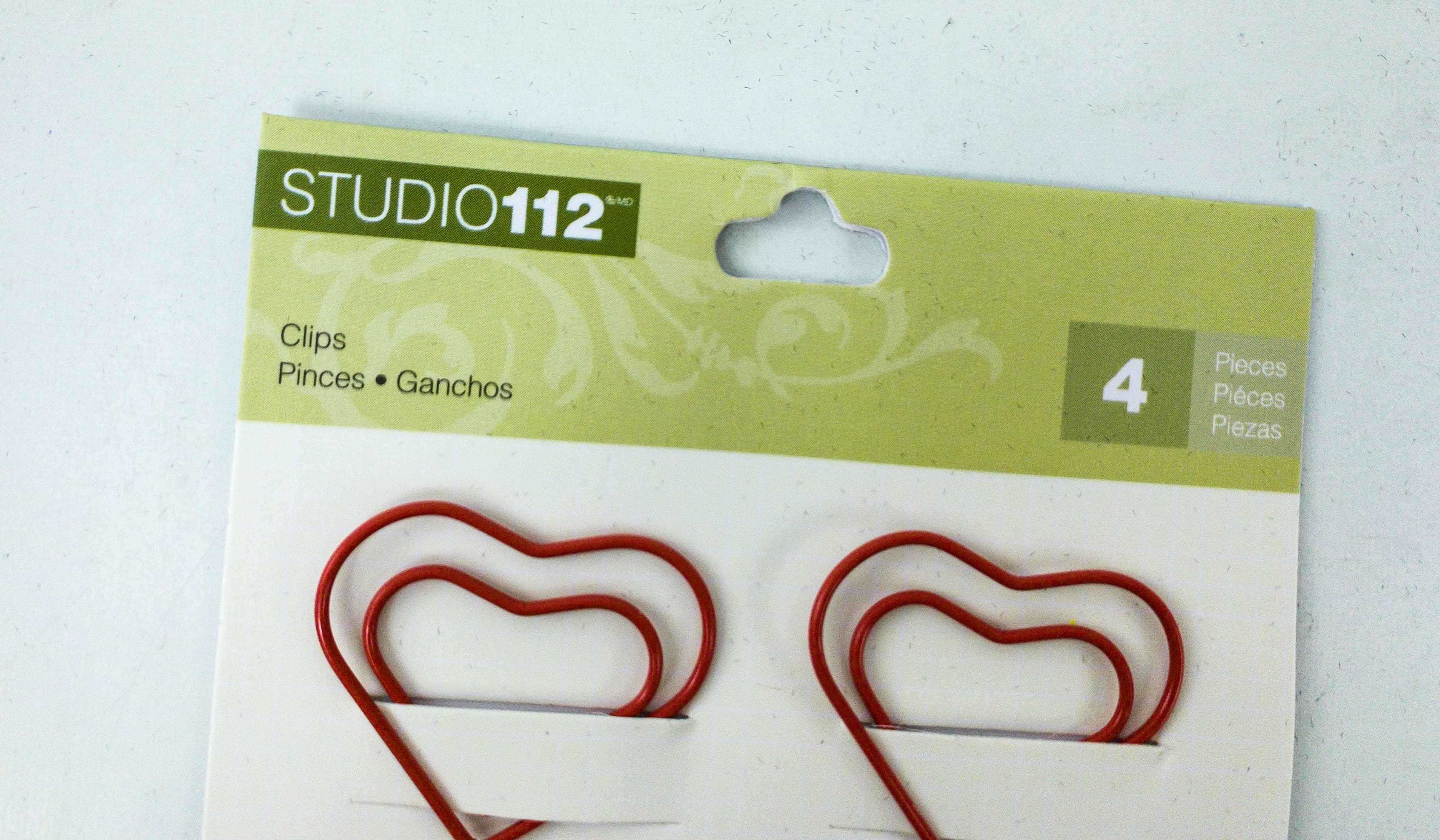 Studio 112 Clips ($4.89) These heart-shaped clips make such unique accessories! They can be used for holding various papers, pictures, mementos, notes or just as a plain decoration.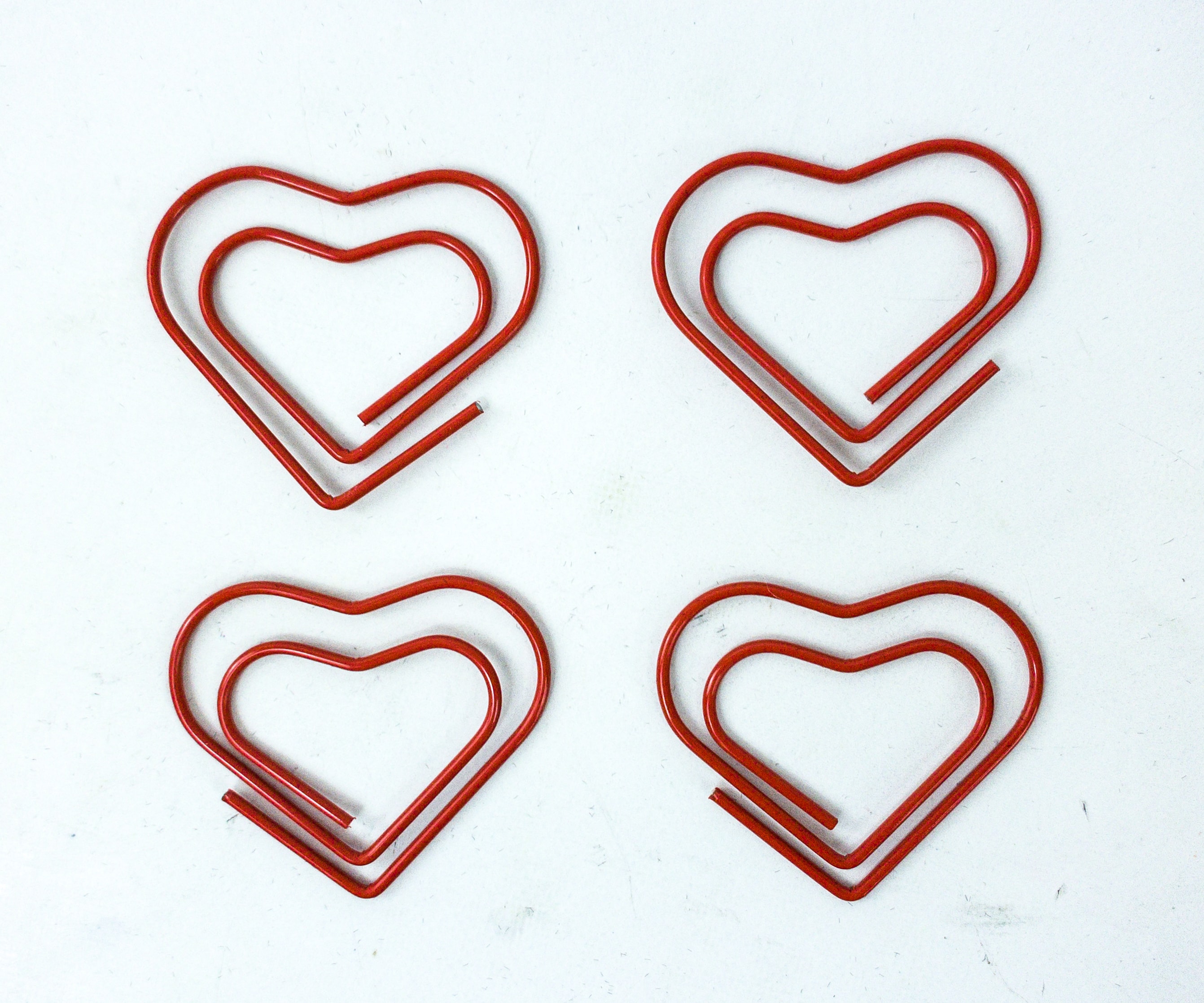 The clips come in a set of 4's. Each heart-shaped metal comes in a nice, red color. These are really cute and easy to use.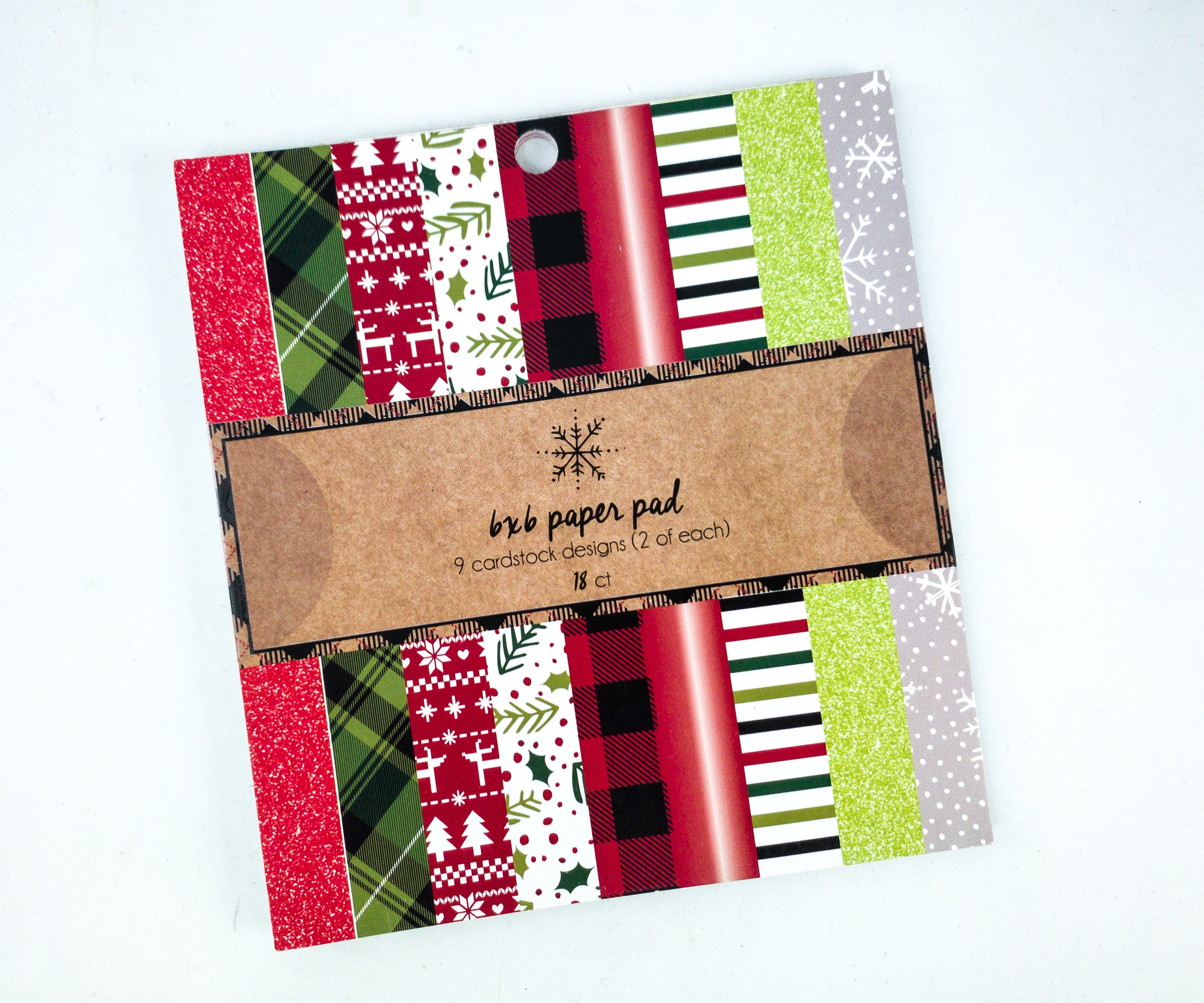 6×6 Paper Pad. This holiday-themed pad boasts of high-quality paper and beautiful patterns!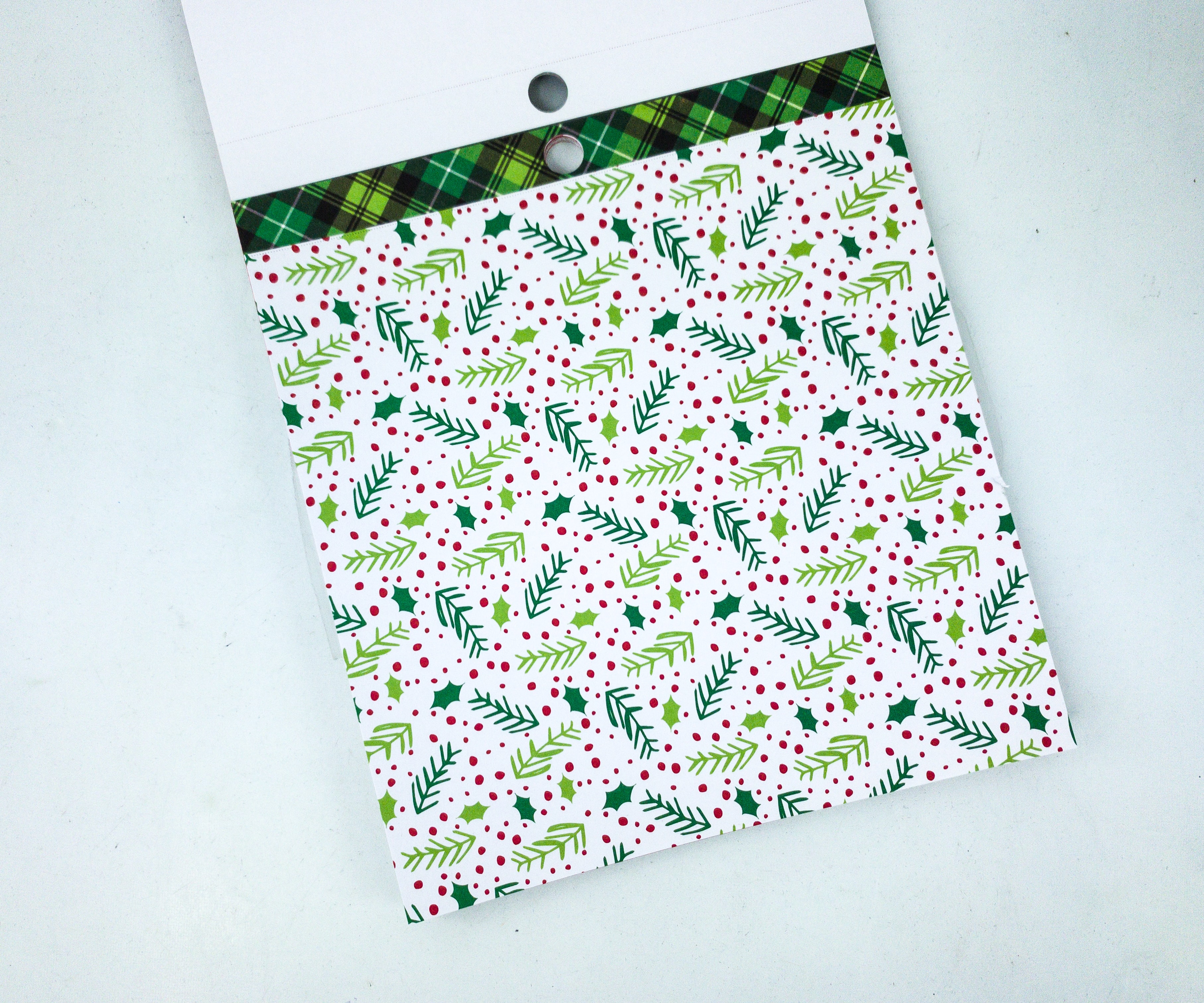 The designs are appropriate for winter holidays. These can be used for homemade cards!
This sparkly red paper looks really special and festive, it's one of my favorites. Another favorite is the snowflakes with a gray base. They all look so nice!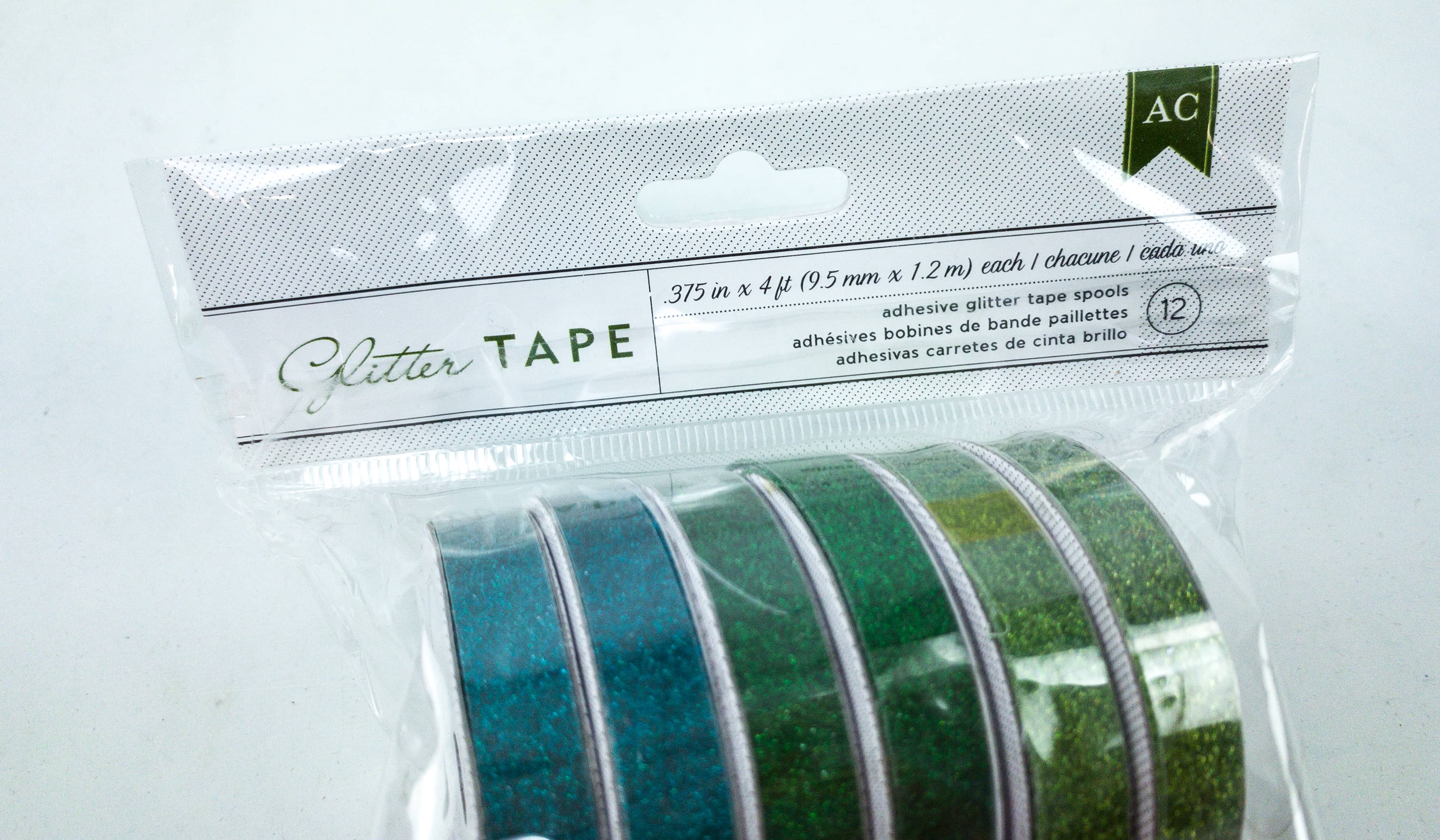 AC Glitter Tape ($19.99) This 12-pack glitter tape is great to use for any craft project. It has 72 feet of adhesive-backed glitter tape that can be used as borders on craft surfaces. Its adhesive back can stick to almost all surfaces.
I got 12 spools of glitter tape in their top-selling colors. I love all the colors they've sent me. I can't wait to embellish my handmade cards, scrapbook pages, envelopes, paper bags, and other craft projects using these cute tapes. I can even pair these with coordinating ribbons, rhinestones, and pearls to decorate some of my projects.
Heidi Swapp Neon Gel Pens ($9.99) Heidi Swapp is known in the craft industry for her innovative style. This package includes eight neon-colored gel pens in an assortment of colors. The collection is popping with color!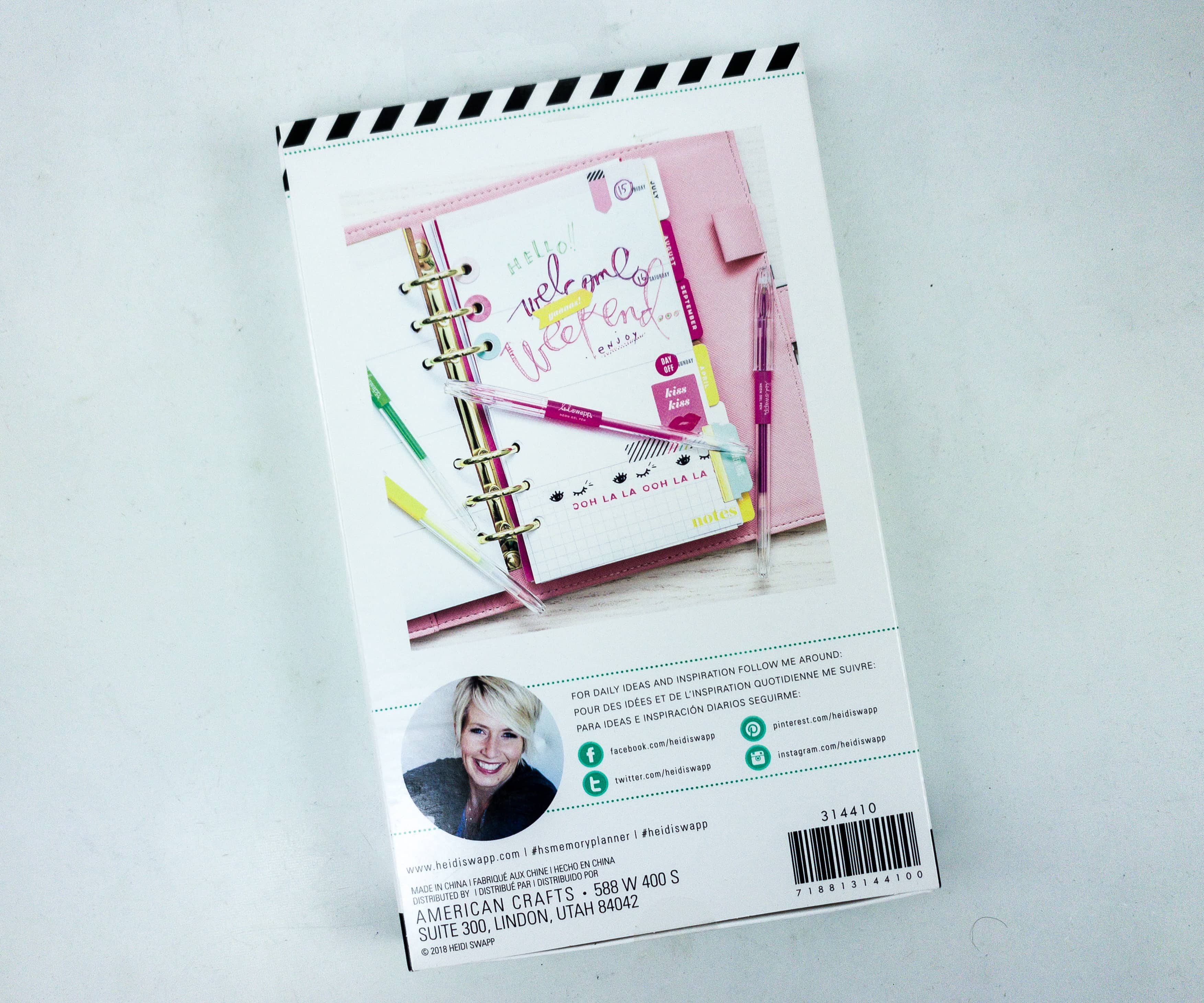 For someone who loves making cute things, these gel pens are very useful. The collection is full of vibrant color to brighten up any planner and help keep you motivated.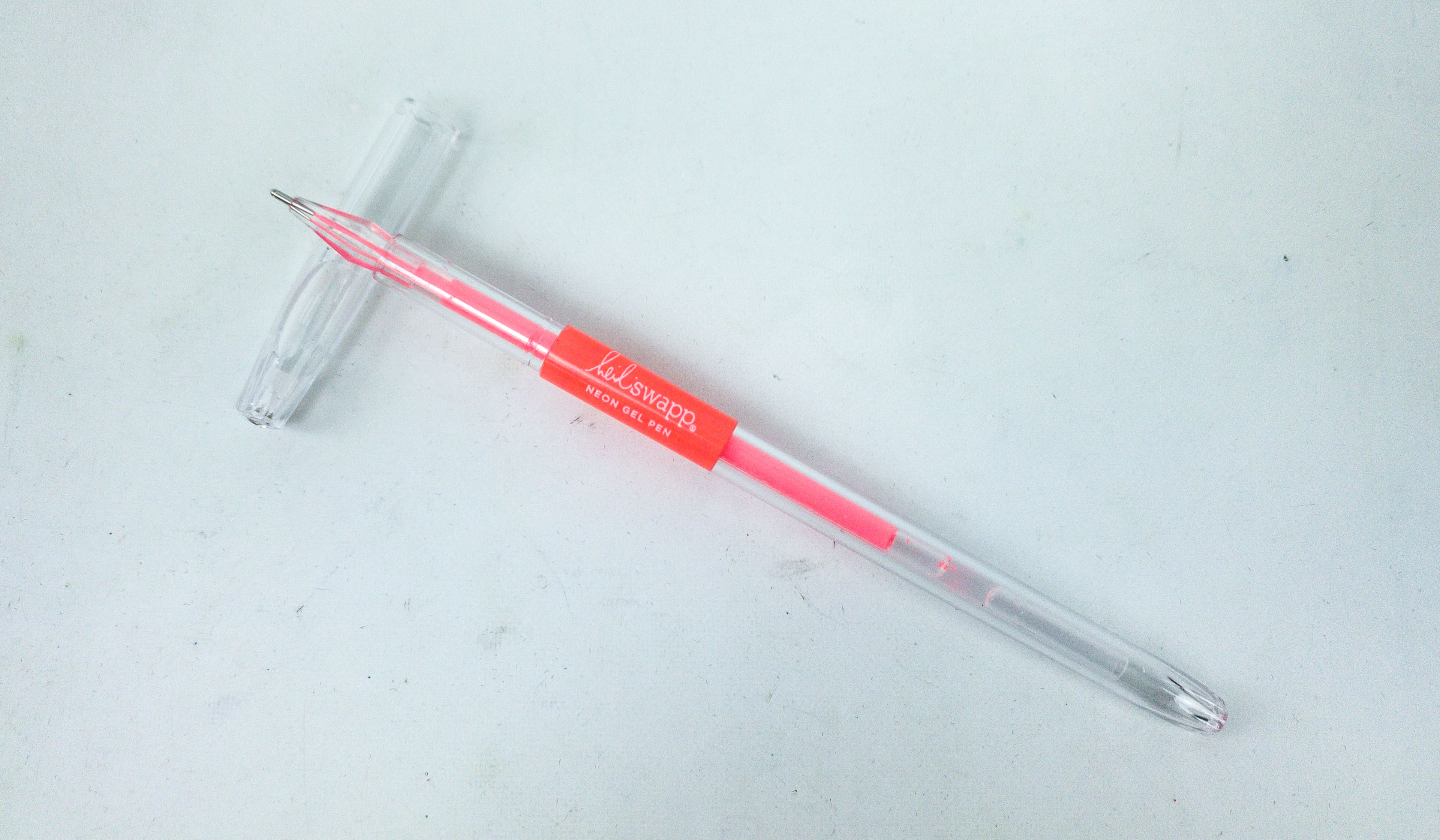 This pink neon gel pen is just adorable. It has an elegant clear casing and the ink is just visible.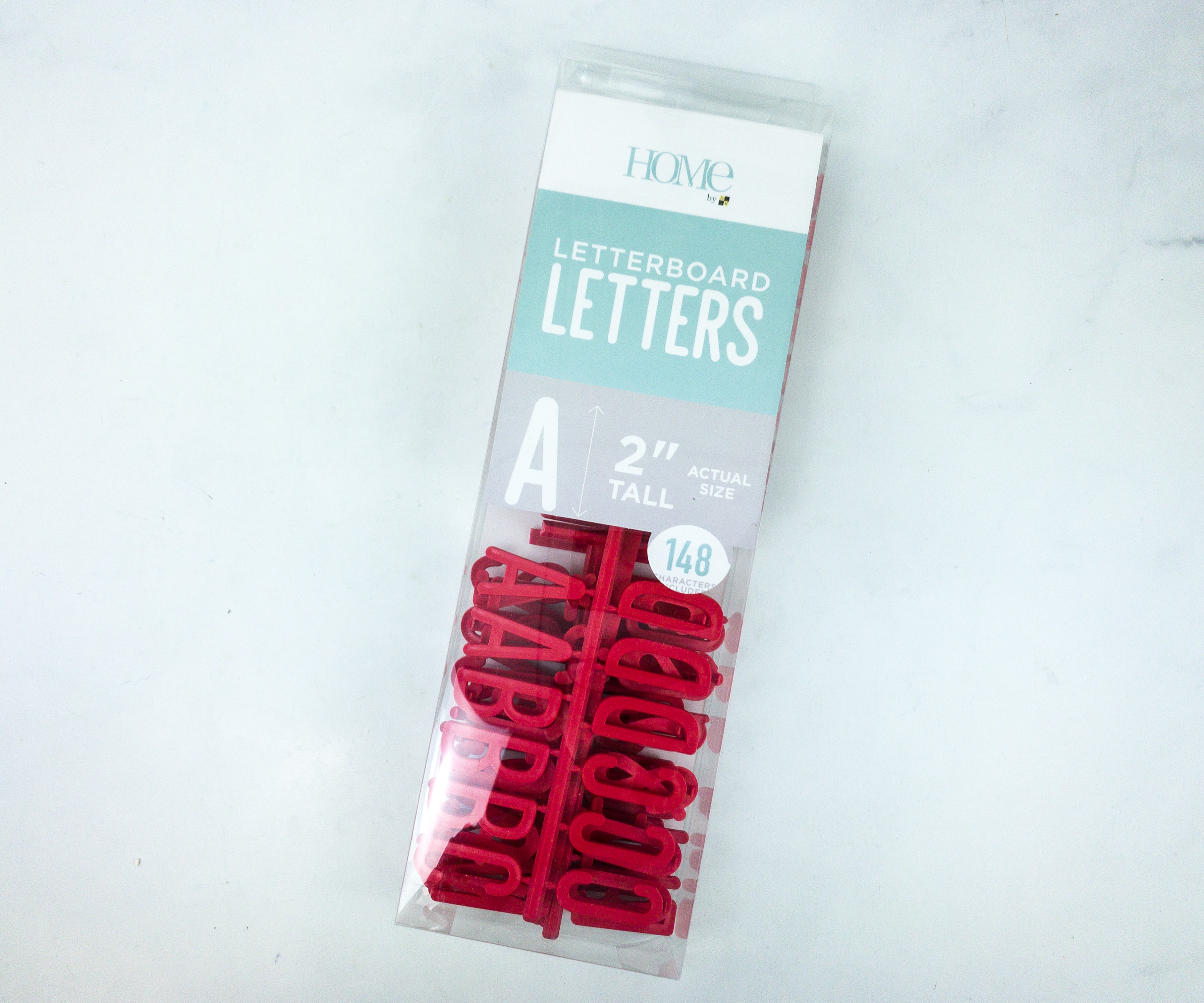 Home Letterboard Letters. It's a full set of red letterboard with 148 characters, including the entire alphabet, numbers, and important symbols such as periods, commas, ampersands, quote marks, dollar signs, and more. It's 2 inches tall with a stylish font!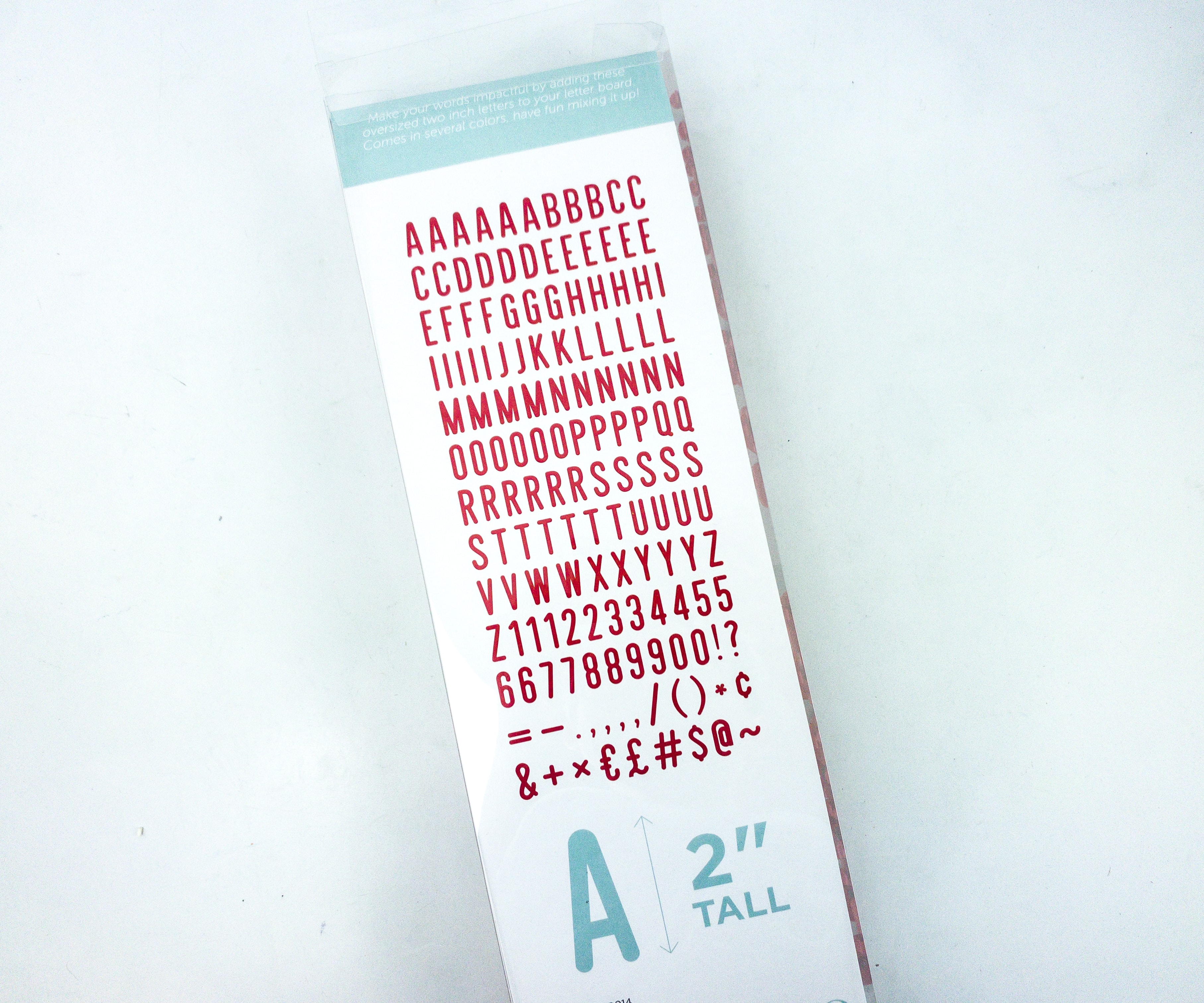 The back of the packaging box shows everything you will get in the set.
It's a very cute item to add some spirit to your message board. They were easy to cut off the plastic frame and were of great quality.
Busy Bee's December 2019 collection is fun and festive! The pad paper pack is interesting because of the designs and styles that are holiday-themed. The glitter pens and the letterboard letters are all very usable and high-quality too. The rest of the items are perfect for my craft projects and I can't wait to use them all! If you're also into collecting stationery and other crafty items, this subscription is a must-try! I was really truly thrilled with the box this month!
Have you tried Busy Bee Stationery? What did you think of this month's box?