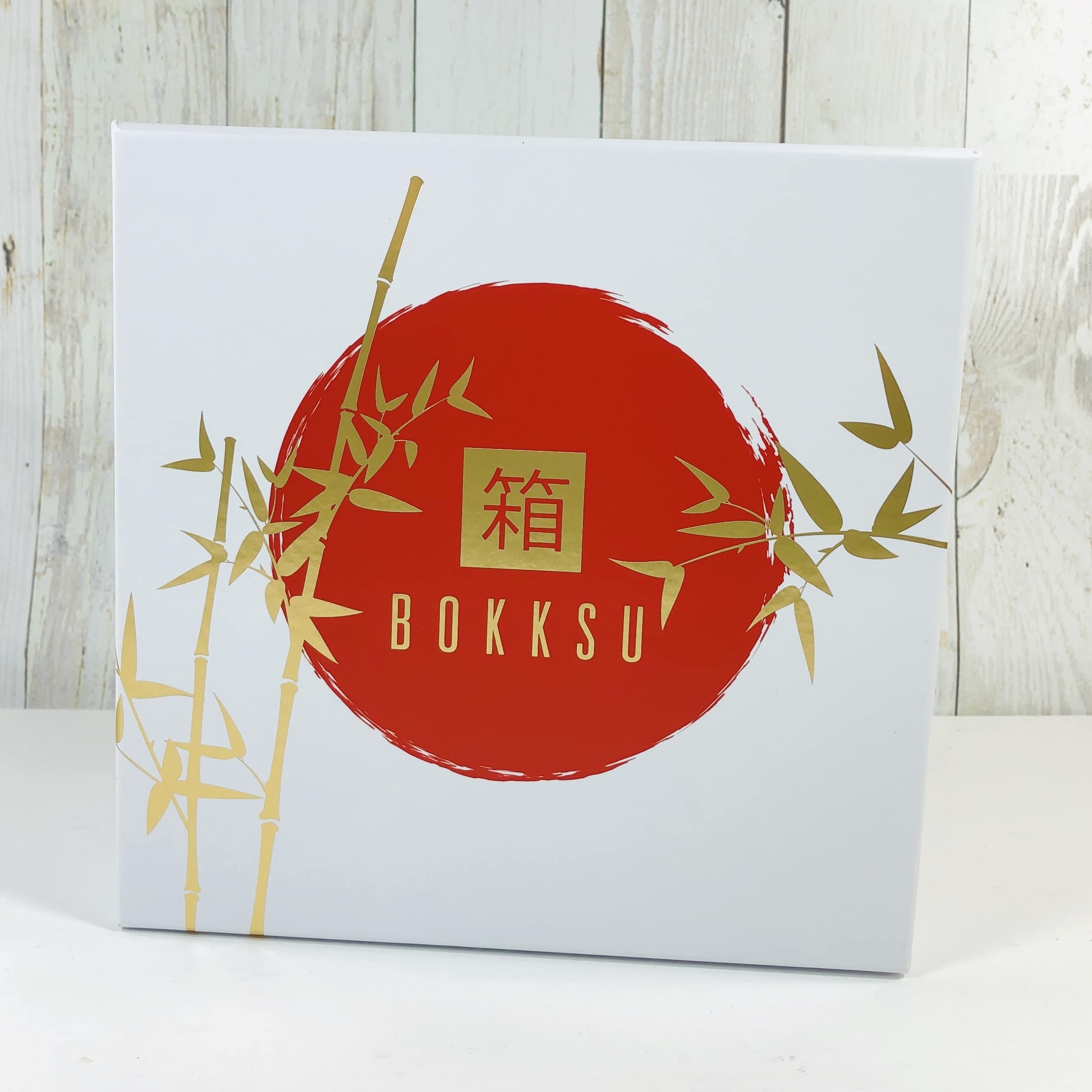 Bokksu is a premium snack box that features authentic Japanese snacks, as well as a tea pairing to go with it. There are two levels to choose from: Classic Bokksu ($39.99 USD) includes an assortment of 20-25 premium Japanese snacks and a tea pairing; Tasting Bokksu ($25 USD) includes 10-14 premium Japanese snacks and a tea pairing. Both boxes offer a discount for longer terms. The snacks sent are not easily found outside of Japan and this subscription ships internationally from Japan. Shipping is already included in the price. I am reviewing the Classic Bokksu.
Other Japanese snack subscription services use mass-produced mainstream snacks that can be readily found in most Asian markets outside of Japan. Bokksu directly sources its artisanal snacks from local snack makers in Japan (some of whom have been around for over 200 years!). We only curate high quality and gourmet snacks, never filler items. We are also the ONLY service that handselects a tea pairing for each box to complement that month's flavors.
DEAL: Save $5 on your first box with coupon code HELLO.
NOTE: Your first box will be the Seasons Of Japan, shown here.
How cute is the box this month?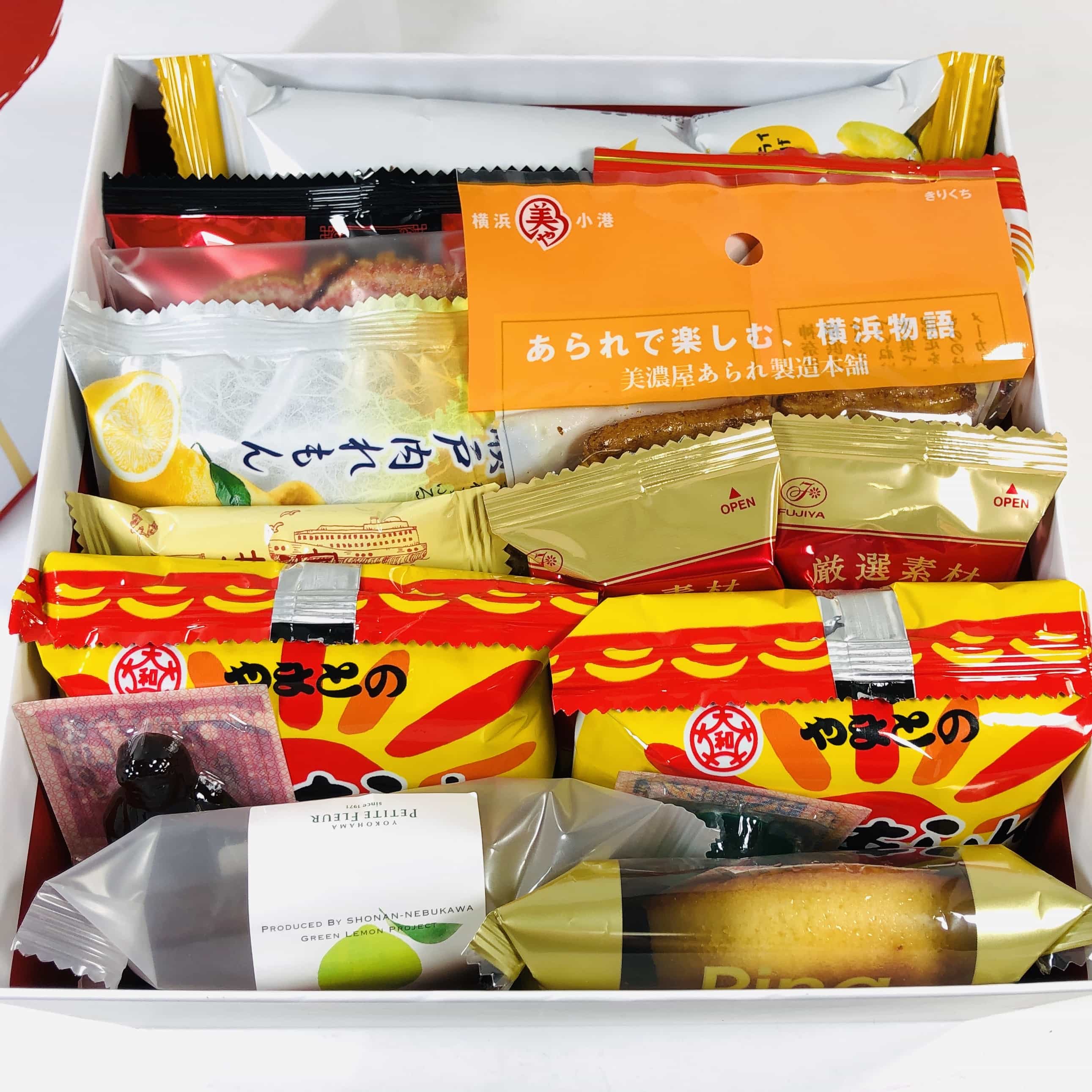 The box is always packed to the top!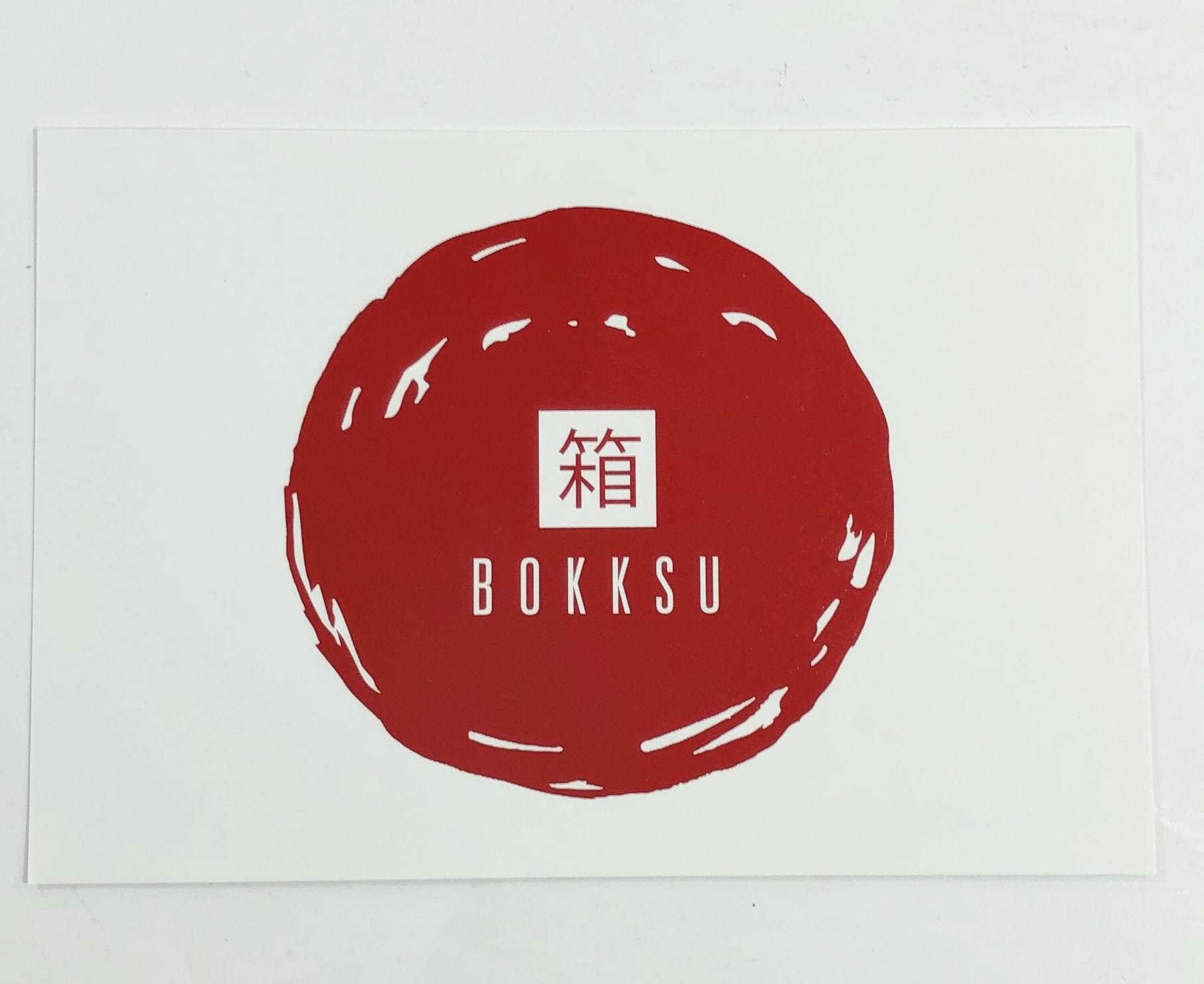 When I opened my box I found a card on top.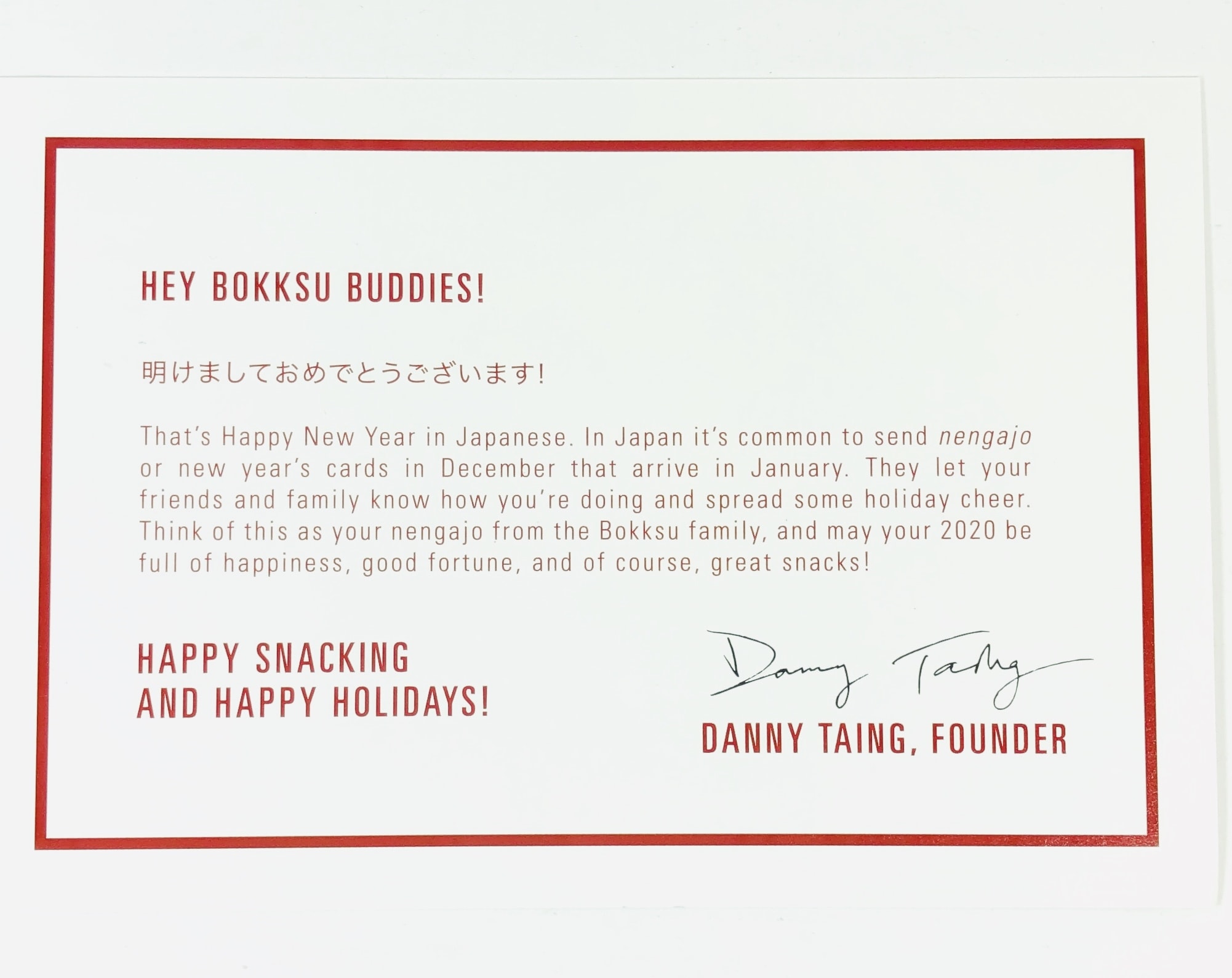 The back of the card had a little info about the theme for the January box.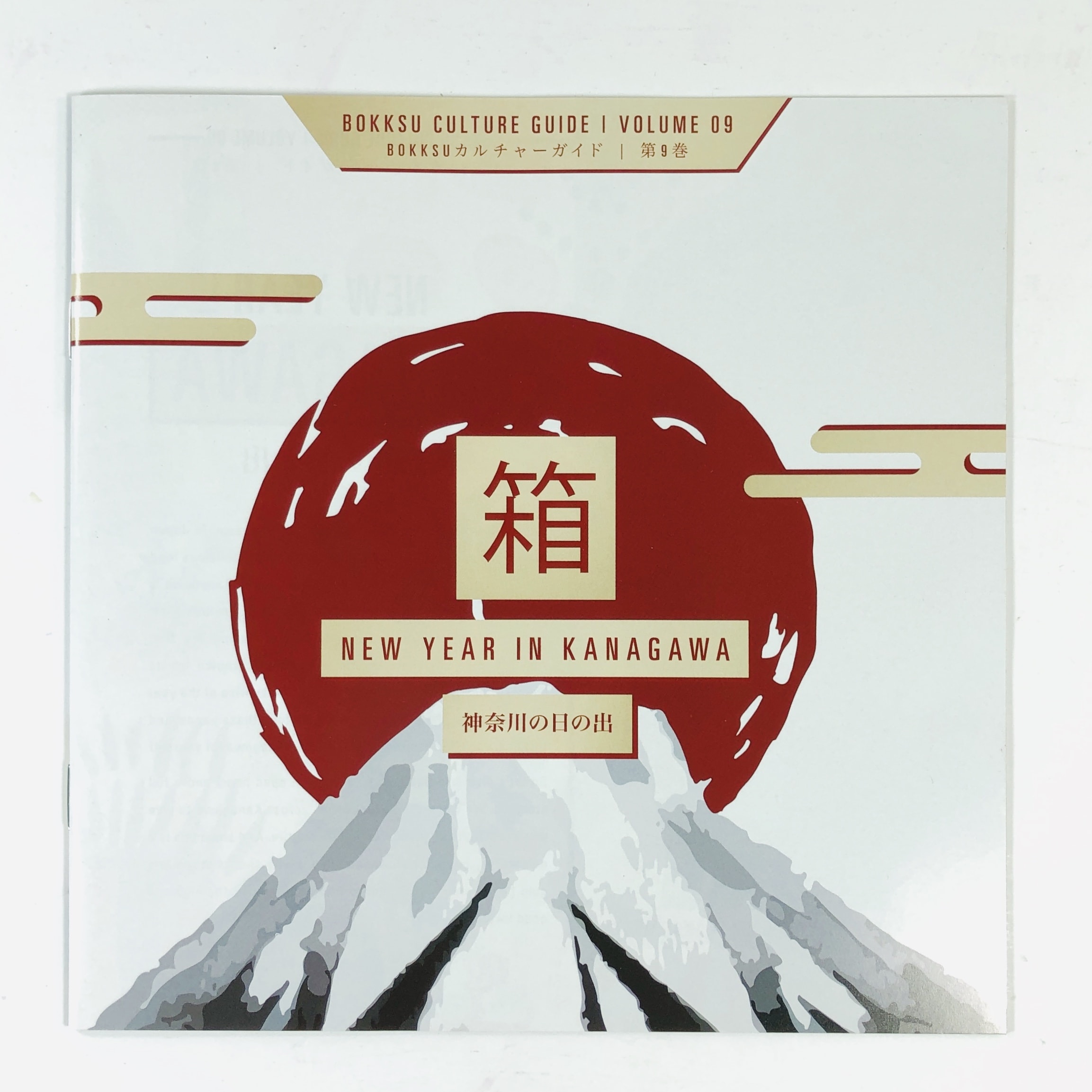 December's theme is NEW YEAR IN KANAGAWA. I am always impressed with the booklet that is included in the box, there's so much info inside! Both levels of Bokksu come with this booklet.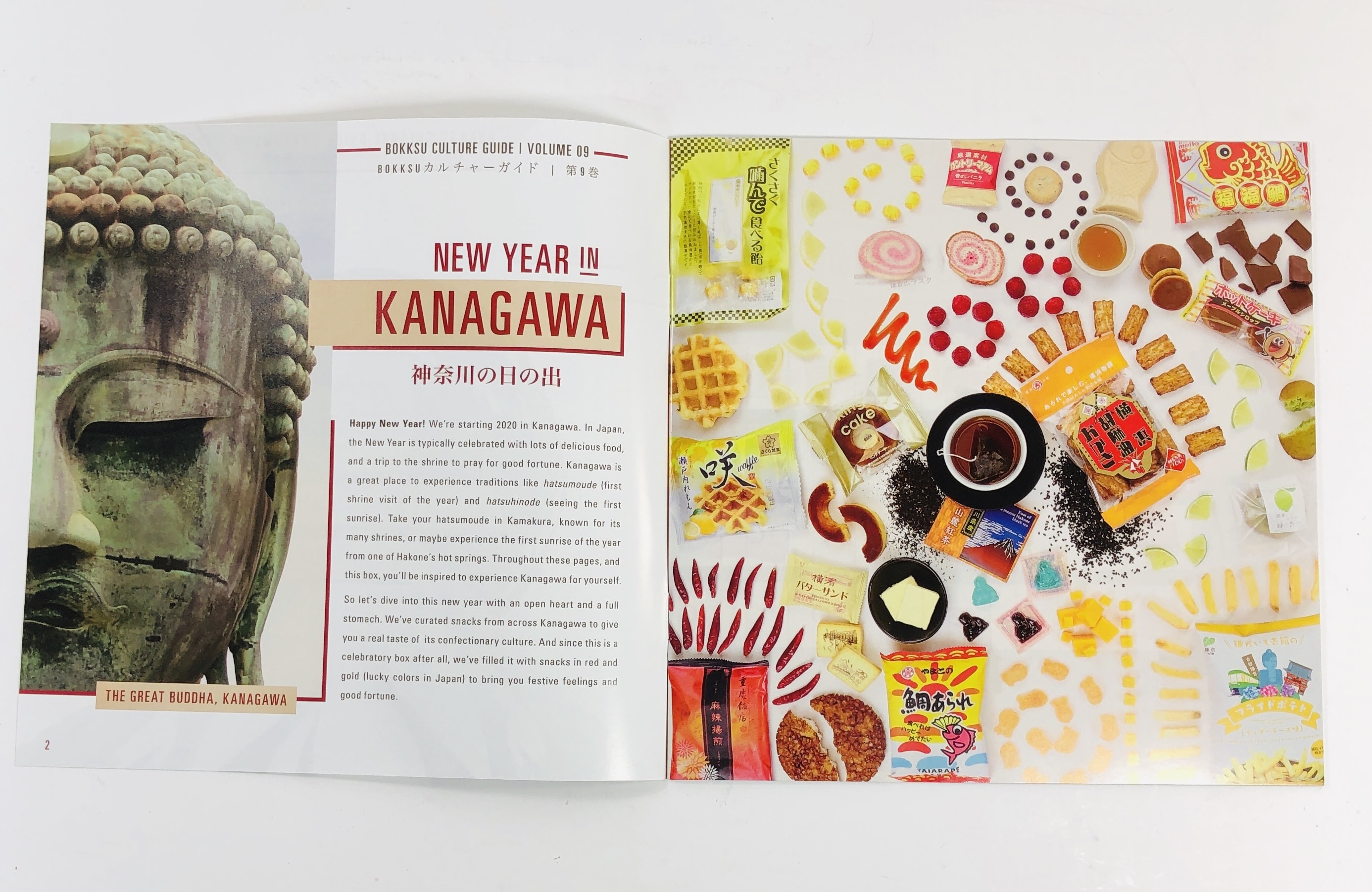 I am always happy to learn new things and so the expanded booklet is welcome.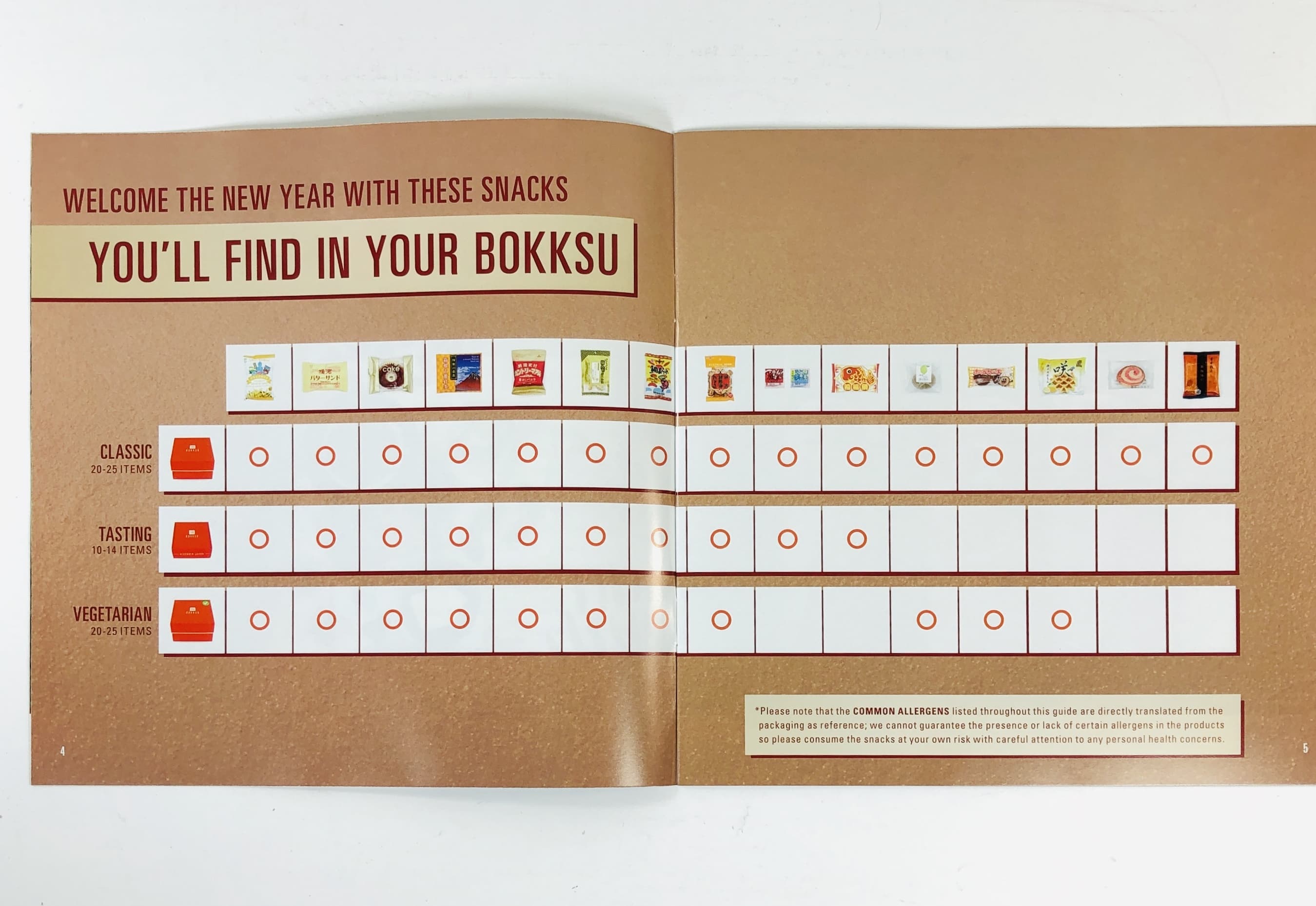 There was a key to which snacks you should find in your box. It shows a vegetarian box option but I no longer see a a way to subscribe to that box.
We learned a couple of new words and phrases.
Each product was shown and even listed which part of Japan it originated from, brand name, common allergens, and a description.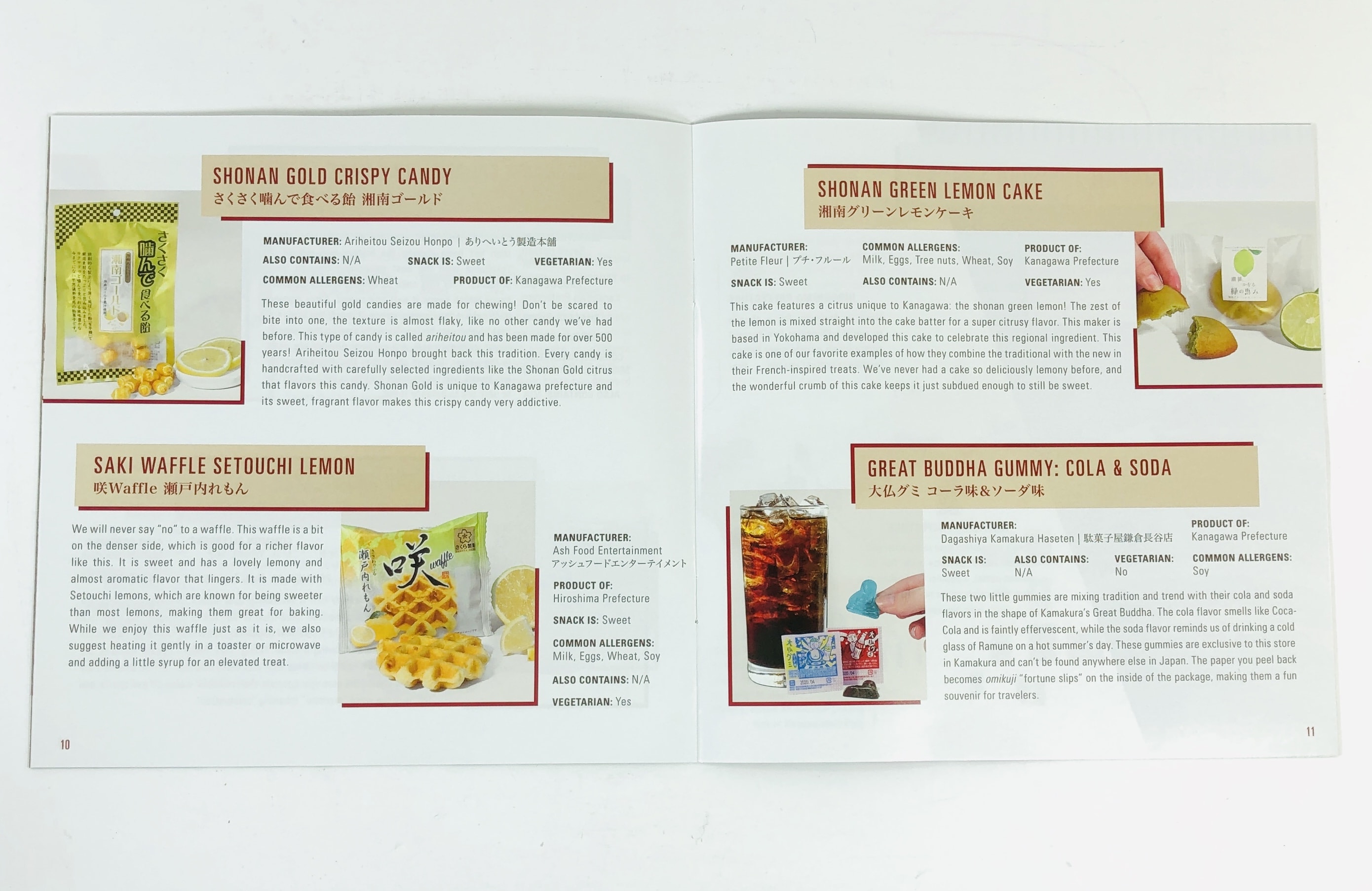 These snacks are looking quite yummy!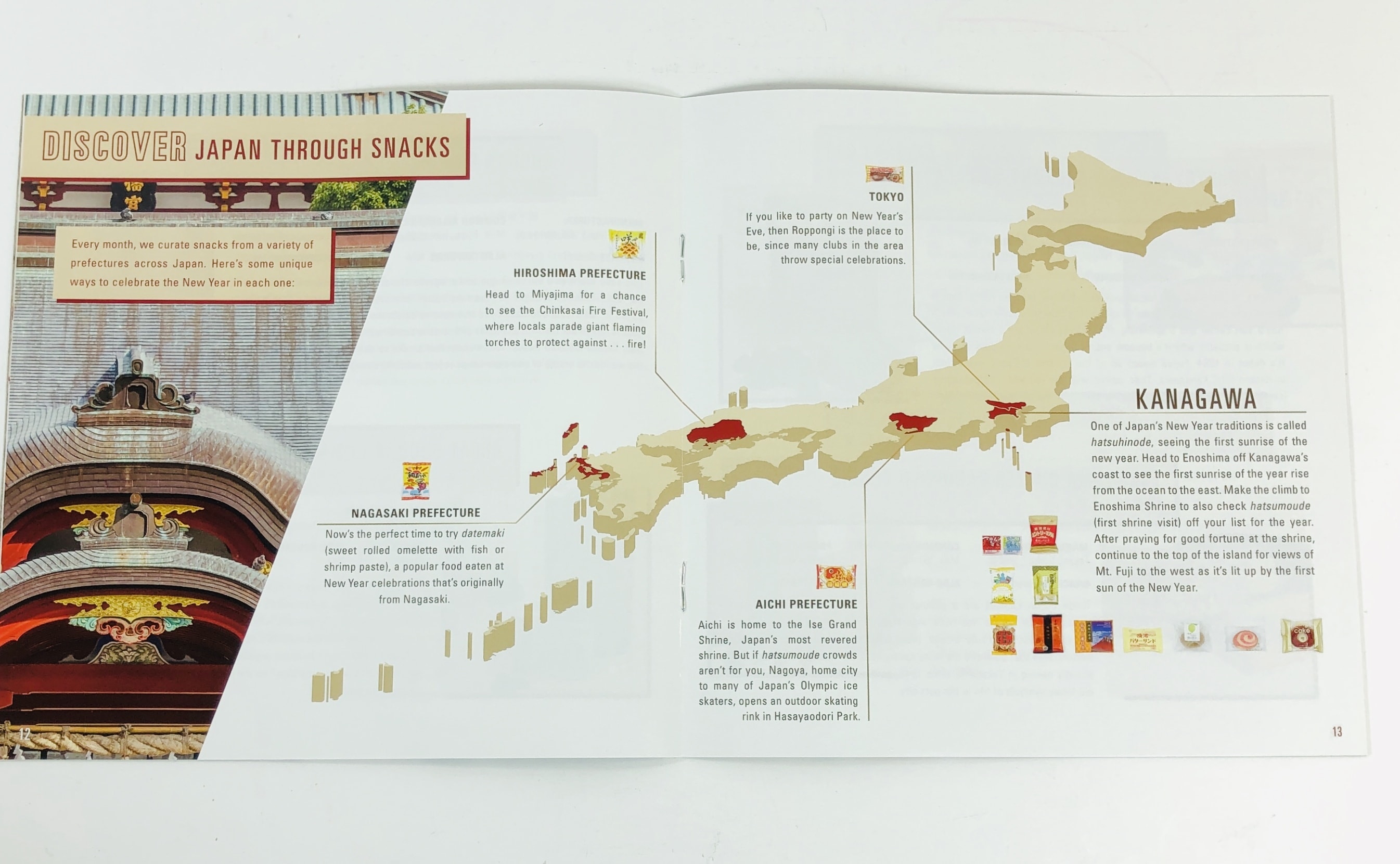 A map of Japan shows us exactly where each snack originated.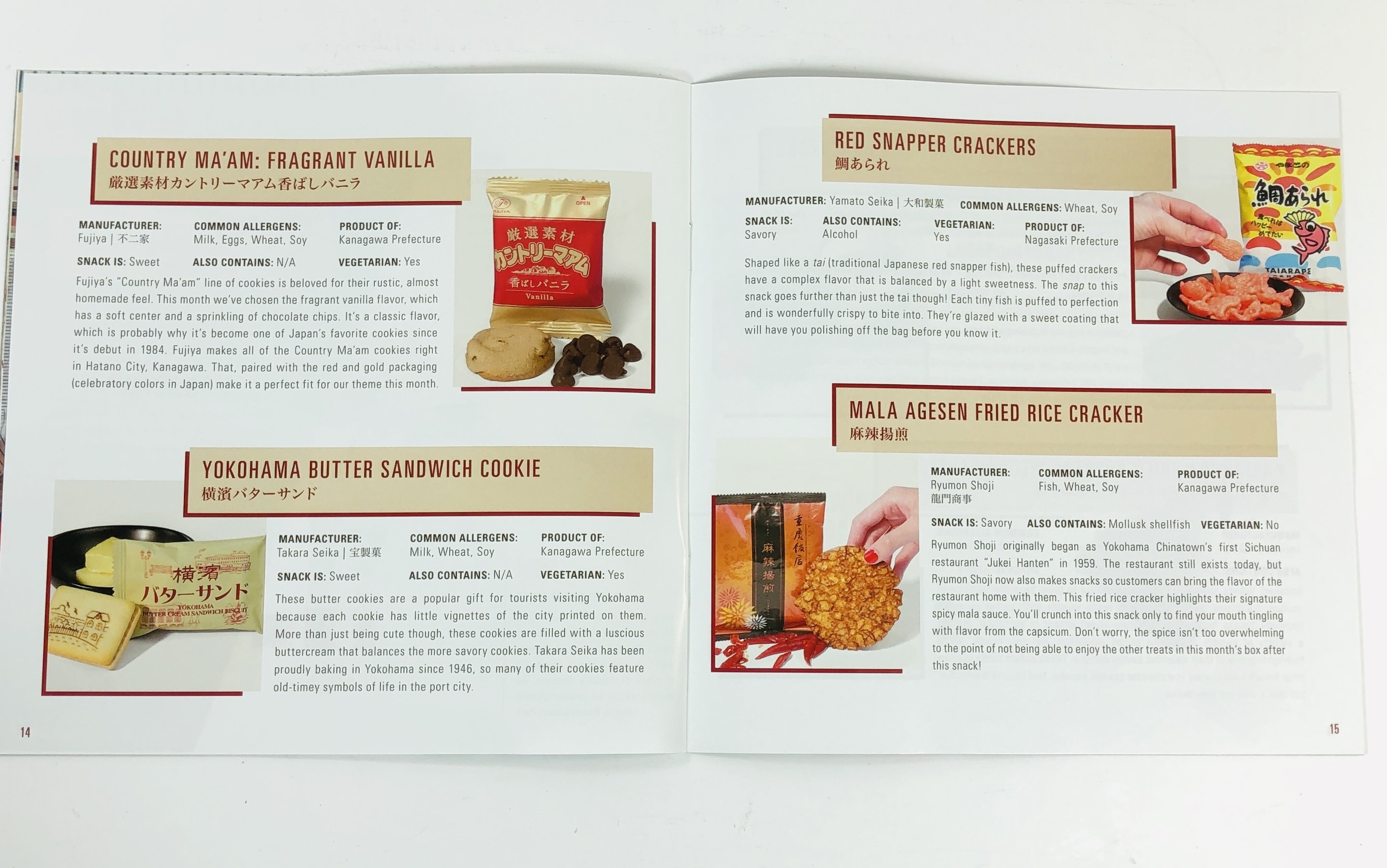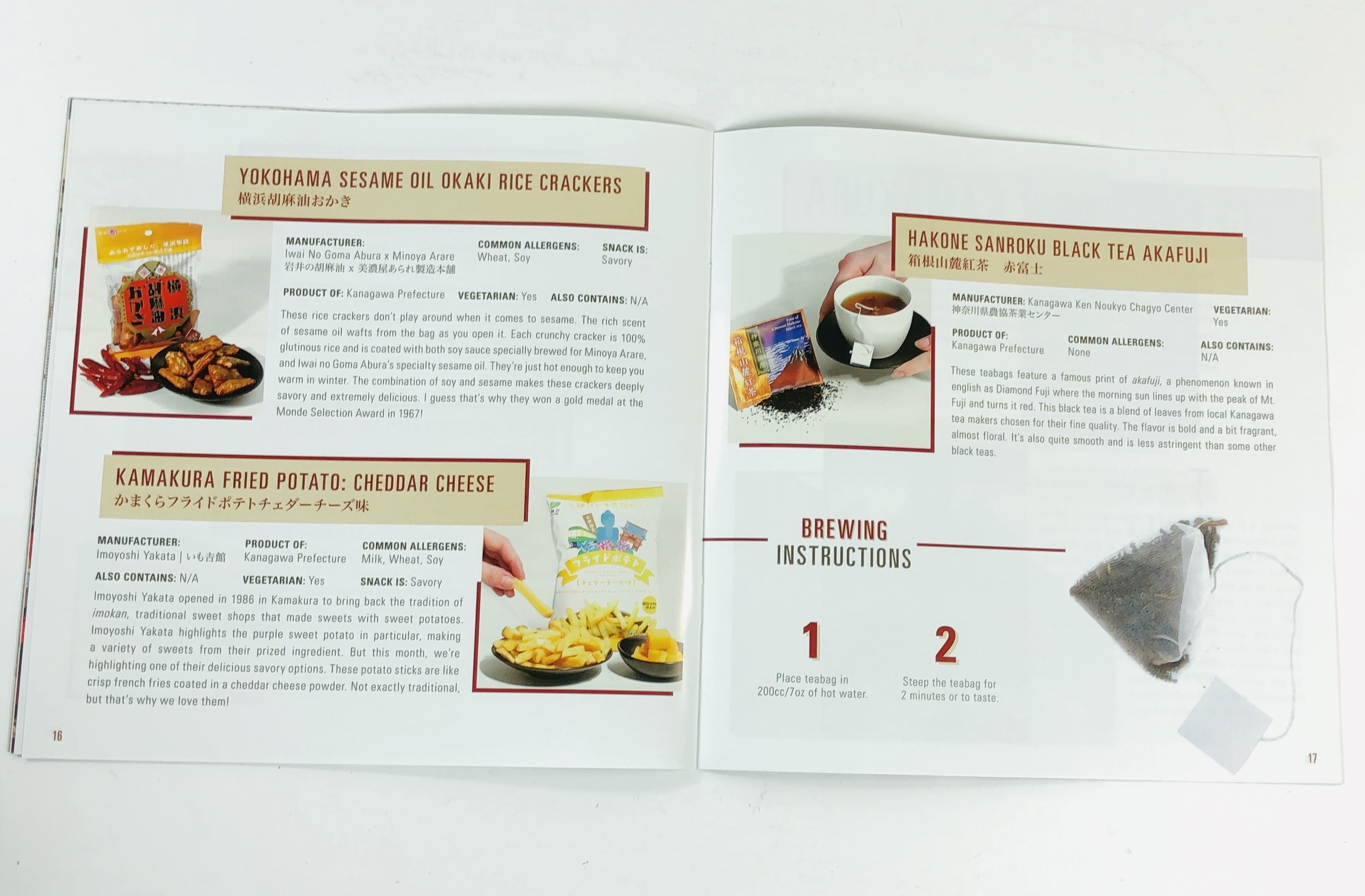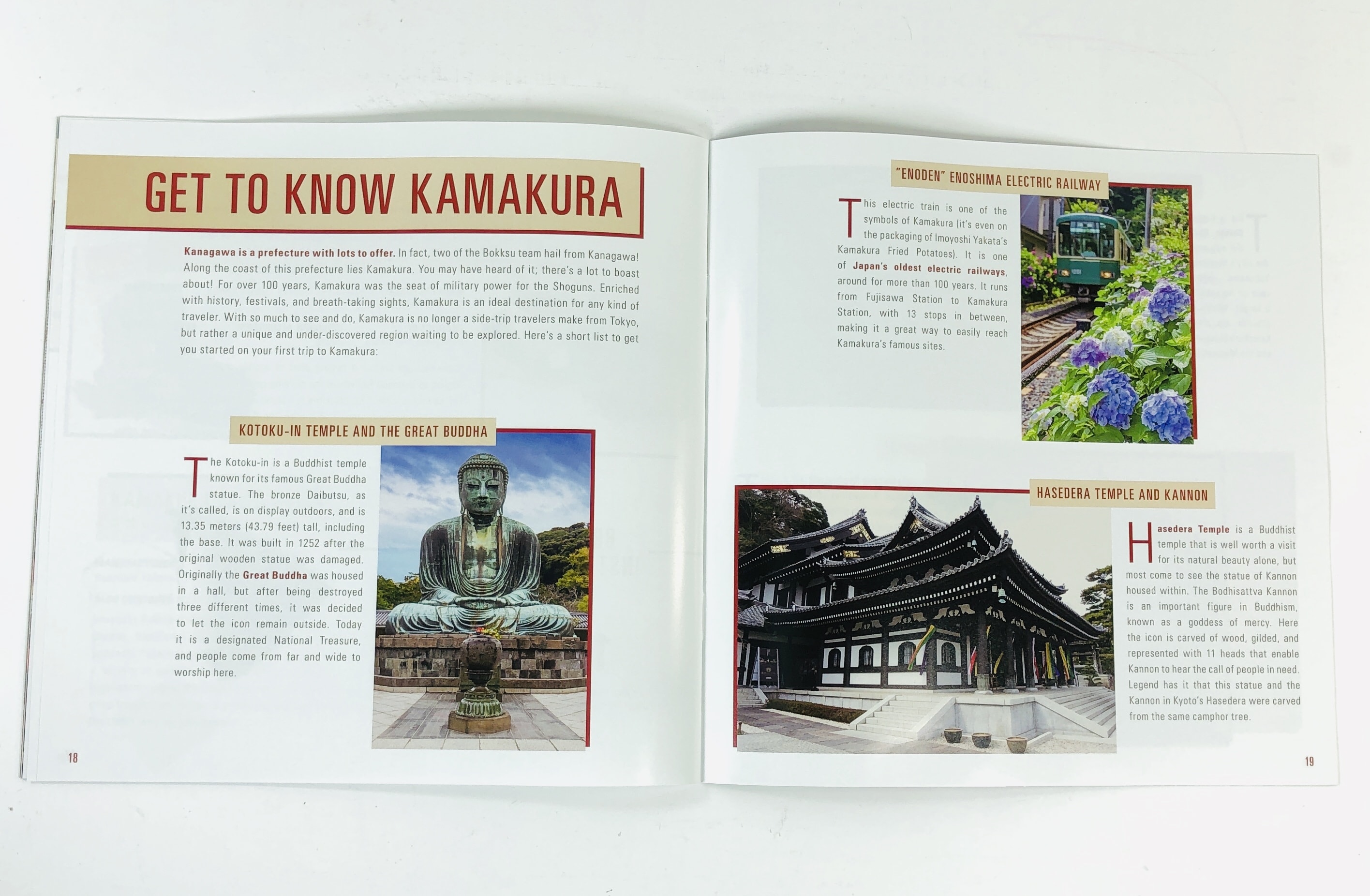 This month we got to learn about one of the prefectures.
You can find Bokksu on several social media platforms.
The back of the mini mag had info on how you can earn points plus a glimpse at the next box theme! So much info!
Everything in the January 2020 Classic Bokksu!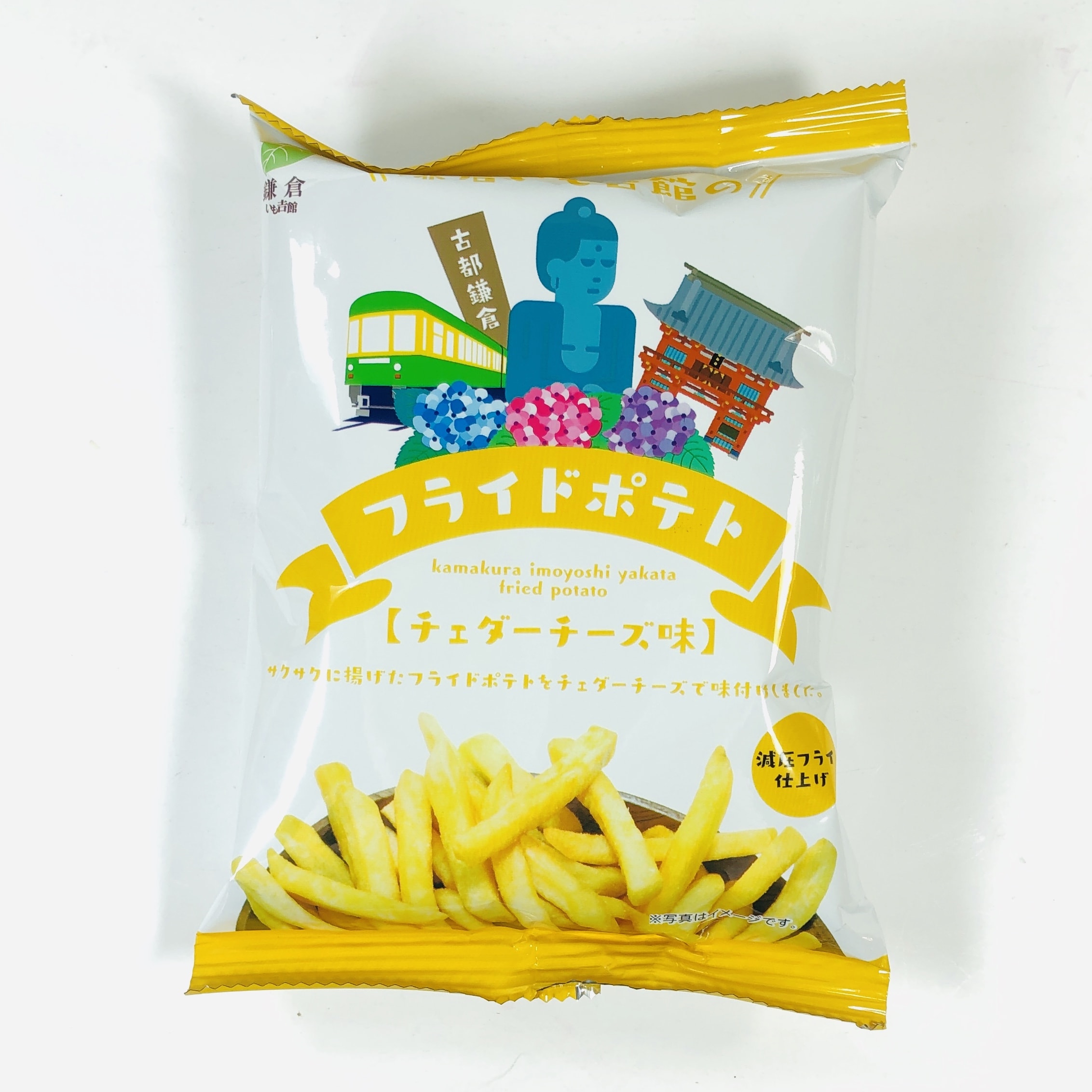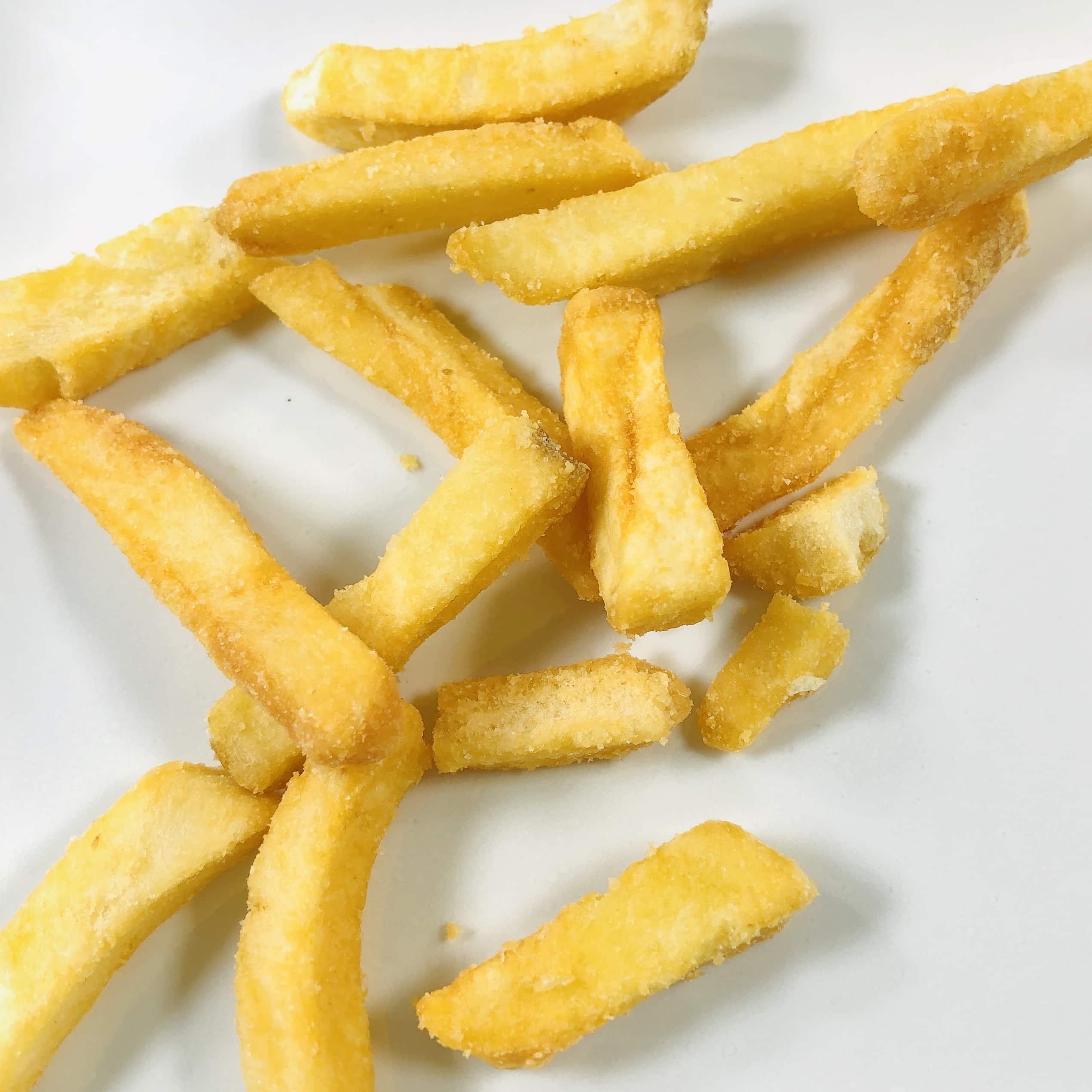 Kamakura Fried Potato: Cheddar Cheese are like cold, crunchy french fries with cheddar cheese coating. Yep, that's it!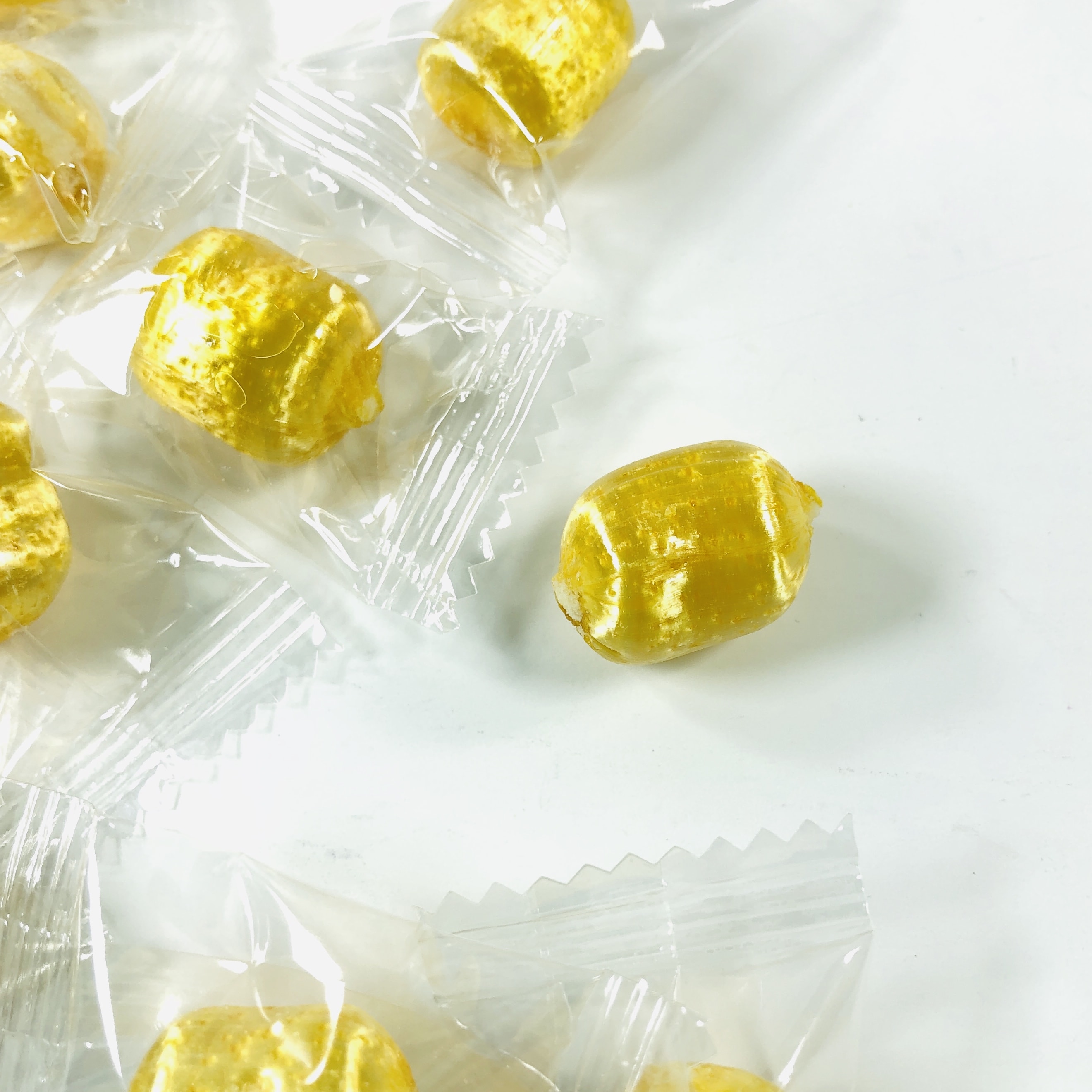 Shonan Gold Crispy Candy are individually wrapped and the outer hard candy shell tastes like lemon and orange, but the flaky inside had the texture of a Butterfinger!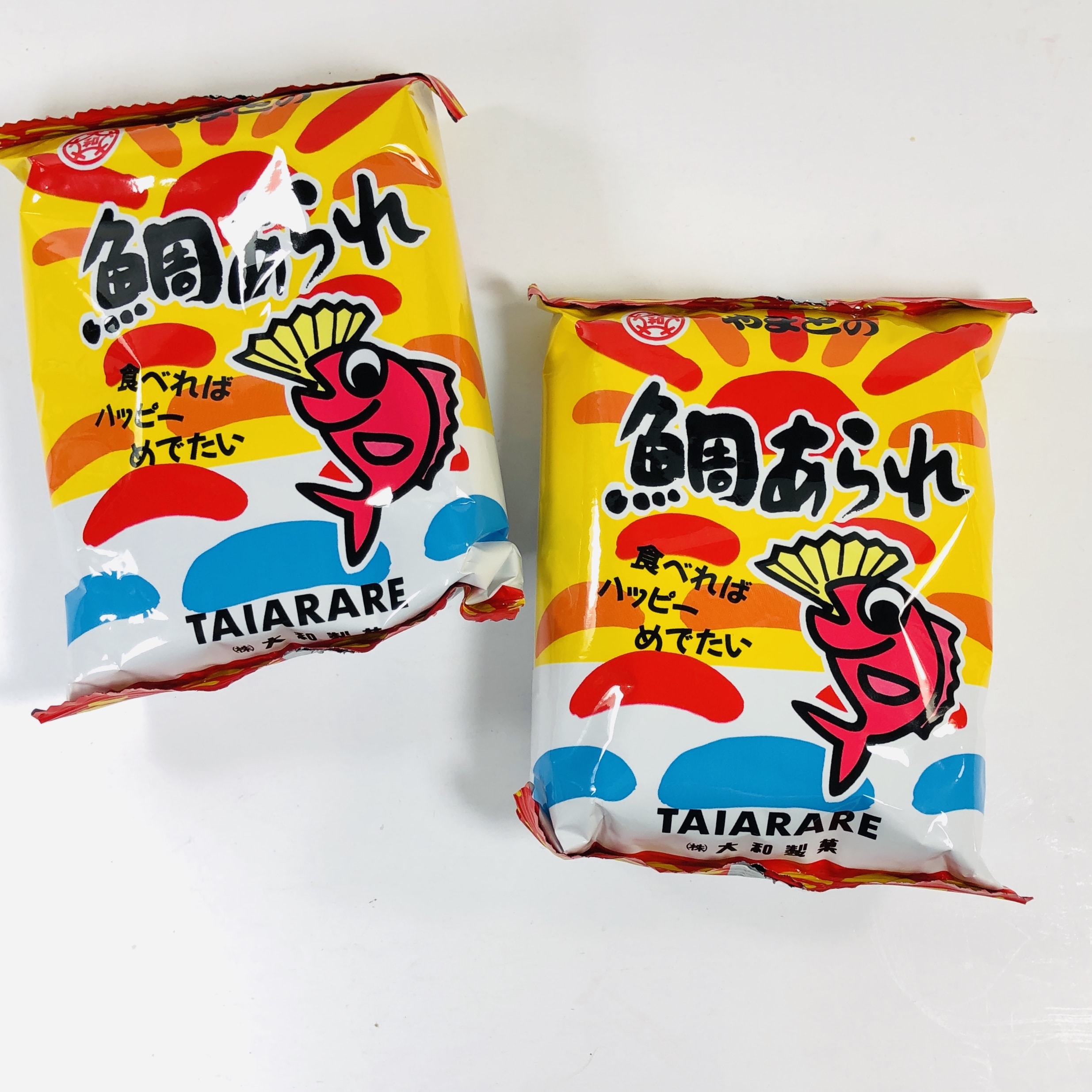 Red Snapper Crackers Even though these are called red snapper crackers, there's nothing fishy about them! They actually have a sweet glaze over them and remind me of a sweetened puffy cereal.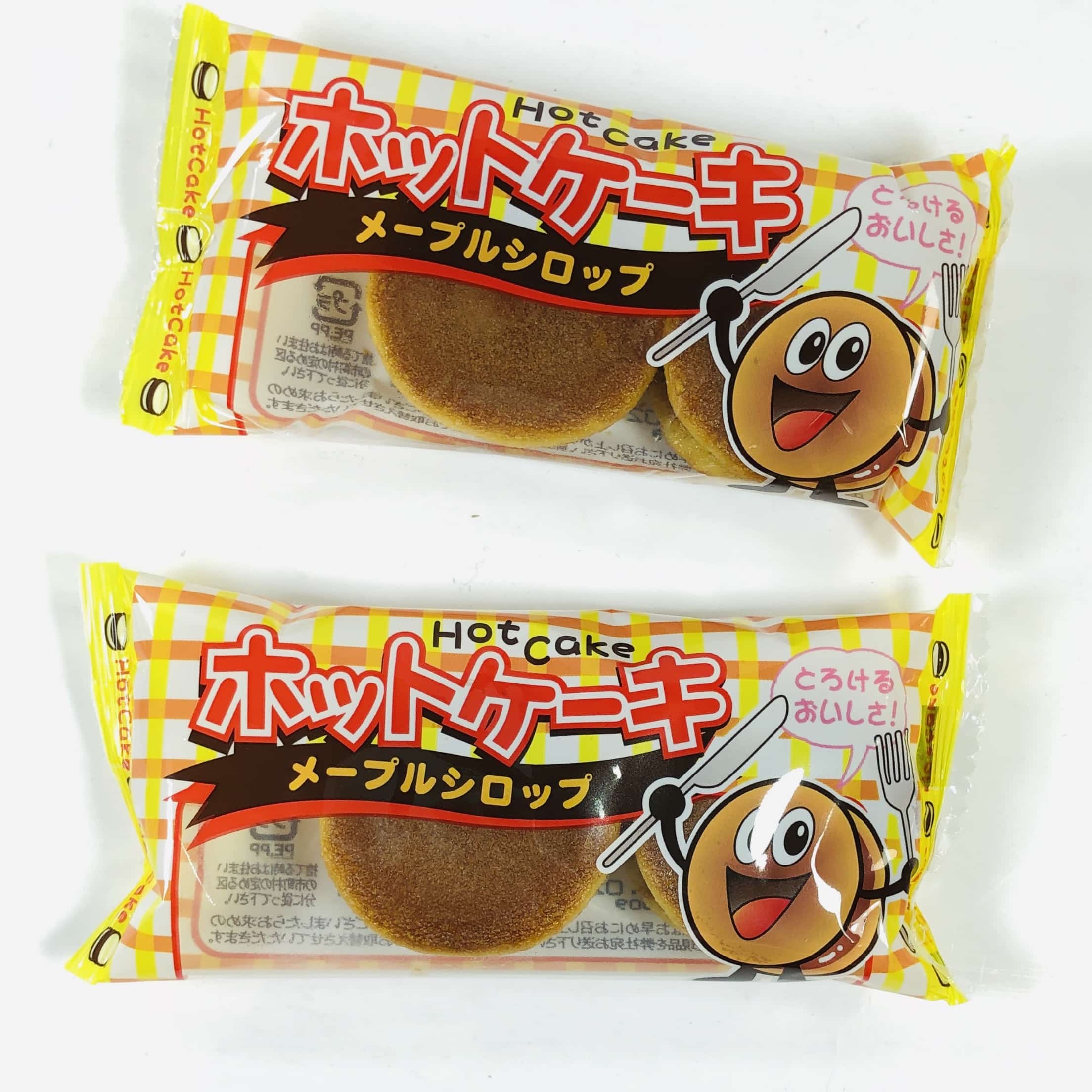 Maple Syrup Hotcakes are like soft fluffy pancakes with a caramel-like maple filling sandwiched in between. So sweet!
Hakone Sanroku Black Tea Akafuji I love black tea and this one was especially fragrant and tasty. It was very low on the mouth-puckering astringency level but I still added sugar and milk. It had some floral notes.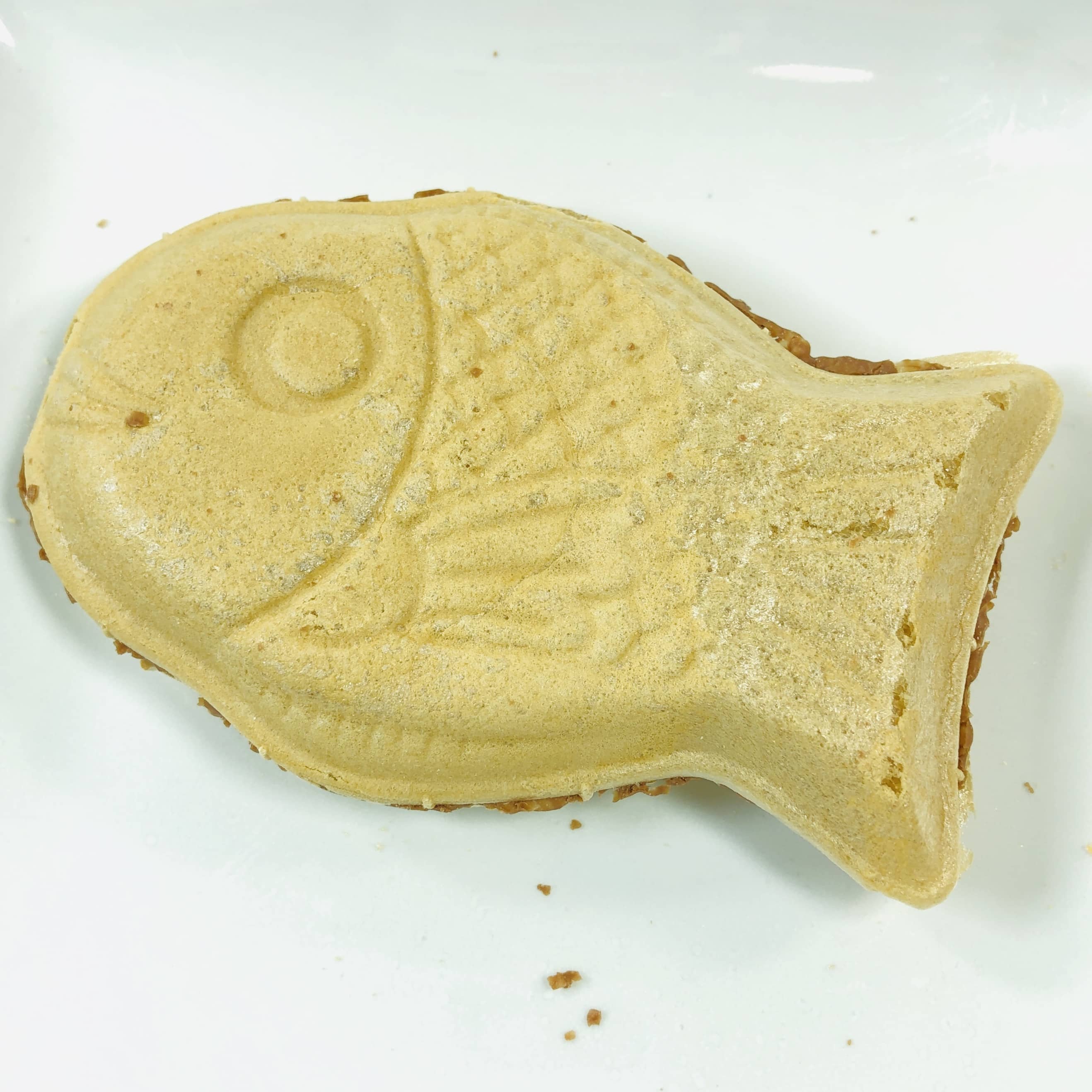 Puku Puku Tai: Chocolate I really liked this fish. The outside is a wafer cookie and the inside is like a Cadbury Flake chocolate bar, which is my favorite. So good and very light.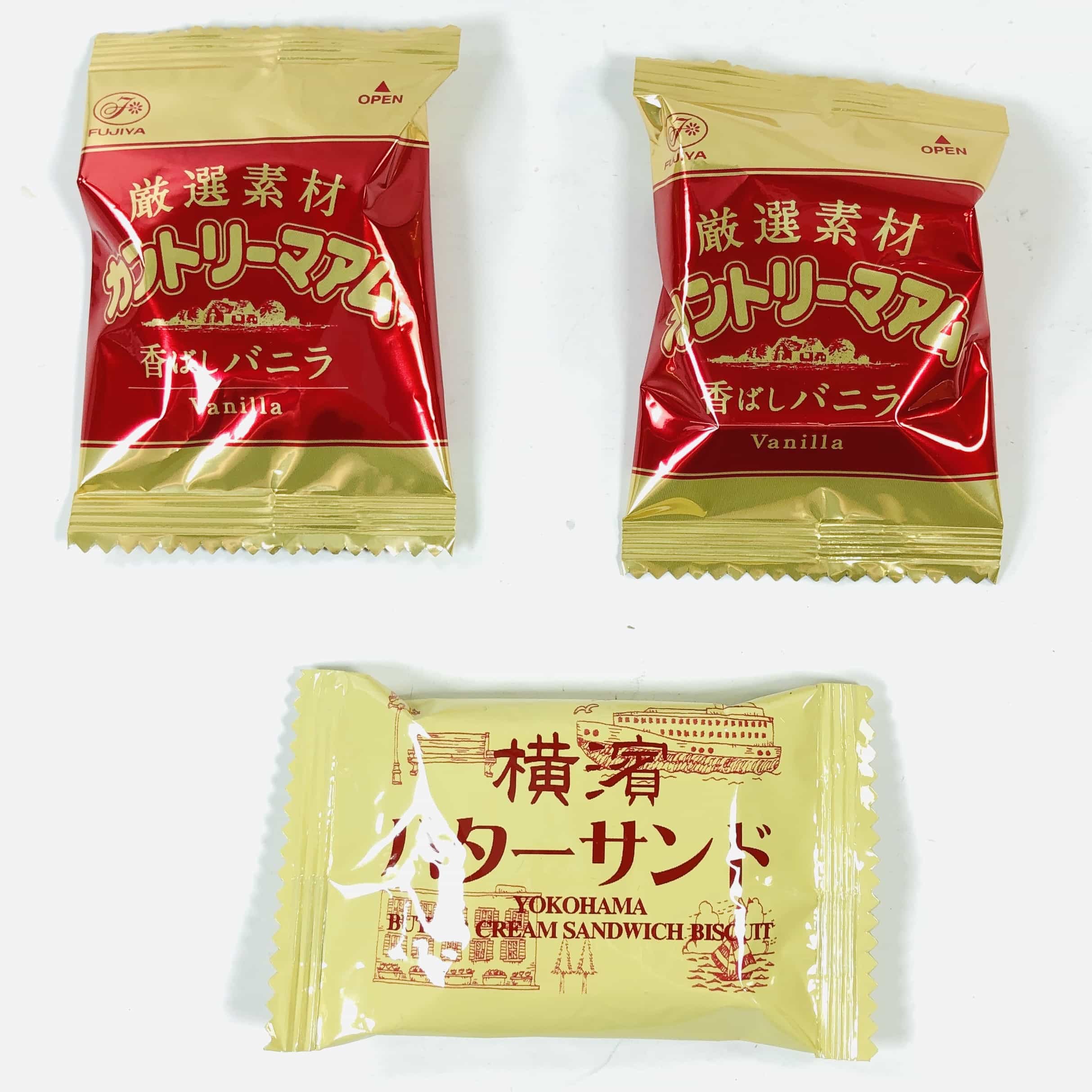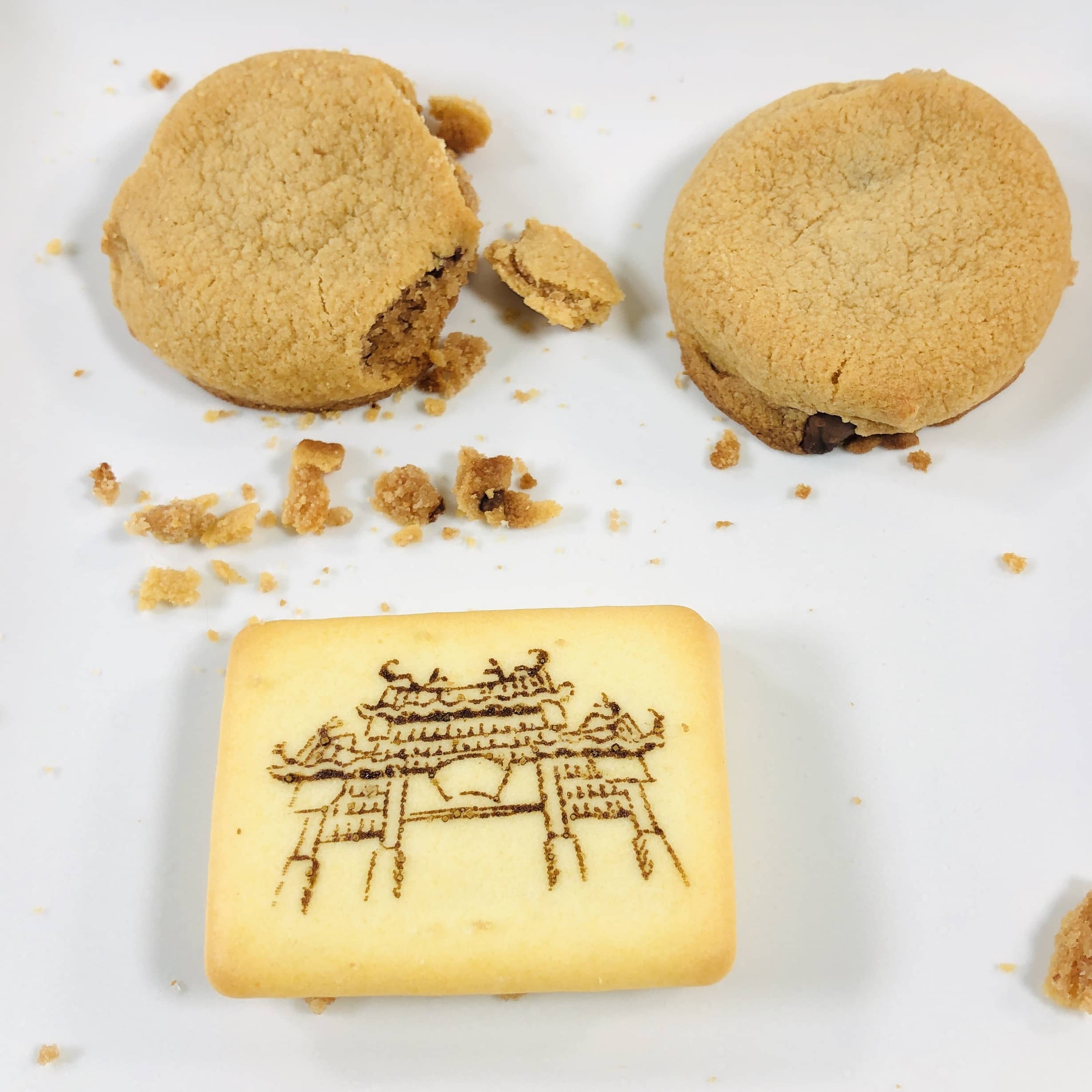 Country Ma'am: Fragrant Vanilla are soft baked chocolate chip cookies that have some extra fragrant flavor that I can't quite explain but that I really enjoyed.
Yokohama Butter Sandwich Cookie Oh my gosh, this is my new favorite! The outside of both crackers have an artistic picture but it's the filling that blows my taste buds away! The buttery frosting-like creme has hints of caramel and salt and paired with the crispy cookie it's just amazing.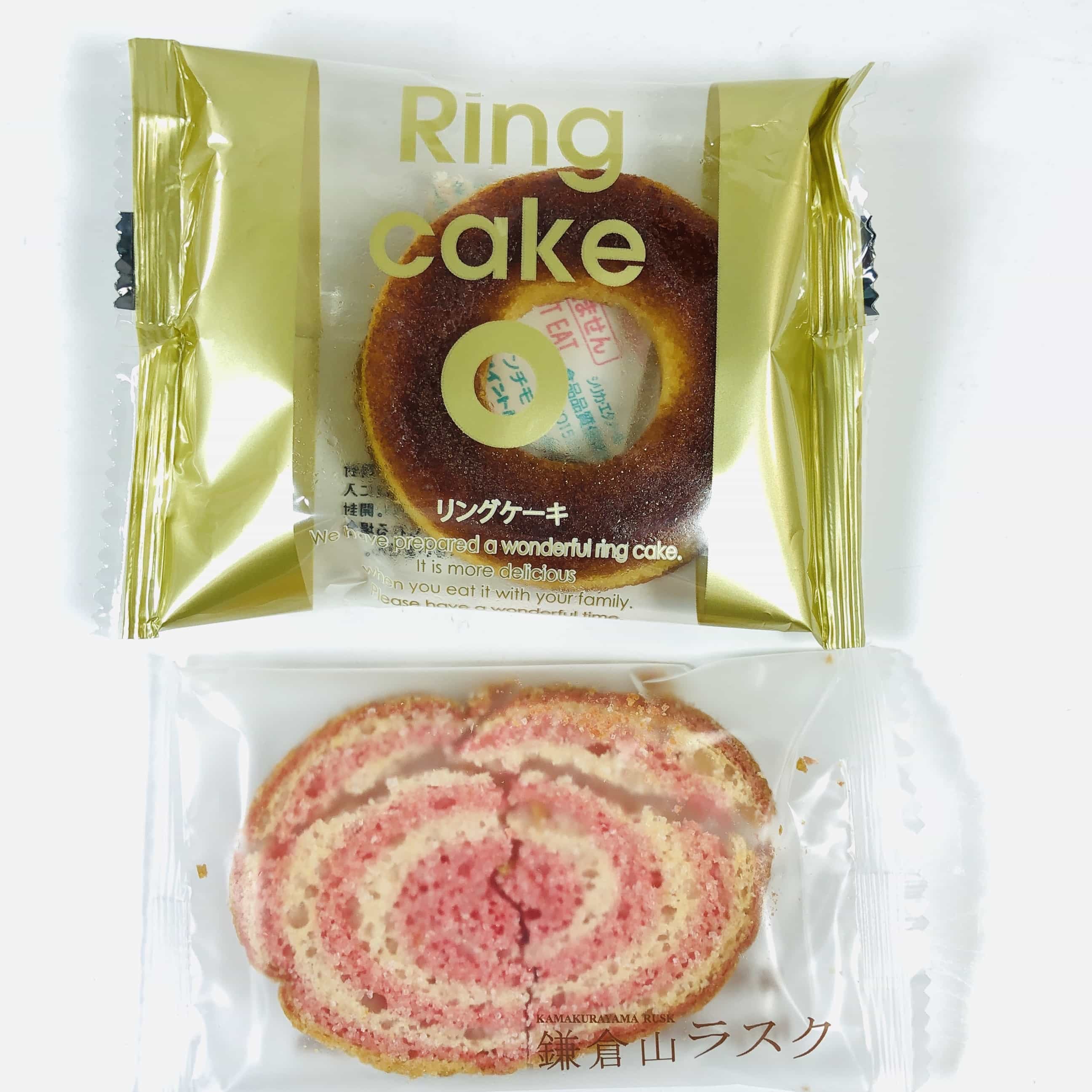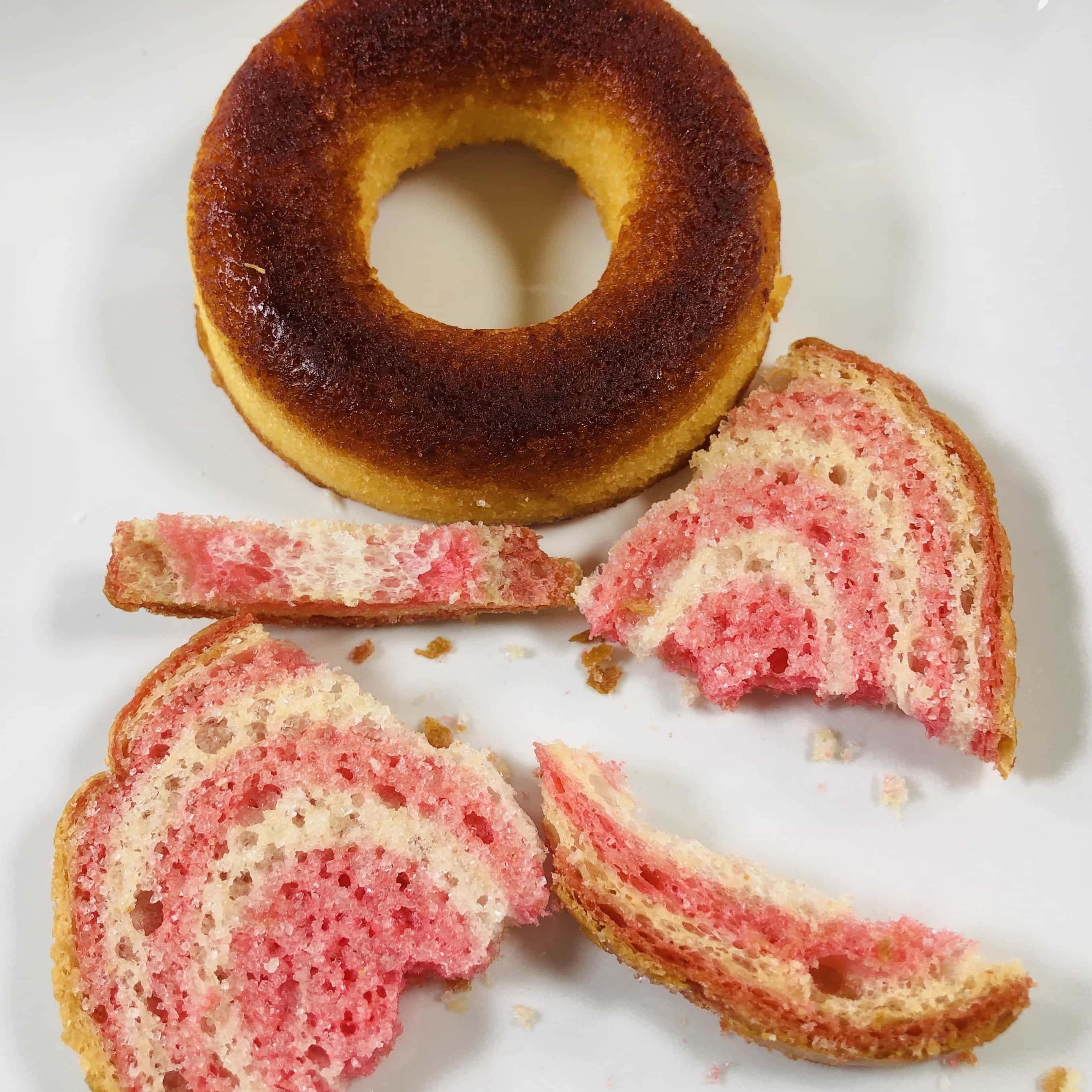 Yokohama Caramel Ring Cake has lots of caramel flavor without making a sticky mess. It is incredibly soft and moist with a super sweet caramel flavor throughout. So good.
Berry Short Cake Rusk Imagine extra crispy cinnamon toast but without the cinnamon and just a light buttery berry flavor. Very light and tasty.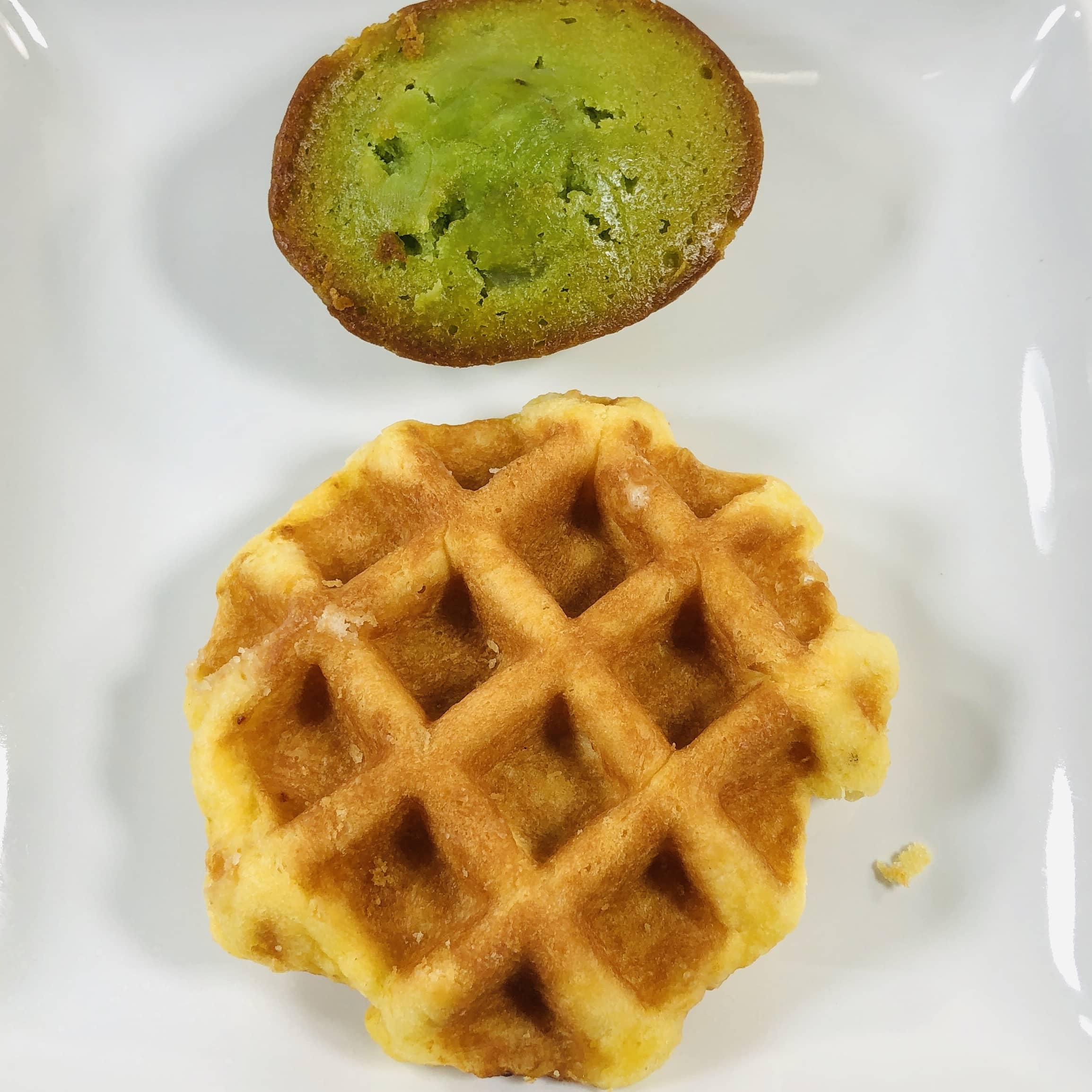 Shonan Green Lemon Cake I can taste the bitter lemon peel in this light pound cake. It's soft and has a good crumbly texture too.
Saki Waffle Setouchi Lemon I am a huge fan of citrus flavors and this waffle was super tasty. It had a light lemon flavor and crunchy bits of sugar syrup inside.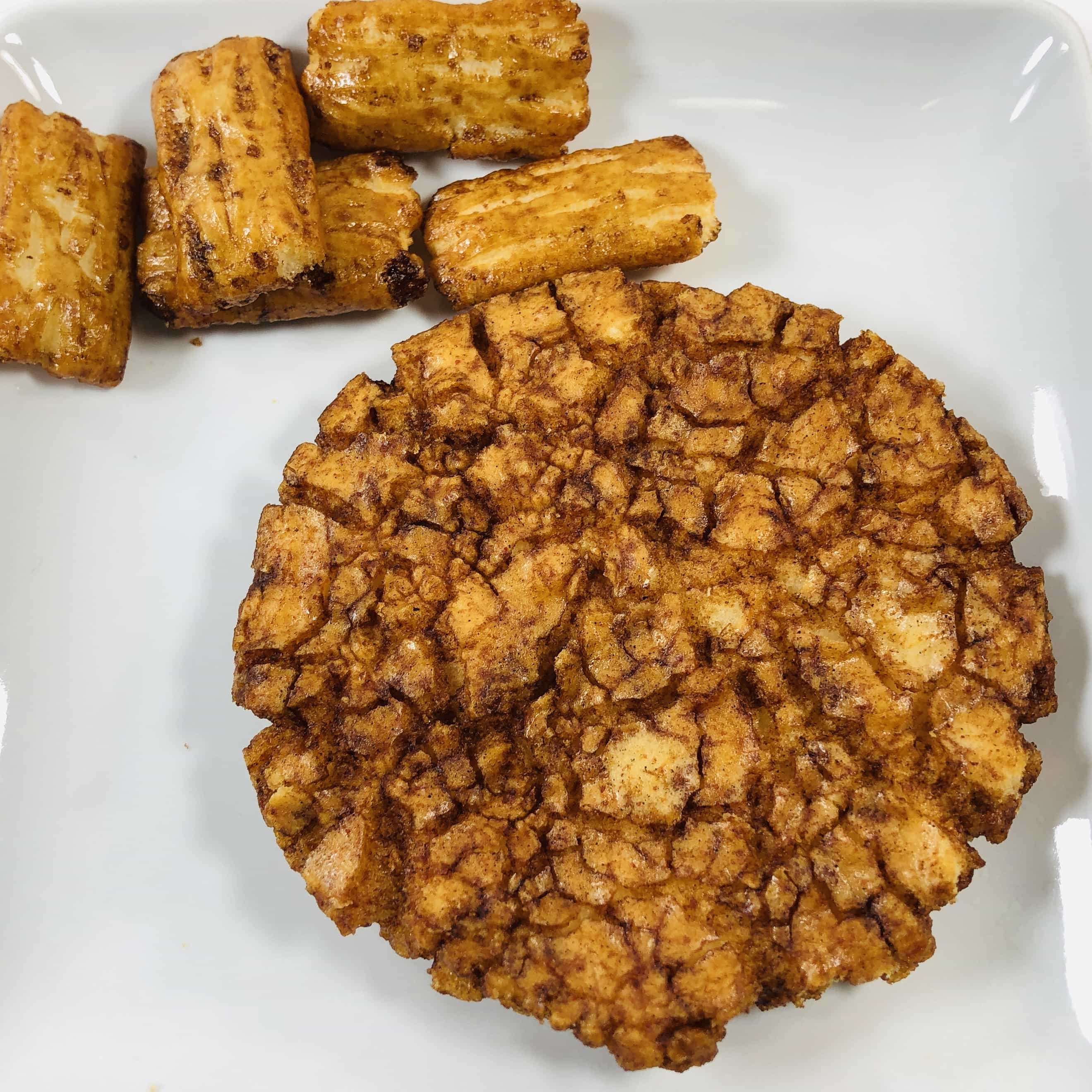 Yokohama Sesame Oil Okaki Rice Crackers I love arare and I'm pretty sure that this is arare. It is made of glutinous rice and has a sesame flavored glaze that is sweet and salty.
Mala Agesen Fried Rice Cracker is like a fire cracker in my mouth!  It's sweet, salty, and fiery all at once and very crunchy. It makes my mouth feel funny but I want some more.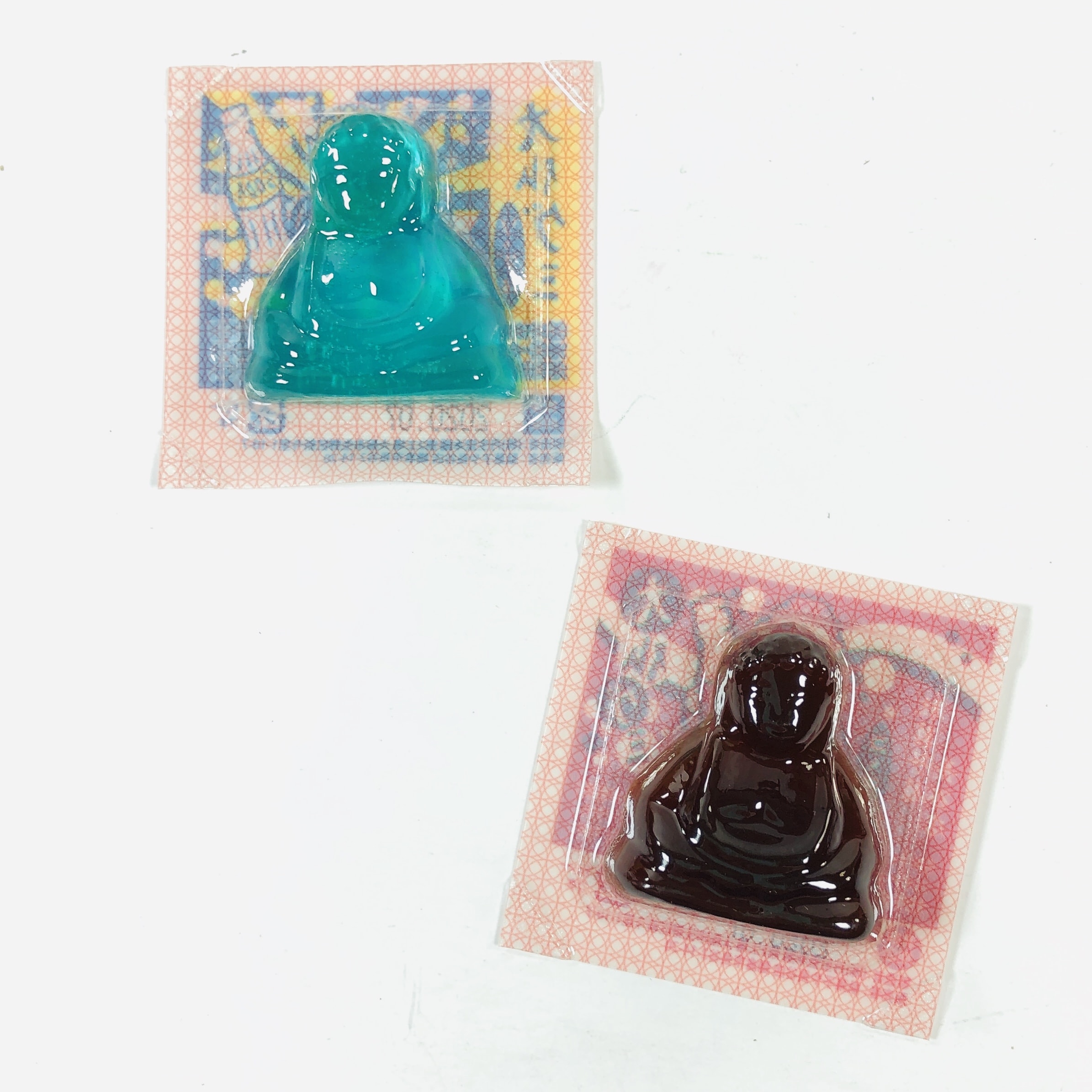 Great Buddha Gummy: Soda & Cola I felt kind of funny eating someone's deity, is it just me? The blue gummy tastes like ramune, sort of like Sprite, and the dark gummy tastes like Coca Cola. They really did taste like sodas!
I love Bokksu, it is so much fun to share these snacks with my family! We enjoy trying everything and I love the comments, which range from love to disgust, it just depends. I thought there was a good assortment and I could open sweet or salty depending on what we wanted after dinner. Everything was in perfect condition and the booklet was also insightful.
What's your favorite snack from this month's box?