Birchbox Grooming is a monthly grooming and lifestyle subscription for men. In every shipment, you'll receive 3-4 sample items that are smaller versions of what you can order from the Birchbox site. There are two versions – Birchbox Grooming Plus for $20 per month that includes a full-size lifestyle item, or regular Birchbox Grooming for $10 per month with no lifestyle item.
This is a review of the Birchbox Grooming Plus $20 per month box.
DEAL: For a limited time when you subscribe to Birchbox Grooming use one of the codes above to score a freebie!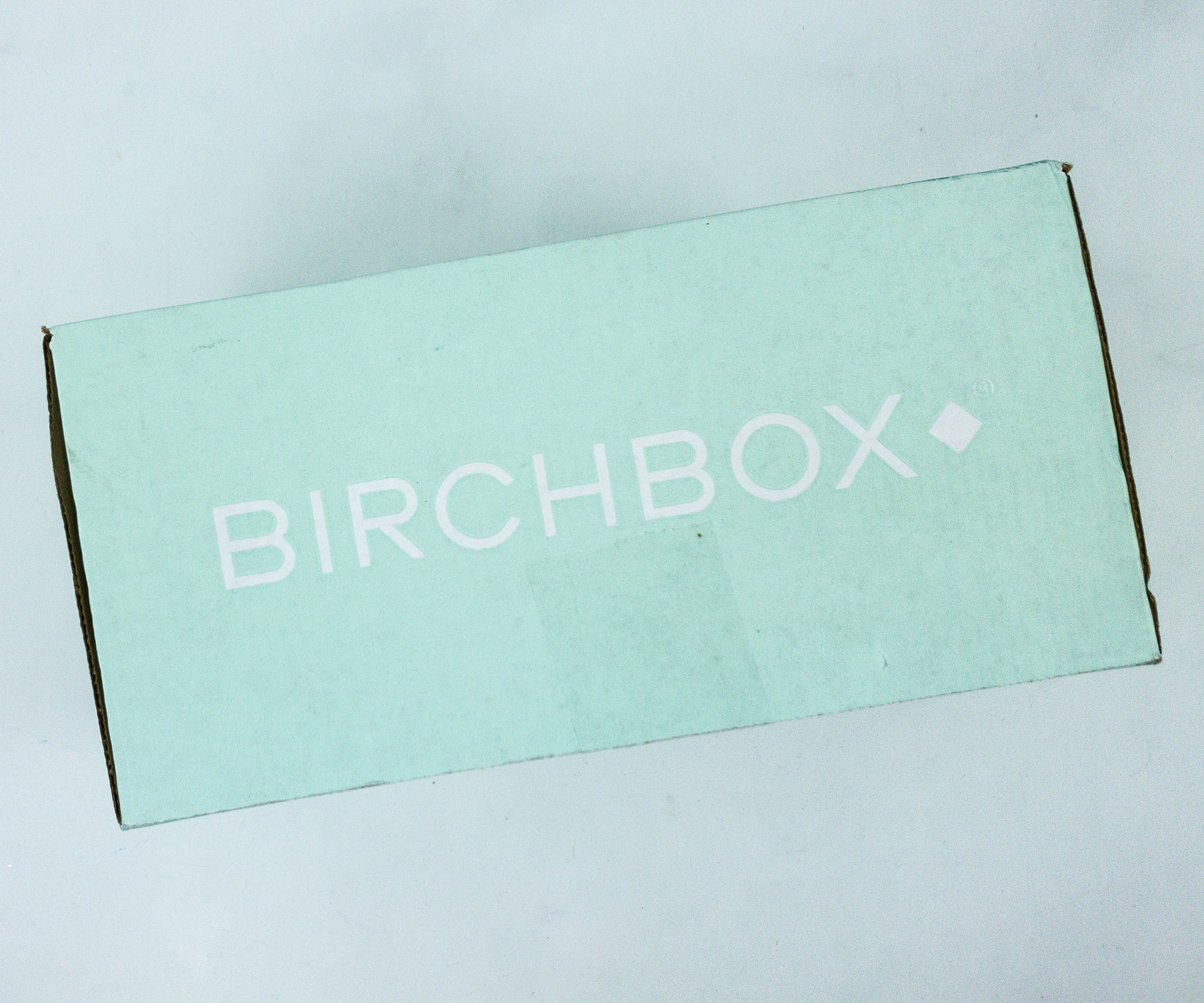 The monthly lifestyle item often doesn't fit in the sample box.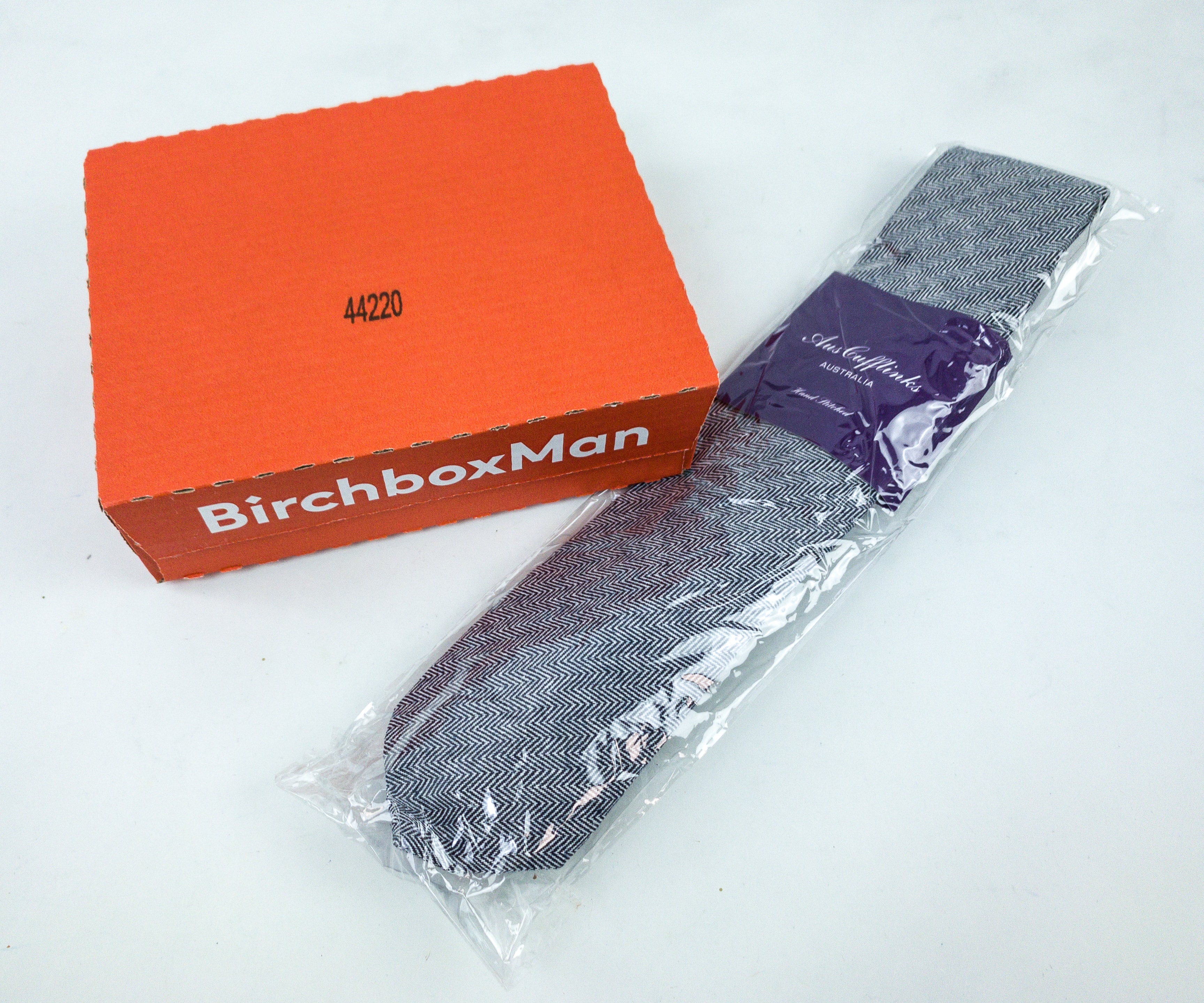 This month's lifestyle item is a neck tie!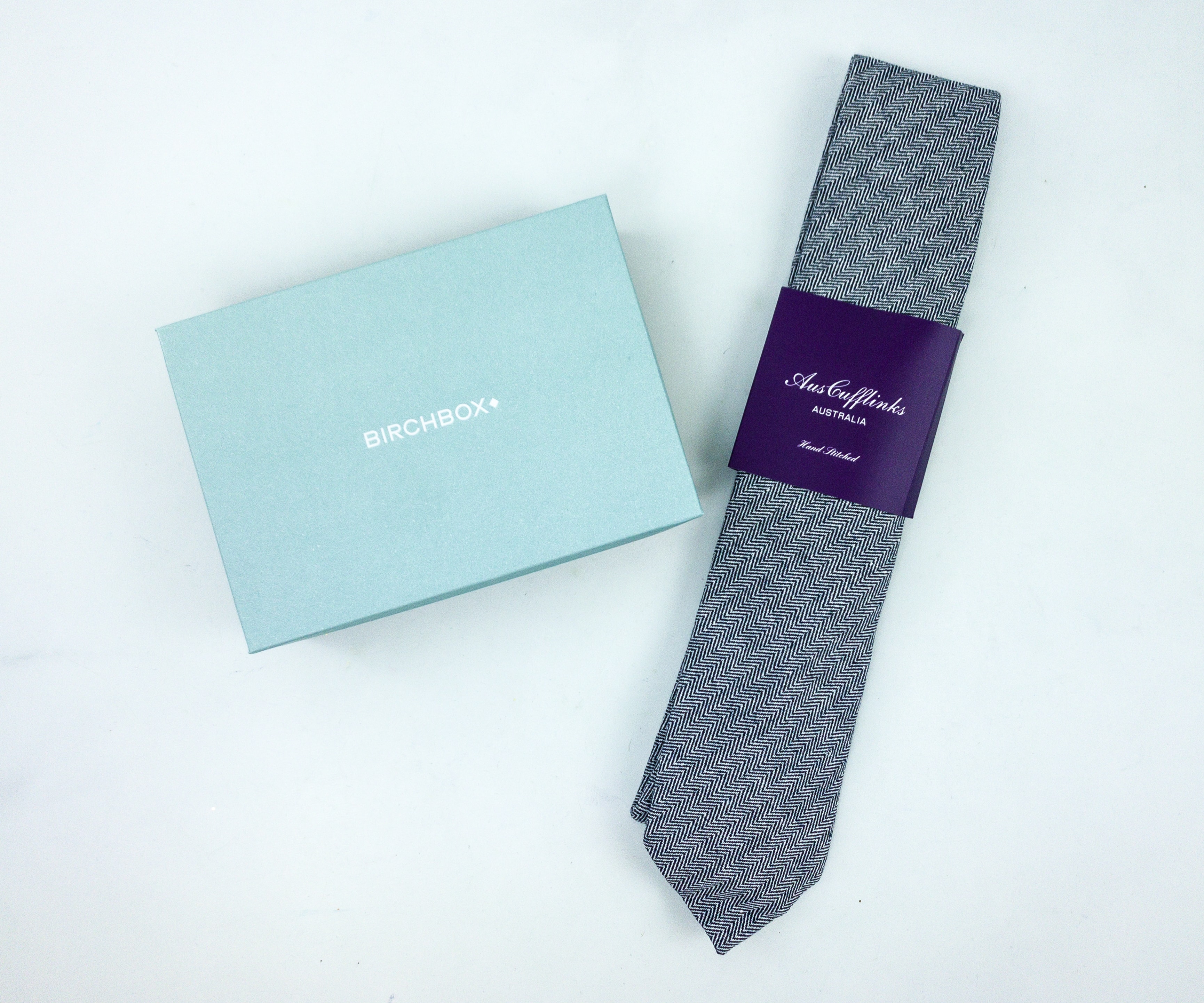 Navy Herringbone Regular Tie. Made with the finest luxury materials, this month's necktie easily fits into my classic necktie collection.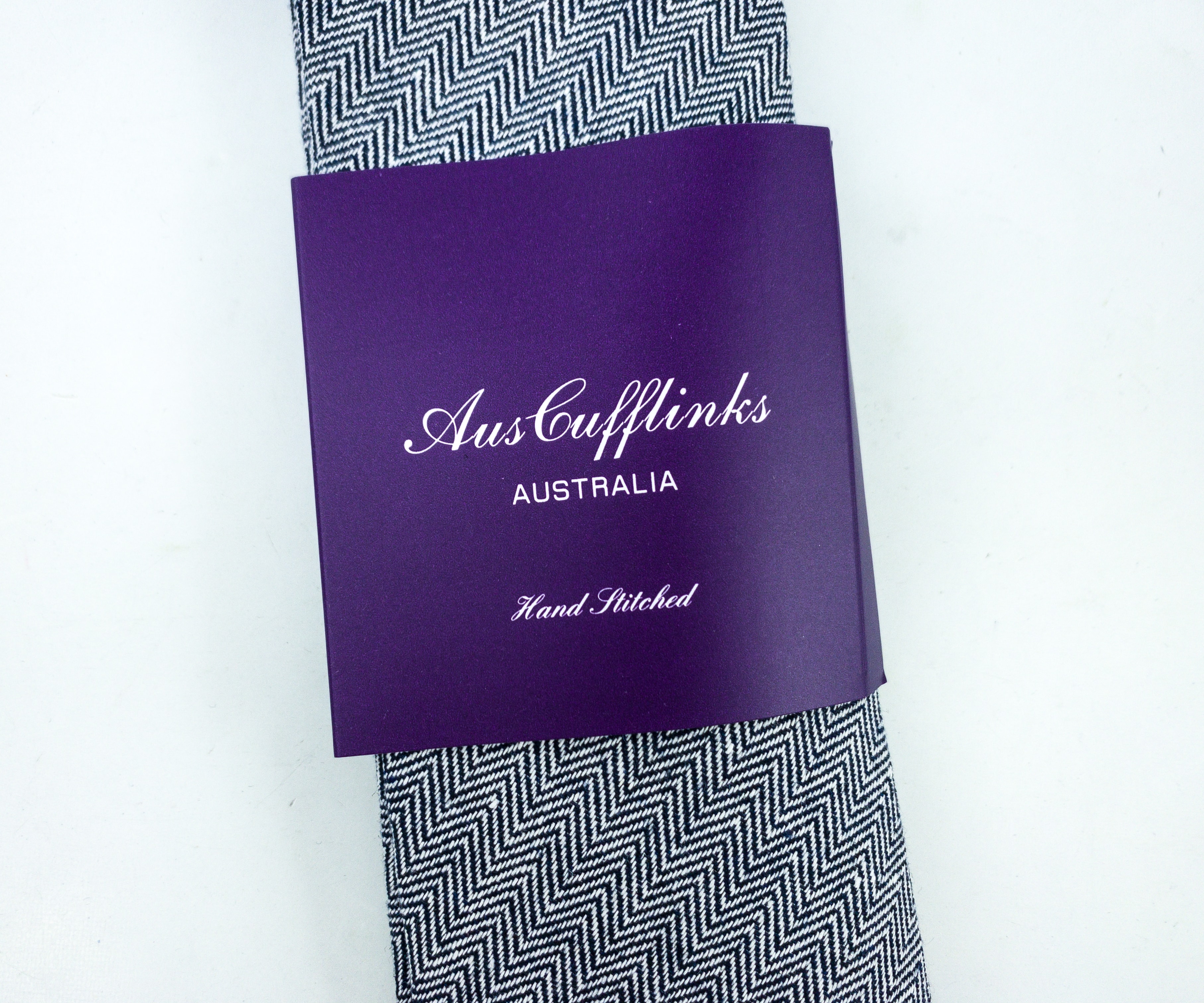 This necktie is hand stitched and produced by AusCufflinks.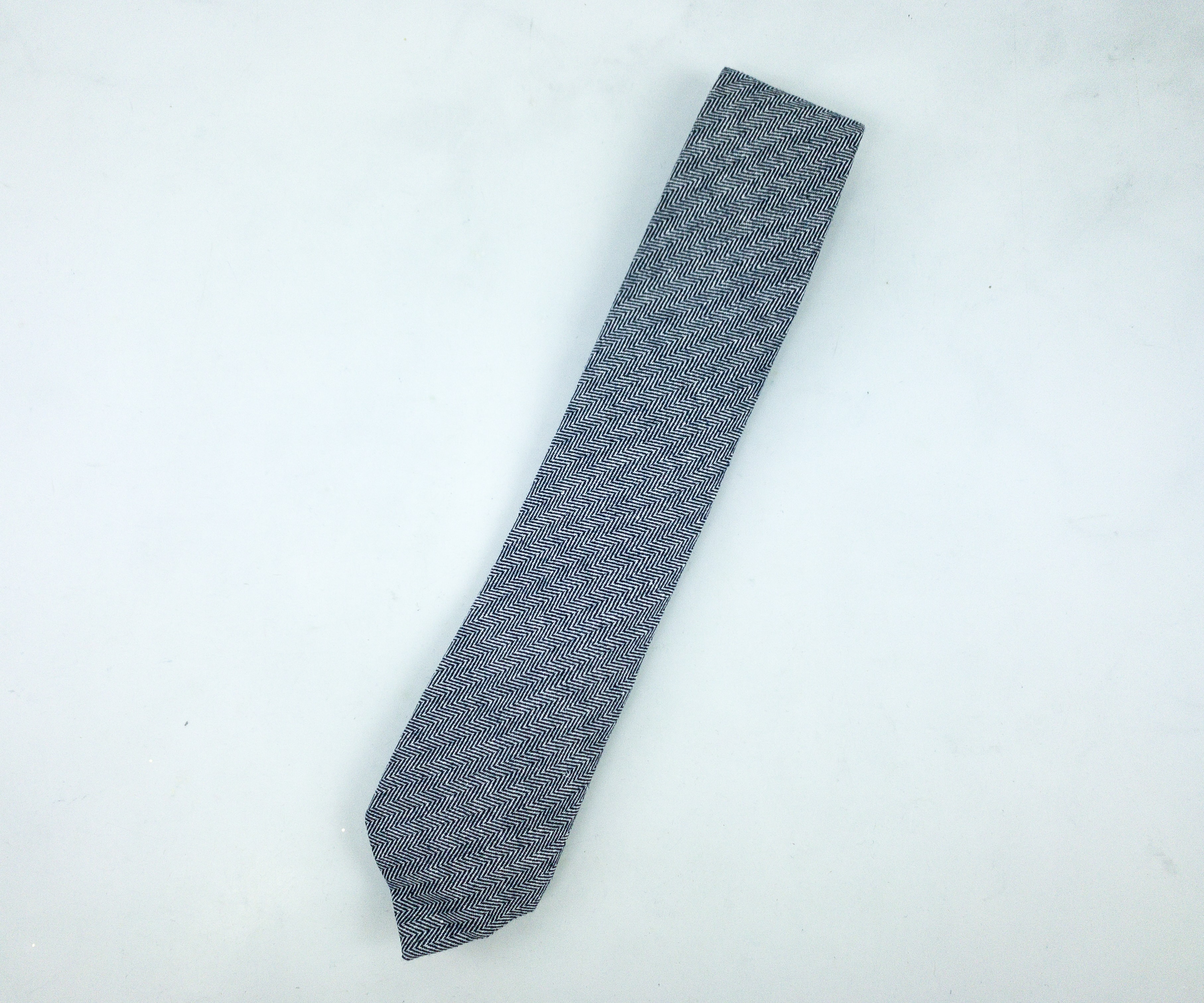 I love how timeless the look of this tie is! Since it's monochromatic, it's easy to pair with different kinds of suits in my wardrobe.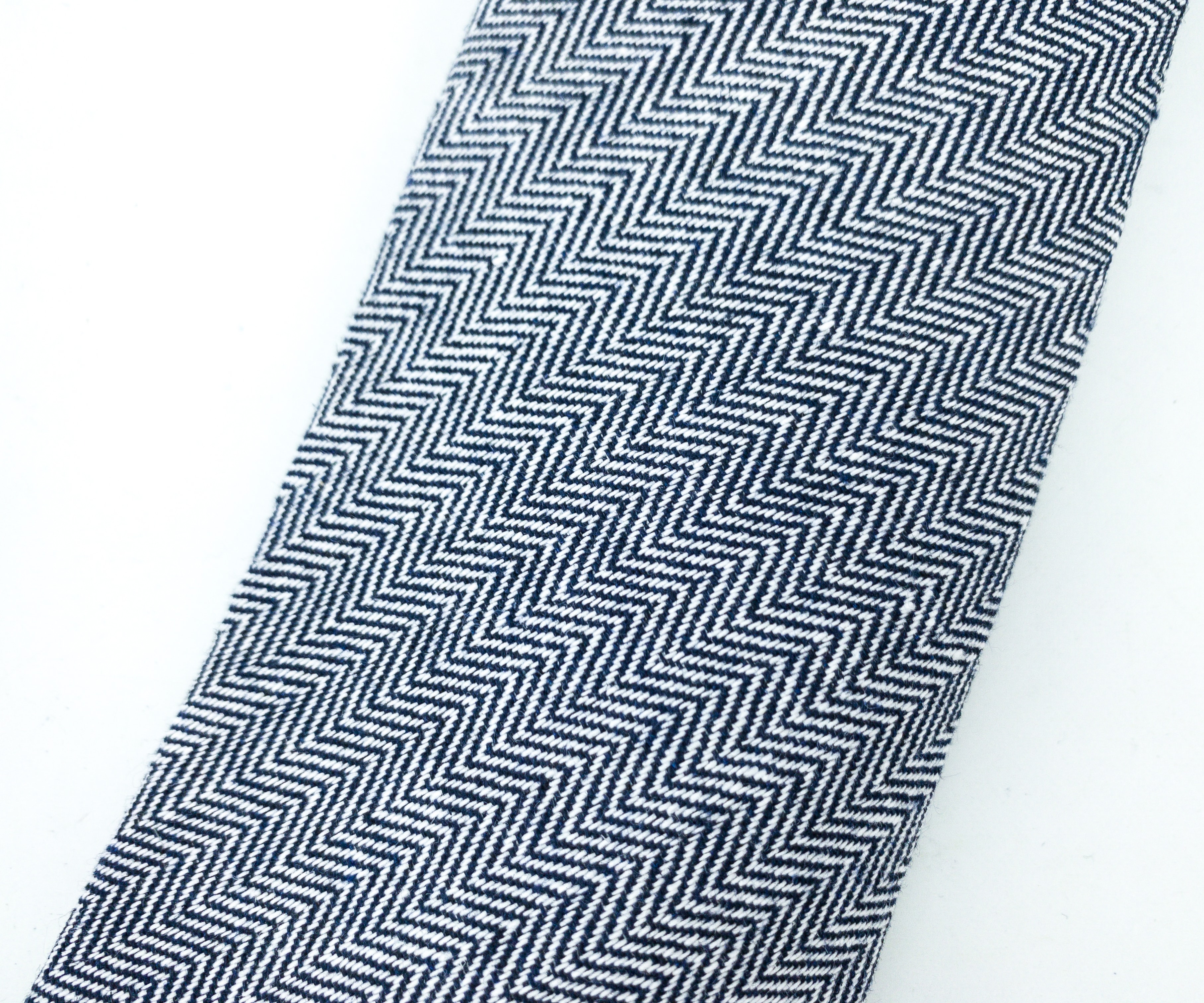 Here is a closeup shot of the zigzag pattern. It's really subtle, a perfect choice on days when you just want to look simple yet well-put-together.
I also love the materials they used for this tie. It's soft and lightweight, so it's easy to keep in place.
The rest of the grooming items are safely placed inside this exclusive box!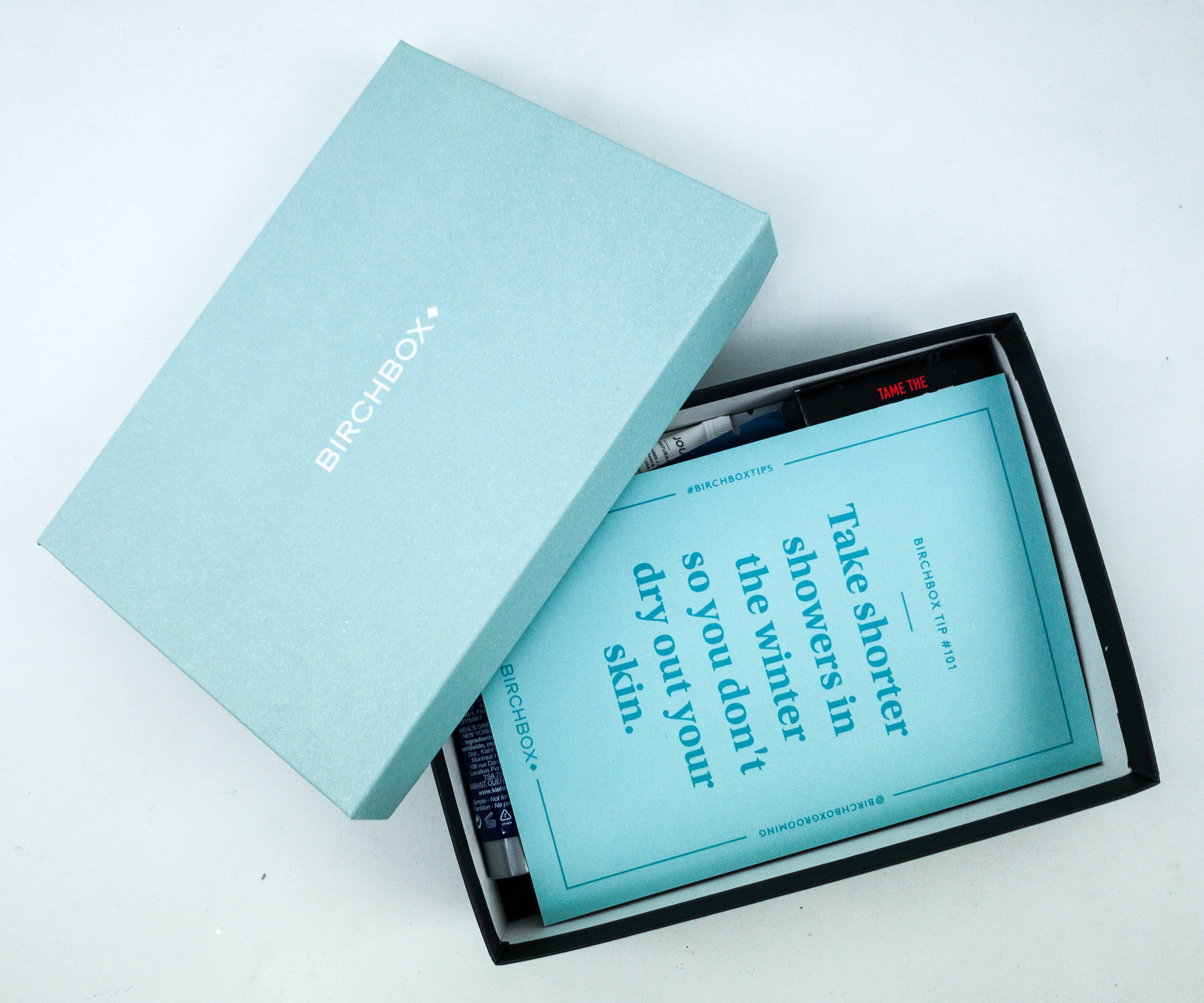 Each month, a special card for Birchbox Grooming is included. It features some useful tips and simple yet healthy life hacks.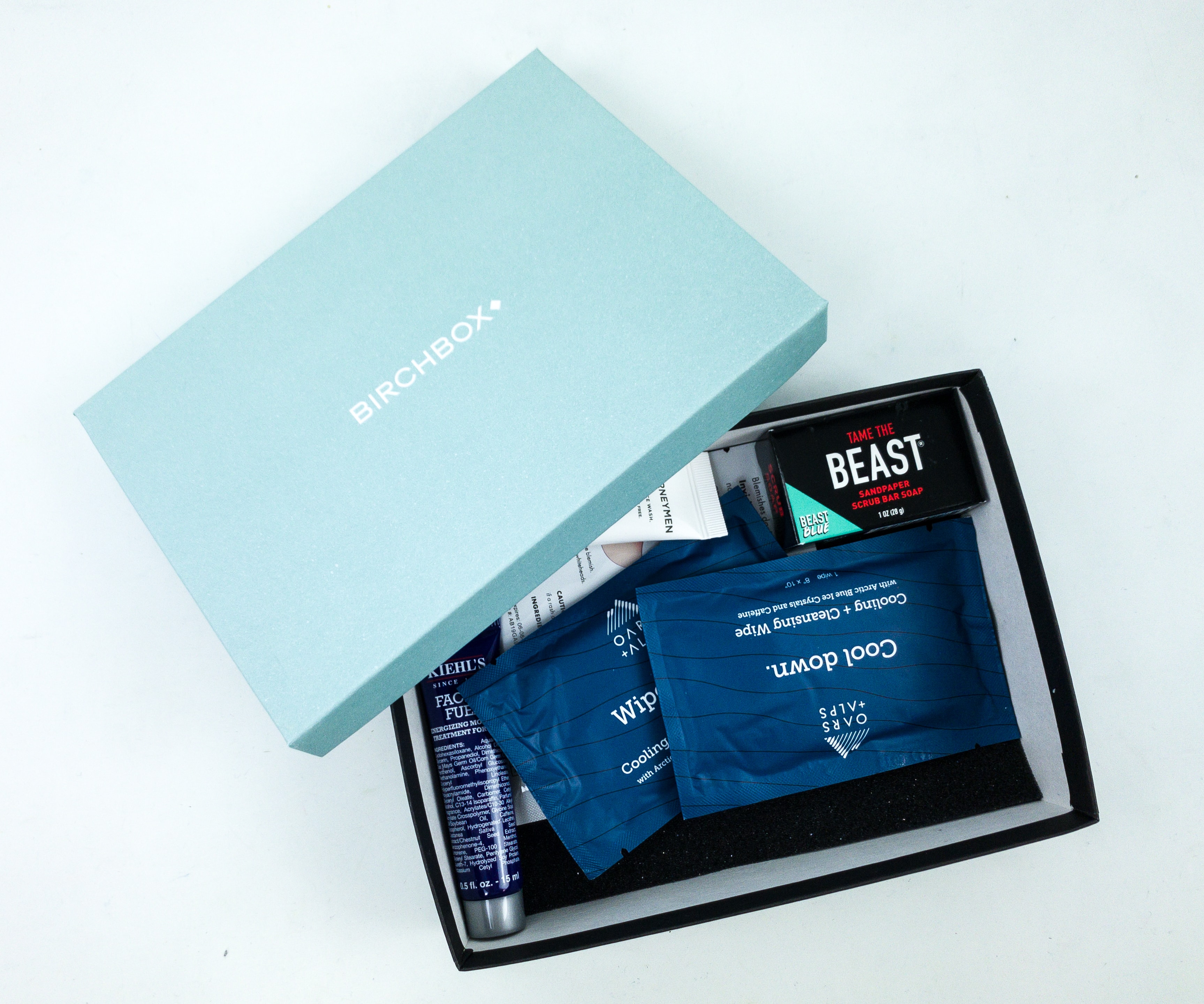 Birchbox has always been about the samples, so if you are a stickler for calculating in-box value, you'll have to do some math to figure the per ounce value. The cards show the price for the full-size version of the included items — they are available on the Birchbox site. You can see your box at birchbox.com/mybox.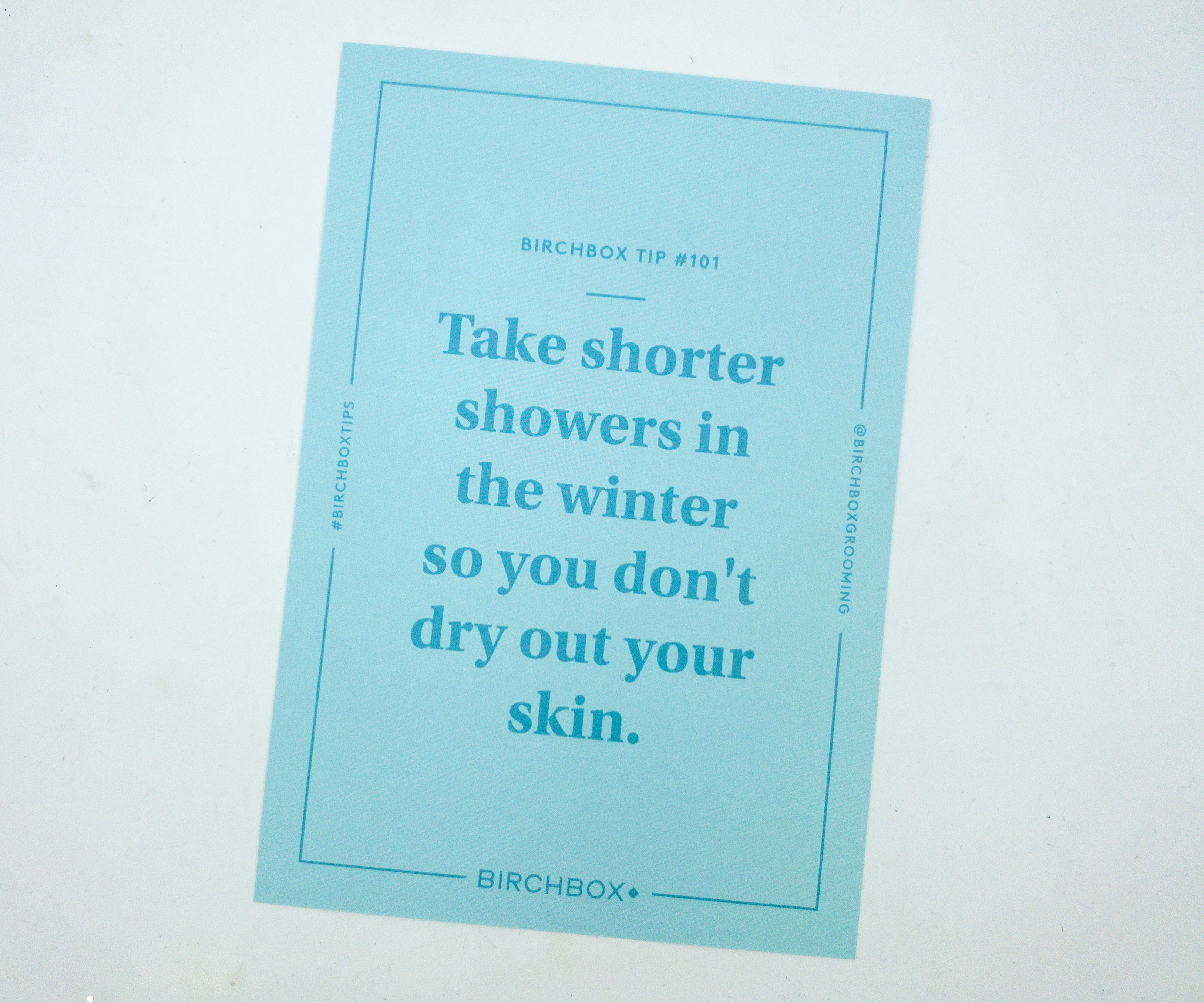 Birchbox Tip #101:
Take shorter showers in the winter so you don't dry out your skin.
This info card identifies the 5 samples in the box. It lists the price of the full-size version available on the Birchbox site, plus a brief tip on how to properly use it.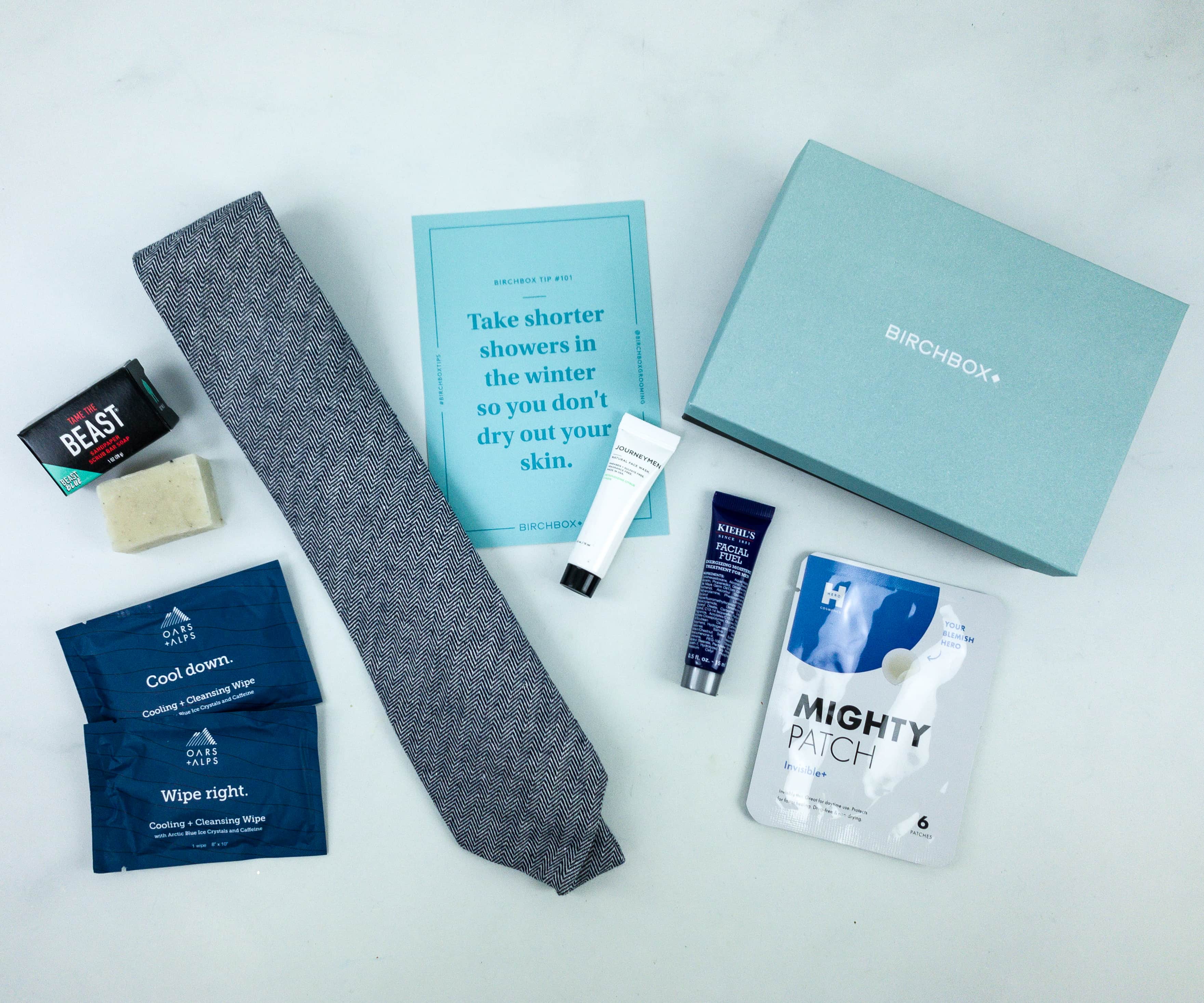 Everything in my January  2020 box!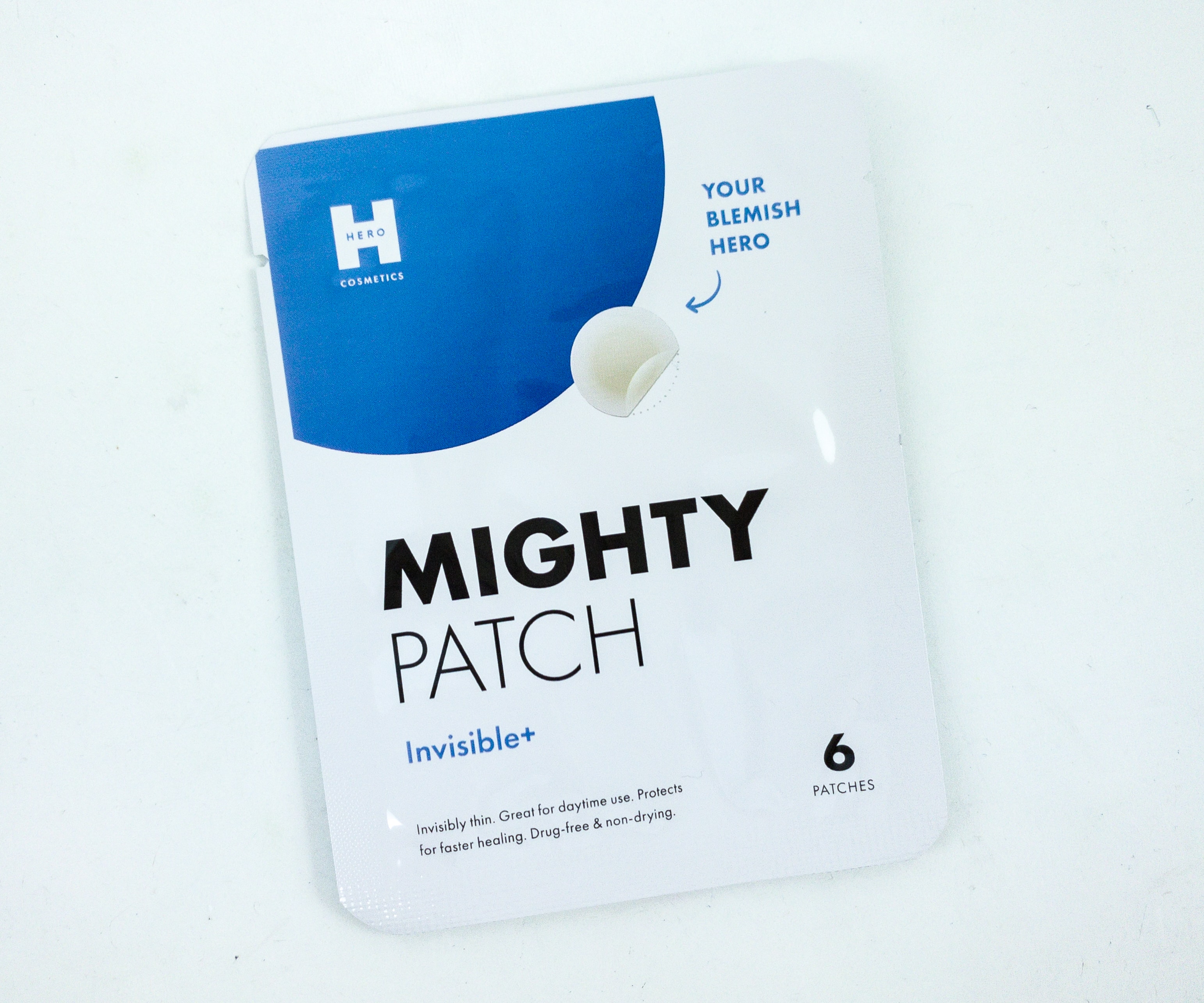 Hero Cosmetics Mighty Patch Invisible+ ($2.77) These patches are created to cut down the life of pimples. The pack has 6 single-use thin patches which are great for daytime use.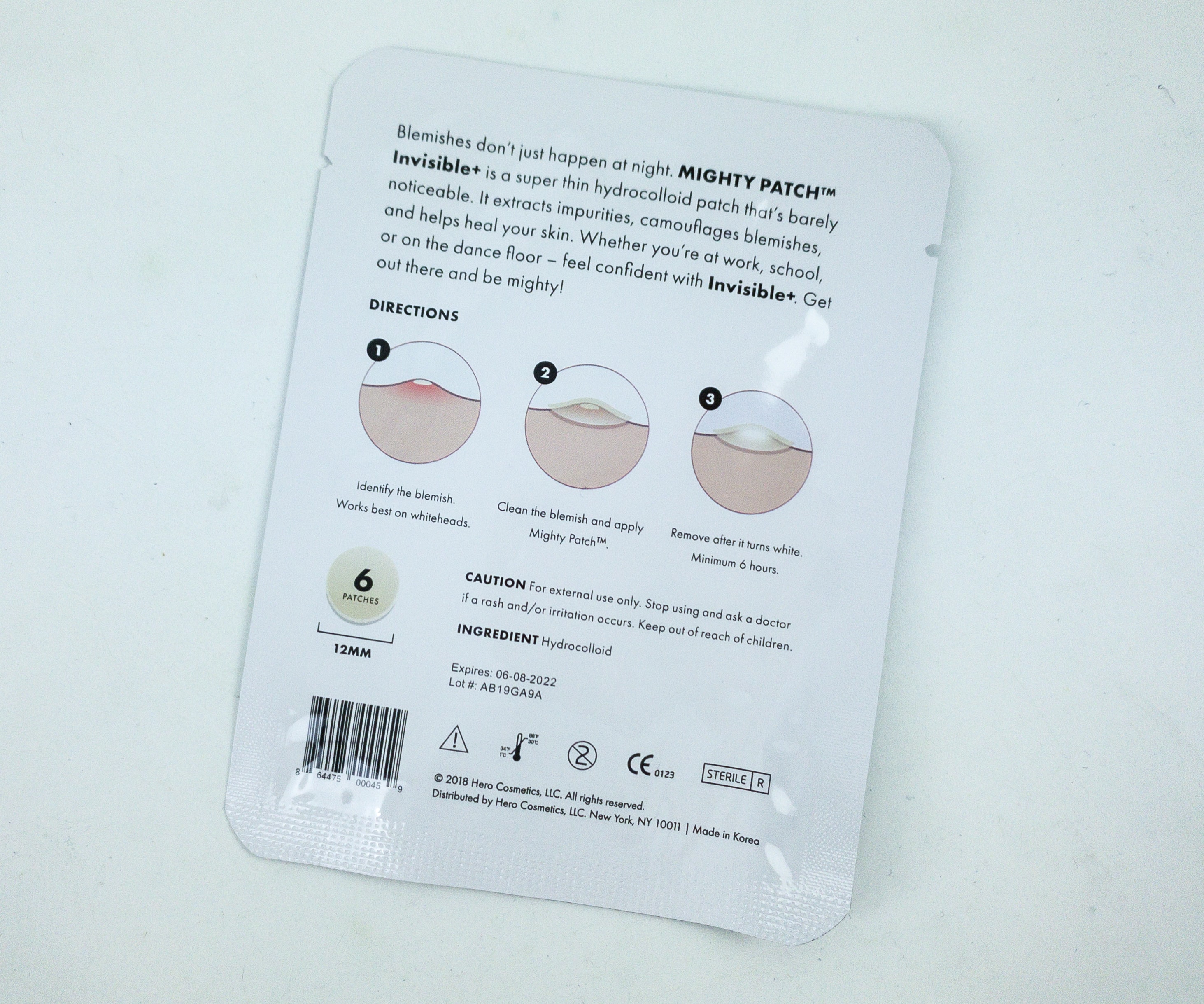 It's barely noticeable when put on the face. I just wish it stuck better because that was the let down for me as the tacky part fades really quickly.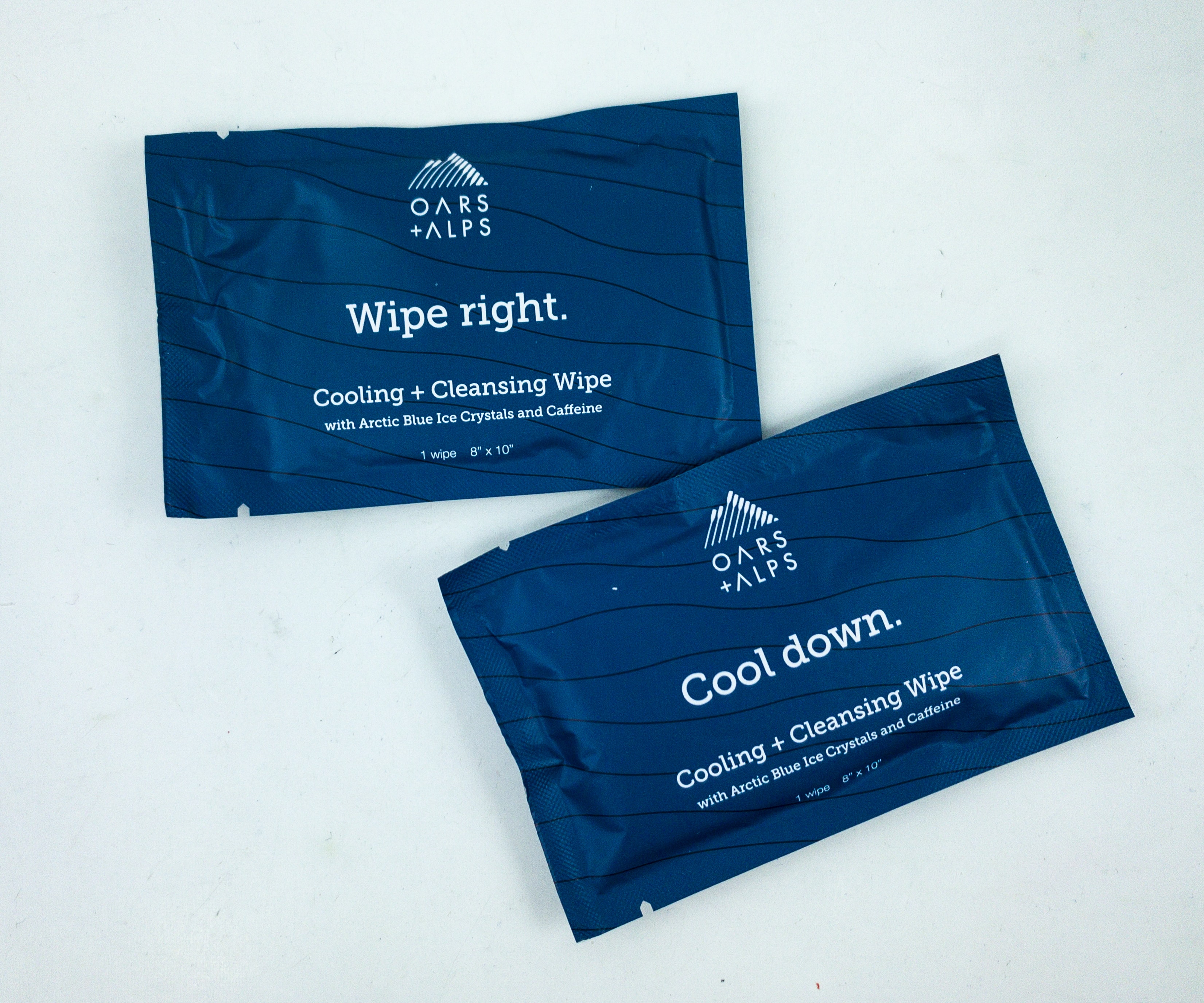 Oar + Alps Cooling + Cleansing Wipes ($2.29) The idea of on the go facial cleaner sounds music to my ears. Alcohol-free, paraben-free, and phthalate-free, this product is moisturizing yet gentle to the skin.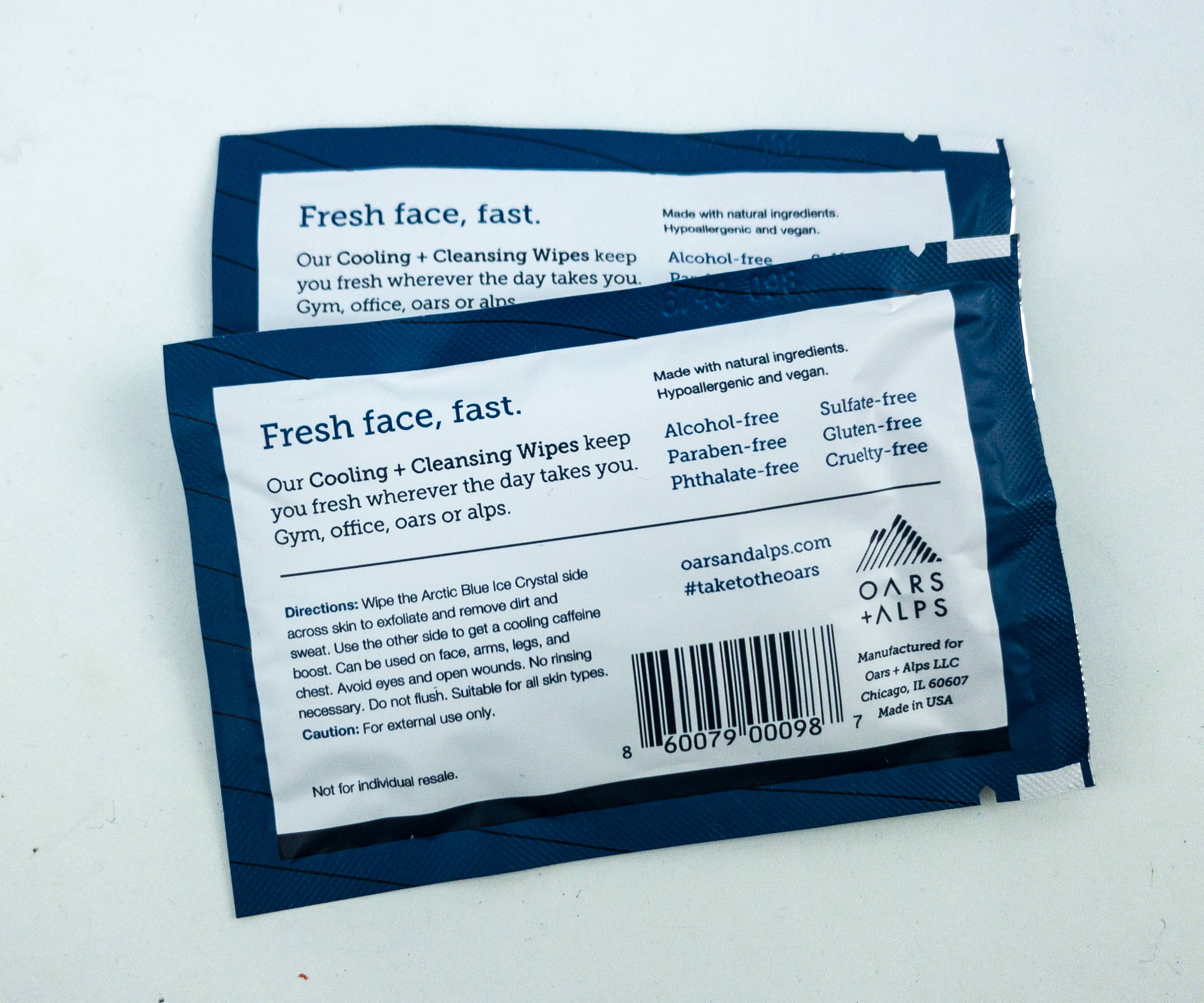 There are two sides you can use. The first side is for exfoliating and clearing the skin from impurities, and the other side is a boost of caffeine to make the skin look more energized! This is the perfect picker-upper in the middle of a hectic day!
Tame the Beast Sandpaper Scrub Bar Soap ($3) Infused with natural lava rocks, this soap is a great way to exfoliate and clean your skin. It also has essential oils to keep your skin moisturized. Even the scent is amazing, with citrus notes that make me feel energized all throughout the day!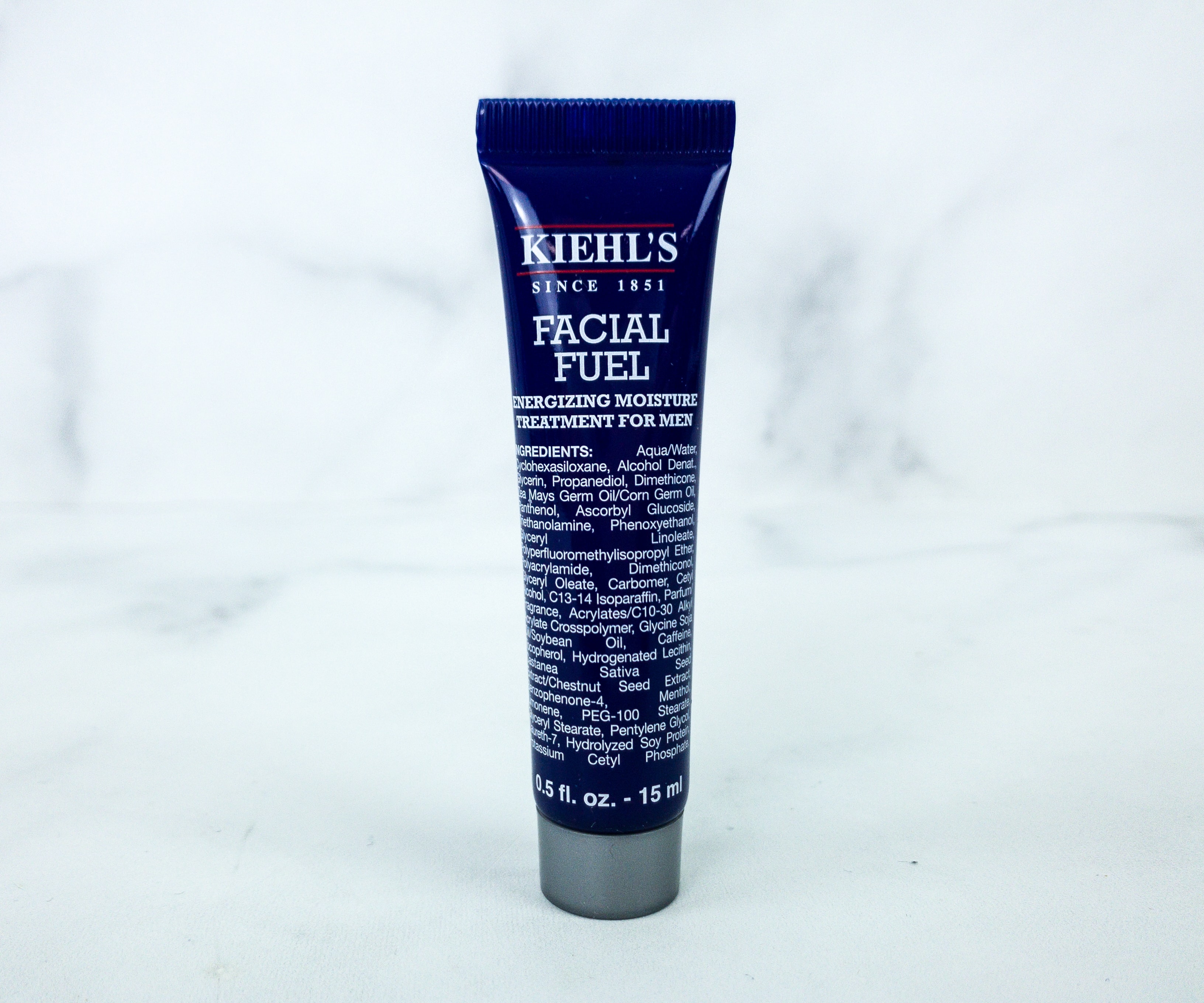 Kiehl's Facial Fuel Energizing Moisture Treatment for Men ($5.6) Here's a revitalizing treatment for the face! Equipped with vitamins C and E plus chestnut extract, this improves the skin's lipid barrier function and keeps the skin looking soft and moisturized all day. To use, just apply on clean skin day or night. A little of the formula goes a long way. It feels light on my skin and it's not oily either!
Journeymen Face Wash ($1.19) This natural cleanser helps keep my face feel fresh and clean. Free from harsh parabens, sulfates, and fragrances, this product is good for those who have sensitive skin. It lathers really well and I like that it doesn't leave any residue. I think this would be a great everyday face wash.
I got another set of amazing samples from Birchbox this month! It has always been a great way of trying out different products and discovering new stuff that actually work for me. I also like the lifestyle item that came with this box. The tie is very useful and can match almost any outfit. From black tie events and smart casual gatherings, I can see myself using the tie. Overall, this box is a hit for me! If you also want to get your hands on the best grooming products, this one is exactly what you are looking for!
What's your experience with Birchbox Grooming?