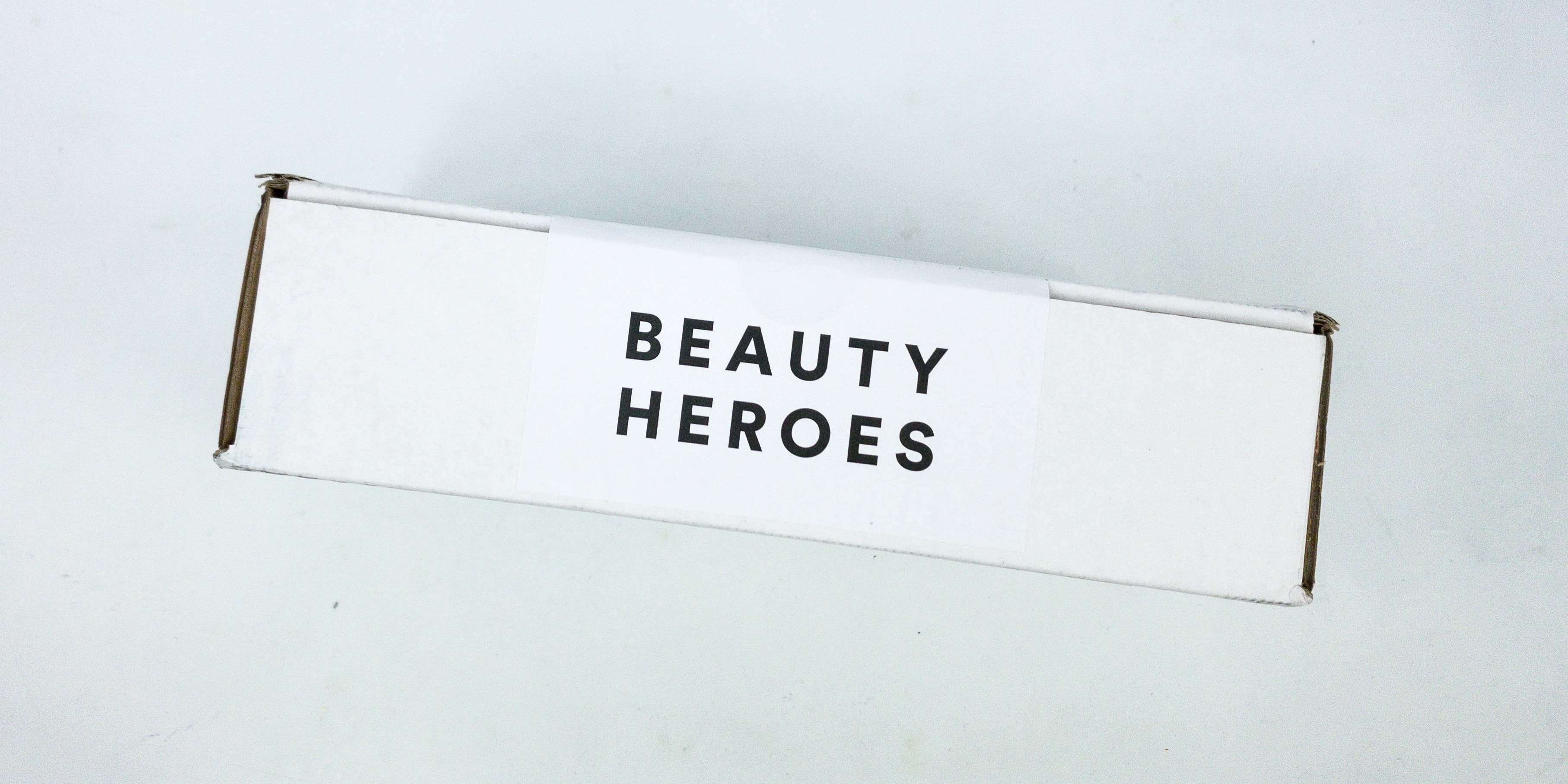 Beauty Heroes is a monthly healthy beauty discovery subscription. Each box features one full-size product + sample items.  You can sign up for a Beauty Heroes Discovery Boxes for just $58.95 per month. You can also opt for a 3-month, 6-month, or 12-month prepay.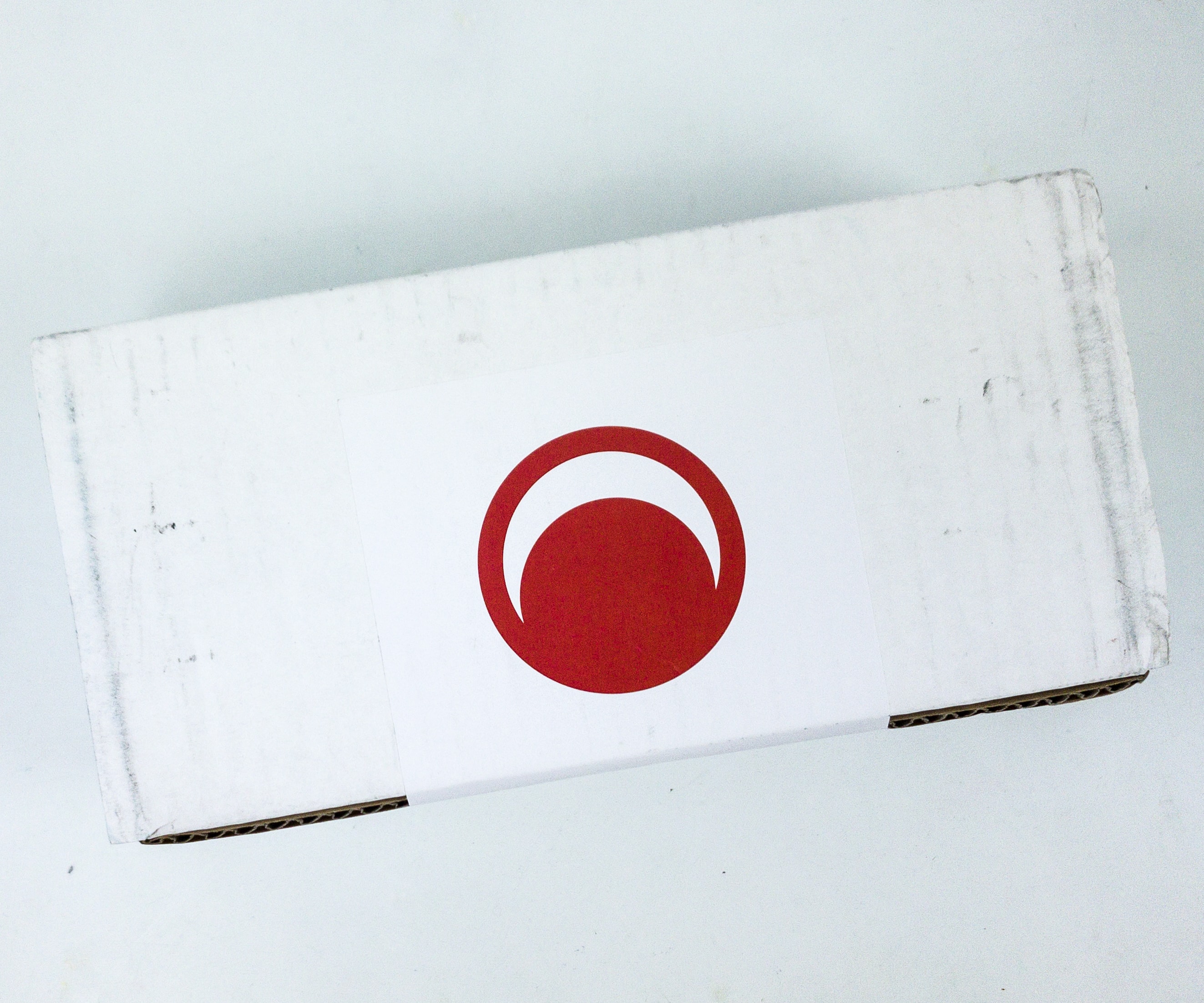 The items came in a simple white box with the subscription box branding.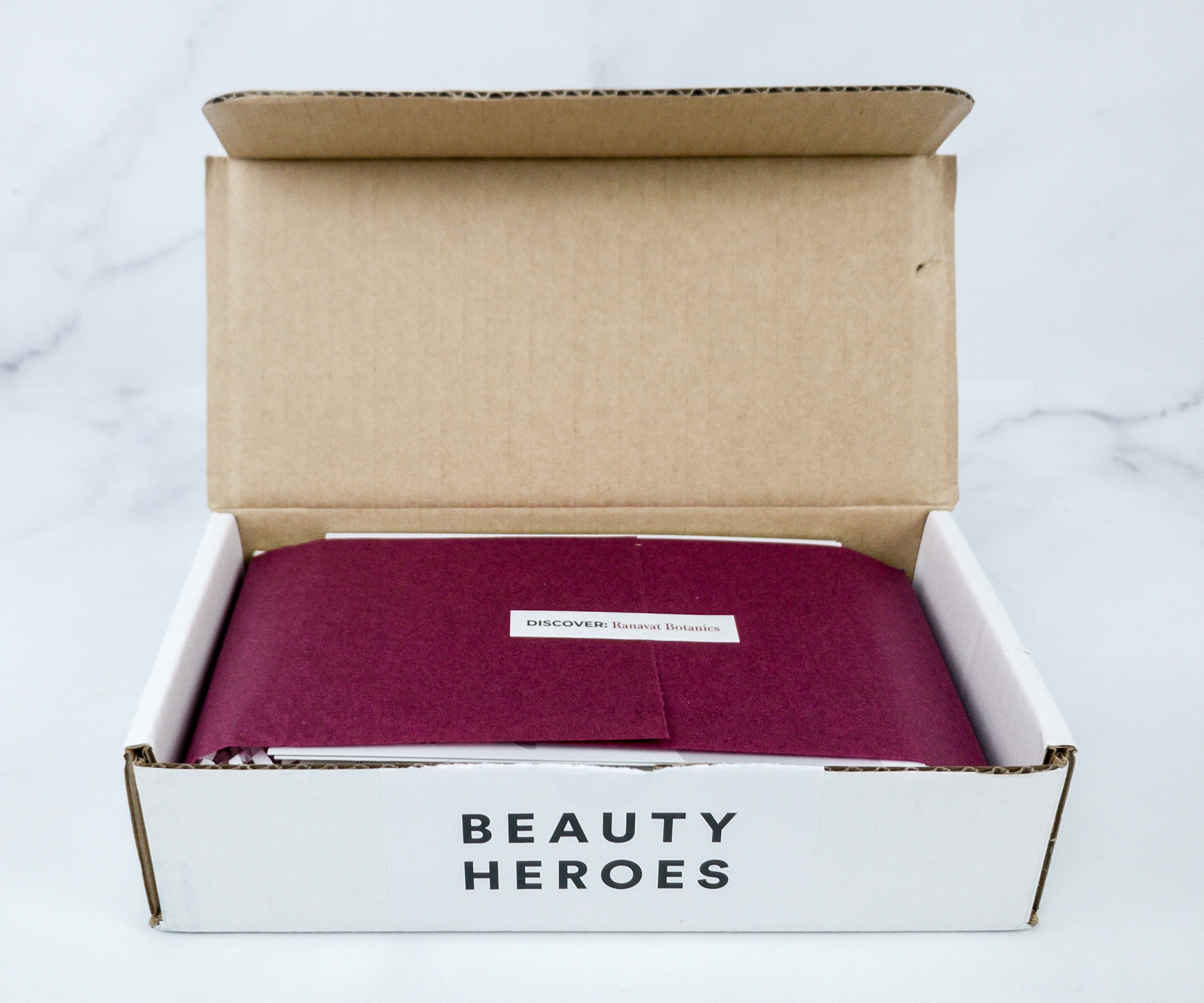 As always, everything is neatly packed inside.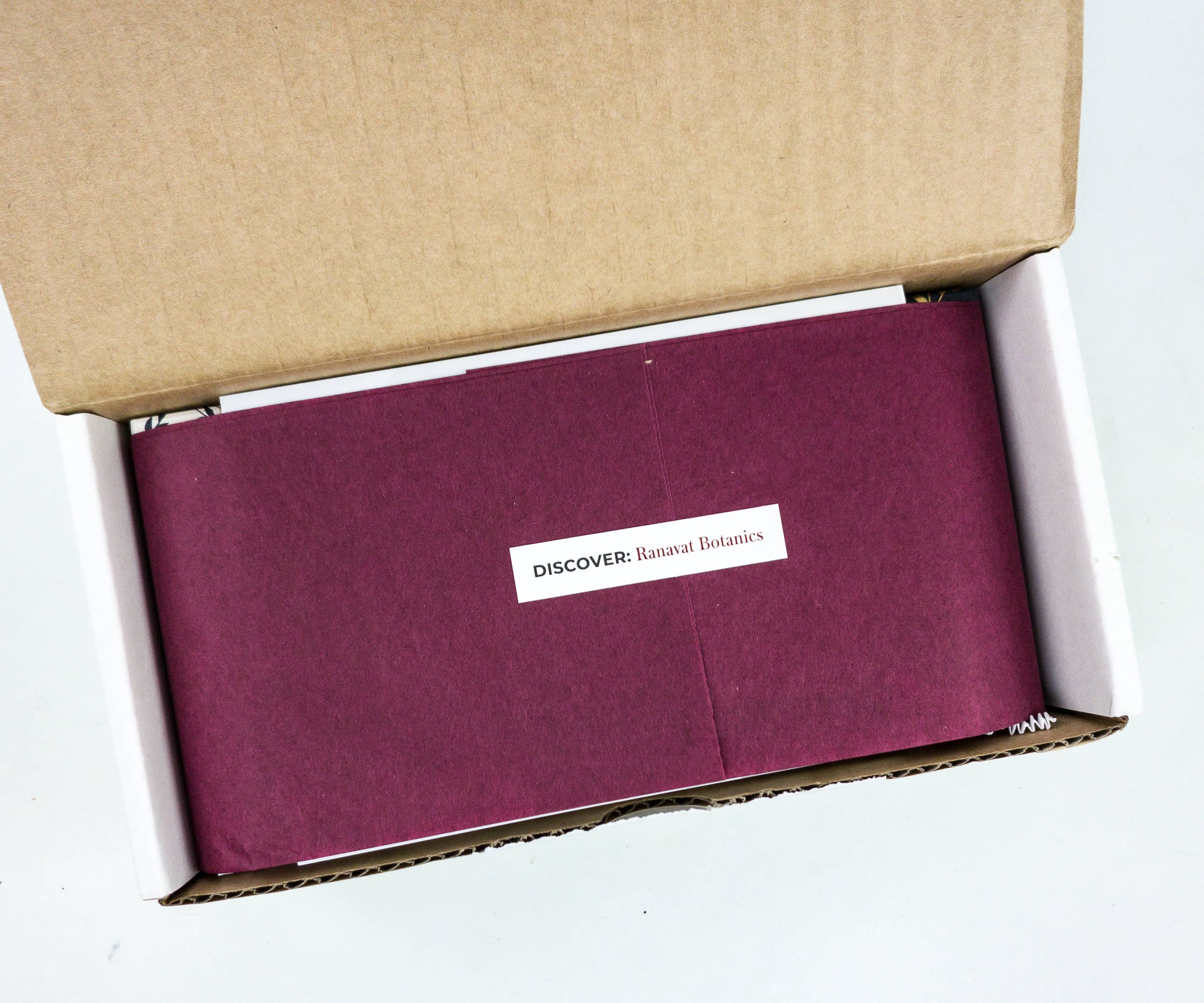 There's also a tissue paper secured with a sticker.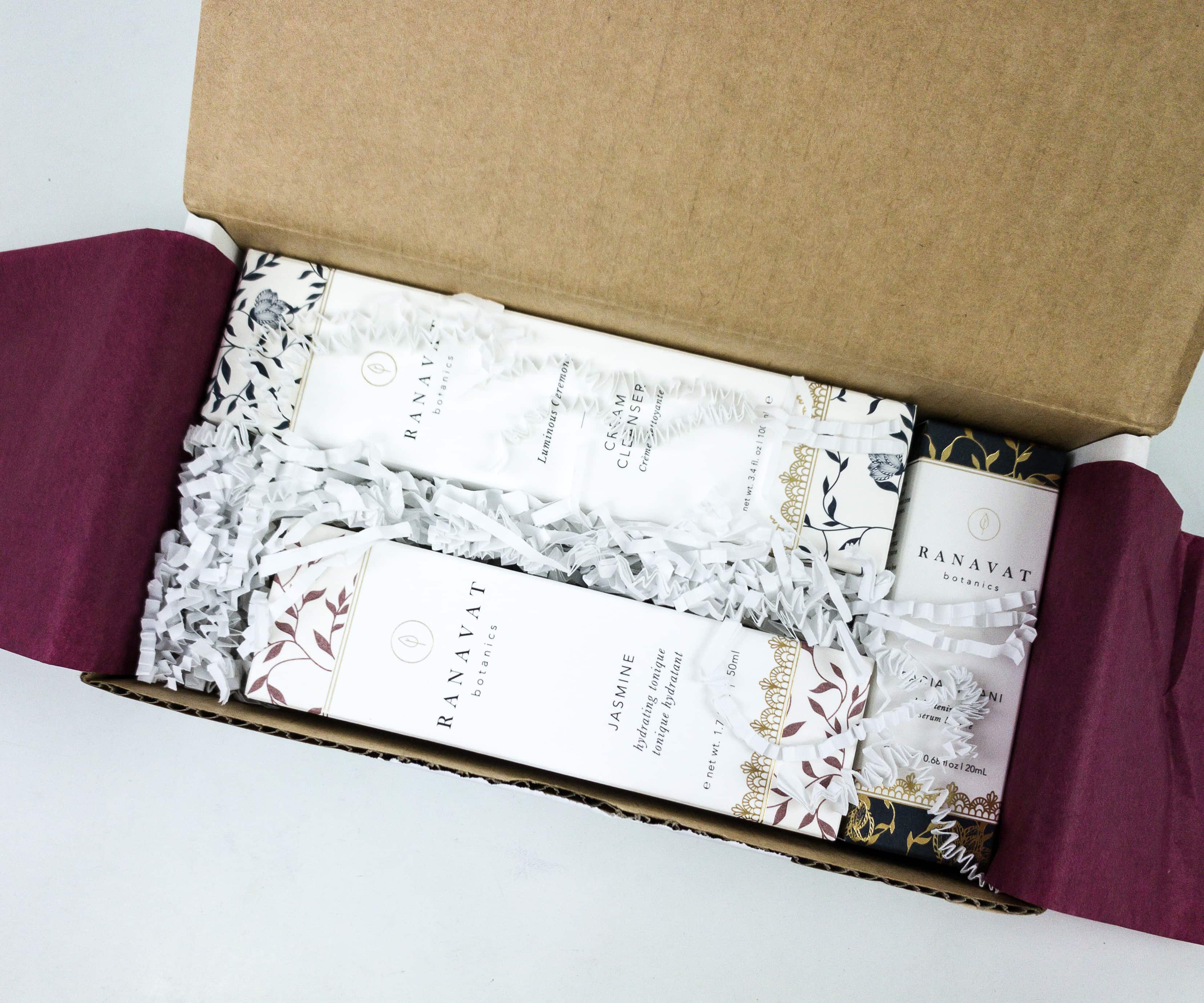 The box is filled with white squiggles.
For this month, the featured brand is RANAVAT BOTANICS!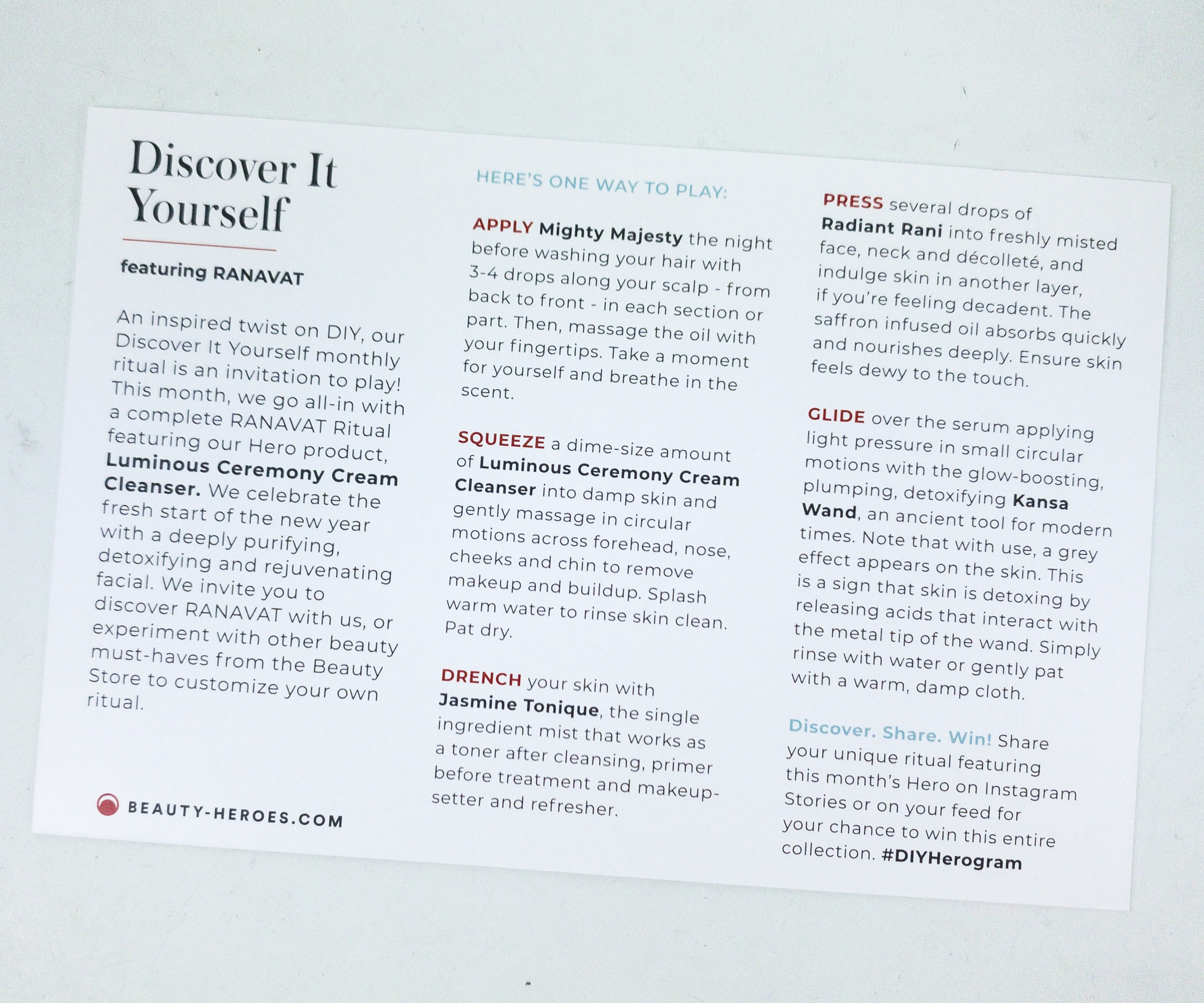 There's a lot to discover about this brand and they are all indicated at the back of the card! PLUS, Beauty Heroes incorporates products from previous months to provide updated rituals. Your ritual can change monthly with the seasons and with new products – I absolutely love this feature.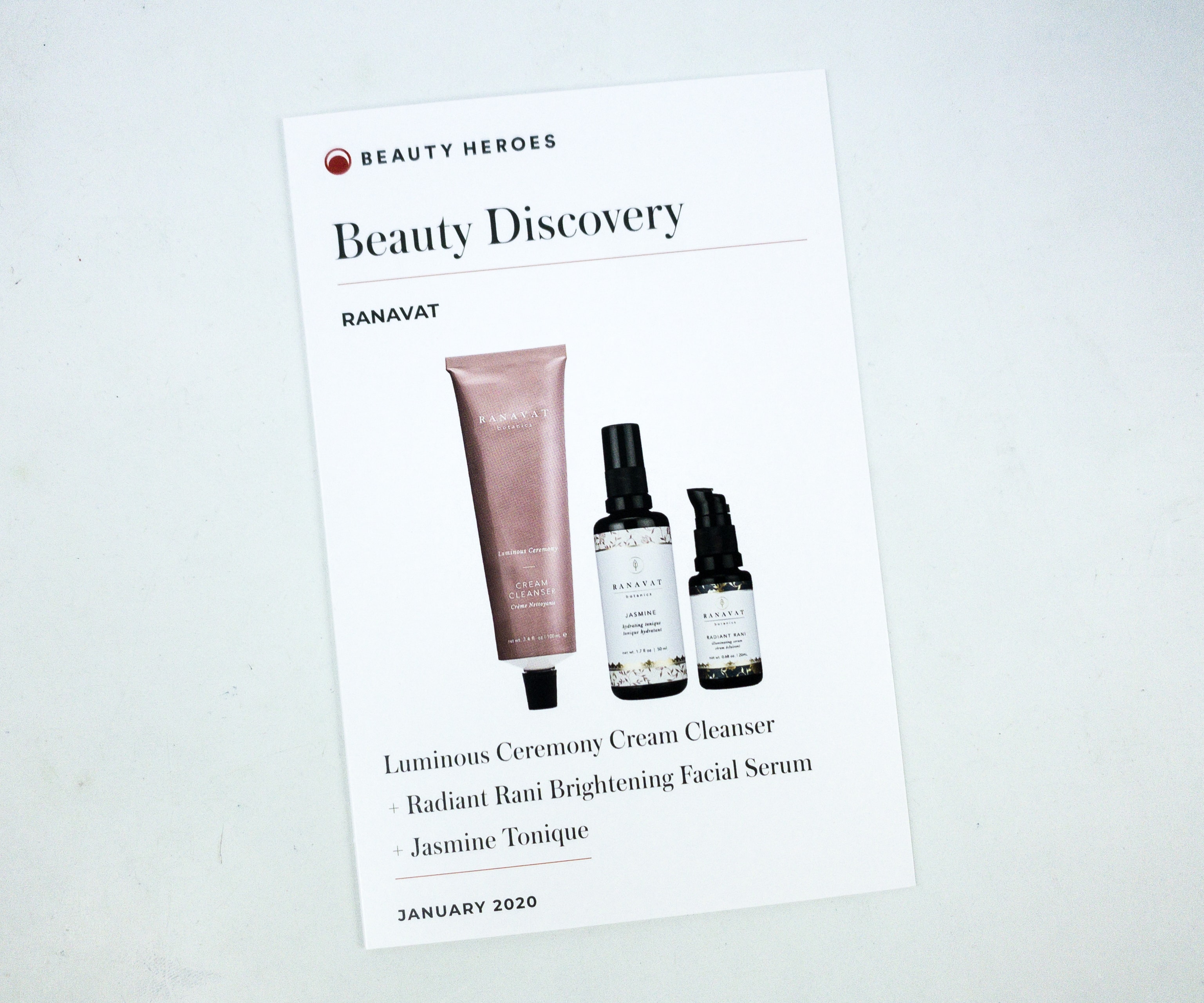 Aside from the card, there's a booklet that tells us more about this month's products and the featured brand.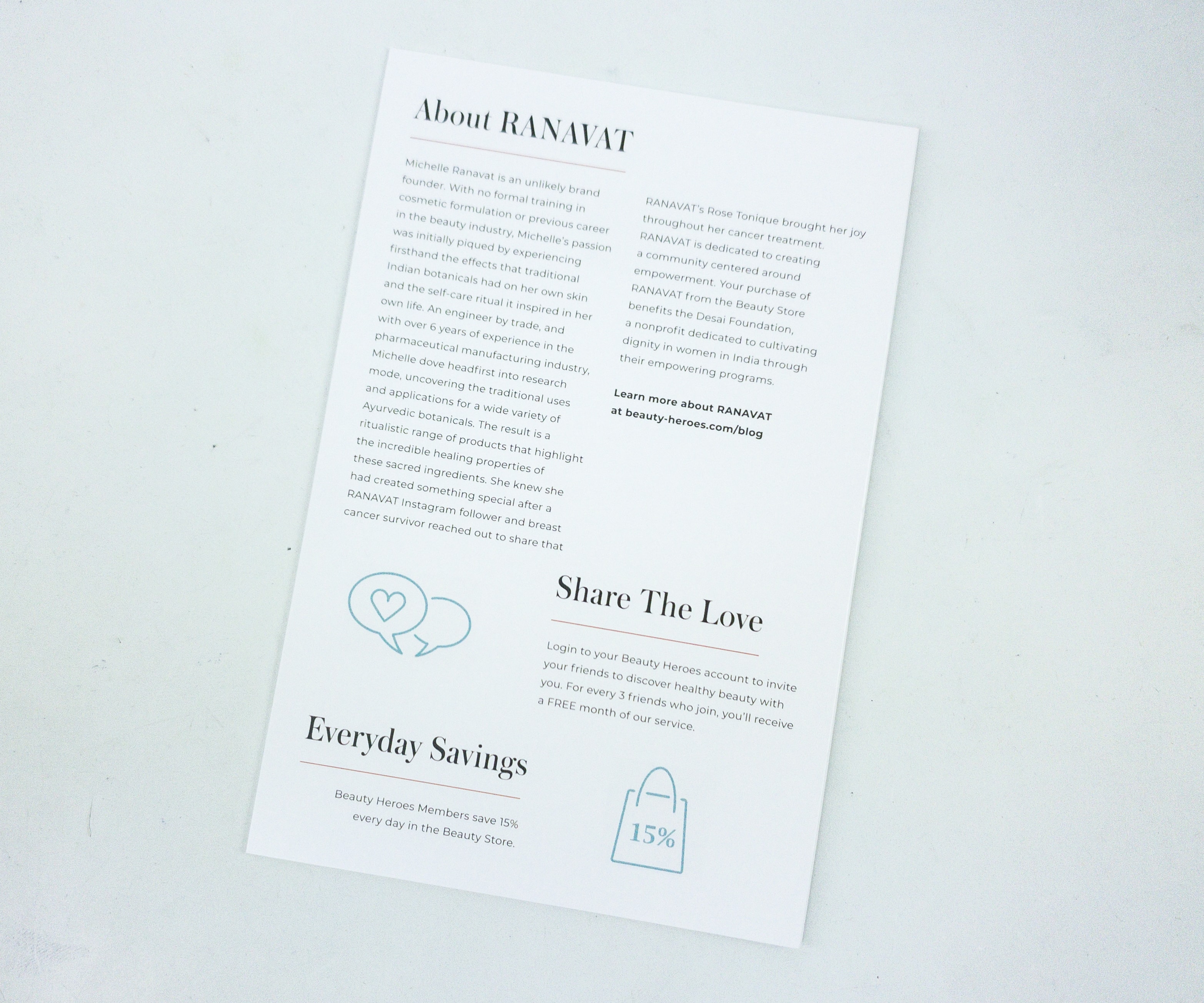 As usual, it's jampacked with useful information. There's also a notice that Beauty Heroes Members save 15% every day in the Beauty Store.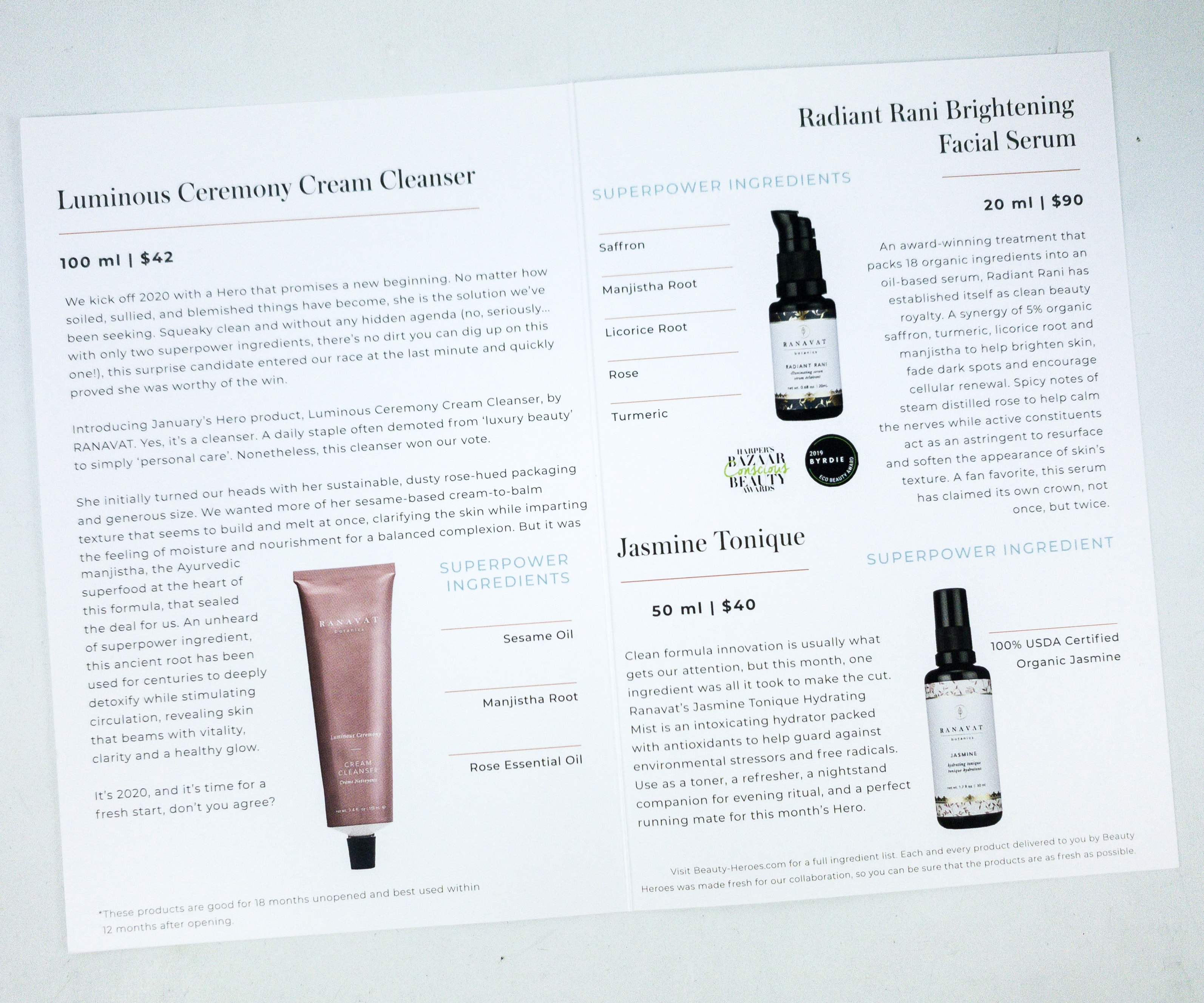 The booklet comes with an item photo, plus a brief description and a reason why they chose to include it in the curation.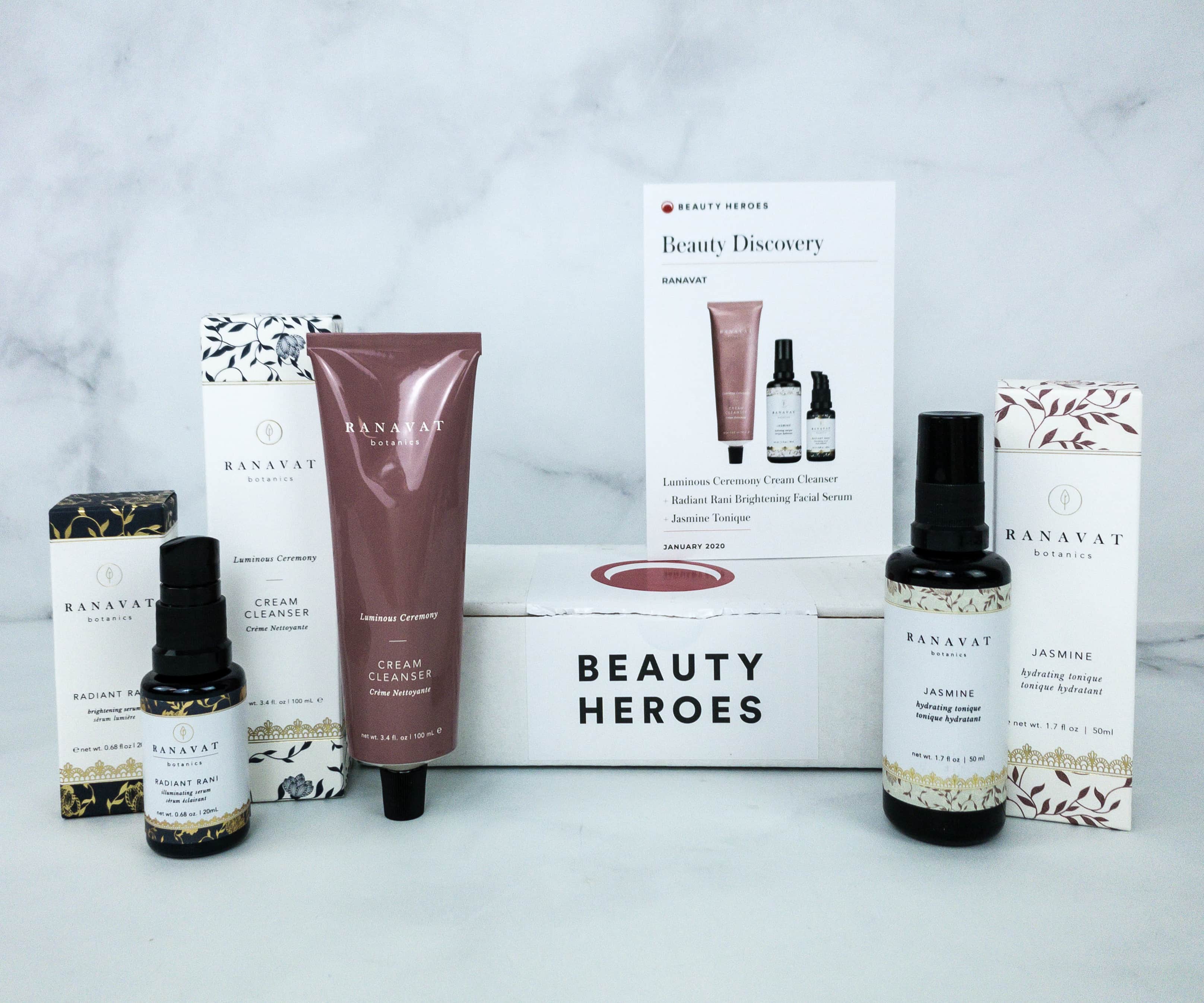 Everything in the January 2020 Beauty Heroes box!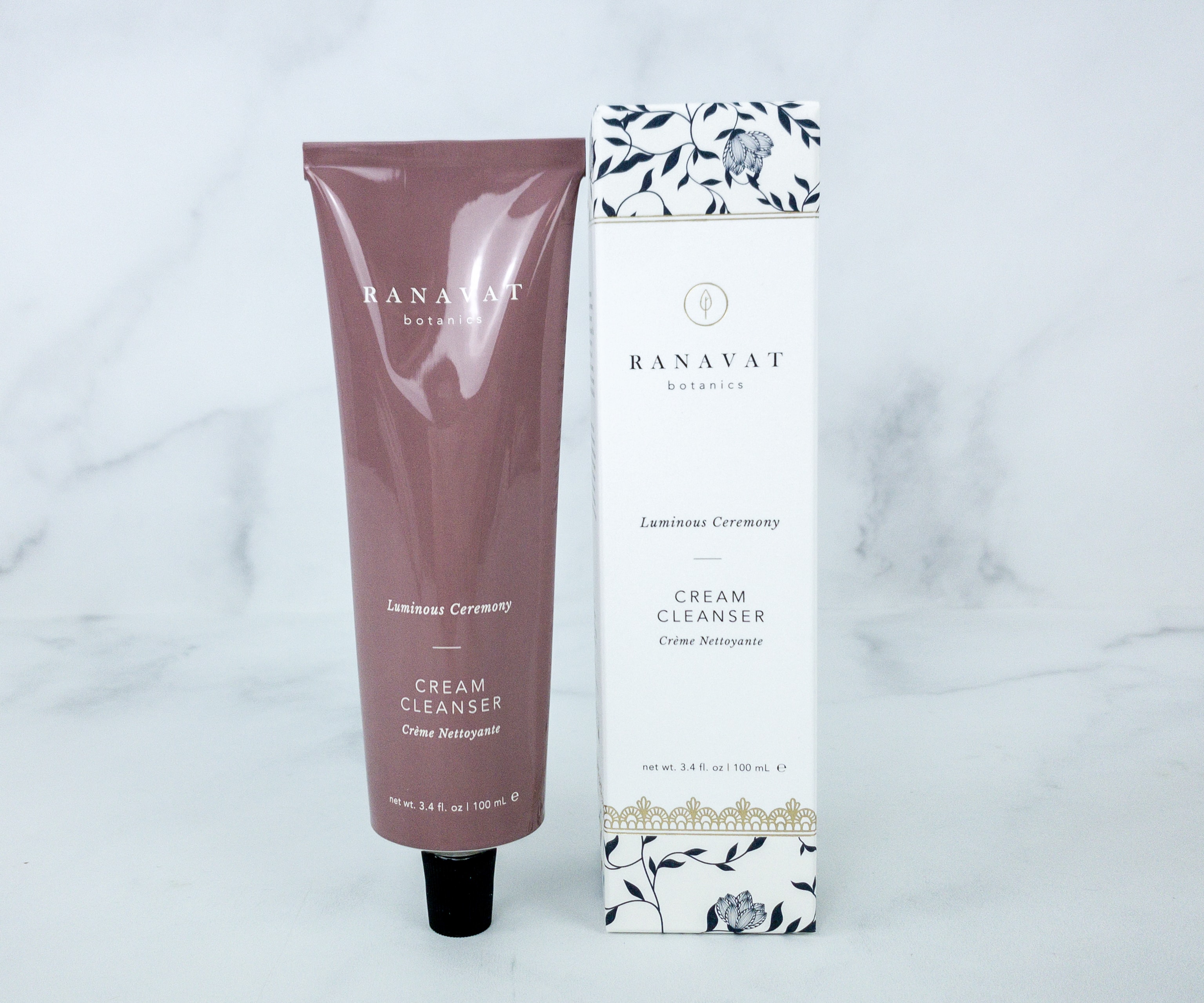 Ranavat Luminous Ceremony Cream Cleanser ($42) This cream cleanser is like a balm that soothes my skin! It easily removes make-up dirt and all the other impurities my skin gathered throughout the day. The formula has a blend of botanicals including rose and Manjistha with brightening and detoxifying properties.
The scent is mild and I like that. I also like how this is very gentle on the skin. To use, just put a generous amount on your face, massage, and then rinse with warm water. It left my skin feeling refreshed and hydrated upon first use!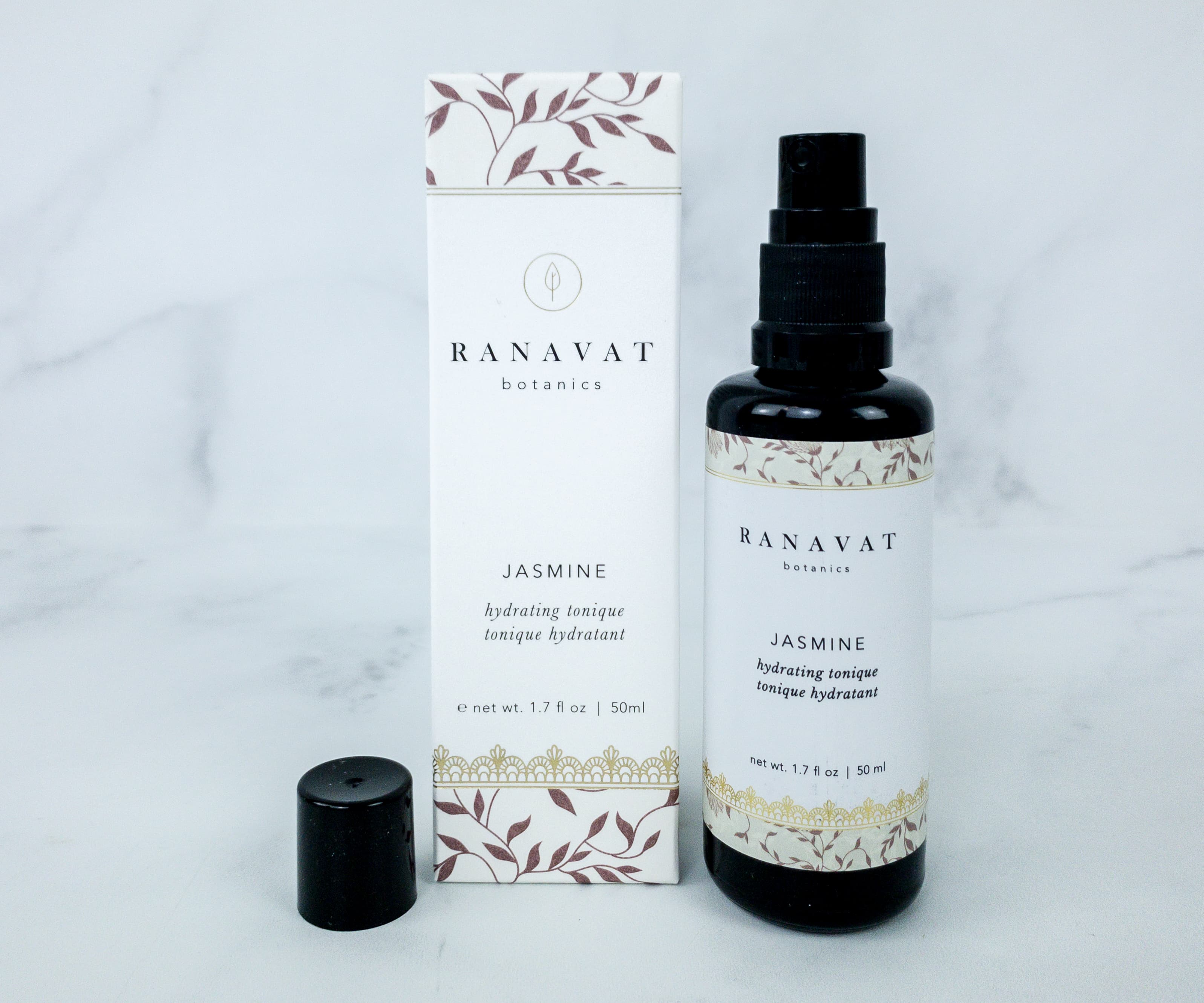 Ranavat Jasmine Tonique Hydrating Mist ($40) This hydrating mist is formulated with jasmine, making it pleasant-smelling and highly hydrating. It also has antiseptic properties that help you prevent acne.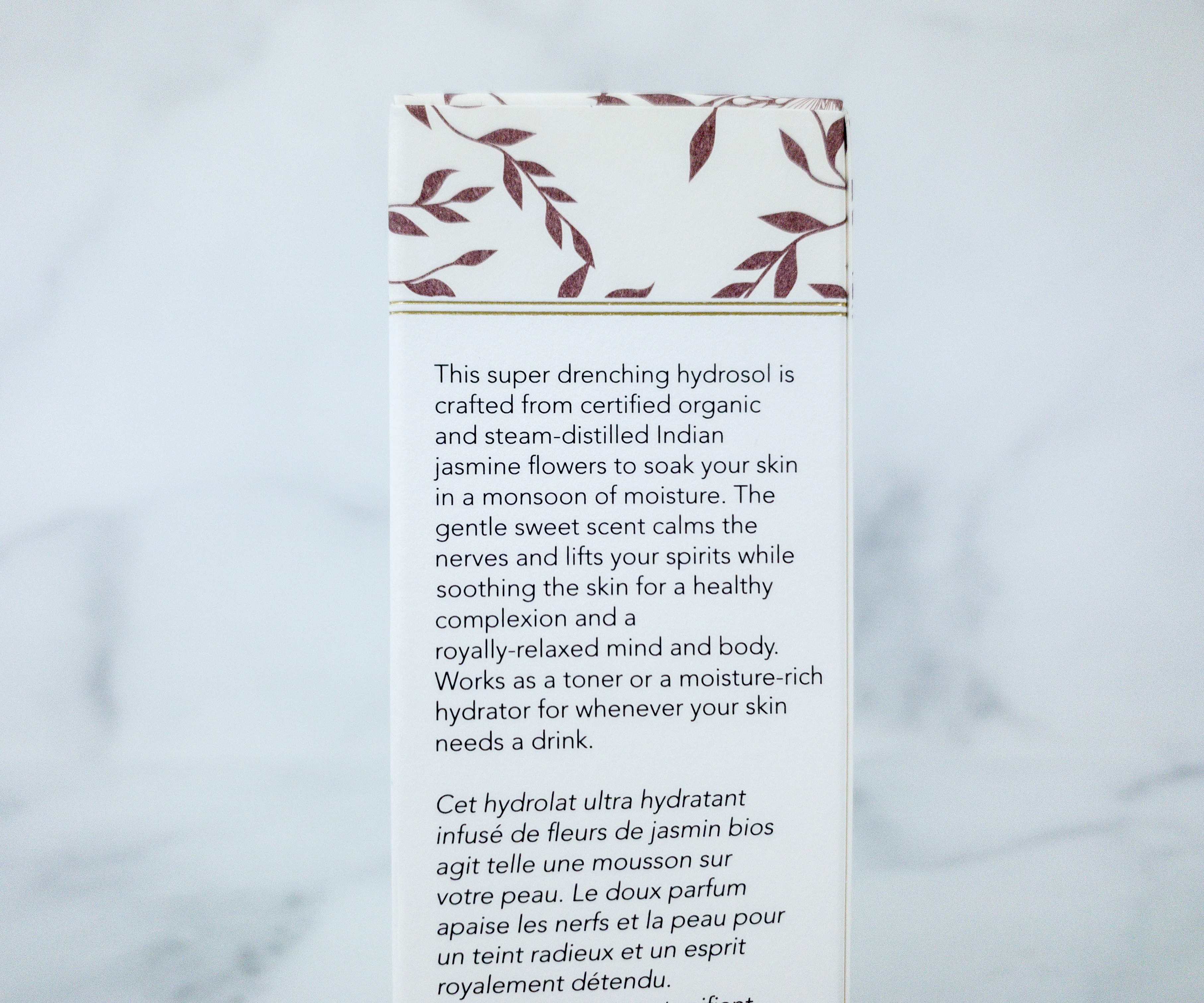 It can be used either as a toner or a mist. True to its claim, this provides ultimate moisture to my skin even in the middle of a hectic day. Not only does it make my skin look and feel hydrated, it also makes my skin feel soft! It really is refreshing!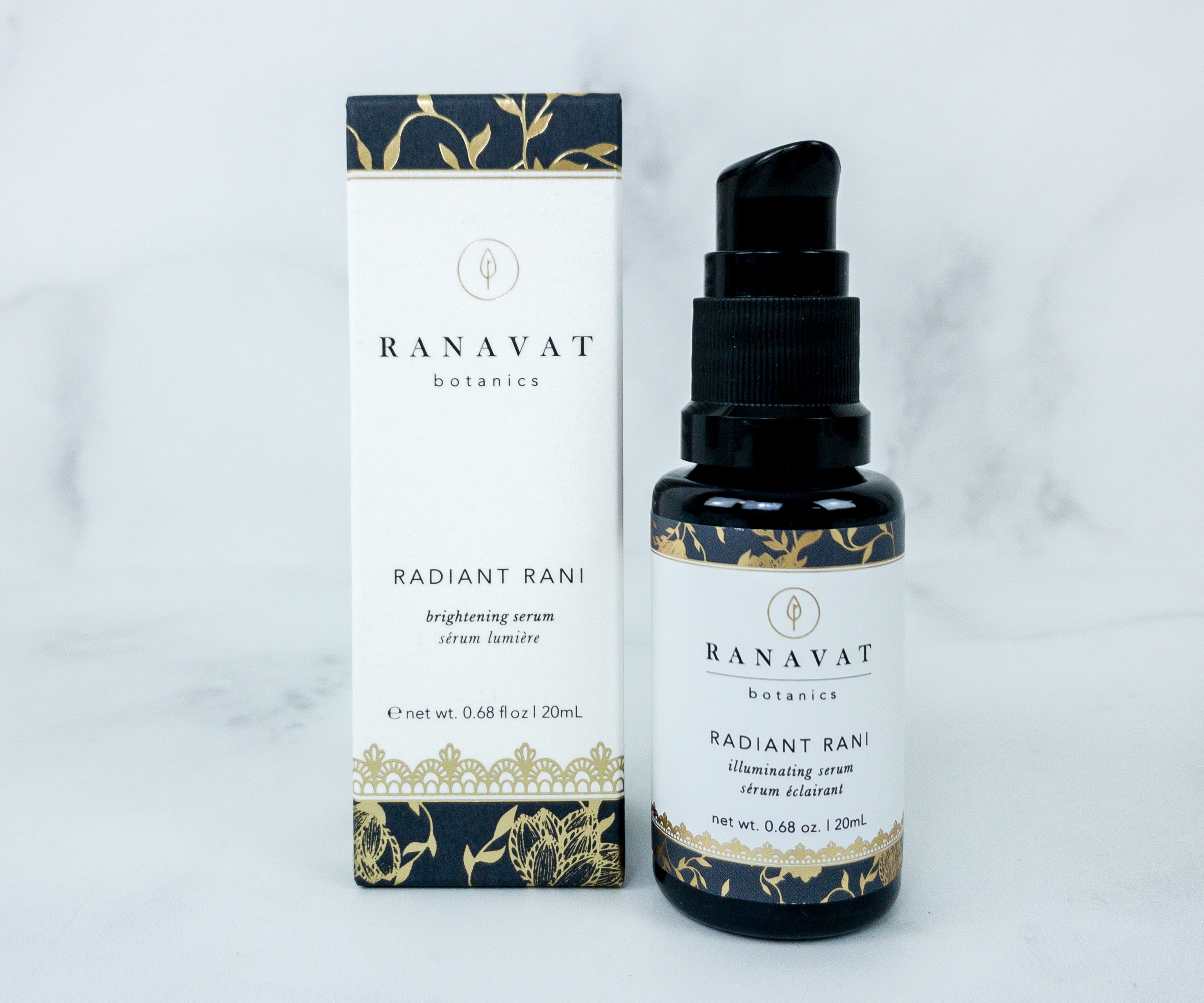 Ranavat Radiant Rani Brightening Facial Serum ($90) This serum is heaven in a bottle! It takes my skin to a whole new level, with its brightening effect from rose and soothing properties from turmeric root. The formula is light and soothing. Also, a little of the product goes a long way. Just apply a few drops on your face and neck and then massage. You can even add it to your favorite liquid foundation for a dewy finish!
Beauty Heroes has once again delivered. This month, they introduced me to an amazing brand with cruelty-free and non-GMO beauty products, Ranavat Botanicals. I admit that I haven't heard of them before but trying out and seeing that their products work is really amazing! I loved everything they sent me. All the items go together and work hand in hand in giving me healthier skin. I'm also looking forward to being introduced to more promising green brands in the future boxes!
What do you think of this month's Beauty Heroes box?