BE KIND by Ellen is a quarterly subscription box created by Ellen Degeneres to help people spread kindness! Each box costs $54.99 and contains fun, unique, and amazing products that Ellen picks herself that she wanted to share. It also focuses on brands and products that do social good.
DEAL: Get $5 off on quarterly or annual subscription! Use the coupon code BK5FA19 at checkout.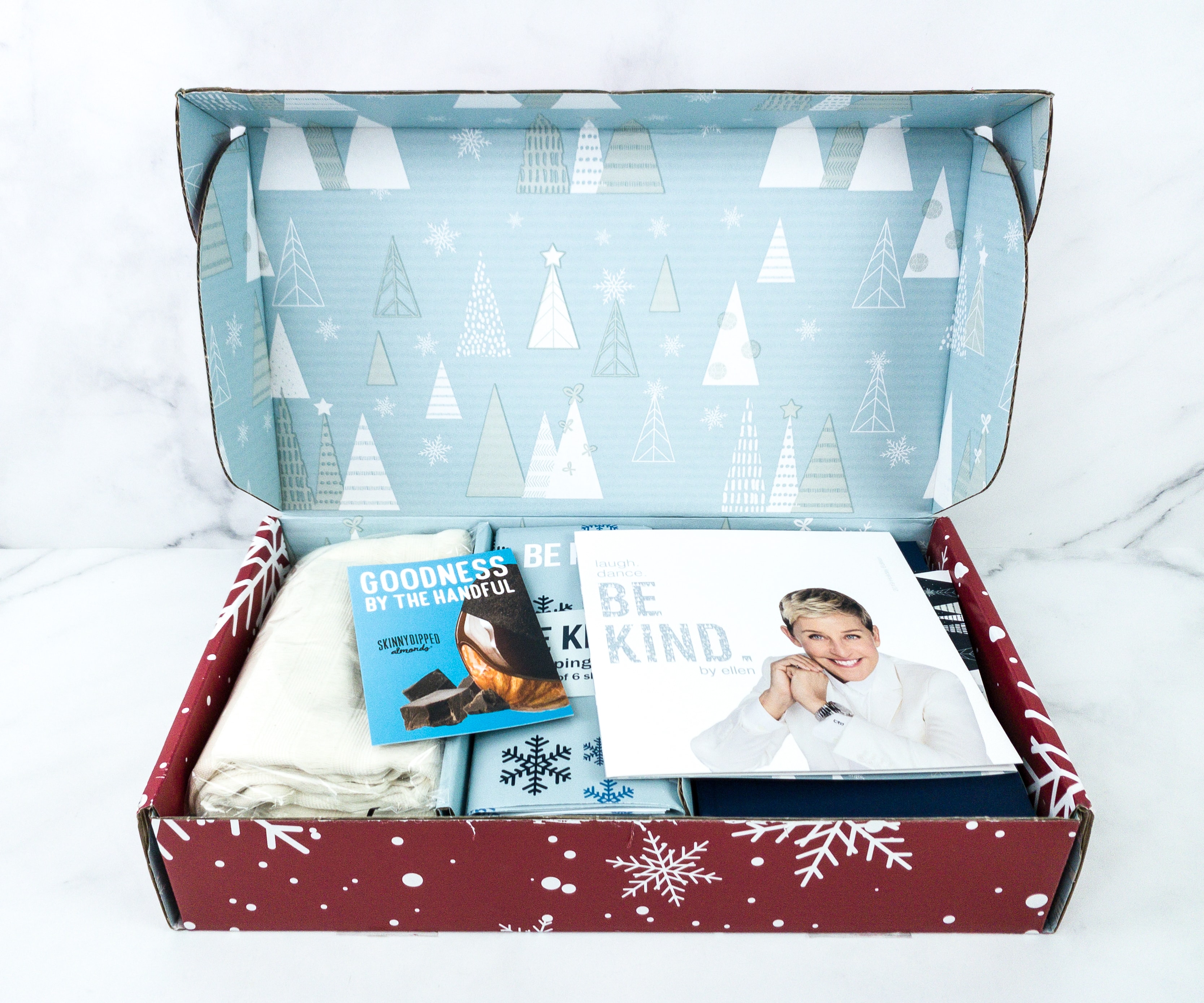 The items are neatly packed in the box!
Every item sits in its own cardboard slot so all the items came secured.
The box is full to the brim!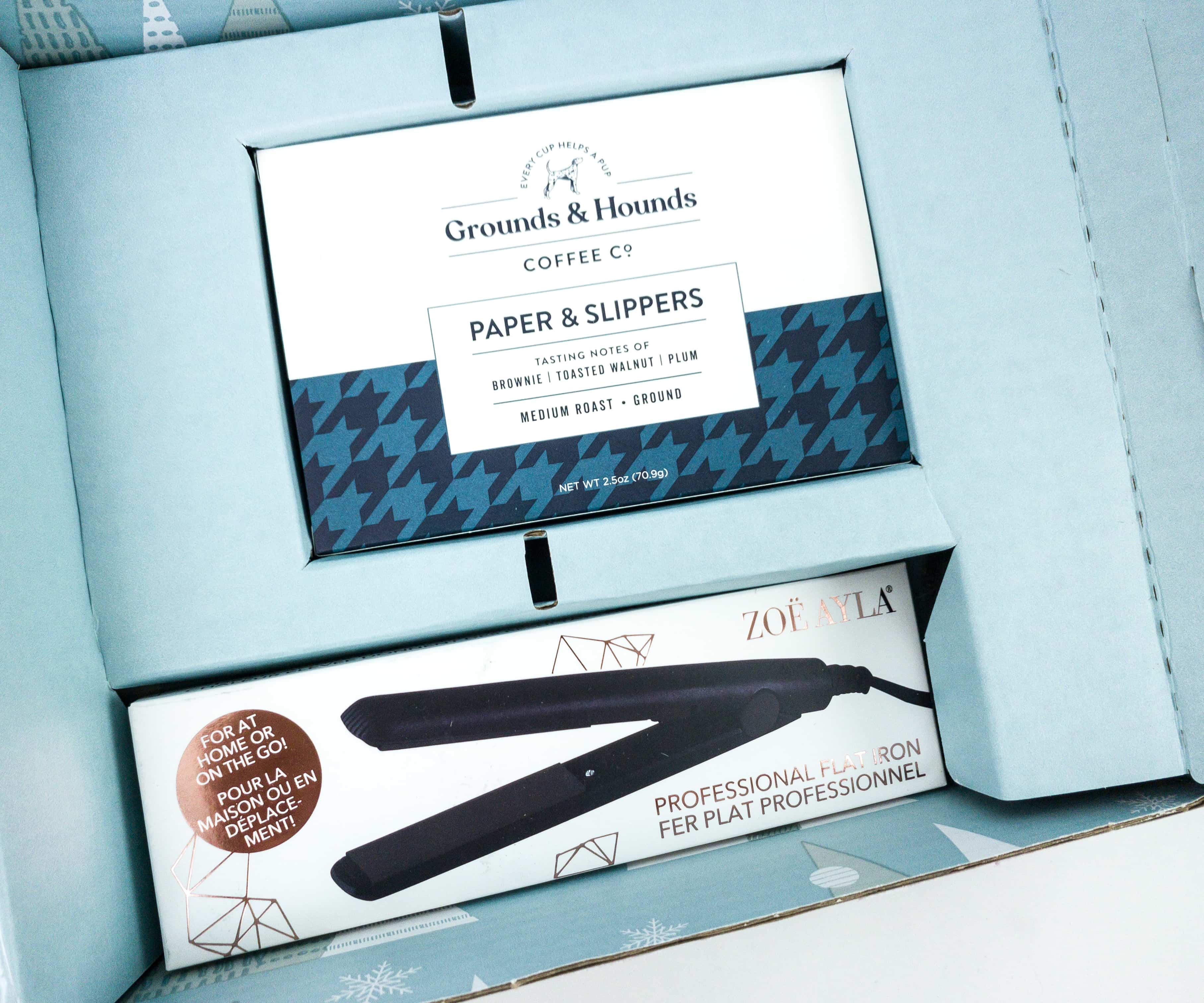 There are partitions and once the top items are removed, it reveals more.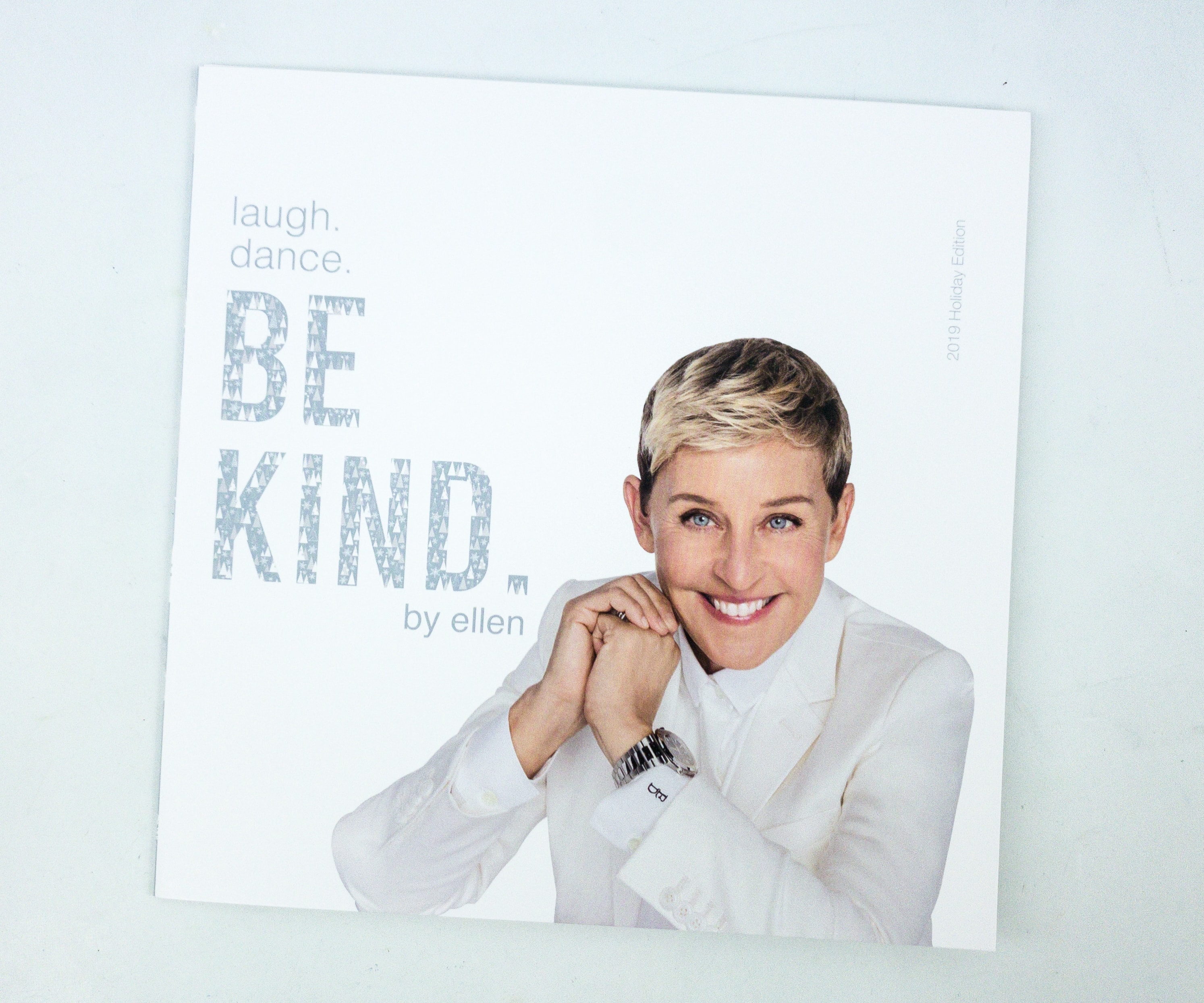 The box also came with a tri-fold booklet with high-quality photos.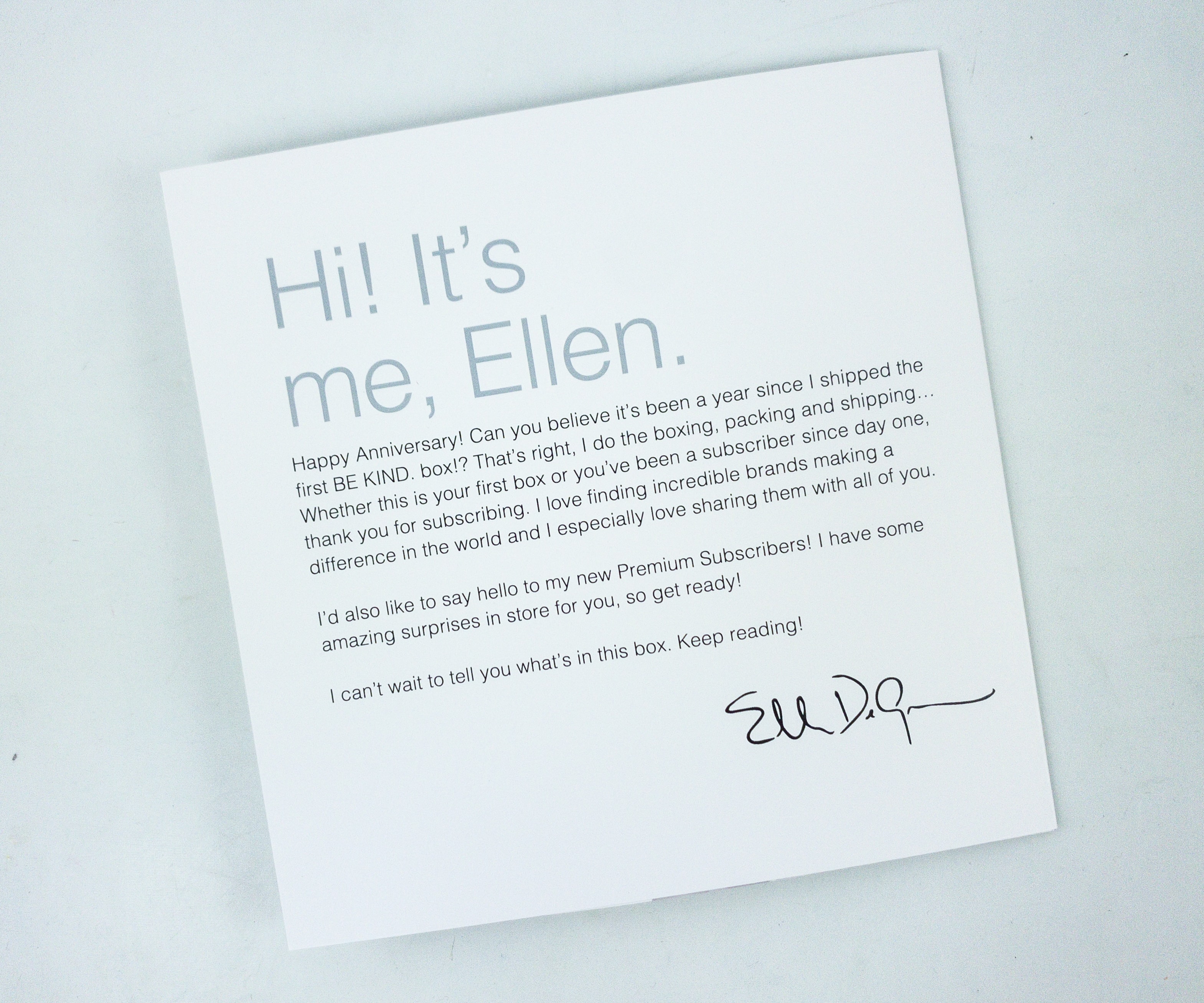 There's also a note from Ellen herself.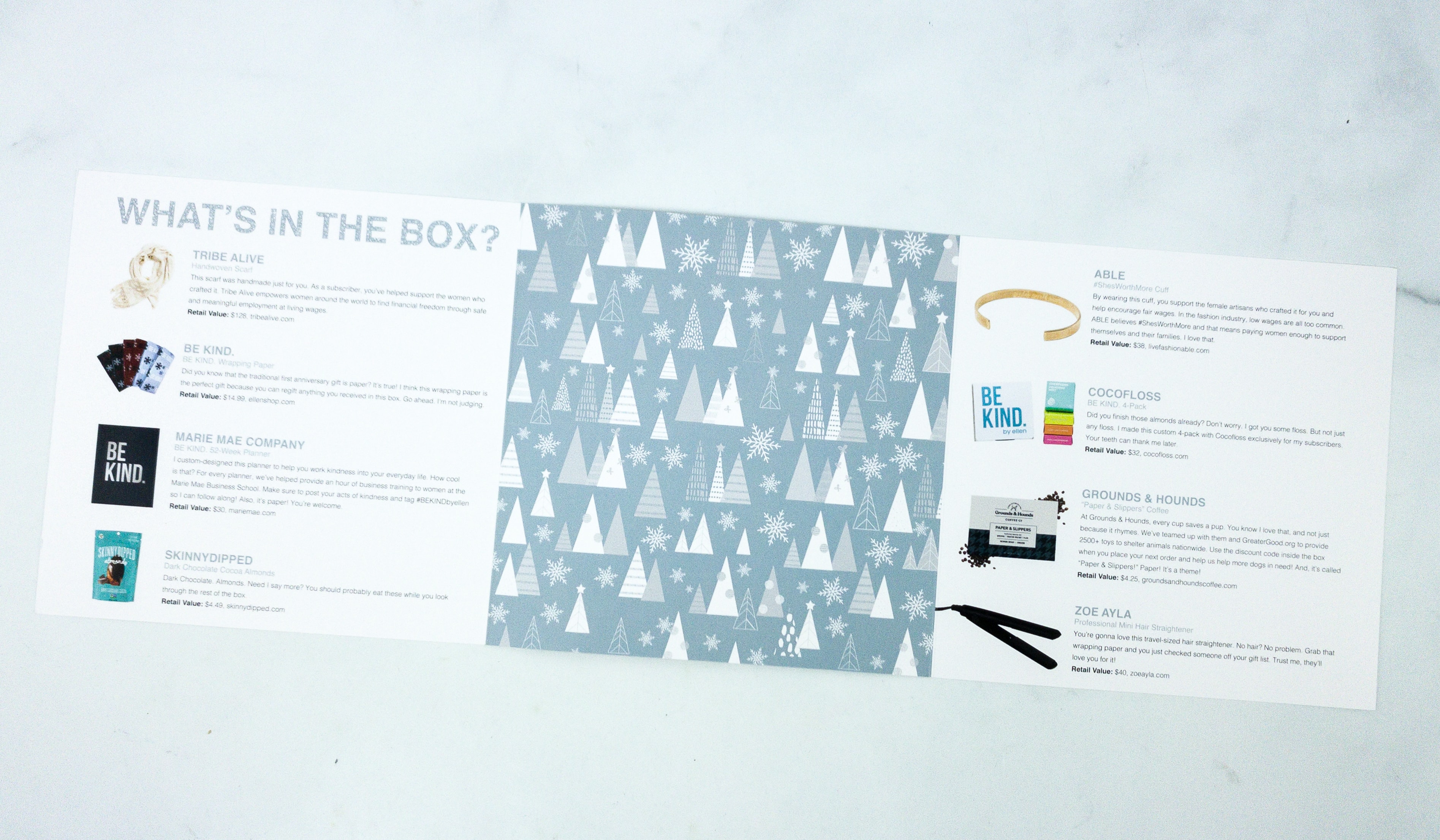 The booklet lists each item in the box, along with a brief description.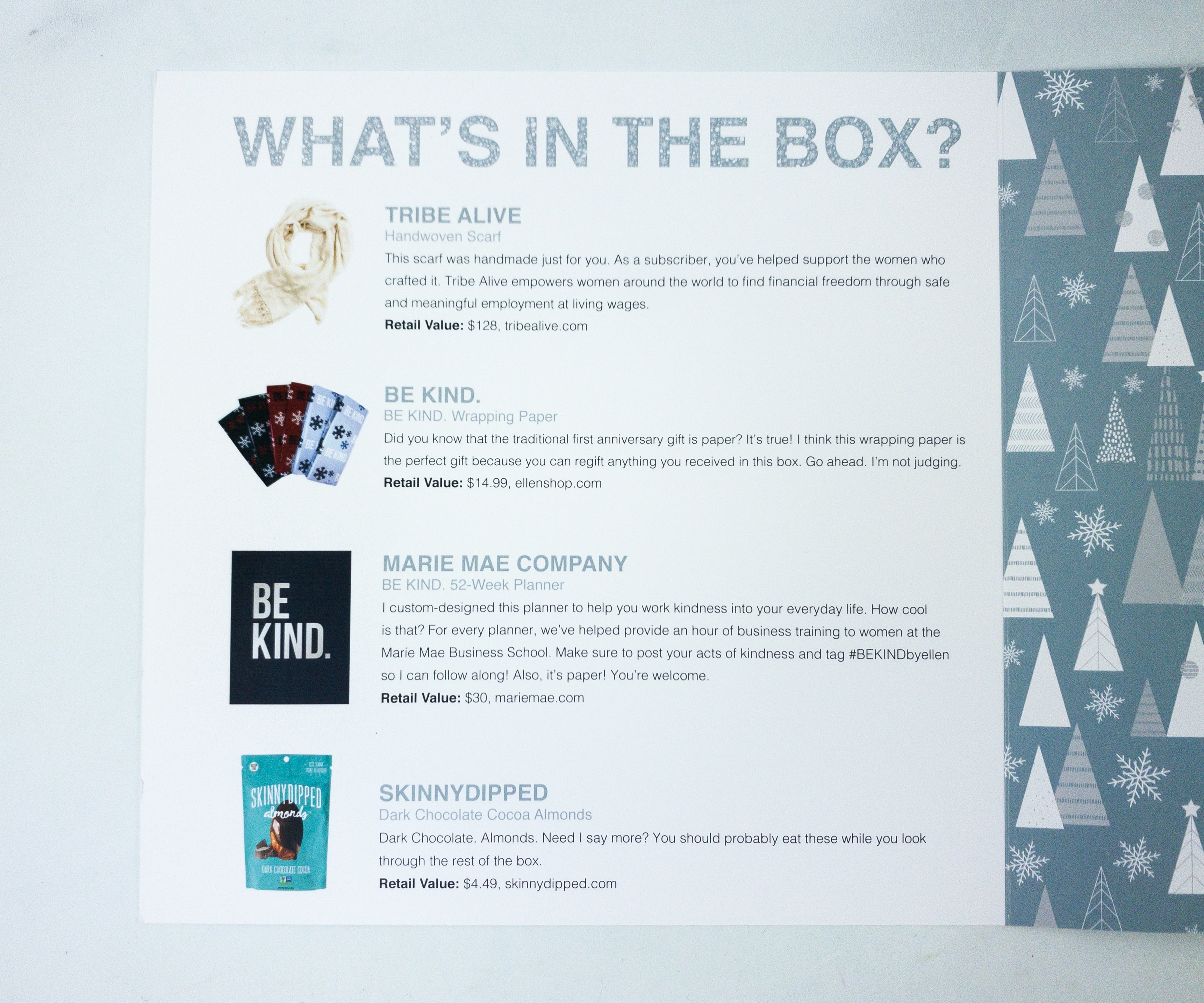 The list also has photos of each featured item in the box.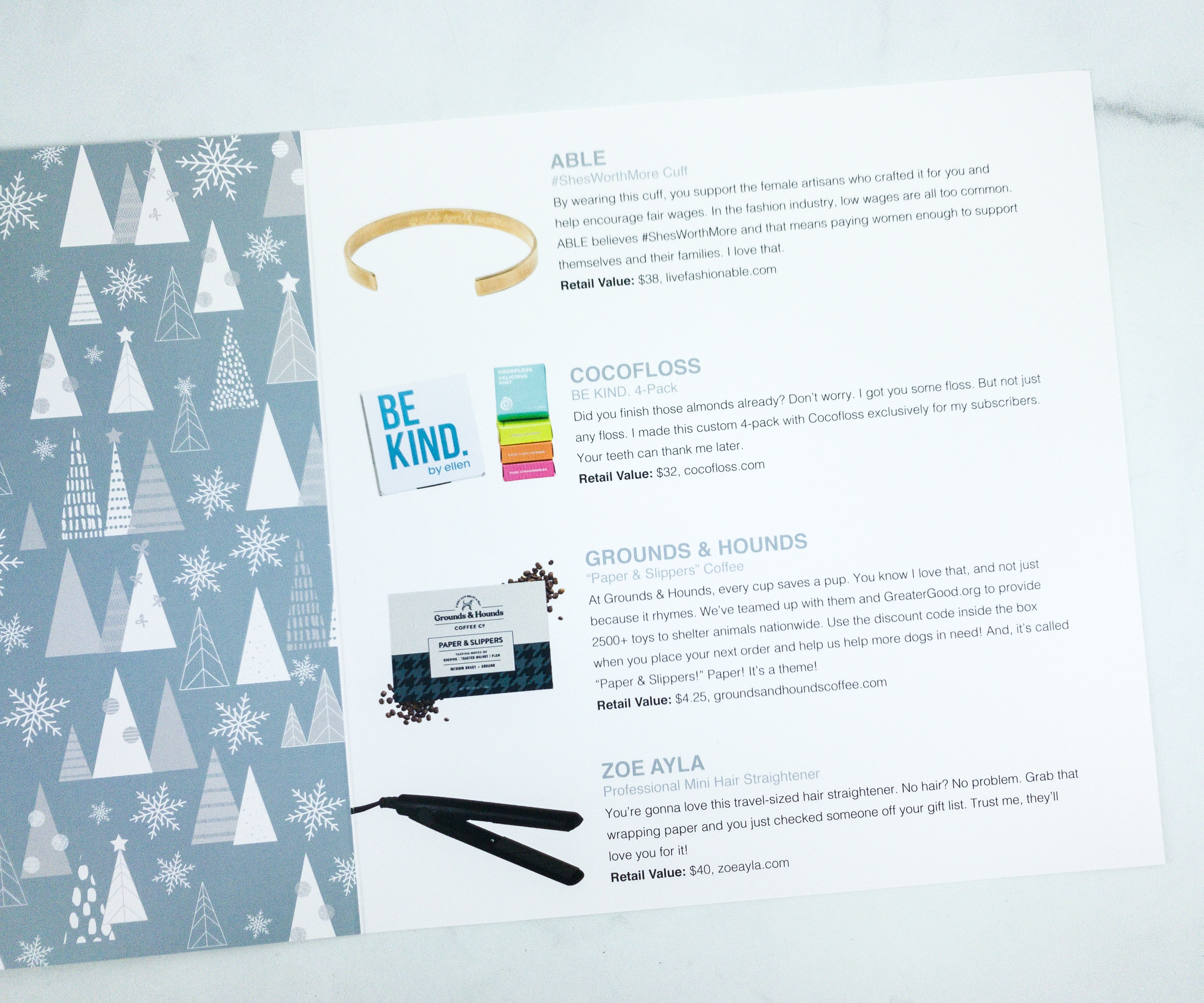 Below the item description, they also listed the retail value and the brand's website.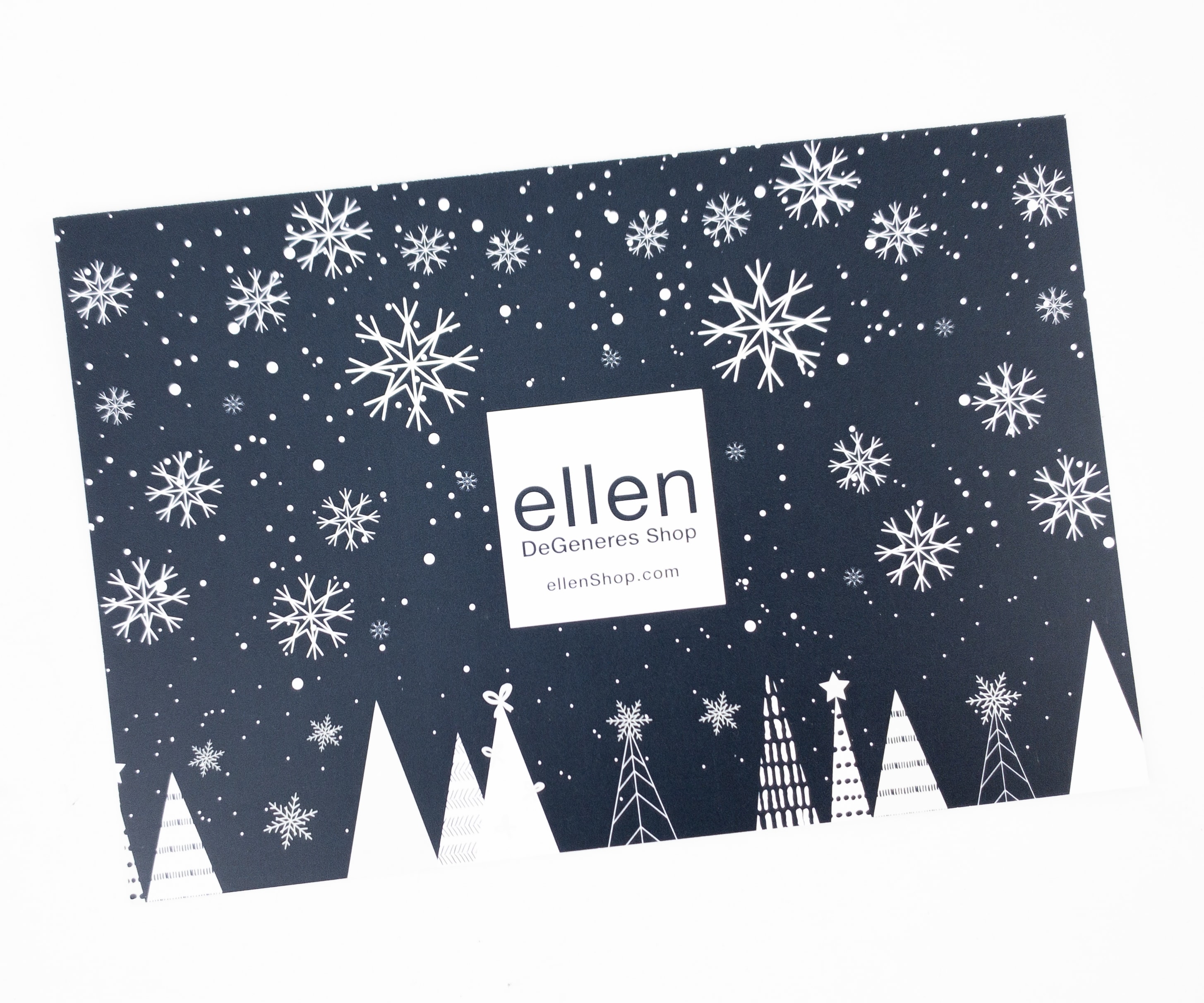 Here's a special holiday card from ellen DeGeneres Shop!
The card included a 30% off coupon code for your next The ellen Shop purchase.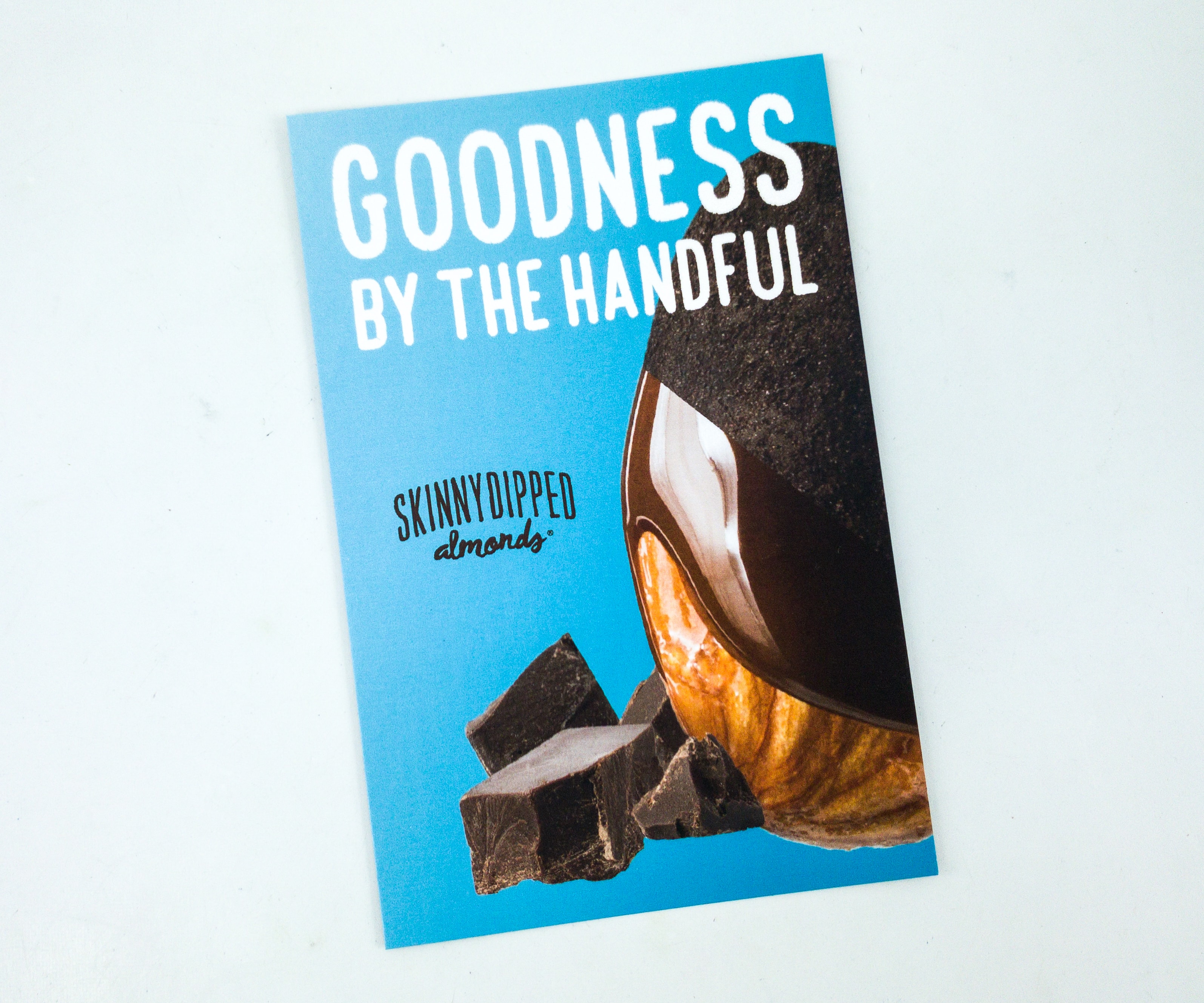 One of the items, Skinny Dipped Almonds, came with an info card.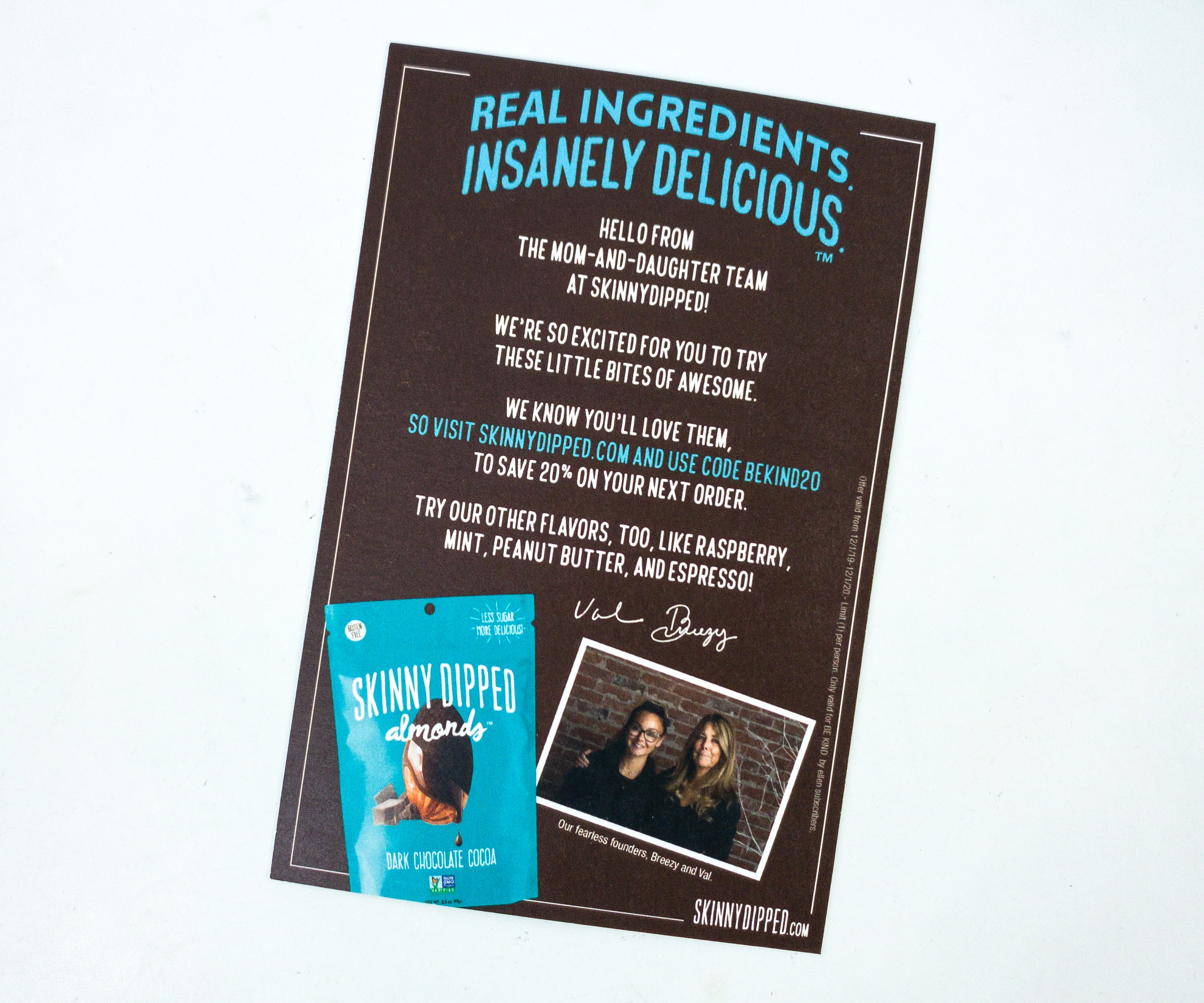 Flip to the other side for the exclusive offer! Using the provided code, you can get 20% off on your next order!
Everything in my Winter 2019 box!
Grounds & Hounds Paper & Slippers Coffee ($4.25) This is for the fans of medium roast blend coffee. According to the label, it has tasting notes of brownie, toasted walnut, and plum. I'm not into coffee at all, but my husband likes this one!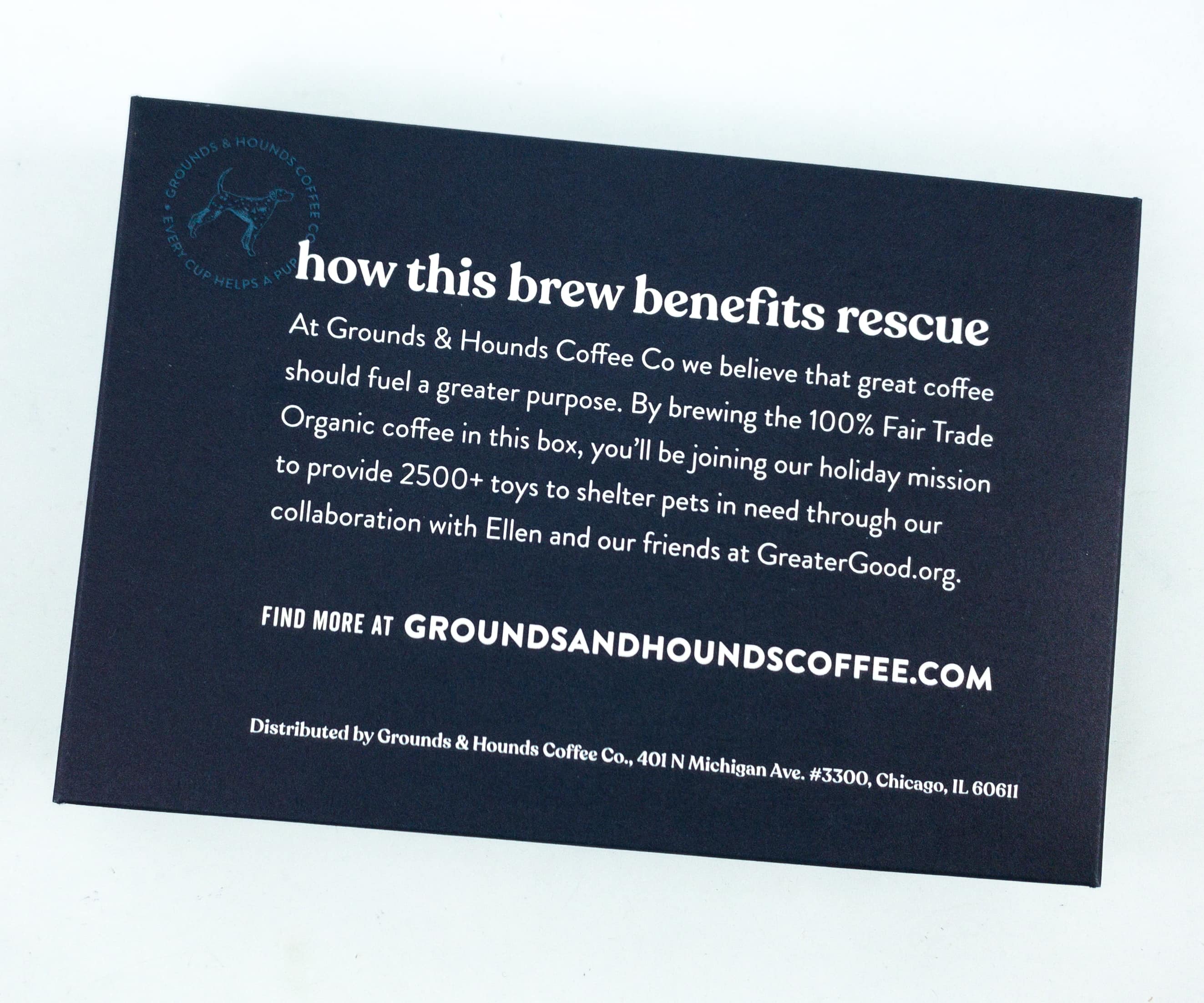 According to the info card, this brew benefits rescue pets!
At Grounds & Hounds Coffee Co., we believe that great coffee should fuel a greater purpose. By brewing the 100% Fair Trade Organic coffee in this box, you'll be joining our holiday mission to provide 2500+ toys to shelter pets in need through our collaboration with Ellen and our friends at GreaterGood.org.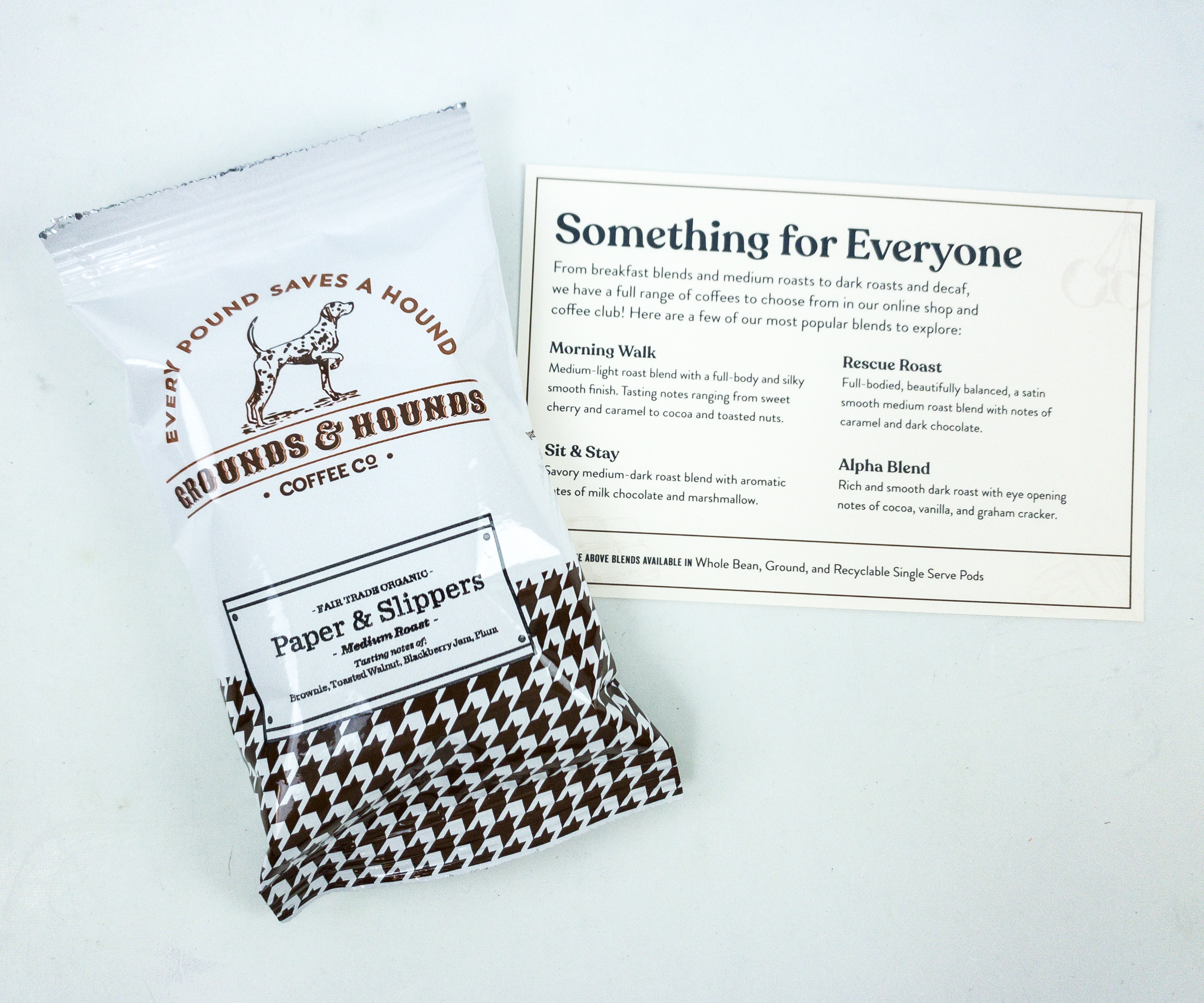 The coffee blend comes with an info card with a few of the most popular blends to try: Morning Walk, Sit & Stay, Rescue Roast and Alpha Blend. The names are very unique and create curiosity.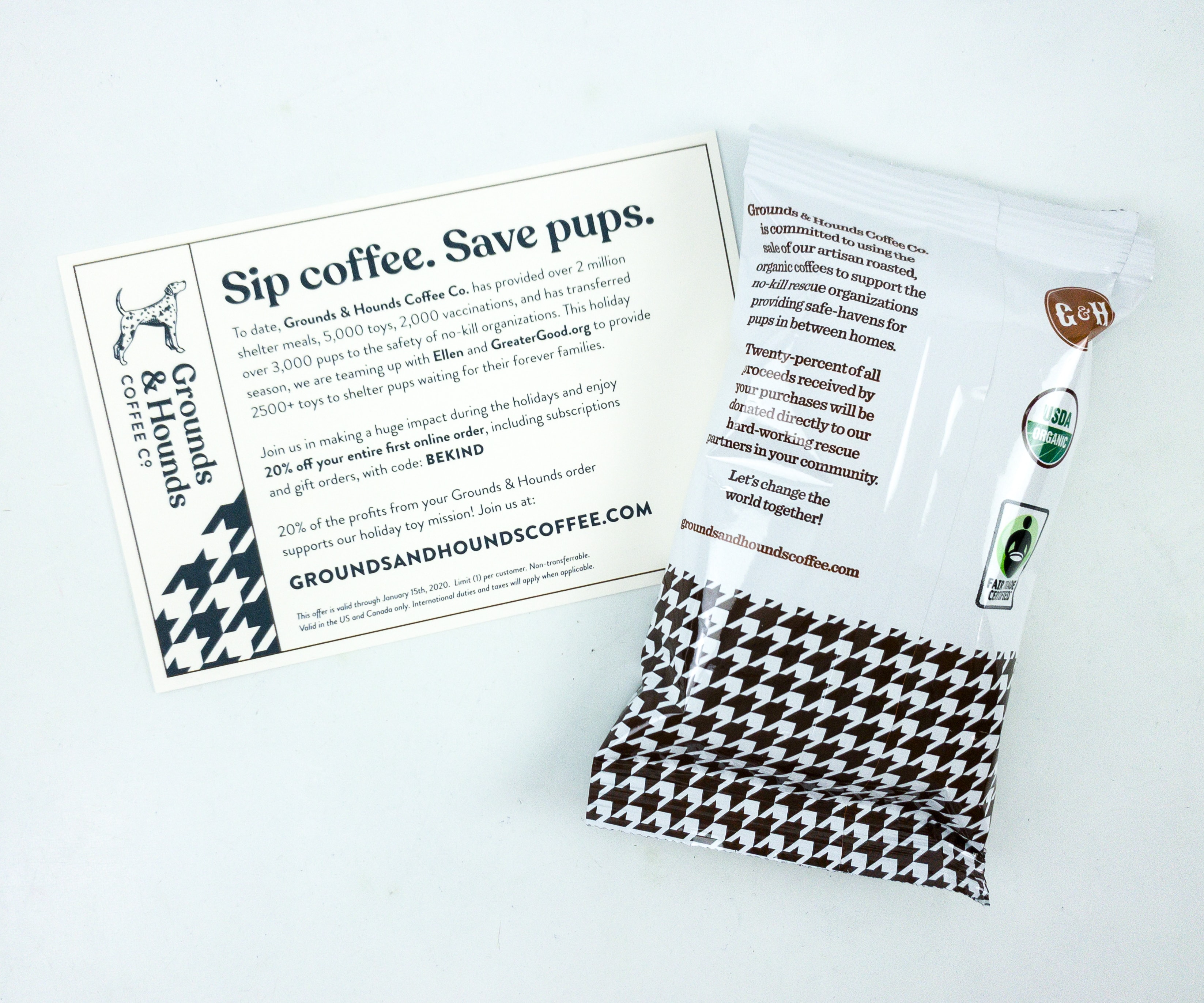 At the back of the info card as well as the back of the coffee packaging contains more info about the holiday pups toy mission cause that it supports. It has a meaningful motto:
Sip coffee. Save pups.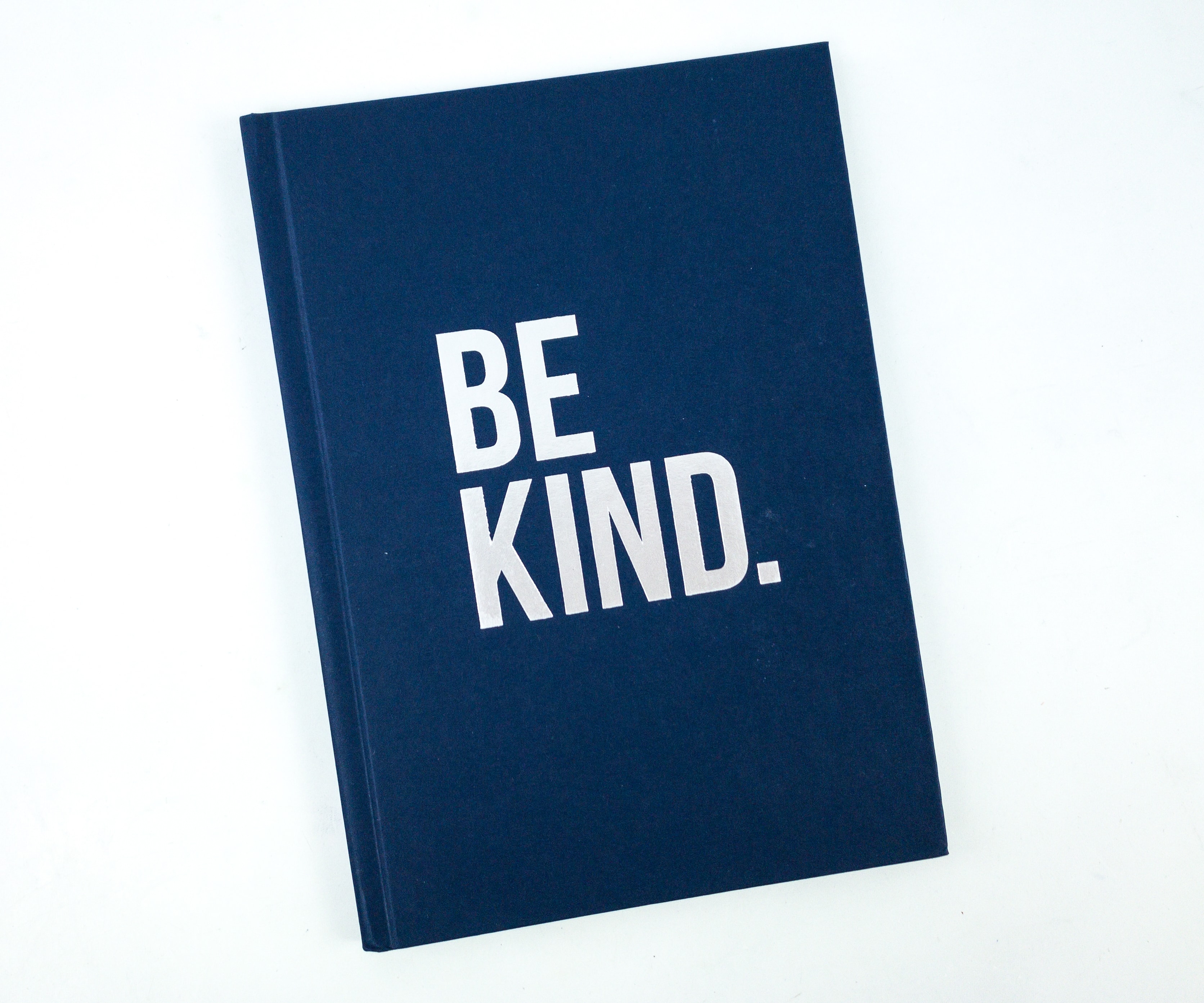 Marie Mae Company Be Kind 52-Week Planner ($30) It's a navy blue 52-week planner with a huge BE KIND print in its front cover! I like its simplicity!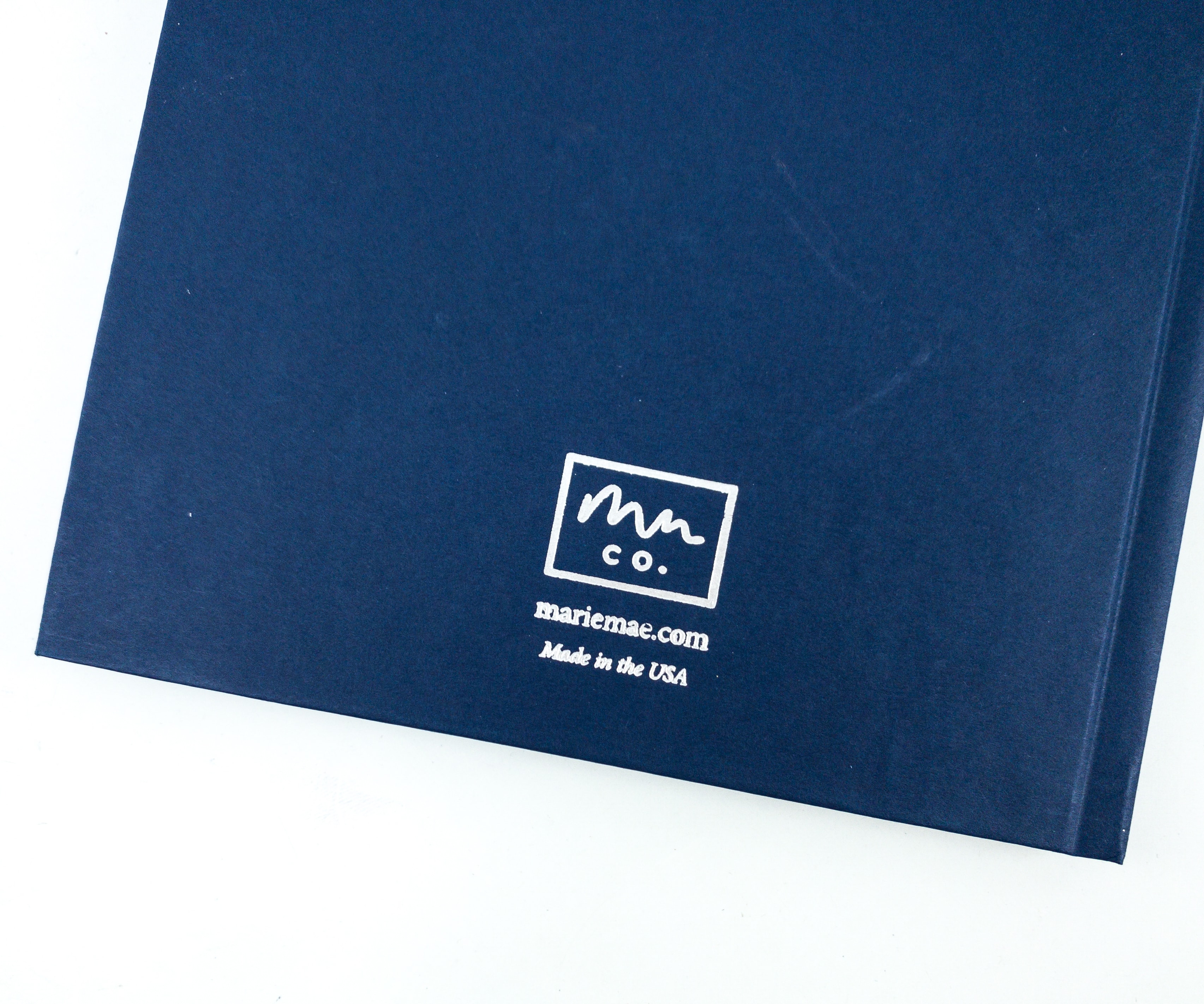 The back cover has the logo of Marie Mae Company, the planner company that Ellen has collaborated with.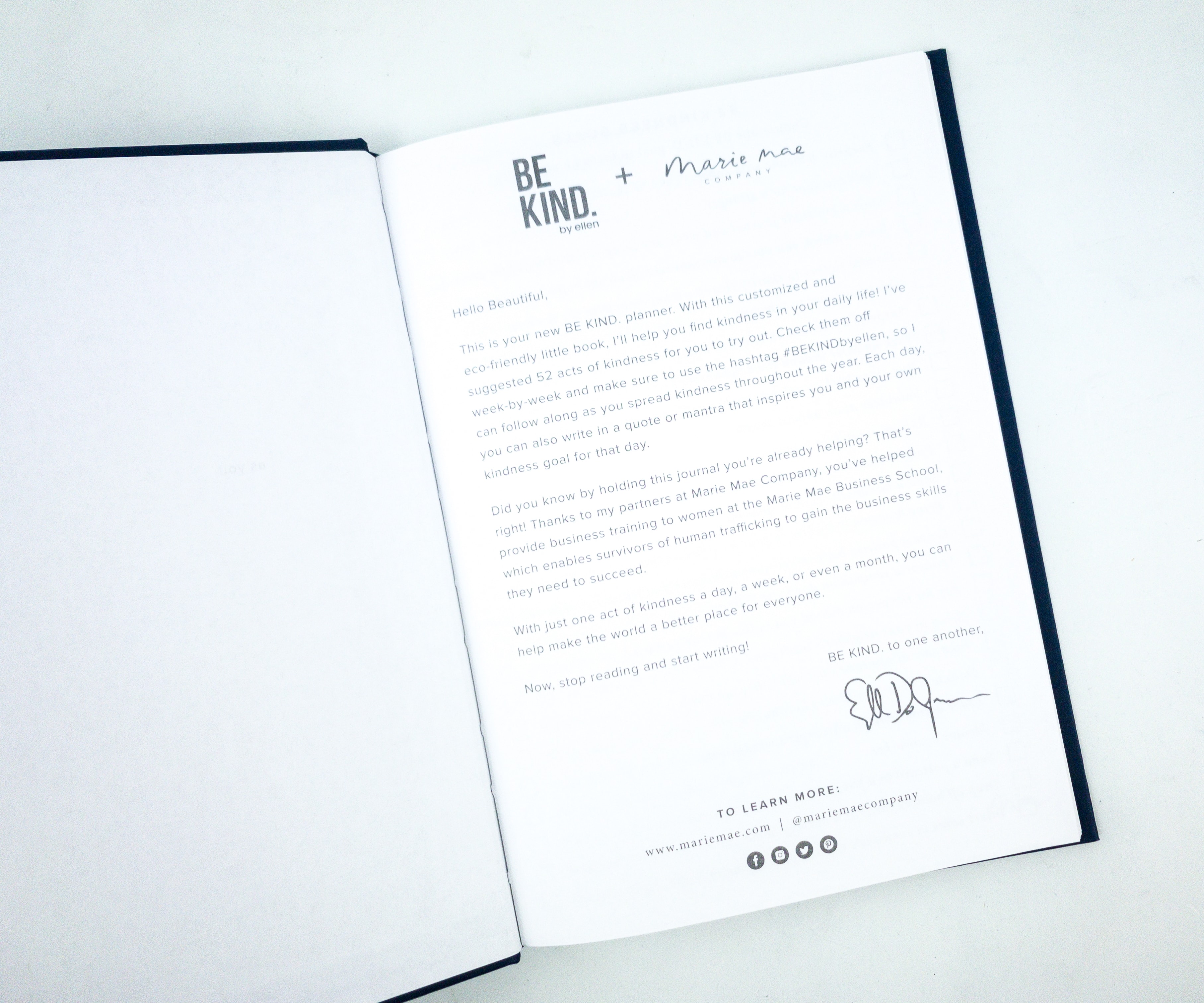 There is a special introduction on the first page of the planner from Ellen herself. The message is really touching. Even this planner is for a good cause! For every planner sold, an hour of business training will be provided to women at the Marie Mae Business School.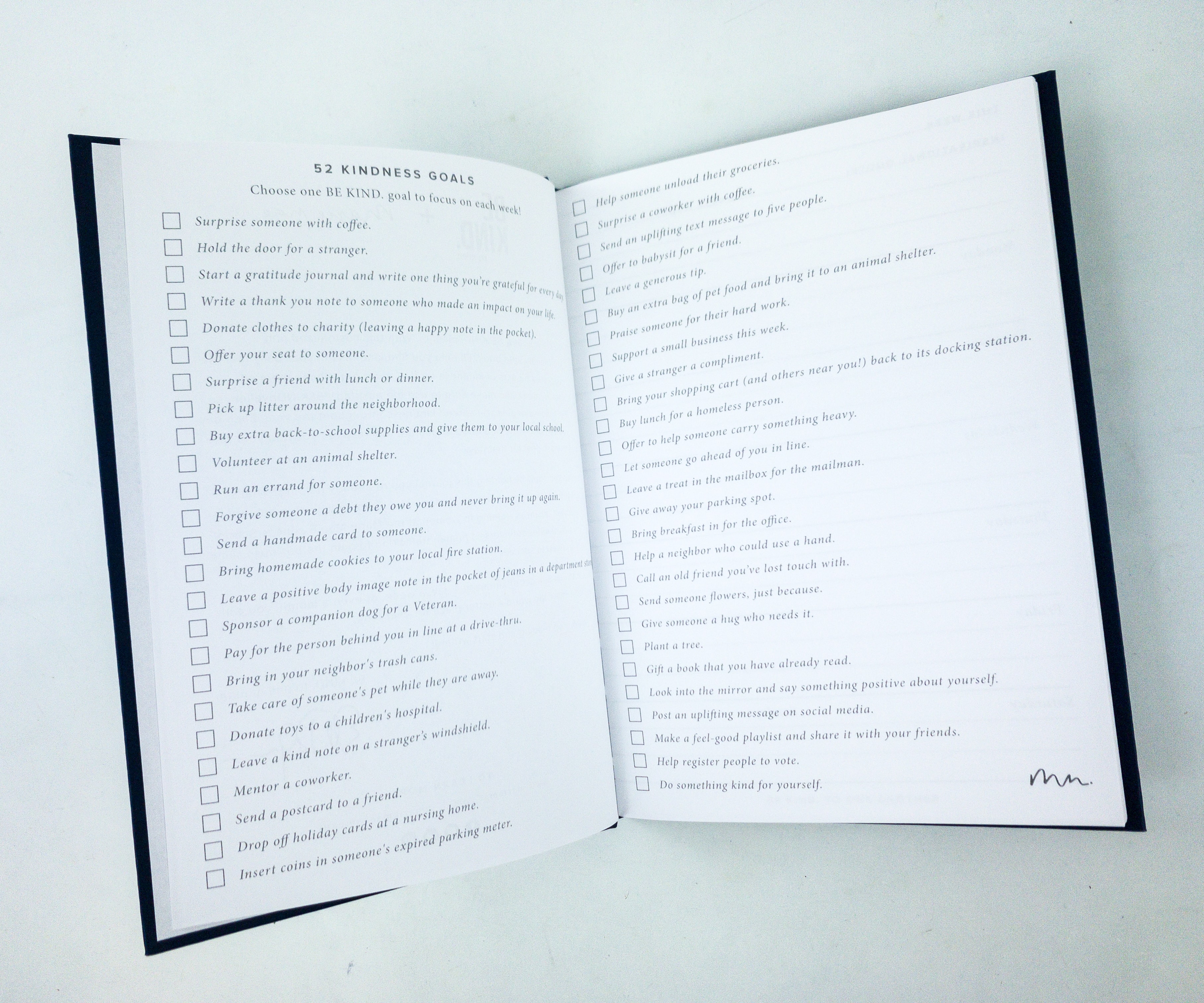 The planner is custom-designed with a 52-item checklist to tick off every week. This is a great way to help us work kindness in our everyday life. Even with just one act of kindness a day, it still helps make the world a better place to live in!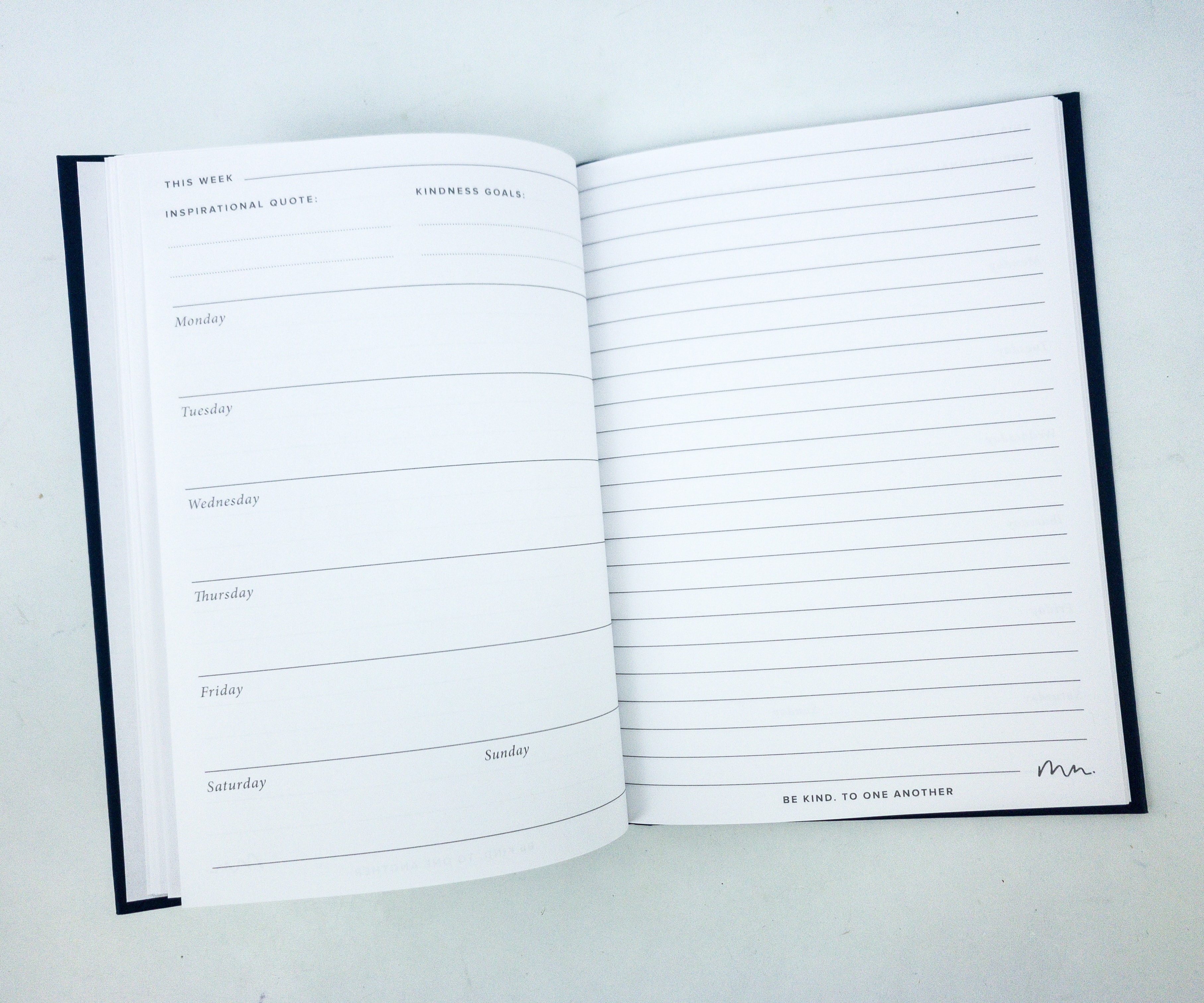 Here's how the weekly spread looks! The left page features a space for an inspirational quote, kindness quote, and daily logs. The right page is lined and has more space for your thoughts. I Even with just one act of kindness a day, it still helps make the world a better place to live in!
Cocofloss Be Kind 4-Pack ($32) Since the box included a yummy almond treat, it's almost mandatory to include this 4-pack set of floss.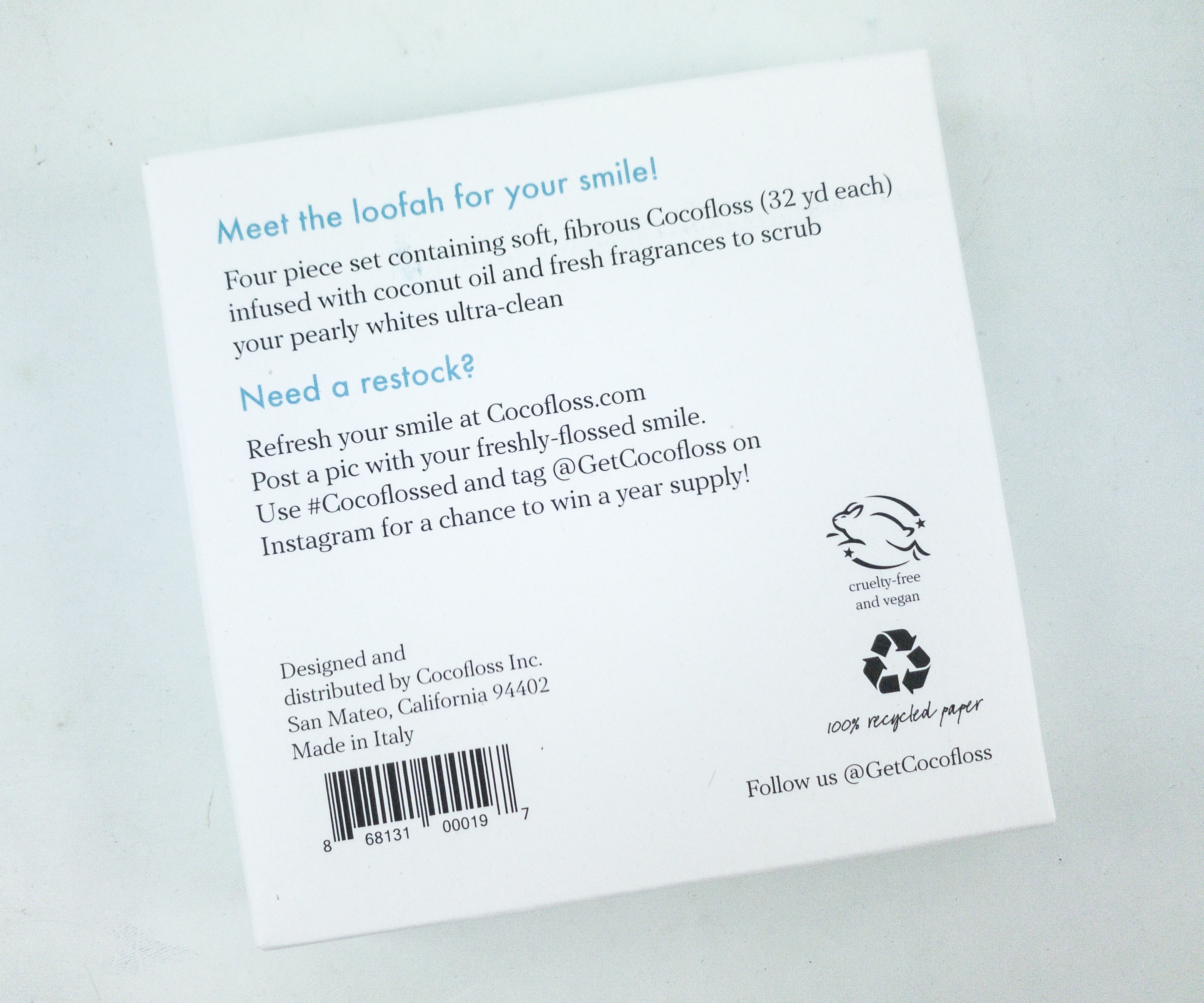 It's a custom-packed fibrous Cocofloss exclusively made for the subscribers. The floss is also infused with coconut oil along with fresh fragrances.
They made things interesting by adding a 21-day flossing challenge on the inner flap of the box!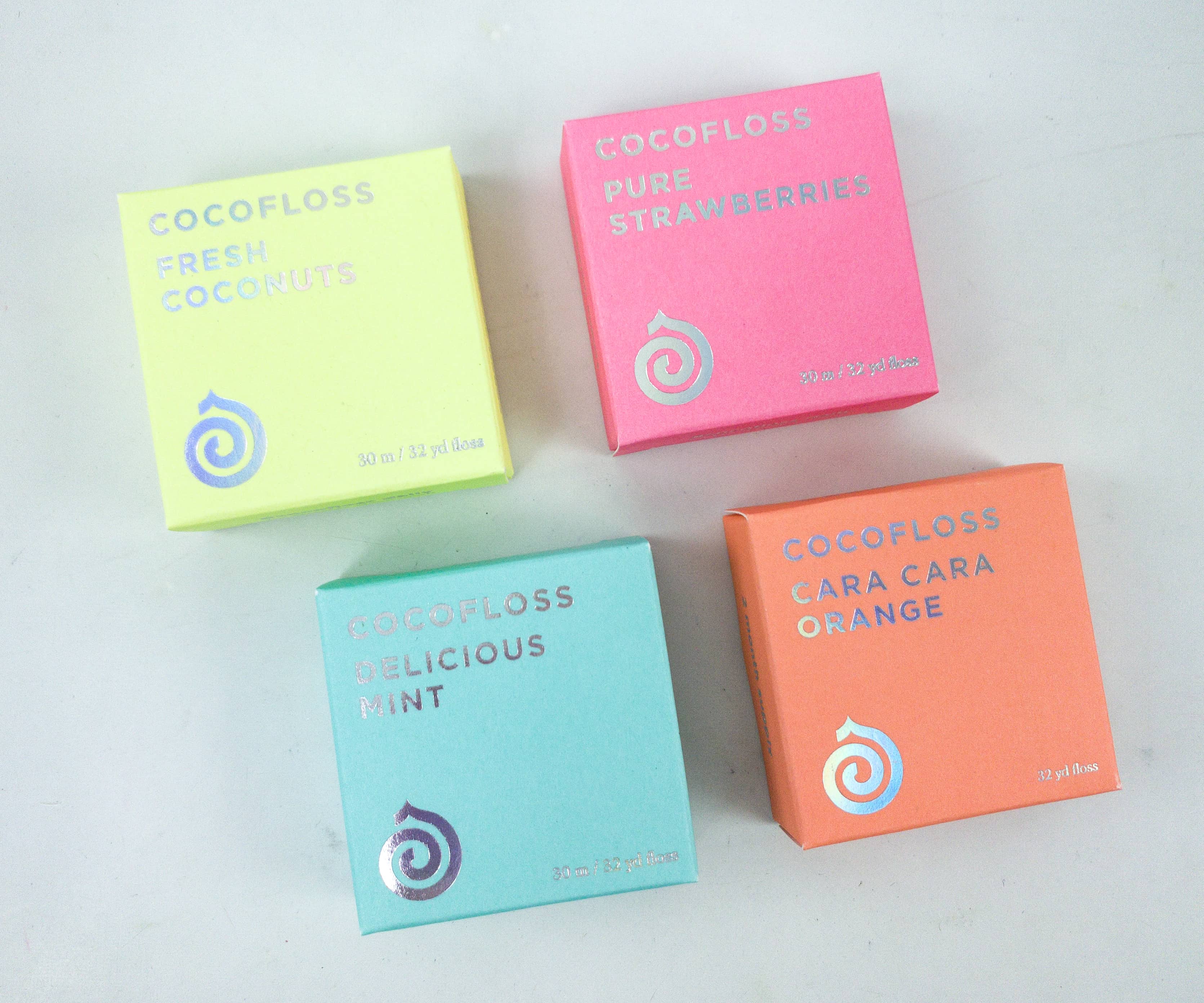 The box includes four 32-yard flosses in different flavors: Fresh Coconuts, Pure Strawberries, Delicious Mint, and Cara Cara Orange. My favorite fragrance is the Delicious Mint!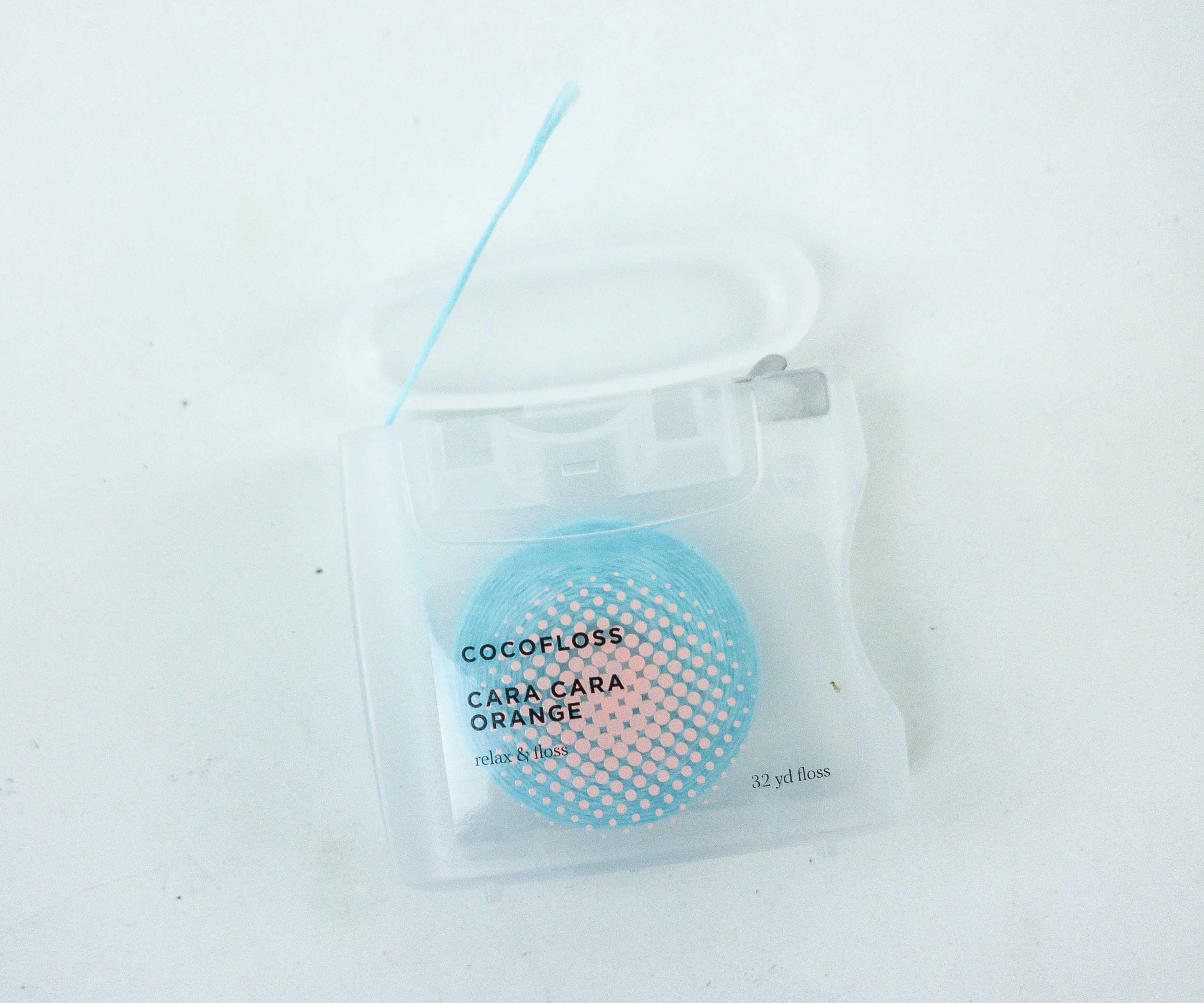 Inside the box, the floss is packed in a special, hygienic plastic container. These dental flosses make it easy for me to clean my teeth. They're also soft, textured, and soothing!
Skinny Dipped Almonds Dark Chocolate Cocoa ($4.99) These whole almond bites are skinny dipped in a thin layer of artisan dark chocolate and finished with a hint of cocoa. It comes in a resealable bag that is the perfect size for sharing!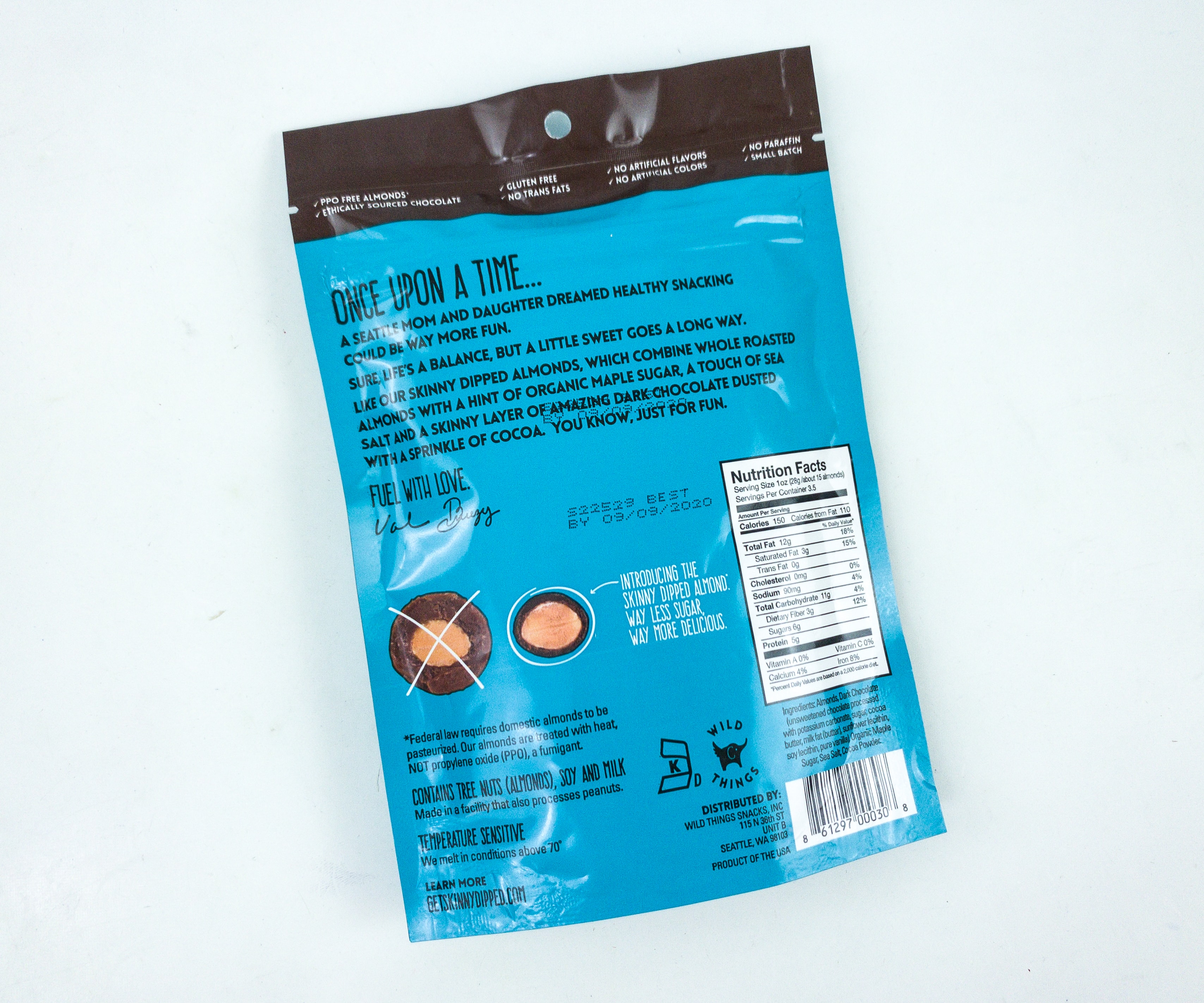 It has tons of protein, lots of fiber with real organic finishes. What's good about Skinnydipped almonds is that they are free from gluten, trans-fat, artificial flavors or colors, and paraffin. I love the perfect blend of salt and chocolate!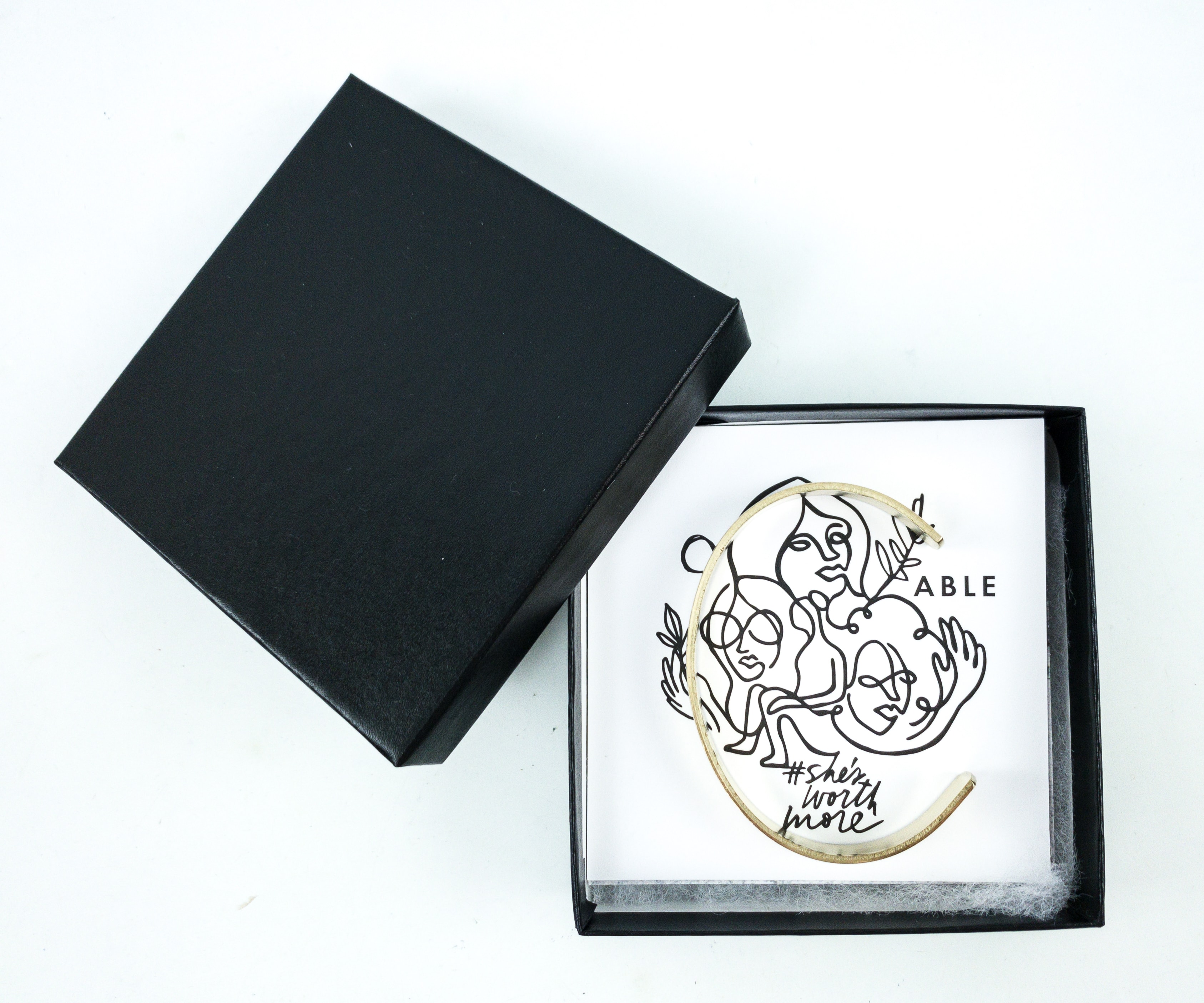 Able #ShesWorthMore Cuff ($38) It's a classic brass-plated cuff, beautifully packaged inside an elegant black box. It has two info cards with a special handmade design.
There were two cards inside the box and they both look lovely!
The info cards contain the brass cleaning instructions as well as the mission that the brand supports.
It's a golden cuff that looks classic and elegant. It measures 1/4″ wide and 5 3/4″ long. By wearing this cuff, you support the female artisans who crafted the special bracelet!

This classic cuff is engraved with the reminder that you are worth more. It can be you or someone you love who's needing the reminder, and it's also a way to keep their mission in mind – to help women exiting the commercial sex industry. It's the perfect way to carry that message with you.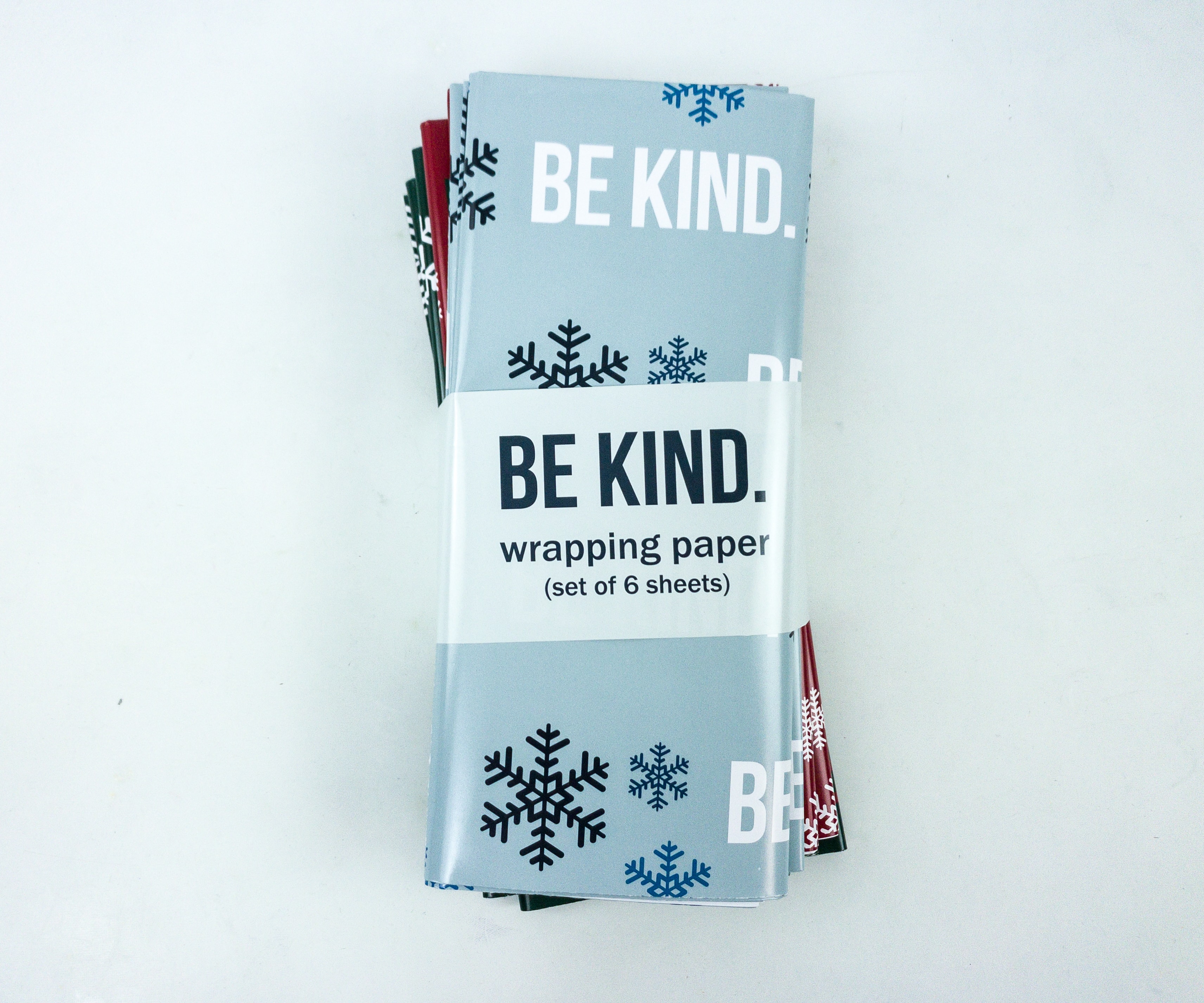 Be Kind Wrapping Paper ($14.99) It's nice to have these special gift wrapping papers with the Be Kind branding! It makes gift-giving more meaningful!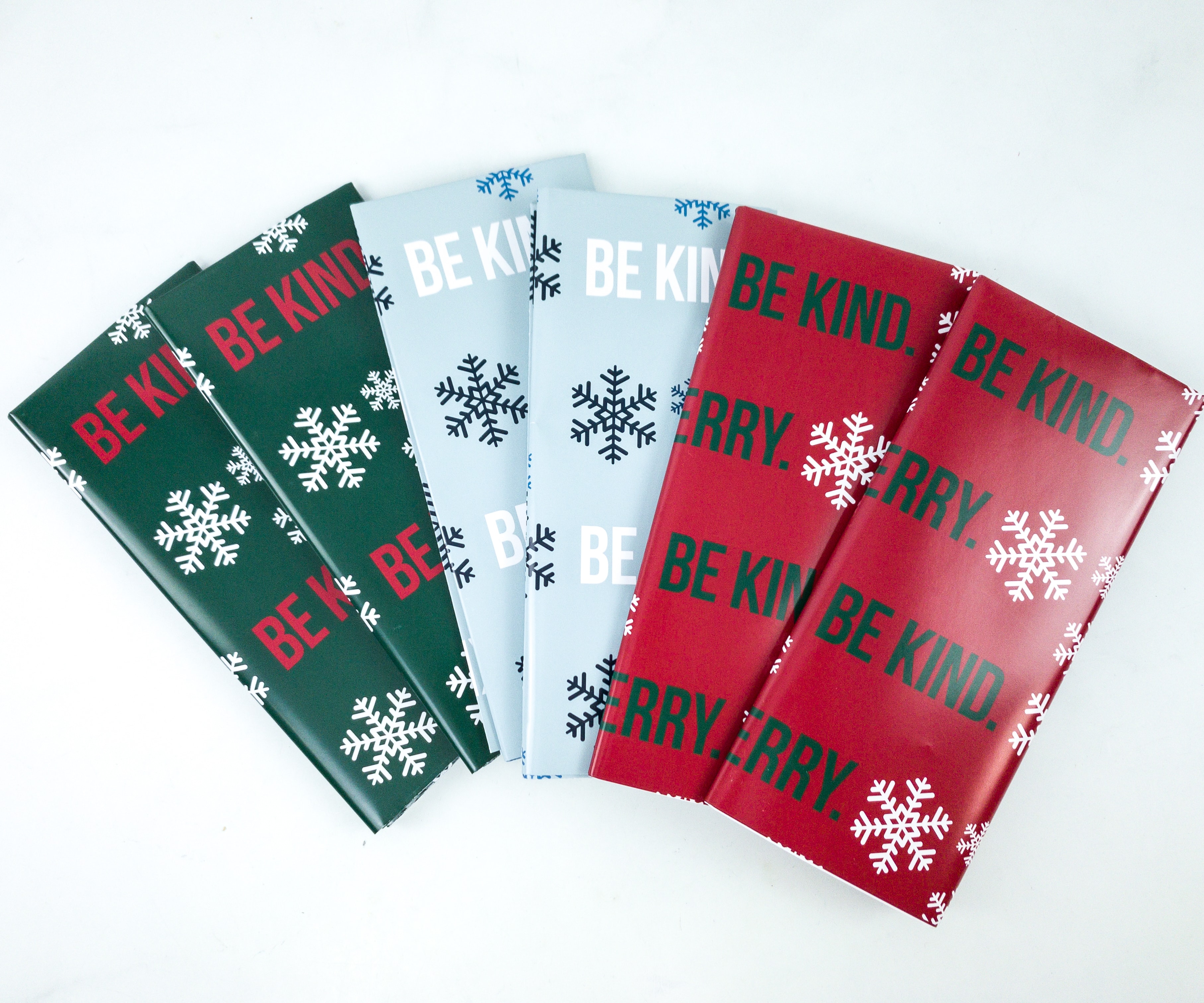 There are 6 sheets in the packaging: 2 green, 2 red, and 2 white.

Aside from "Be kind," these wrapping papers also tell us to "Be merry." The snowflakes that surround them are just adorable!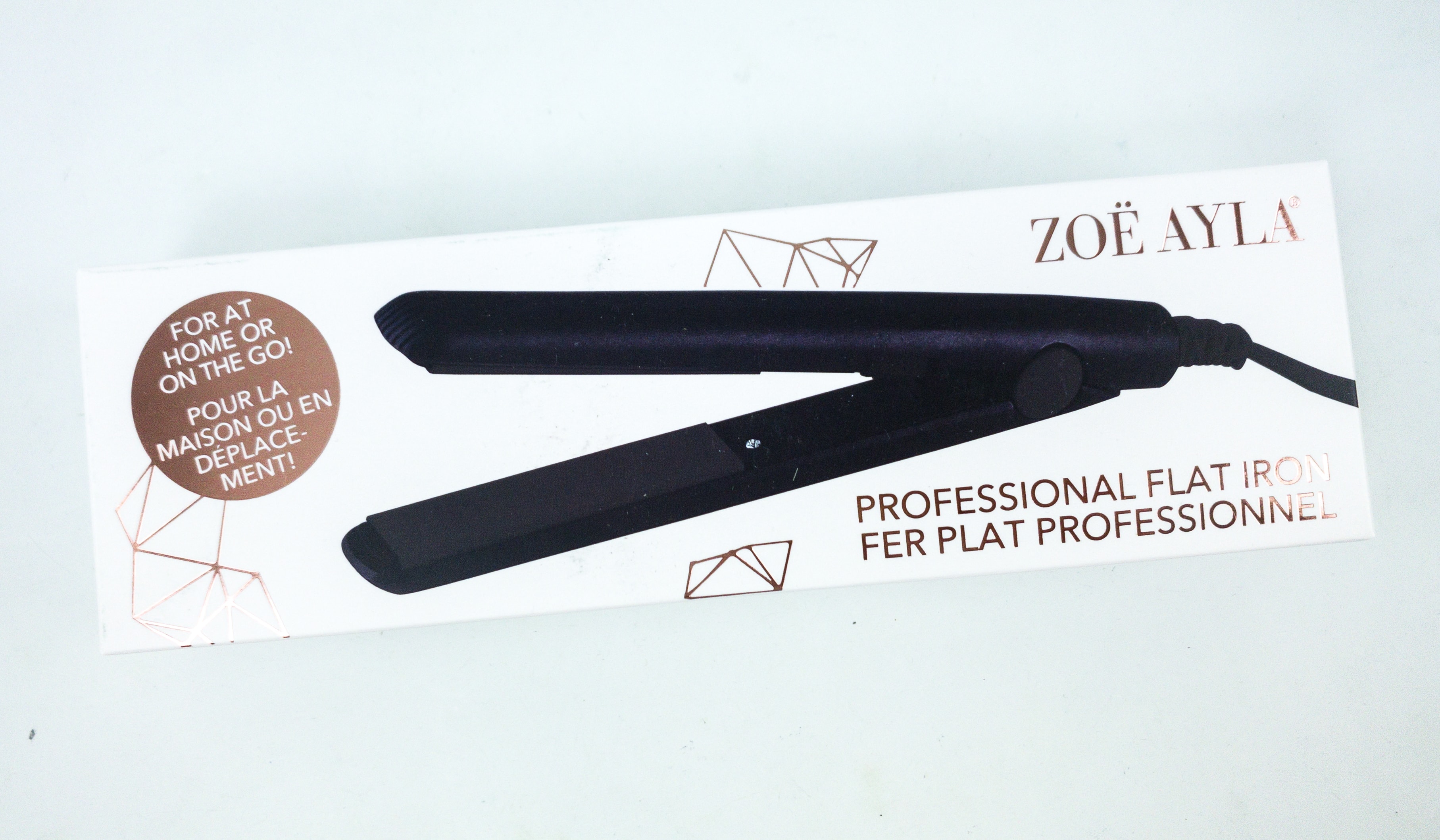 Zoe Ayla Professional Mini Hair Straightener ($40) It's nice to have a travel-sized hair straightener that I can use at home and bring wherever I go!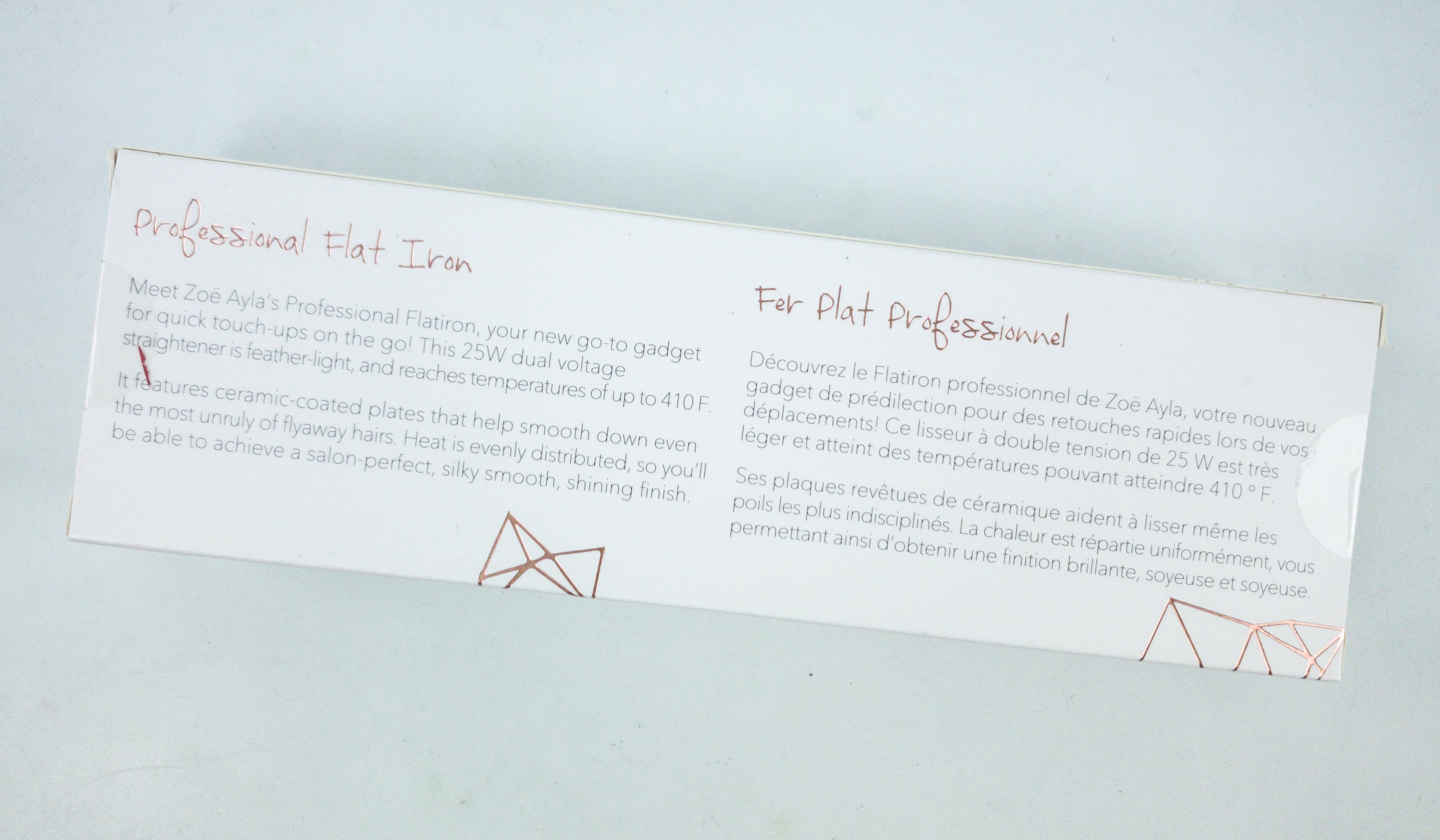 It's a 25W dual voltage straightener, which reaches temperatures of up to 410F.
It features ceramic-coated plates that help smooth down even the most unruly of flyaway hairs. It only takes 30 seconds for the plates to warm-up so it's perfect if you're in a hurry.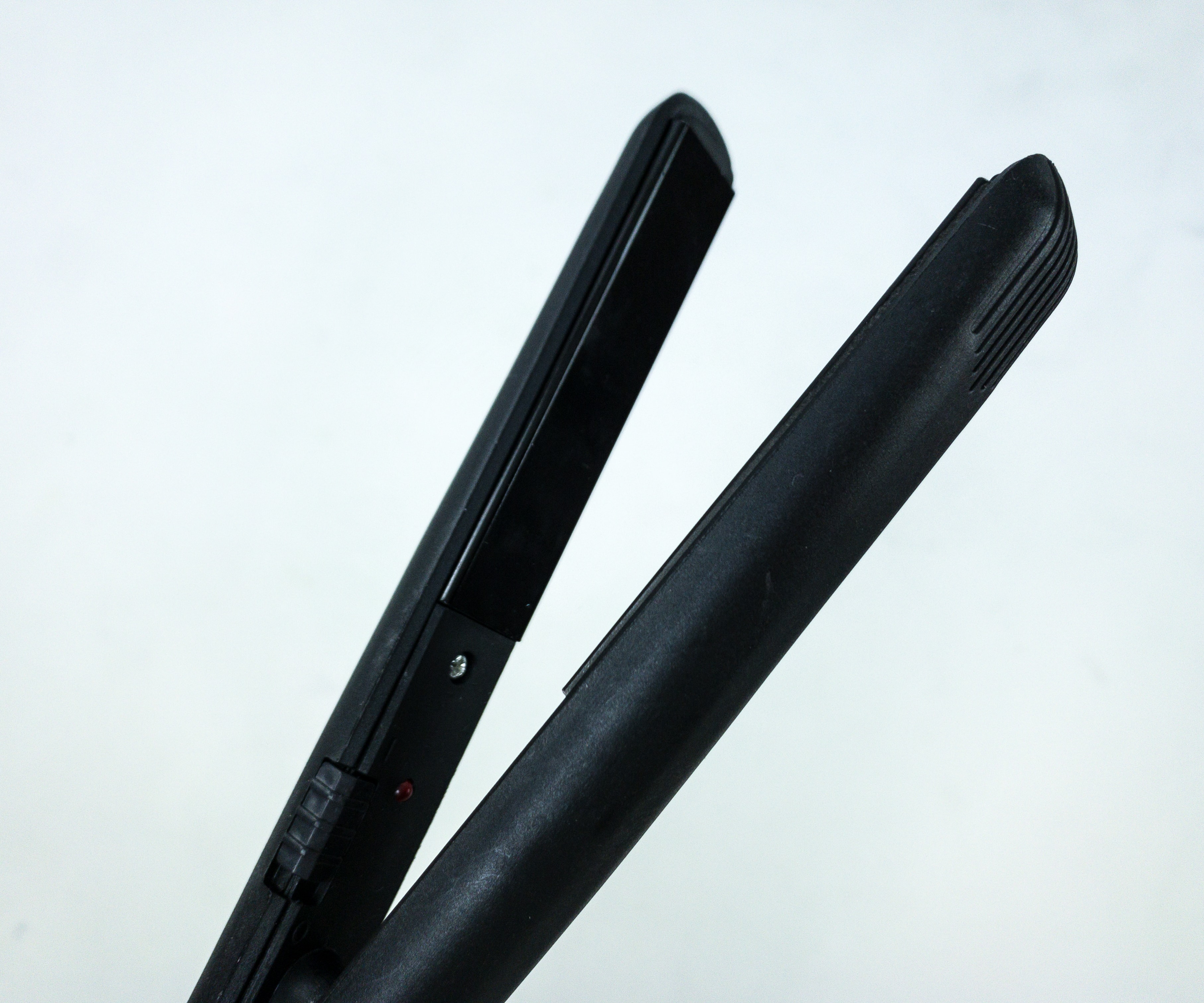 Heat is evenly distributed, so you'll be able to achieve a salon-perfect, silky smooth, shiny finish whether straight or curled.
Tribe Alive Handwoven Scarf ($128) This handmade scarf features a backstrap loom design. Ellen has collaborated with Tribe in order to custom create a small-batch scale of the scarf. This ensures attention to detail and the quality of the highest standard will be met.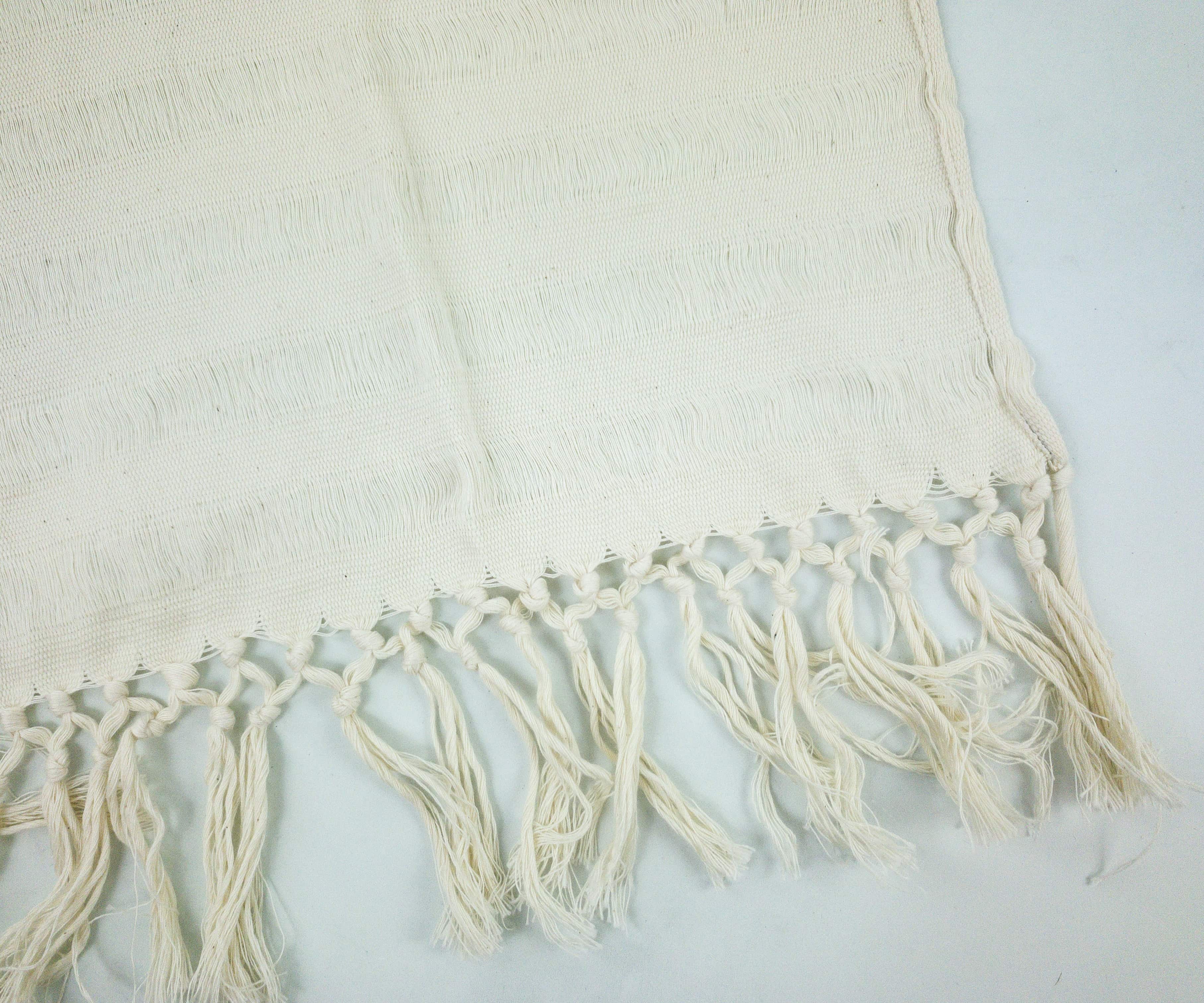 It's a lightweight and luxurious accessory to be worn year-round with any of your favorite outfits. I like its fringed hem that added a rustic touch to the overall look. It's admirable how Tribe Alive empowers women around the world to find financial freedom through safe and meaningful employment at living wages and Ellen happily supports this cause!
Ellen DeGeneres is well-known for helping people and she personally curated this box with kindness as the overall theme. She chooses to collaborate with companies that have an important mission and that's what I really appreciate about this subscription box. Being a subscriber is like a simple step towards helping the world to become a better place to live in. This quarter's curation is a compilation of simple items that are perfect to be given as gifts. For this box, they focused on causes like fair wages, giving women employment opportunities, and helping rescue dogs. It's amazing to know that there are many companies now that support these causes. Regardless if you're a fan of Ellen or not, the items they include are fun and festive! I hope she comes up with a lot more well-curated boxes! That being said, the box isn't as high value as you might hope compared to similar boxes, and they have serious customer service issues. We've had problems with the last 3 boxes and have not received one response to our inquiries. Although they did finally correct the double-charge issue, the lack of communication about the problem and failure to respond to inquiries is really not OK!
What do you think of BE KIND by Ellen?