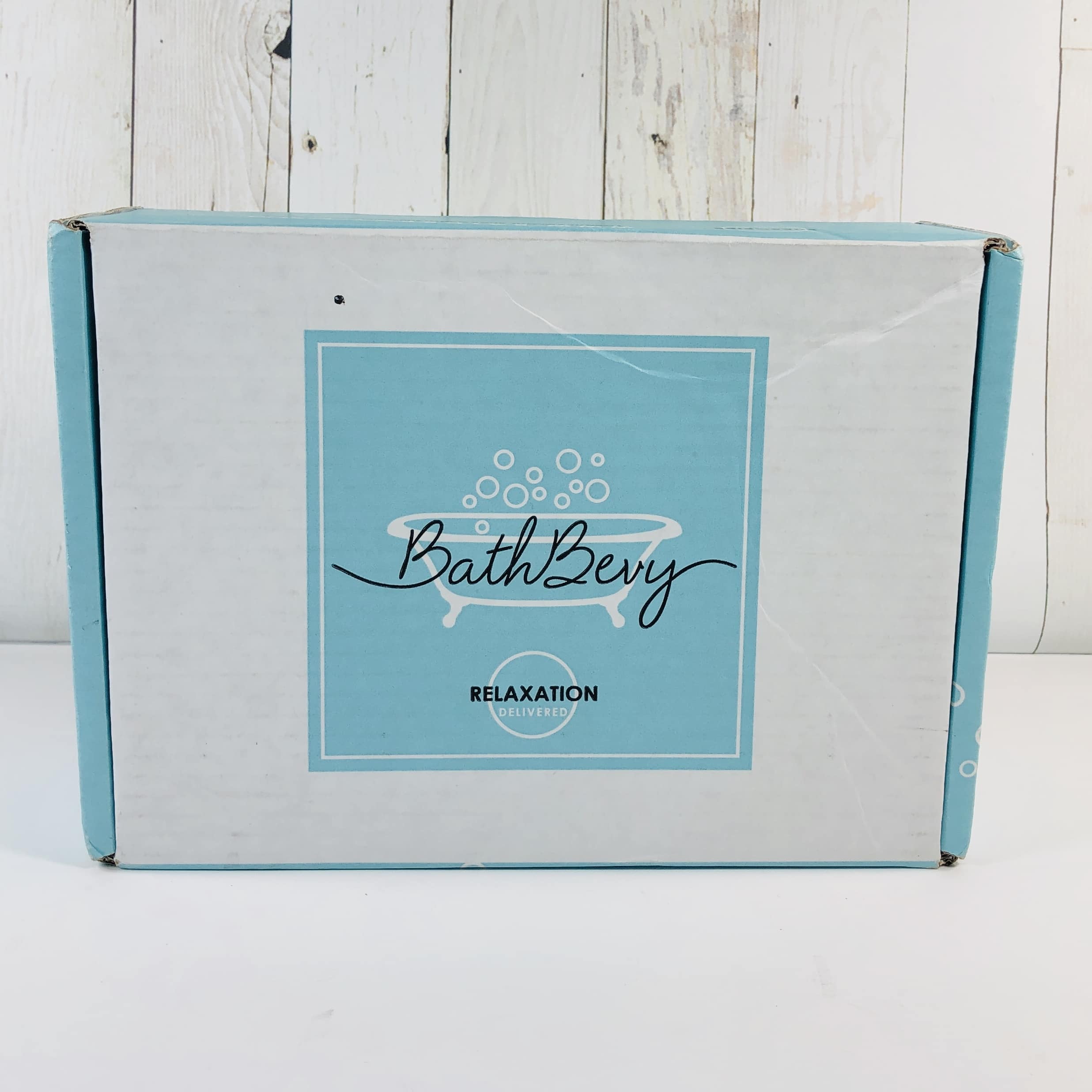 Bath Bevy is a monthly subscription box for those who love their tub time. You'll receive a box full of bath products like bath bombs, bubble bars, bath salts, body scrubs, handmade soaps, and more, 6-10 items per box! Too many bath bombs? Opt for a quarterly box instead or save some cash with a multi-month subscription.
Bath Bevy is a box full of carefully curated bath products delivered to your door every month. We will provide everything you need to elevate your bathing experience. Just add water.

Each month we carefully select a combination of bath goodies that could be bath salts, soaks, bombs, bubble bars, bubble bath, body scrubs or anything else you can enjoy at bath time. We feature different brands every month and everything in the box was tested by our Founder first!
DEAL: Receive 10% off your first subscription and renewals for the Bath Bevy Subscription Box. Use coupon code HELLO10.
This month's items were wrapped in seasonal tissue paper and sealed with a Bath Bevy sticker.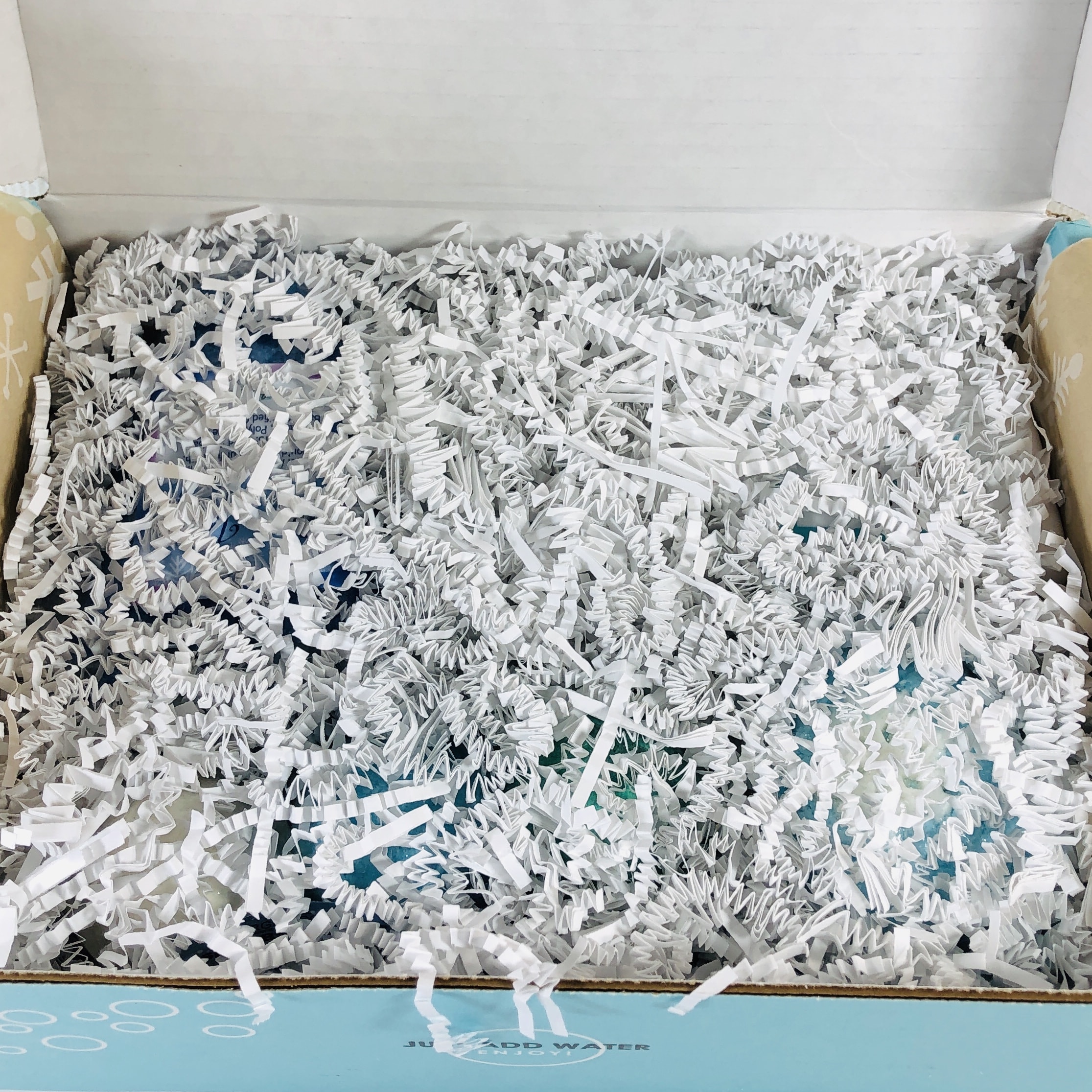 Everything was tucked into shredded paper squiggles.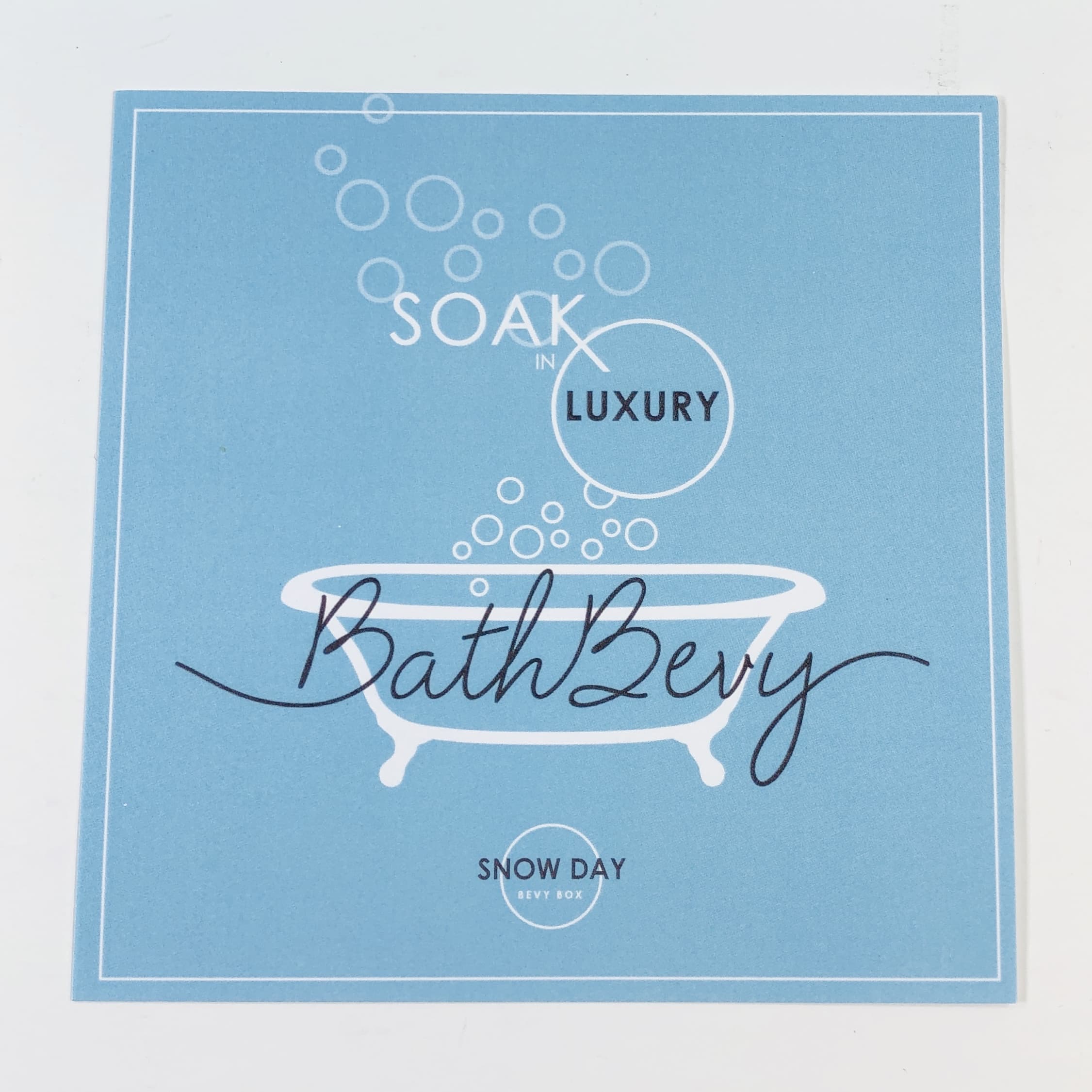 I found a card that introduced the theme. The January theme is SNOW DAY.
The back of the card listed all of the products in the box. I noticed that there was something new – it says there is a "Behind the Box" blog available to read on their website!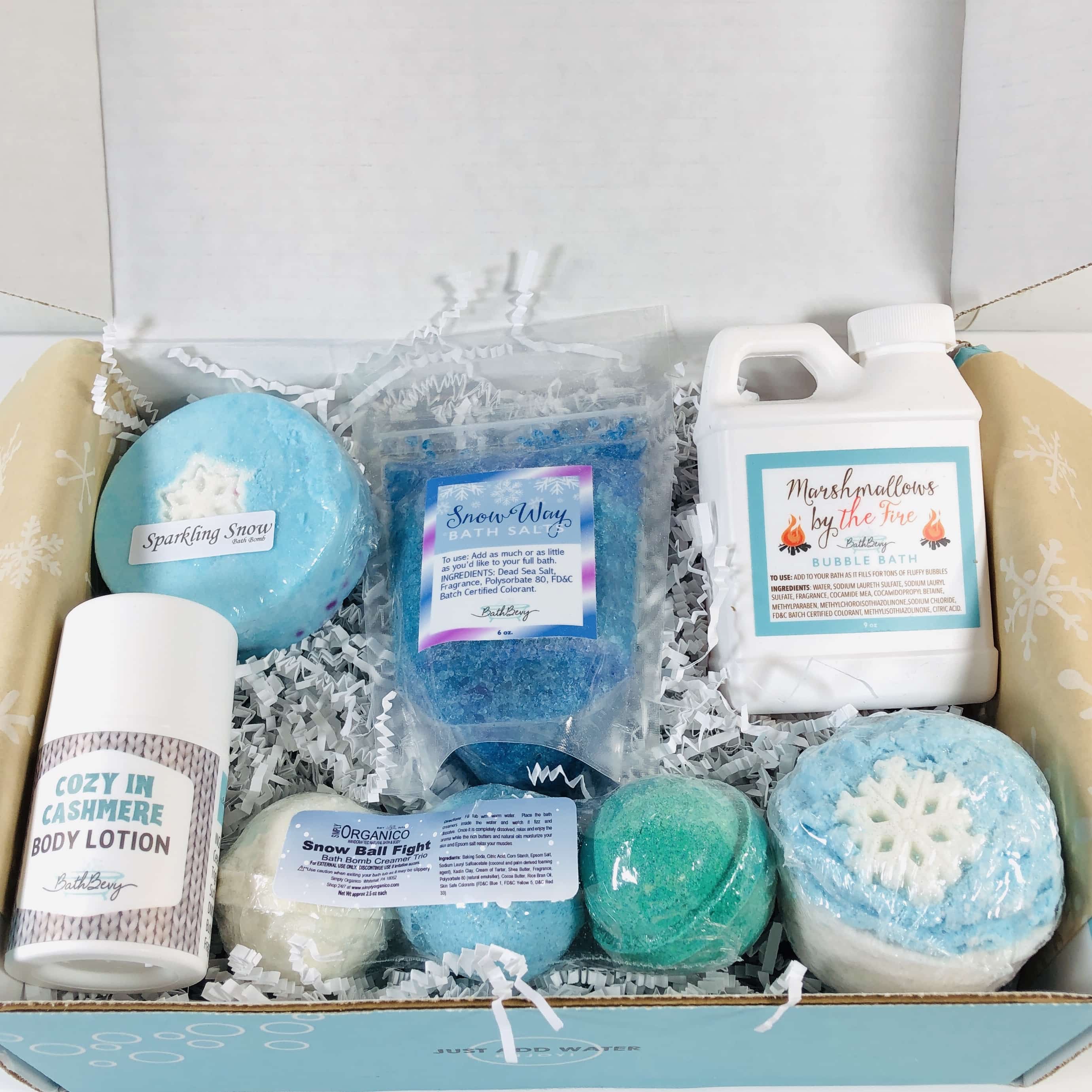 Look at all of those pretty blues!
Everything in my SNOW DAY Bath Bevy Box!
Marshmallows by the Fire Bubble Bath by Bath Bevy smells sweet and warm, toasty and cozy. Use a little or fill that tub, your choice!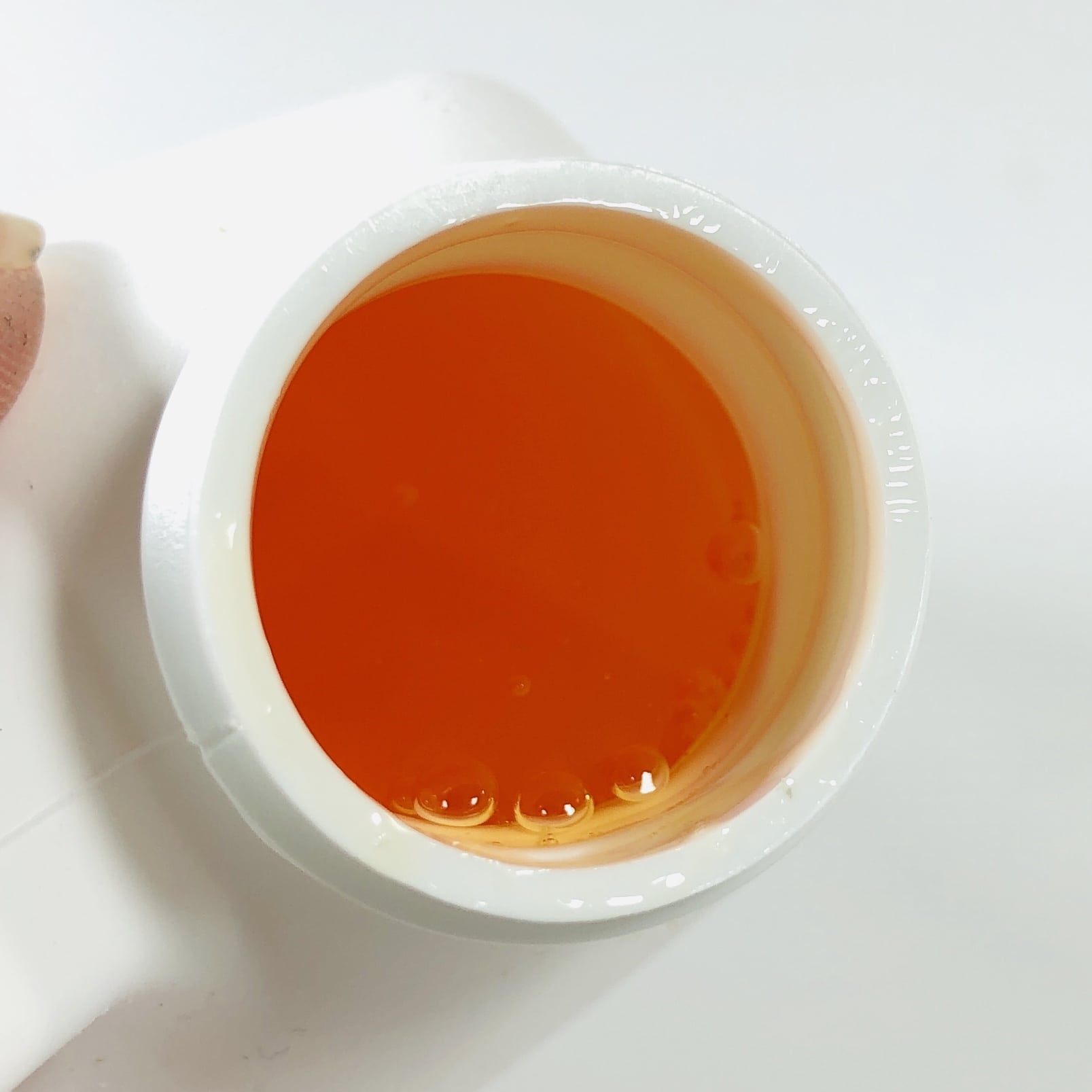 It's a pretty orange color inside the bottle!
Cozy In Cashmere Body Lotion by Bath Bevy helps wrap you in that warm feeling after you leave the tub. It has notes of cashmere musk, vanilla, and pear.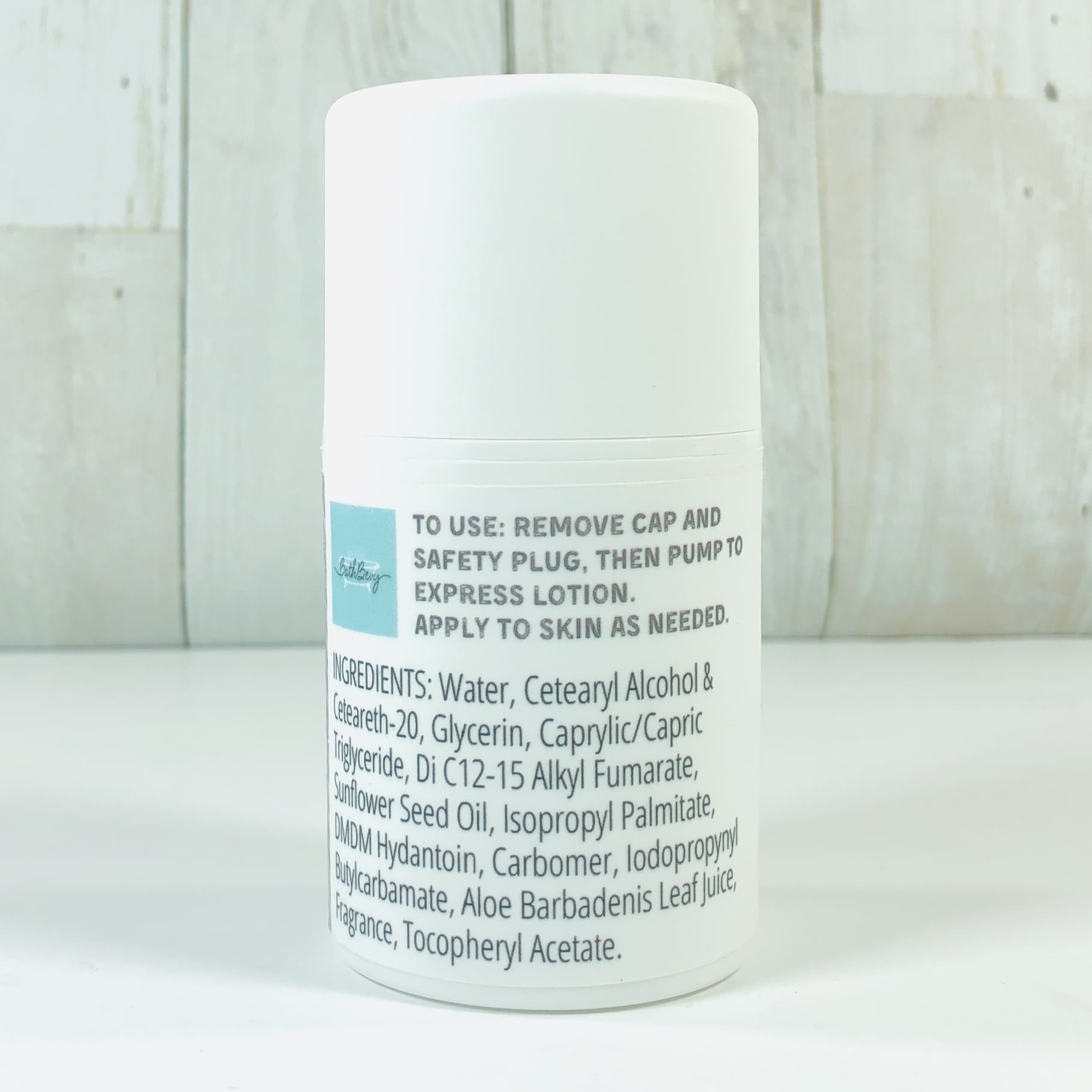 Ingredients were listed as well as the instructions to remove the plug on the top of the spout before pumping. The scent lasts for a long time.
Snow Way Bath Salts by Bath Bevy are made with Dead Sea Salt, which is supposed to have trace minerals that might help soothe your skin and relieve sore muscles.
The scent is a combo of marzipan, almond icing, cherry, rose, and cassia and it reminds me of Jergens, which has a cherry almond fragrance. It's hard to tell by this picture but there is a layered, ombre look with different shades of blue and a touch of purple.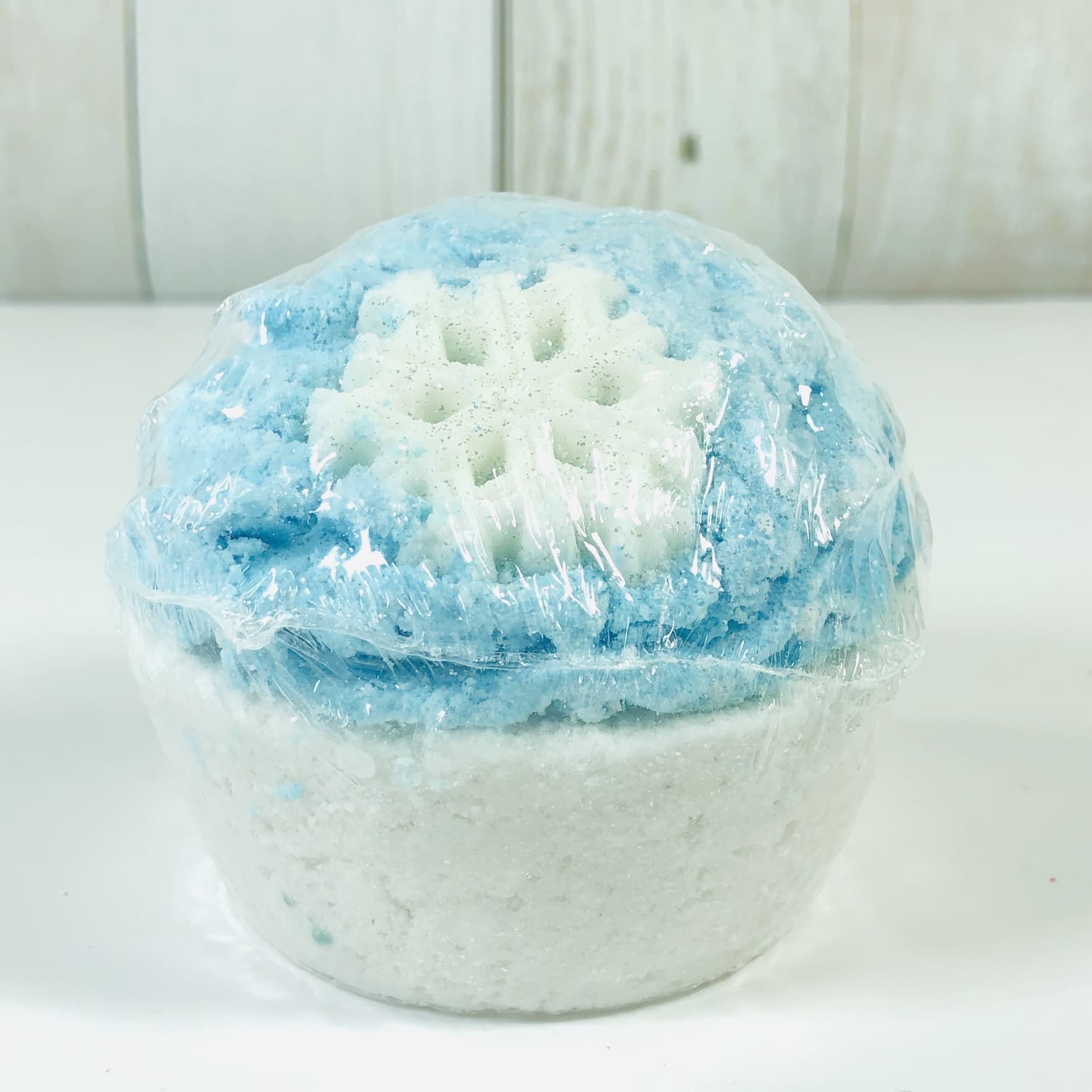 Snowflake Bath Bomb Cupcake by Bath Bevy is a two-in-one product – the "frosting" top is soap while the bottom is a bath bomb!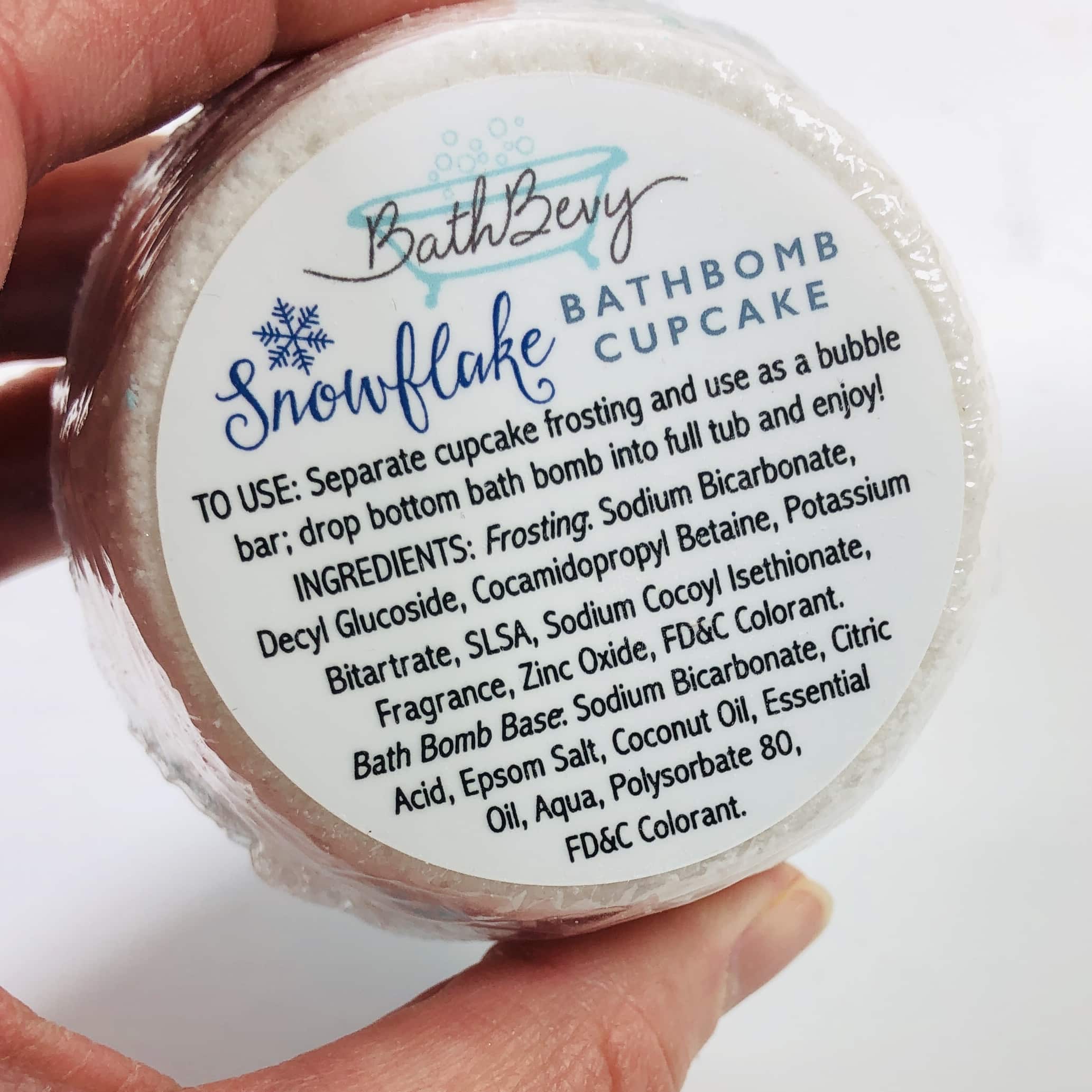 Ingredients are on the bottom and include both the soap and bath bomb.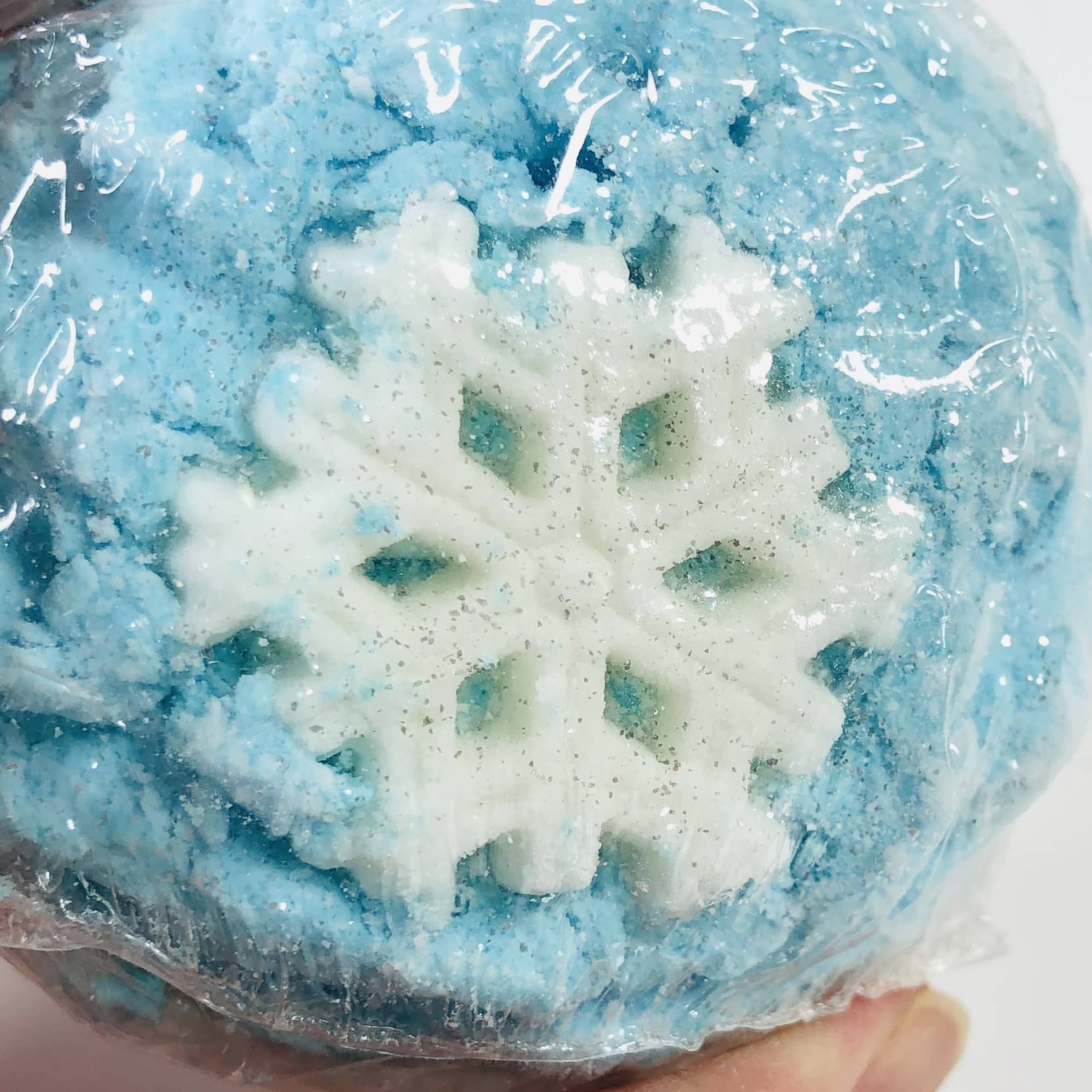 Isn't it pretty? I'm not sure what the scent is but it smells fruity and sweet!
Snow Ball Fight Bath Bomb Creamer Trio by Simply Organico ($7.50) The colors are just so pretty and there are three bombs in here, to be used separately or all at once!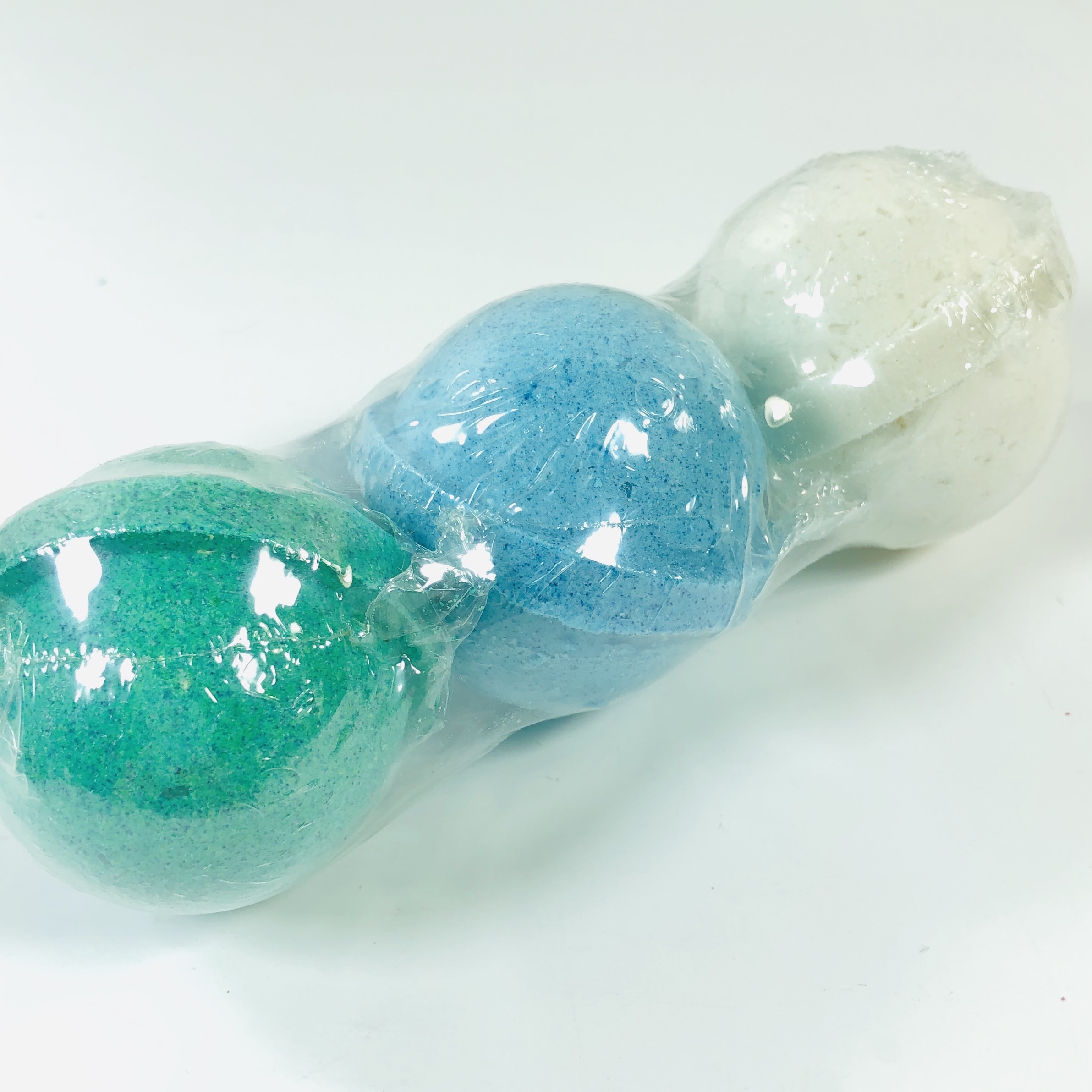 The scent is a combo of cucumber, spearmint, and melon and is very fruity and sweet. They have shea and cocoa butters to help moisturize skin but be careful as these ingredients may leave your tub slippery.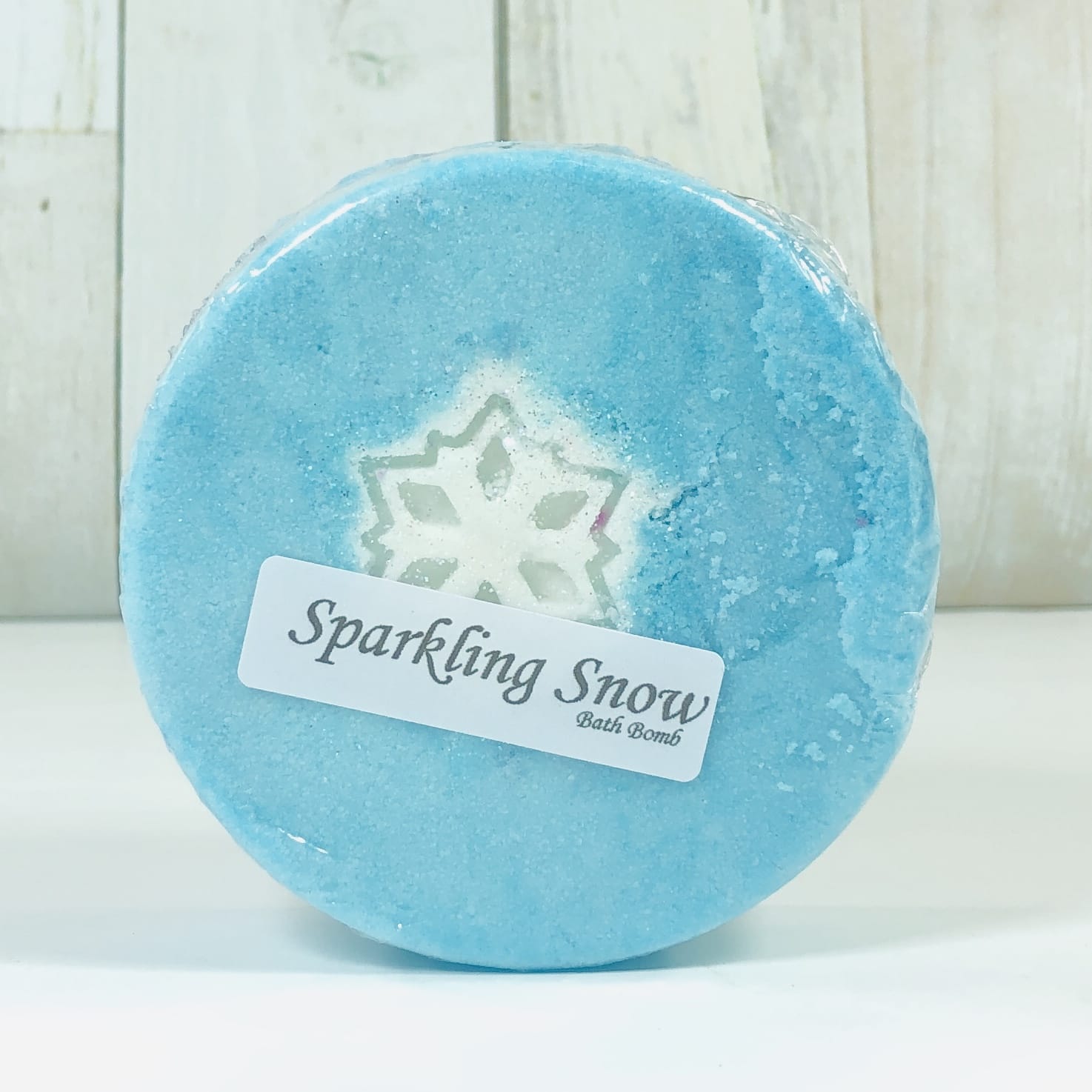 Sparkling Snow Bath Bomb by Bare Naked Bath My last item is a sparkly bath bomb with notes of melon, jasmine, bergamot, woods, amber, and musk. I wouldn't mine having a perfume in this scent, which smells warm yet clean at the same time.
Ingredients were listed on the back.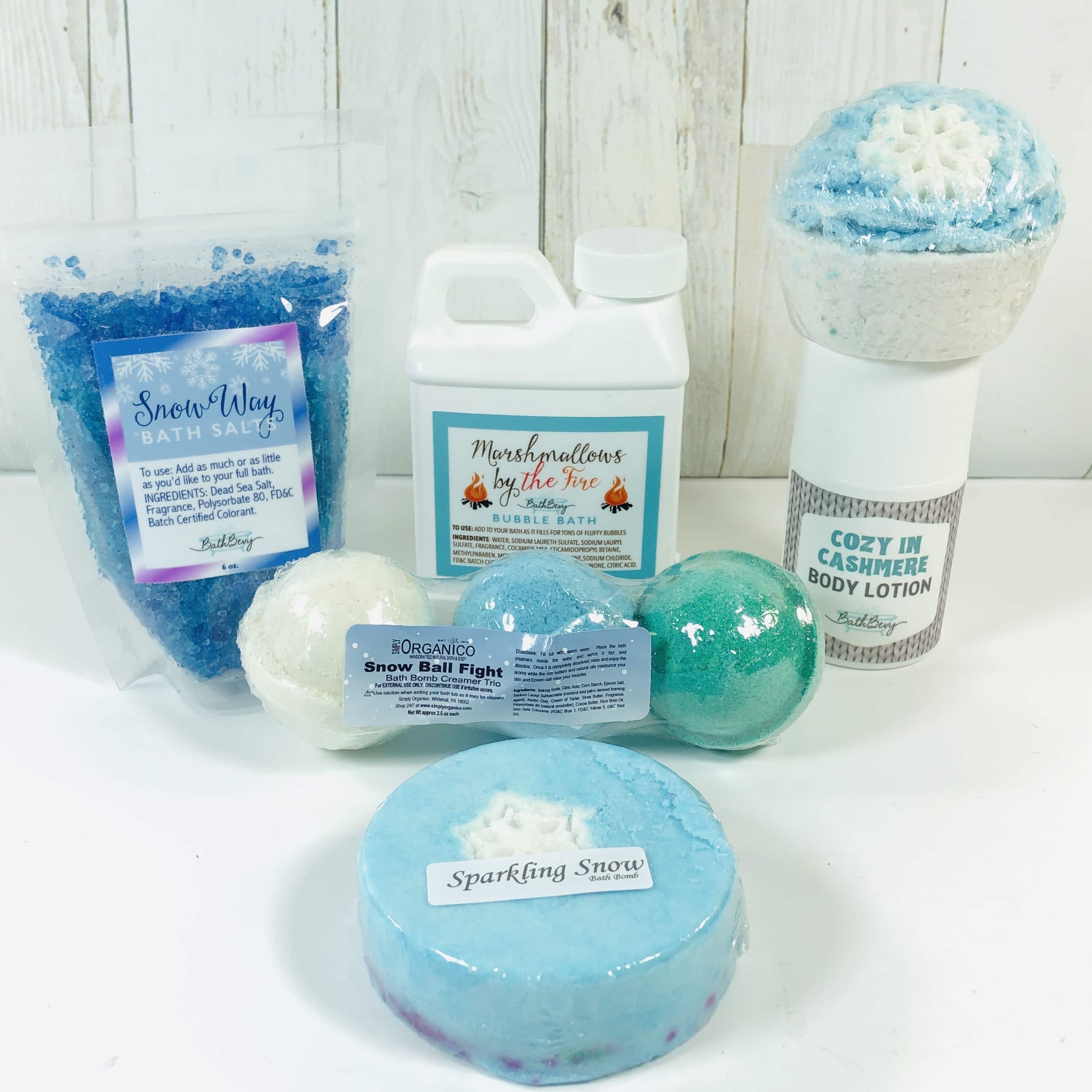 The January Bath Bevy Snowday box is giving me Frozen vibes and I think Elsa would approve of these products! Want to feel like a pampered princess? Fill the tub, drop in one of the many bombs in this box, and lock the door while you soak your cares away, just let 'em go. Follow up with the lotion to keep the good feelings going.
Did you love this month's box?