Baboo Box is a pregnancy subscription box from the UK, designed to help support mums-to-be through their entire pregnancy journey.  There are four cleverly-named boxes to choose from, each tailored to a different trimester: Morning Wellness, Well Hello Bump, The Big Push, and The Final Delivery.
This is the review of the fourth-trimester box, The Final Delivery. This was ideal for me as I am not pregnant but I do have a one-year-old, and this box includes a mixture of items for both mum and baby.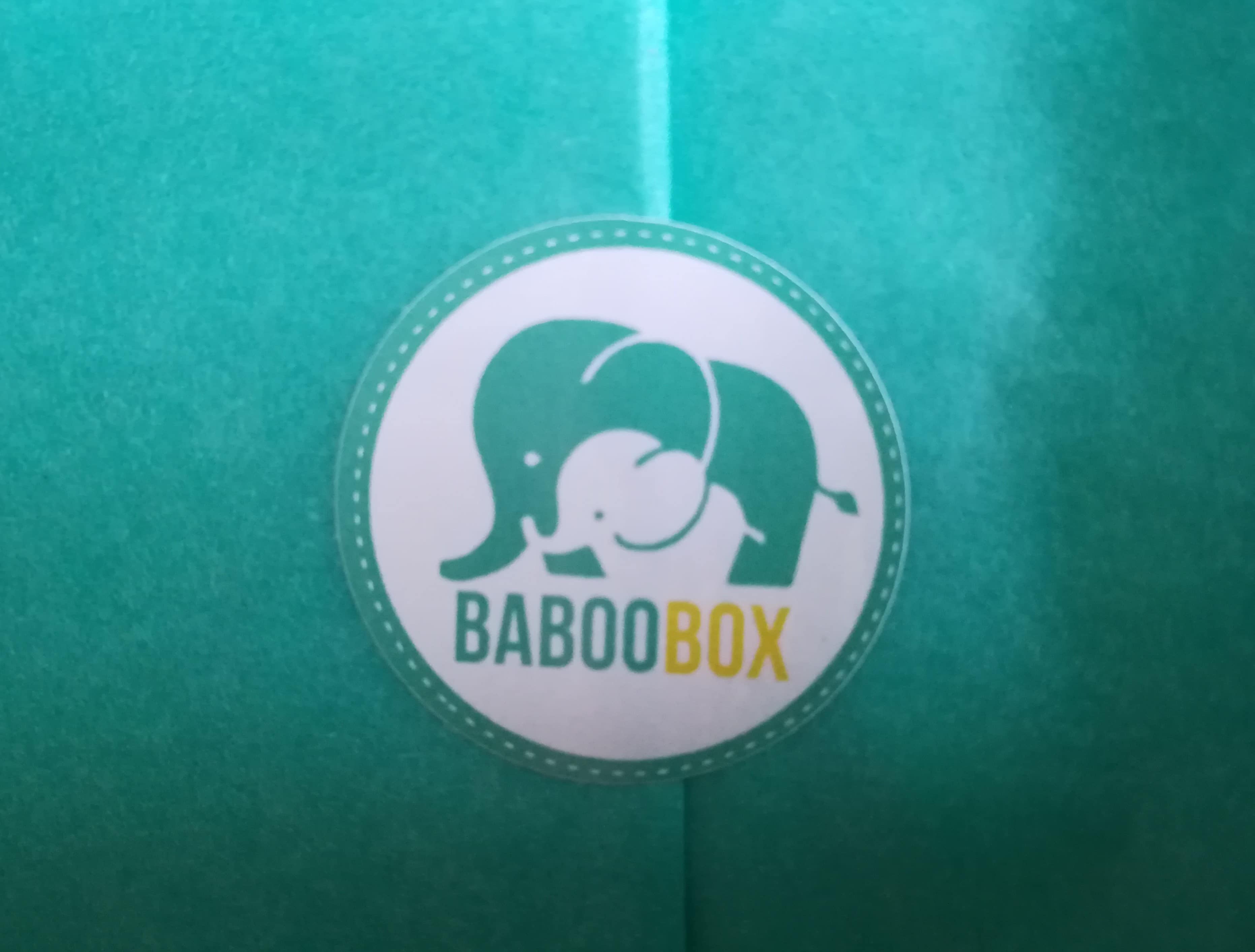 My box arrived by Royal Mail neatly wrapped in brown paper.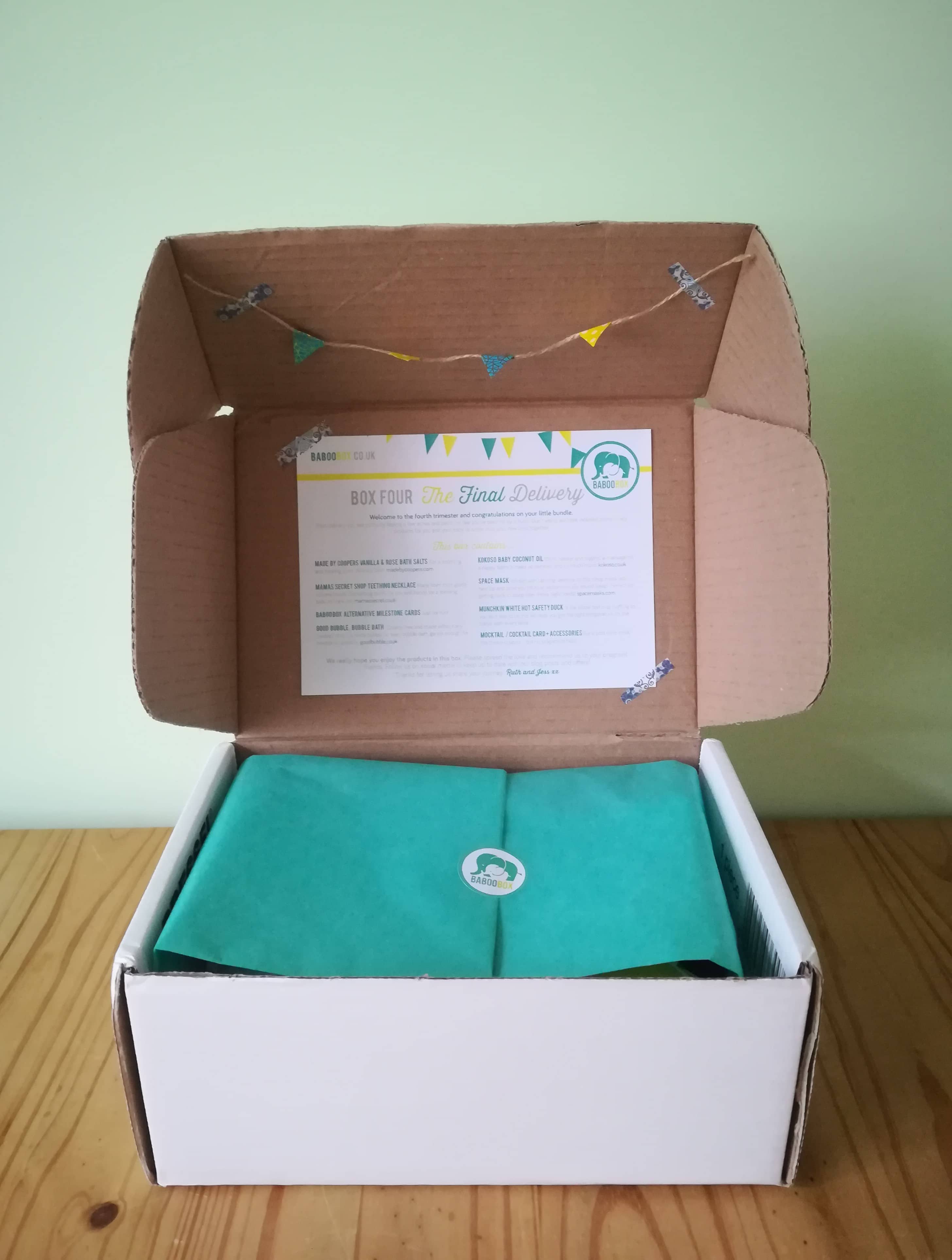 The box was well-packed with tissue and lots of crinkly paper to keep contents from shifting.
I love the sweet little detail of bunting taped to the inside of the box lid!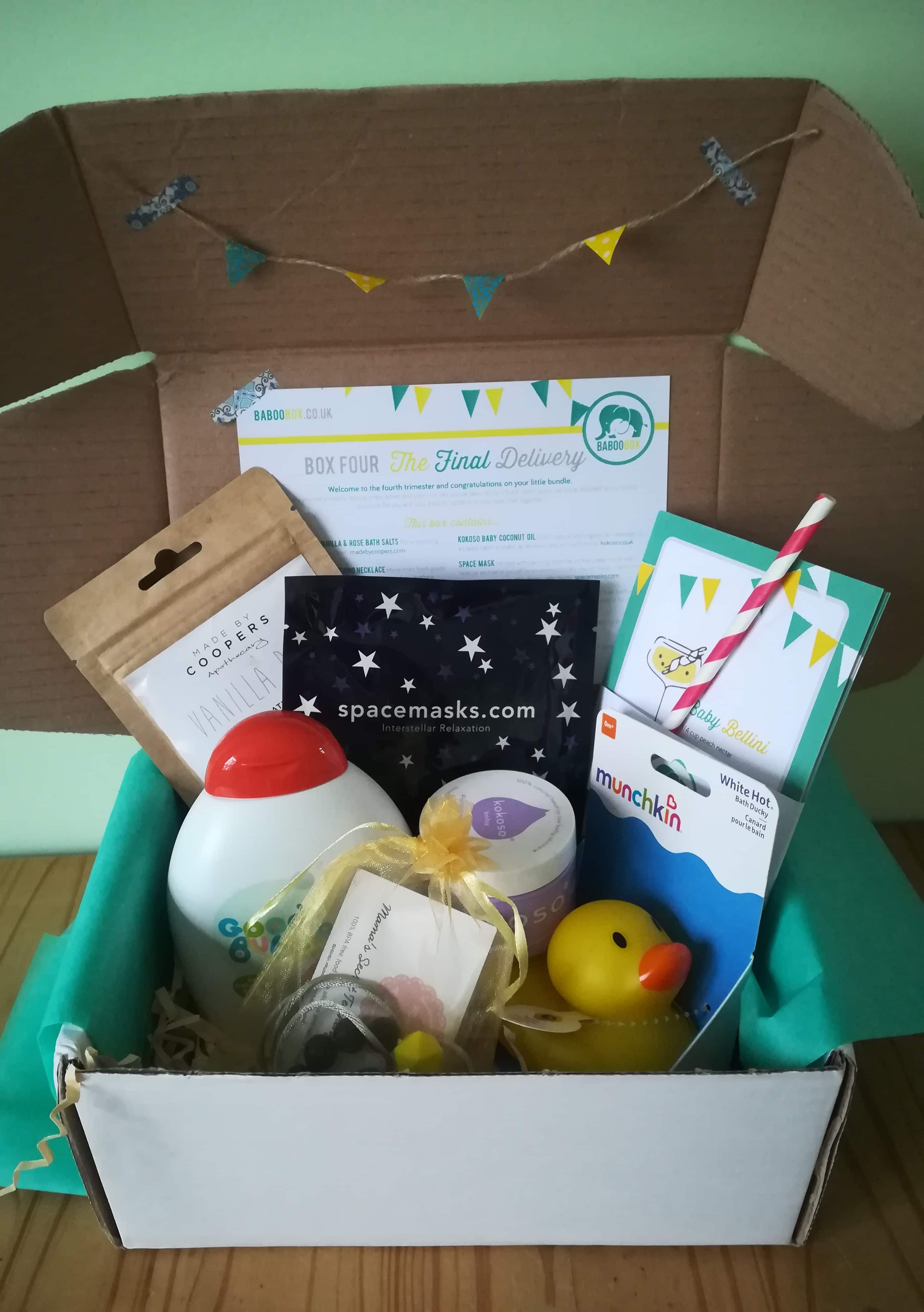 Here is everything in the box.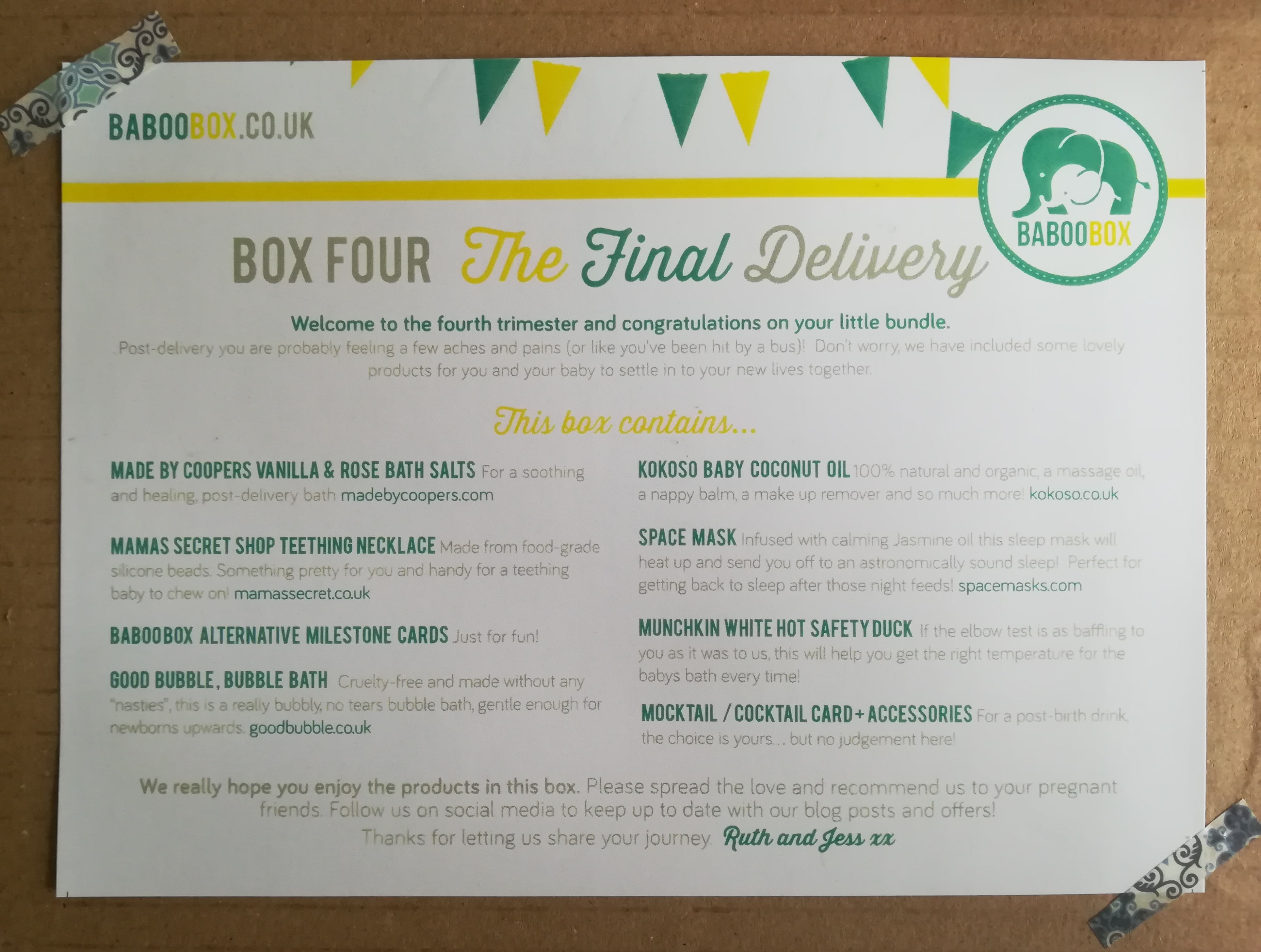 A list of all the items with a brief description and contact details is taped to the box lid.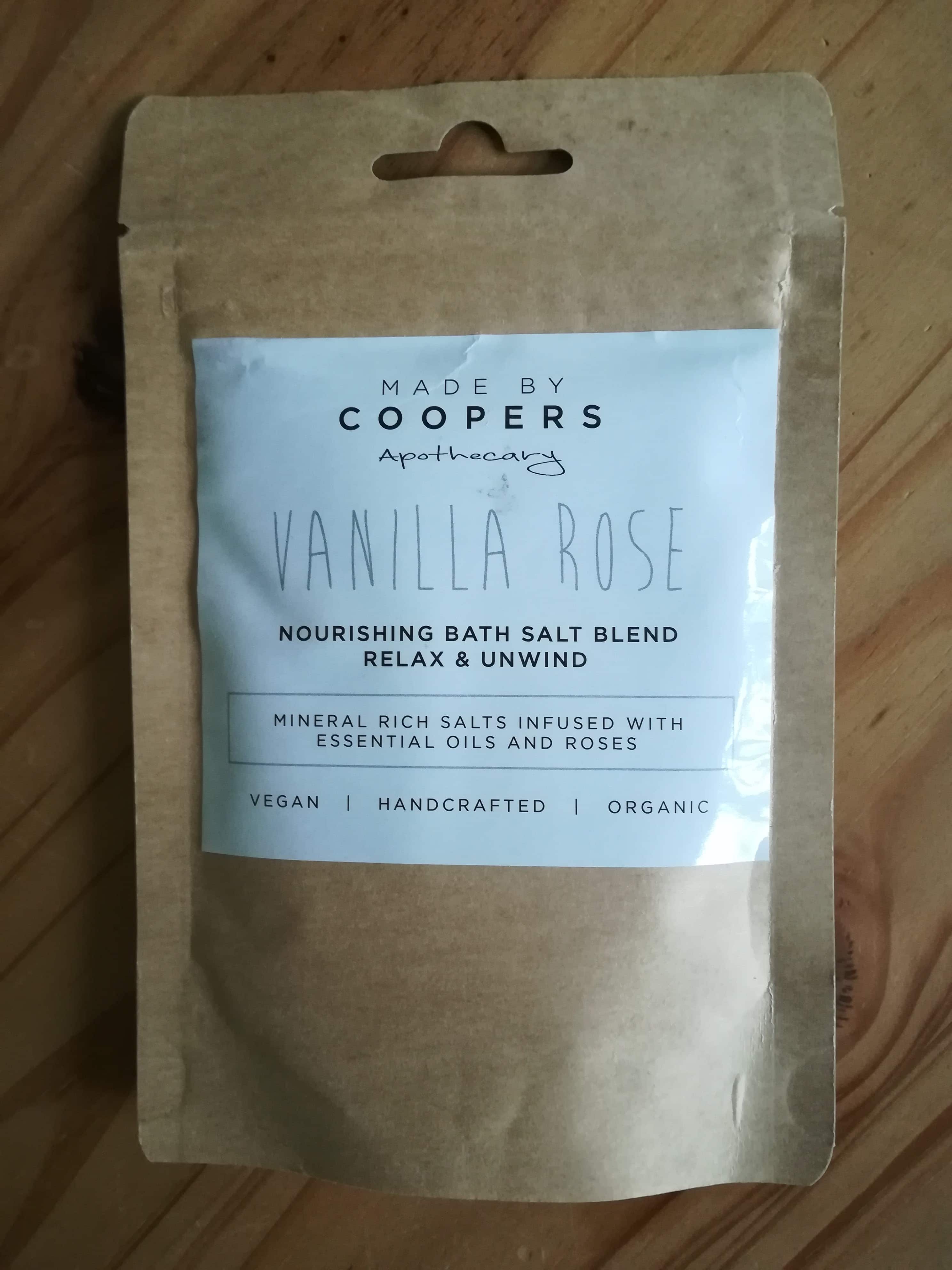 First up is Made by Coopers Apothecary Vanilla Rose Bath Salts. The 'Relax & Unwind' blend includes Dead Sea salt, Himalayan salt, Epsom salt, coconut oil, vanilla & ylang ylang essential oils. These handcrafted salts are the perfect way to relax and recover post-birth, assuming you can find a minute of alone time, that is!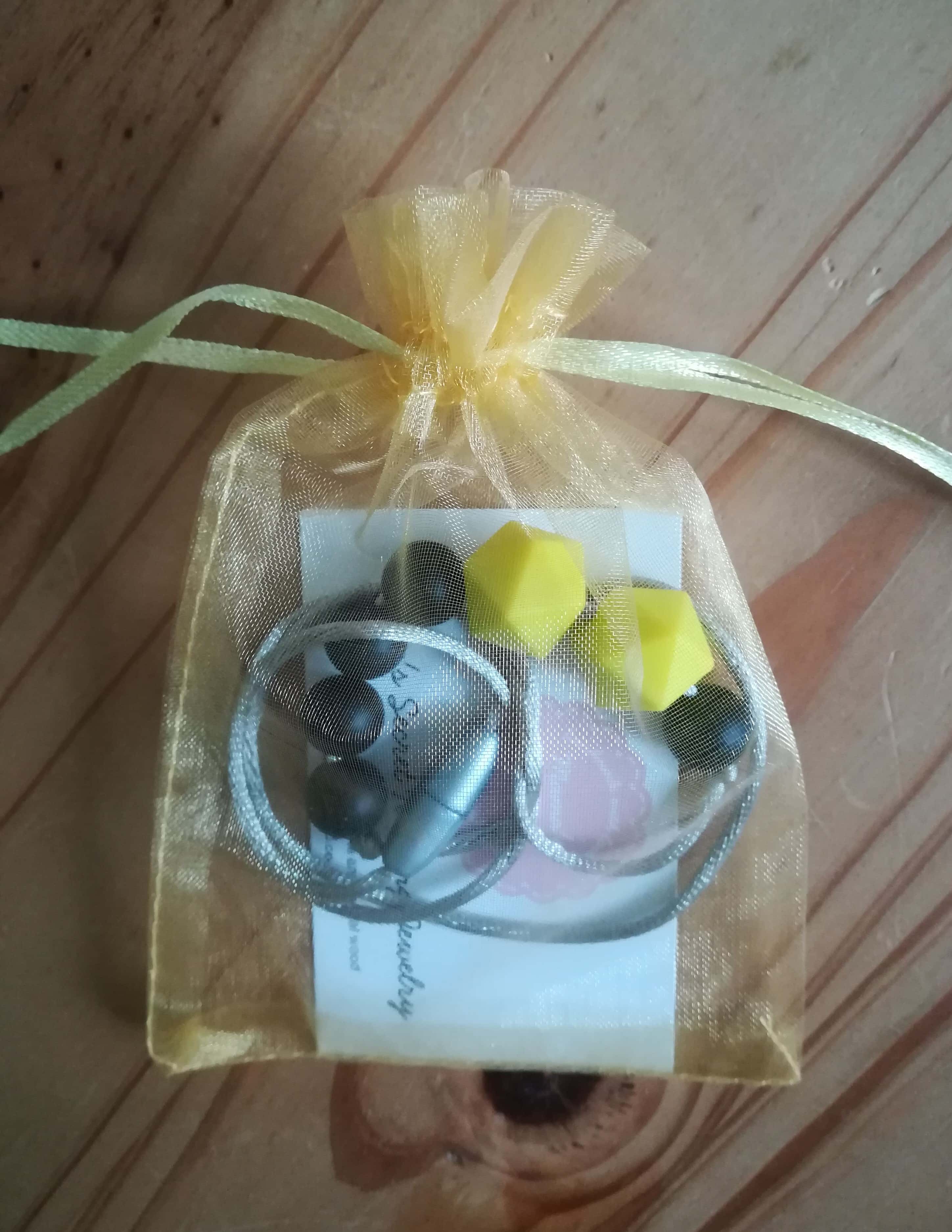 Mamas Secret Shop Teething Necklace is made with 100% BPA free, food-grade silicone beads. I have seen many a baby enjoy chomping away on similar necklaces.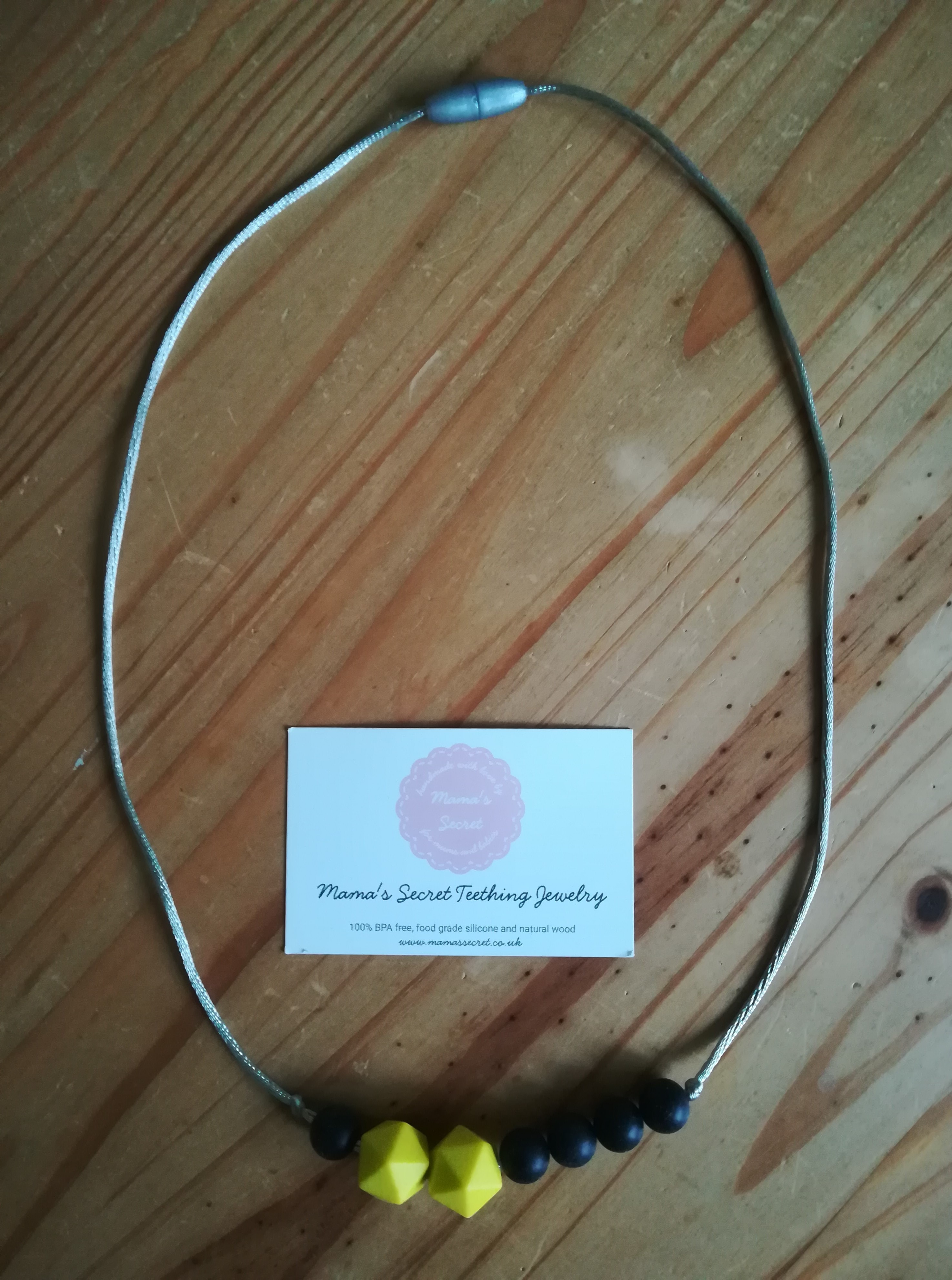 This one has a simple, sleek design that goes with pretty much anything.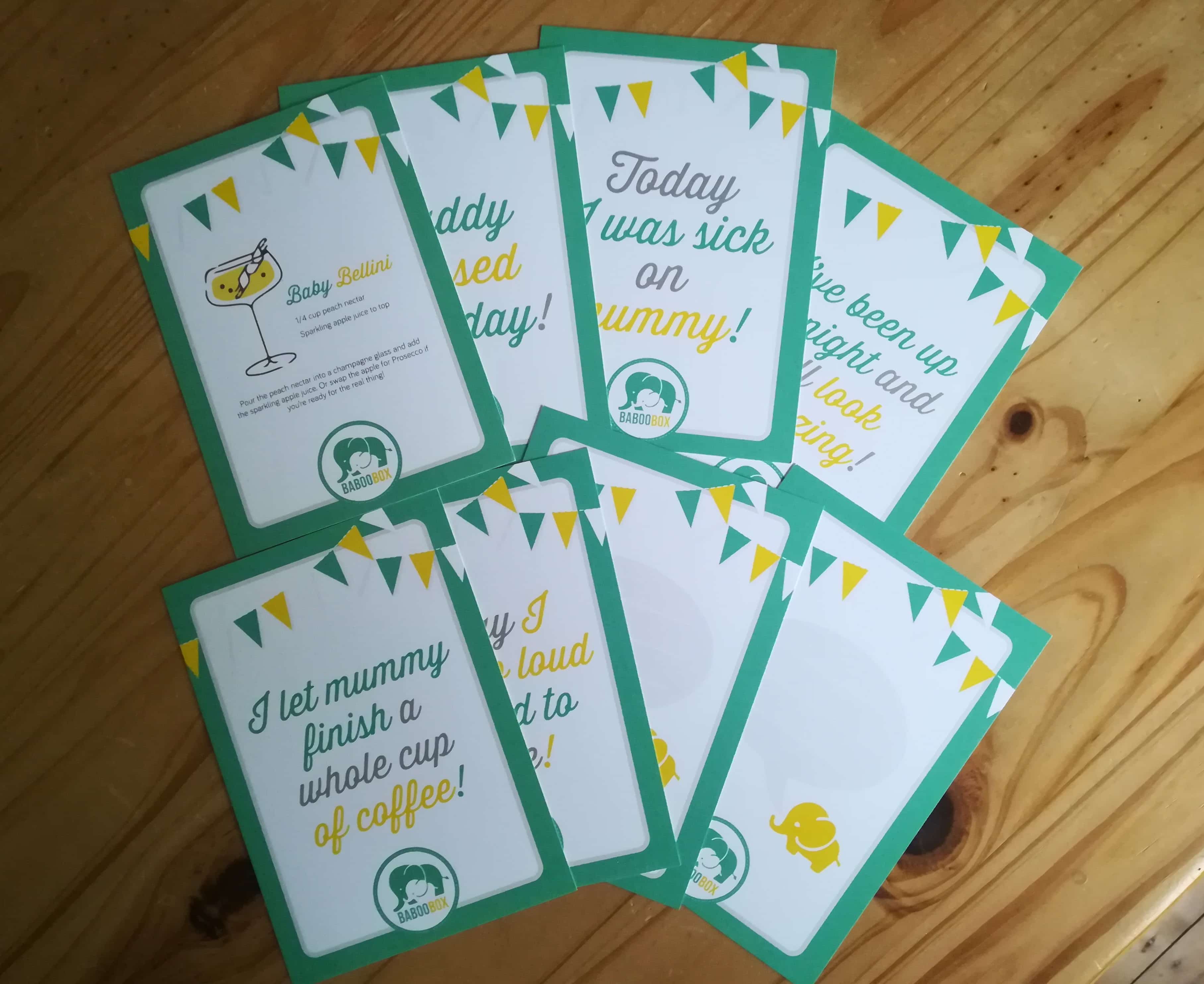 Baboo Box Alternative Milestone Cards are a just for fun addition to the box.
Good Bubble, Bubble Bath is a super bubbly bubble bath with extract of dragon fruit. This is free from sulfate, phthalate, PEG, and paraben, and is sensitive enough for newborns. It's also vegan, cruelty-free, and made in the UK.  Great for bathtime play!
Kokoso Baby Coconut Oil is a premium quality organic coconut oil suitable for infants' skin. With no additives, this multi-tasks as a baby massage oil, body butter or nappy balm.  I remember really struggling to find a moisturiser which suited my newborn's skin and didn't cause a rash – I wish I had this product to hand back then!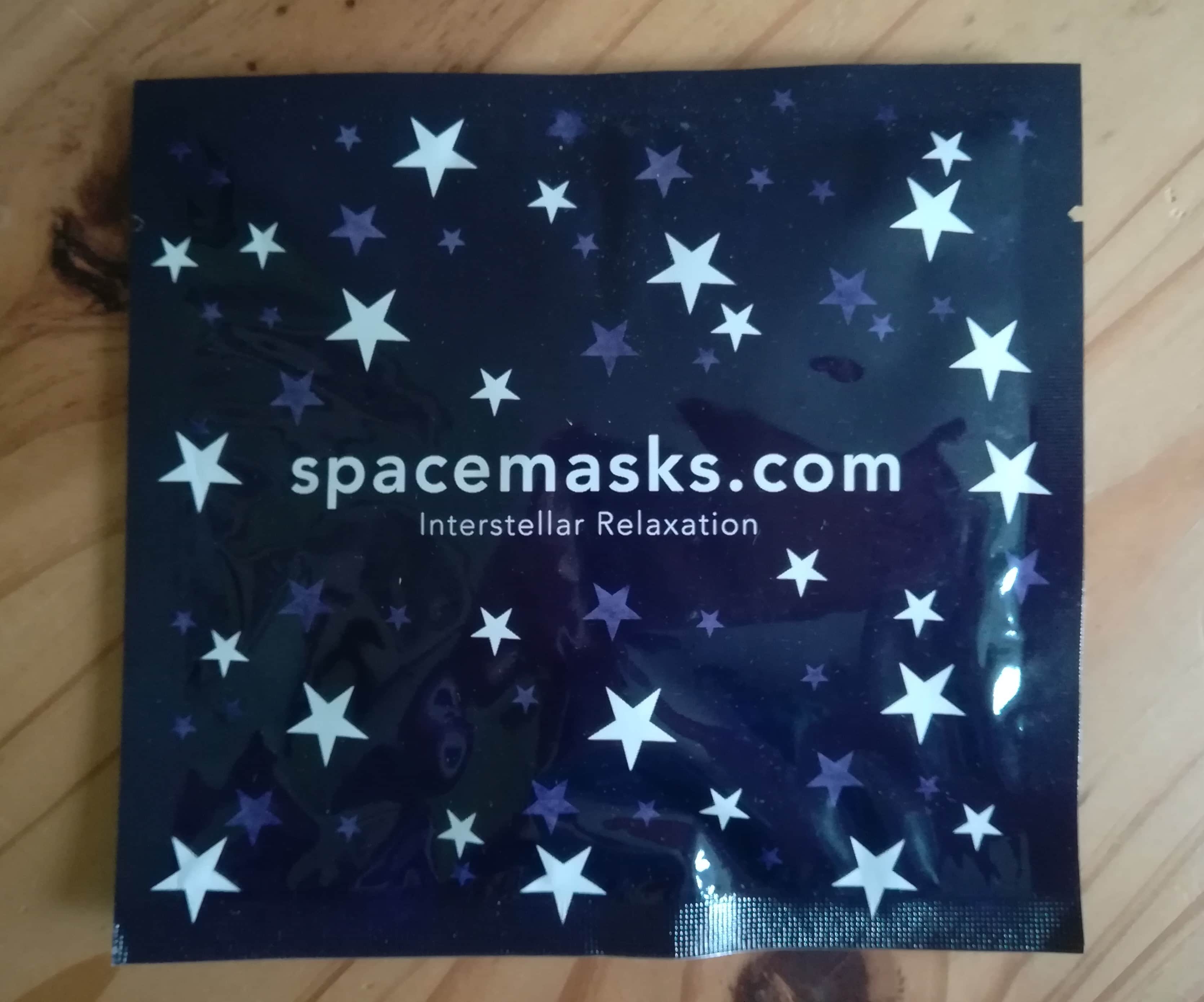 Space Mask is a self-heating eye mask infused with jasmine oil.  Once opened, iron particles in the mask mix with oxygen to provide 15 minutes of soothing heat.  This is such a cool idea and a lovely way to relax.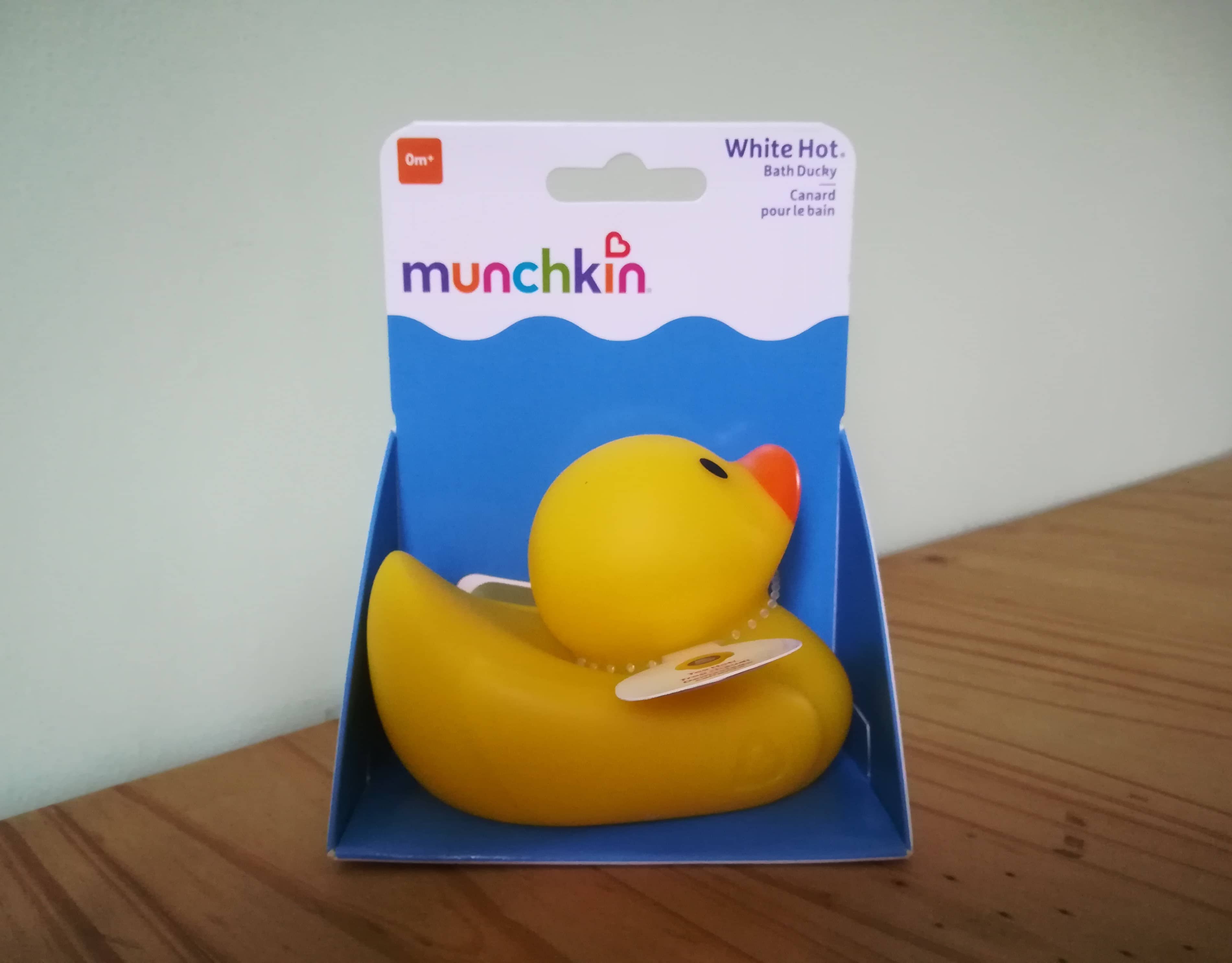 Munchkin White Hot Safety Duck is a rubber ducky with a safety disc on the bottom which warns when the bathwater is too hot.  It can be hard for new parents to know if those first baths are the right temperature so this is a fun tool to set your mind at ease.  My little boy's eyes lit up when he saw this duck and it's currently his favourite bathtime toy.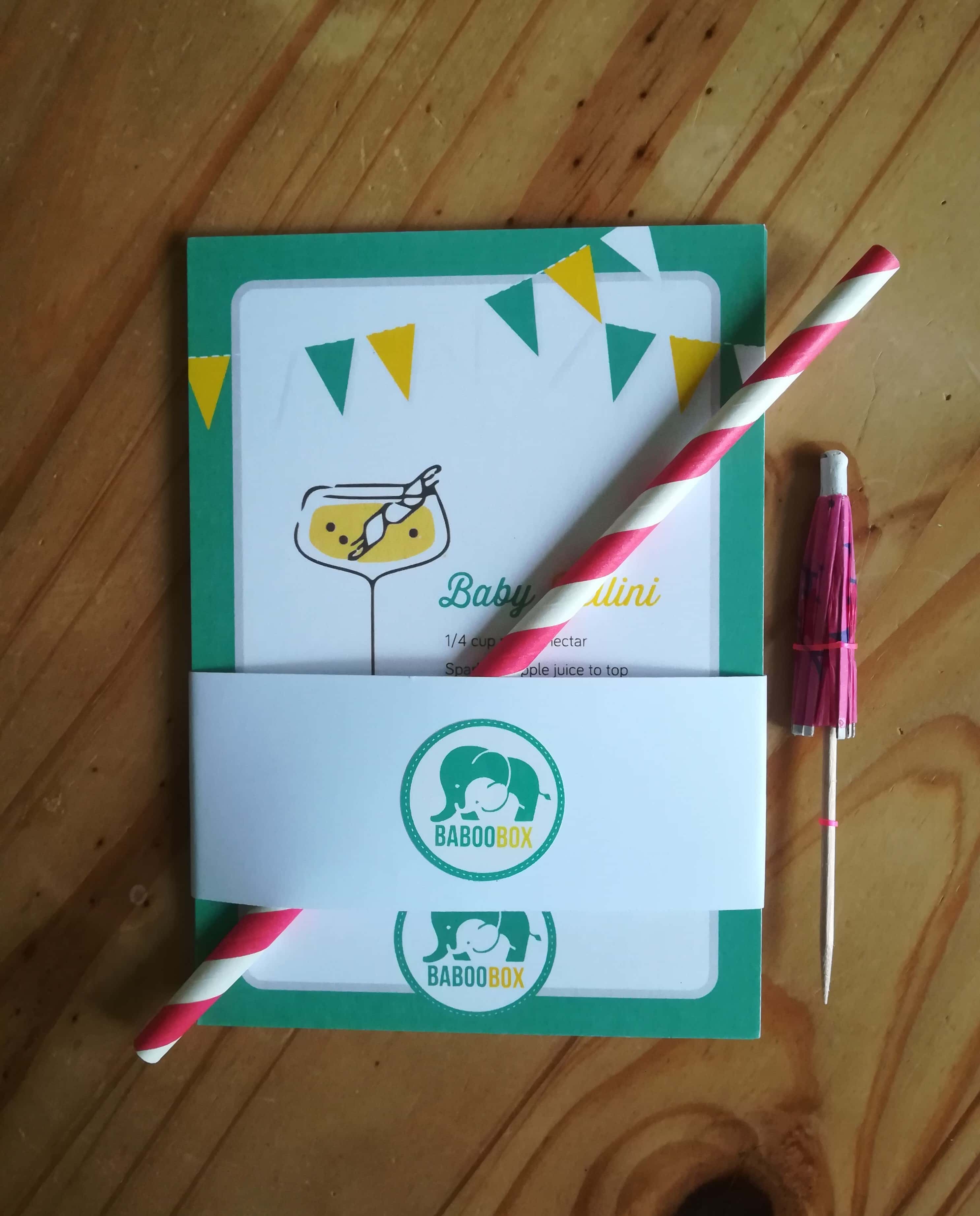 Finally, a Mocktail/Cocktail Card with a straw and umbrella offers a simple recipe for a Baby Bellini.  Ideal to treat yourself and celebrate the arrival of your little one.
I really enjoyed trying out the Baboo Box. Box four included a perfect mix of indulgent items for mum and playful yet practical items for baby. I would be delighted to receive this box as a gift if I were pregnant, or to buy it for a friend.
What do you think of this pregnancy subscription box?