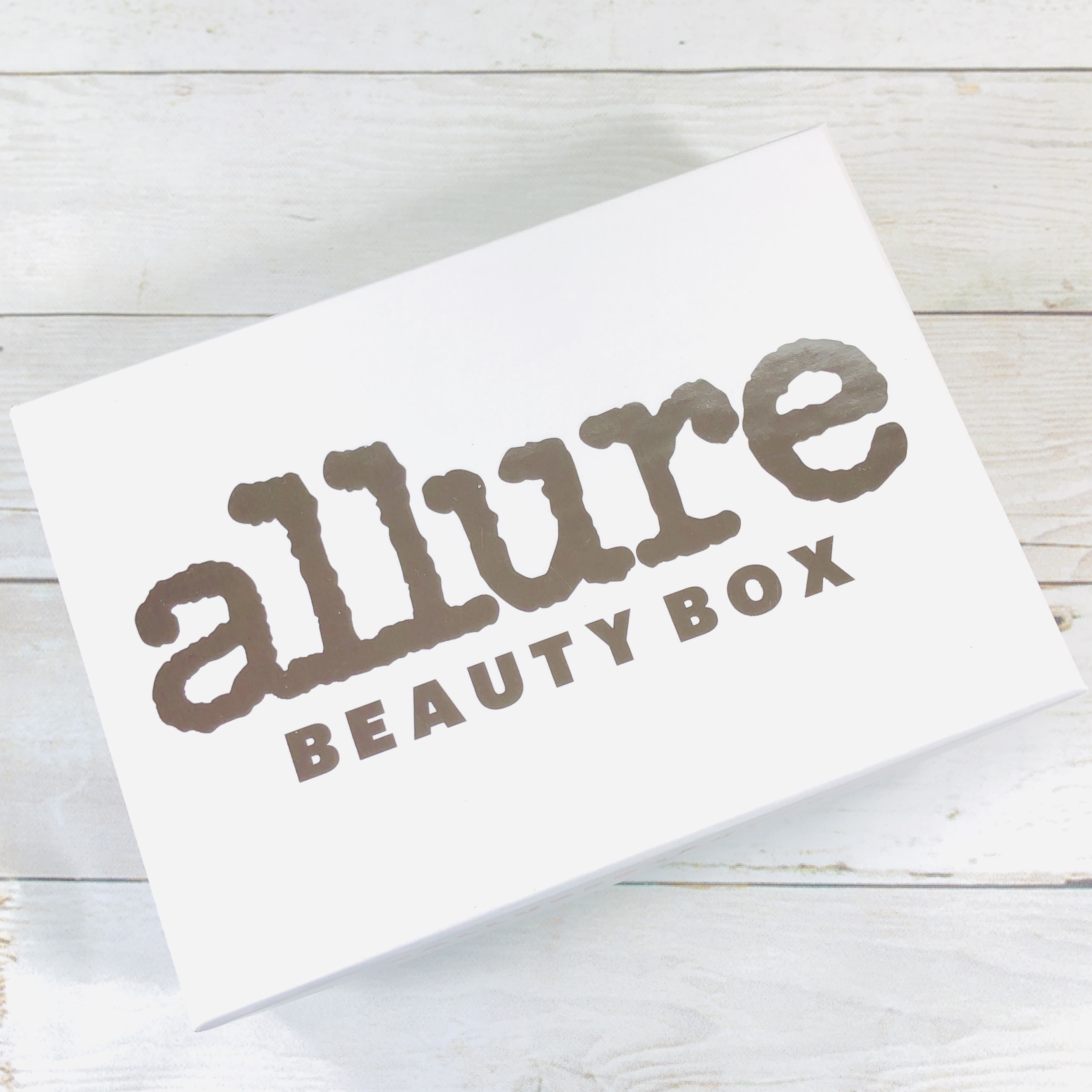 Allure Beauty Box is a monthly beauty subscription service that sends 5 deluxe sized product samples with a value of at least $50 and is curated by the editors of Allure Magazine, who choose and test the products themselves. It's $15 a month and if you sign up for a year-long subscription you will pay for 11 boxes and get 1 box for free.
Allure's monthly beauty box offers top-trending, editor-tested makeup and beauty picks with a $70+ value for only $15.
DEAL: Sign up for the Allure Beauty Box and receive a free bonus gift!
First look!
My items were wrapped in red tissue paper.
Some of the items came in boxes.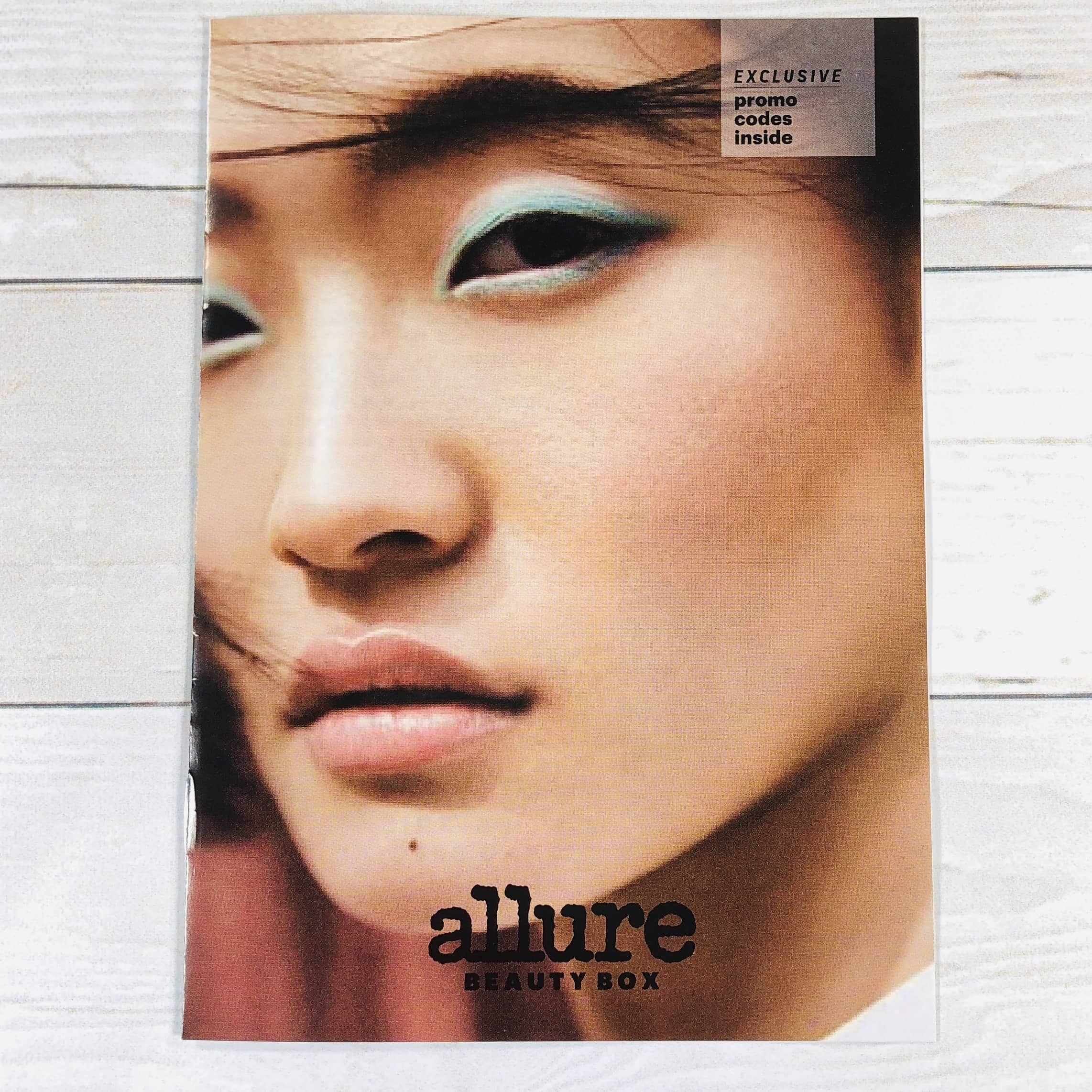 Allure is a magazine so they produce a mini-magazine with all the featured items in the box.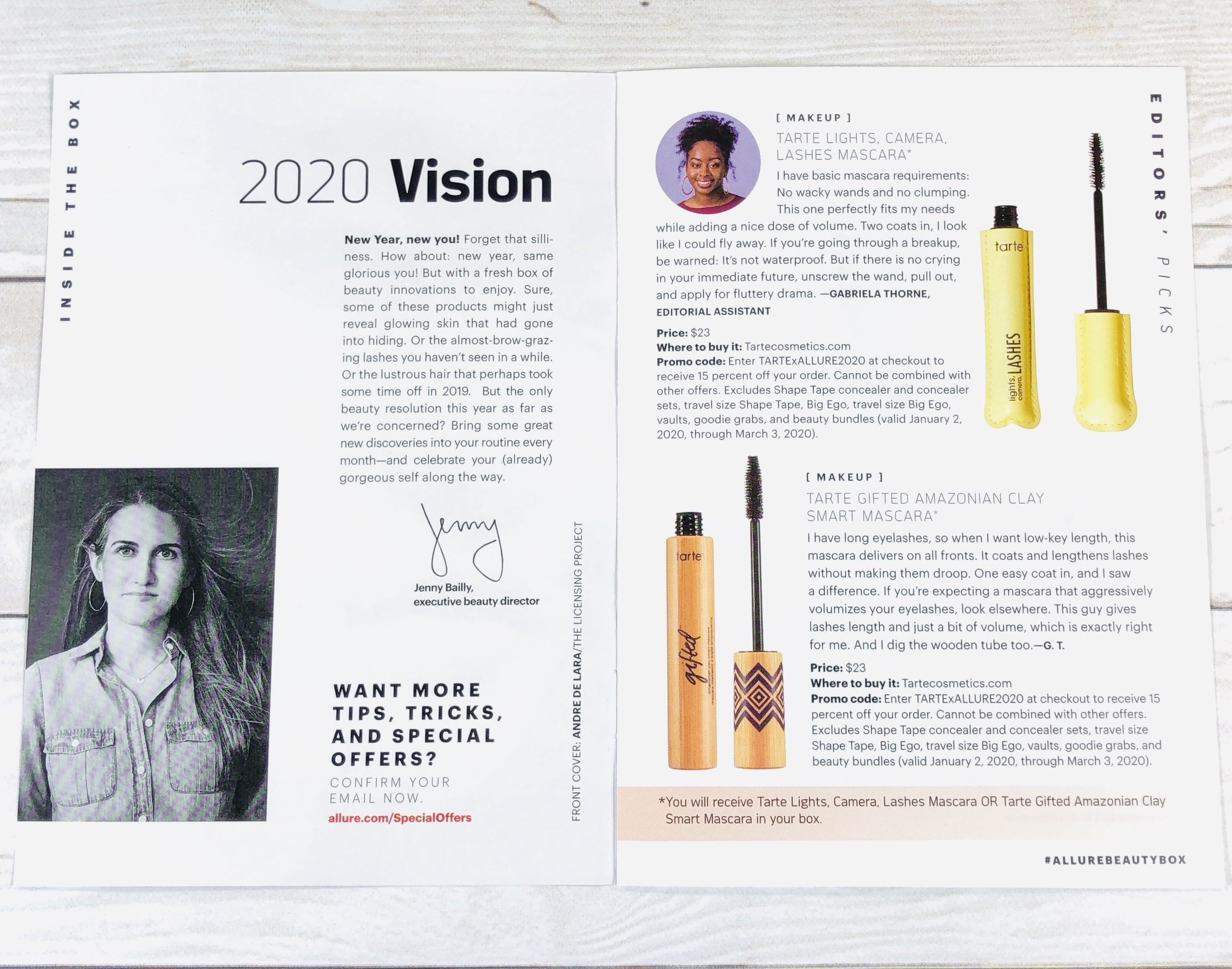 The magazine lists each product, the MSRP of the full-sized product, and where you can find more. Plus, you can find some discount codes for a future purchase.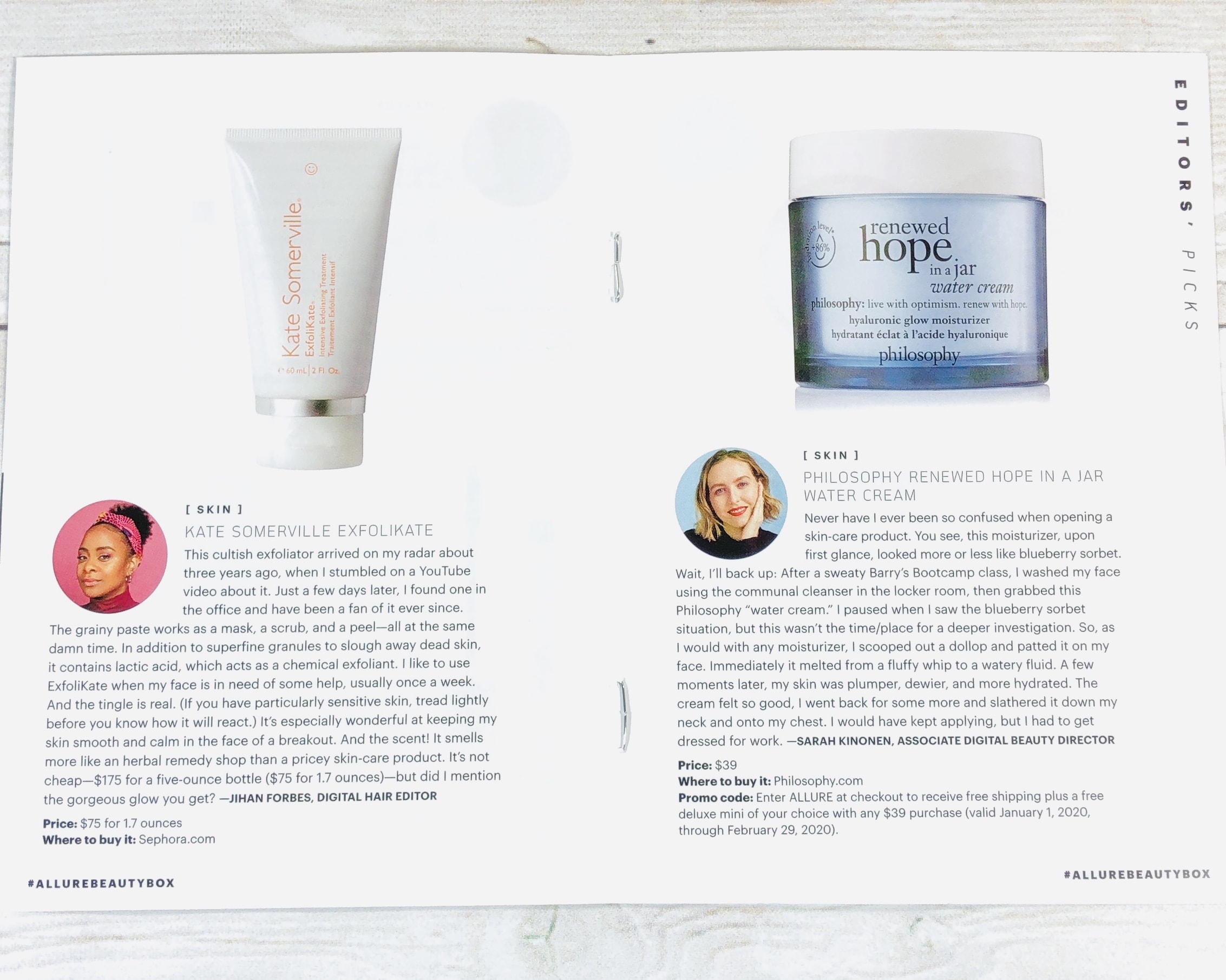 NOTE: Allure sometimes sends several box versions so your mini-magazine and products (and value) may differ from mine.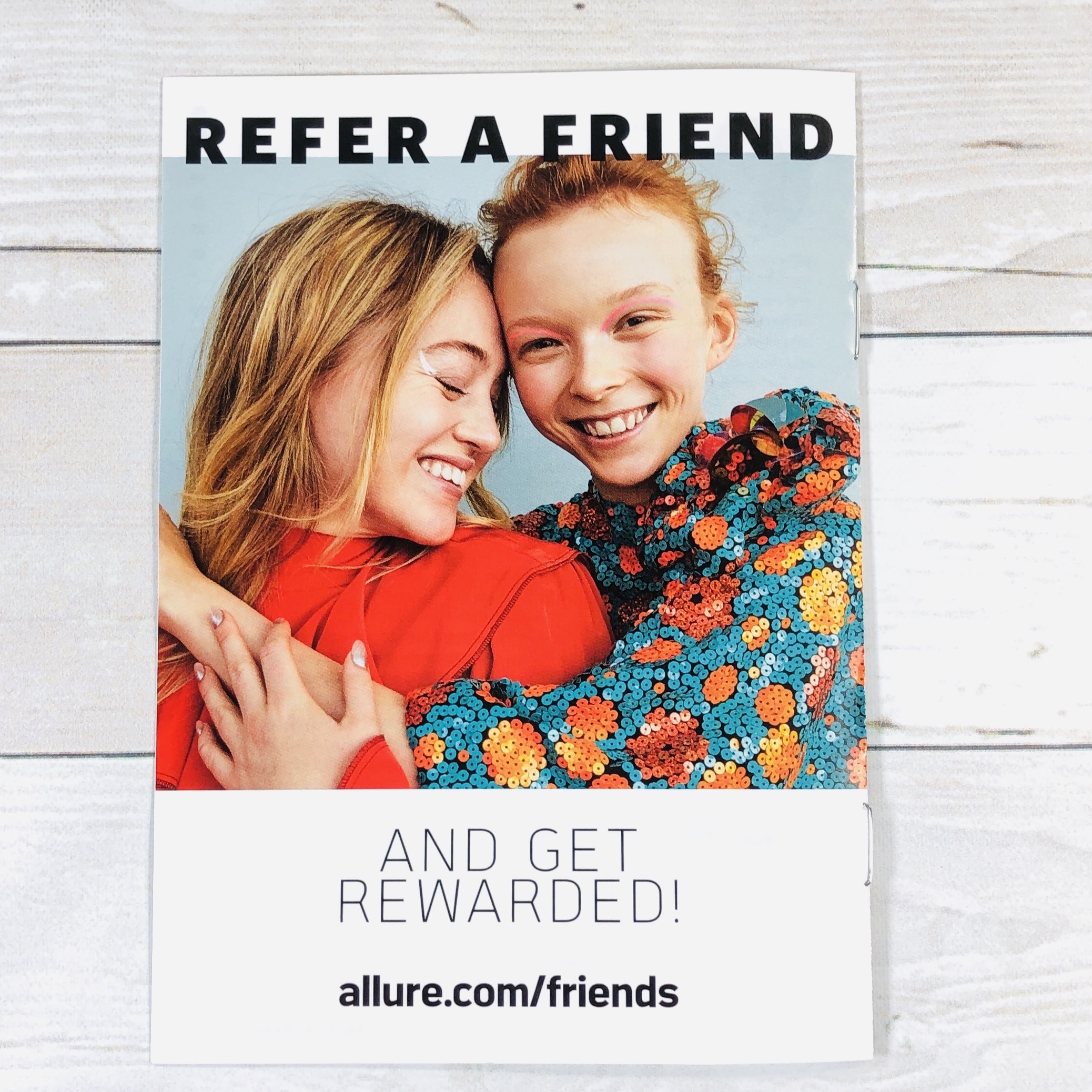 Refer a friend and you will get a bonus gift!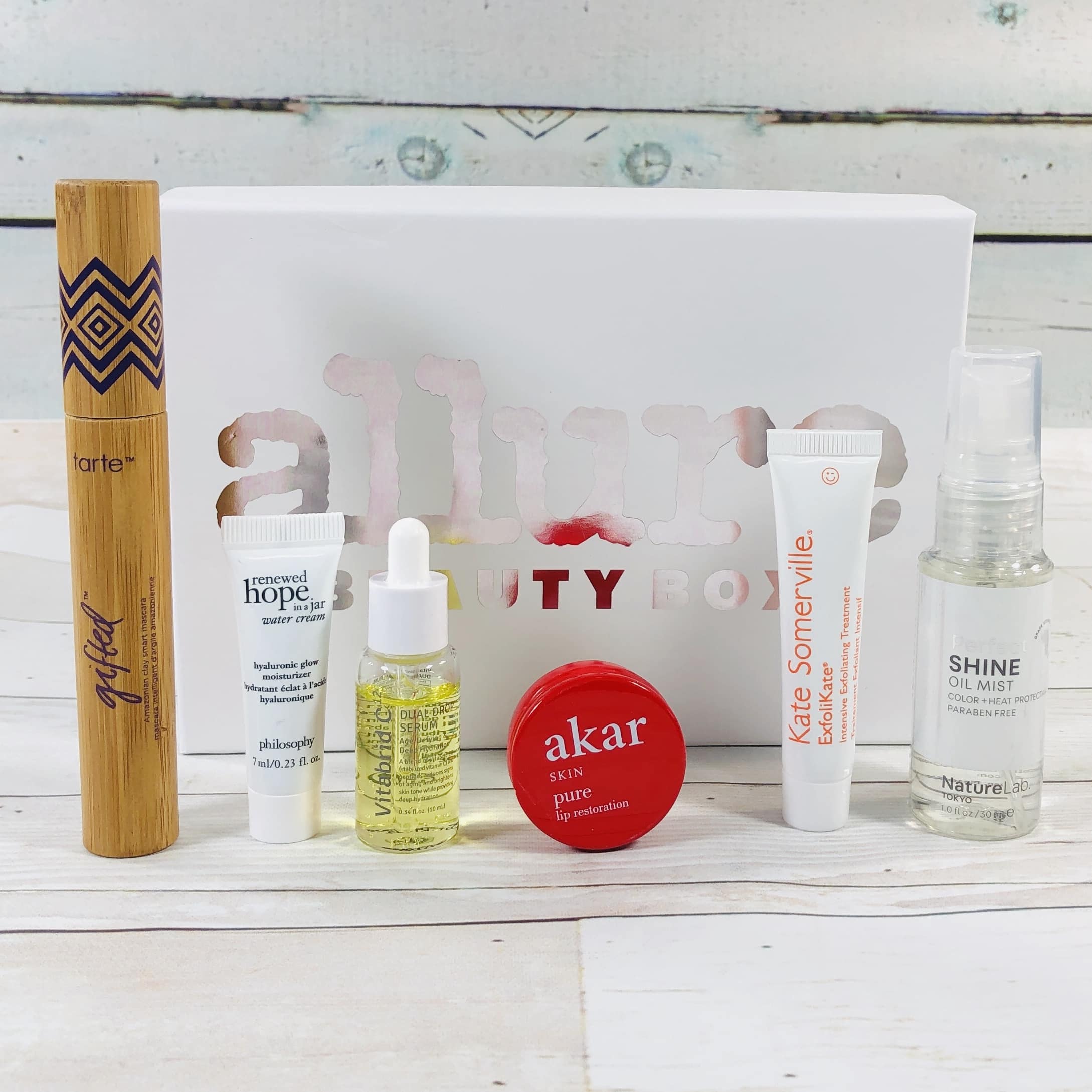 Six items were sent for January.
Everything in my box!
Nature Lab Perfect Shine Oil Mist ($4) A leave-in conditioner that protects hair color from heat damage was included. I don't normally use this type of product but skipped my usual in-shower conditioner and sprayed this twice into my hands before applying to my fine hair. It didn't weigh my hair down and made it easy to comb out. It smells like perfume but the scent isn't long lasting. I don't color my hair and I can't say it added any shininess but then I didn't use a huge amount to begin with.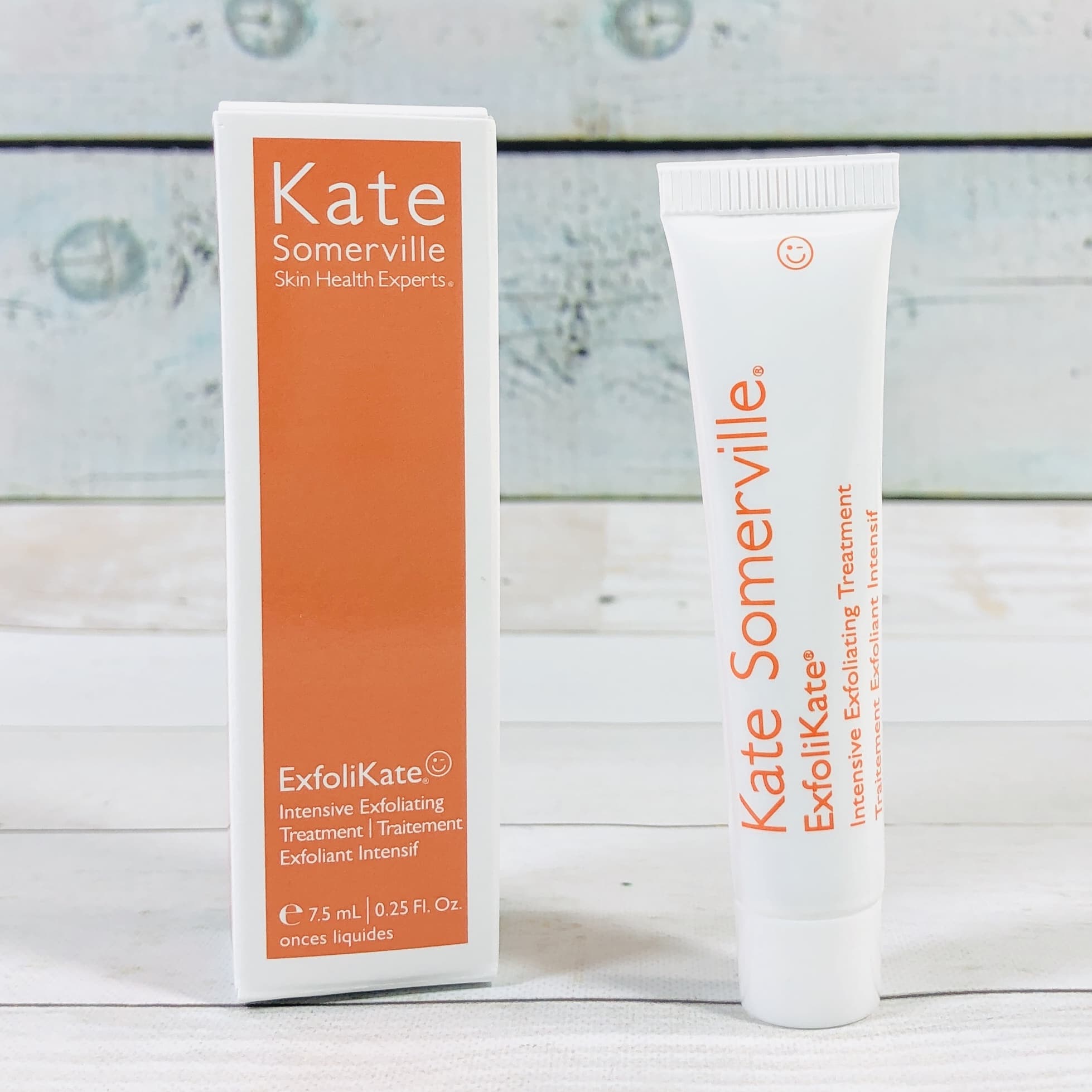 Kate Somerville Exfolikate ($12) I needed an exfoliator and this one worked really well! It comes out looking green and only a small amount is needed to get a good scrub going. I did feel some tingling but I used a light hand while rubbing my face and then rinsed it immediately rather than letting it sit on my face for two minutes.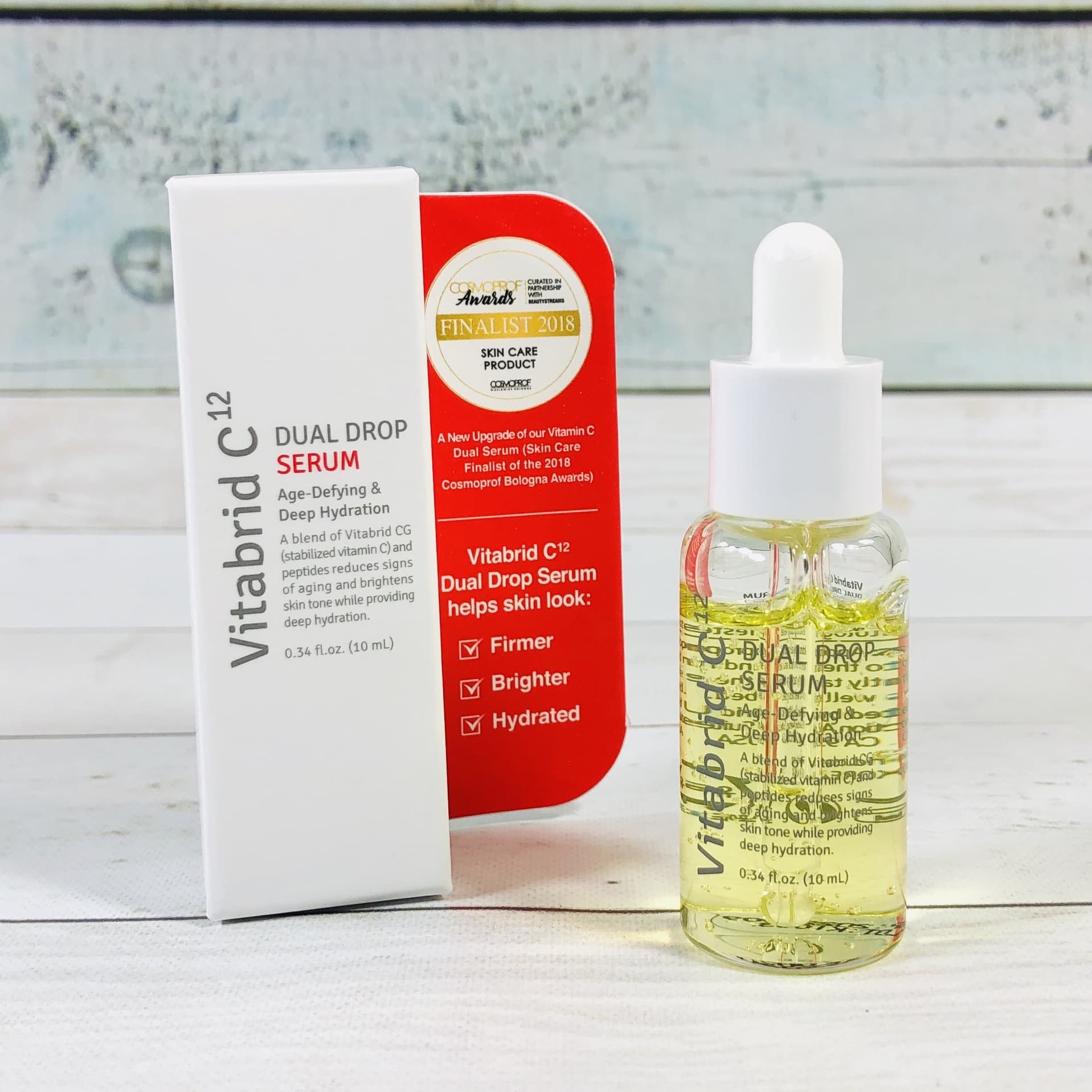 Vitabrid C12 Dual Drop Serum ($20.67) is supposed to brighten skin while providing anti-aging and antioxidant properties.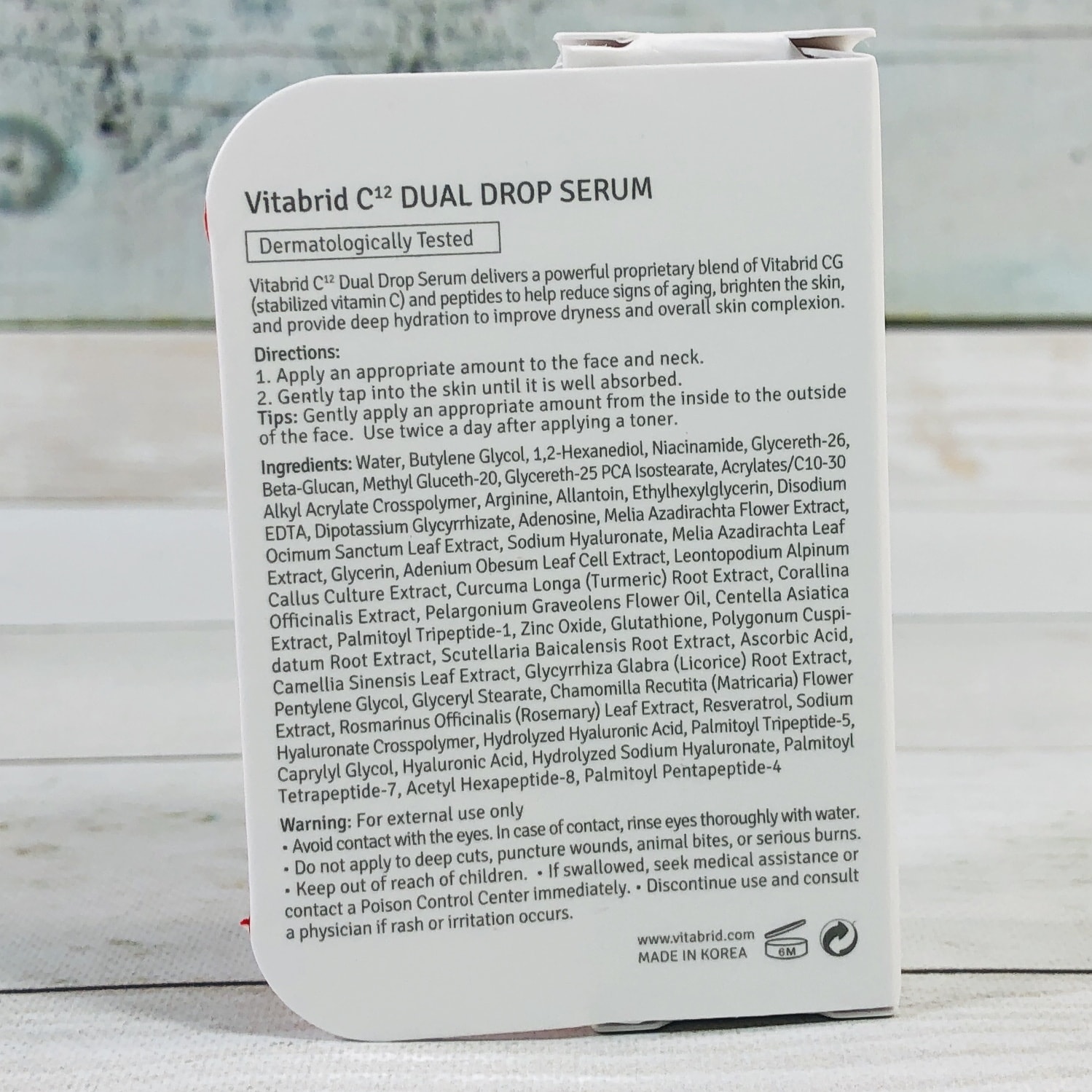 It has a long list of ingredients and includes several popular heavy hitters such as hyaluronic acid, niacinamide, and cica (centella asiatica).
It doesn't feel oily or sticky and has a natural herby scent. Use after cleansing and toning and apply moisturizer over top.
akar SKIN Pure Lip Restoration ($30) came in a travel-friendly tin that can be thrown in a purse or overnight bag.
It is free from petroleum products and contains ingredients like castor seed oil, sweet almond oil, and beeswax.
It's scented with essential oils like rose and orange peel (avoid using in the sun!). Be careful when applying, it's softer than it looks. It also comes off easily since it isn't all that occlusive – it feels more like a lip oil than Chapstick. It can double as a nail and cuticle softener and they even suggest applying around irritated nostrils (it is cold and flu season after all!).
Philosophy Renewed Hope in a Jar Water Cream ($4.55) is a light-weight cream made with "Norwegian glacial water", hyaluronic acid, and pineapple extract. It has dimeticone so it has that slick feeling of a skin primer and is non-greasy. It is highly fragranced and contains dye so keep that in mind if you have sensitive skin. It smells like Oribe hair care products!
Tarte Gifted Amazonian Clay Smart Mascara ($23) Subscribers received one of two Tarte mascaras and this one is in a bamboo container. It is one of the biggest containers I've ever owned, but of course the actual product is in a standard plastic container.
The wand is pretty standard. The formula is supposed to boost length, thickness, and curl with natural clay. On my eyes I thought it was ok, it lasted all day but I also thought it was kind of clumpy and didn't give much volume or length. My daughter tried it and she looked like she had false lashes on, her lashes were long, separated, and lush. I don't know if it's because I applied it wrong or what but clearly the mascara has chosen its owner.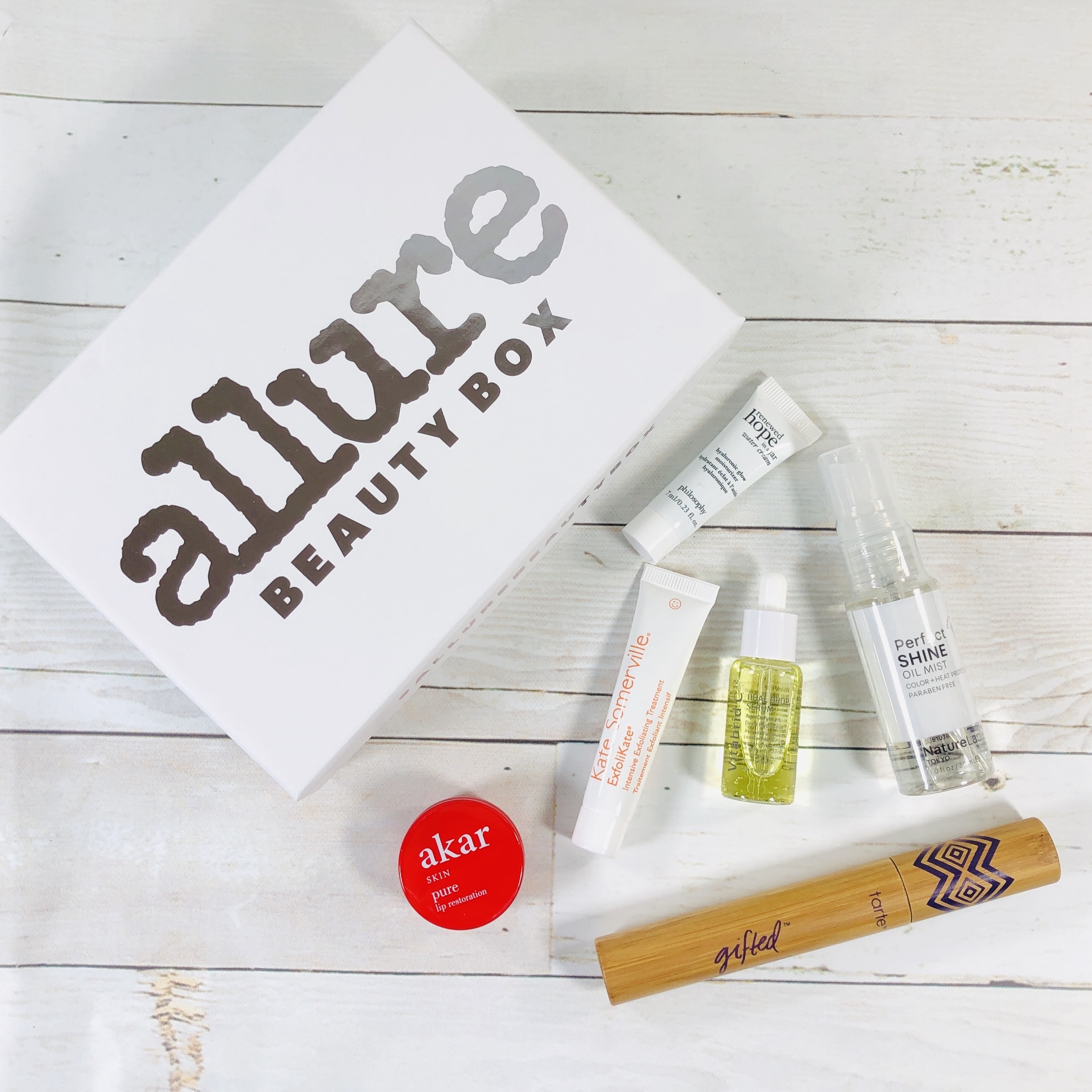 Allure sent a lot of face products this month, with five of the items for use somewhere on the face, and the sixth item for the hair. The two full-sized products this month were the mascara and the lip balm and the lip item alone was worth twice the price paid for the box. I really liked the exfoliator, it worked well without irritating my skin. I was surprised by the hair oil and enjoyed using the lip balm. My daughter rocks that mascara and the other two items were fun to try. The value for my January box was around $94.22!
Have you tried Allure Beauty Box yet? What did you think of this month's box? Let me know in the comments!