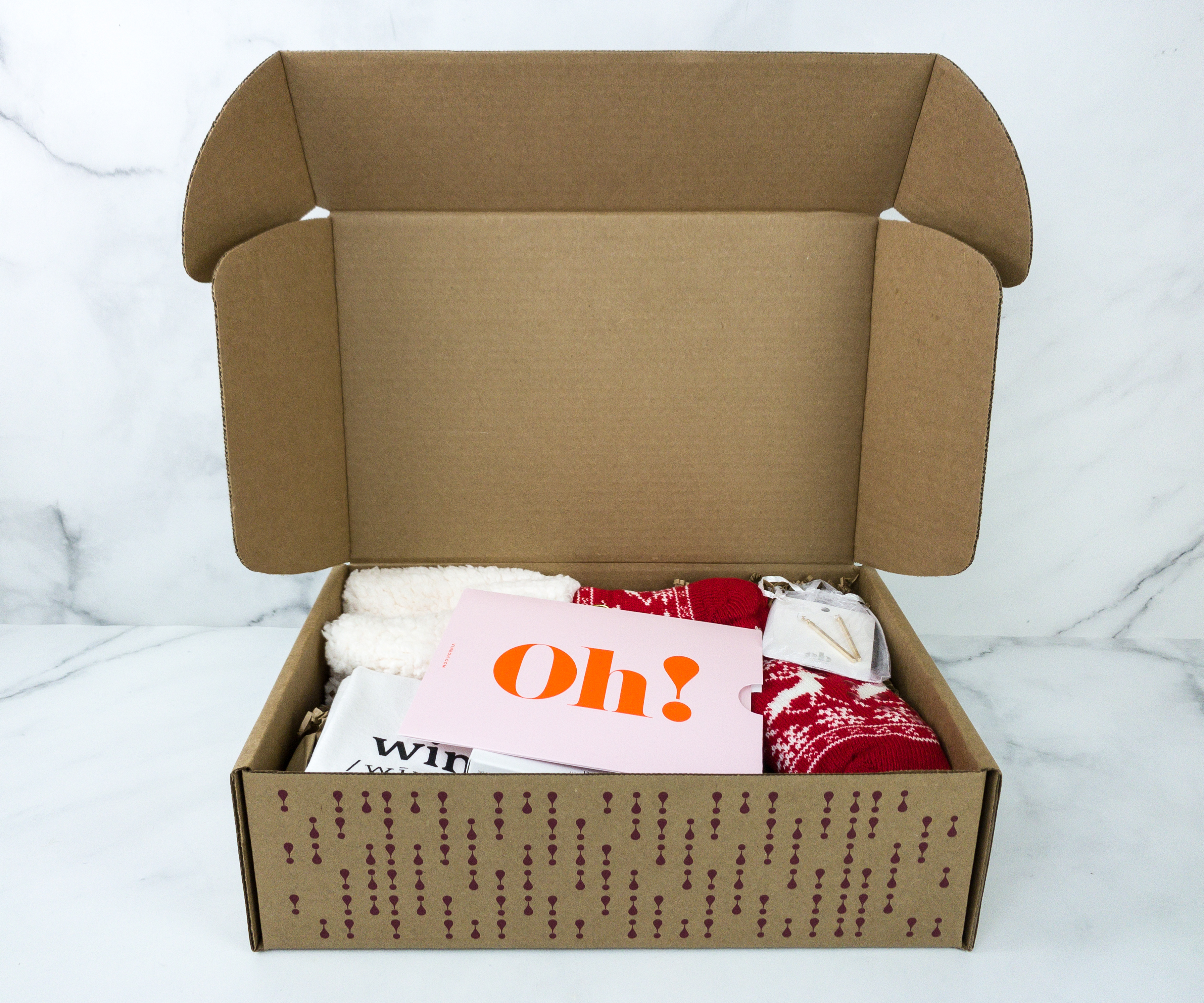 Vine Oh! is a quarterly subscription box and one of the first wine subscription boxes to include lifestyle items for women. Each seasonal box will include 2 bottles of wine (either whites, reds or both), plus full-size items that are fun, rejuvenating and delicious. Every box will have a retail value of $120 or more!
DEAL: Save $10 off + FREE extra bottle of wine + free Shipping on your first box with coupon code HELLOWINE.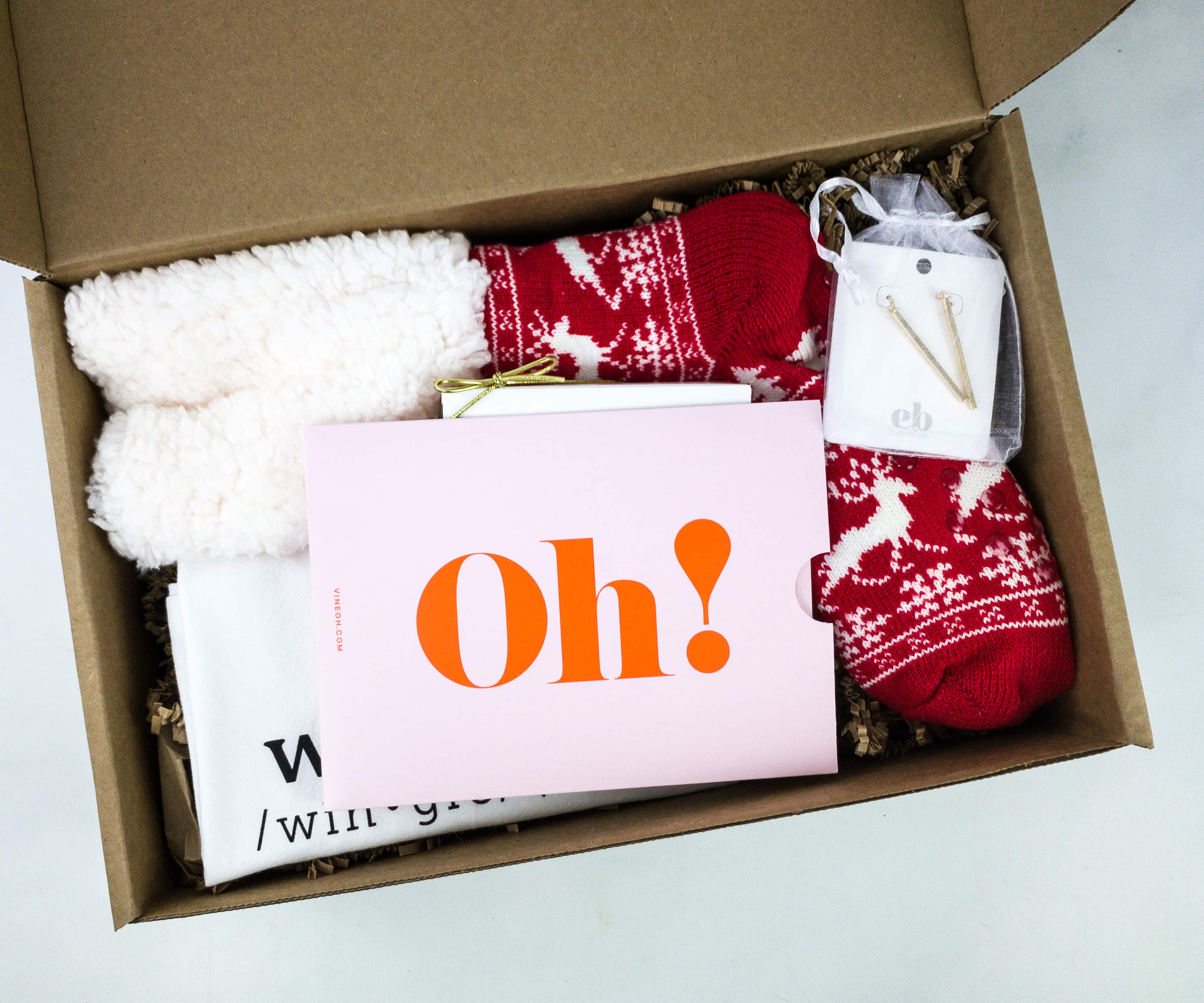 Inside is a deck of info cards tucked in a cardboard sleeve.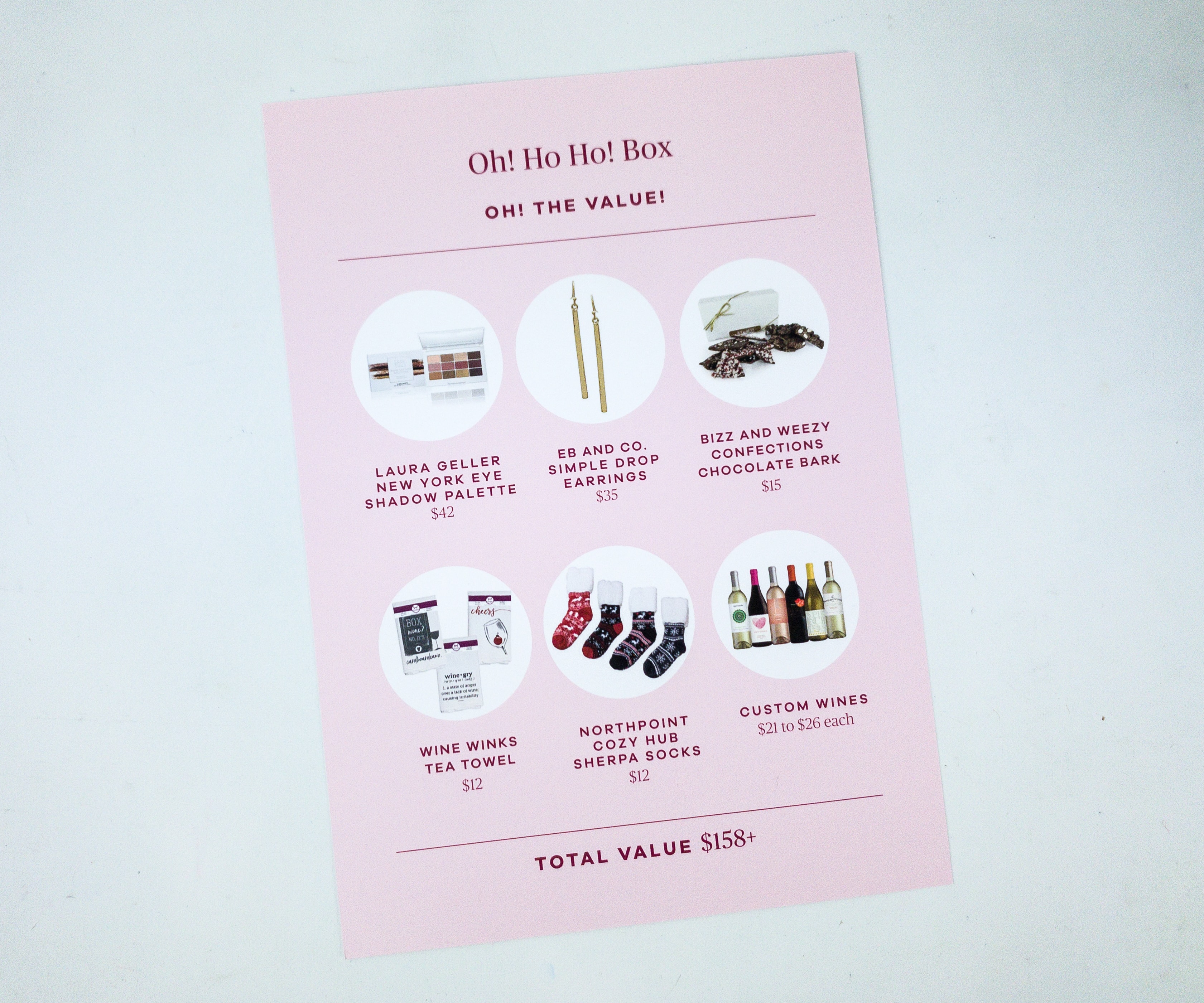 Of course, we got a list of all the items included in the box. This box's theme is Oh! Ho Ho!
The cards look so appealing with the loud pink exclamation point as the brand signature.
Each card also features a special offer from the featured brand.
Everything in my box!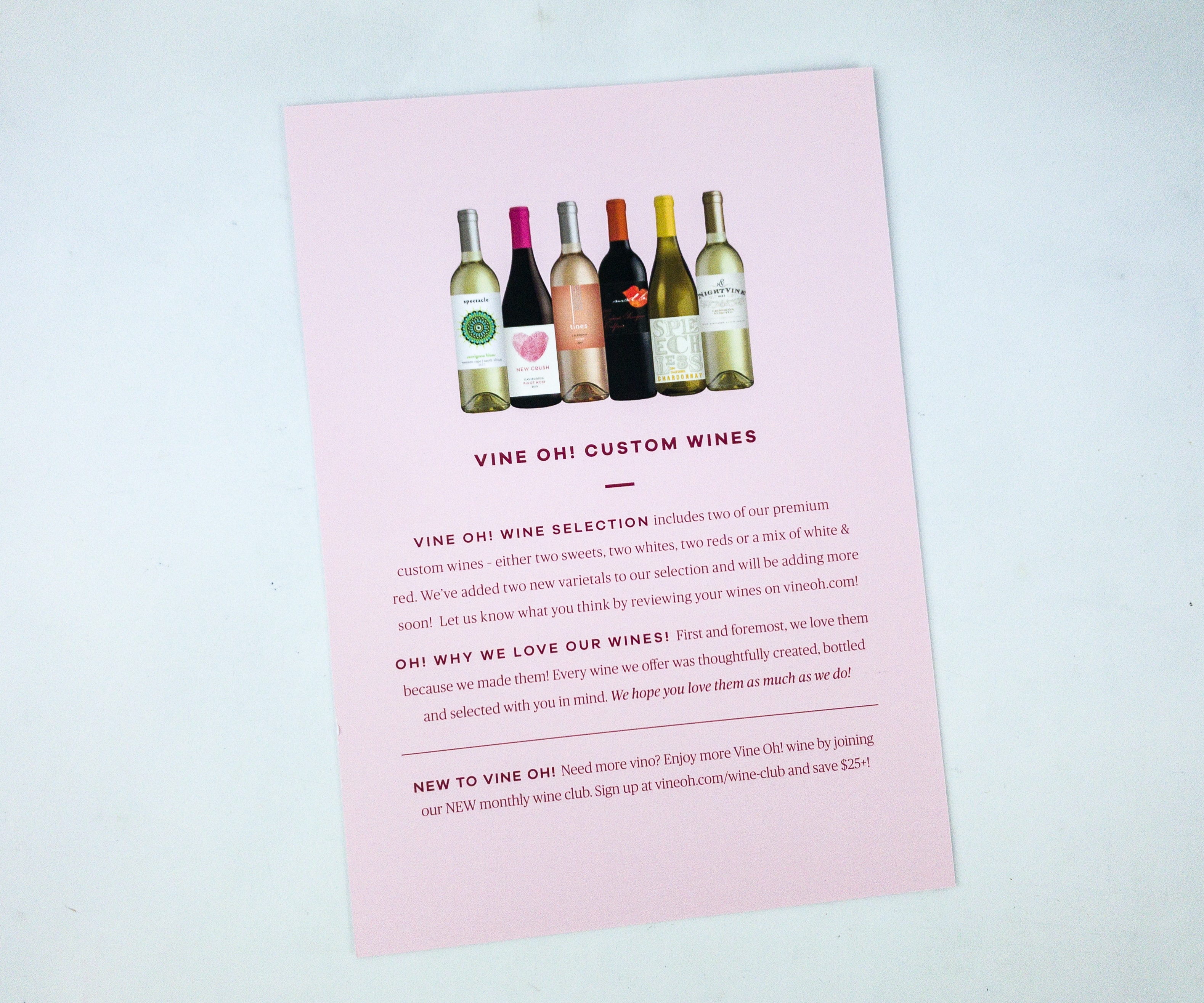 This card discusses about Vine Oh! Custom Wines.
VINE OH! WINE SELECTION includes two of our premium custom wines – either two sweets, two whites, two reds or a mix of white &red. We've added to new varietals to our selection and will be adding more soon!
This month, I got one bottle of white wine and one bottle of red wine!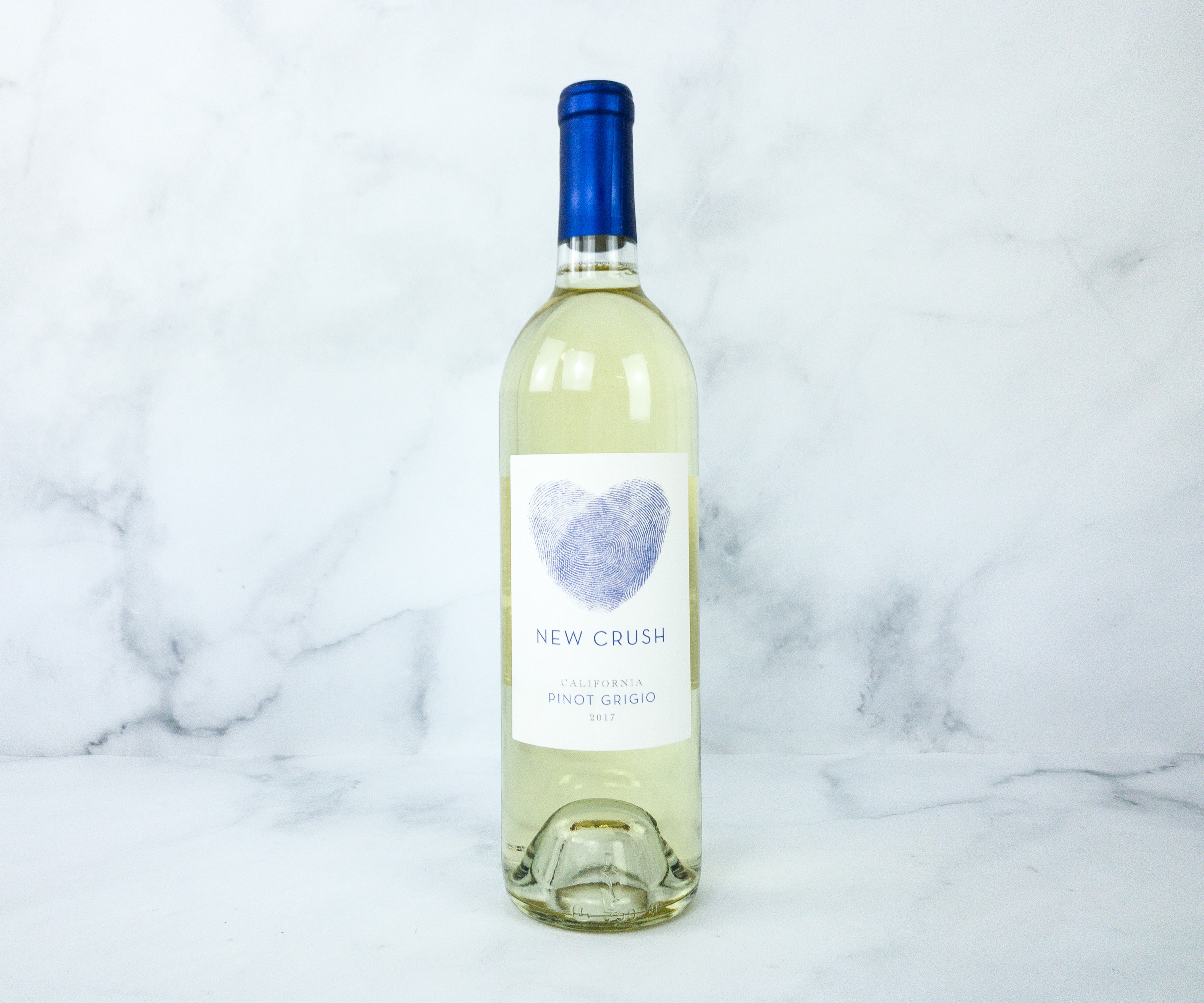 New Crush 2017California Pinot Grigio ($22) Light and refreshing, this white wine boasts of fruity flavors including casaba melon and citrus zest.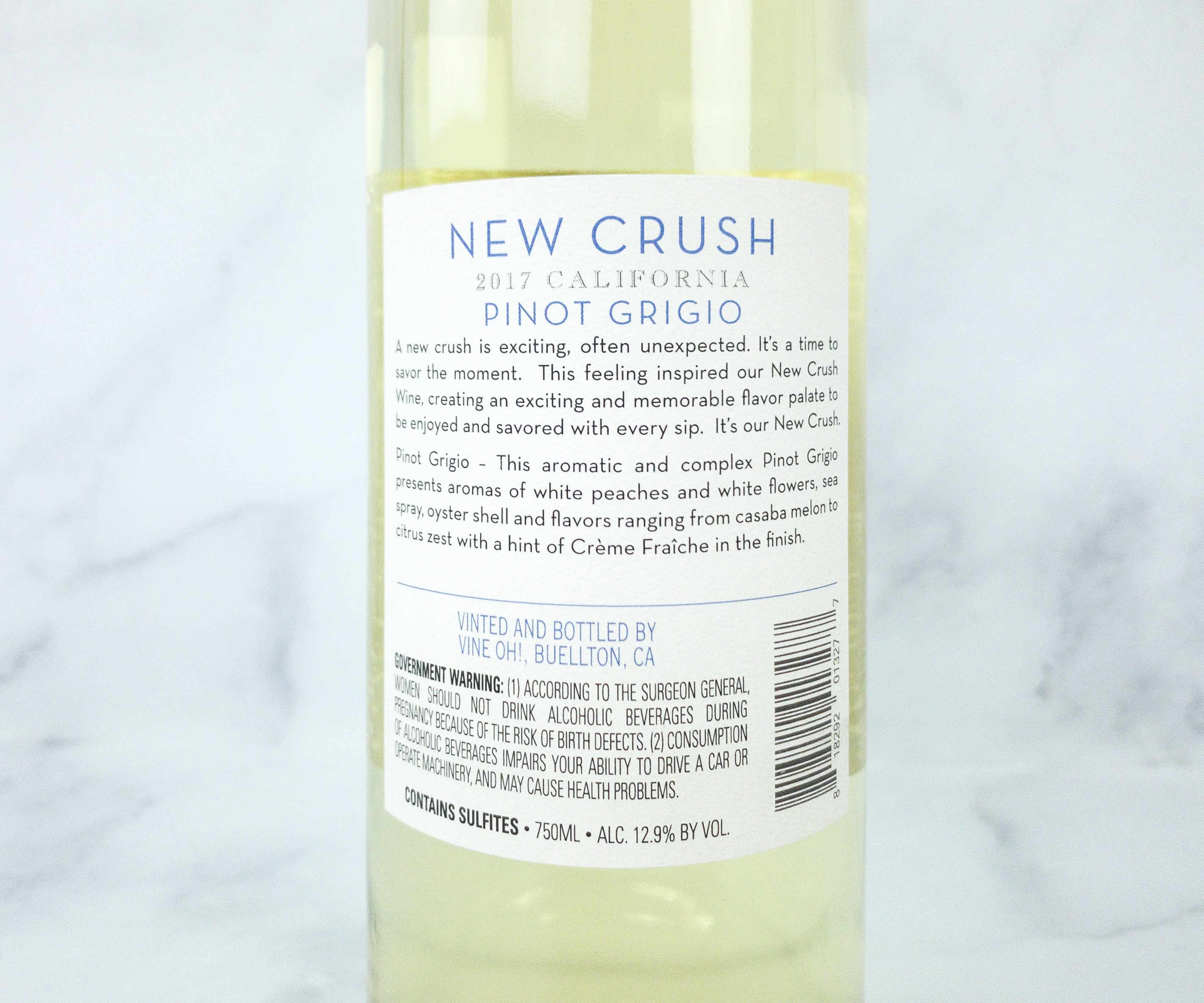 The aroma is dominated by white peaches and white flowers. It's a great everyday wine, which you can easily pair with various dishes including pasta, seafood risottos, and fried vegetables.
2017 Speechless California Merlot ($25) It's a plush red wine with a lovely blend of flavors including anise, licorice, blackberry jam, and notes of cloves and caraway.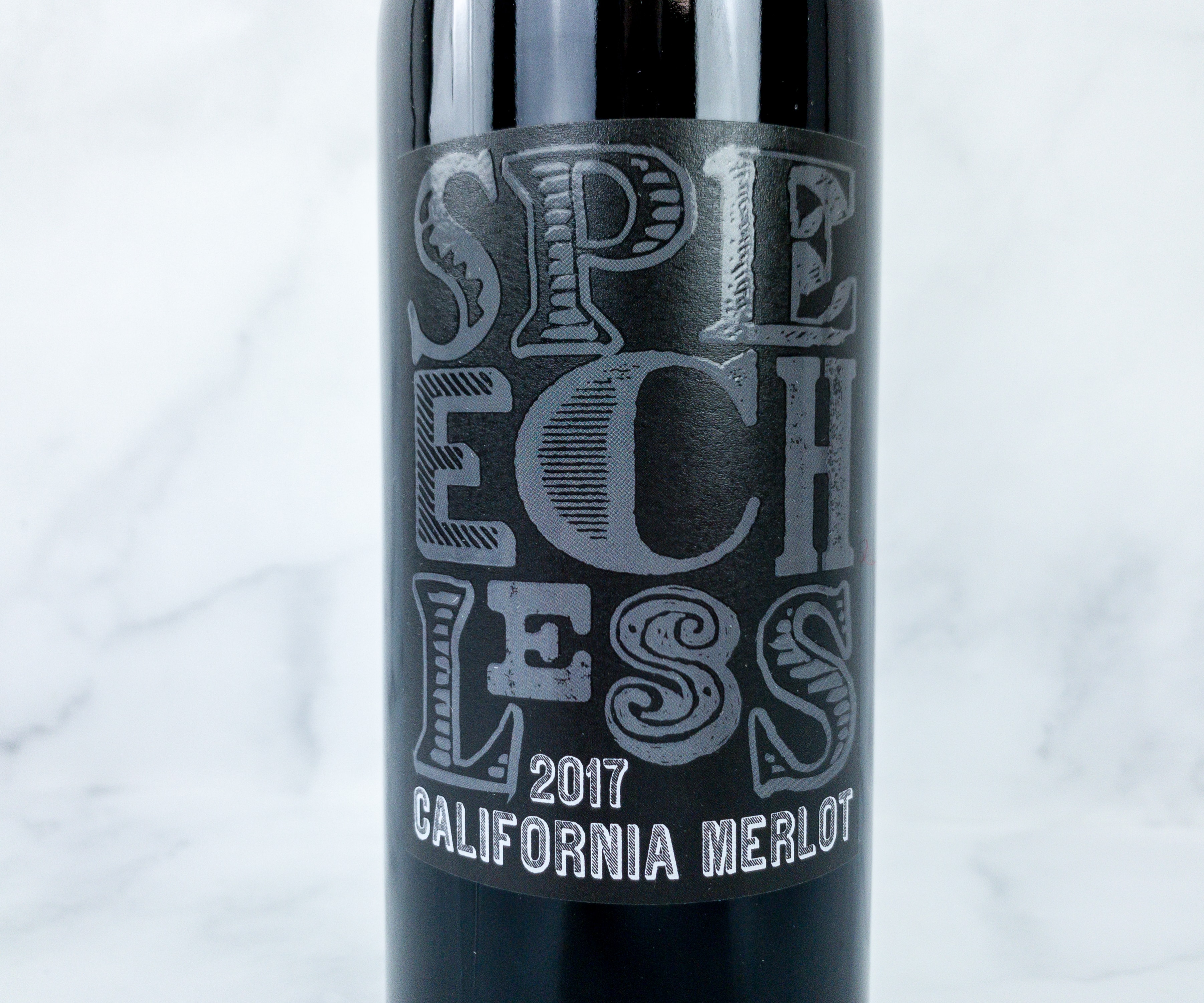 Its name is quite apt for the quality of the wine. It's so good, each sip makes you speechless. This red wine also pairs well with chicken dishes and other light meats.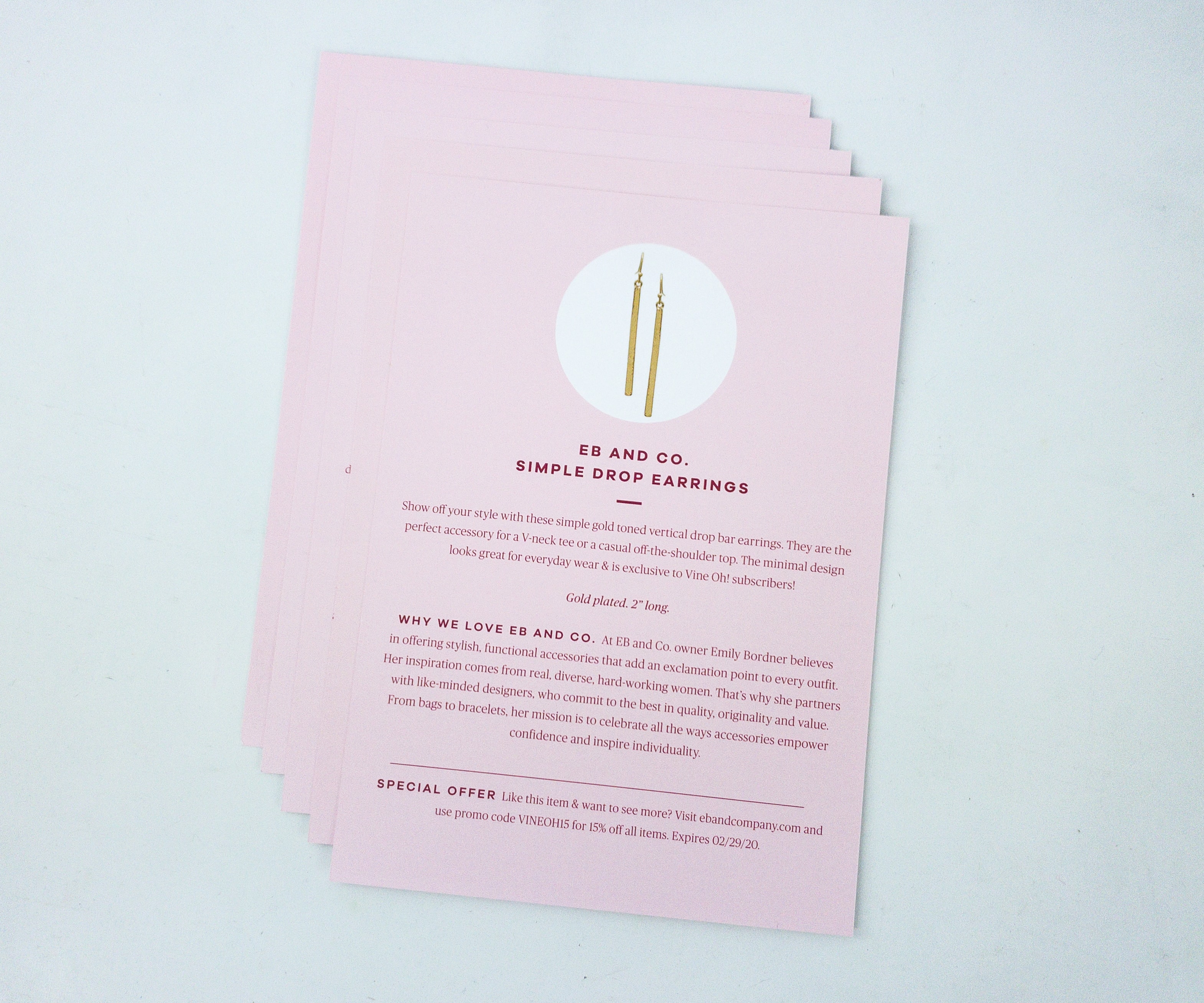 EB And Co. Simple Drop Earrings ($35) These lovely earrings are exclusive to Vine Oh! subscribers!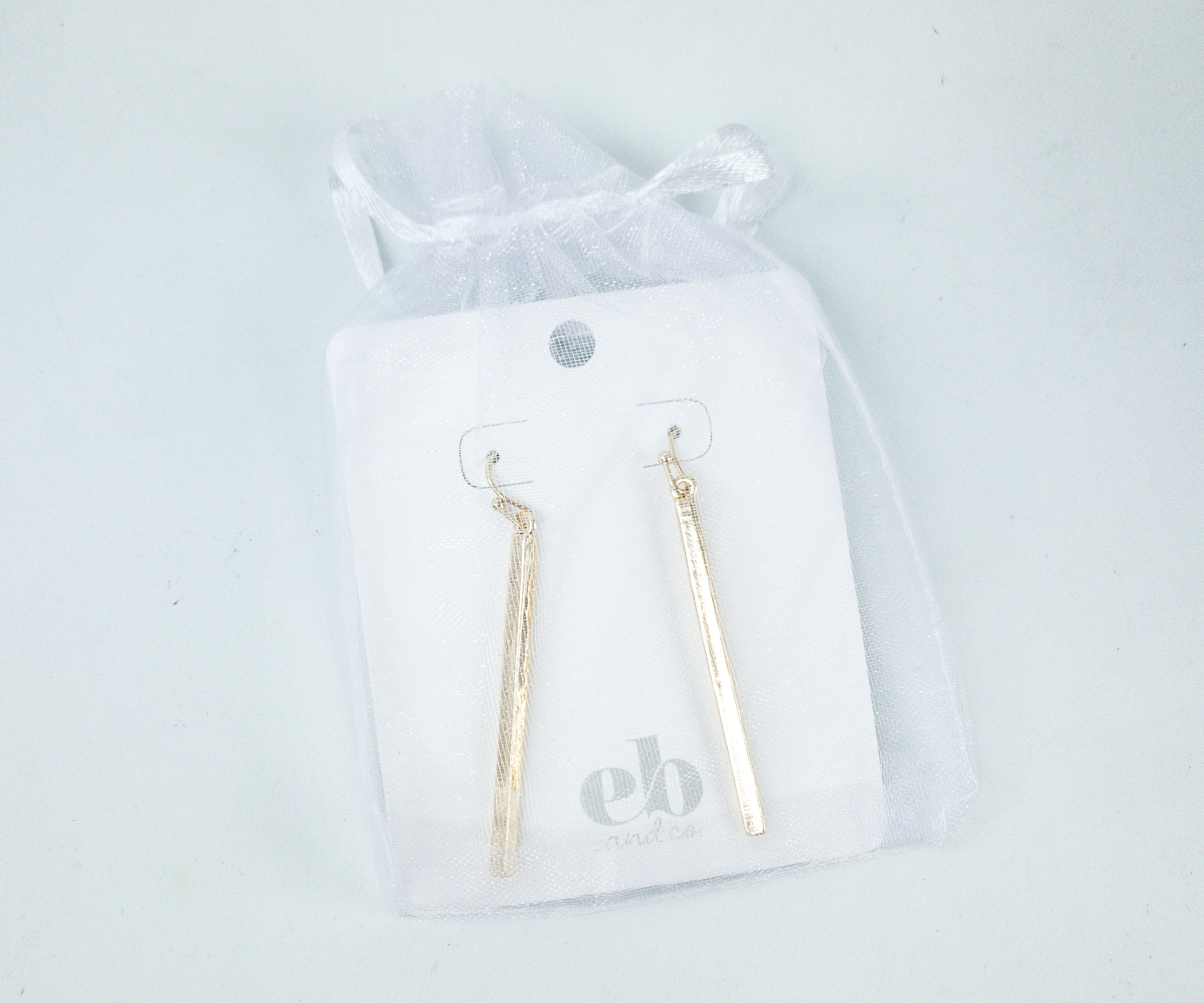 They arrived in a reusable organza pouch.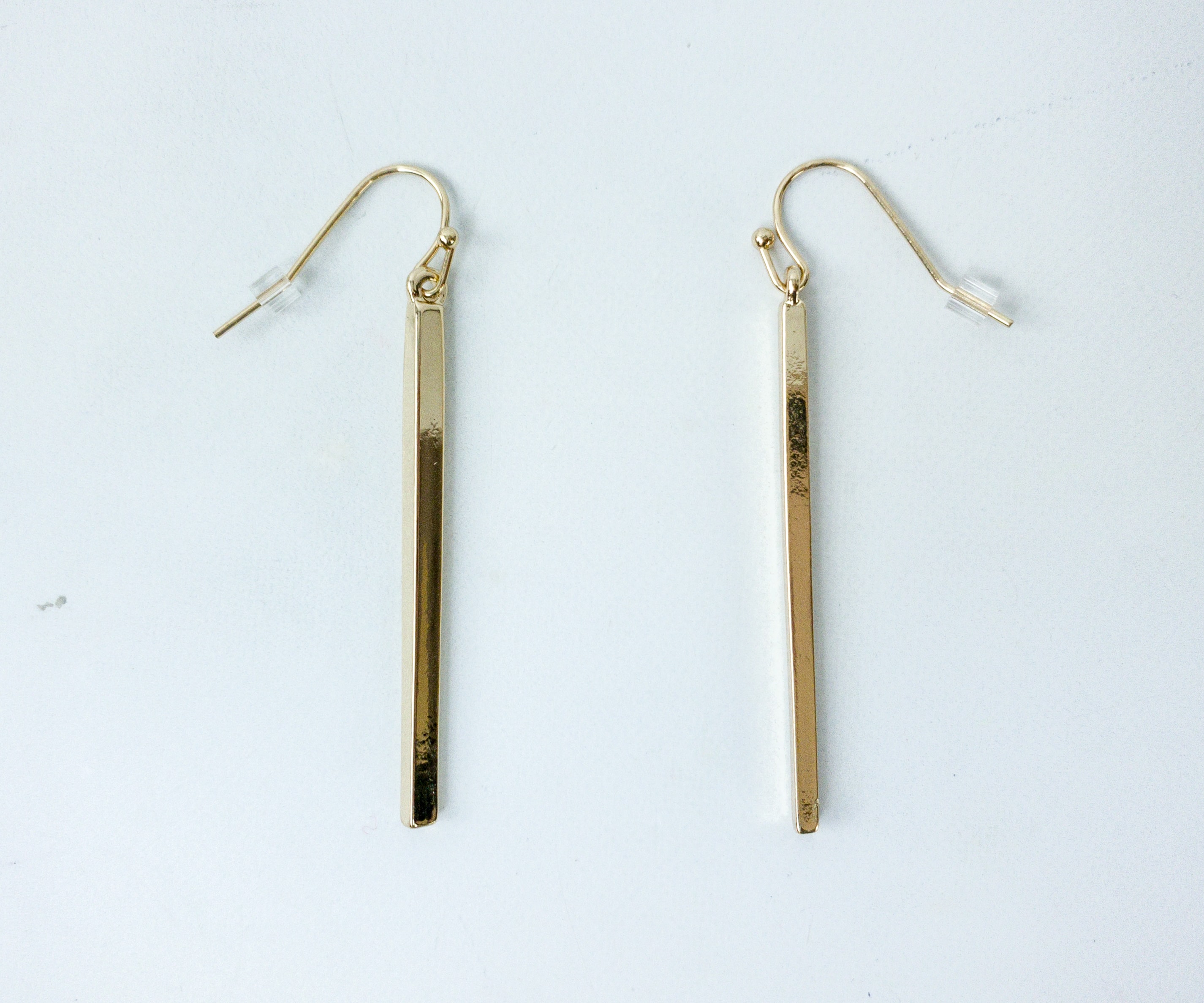 I like its minimal design, which is perfect to dress up or down. The dangling bars are gold plated and each of them measures 2" long.
Northpoint Cozy Hub Sherpa Socks ($12) These sherpa socks are perfect winter companions!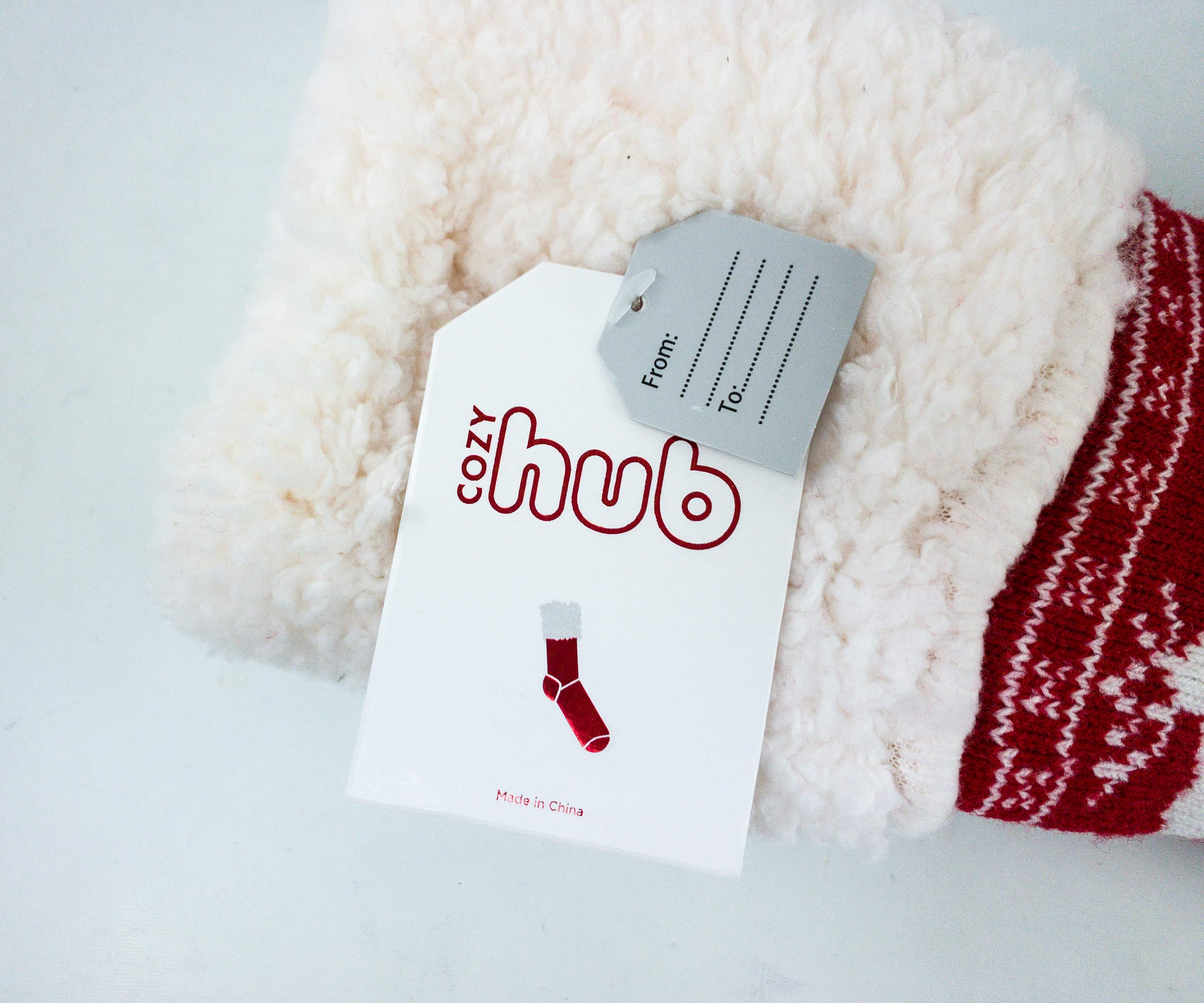 There's a gift tag, in case you want to pass it on to a friend who loves warm, fuzzy socks!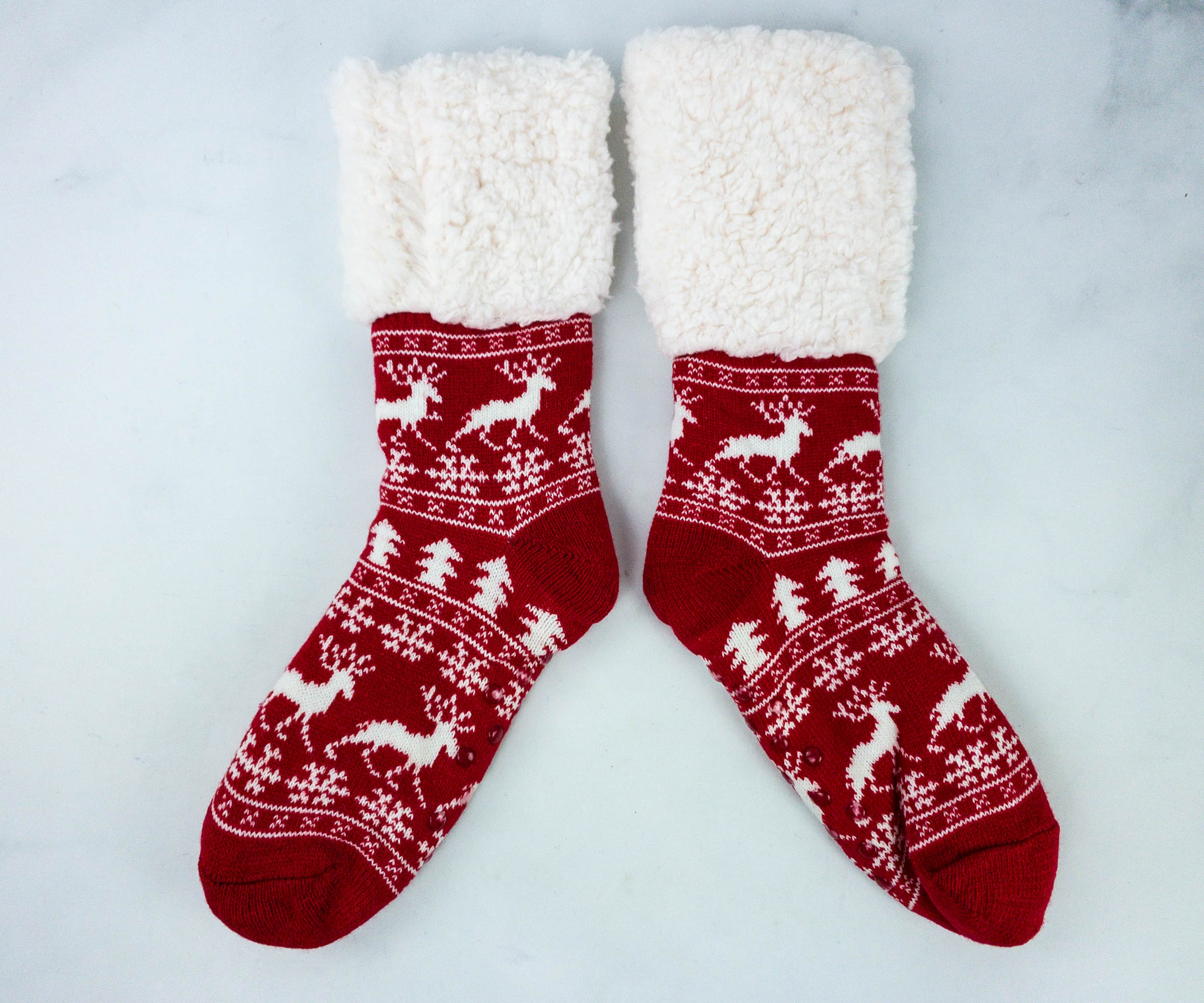 Subscribers will receive 1 out of 4 possible colors/variations. Mine is in red, with an adorable reindeer and Christmas tree pattern!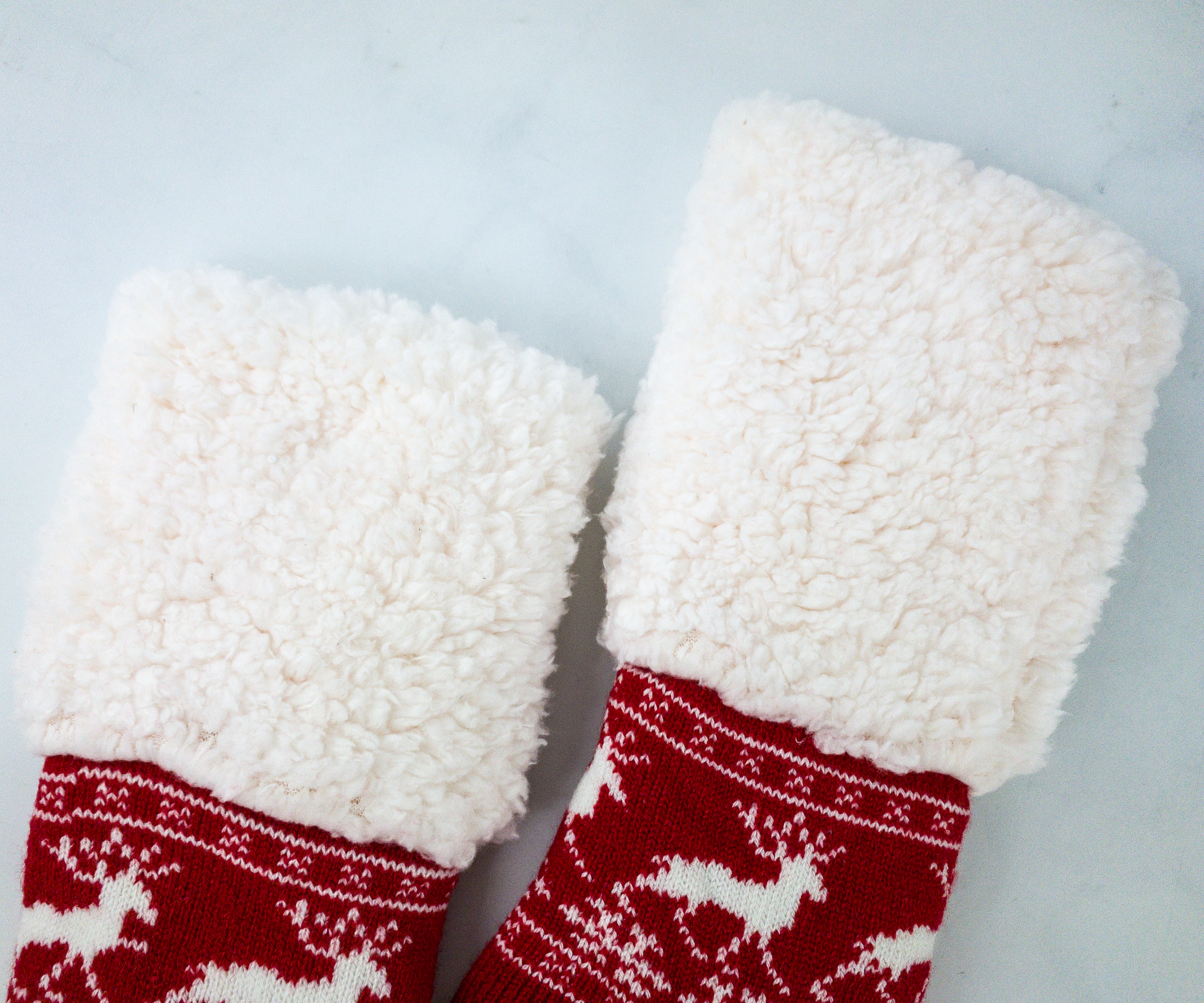 The cuffs are thick and plush! They're super comfortable and they look great with boots.
Each sock has non-slip grips at the bottom, so they're perfect to wear even around the house. No need to worry about slipping, even when you walk a lot or dance around!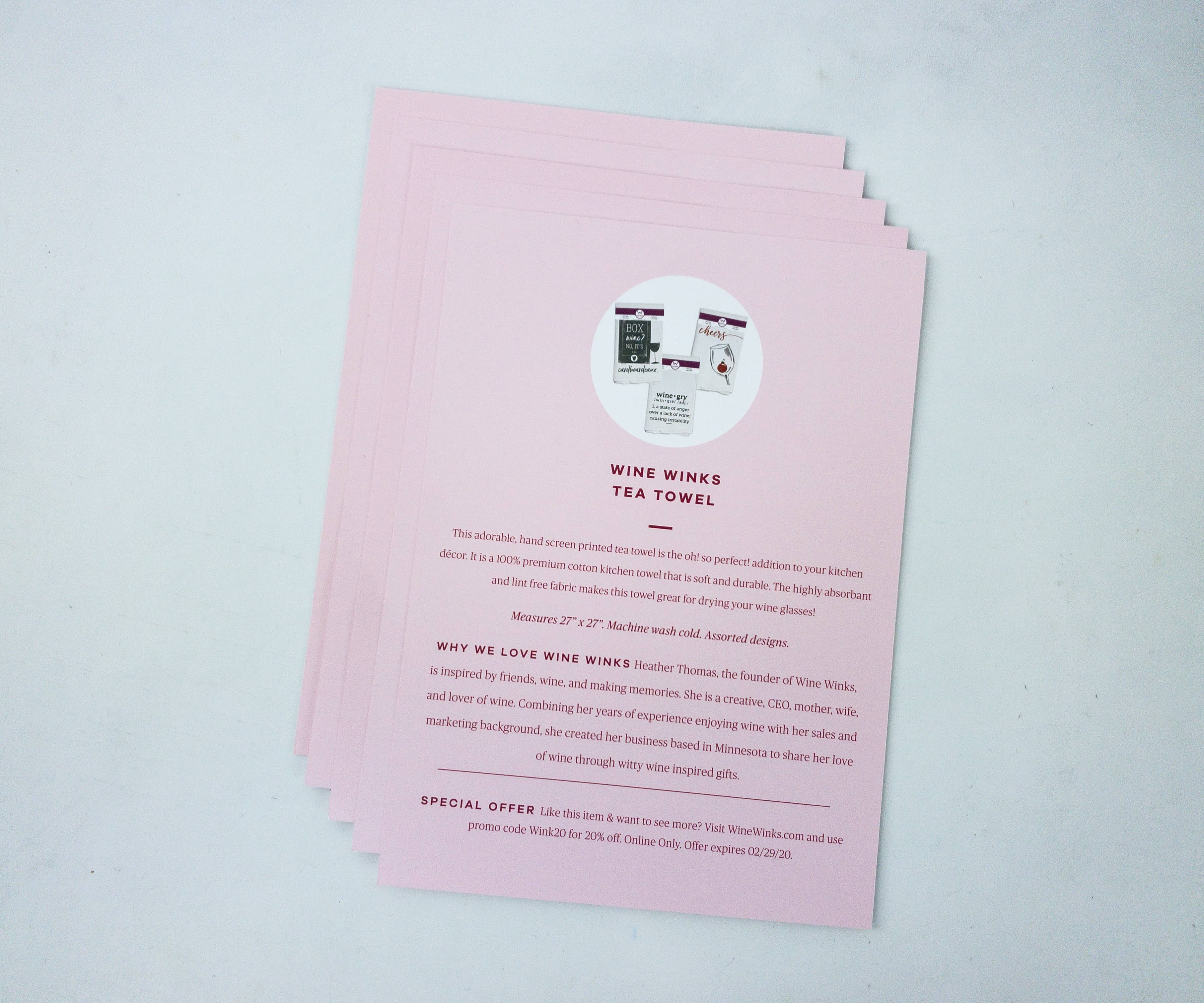 Wine Winks Tea Towel ($12) It's a hand screen printed, 100% cotton tea towel, which is super useful in the kitchen!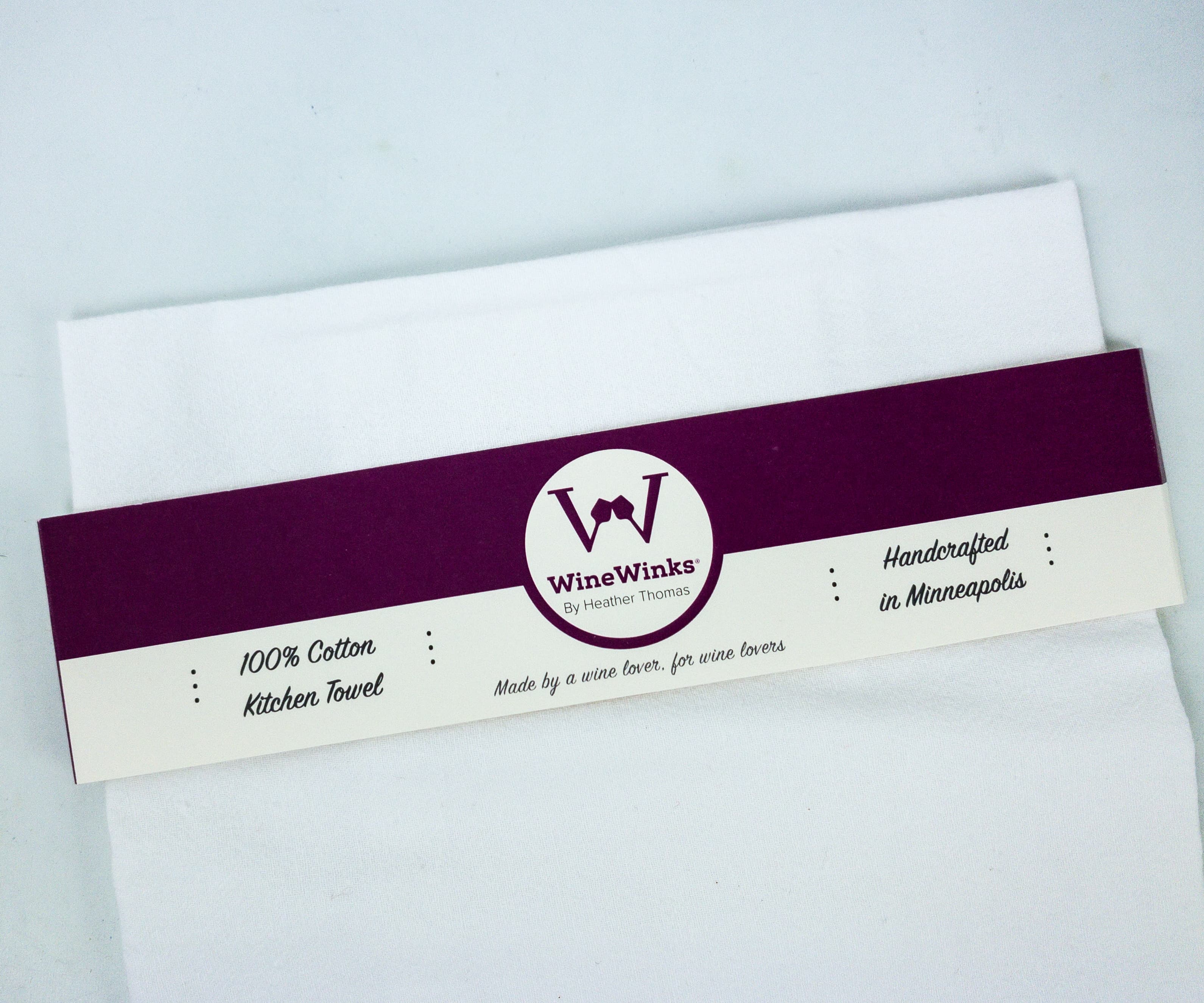 The kitchen towel measures 27 x 27. It's lint-free, making it ideal for drying wine glasses!
There are 3 designs available, and I got the one that defines what "wine-gry" means! I like the simple black and white design because it makes the towel quite versatile, it'll fit no matter what our current kitchen decor or theme is.
It has a loop on one corner, so you can easily hang the towel when not in use.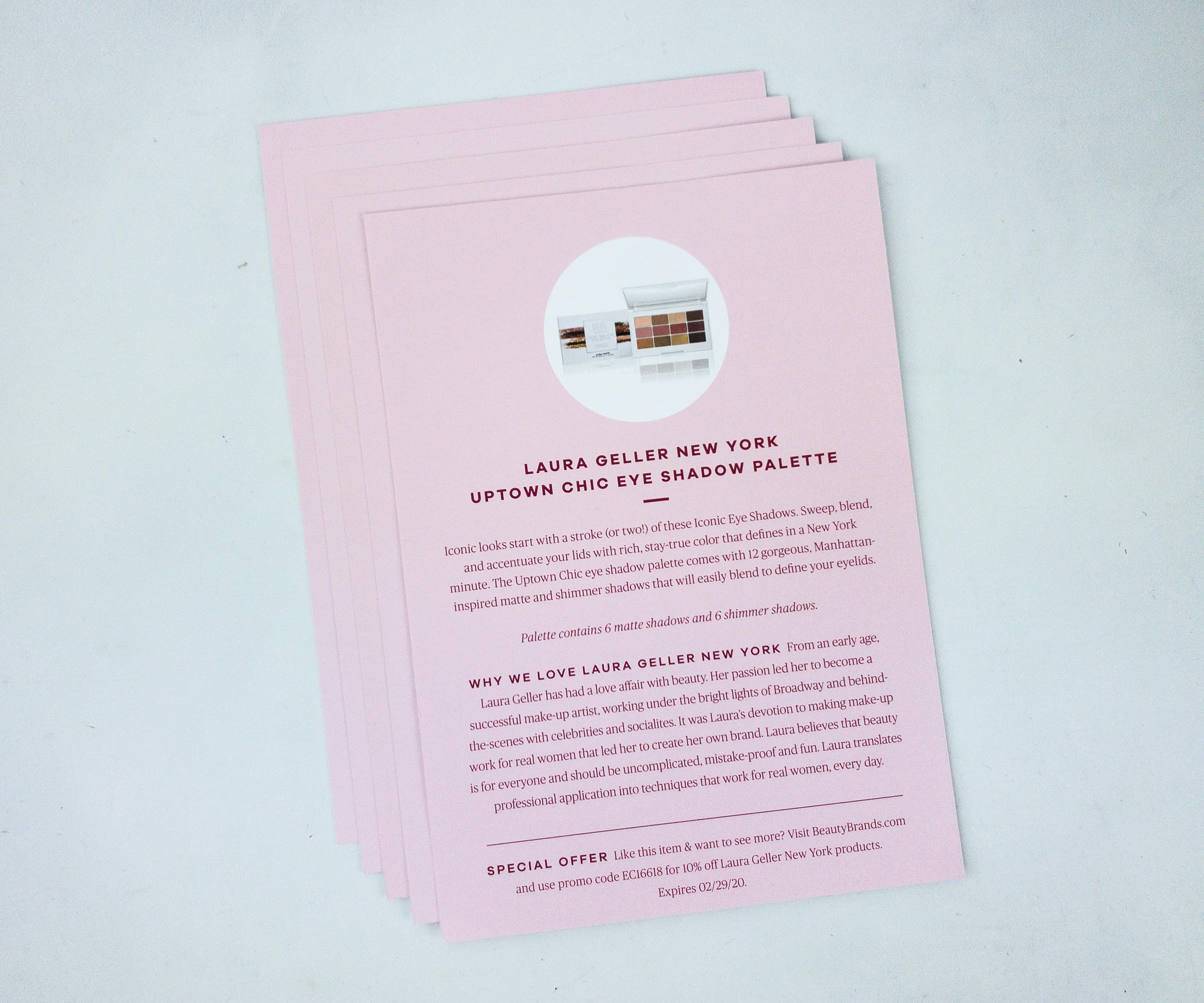 Laura Geller New York Uptown Chic Eye Shadow Palette ($42) One can never have too many eyeshadow palettes! I'm so happy about this one because it features Manhattan inspired colors, and there are 12 of them that I can mix and match.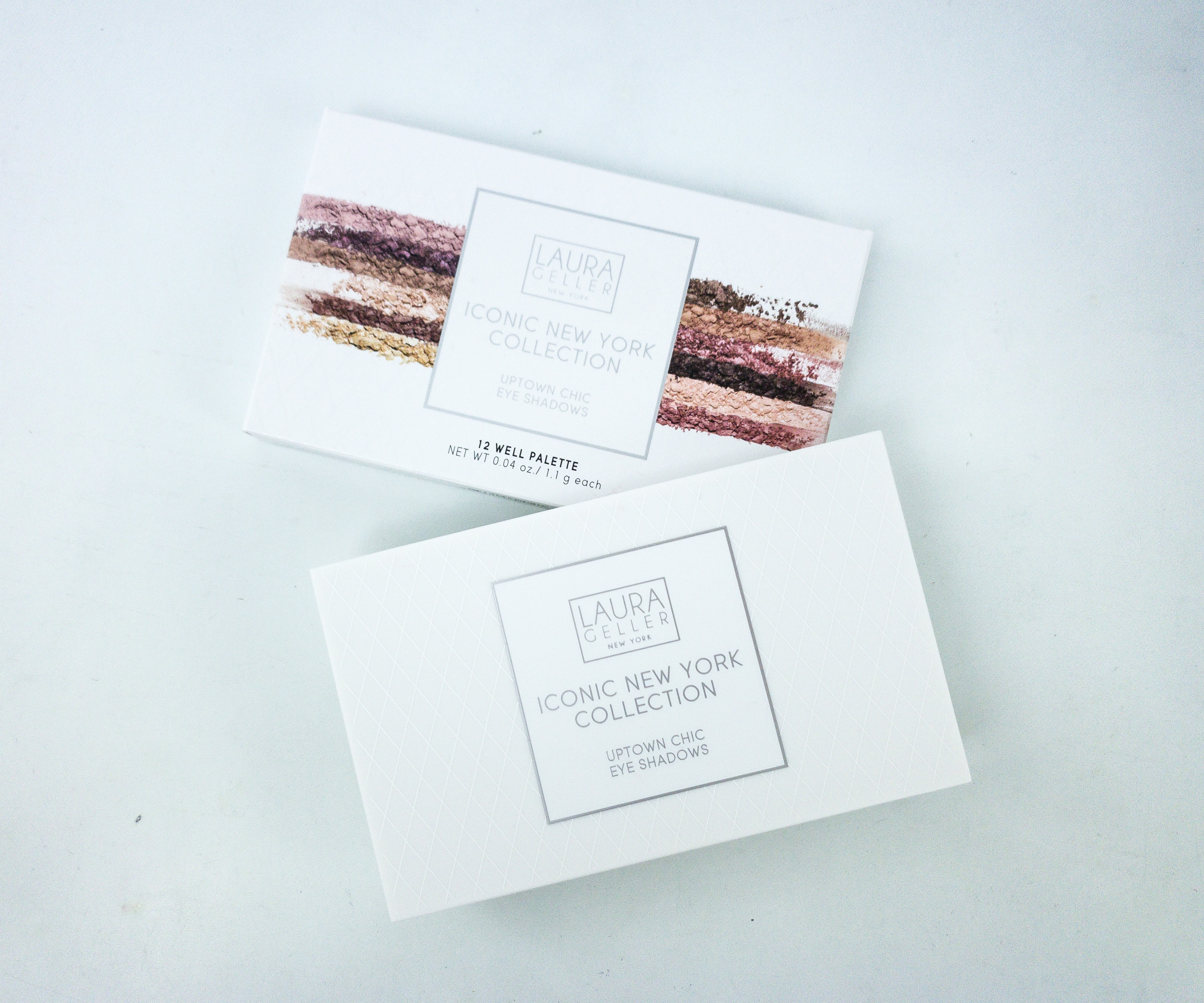 I love the texture of these eyeshadows. They're light as air and they glide smoothly like butter! The pigments are quite vibrant as well. A couple of swipes would do, but for a more intense look, it's best to apply them wet!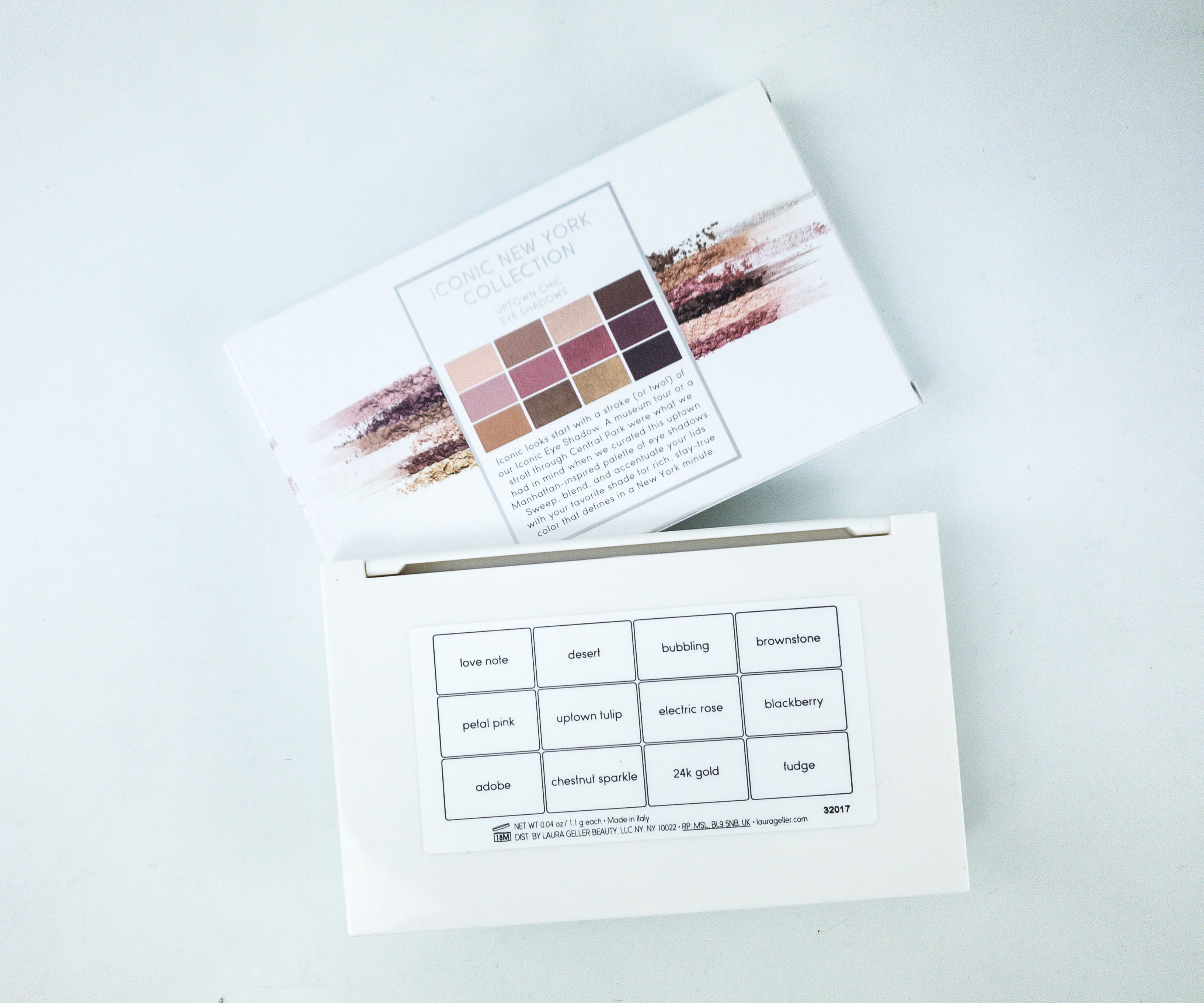 The back of the compact features the names of each shade for easy reference.
There are 6 shimmer and 6 matte colors! Whether strolling at the Central Park or just for your everyday looks, these eyeshadows are perfect. The colors are versatile and easy to match with any mood or occasion. From natural to bold, you can surely find them here.
Bizz And Weezy Confections Chocolate Bark – We're wrapping up this season's box with a yummy treat! It tastes great on its own, but you can also pair it with wine!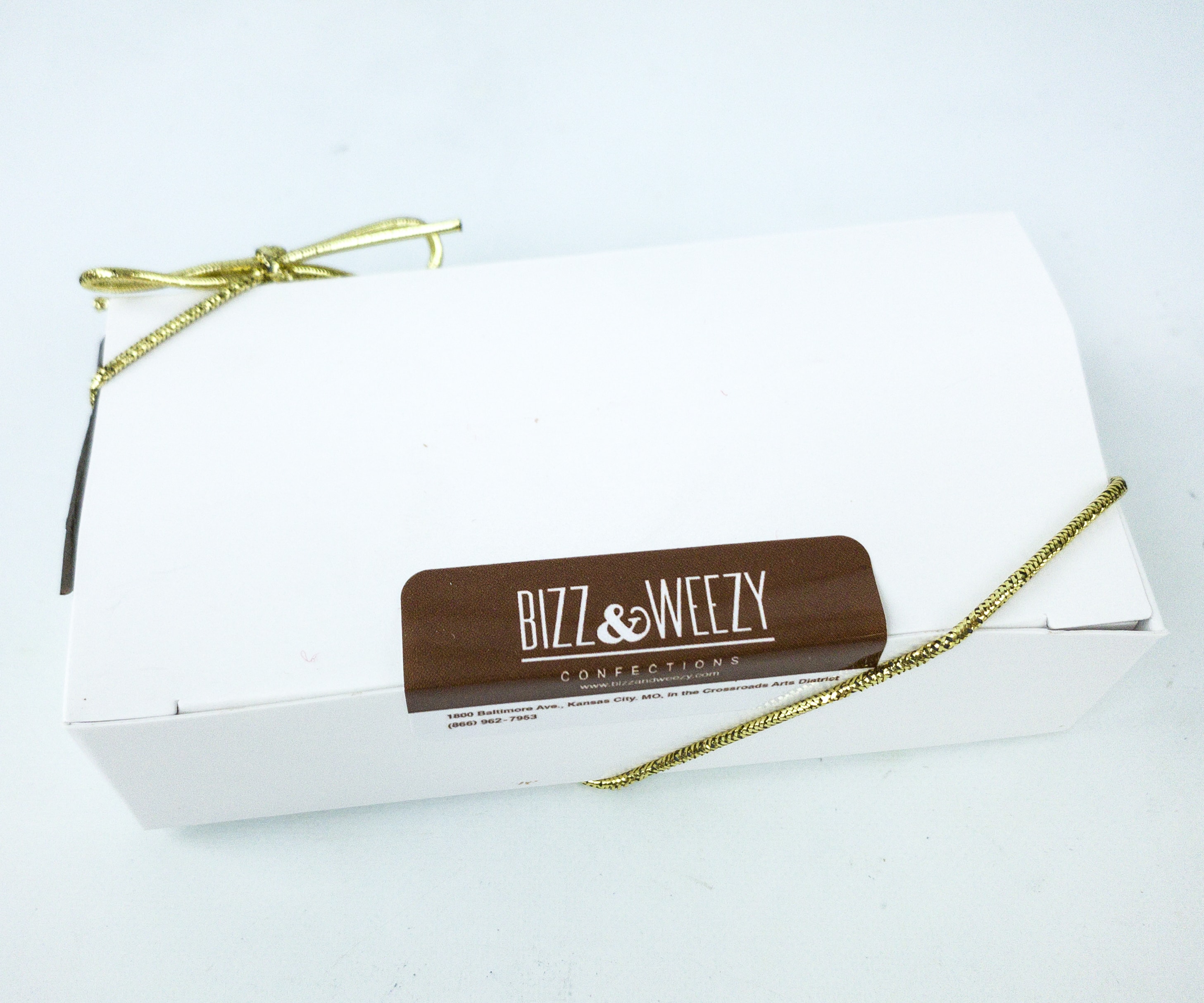 The treat arrived in a box, secured with a gold-colored string.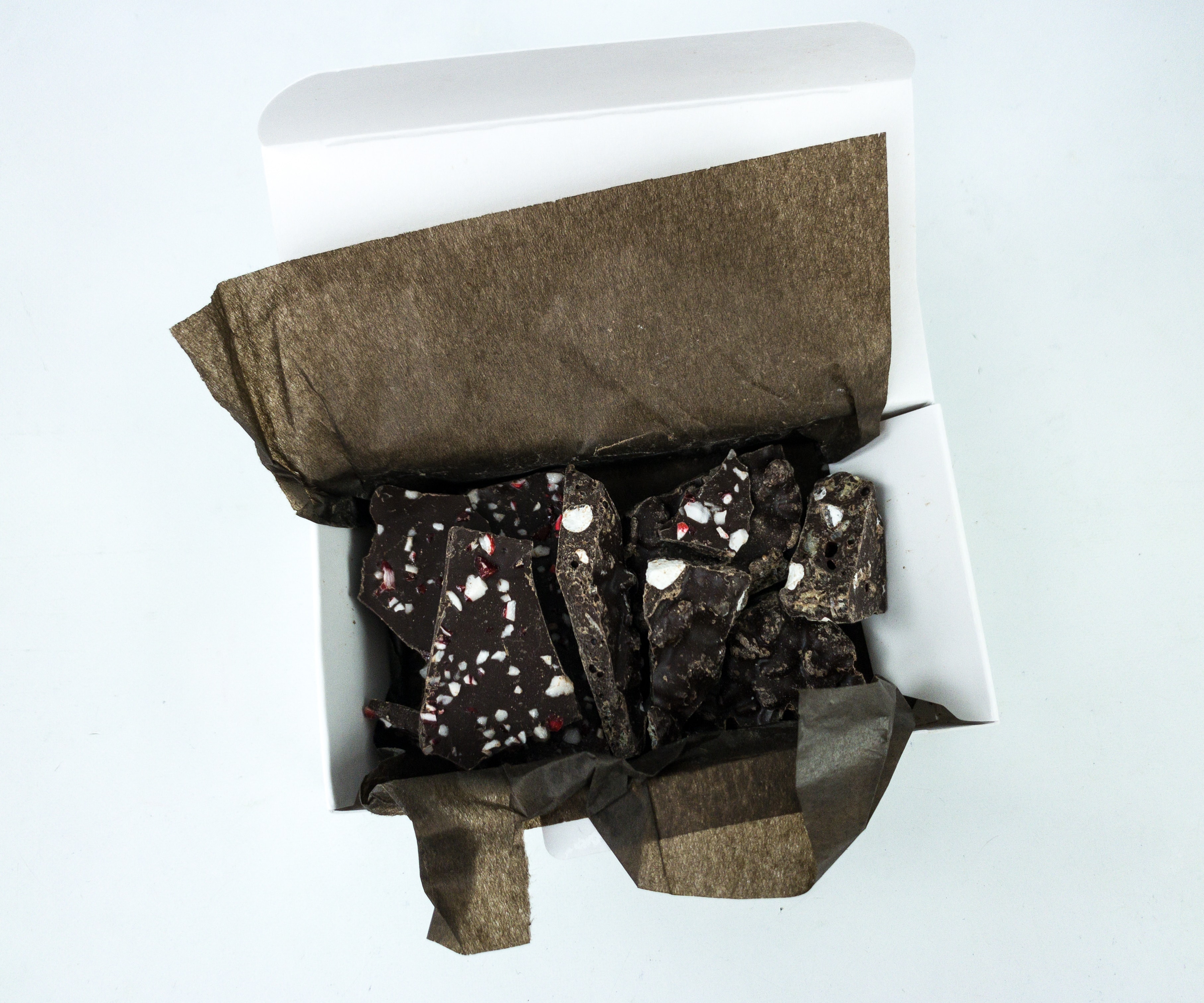 Tadah! Look at that chocolatey goodness! This box includes 2 flavors: Marshmallow Crunch and Peppermint Bark. The dark chocolate used is really good and there's no bitter aftertaste!
I loooove Vine Oh! I mean, it has wine and lifestyle must-haves all in one package, so who wouldn't? Getting this box every quarter reminds me to sit back and relax… with a glass of wine in one hand, of course. For winter, they included an eyeshadow palette that I find so beautiful and versatile. Of course, they didn't forget to throw in an edible treat as well! This time, it's a small box of chocolate bark with marshmallow and peppermint flavors. This box would also make a great gift for gal pals. They even allow you to change the shipping address each quarter, so you can keep a box for yourself and change the address to a friend's for the next box!
What did you think of Vine Oh?