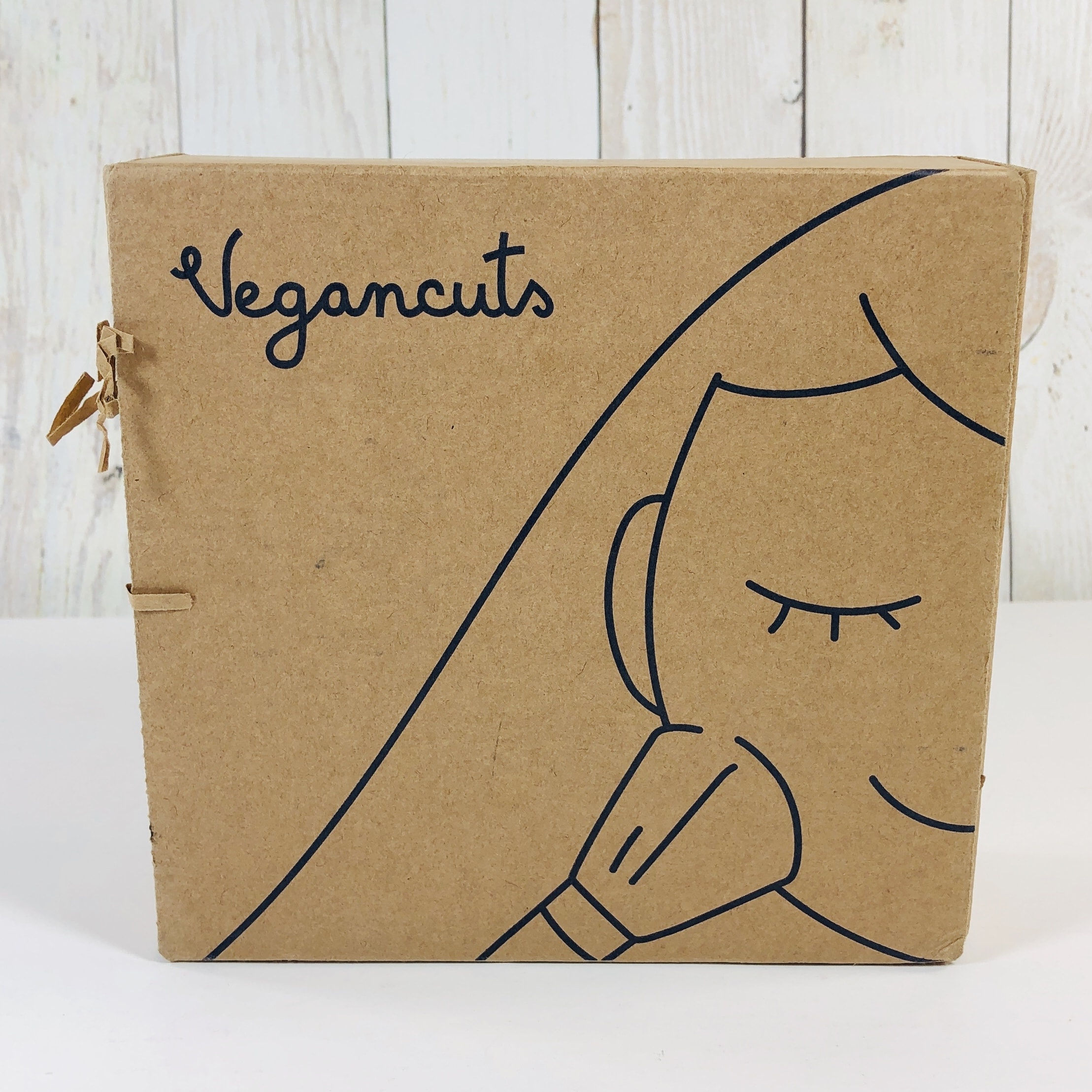 Vegancuts Beauty Box is a monthly beauty subscription service that sends 4 or more items ranging from unique cosmetics to luxurious skincare. Best of all, they are 100% cruelty-free and vegan, plus most items are natural and non-toxic! Monthly recurring shipments are $22.95 with free shipping in the USA (there is an additional charge for other countries). This sub is also available in 6 or 12-month terms that do not renew but that do earn you a discount.
Each month you'll receive a delivery of 4 or more new deluxe or full-size products, from unique cosmetics to luxurious skin care, that treat your outside as good as you treat your inside.
DEAL: Use the coupon code hellosub to get $5 off your first box on any Vegancuts subscription!   It can only be used once per customer, but it can be used on multiple subscriptions at once so long as they are in the same transaction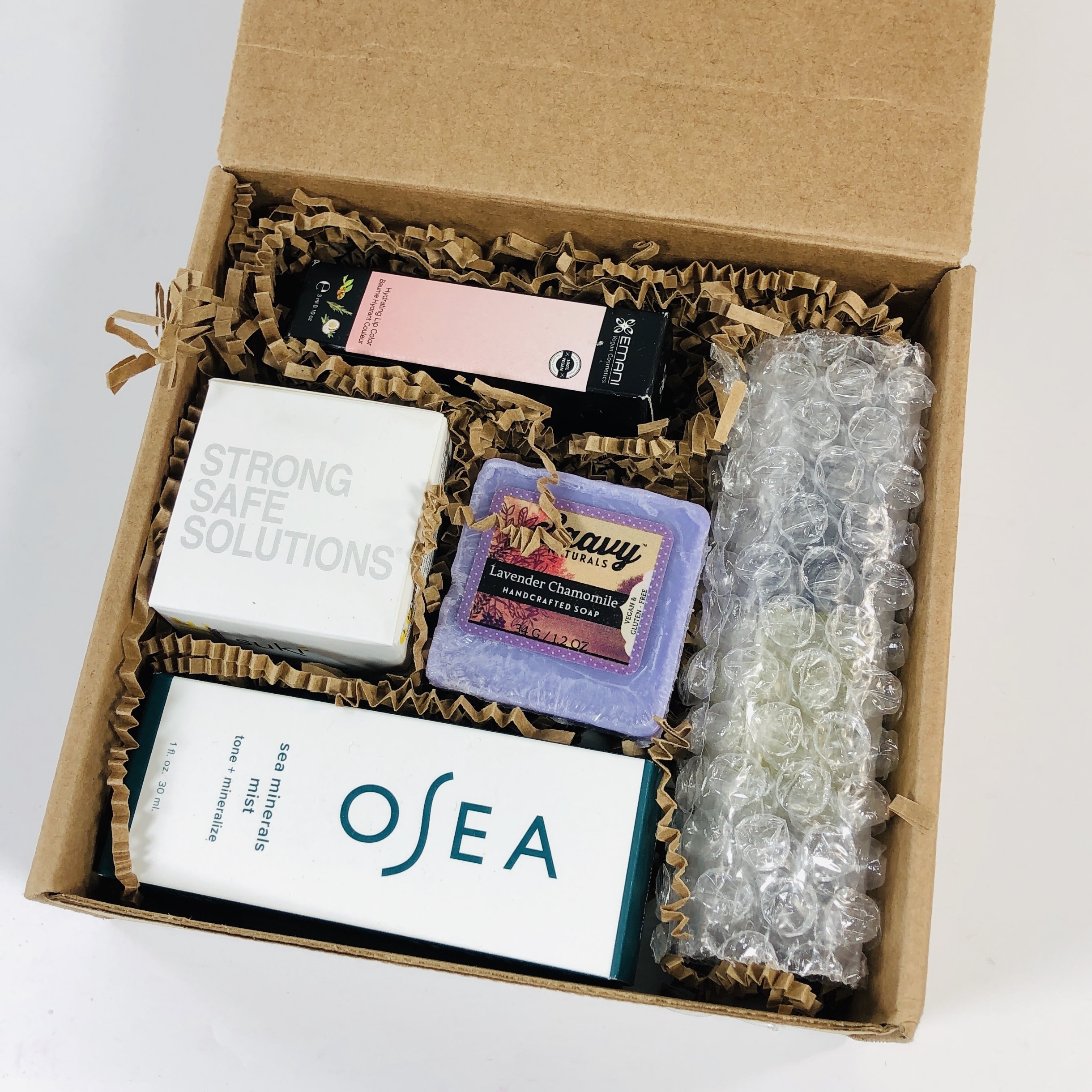 My items were tucked into shredded paper. I love seeing the items in their original boxes! One item was wrapped to keep it from breaking.
My card was missing so I reached out to Vegancuts and they provided me with the info for the December box. Proceeds from this box will help support animals at the Farmaste Animal Sanctuary!
The back of the card lists the items and retail value and brief instructions. The December box was co-curated with Leaping Bunny and features their approved brands! You can find even more info about the products (along with coupon codes) and info on the supported cause on the Vegancuts website.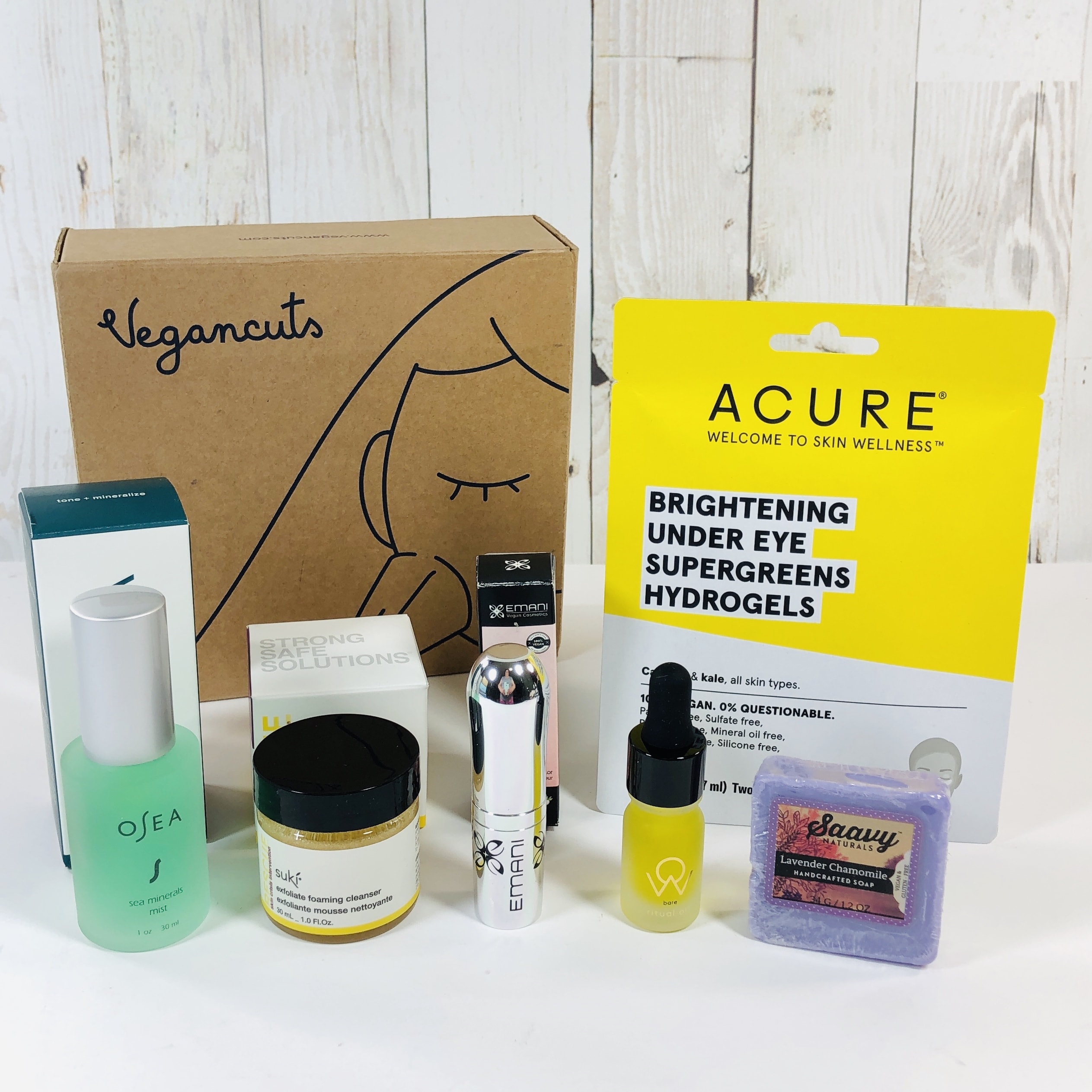 Everything in the box!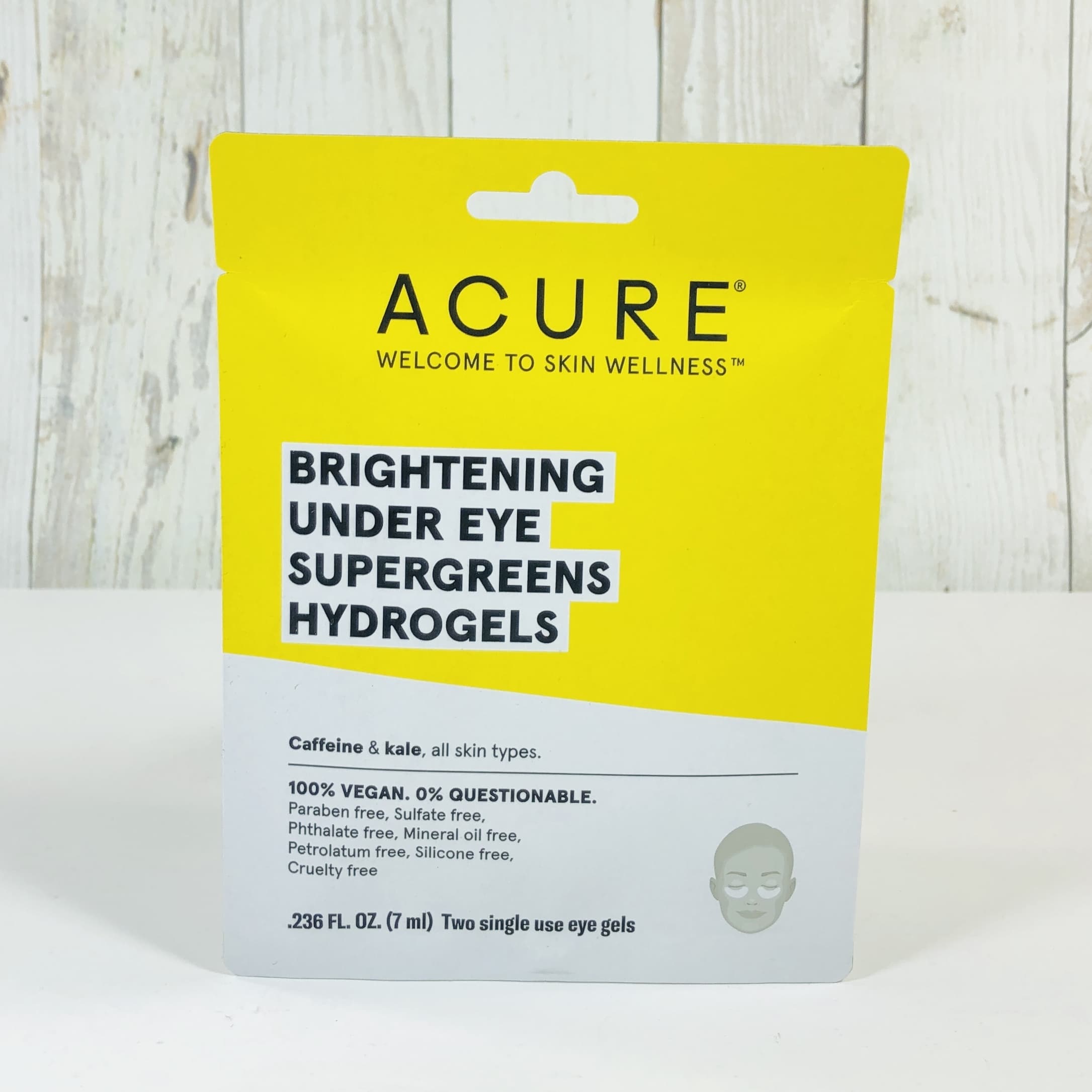 Acure Brightening Under Eye Super Greens Hydrogels ($3.41) I rarely wear face masks, but eye masks are something I can't get enough of!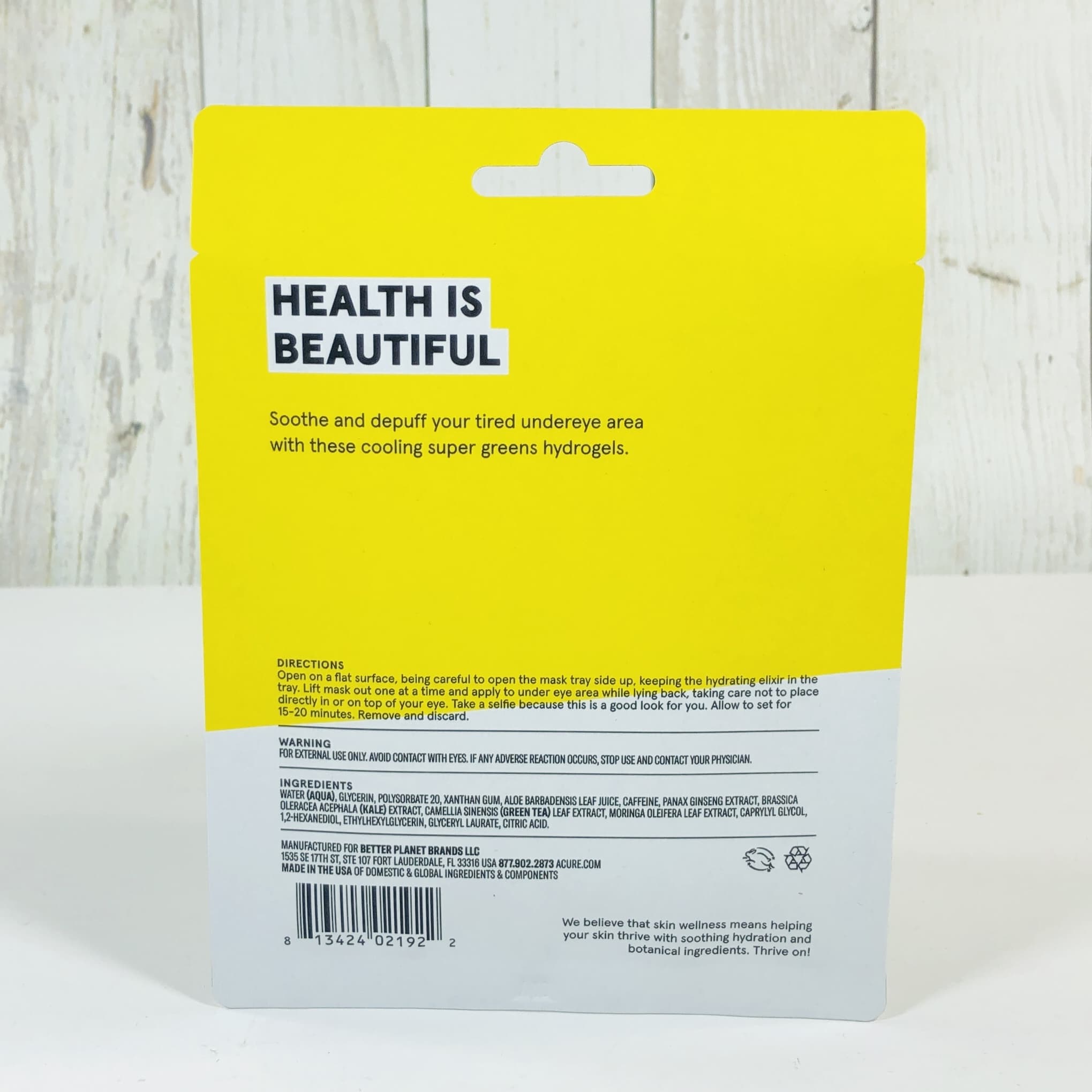 Ingredients include aloe and kale extract plus green tea and moringa.
What the kale? I wasn't expecting these to be green! I ripped one while trying to remove it from the package but it fit fine under my eyes. I know these are supposed to be soothing but they felt cooling to me and even had a sort of tightening effect. I didn't detect any scent at all.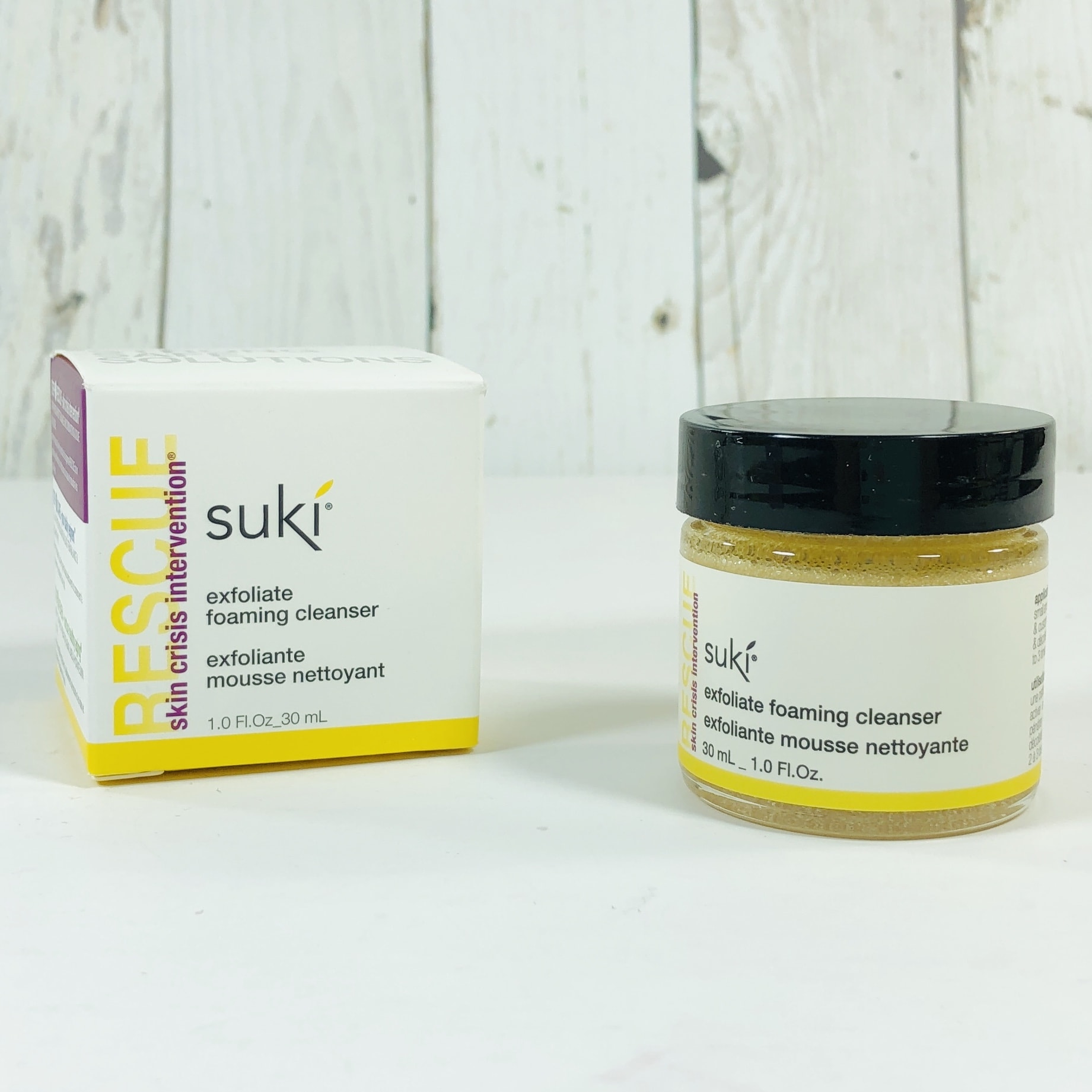 Suki Rescue Exfoliate Foaming Cleanser ($11.95) was a new-to-me product and I liked it!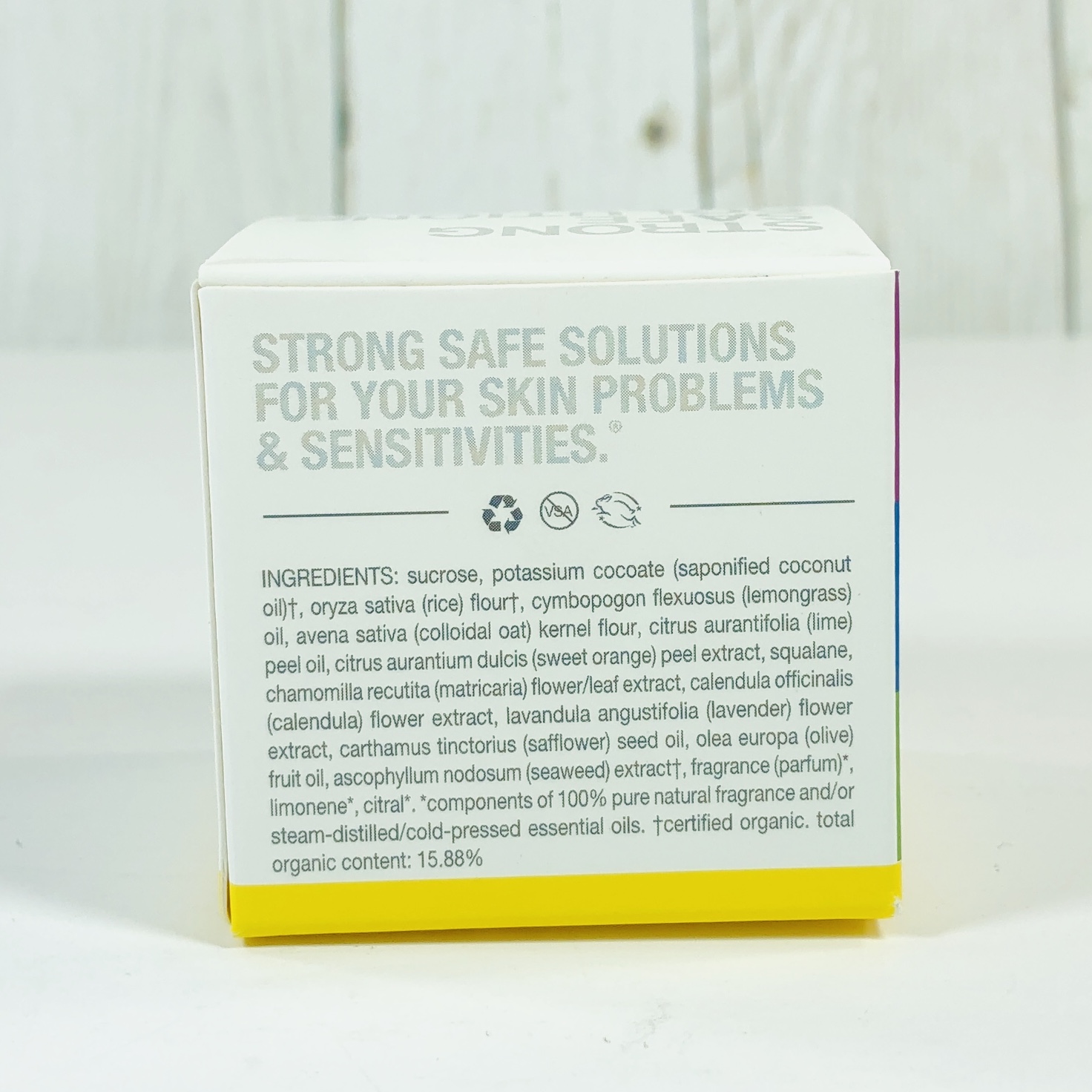 Sugar and coconut oil are the first two ingredients along with essential oils such as lemongrass and lime and it smells very uplifting.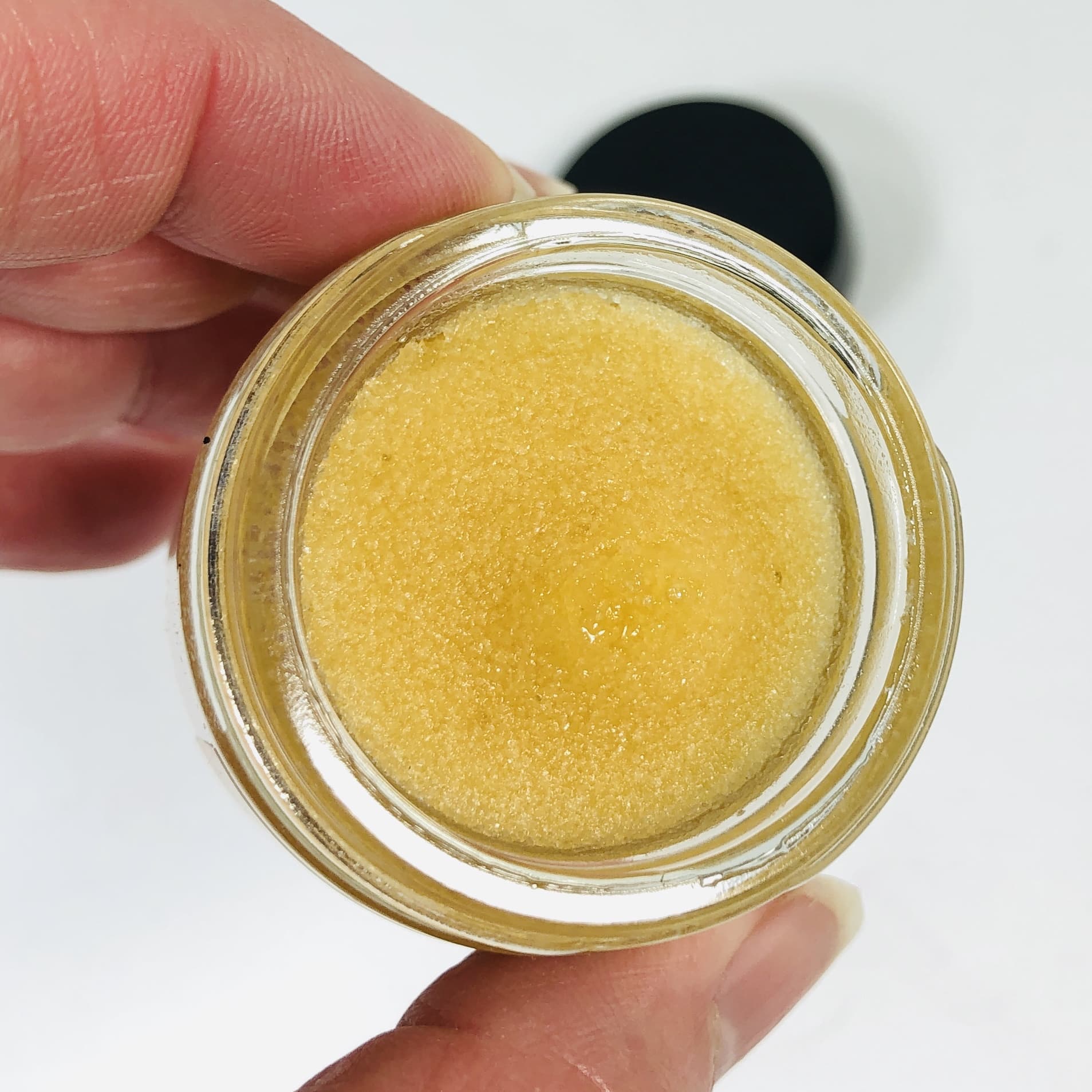 I watched a video online on how to use this scrub. Take a small amount of scrub and lather it up with wet fingers to start softening up the sugar crystals before applying to the face. Rinse after using to reveal softer skin. You can use this on the body or even spot treat heels and elbows if you like. It worked well without irritating my skin.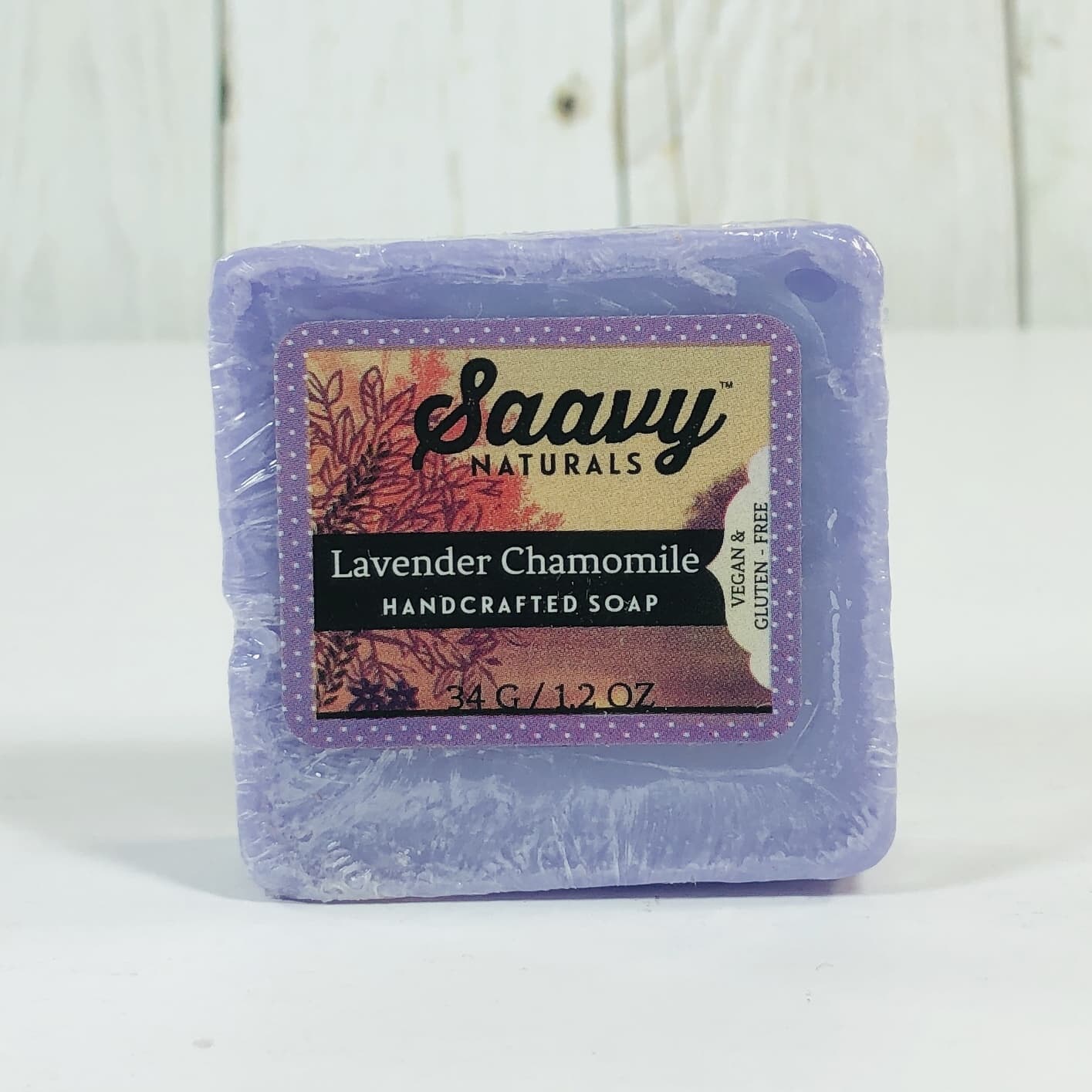 Saavy Naturals Lavender Chamomile Handcrafted Soap ($1.43) says it is gentle enough to use on your face! Ingredients can be found on the website and include glycerin, coconut oil, and sweet almond oil plus essential oils for scent. I used it in my shower and thought it worked well, there were a lot of suds and it rinsed away. The scent is old fashioned and doesn't really smell like natural lavender, and reminded me of Ivory Soap.
Wildland Organics Bare Ritual Oil ($15 accoring to info card, no size given) The idea is to travel light with this multi-functional oil that can be used on the face, hair, or hands.
I am not a hair oil person but I did use this on my face and it was absorbed quickly. It has a light, natural scent.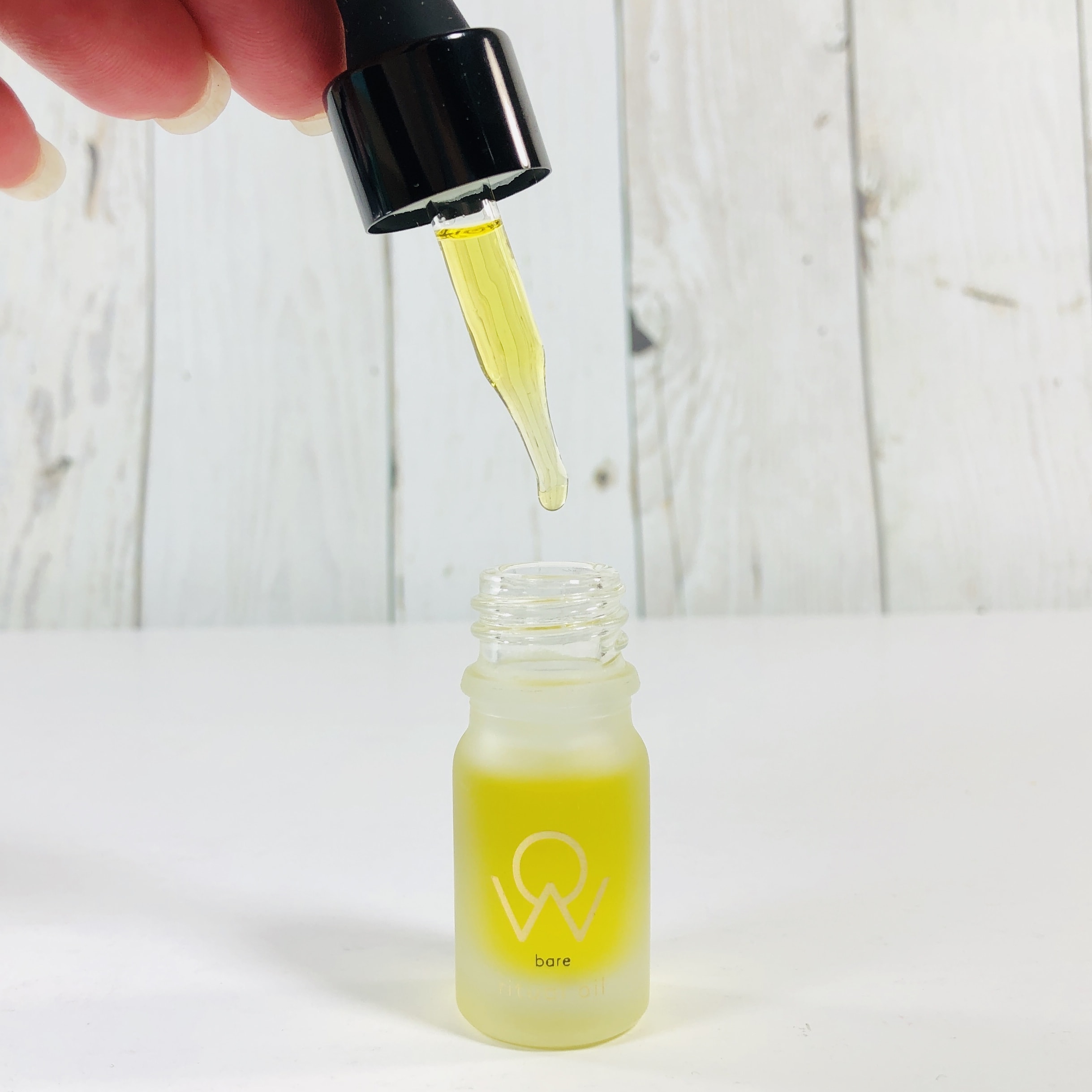 Ingredients include jojoba, olive, argan, and baobab oils plus a few other botanicals such as calendula and hemp seed oil. It may help fight fine lines and wrinkles and reduce redness. It can be used as an oil cleanser or scalp treatment but both of those uses should be followed up with a second cleanse.
Osea Sea Minerals Mist ($18) I prefer the term mist for this product rather than toner since it doesn't appear to have alcohol or witch hazel so it sounds like it would be less drying than the usual spritzes.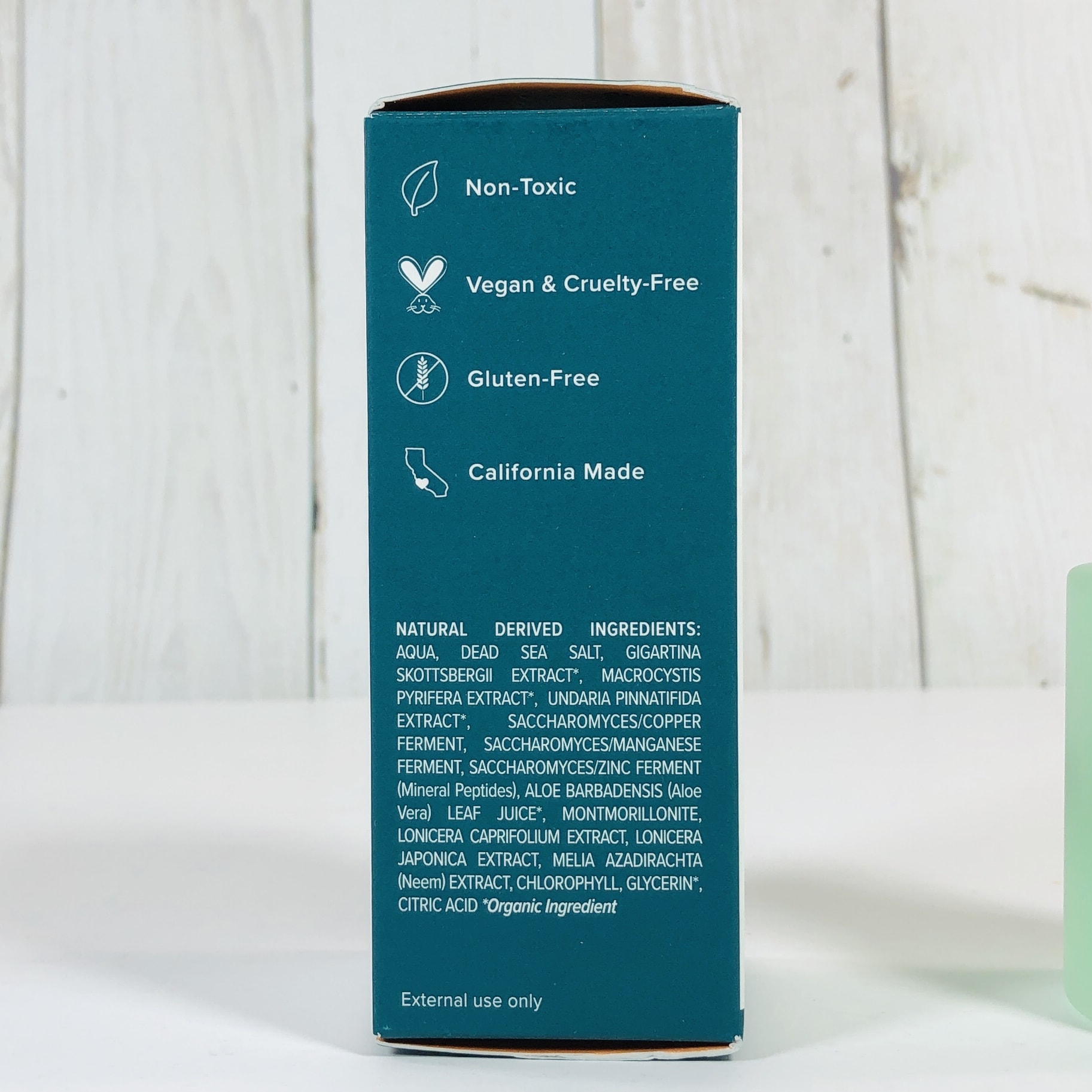 Dea Sea salt has trace minerals that may be beneficial to skin and aloe tends to be soothing.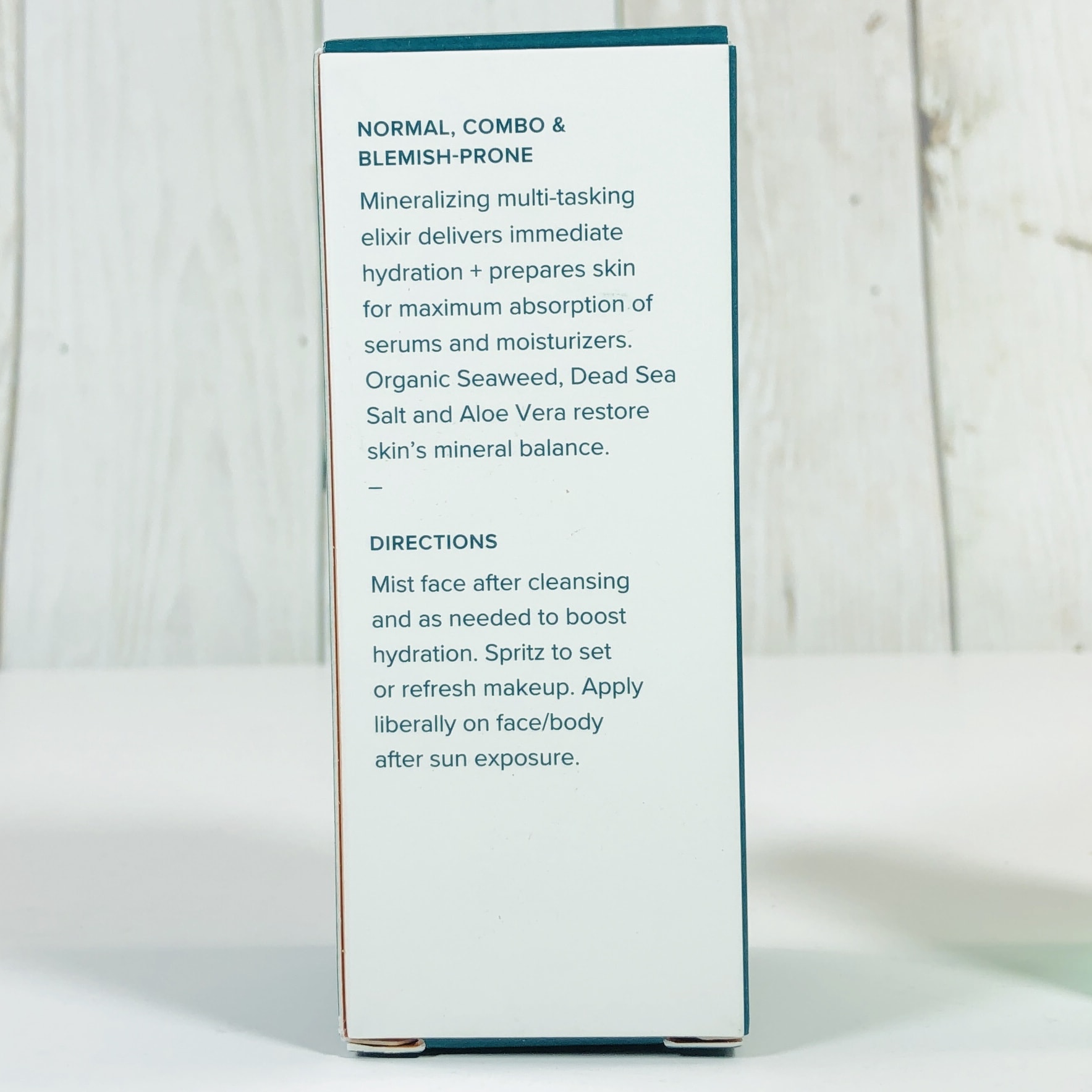 This mist is designed for oily, combo, or blemish-prone skin so I will be passing it along to my daughter, she ends up with most of my mists anyways because she loves them!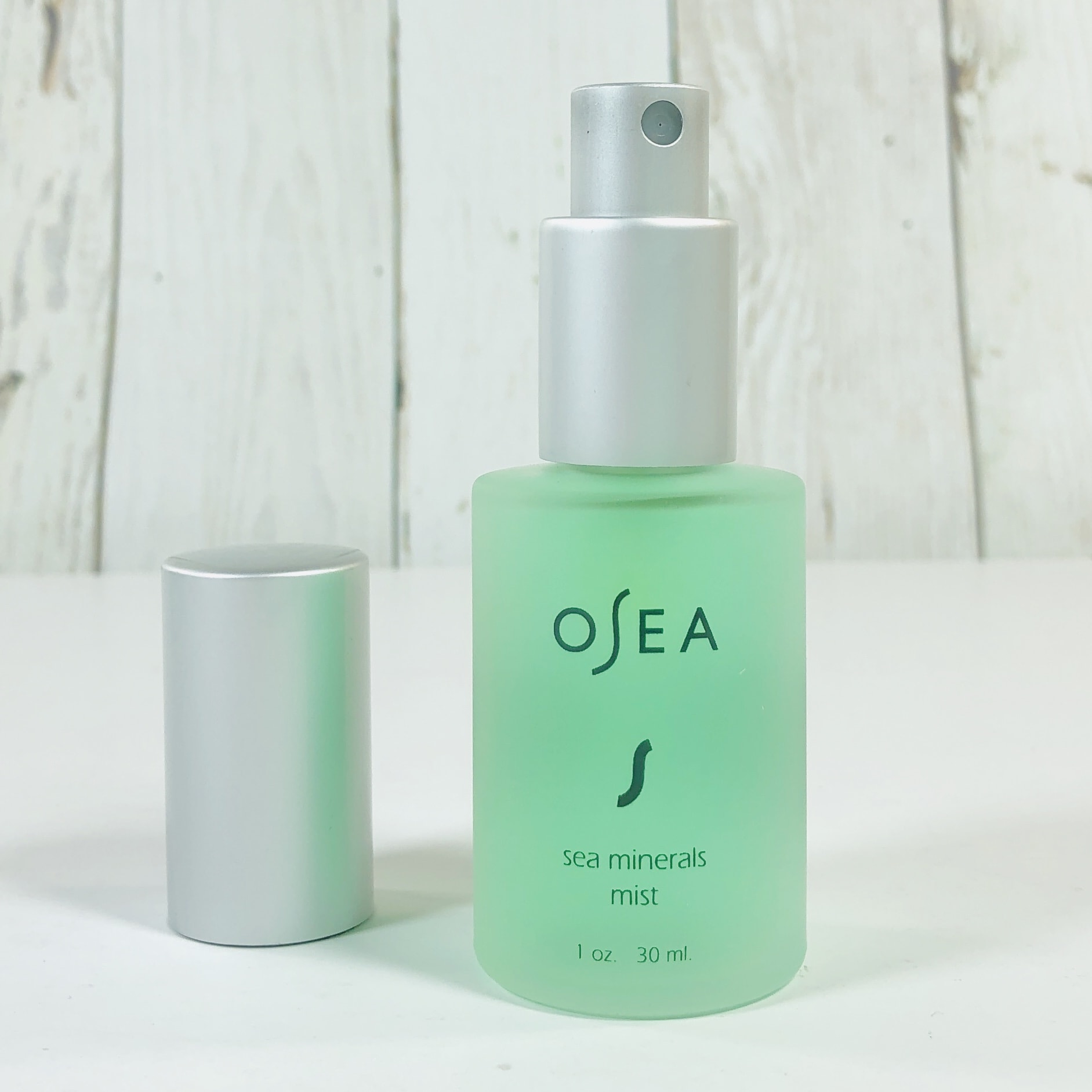 It lets out quite a liberal amount so if you want to avoid spraying over your eyes you could spray this onto a cotton pad and then wipe it over the face. I didn't notice much scent at all and it didn't feel drying. Apply to clean skin and then follow with serums and moisturizers.
NOTE: New subscribers received a bonus product, either a Realher lipgloss or Emani Prismatic Lipcolor.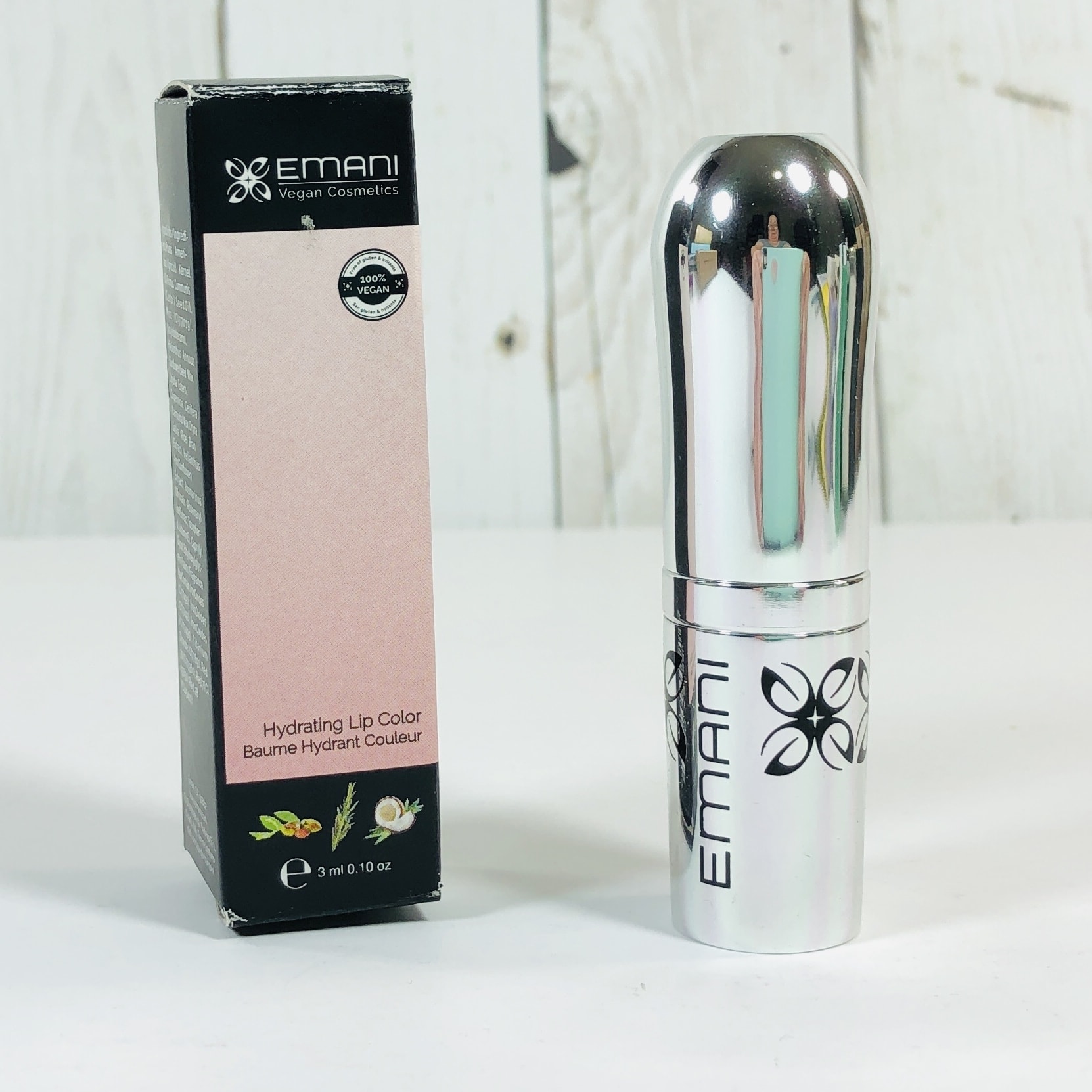 Emani Prismatic Lipstick in Xanadu ($20) I believe there was a mix up in this product. The box says Hydrating Lip Color, but after looking at the Emani website, I clearly received the Prismatic Lip Color, which normally comes in a totally different container. (At the time I didn't have the product info card so I wasn't sure which item I was supposed to have received.)
The ingredients are listed but they are incorrect, as the two lipsticks are not identical. I ended up reaching out to Emani directly, and after some checking they told me that "unfortunately, our warehouse was out of stock on our Prismatic Lipstick packaging so we used our Hydrating Lipstick boxes" and to check out their website for more info on the Prismatic lipstick.
There are two colors in one lipstick! I love that!
You can apply just the lighter or darker color depending on how you turn the holder, or apply them both for a third color!
Here they are swatched, although I forgot to swatch them together. It feels like traditional lipstick and is non-drying and creamy. The color payoff together isn't super strong but it's good for an everyday look.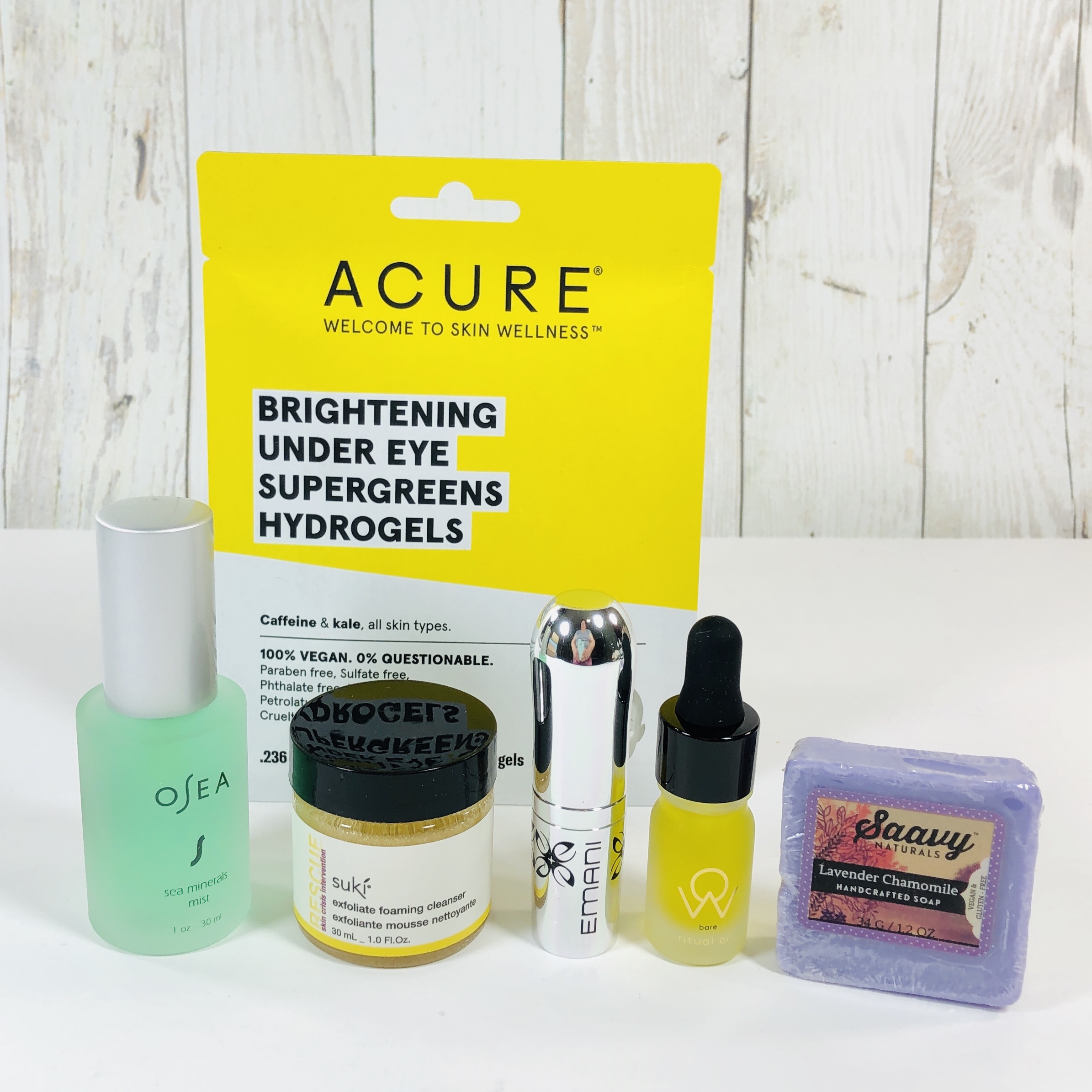 I was very happy with the December Vegancuts Beauty Box! The eye gels felt good and the scrub was a nice treat. The oil felt wonderful and the spray is a generous size. The value for the December box, not including the bonus item, was around $49.79, not bad for the subscription price paid, plus I really liked the items and felt they were useful. Even though a majority of the items were for the face, I still felt like it was a good assortment because those items were so different from each other.
What do you think of this month's Vegancuts Beauty Box? Let me know which product you're loving in the comments!