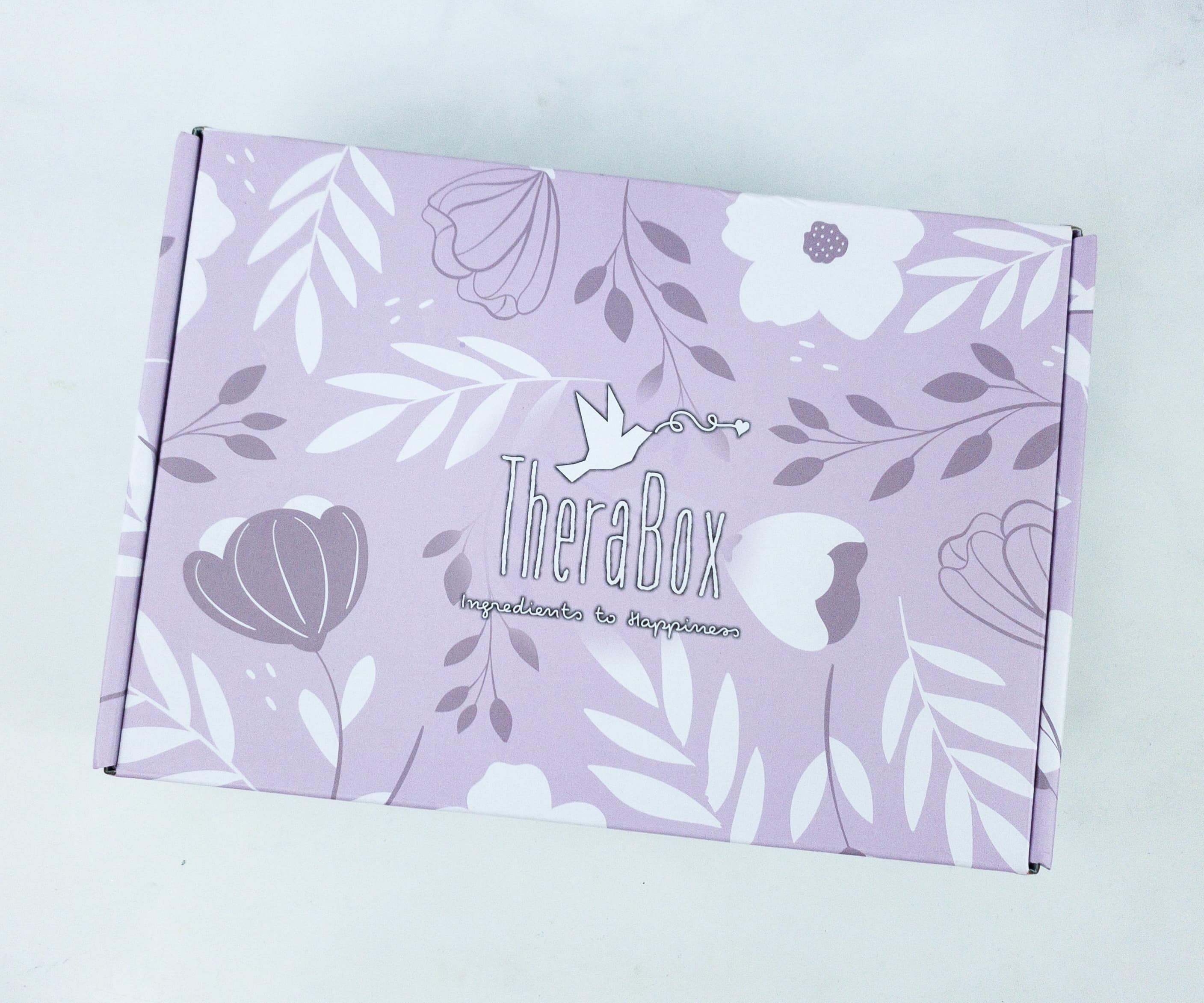 TheraBox is curated by practicing therapists with the aim to inspire happier lives. Each box includes 4-6 wellness products sourced from vendors that produce natural, organic, and feel-good items. They also incorporate at least 1 happiness boosting activity inspired by research in mindfulness, psychology, and neuroscience to rewire the brain for more joy and positivity.
DEAL: Get 10% off your first order! Use coupon code HELLO10.
There's a booklet on top of the items.
The items were wrapped in a brown tissue paper, sealed with a sticker.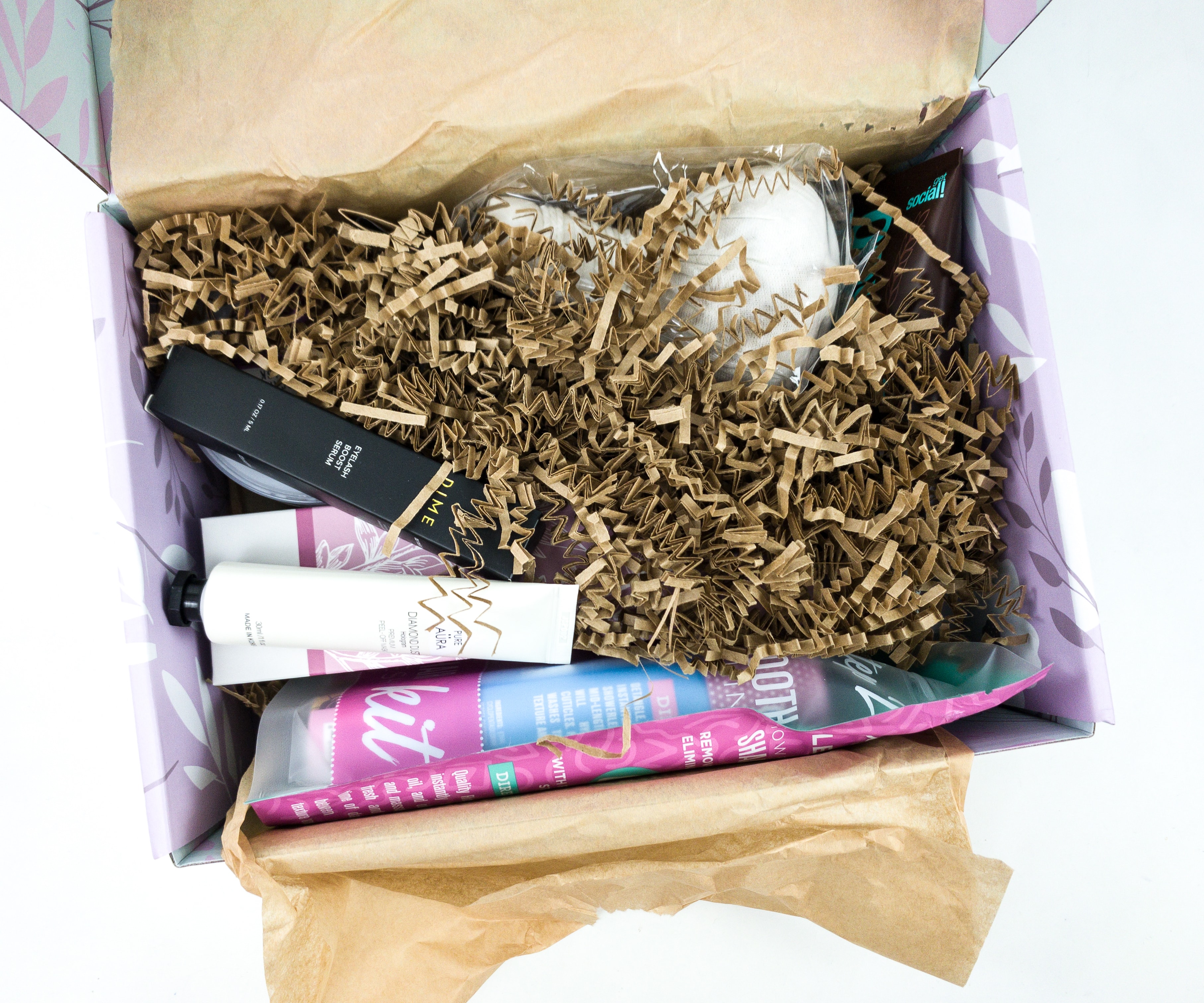 All of them arrived in great condition, as they were cushioned by the squiggles.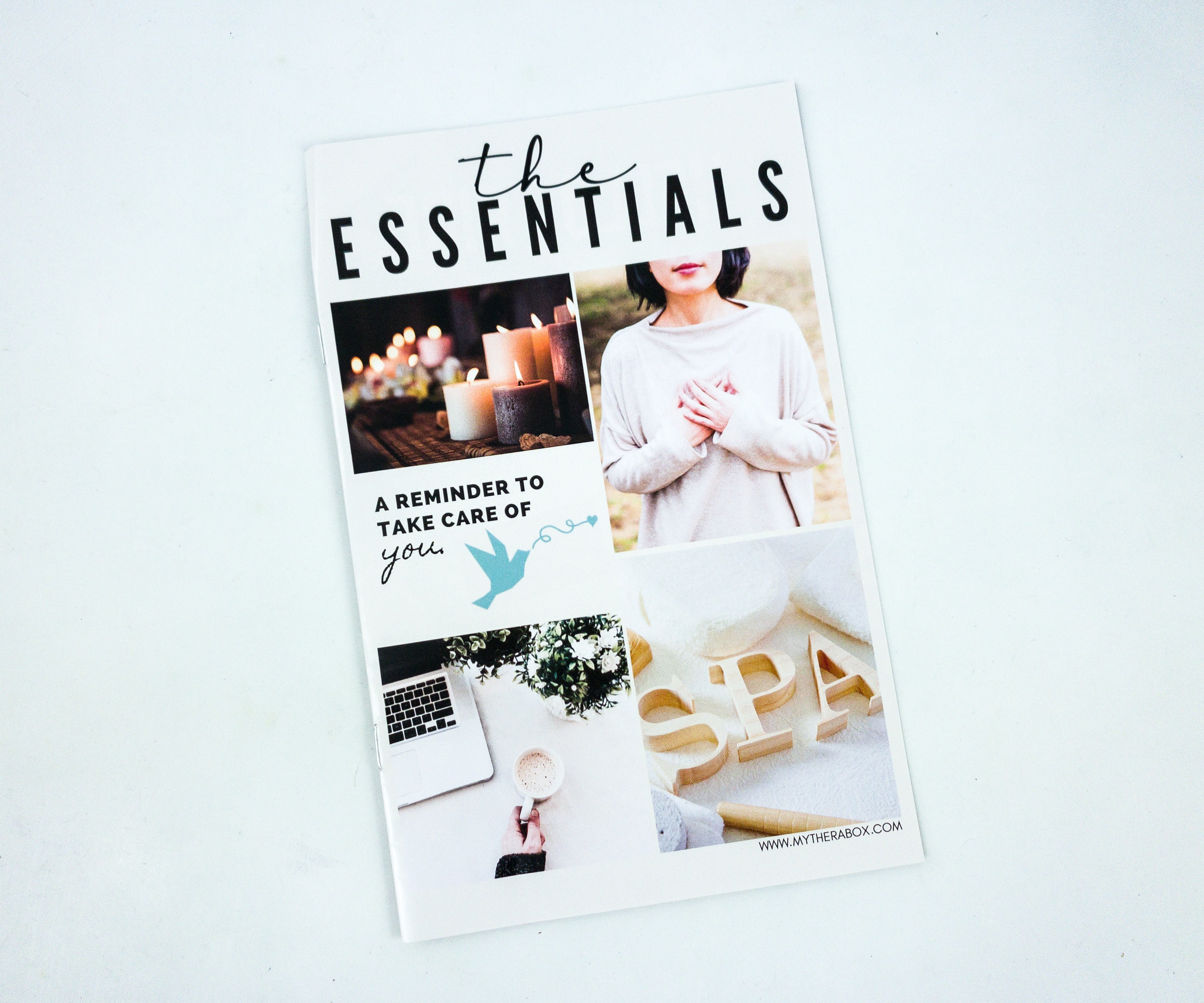 Every box comes with a mini-magazine, and this month's box theme is The Essentials!
Featured on this part of the booklet is a message from the Therabox Team!
They included a photo of all the items in the box. The description for each item is lengthy and informative.
There's a feature about a happiness boosting activity, and they also answered FAQs regarding the subscription.
Everything in this month's box!
Gratitude Journal ($18) They say the vibration of gratitude is the most powerful vibration there is. Gratitude turns everything into enough that's why practicing it daily by writing down on this journal will definitely help boost happiness. I love the use of pink color throughout this journal especially the simple yet elegant hardcover.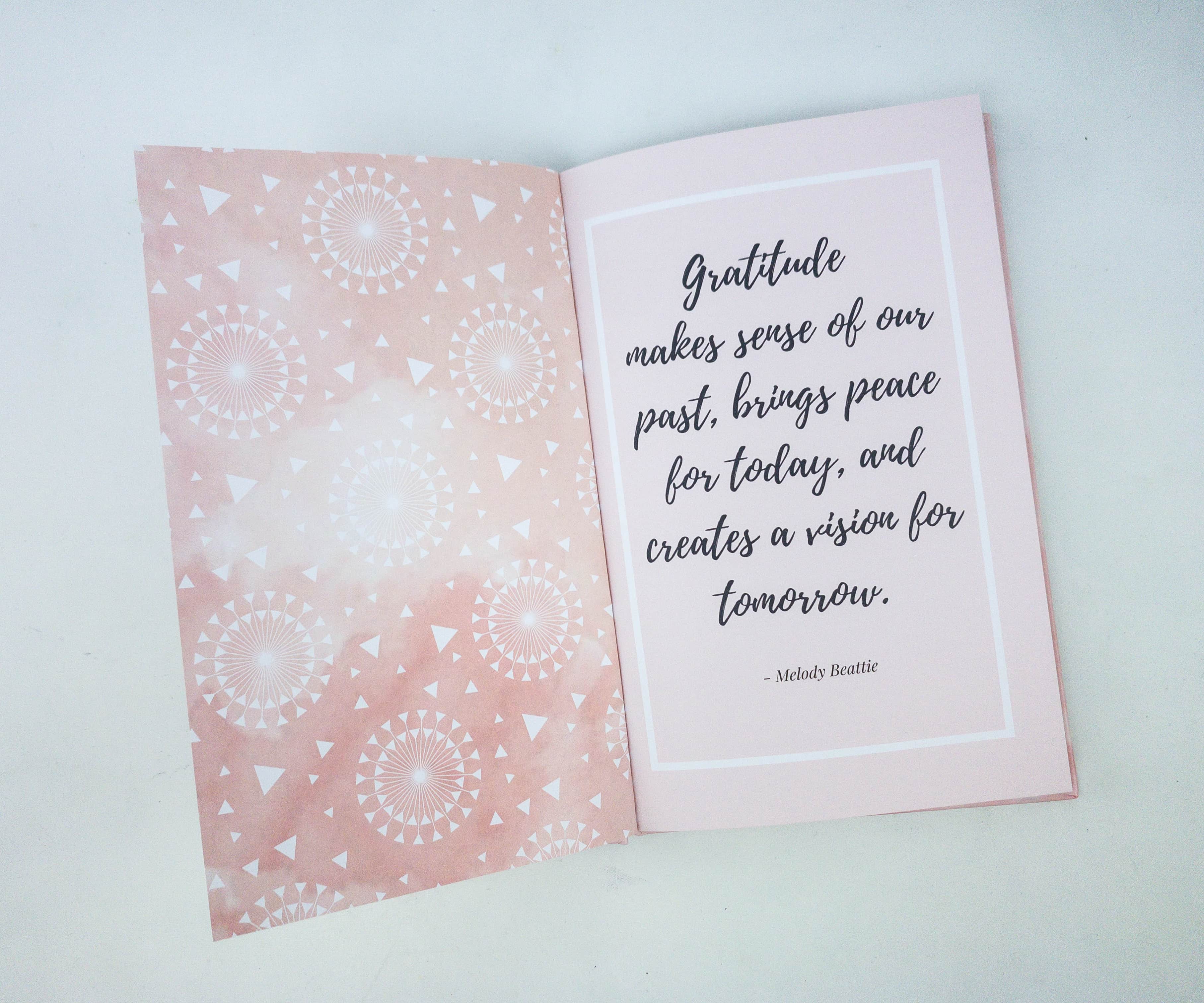 This hardback journal is custom-designed and contains 56 pages. It has inspirational quotes throughout that are very helpful for everyday reflection!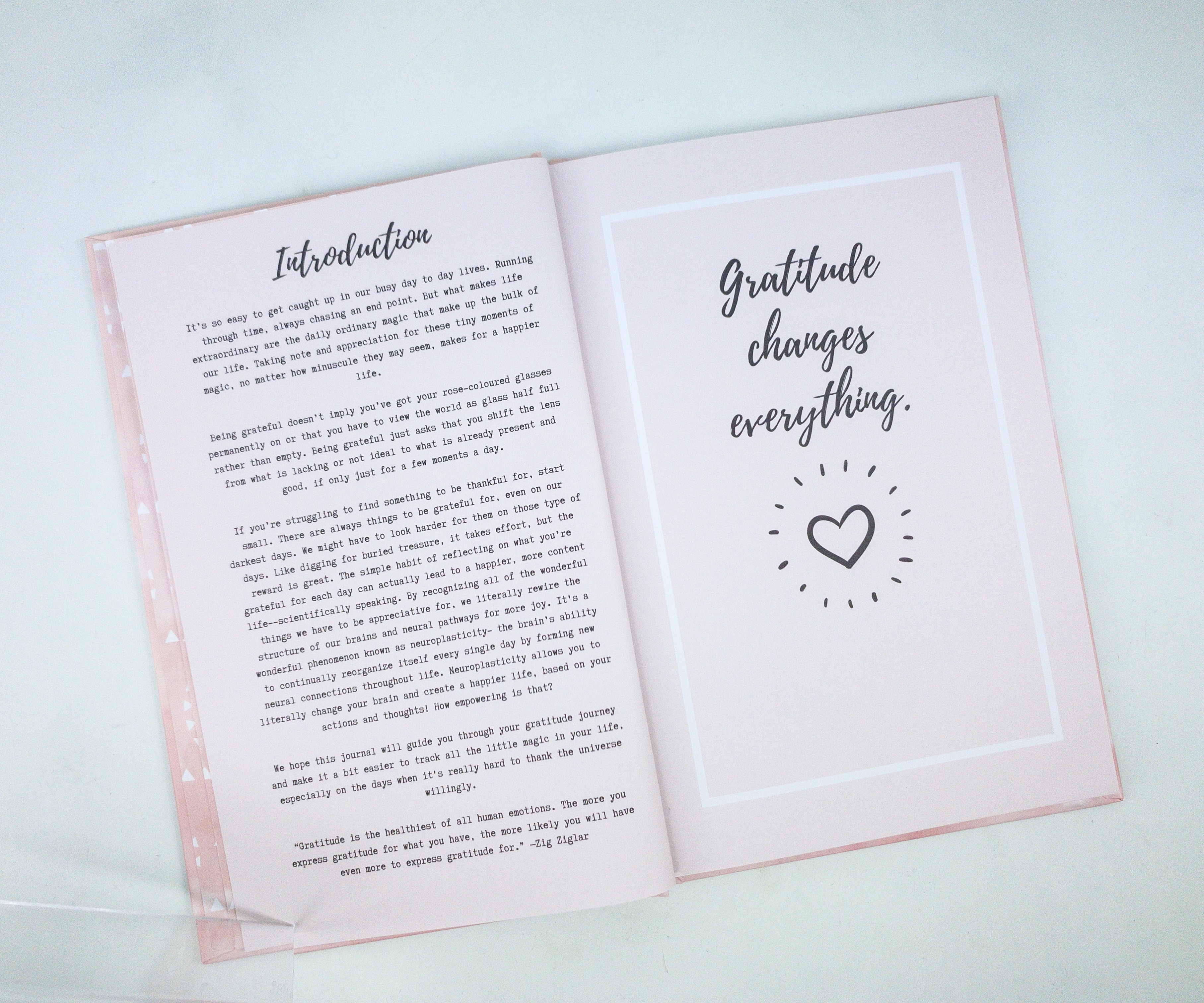 This journal is a simple guide towards finding the good in everything. I love how the introduction builds up the mood.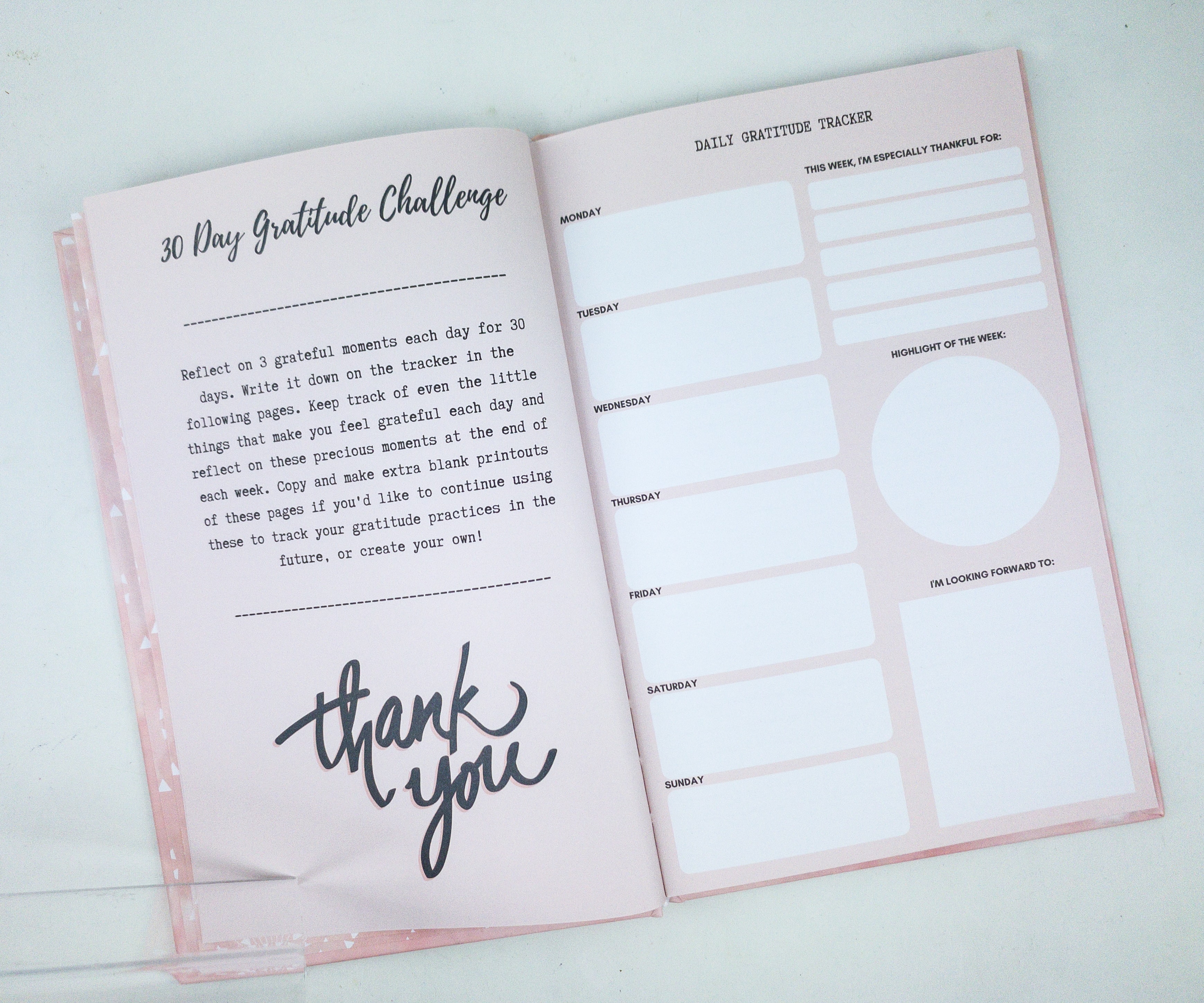 They even included daily challenges and exercises that encourage positive change in everyday life. I can't wait to fill it up with happy thoughts!
It serves as an effective daily reminder and keepsake to promote the power of choosing to make every day a happy one. Thus, incorporating a gratitude practice is the key to finding true happiness and fulfillment in life.
Intense Aftercare Keratin Hair Mask ($44) Haircare is equally important as skincare. This keratin hair mask offers intensive conditioning treatment specially formulated for dry, damaged hair. I've applied it on my towel-dried hair after taking a bath, I noticed how it is so hydrating. After rinsing, my hair felt so smooth and shiny. This is a must-have to combat dry hair. I love that it is salt-free, sulfate-free, and silicone-free.
Sandalwood + Rose Quartz Essential Oil Reed Diffuser ($25) This crystal and essential oil pairing is equipped towards uplifting energies, rejuvenating, and calming your senses. It's a relaxing and peaceful blend of sandalwood (great for combating anxiety) plus rose quartz infused with natural rose quartz crystal chips. An appealing floral fragrance instantly transforms any space with feel-good vibes. This diffuser gives way to really sit, focus on yourself, and calm down in stressful moments.
The box contains instructions on how to use the reed diffuser. The good thing about this product is that it is paraben-free, phthalates-free, and BHA/BHT-free.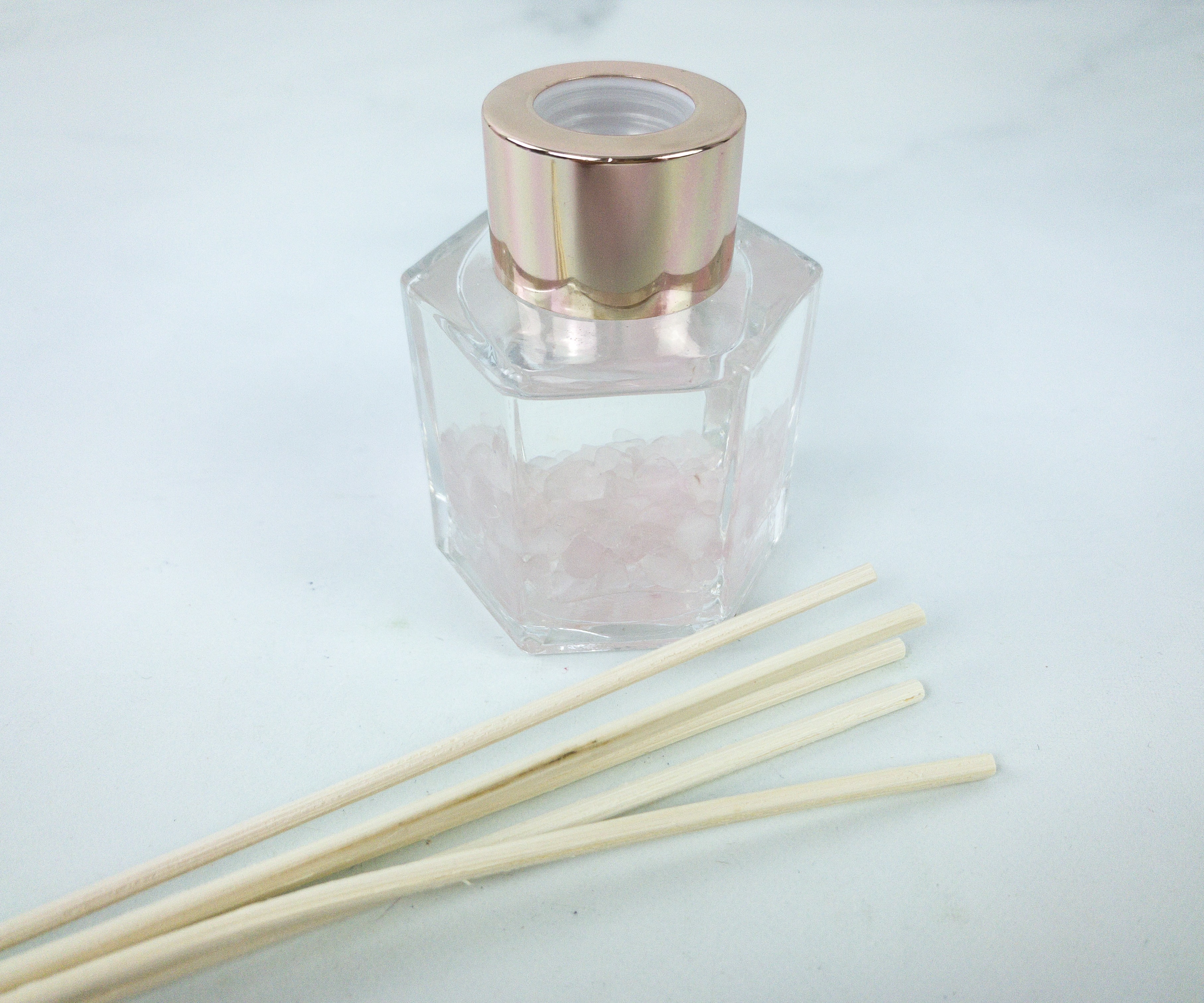 The small glass container has a narrow opening at the top to ensure minimal evaporation. It comes with 5 rattan reed sticks meant as an oil diffuser. Once assembled properly, it is very noticeable that these seeds disperse scent very effectively!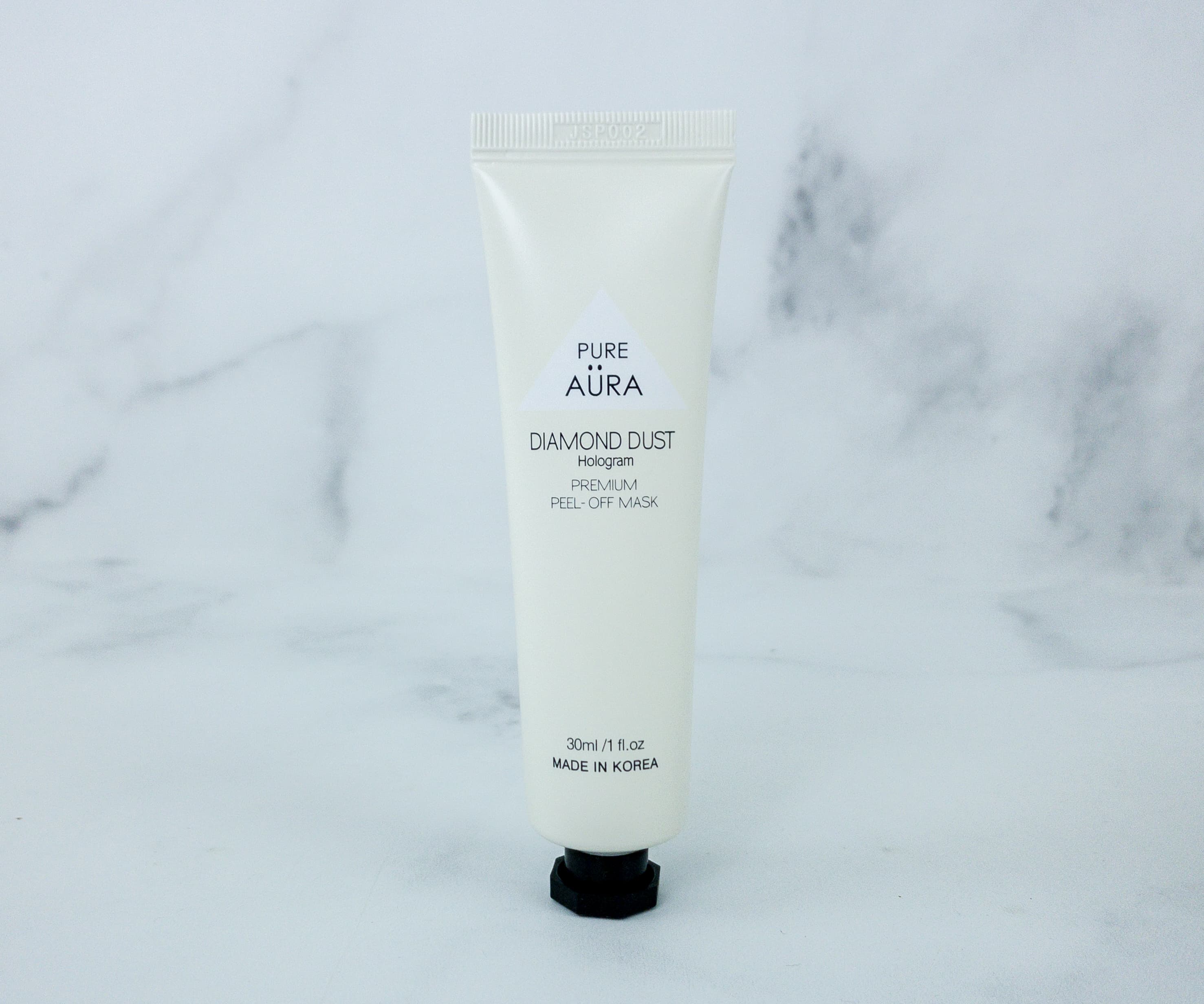 Diamond Dust Peel Off Mask ($12) This diamond dust peel-off mask is a premium mask that helps remove dead skin cells. This Hologram variety is specially formulated for dry skin. It has a pearl white color. Remember not to put on too thick because it will run and you'll waste product. Also, let the mask dry completely before peel off. My skin definitely had a nice glow after using this mask. It felt really smooth!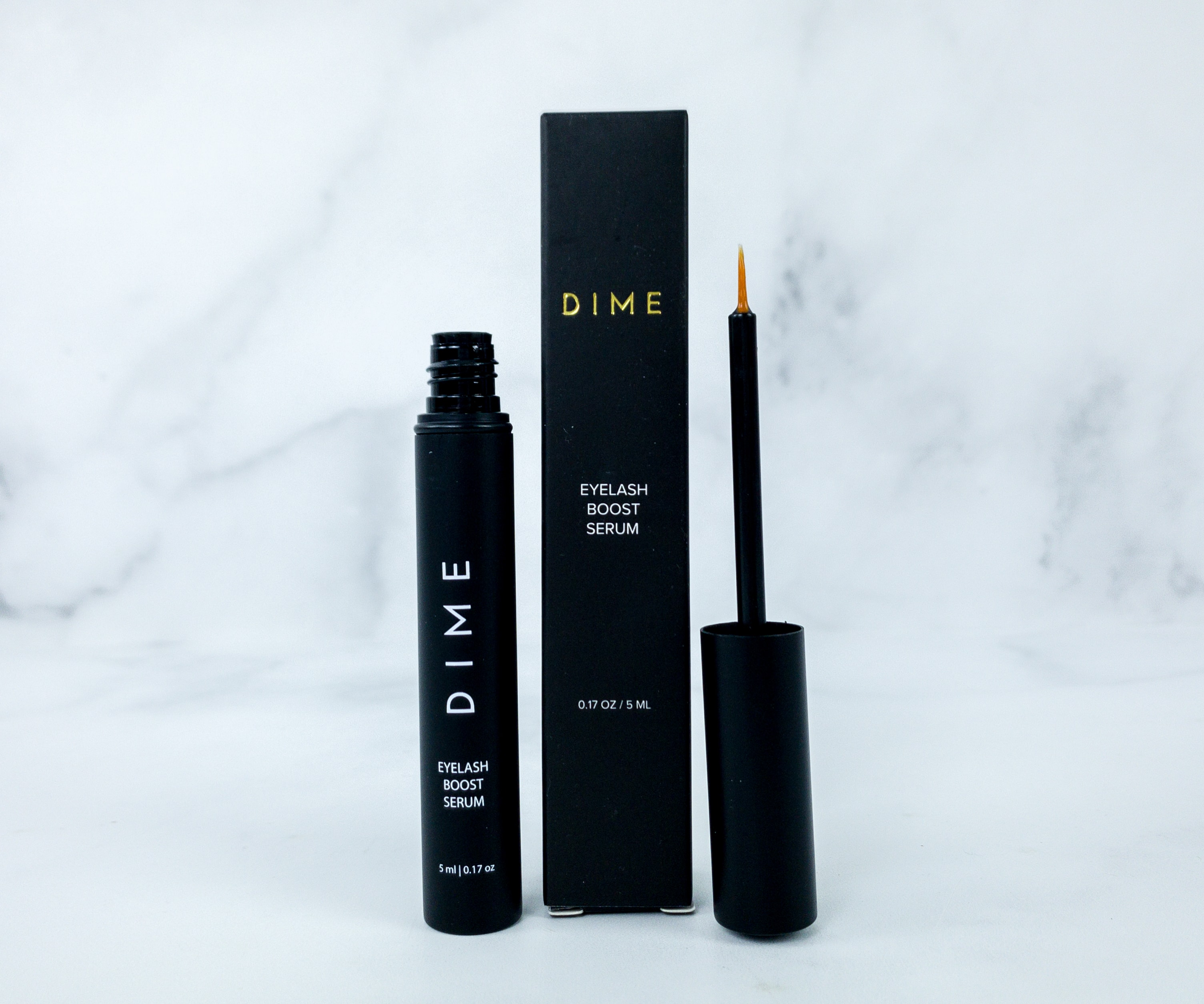 Eyelash Boost Serum ($28) I can now achieve my dream eyelashes with this eyelash boost serum formulated to nourish, condition, and improve the appearance of sparse lashes. It comes in a classy black container and its wand has a really thin and fine brush applicator which makes the application very easy. I can't wait to see the results in 2-4 weeks.
Broo Moods Connect Touch Screen Hand Cream ($8) It's called "touch screen hand cream" due to its claim of being fast-absorbing, non-greasy, and instant drying, allowing you to go back to scrolling on your phone right after application without leaving oily marks on it. The cream initially feels very moisturizing and you only need a little. What I like most about this is its clean formula which comes without harmful parabens, phthalates, and dimethicone or silicone. It's even vegan and cruelty-free!
It has aromatherapy that's uplifting, light and fresh but not overpowering. The formula is also made with 100% natural fragrance including jasmine and lime essential oils. True to its claim, it dries quickly (took about a minute or less) but not really instantly.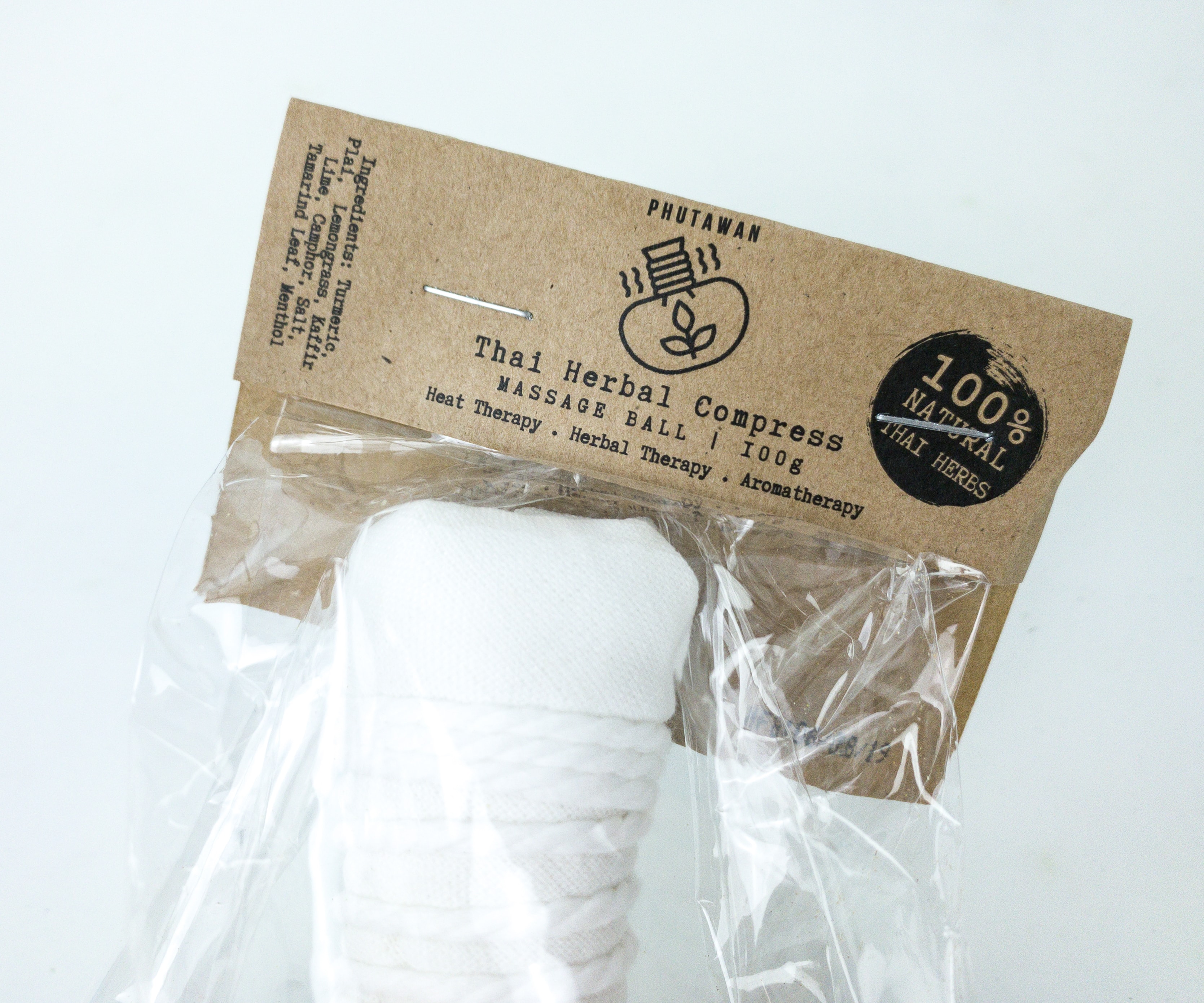 Thailand Herbal Massage Ball ($13) A herbal mix was wrapped in cheesecloth to create this unique massage ball. The preparation before use is a bit tedious but the benefits outweigh the effort!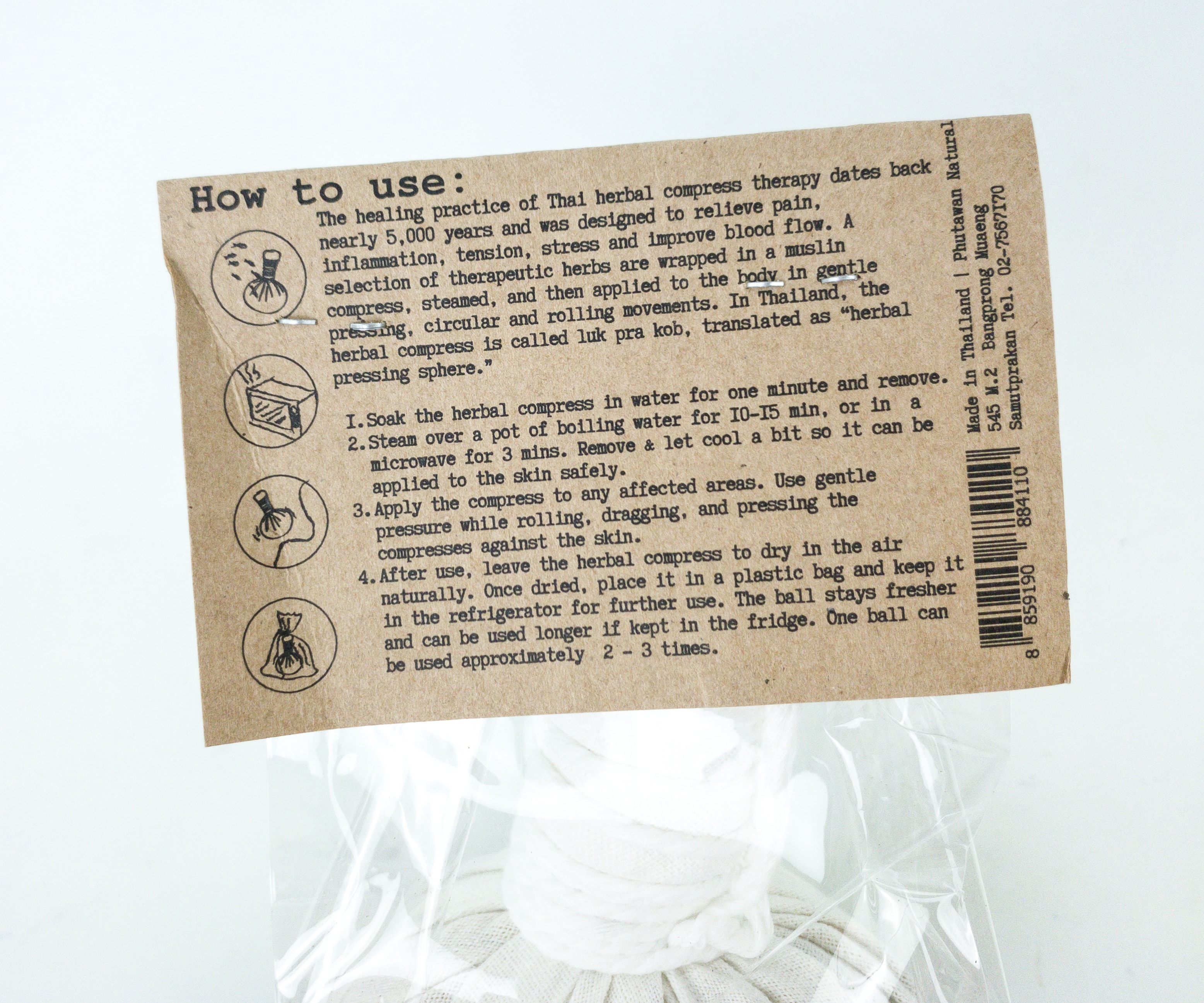 At the back of the label comes the full detailed instructions on how to use the product. First, you need to soak the herbal compress in water, then steam over a pot of boiling water, then apply to the affected area once cooled. After using the herbal compress, you need to let it air dry.
It's made of 100% natural Thai herbs! The scent stays even after being reused. It's very economical and can be hydrated and used again. It's ideal for alleviating pain, stiff, sore or pulled muscles and ligaments, chronic backaches, arthritis, even skin conditions, migraines, and chronic stress or anxiety.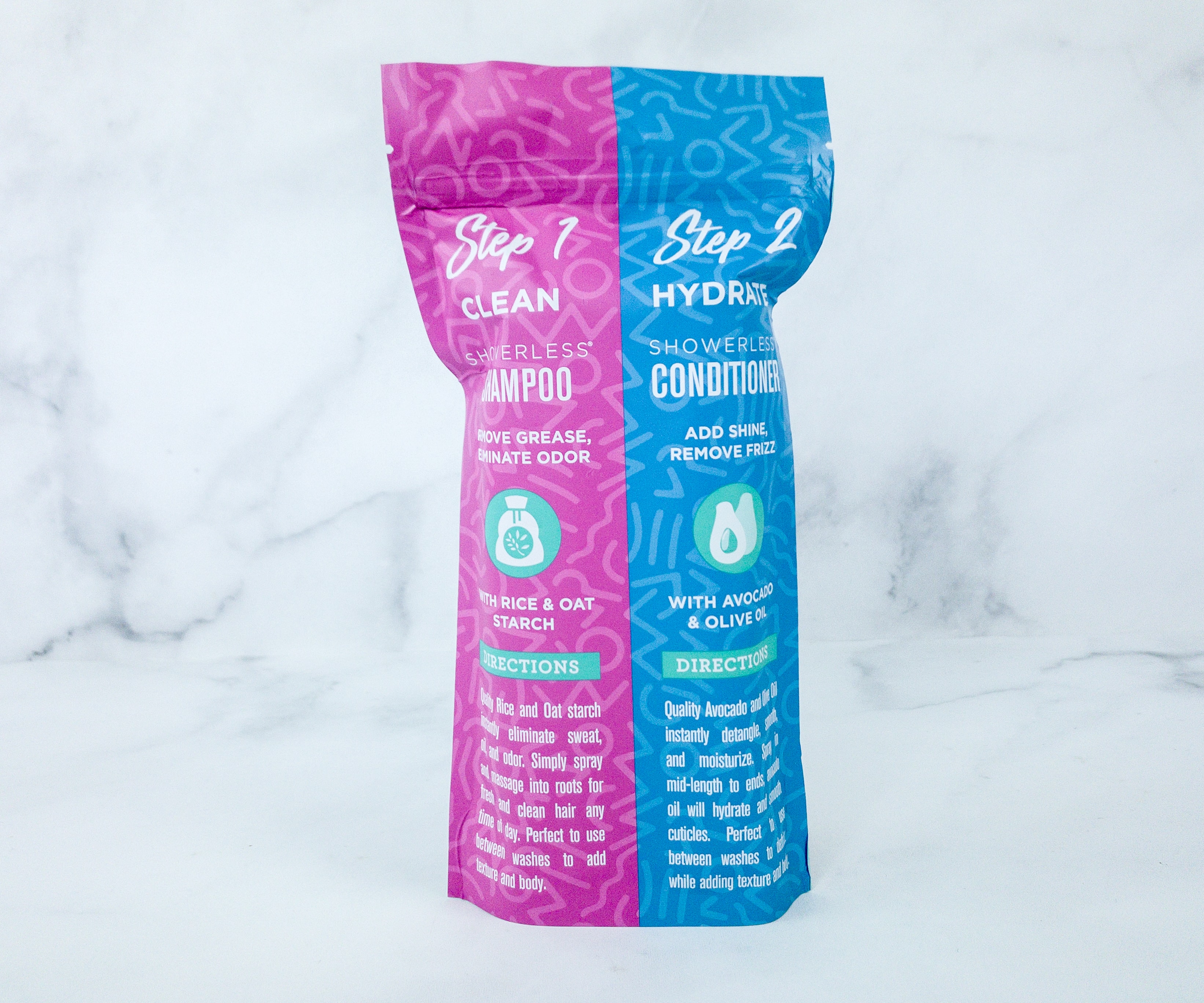 2-Step Hair Refresh Kit ($15.99) This showerless hair care kit is perfect for someone always on the go. It comes with a shampoo made with rice and oat starch and a conditioner made with avocado and olive oil. I love the packaging with distinct separation. It also includes directions for use. You just need to spray them on your hair, massage onto scalp and you're good to go!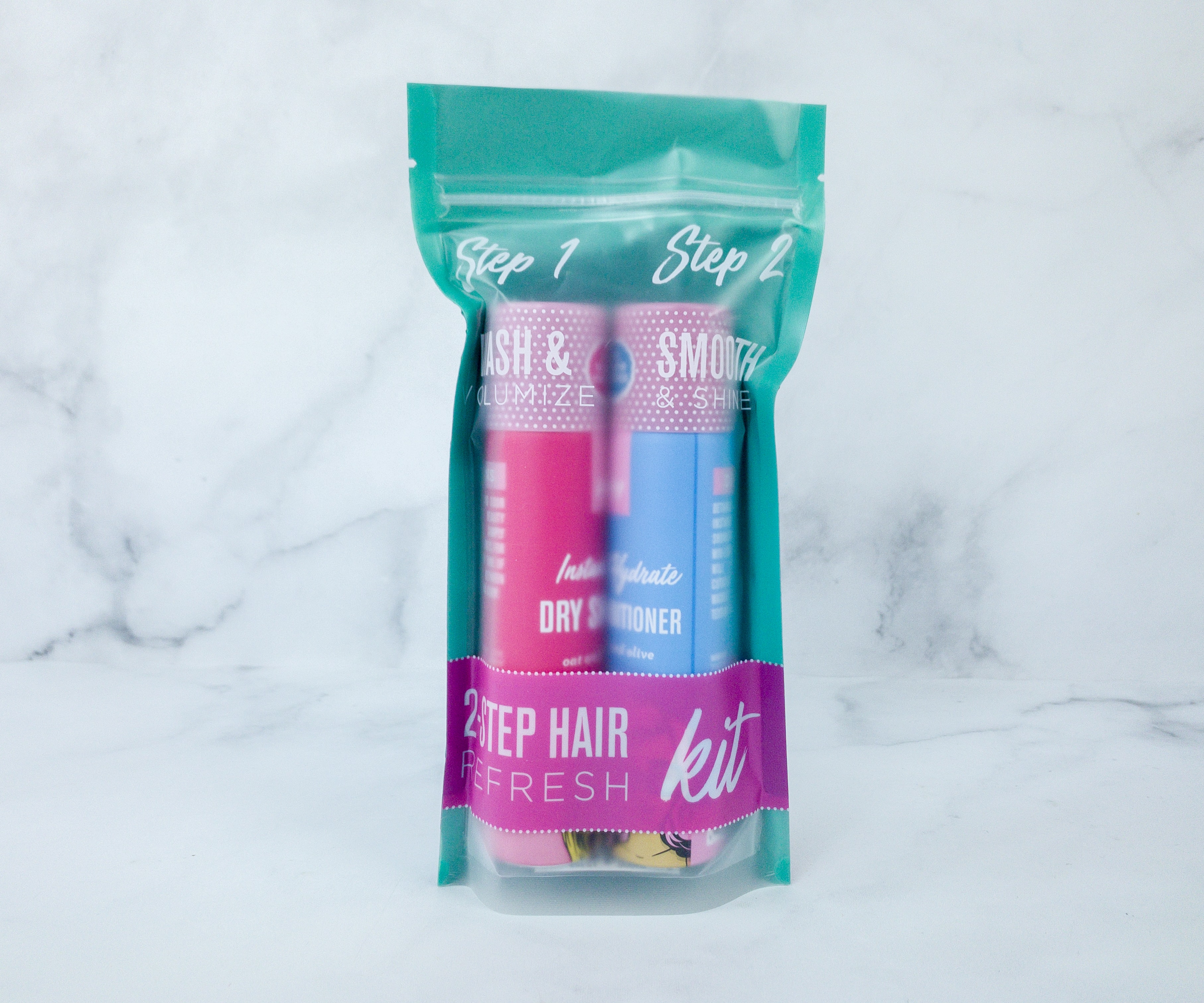 The pack is resealable and reusable!
The sleek designs are very pleasing to the eye. The dry shampoo is in the pink bottle while the dry conditioner is in the blue bottle.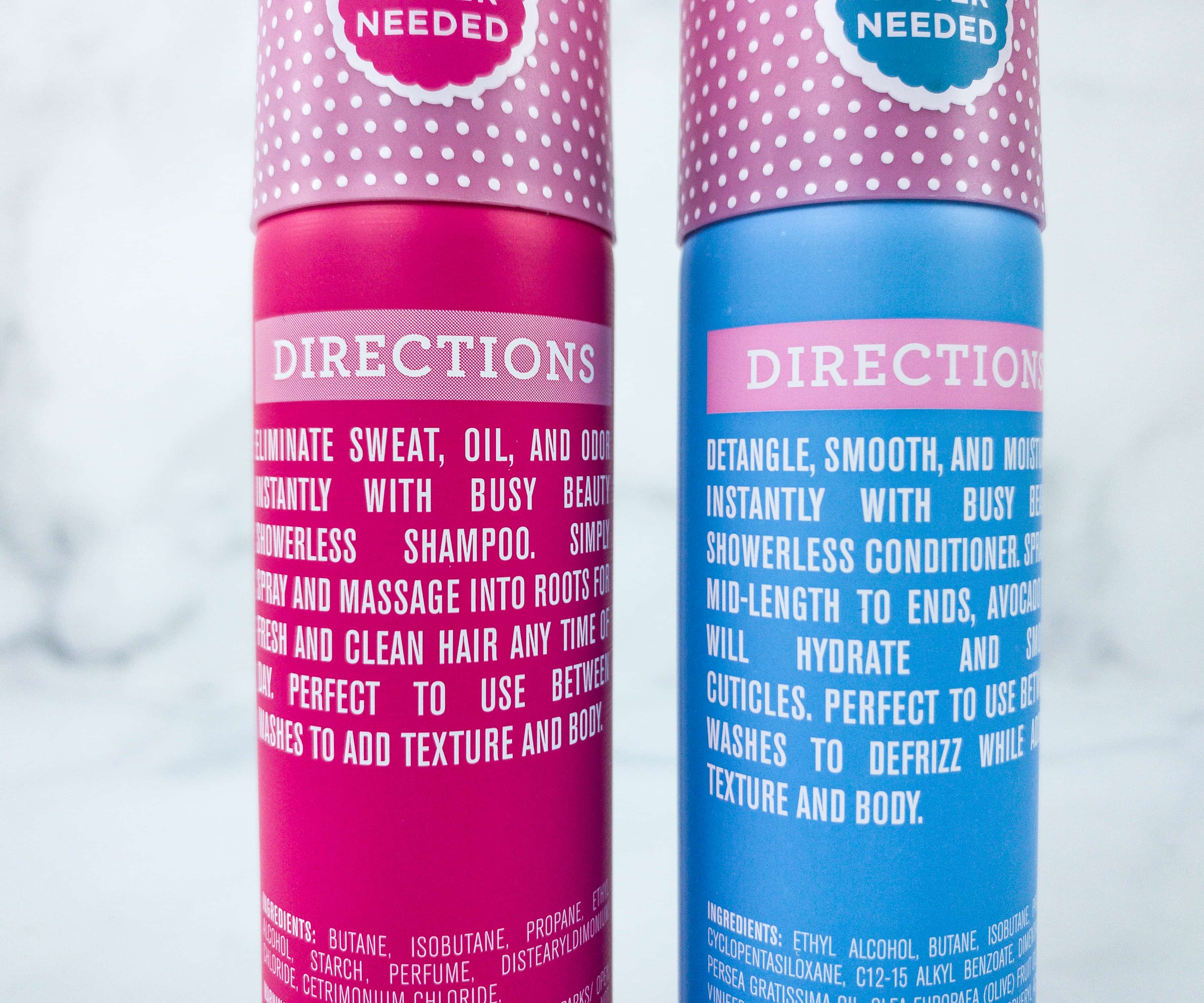 Both are formulated to detangle hair and keep dirt, sweat, and oil at bay. Another thing I like about this shampoo and conditioner combo is that they're odorless! No irritations, either. I'm so happy that they're in travel size because I can use them to keep my hair clean and fresh all the time during travels!
I love TheraBox because the products they send remind me to pamper myself once in a while. It's like unboxing happiness monthly. The theme for this month, The Essentials, means all the items in the box are truly essential for self-love and self-care. I love its variety this month! It includes a bath item, a relaxing diffuser, and skincare products to keep me looking good. They even included a journal that is totally right up my alley. Overall, opening this box felt like a treat and it definitely made me feel so great!
What do you think of this month's box?