The Paisley Box offers a series of boxes featuring premium bridal items. Each box includes 4-6 different products that are useful for wedding preparations, your bridal shower, the wedding day itself, and even your honeymoon. There are 8 boxes in the series, and you can choose whether you want to receive them all through an 8-month subscription, or just a few of them through a 2, 3 or 4-month subscription. Each monthly box is $34.95.
This is the review of the Wedding Day Box! Other boxes in the series are Engagement Box, Honeymoon Box, Newlyweds Box, Bachelorette Box, Maid of Honor Box, Flower Girl Box, and Ring Bearer Box.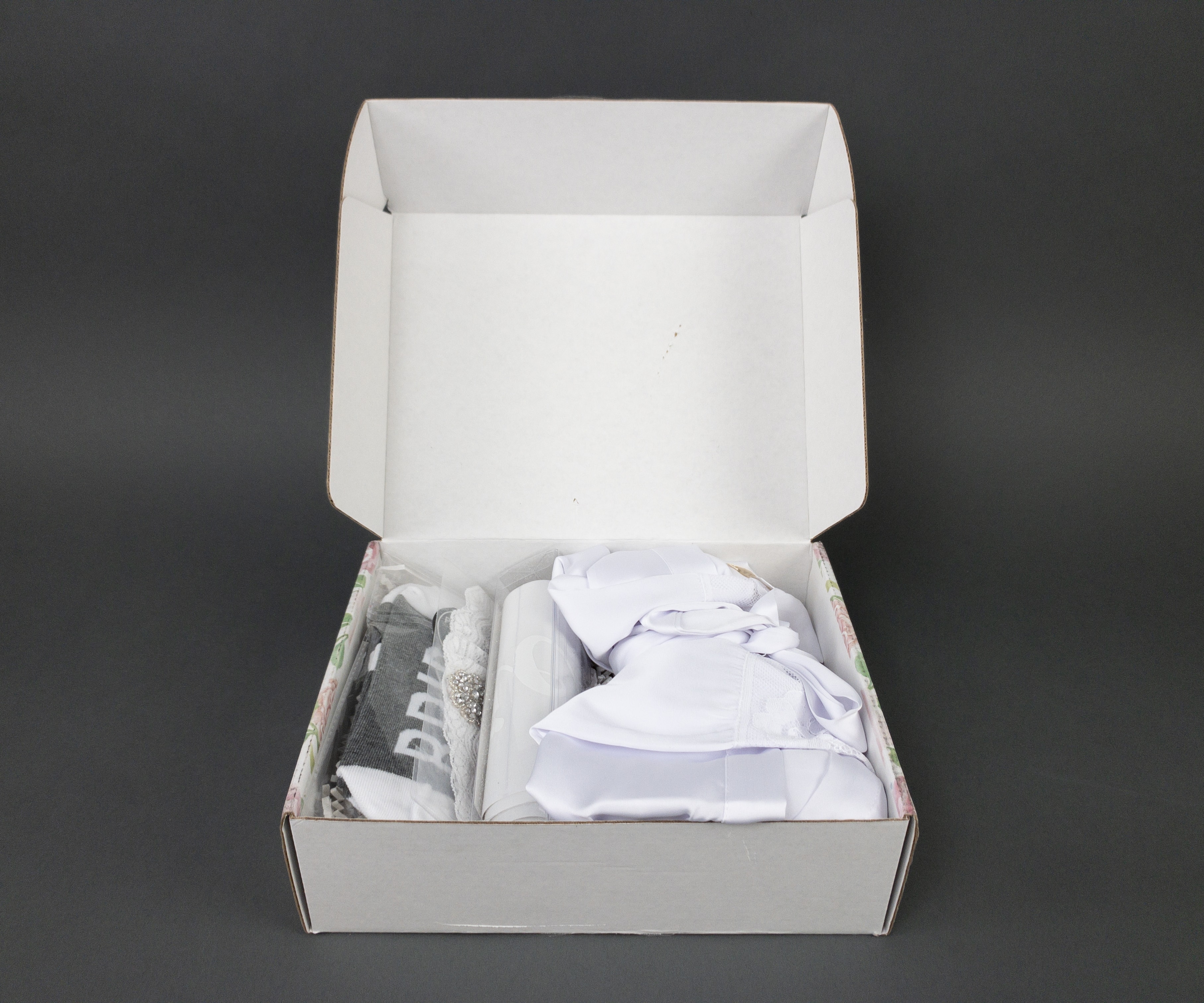 This month, we got a box that is specially curated for the bride herself!
The items are neatly packed. Some of them also came in plastic pouches.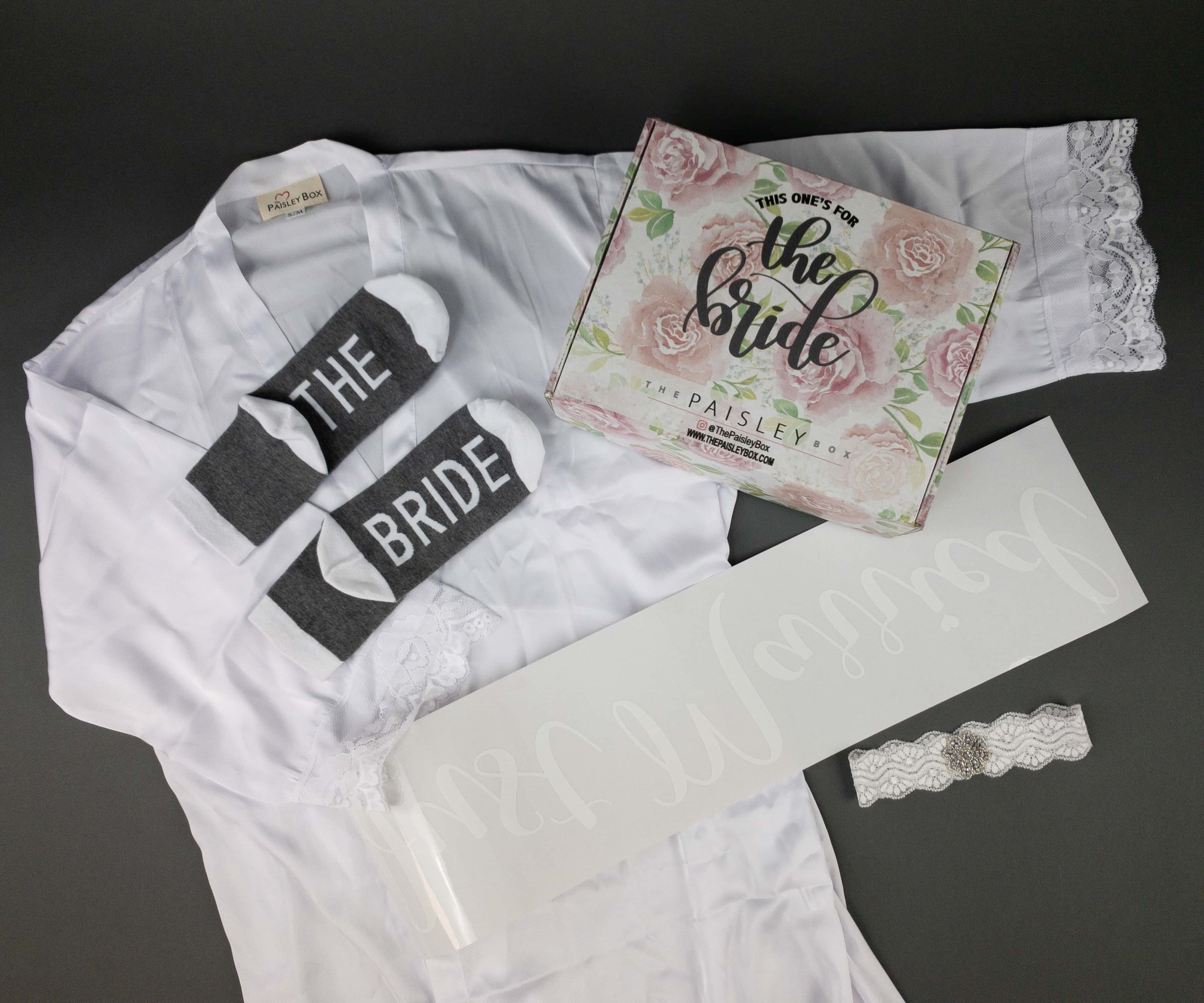 Here's everything in this month's box!
The Bride Crew Socks ($10) First, we have this pair of cute crew socks for the bride! It came wrapped in a plastic packaging with a sticker seal. The socks are made with a cotton-polyester blend.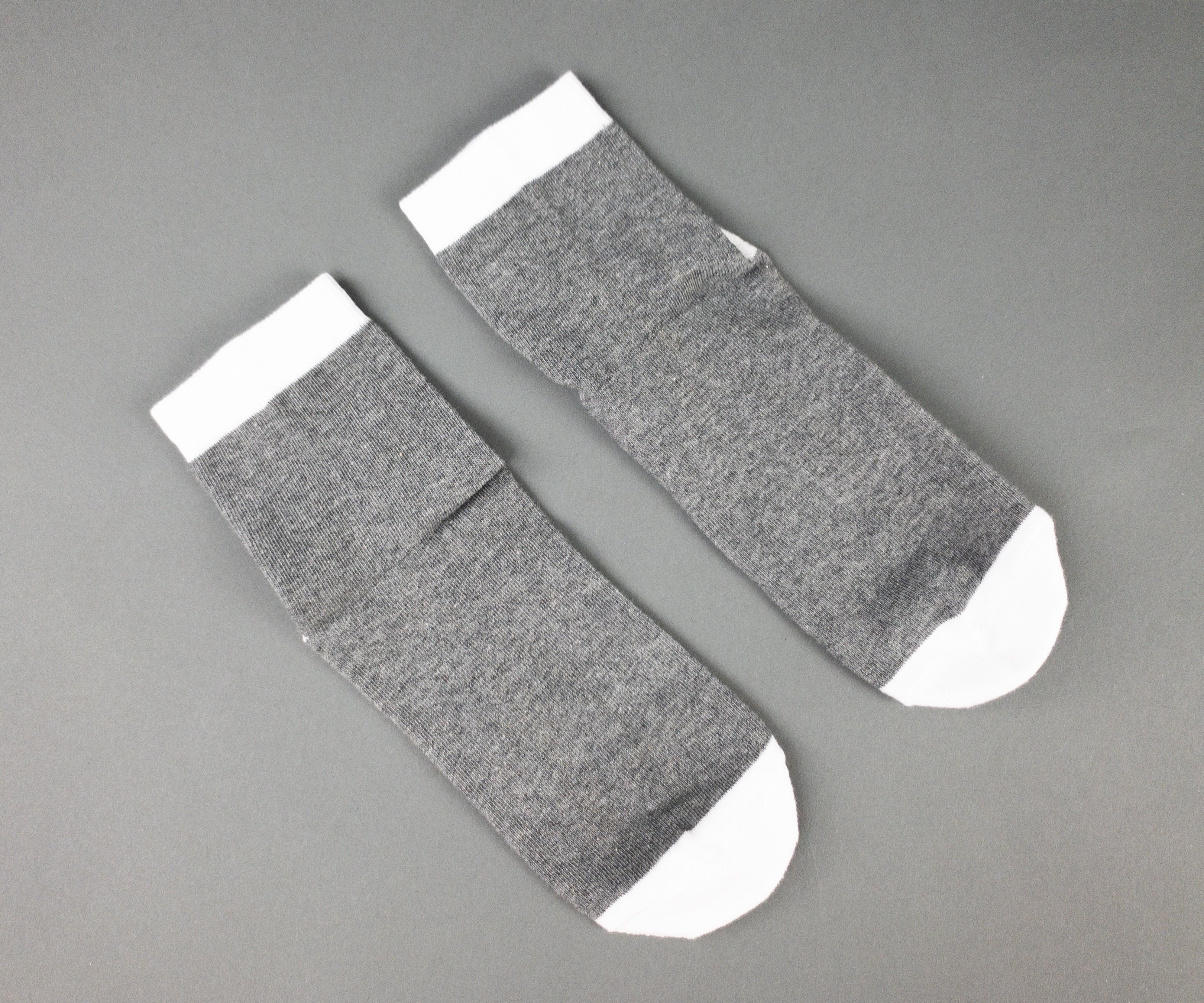 These socks are comfortable to wear, as they're soft and lightweight.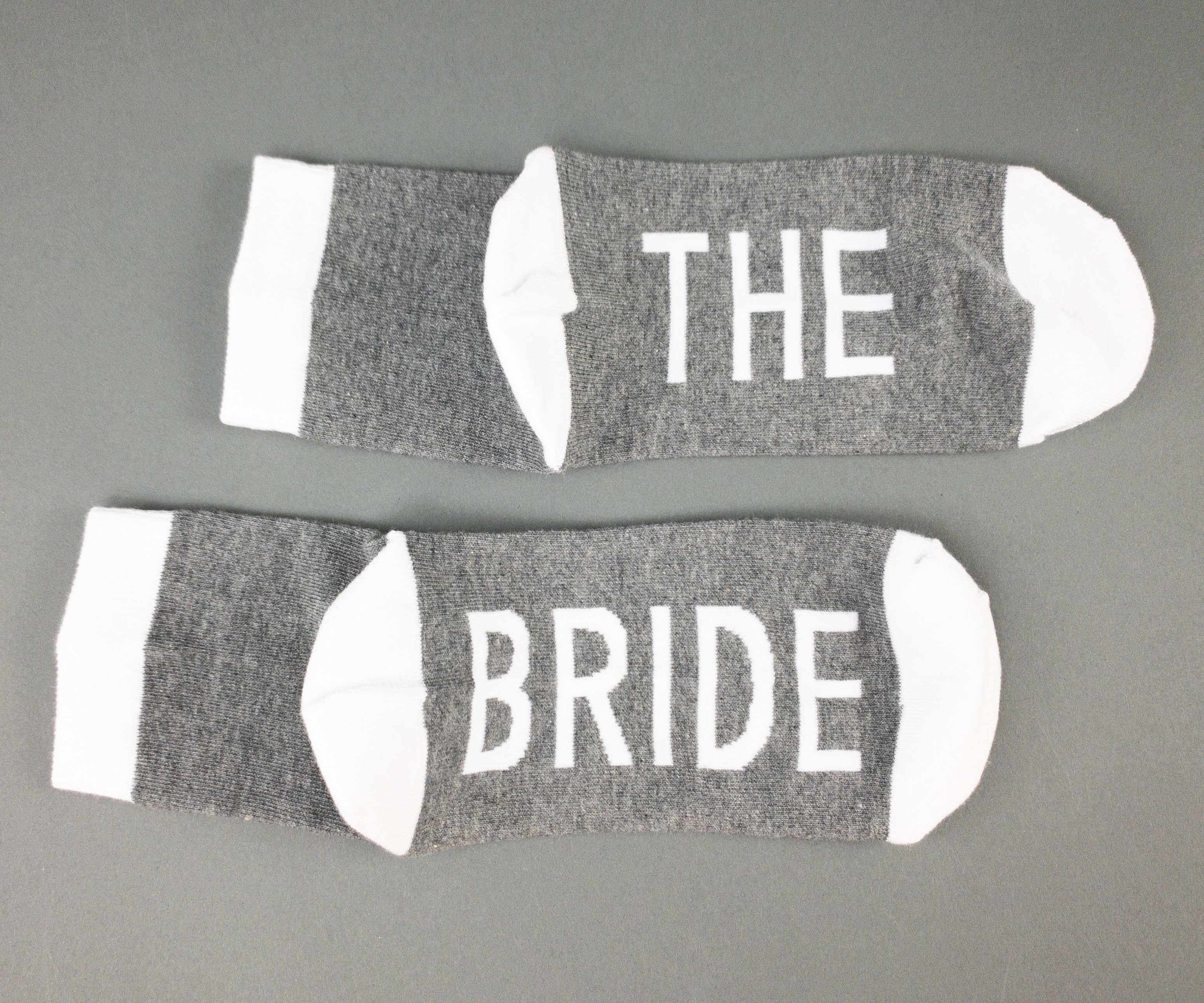 The cuffs, heels, and toes are in white, while the rest of the socks are in gray. When you put the socks together, you'll form "The Bride"! They're so cute!
Garter  ($26) This is a unique way to celebrate your new initials on your wedding day because you can have this monogrammed!
Styled with vintage gems, it looks so elegant!

The lace is soft and feels great on the skin so you don't have to worry about chafing your skin when you wear this.
Vinyl Car Decal ($15) Here's a super cute sticker you can put on your car when driving off for your honeymoon!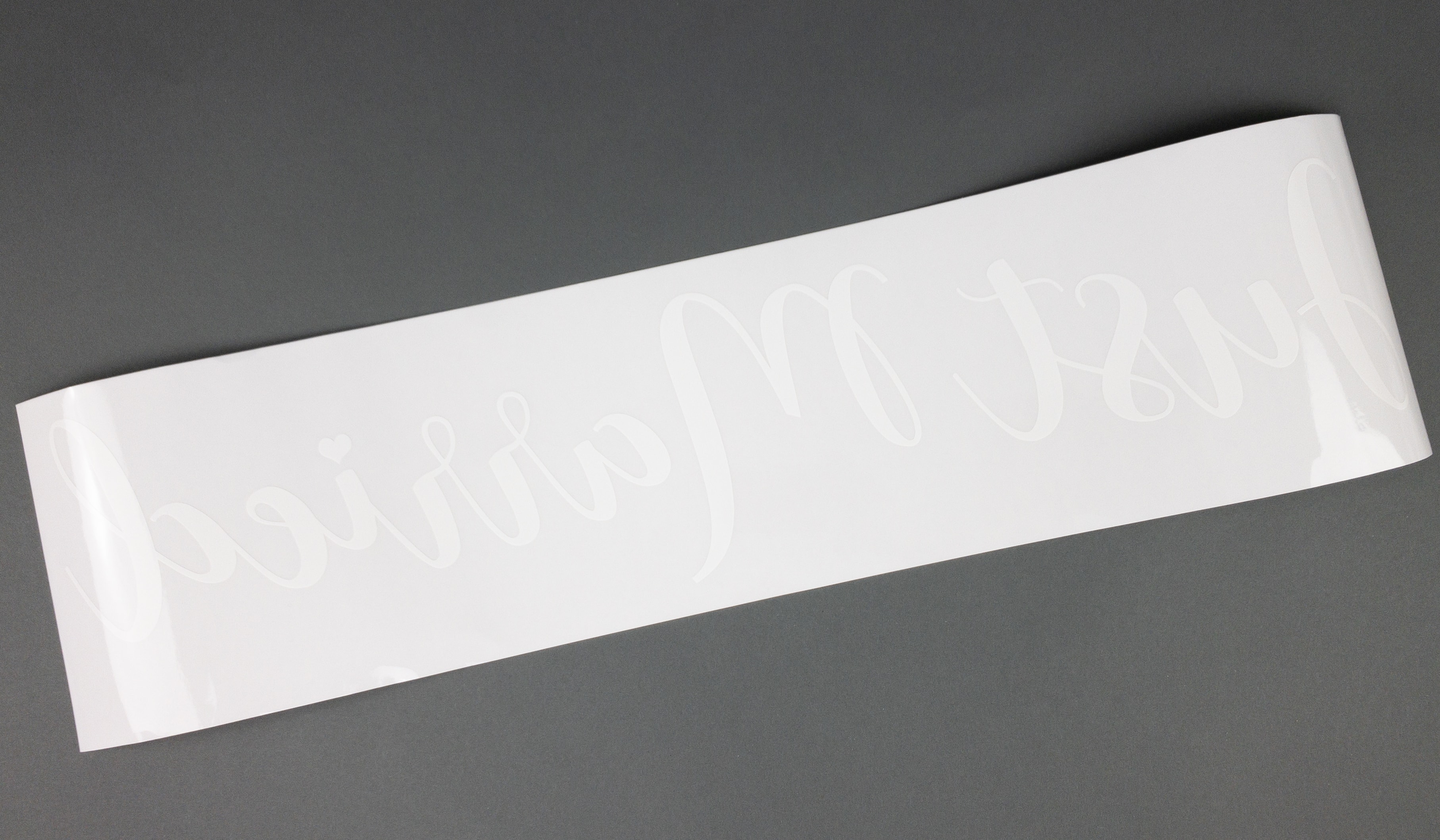 It says "Just Married" in a white cursive font. This is great because vinyl stickers are weatherproof so you don't have to worry about getting them wet!
Satin Lace Robe ($20) Robes are essential to every pre-wedding and even wedding day photo-ops.
They play a huge part during the preparation photos!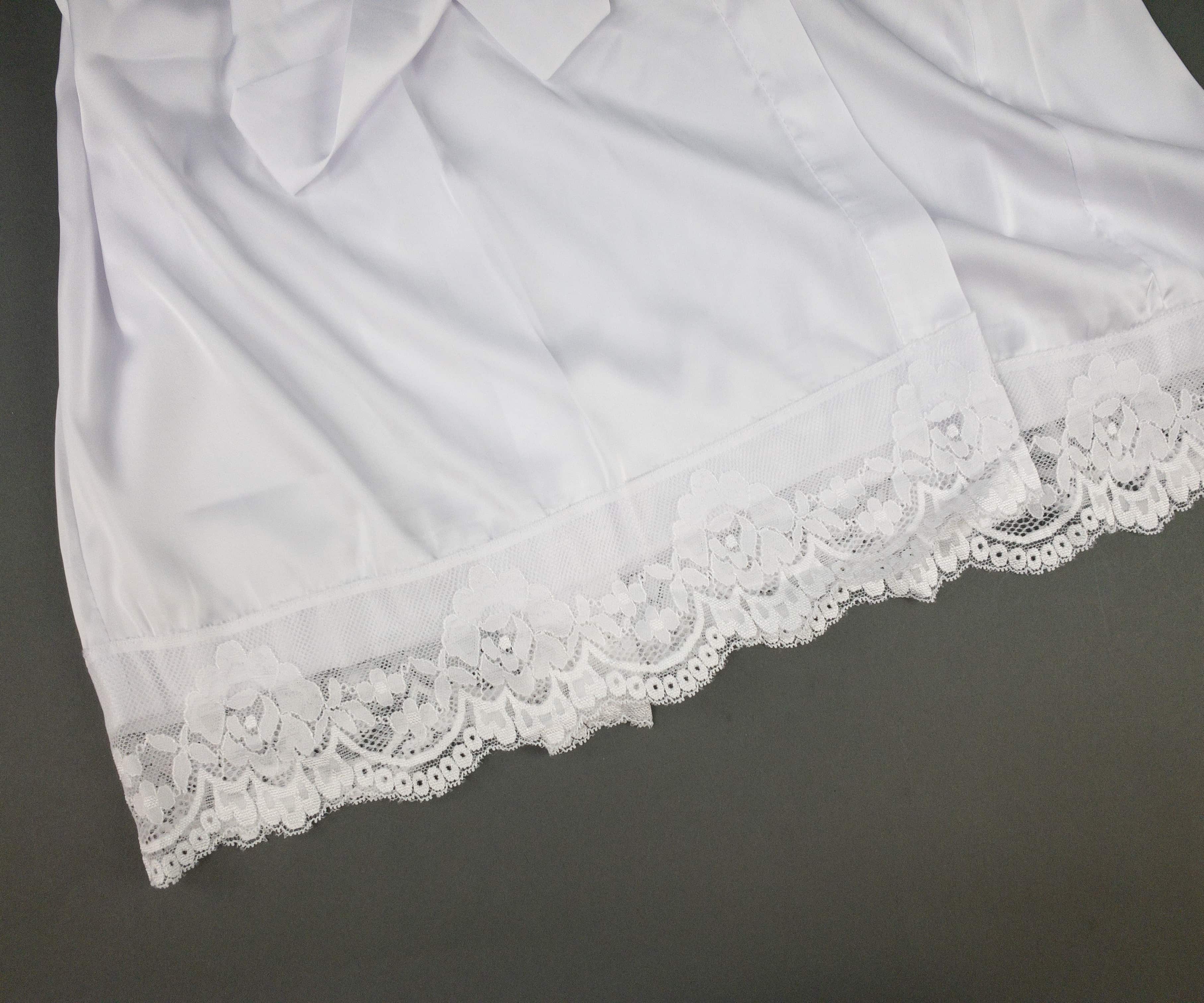 This satin robe has lace trimmings which are a nice accent!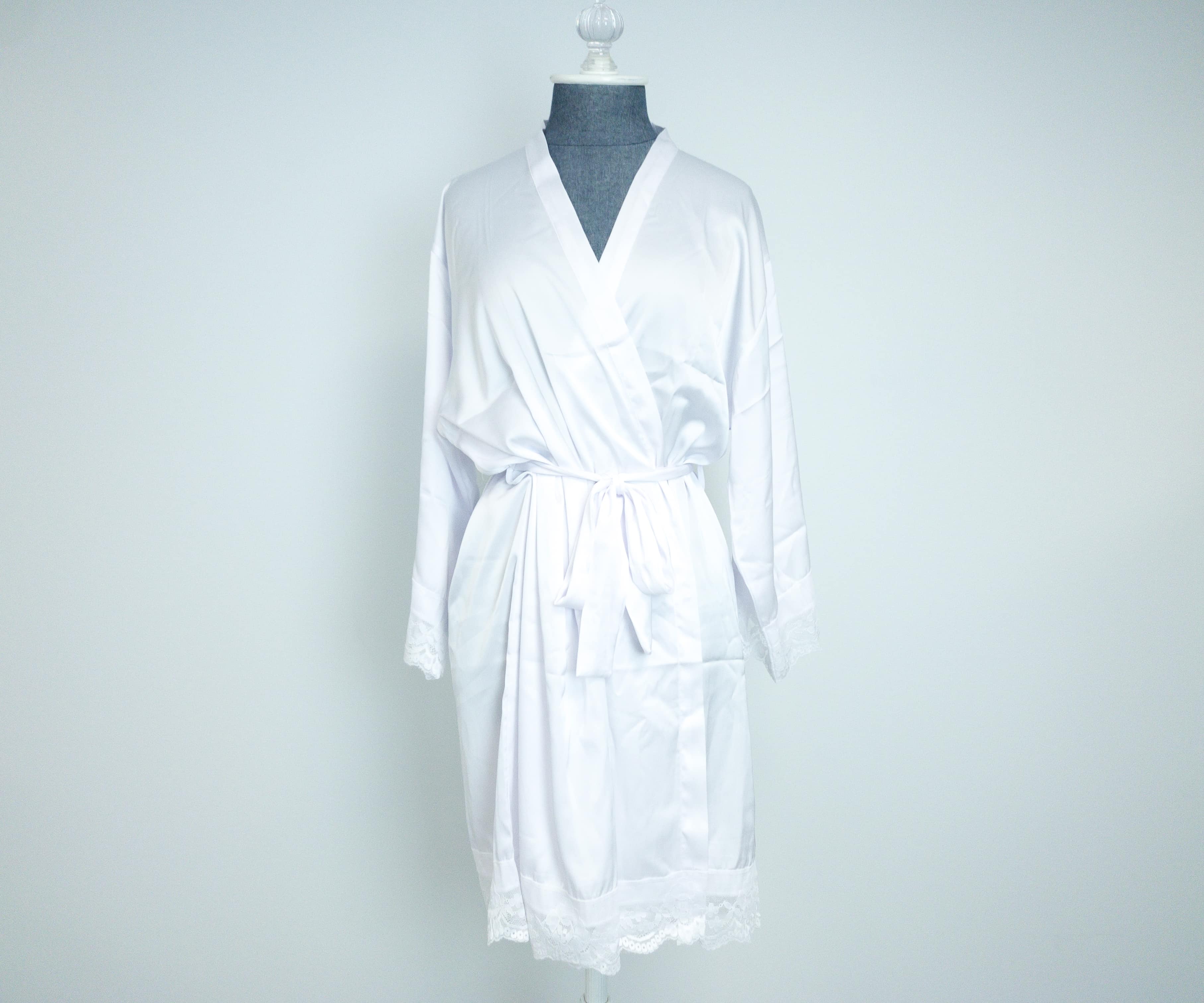 It comes in different colors but for this month, we got that perfect white color that's really suited for the bride!
The satin feels really good on the skin. It's a really nice gift for the Mrs. to be!
This box makes a nice and thoughtful gift to someone who is getting hitched! Everything is useful, and this month's box has a total retail value of $71. It's such a good deal because this box is only priced at $39.95. This month, they focused on the bride. The robe is definitely a standout, but the other items are also fabulous!
What do you think of The Paisley Box?