The Gentleman's Box is a monthly men's subscription box providing the required essentials for the savvy man. Boxes contain specially-selected items that range from accessories to grooming. When you subscribe, you also receive a subscription to GQ magazine for your first year, which is delivered separately through the mail. Boxes start at $24 per month.
TIP: This box is still available through the last day of the month!
DEAL: Save $5 on your first regular box. Use coupon code HELLO.
The presentation is simple and elegant, making this a great ready-to-gift subscription.
This month's box is dedicated to honoring our favorite Hollywood Environmentalist.
They usually have some interior packaging to protect any watches, cufflinks, or other delicate items but since we don't have those this month, the items just came neatly placed inside the box.
Each box includes a copy of The Gentleman's Post, a well-designed booklet describing the products in the box and offering styling suggestions for each one.
The Gentleman's Tip No. 25:
A gentleman always shows appreciation for what he has and does not gripe about what he has not.
The Gentlemen's Post walks through everything in the box, and more. There is a handy table of contents that gives a quick list of the contents and the total retail value of the box. They regularly have a feature that introduces us to members of the Gentleman's Box team.
The booklet starts off with a style guide to give you some visual cues on wear and pairing options.
Every page is dedicated to each item — they include the usual picture and blurb, but they also include a handy section denoting the level of attire (e.g. formal, business, casual) for which the item is appropriate, as well as colors that best complement it.
They also sometimes have discount promotions littered throughout.
You will also see some random cocktail recipes in the booklet like the Holiday Punch featured in this one.
Every booklet also includes a Gentleman's Exclusive Deal of the Month. This month, they gave us a $30 off a Premium Subscription – just use code GPOST30.
We also got a promotional card from Five Equals Ten Men's Underwear.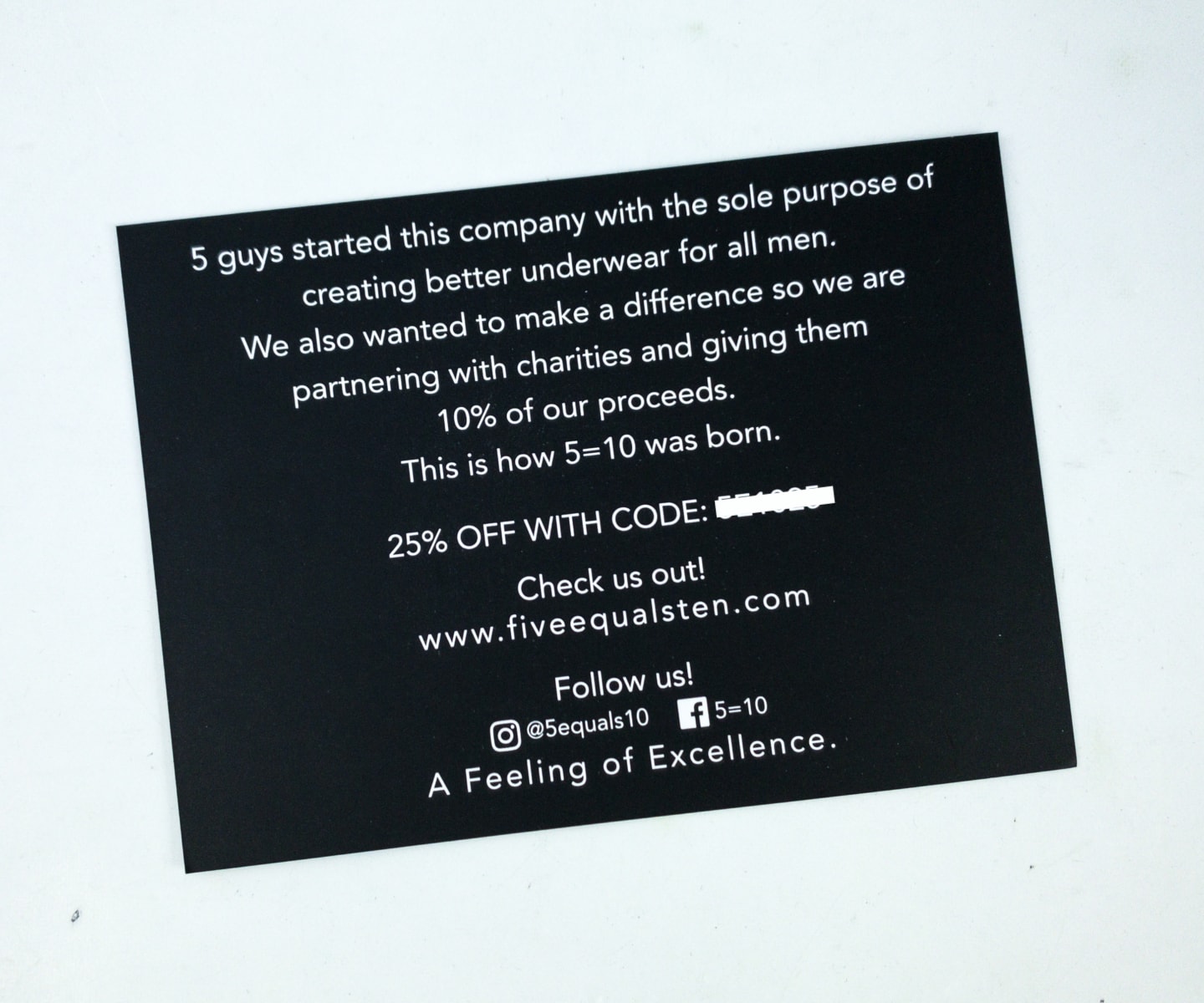 At the back, there's a short insight into the company's background as well as a 25% discount code!
Everything in my December 2019 box!
Lock Step Apparel Socks ($15) A Gentleman's Box wouldn't be complete without a pair of socks. This month, I got classic looking ones!
These are made with 80% cotton, 15% polyester, 3% spandex, and 2% nylon.
This crew cut pair provides my feet warmth and comfort. The colors aren't that vibrant but the criss-cross design is bold enough to make a statement.
Hippy Feet Pocket Square ($19) Next up is a pocket square. Not to be mistaken as a handkerchief, a pocket square is a small piece of fabric that is put in the jacket breast pocket. This month's featured pocket square features an intricate leaf print. It's pretty lightweight and easy to fold.
Tom's Stylist Tie ($29) A great tie is a must-have for every man! This one came in the standard length so I don't have a problem keeping it in place when worn. It also makes me look well-put-together!
The design pattern is quite nice. It's formal and can easily match a lot of shirts in my wardrobe because of the neutral color.
Mr. Lapel Lapel Pin ($13.06/ $19 on the card) This lapel pin is nice for when I'd like to customize my attire to a more personalized look.
I appreciate that this came in a neutral color as well, matching the rest of the accessories this month.
Gent Life ($25) Since this month's theme is about the Hollywood environmentalist, they added this smoothing plane in this month's box. It arrived with a black drawstring pouch for safekeeping.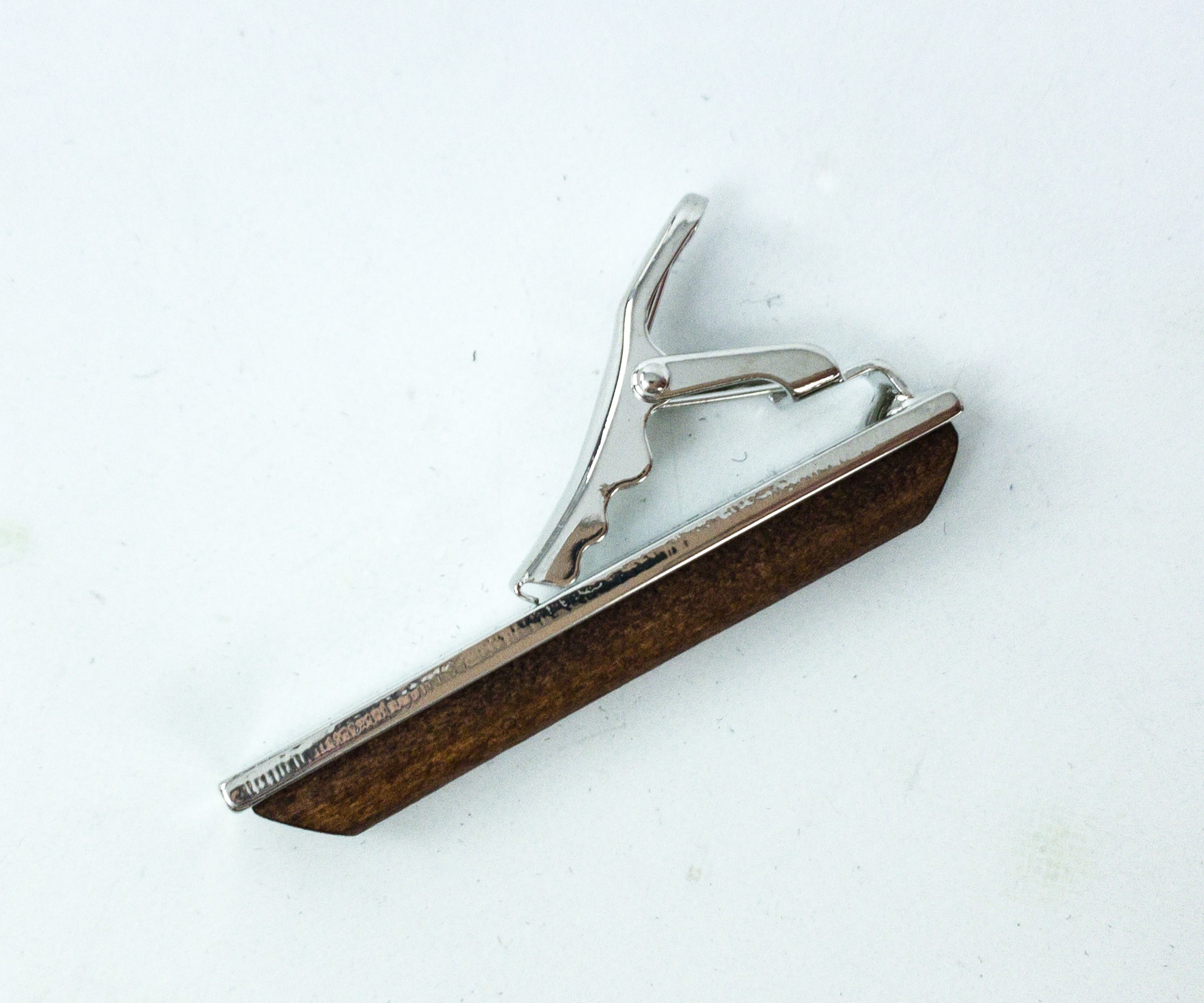 A smoothing plane is used in woodworking. It's typically the last plane used in wooden surfaces. I like that they added this to tie up the whole theme together.
What a fantastic ensemble!
Once again, Gentleman's Box delivered great items that included stylish and useful accessories for the savvy men. I am happy with everything I received in this month's box. My favorite is the smoothing plane because it's something unique and new to me. I am so excited about what they have in store for next month!
Have you tried Gentleman's Box?