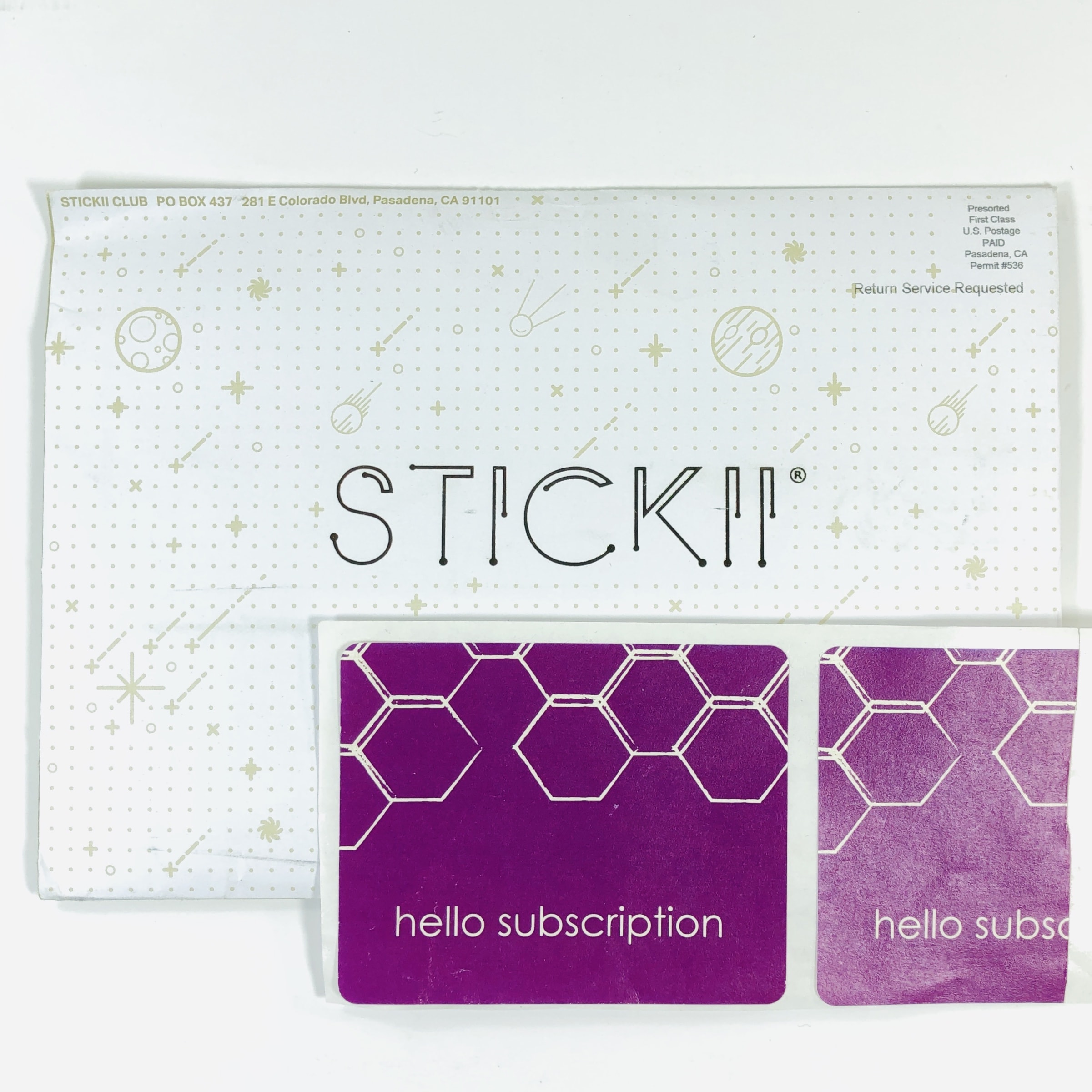 STICKII Club is a monthly sticker subscription. This subscription is $10 dollars a month, and you get an envelope full of sticker sheets, sticker flakes, and sometimes an extra stationary item, like washi tape samples or custom-shaped paperclips. Shipping is $1 to the US, $1.75 to Canada, and $2.50 international.
Each month we carefully curate a themed pack of stickers for the specific style you've chosen. Each pack contains 1 STICKII Storage insert, 2 theme stickers, 5-7 sticker sheets, with 10-50 individual die-cut sticker flakes, and extra stationery items (like sticky notes or unique paperclips).
There are 3 choices for this subscription – Cute (kawaii, warm, pastel); Retro (vintage, earthy, nostalgic); or Pop (bright, trendy, cool). You can even change your order every month if you like, as long as you do it by the cutoff date.
This is a review of the Retro Pack!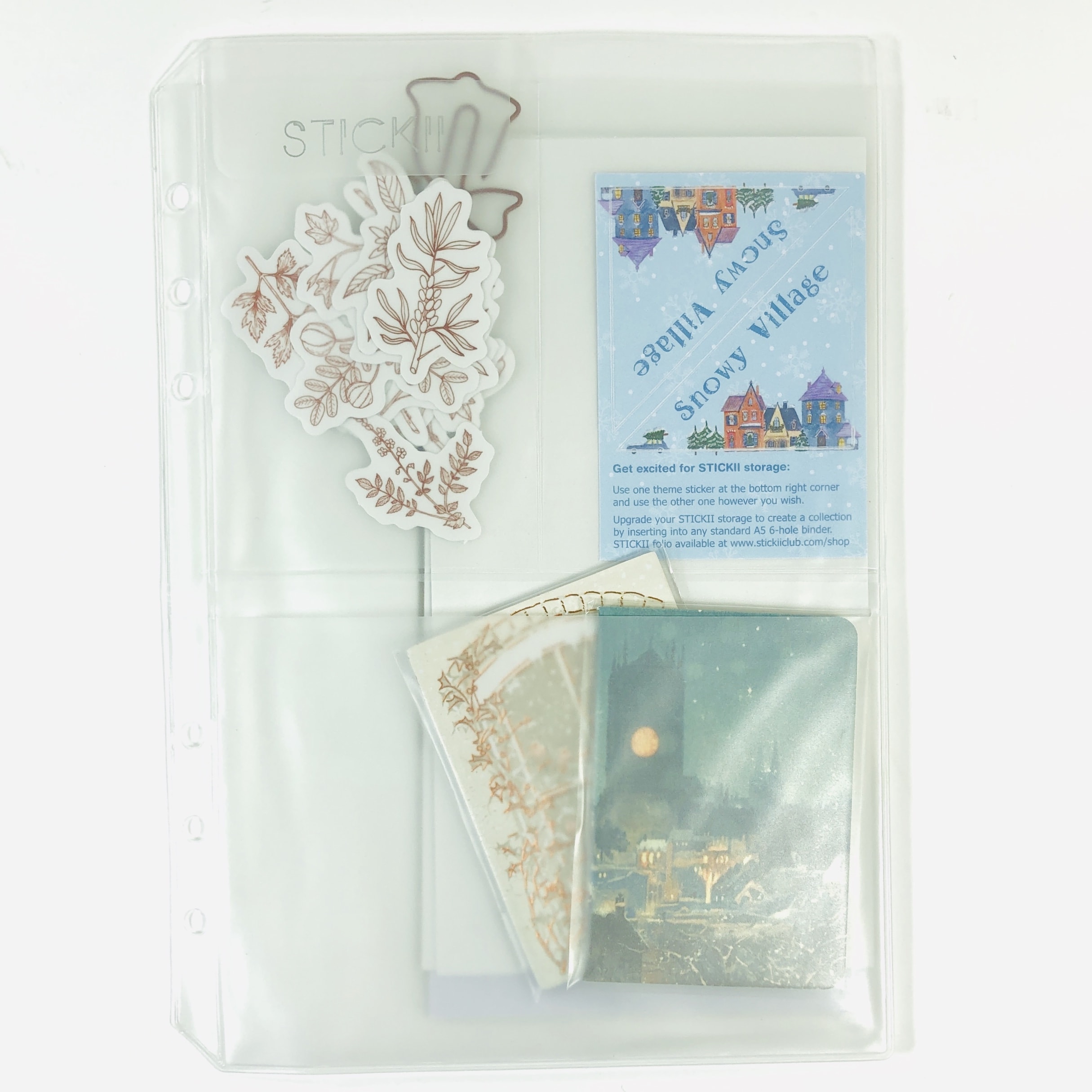 My items arrived in an envelope and everything was tucked into this vinyl holder.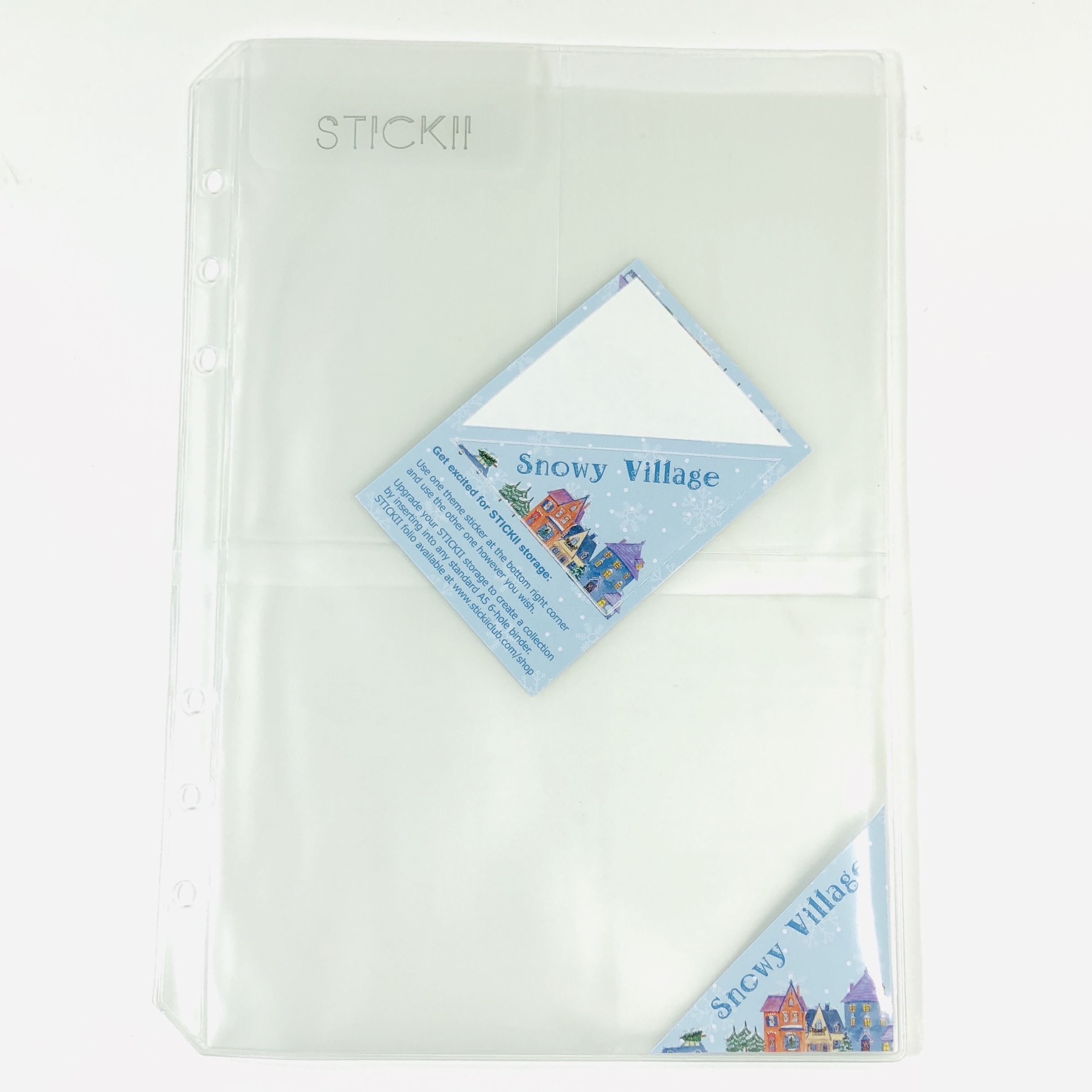 I received two stickers that have the theme listed. I used one on the corner of my holder so I can quickly grab the stickers I need when looking for past packs. The second sticker can be used however you wish.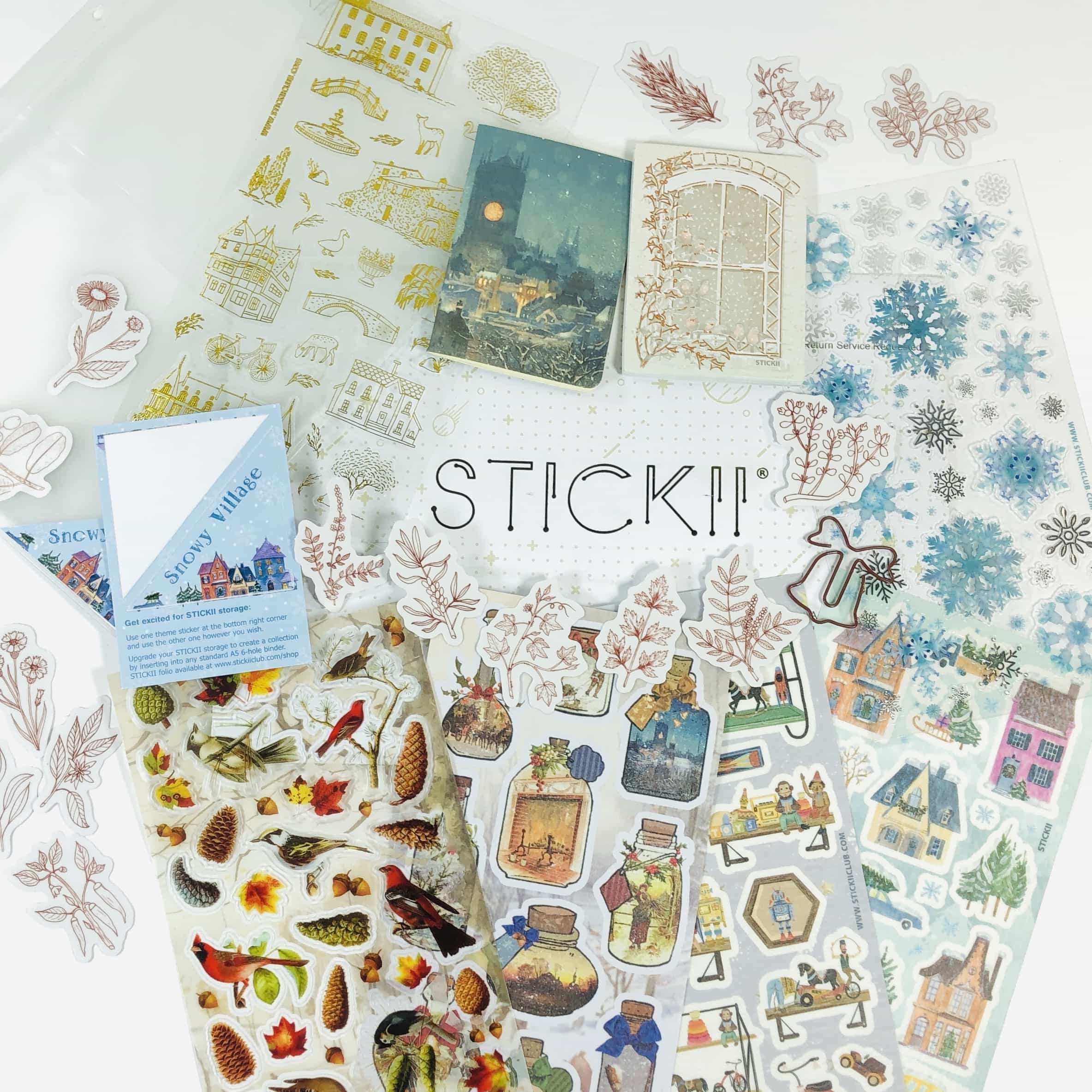 Everything in my RETRO Pack – Snowy Village!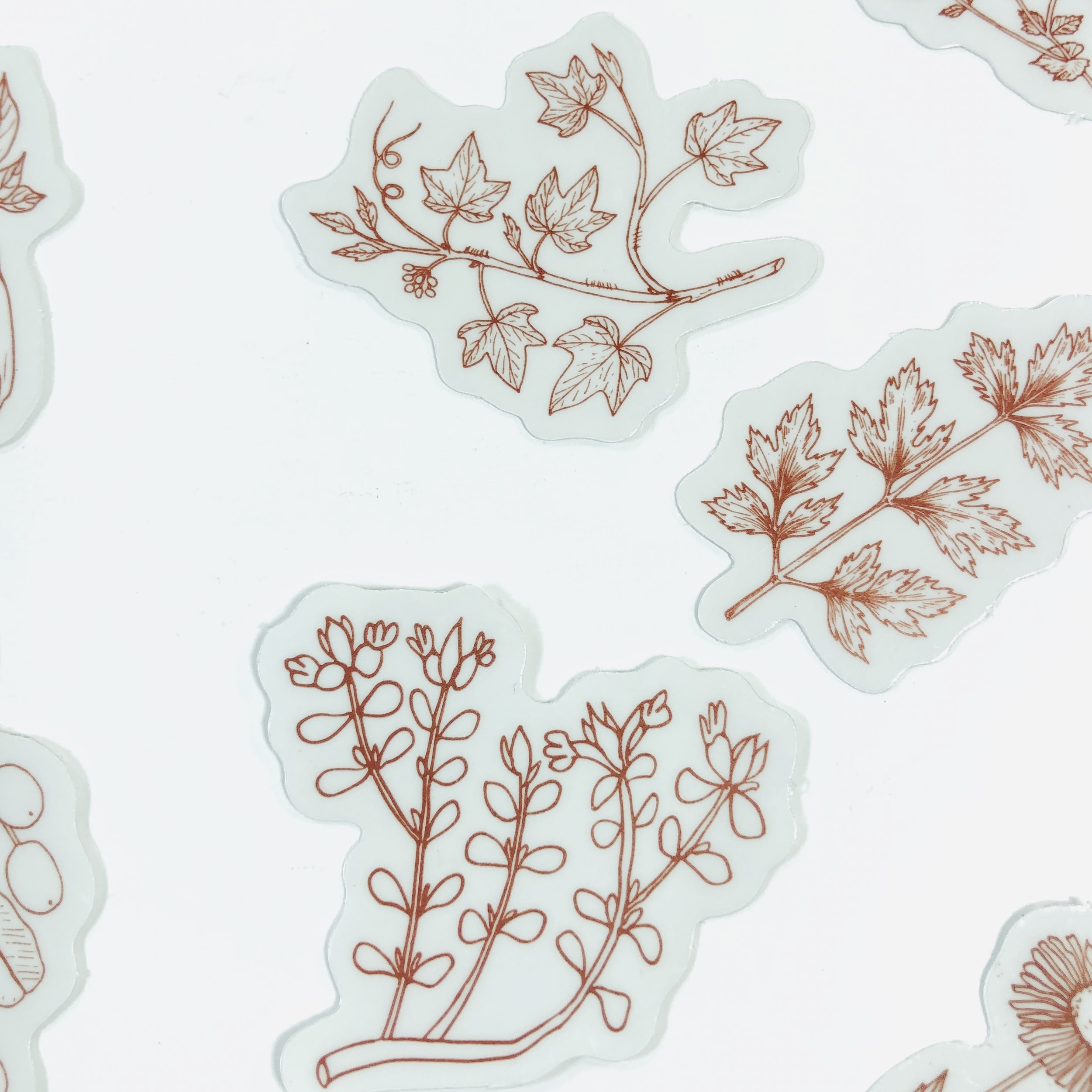 Sticker Flakes are loose stickers that come in a little bag and this month they feature sepia-colored botanicals.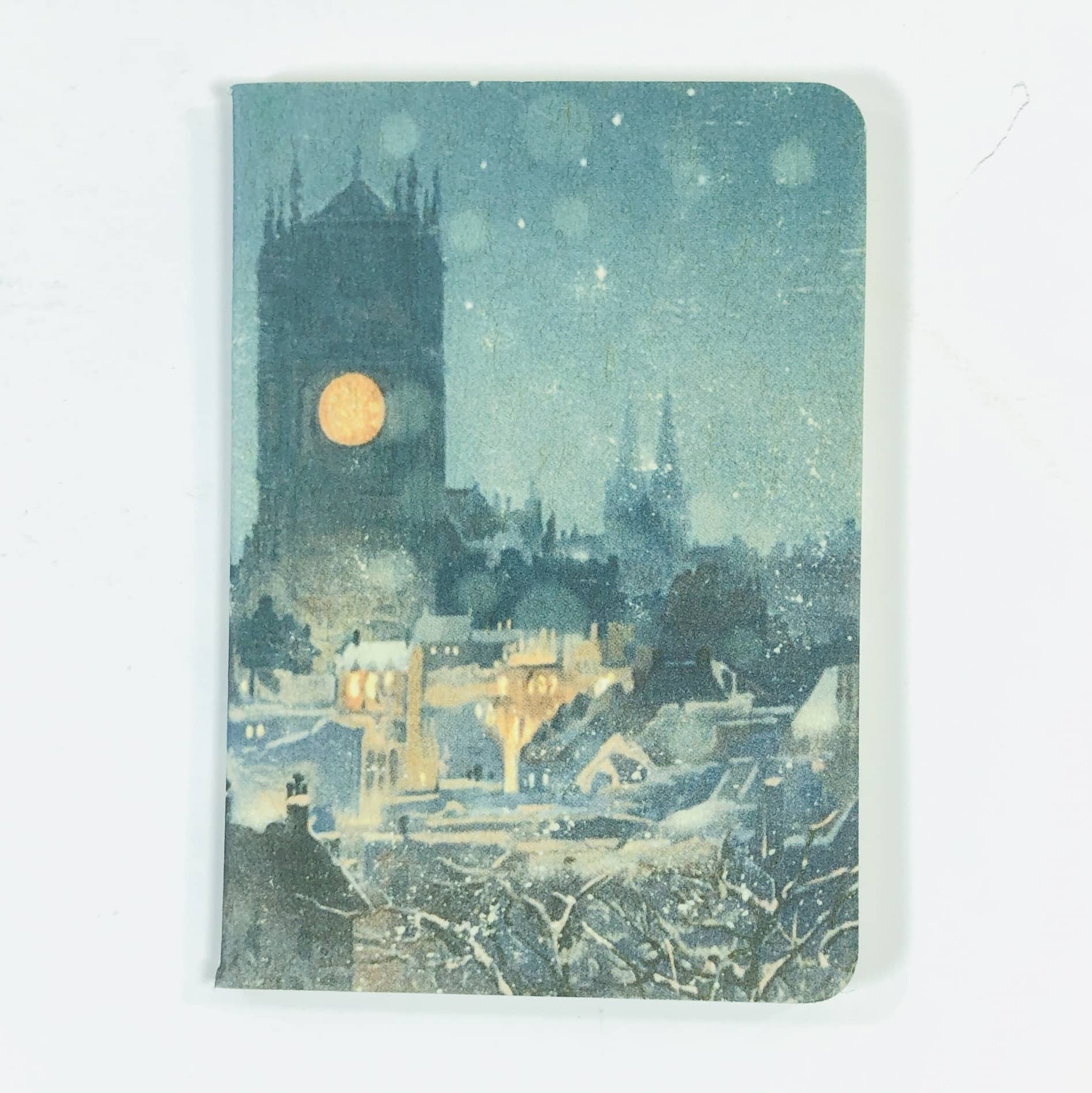 Winter Scene Notebook looks like it could be a picture of London in the 1800's, it has a Dickensian feel to it. The picture continues on the back of the pad.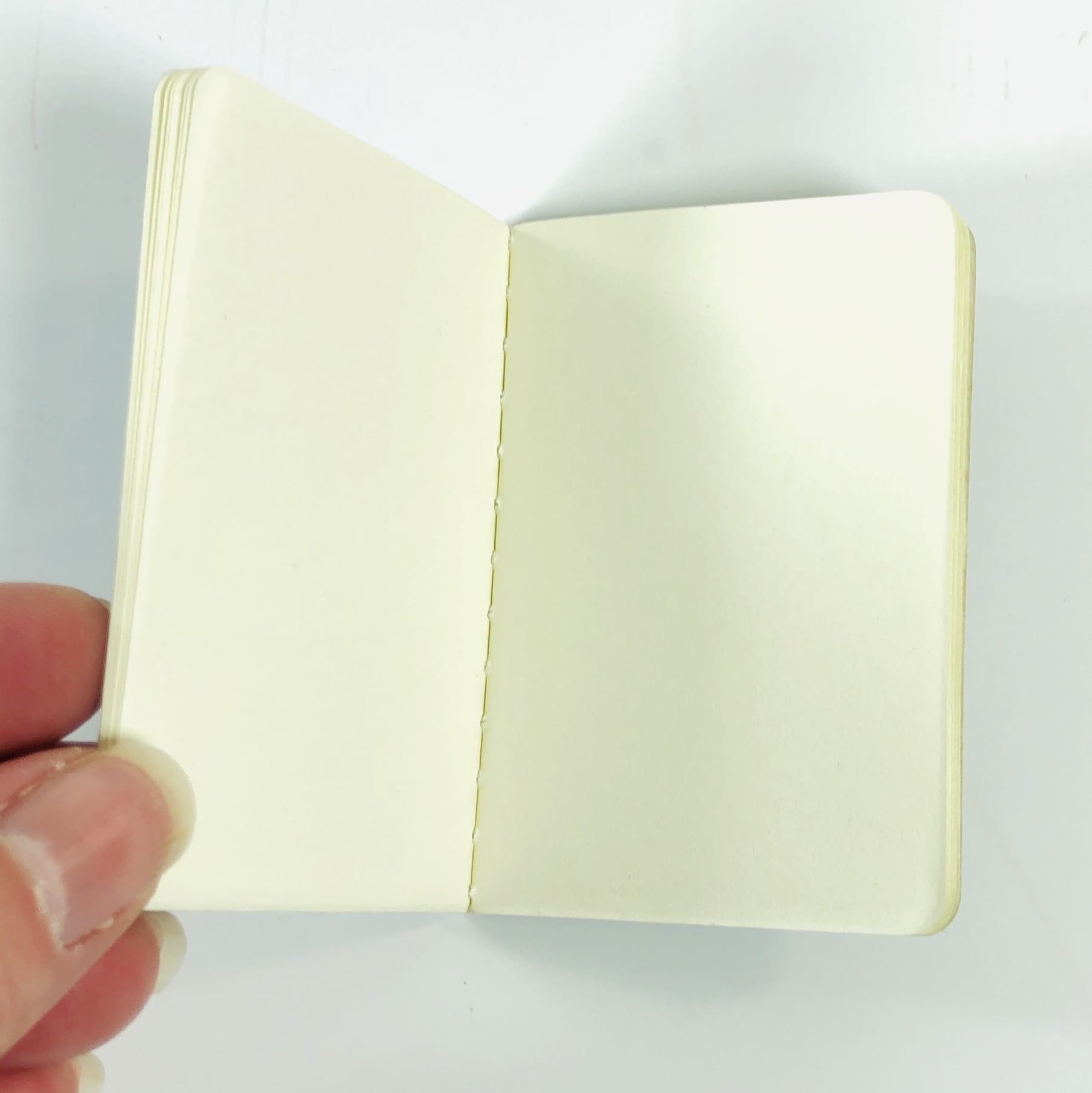 The inside has blank pages and this notebook is tiny, about 3″ x 2.25″.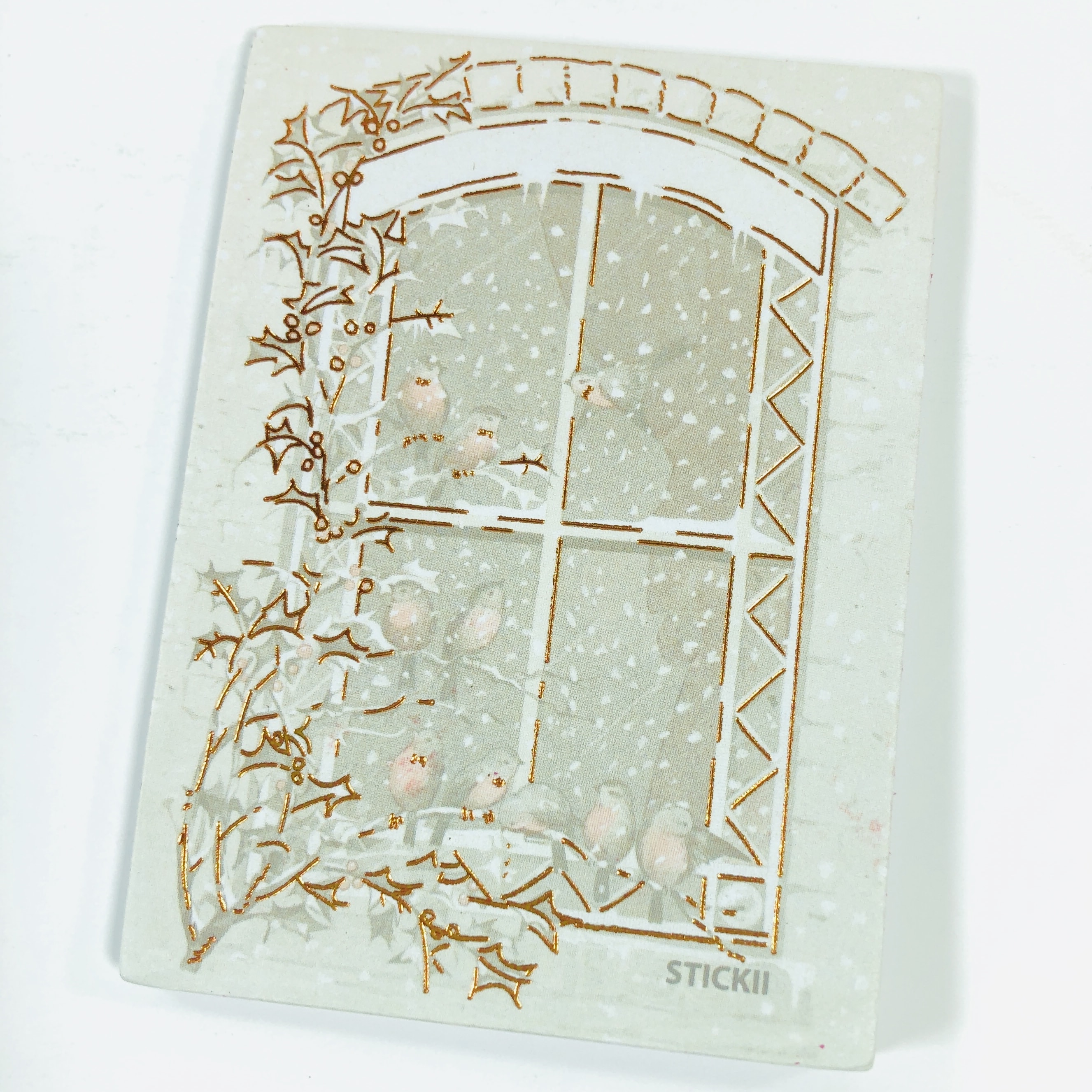 STICKII sends the prettiest STICKII Notes, like this pad that has metallic rose gold accents.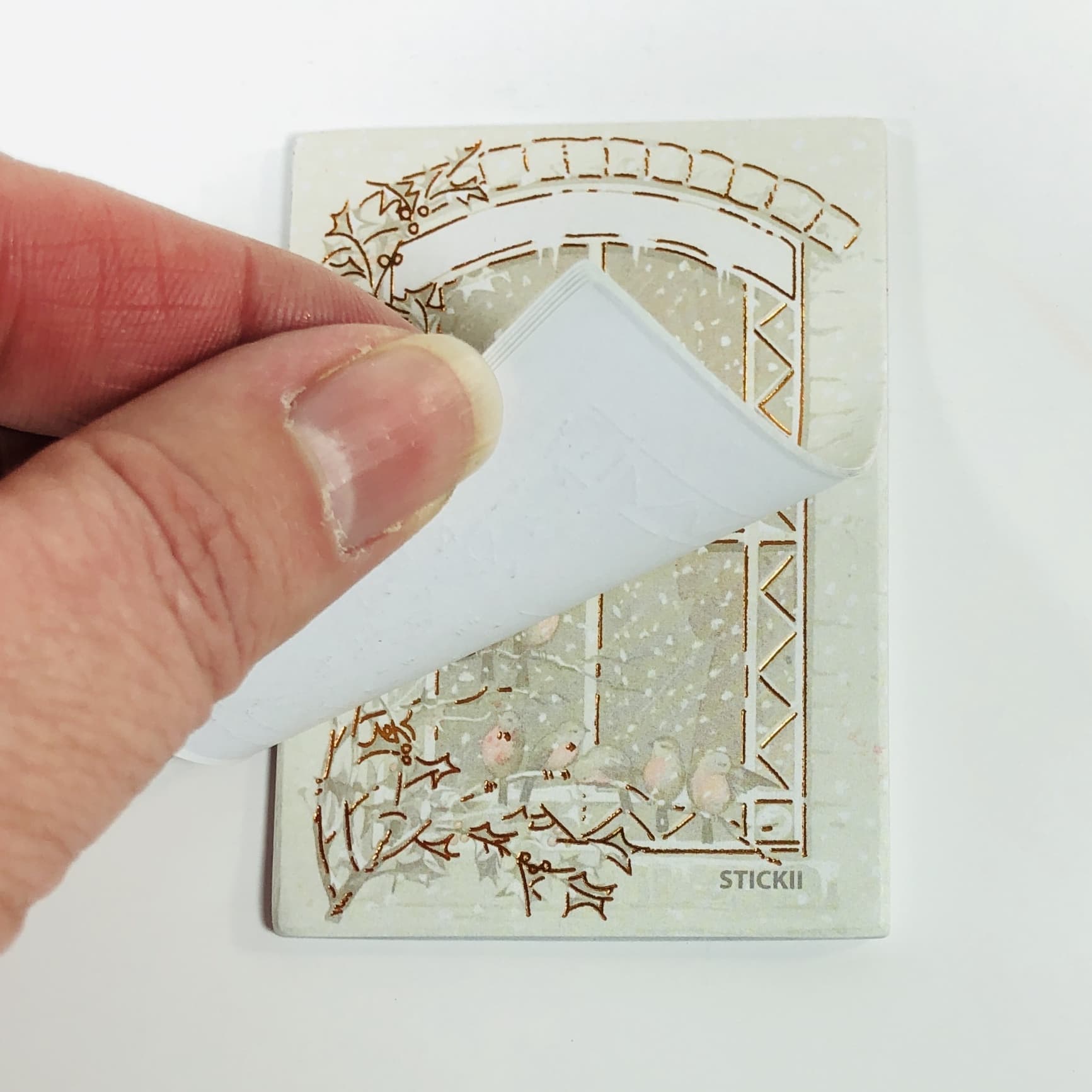 There are several sheets in the pad.
STICKII also sends unusual paperclips, like this bronze-colored Bell.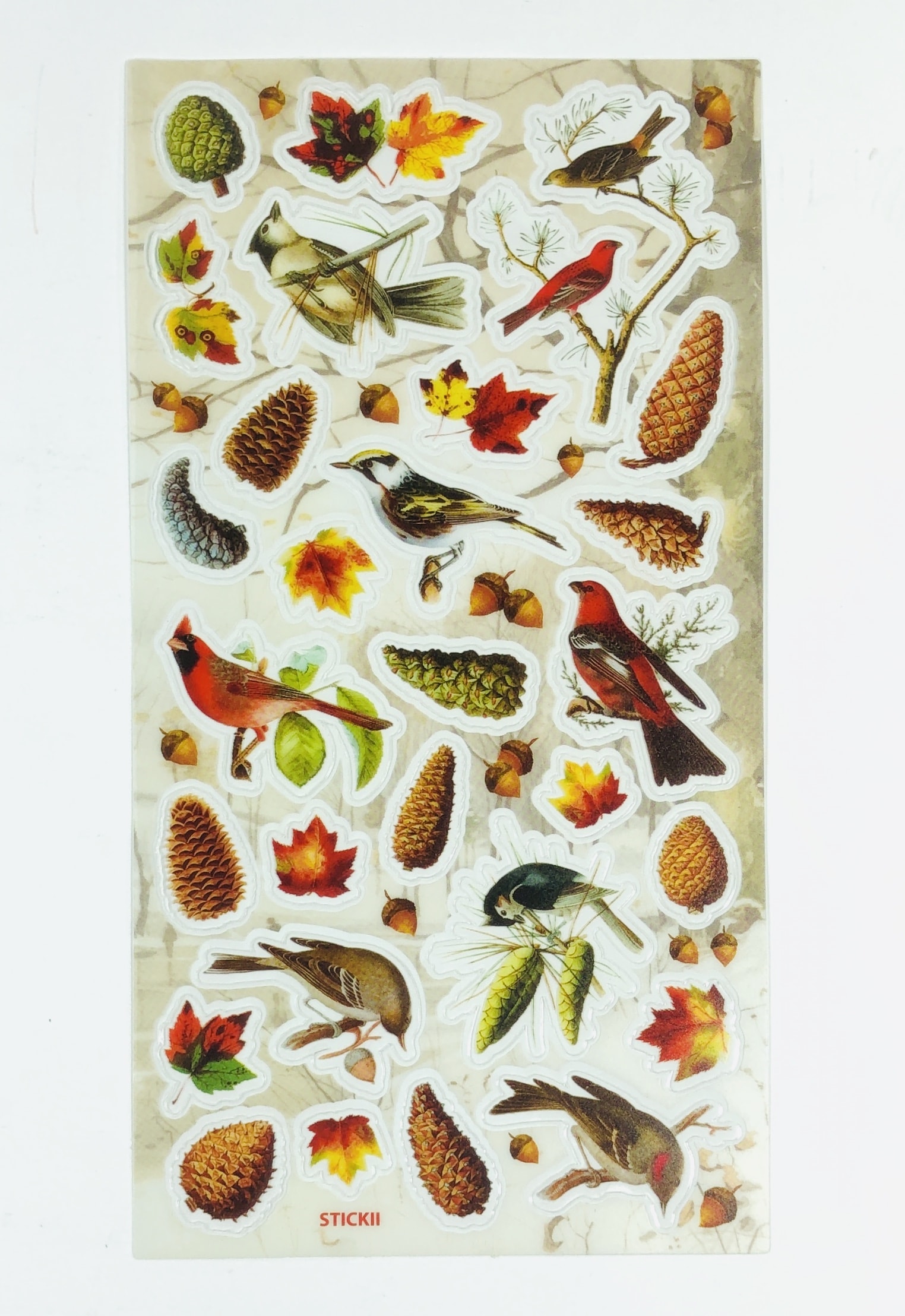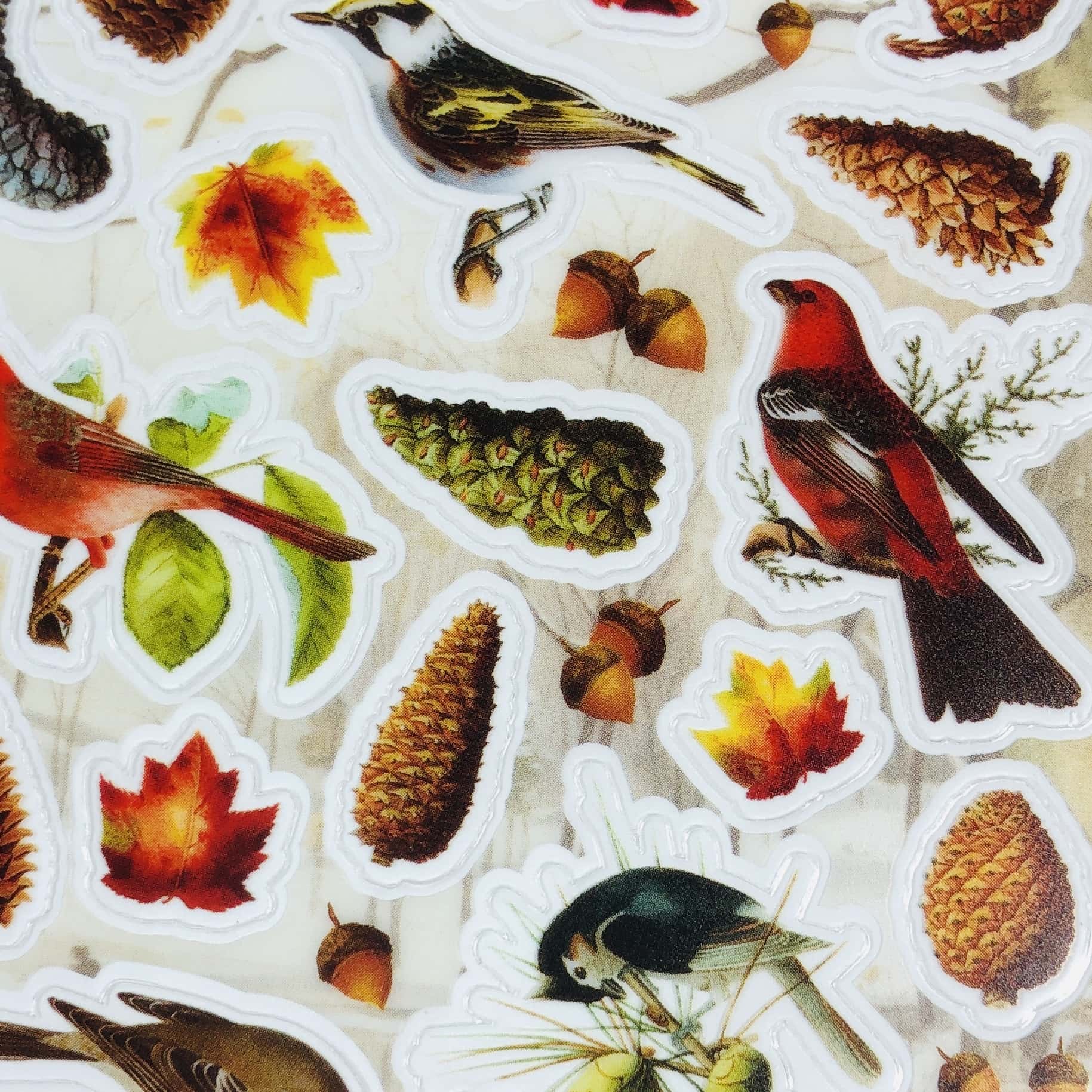 Birds and Botanicals are vinyl and I love the detail, you can see the bird faces. The plant items include leaves, pine cones, and acorns.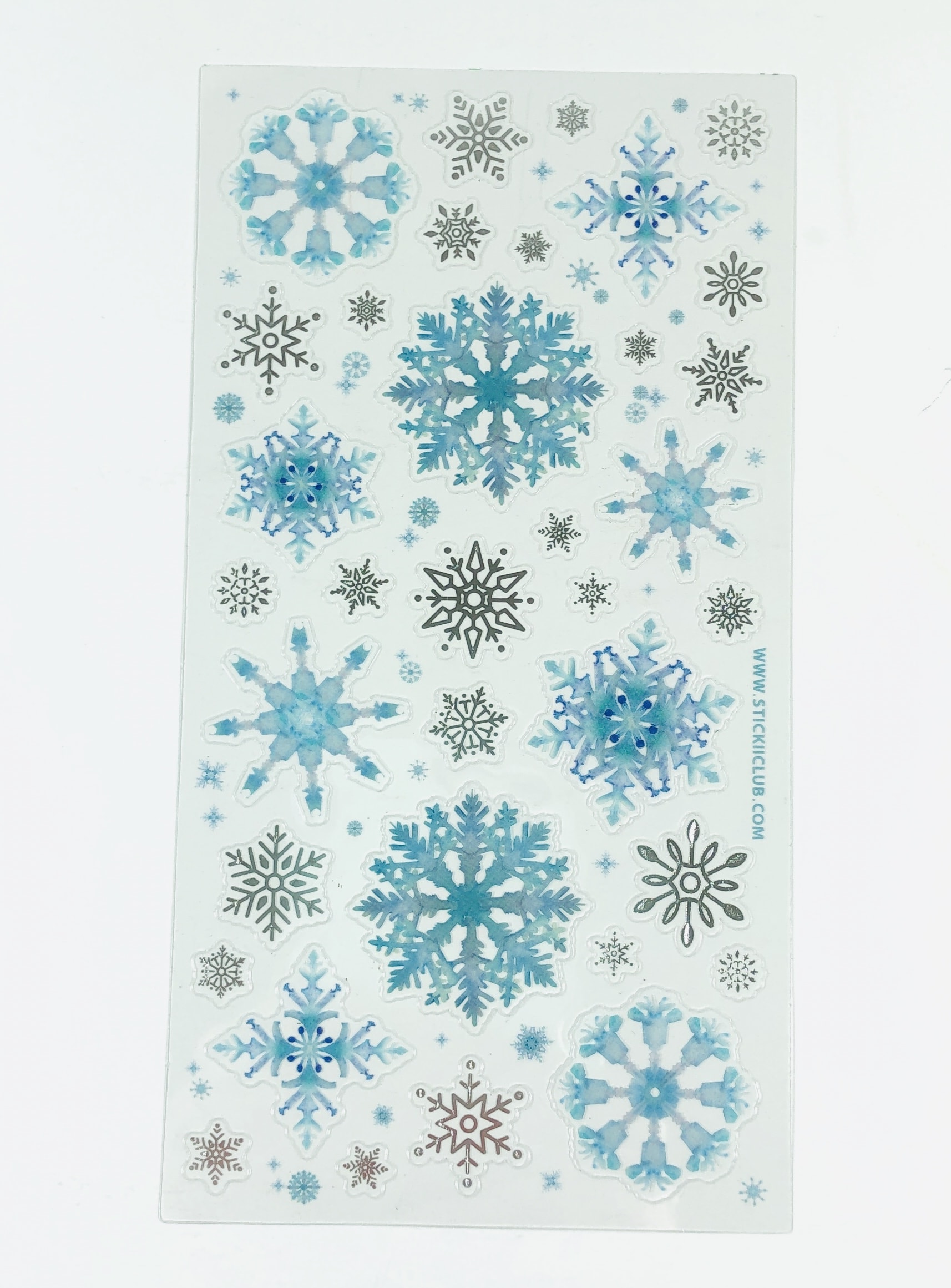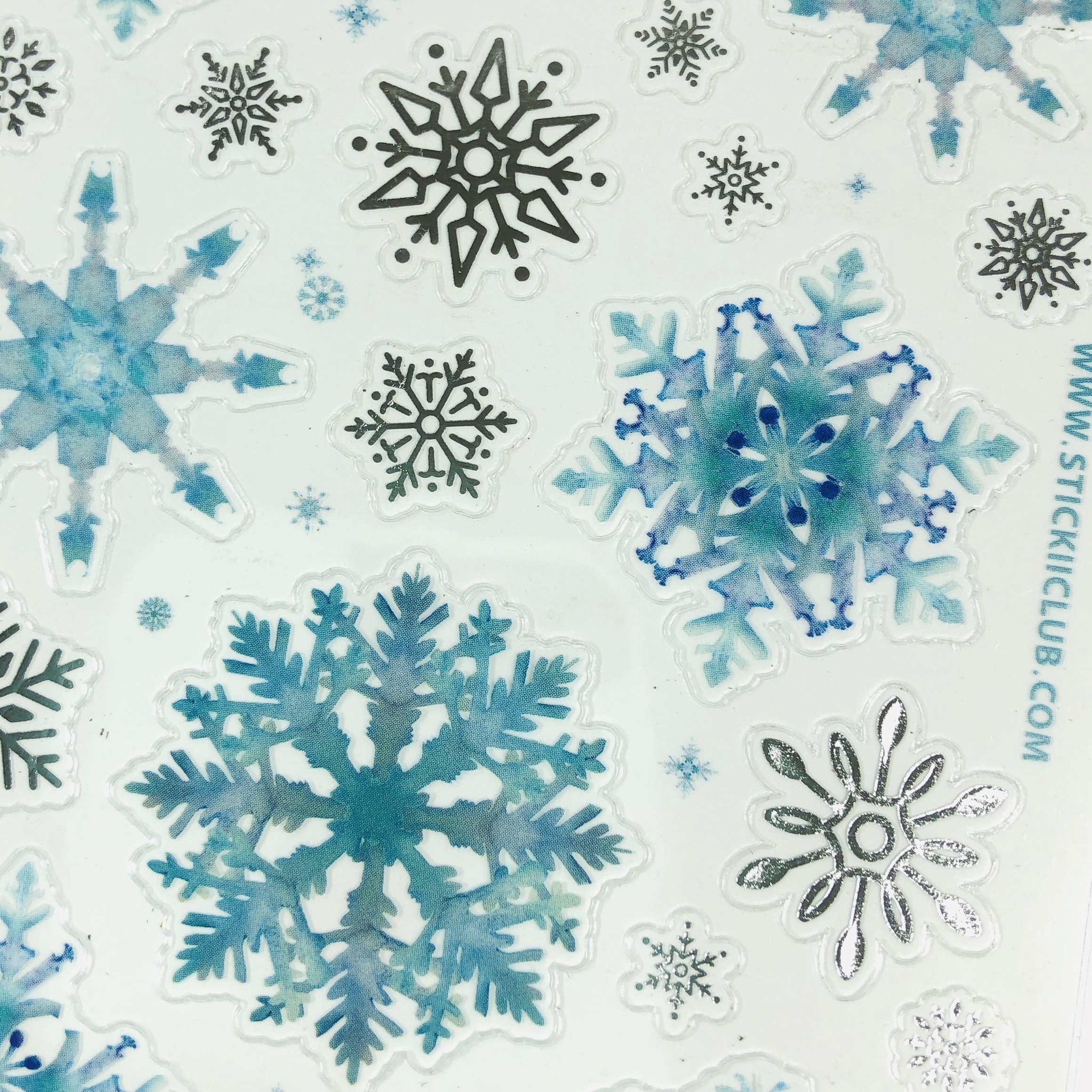 Snowflakes are vinyl and came right when the new Frozen movie came out. The stickers have silver metallic accents and I think the powder blue color is beautiful.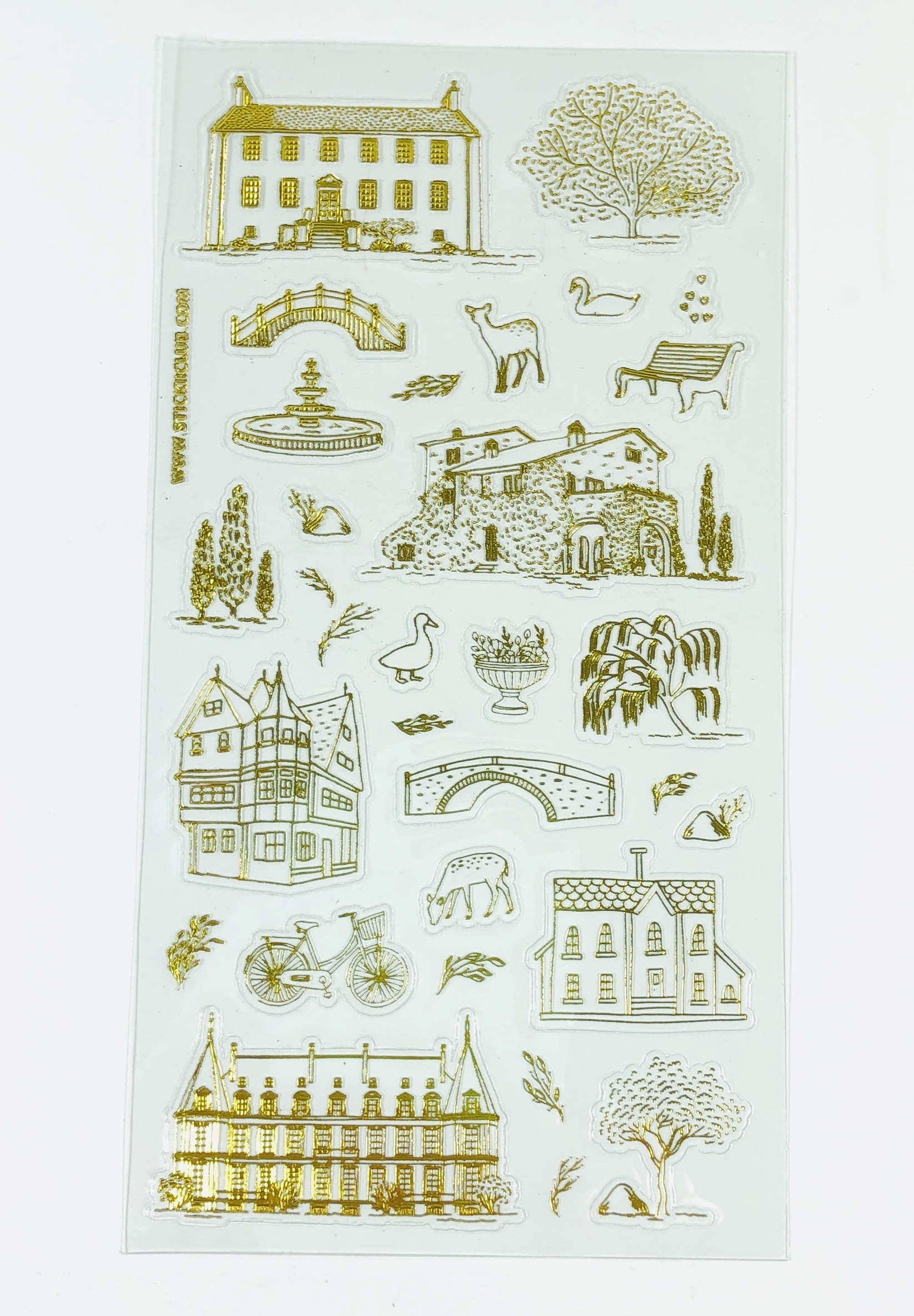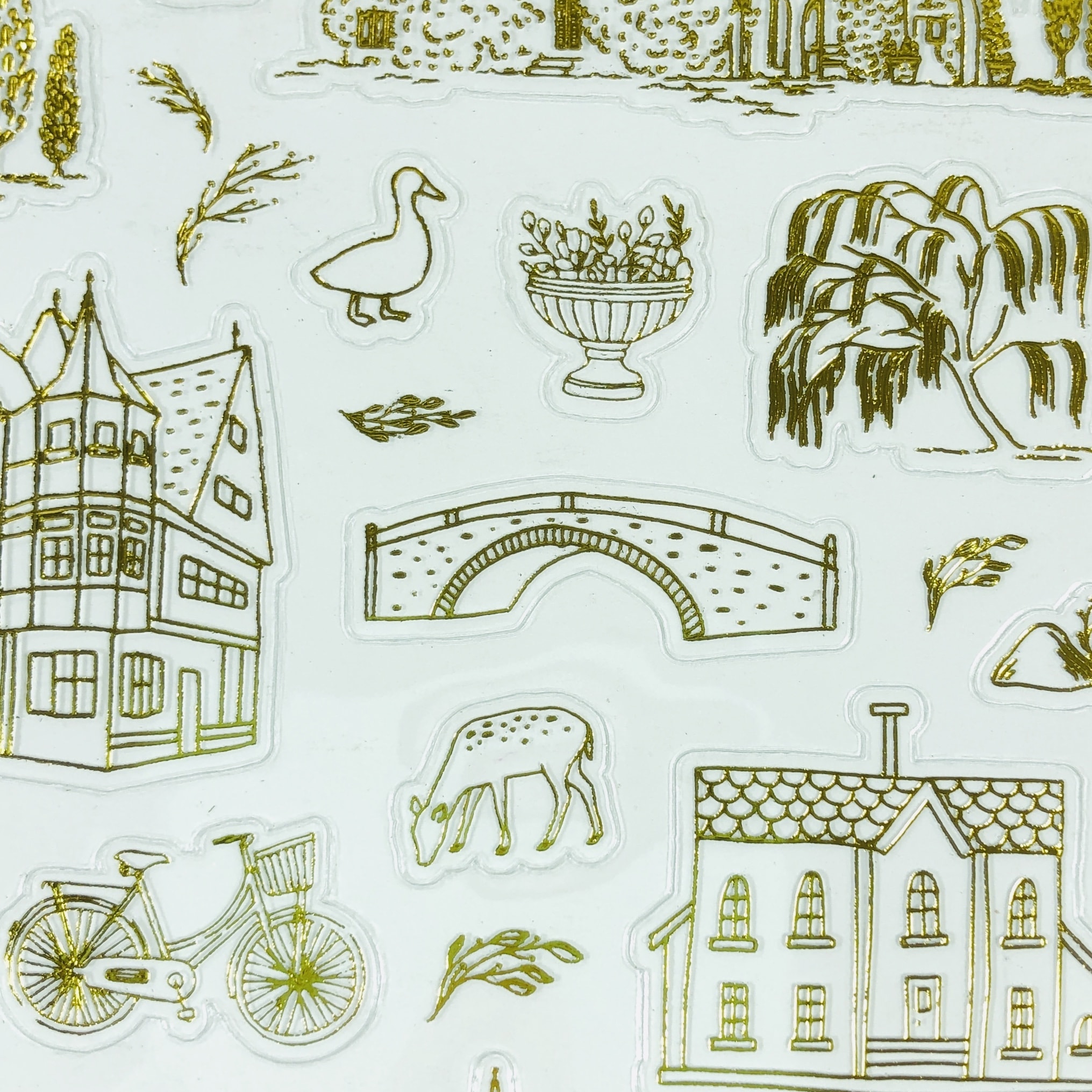 Gold Winter Village ($2.75) is just that – items from an old-fashioned village, although I don't think the pictures look very wintry. Vinyl and entirely gold tone metallic.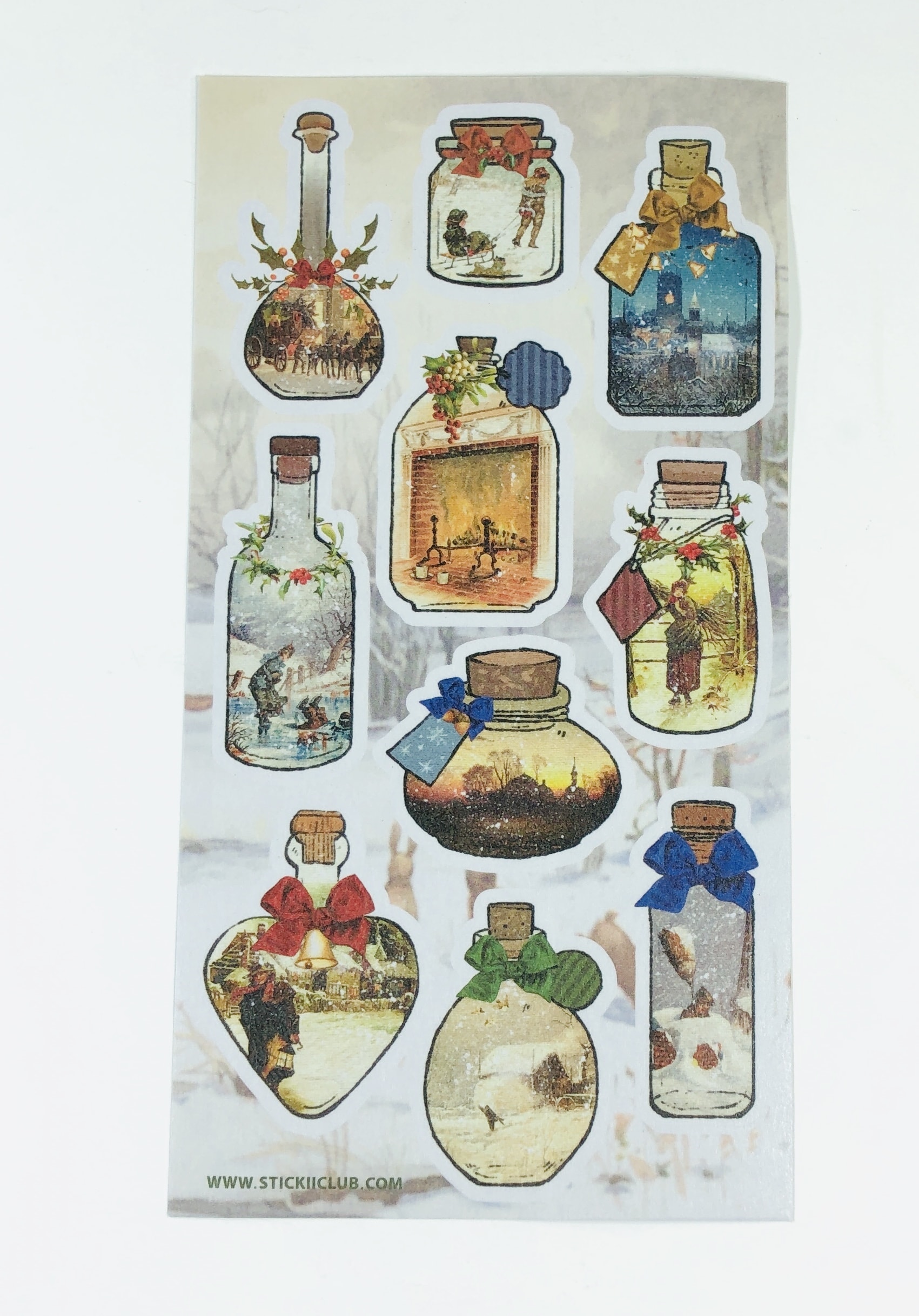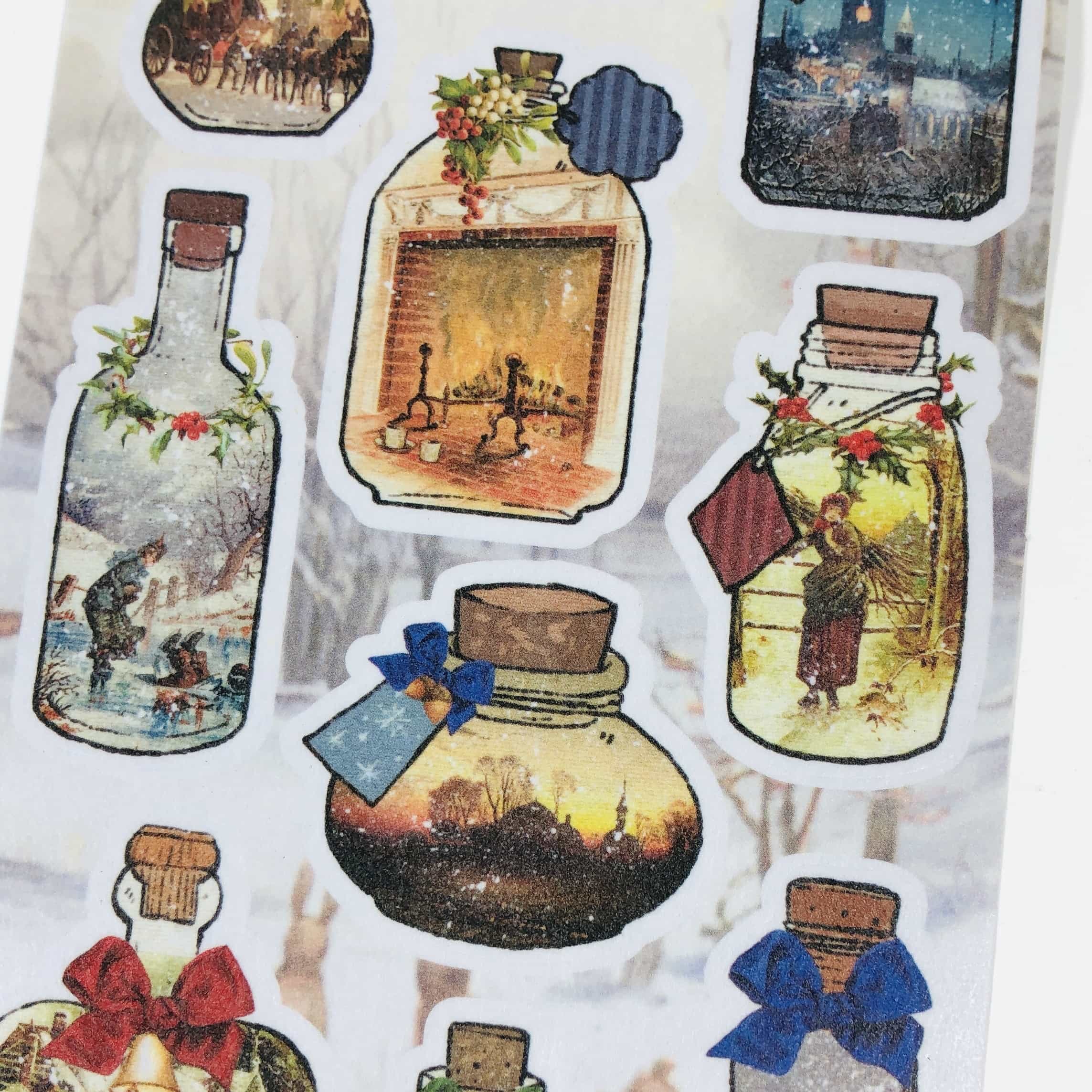 Winter Scene Jellies ($2.75) are washi paper stickers with wintry scenes and how cute are the little jars?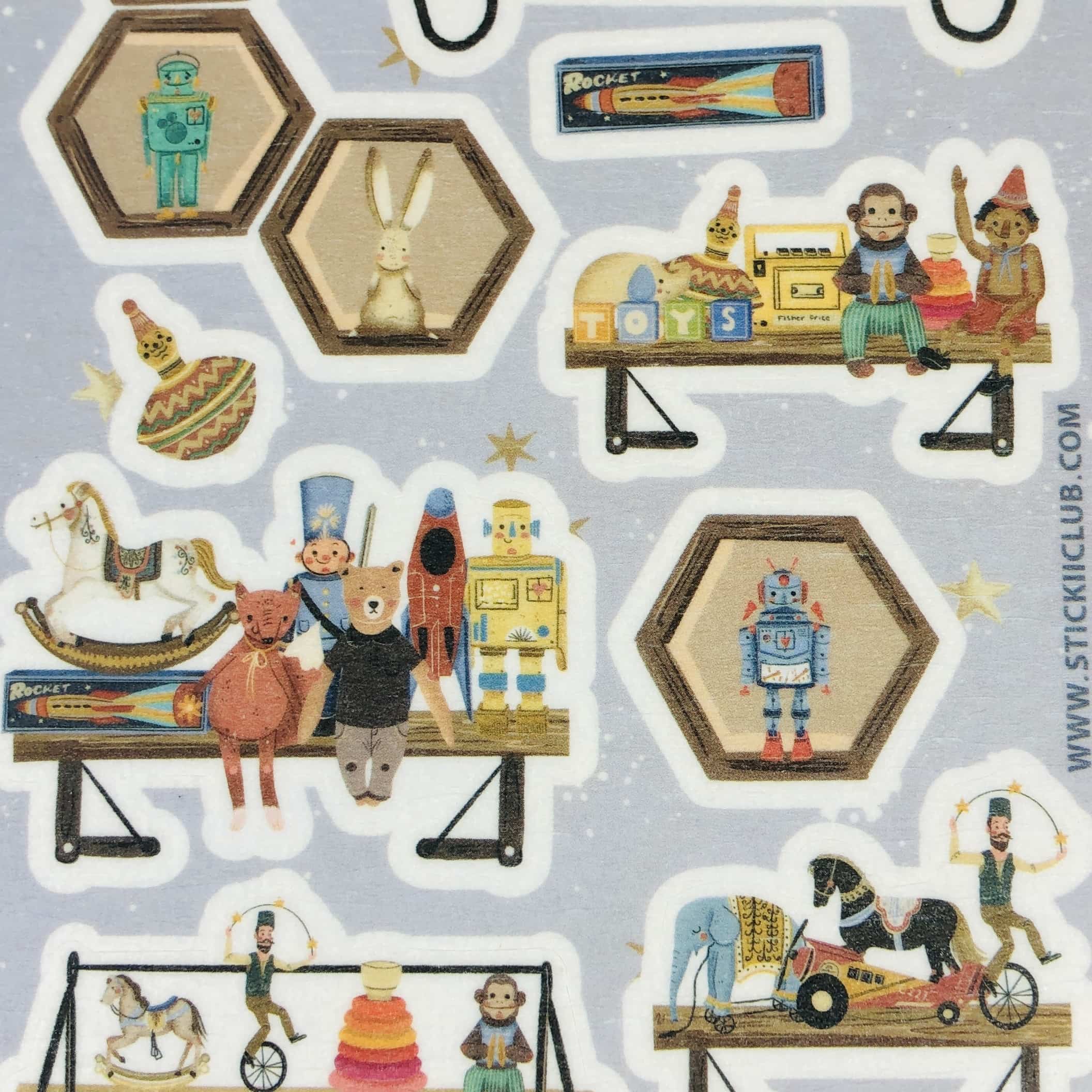 Vintage Toys also have that washi feel and have all kinds of old-fashioned toys.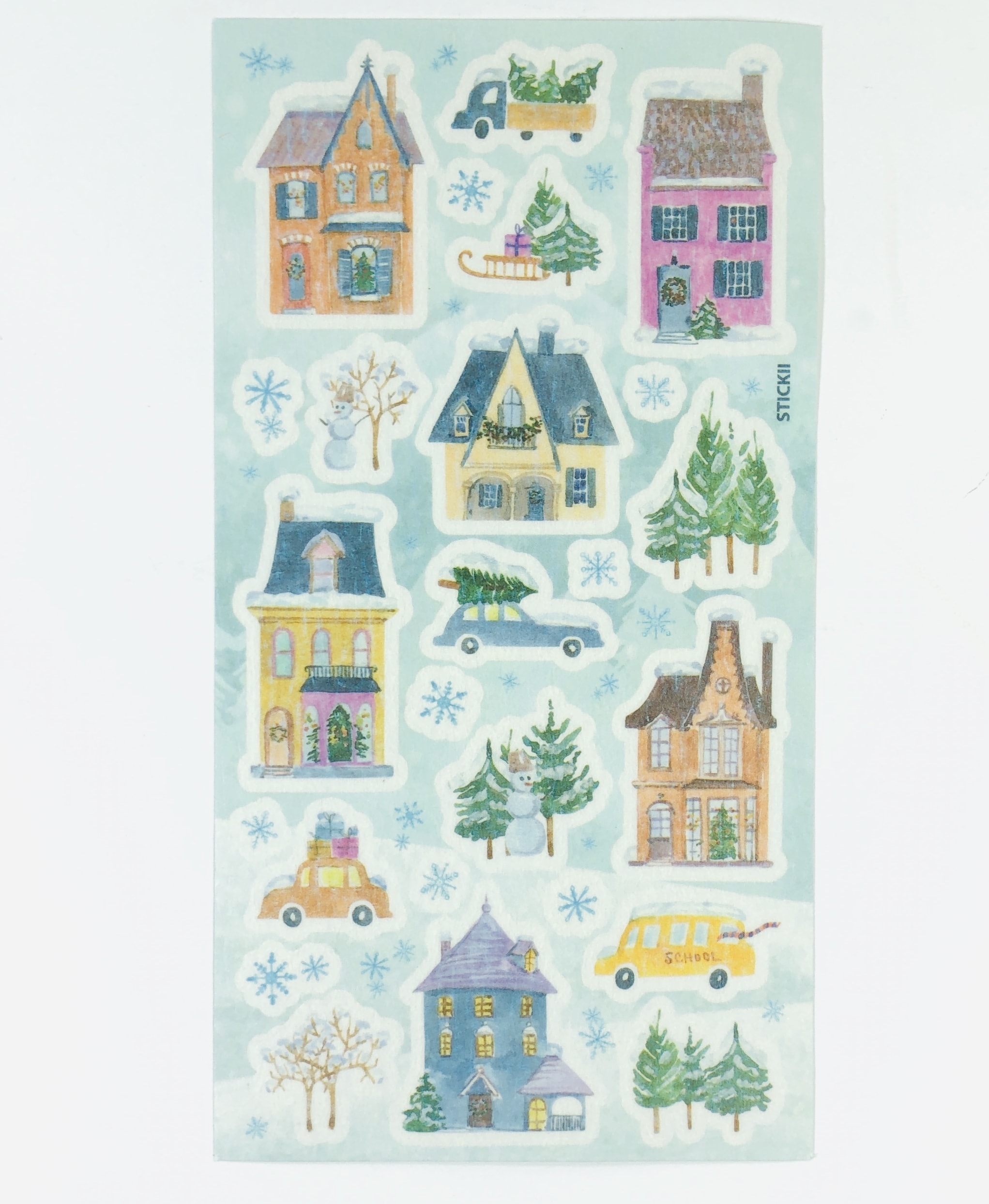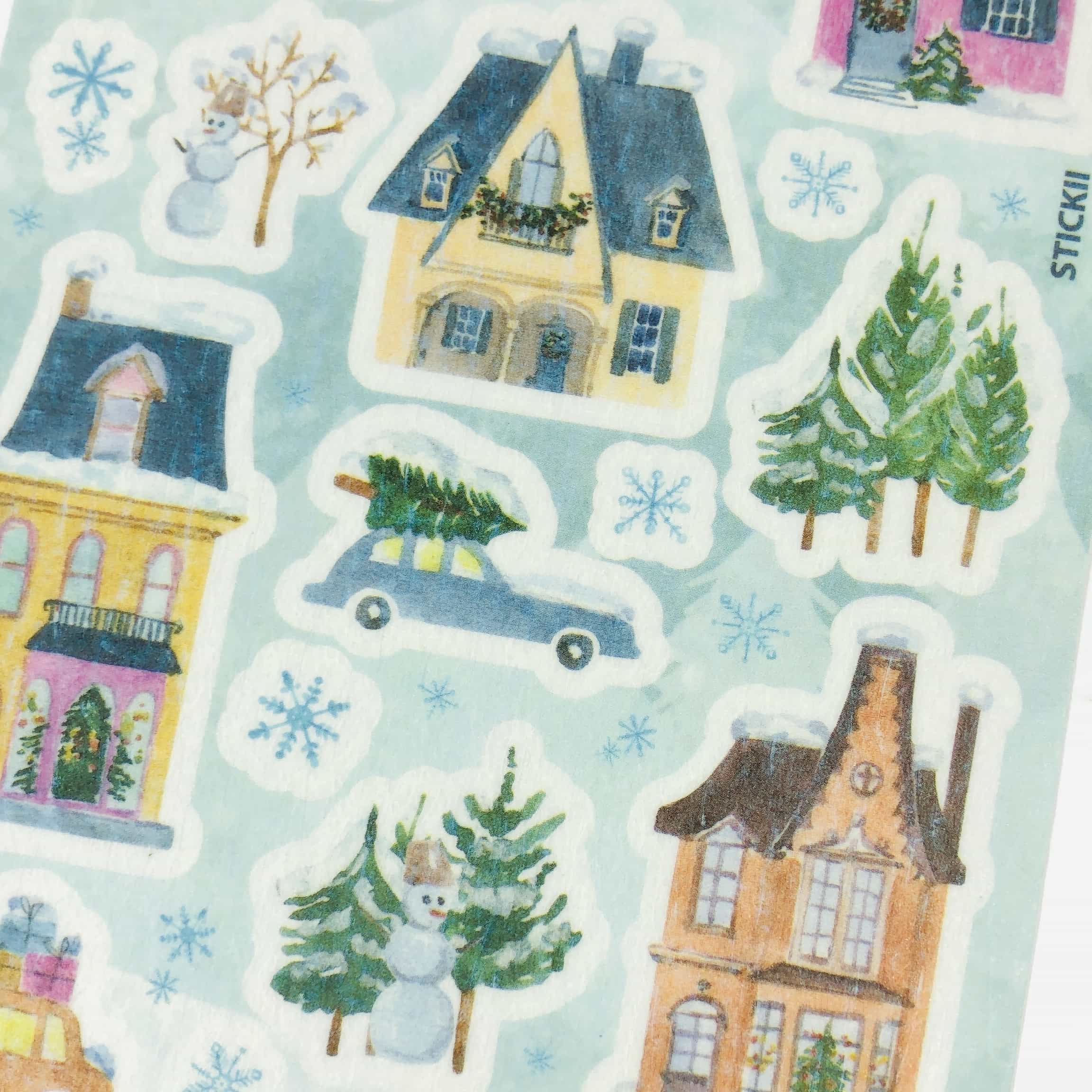 I'm calling this sheet Over The Meadow and think the houses and trees are so very pretty. The station wagon with a tree on top reminds me of one Clark Griswald drove in Christmas Vacation! The stickers are on washi paper.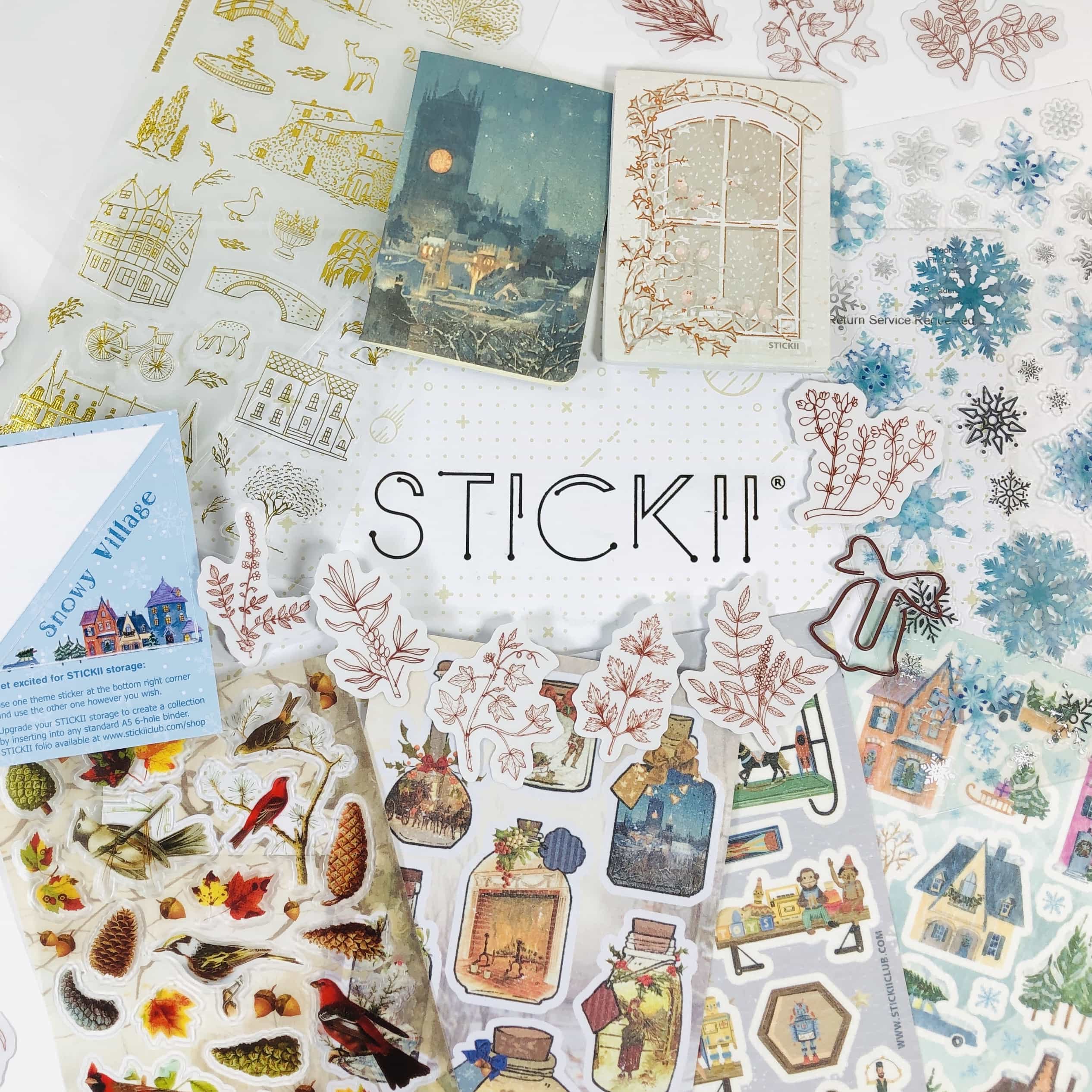 I may not live in a cold climate but I can appreciate the wintry feels from the November STICKII Retro Pack! I love the vintage scenes and retro toys and think it's a pretty cool pack. I use the stickers in my planner and share them with my daughter for however she wants to use them. You could even use them when sending holiday cards or for decorating presents!
Let us know what you think of this month's STICKII pack!