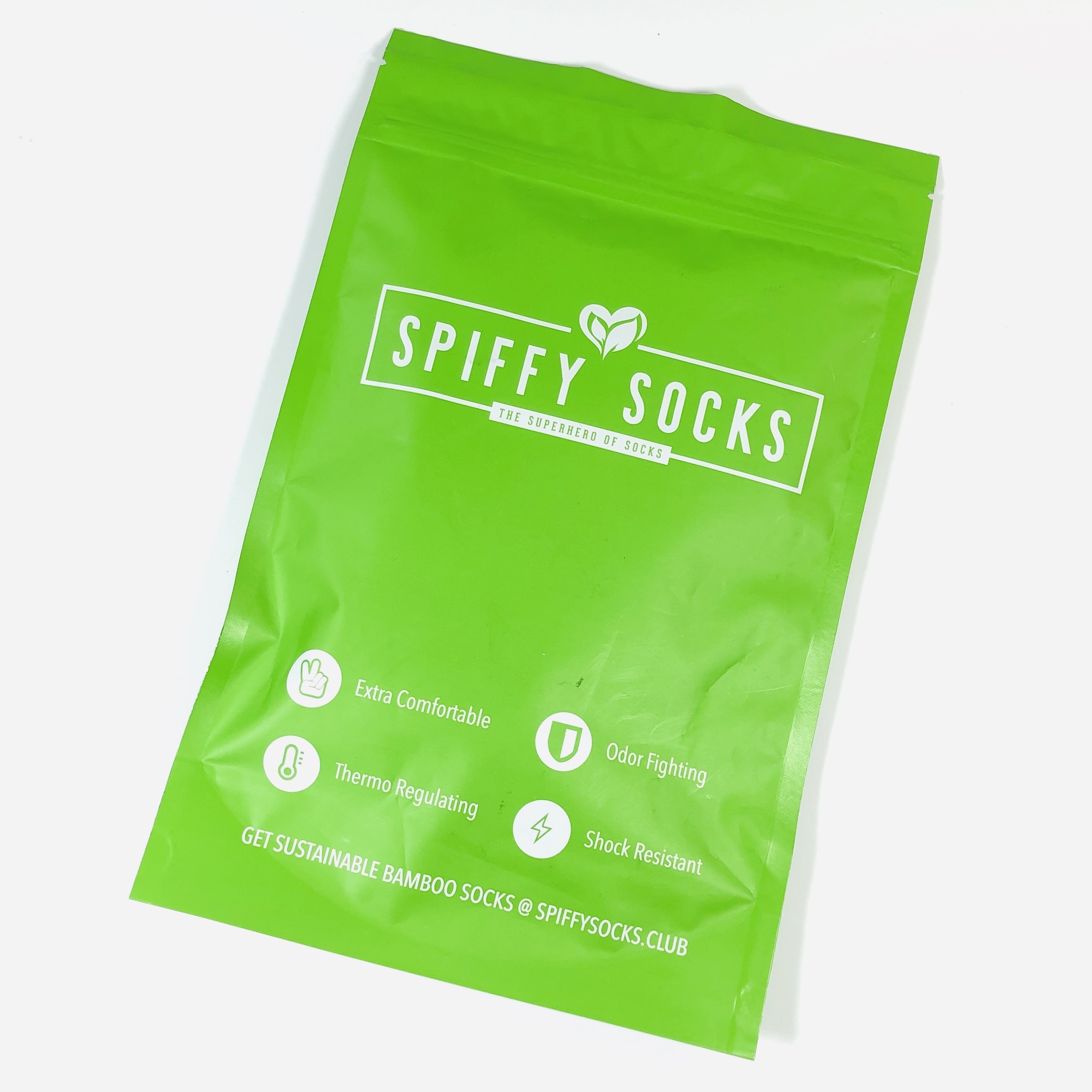 Spiffy Socks is a monthly subscription that sends snazzy socks made of bamboo fiber. They offer subscriptions for both men (sizes 6-12.5) and women (sizes 5-10) and subscriptions are $12.95 per month and even lower for longer terms. It automatically renews, but you can cancel anytime. Shipping is free to the U.S.
Note: Order by the 20th to get the current month's box!
Note #2: It looks like subscriptions are currently $11 and of course shipping is free to the U.S.!
DEAL: Get 10% off for the life of your subscription! Use coupon code HELLOSUBSCRIPTION.
Everything in my November 2019 Spiffy Socks box!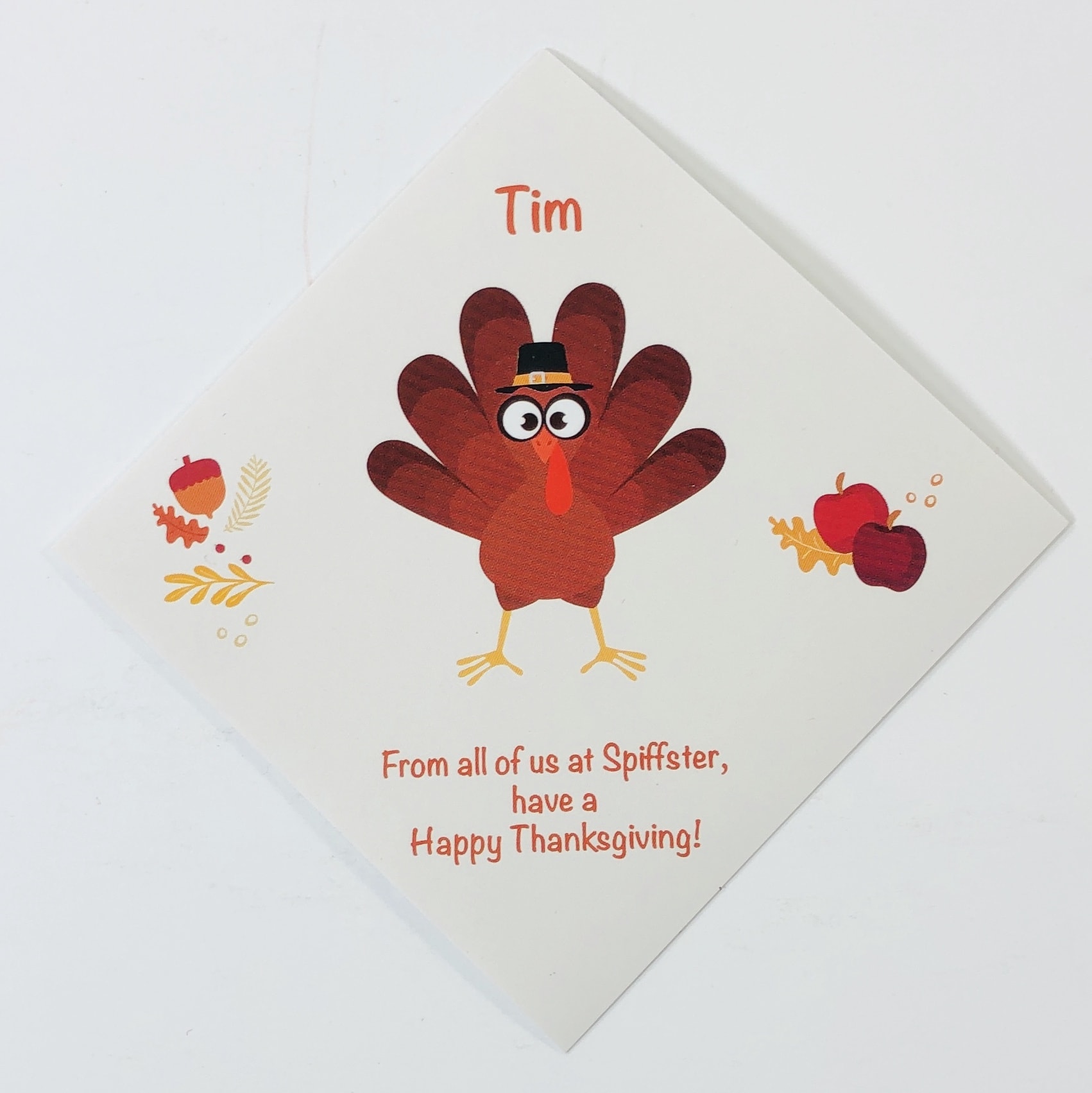 I found a kooky sticker that features Tim wishing us a Happy Thanksgiving!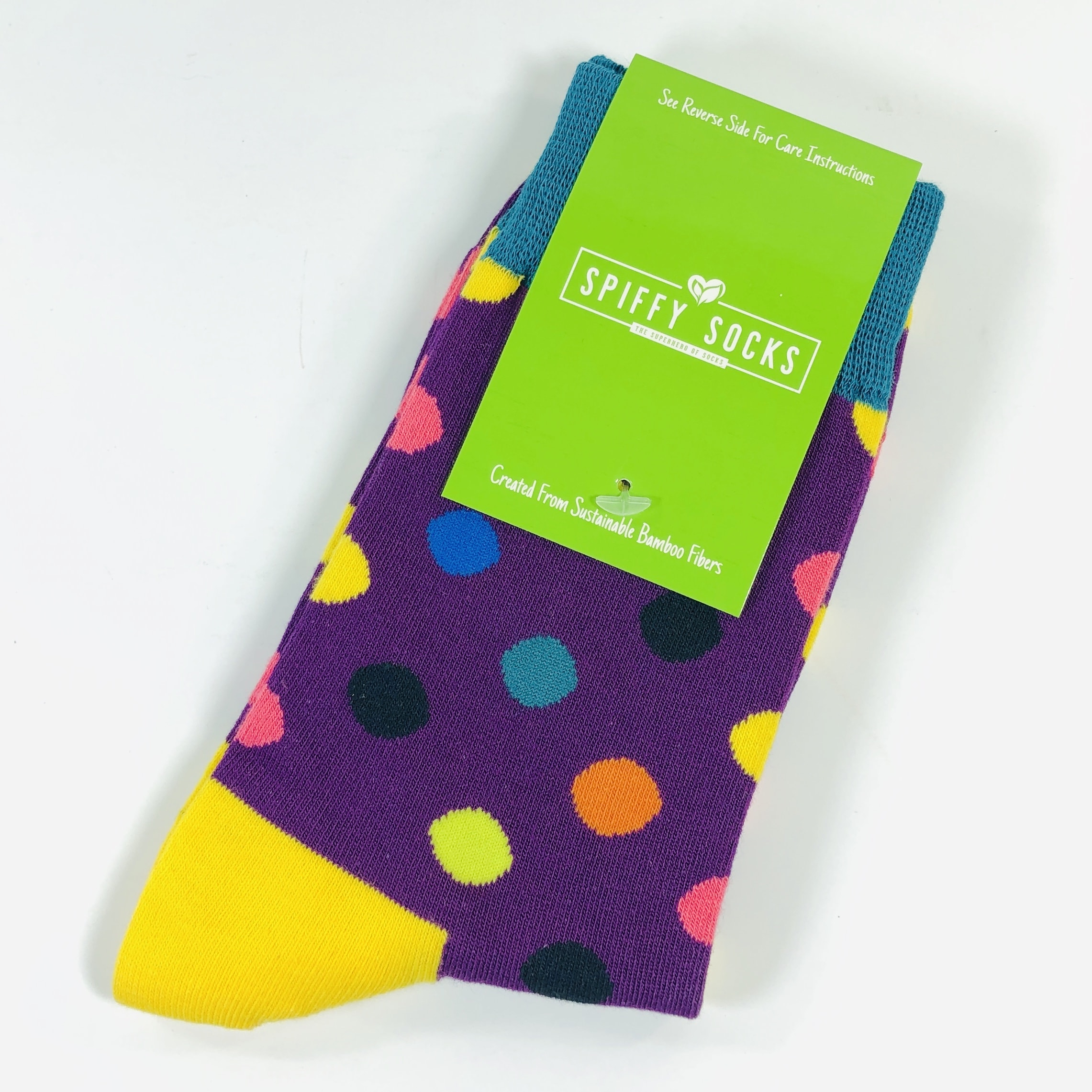 Spiffy Socks in Violet Polka ($20) My November pair from Spiffy Socks are full of the vibrant colors of fall – maroon (it is darker than it looks in my picture), golden yellow, and teal green, plus all of those colorful spots.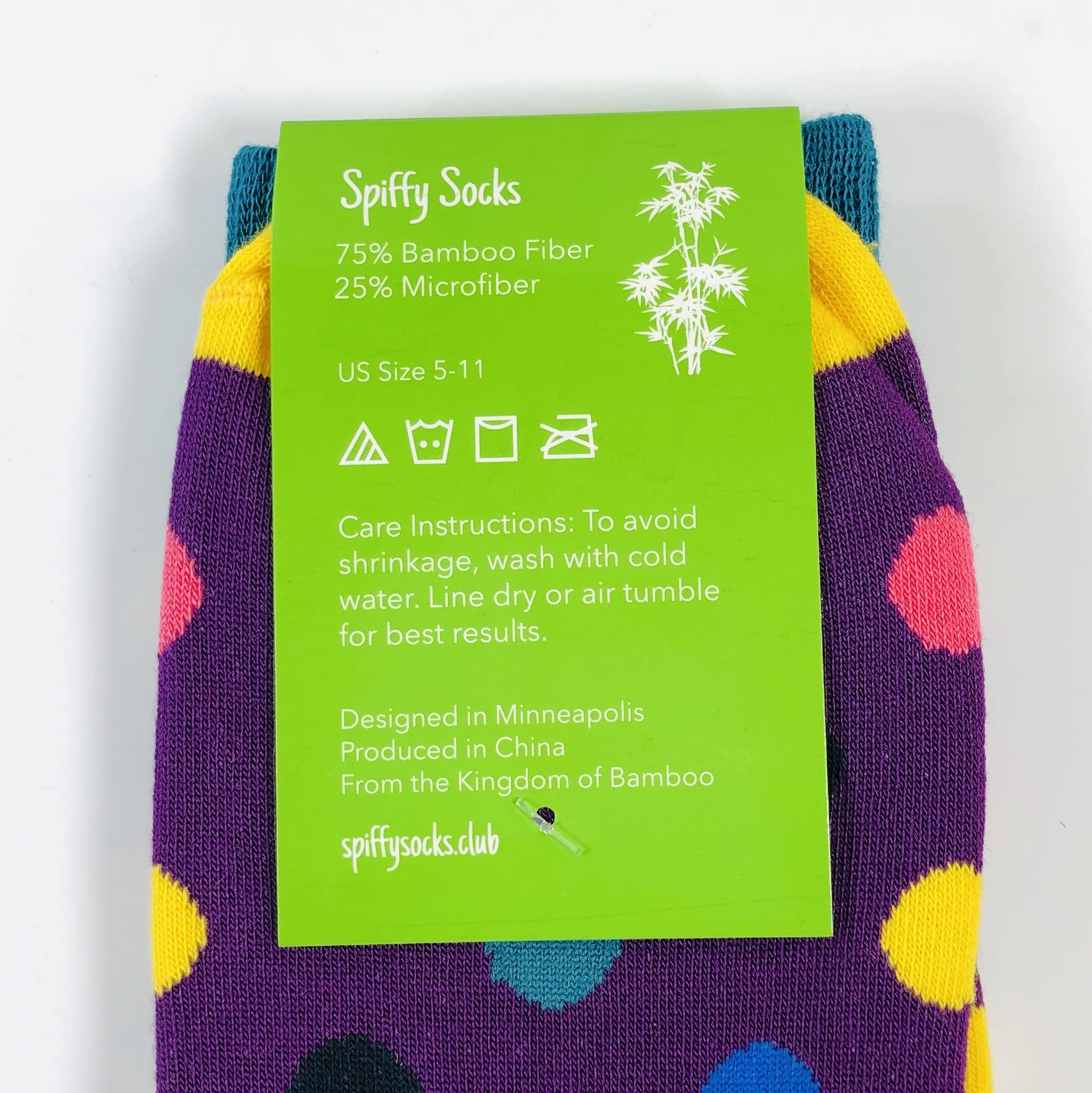 The socks are made of a blend of bamboo and microfiber and can be washed in cold water, although I wash them on warm and throw them in the dryer too. They fit women's shoe sizes 5-10 (according to the website) or 5-11 (according to this card).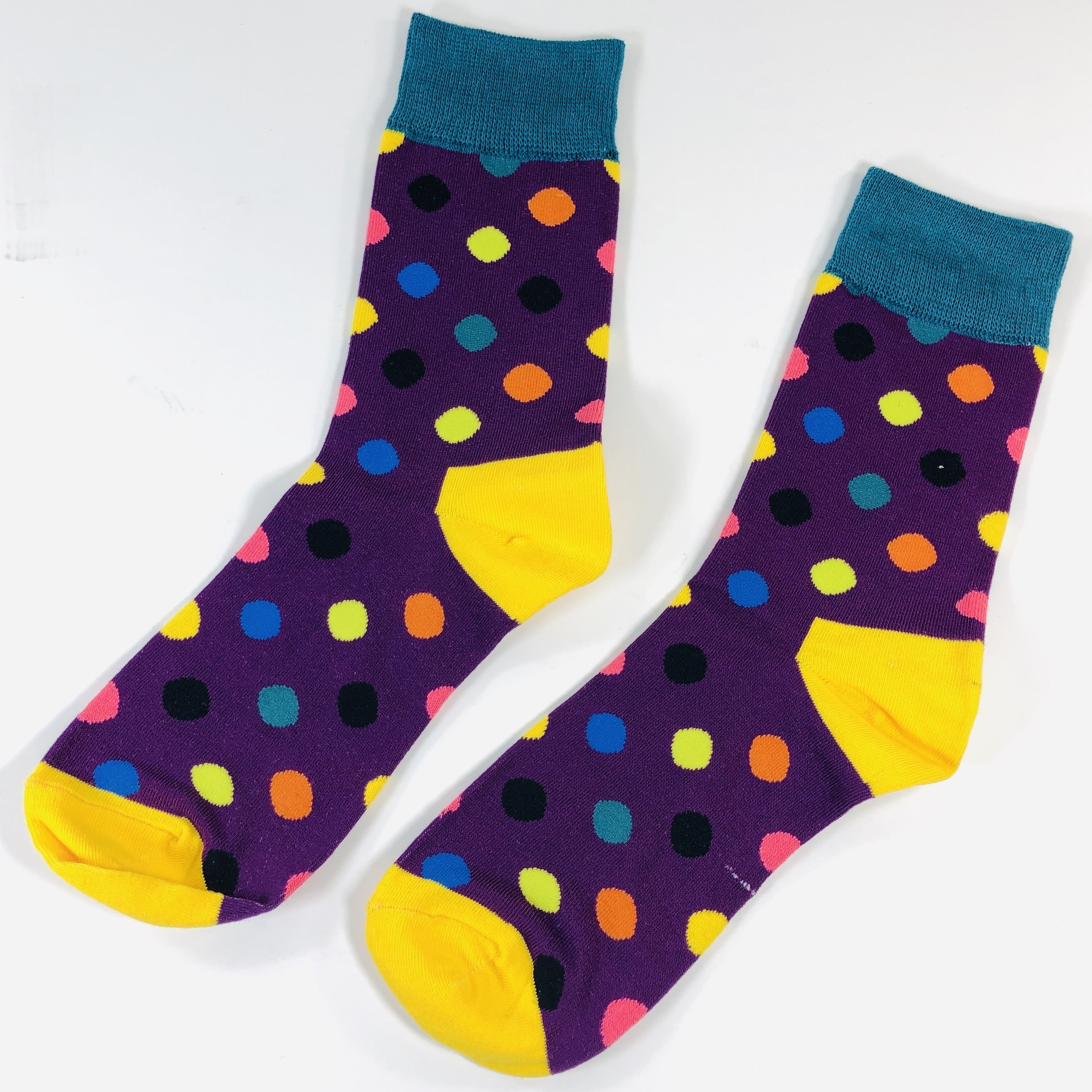 The body of the socks are maroon with those colorful dots all over. The heels and toes are a golden yellow color while the cuffs are teal.
I am loving my new, colorful Spiffy Socks! This is one of my favorite subscriptions because the socks are not only cute, they are super soft and comfortable! I have large calves and these won't cut off my circulation and they stay up all day too. I love to find a surprise in the mail but you can order designs you like on the Spiffy Socks website, although it's a better value to subscribe to the service.
What do you think about this month's Spiffy Socks?