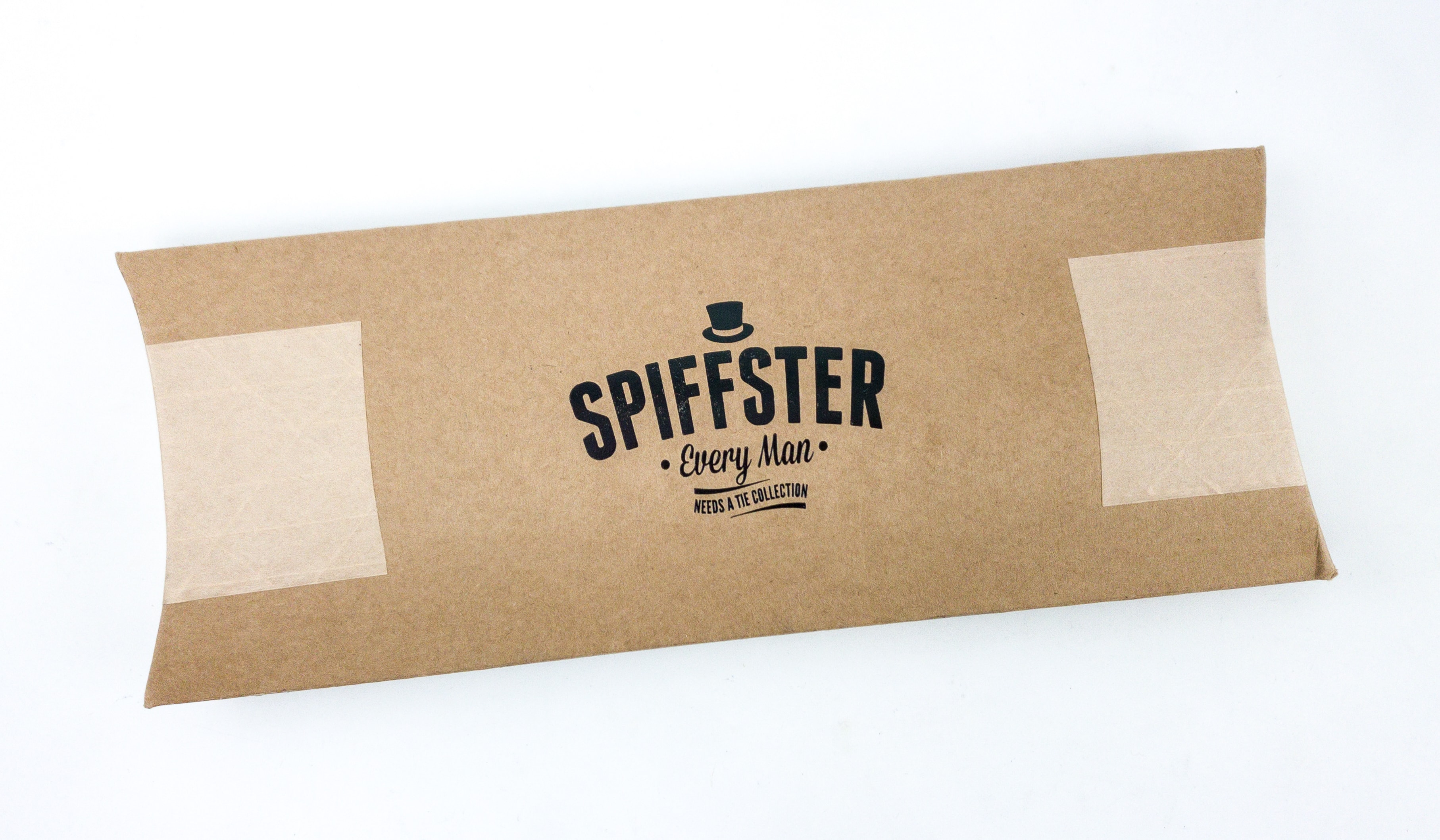 Spiffster Club is a monthly membership service that sends premium handcrafted classic and skinny neckties, bow ties, and socks. Once you join the club, you can choose your style and select your preferences! They have 7 different subscription offerings:
The Original Tie Subscription – 1 tie made with premium mircrofiber/wool/and cotton for $10 a month
The Silk Tie Subscription – 1 tie made with silk fabrics with patterns inspired by European brands, for $16.95 a month
The Skinny Tie Subscription – 1 skinny tie (max. 2″ inches) made with premium microfiber, cotton, and wool for $10 a month
The Bow Tie Subscription – 1 bow tie for $10 a month
The Spiffy Socks Subscription – 1 pair of bamboo fiber socks for $10 a month
The Tie + Sock Subscription – 1 pair of bamboo fiber socks + a microfiber/cotton/wool tie for $18.95 a month
The Silk Tie + Sock Subscription – 1 pair of bamboo fiber socks + a silk tie for $24.95
This is the review of the Tie + Sock Subscription.
DEAL: Take 20% off your subscription for life! Use coupon code HELLOSUBSCRIPTION. Cannot be combined with other coupon offers. Limited time only.
The items didn't arrive in a box but a brown carton.
Also included is a card that features Professor Howell from Spiffster University.
Featured at the back of the card are some essential information about bamboo and how it is changing the world!
Everything in my box!
This month's box includes exclusive Spiffy Socks created from sustainable bamboo fibers.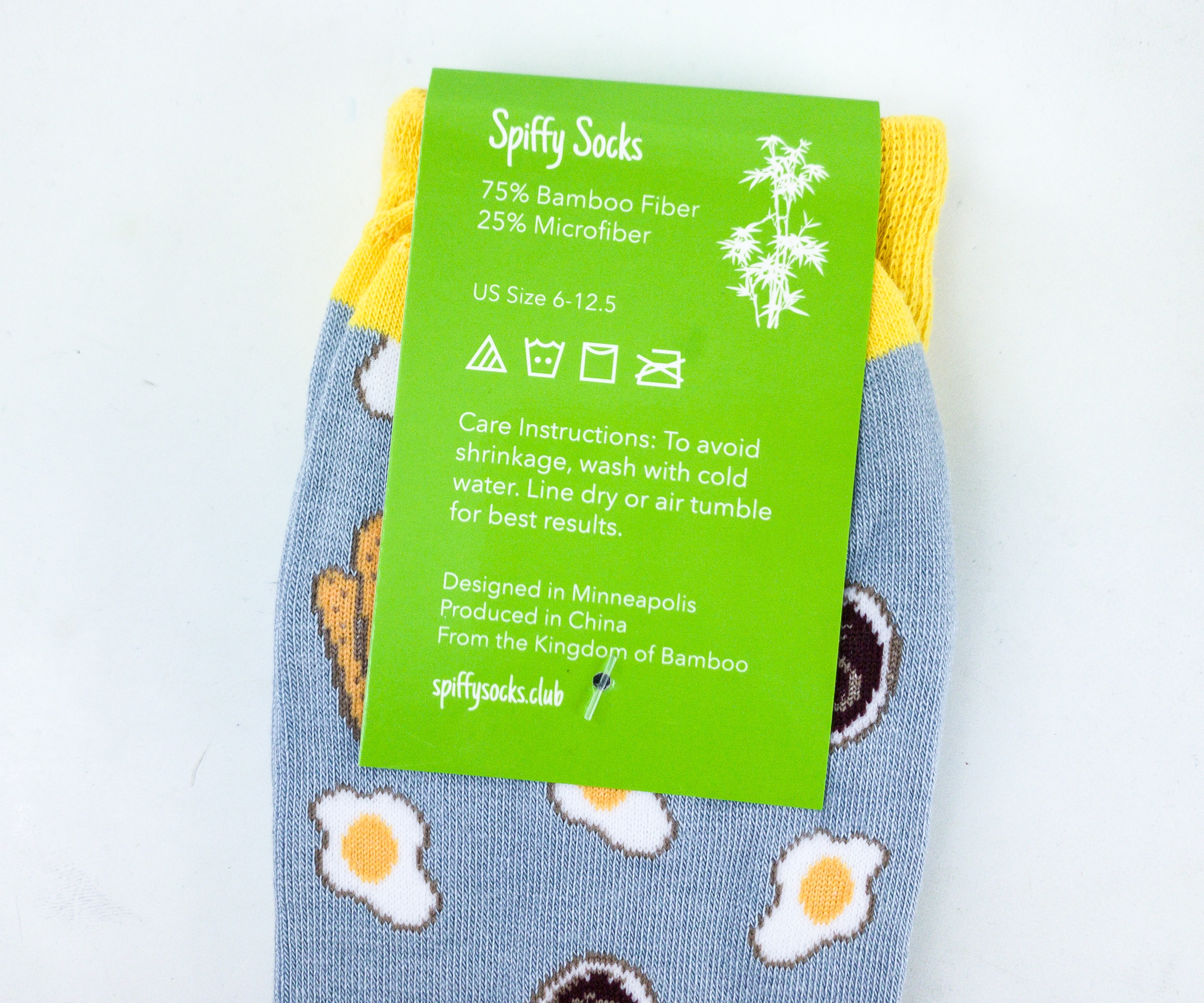 According to the label, these socks are made using 75% bamboo fiber and 25% microfiber. They're perfect for sizes 6-12.5.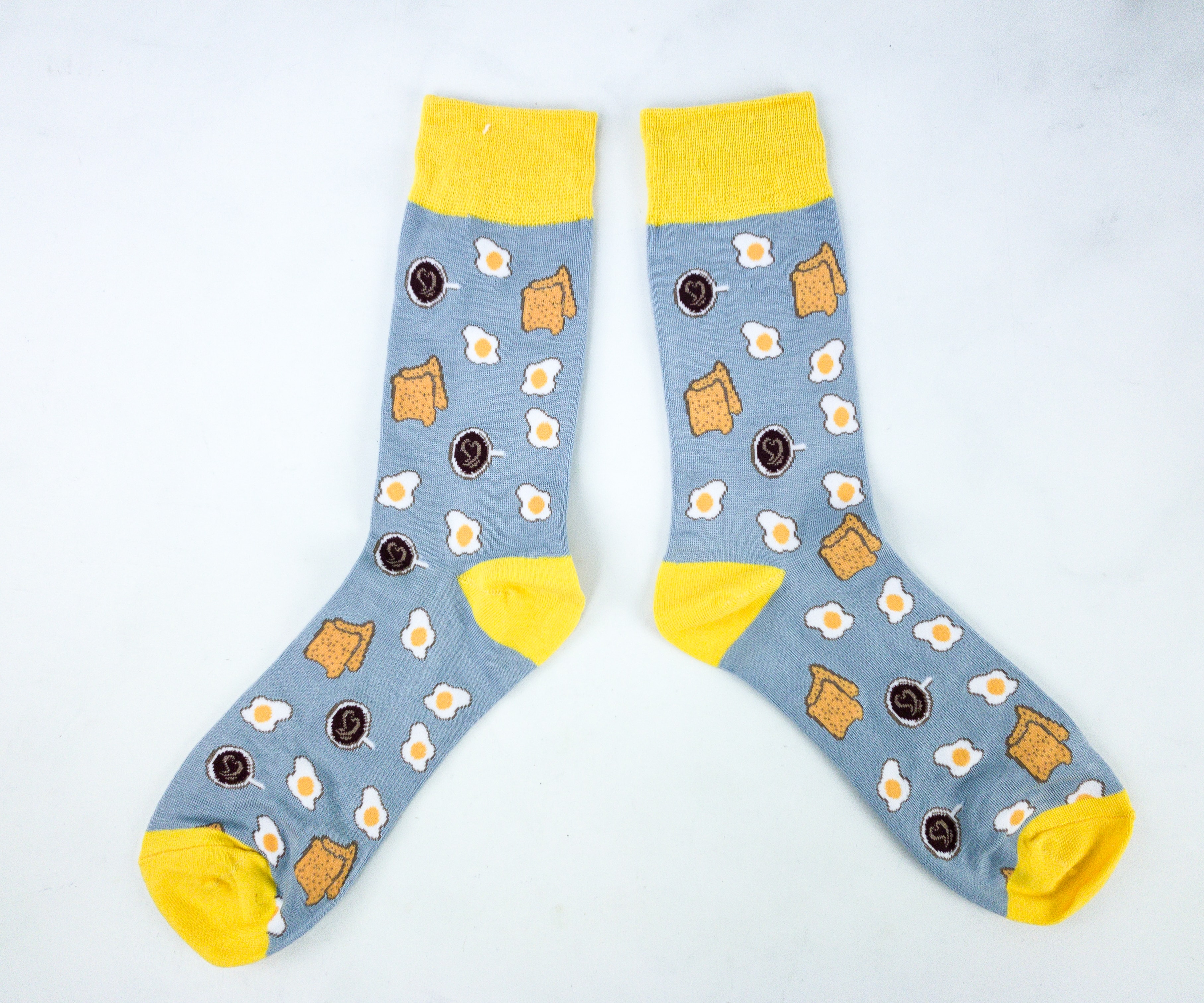 They are crew-cut style socks that feature a grey base color and yellow cuffs, heels, and toes.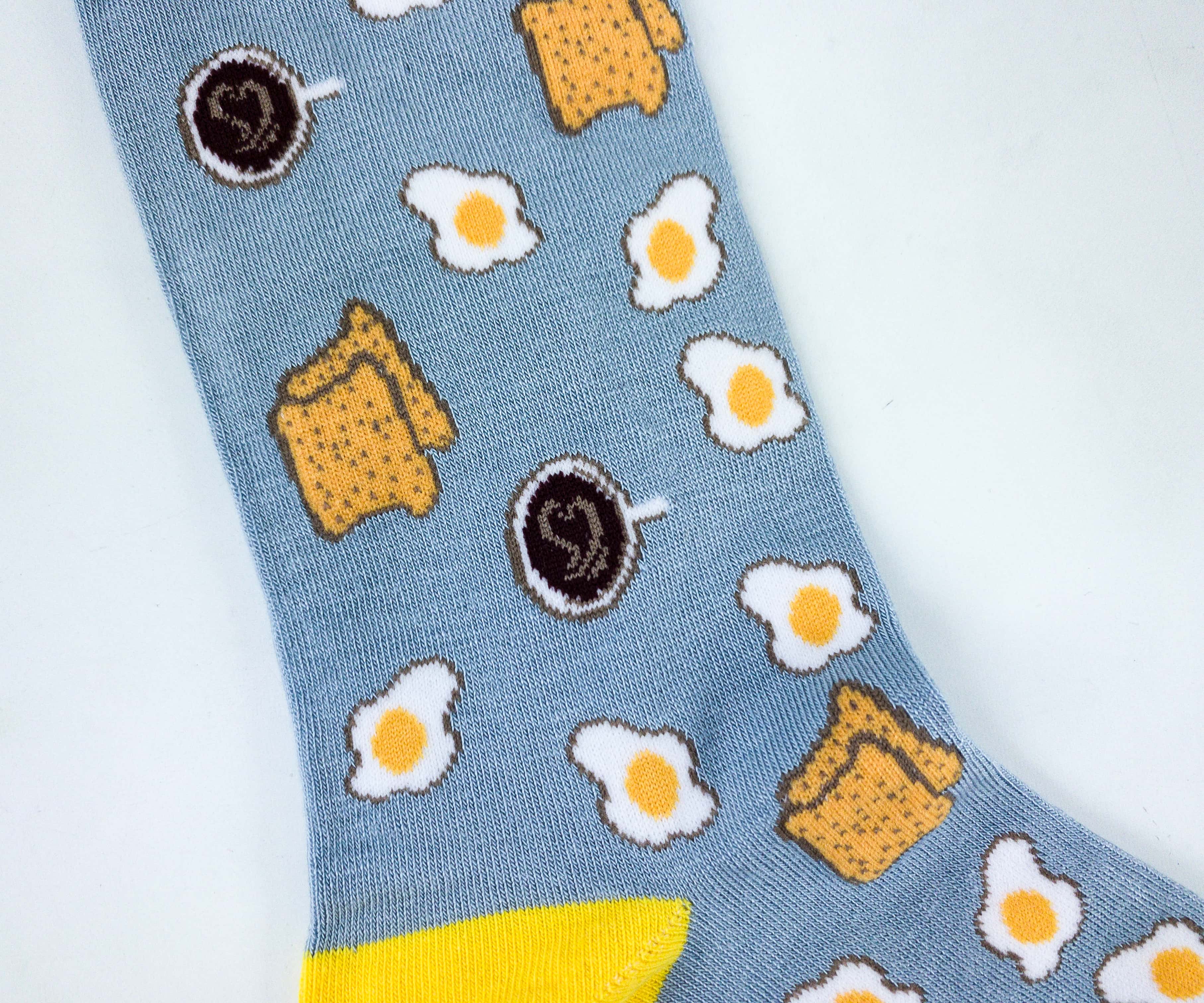 These socks also come with a unique breakfast-themed design that features sunny side up eggs, bread, and coffee.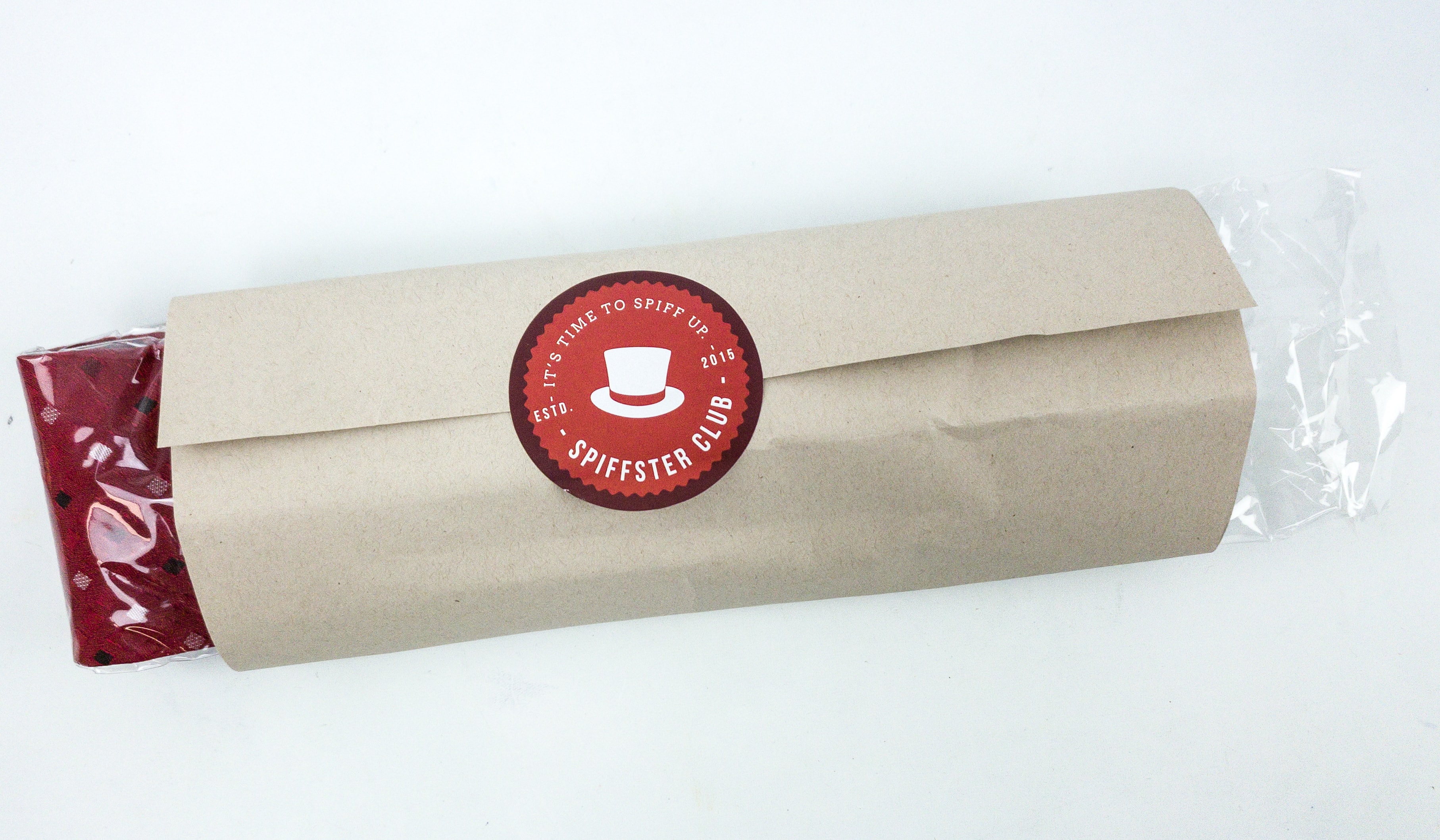 This month's featured necktie comes in paper wrapper sealed with Spiffster Club sticker.

Inside the pack is the Spiffster Gazette and it features the knot for the month, games, and other helpful features.
The necktie is soft, elegant, and stylish with a deep red base color and alternating white, pink, and red square patterns.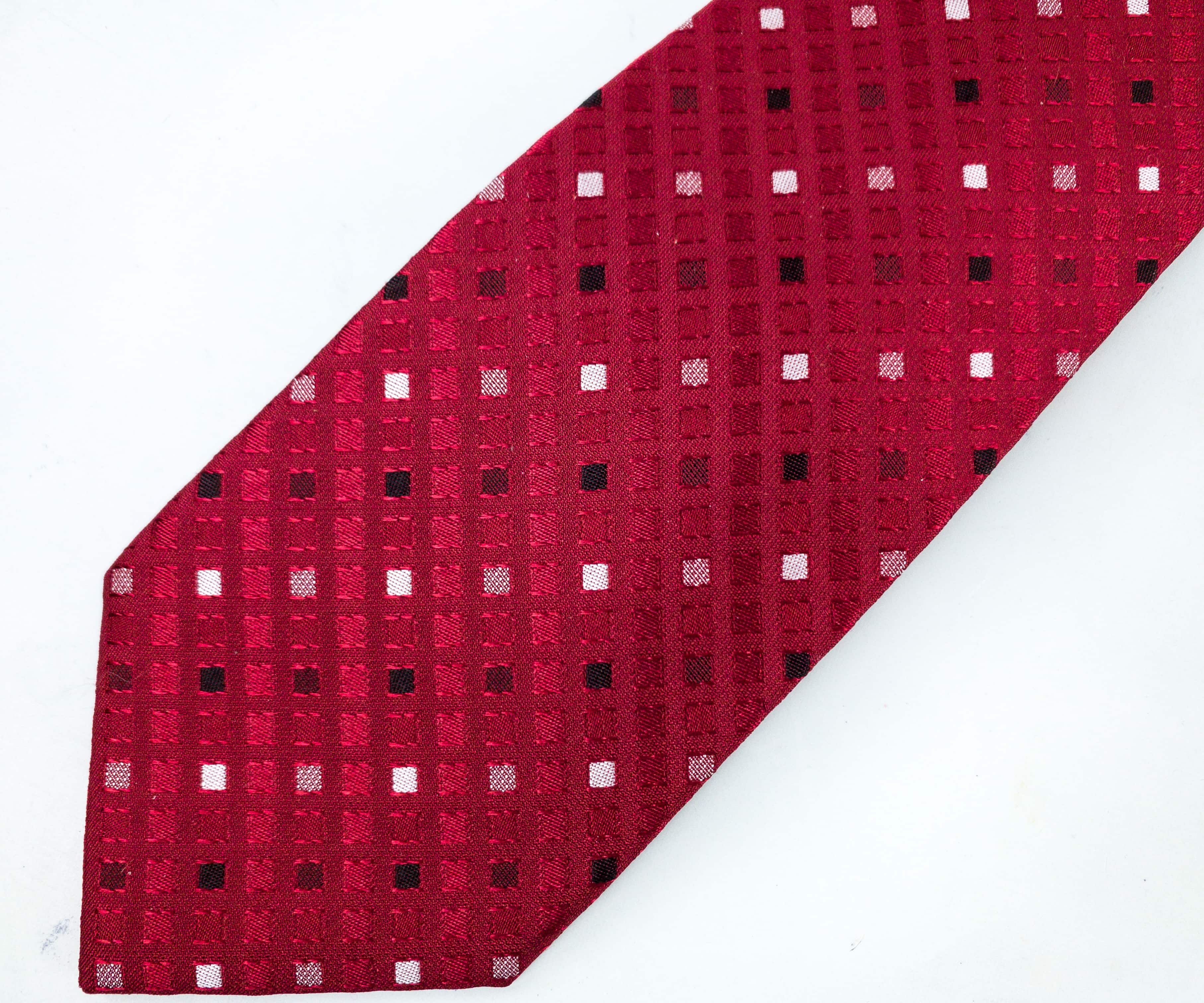 It looks really awesome even up close. I can easily pair it together with any type of dark-colored suit.

The back of the tie features a single strap insert and an exclusive logo of Spiffster which is designed to hold the other end of the tie. It is essentially made to prevent your necktie from flapping around.
I'm quite happy about my new quirky socks and sophisticated tie from this month's Spiffster Club package! They don't match, but I'm still happy with their quality and individual designs. This subscription service is great for those who often wear ties, or just about anyone who'd like to build a premium tie collection. Also, you can choose to receive just the tie or tie + socks like this one! I'm definitely looking forward to more awesome sock and tie designs in future packages!
What do you think of The Spiffster Box?