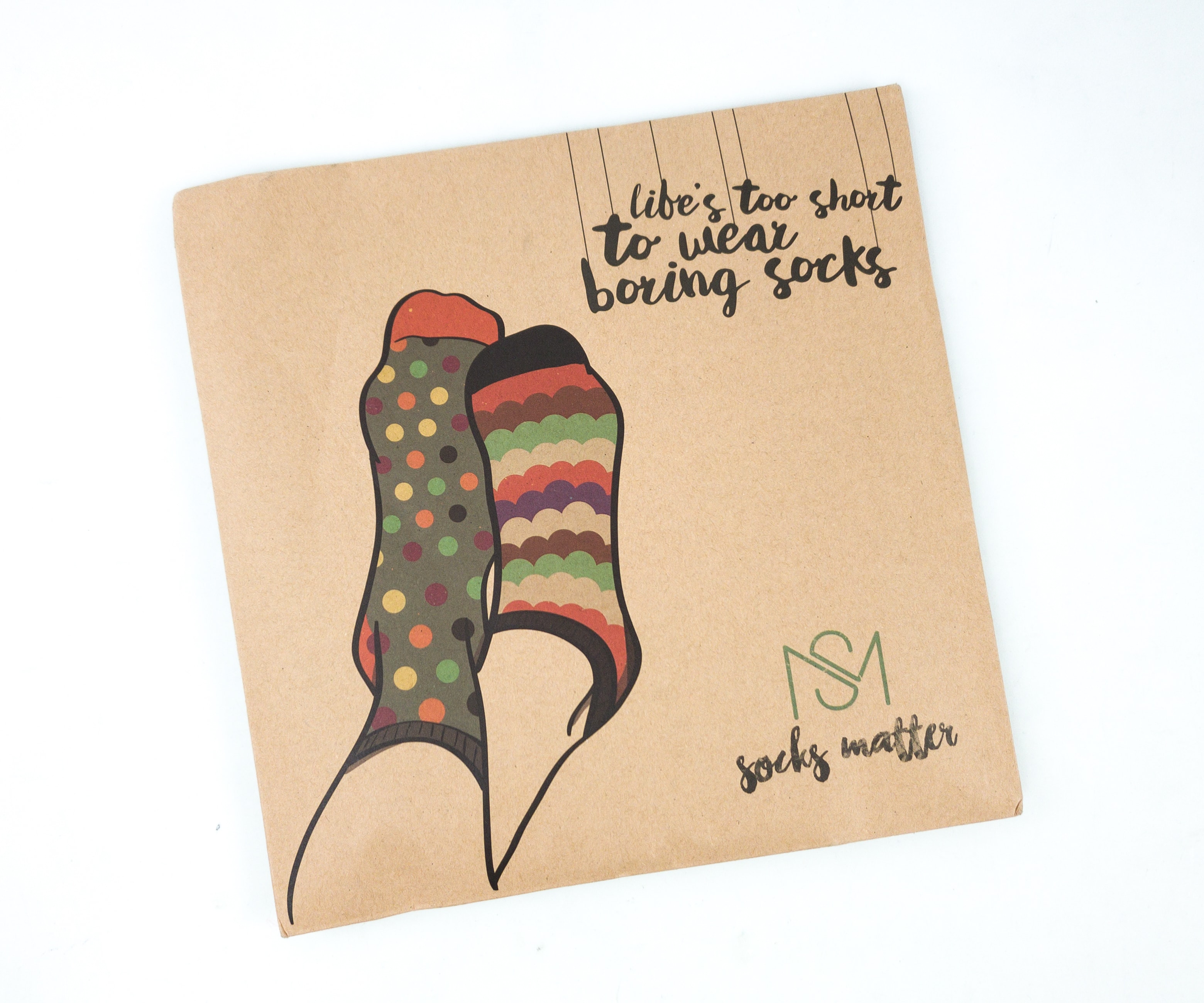 Socks Matter is a sock subscription that sends two pairs of socks every month to your home. They send two different socks each time – you can pick from crew, ankle, or no-show socks. With every pair of socks you purchase, Socks Matter will donate one pair (or something of equal value) to people/organizations in need. You can sign up for 1, 3, 6, or 12 months at a time, with the price dropping a bit with the longer subscriptions.
DEAL: Get your first month free when you get 3+ month plans. Use coupon code HELLO.
There is a letter included in the box. They also gave us a 20% off coupon code that you can use when buying gifts from them.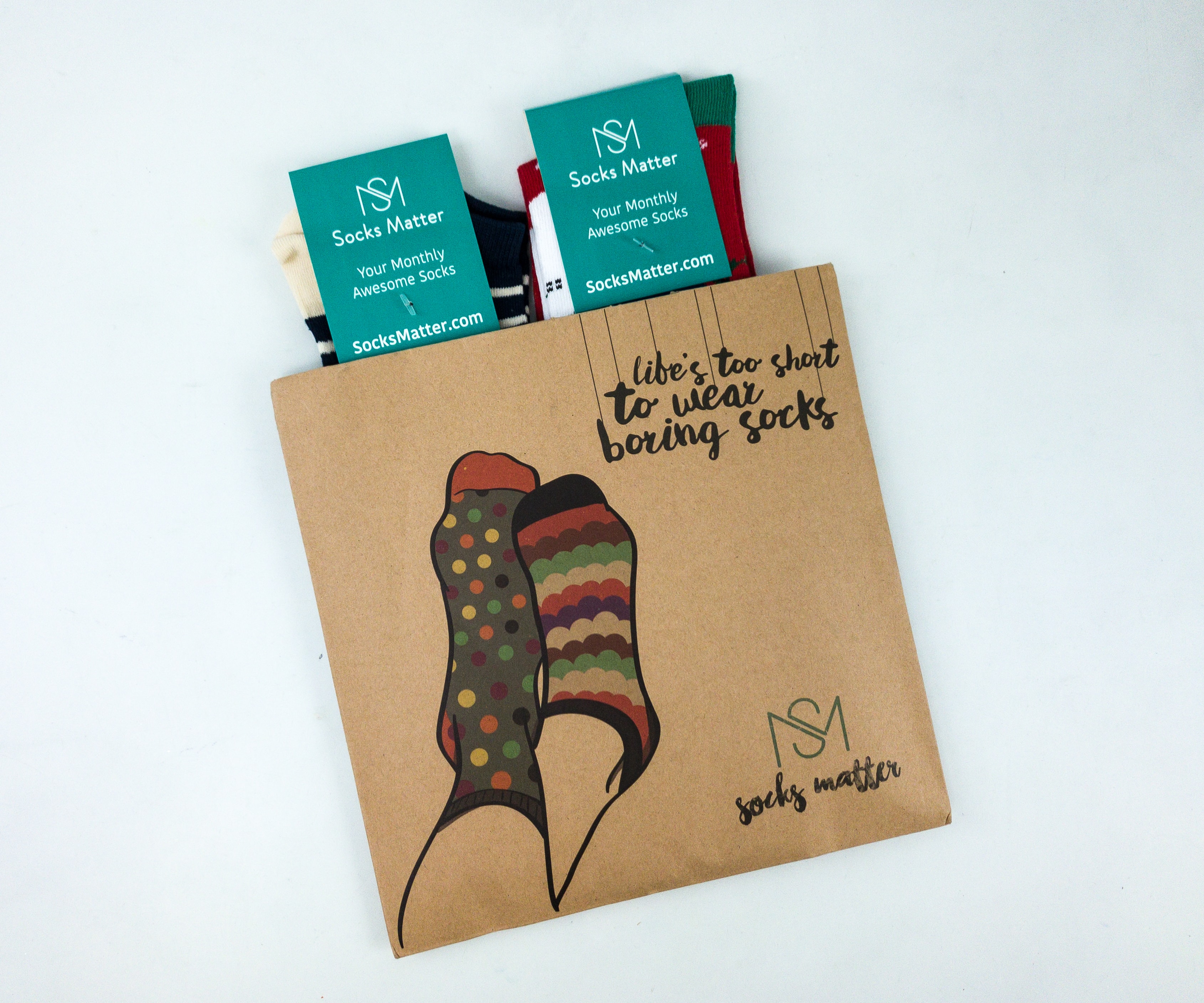 Life's too short to wear boring socks!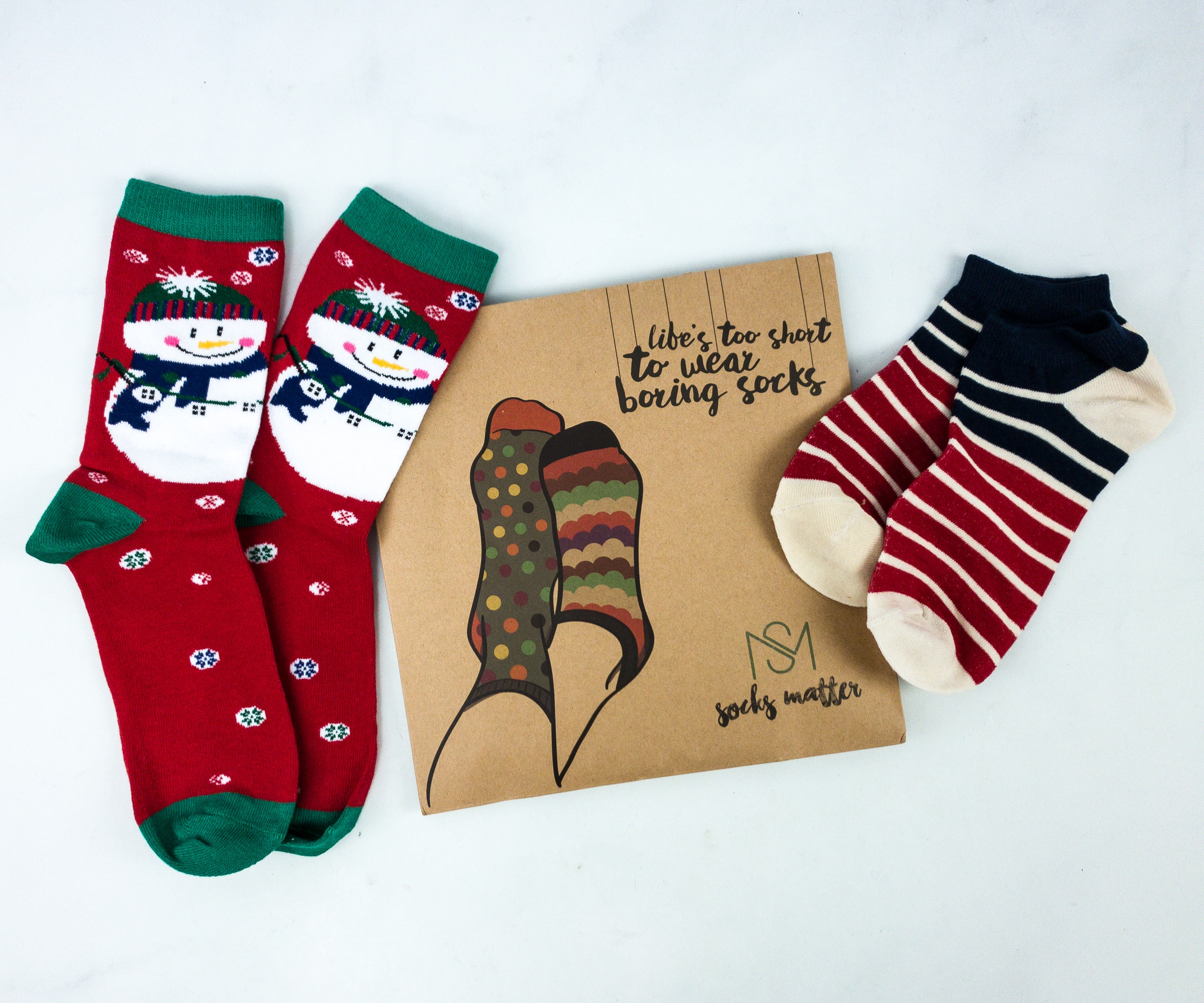 All the socks in the December 2019 box!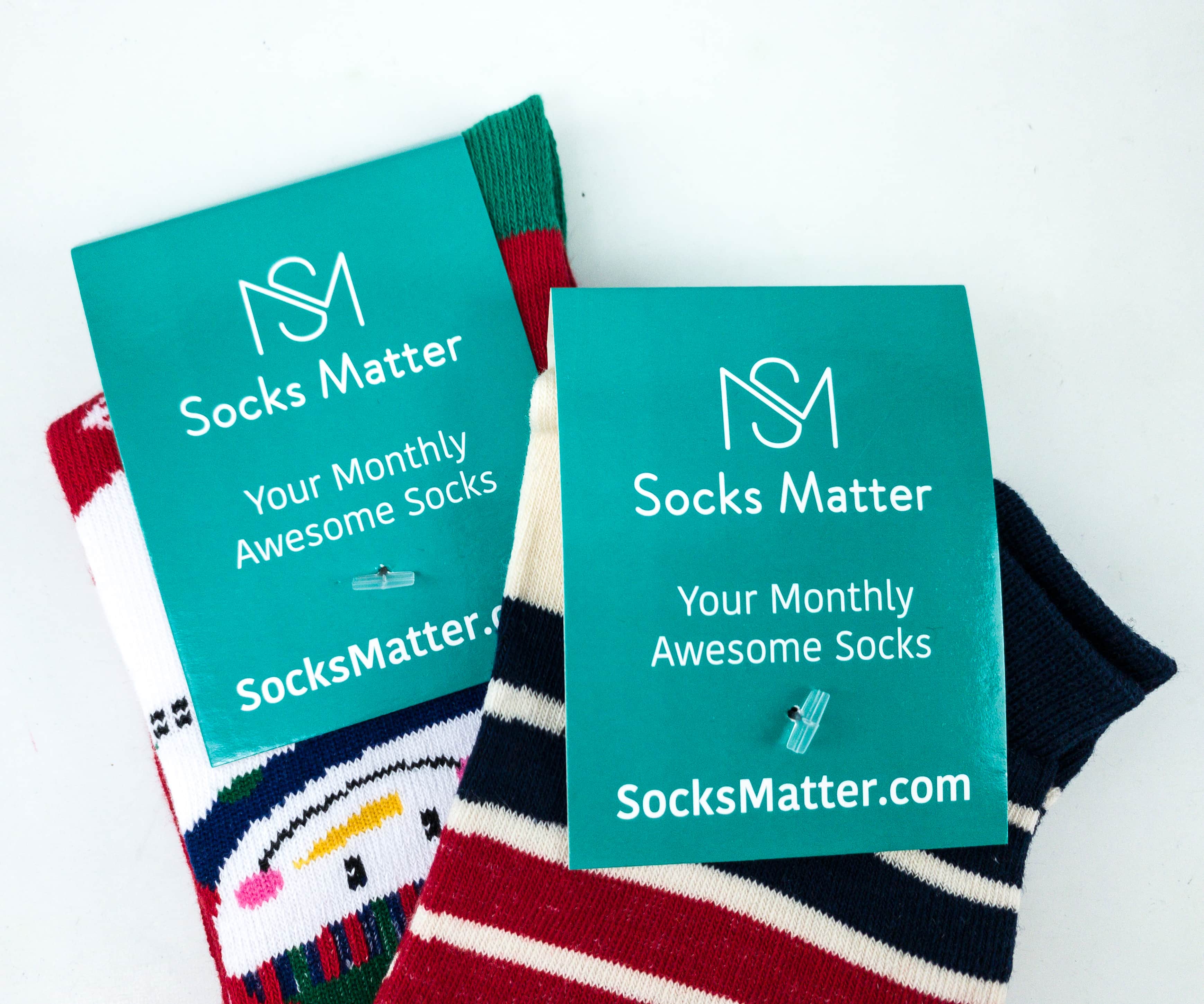 Both pairs of socks feature cool and stylish designs!
They are made of 70% cotton, 20% spandex, and 10% nylon. The socks from this subscription are durable and, at the same time, really comfy and breathable.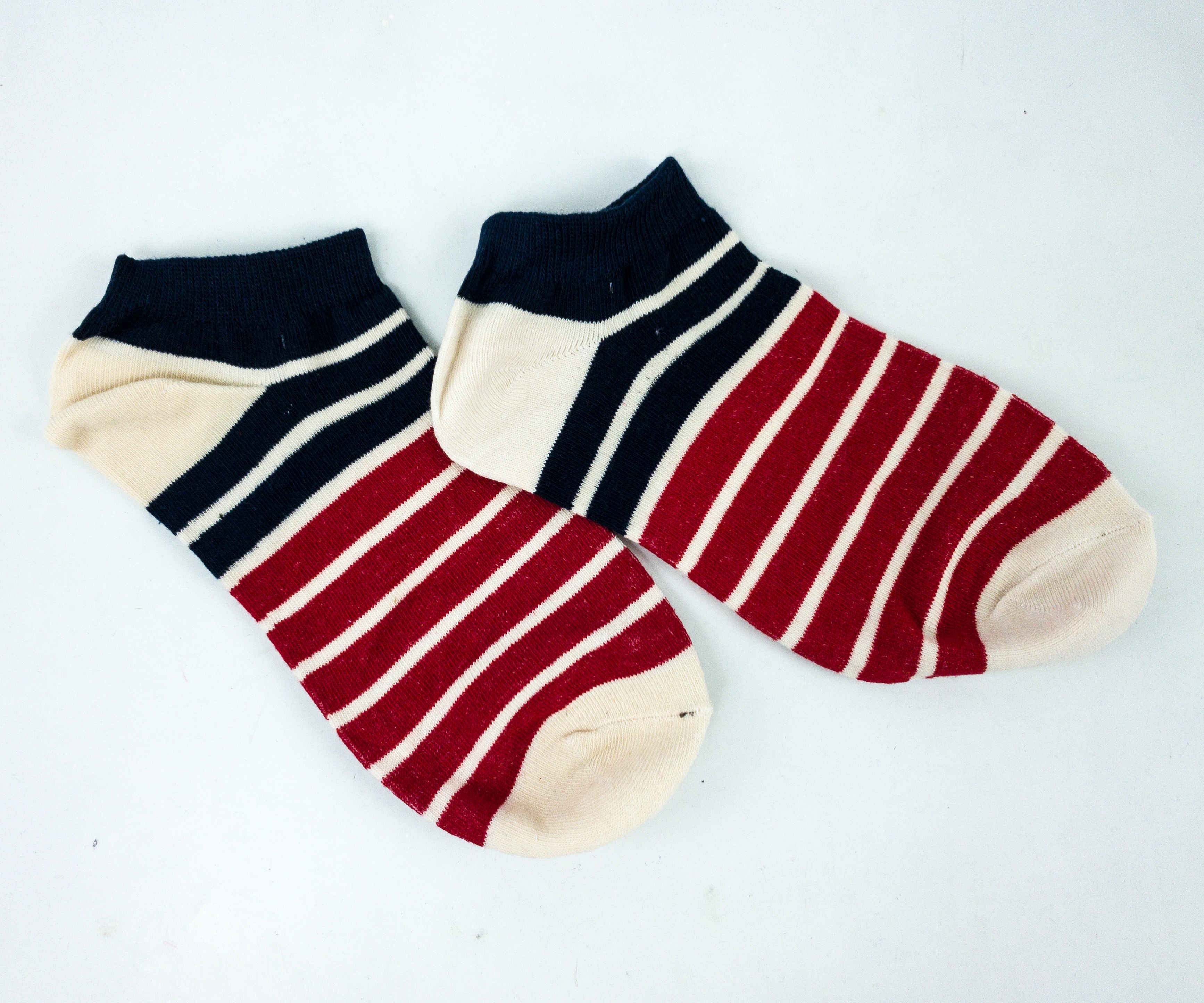 The first pair this month are no-show socks that feature blue and red stripes on the instep. These could be the perfect liner socks since they're lightweight and they keep my feet warm and dry. These are also comfortable to wear because they come with reinforced heels and toes.
Next up is a pair of crew cut socks that are perfect for the holiday season. They come in the traditional red, green, and white Christmas festive colors with an adorable snowman design and snowflake pattern!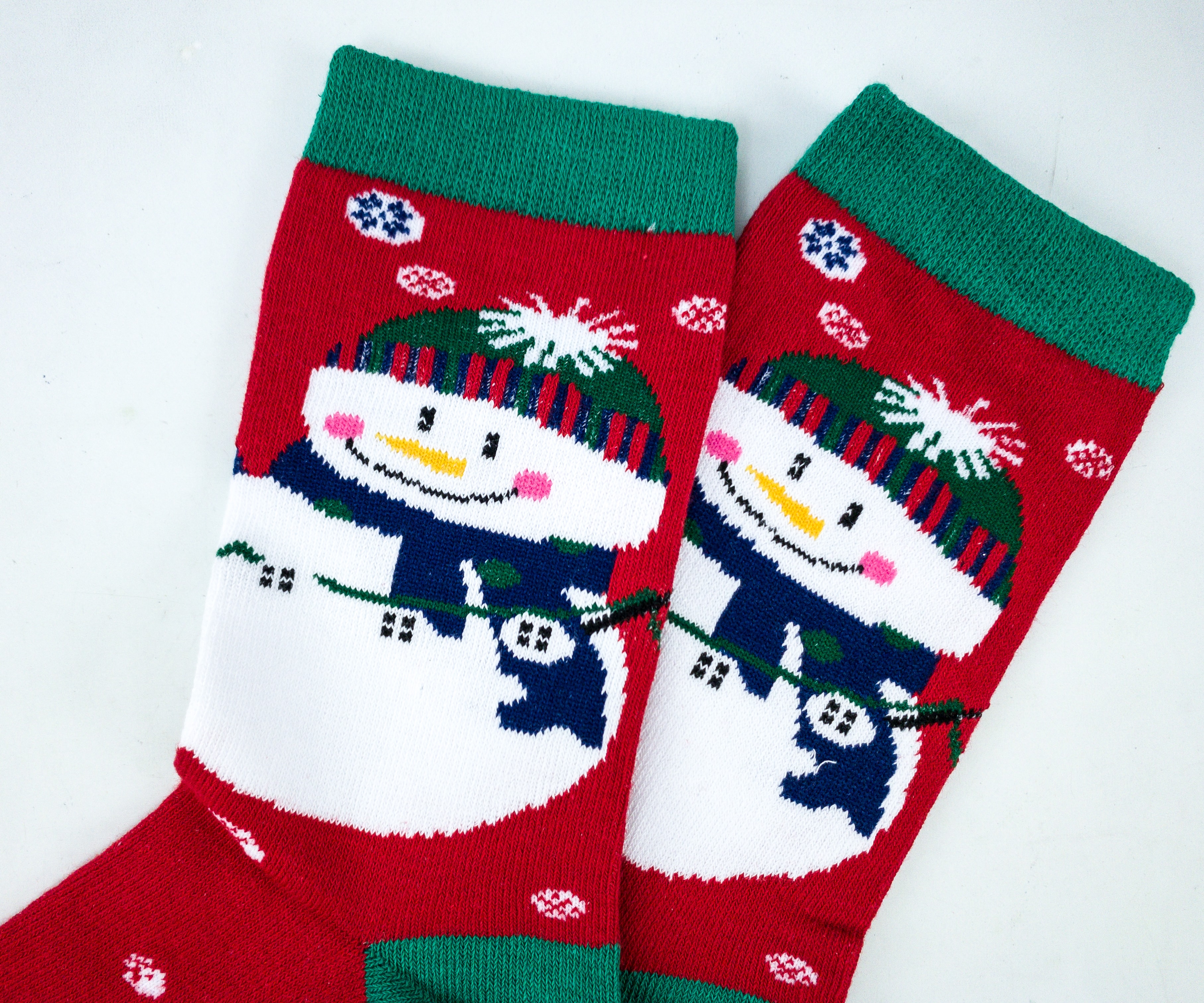 The snowman design is adorable! Also, we love that these socks don't slip off easily.
Socks Matter never disappoints in sending high-quality and comfortable socks in every box. My family loves to wear them every day, even when at home. As always, the socks they send are well-designed and of premium-quality. We love no-show socks in general since they could be worn alone with sneakers or serve as layering socks. When used as is, there'll be no problem with sneaking socks that don't go well with the attire since they're no-show. They're just hidden while keeping your feet comfortable. Both cuts and designs don't easily slip either, so we can wear them for a long time. What makes Socks Matter even greater is that they support causes by donating to organizations in need with every sock purchased. It's really an awesome subscription for any person who loves socks or regularly wears socks, like my family! We always look forward to the quirky and stylish designs that they come up with every month!
Did you like the Socks Matter box? Let us know what you think!