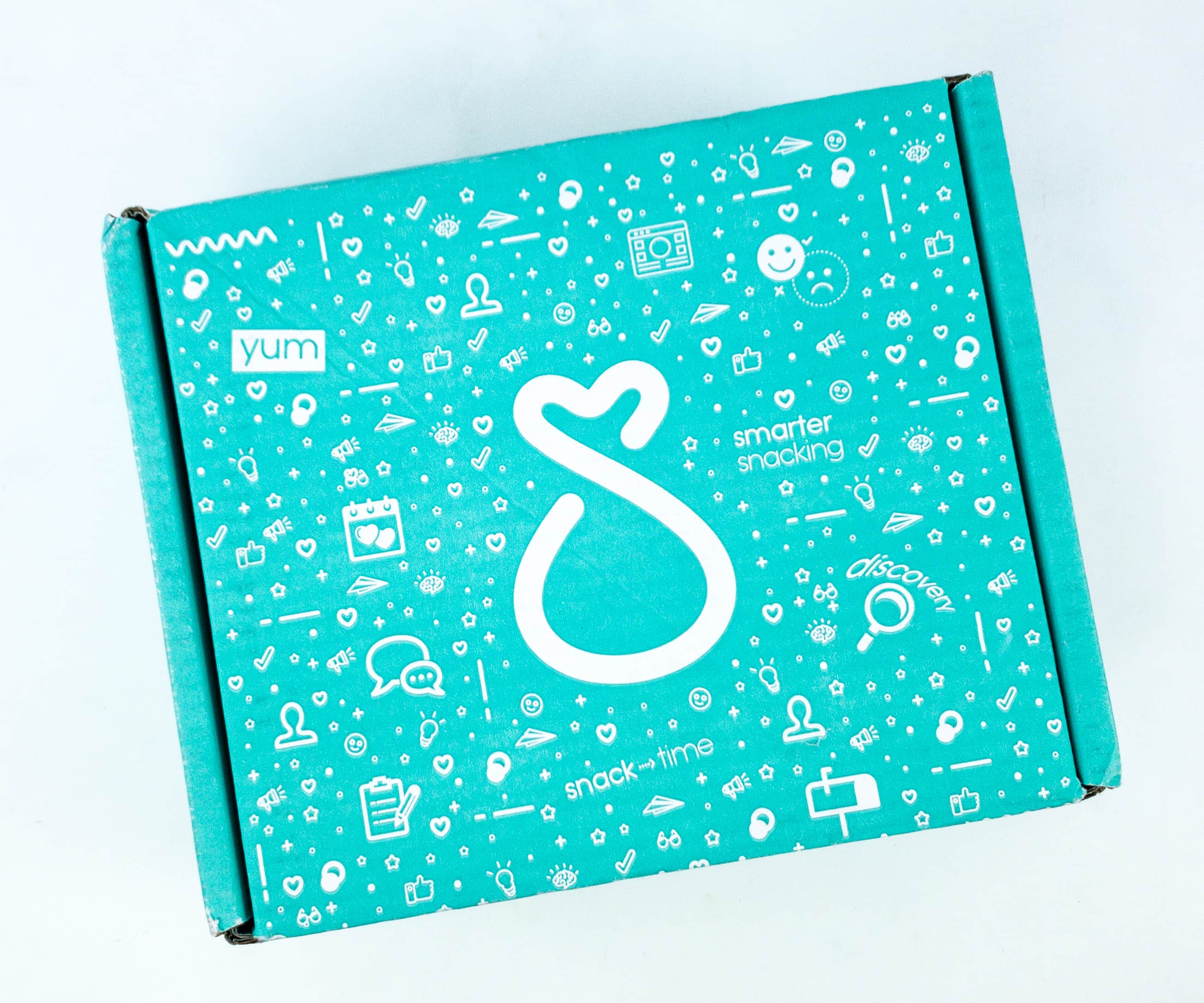 SnackSack is a monthly subscription service that sends boxes filled to the brim with a combination of organic, non-GMO, gluten-free, all-natural, vegan and fair-trade snacks to your door every month!
SnackSack now offers two new subscriptions – SnackSack Vegan and SnackSack Gluten-Free! Regular SnackSack is still priced at $22 per month, while the new SnackSack Vegan and SnackSack GF will be available for $24 per month. Plans are also offered in 6-month and 12-month options, plus they now ship to Canada!
This is a review of SnackSack Classic Box.
DEAL: Get 10% off the entire lifetime of your subscription with coupon code HELLO or use coupon code HELLO20 to save 20% on your entire plan!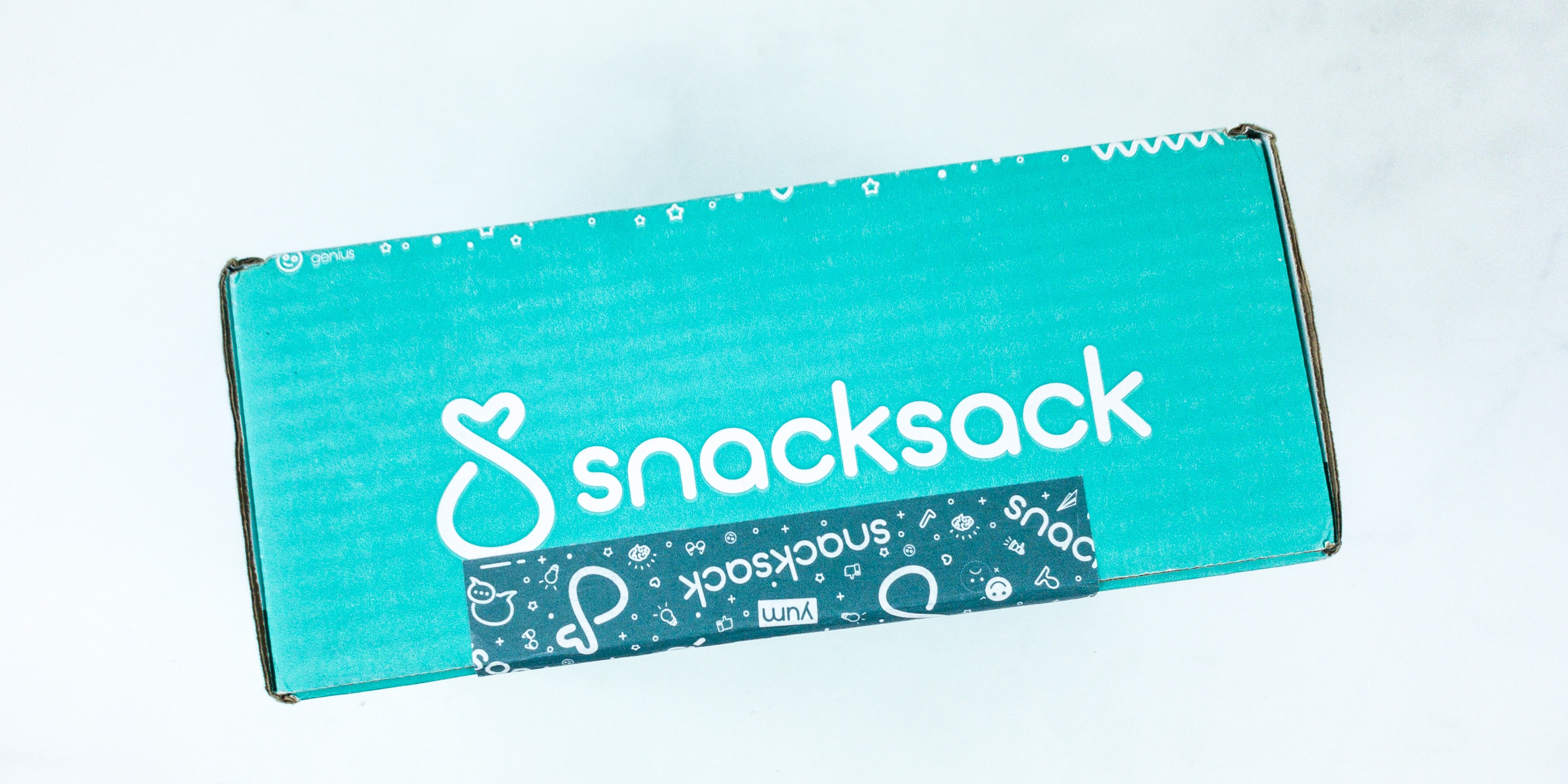 As always, the box was well sealed.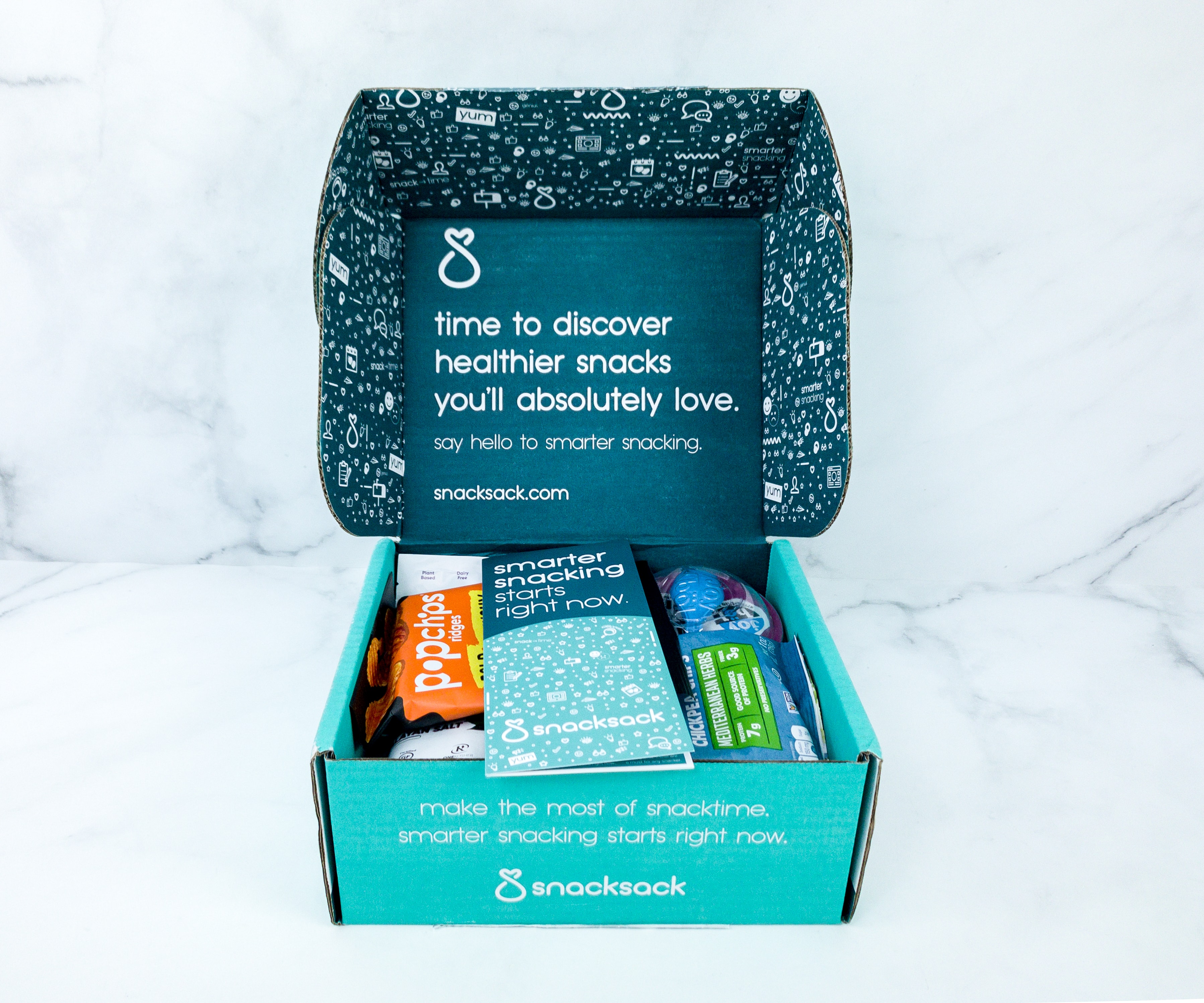 It also features cute doodles on the inner flaps!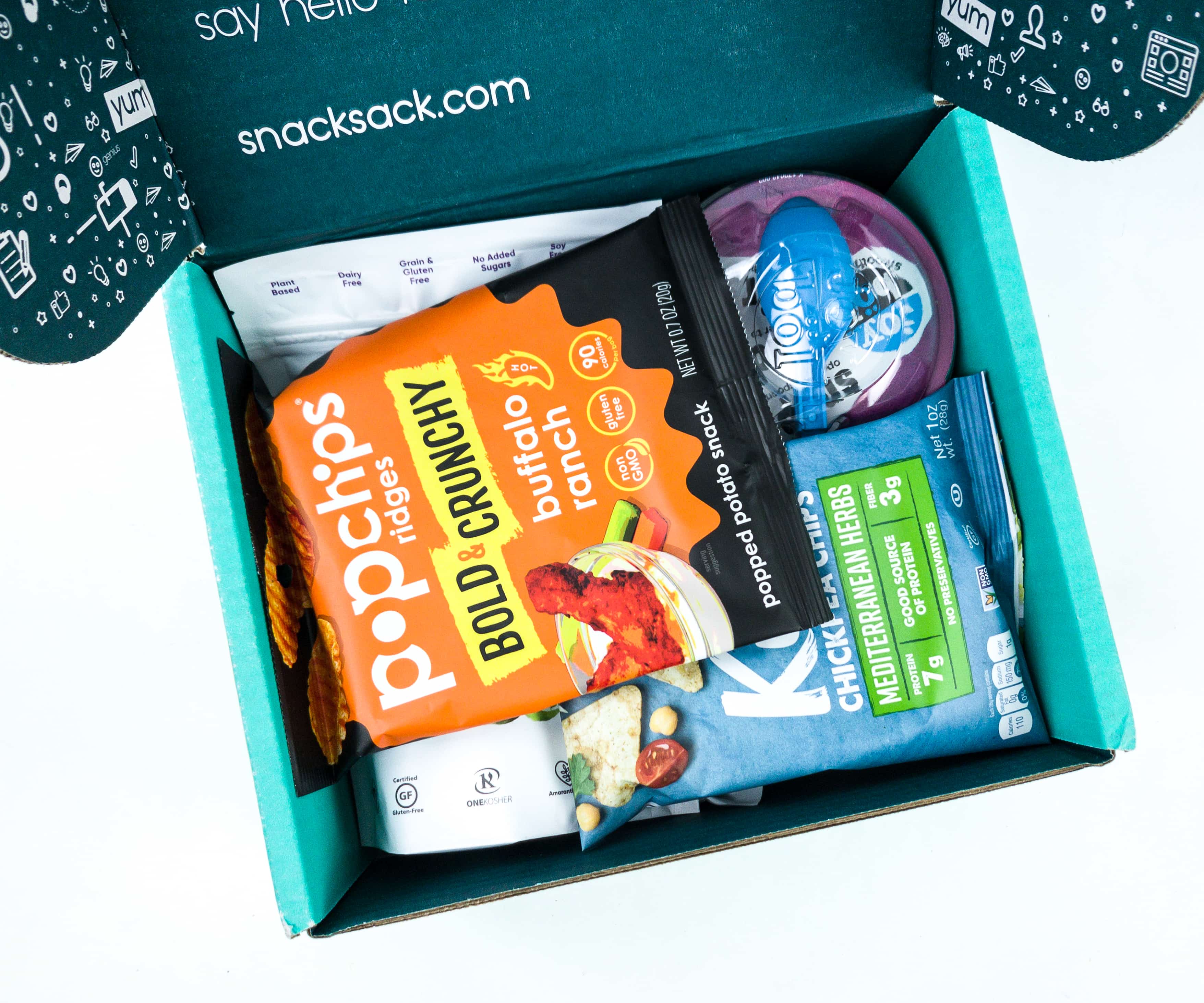 Everything arrived stacked neatly in the box with no extra packaging or fillers.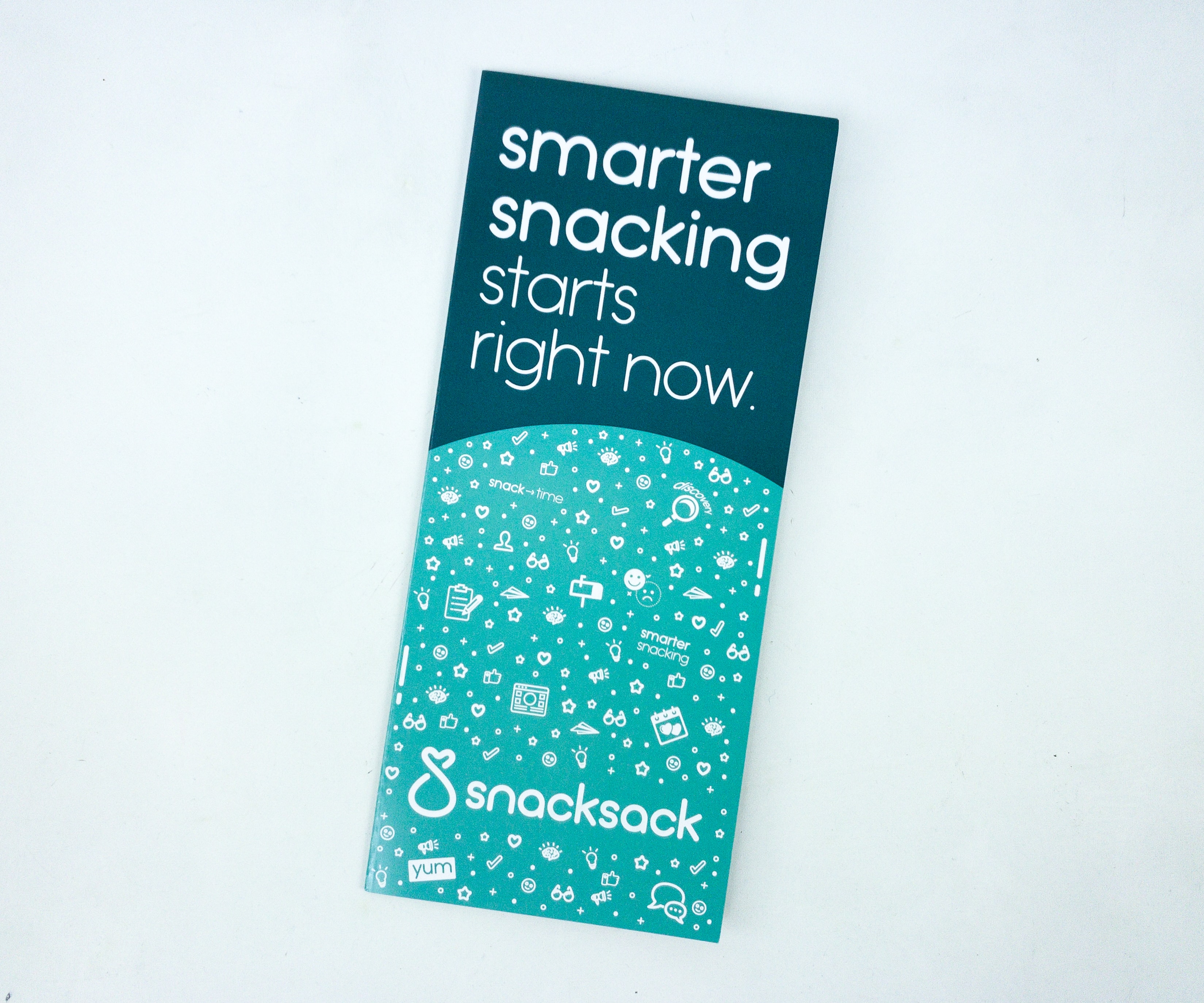 The pamphlet has all the necessary information about the snacks in the box!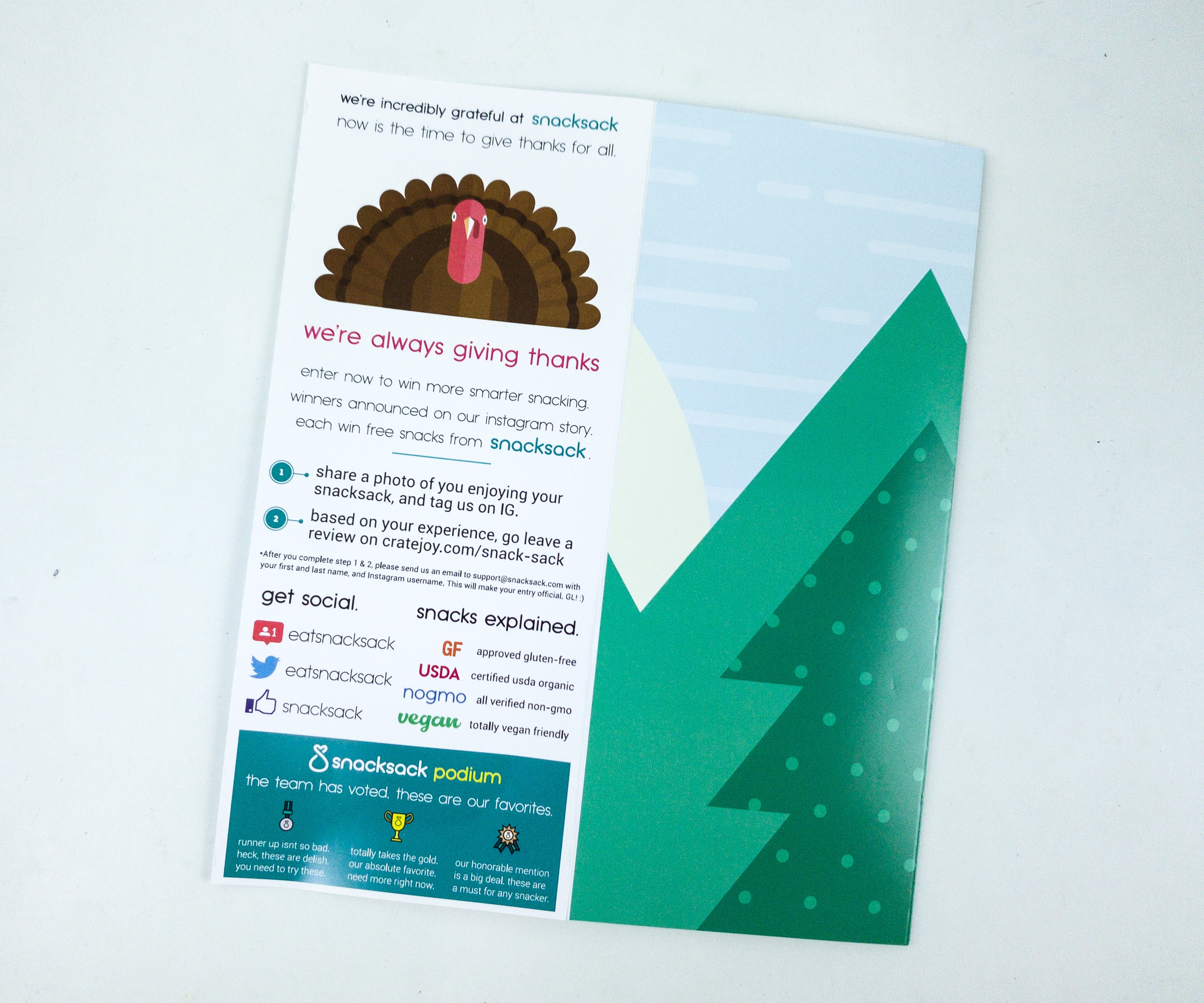 This month's theme is We're Always Giving Thanks!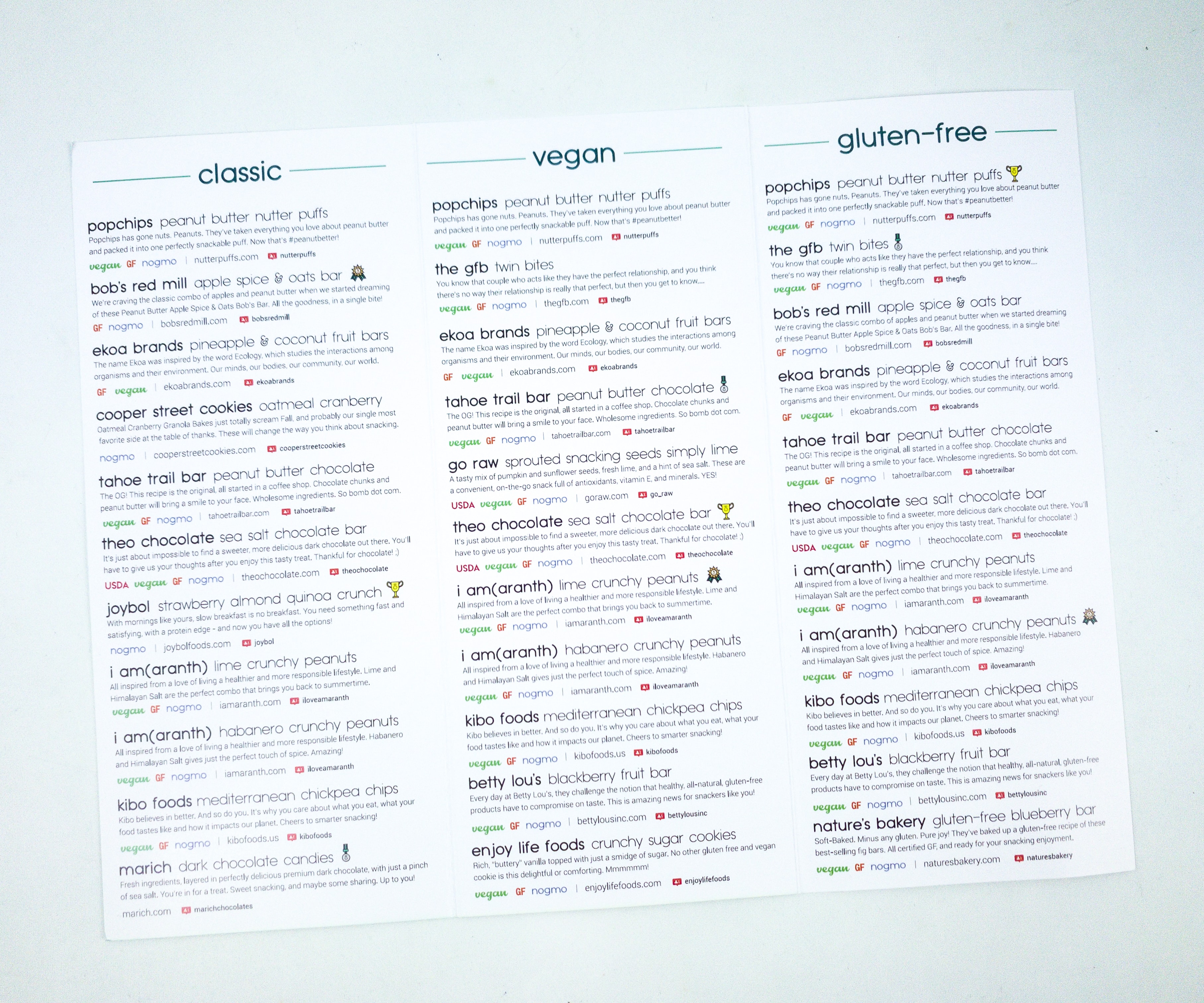 Here's the list of all the snacks!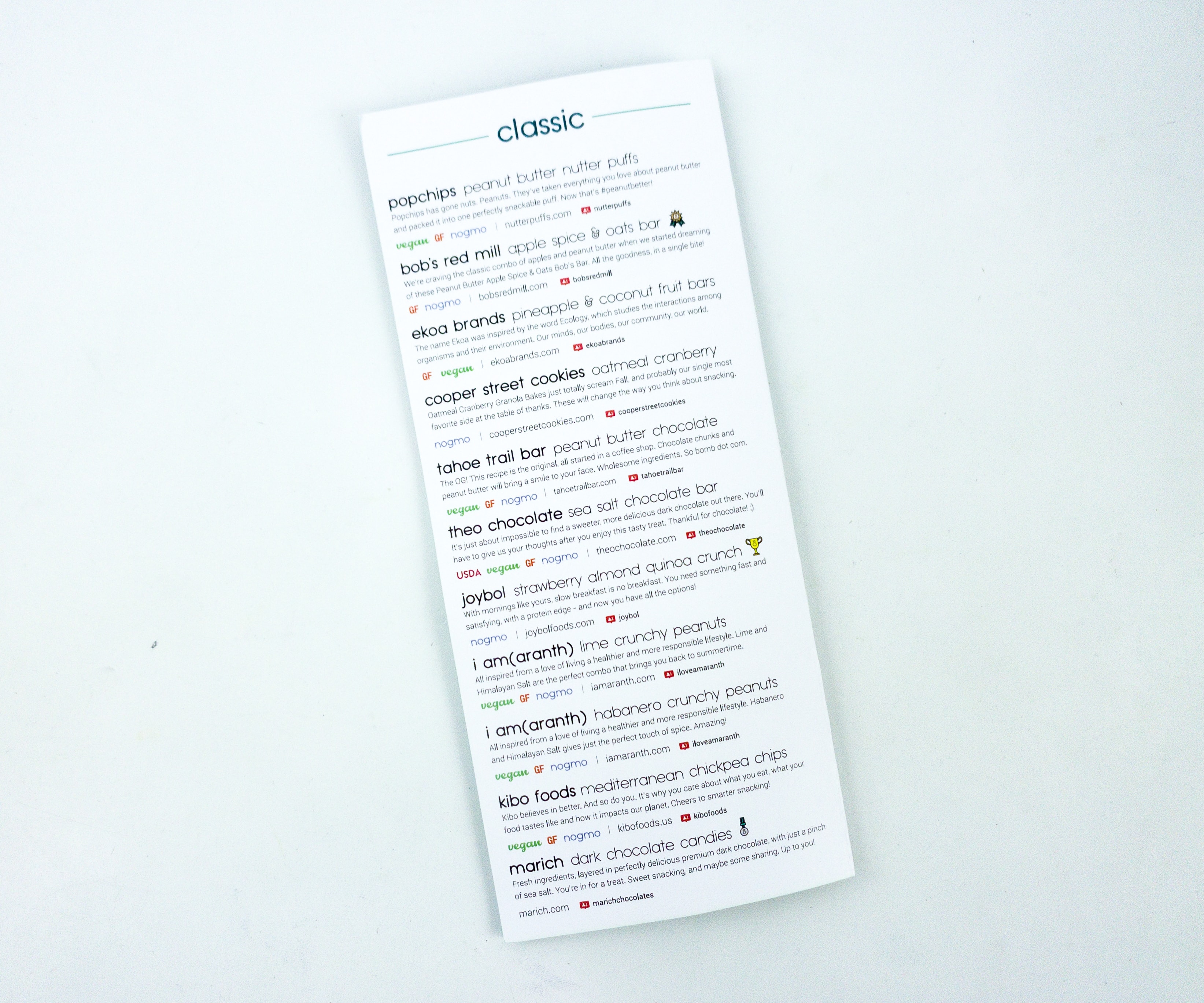 Snack Sack makes it easy to find the gluten-free, vegan, and non-GMO snacks at a glance.
Everything in my November 2019 box!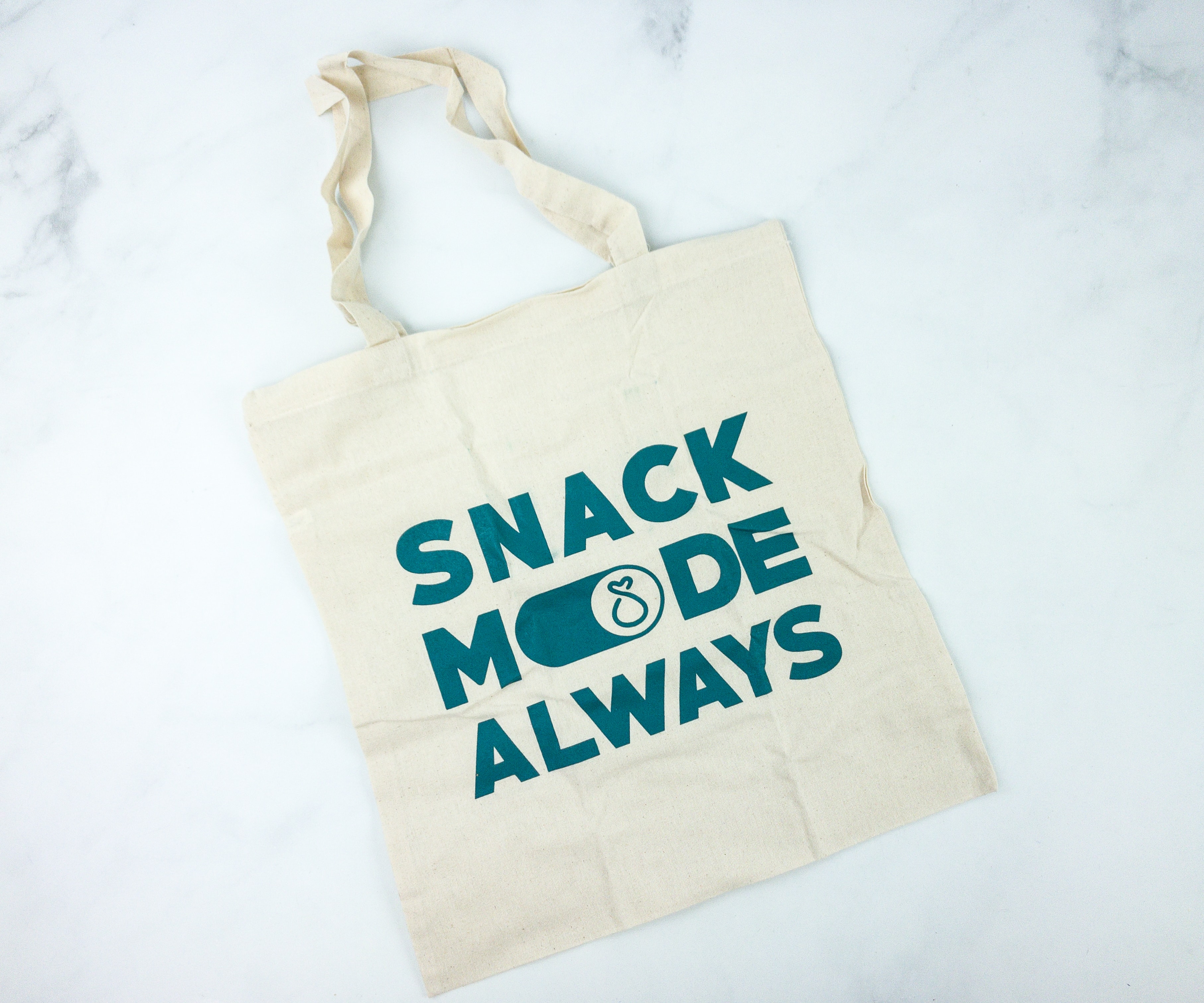 Tote Bag. Each month, we get a reusable eco-bag where we can stash all our snacks!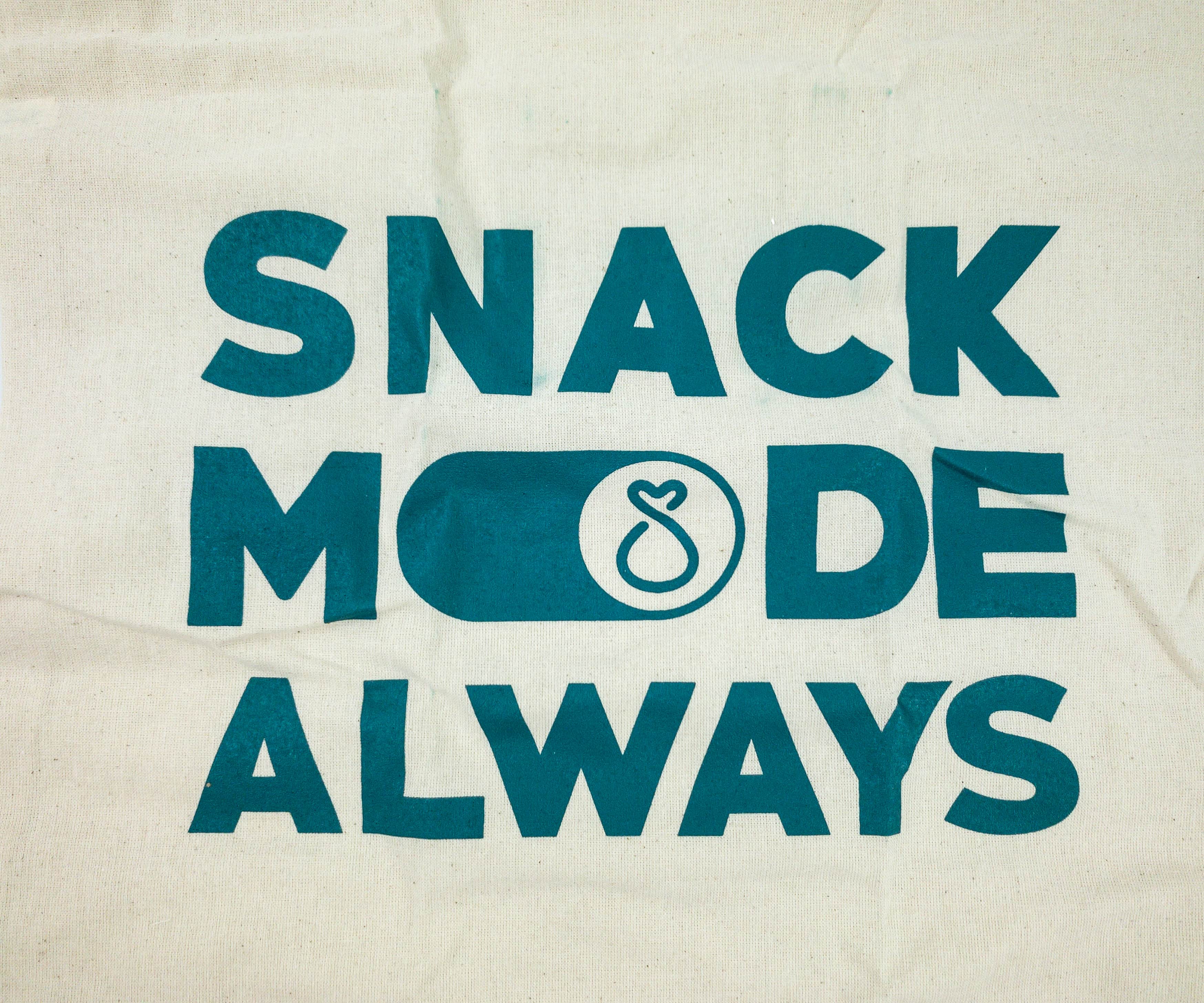 Yes, we're on "Snack Mode Always"!
Cooper Street Cookies Oatmeal Cranberry. This granola cookie tastes just like it claims, real and satisfying. The mixture of the ingredients is just right. It includes roasted pumpkin seeds, buckwheat, flax, rolled oats, and real Michigan cranberries. It's said that the combination of these ingredients helps improve blood pressure, lower cholesterol levels, and provide antioxidants. If I get all those benefits while eating something this yummy, I'm totally in!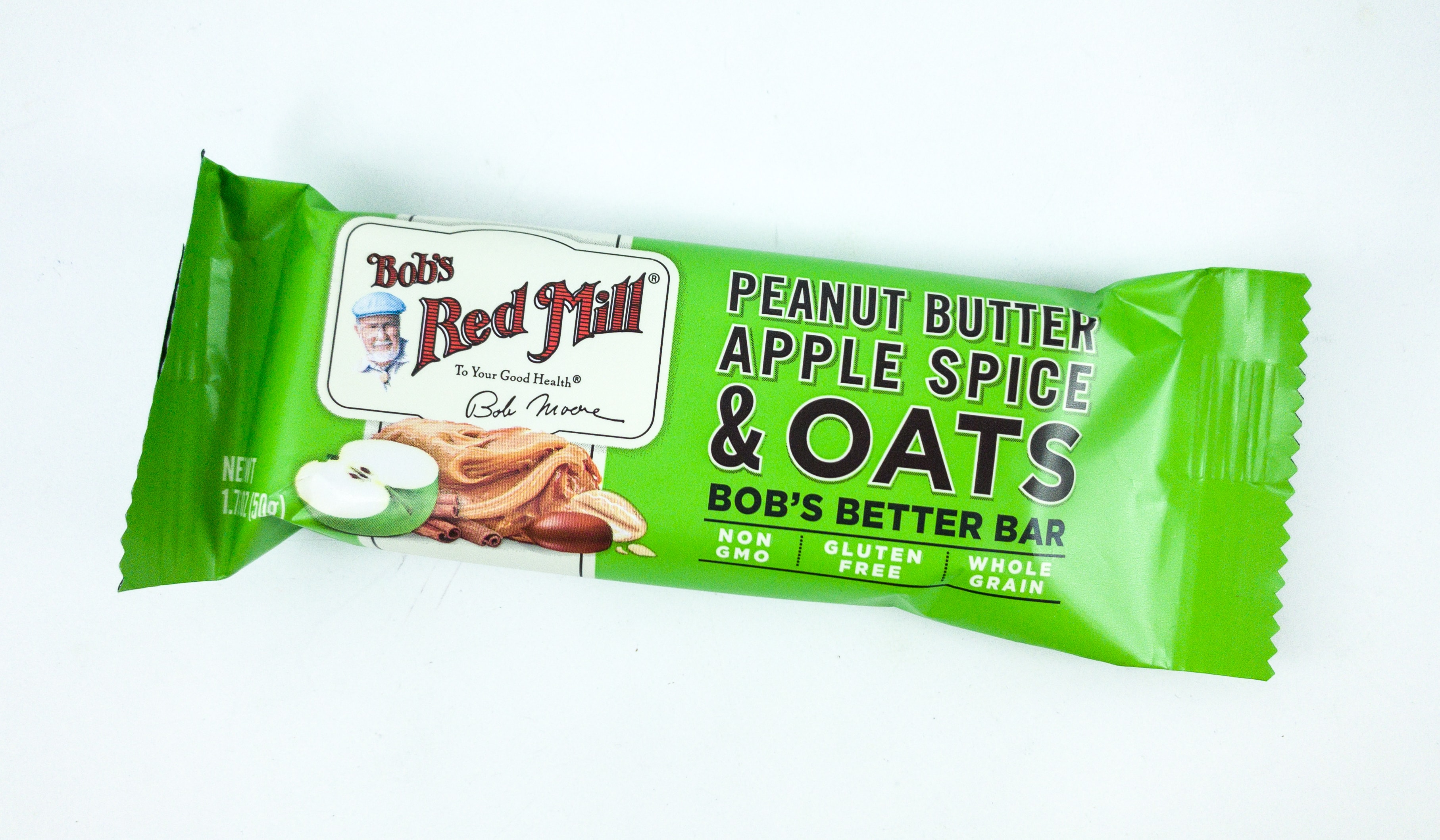 Bob's Red Mill Apple Spice & Oats Bar. Here's a classic combo of peanut butter and apple spice plus oats, combined in one healthy snack bar. This snack is a feat on its own, and also a perfect handy snack for when you're on the go.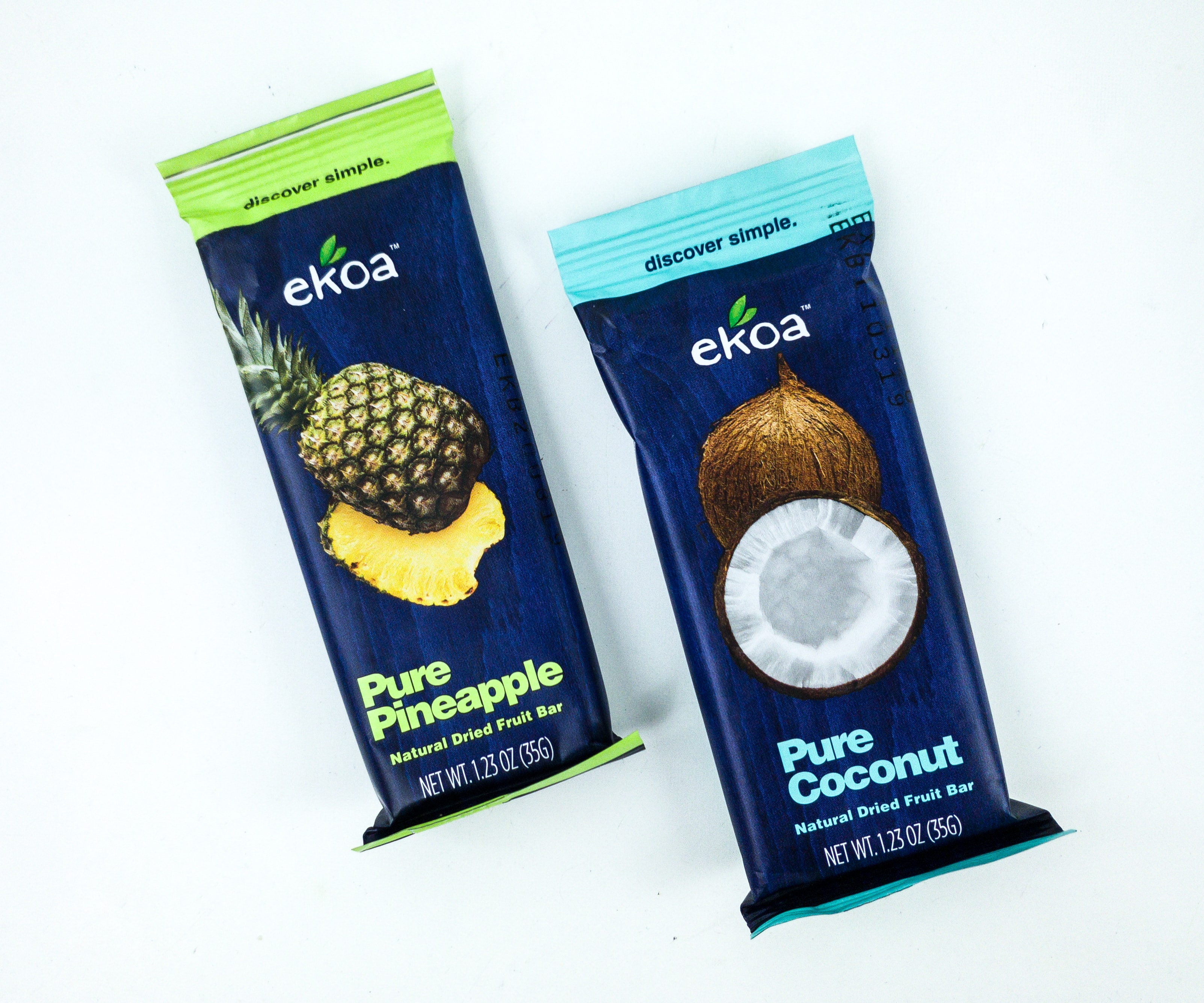 Ekoa Brands Pineapple. Enriched with vitamin E and zinc, this fruit bar is a great source of energy. I like its tangy flavor a lot and since it only contains 110 calories, this bar is definitely an ideal no-guilt snack to munch on whenever you need something to fill you up until your next meal.
Ekoa Brands Coconut. We got another fruit bar from the same brand, and this time it's coconut flavored. It's sweet and tasty, and it promotes balanced cholesterol levels and healthy brain functions!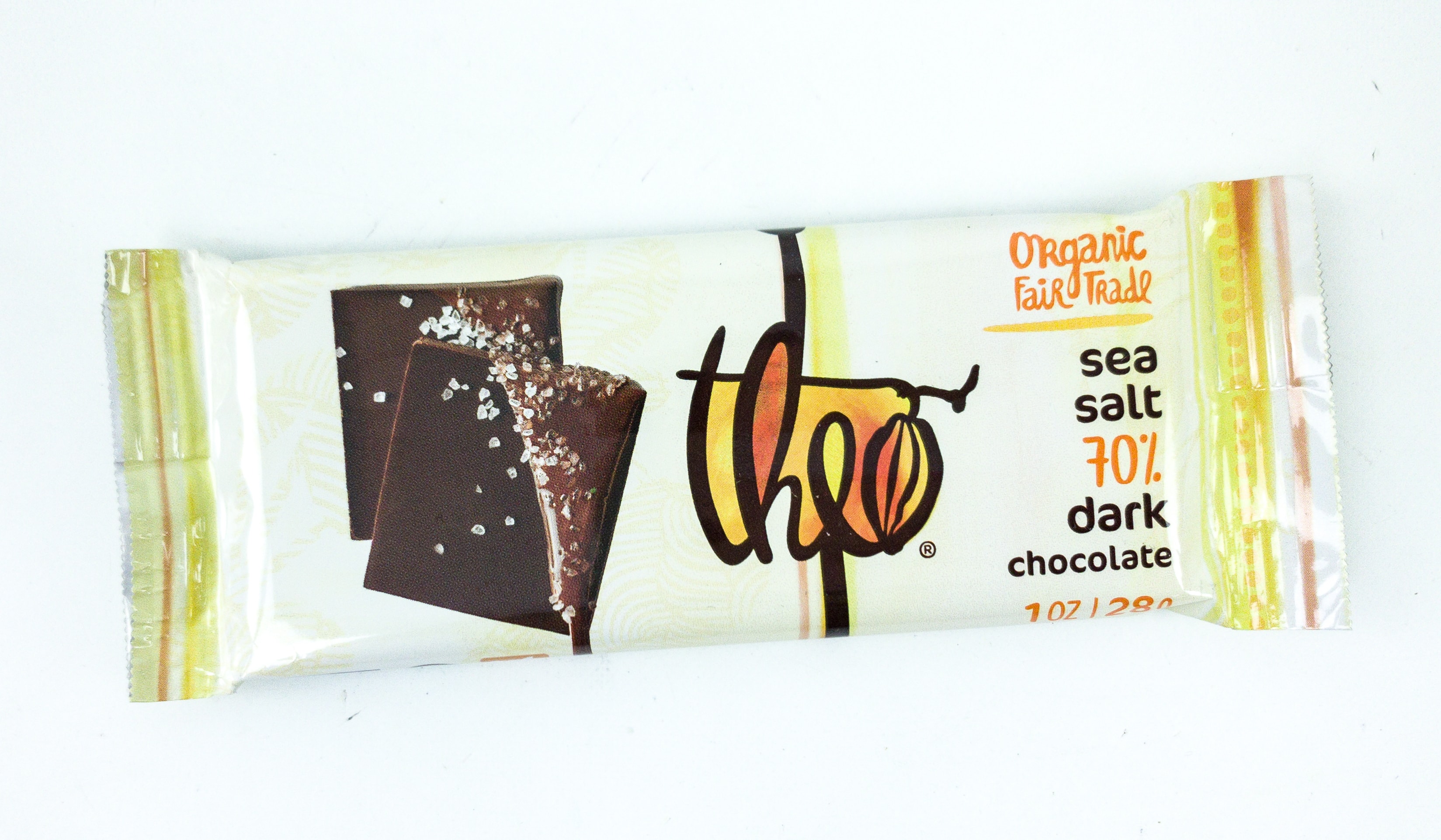 Theo Chocolate Sea Salt Chocolate Bar. This is delicious! The perfect richness of the chocolate with a hint of salt, it truly doesn't disappoint. This is a great snack especially if you like dark chocolates, and also a nice treat to have after dinner!
Tahoe Trail Bar Peanut Butter Chocolate. Dense and hearty, this snack can be a replacement for one meal. It has 5 grams of protein, plus it's gluten-free, vegan, and free of trans-fats and cholesterol! It's the perfect balance of yummy and healthy. The bar is also chewy and soft with chunks of chocolate and swirls of peanut butter. I must admit, it's quite addicting!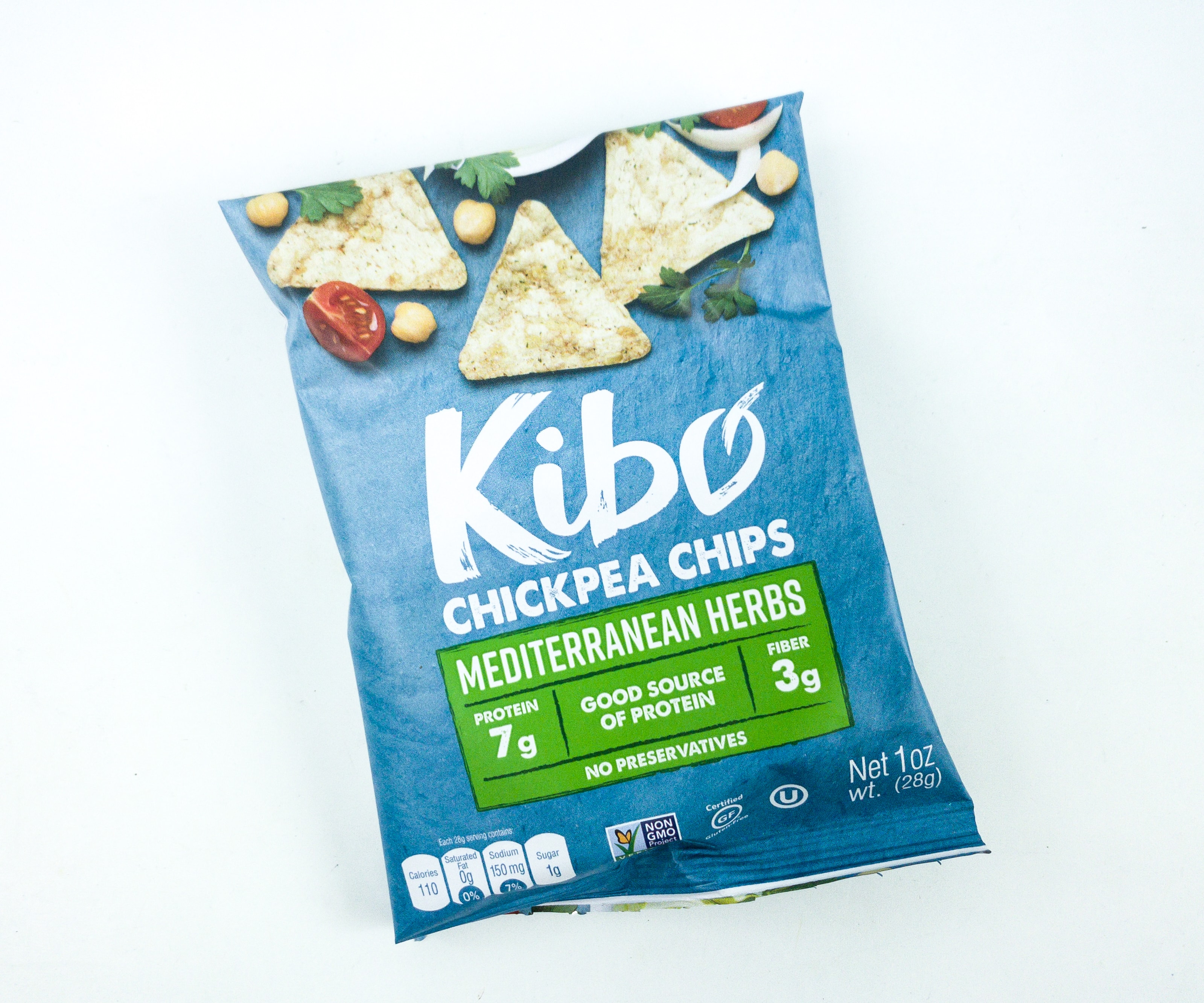 Kibo Foods Mediterranean Chickpea Chips. A protein-packed snack, these chickpea chips don't disappoint! Each piece was spiced just right, so we couldn't help but munch over them, mouthful after mouthful.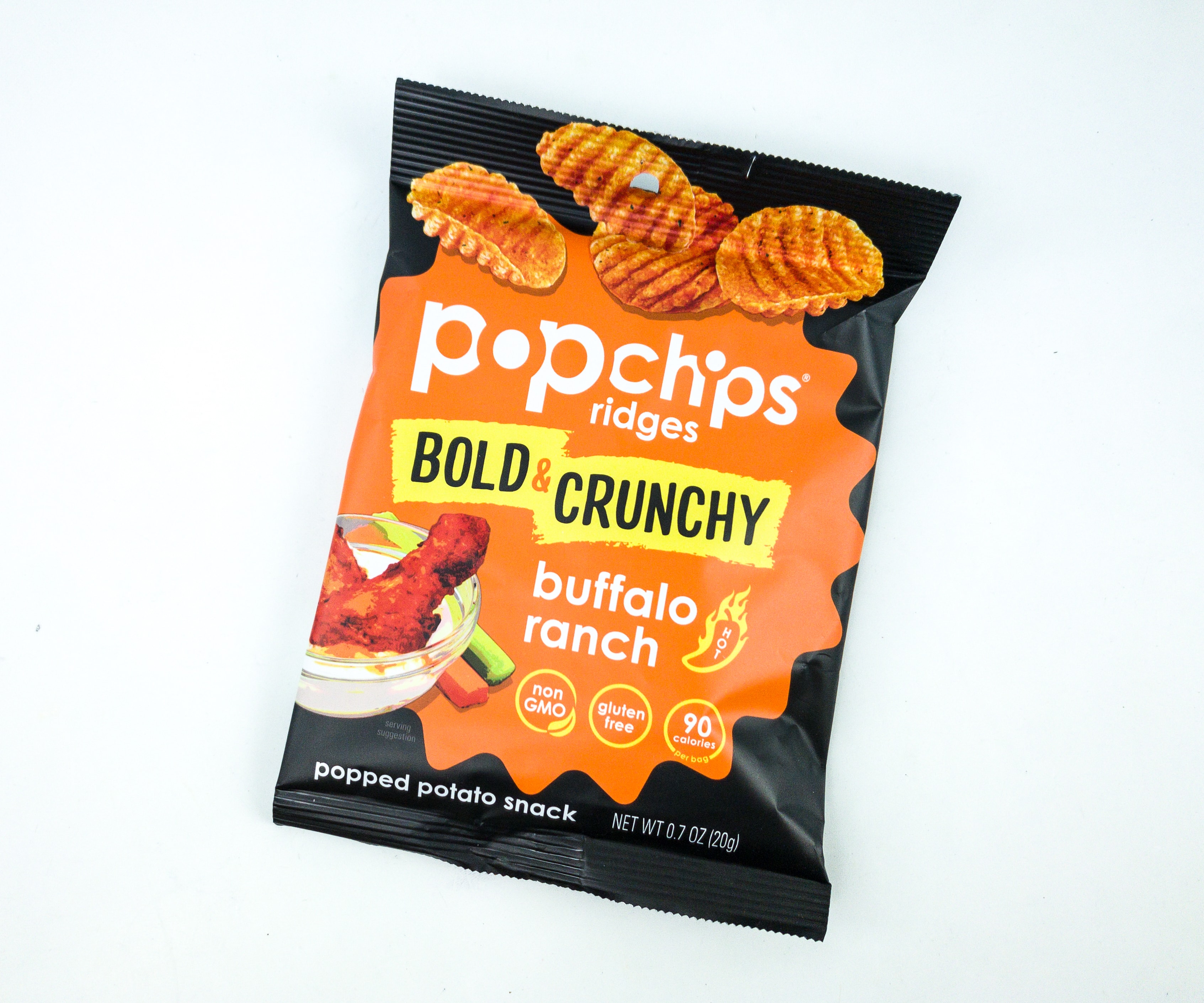 Popchips Peanut Butter Nutter Puffs. Perfect blend of spicy buffalo sauce and cool, creamy, tangy ranch dip, it's a match made in heaven. The thick, ridged chips give that satisfying crunch with all that amazing flavor! Deeply satisfying, this left us wanting more!
Marich Dark Chocolate Candies. Armed with that deep dark chocolatey taste, a salty kick, and crunchy cashew, this snack is power-packed with antioxidants!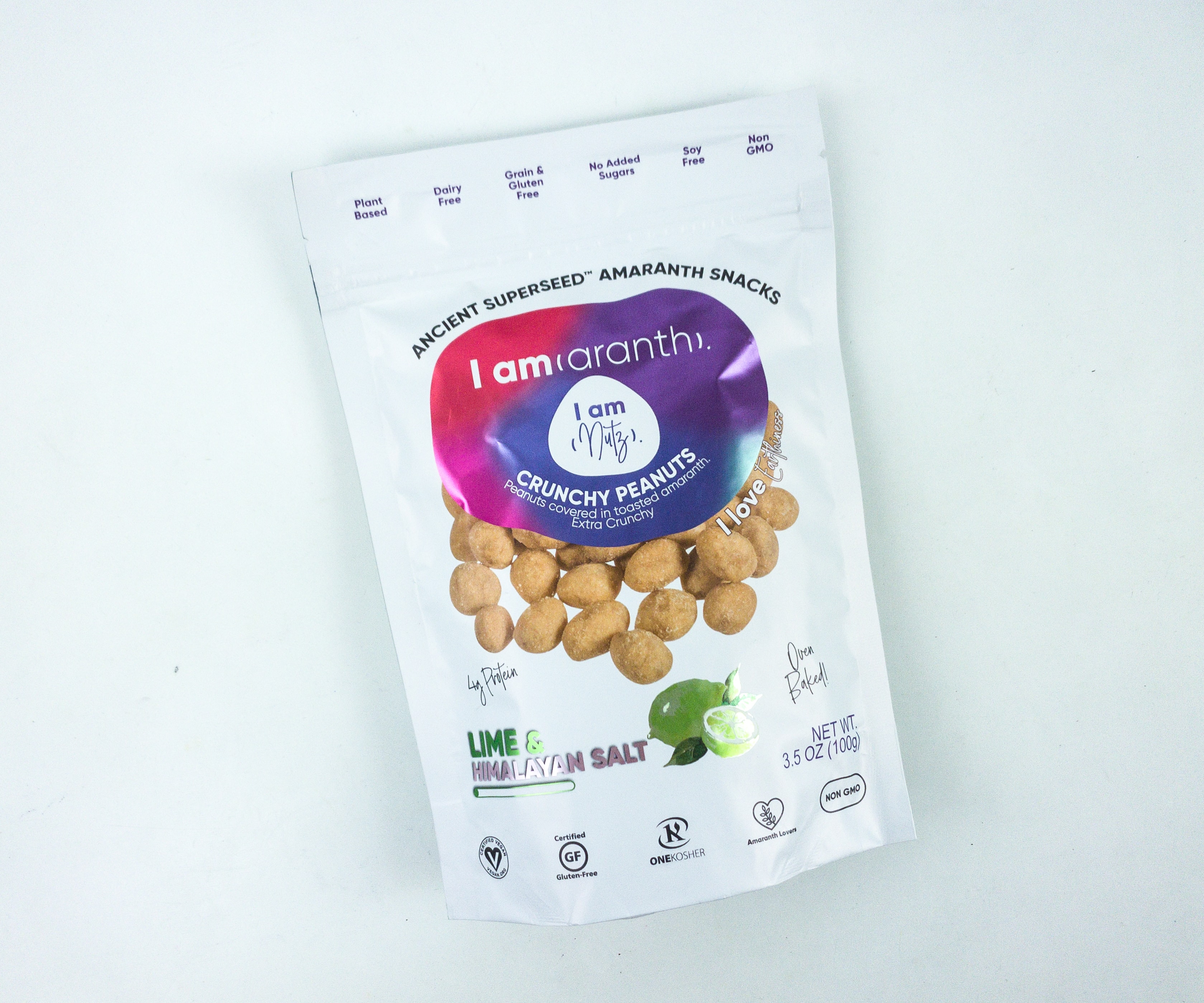 I am (Aranth) Lime Crunchy Peanuts. Our favorite peanut covered in crunchy toasted amaranth! This snack is very addicting. Flavored with zesty lime and a kick of Himalayan salt, it's a different spin from the usual plain salted flavor.
I am (Aranth) Habanero Crunchy Peanuts. Another toasted amaranth covered peanut, but with a different take! This one is flavored with habanero and Himalayan salt. Unlike regular chilies, habanero is known for having that fruity and floral tone with a pungent smell. It actually translates well in this snack. Giving that hot and spicy vibe with a salty twist!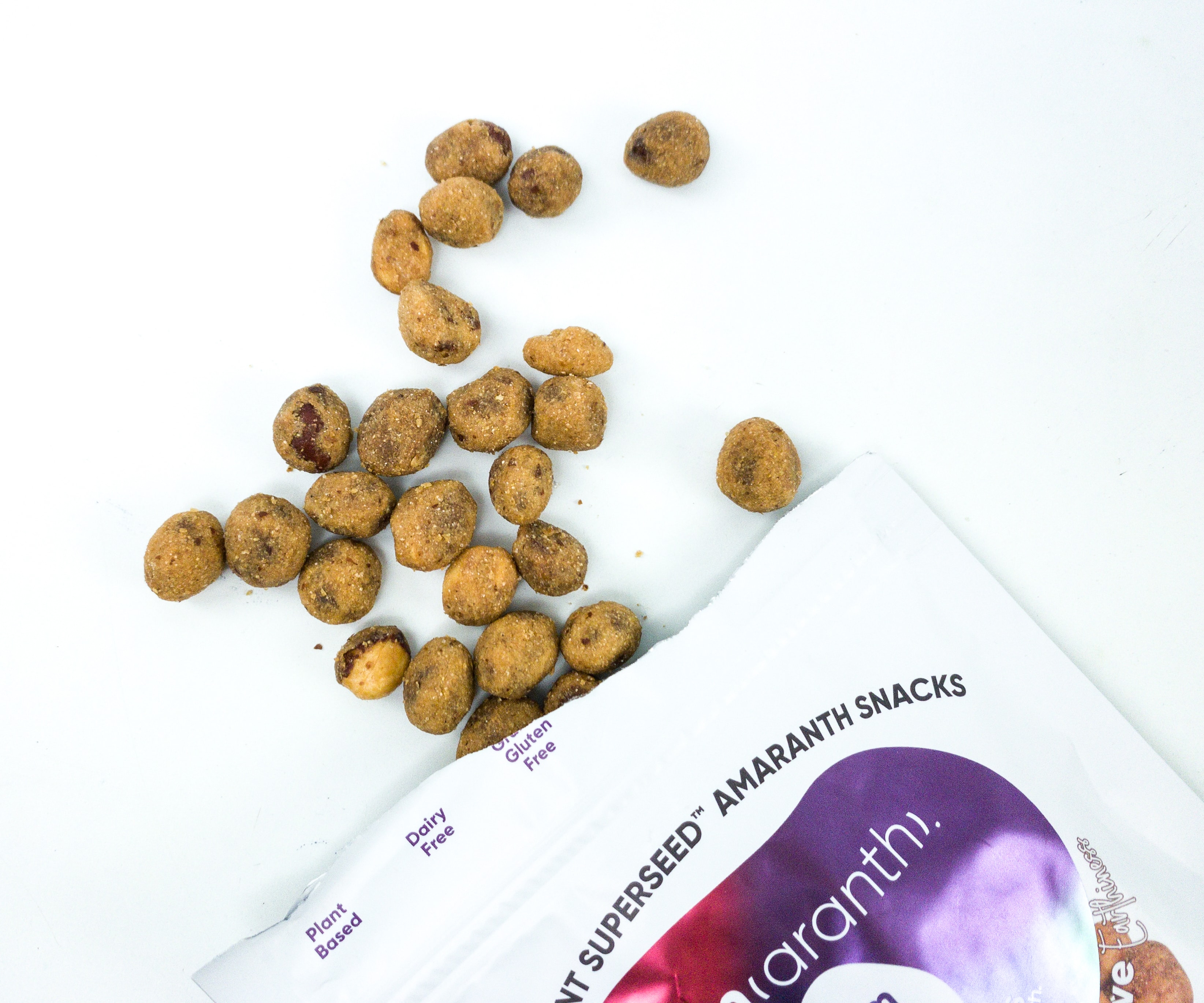 Each nut is perfectly seasoned!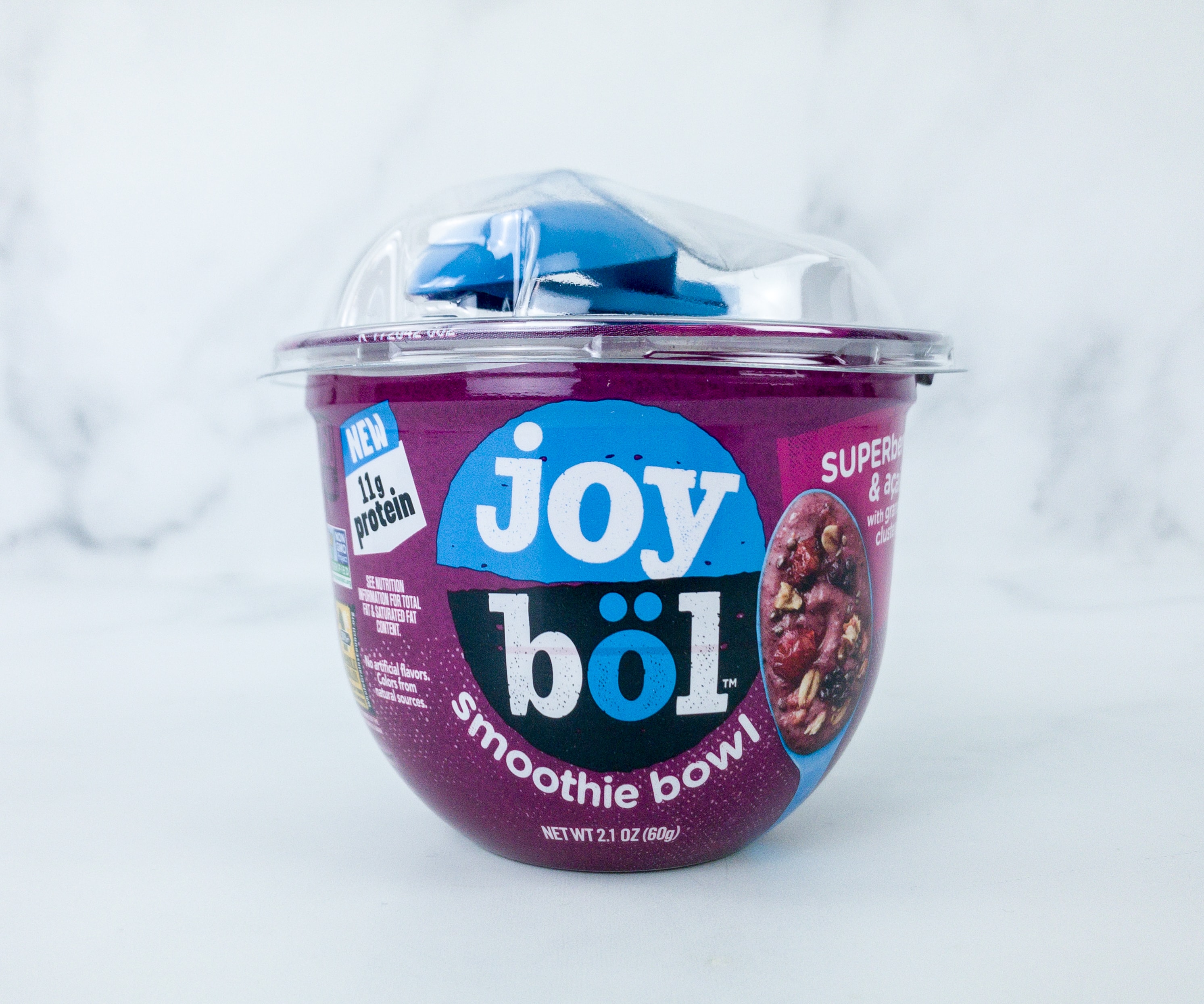 Joybol Strawberry Almond Quinoa Crunch. This bowl is perfect for breakfast! Packed with nutrients, this is a great way to start your day. Just add cold water or your favorite dairy product and you're all set. Convenience and awesomeness packed in a cute bowl!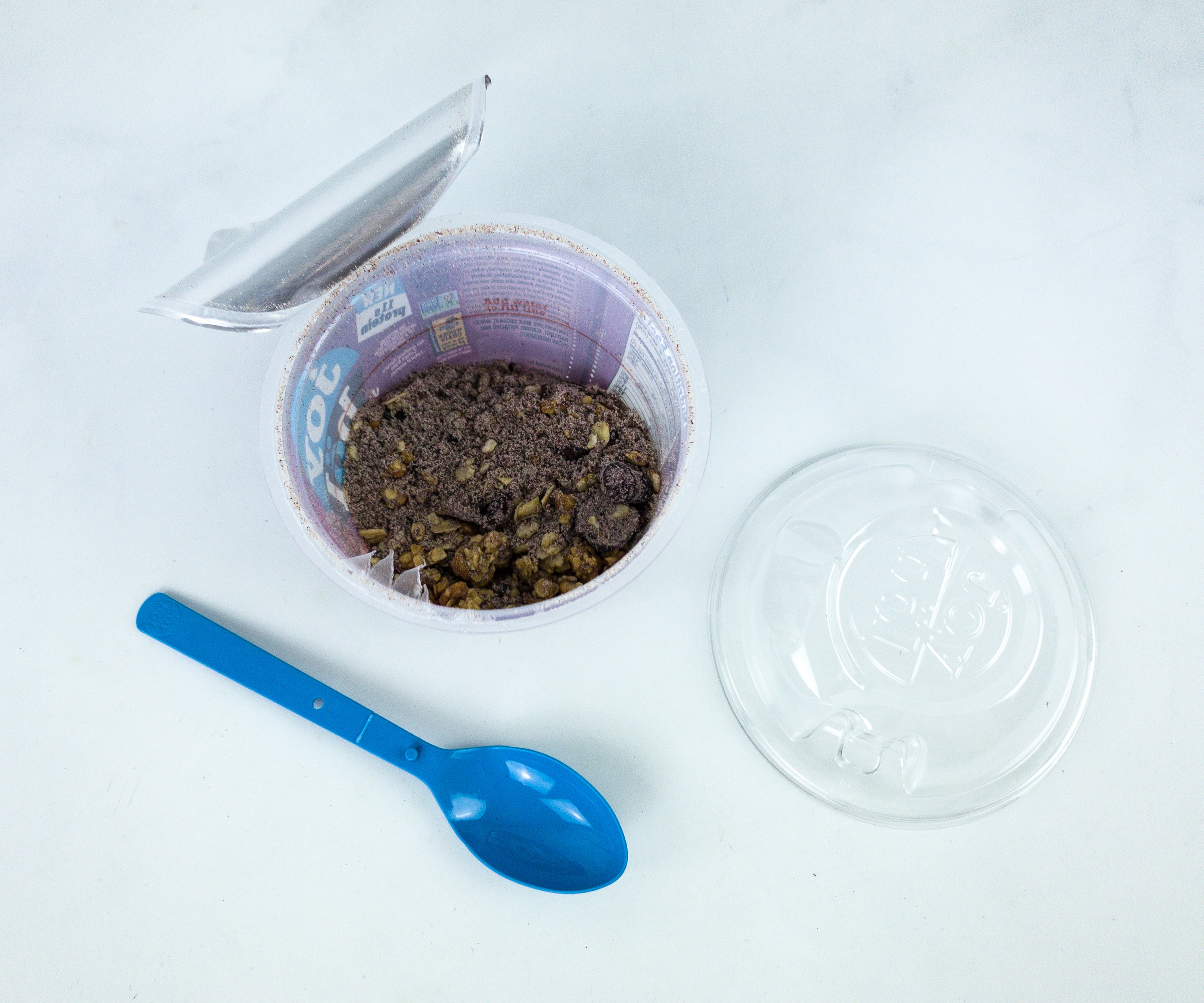 Just snap the spoon open and fill the bowl until the line. Stir and get ready for nutritiously yummy goodness!
SnackSack once again delivered an interesting curation of goodies that are both healthy and delicious. Perfect for the family, each snack is a unique experience on its own. We loved the snack bars because they're ideal for a grab-and-go breakfast. The chips and nuts also have interesting flavors and we enjoyed them a lot. If you love snacking without the guilt, this is the perfect subscription box for you!
What do you think of this month's SnackSack Classic?