We have the spoilers for the January 2020 Skylar Scent Club! This subscription is $20 per month and comes with free shipping + member exclusive deals!
DEAL: Get 50% off your first box with coupon code MY50
Each box includes:
Step into the new year feeling energized with Fresh Vibes' bold, crisp notes. Bright citrus and fresh ginger will revitalize your senses, while warm spice will leave you grounded in a feeling of exciting optimism.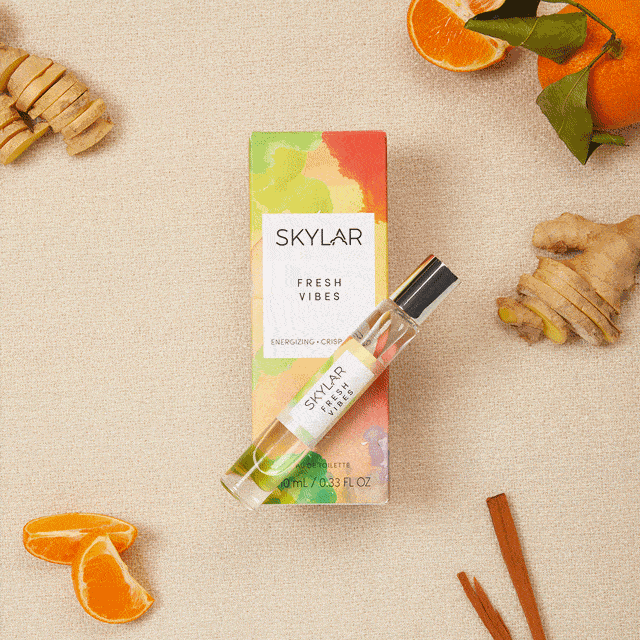 Embrace the new.

"She awoke feeling rested and energized. It was a fresh start, and she was ready to embrace the new."

Feel the cleansing power of Fresh Vibes, as you step into the new beginnings of the year! Bright scent notes will be the perfect cleanse to your tired scent routine. Crisp mandarin zest and white ginger will energize and invigorate you on your path to success, while grounding sandalwood will keep you centered on your new journey!
Are you trying out Skylar Scent Club?