Scentbird is a monthly perfume and fragrance decanting subscription, but that's not all! You can also choose to receive makeup, skincare, body care, supplements, and even candles! With Scentbird, you get a thirty-day supply of perfume every month – Scentbird takes authentic perfumes and decants them into travel sprayers. There are over 450 fragrances to choose from and Scentbird adds new ones every month! You can save when you purchase a multi-month subscription, or even arrange to receive perfume every other month. 
Scentbird is about the fun and magic of fragrance. We designed Scentbird for the pickiest girl- or boy- to let you date luxury perfumes before marrying them.
Everything in my box! You can go with the scent of the month, which for December will be Acqua di Parma's Rosa Nobile, or fill up your queue with scents that sound interesting to you. You can take a quiz when you sign up and answer questions such as your fragrance type, scent notes desired, etc and get recommendations or just choose ones that sound good to you. If you don't choose then Scentbird will send you the scent of the month. Scentbird sends vials that are filled with 8ml (0.27oz) of fragrance.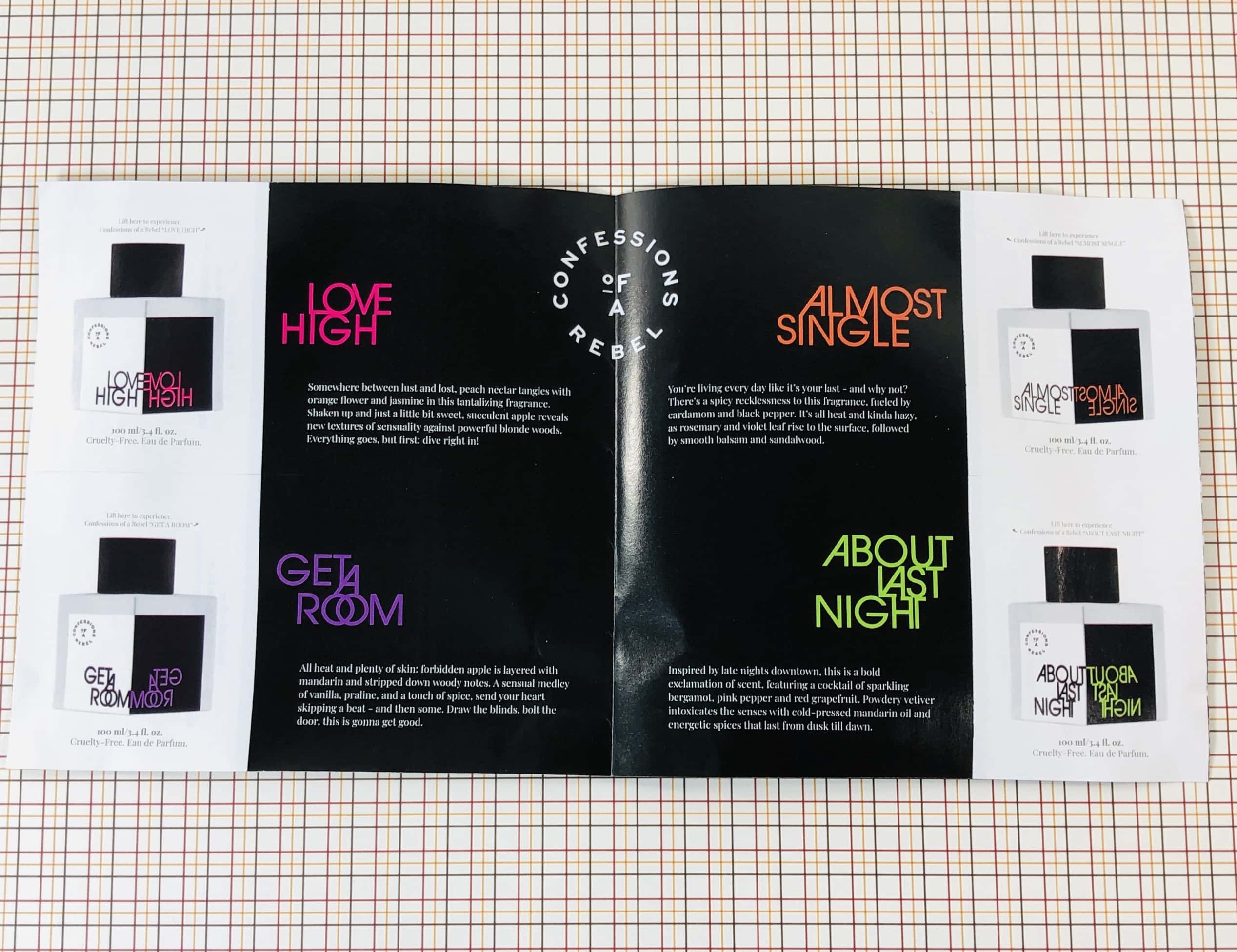 I received a sampler similar to the kind you find in a magazine! It has four different scent strips of fragrances from Confessions of a Rebel. These are available on Scentbird.

I received a card with the name of my chosen perfume plus its main scent notes.
The back listed the notes again plus the ingredients.
Rag & Bone Encens Eau De Parfum ($150 for 50ml) I went with a blind buy this month because I was drawn to the scent notes. I was hoping for something mysterious or smokey but this was more of a bright scent and not at all what I was expecting. Scent notes include myrhh, incense, and black pepper. I smelled citrus with a hint of woods and a touch of clean soapiness. I didn't smell any incense or smoke at all and it is truly unisex. Projection and longevity is low and while it wasn't what I was expecting, I did enjoy it while it lasted.
My scent came in a cardboard mailing tube and my very first shipment came with a holder like this one. You can order other holders and you get a new one every so often.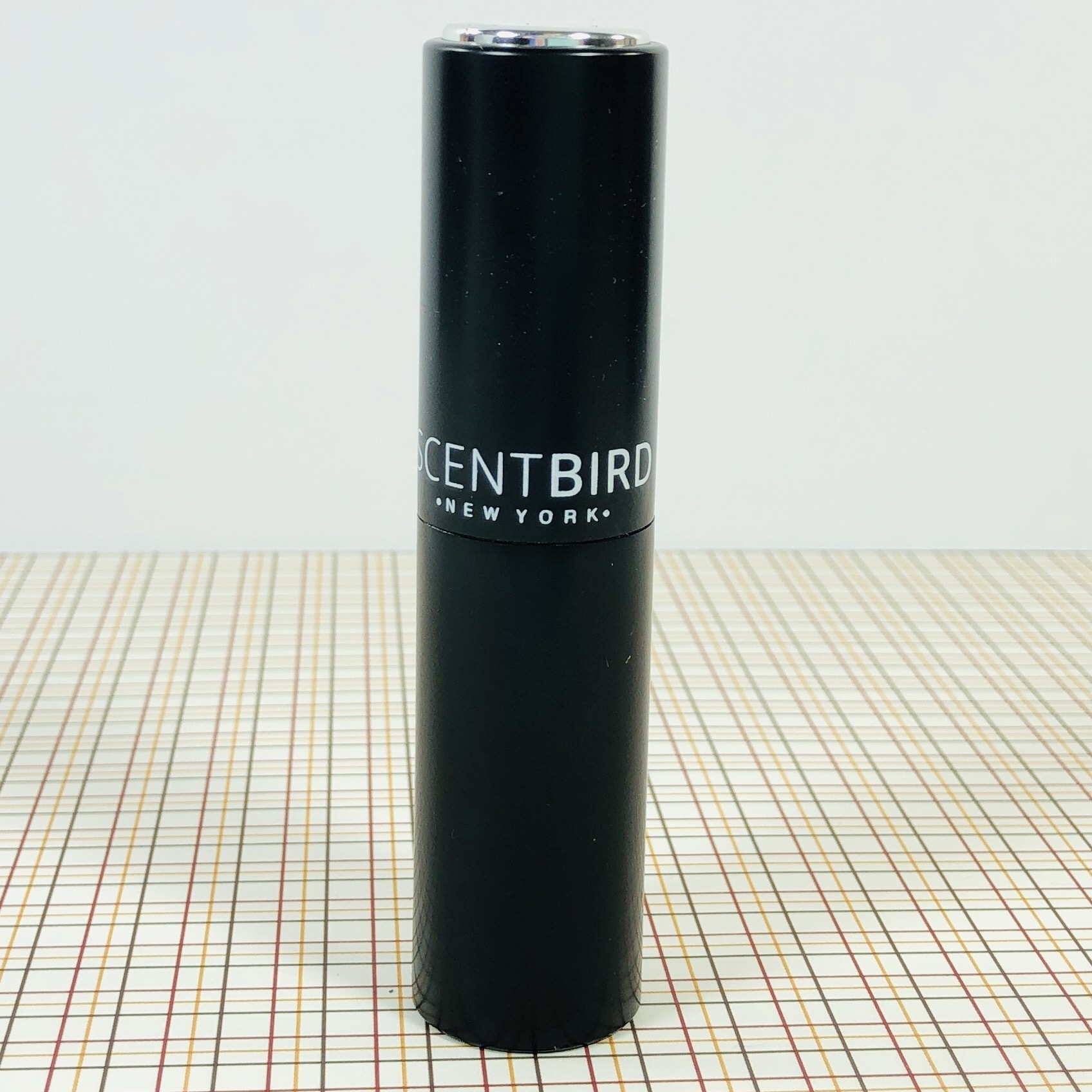 Just stick the vial into the holder and twist and push down until the nozzle is hidden.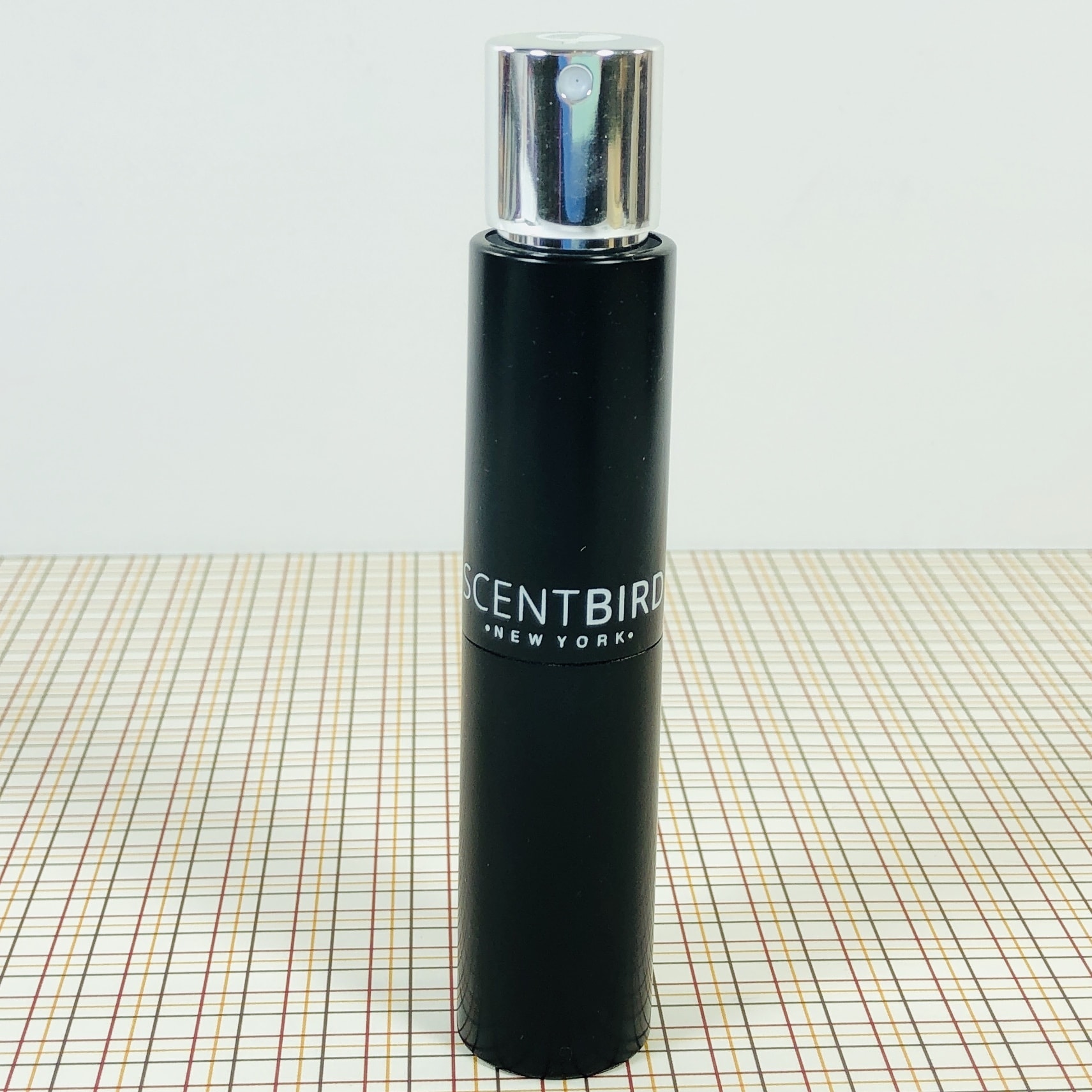 Twist back up to expose the sprayer.
When you are choosing a scent you can hover over the different categories and see what other Scentbirdies thought of a fragrance. Under scent type, most people who voted said this perfume was woody and spicy. They thought it was sexy and perfect for everyday wear. They also thought it worked well for fall. You can also find more scents from a brand by clicking the area under the ratings, and also find scents with similar notes.
I know my November Scentbird selection didn't quite meet my expectations but I did enjoy it even though it smells fresher than I thought it would. I got to try a pretty cool brand and have added another one of their scents to my queue for later this winter. The value for my November scent was around $24 so I got a pretty good value considering the subscription price is $14.95!
What's in your Scentbird queue? Let me know what scent you're wearing now in the comments!