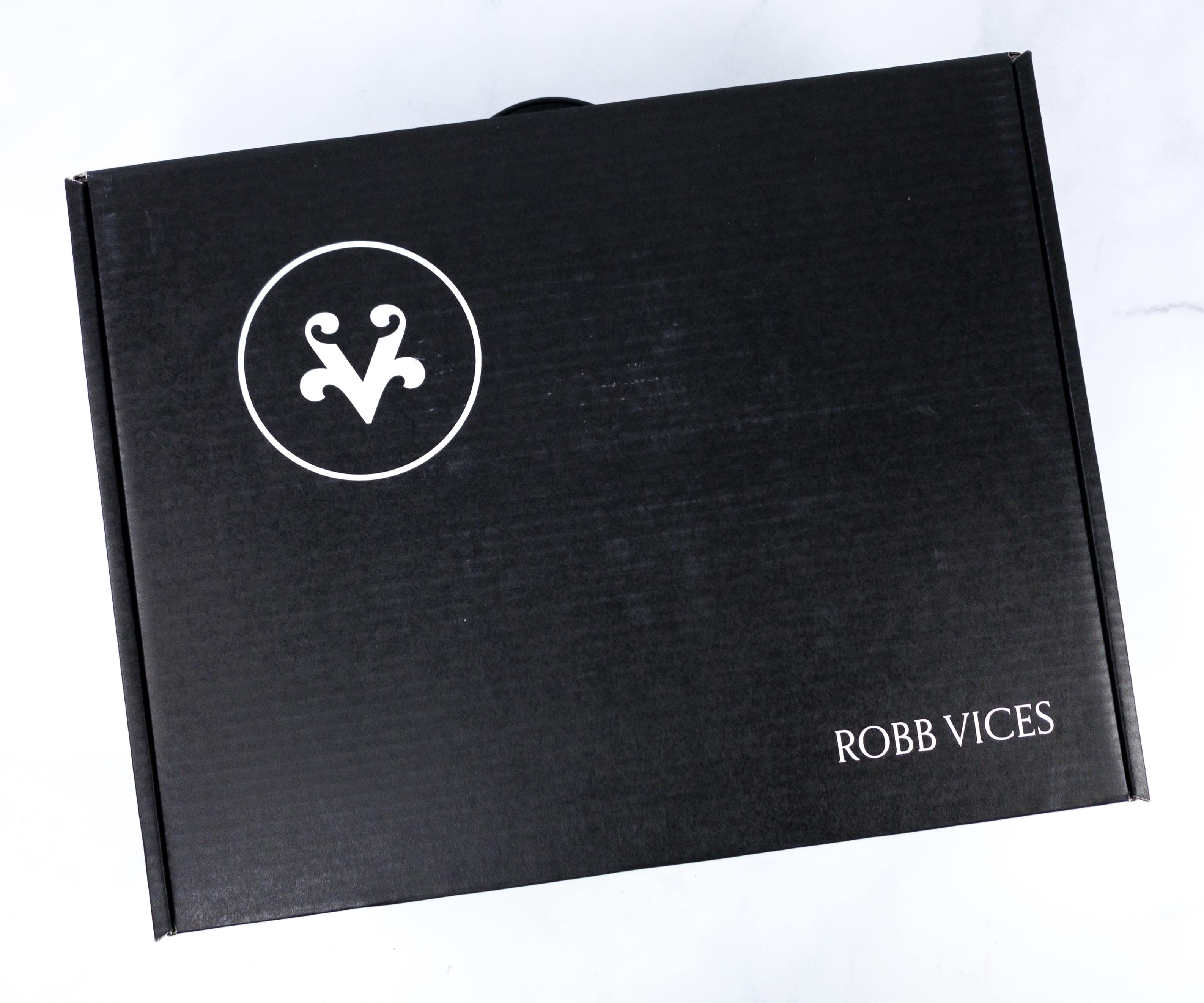 Robb Vices is a monthly luxury subscription service that delivers a collection of "storied treasures." The subscription costs $159.95 per month, and each box comes with a collection of incredible products and experiences that have been curated for your enjoyment.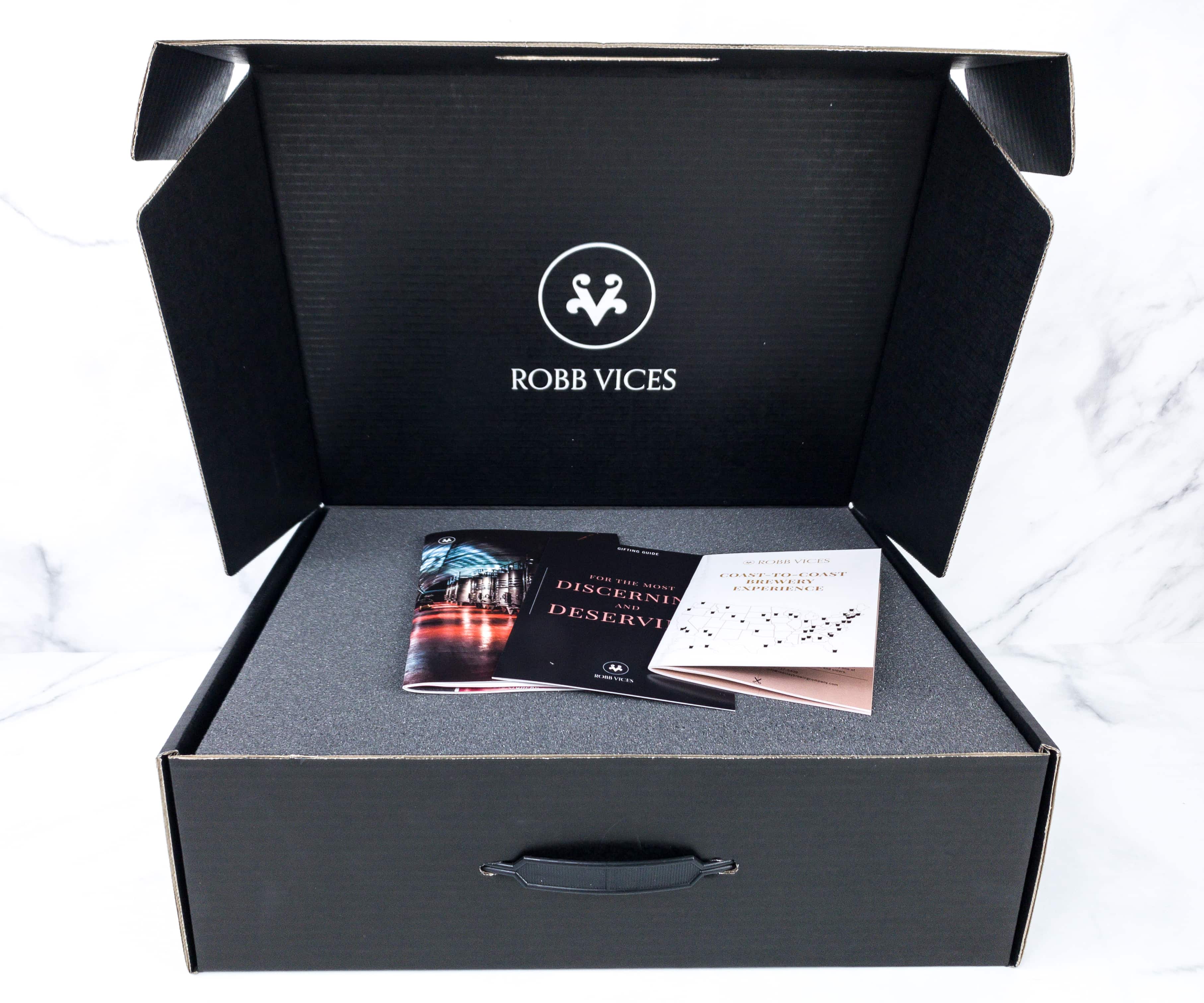 All the items are cradled in a thick a customized carton case with the exclusive Robb Vices booklet on top.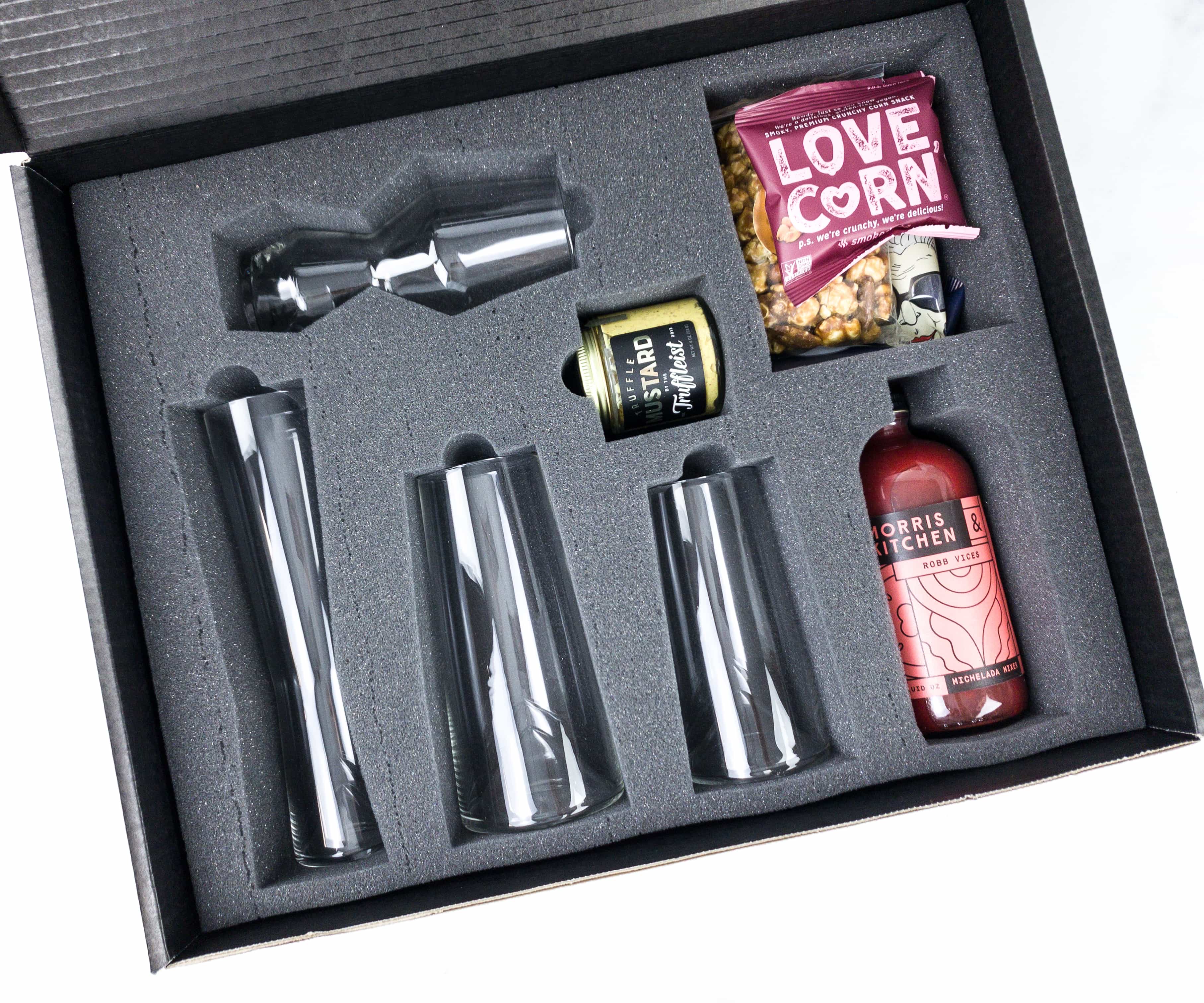 Each item is cradled in a custom-fitted foam case which serves as a protection to make sure that all the items are safe and arrives in its best condition.
The story of the premium products is told through this novella-sized booklet with a multi-page featurette on each selection.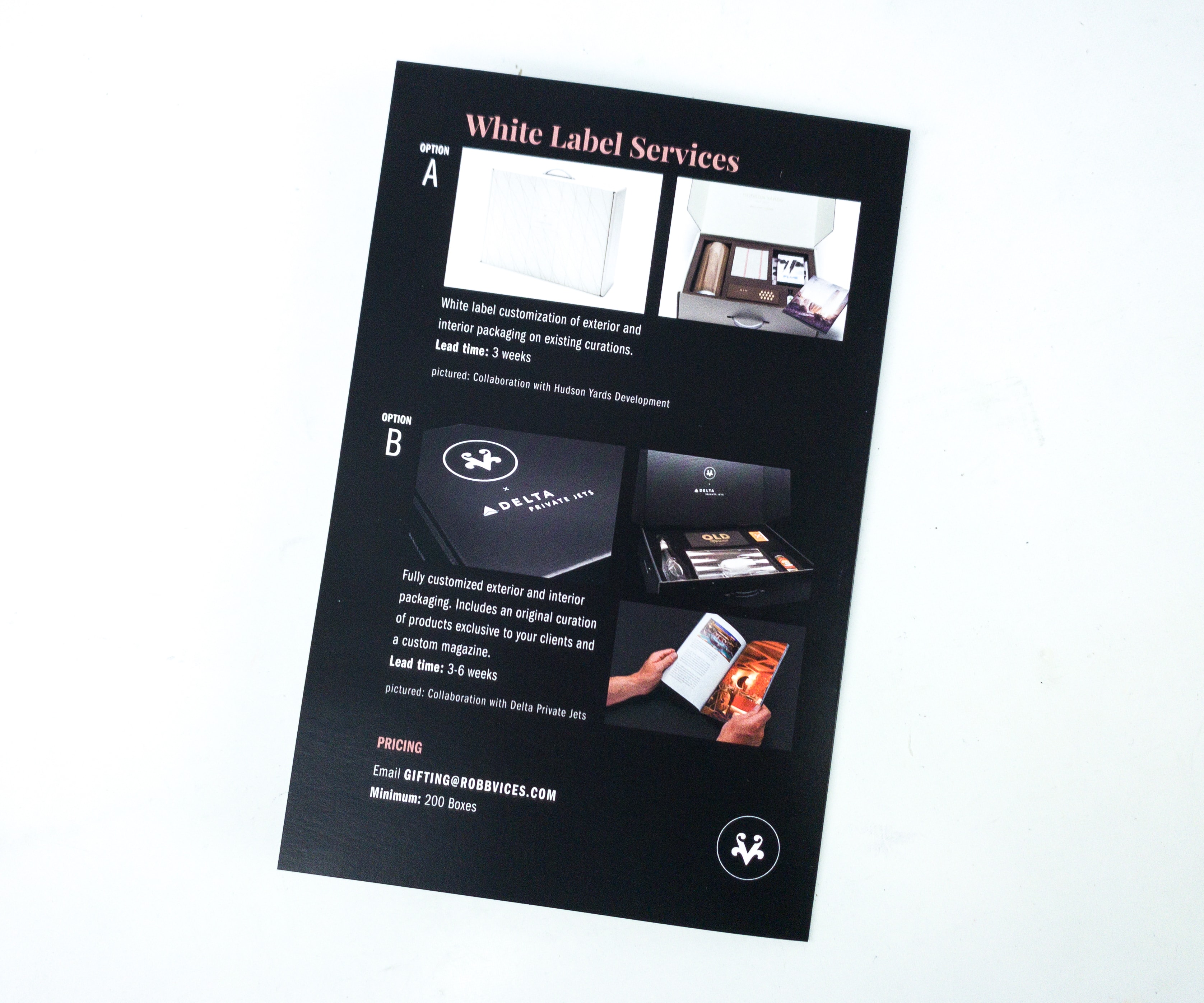 The back of the booklet features the two different Robb Vices customized gifting options!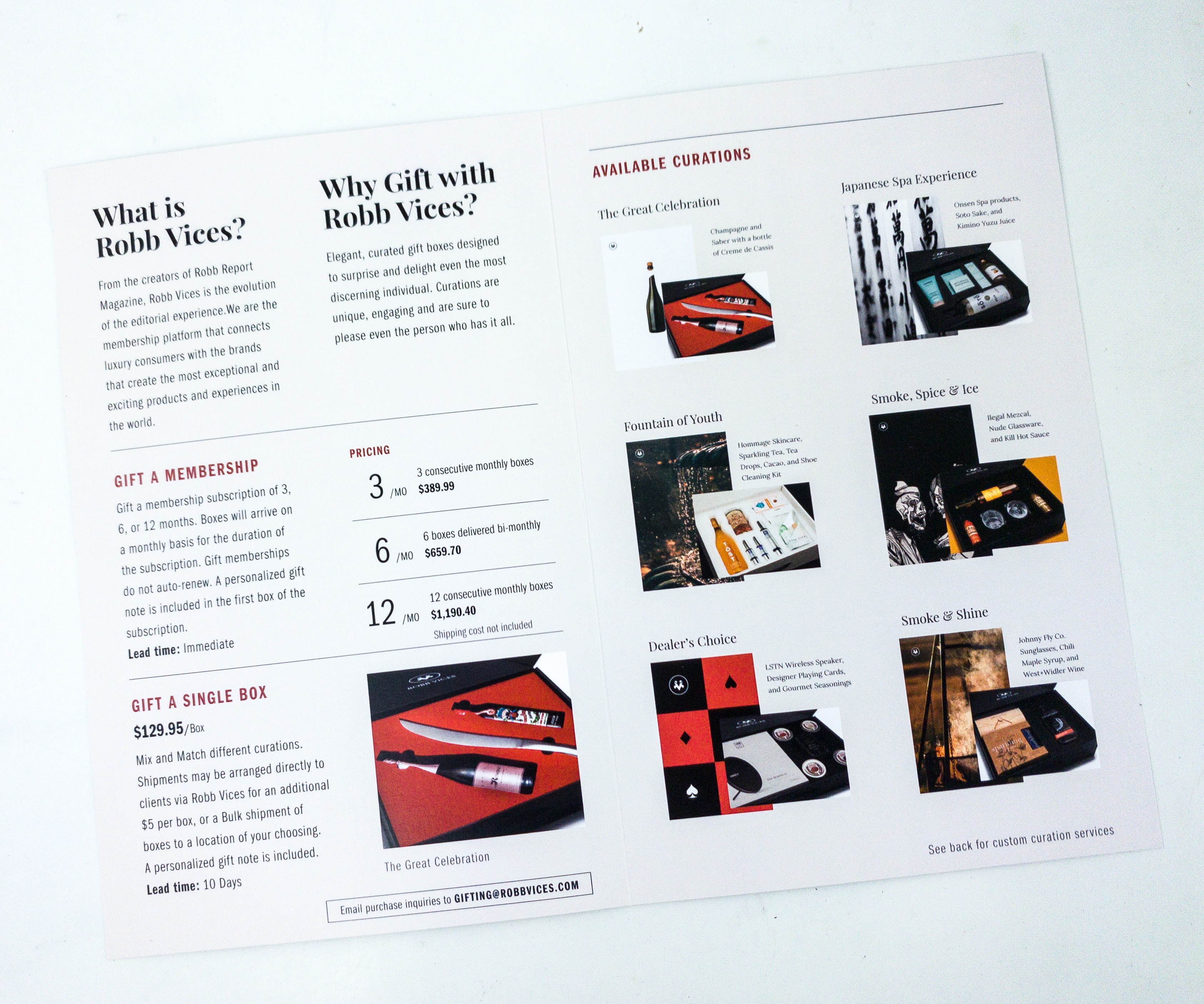 This part of the booklet further discusses various ways to gift the subscription. There's also a list of the available curations you can send to your loved ones.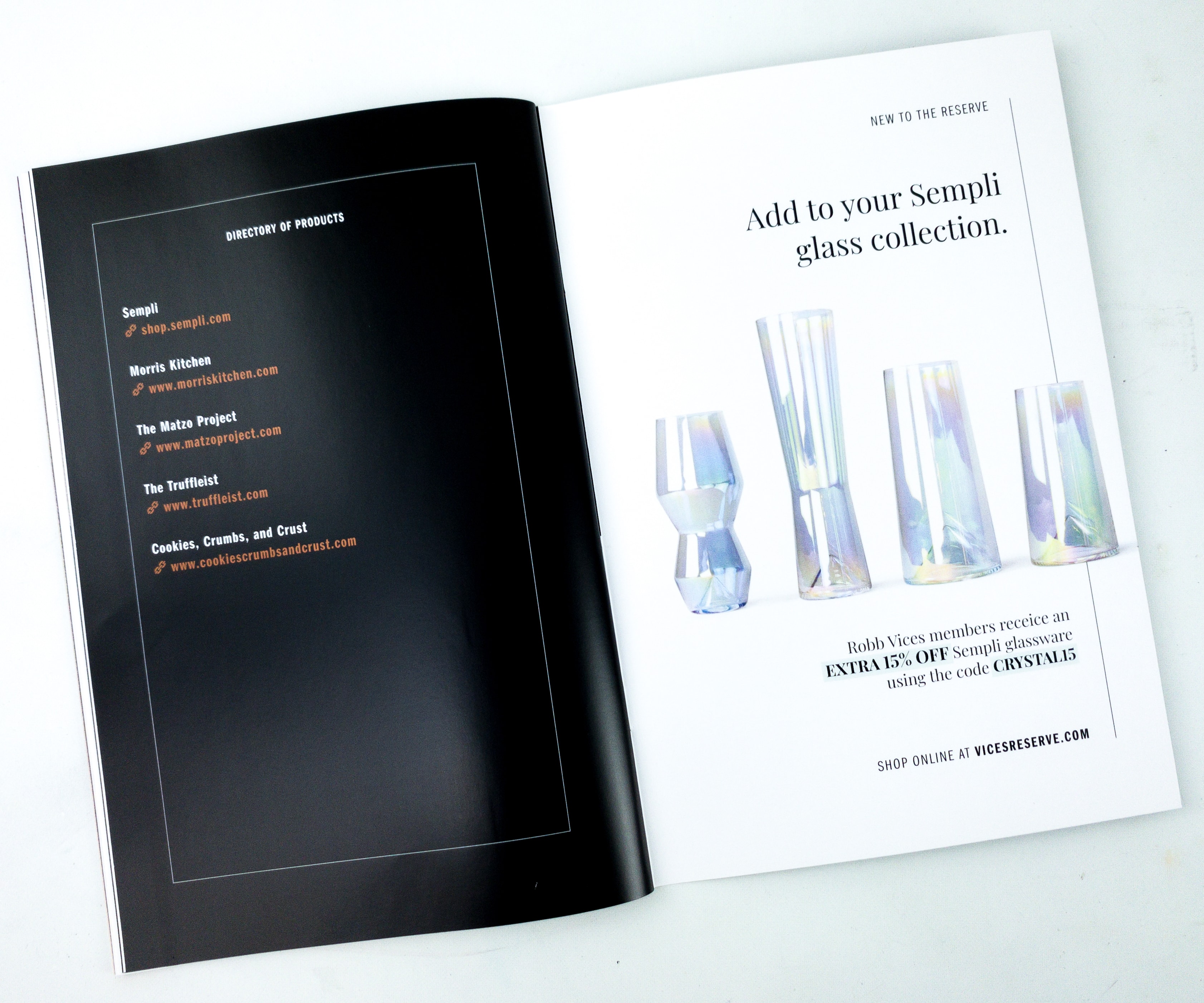 There's a directory of the featured products this month, as well as a 15% off coupon code for Sempli glassware.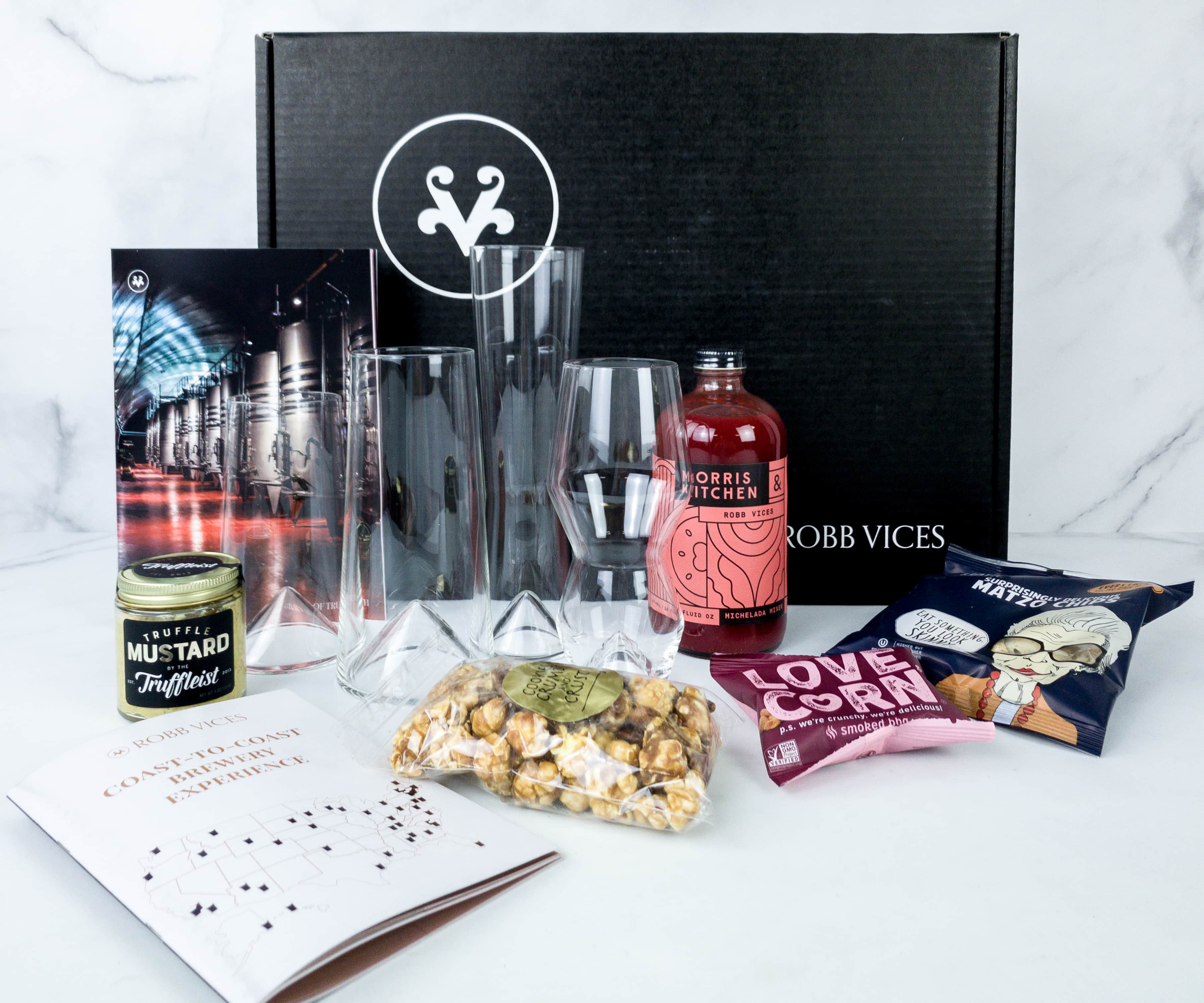 Everything in my October 2019 Robb Vices box!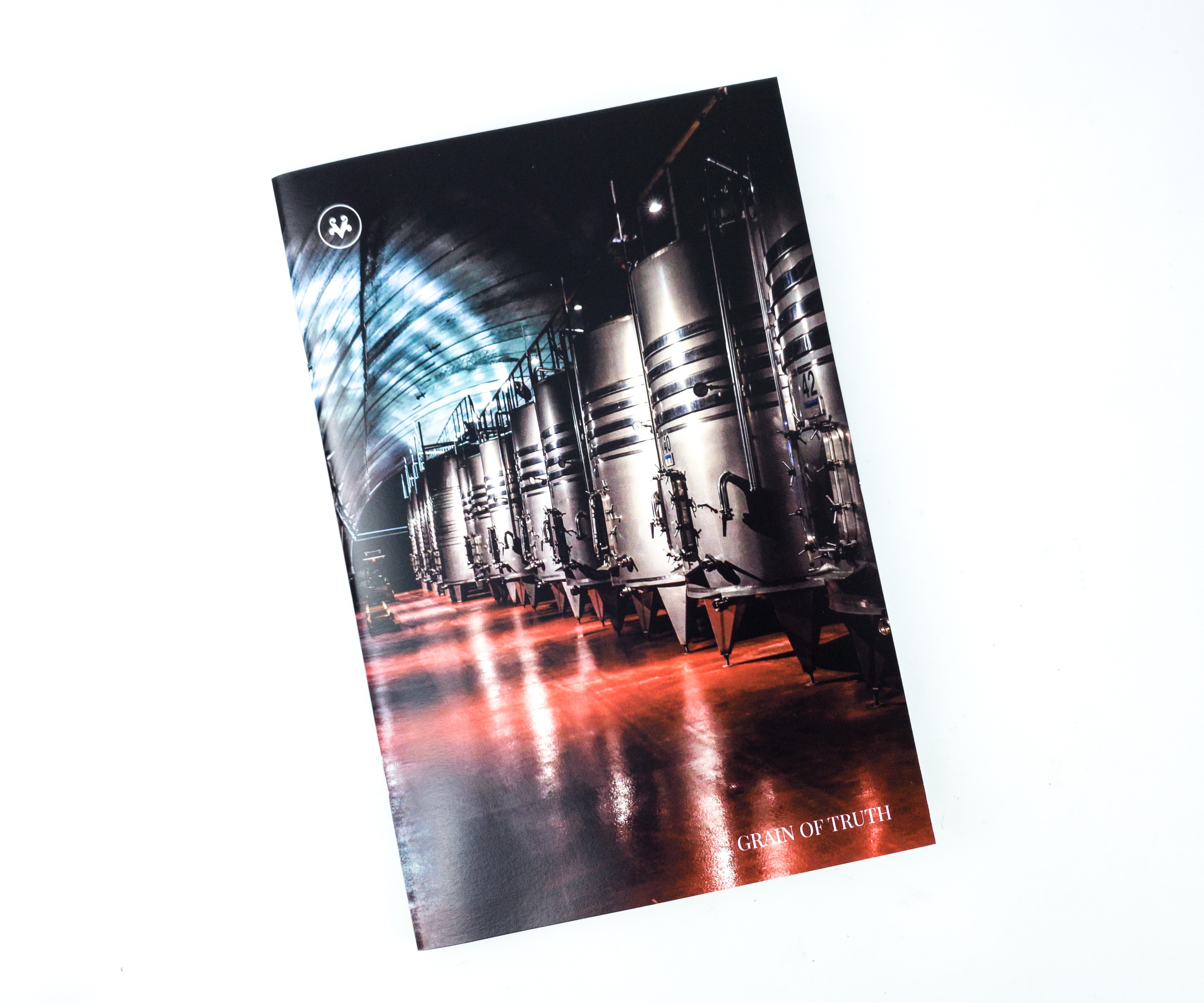 As always, the booklet comes with a variety of high-quality photos printed on thick, glossy and smooth pages.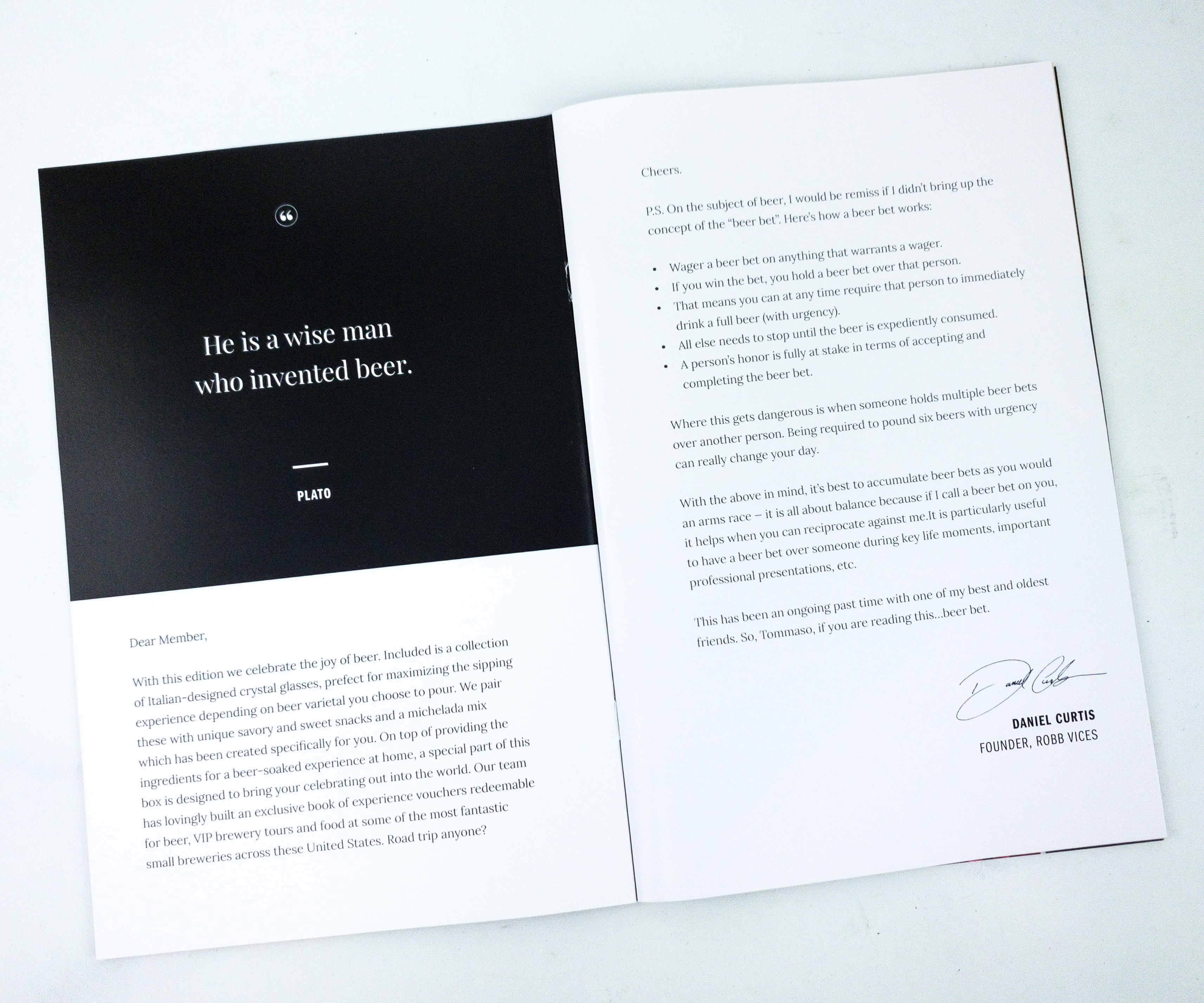 Here's a full-page message from Daniel Curtis, the founder of Robb Vices.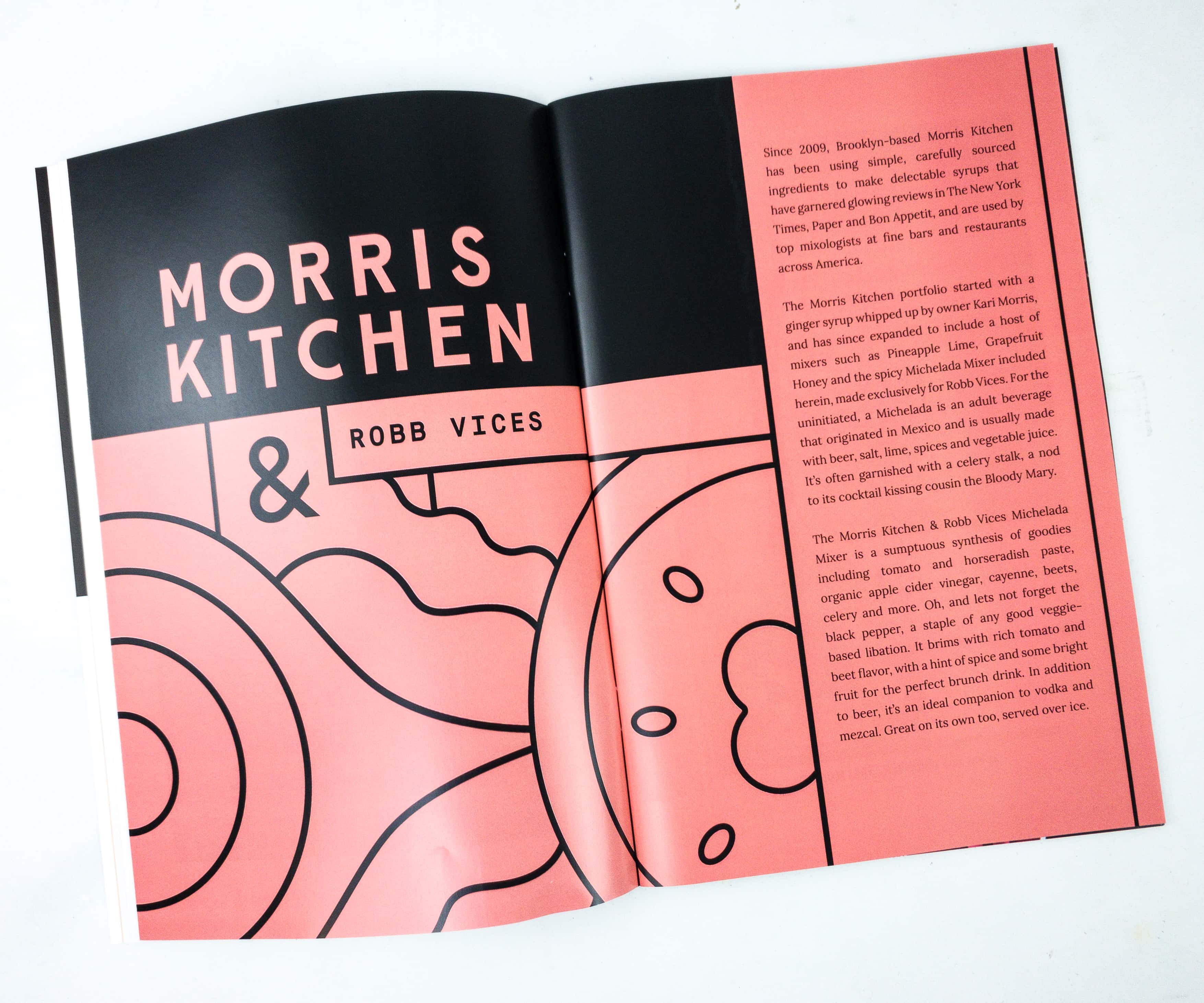 Morris Kitchen Michelada Mixer – This mixer makes drinks tastier and more enjoyable. It's created by Morris Kitchen in collaboration with Robb Vices!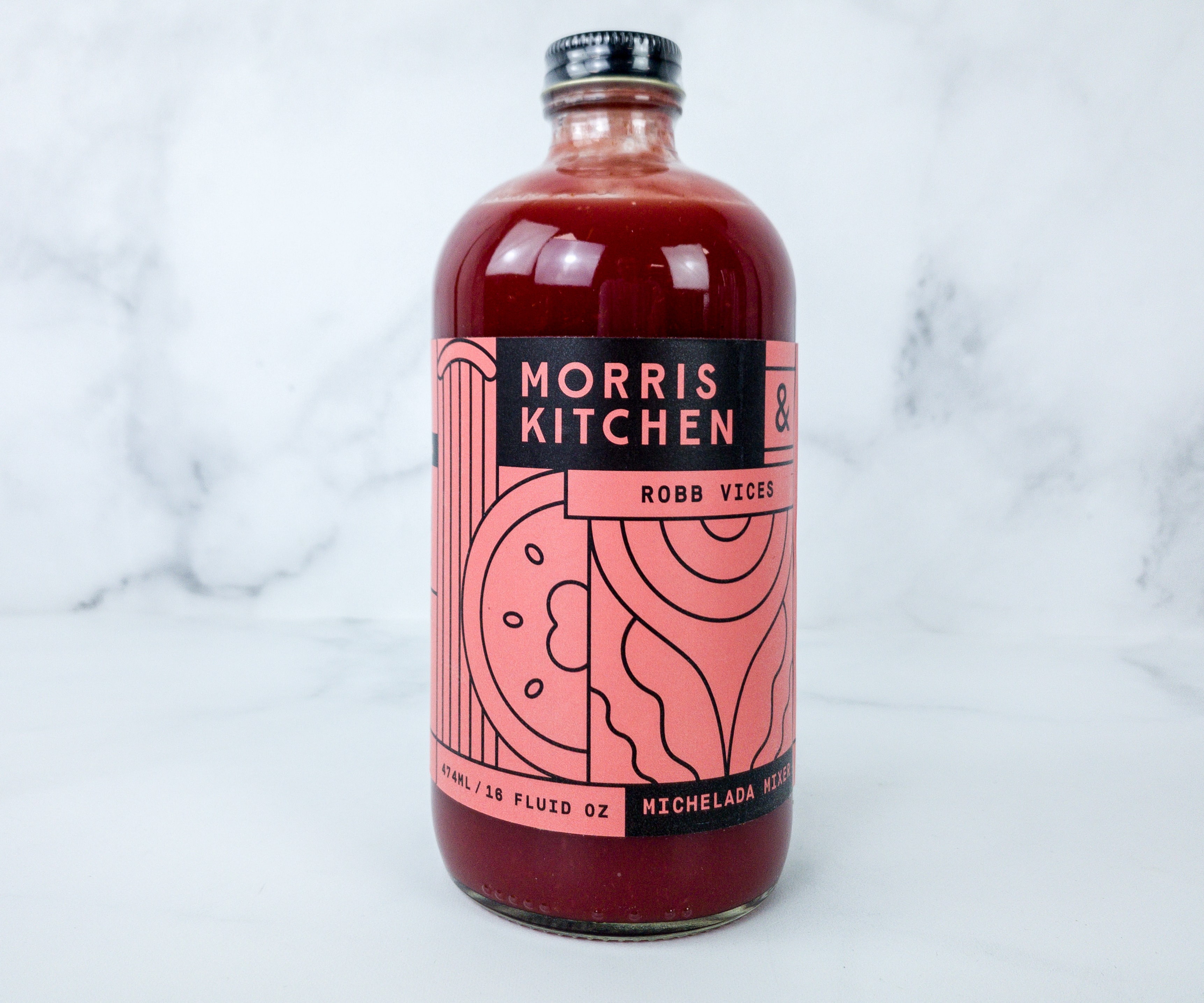 It's a special blend that features a rich tomato and beet flavor, as well as a kick of cayenne, horseradish spice, and bright apple cider vinegar.
According to the label, this mixture is best paired with vodka, tequila, beer, and mezcal. You can also drink it straight, on-the-rocks!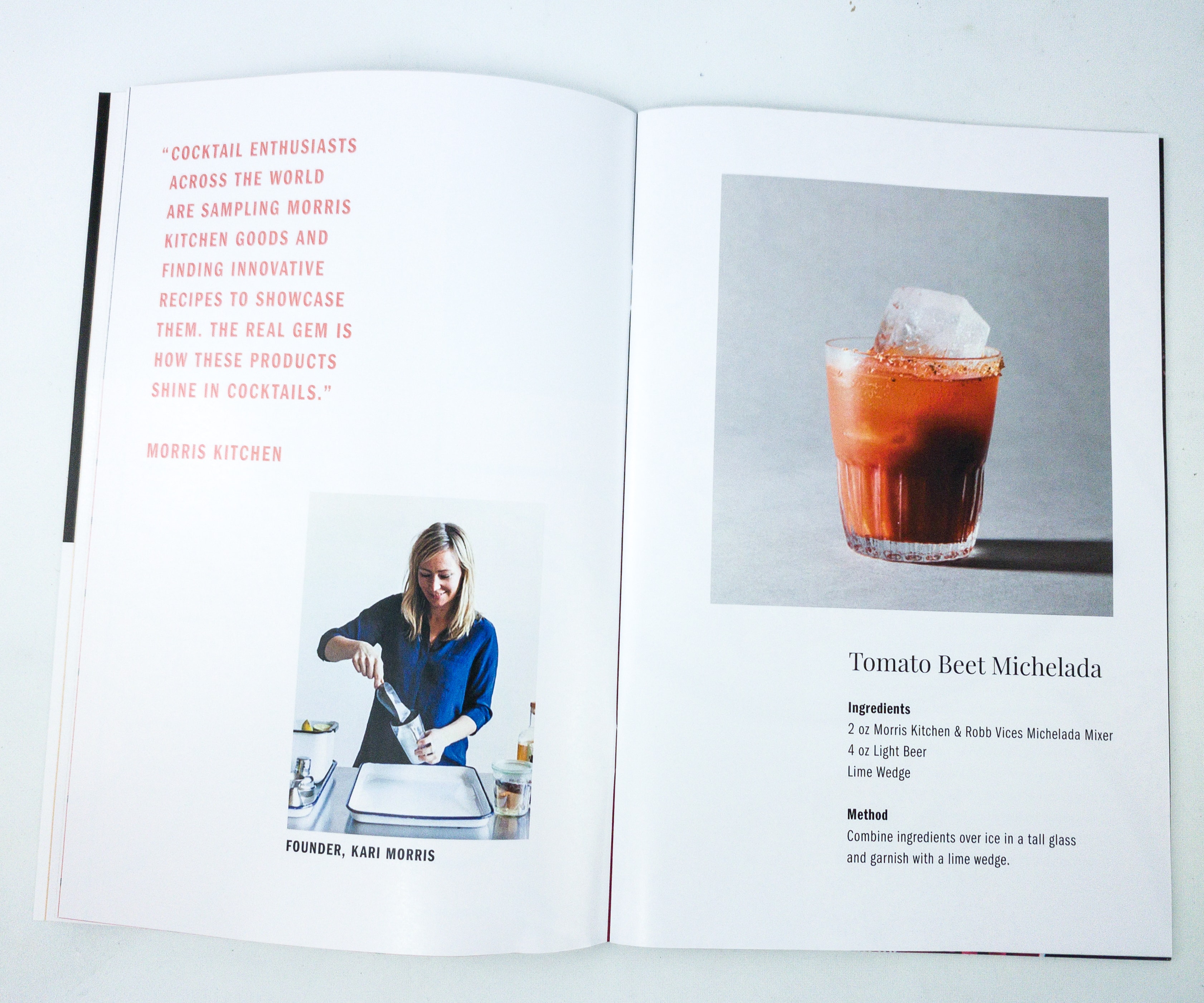 They even shared a recipe for Tomato Beet Michelada, which you can easily make using 2 oz Morris Kitchen & Robb Vices Michelada Mixer, 4 oz of light beer, and a lime wedge.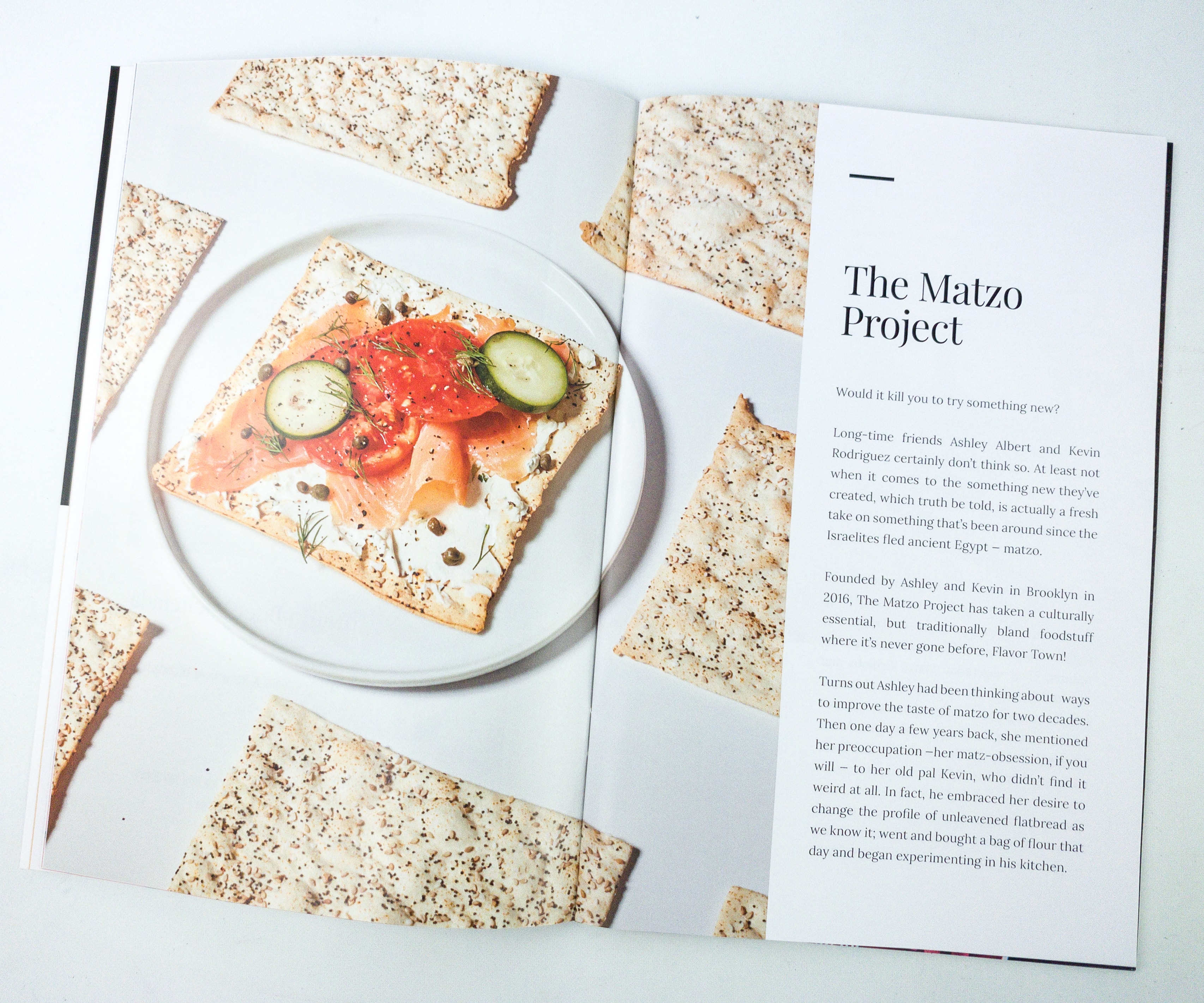 Now, we're on to The Matzo Project! It started in 2016 with the goal of further improving the taste of Matzo, an unleavened flatbread.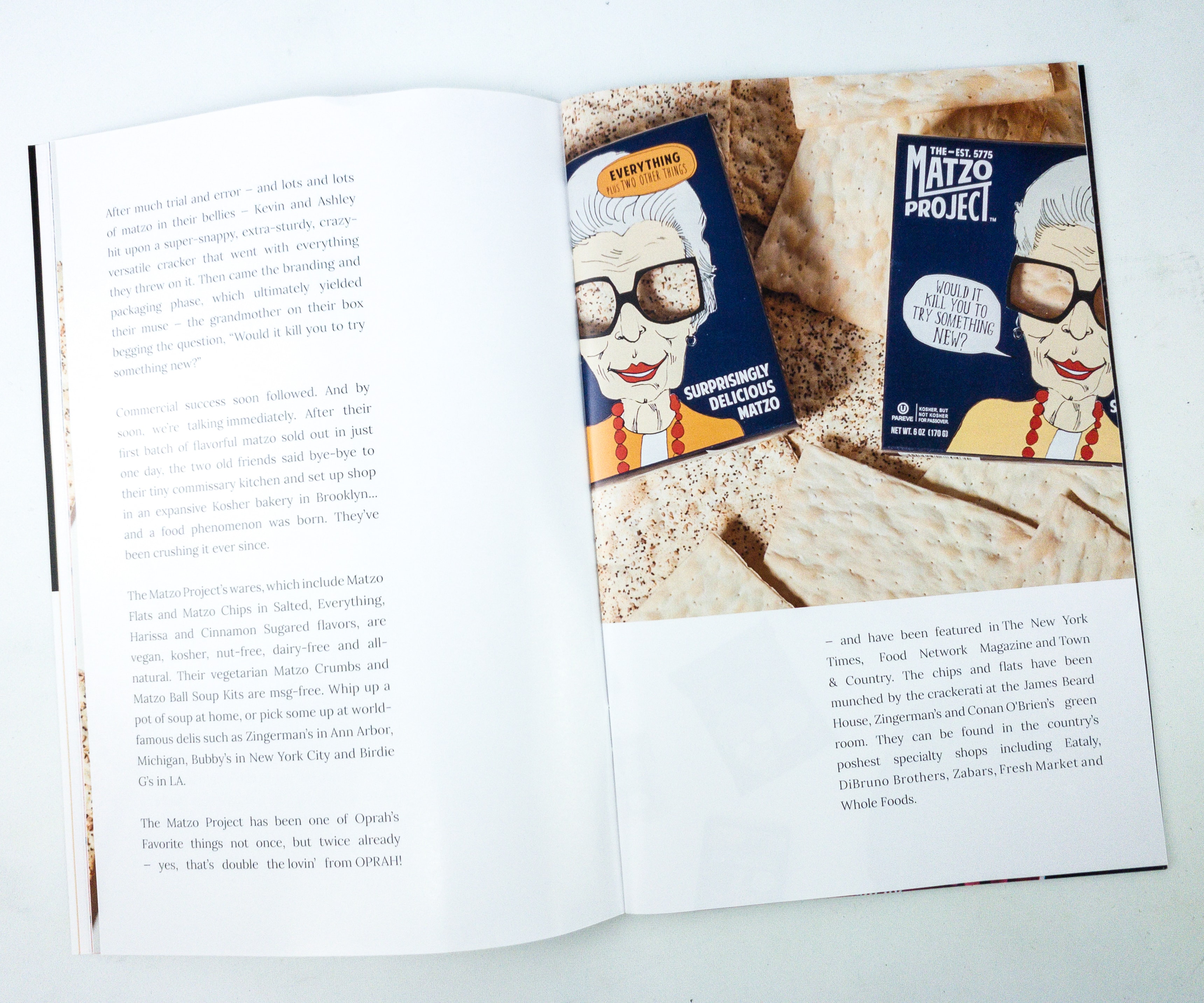 Matzo Project Matzo Chips ($1.08) We got the matzo in chip form! These chips were really amazing and unique in so many ways. They're made from all-natural, vegan, and kosher ingredients. No nuts and other dairy products in it either.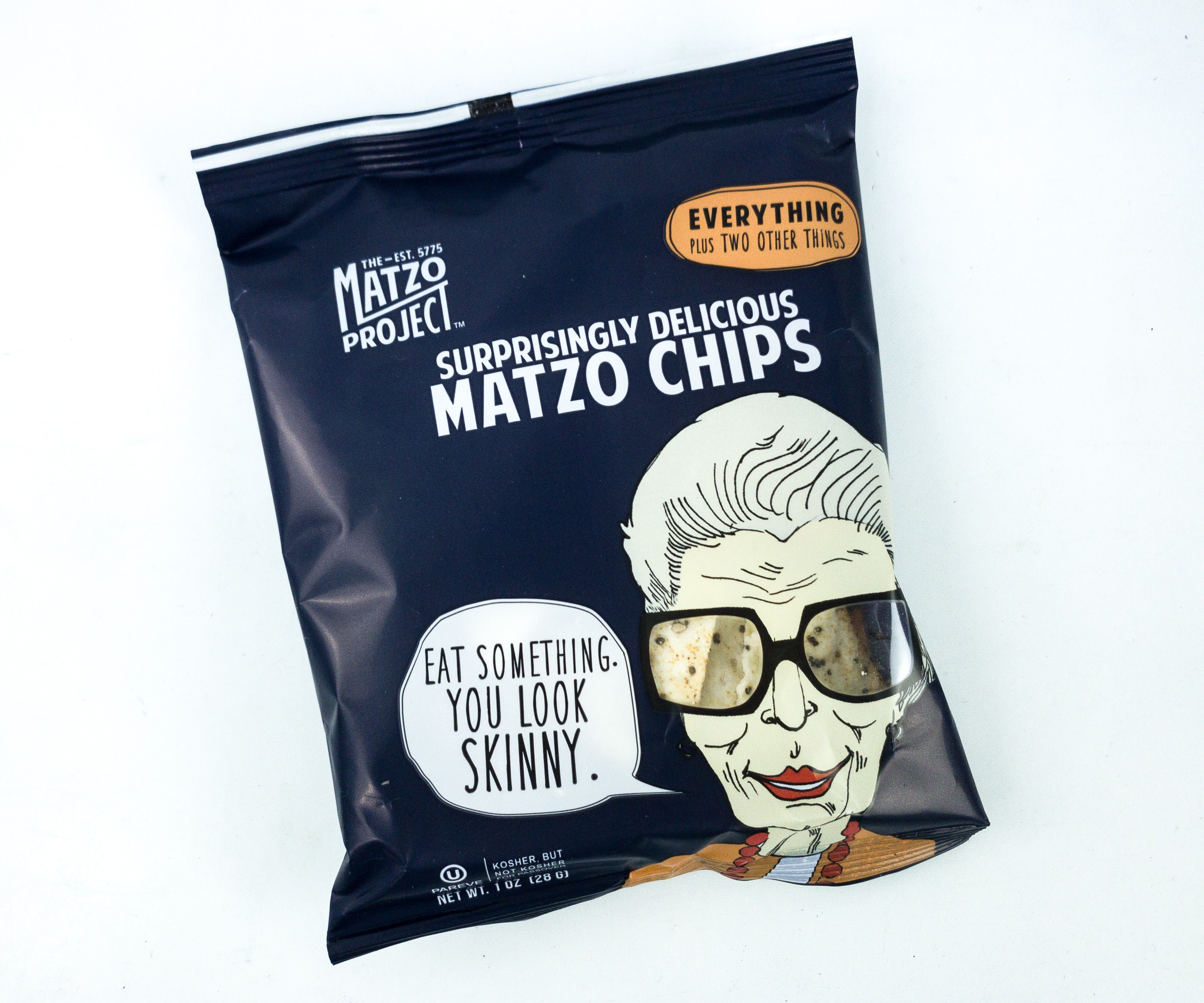 Each chip is coated with bagel seasoning! Produced in small batches, they're satisfyingly crunchy and flavorful. The seasoning complimented the chips well and they're perfect to pair with anything from dips to cheeses and more!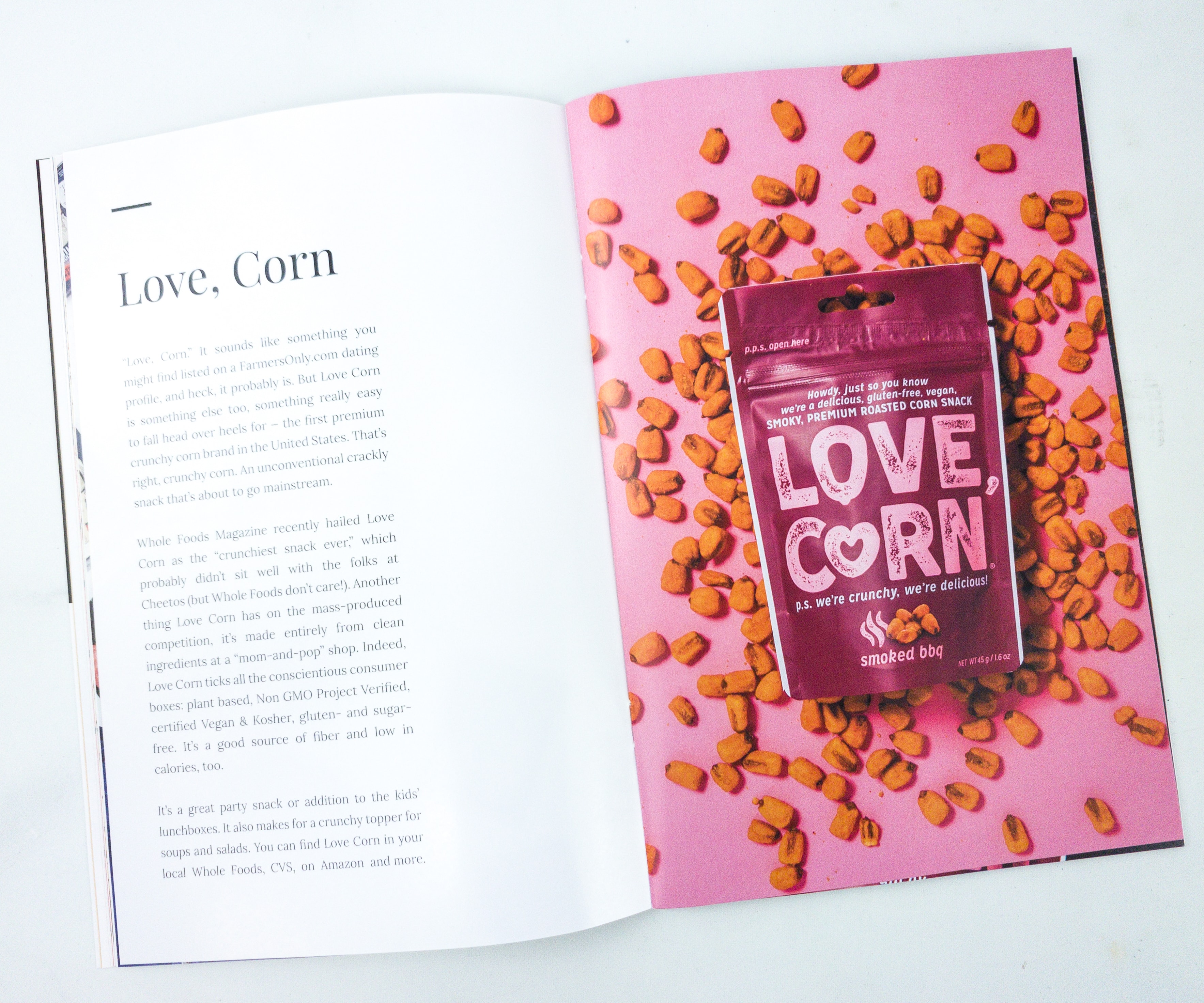 Love, Corn in Smoked BBQ ($1.04) We got another snack in our box and this time it's a bag of crunchy roasted corn kernels that is quite popular in the Mediterranean diet. They're gluten-free, low fat, vegan, kosher, and non-GMO!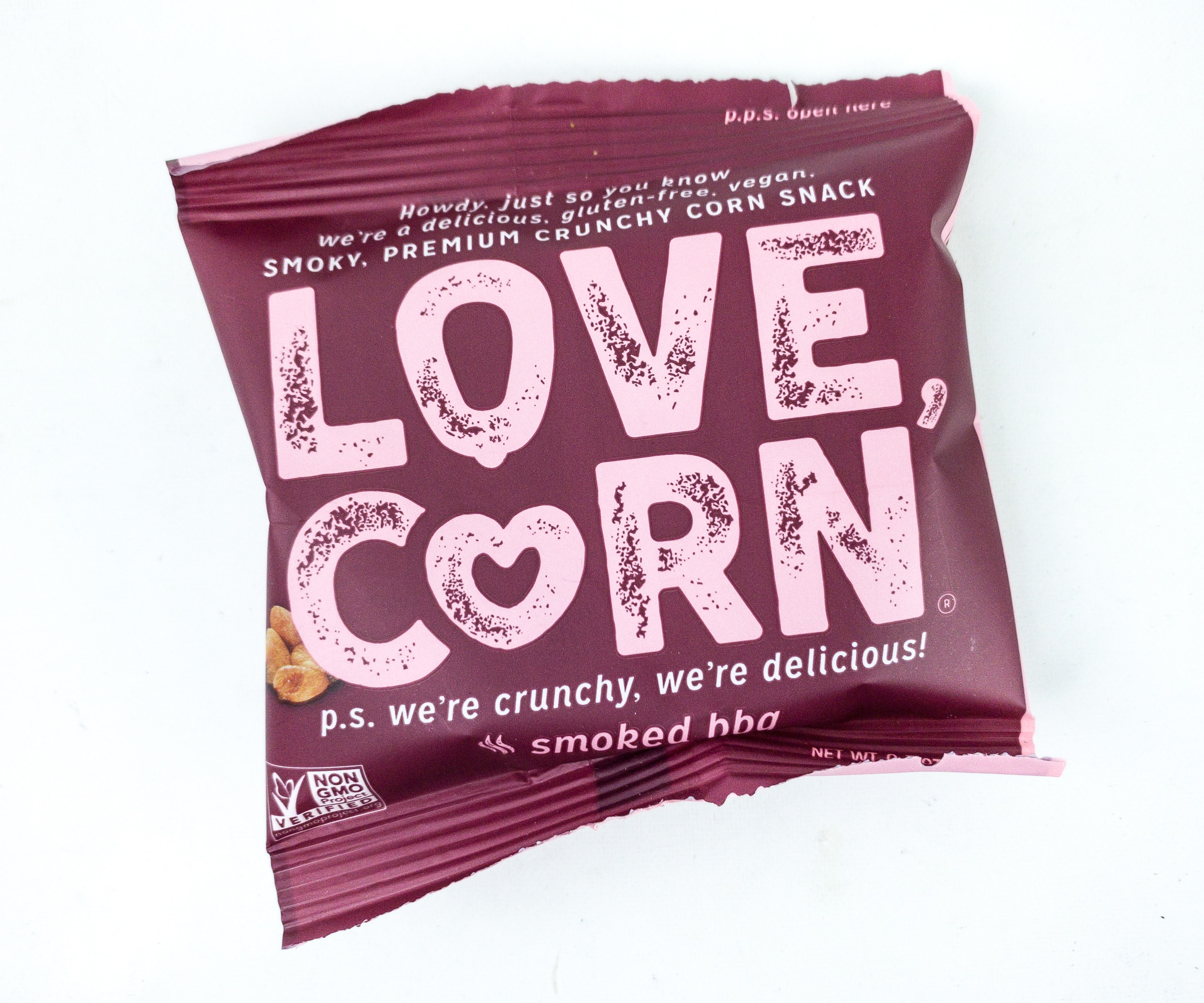 This version of Love Corn are seasoned with scrumptious smoked barbecue flavor. Whether eaten as is or added on your salad as a topper, it's perfect!
The Truffleist Truffle Mustard  ($15) It's a unique, handcrafted, small-batch truffle made from premium quality, locally-sourced ingredients from small producers of Ridgewood Queens, New York City.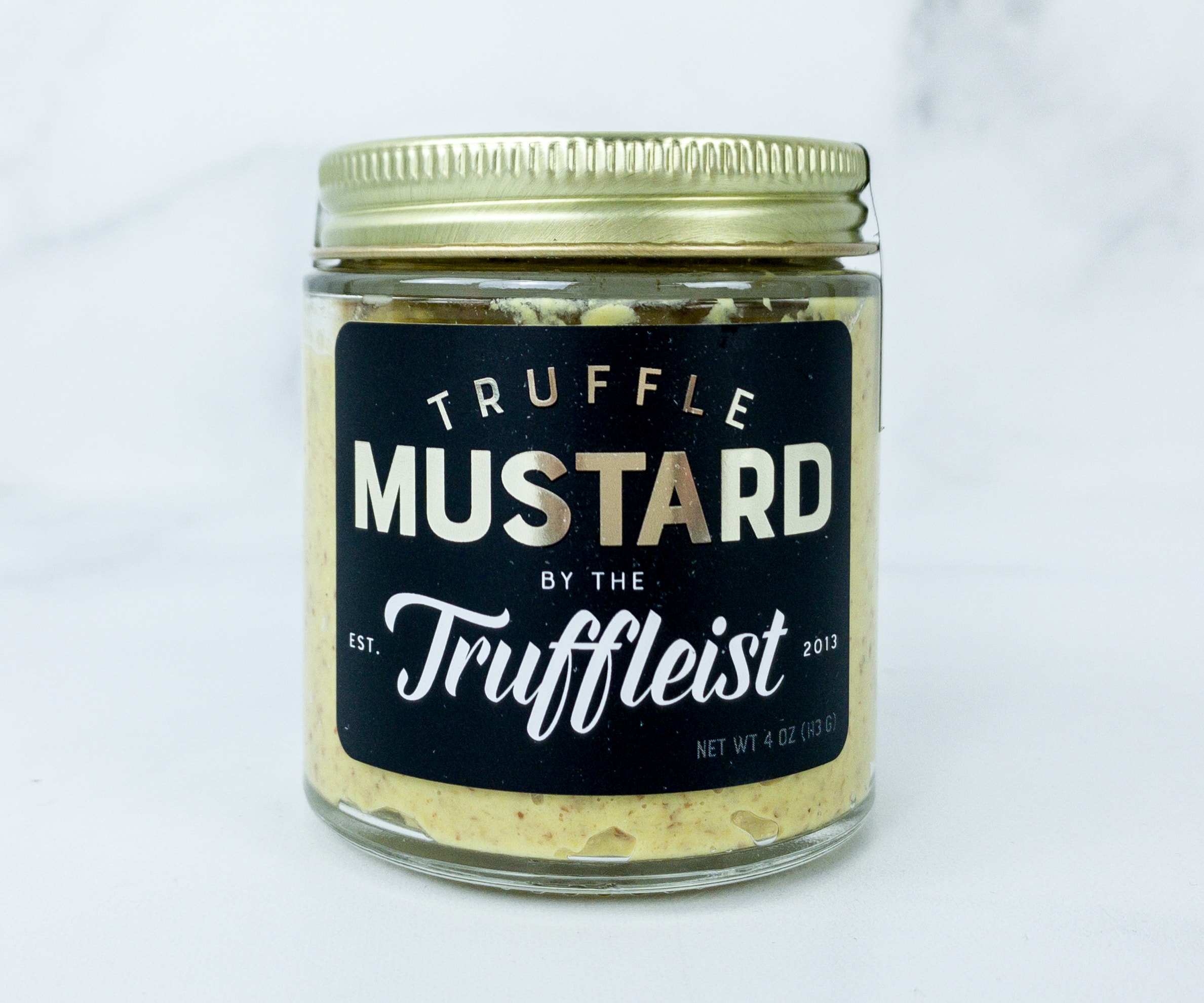 Luscious mustard is infused with black summer truffles from northern Italy, plus a variety of truffle essence.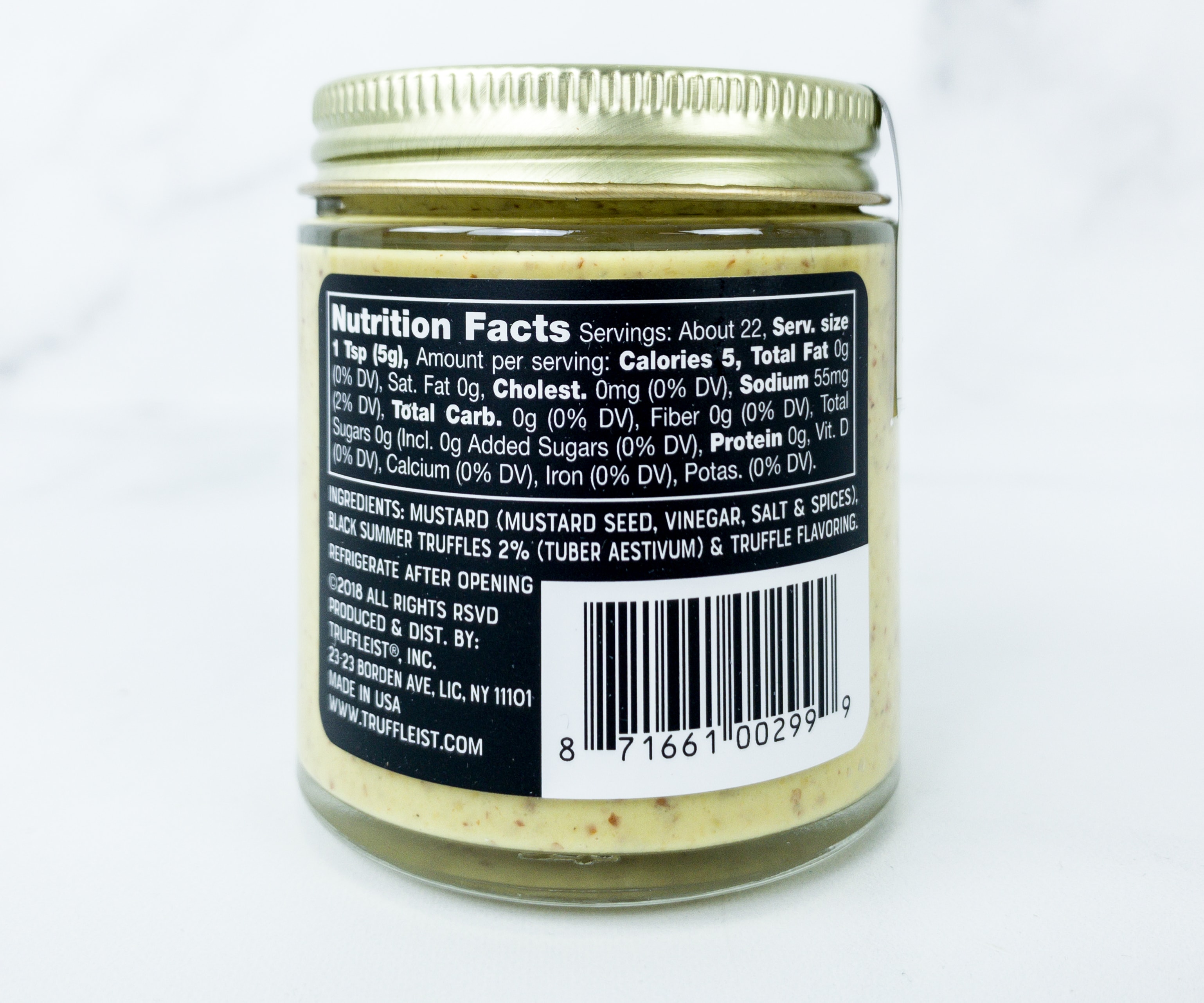 This type of condiment is best paired with a variety of meats and used in sandwiches.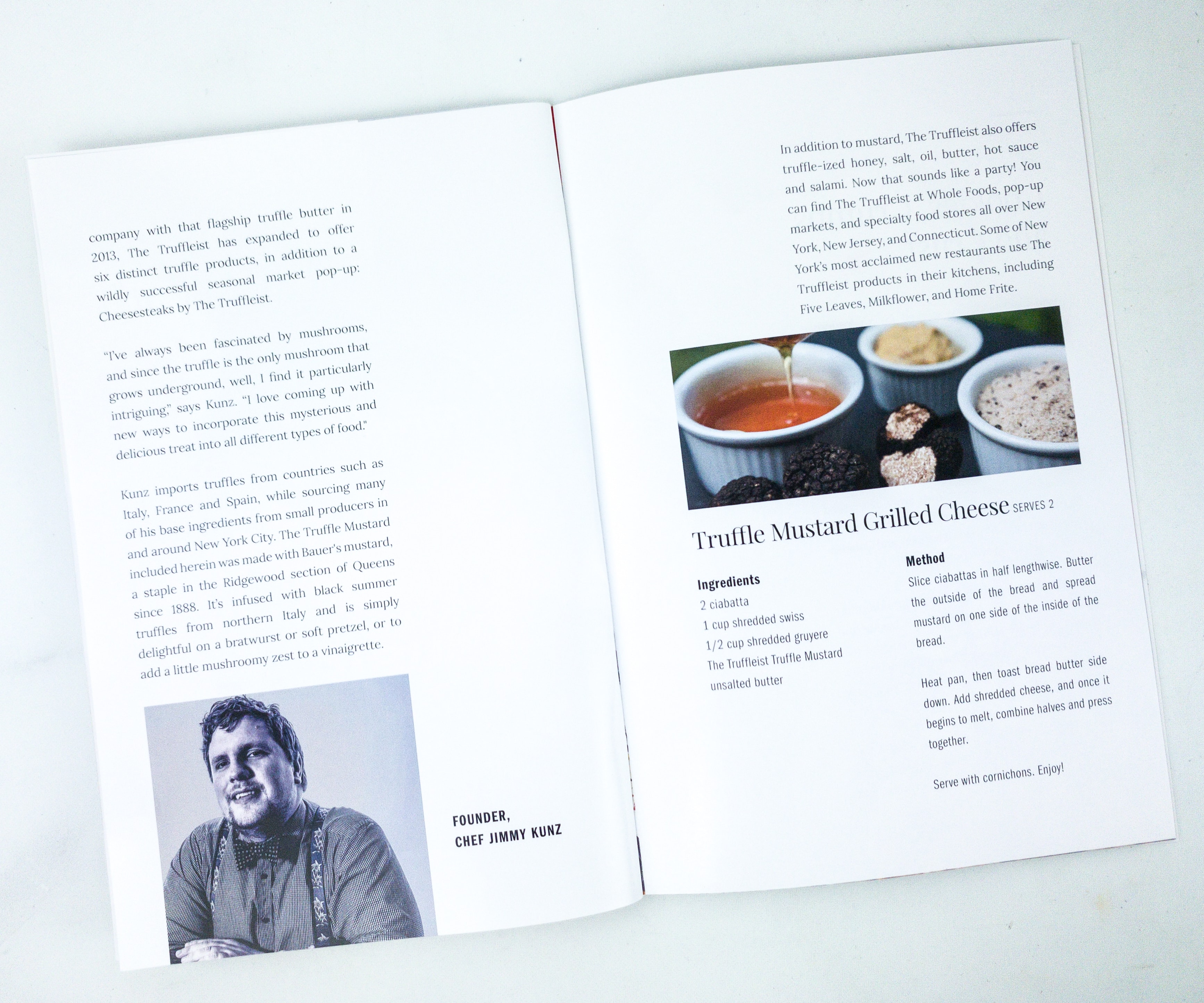 They even shared a Truffle Mustard Grilled Cheese recipe!
Cookies, Crumbs and Crust. A homemade flavorful treat, this popcorn snack is mixed with roasted almonds and pecan. They even added a caramel flavoring to satisfy your sweet tooth cravings!
This snack is so addicting, it's buttery and crunchy at the same time! They're perfect to munch on as is, or added to desserts for an extra crunch or touch of sweetness.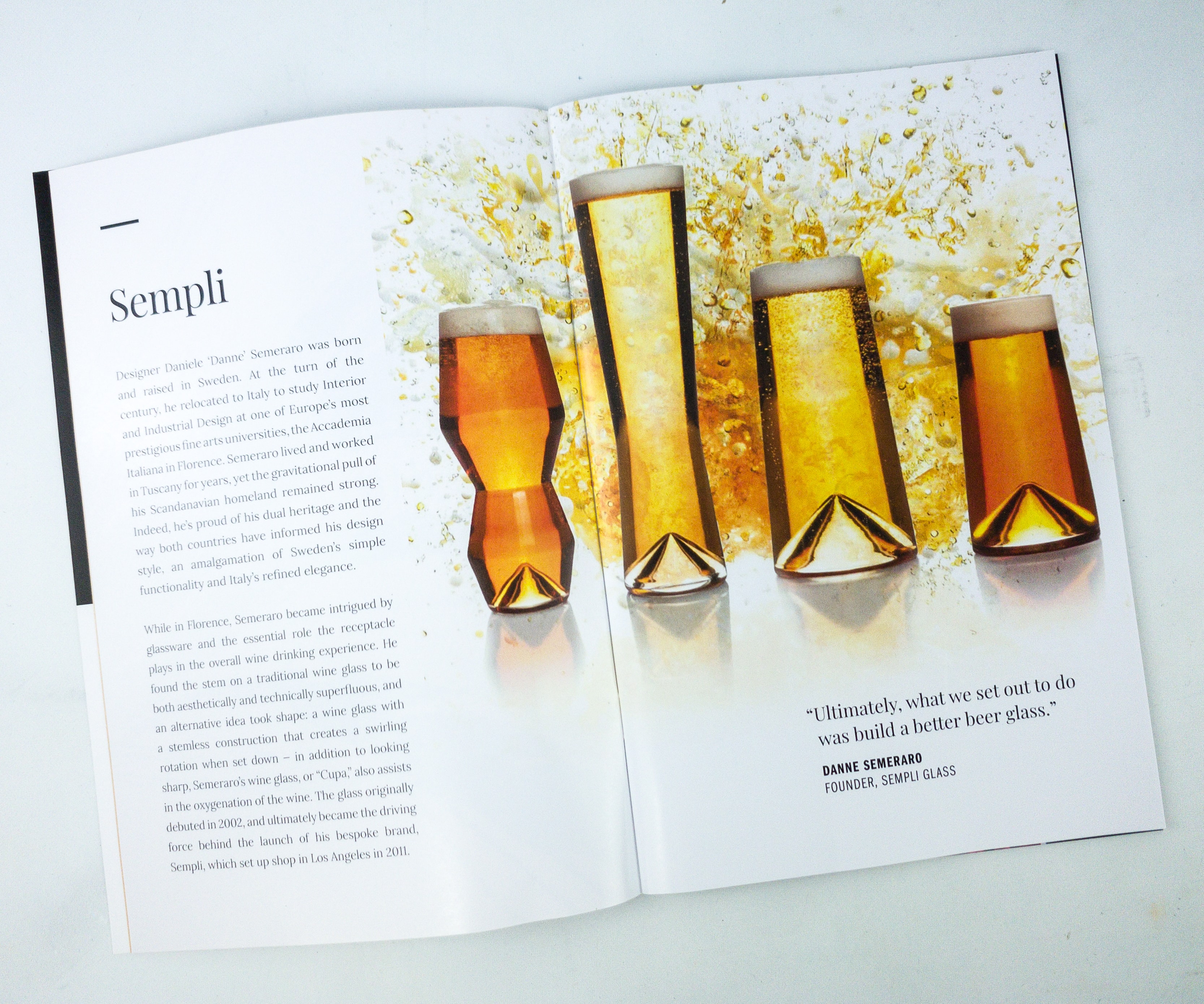 Sempli Glass ($100) This month's featured Robb Vices item is from Sempli Glass, an award-winning product design company that is located in Los Angeles, California. Their designs are rooted in Swedish functionality and Italian design.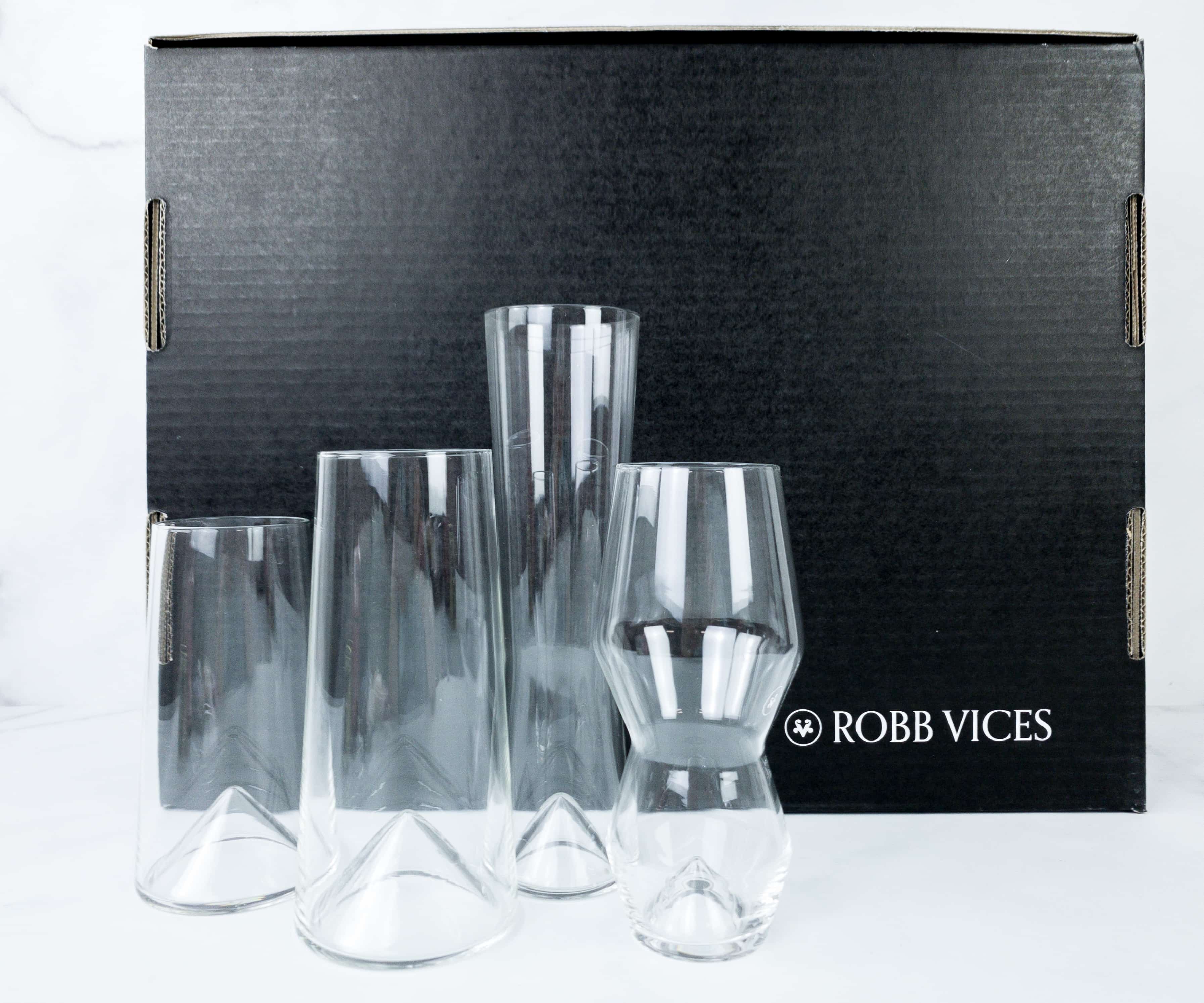 This Monti-Taste set includes four different glasses designed specifically for IPA, Pilsner, Pint, and 12-ounce brews. These glasses are made from 100% lead free crystals.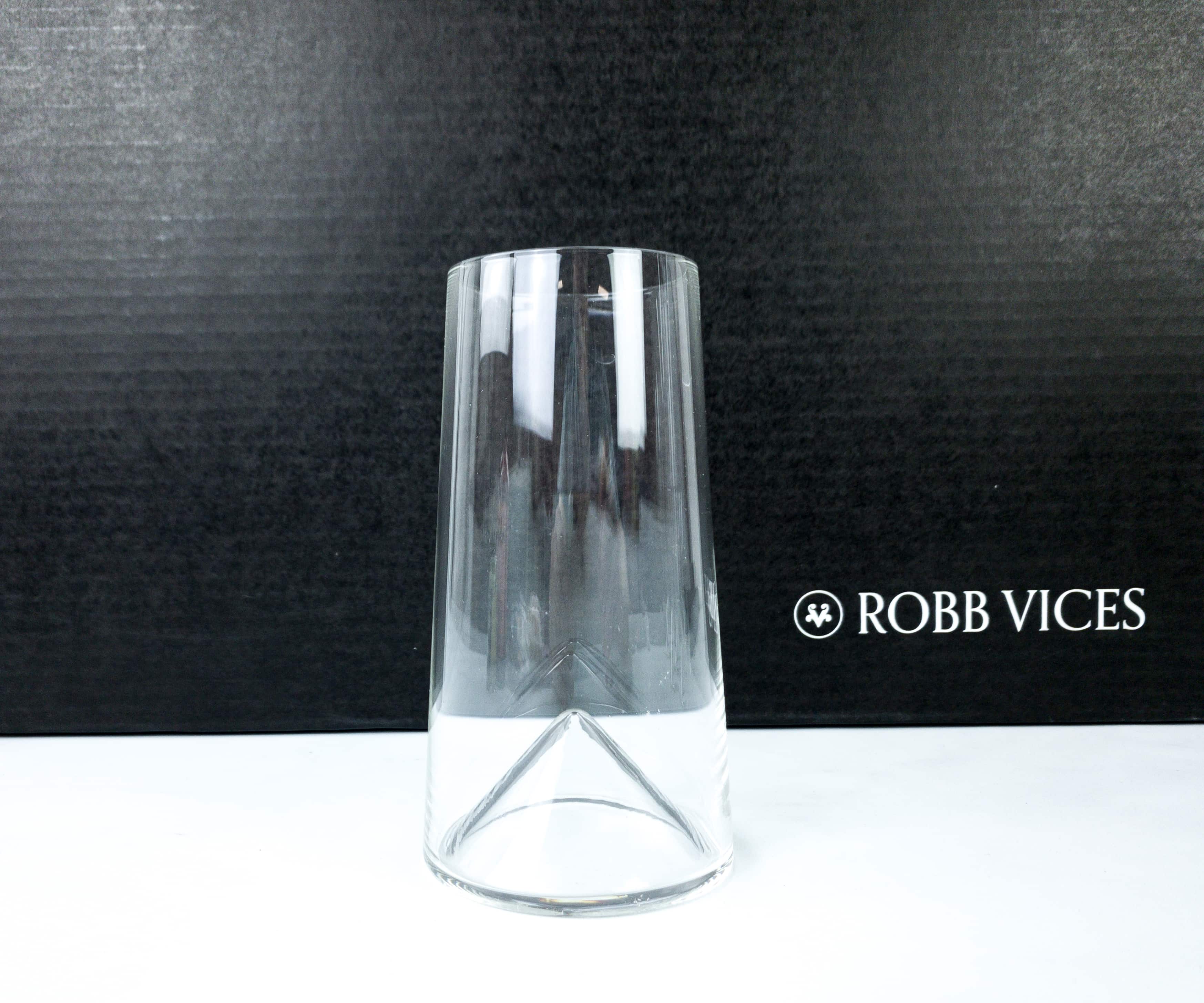 This first glass is called the Monti-Birra, a simple pint-glass with 3″ x 3″ x 5.5″ dimension that can afford a total liquid capacity of 12 oz.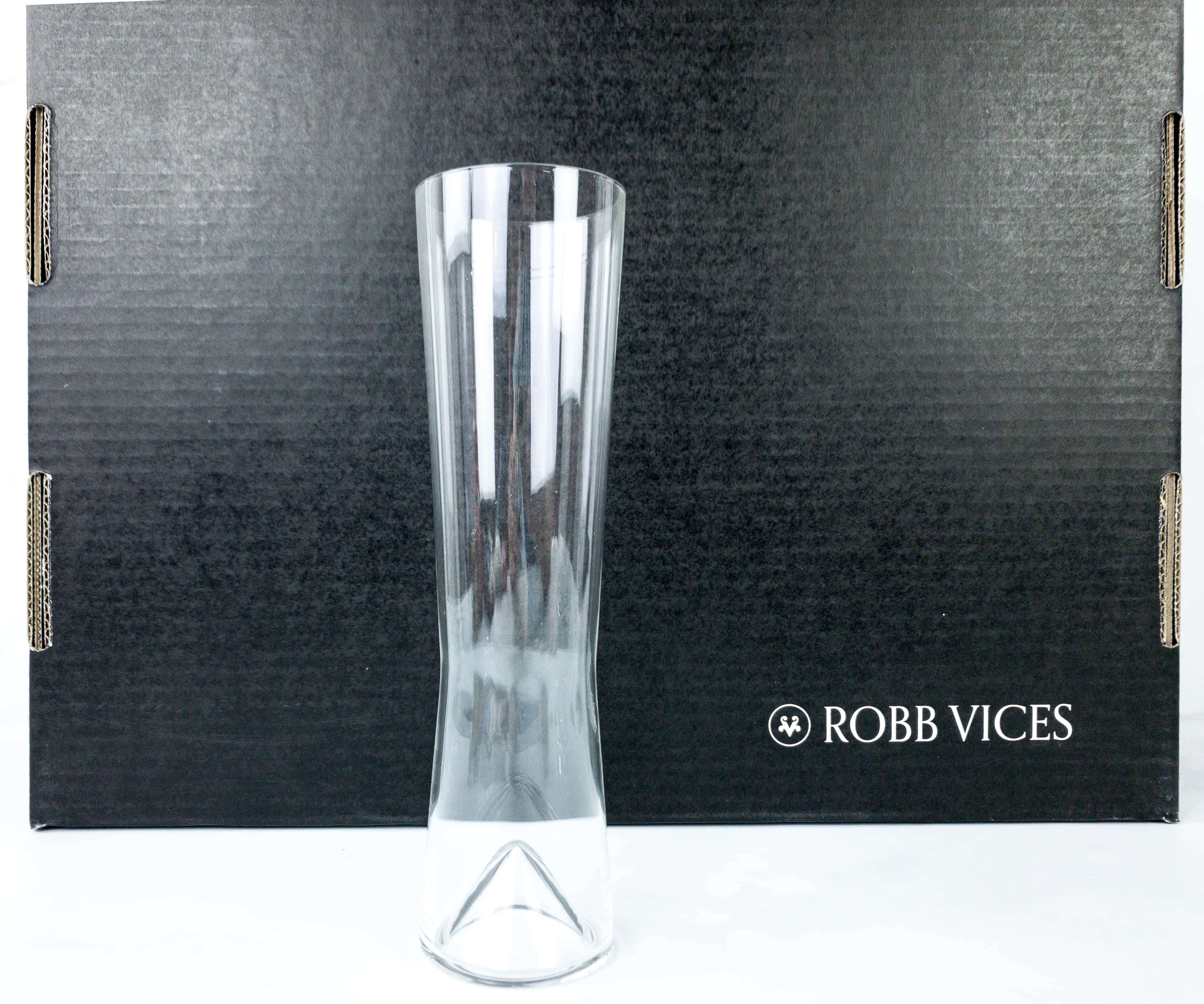 The second glass is Monti-Pils. It's a tall, slim-type glass that measures 2.5″ x 2.5″ x 9″ with a 12 oz. of liquid capacity. This one is designed for your fave pilsner style beers.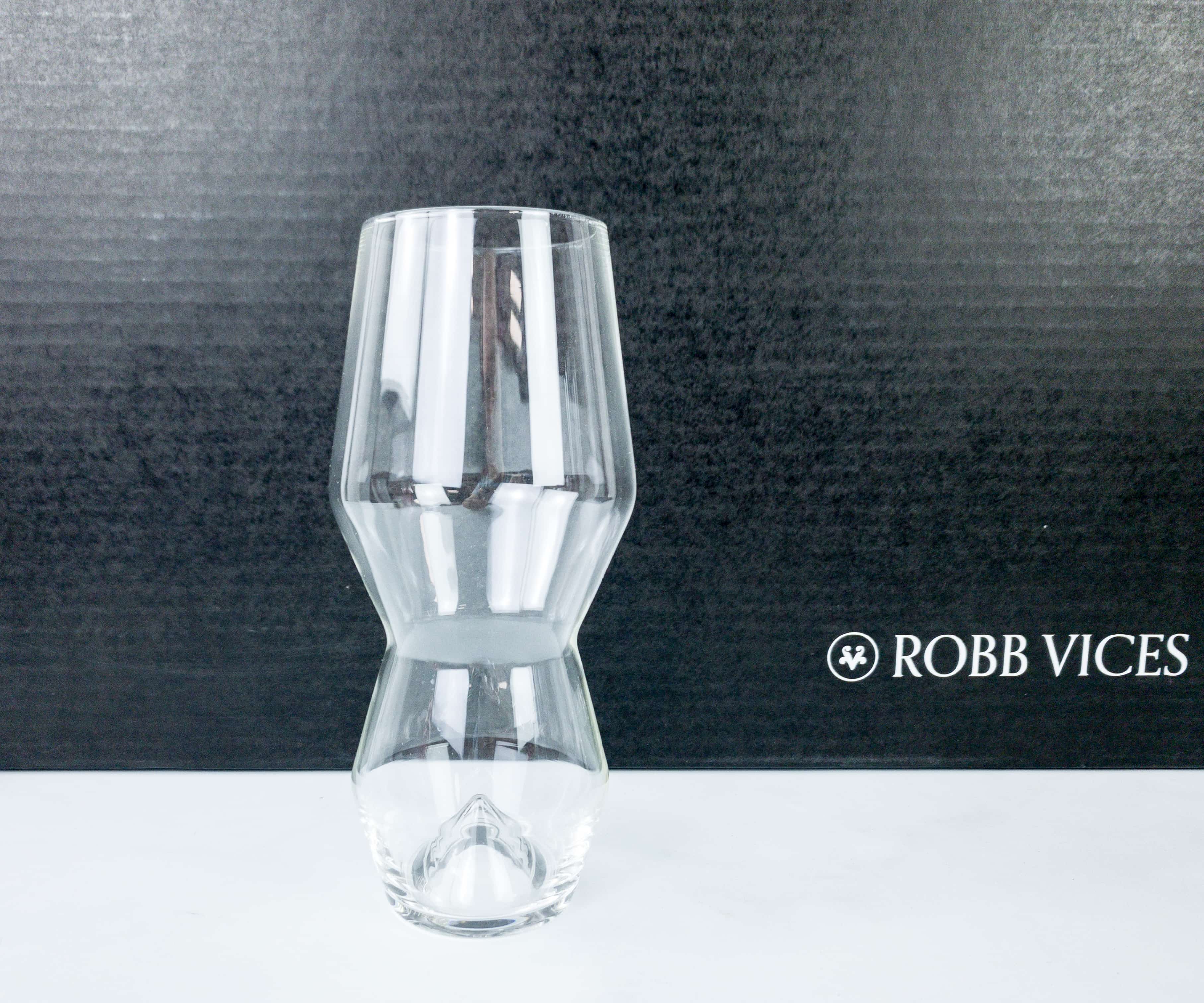 This last glass is definitely my favorite! It features a unique and unconventional design that is made to enhance bubble production without being stirred or swirled. It has a total measure of 3″ x 3″ x 6.625″ and a 12 oz. liquid capacity.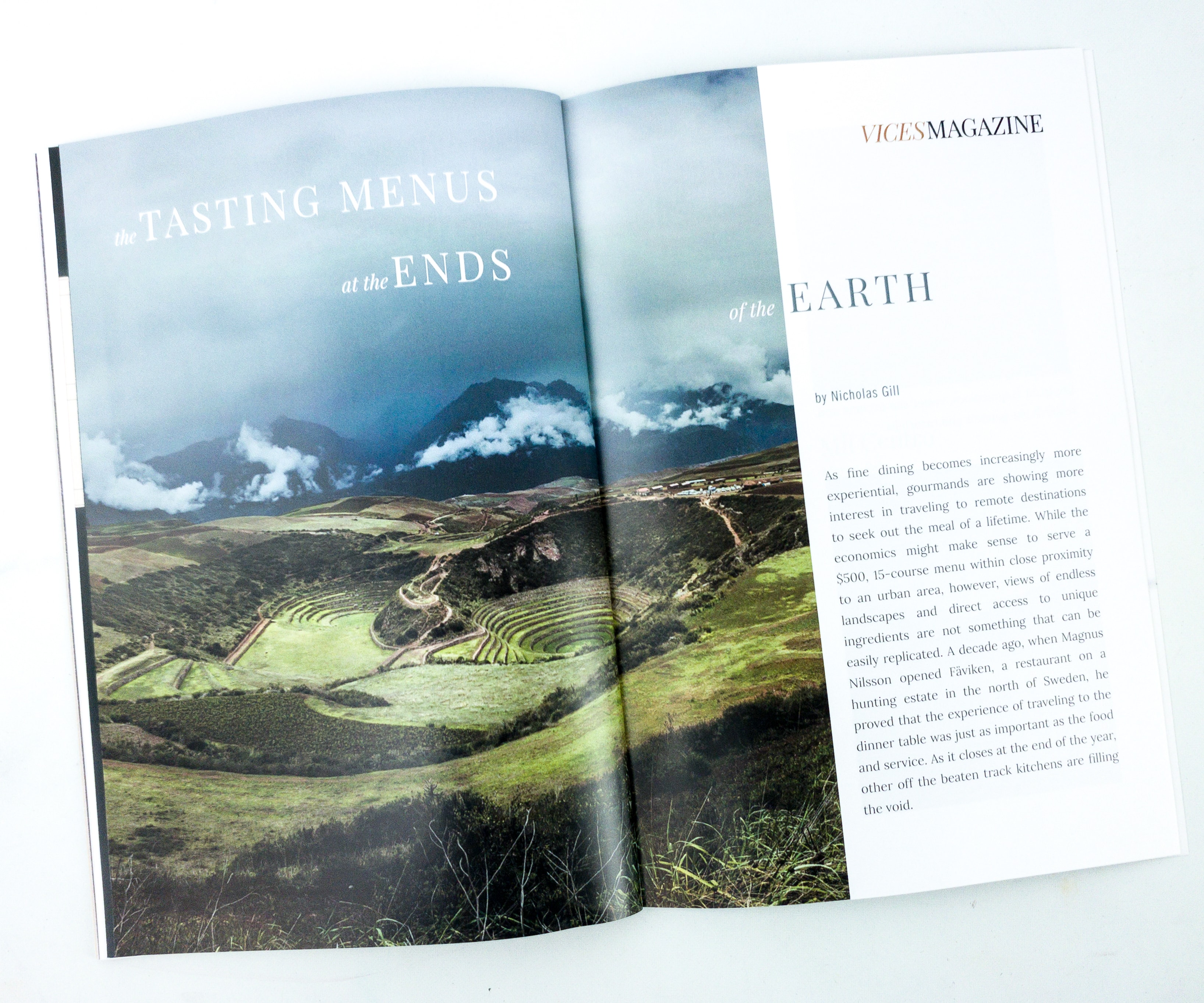 The booklet also features an article by Nicholas Gill, entitled "the Tasting Menus at the Ends of the Earth."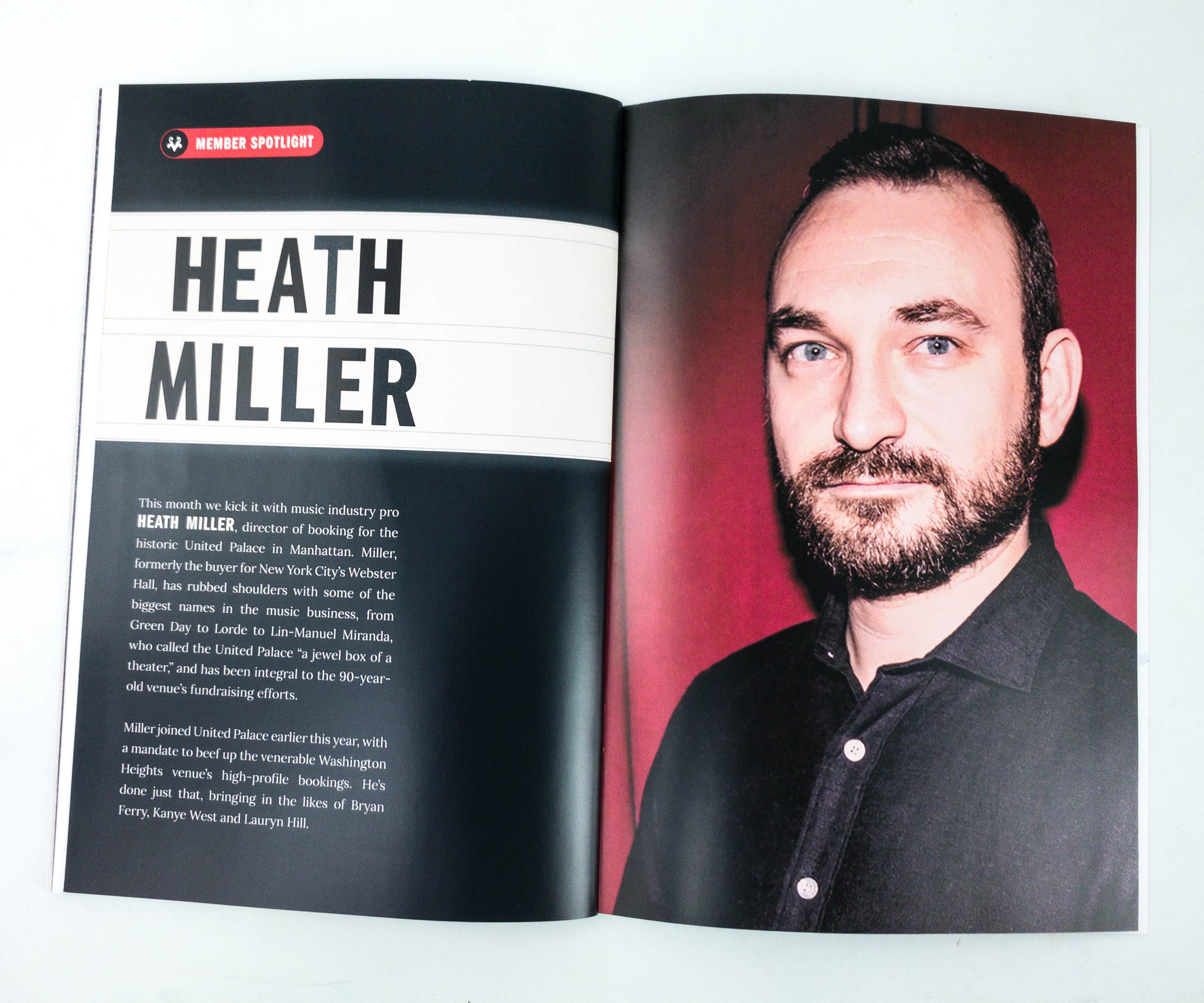 Another feature is about Heath Miller, the director of booking for the historic United Palace in Manhattan.
Here's a column about some of the most famous restaurants you can find in Denmark and Peru.
More restaurants to try! They're located in South Africa, Iceland, and Washington.
The Robb Vices included another exclusive booklet, entitled "Coast-to-Coast Brewery Experience." It gives us detailed information on all the famous breweries across the US.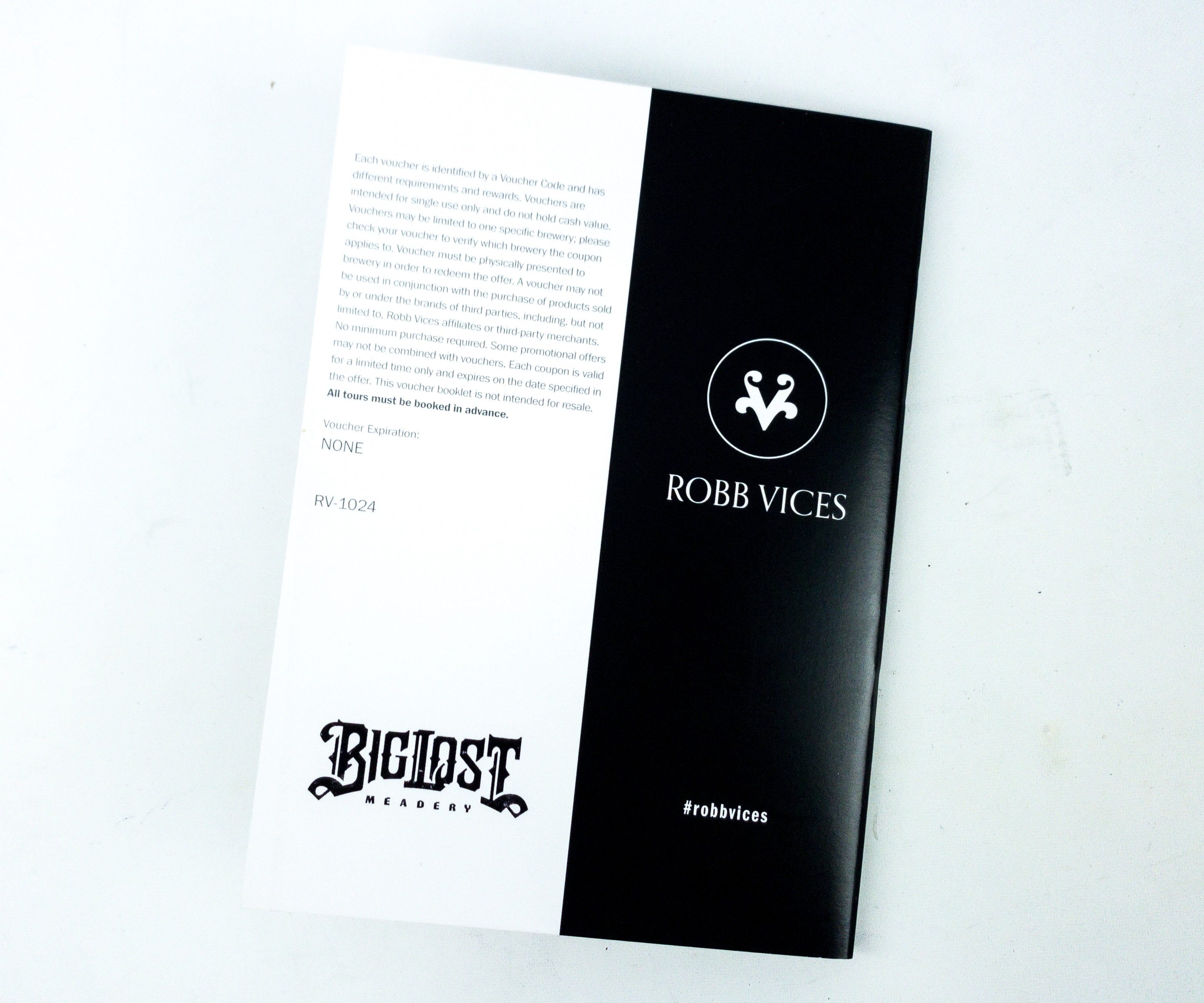 The back of the booklet features an exclusive voucher code from Big Lost Meadery, a company known for their well-crafted Meadery and fine selections of craft beers.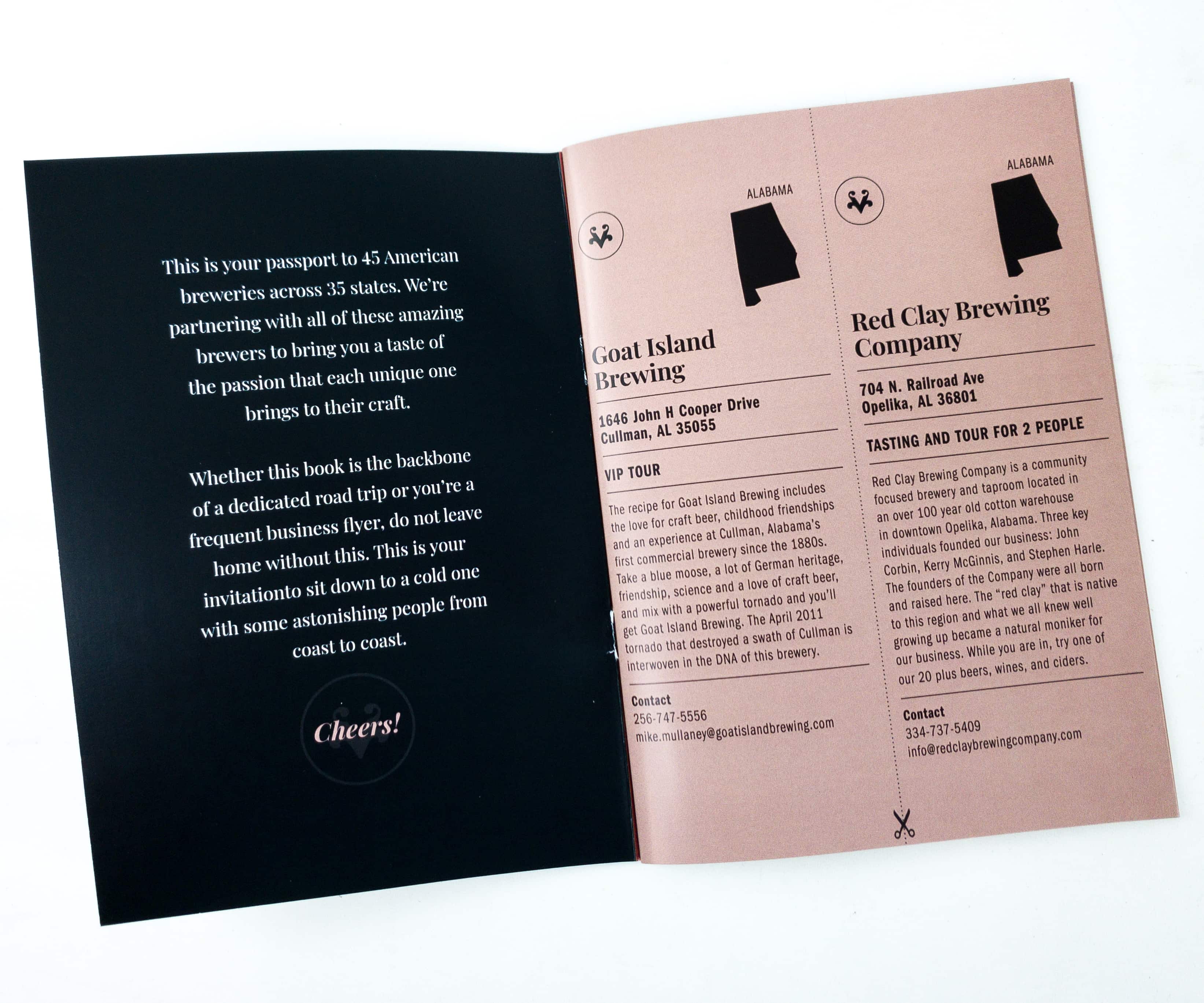 This is your passport to 45 American breweries across 35 states. We're partnering with all of these amazing brewers to bring you a taste of the passion each unique one brings to their craft.

Whether this book is the backbone of a dedicated road trip or you're a frequent business flyer, do not leave home without this. This is your invintation to sit down to a cold one with some astonishing people from coast to coast.

Cheers!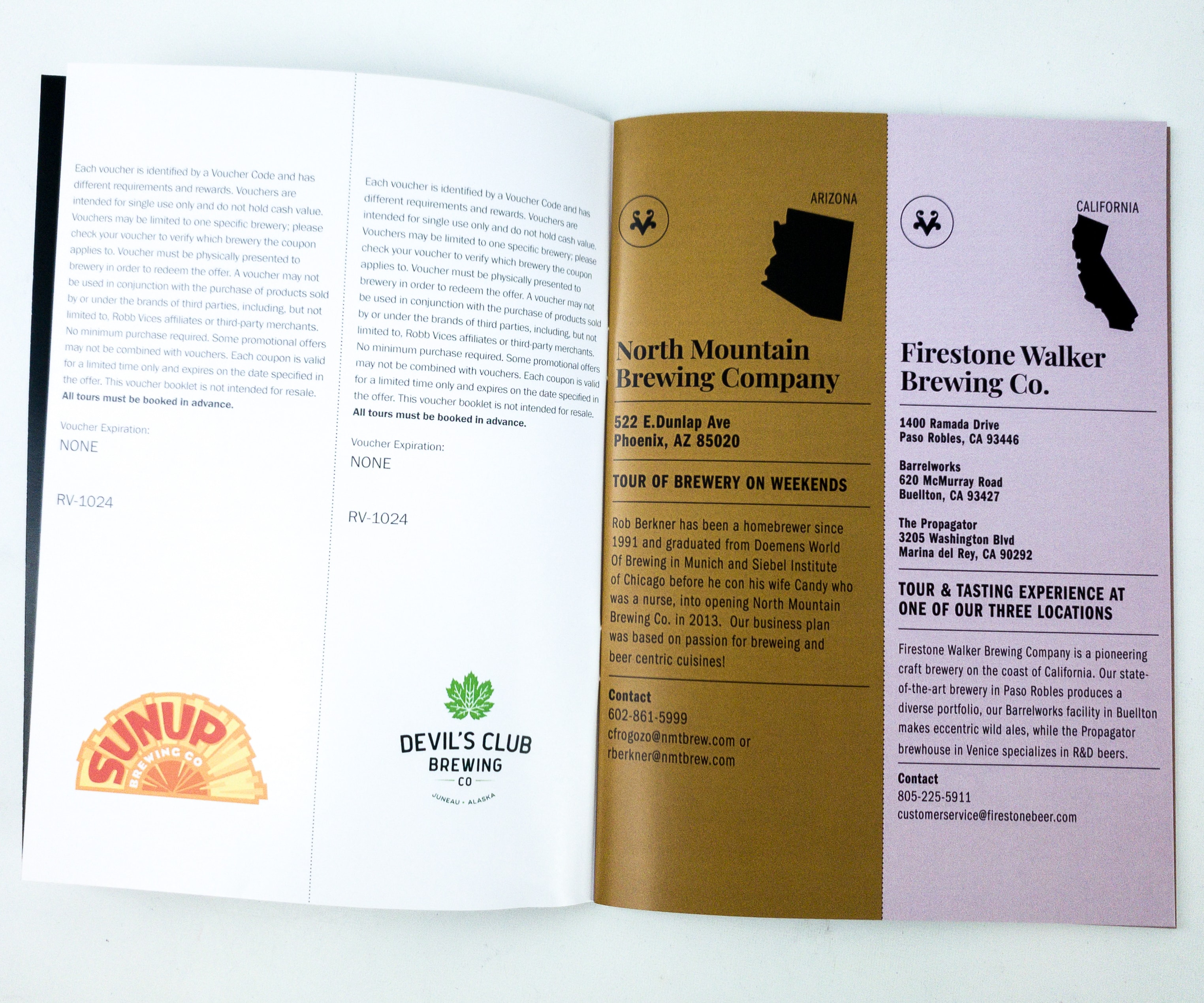 Each page features 2 well-known brewing companies, their address, contact, and unique profile.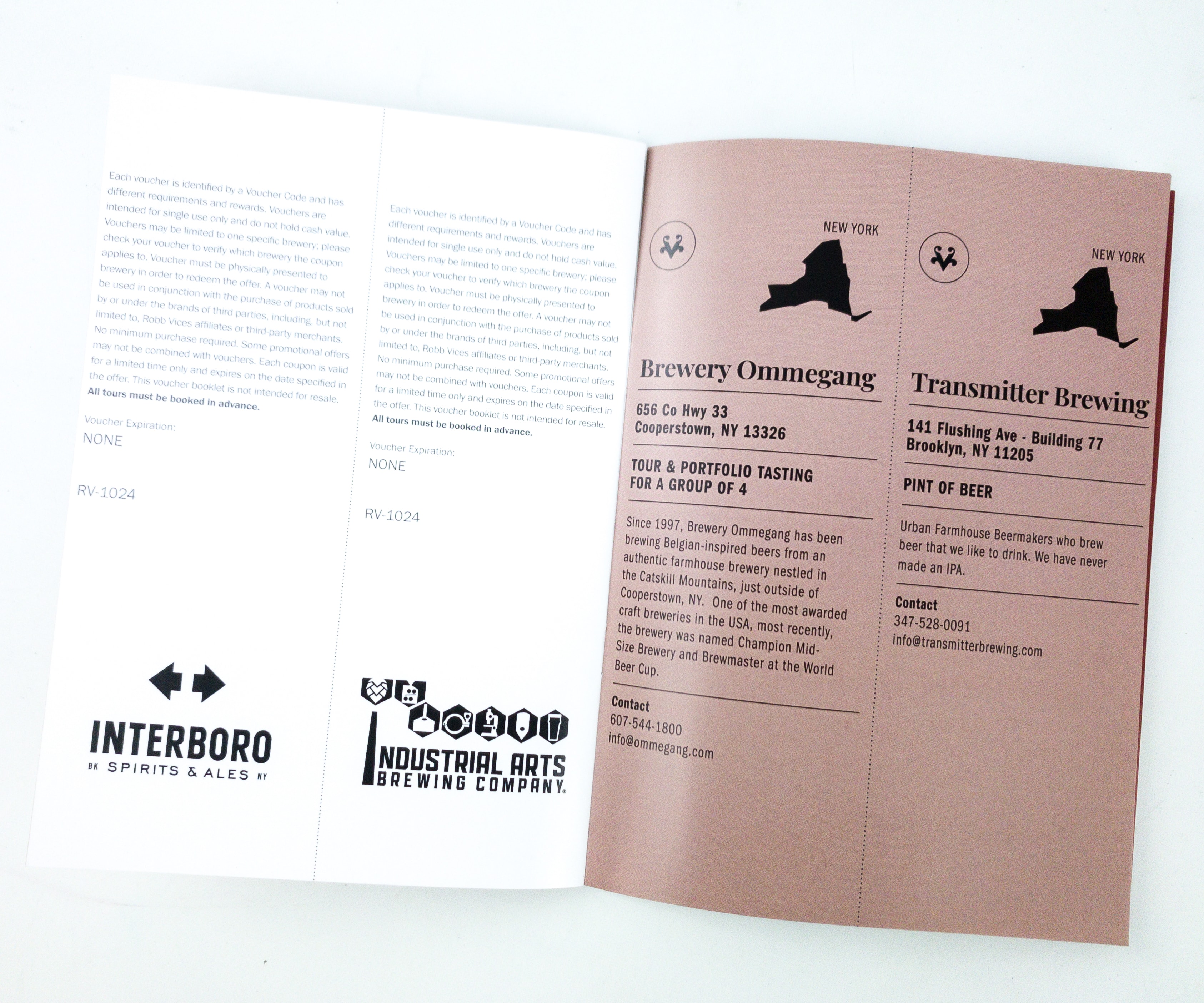 Each brewery featured also includes respective vouchers that you can use when you visit them!
The pages are detachable, so you can easily separate them without any hassle at all.
Pricey but totally worth it! Robb Vices has impressed us with an amazing curation of sophisticated items and unique food finds. I love all the items in the box this month, most especially the set of glasses from Sempli. The glasses are impressive design-wise. They're also made with premium quality materials, so there's no doubt that they look quite luxurious. Robb Vices is always fun to open, it's a perfect gift for any adult with an exquisite taste. All in all, it's an extraordinary curation and I'm once again impressed! Plus those matzo chips are the best thing we ate all year!
What do you think of this month's Robb Vices box?