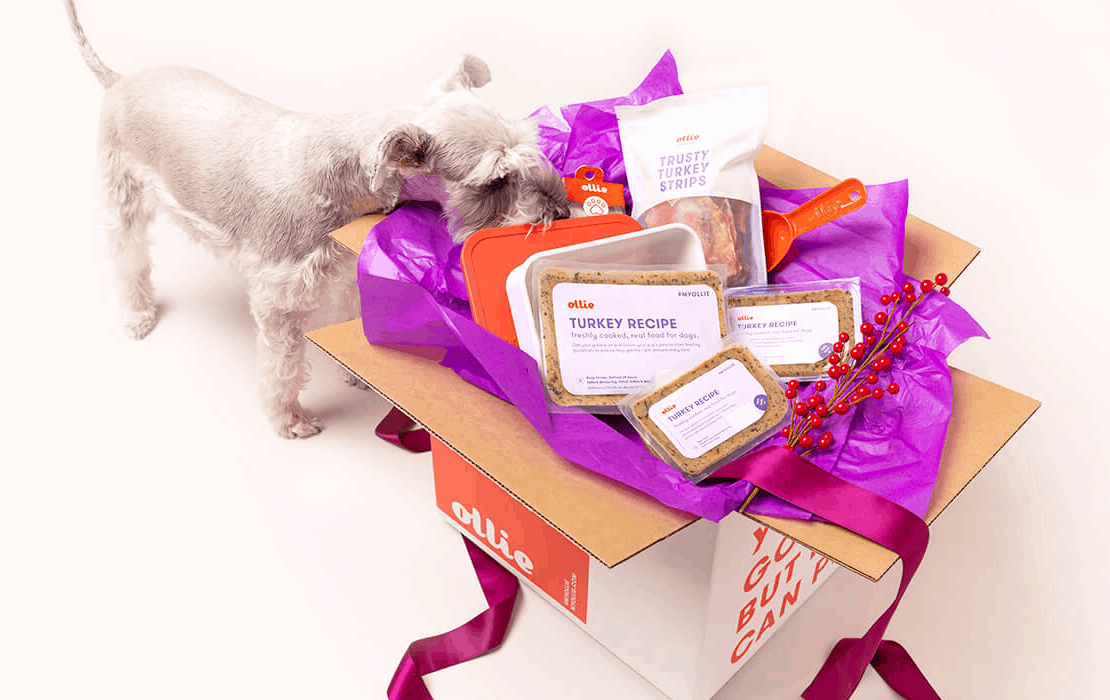 Ollie Dog Food, a fresh dog food subscription service, is better than Holiday food for your dogs!
Ollie is a fresh food dog subscription box that customizes recipes based on your dog's unique needs, recommends the perfect portion, and delivers the precise amount of food to your door ready-to-serve (and devour).

Ollie's fresh food is safe enough for humans to eat, but specially designed for your dog. Fur real.

Minimal processing – Whole foods, gently cooked to preserve nutrients.
Human-grade – You could eat it with a fork. (But save it for your pup!)
No artificial flavors – Fresh food tastes amazing on its own.
No fillers – Ollie contains zero soy, corn, or wheat.

We ship your dog's food on a flexible, regular schedule so you'll always have the right amount. All you have to do is store your food packs in the freezer and thaw them in the fridge.
To get started, Ollie is slashing 50% off your first box! Plus, get FREE Turkey Treats, Probiotics, and Poop Bags! No coupon code needed, just use this link to grab this deal.
See our past Ollie reviews to see what we we think about this subscription!