SnackFever is a monthly subscription box that delivers all your favorite Korean snacks, as well as other hard-to-find Korean treats. Each month, subscribers will get 5 to 12 Korean snacks and treats, depending on their subscription. Snack Fever is available in three boxes, the mini box, the original box, and the deluxe box, and subscriptions are $12, $22, and $35, respectively, every month.
NOTE: Starting the February 1st, Snack Fever will be having some changes on their subscription, including a Loyalty Rewards Program, new Original and Deluxe boxes, and a new shipping schedule. You can read more about the changes here.
DEAL: Save $3 off your first box (Mini, Original, Deluxe). Use coupon code HELLOSUB3.
SnackFever's social media handles are printed on the box. On the side, there's even a Korean sentence which means "you're so pretty when you eat"!

There is no extra packaging, just snacks filling the box to the brim!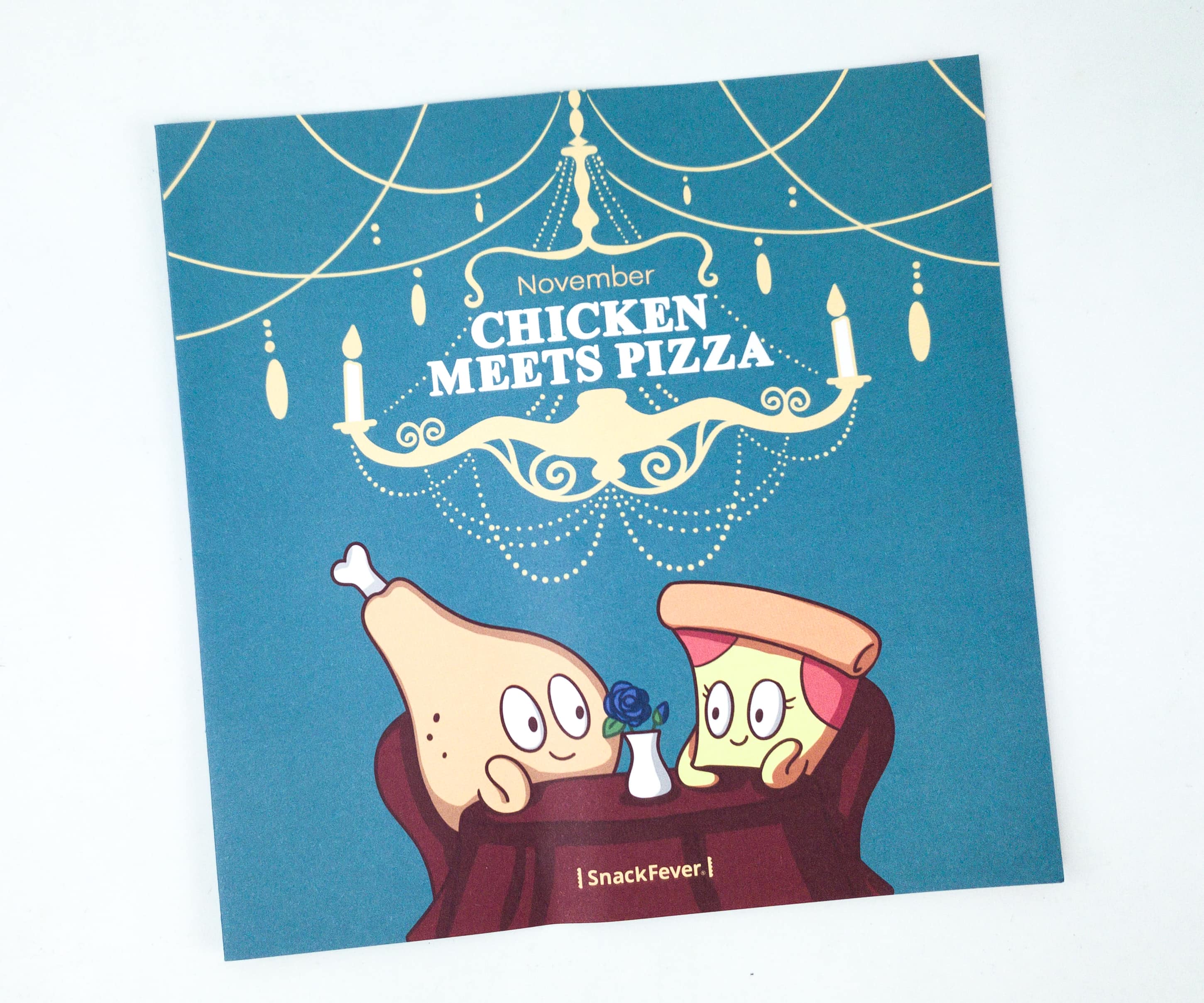 November 2019 theme is Chicken Meets Pizza!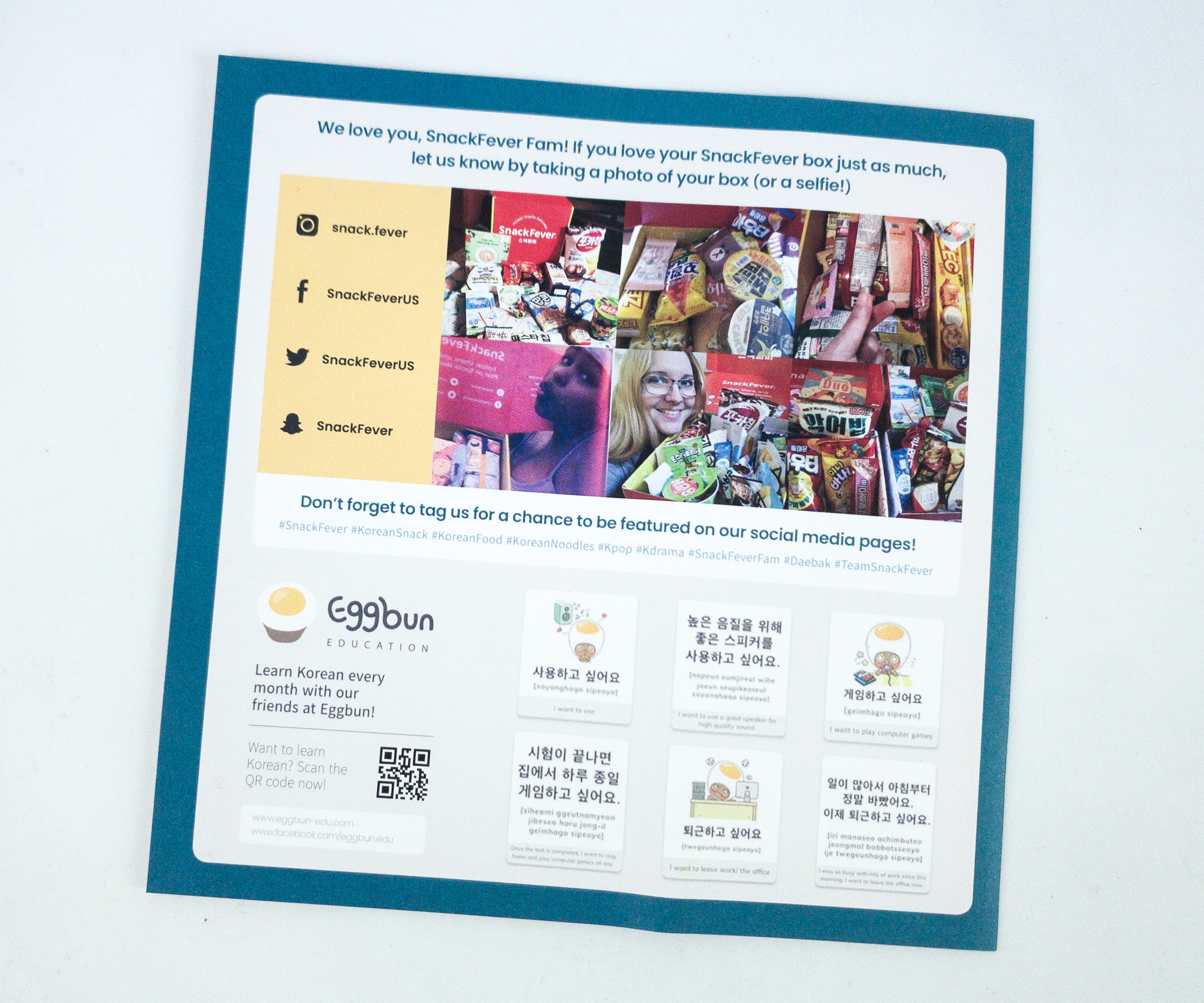 The booklet features selfies of subscribers with their Snack Fever boxes, as well as some Korean vocabulary words.
Of course, there's also a list of all the items in the Snack Fever Mini Box, Original Box, and Deluxe Box.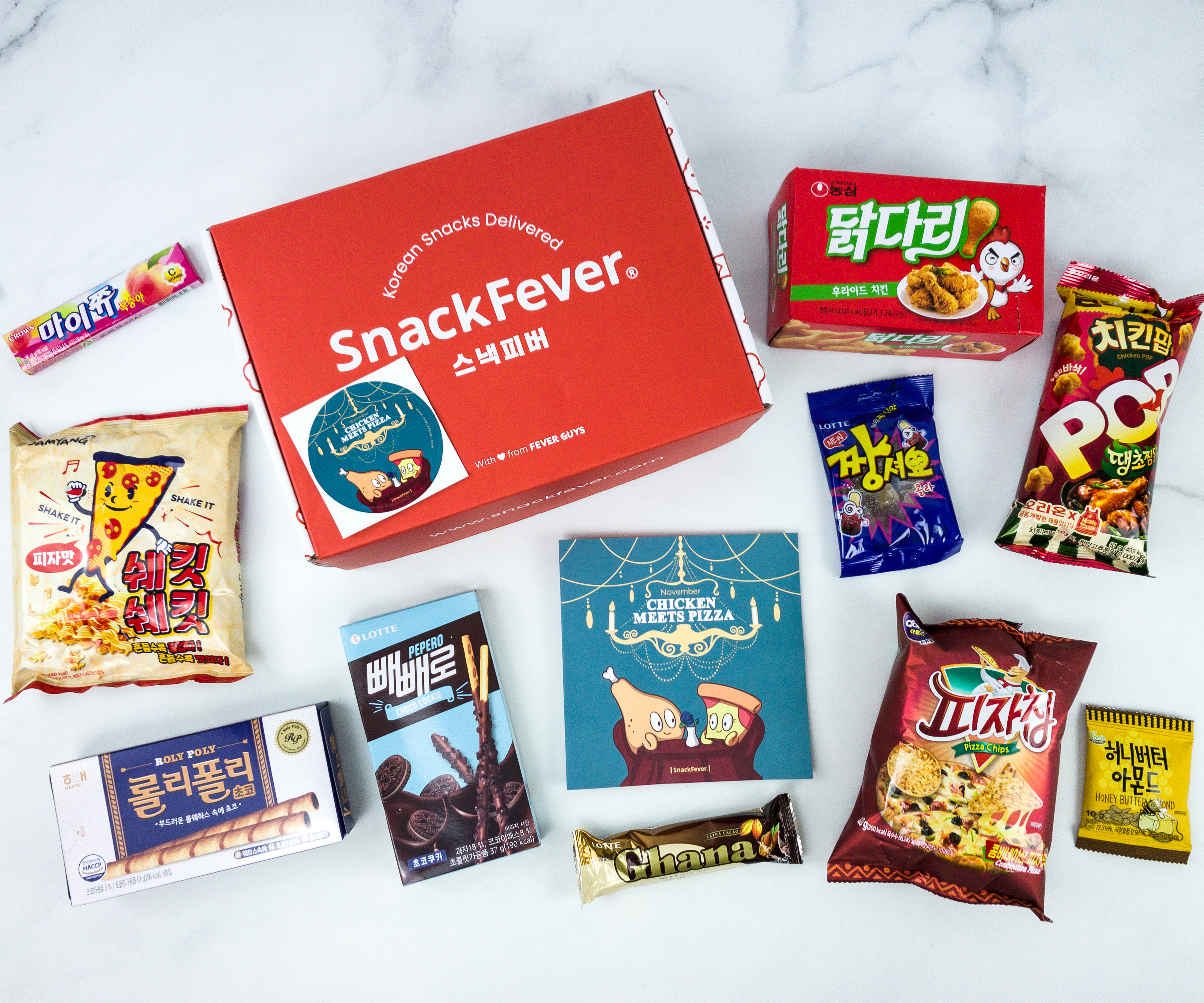 Here are the full contents of the Original box. To see all of our SnackFever reviews including the big box, click here.
Sticker. Each month, Snack Fever includes a super cute sticker that is related to the theme.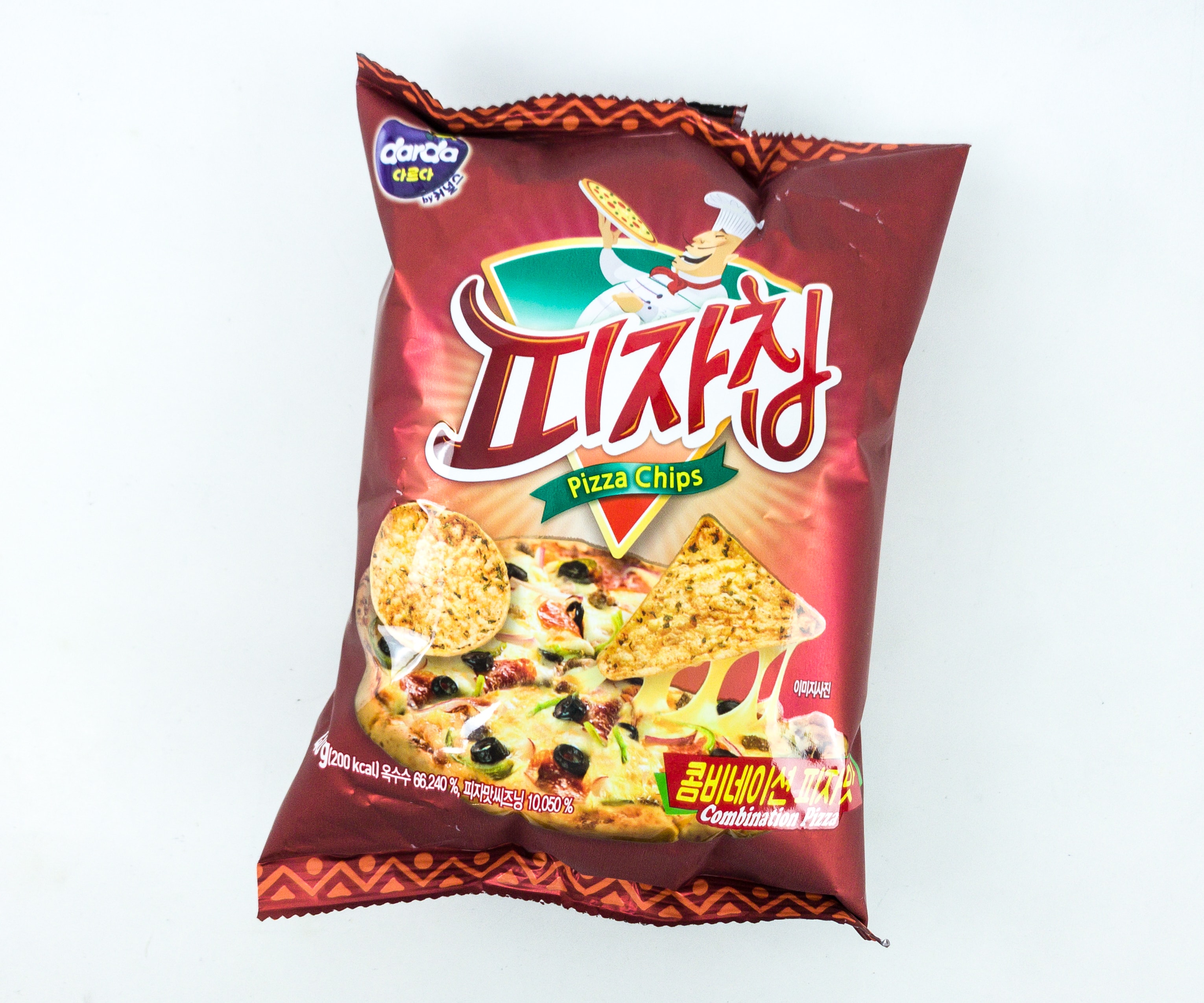 Darda Pizza Chips. These were labeled as Gold B Cookie on the card, but they're actually pizza-flavored chips. The savory flavors of pizza are all present on each bite and we loved how thin and crunchy they are! They're perfect to munch on while watching a movie!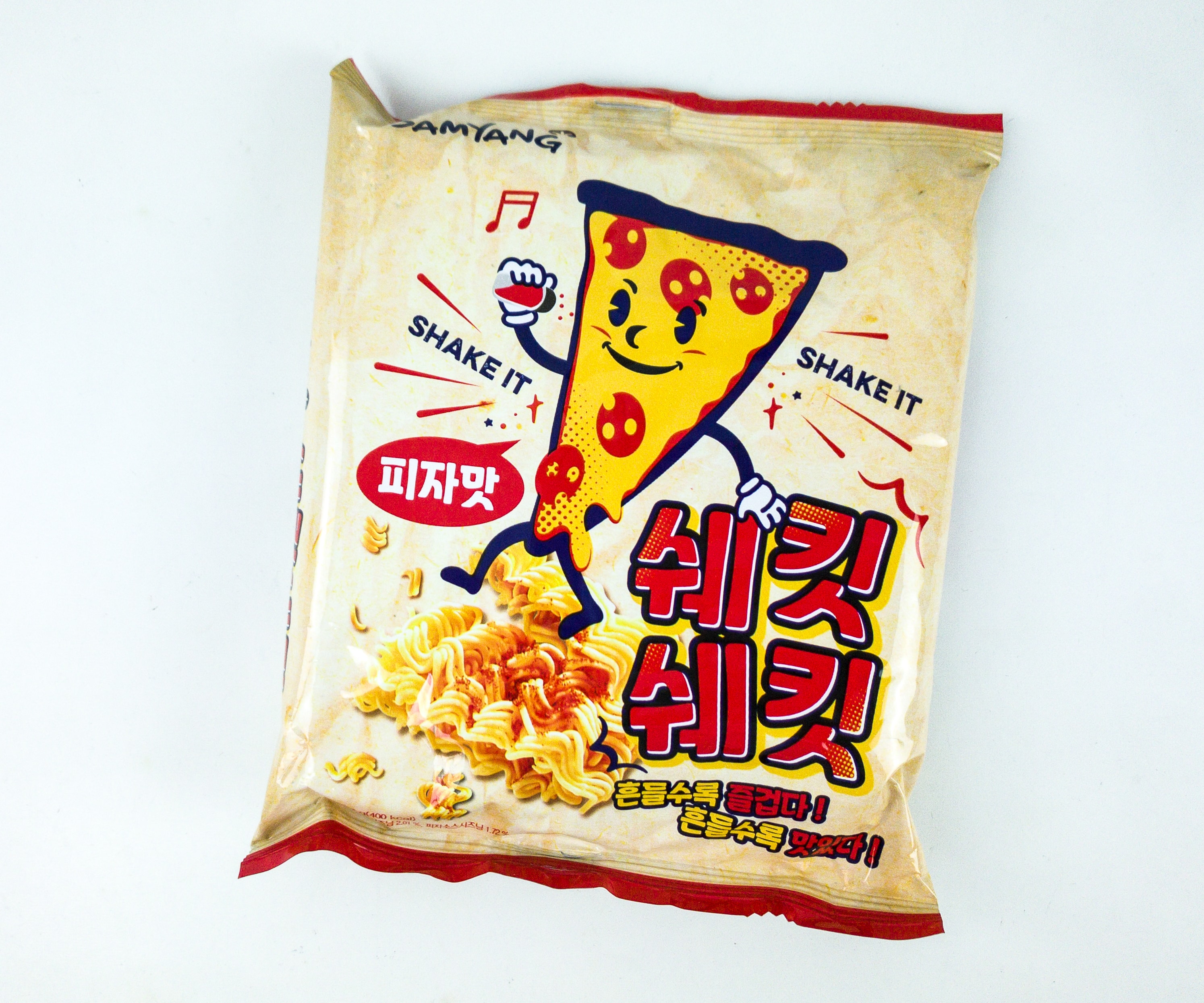 Shake It, Shake It Pizza Chips. Yes, you're seeing the packaging right! Those are noodles, but there's no need to cook them because you can eat them as is. Just add the flavoring and they'll be good to go in your tummy! These were also savory and a bit salty, but overall a good and unique snack.
Fried Chicken. Popularly known as Dalkdari, this snack pack contains bite-sized drumstick-shaped crackers! We've tried this several times before and it's still the same savory treat we know. Each piece tastes strongly like chicken, and pairs well with soda!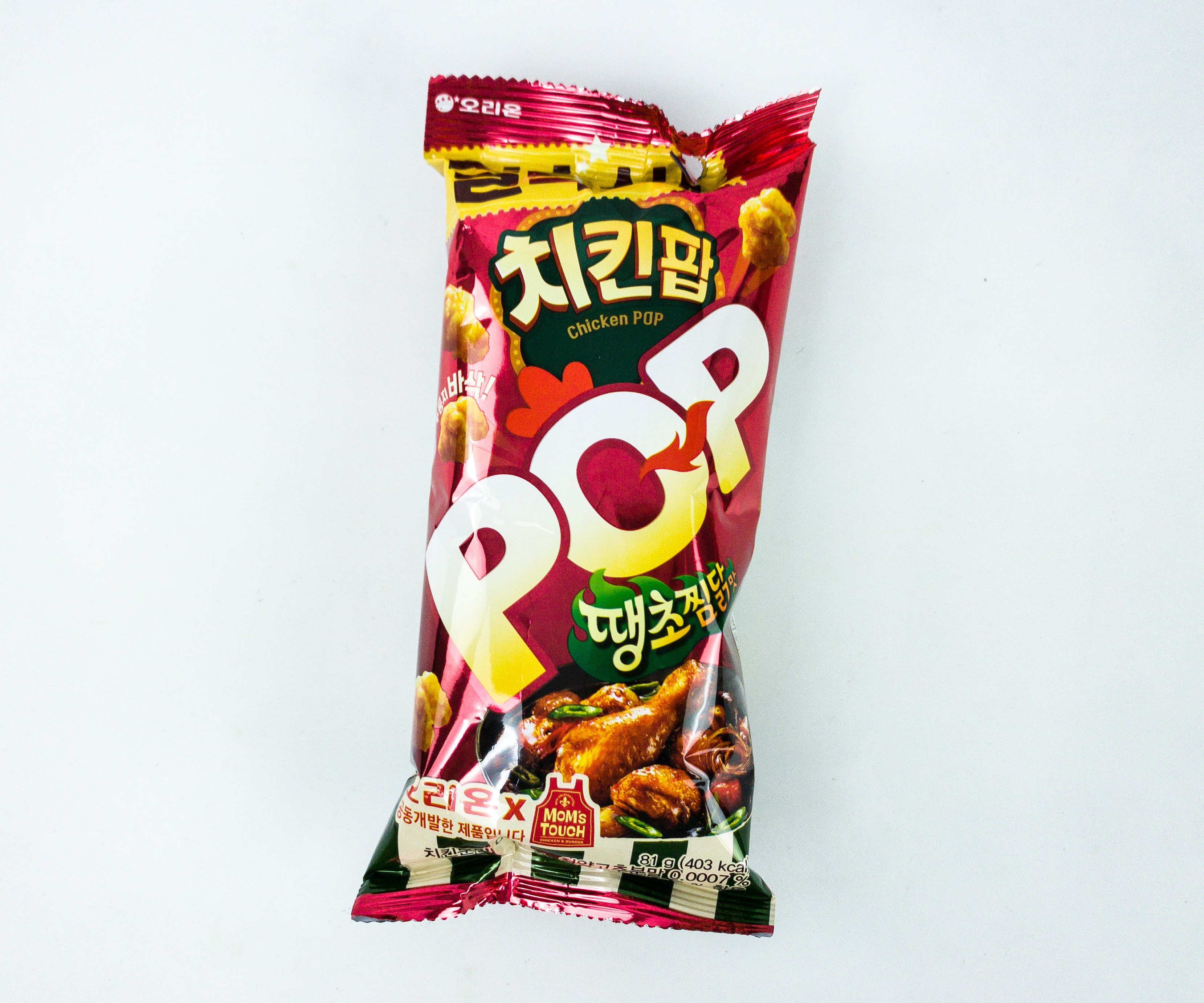 Chicken Pop. The next chicken snack boasts of a spicy soy sauce flavor! They are crunchy rice puffs inspired by chicken pops or small slices of deep-fried flour-coated chicken. The snack even comes in an easy-to-carry pack, ideal whenever you crave a delicious snack on the go.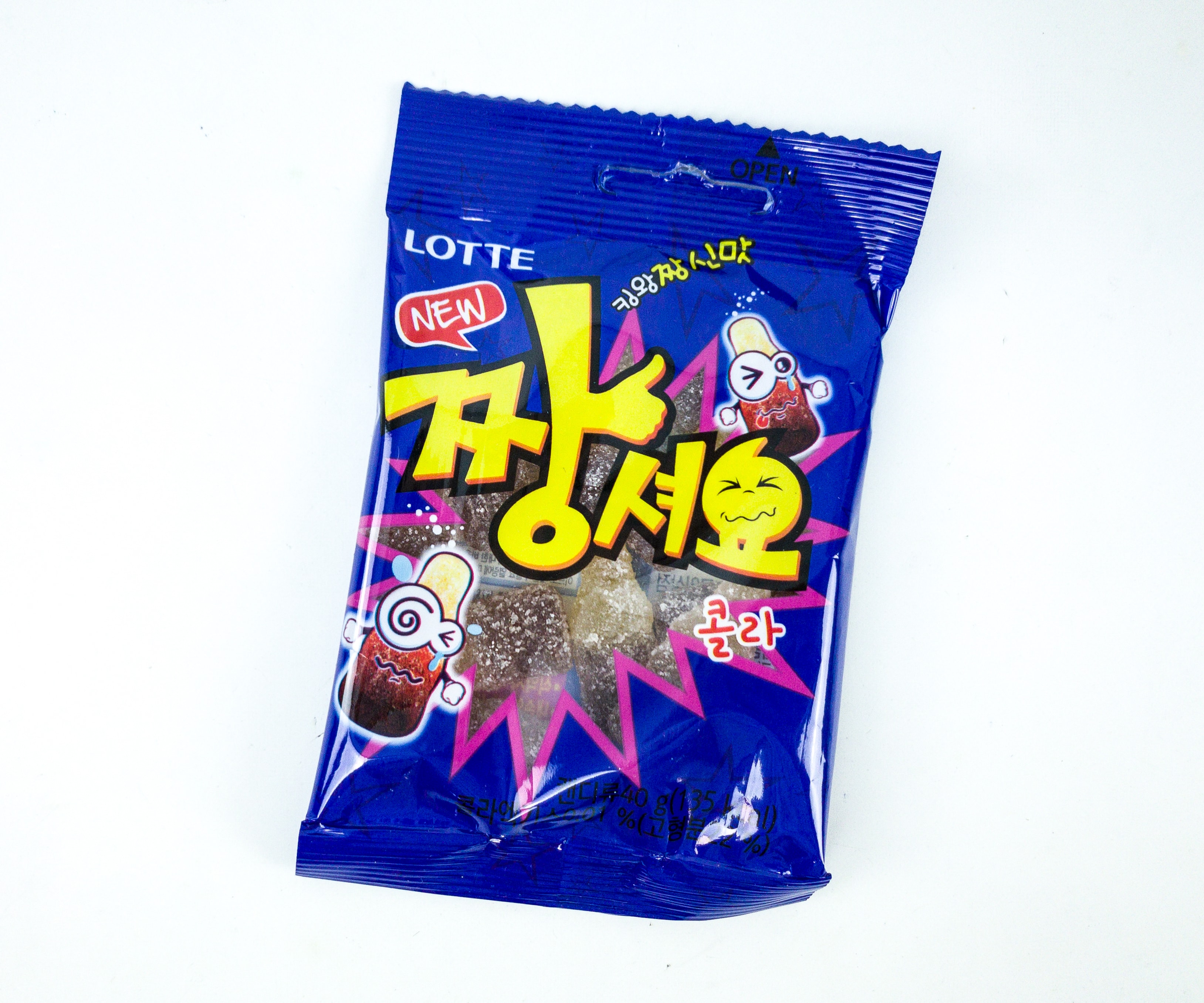 Jjang Sour Cake. Sour candy lovers, here's something for you! These bottle-shaped gummy candies are addicting with their chewy yet soft texture and extremely sour flavor that can easily make you squint and your lips pucker.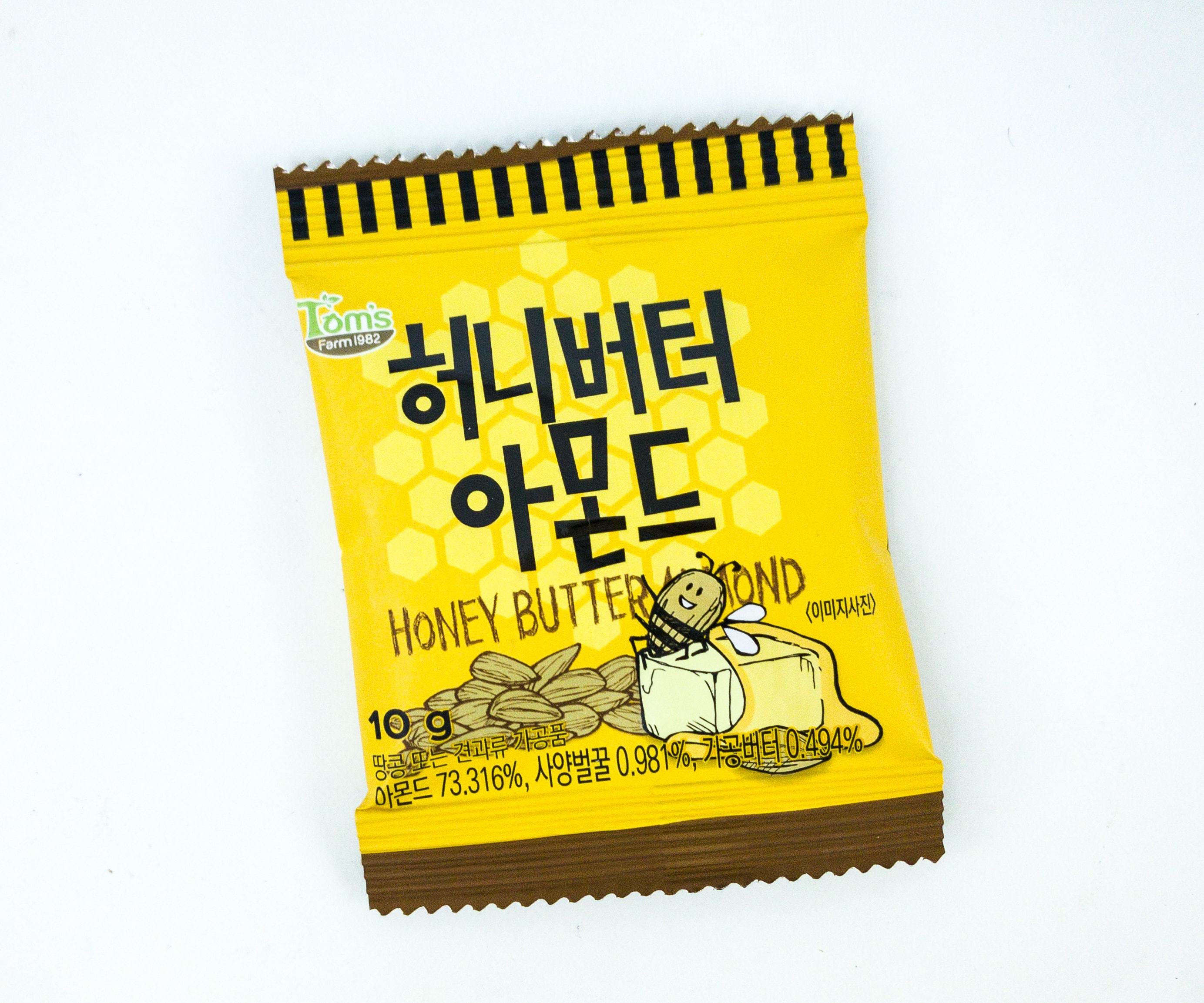 Almonds. Roasted almonds are popular snacks in Korea and they took it to another level by adding different flavors! Subscribers will receive 1 out of 5 flavors and ours is Honey Butter! These were sweet and salty with a hint of butter, and the crunch of the almonds was satisfying as well.


My Chew Candy. This reminds me of taffy candies. They're chewy yet soft, and they just melt in your mouth without sticking on your teeth. We got a small pack and they're individually wrapped, making them easy to share. The peach flavor is also quite sweet, with the taste present until the last chew!
Haitai Rolly Polly. Easy-to-eat wafer rolls, that's what Rolly Polly is all about. They're even filled with rich chocolate inside, adding to the snack's rich taste. These go well with hot beverages for a filling afternoon snack! We received them in good shape as they're super crunchy!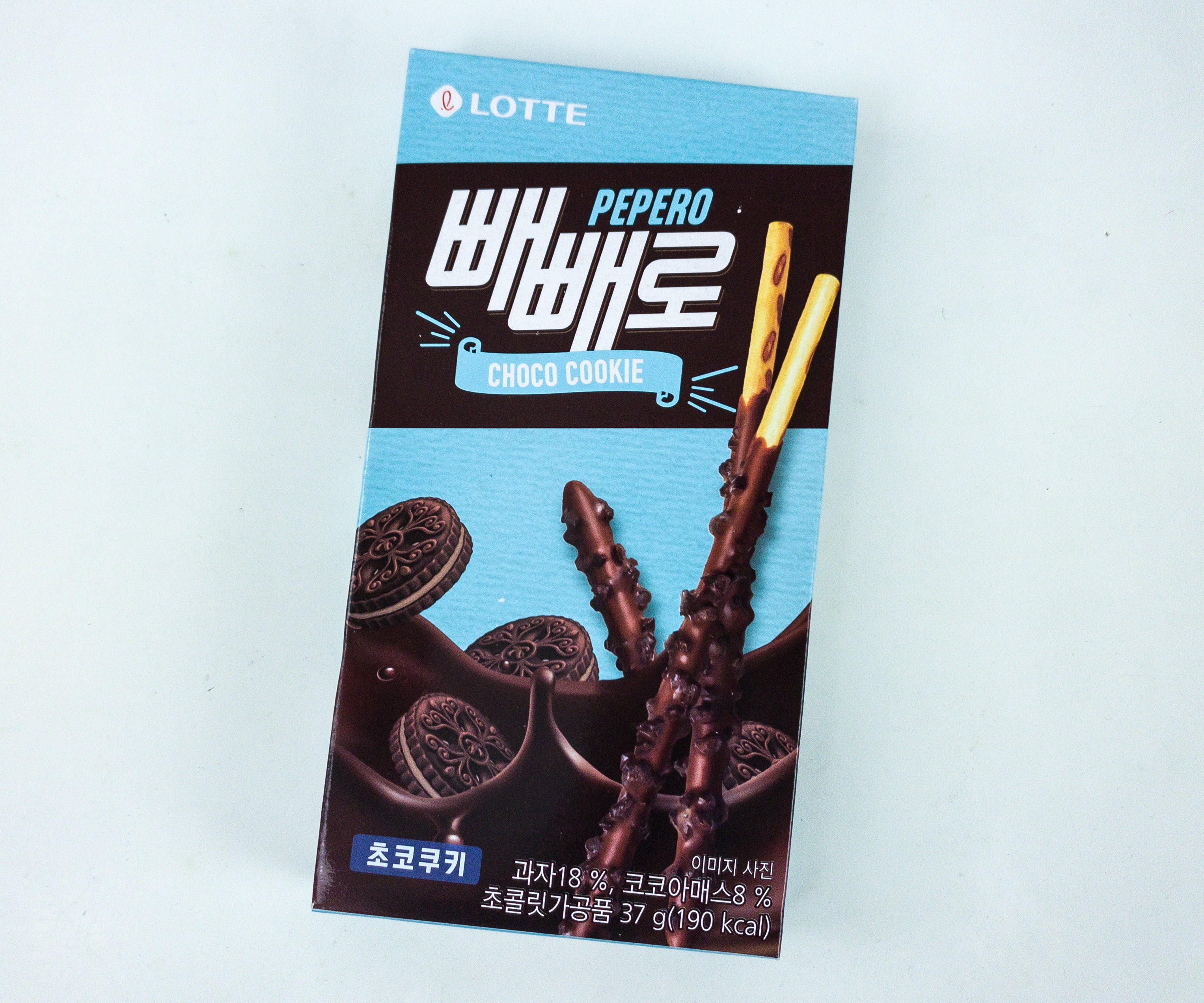 Choco Cookie Pepero. Who doesn't love Pepero? It's one of the most popular snacks in Korean snack boxes and we totally understand why. It's tasty and easy to eat, and they never fail to come up with different flavors as well. This time, we got them choco cookie flavor! There were actual cookie bits on the coating and they were pretty sweet.

Ghana Choco Bar Almond. This chocolate bar is Korea's answer to Snickers! It's a whole bar of rich chocolatey goodness, with soft nougat and crunchy nuts that make it a delight to chew on. It was sweet and definitely satisfying!
Snack Fever makes snack time more fun and exciting with their awesome curations filled with tasty Korean snacks! Every box feels like a gift for snack lovers like us! This month, we got a nice mix of sweet and savory treats, with the chicken and pizza flavored goodies taking the lead. Chicken and pizza are just as popular in their country just like in the US, no wonder they also keep coming up with delicious snacks with similar flavors. We're also happy to see some old favorites in this box, like Pepero and almonds. This box is definitely worth every penny! It made us happy again this month and we're looking forward to discovering new kinds of Korean snacks in future boxes!
Have you tried Snack Fever?
Visit Snack Fever to subscribe or find out more!
Visit Snack Fever to subscribe or find out more!
Visit Snack Fever to subscribe or find out more!