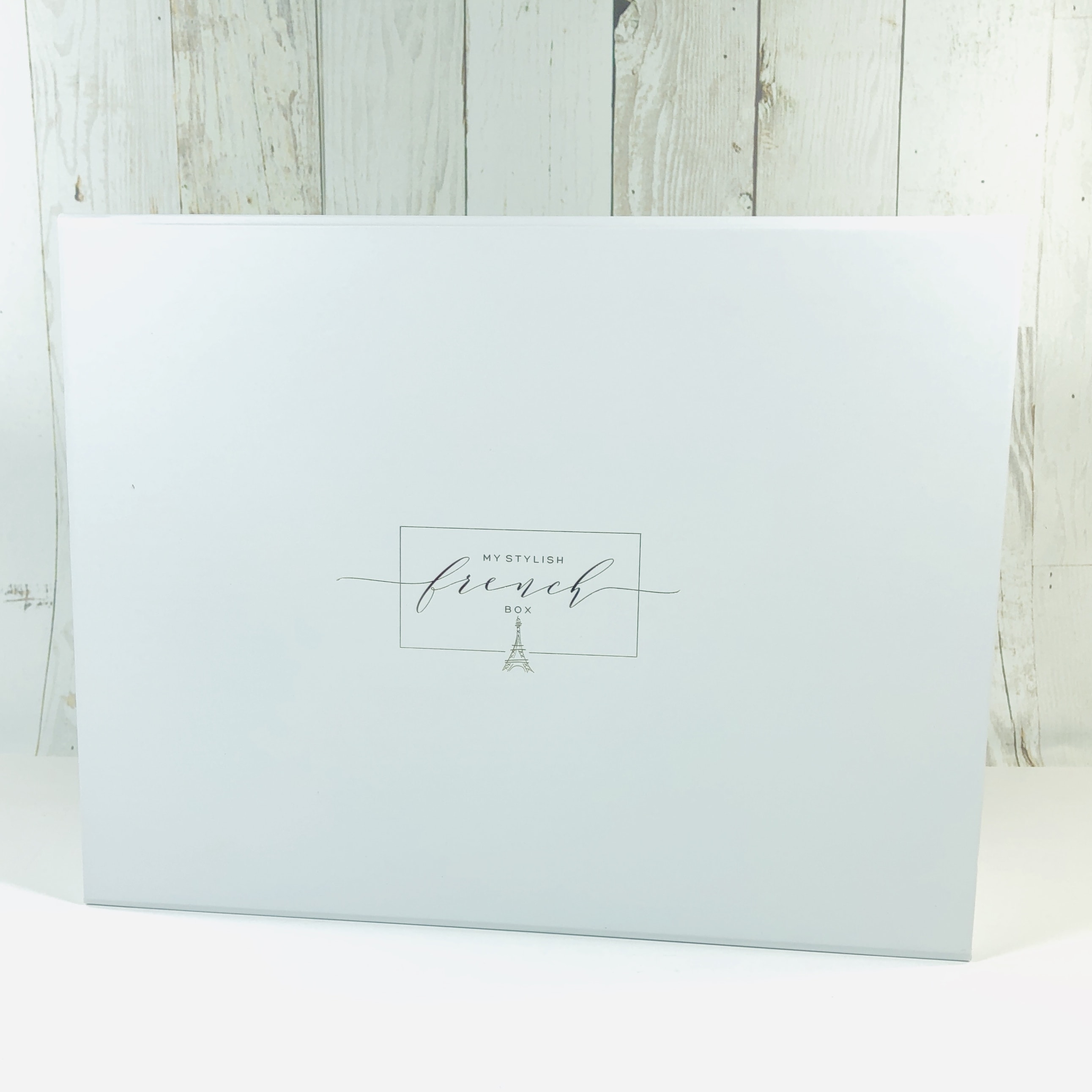 My Stylish French Box introduces the new limited edition Daughter Box! It's a one-time box curated to be the perfect gift to offer your daughter, niece, granddaughter, or friend! It's $230.00 and started shipping mid November. My Stylish French Box always curates a superb box of products that are made in France, and I knew the Daughter Box would be excellent too! 
We are proud to announce this edition's contents are from a mix of both new and iconic, exclusively French brands. The box includes an impossibly soft, lambskin leather bag, a delicate, golden star bracelet, three supple face masks that epitomize French beauty, bright candies in an elegant, reusable tin, and two different sizes of beautifully-patterned pochettes to hold her toiletries, makeup or knick-knacks.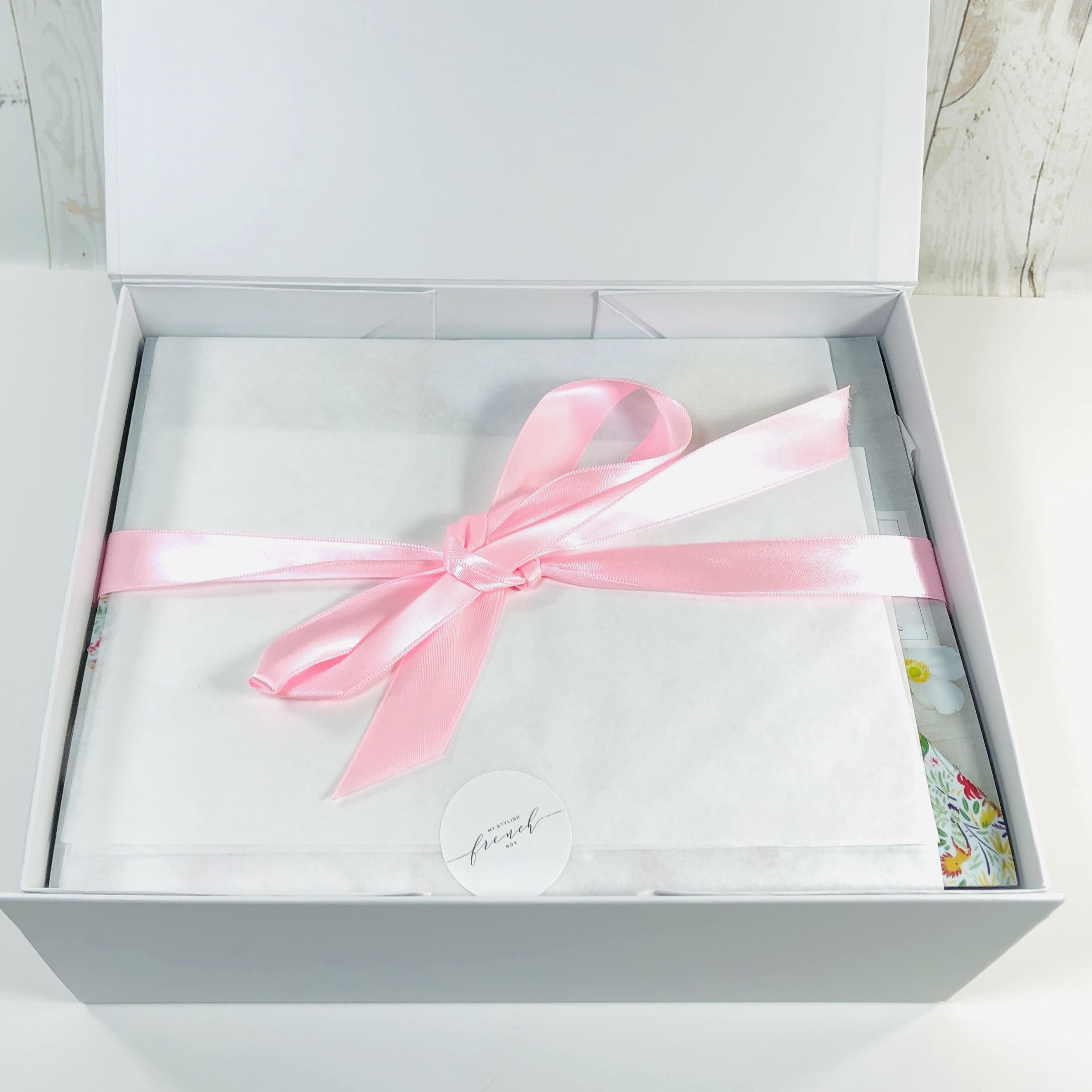 Here's the full announcement:
For a while now, clients at My Stylish French Box have been asking us for a box that they could gift to a daughter or niece for the holidays.  And today, we're thrilled to announce our limited-edition Daughter Box, to be shipped just in time for the holidays!  This box doesn't replace the existing quarterly box, but it is an additional extra if you are looking for something to gift a younger woman.

If you wish to share your love of all things French with your daughter, niece or granddaughter, or if you'd like to give her a holiday gift with unique French items that she wouldn't be able to find elsewhere, then this will be the perfect package for her to unwrap, or for you to unwrap together.

We hope that this will be a fun way to add an additional French touch to your holiday celebrations, and we are very excited to be adding this extra box to our quarterly offer.  In fact we hope that in 2019 we'll be able to offer other one-off limited edition boxes for you to enjoy or to gift.

The daughter box will contain 4-5 products and its price will be $230, which includes shipping to your door. Please note that this box is destined towards young women and thus is not suitable for children. If you're interested, you can purchase the box HERE, but don't waste any time- we have a very limited number available, and once they are sold out they'll be gone forever!
And here's the full spoilers: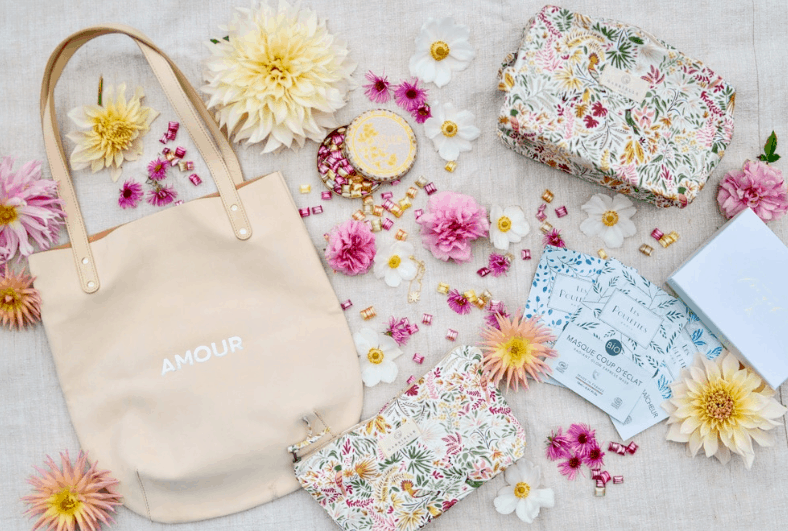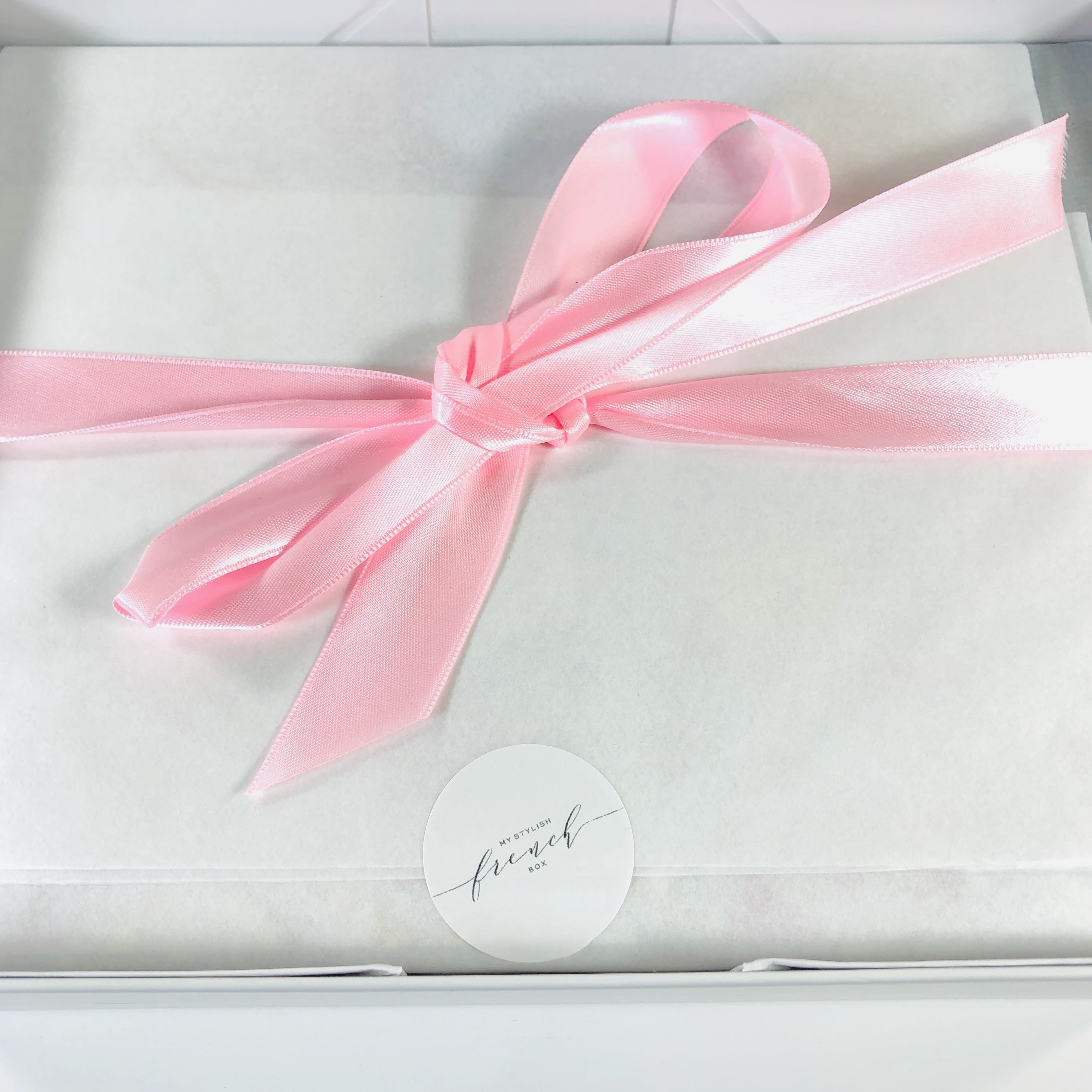 I opened the box to find the products wrapped in tissue paper and tied with pink ribbon.
A brochure was on top.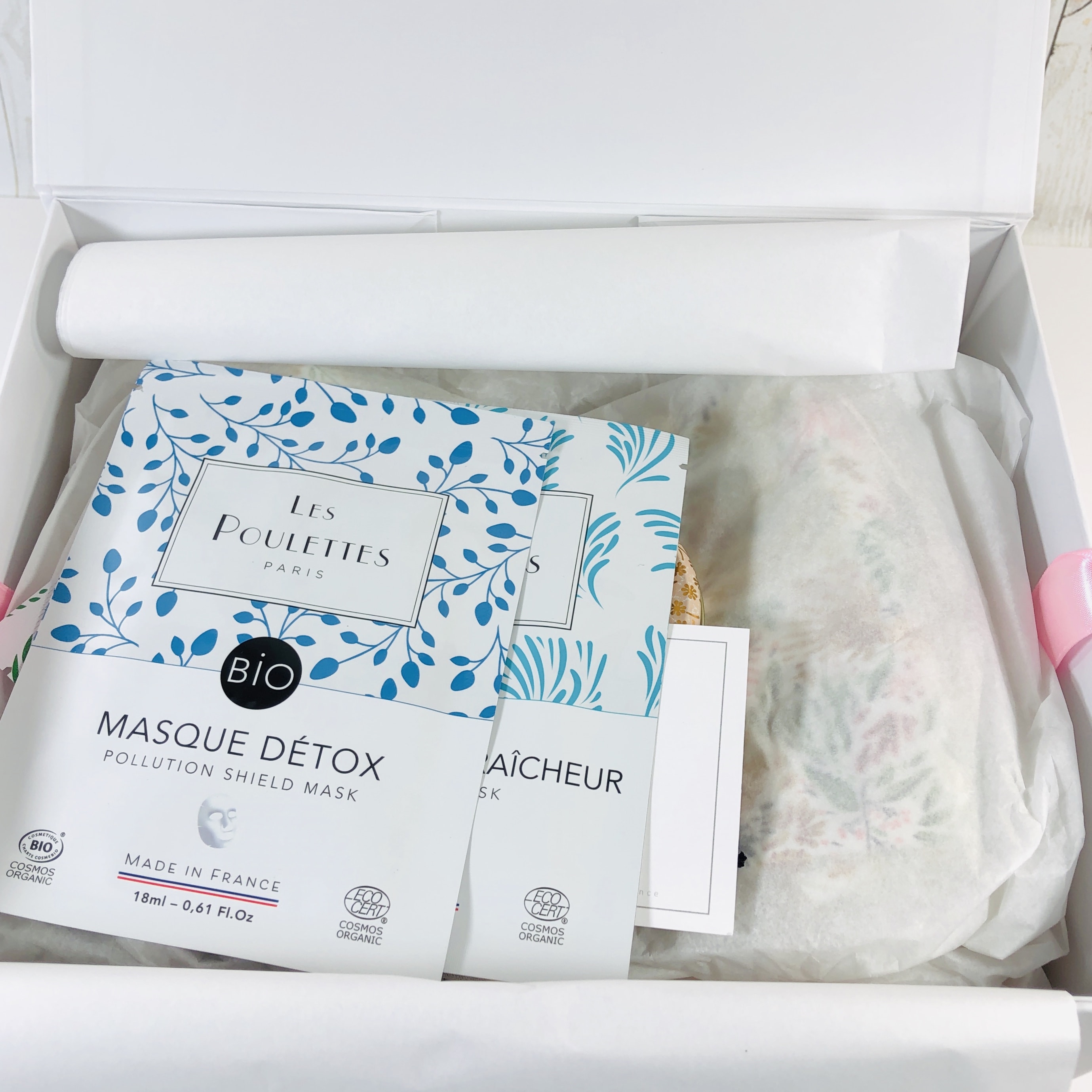 The items were packed in layers so I can imagine how excited a young woman would be to reveal the different surprises awaiting her!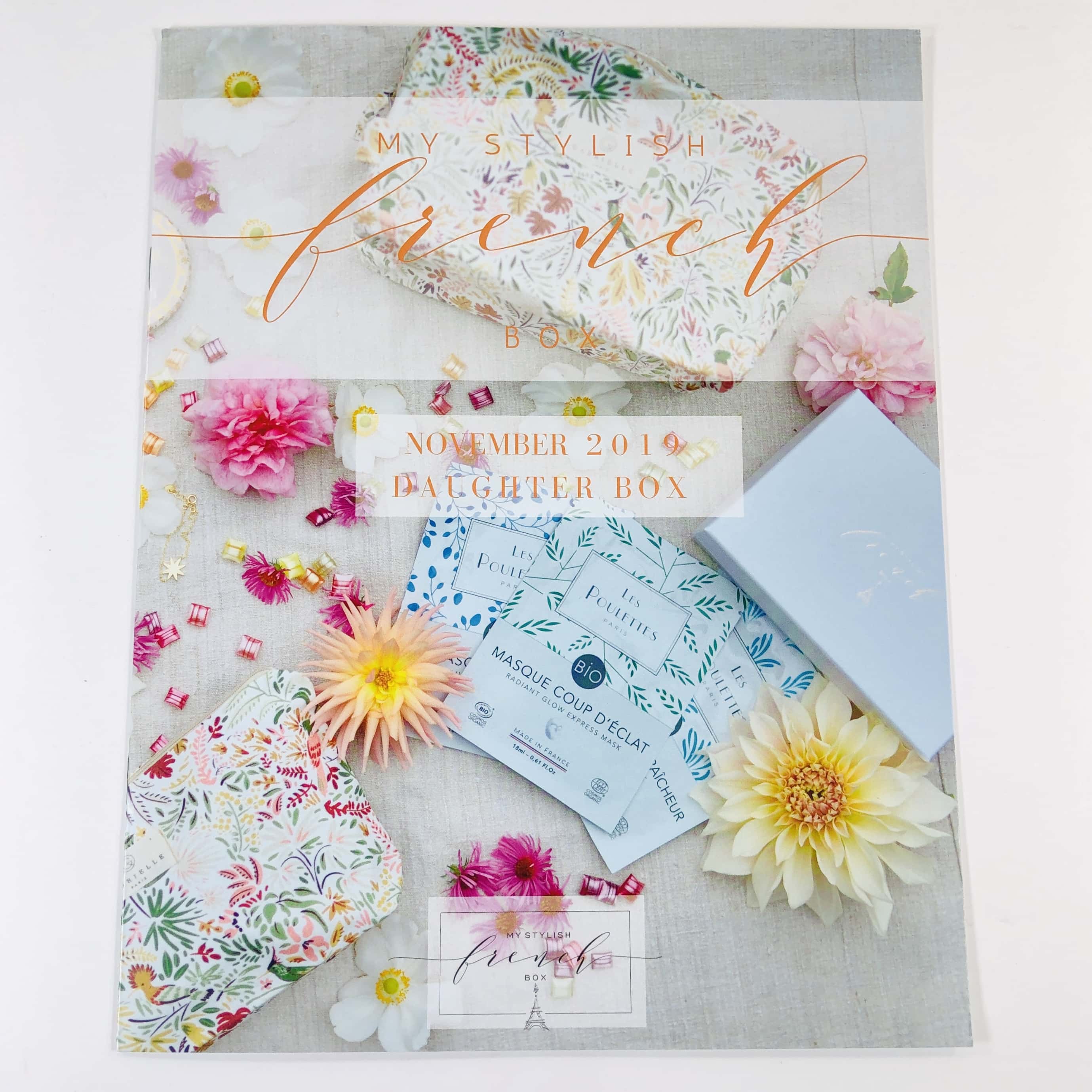 The product brochure is like a magazine, with glossy pages and vibrant pictures.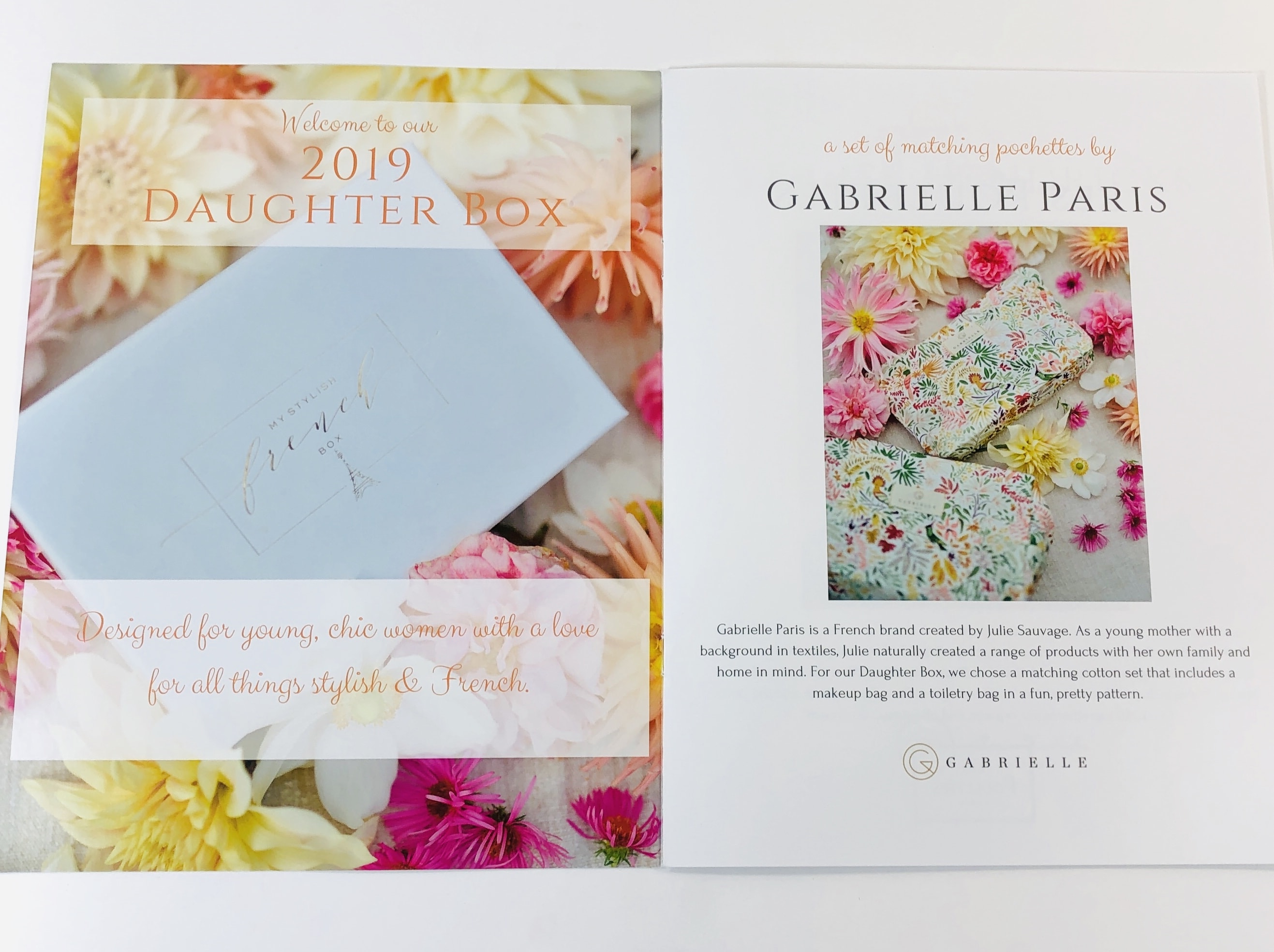 Each page describes the object found within the box and gives brief details.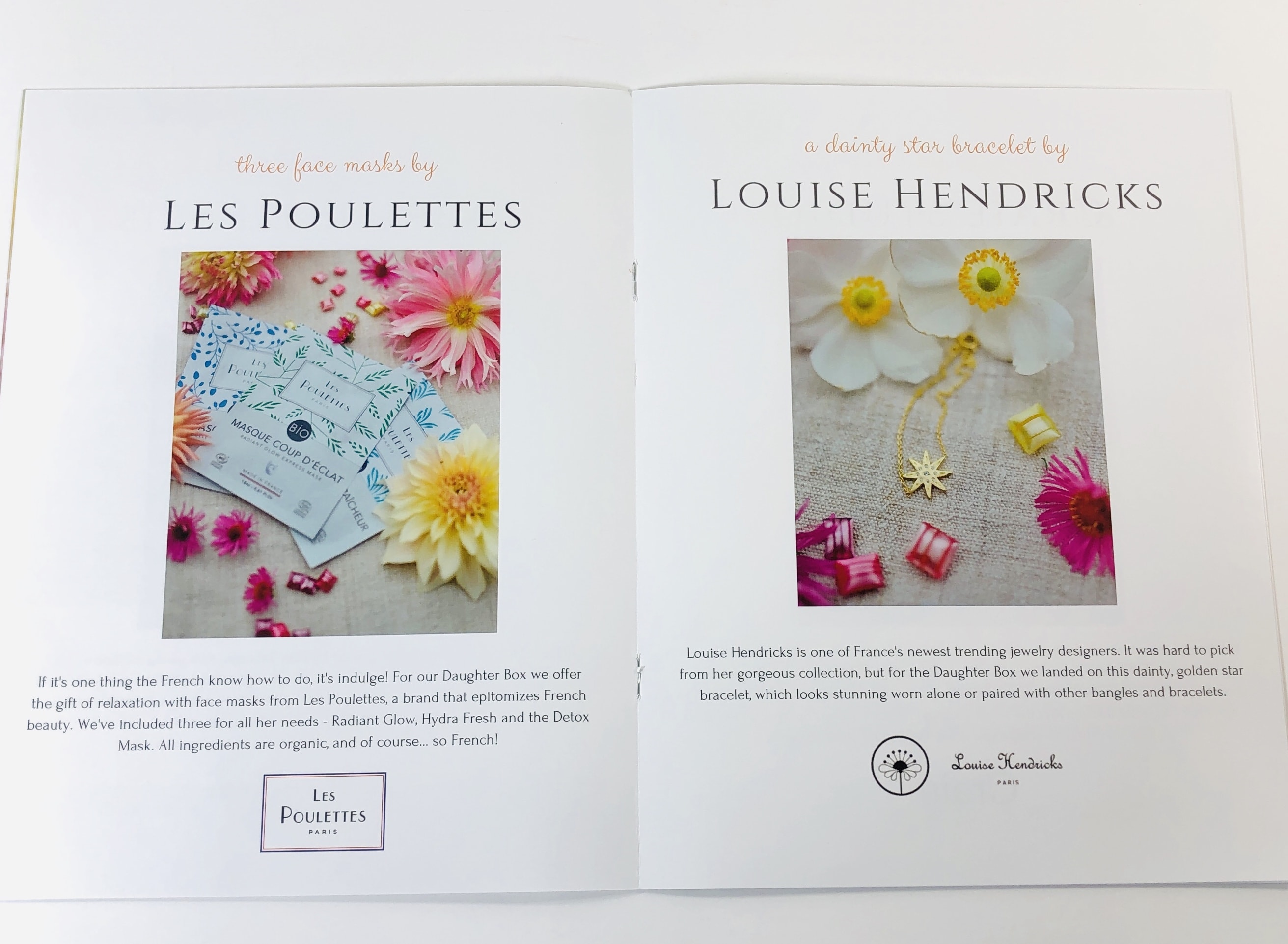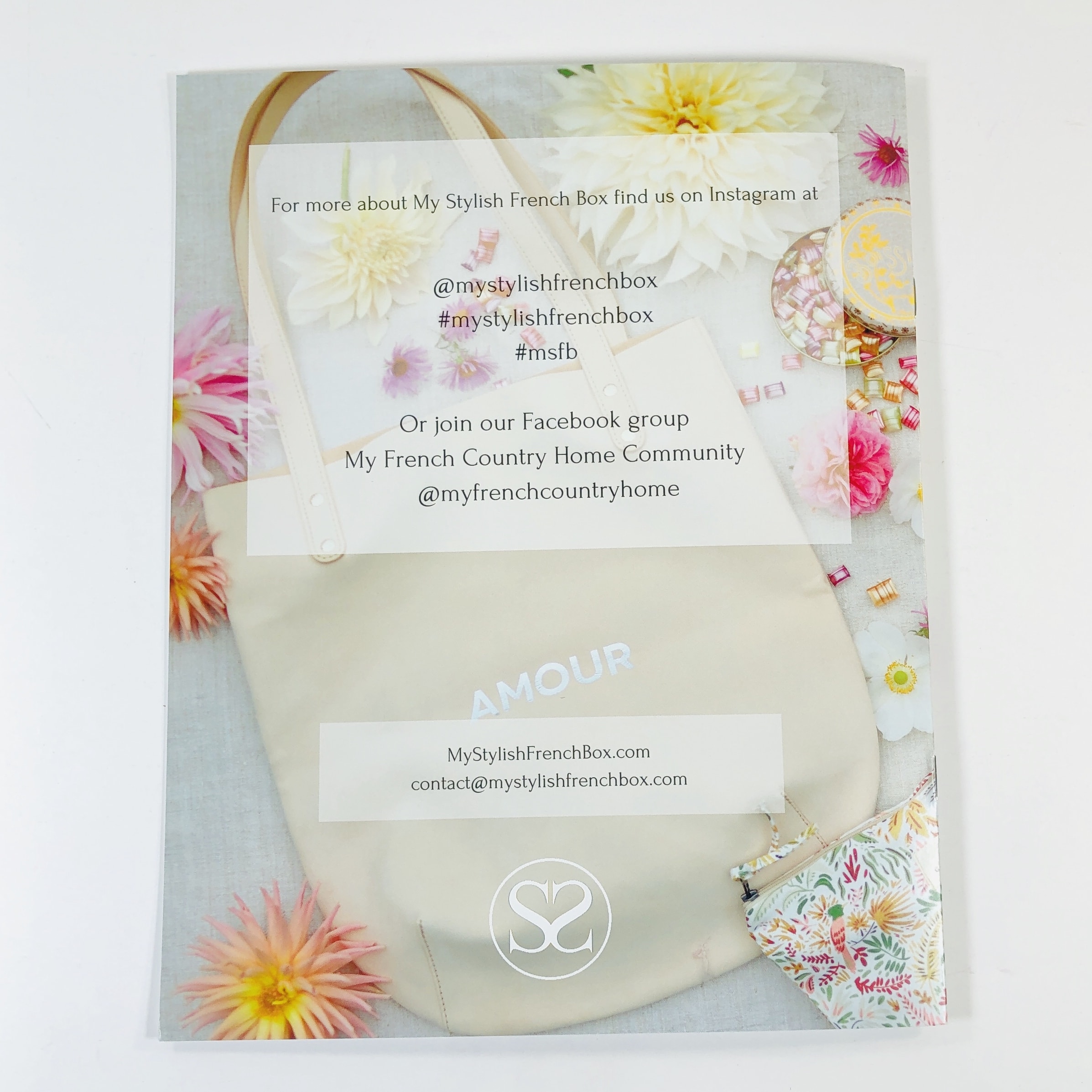 You can find more info about the brand on social media.
Looking good, so very pretty too!
Everything in my box!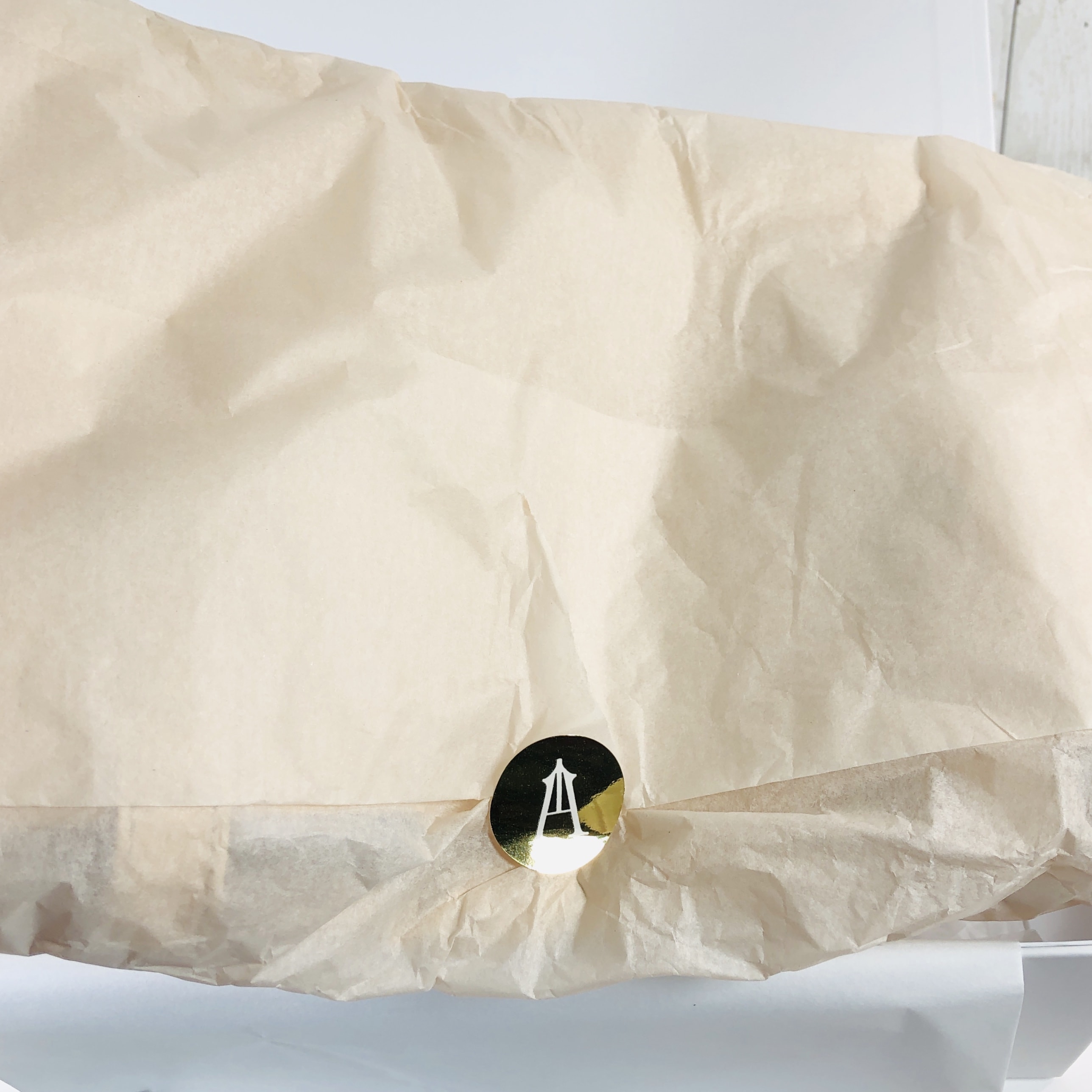 The first item was sealed with a sticker.
Craie Leather Tote A super soft light-colored tote is our first item. The idea is that it will age and take on a different color tone as you live life, but it can be sprayed with leather protectant to keep it looking newer longer. Right now it's a sort of blush pink shade.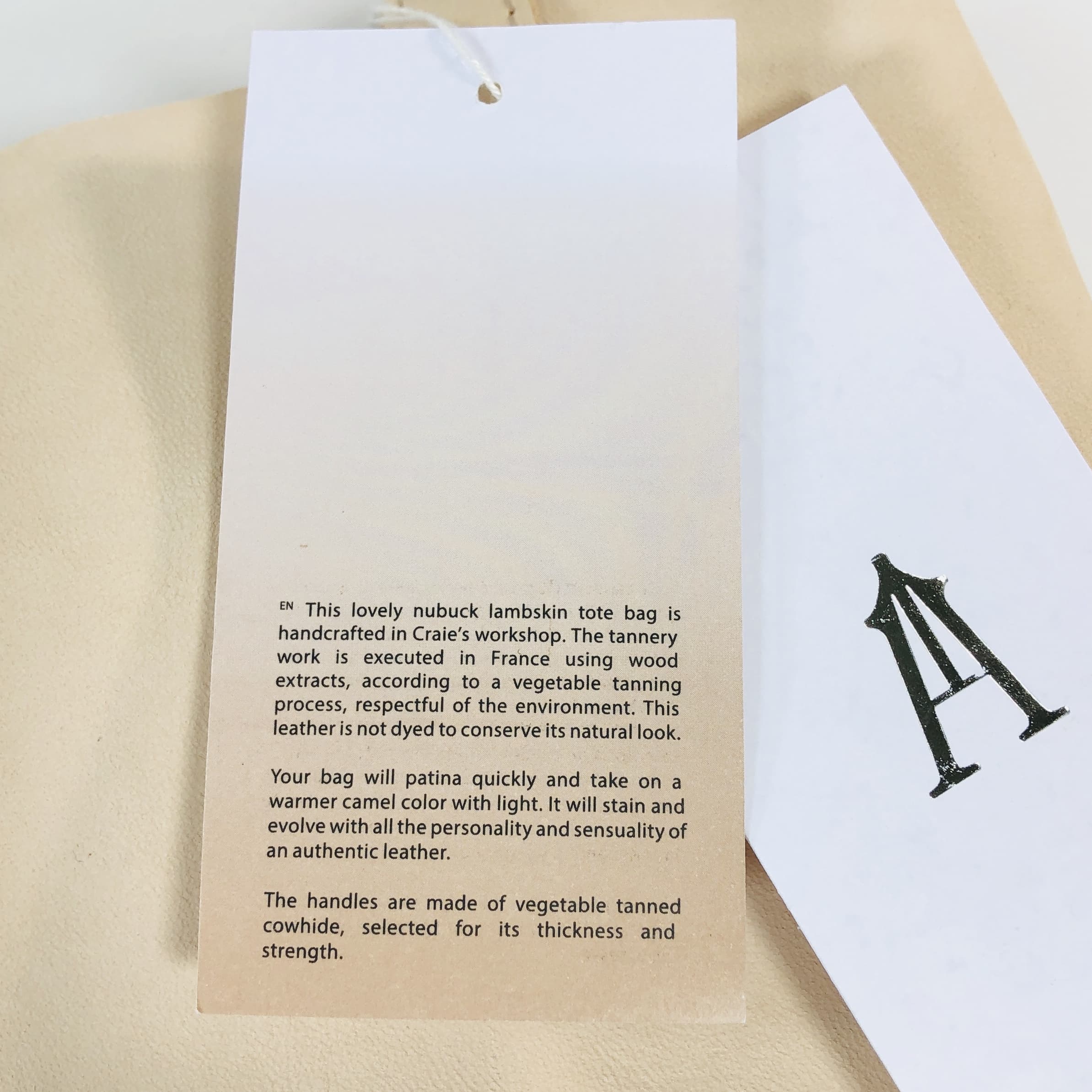 It is made of nubuck lambskin and the handle is stronger cow hide.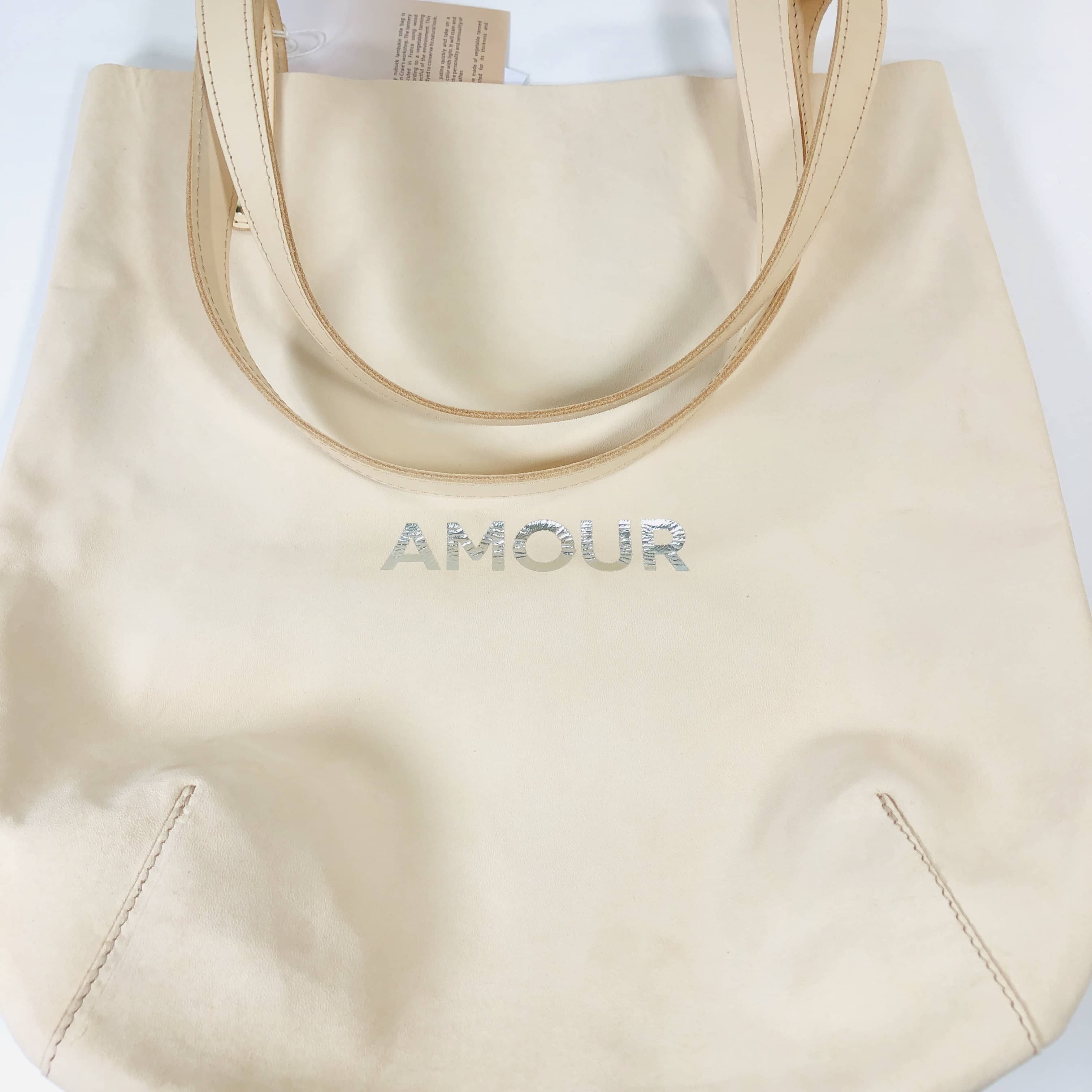 One side says "AMOUR" while the other side says "À LA FOLIE".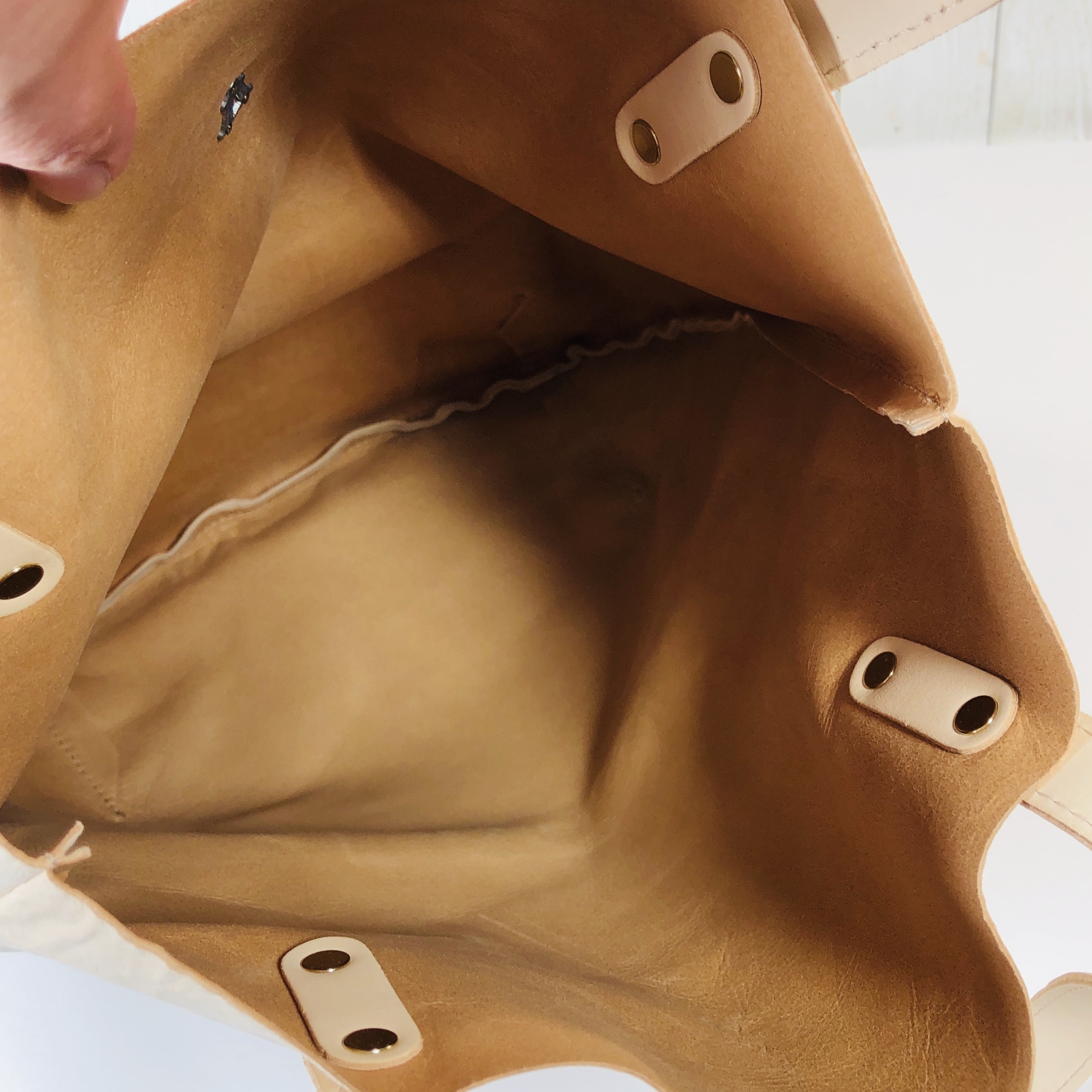 The inside is a darker tone.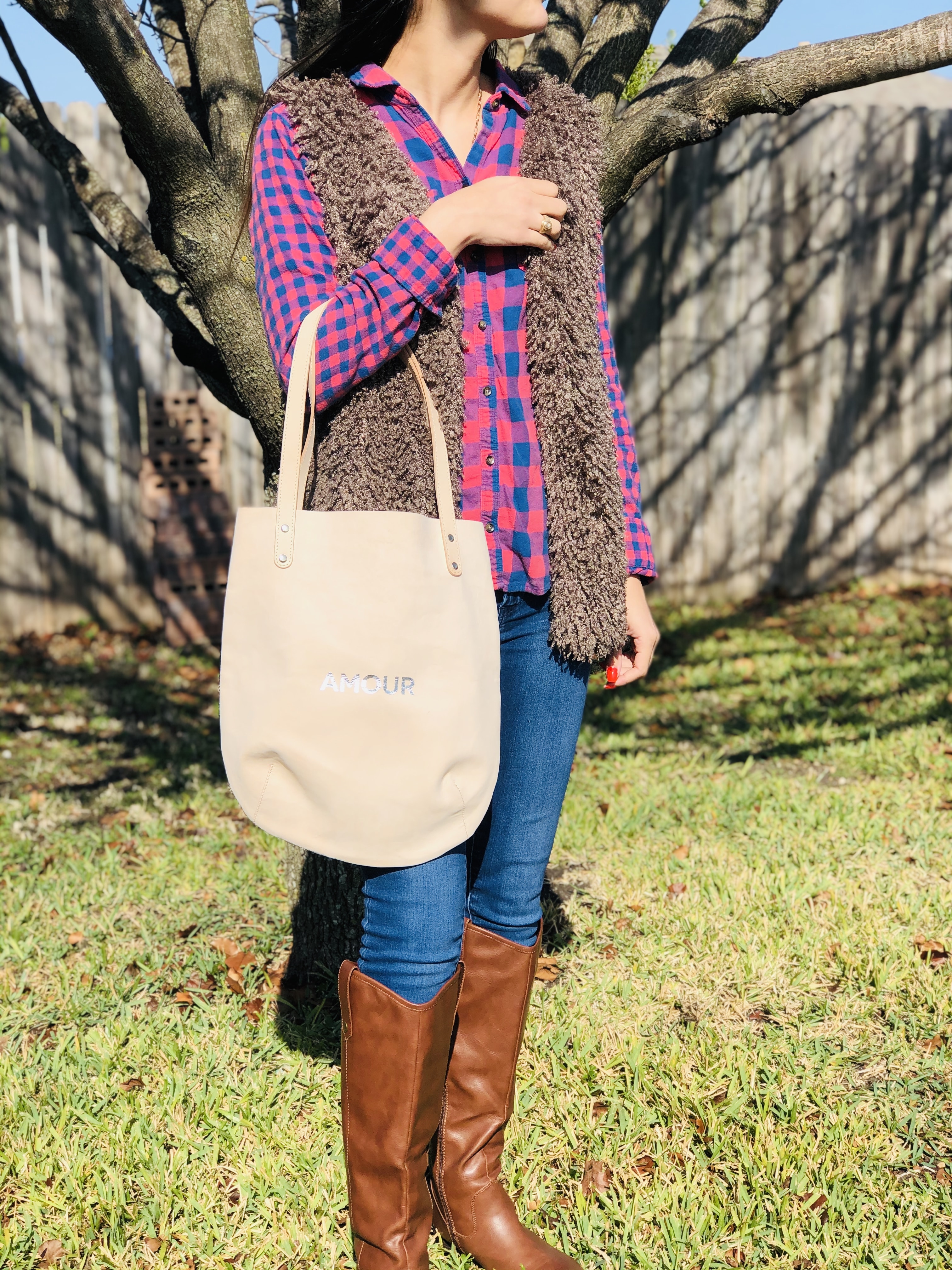 Here is my daughter holding the tote so you can get an idea of the size.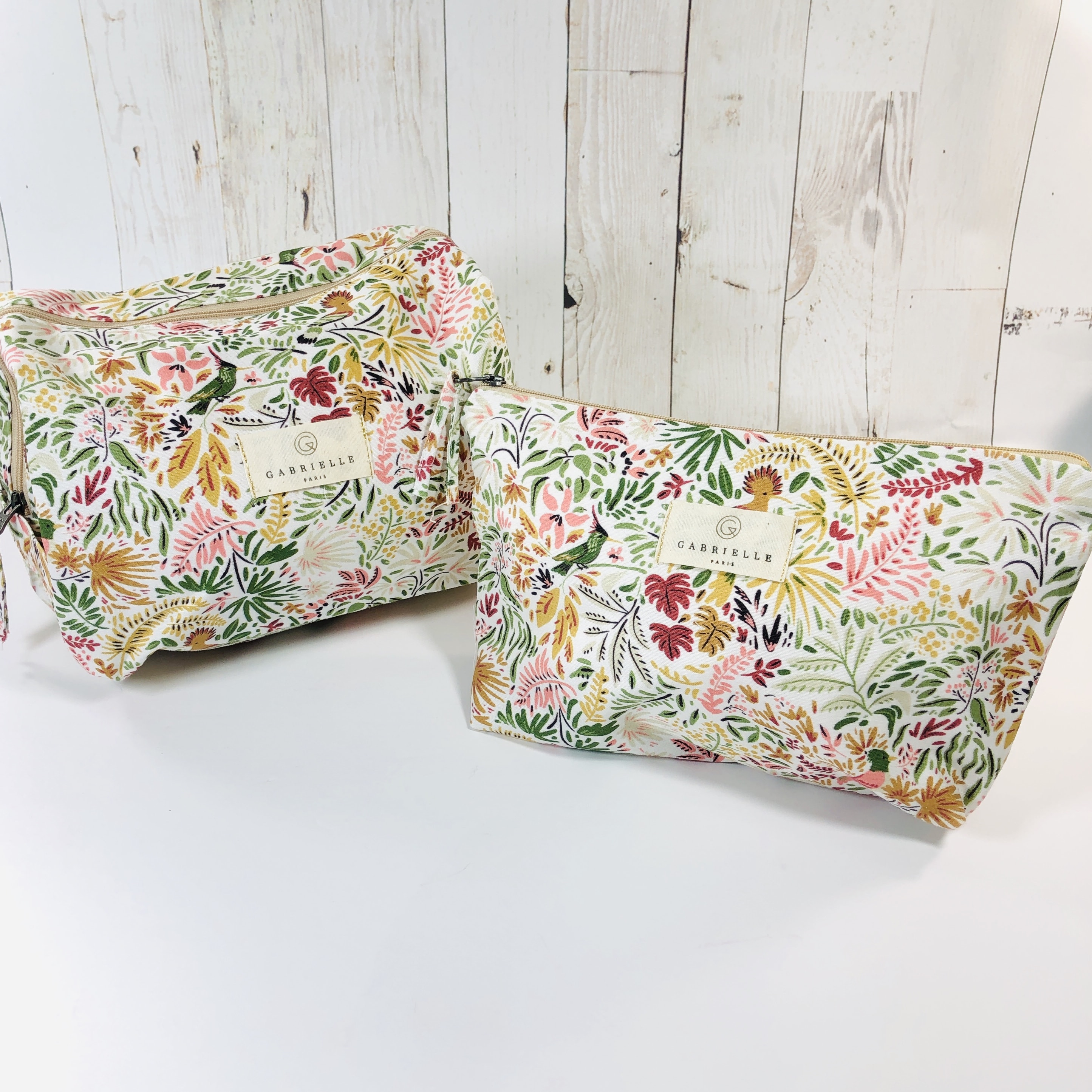 Gabrielle Paris Pocket and Toilet Bags (Similar items are $30 and $34.84) Two beautiful travel bags were included and I adore the print and colors!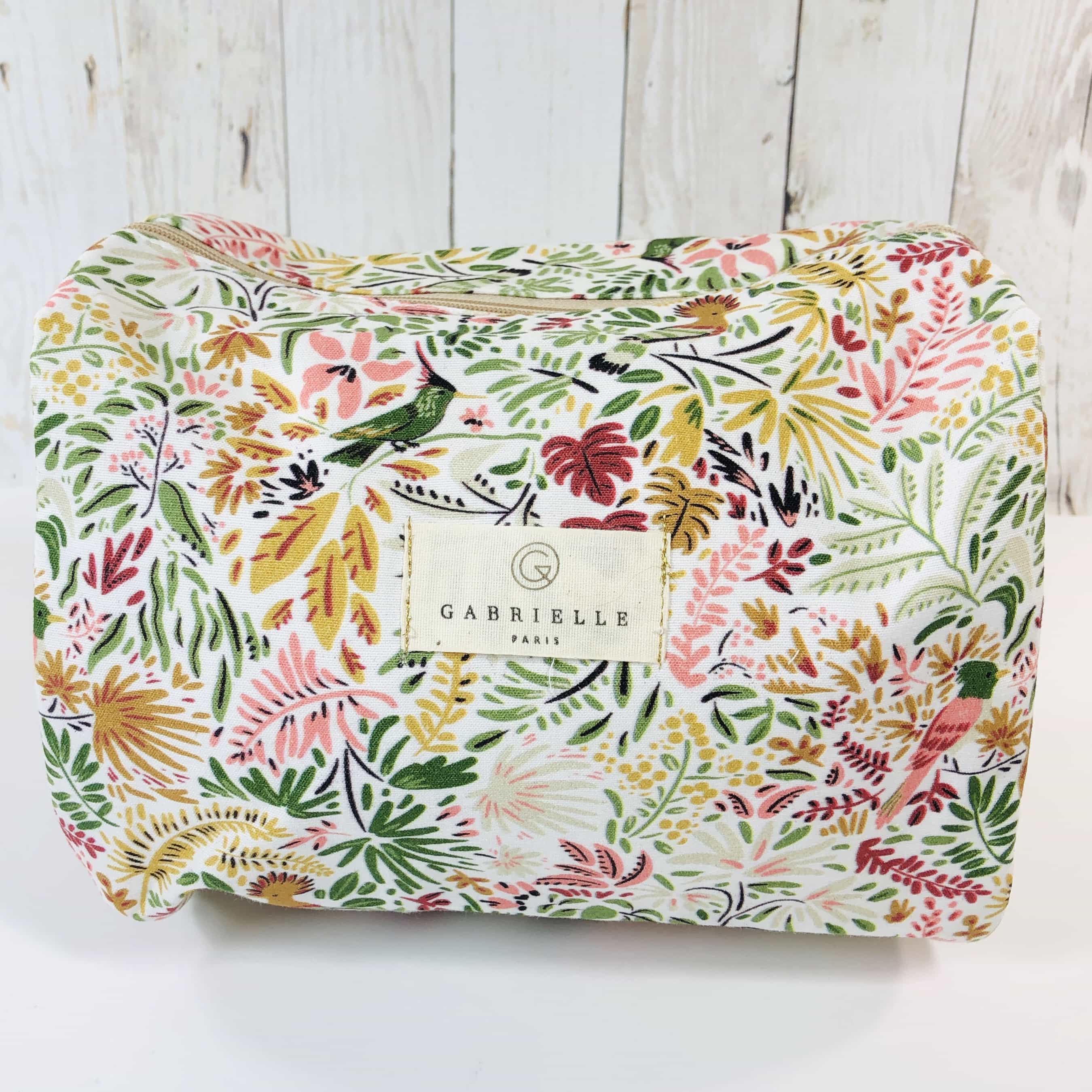 The Toilet Bag is the bigger of the two bags and has a side handle for carrying.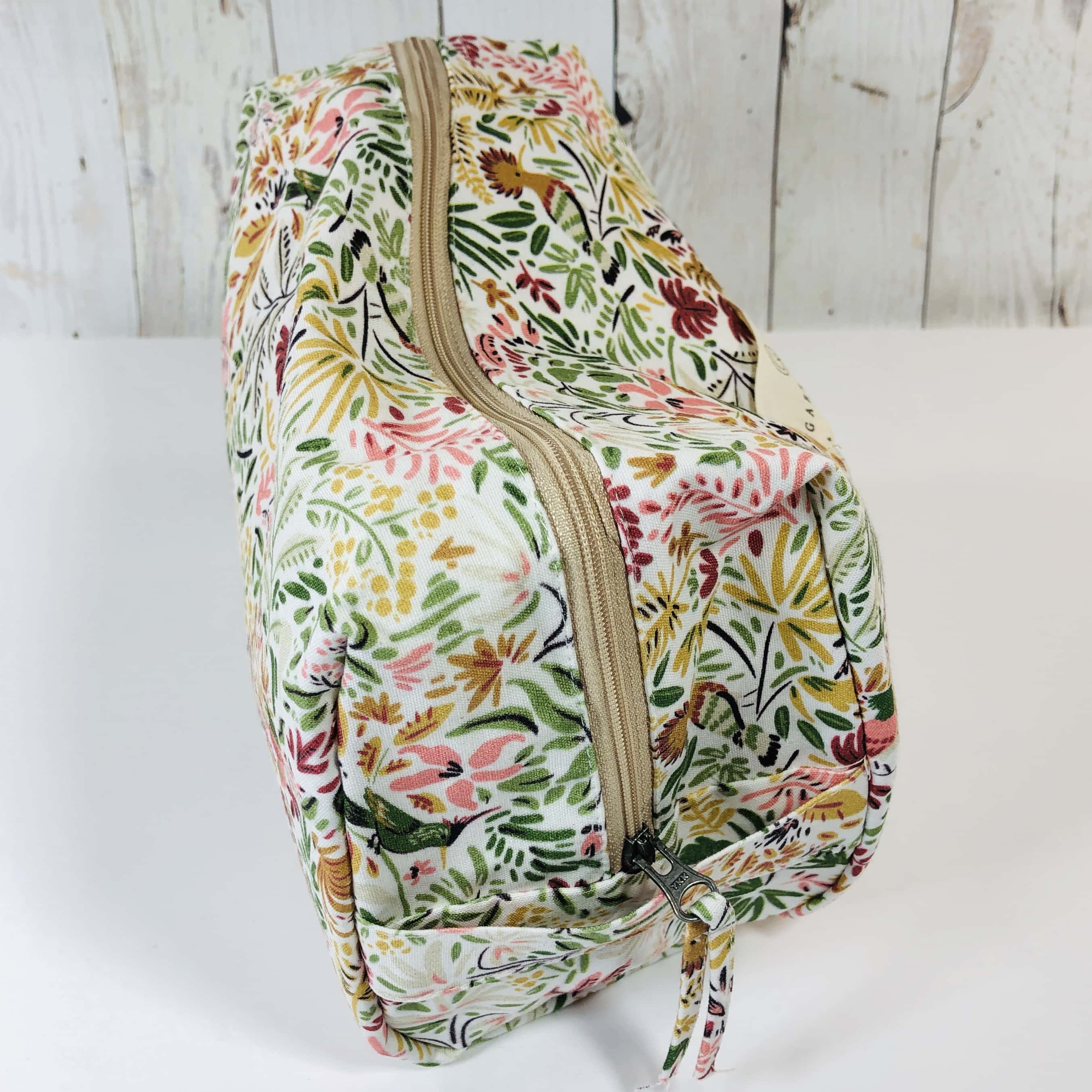 It has a zipper pull and the bag measures about 8″ long x 6″ tall x 4″ wide. It's good for a weekend's worth of products.
The inside is lined with plastic so it should be easy to clean. I didn't catch it in my picture but there are two inside pockets.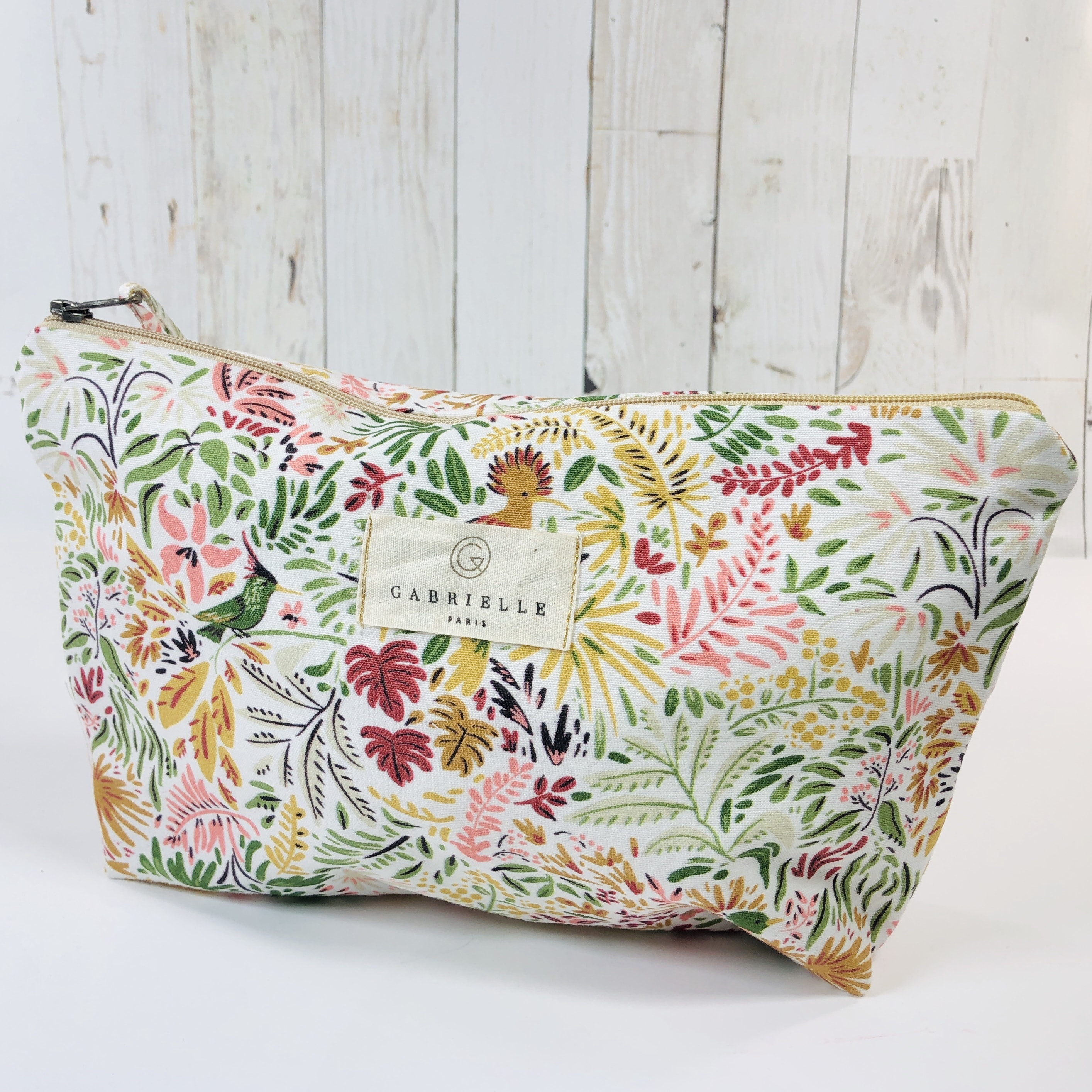 The pocket bag is about 5″ tall x 9″ wide. It also has a zipper pull.
It is lined with cotton and has a pocket on the inside. Both bags are soft sided and can be machine washed on delicate.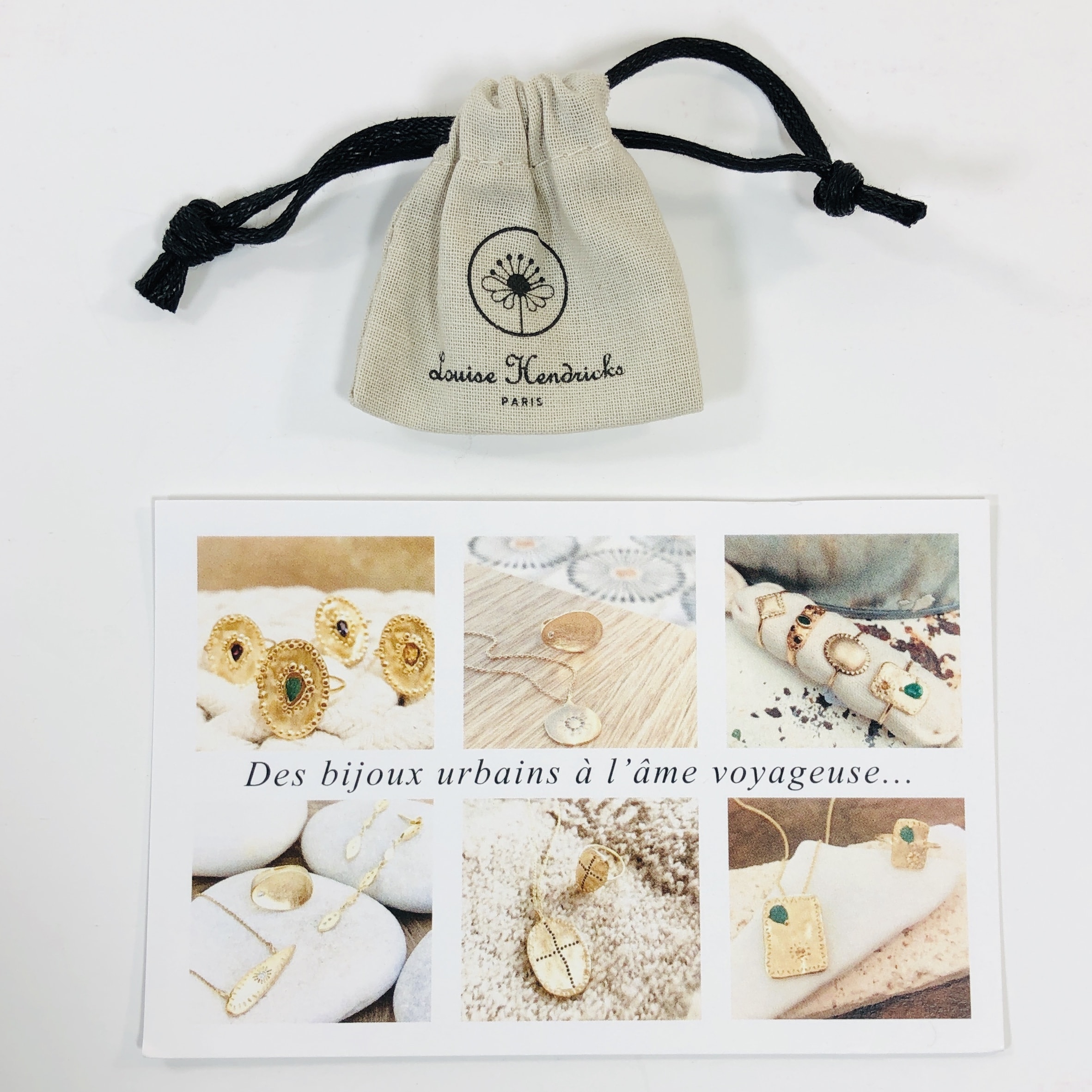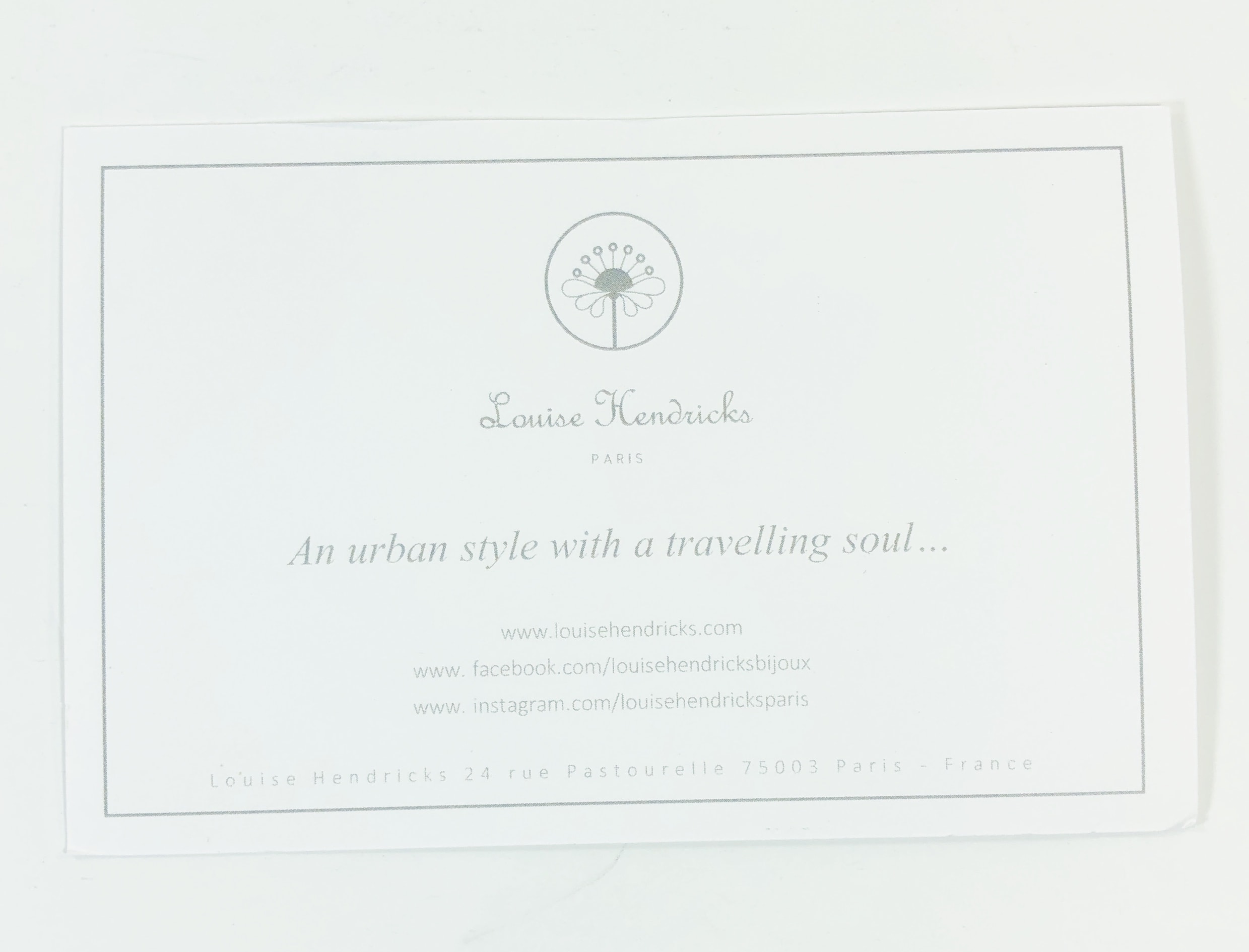 A delicate bracelet By Louise Hendricks came with a card.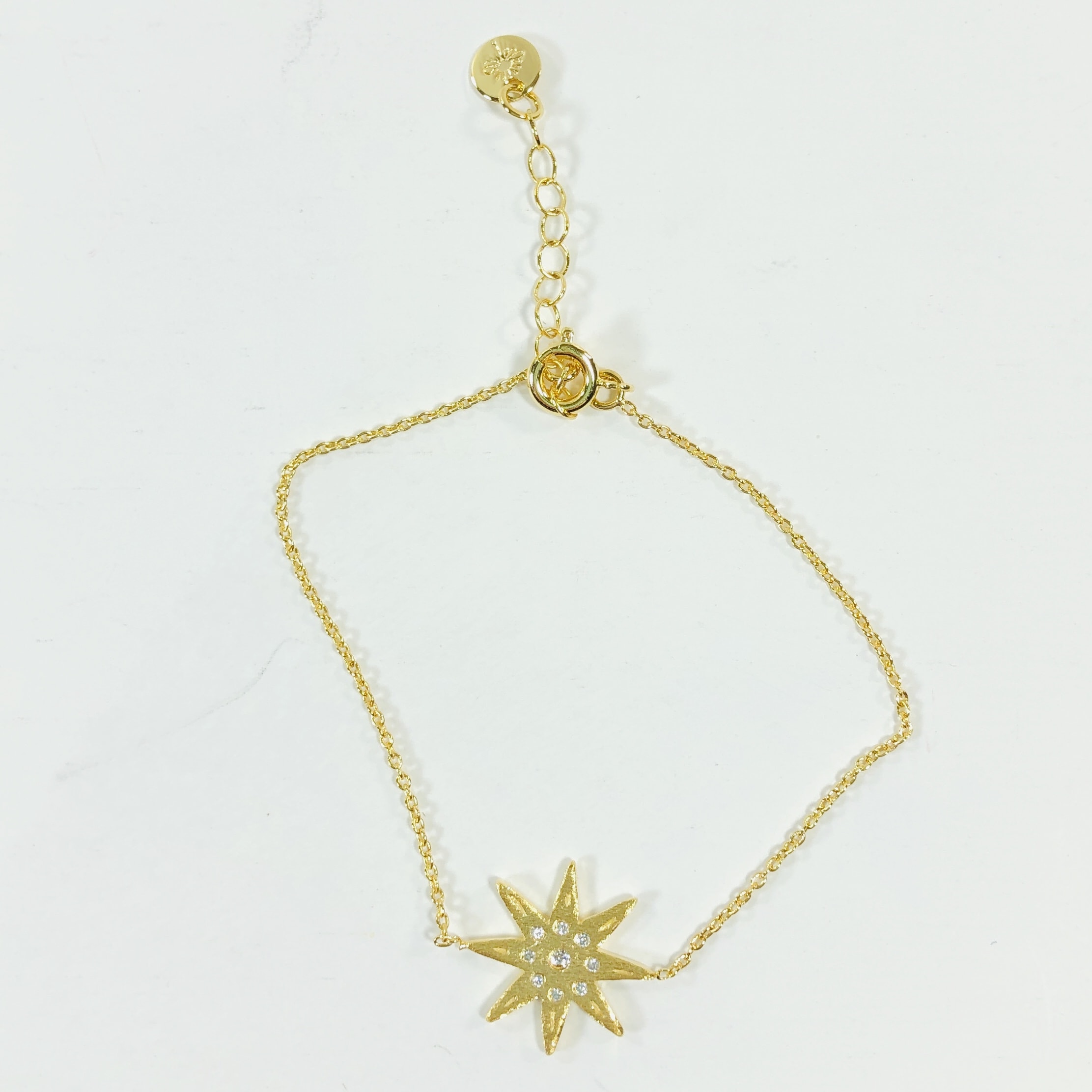 Louise Hendricks Electra M Bracelet (84€, around $93.03 USD) The star has a setting of white zircon in the shape of a flower and is on a gold tone-chain. The bracelet is about 6.5″ long and has a 1.25″ extender, so almost 8″ total. It has a delicate, feminine look and is from a designer who specializes in boho chic jewelry.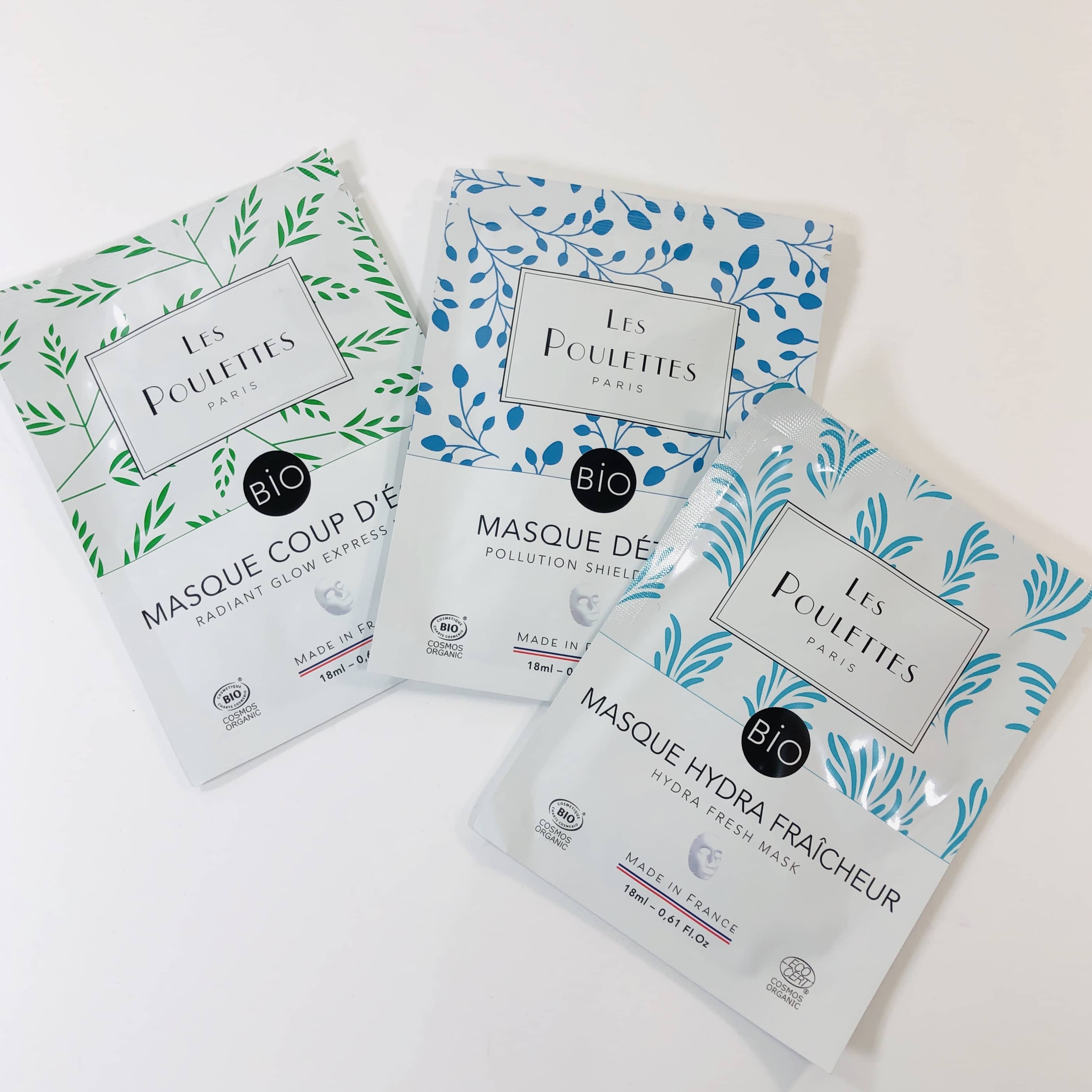 Sheet Masks By Les Poulettes (7,90€, around $8.75 USD each, so a total of around $26.25 for the set) I know all about sheet masks from Korea but I had no idea that France makes their own masks! We received a set of three different kinds for a variety of skin care needs.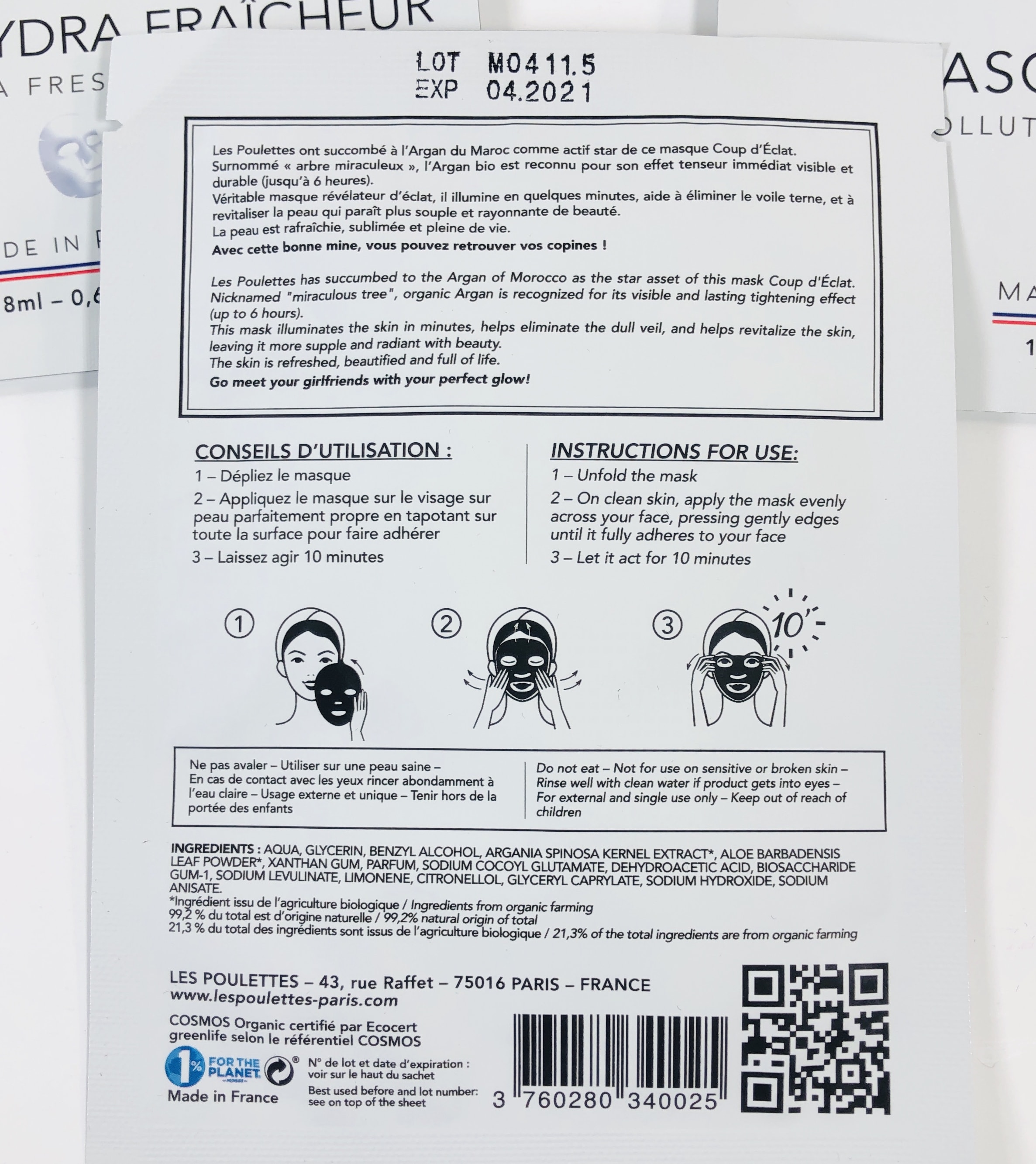 Each mask had directions in English on the back, plus a list of ingredients. This is a wonderful way to treat yourself and relax during this hectic time of year, plus you can go out knowing your skin is radiant!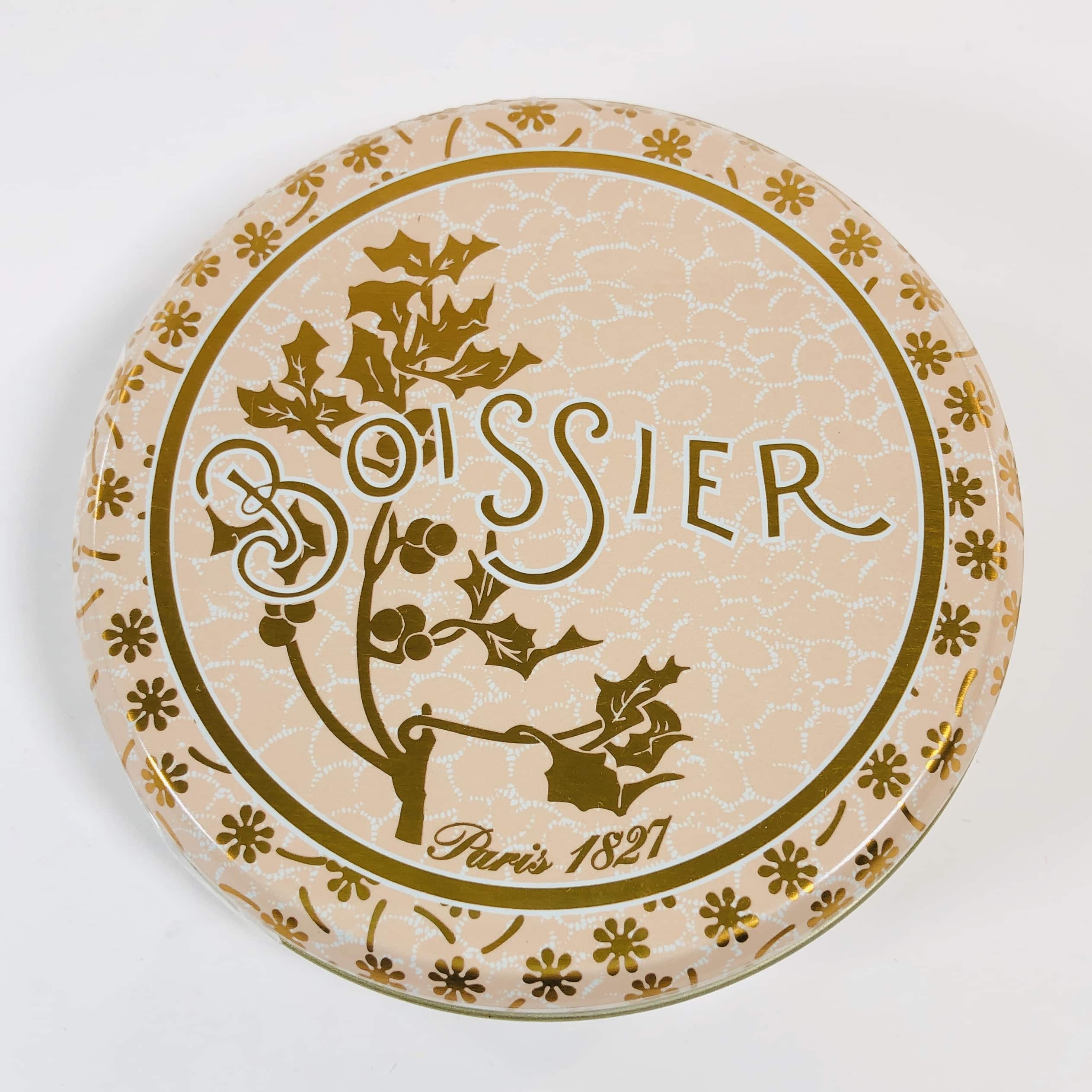 Boissier Froufrous Candies (similar item found here) A tasty treat ends our box on a sweet note.
Ingredients are listed on the back and I like that these candies get their colors from natural sources.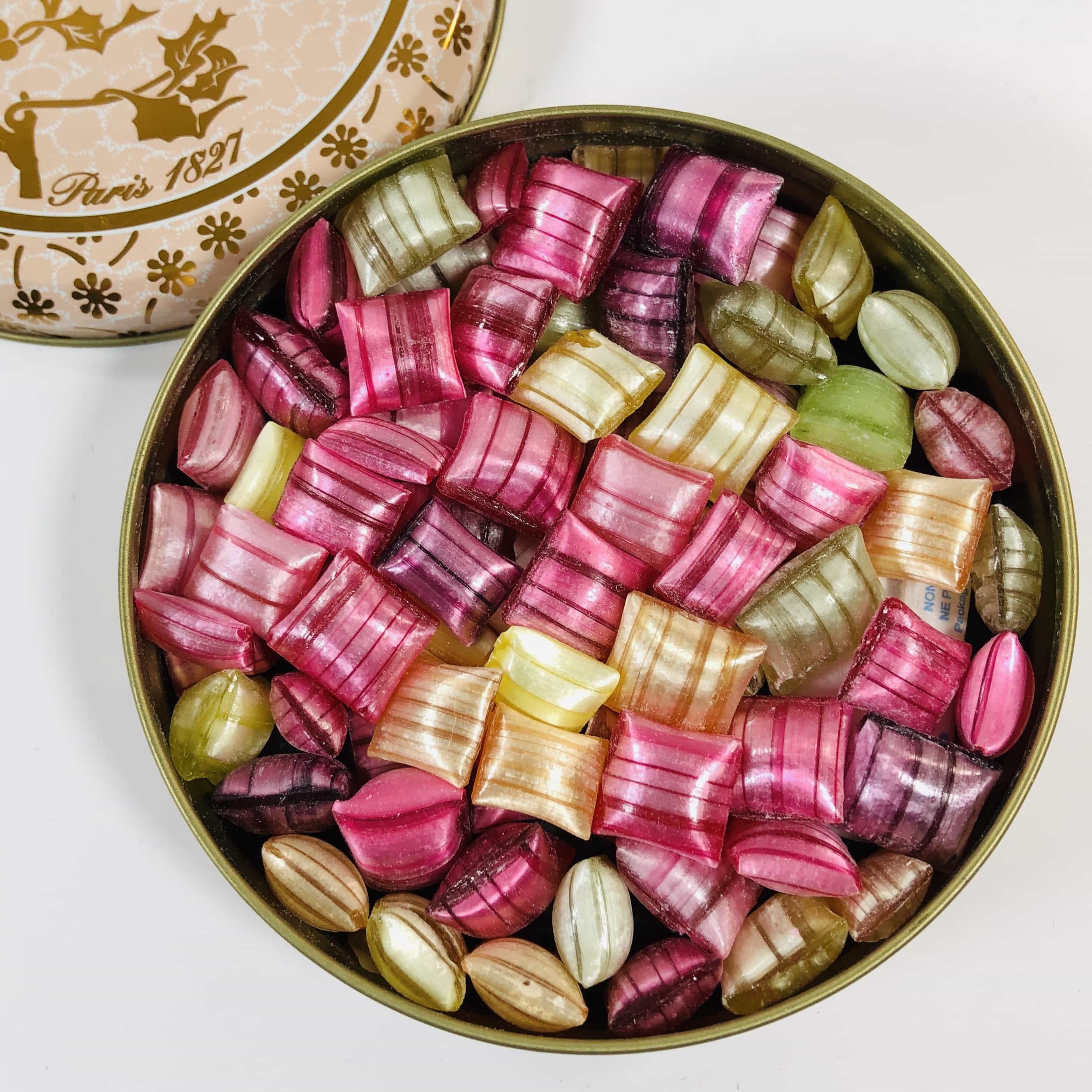 They come in assorted flavors: apricot, cherry, raspberry, black currant, orange, plum, and quince. They are delicious and delicate and of course they are super adorable.
I was extremely impressed with the quality and value of the limited edition Daughter Box from My Stylish French Box! My daughter especially appreciates high quality items and this box was full of well-made products. Some of them will be used up quickly (the candy, the sheet masks) but the bag, bracelet, and pouchettes will last for a long time and are timeless in style. I think this is an excellent gift for someone special who appreciates quality over quantity. It is a very feminine and youthful box and I know my daughter loved everything in here!
Are you getting My Stylish French Box Daughter Box?