Menlo Club, formerly Five Four Club, is a men's clothing monthly subscription club – sign up, pick a style profile and your sizes, and get clothes every month. The subscription is a $60 flat monthly fee, and traditionally subscribers receive a variable number of items each month, depending on the value of the month's selections (months with several items usually include a tee-shirt or other lower value item). This subscription ships at the end of the month. Along with the curated monthly packages, members will receive up to 25% off items in the Menlo House E-Commerce store, as well as free shipping on all orders and access to exclusive member-only items.
DEAL: Get your first month for just $25 – that's almost 60% off! Use the coupon code HelloSubscription to get this offer and join here.
All the items were packed in a yellow mailer.
The Menlo Club product rotation is discussed more below.
A calendar of Menlo Club's offerings per month. This schedule provides a balanced wardrobe replenishment through the course of the year. The Menlo Club subscriptions will include Five Four clothing, shoes from the New Republic footwear line made in collaboration with Mark McNairy, and the Grand AC athletic and leisure wear line. New Republic and Grand AC items each will be featured two months of the year, with Five Four selections appearing in the remaining eight months.
This month's box included an exclusive $25 gift card from FOCO!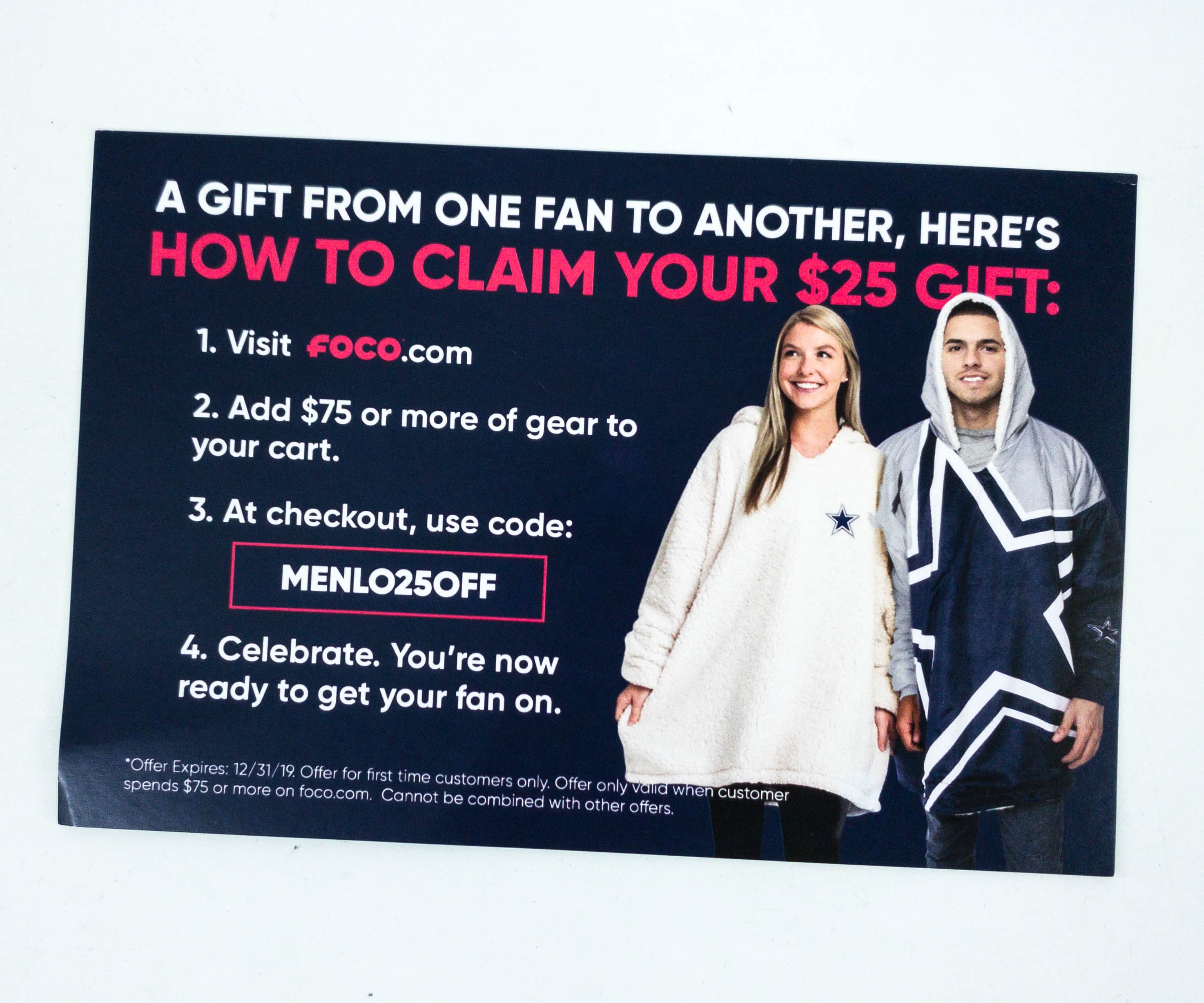 At the back is the instruction on how to use the gift code.
Everything I received this month!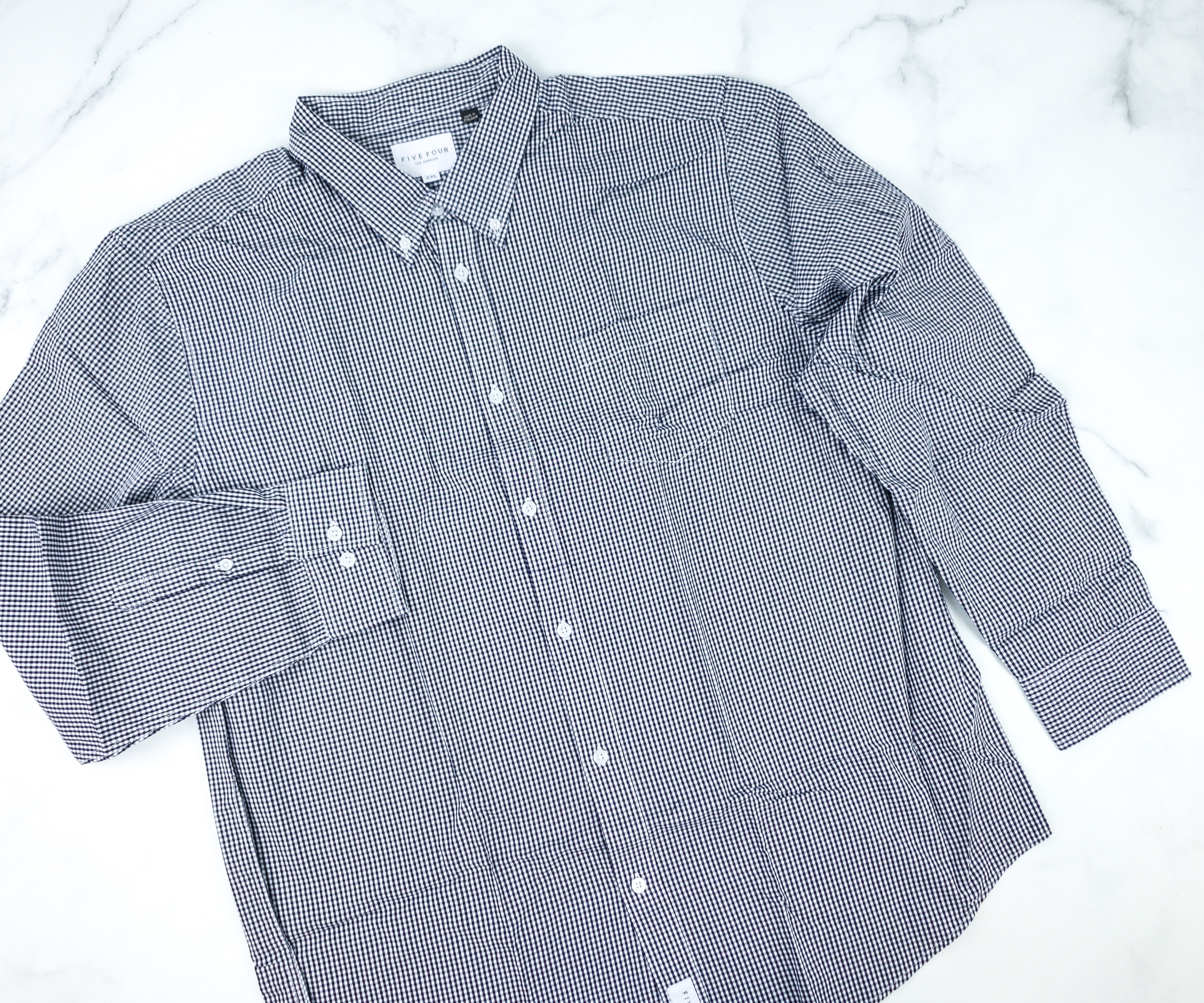 Porter Long Sleeve Shirt – Navy – Long Sleeve. The long-sleeved shirt is nice and comfortable on the skin.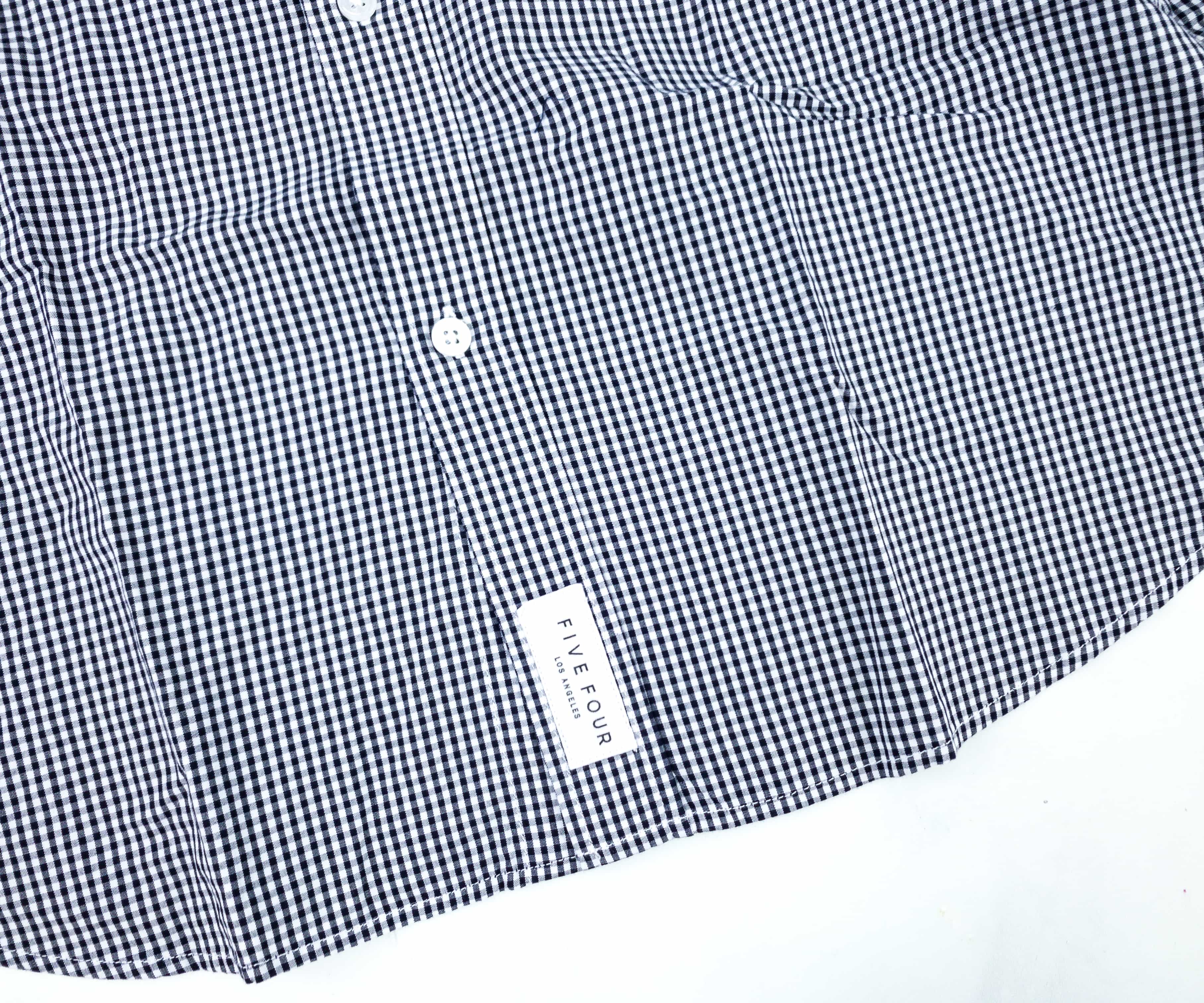 It has a fine checkered pattern. There is a minimalist tag that can be found at the middle bottom part of the shirt with the brand name.
It also has white buttons that almost blend in with the fabric. I find that this shirt is more of a casual to formal wear attire. Definitely not something you can wear on a regular day out.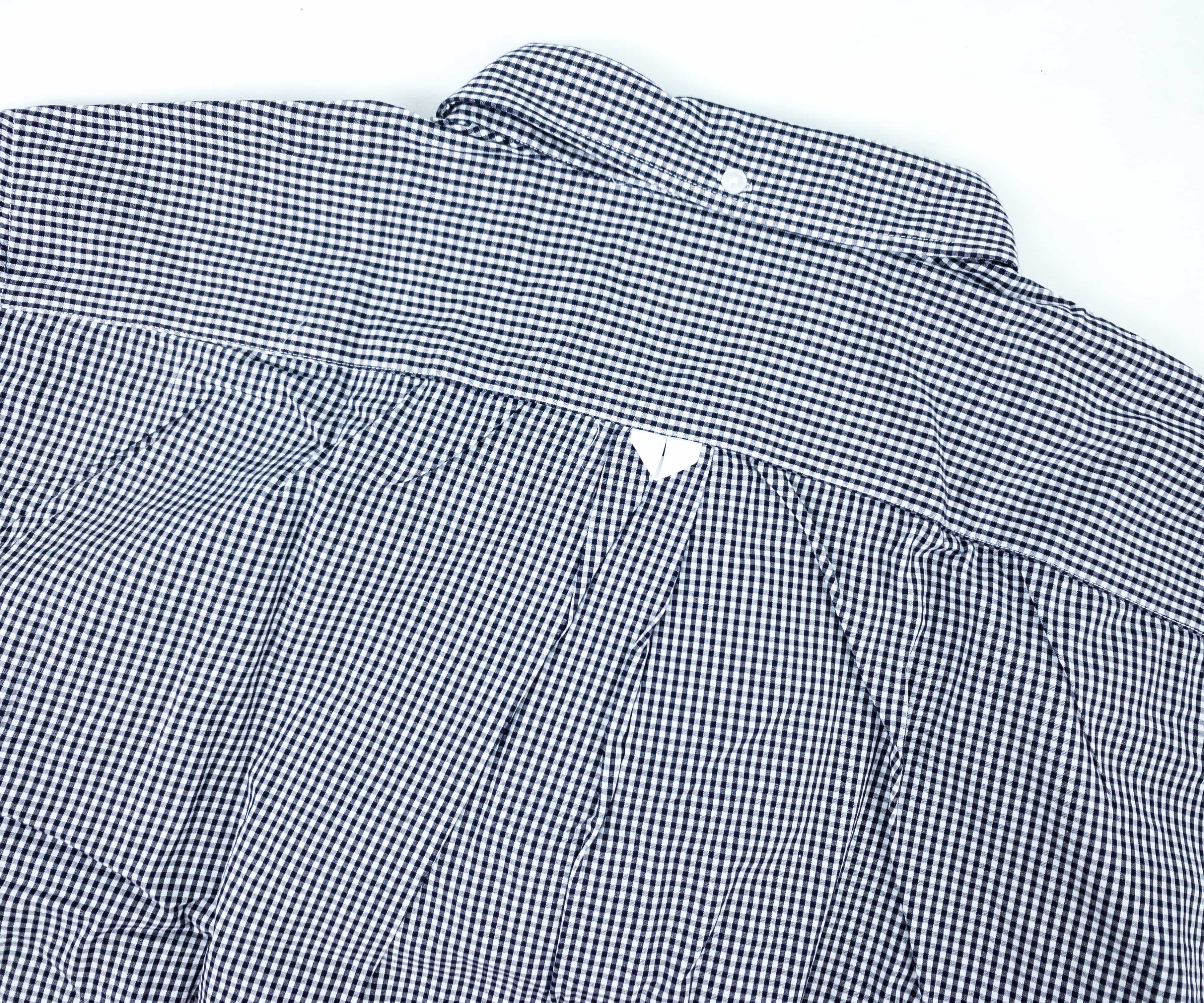 But since the color is just your basic black and white, it can easily be paired up with anything. You can pair it up with slacks for a more formal look or play it up with your favorite jeans for a more casual look.
Freestone Pullover – Navy – Pullovers. Just in time for the winter season, this pullover is a must-have. The fabric is soft and comfortable on the skin. It can be layered with other garments when the temperatures go down.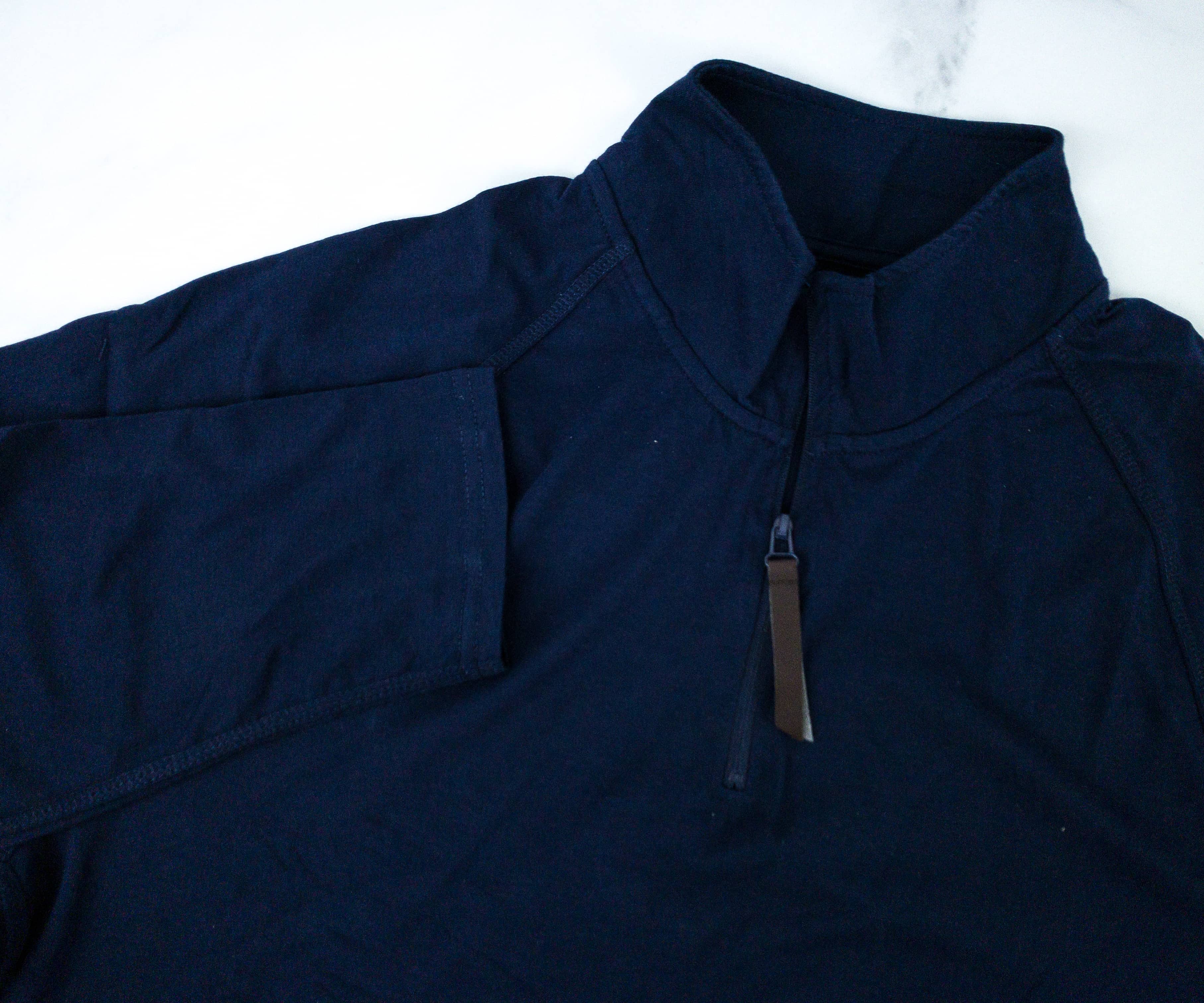 It has a zipper at the neck opening. You can easily adjust it depending on what makes you comfortable.
I also like the pockets on the side! I can slip my hands into them whenever the cold gets a bit much.
I really like this month's selection! Menlo Club helps me add items to my wardrobe that I can really use. From casual and formal wear to your everyday clothing, they have it. I'm really happy with the long sleeve shirt that I got this month, especially because the season of parties and gatherings is upon us. I love how I can wear it both at parties and even just on casual days out with my family. The pullover is really nice too! It's super comfortable and definitely going to be a staple in my wardrobe! I can't wait for what I'm going to get for next month's box!
What do you think of this men's clothing subscription?