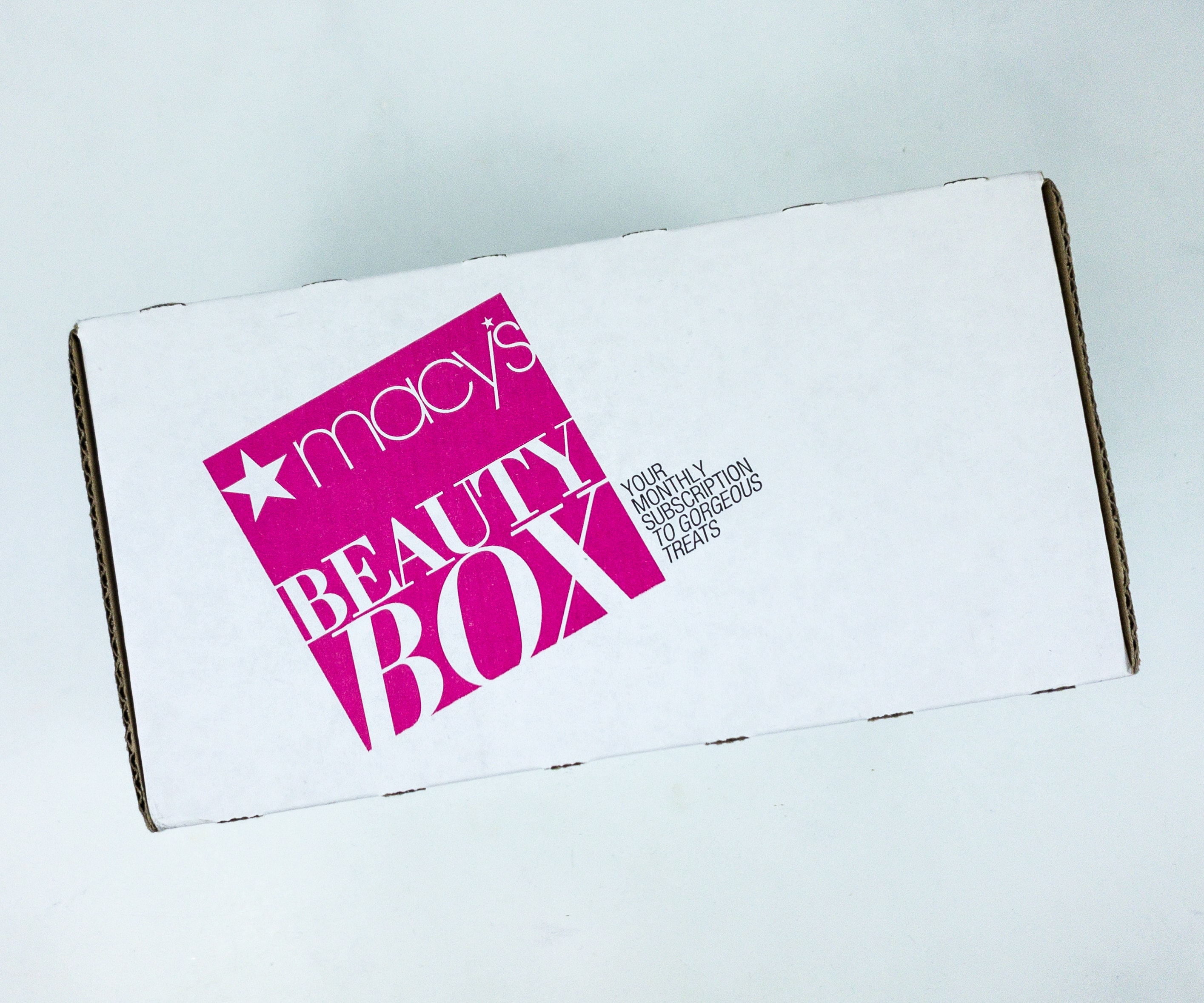 Macy's Beauty Box is a monthly subscription that delivers five deluxe beauty samples, one bonus item, and a collectible cosmetics bag for $15 per month. Beauty Box subscribers also get an exclusive $5 beauty coupon that can be used online and in-store.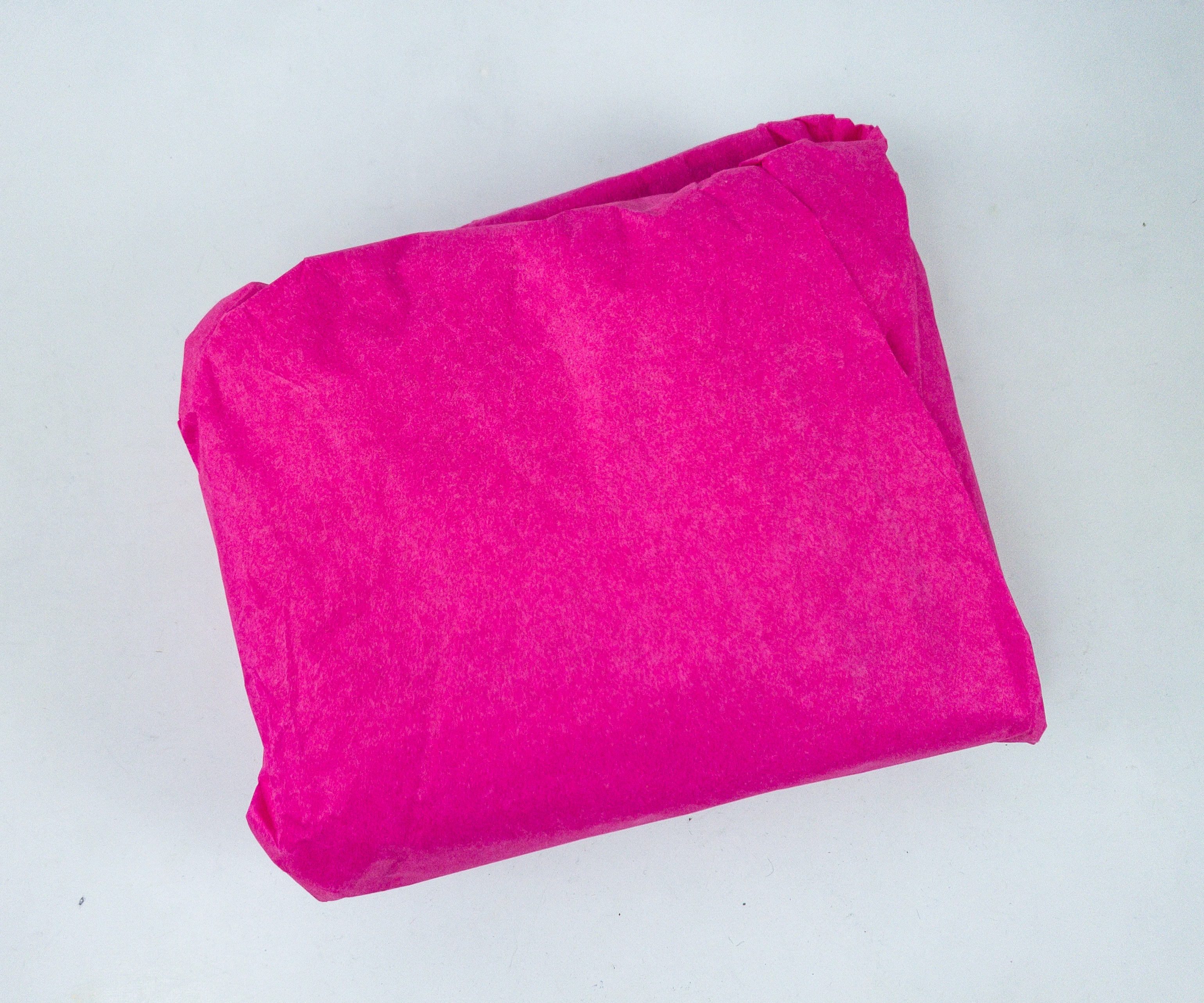 The items were wrapped in pink wrapping paper!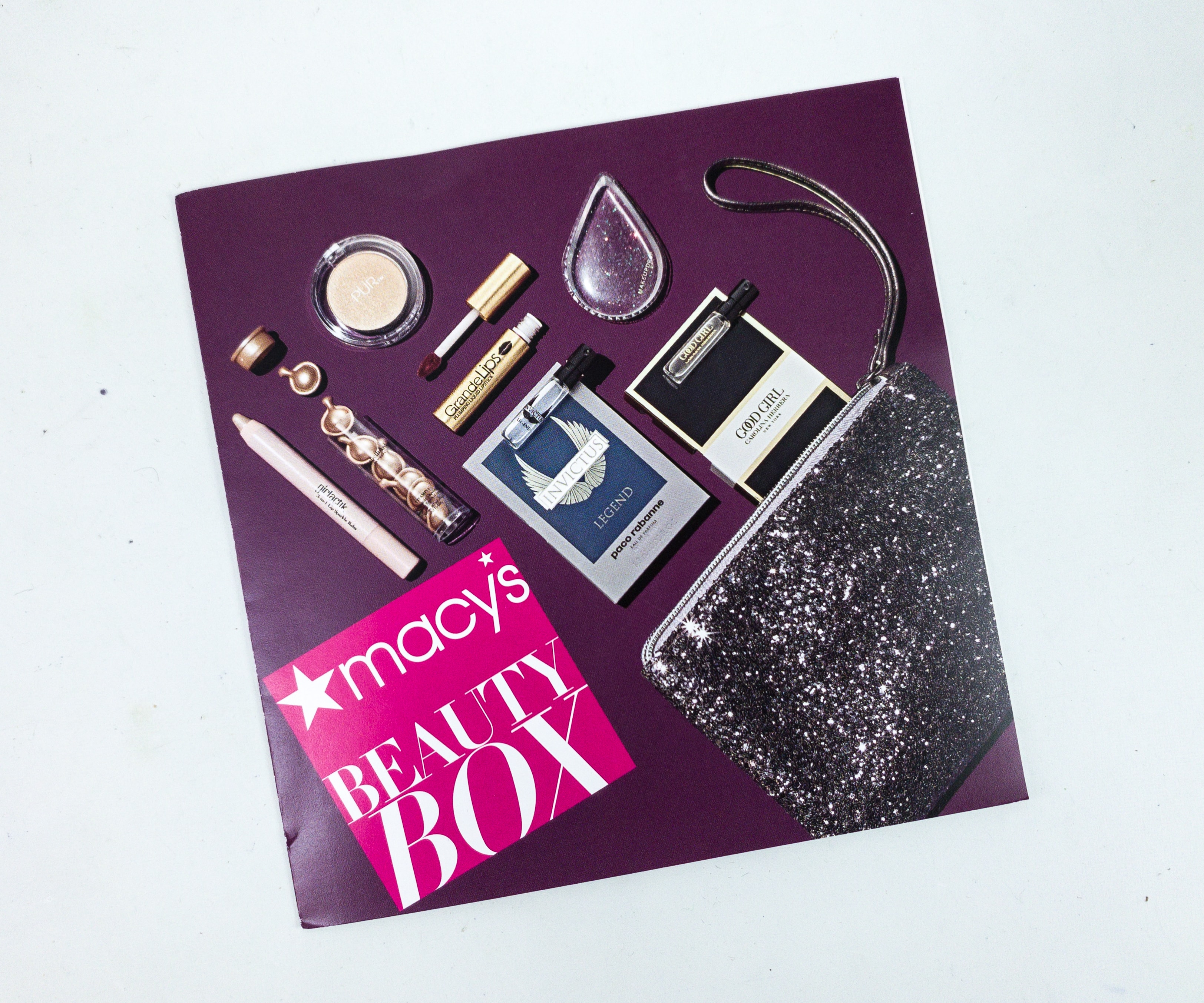 Each package comes with a Macy Beauty Box booklet.
We also got a $10 off coupon. The coupon is valid in-store or online from 11/29/19 until 1/31/20. Check out these categories sorted from low to high price: Bath & Body, Natural Beauty, Makeup, Skincare, and Travel-size.
Unfortunately, Macy's has totally decimated this benefit by starting to charge shipping on beauty orders. This benefit is basically nothing unless you are looking to buy a $49+ item or you can use it in-store.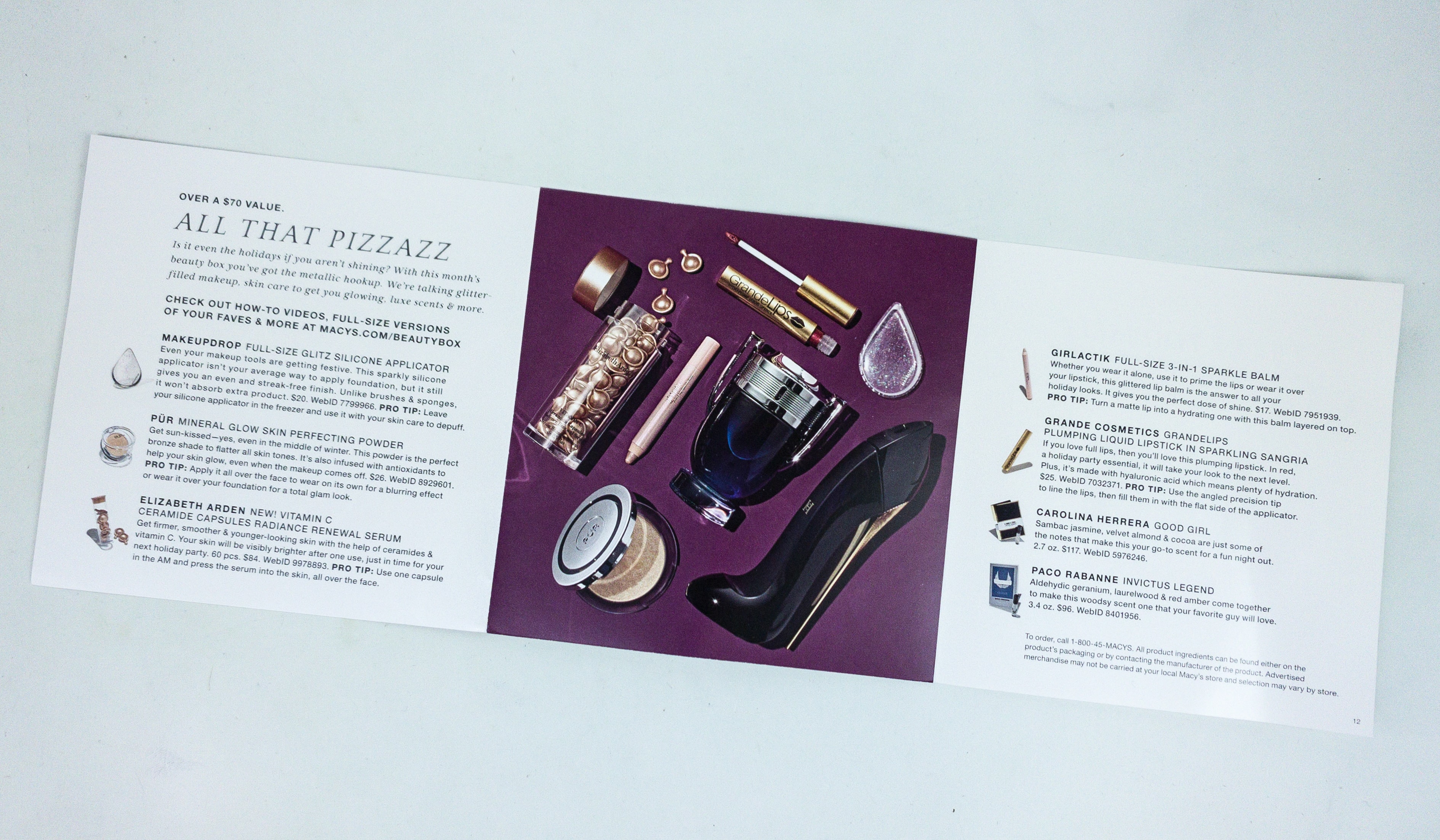 The information booklet gives you a list of all the items included in the box.
ALL THAT PIZZAZZ

Is it even holidays if you aren't shining? With this month's beauty box you've got the metallic hookup. We're talking glitter filled make-up, skin care to get you glowing, luxe scents & more.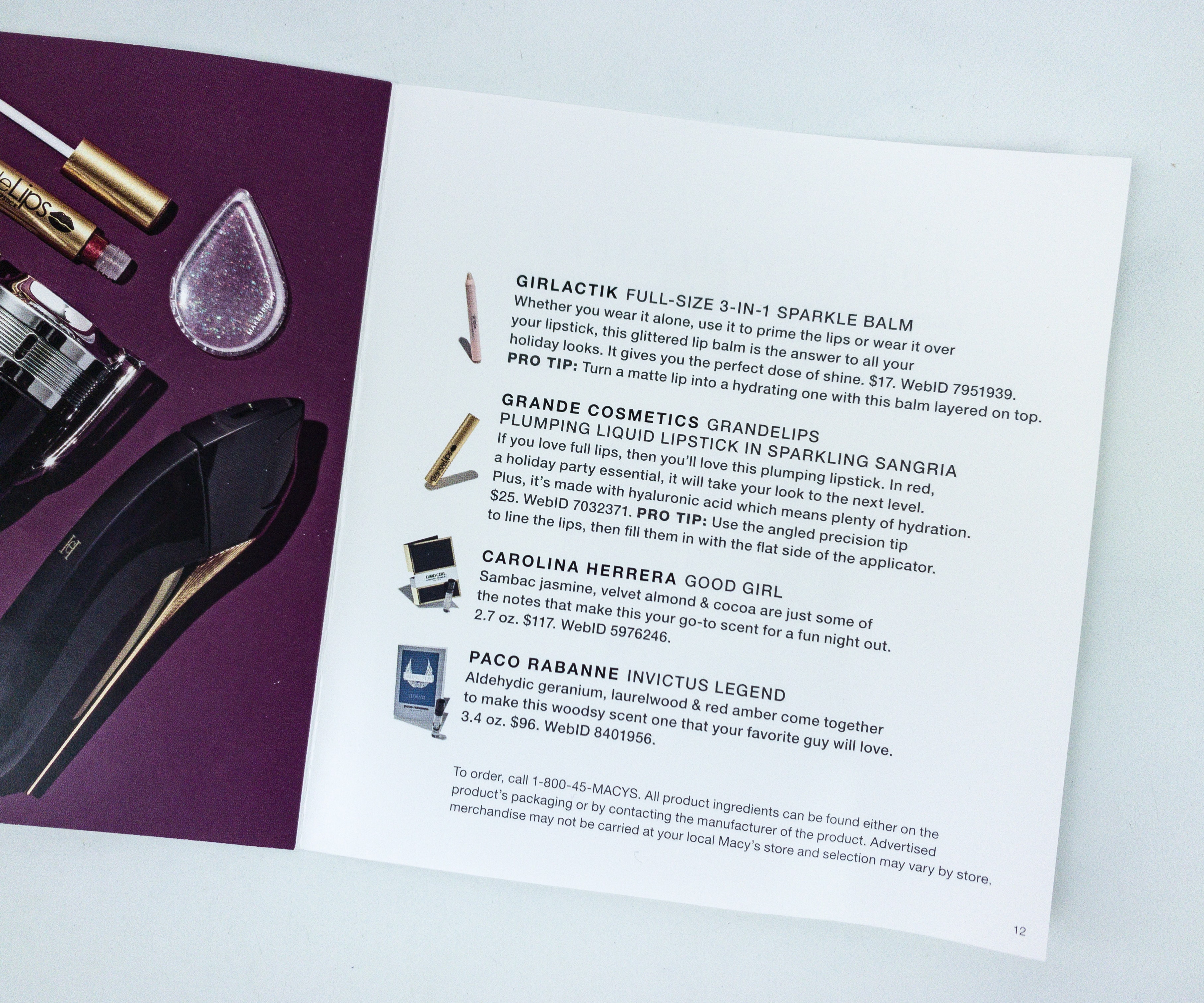 There's also a photo and a short description for each item.
Some items even included tips on how to use them.
For this month, we got a card that says they've run out of one of the samples so they sent a replacement instead.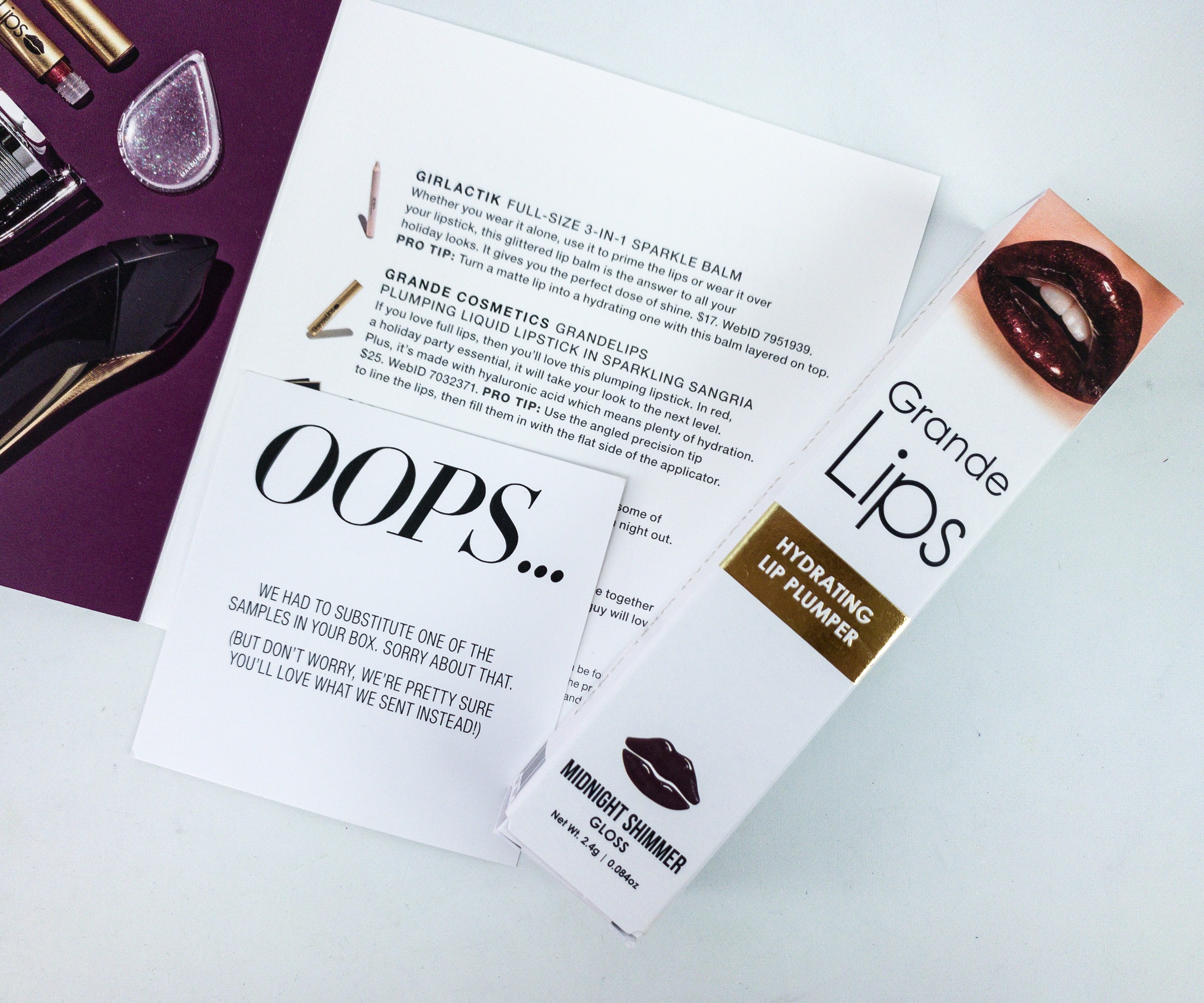 The original Grande Lips variant was supposed to be Sparkling Sangria but they sent Midnight Summer.
Everything in the December 2019 Macy's Beauty Box!
Glitter Wristlet. This wristlet is so cute! The size is just right for whatever you may need for quick touch-ups.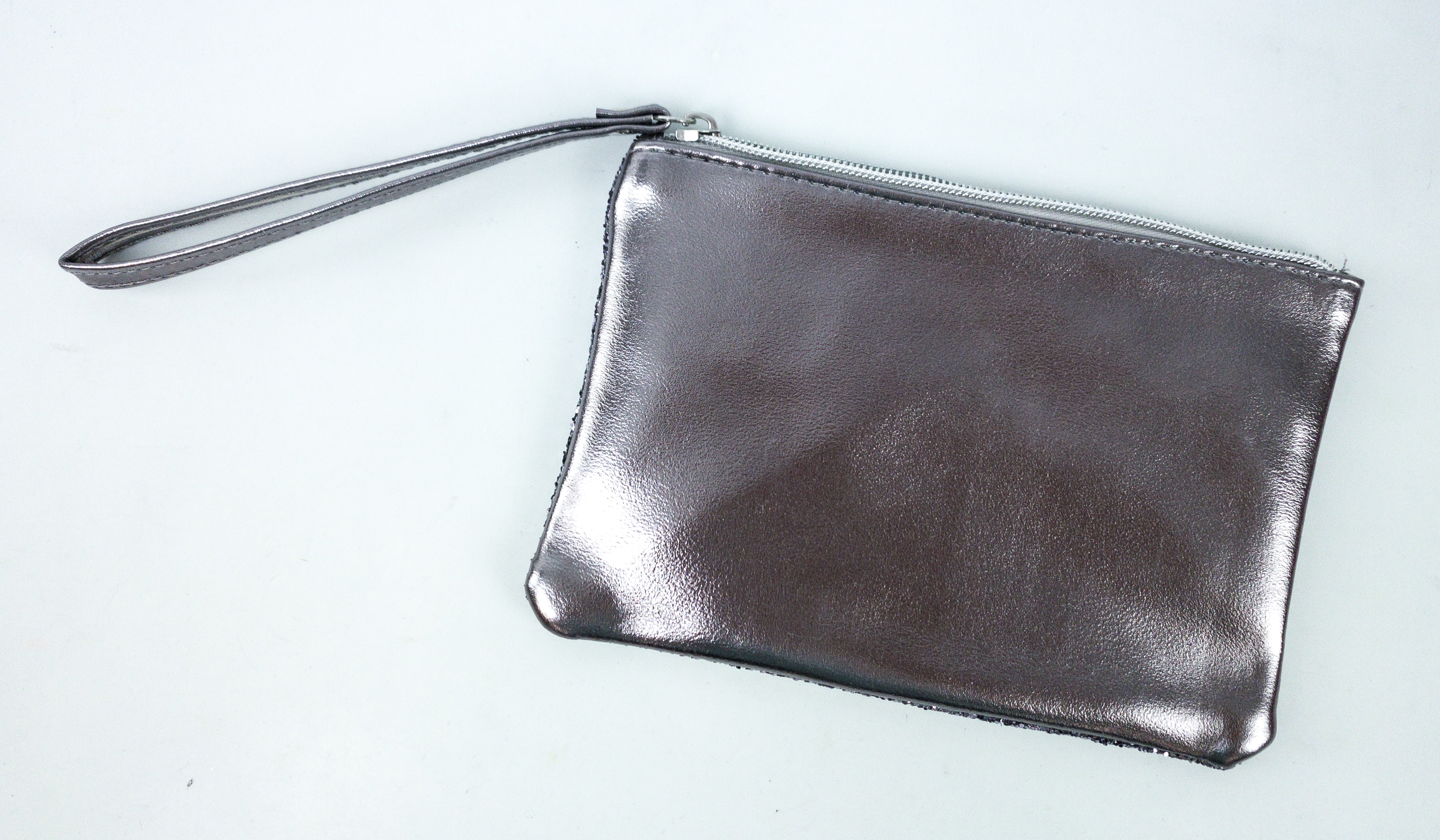 While the other side is a glittery extravaganza, the back is a much simpler silver-colored faux leather.
It has silver hardware and the zipper isn't flimsy. When not wearing make-up for the day, you can also use this to stash in cards, coins and even a couple of bills.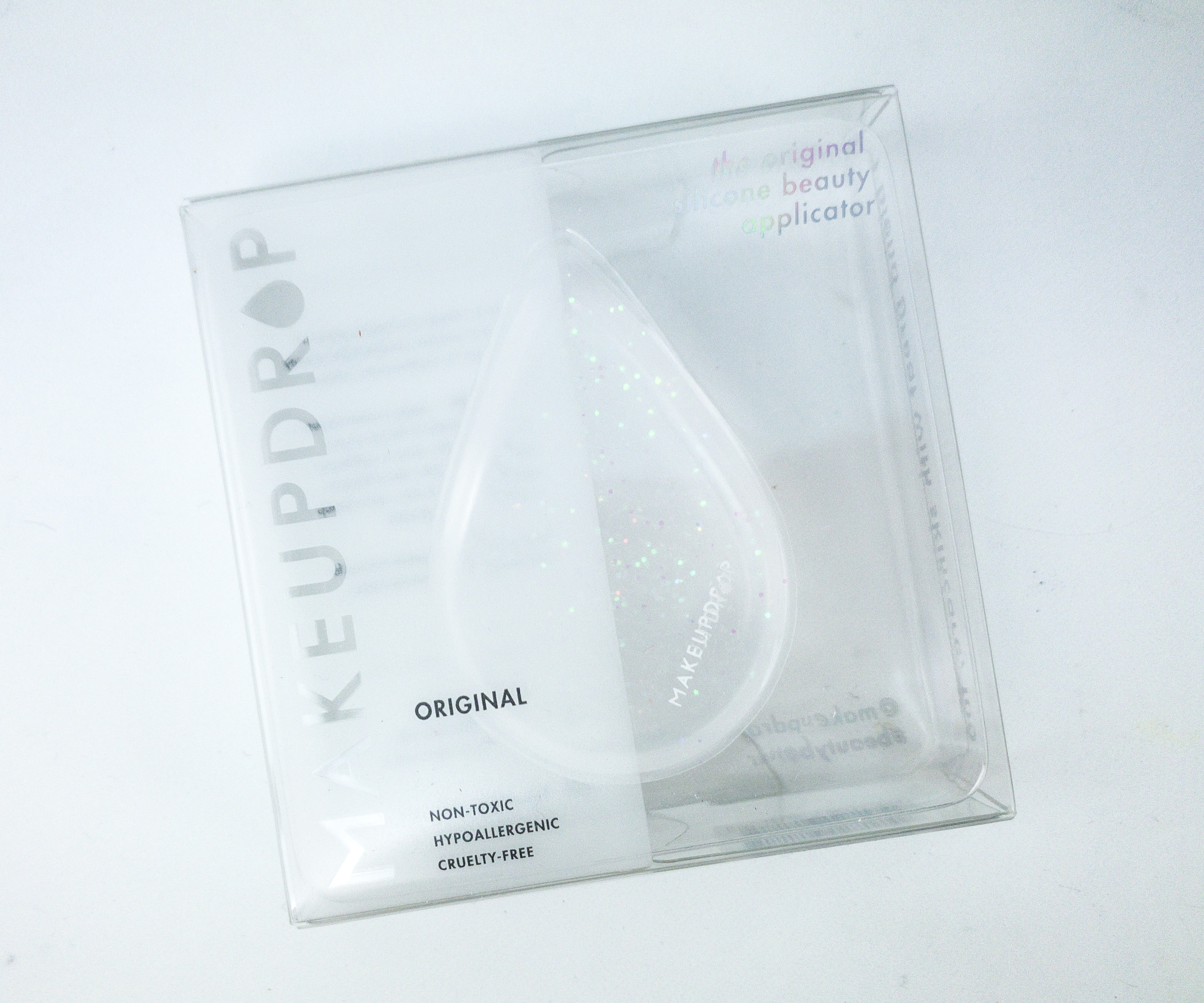 Makeup Drop Full-Size Glitz Silicone Applicator ($20) The silicone sponge arrived in a clear box. It's non-toxic, hypoallergenic, and cruelty-free. Although I prefer sponge applicators, this silicone one applies the product pretty well.
This is very aesthetically pleasing. It has small holographic glitters on the inside that makes it look extra cute so you can use it as a display on your vanity area.

PÜR Mineral Glow Skin Perfecting Powder ($5.20) I like this highlighter, it perks up the look of my skin in an instant!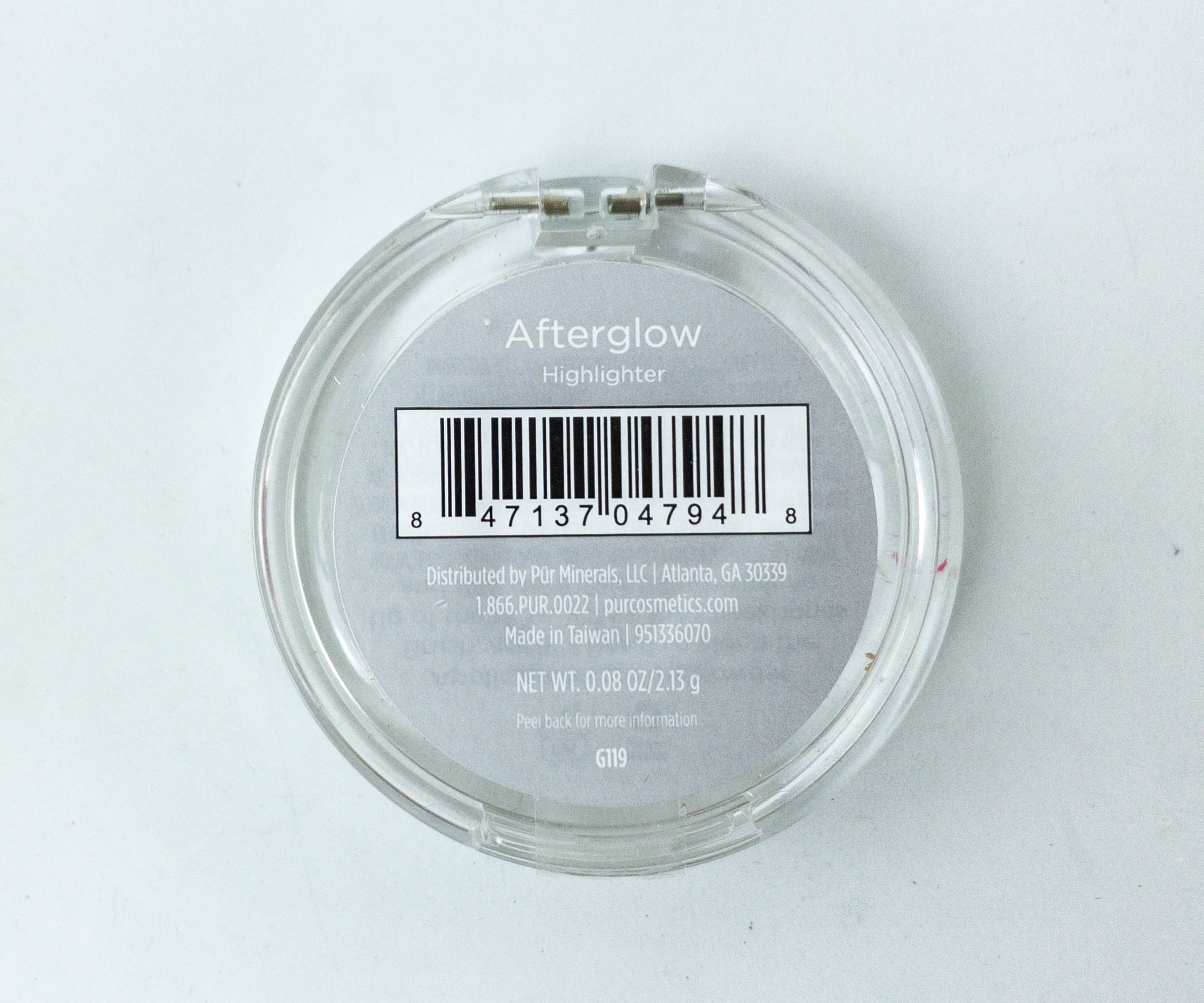 You can peel off the label at the back and you"ll see the list of ingredients in this product. It includes Ceretin Complex which helps protect and nourish your skin.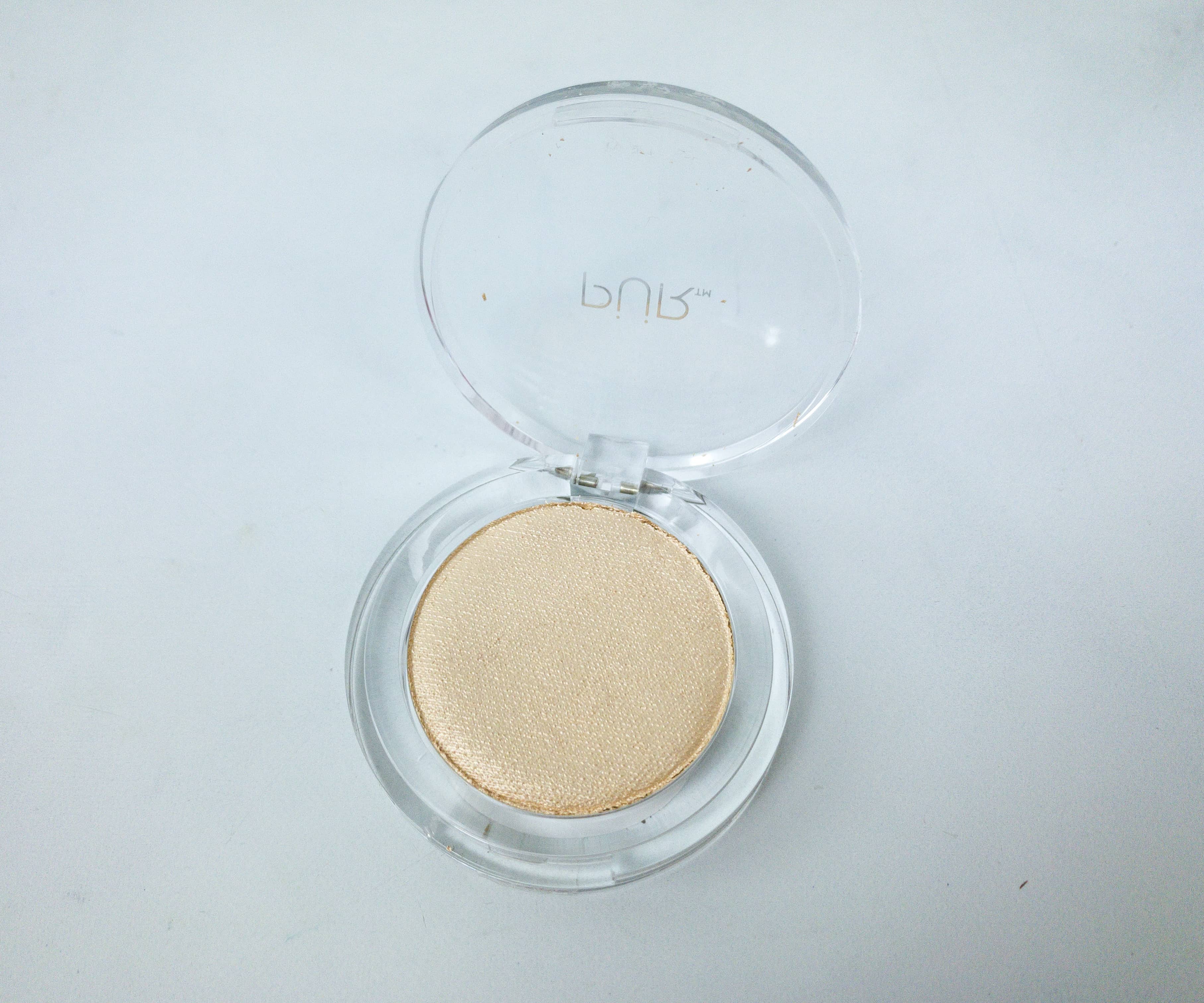 The packaging is lovely! I like how I can easily see the shade even without opening the lid. As for the formula, it's light and non-streaky. I was able to apply this smoothly using a fan brush.

Grande Cosmetics Grande Lips ($25) I was excited about the deep red variant, but Midnight Shimmer also does a good job of making my lips look plumper. It's a bit on the vampy side.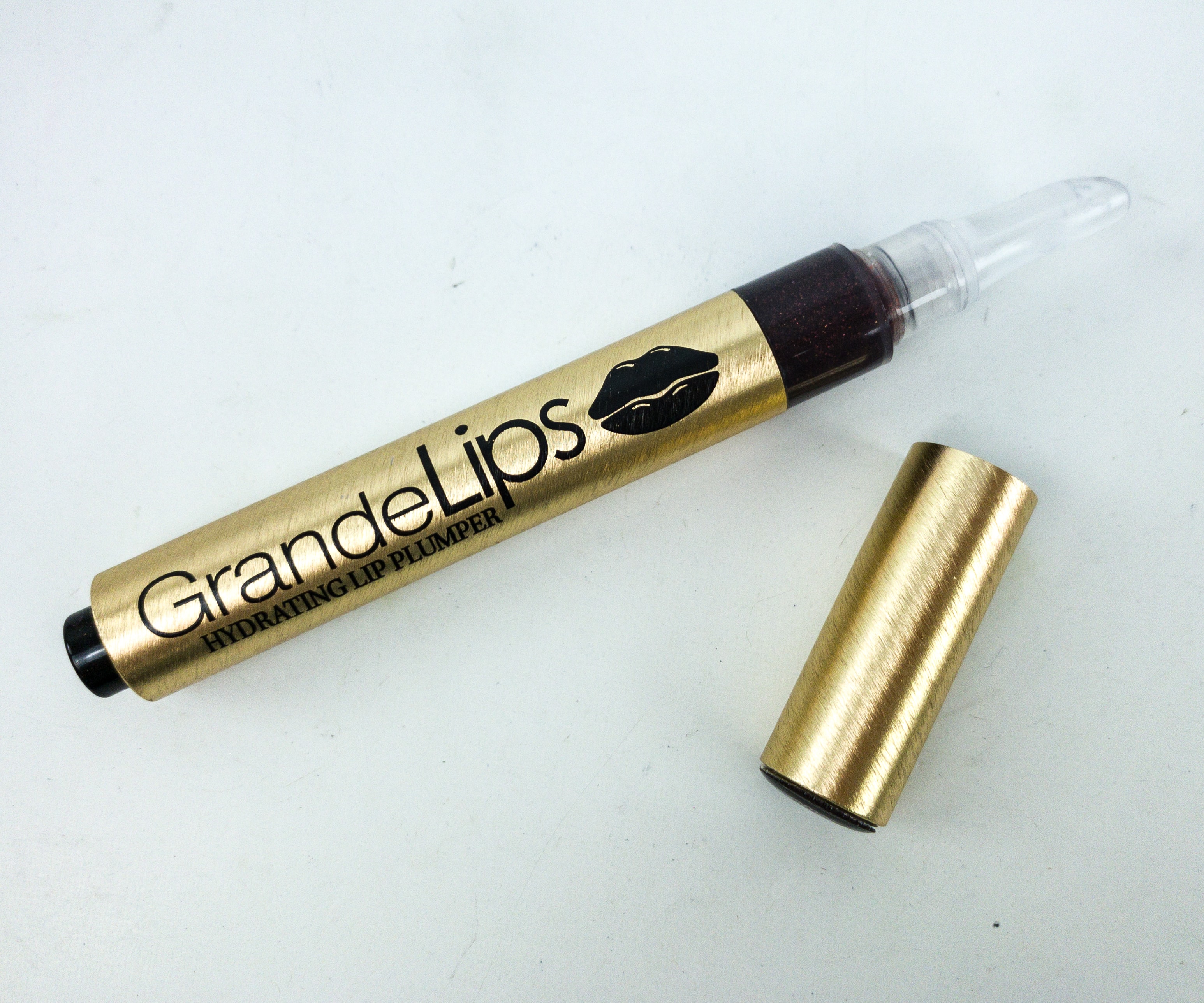 The packaging is in gold and black. It's simple but it's classy.
Girlactik 3-in-1 Sparkle Balm ($17) This balm came in full size and I honestly think it's worth the money. It has a shimmery finish and can be used in a couple of different ways.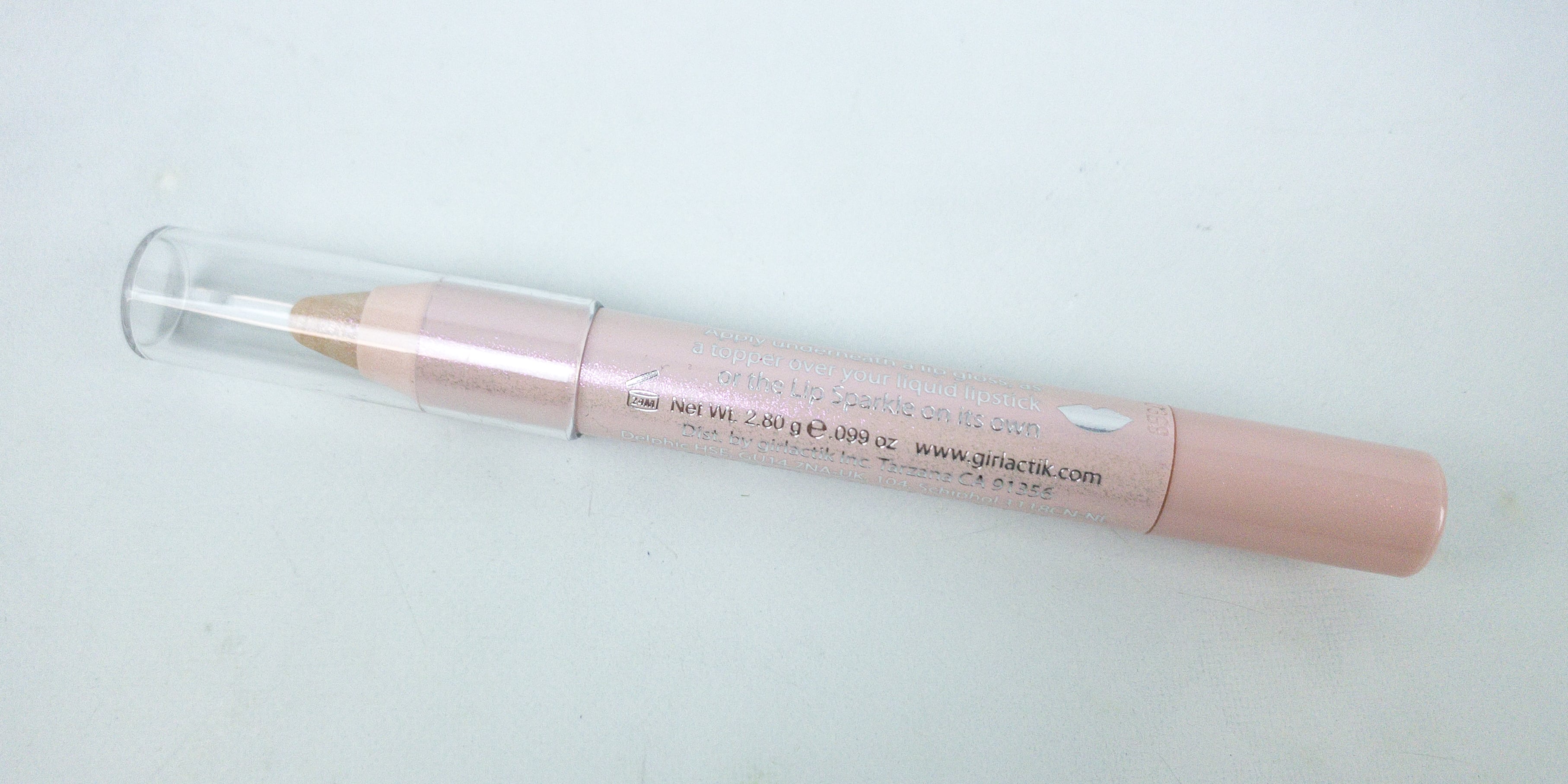 You can use it on its own because it has a hydrating formula, or as a primer before you put on a clear gloss for a shimmery pop. This also works as a topper for your favorite lippie!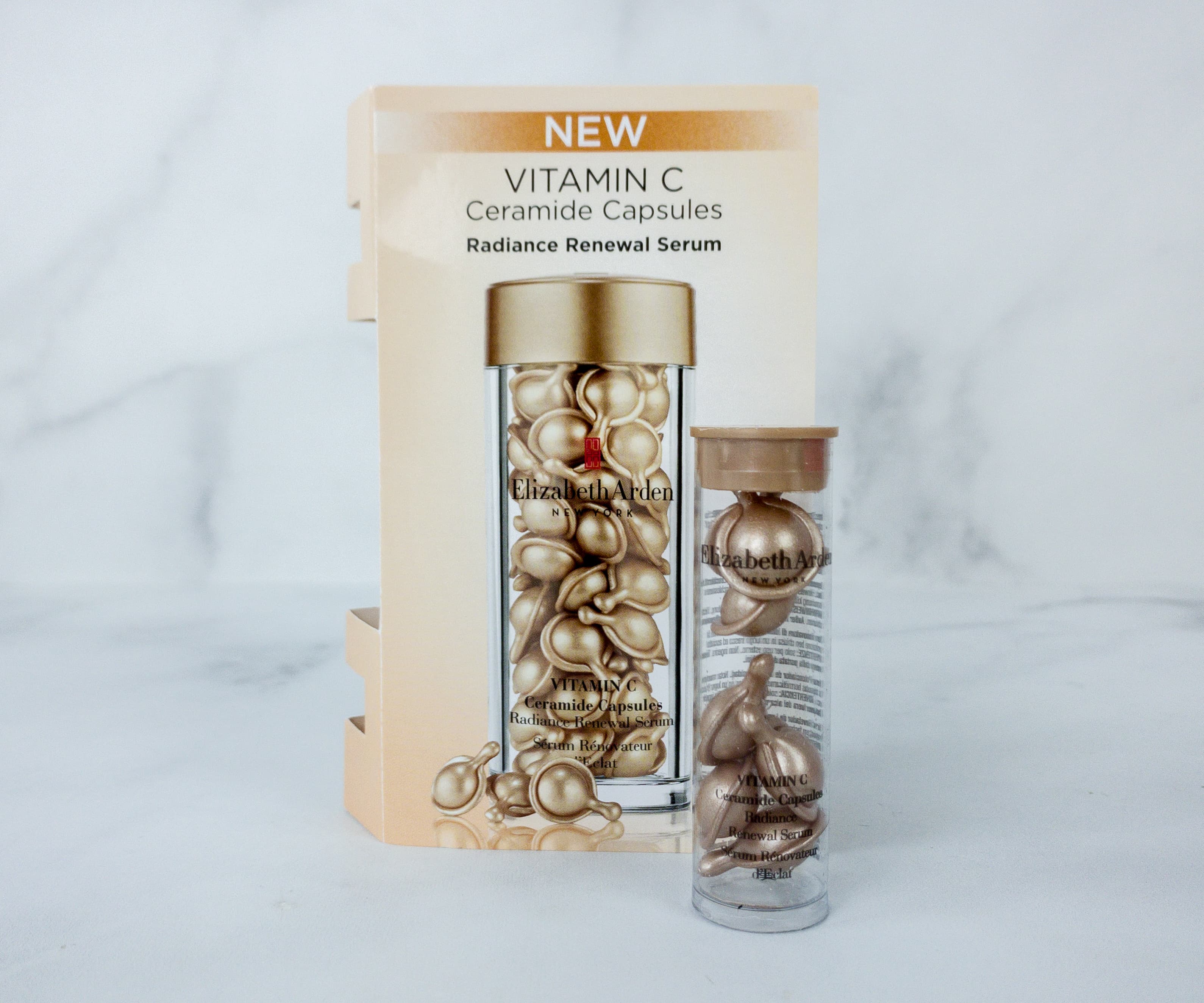 Elizabeth Arden New York Vitamin C Ceramide Capsules  ($9.80) These capsules promise to boost your skin's natural radiance! I've tried Elizabeth Arden ceramide capsules from a previous box and I'm glad they're back. This time, they're packed with vitamin C to deliver a brightening and glowing effect!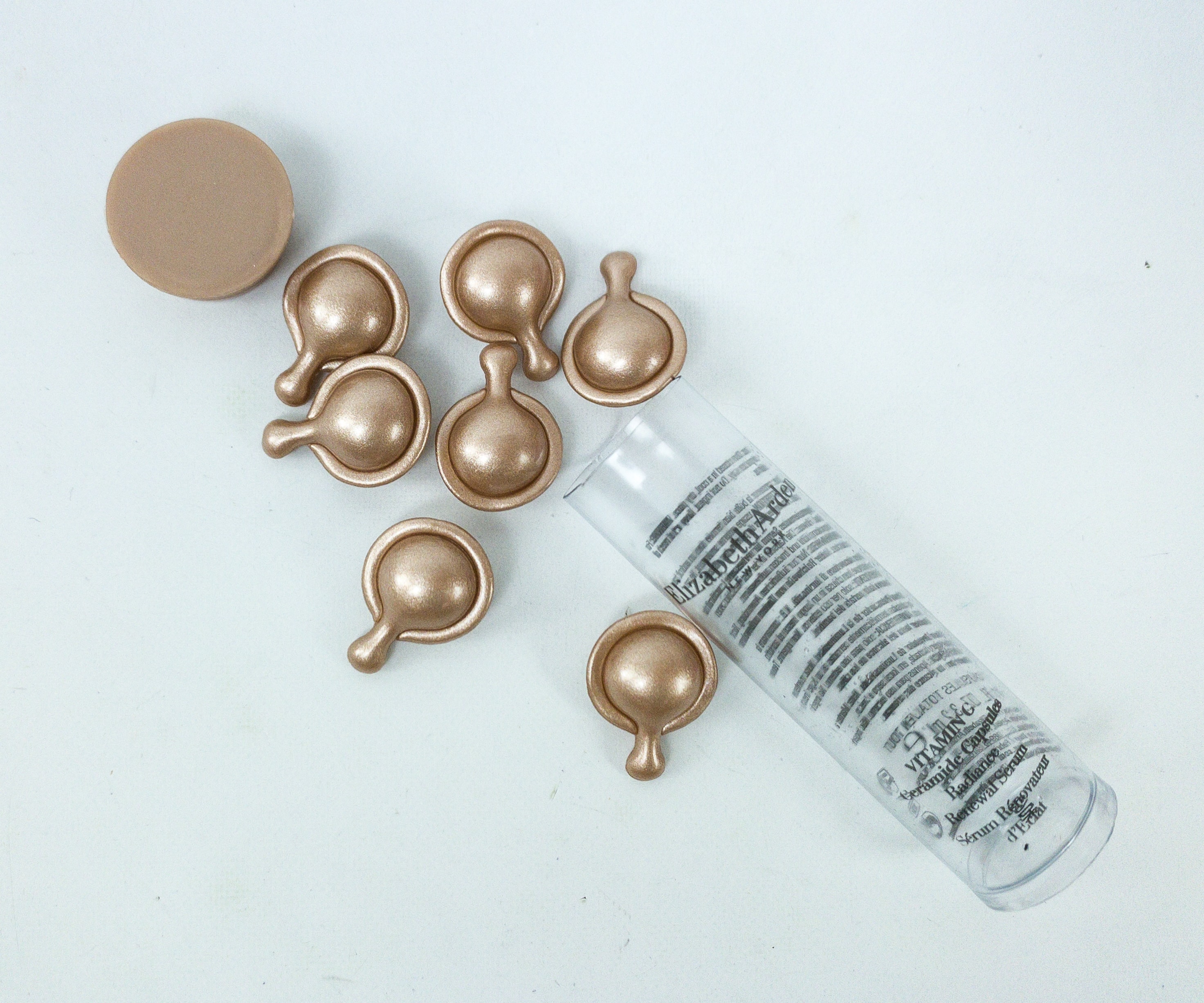 These twist-and-go capsules are travel-friendly so I can bring my skincare with me even while we're on the road. The oil has a satin feel to it. A bit tacky when applied, but the skin absorbs it quickly making it dry down fast. I really like this serum because it's very convenient to use!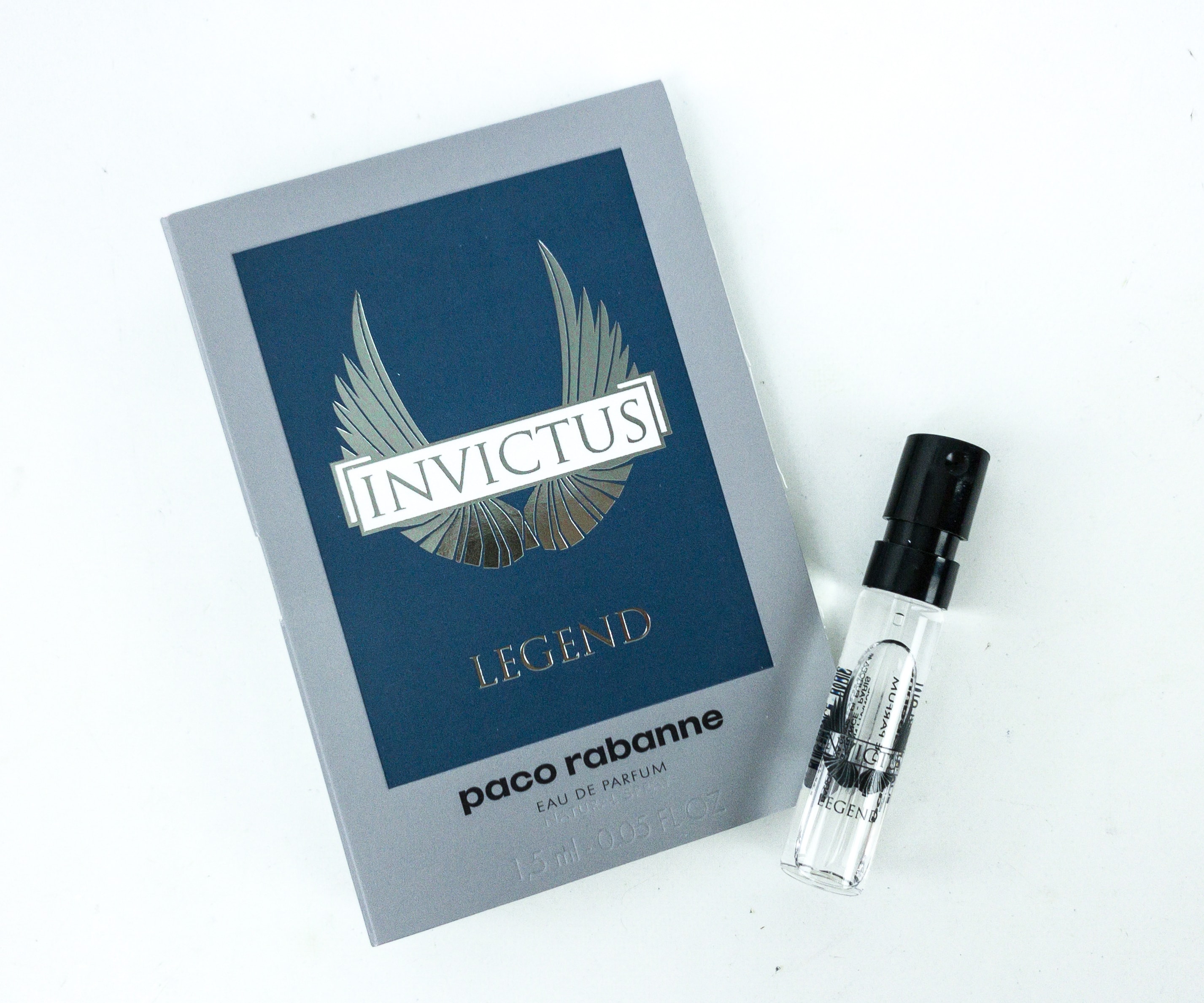 Paco Rabanne Invictus Legend ($1.41) This perfume sample has a strong masculine scent, definitely one that grows on you over time.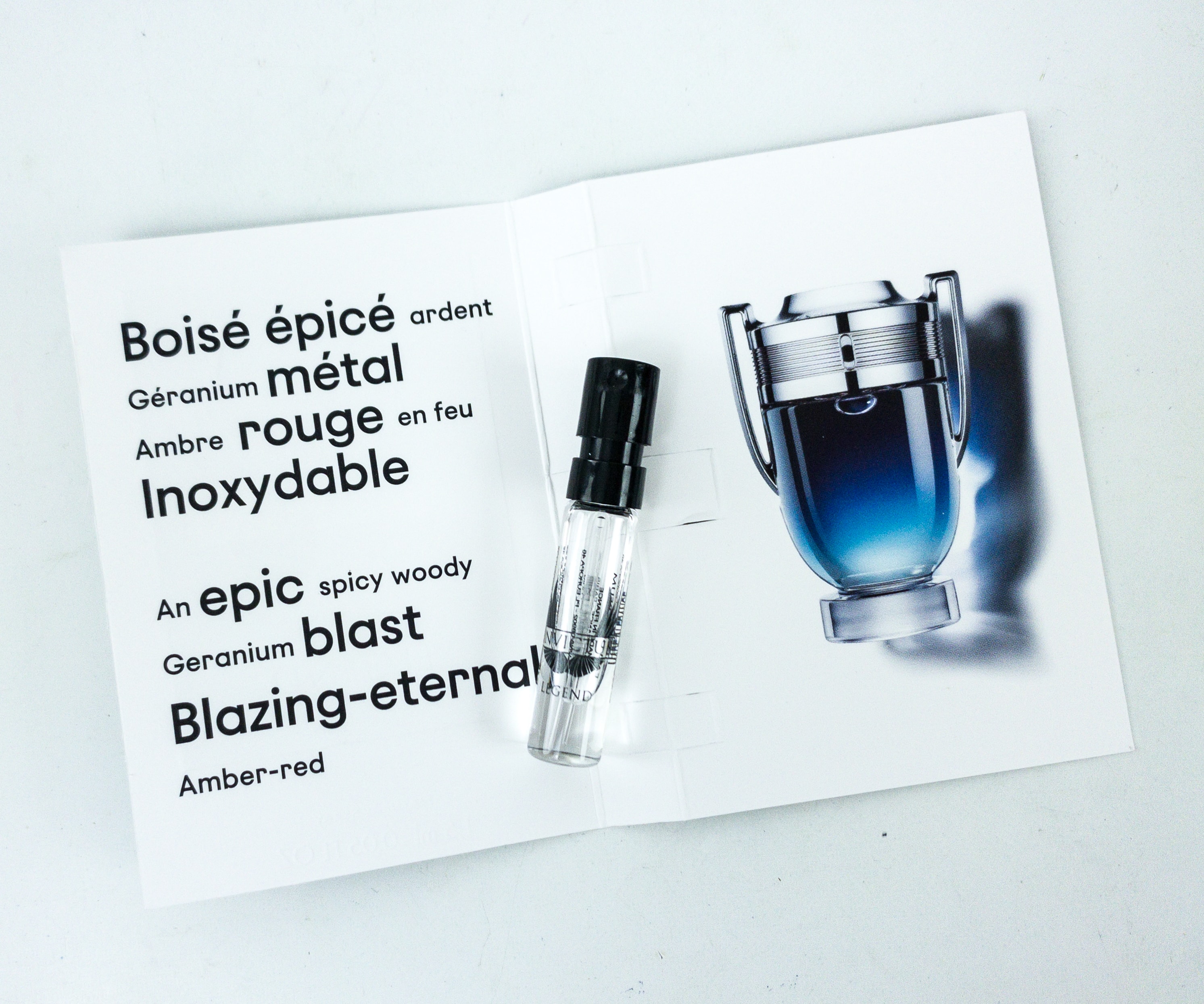 The scent is reminiscent of fresh seaside breeze. For me, this is the most wearable out of the Invictus line. It's also long-lasting!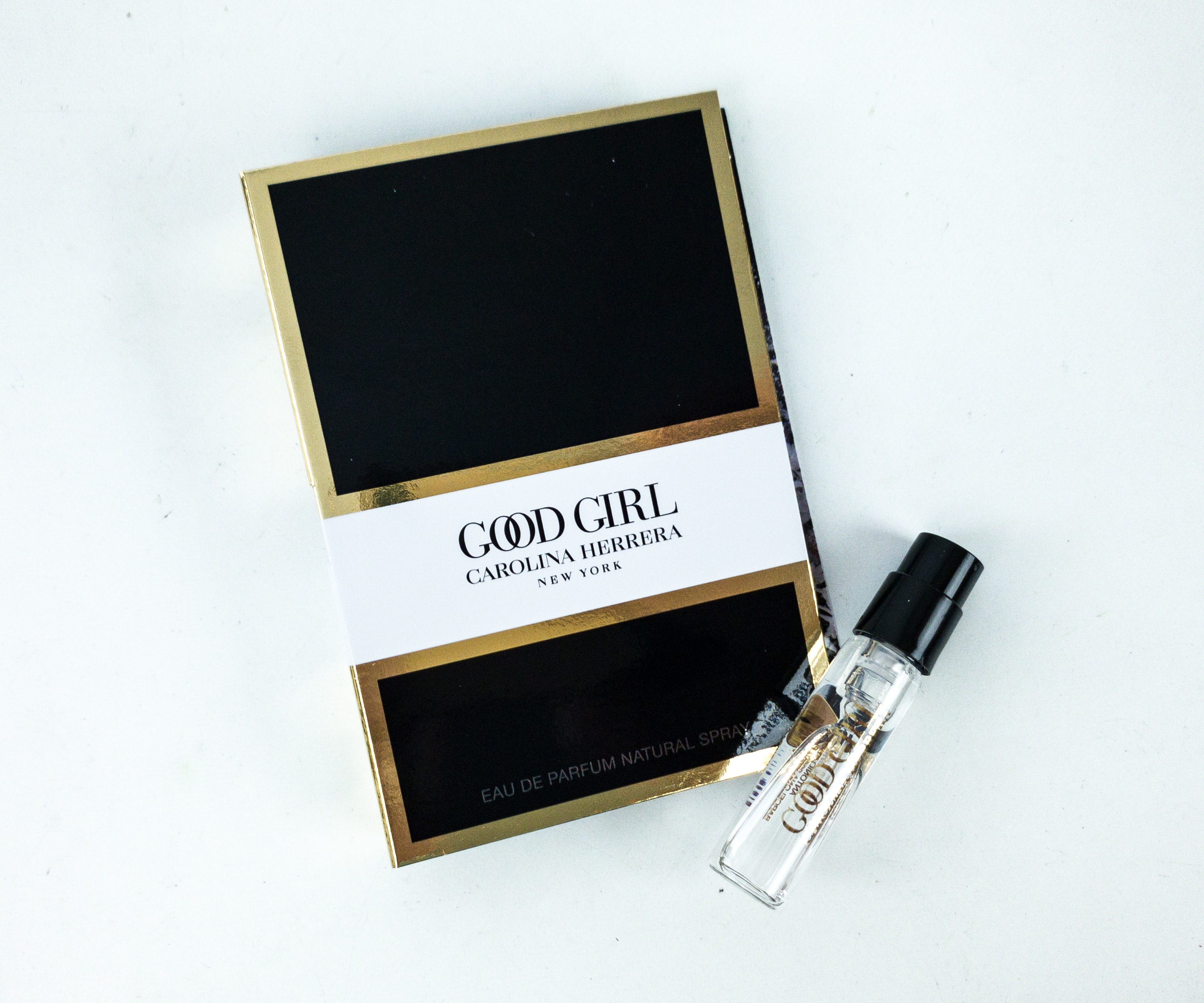 Carolina Herrera Good Girl ($2.17) This one is a sexy fragrance, I like its floral notes with just a touch of sweetness.
The carton packaging features a photo of the full-size container, a high-heel shaped bottle.
The longevity is also great! It lasted me 8 hours on a hectic day and I can still smell faint hints of it when I showered before bed that day.
This month's box is amazing! I got to try 2 new fragrances and an assortment of beauty/skincare products. My favorite has got to be those vitamin C serum capsules! I'm really enjoying the packaging because it's so convenient and I'm a sucker for convenience! The least would be the silicone sponge because I'm just not really a silicone sponge fan in general. But overall, I really enjoyed this month's box. Looking forward to more awesome beauty product discoveries next month!
What do you think of this month's Macy's Beauty Box?