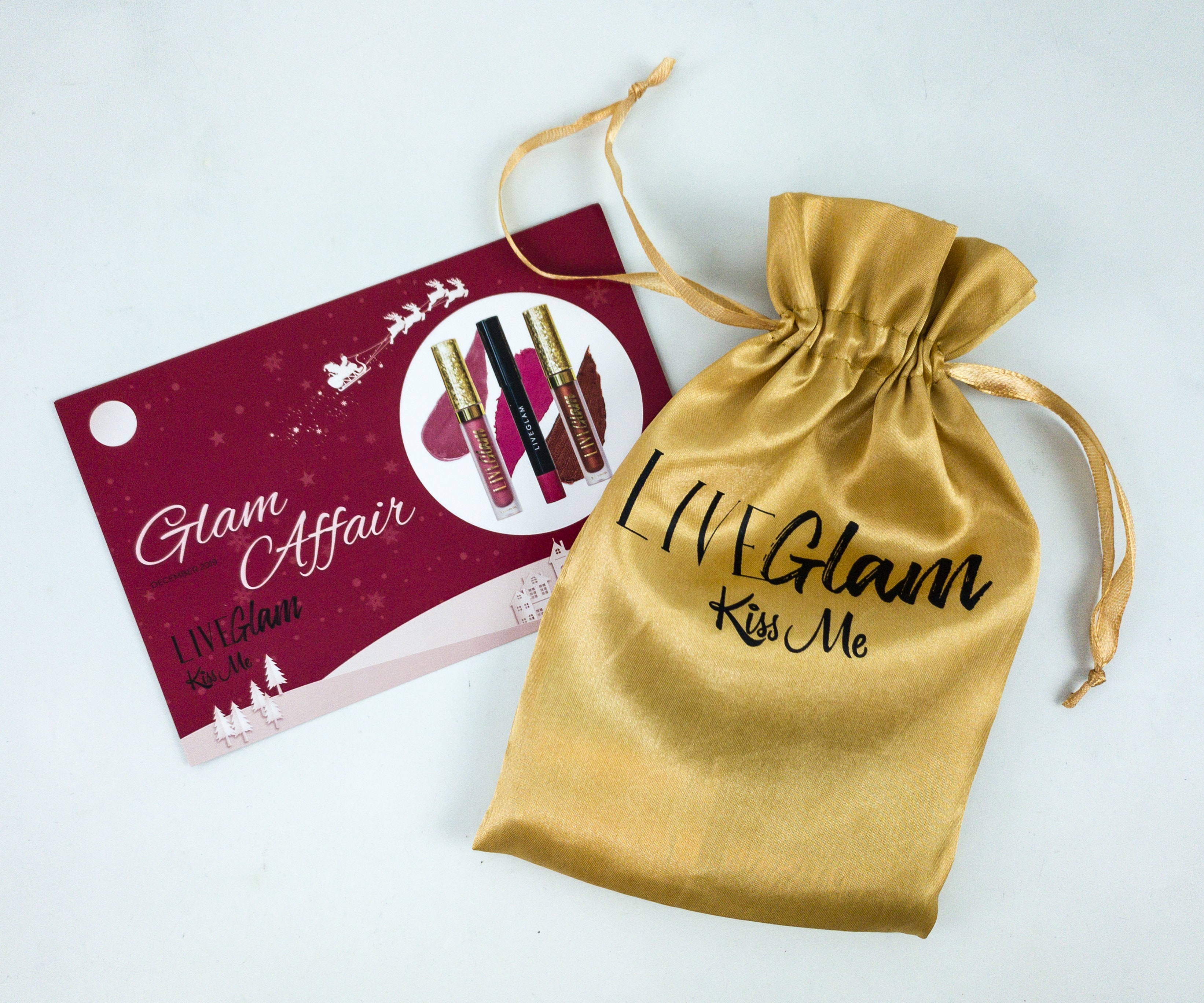 The KissMe Lipstick Club is a monthly liquid lipstick subscription from LiveGlam. Every month for $19.99 you'll receive 3 new exclusive liquid lipsticks – all long-lasting, highly pigmented, and deliciously scented!
LiveGlam also offers the MorpheMe Brush Club + ShadowMe Eye Shadow subscriptions.
DEAL: Get a FREE lippie with any subscription plan during the sign-up process! You'll also save $10 on a 6-month plan or get a free month with an annual subscription! Just use this link to activate the offer! You can save 10% in the shop with coupon code HELLOBOXES.
NOTE: New subscribers will be put on waitlist. It means that there is no guarantee that the collection they'll receive is the current month's collection once they are made an active member. However, you can also choose to trade your first set and become an active member of KissMe without being waitlisted.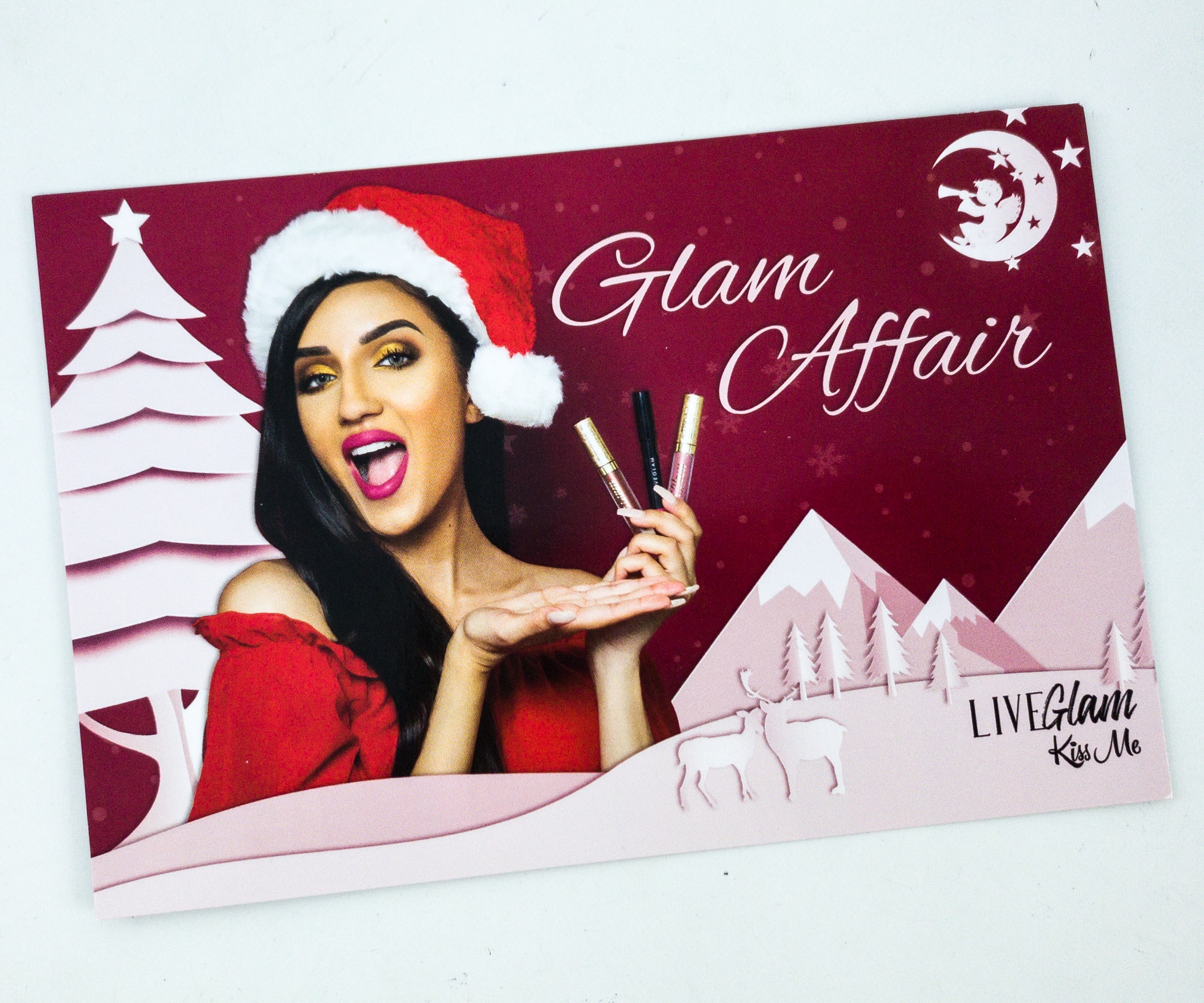 This month's theme is Glam Affair!
The information card lists all the lipstick shades in the package plus a brief description for each.
Everything in my box! The lipsticks were packed in a gold satin pouch!
The shade names can be found at the bottom of each tube. They always come up with quirky names that's fit for the season!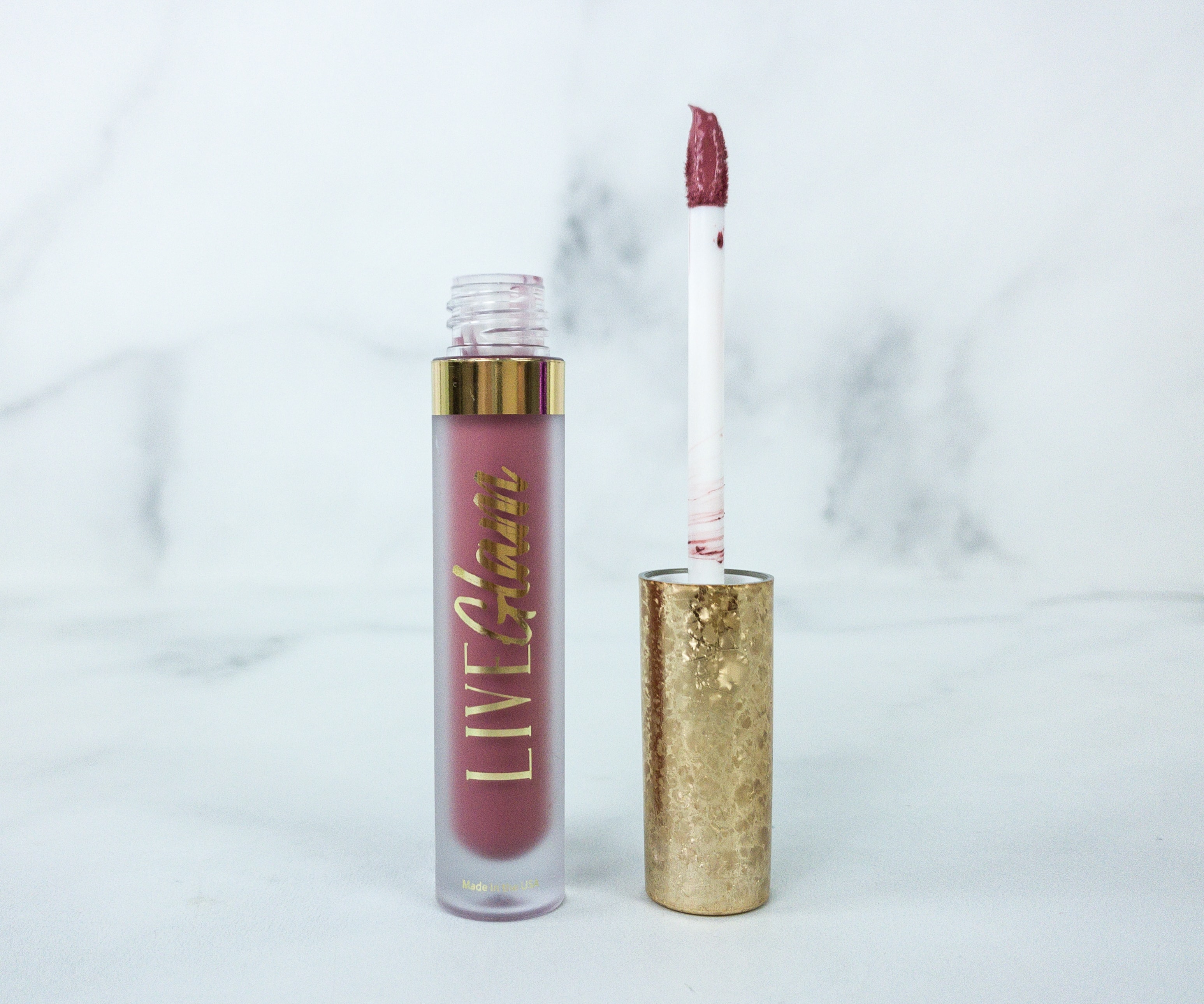 Mood. This light mauve-y pink shade is a gorgeous everyday MLBB (My Lips But Better) lipstick. I love that the formula is so forgiving, it's not as drying as other liquid lipsticks on the market. Just make sure to moisturize before application and you'll be good to go!
French Kiss. Don't let this warmer shade of pink fool you! When applied, it doesn't look as deep as I thought it would. It's the perfect shade for a chill night out. Since it's a crayon type lippie, I was able to outline my lips like I would using a lip liner then fill them out! In the end, I get a more defined lip and I love it!
Glam AF. A metallic copper that's definitely a show stopper, this liquid lipstick is super versatile! Since it goes on opaque, you can use it to top your favorite lipstick shade for an added effect or just apply as is, just double up on the application for a more unique look!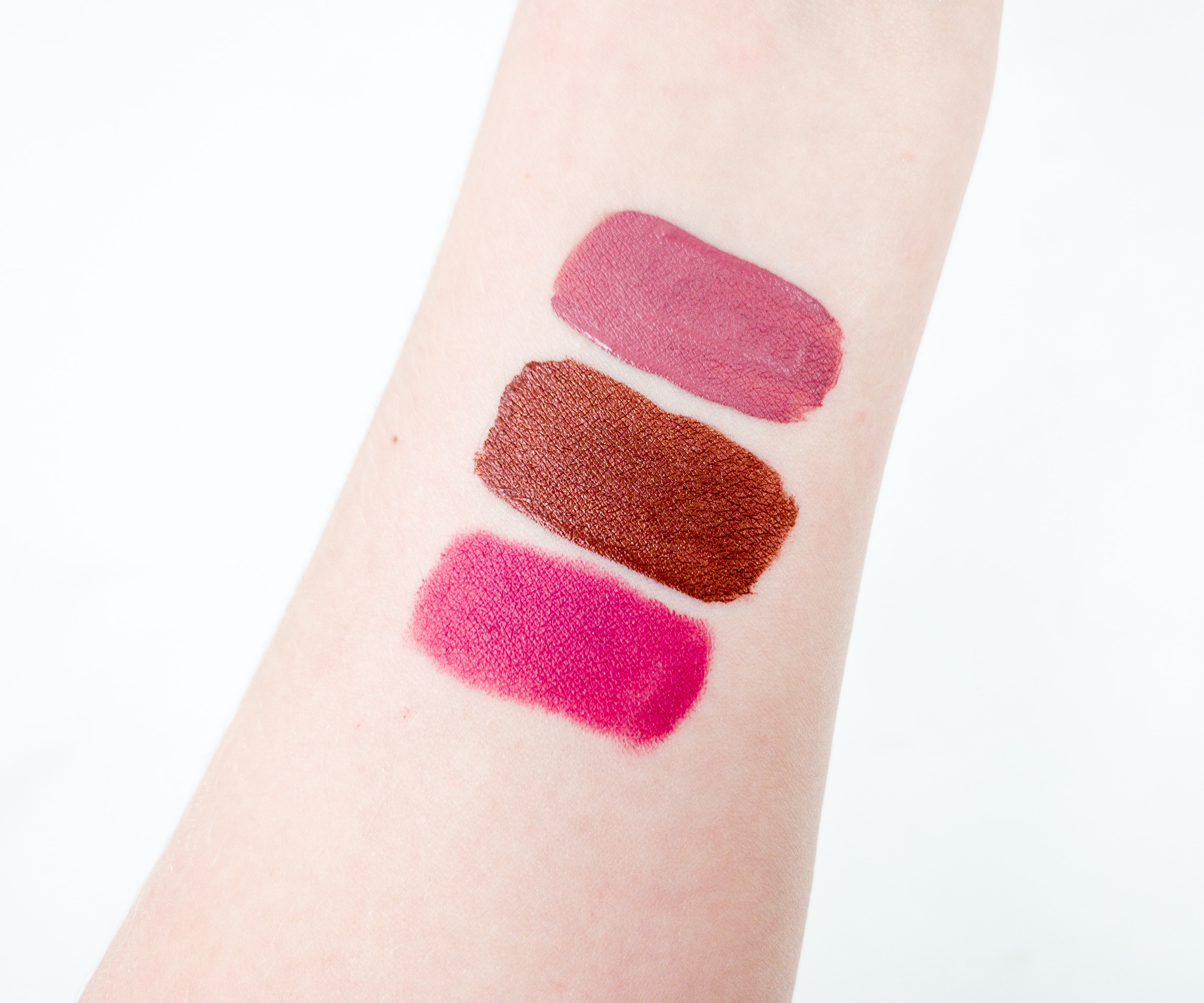 Here are the swatches! On top is Mood, followed by Glam AF, and then French Kiss.
This month's box definitely gave us a variety! From the shades down to the formula, I love that they mixed it up a little compared to getting 3 of the same formulas in each box like last time. KissMe Lipstick Club does send out the best lipsticks with their box! I get more and more excited about experimenting with looks because of their wide shade range!
Any thoughts on this month's colors?