JoahBox is a monthly K-beauty subscription box that sends handpicked Korean beauty products. Each box contains 4 to 5 authentic beauty products that might include makeup, skincare, nail care, and beauty tools, with occasional bonuses. Shipping is free WORLDWIDE. Subscriptions start at $33 per month. If you want a one-time box, they also offer it for $35.95.
The items you'll find in JoahBox are "real size" – no dinky samples!
DEAL: Get 10% off your first box. Use coupon code HELLOJOAHBOX.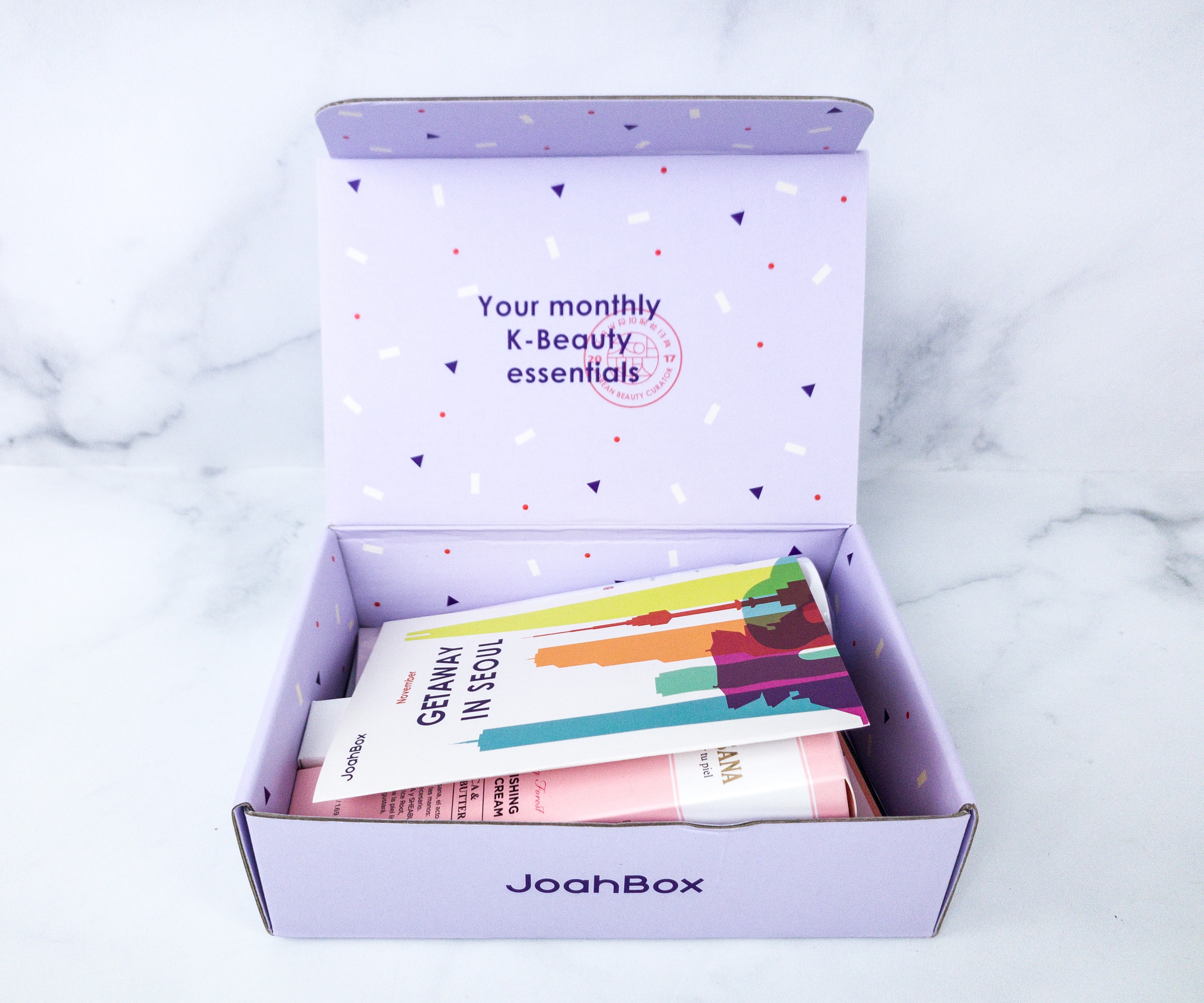 The box design leveled up! It's now in lilac, with JoahBox branding on the exterior and cute prints on the interior.

Joah literally translates to "like" in Korean.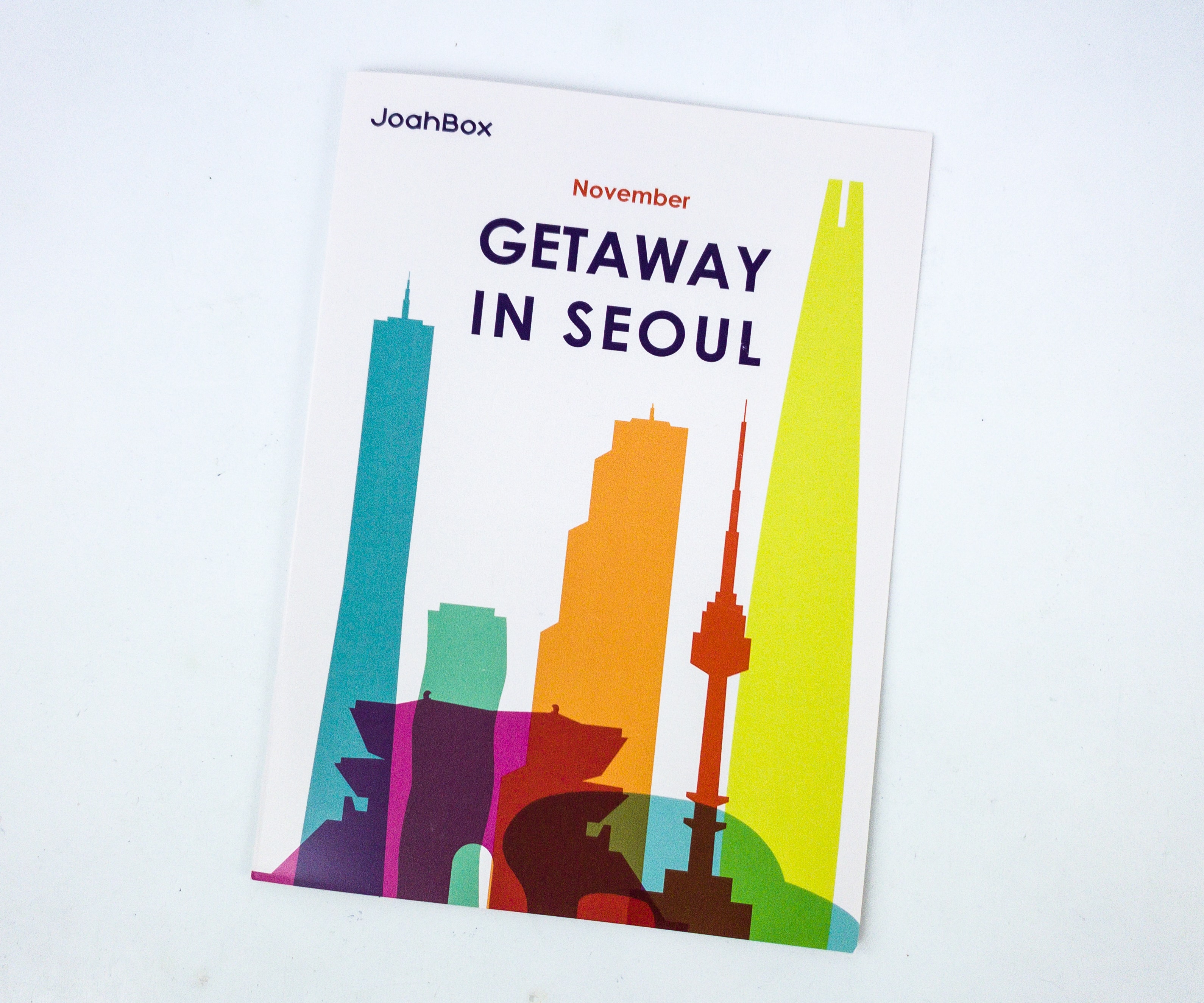 This month's theme is Getaway in Seoul.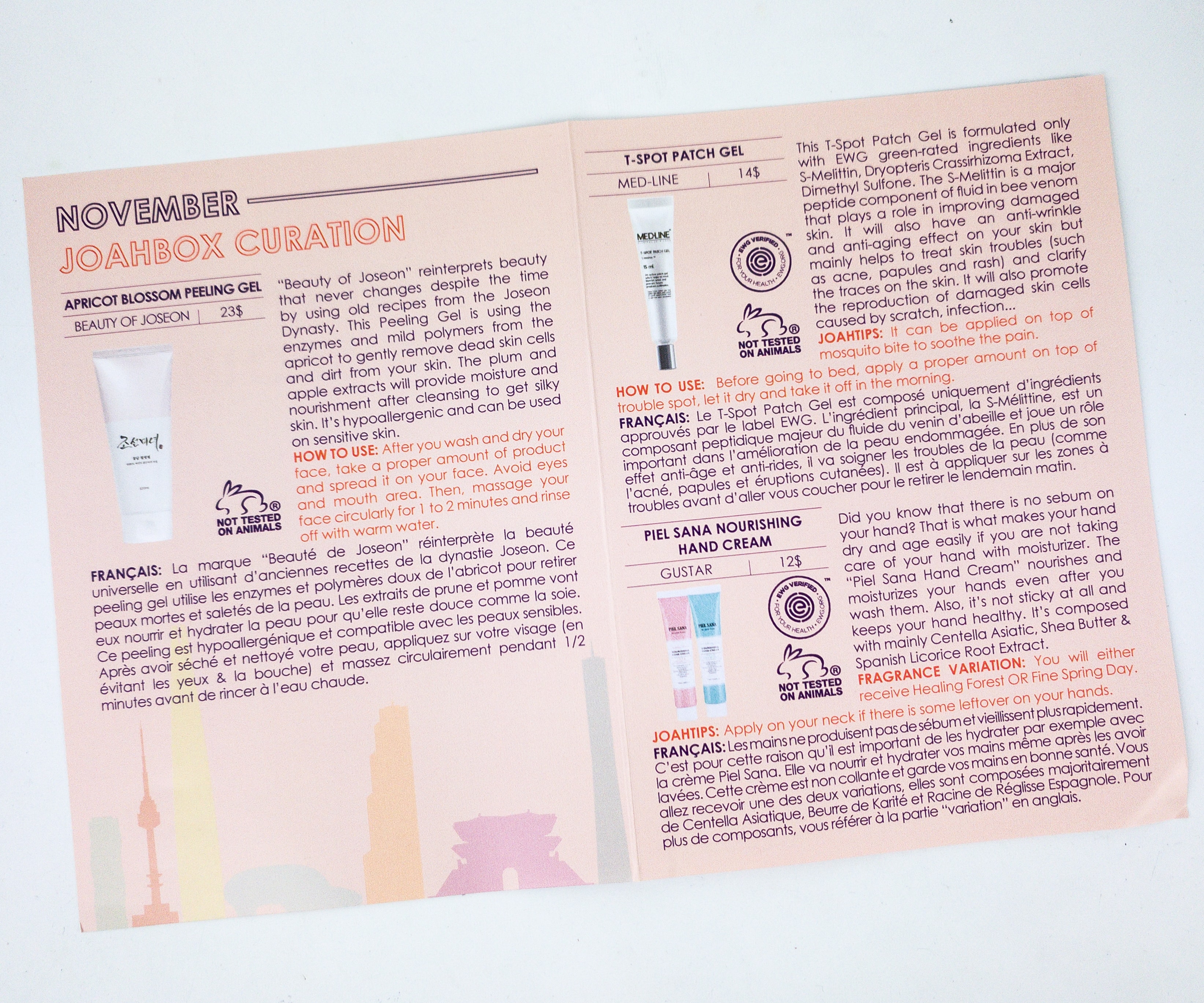 The pamphlet lists all the items inside the box, with instructions on how to use it, variations, and tips.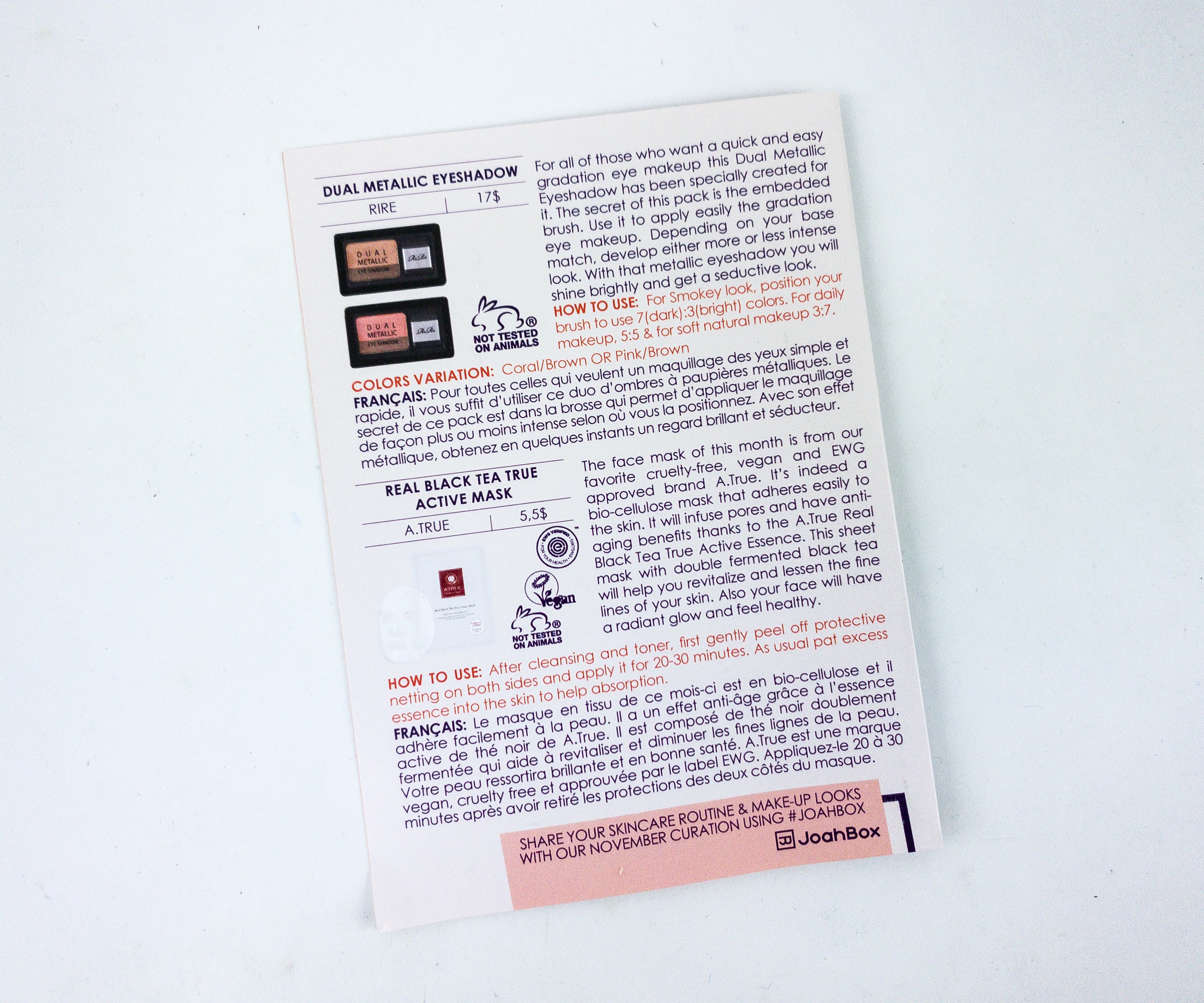 They also encourage subscribers to share their JoahBox photos on social media using #JoahBox.
When you sign up for JoahBox you'll fill out a short and sweet customization survey including whether you are interested more in makeup or skin care, your skin type, and your skin tone:
Everything in my box!
A∙True Real Black Tea True Active Mask ($5.50) Made with black tea ferment, adenosine, and Camellia Sinensis leaf extract, this bio-cellulose mask has some anti-aging benefits and it easily adheres to the skin.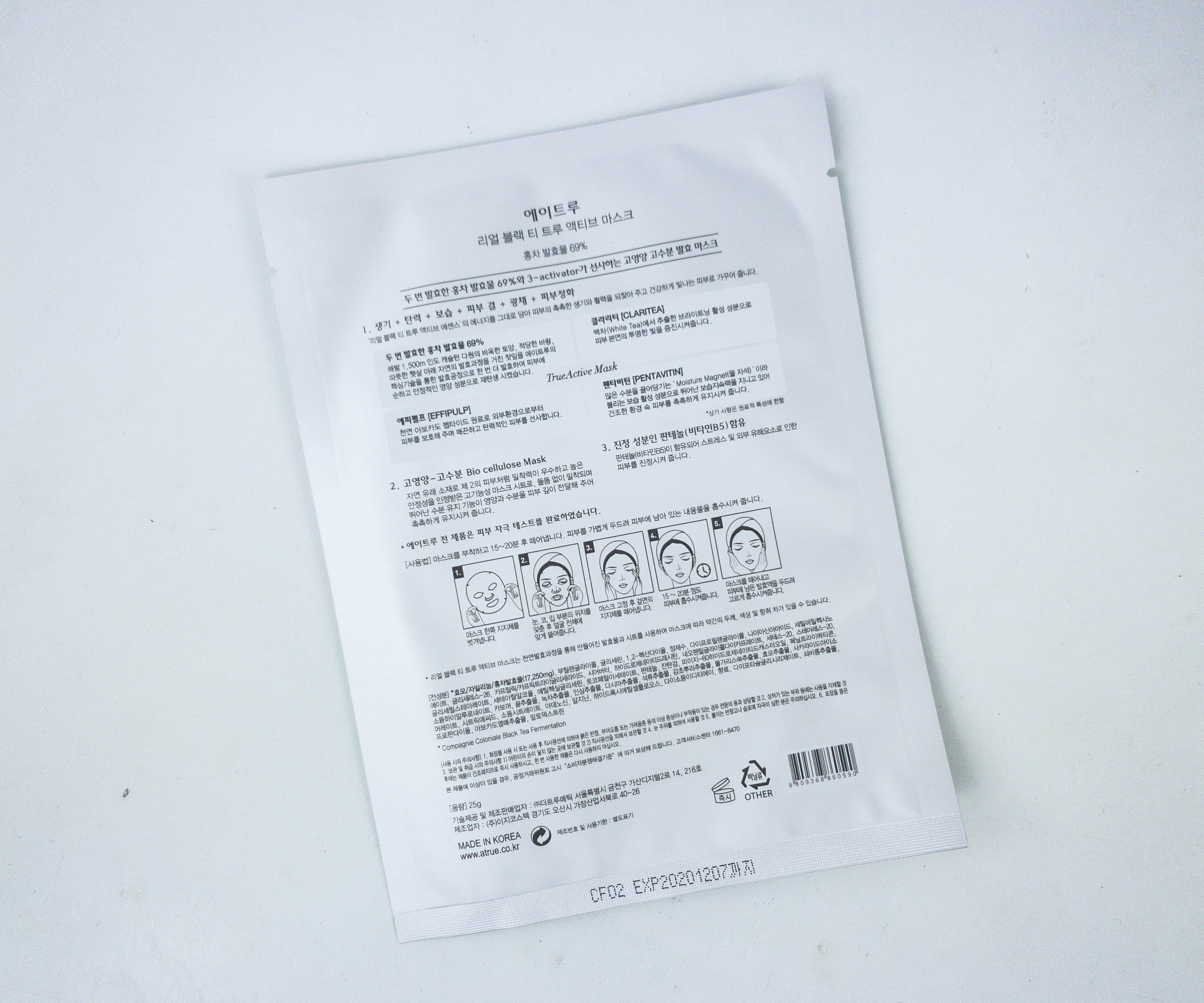 The mask helps revitalize skin and help lessen the appearance of fine lines, giving the skin a more youthful look and healthy glow. To use, after cleansing the face and applying toner, remove sheet mask from packaging and gently peel off the protective netting on both sides, then place gently around eyes and nose. Leave for 20-30 minutes, then pat excess essence into the skin for easy absorption.

Rire Dual Metallic Eyeshadow ($17) This eyeshadow palette is perfect for an easy, no-fuss eyeshadow look. Whether you go for a subtle or an all-out look, this make-up can do what you want for you.
I got the Dual Metallic Eye Shadow 01, and the palette contains 3g of the product.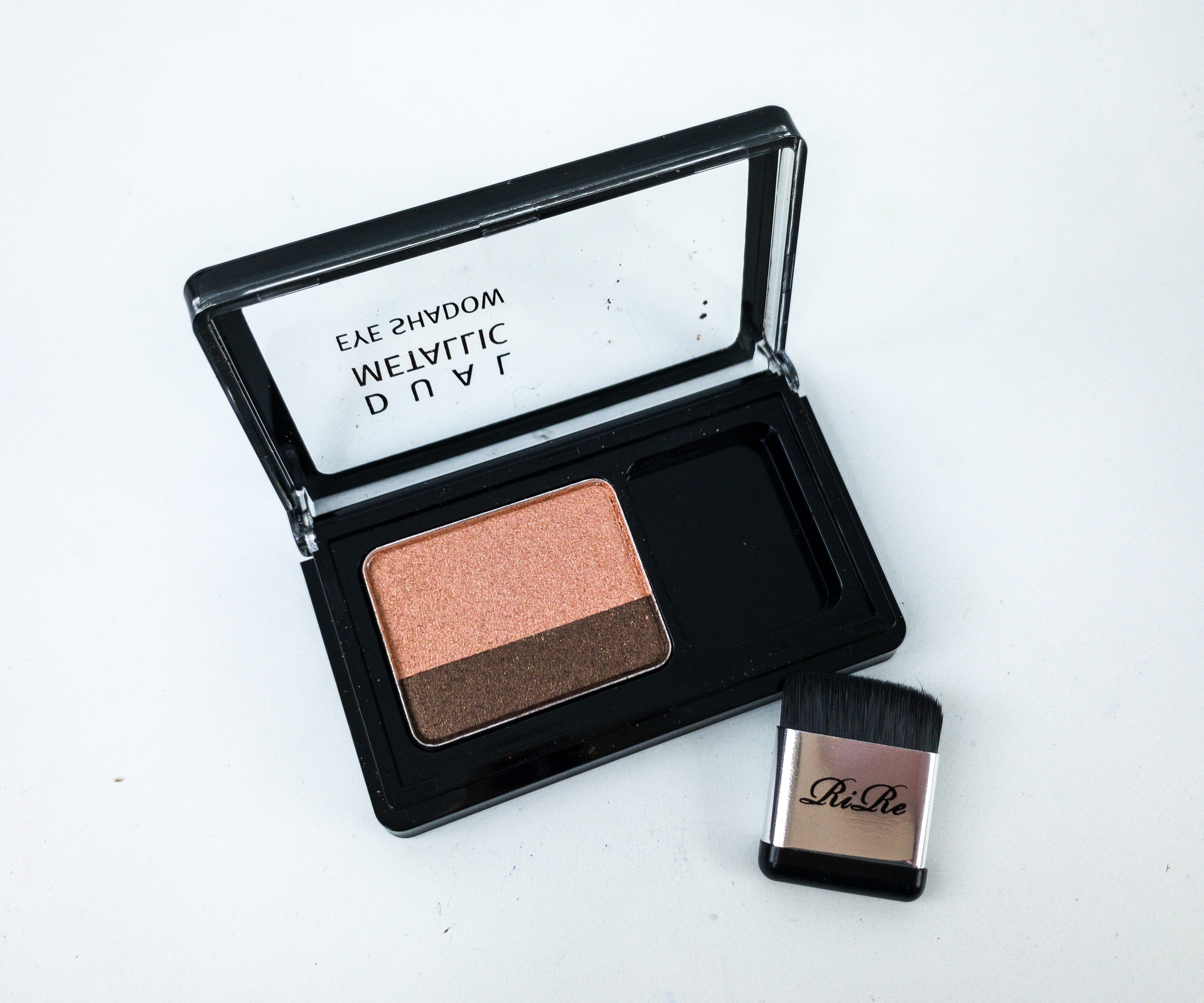 The eyeshadow came with its own paddle-style brush.
Shade 01 consists of coral and brown. The formula is nice, it glides like butter and it doesn't feel heavy on my lids!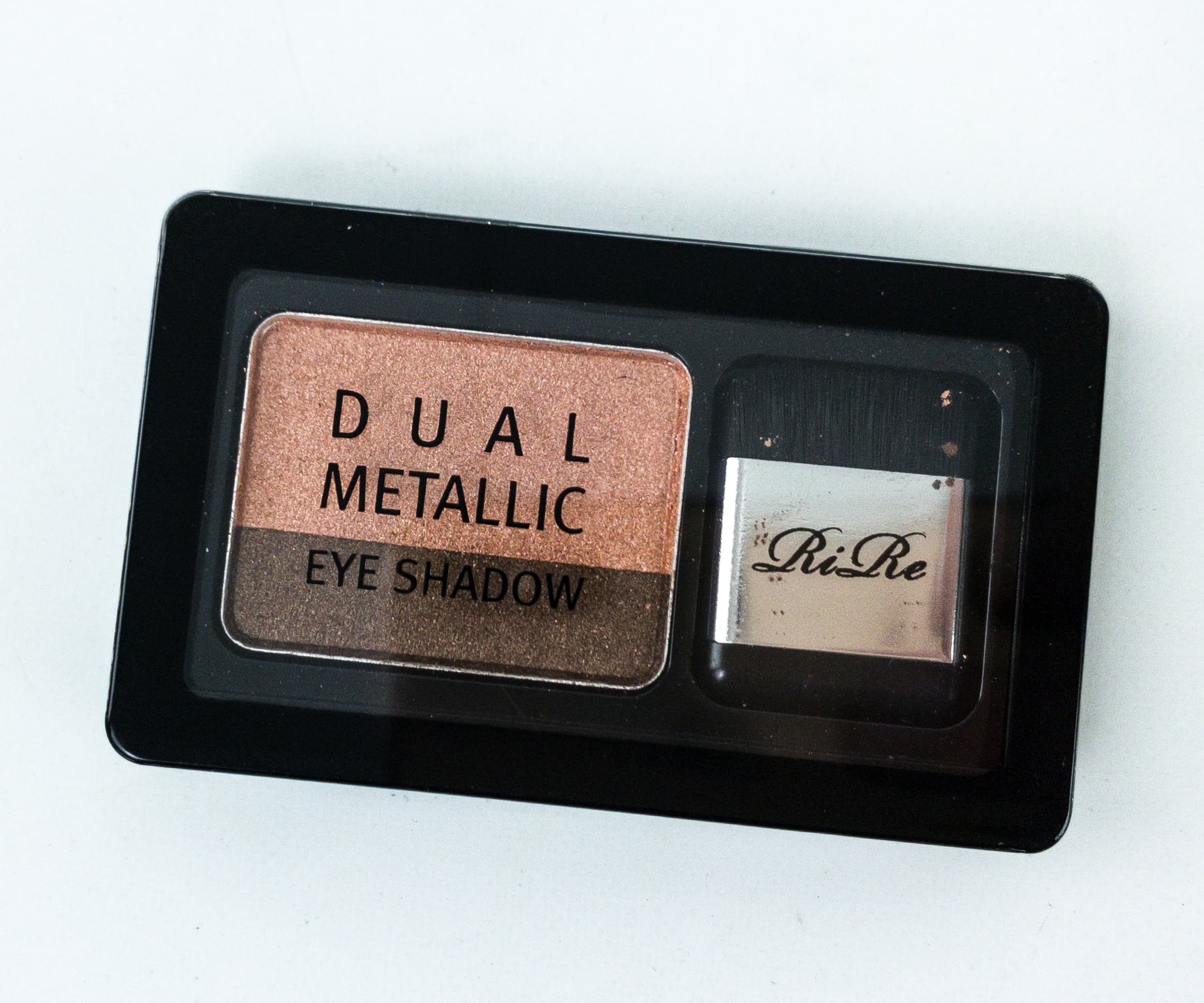 Using the paddle-style brush, you can swipe a dimensional wash of color over the lid or you can use a blending brush to apply over the lid for a more shimmering look.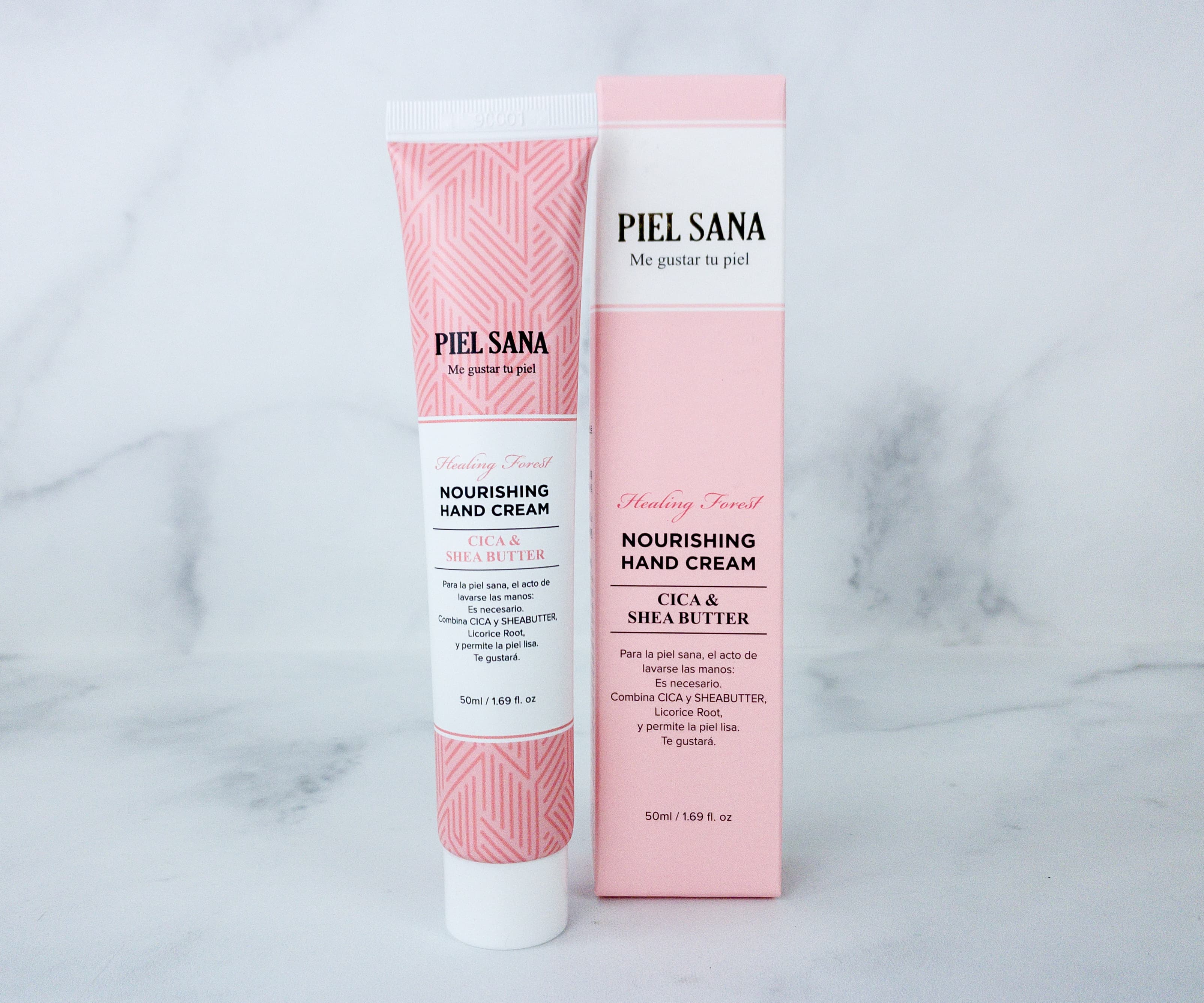 Gustar Piel Sana Nourishing Hand Cream ($12) This cream was formulated with Centella Asiatica, shea butter, and Spanish licorice root extract to keep your hands from getting dry. I got the variant Healing Forest which has lemon, orange, cassis, basil, and green top notes. The middle notes consist of floral ones like orchid, lily, rose, ylang ylang, and cyclamen, while the base note is musk. It's pretty lightweight, I like it!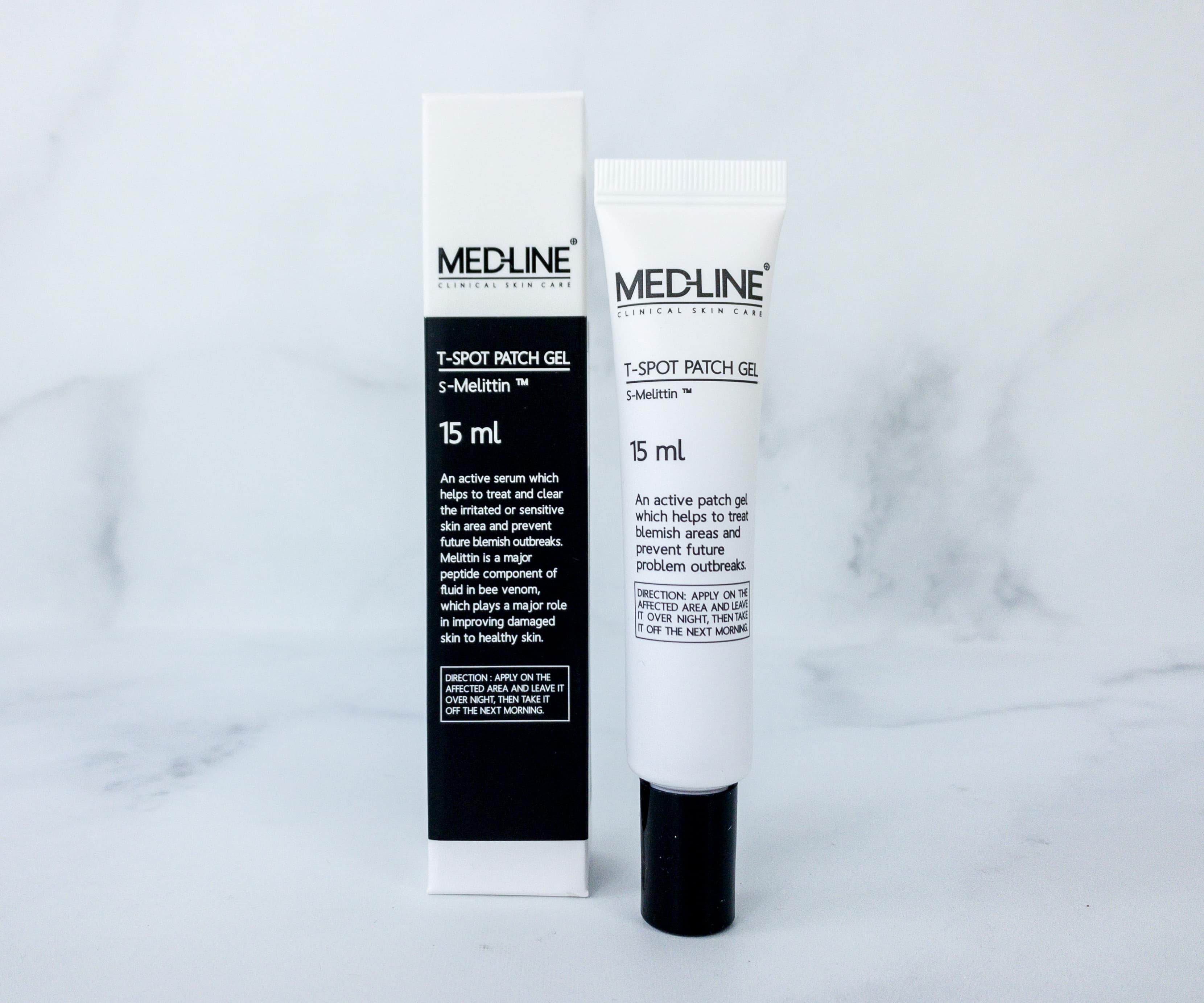 Med-Line T-Spot Patch Gel ($14) The patch gel is formulated only with EWG (Environmental Working Group) green-rated ingredients, non-comedogenic, and exclusive materials registered in ICID.  It contains S-melittin, which is a major peptide component of fluid in bee venom that improves damaged skin and make it healthy. The gel also aims to minimize wrinkle appearances and make the skin more youthful, while the use of bee sting extract helps treat skin worries like acne, papules, and rash while promoting the reproduction of damaged skin cells caused by infection, scratches, or burns. It'd be great to keep this gel in handy for skin emergencies like the sudden appearance of blemishes when you have an important event ahead!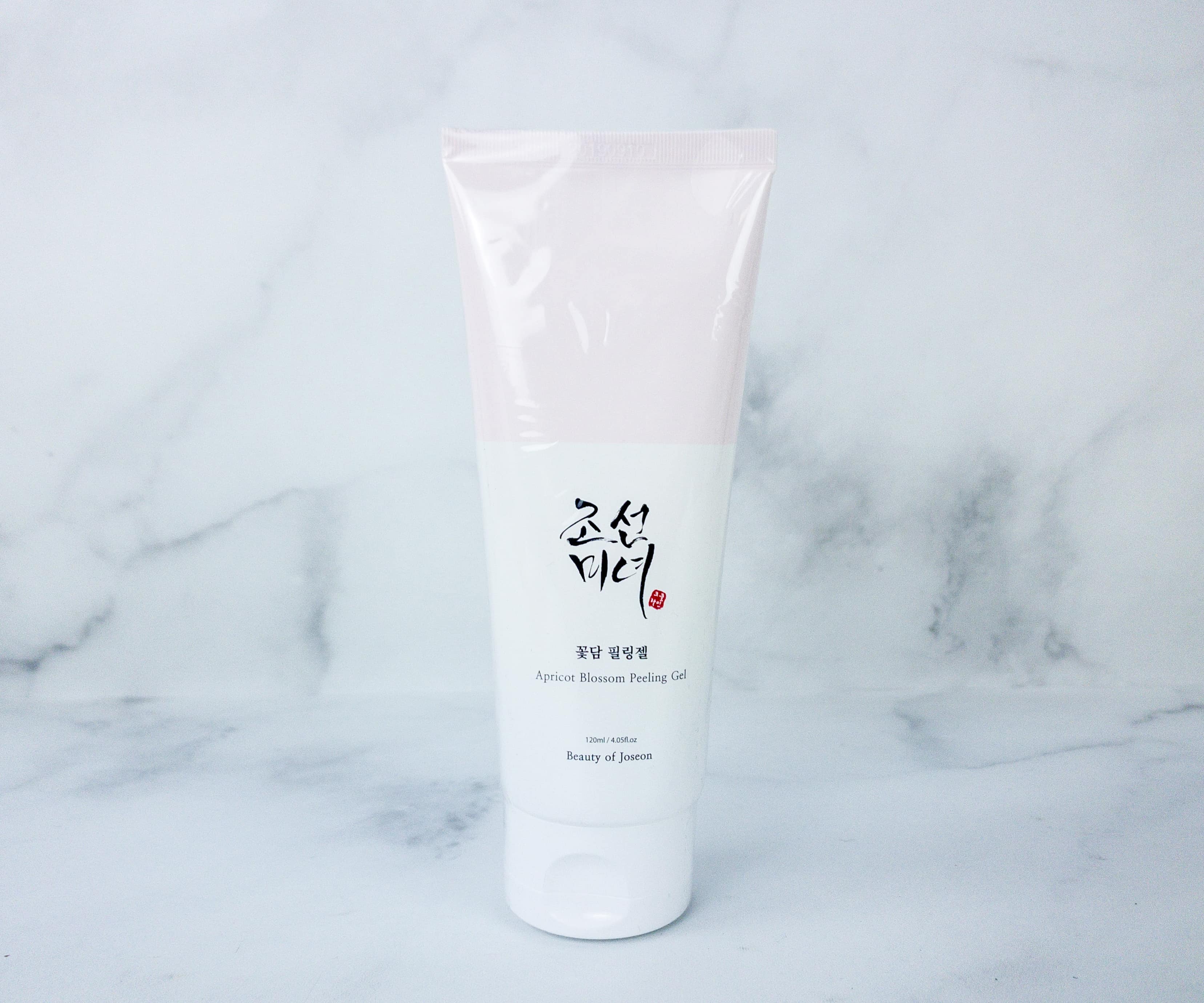 Beauty Of Joseon Apricot Blossom Peeling Gel ($23) It's a mild-type, hypoallergenic, and moisturizing peeling gel that makes the skin look clean and healthy by removing away dead skin cells using natural ingredients. It also unclogs pores, creates a barrier that fights skin aging, and brightens the skin. Just dry your skin before applying a thin layer over the face, except for the eye and lip area. Massage gently then rinse off with lukewarm water. For best results, use 1-2 times a week.
This month's Korean skincare loot is amazing! Everything helps keep our skin young-looking, glowing, and moisturized. Many of them are especially useful now that the temperature is lower and the weather is harsher. My favorite is definitely the hand cream. It doesn't just keep my hands smooth and soft, the scent is lovely as well. They even included an eyeshadow that makes it easy to achieve Korean-style eye makeup. I'm pretty impressed with everything, and I'm also excited about the next set of K-beauty must-haves!
What do you think of this month's JoahBox?