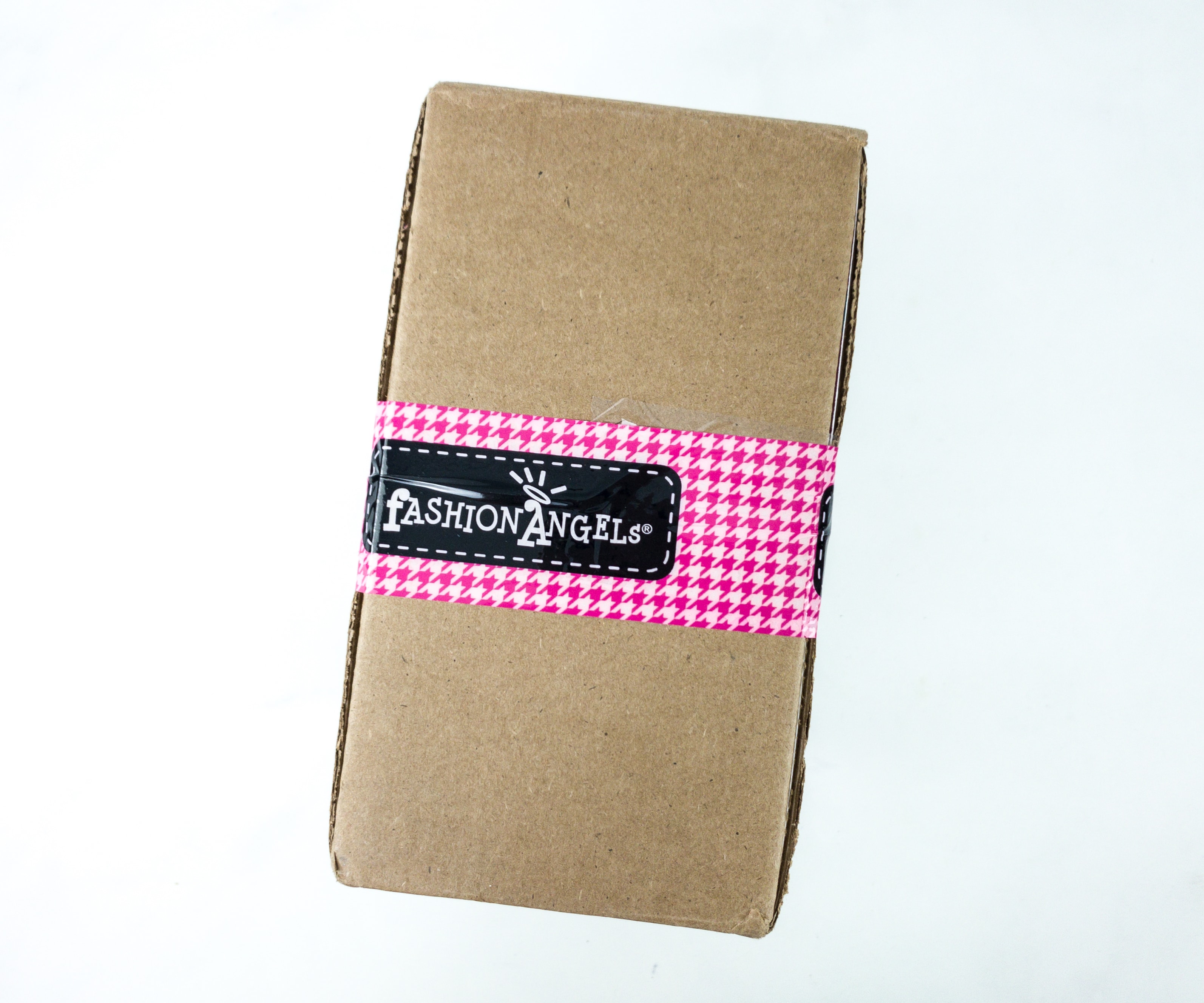 Fashion Angels is a monthly subscription box for tweens. Each box costs $30 month and contains 10-12 items with a retail value of over $70. It will include craft activities, bath and beauty products, and trendy fashion accessories for girls ages 6 to 12 years! It's the perfect gift for tweens who love fun, fashion, and crafting!
This box is still available to order through the last day of December!
DEAL: Get 10% off your first subscription with coupon code HELLO10.
The box is well-sealed.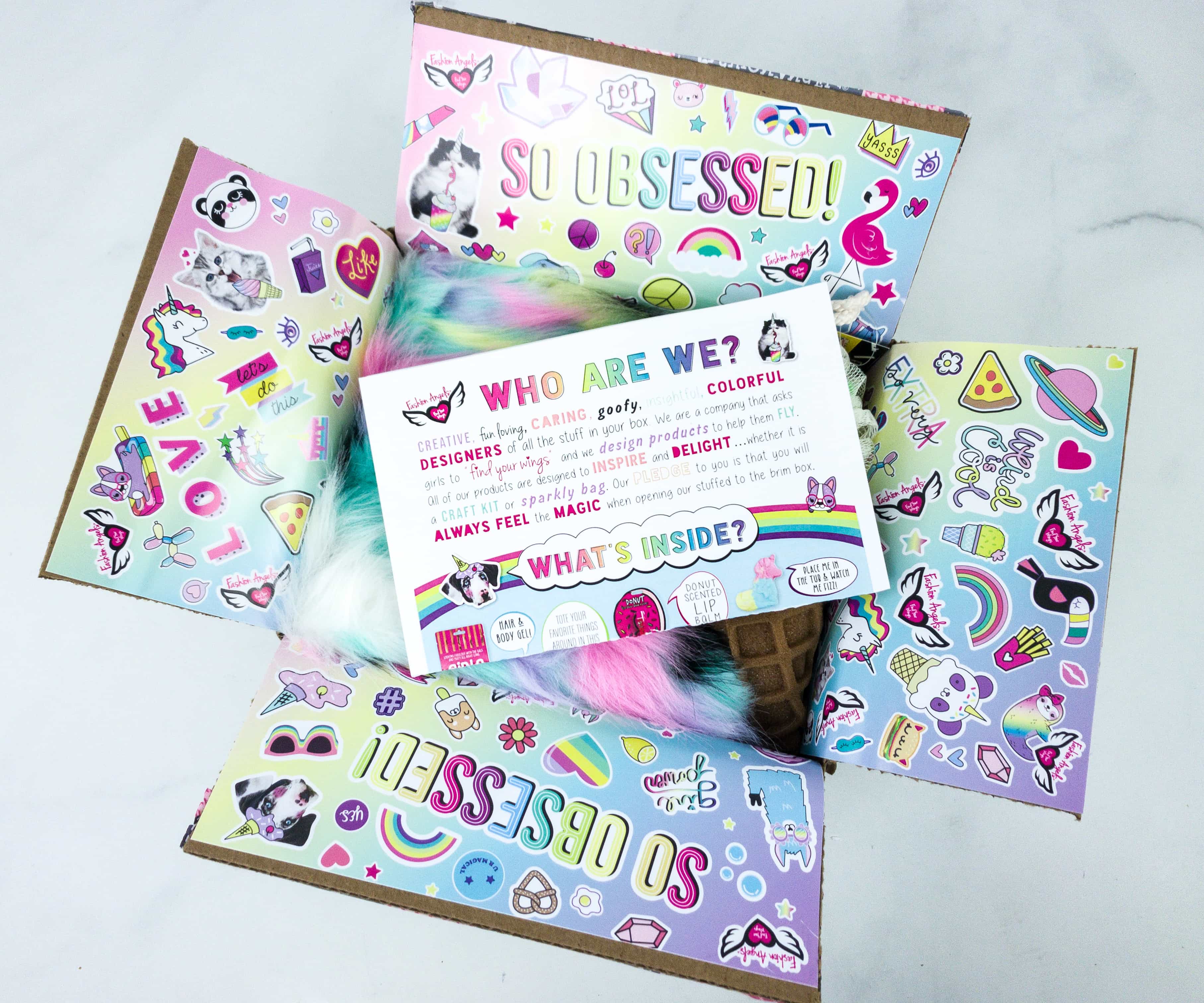 When you open the box, the fun starts! The flaps have some colorful images inside!
I'm so excited to dig in! So far, I really like what I'm seeing!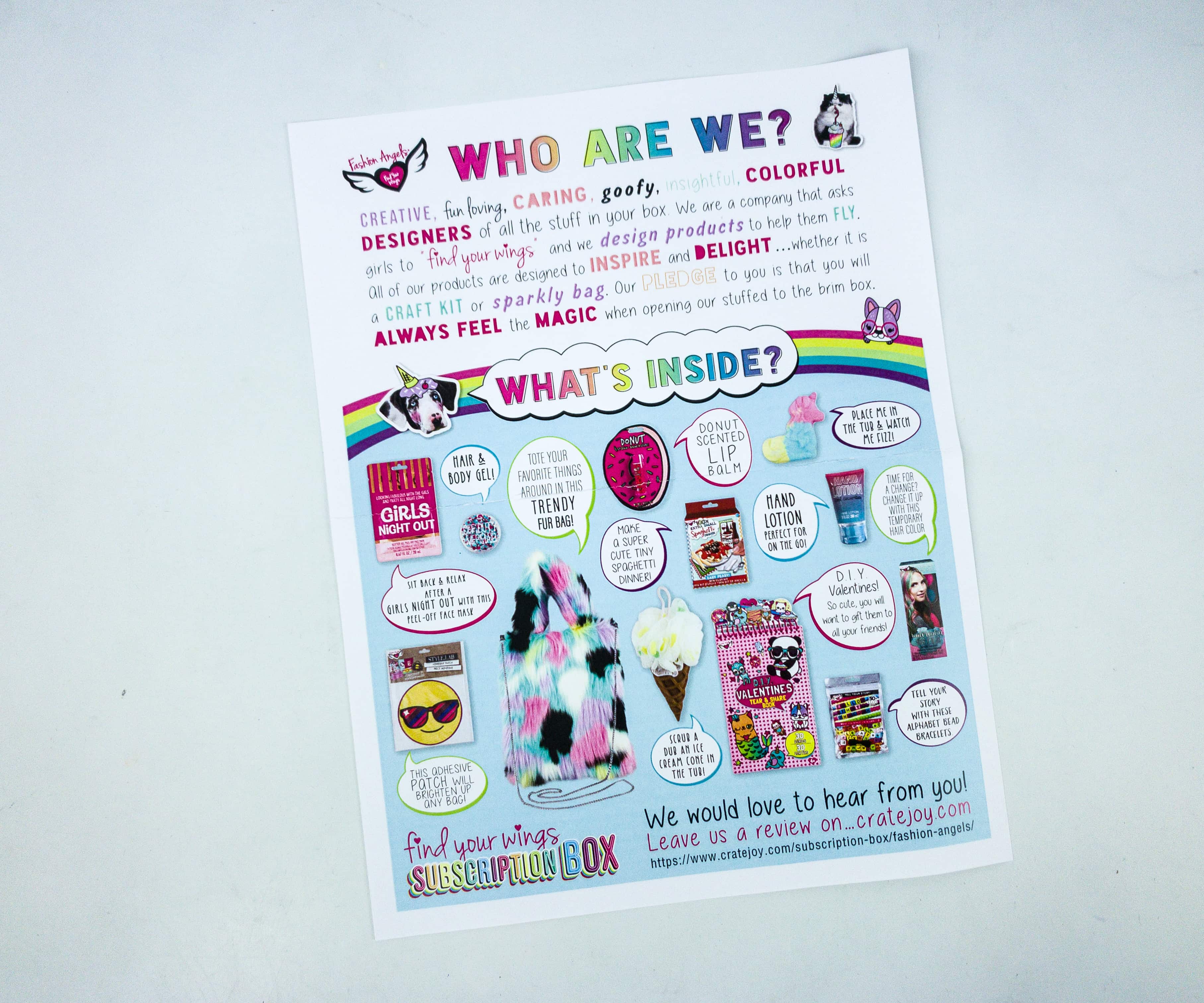 They also included an information card that tells us more about the box and the curators.
It also lists down all the items you can find in there!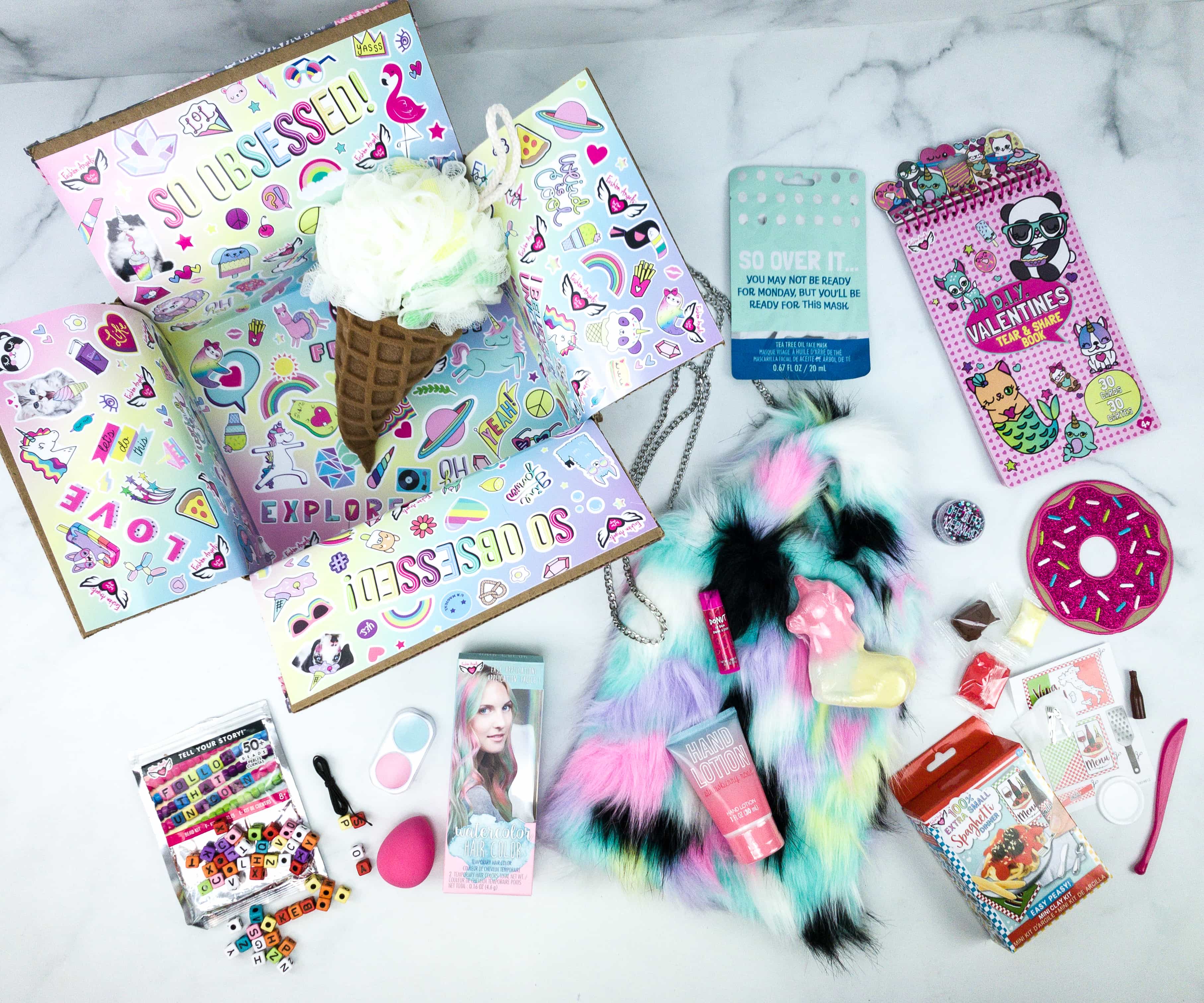 Everything in my box!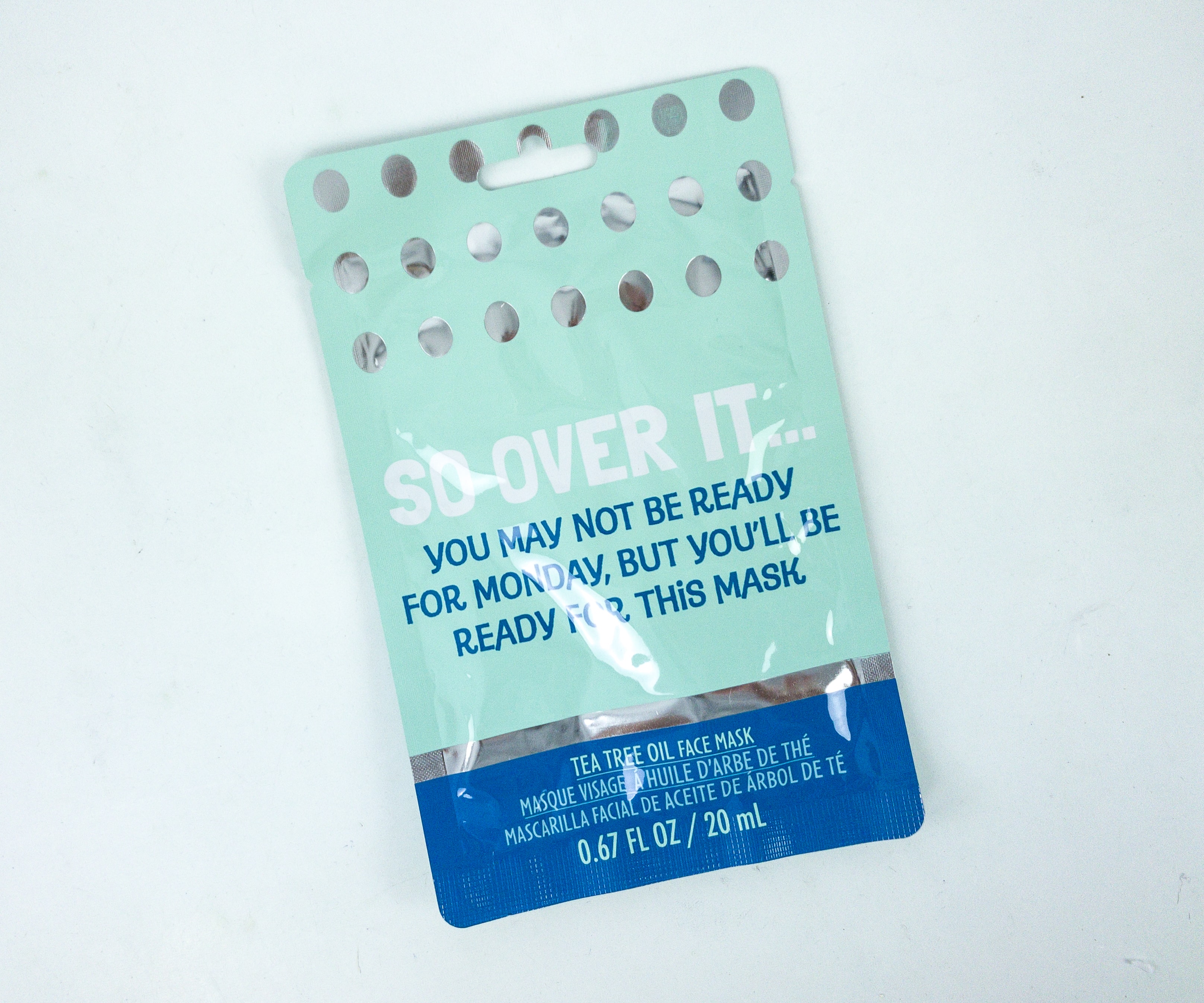 Face Mask. This face mask is sassy and fun, plus it smells amazing. It has tea tree oil which has many benefits for the skin like soothing dry skin, relieving irritations, and reducing oiliness!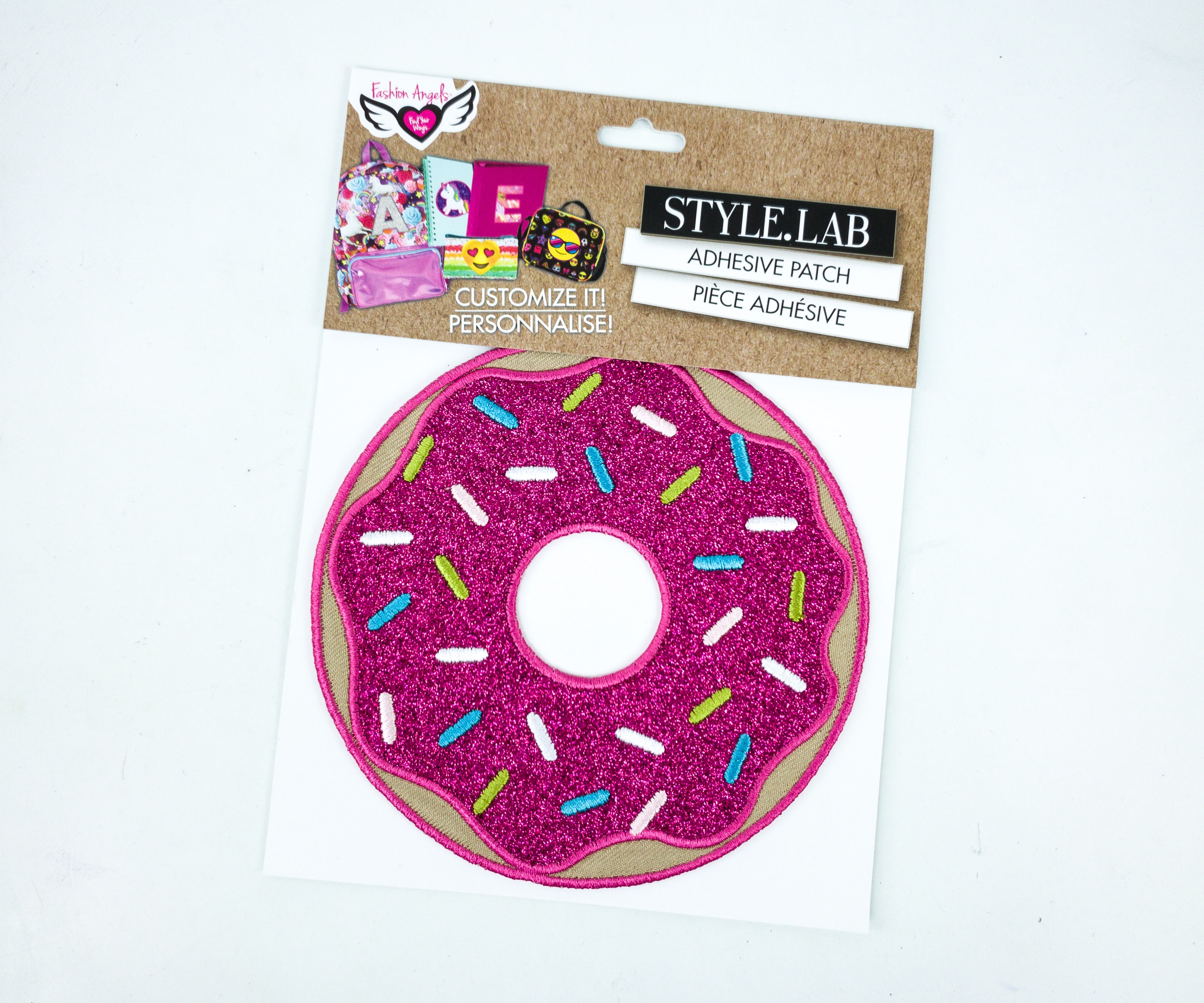 Donut Patch. This donut patch is seriously so cute. The design is embroidered nicely. We that the "frosting" is a glittery fabric topped with cute "sprinkles"!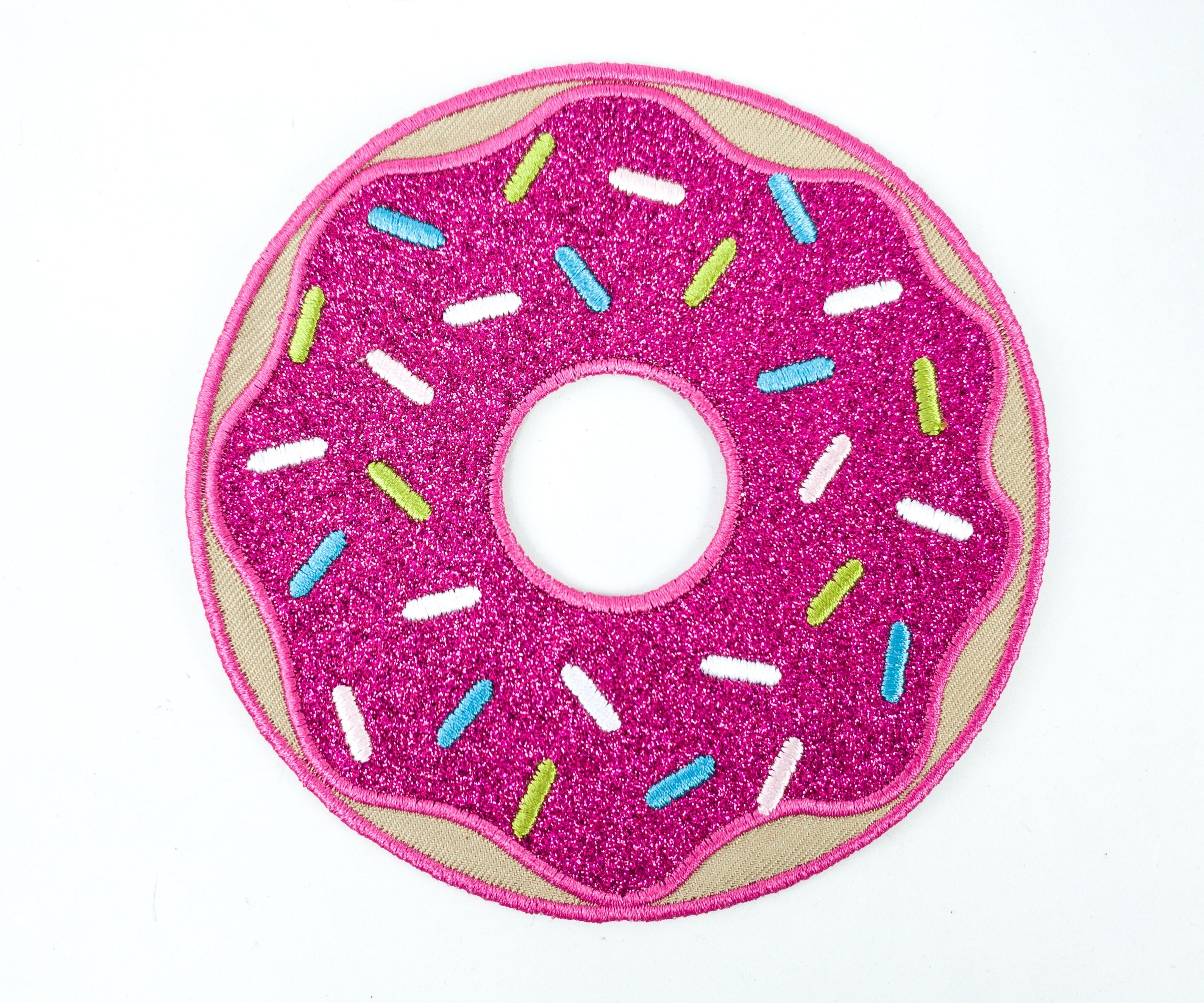 Since it's an adhesive patch, it's easy to use! You can put it practically anywhere, whether on your bag, your shirt, or even your notebooks. The possibilities are endless!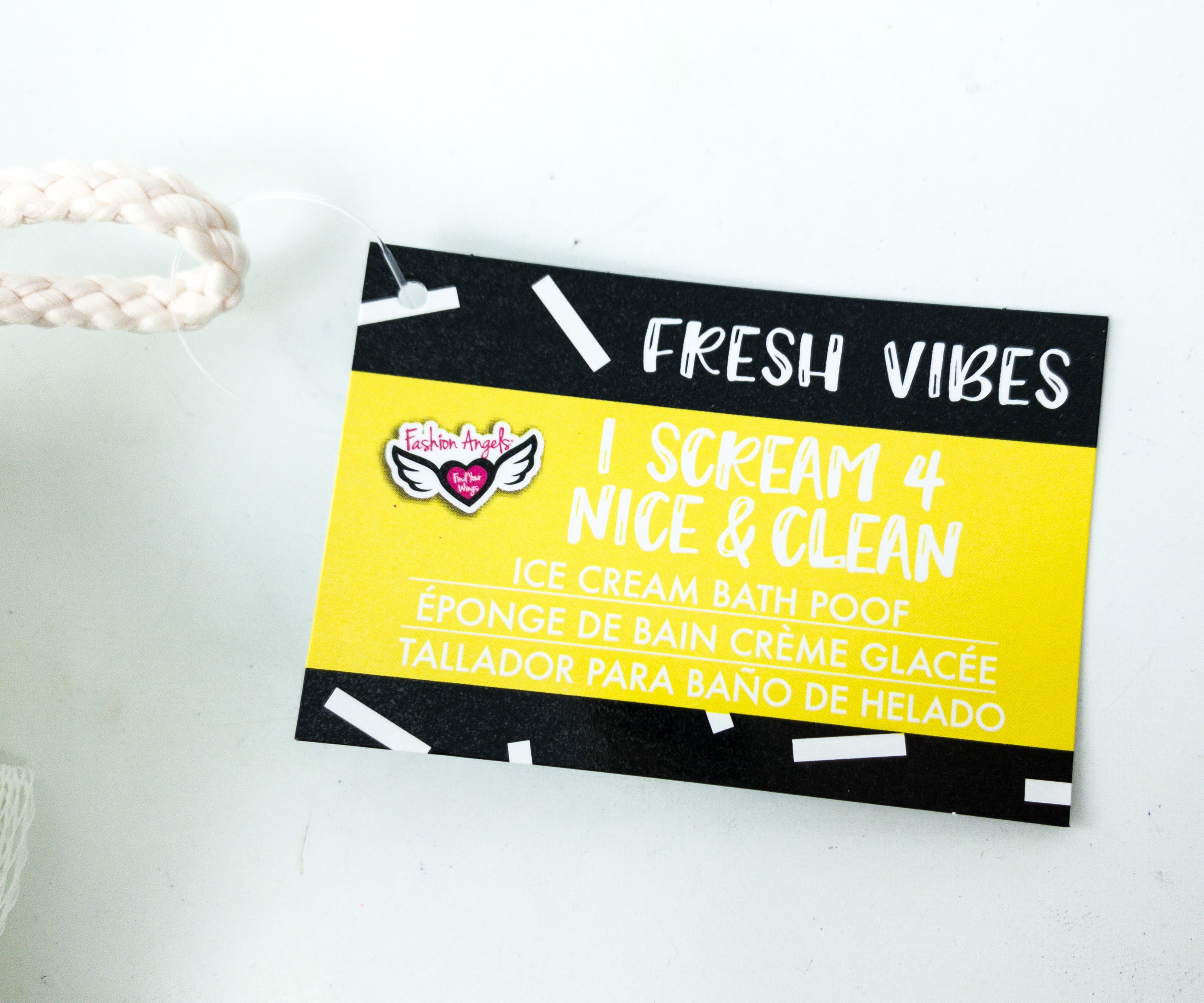 Ice Cream Scrub. It's a super adorable ice cream bath sponge!
It's really shaped like ice cream. It has a brown sponge that looks exactly as a waffle cone!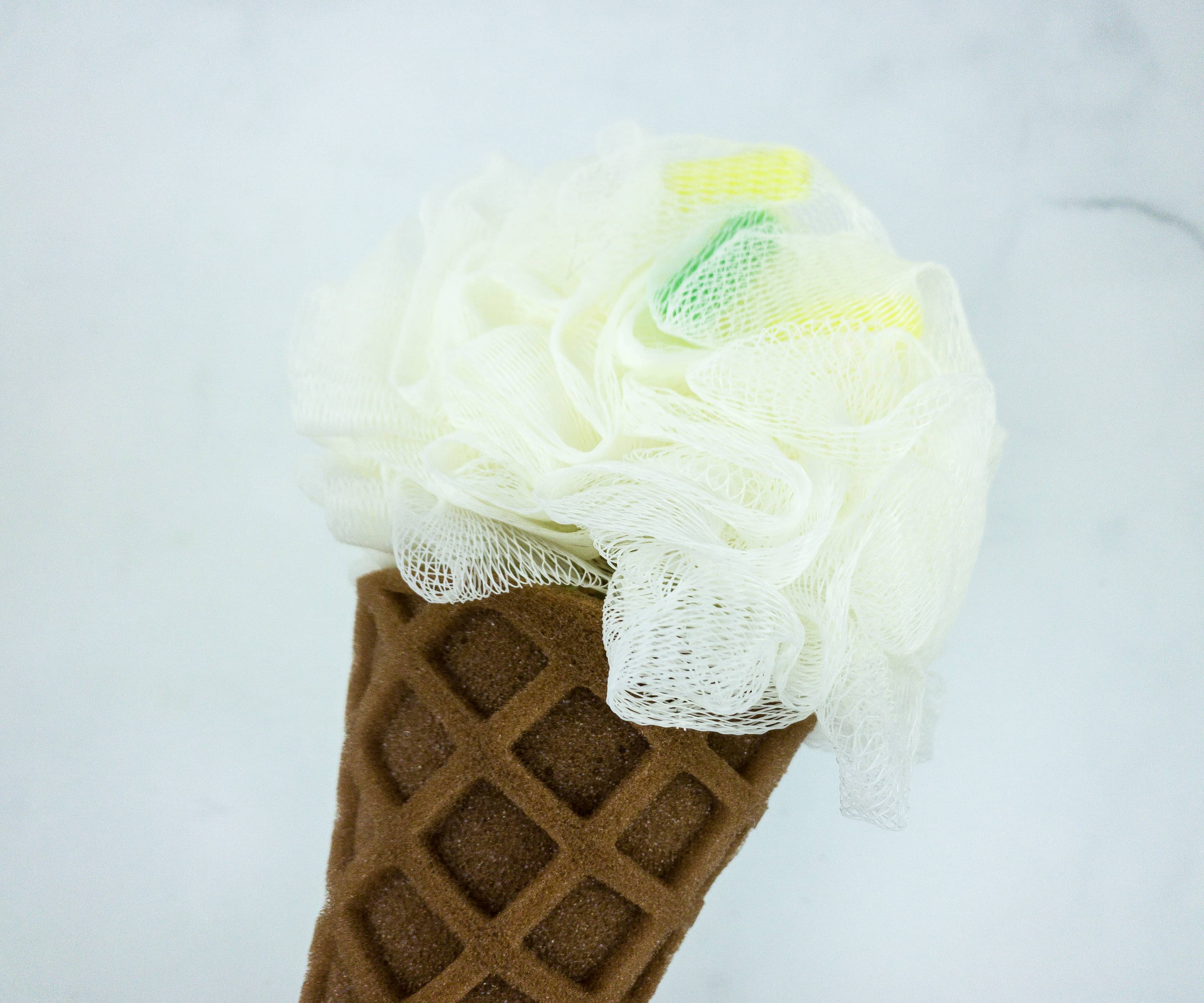 The top has a loofah type net on it that mimics the ice cream itself. We love it! It's soft and gentle to use on the skin and great for exfoliating!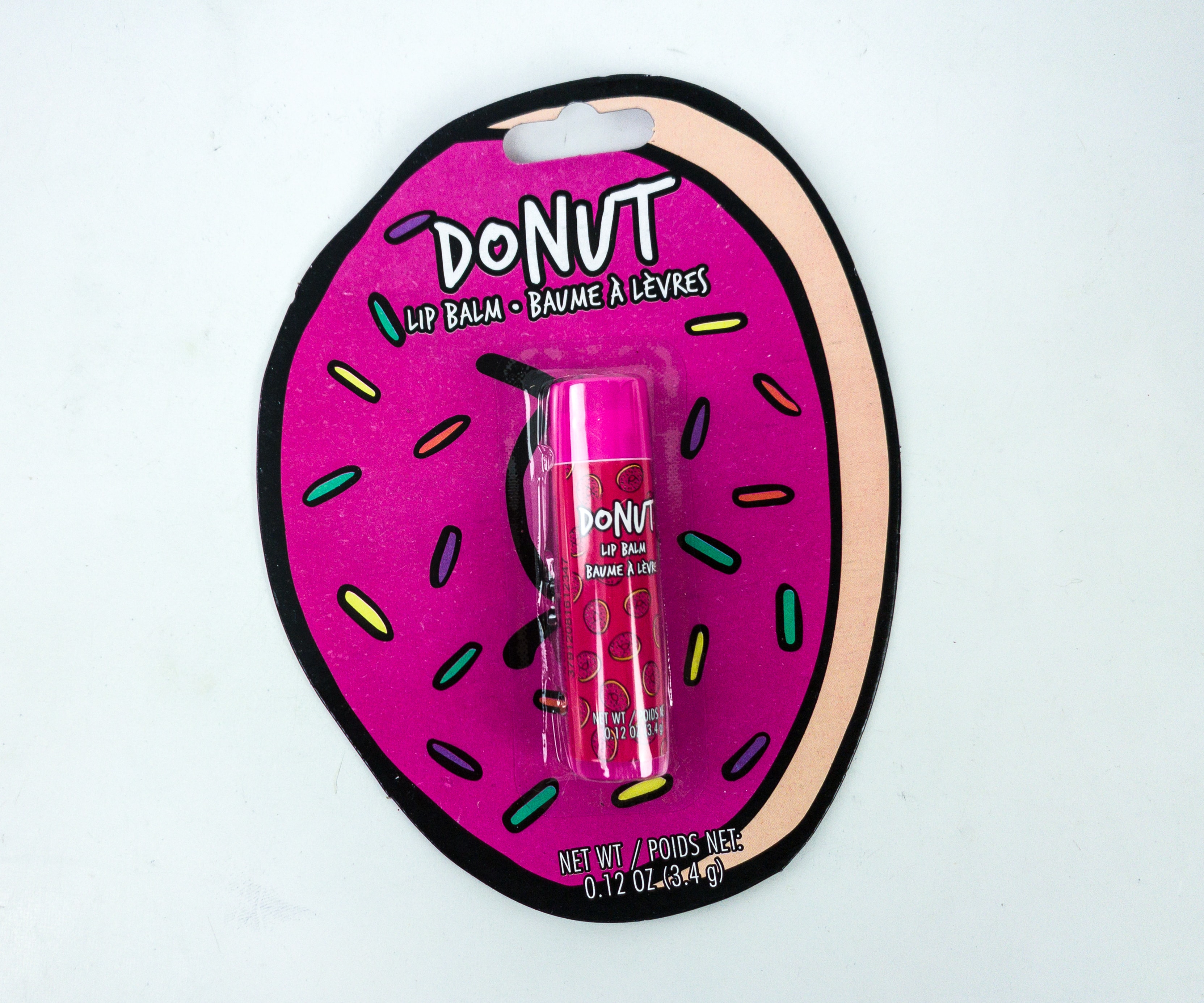 Donut Lip Balm. Another cute item that we got from this box is this donut lip balm. The packaging is superb, with a donut carton enclosing the product itself.
This doesn't really smell or taste like a donut but it's a bit sweet and my daughter likes it. It hydrates and moisturizes her lips like a lip balm should, so we have no complaints.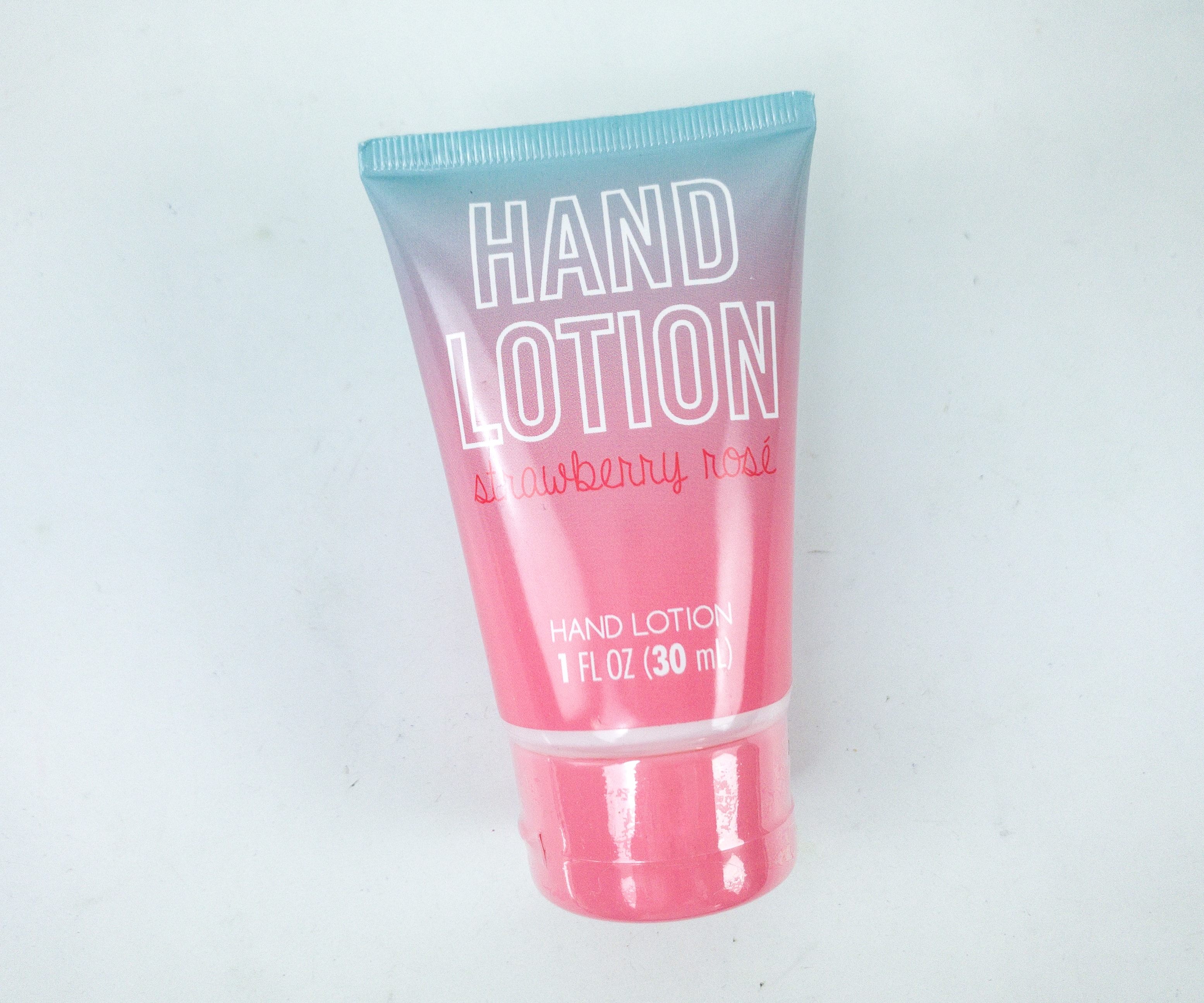 Hand Lotion. This hand lotion smells divine! It's perfect for cold days when my daughter's hands get dry. It does a great job re-hydrating her skin and leaving it soft to touch.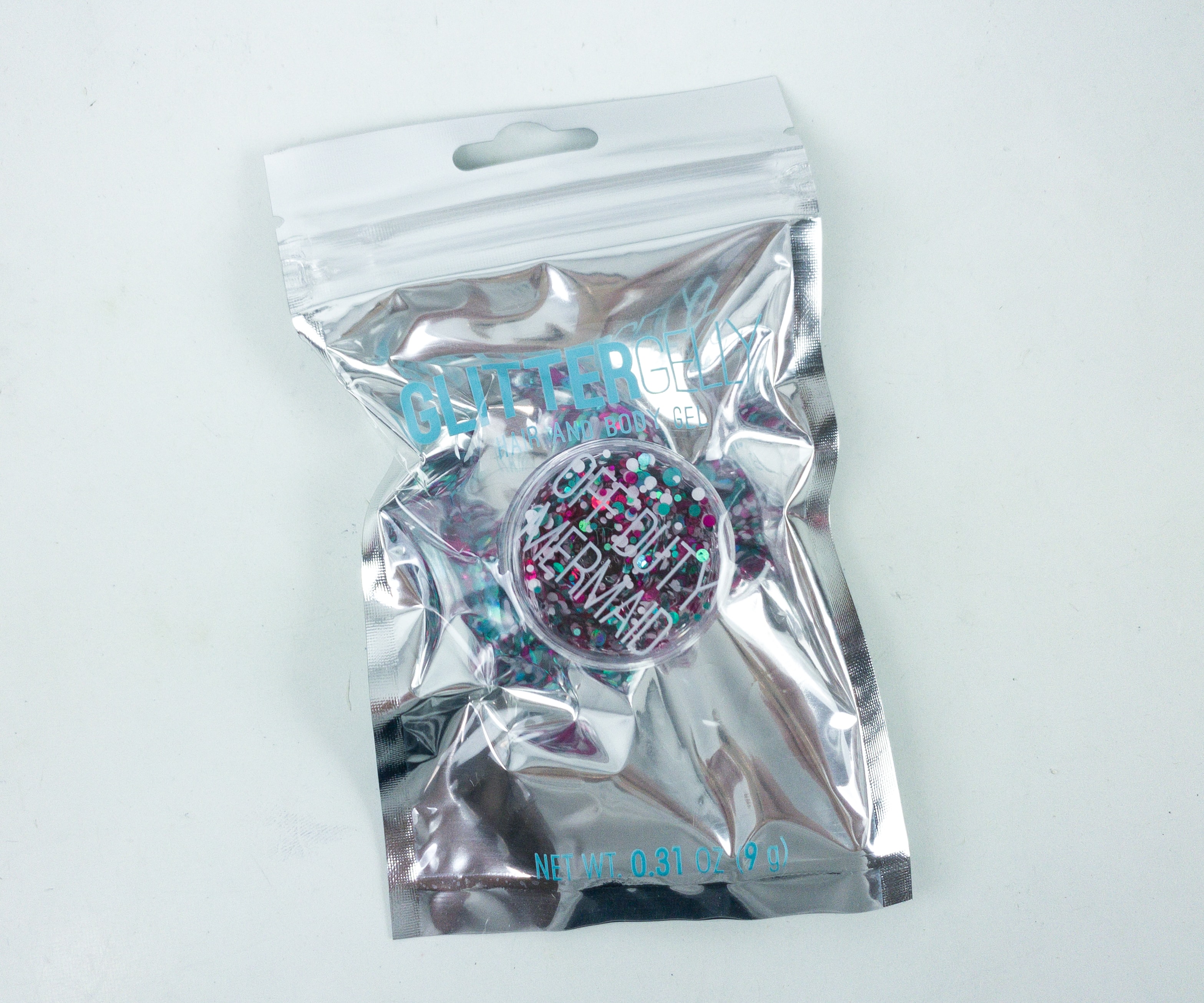 Hair & Body Gel. This glitter hair and body gel came just in time! Perfect for parties, you can use this on your hair to rock a glittery root look which is all the rage these days.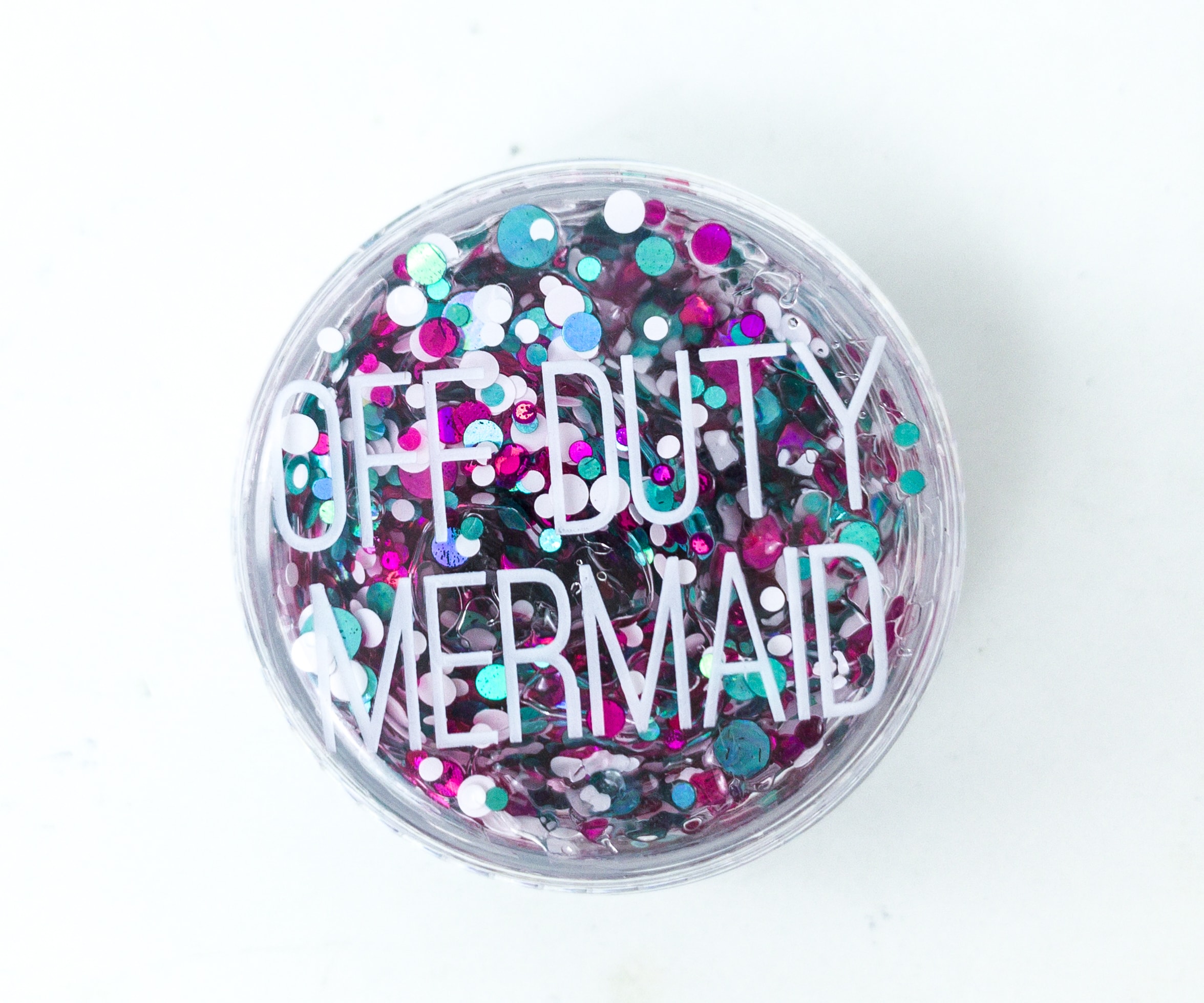 This tub is called "Off Duty Mermaid" because of the colors used. It has that iconic pink and blue-green mermaid vibe.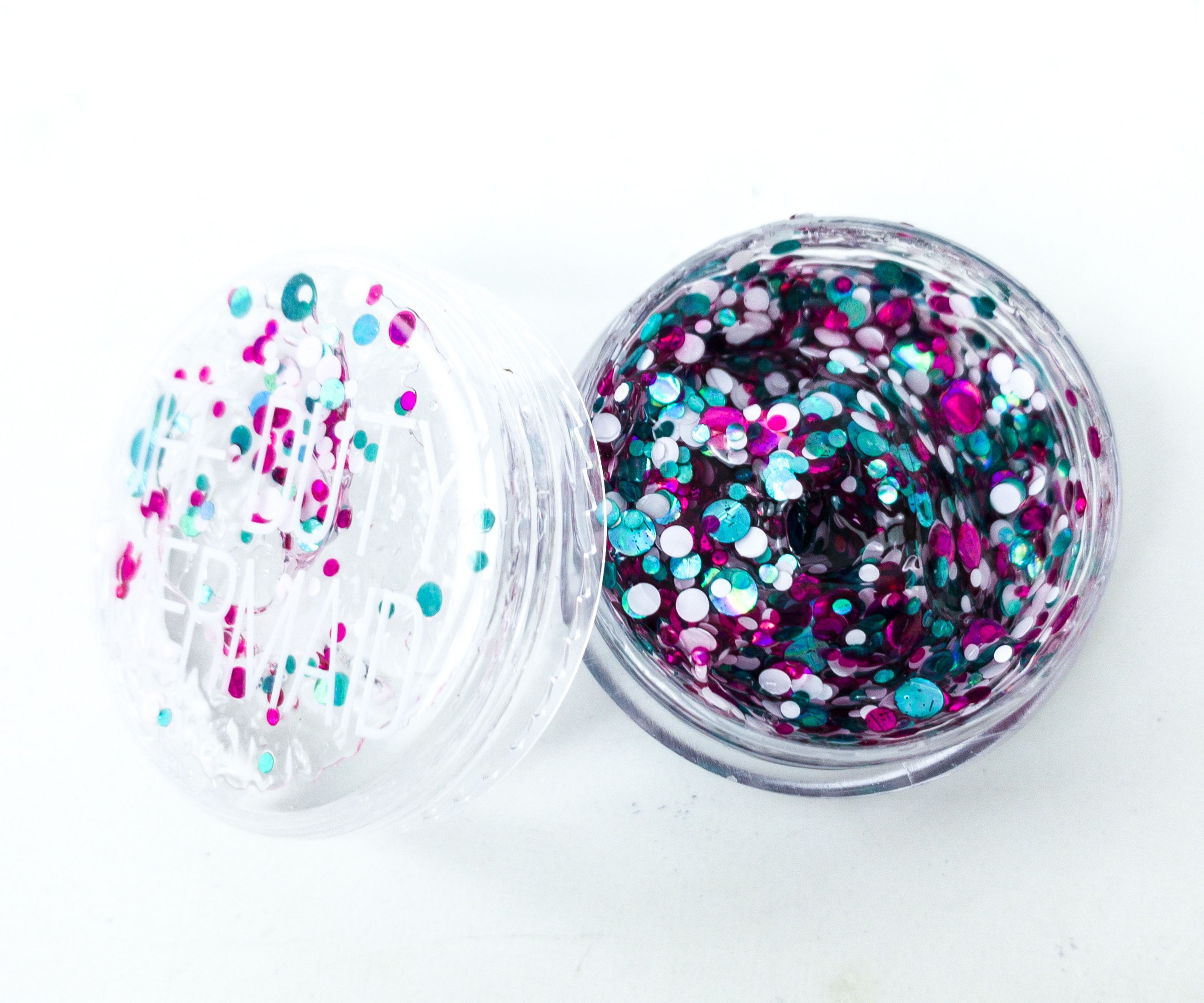 The chunks of glitter are cosmetic grade, which means it is safe to use both on hair and body!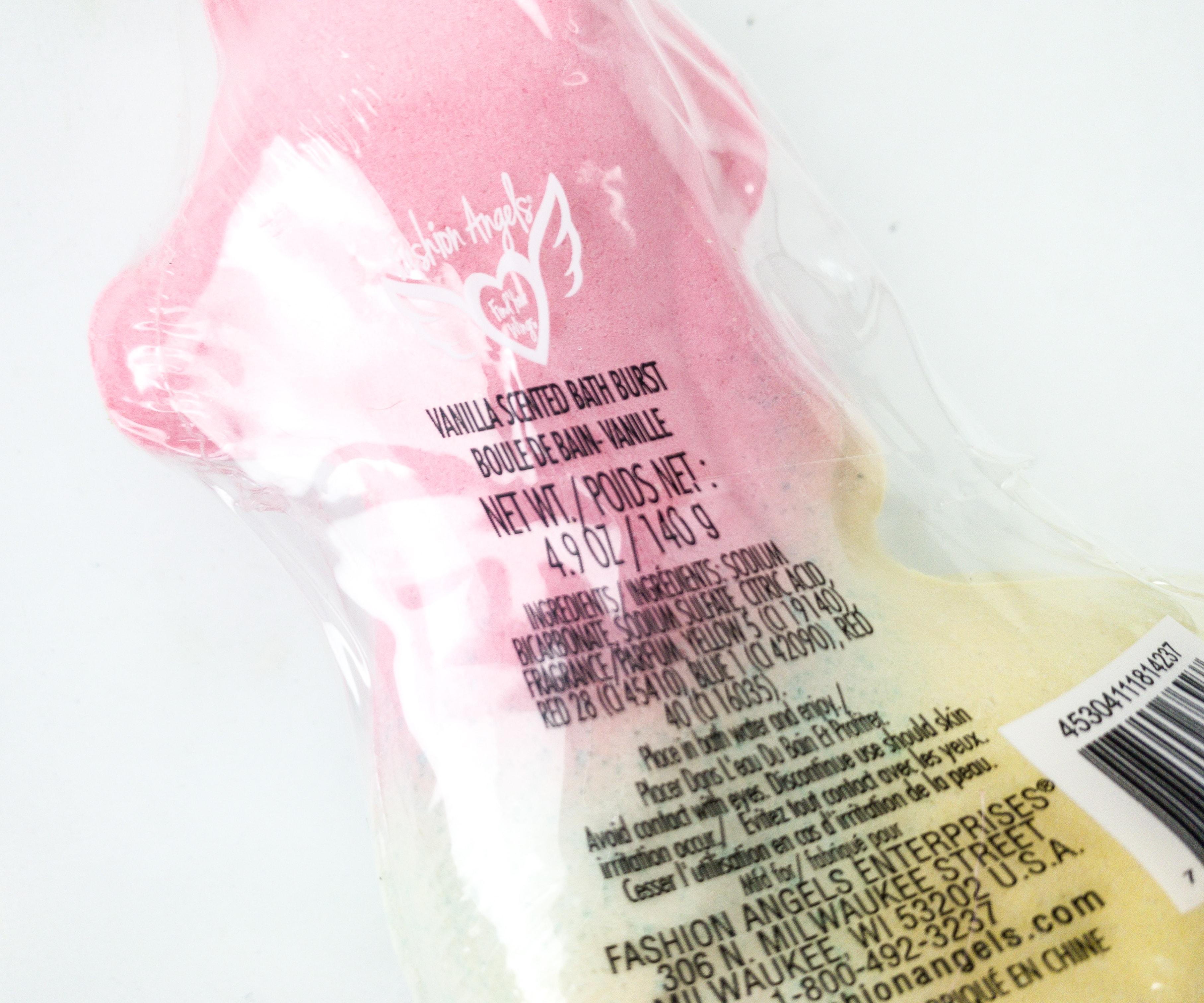 Vanilla Scented Bath Burst. Next, we got a bath bomb! The ingredients can be see on the picture as well as the instructions on how to use it. It works like a regular bath bomb.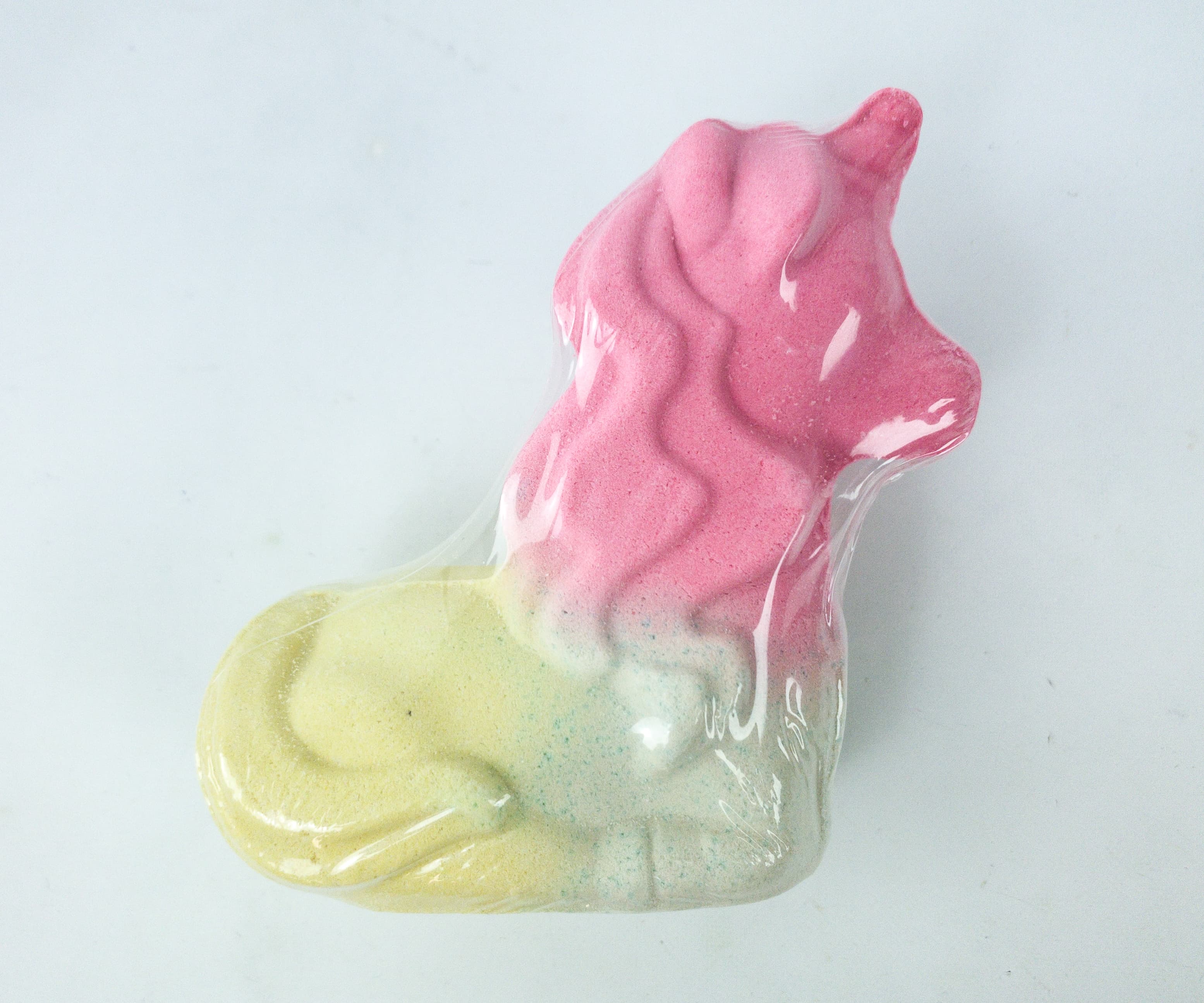 It's shaped like a unicorn, and the transitioning colors are just so pretty.
The unicorn is too pretty to use, but we ended up using in anyway and we have no regrets because the smell is amazing. It has notes of vanilla!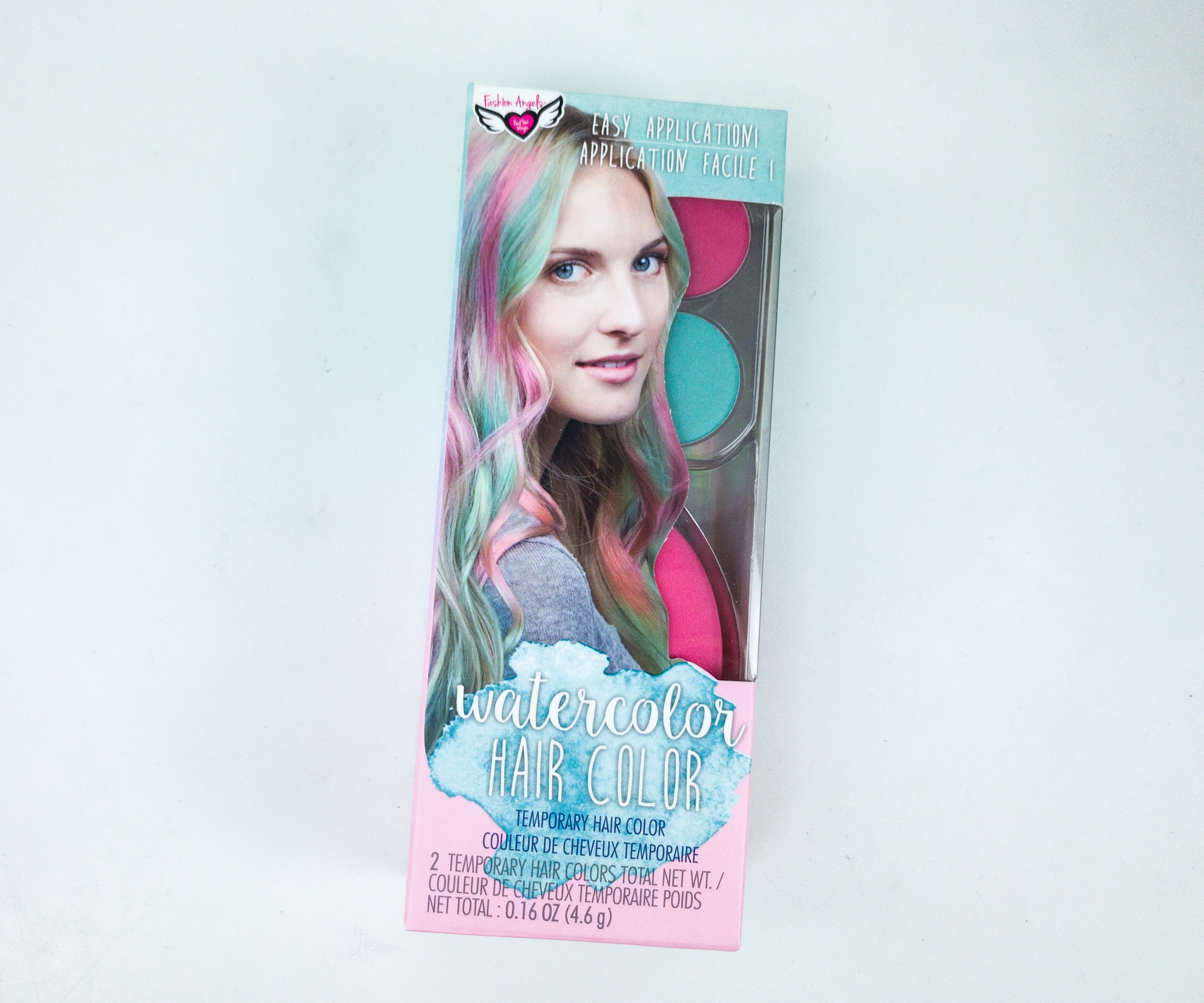 Temporary Hair Color. We're excited about this item! It's a temporary hair color that you can use for when the day just feels a little bit gloomy.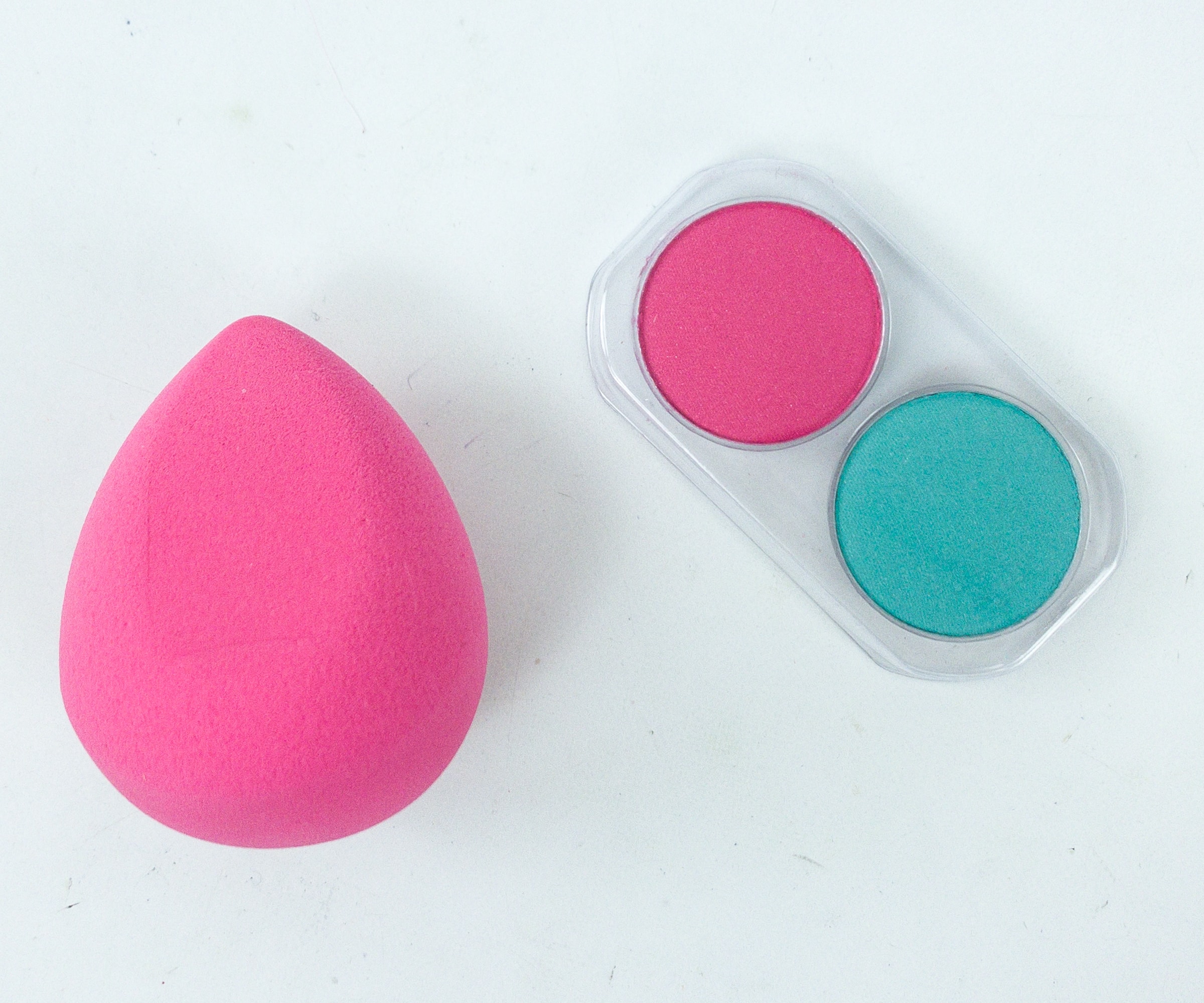 It comes with a sponge applicator. You just need to dampen it, then dip into the color you want and brush it on your hair! That's it. You get a vibrant new hair color in an instant. To remove, you can take a bath and it will wash right off!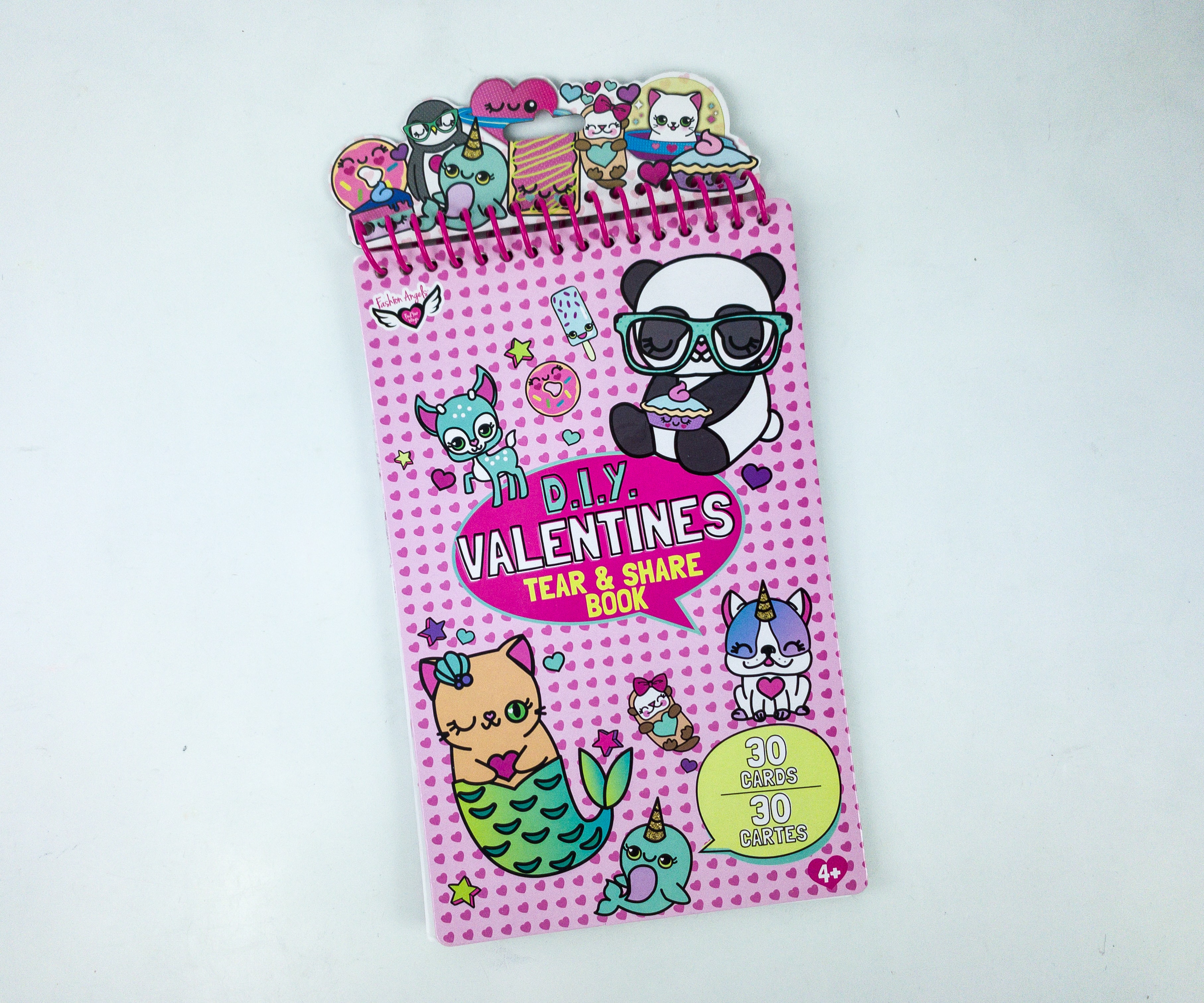 D.I.Y. Valentines Book. This tear and share book is a unique concept that we really liked!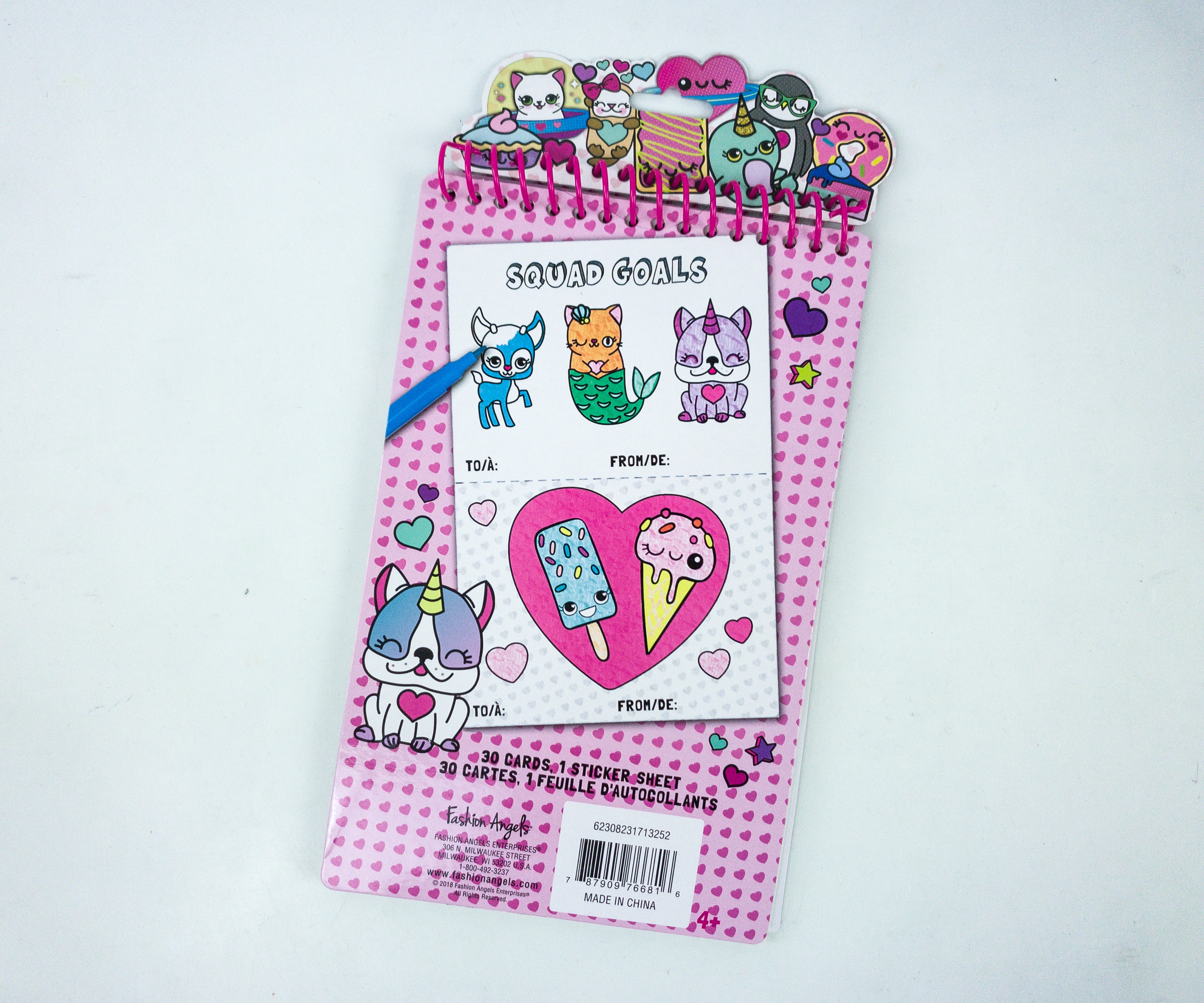 On each page, you get 2 drawings that you can color. You can also put a little note, then tear and share it with a friend!
It also comes with an assortment of cute stickers that you can use for decorating.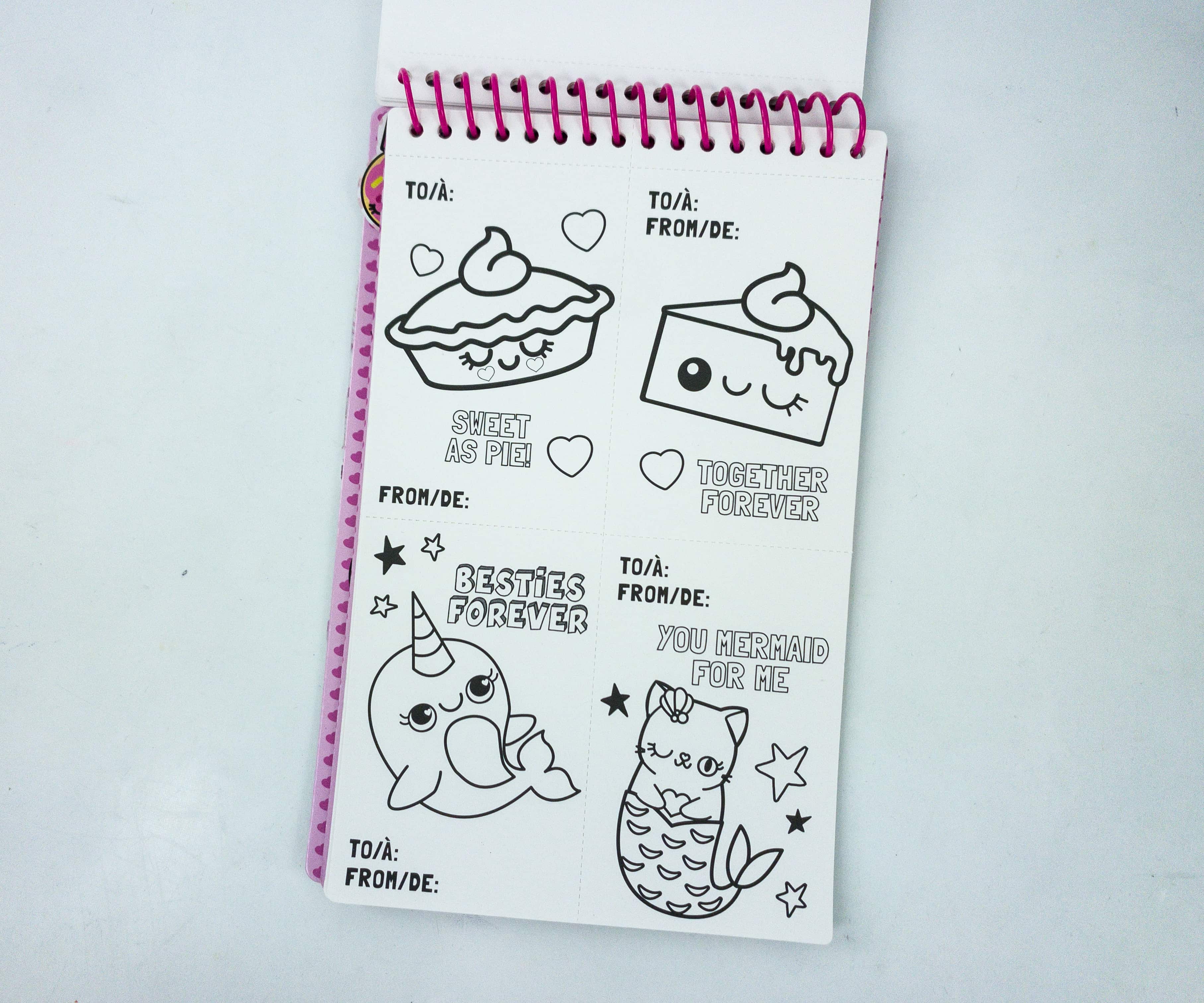 Here's a sample page! It encourages the kids to be as creative as they want!
Fur Bag. This month's box also came with a cute furry bag!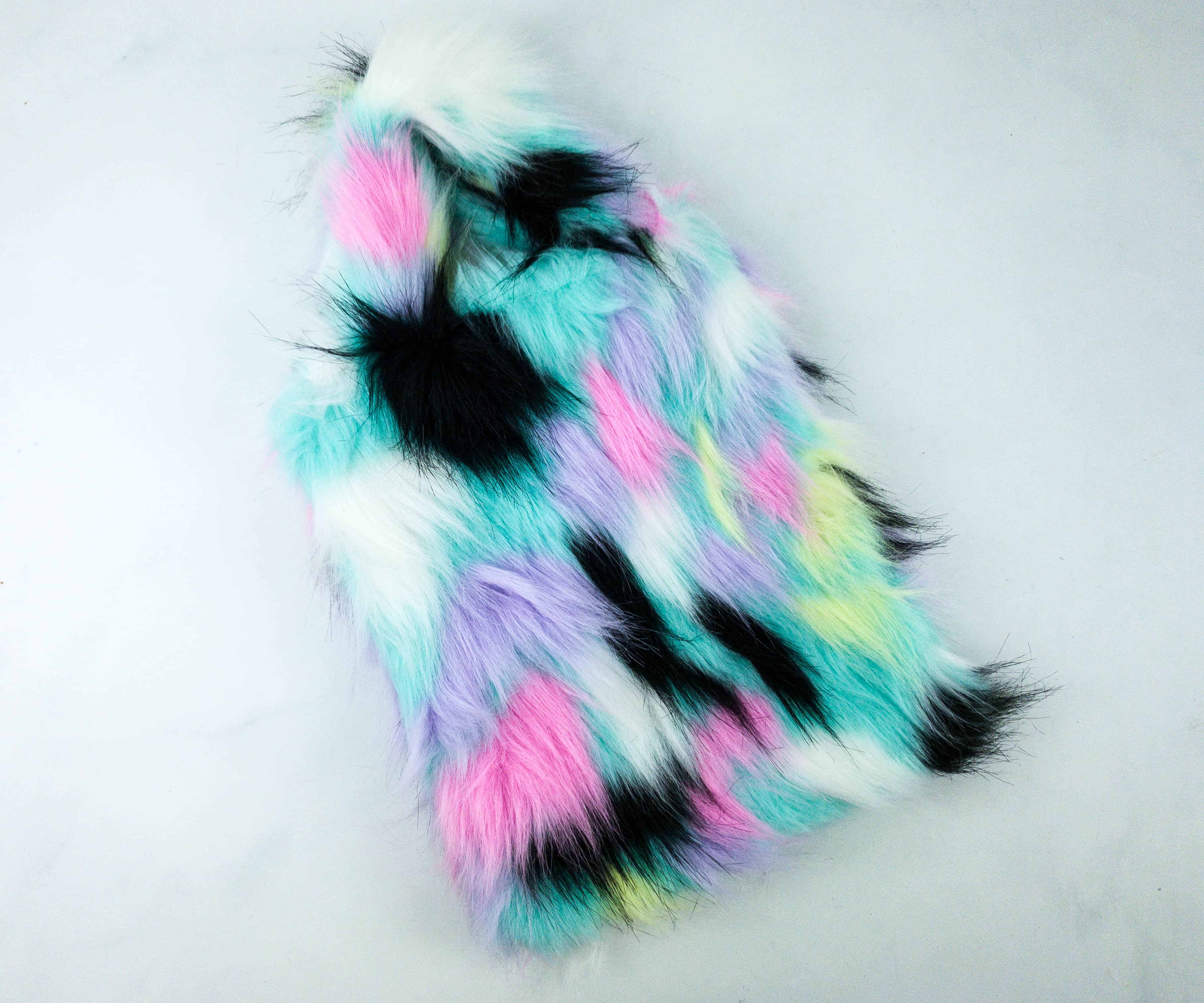 This kind of gives us that Gremlins vibe, only that it's a bit colorful! Still so cute though! The size is nice and it's perfect as my daughter's go-to bag for quick trips outdoors.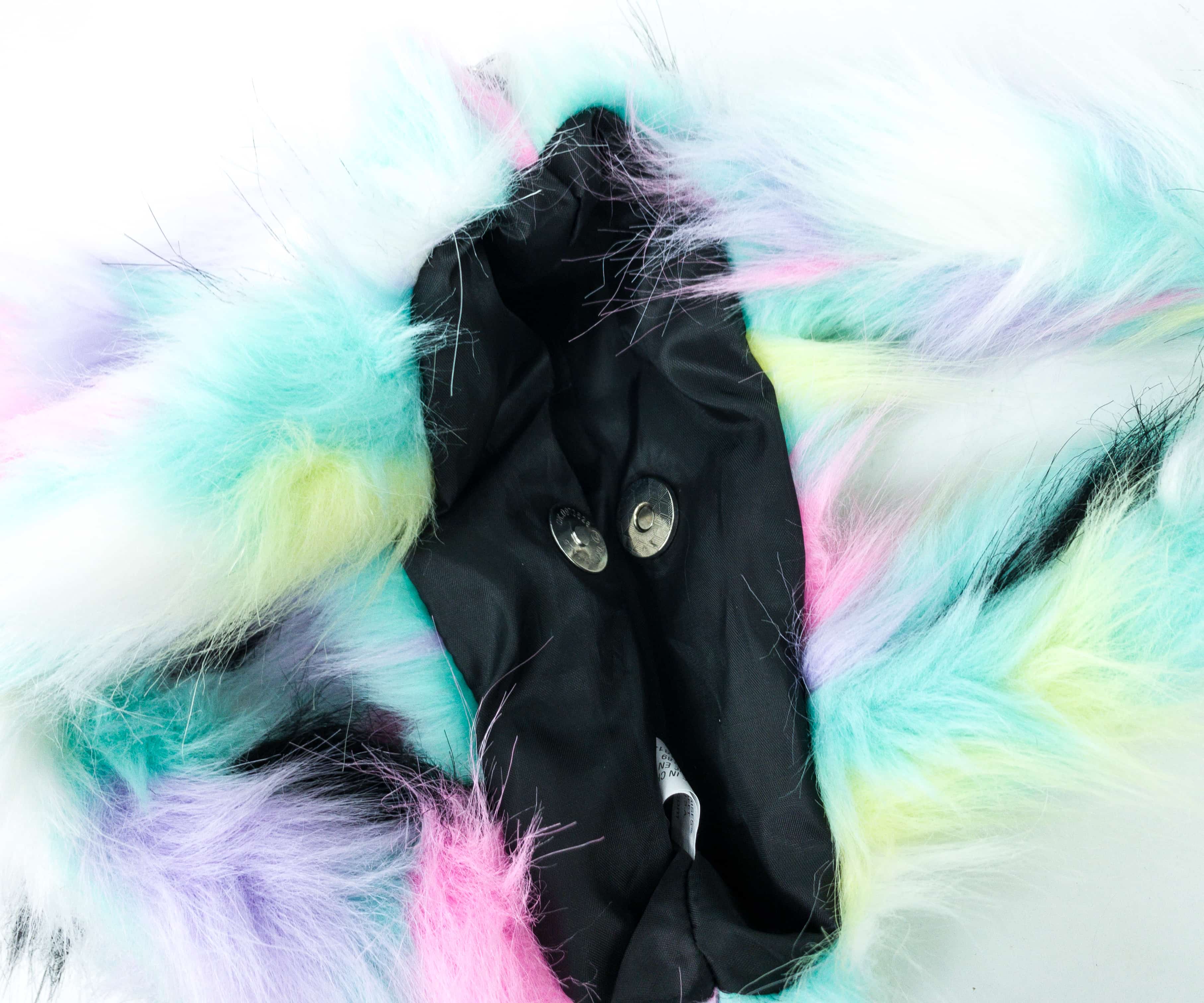 The bag features easy access. It has a snap button on the opening.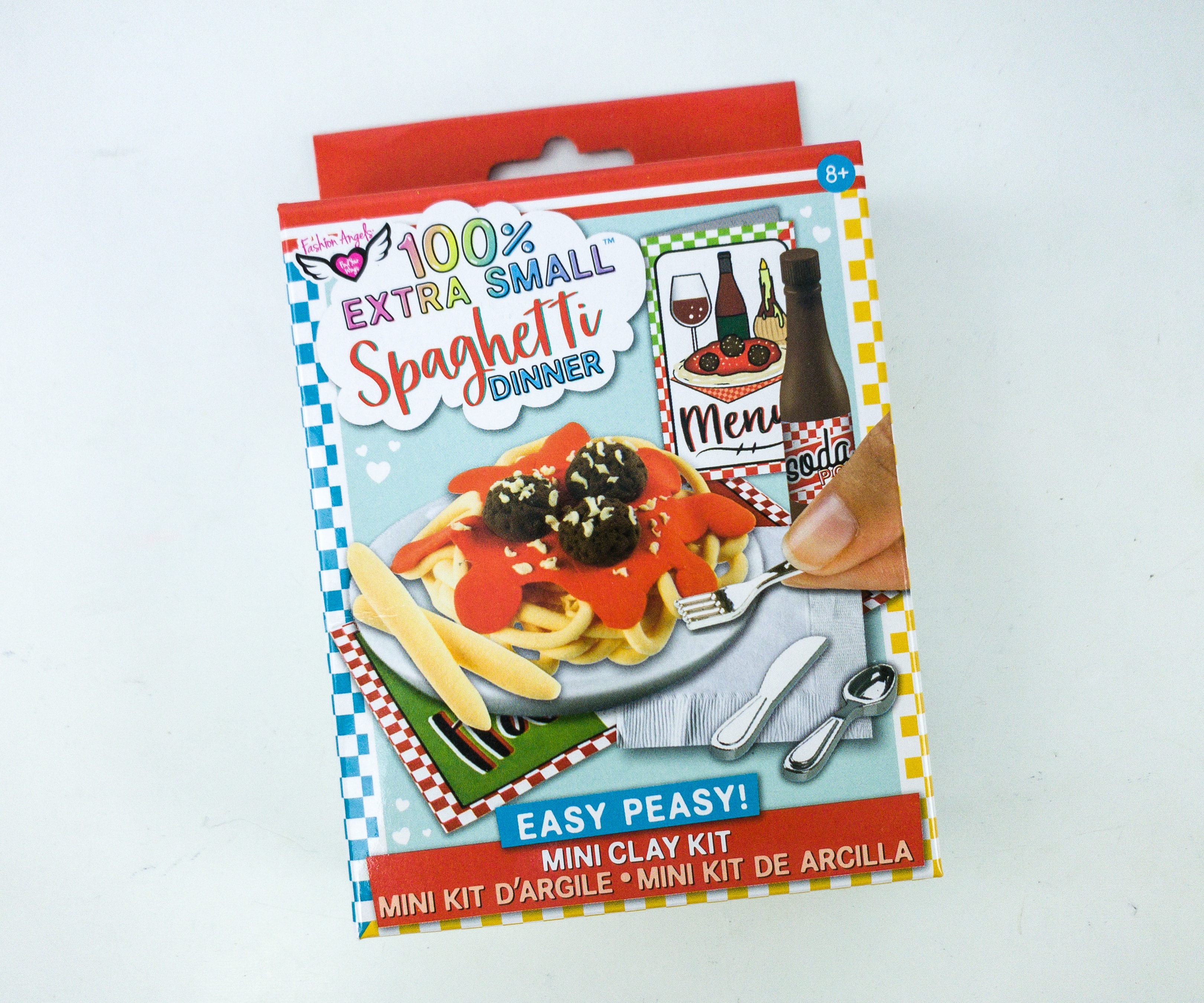 Spaghetti Dinner Mini Clay Kit. Clay kits are fun! It's a great way to unleash creativity and even just to pass time offline.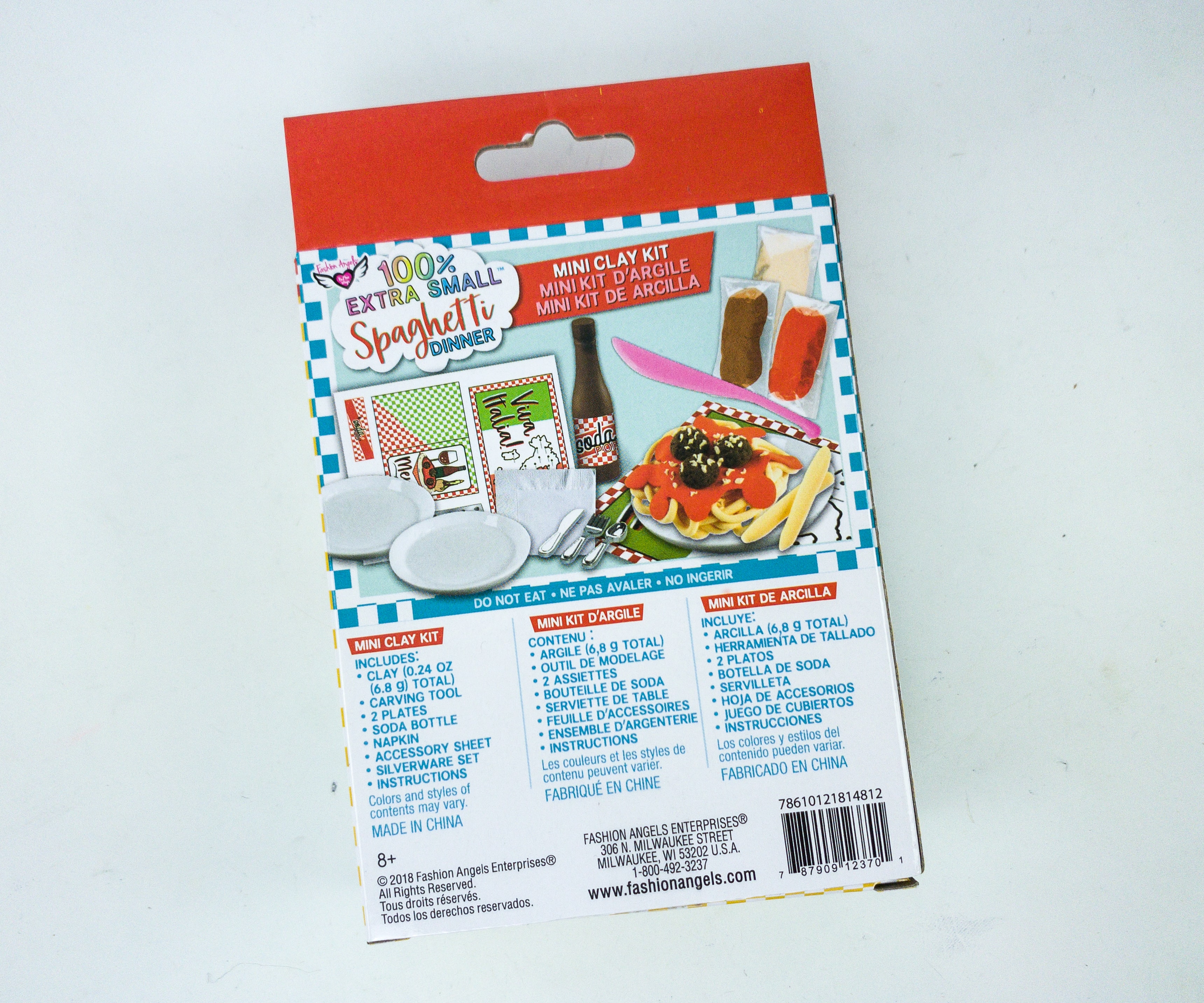 This one contains just enough clay to make a bowl (or two!) of yummy spaghetti and pretend you're having dinner in Italy.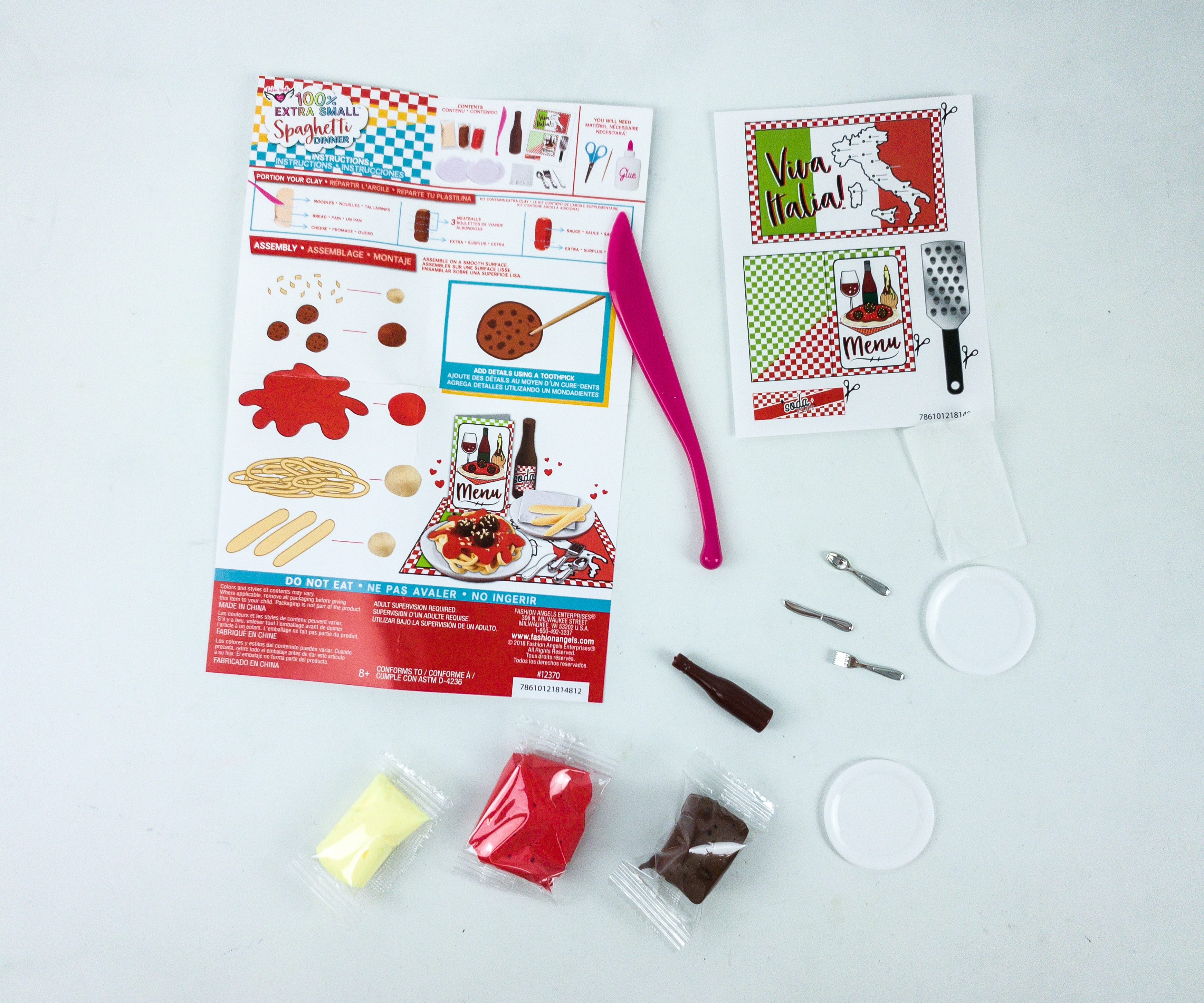 These are all the items inside the box! The clay pieces were individually packed.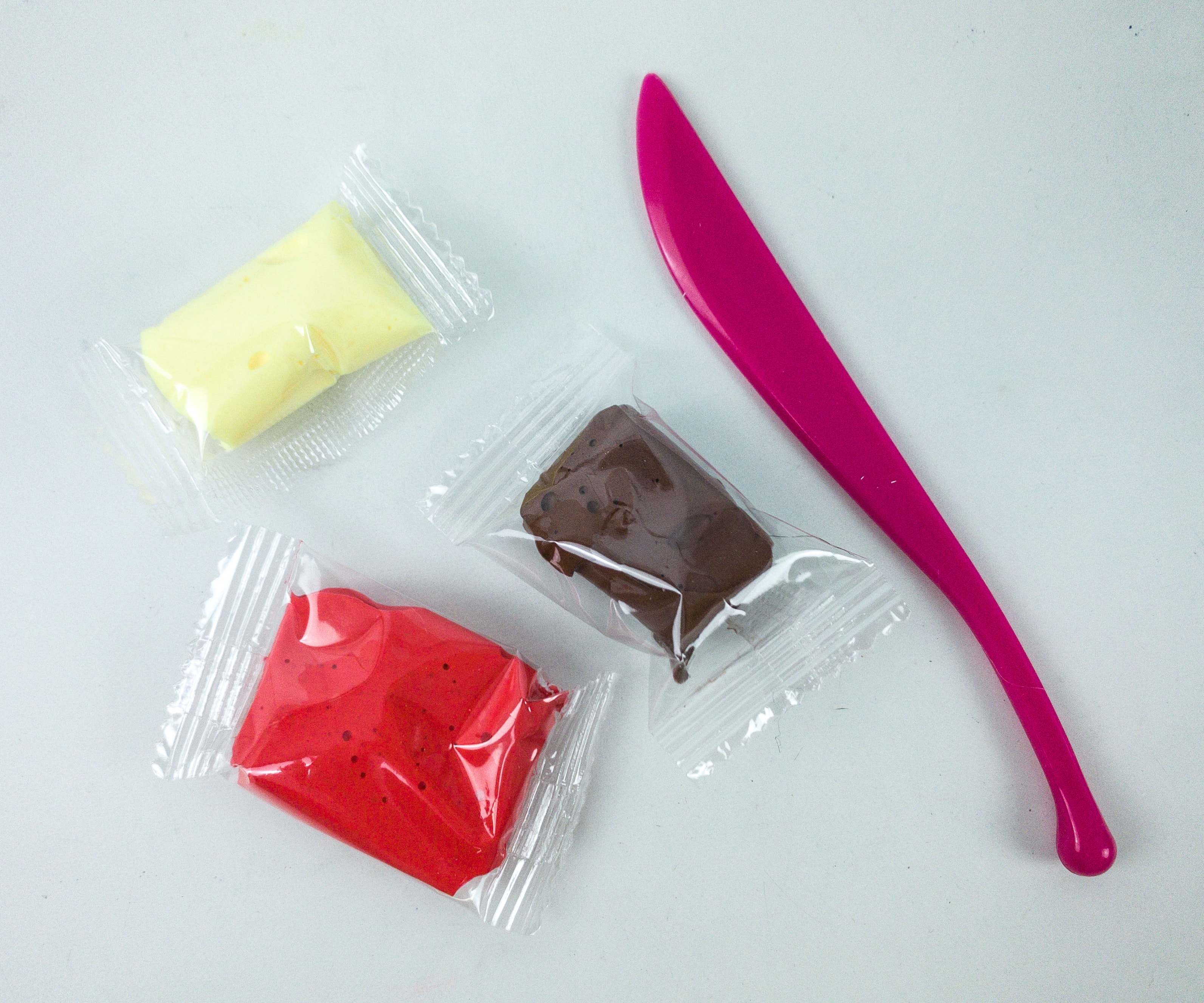 There are 3 colors of clay: one for the pasta, one for the sauce and the other for the "meatballs"!
It also came with miniature plates and utensils, as well as a menu and a mini wine bottle!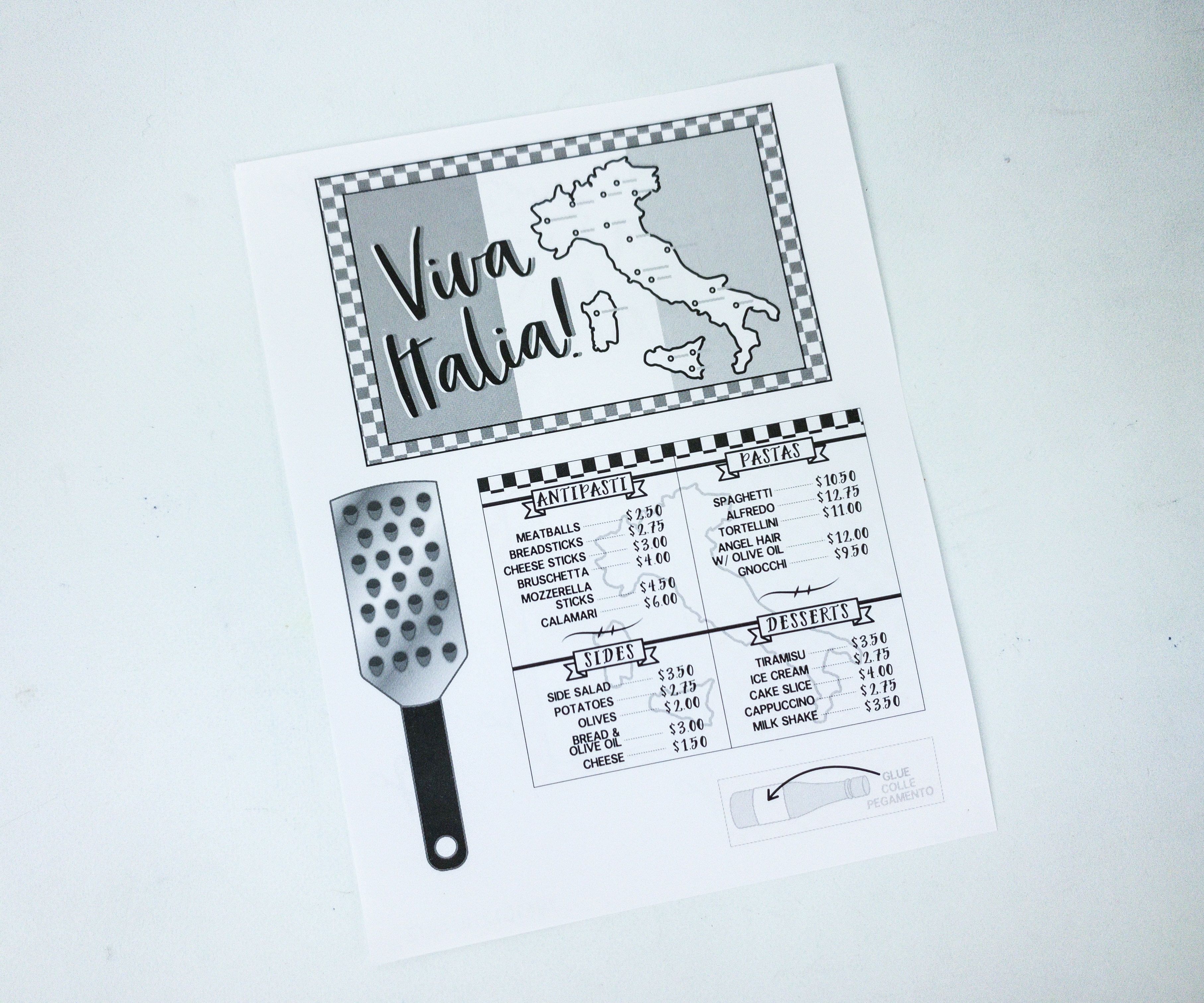 The menu seems legit! My daughters loved playing pretend with this new clay set!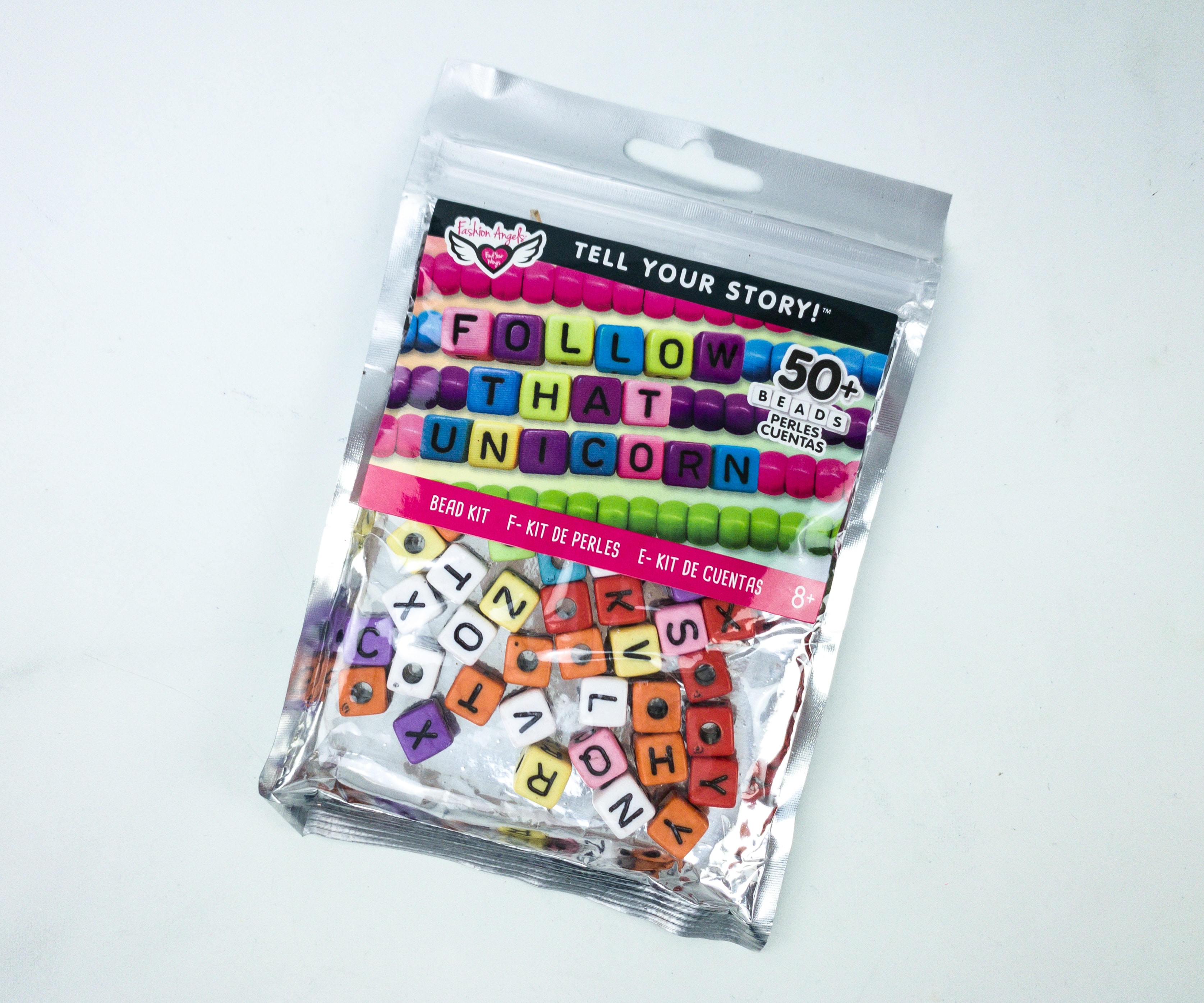 Alphabet Bead Bracelet. Here's another fun activity pack! It contains materials for making a cute alphabet bracelet!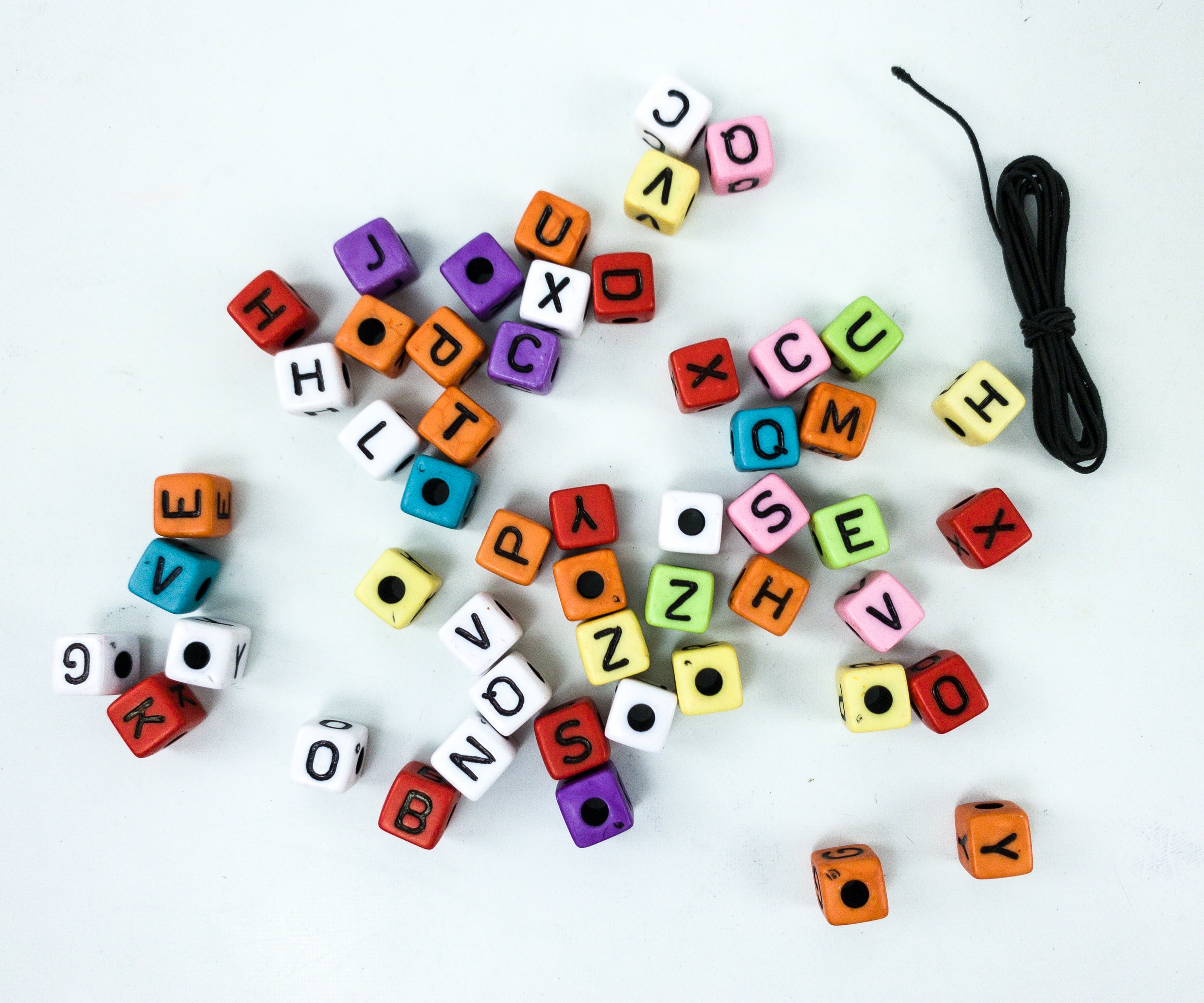 There are colorful letter beads, as well as a black string. You can use these to form your name, or your friends' name in case you want to gift your finished product!
This month's assortment of goodies definitely made my daughter happy! Fashion Angels has always taught young girls to find their wings by encouraging them to try out new things. It's such an awesome and feel-good concept. This month's box included a nice variety of things, from skincare to arts and crafts. Everything is fun and really usable. If you're looking for a nice gift for your tween daughter, this makes a great choice!
What do you think of this month's box?
Visit Fashion Angels Find Your Wings to subscribe or find out more!