Home Chef has a giant Cyber Monday Sale for 2019 and there's a way to use it to get a FREE Box!
Get NINE meals FREE when you sign up! USE THIS LINK – no coupon code required! That's up to $90 savings!
This sale is applied as:
$40 off your first box
$30 off your second box
$10 off your third and fourth boxes
That means you can either get your first box FREE and pay $10 shipping. You can cancel at any time and don't need to order the additional boxes if you do not wish.
Here's how to get a FREE Box:
Get two meals for 2 and just pay the shipping on your first box!
OR, pay an extra $10 and get 3 meals for two for $19.70!
You can grab this Home Chef FREE BOX deal just by using this link!
FYI, this price isn't materially different from the same Hello Fresh deal.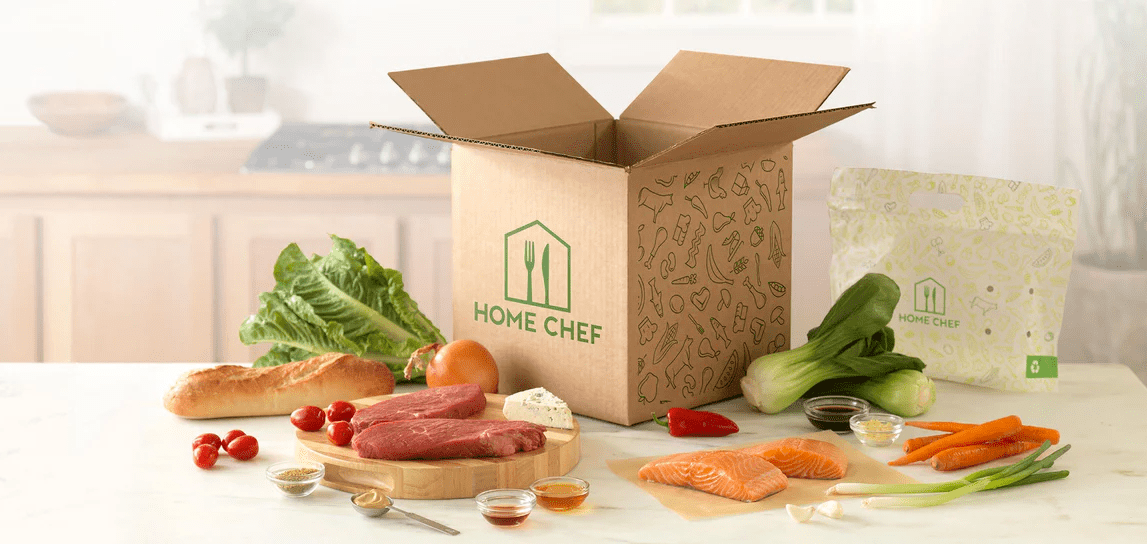 Home Chef is a meal in a box subscription – every week, you choose from a variety of recipes and have all the ingredients and preparation instructions delivered to your door. The basic concept is the same as other weekly meal delivery services, but it has its own unique features and recipes. Their meal options include many great Asian, Indian, African, and South American inspired dishes, along with more traditional American home-style and steakhouse fare.
Check out our Home Chef reviews to find out more about this weekly dinner kit subscription. Meals start at $9.95 per serving, and delivery is free for orders over $45.
Are you getting Home Chef?