Glamour Jewelry Box is a monthly jewelry subscription. Each box includes 3 trendy boutique pieces, which may include necklaces, rings, bracelets, or earrings. The best thing is that they're all for you to keep! Boxes start at $29.95, with a promised retail value of $75+!
DEAL: Get 10% off your first box! Use coupon code CJ10.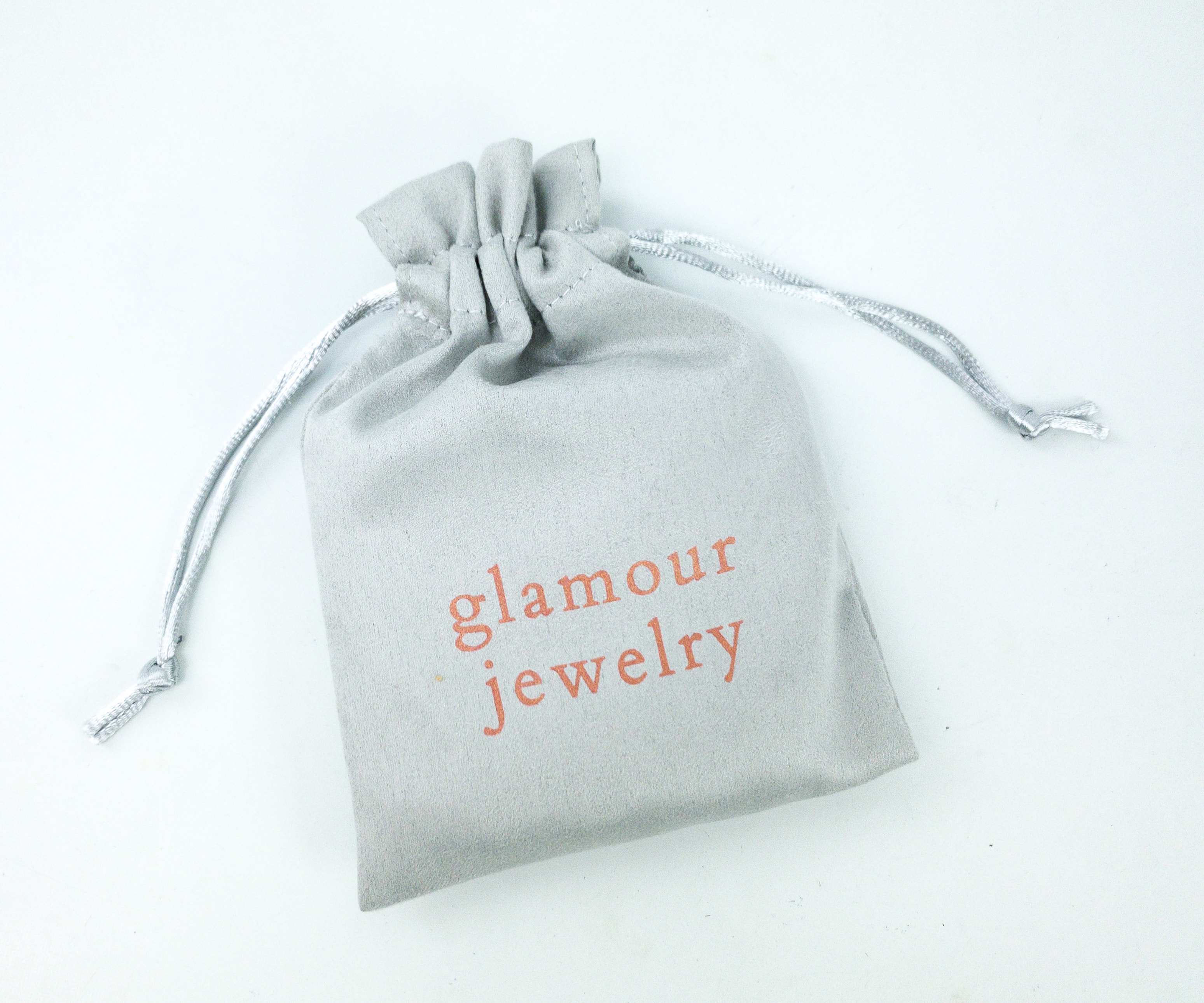 The jewelry pieces were placed in a soft fabric pouch.
The soft bag is really cute, plus it makes a great way of keeping the pieces scratch-free, especially if you're bringing them with you wherever.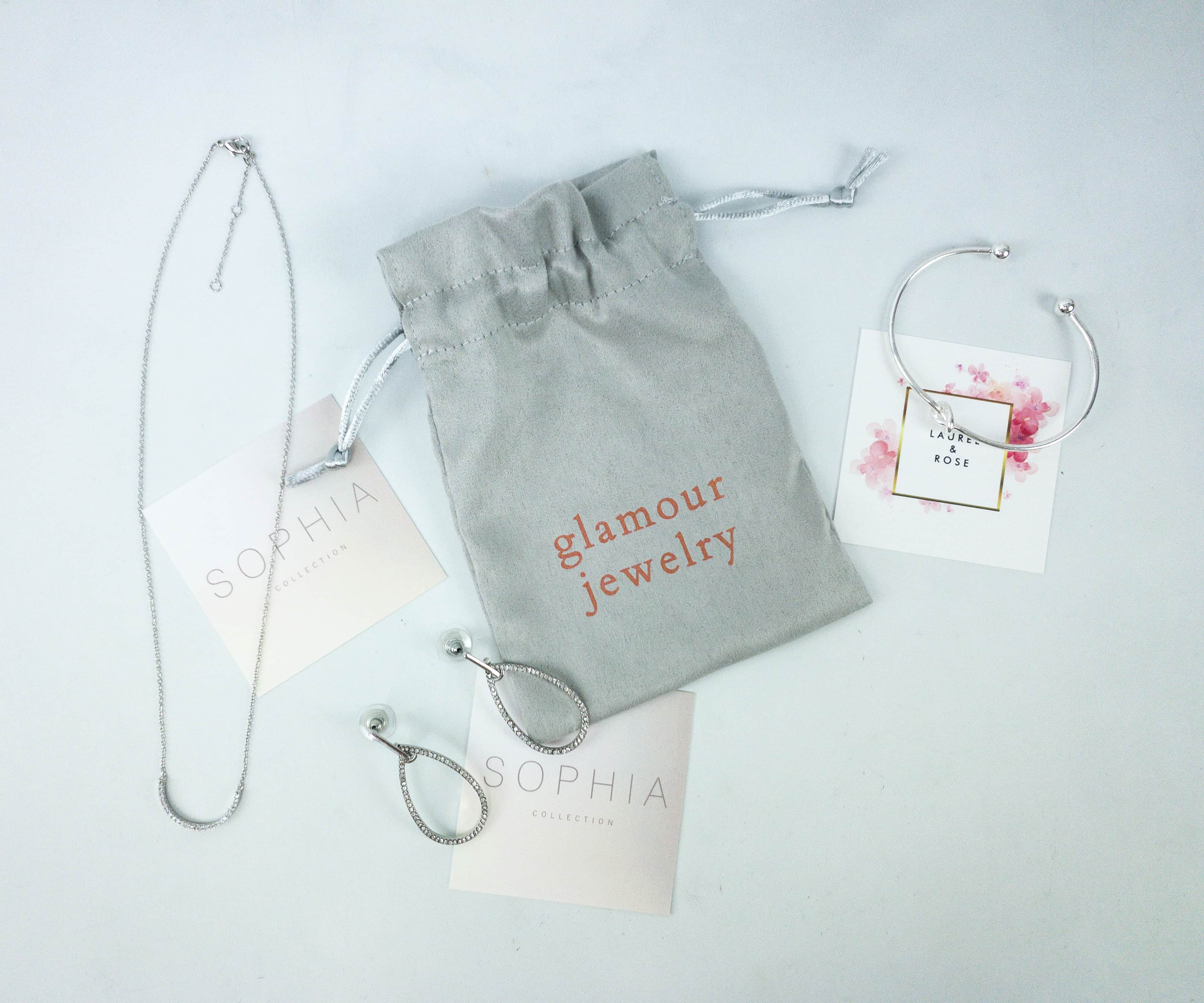 Everything in my box!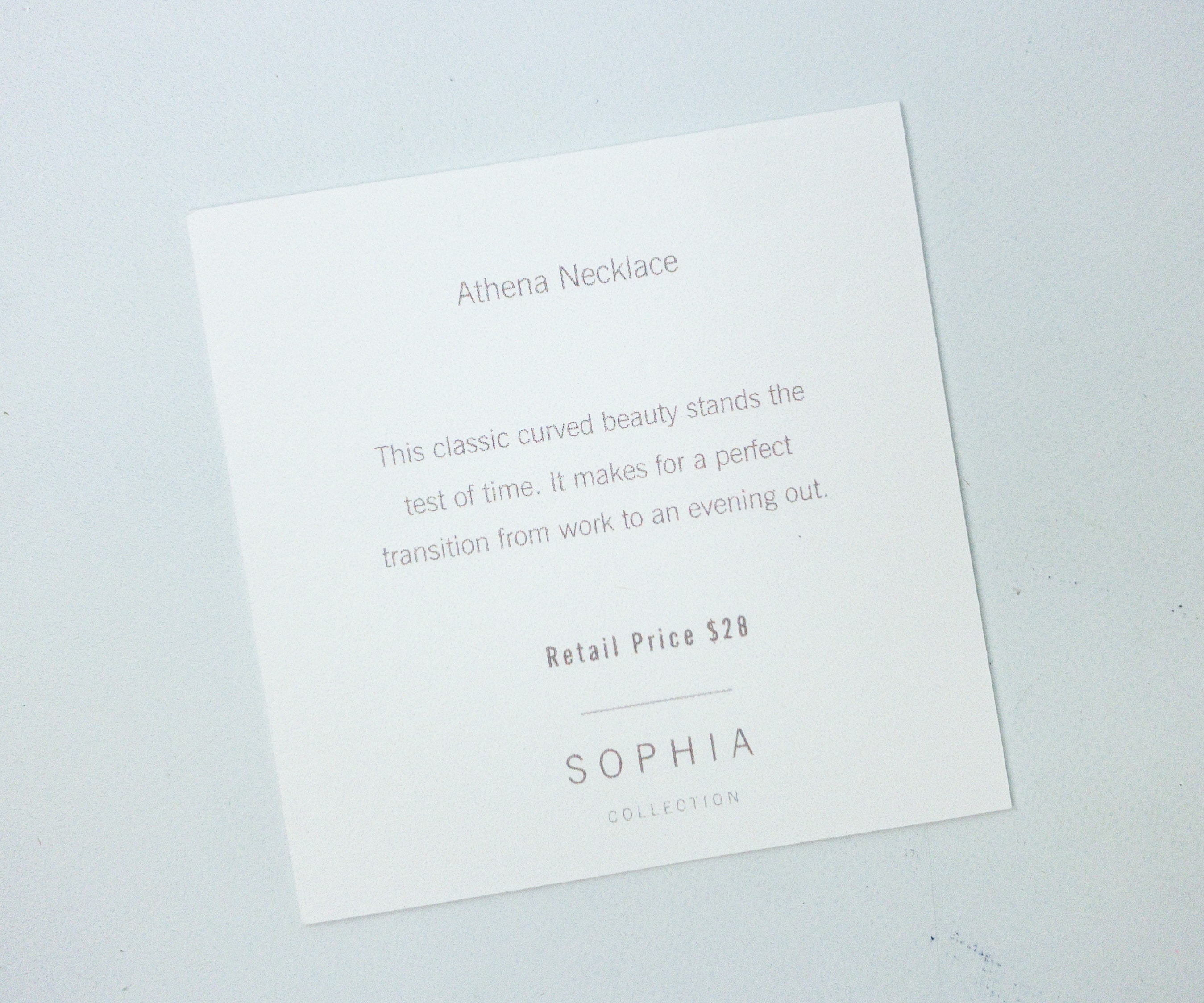 Athena Necklace ($28) Each piece comes with a card, which lists the item name and retail price, plus a brief description. This one is a pretty and versatile necklace!
This classic curved beauty stands the test of time. It make sfor a perfect transition from work to an evening out.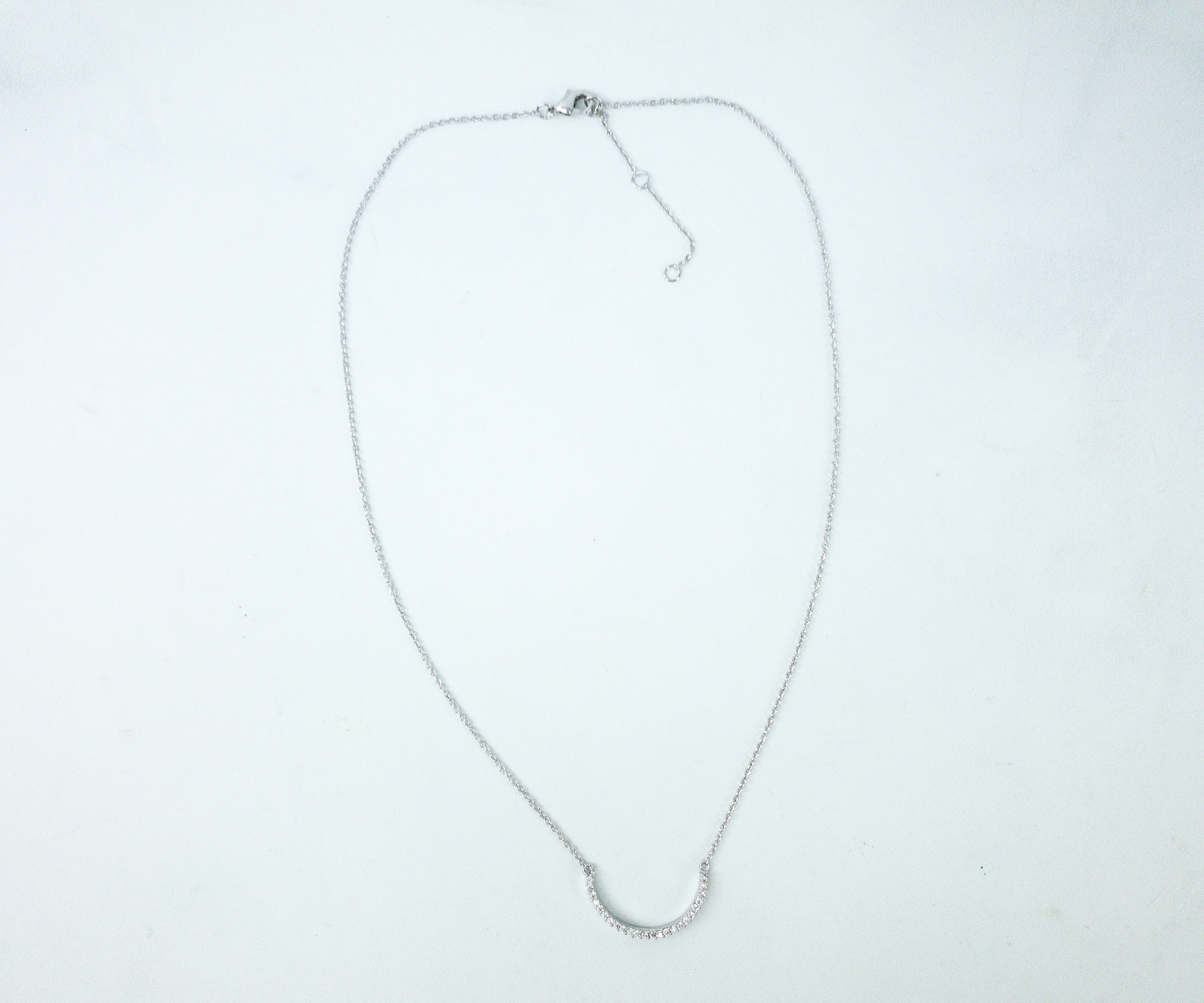 Athena Necklace ($28) The curved, studded accent is what makes the necklace so stunning!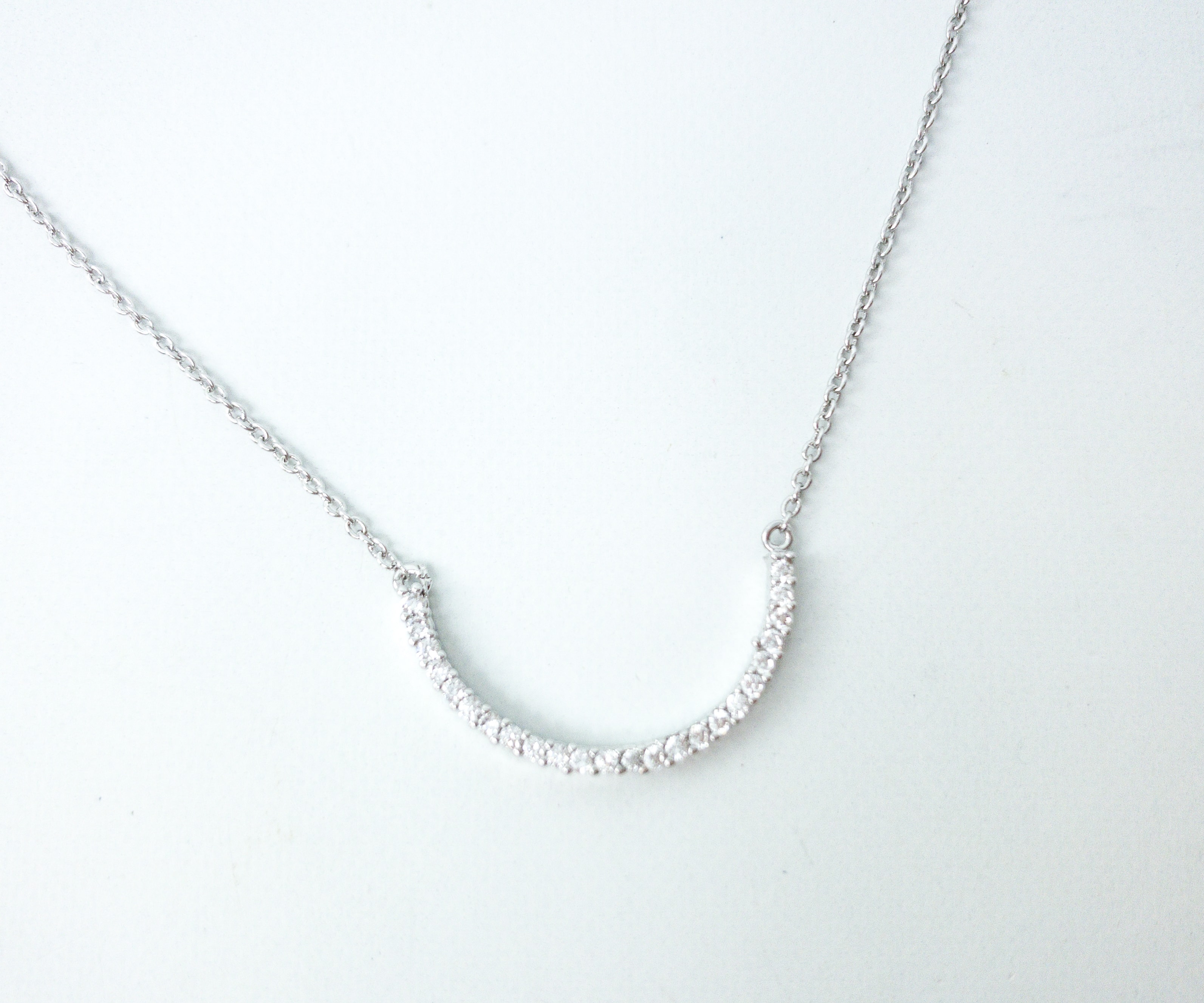 I love how shiny the necklace is. It's really noticeable, particularly with dark-colored tops or dresses. This also easily matches all my other silver pieces.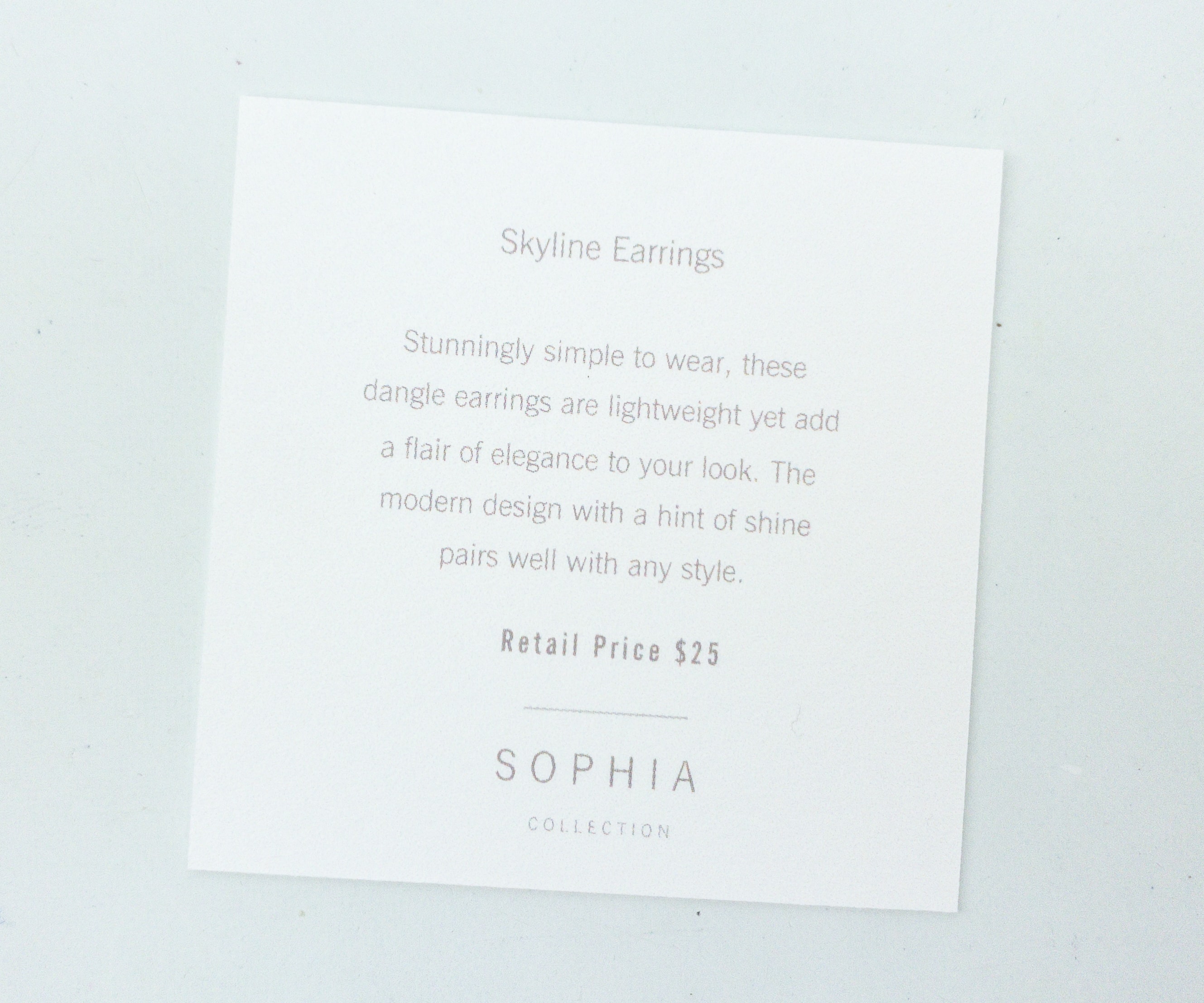 Skyline Earrings ($25) The next accessory is a pair of large tear-drop shaped earrings!
Stunningly simple to wear, these dangle earrings are lightweight yet add a flair of elegance to your look. The modern design with a hint of shine pairs well with any style.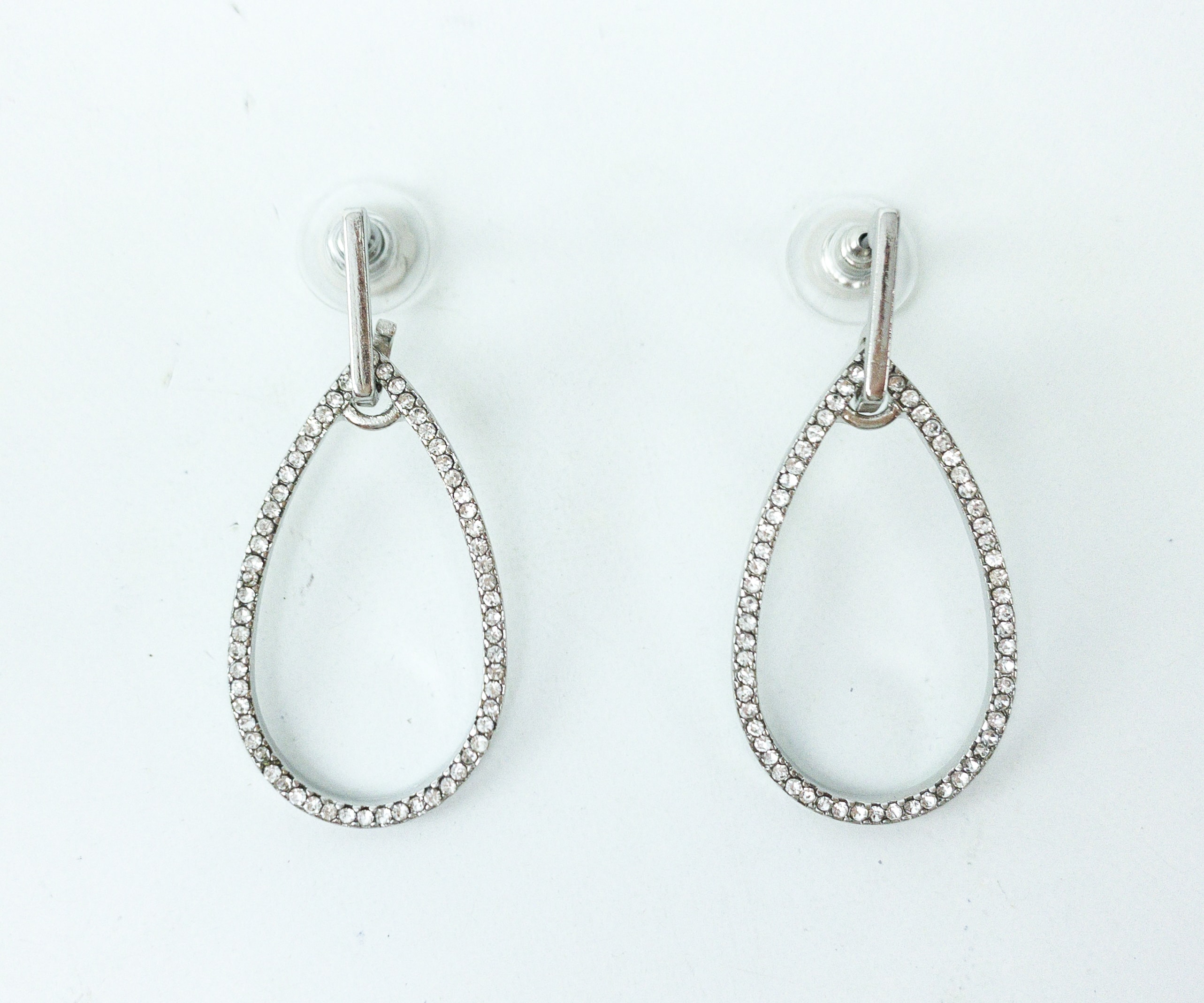 It has almost the same design as the Athena necklace, making them look great together. I also like that, despite the size, the pave earrings are still lightweight. The earrings drop elegantly, it's a certified looker!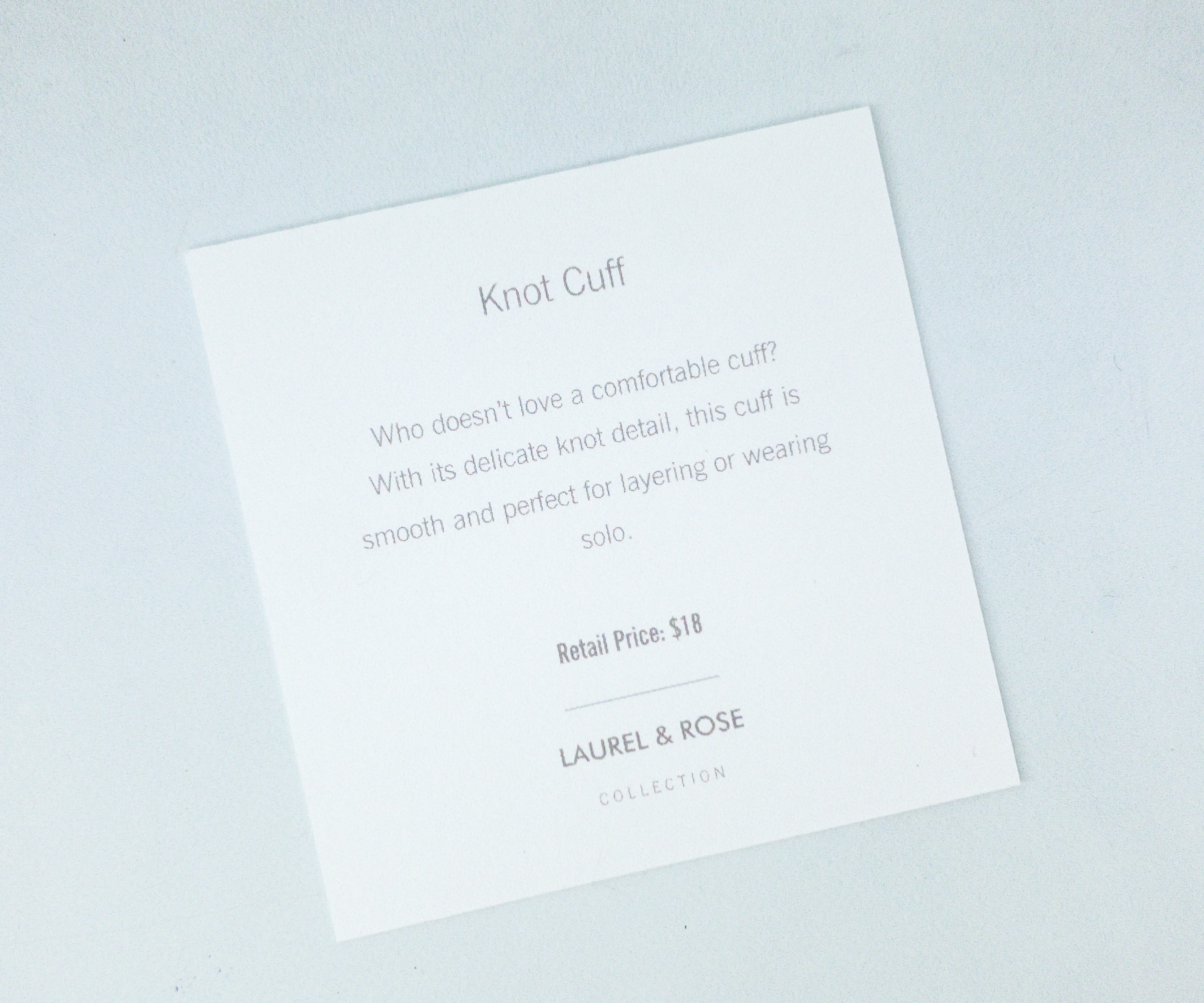 Knot Cuff ($18) Lastly, here's a comfy knot cuff!
Who doesn't love a comfortable cuff? With its delicate knot detail, this cuff is smooth and perfect for layering or wearing solo.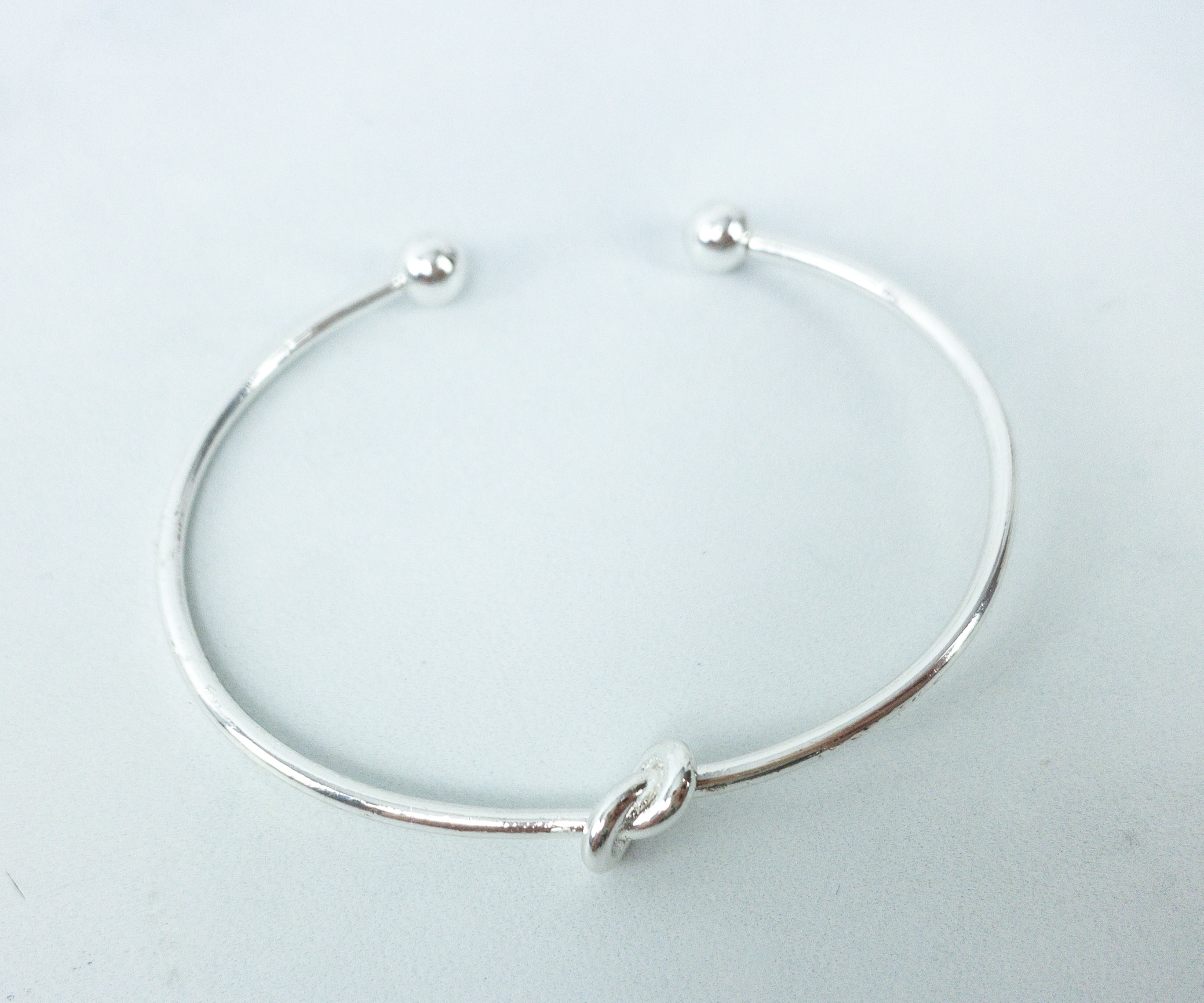 I really love the knot detail on the very center of the bracelet. It adds flair to an otherwise plain accessory.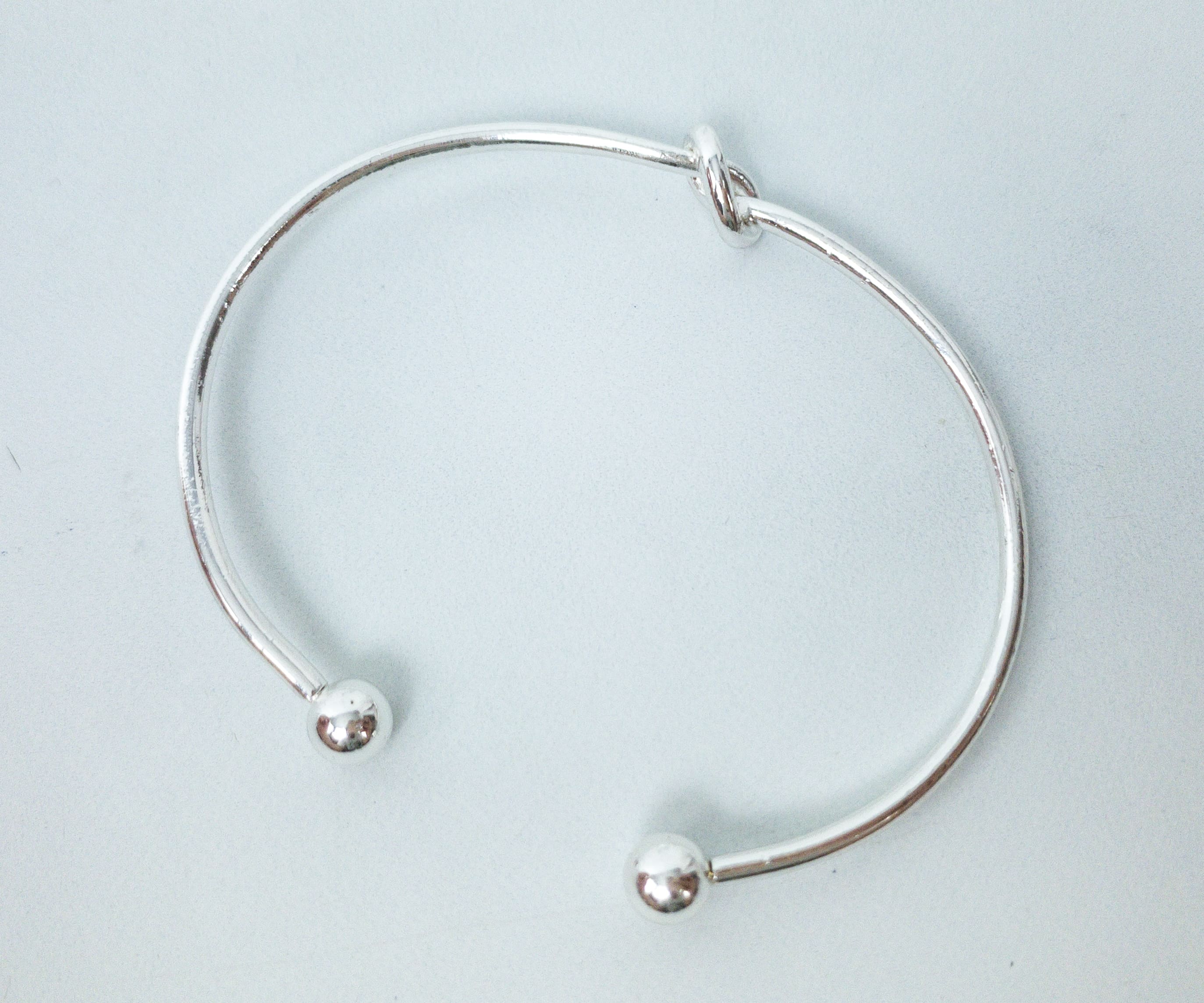 The cuff has open ends, which make them fit, slide, and adjust easier on any wrist size.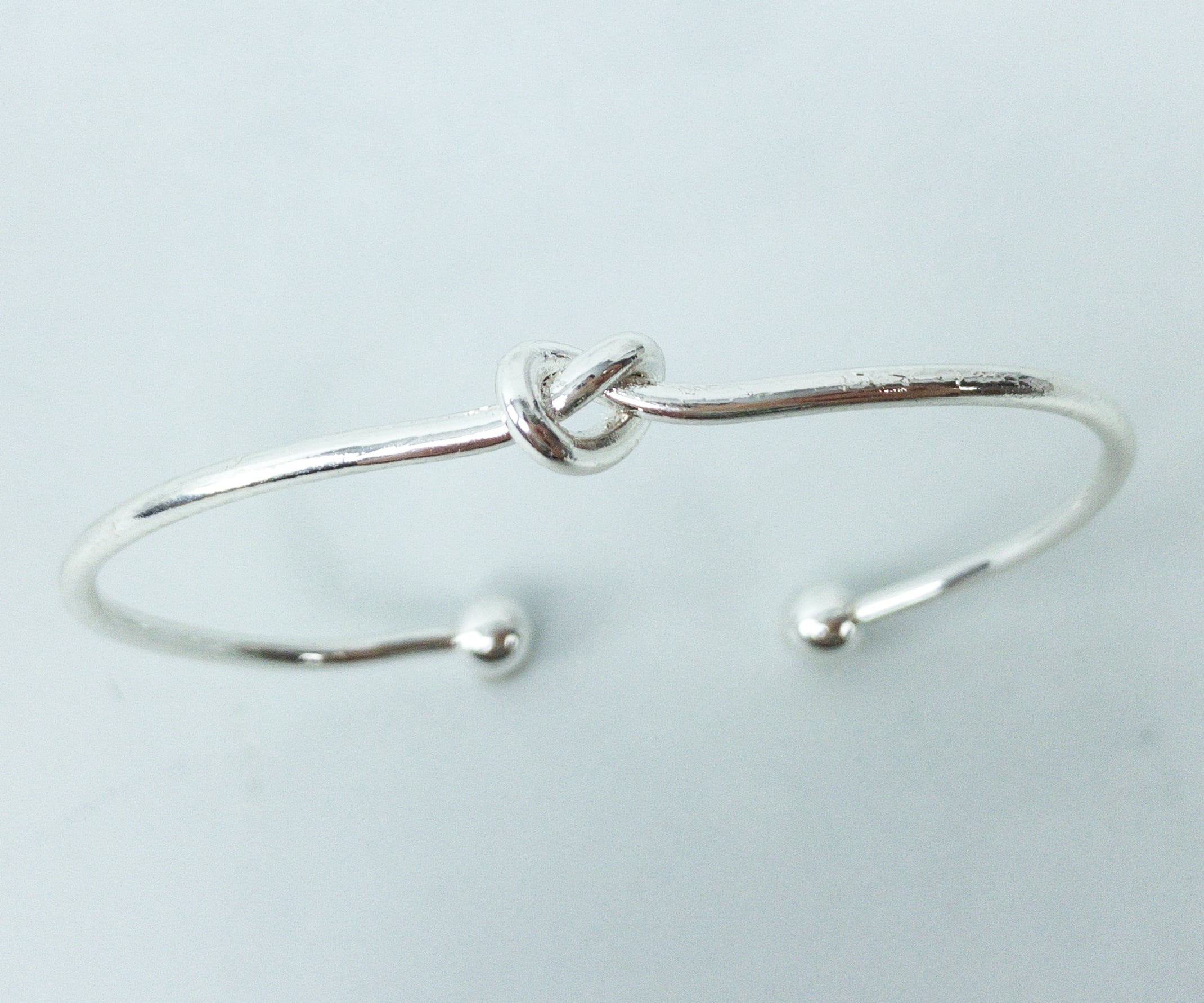 Also, when you look closely, it's not just a simple knot, but a heart-shaped one – cute! Unfortunately the cuff isn't quite smooth.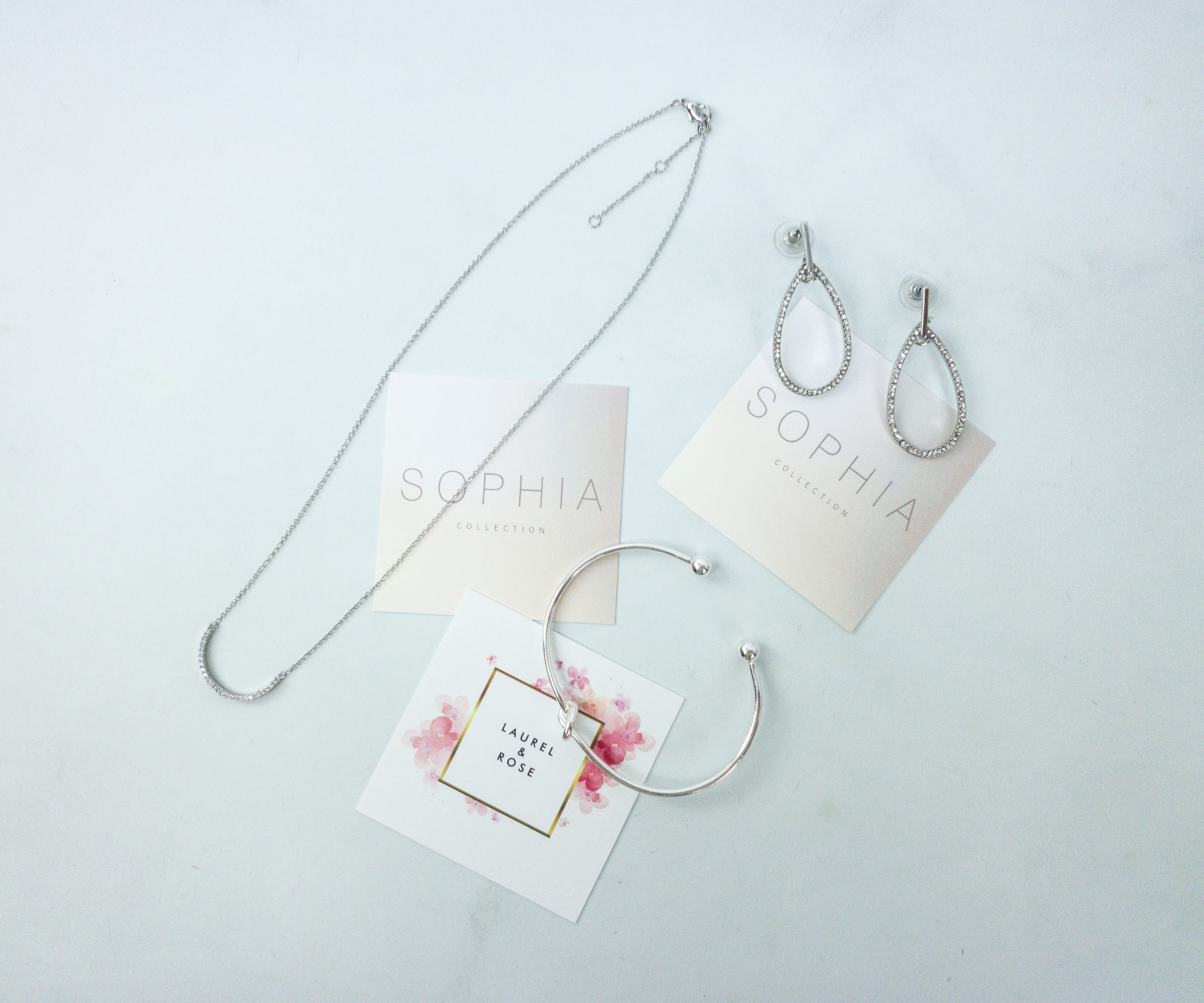 Everything in this month's selection spells elegance! I really love that they all go well together, and can even be paired with the other pieces I already got. The knot cuff is cute and it looks great layered with other silver bracelets and cuffs. The pair of earrings are really shiny and sophisticated, and they go well with the stunning Athena necklace. I am so ready for parties and events, or even just accessorizing for my everyday looks with this new set of amazing jewelry pieces!
Have you tried Glamour Jewelry Box yet? What do you think of this month's box?