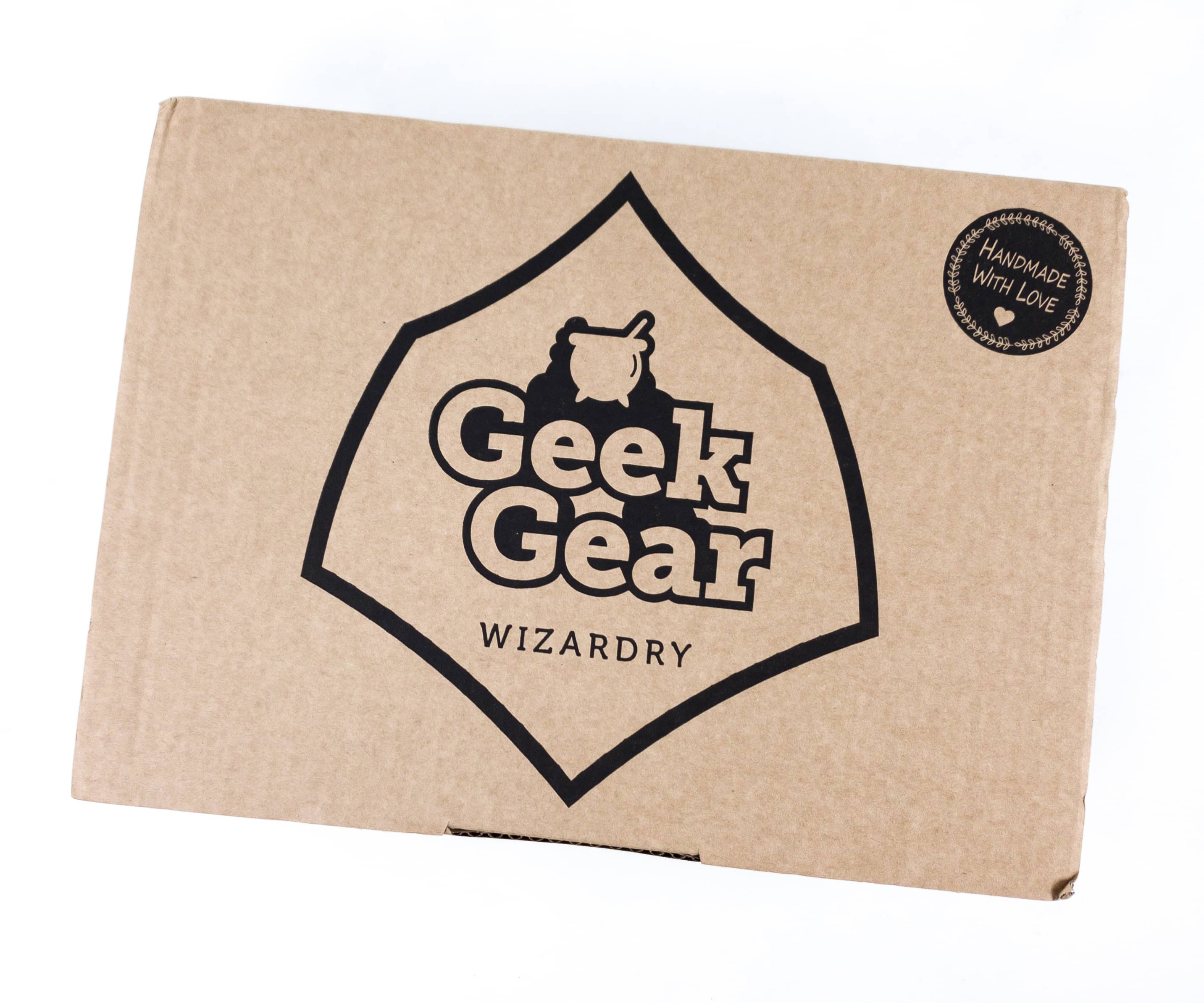 Geek Gear World of Wizardry Wearables is a Harry Potter themed box with only wearable items. When you sign up, let them know which house you're in, and they'll take care of the rest, delivering a box of magical items to you every month! WoW has multiple subscriptions – if you're looking for the shirt subscription, be sure to select "Wearables" at checkout!
The World of Wizardry Wearables had a revamp! No longer just shirts, you'll also receive hoodies, jumpers, jewelry, hats, socks, scarves and more for the same price!
DEAL: Save 15% off with code SPECIAL15!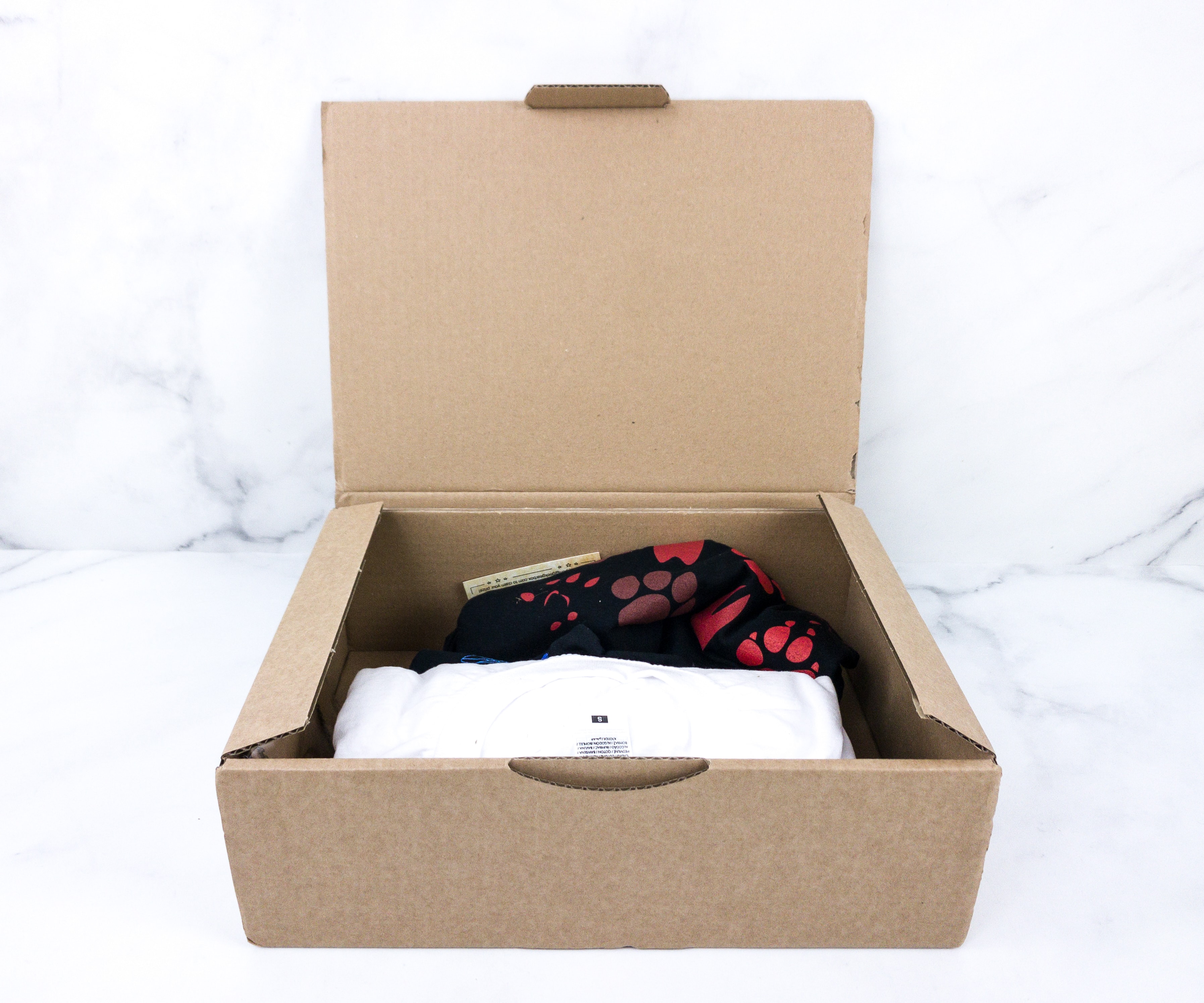 The items are neatly folded inside the box.
We also got a Geek Gear Scratch Card.
The items are neatly folded inside the box.
There's a letter with the Geek Gear branding that looks like a wax seal, but it's actually printed.
It lists all the items in this month's box, plus a YouTube spotlight.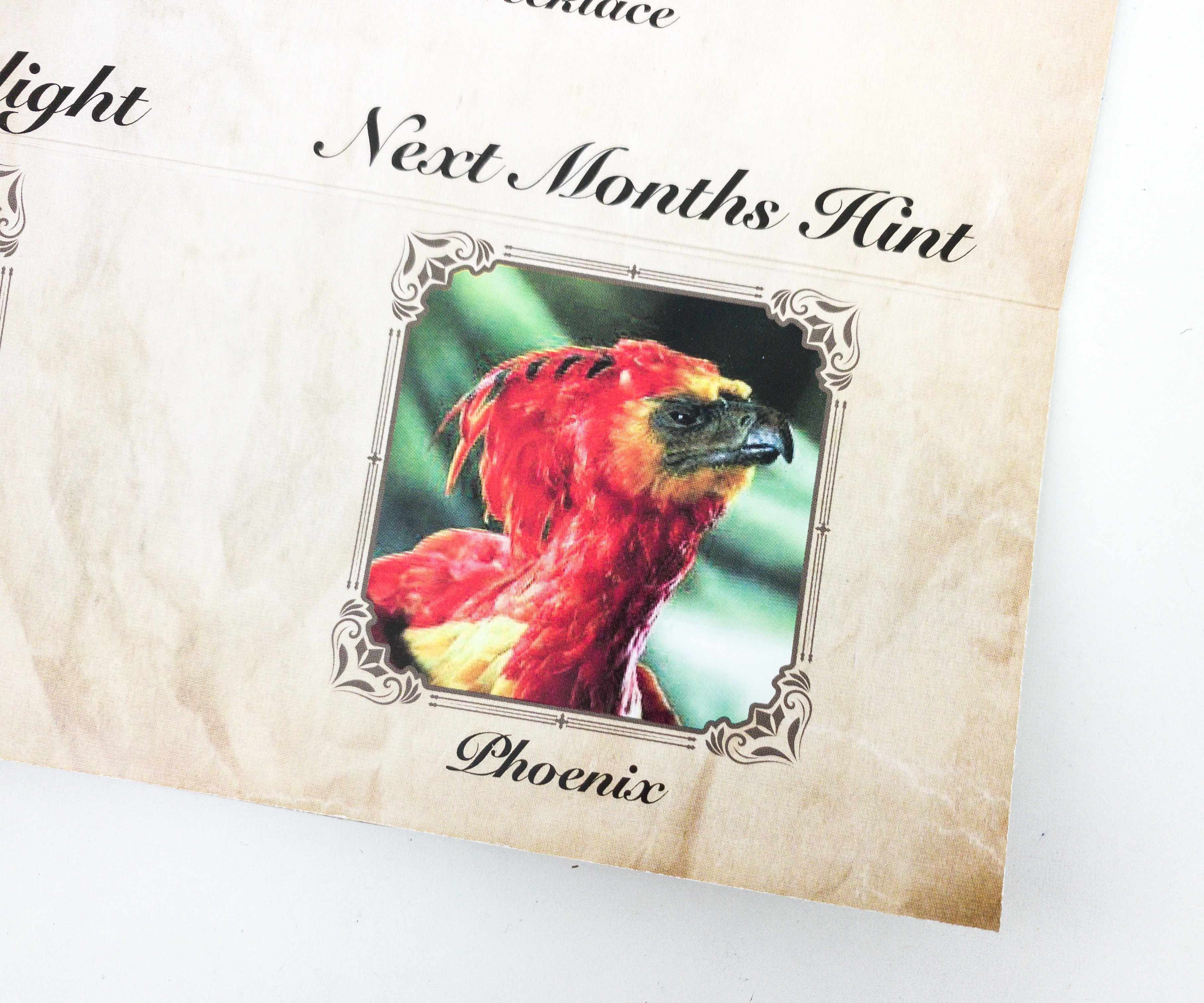 Here's the hint for next month: Phoenix!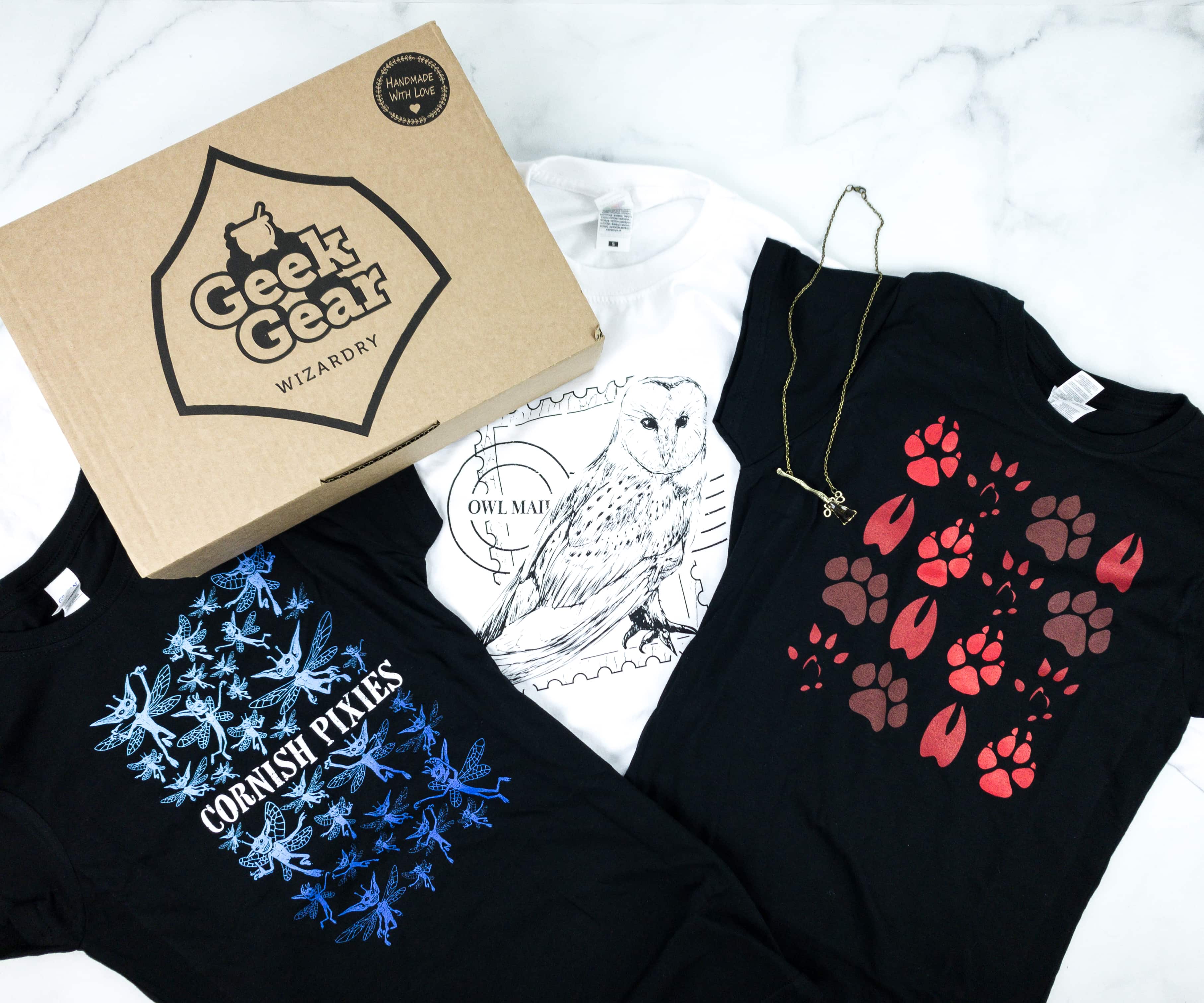 Everything in my box!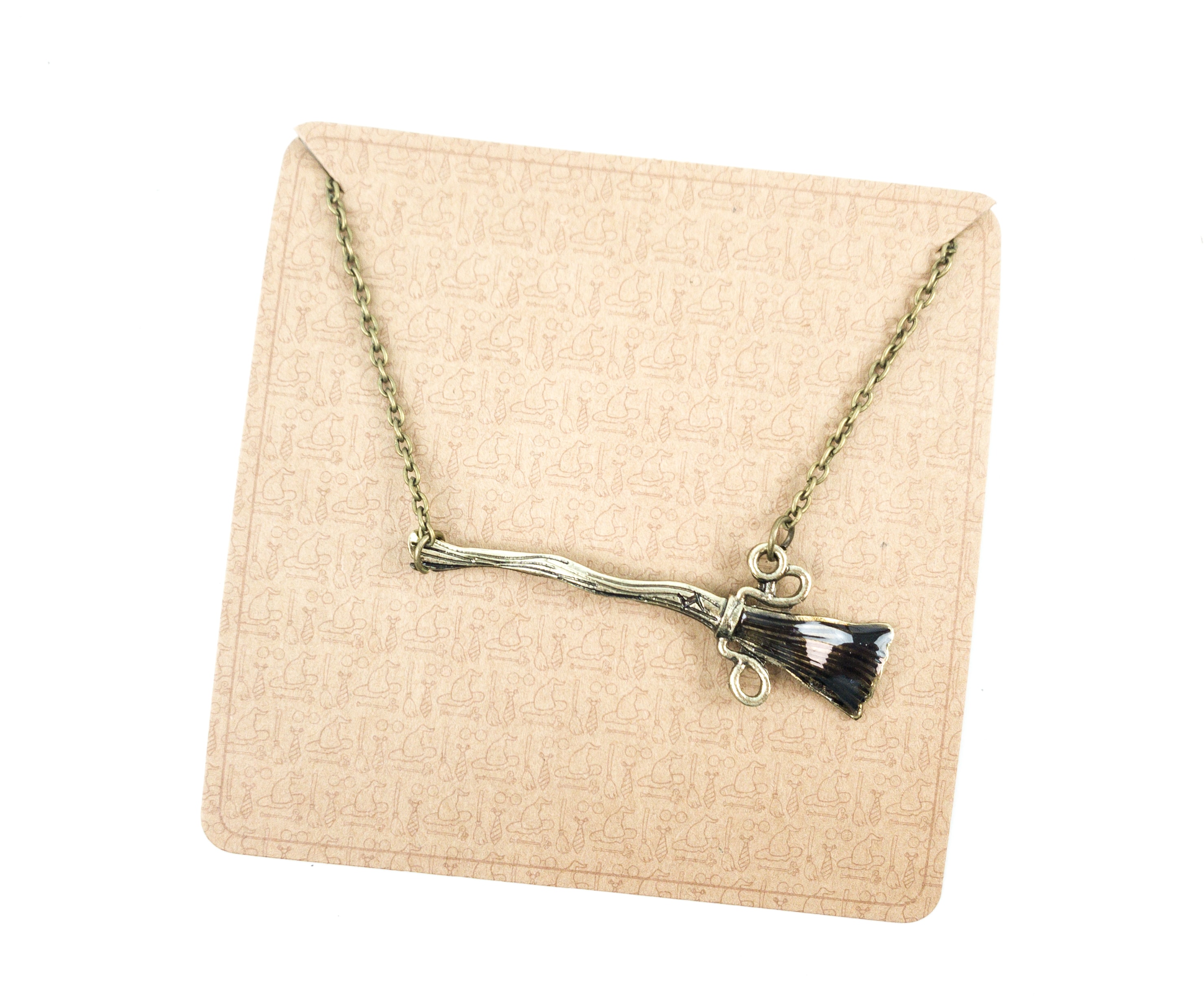 Broomstick Necklace. The first thing I got from the box is a cool accessory.
The broomstick doesn't seem like the pendant, as it looks like the continuation of the chain. Still, it's a nice and unique design!
Looking closely, here's the broomstick pendant, and it's really nice.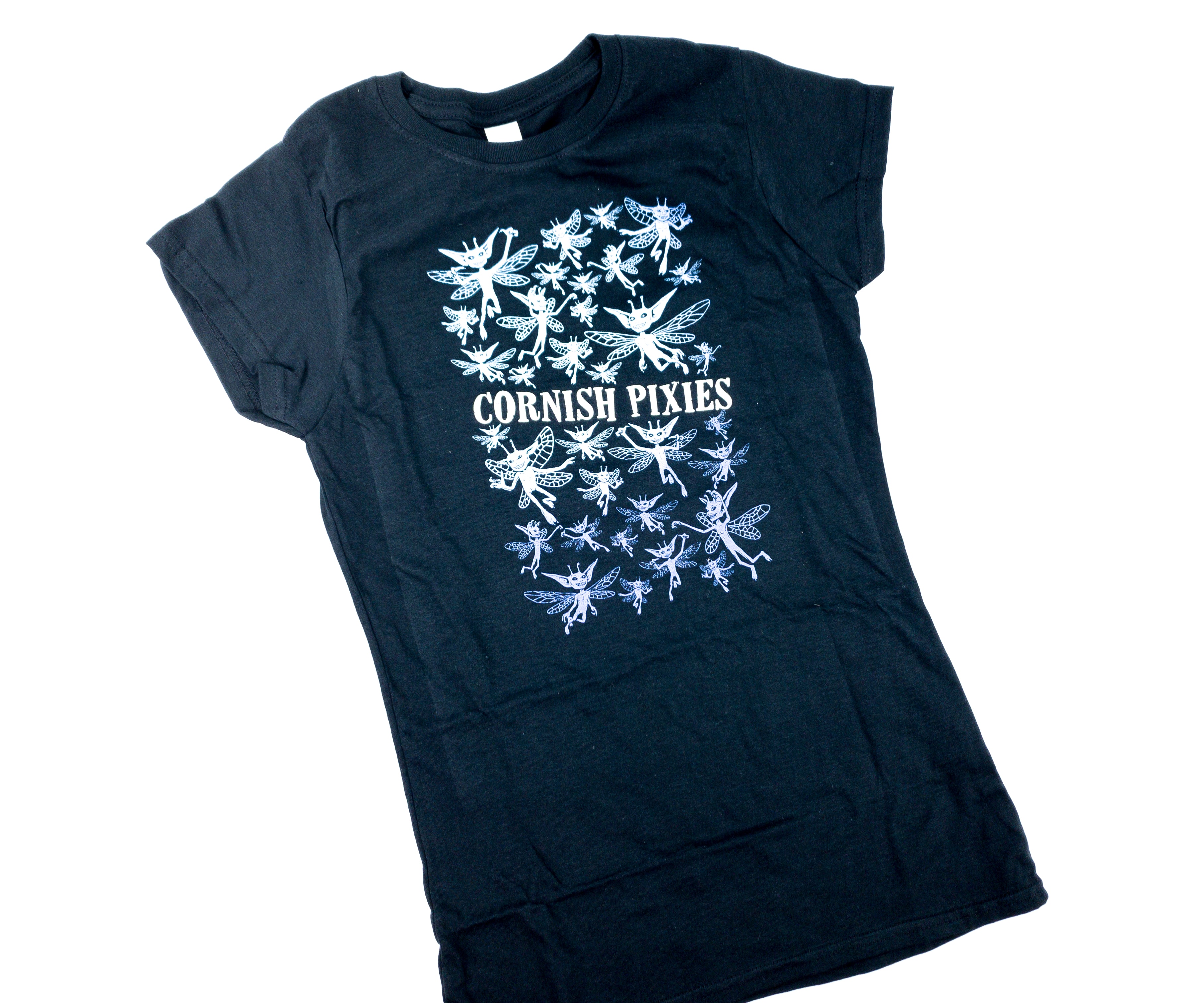 Cornish Pixies T-Shirt. The mischievous flying creatures, Cornish Pixies, are gracing this month's black shirt. They even came in an army. I also like how the images of the pixies transitioned from white prints to bluish, which is their real color!
This reminded me of the time when Professor Lockhart brought some freshly caught Cornish Pixies for his Defense Against the Dark Arts class, but instead, he let the pixies loose and it caused a riot. He even used his own incantation Peskipiksi Pesternomi to control but ended up unsuccessful, and Hermione was the one who controlled the situation using the Freezing Charm.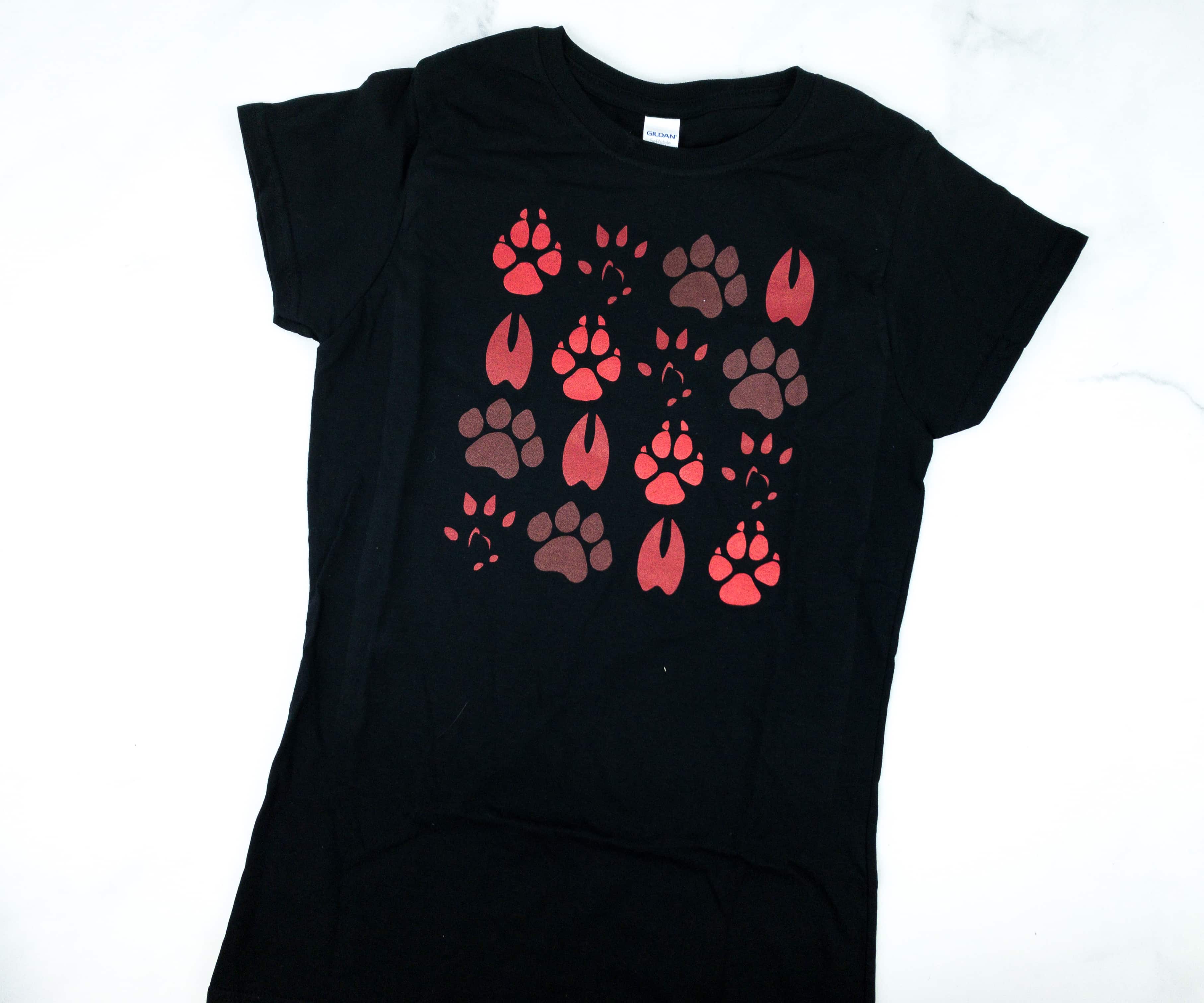 Beasts Footprint T-Shirt. It's another black shirt, and another amazing concept for design as it features different footprints from different Fantastic beasts or…
They're actually pawprints of the Marauders! From top to bottom of the first row, there's Moony's (wolf), Prong's (stag), Padfoot's (dog), and Wormtail's (rat) pawprints! It's really an amazing shirt and it's my definite favorite this month!
Owl Long Sleeve T-Shirt. From black shirts, we move on to a white long sleeve shirt that features our beloved snowy owl, Hedwig!
It features the loyal pet in a stamp, marked with the word "Owl Mail" as they are the ones who deliver the packages and mails to the respective recipients. It's another amazing addition to my wardrobe, and another piece that I can add to the layers of shirts I'm wearing to combat the cold weather!
I'm always excited to see the new designs from this box and, once again, they didn't disappoint! I really like how they always come up with fun and cool images that perfectly belongs to the Wizarding World. I love the Marauders pawprints shirt. The long sleeve Owl shirt comes in a close second. I got lots of Wizarding World-themed wearables, but I can't just get enough of them so just bring it on, I'm already anticipating the next box!
What did you think of this month's Harry Potter Geek Gear box?
Visit Geek Gear World of Wizardry to subscribe or find out more!