Gacha Gacha Crate is a new box from Japan Crate that follows the gachapon craze in Japan. Each box contains six hand-selected gachapon capsules that may contain useful accessories, your favorite characters, and a whole lot more.  Boxes start at $28, and shipping is free.
DEAL: Use coupon code HELLO to get $3 off your first box.
The interior of the box has cute doodles and the presentation is really kawaii.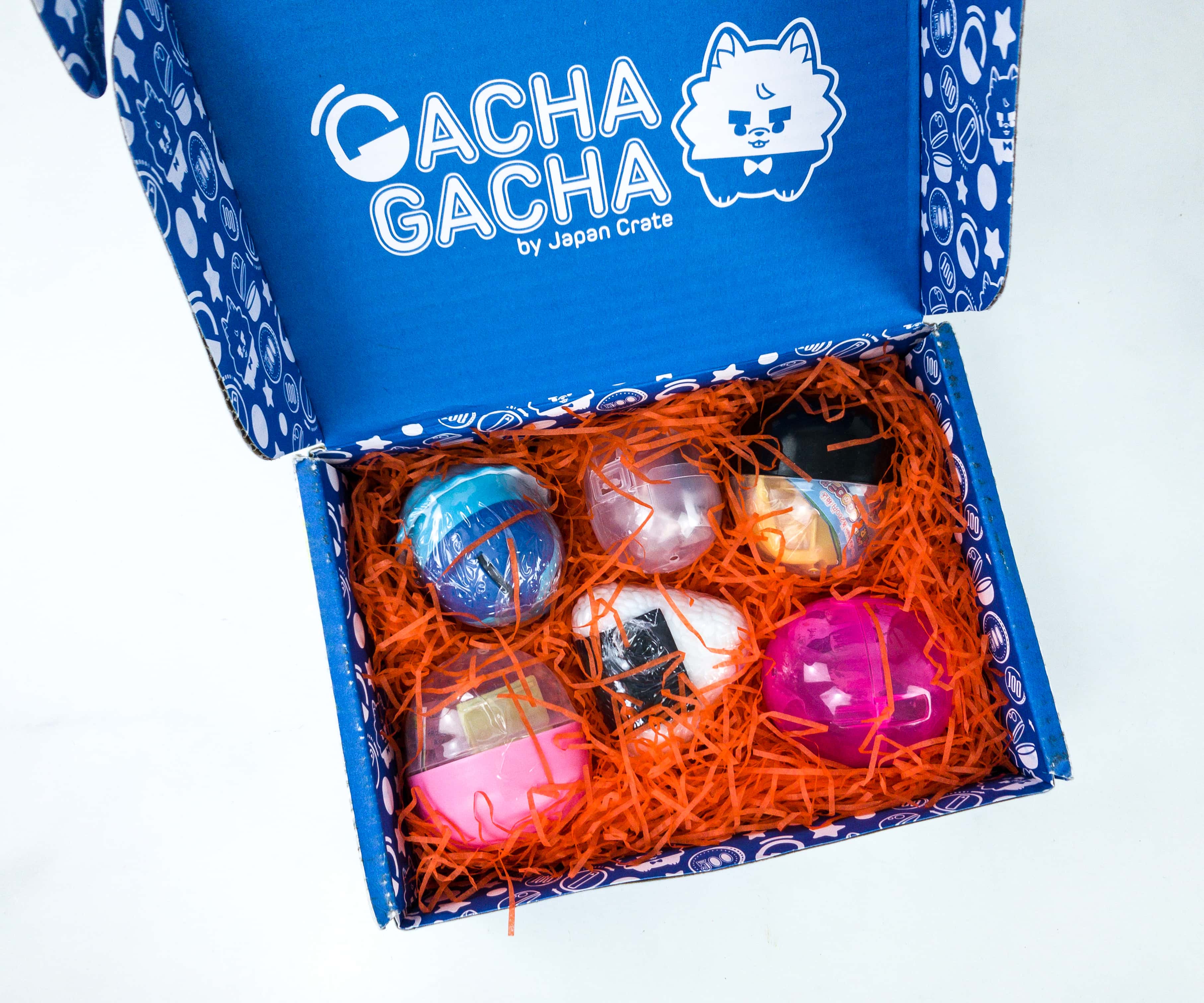 It's like a nest containing six gachapon capsules sitting comfortably in orange fillers.
Every box includes a monthly Gacha Gacha magazine!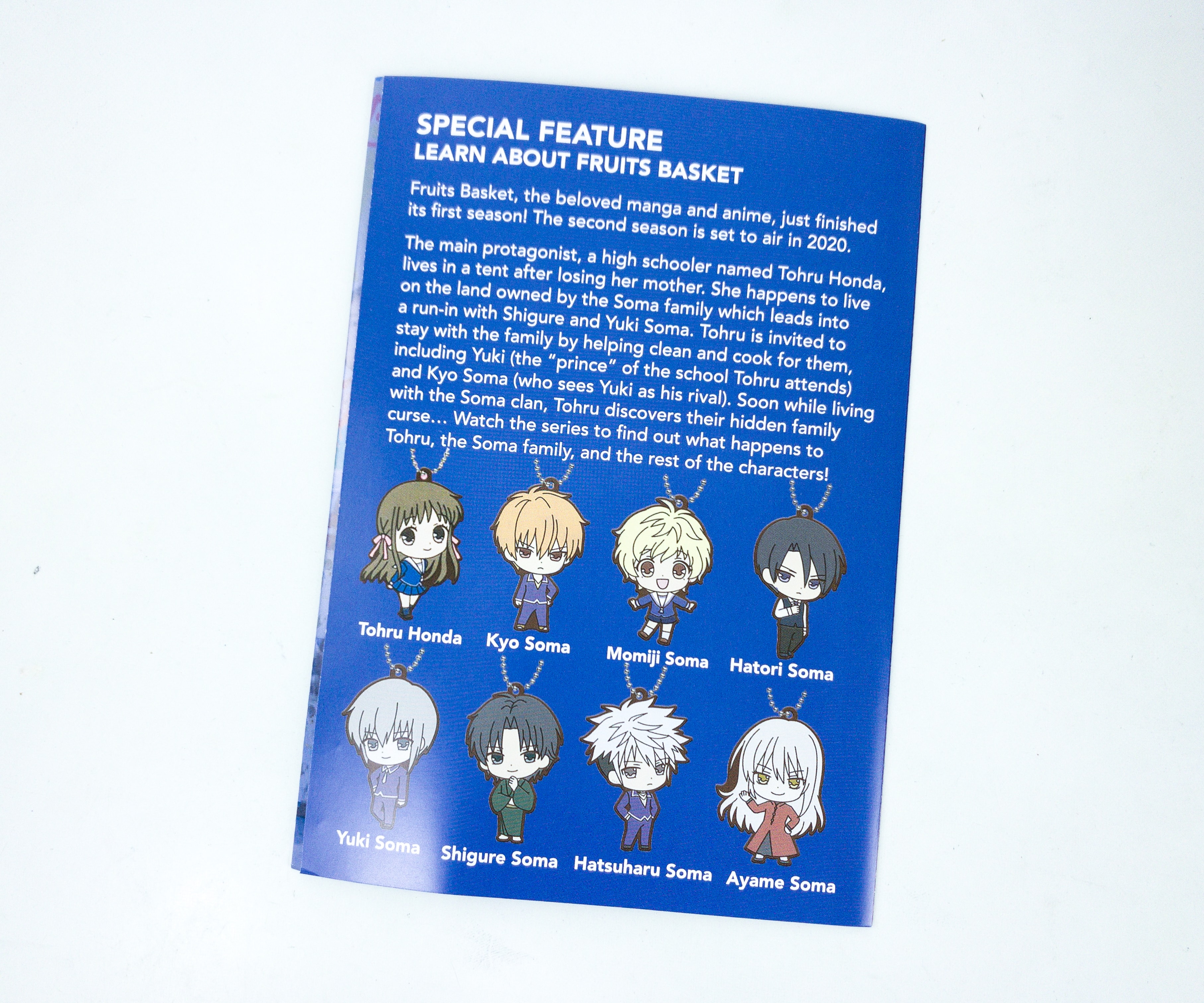 This month's featured article is about Fruits Basket!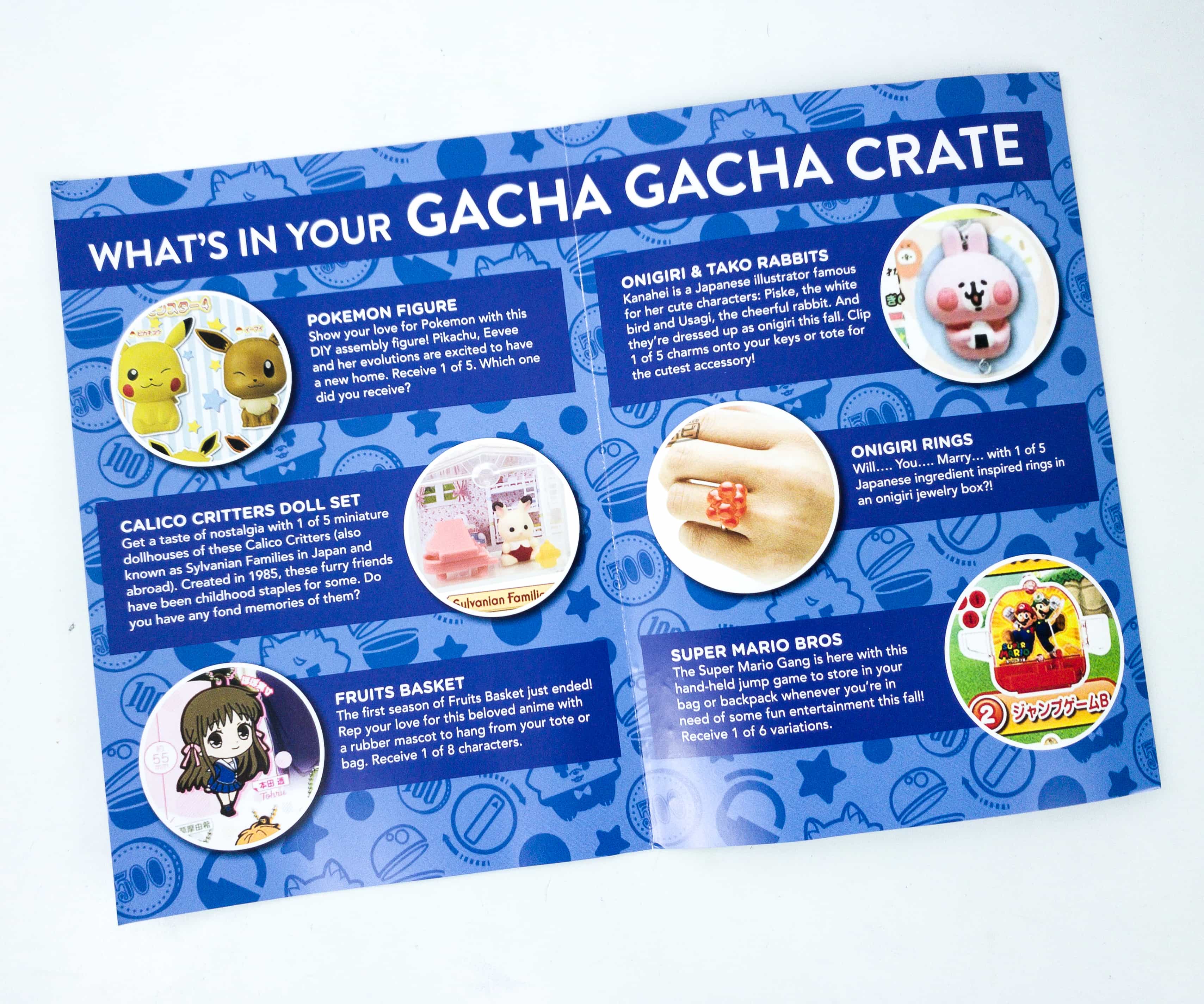 The magazine also lists all the gachapons you'll get this month, along with some tidbits about each of them.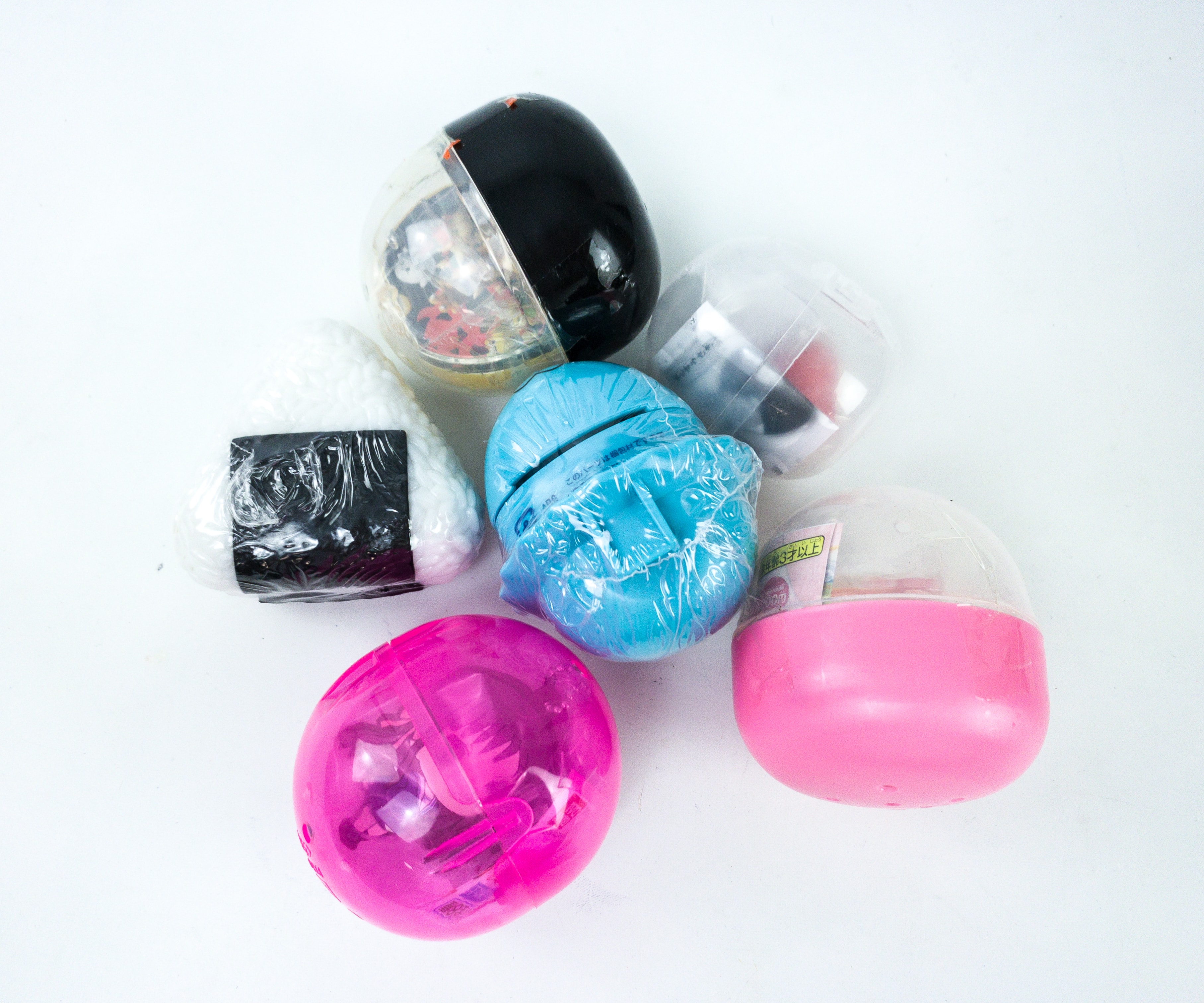 The gachapon capsules came in a variety of colors. Its concept is similar to surprise eggs and blind bags.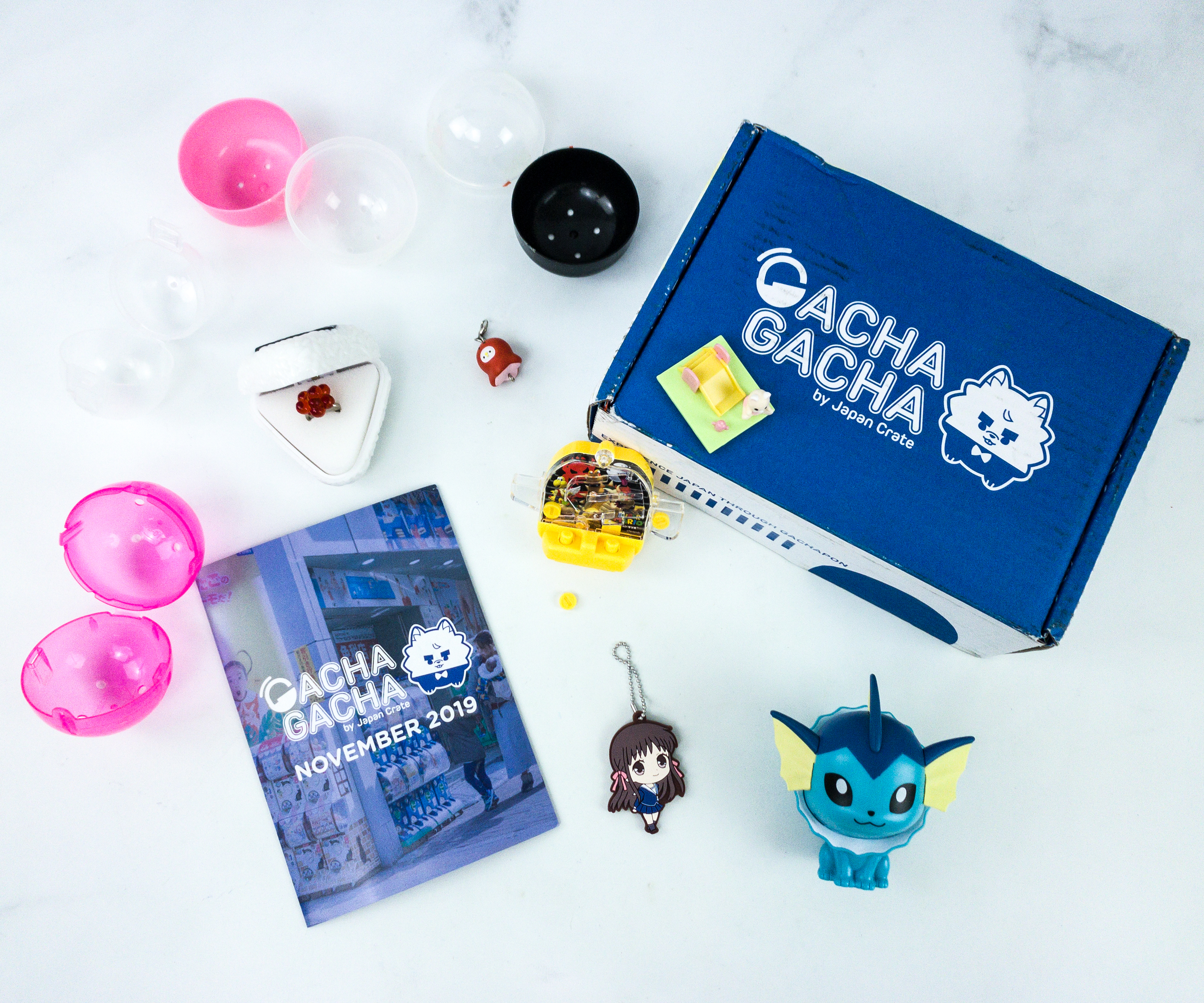 Everything in my November 2019 box!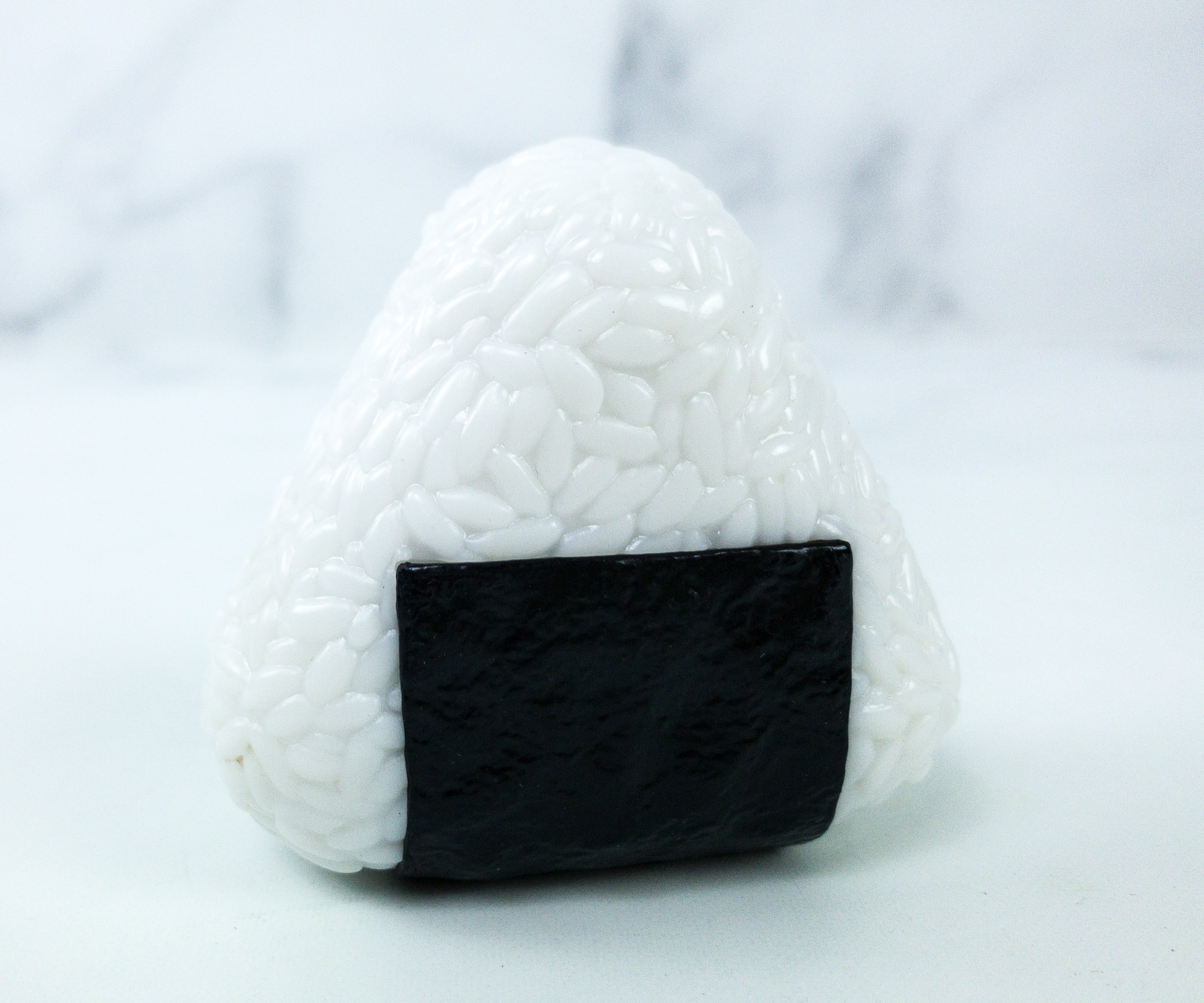 Onigiri Rings. This gachapon is quite special! Instead of being egg-shaped, it looks like an onigiri or a triangle-shaped Japanese dish made with rice, stuffed with a pickled or salted filling, and wrapped in dried seaweed.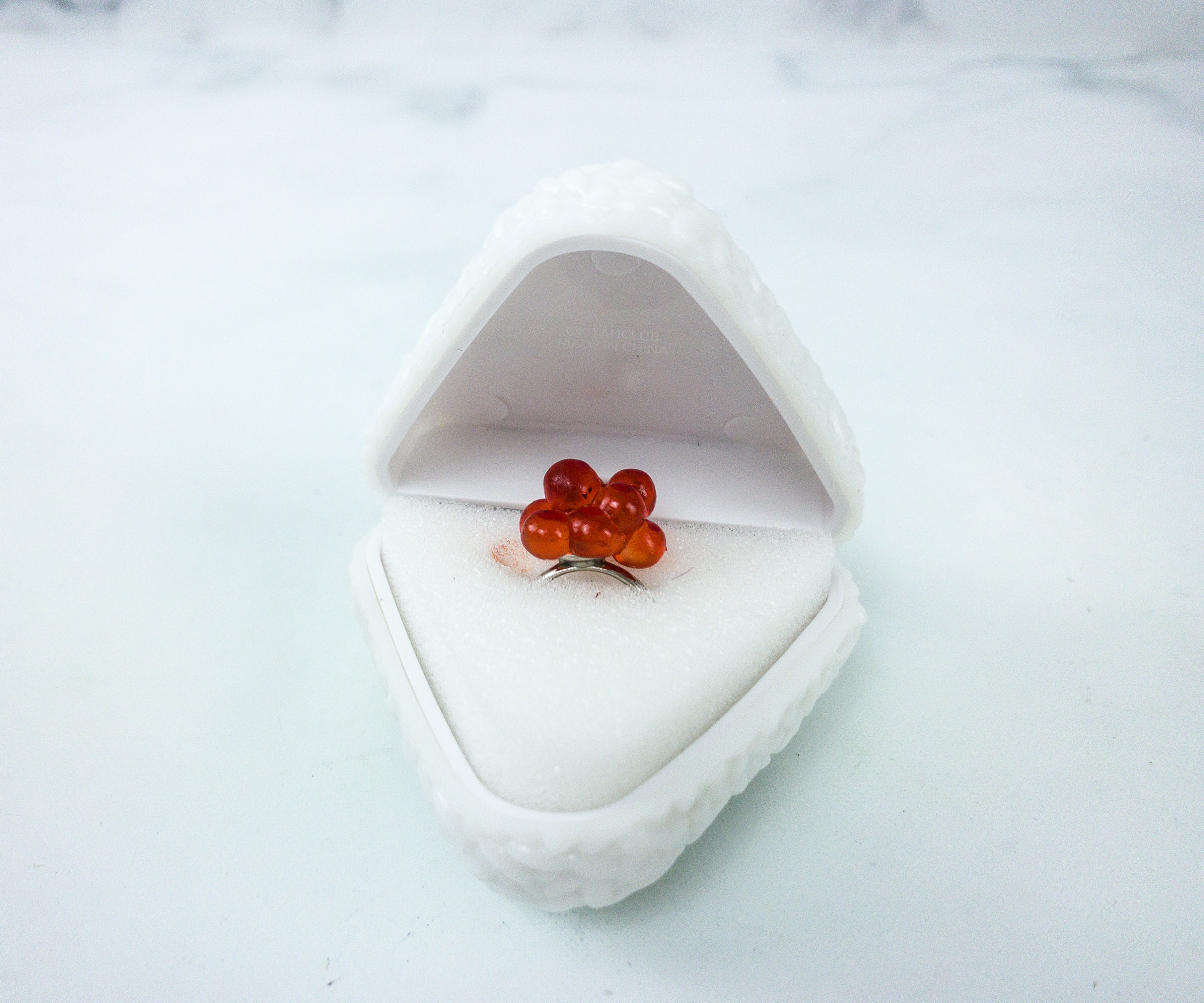 It's not real food, but a jewelry box! Inside it is a cute ring placed inside a white custom-fitted foam case.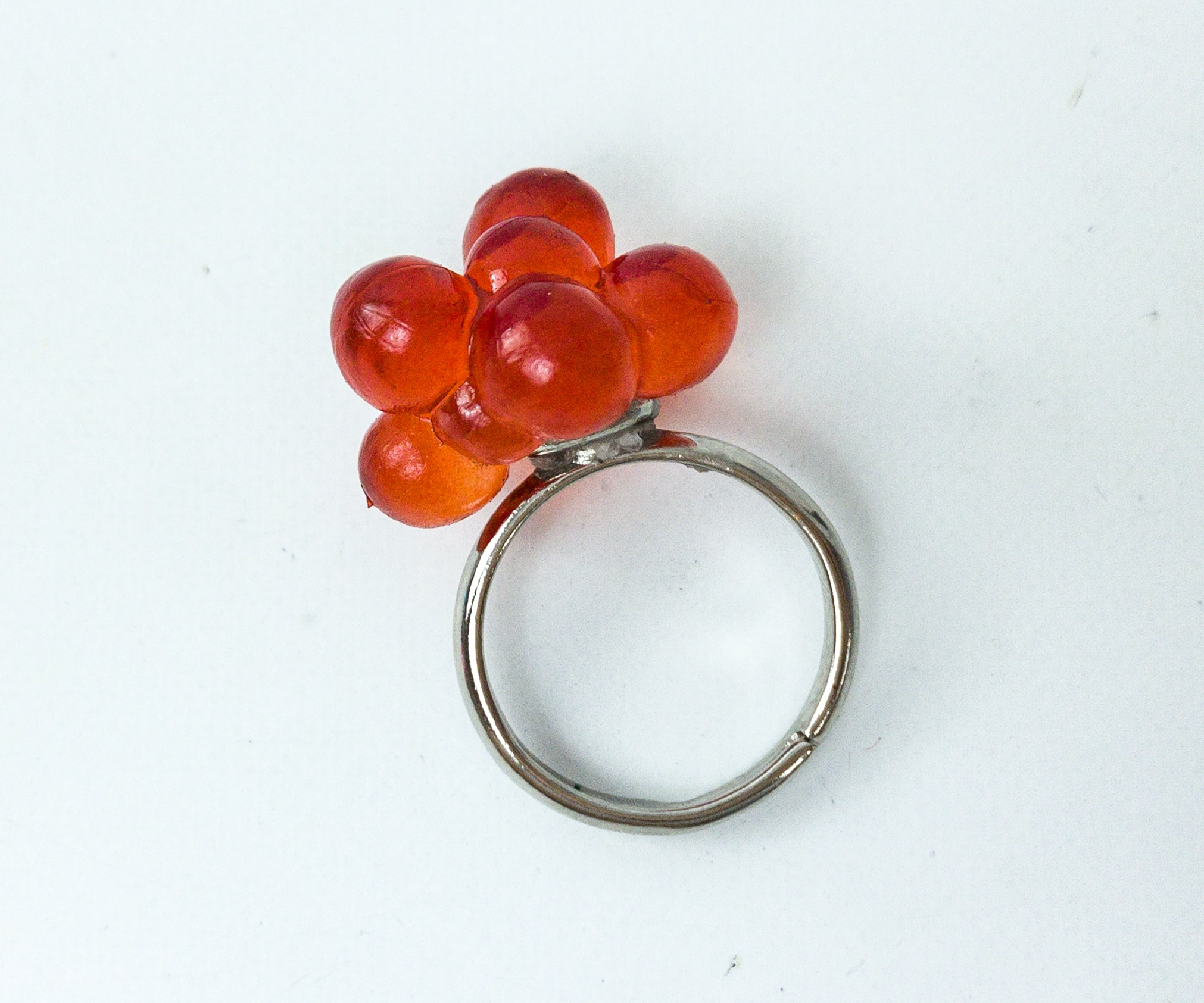 Subscribers will get 1 out of 5 ring designs. Ours is salmon roe! Yum!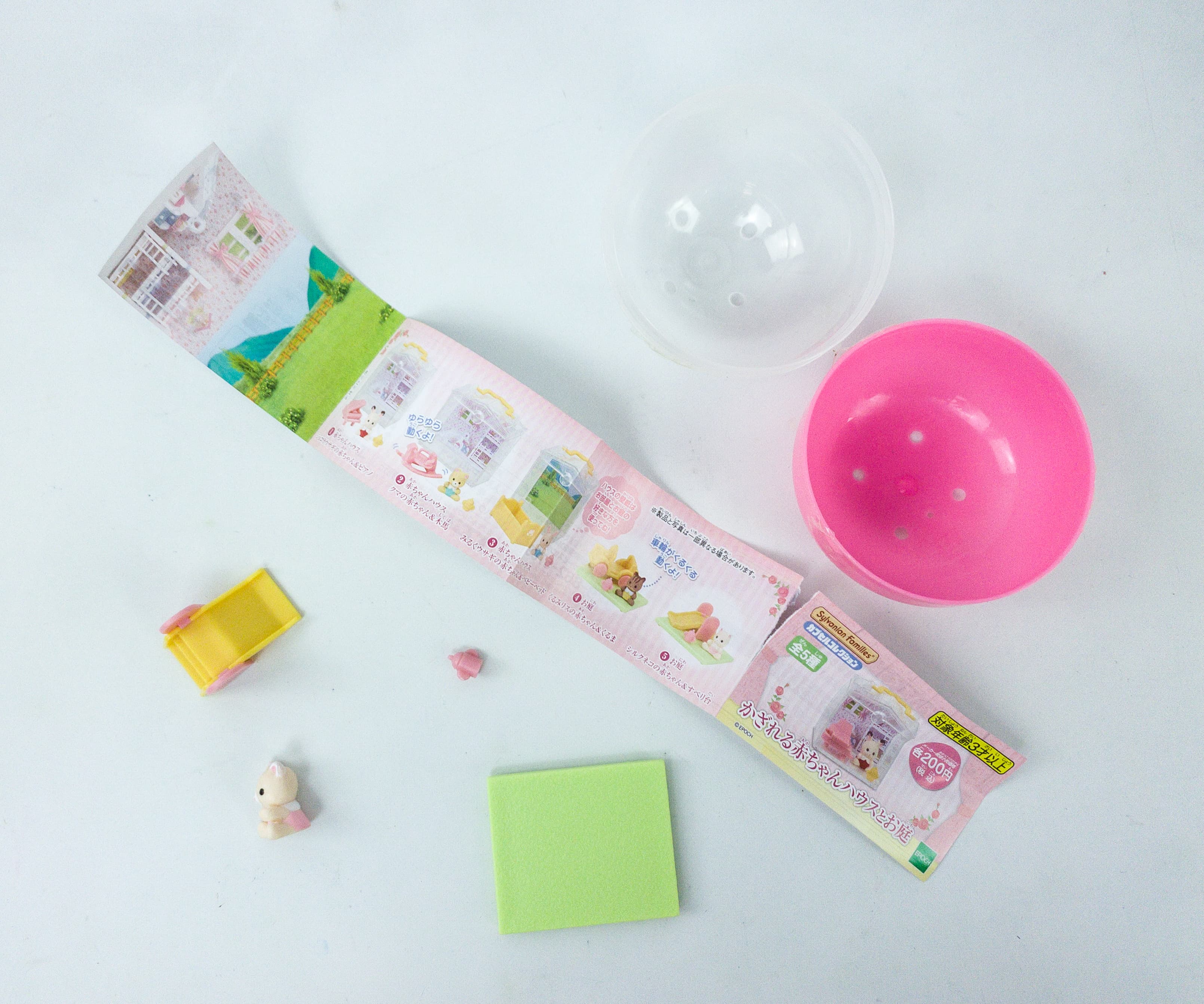 Calico Critters Doll Set. Getting a Sylvanian Families doll kit is truly nostalgic. This gachapon includes a sheet that features the 5 different miniature dollhouse designs that subscribers might get.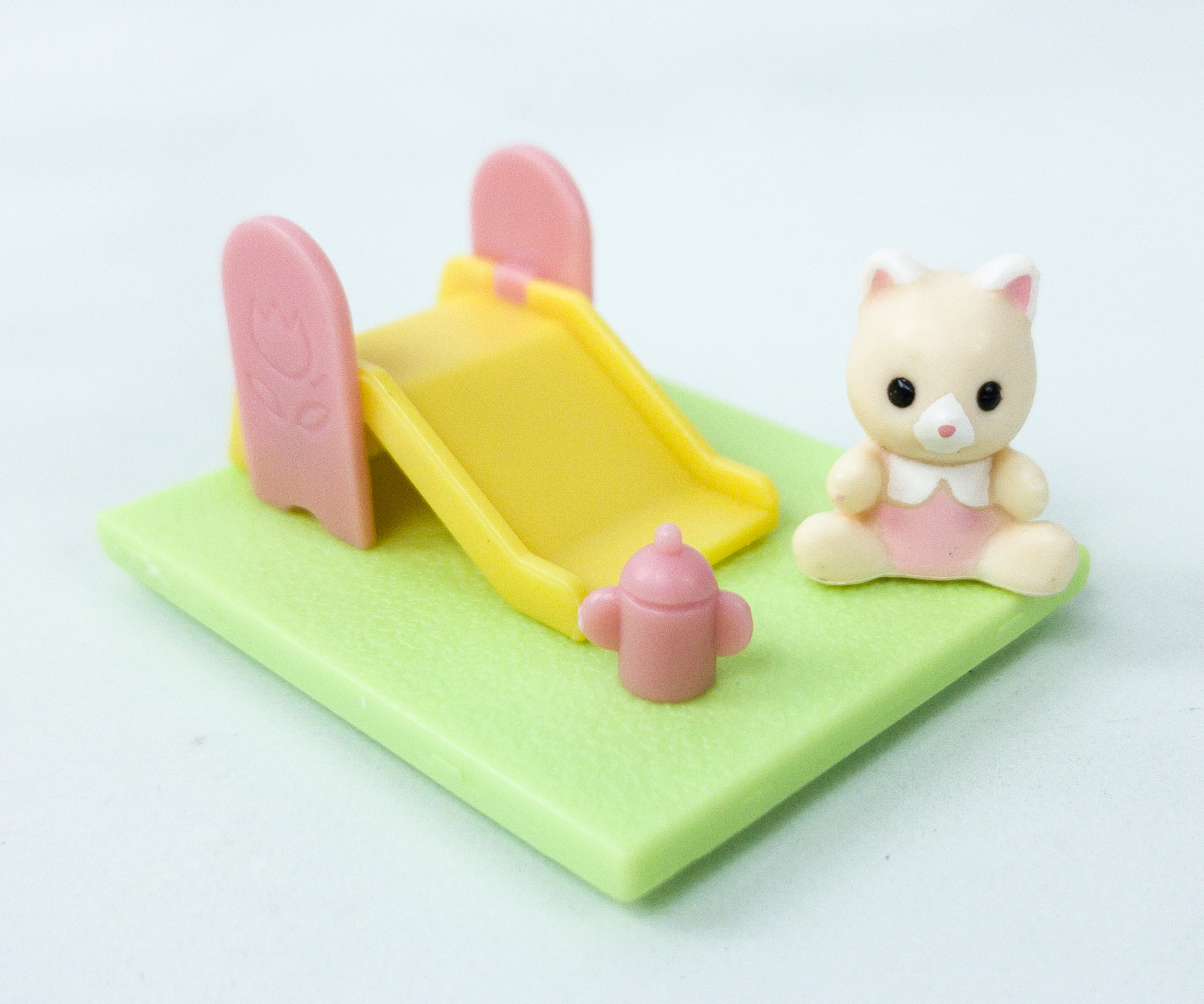 Our doll set features a little playground with a yellow slide, green background, and the fox calico doll!
Fruits Basket. Fruits Basket is a popular Japanese series that started in manga, escalated as an anime, and now has their own sensational game. For those who are not familiar, it features the story of an orphan girl and the twelve Chinese zodiac series from the Soma family. Included on the sheet are the 8 different Fruits Basket character keychains you might get.
We got Tohru Honda! The keychain is made with premium quality rubber and it's nicely detailed!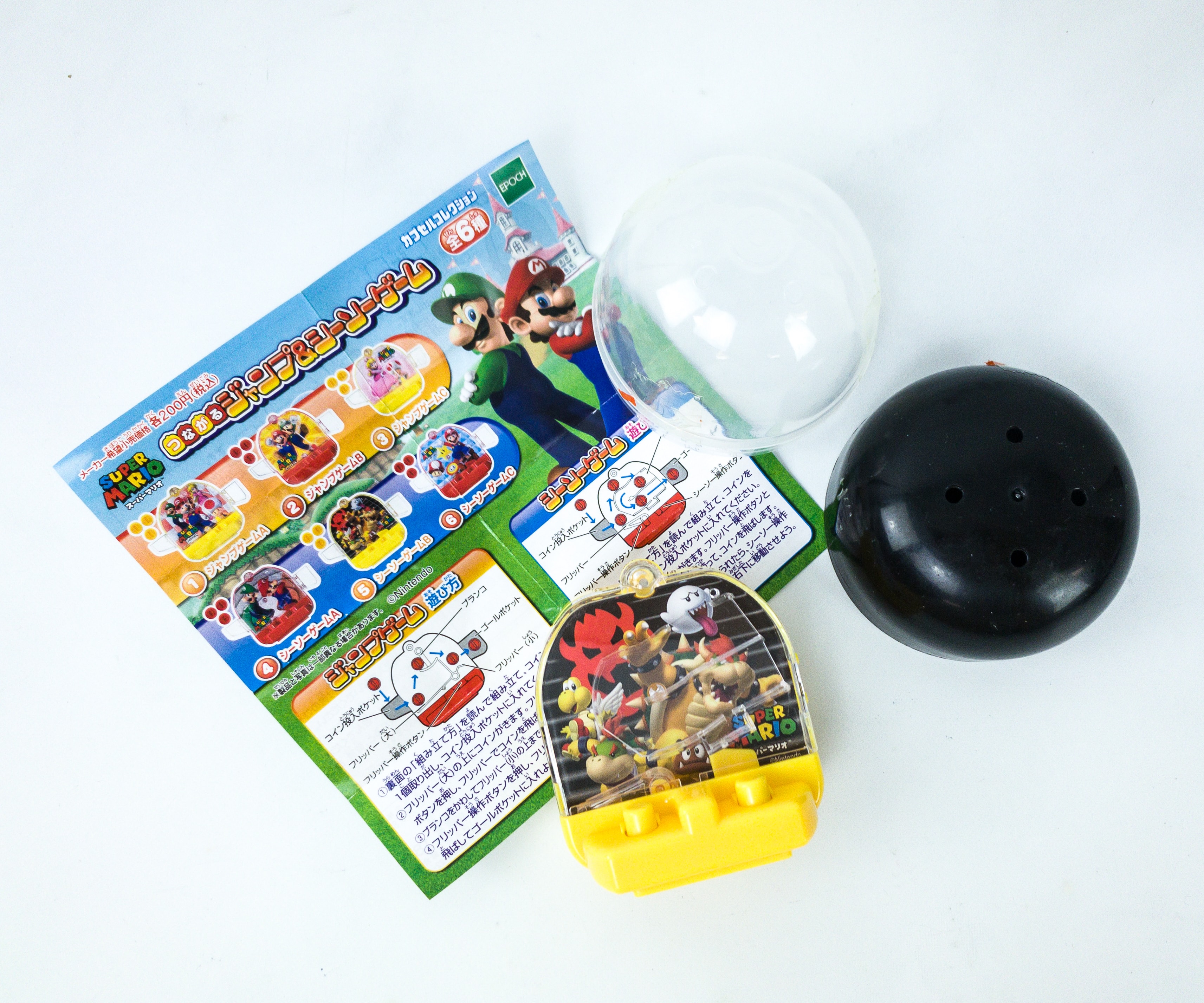 Super Mario Bros. Here's another classic toy in a gachapon! It features some of the villains from the Super Mario world!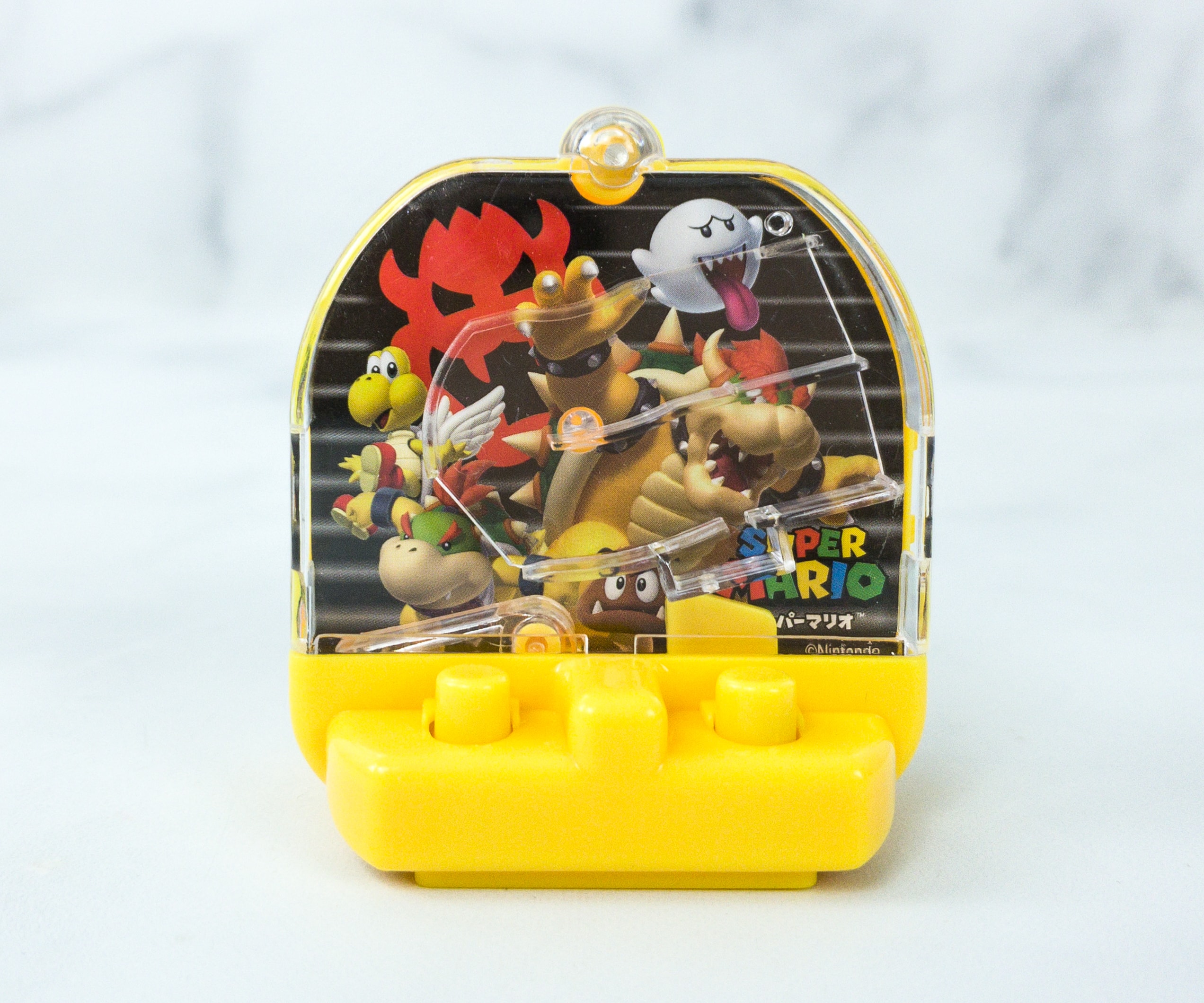 Subscribers will get 1 out of 5 designs. The one we got is in yellow, with supervillains such as King Boo, Bowser, Boswer Jr., and more!
This hand-held jump game that you can play whenever and wherever. It's small so you can easily put it in your bag or backpack!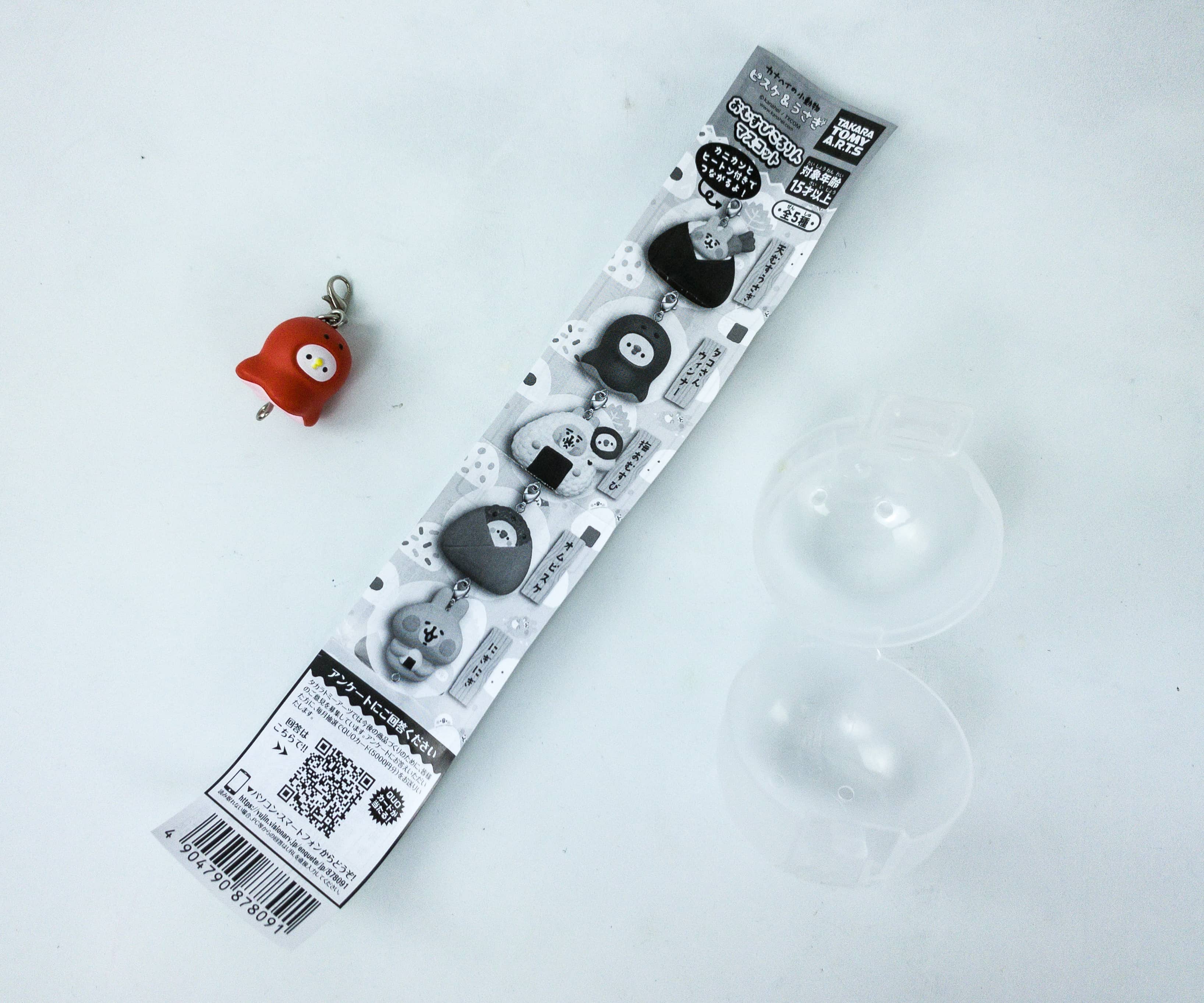 Onigiri & Tako Rabbits. Subscribers will get 1 out of 5 designs featuring either Piske, a white bird, or Usagi, a cheerful rabbit! These characters are made by Kanahei, a famous Japanese illustrator.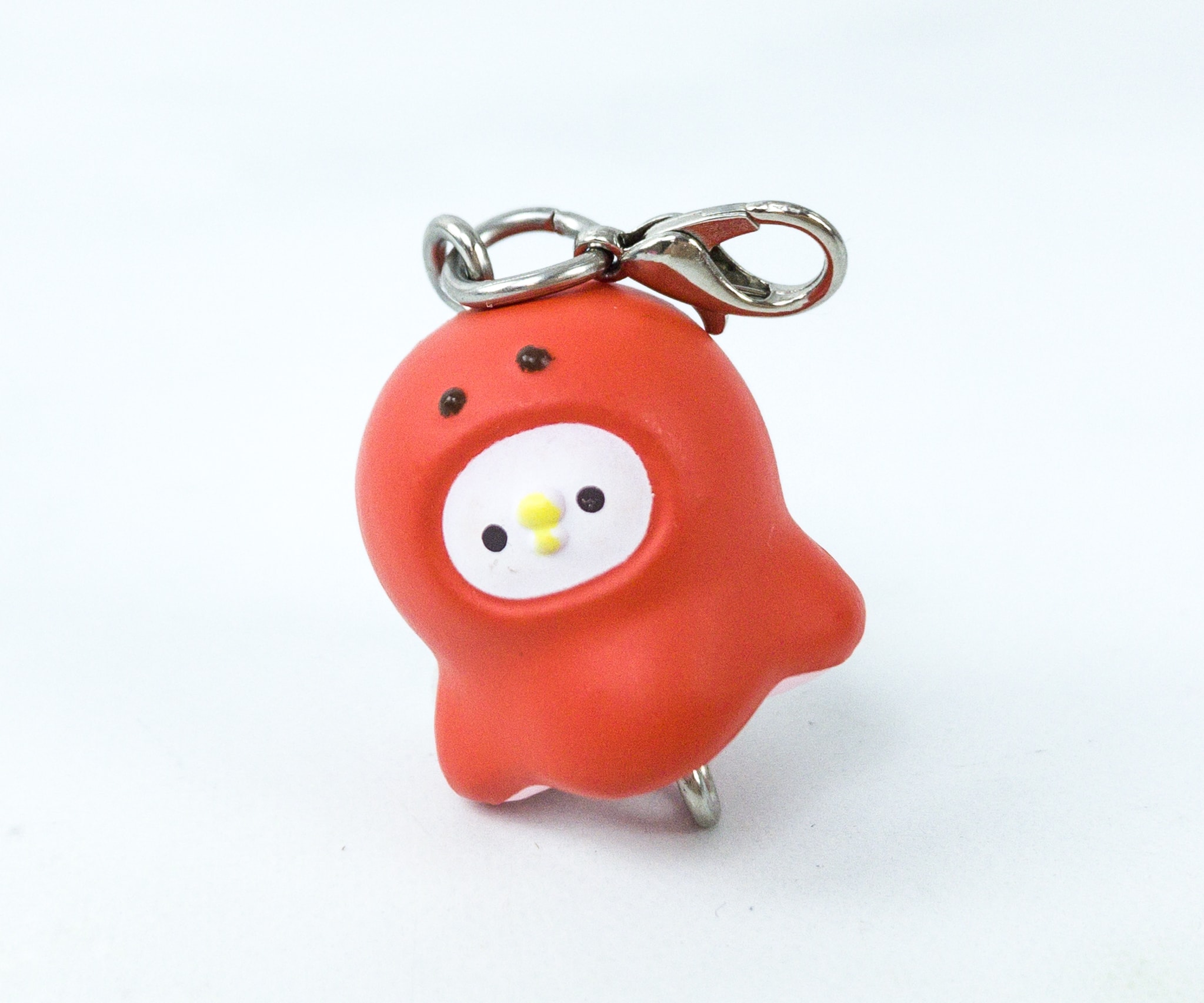 We got Piske dressed up as an onigiri. This charm looks really cute, and definitely a great accessory to put on a bag or keychain.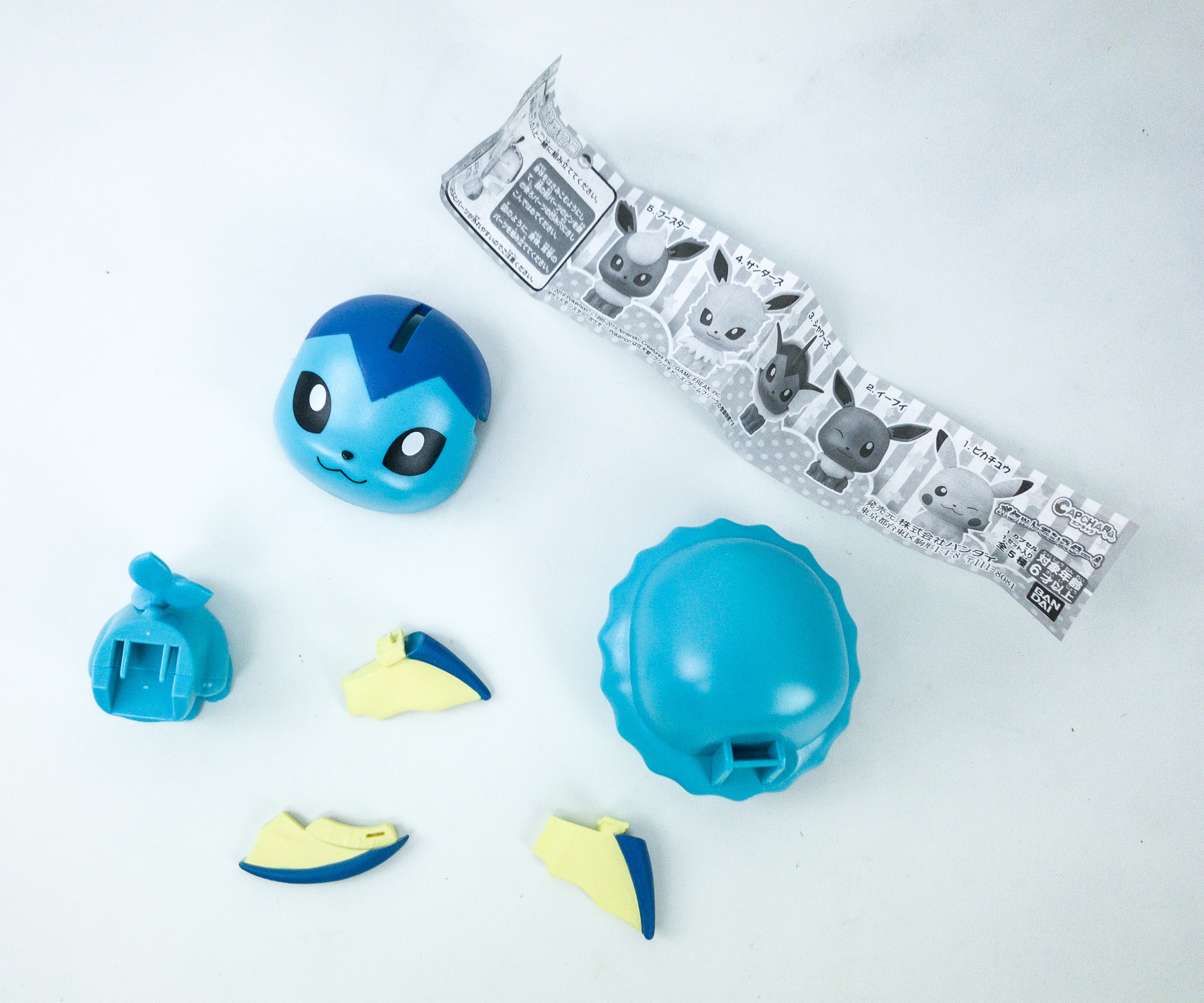 Pokemon Figure. We were really excited about the gachapon containing an easy-to-assemble Pokemon figure! Subscribers will get either Pikachu, Eevee, or her evolutions!
We got Vaporeon, Eevee's evolution after using the water stone. She has the cutest and the most amusing phase among the other two which is Jolteon (thunder), and Flareon (fire).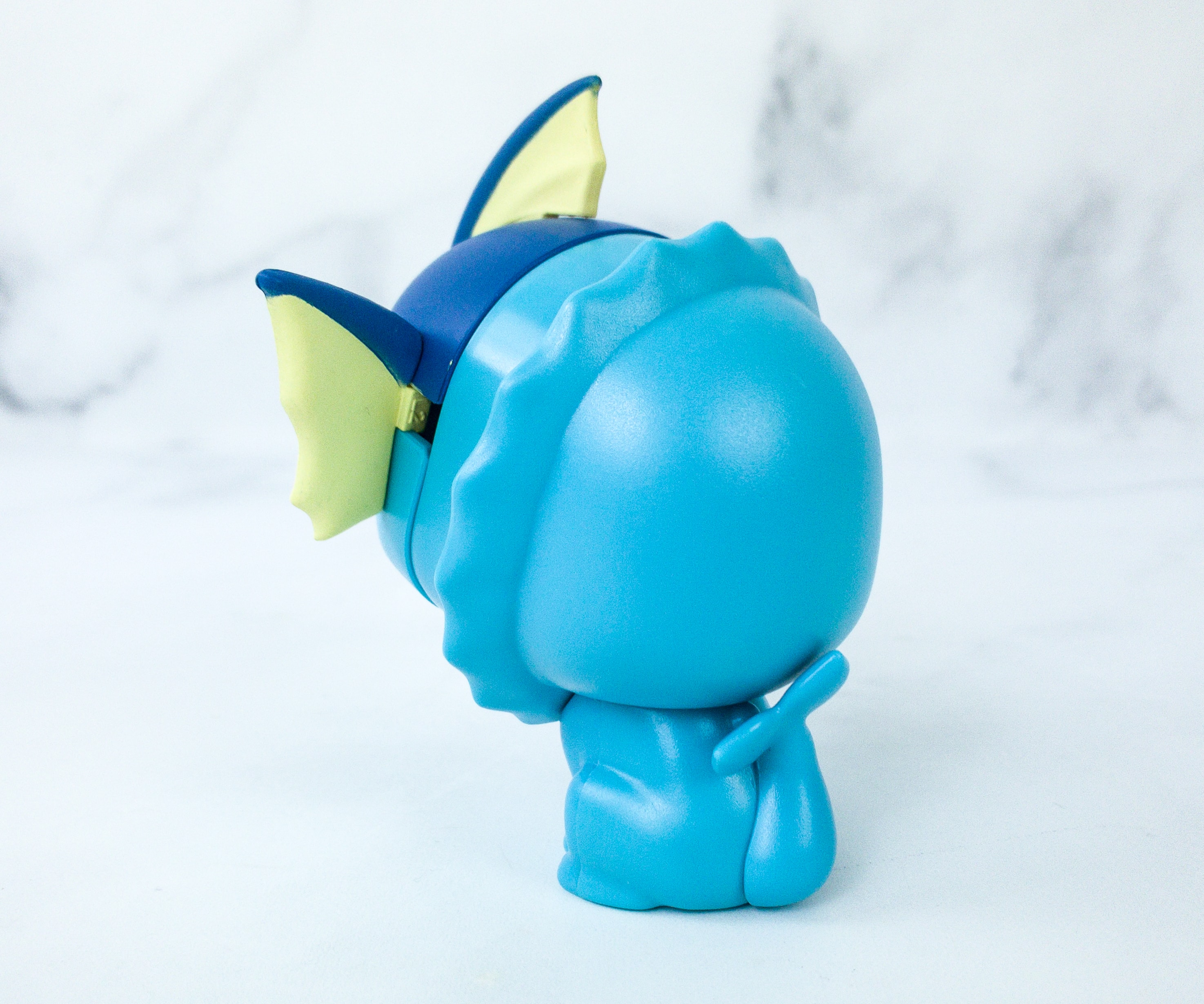 The paint job is nice and the figure is pretty detailed as well! Definitely a favorite from this month's box!
Gacha Gacha Crate always surprises us with fun items packed in small containers! This month's figures are not just accessories, this time they even included cute figurines that are great collector's items as well. We love all the items we got, especially Vaporeon! Opening each capsule brings unparalleled excitement, it's like opening a gift. If you'd like to know more about Japanese pop culture, this is definitely the perfect box for you!
What do you think of this month's Gacha Gacha Crate?