Funko's 12 Days of Christmas promotion will be back for 2019, with a little different configuration – the Funko Cyber Mystery Bundle is coming!. The information we have is that there will STILL be a bundle, but the items will NOT be sold individually. And the Bundle drops TODAY, Cyber Monday! This is usually early afternoon Eastern.
Funko's 2019 Cyber Monday Blind bundle features 10 brand new Pop! Vinyl Figures that are 100% EXCLUSIVE to this box! What's inside? Well you'll just have to wait and see, but expect nothing less than an A+ offering of licences and characters!
Hey, while you're here, check out all the GEEK GAMER AND FAN Cyber Monday Subscription box deals 🙂
For 2019's Cyber Monday Funko is giving FREE shipping when you buy a Funkoverse game! Use this link to check out the sale!
You can get notifications of more info, but WARNING – this bundle has sold out so fast in the past (less than 1 minute) that you cannot rely on them for access to the sale:
Notify Me about Funko Collectible Boxes
We do have some spoilers!
Tinkerbell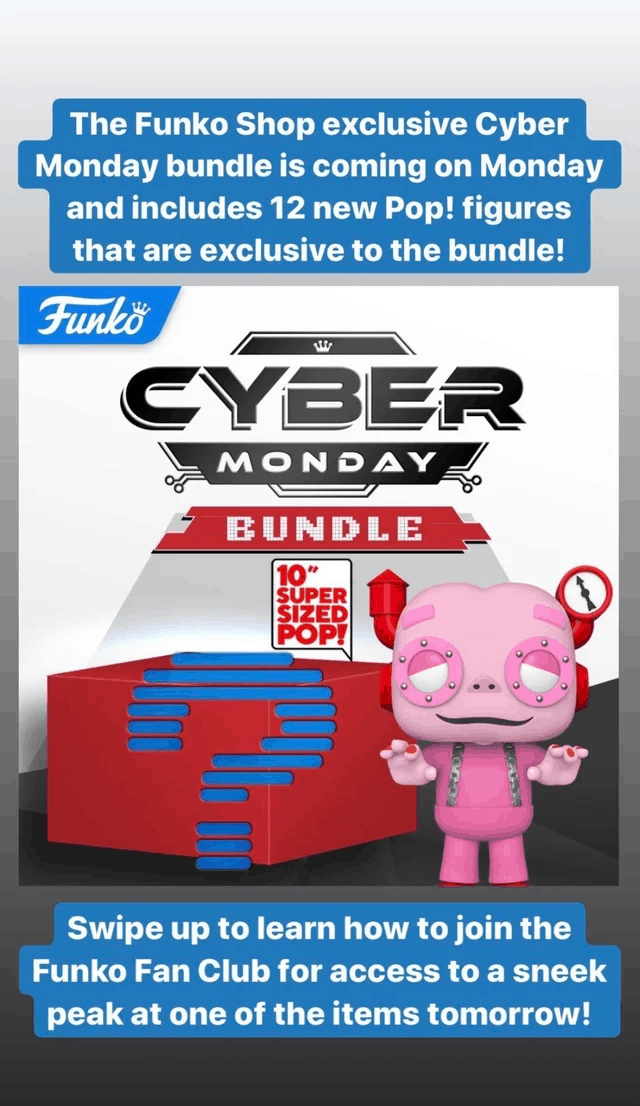 Frankenberry