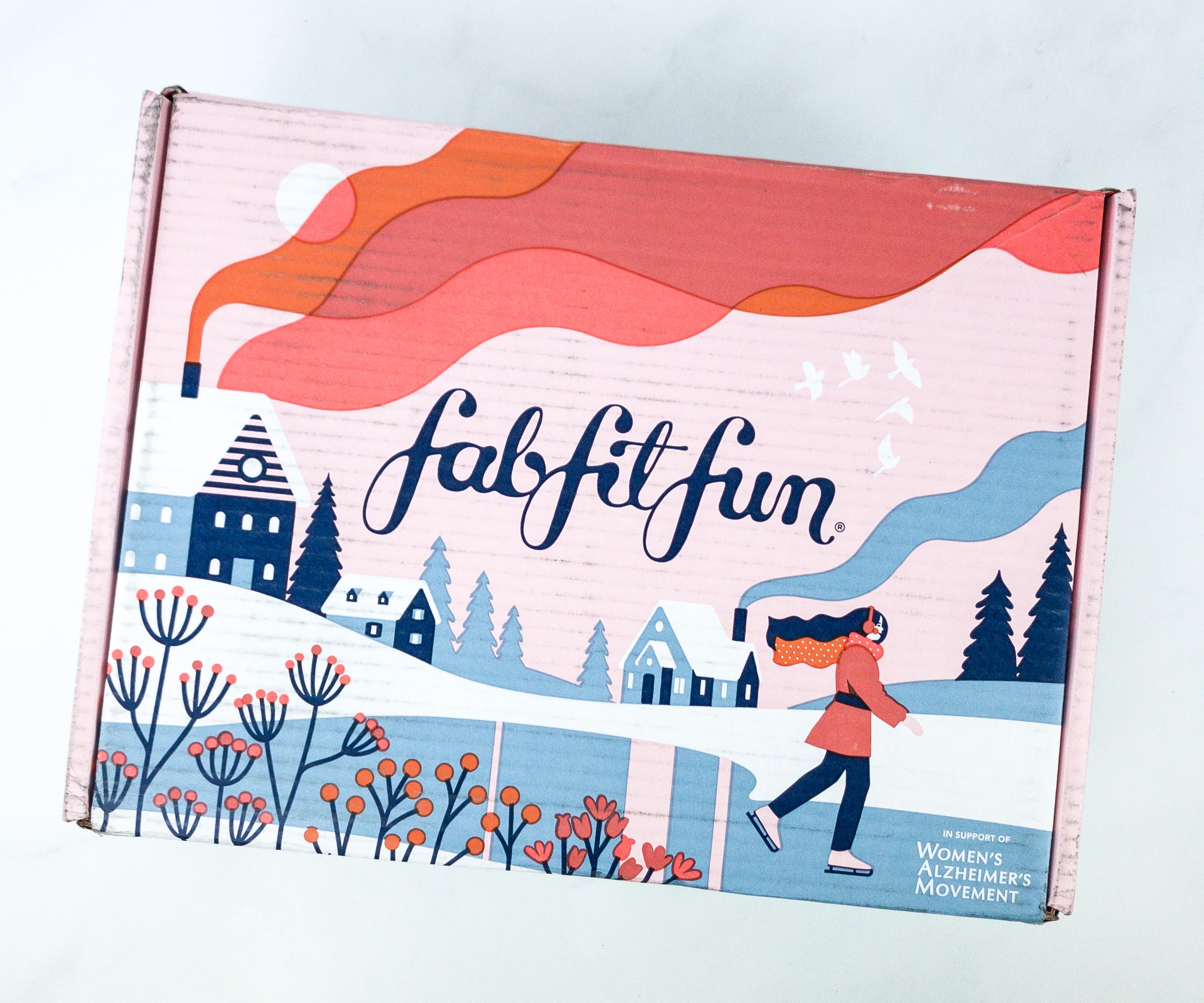 FabFitFun Box is a quarterly women's subscription box that promises fabulous beauty, fashion, and fitness items every quarter, full size and premium.
This box is currently still available!
DEAL: New members can save $10 with coupon code FAB10!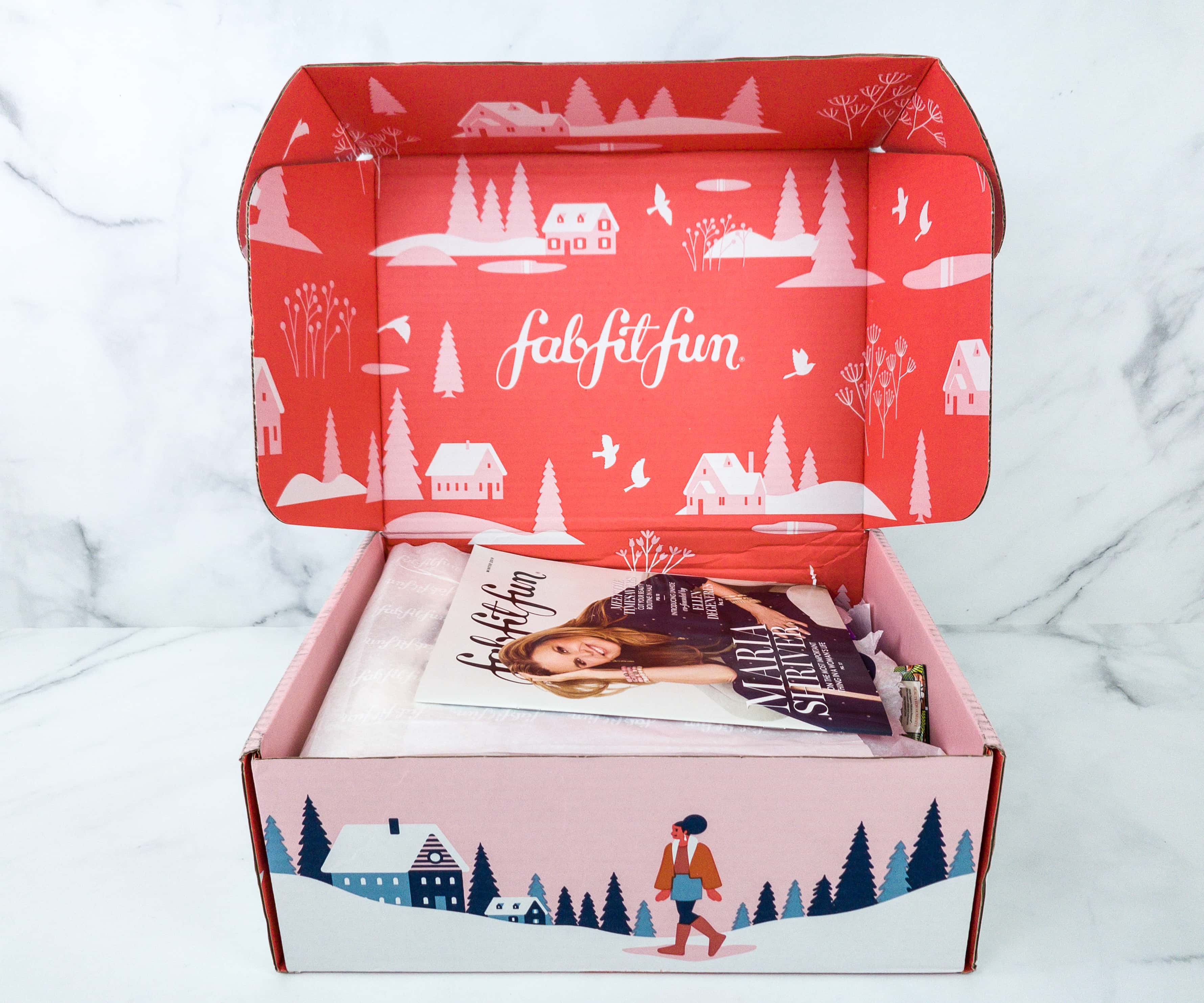 This quarter, the box design is by Geraldine Sy. Even the interior of the box has cute images!
The items were wrapped with white tissue paper.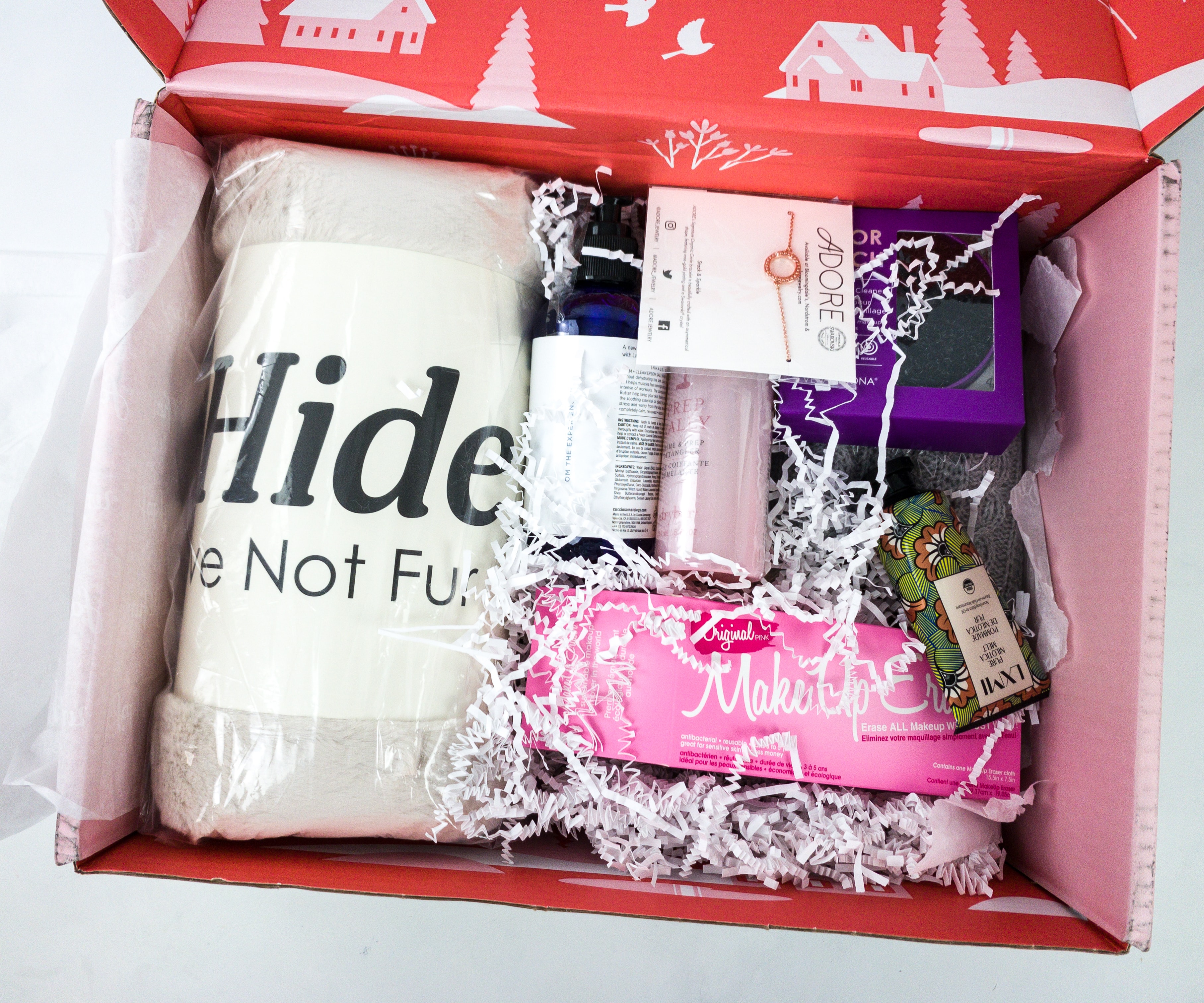 This box is packed full of goodies, as it is every season.
A gift card from Hello Fresh is also included!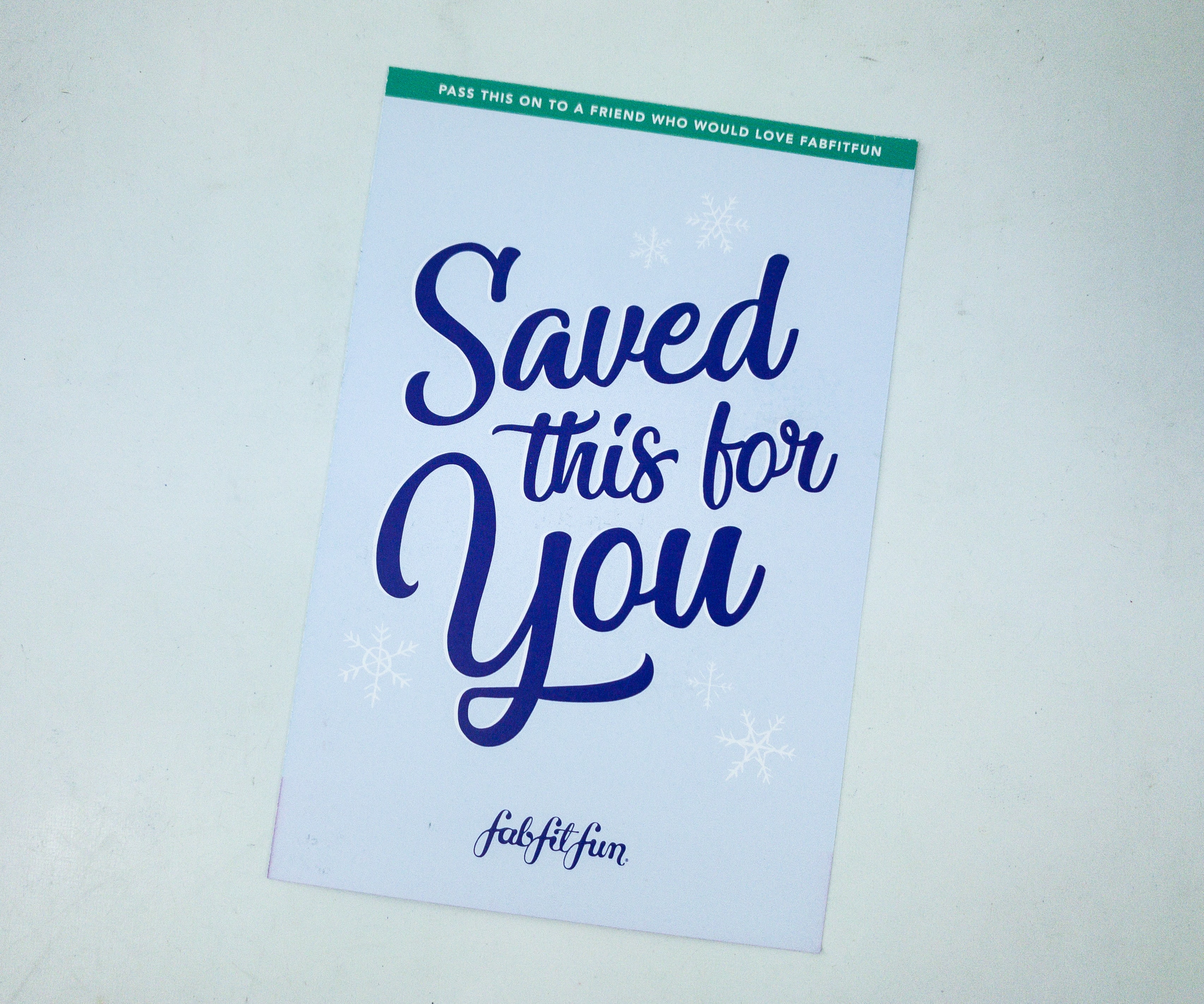 There's another promotional card from FabFitFun!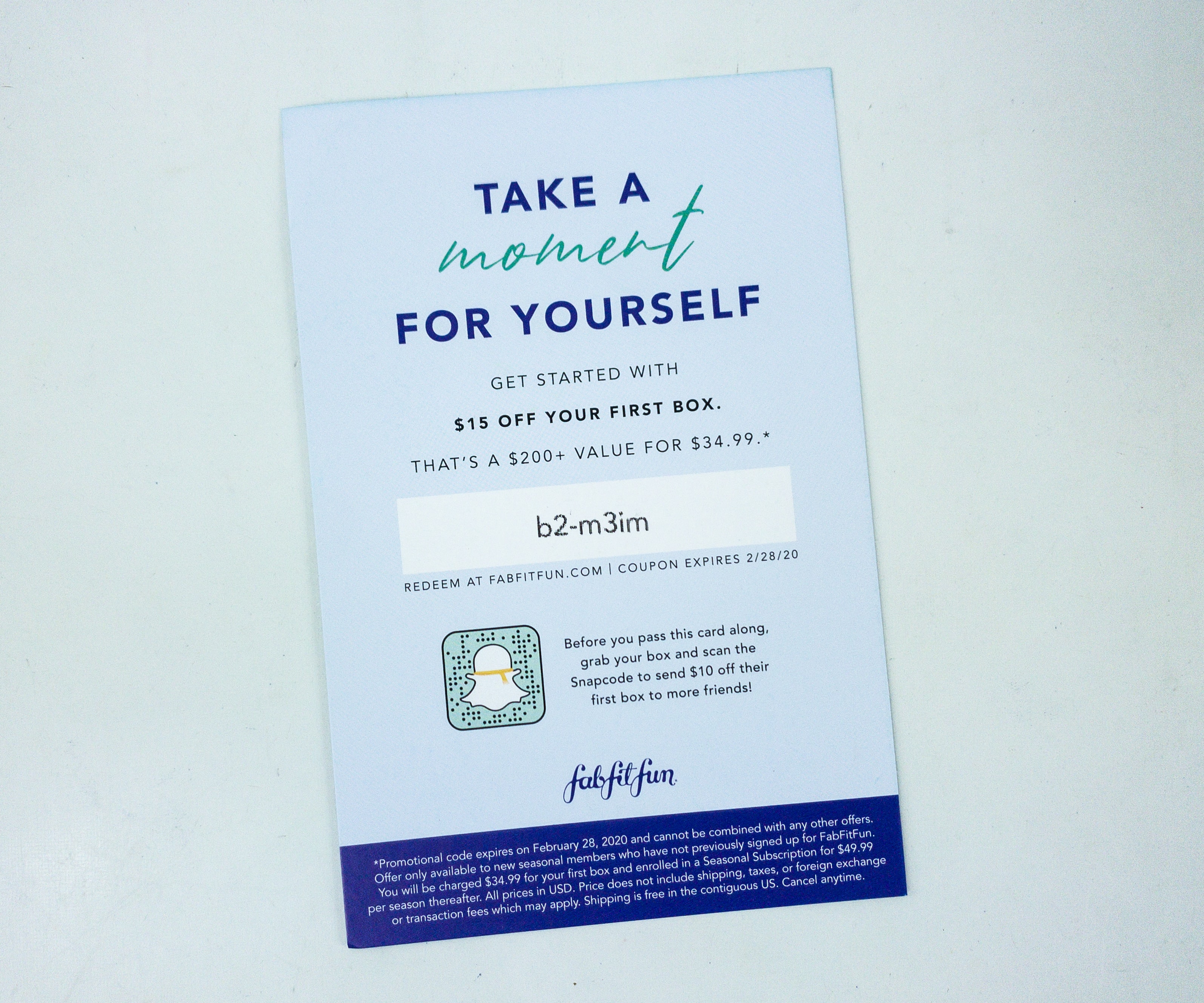 At the back is a $15 off coupon code for new subscribers
As usual, they sent us a large-format mini-magazine. It features Maria Shriver on the cover.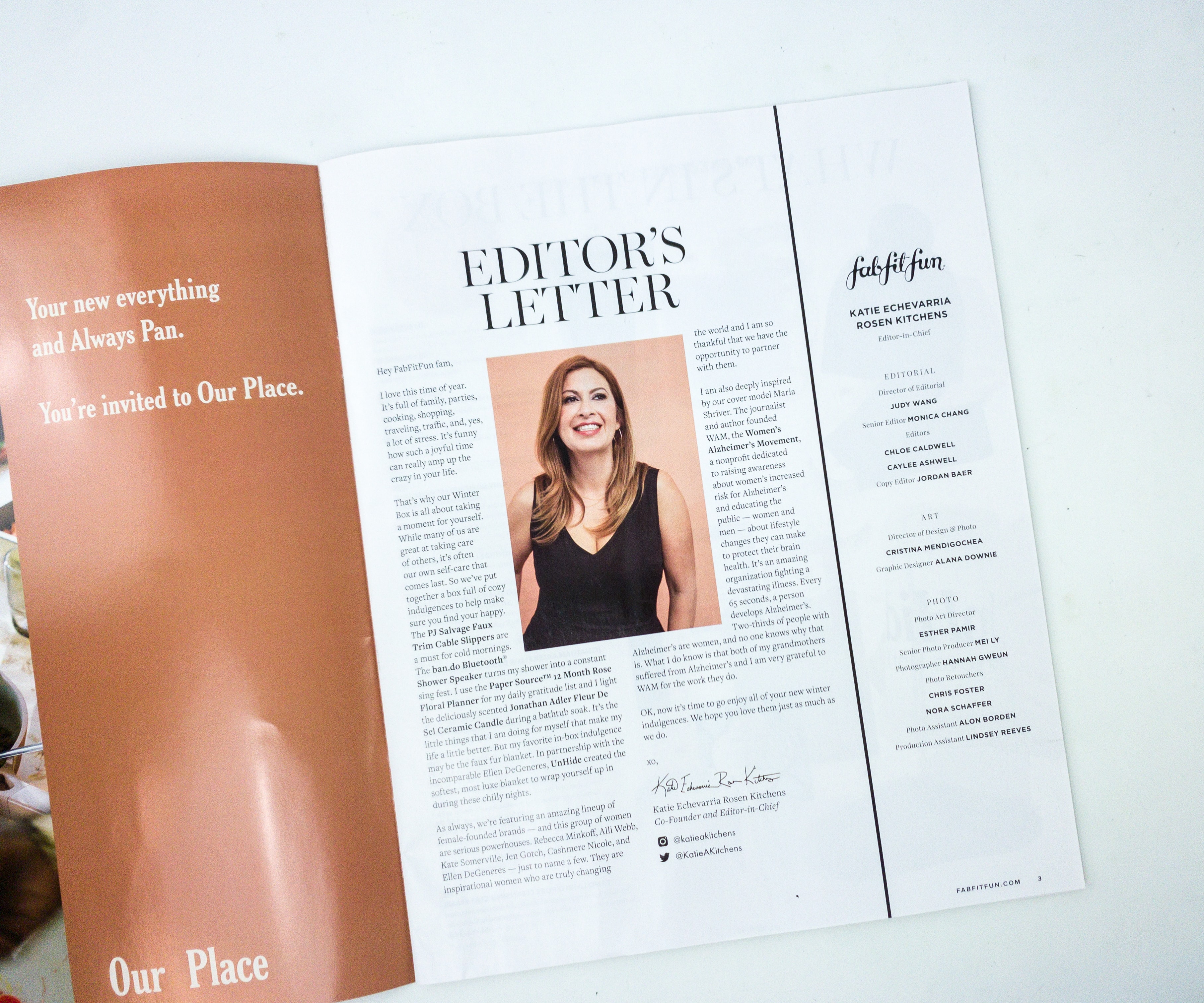 There's a full page of notes from the editor.

The magazine provides all the details on the products, plus fun lifestyle articles (see all the lifestyle articles at the bottom of the review).

Variations of these can be in your box but not all of them. A full 3-page spread gives details on every item and variation in the box.
This quarter, they've partnered with Women's Alzheimer's Movement, an organization founded by Maria Shriver. They aim to bring awareness to the importance of brain health and Alzheimer's research focused on women.
Everything in the FabFitFun VIP Box for Fall 2019! There are lots of item variations that are detailed below.
I have an annual subscription so I was able to make a few extra choices.
EVERYONE GETS
NailsInc Thirsty Hand Mask OR Cuccio Somatology CALM + CLEAN Epsom Salt Hand and Body Wash
I got:
Cuccio Somatology CALM + CLEAN Epsom Salt Hand and Body Wash ($39.95)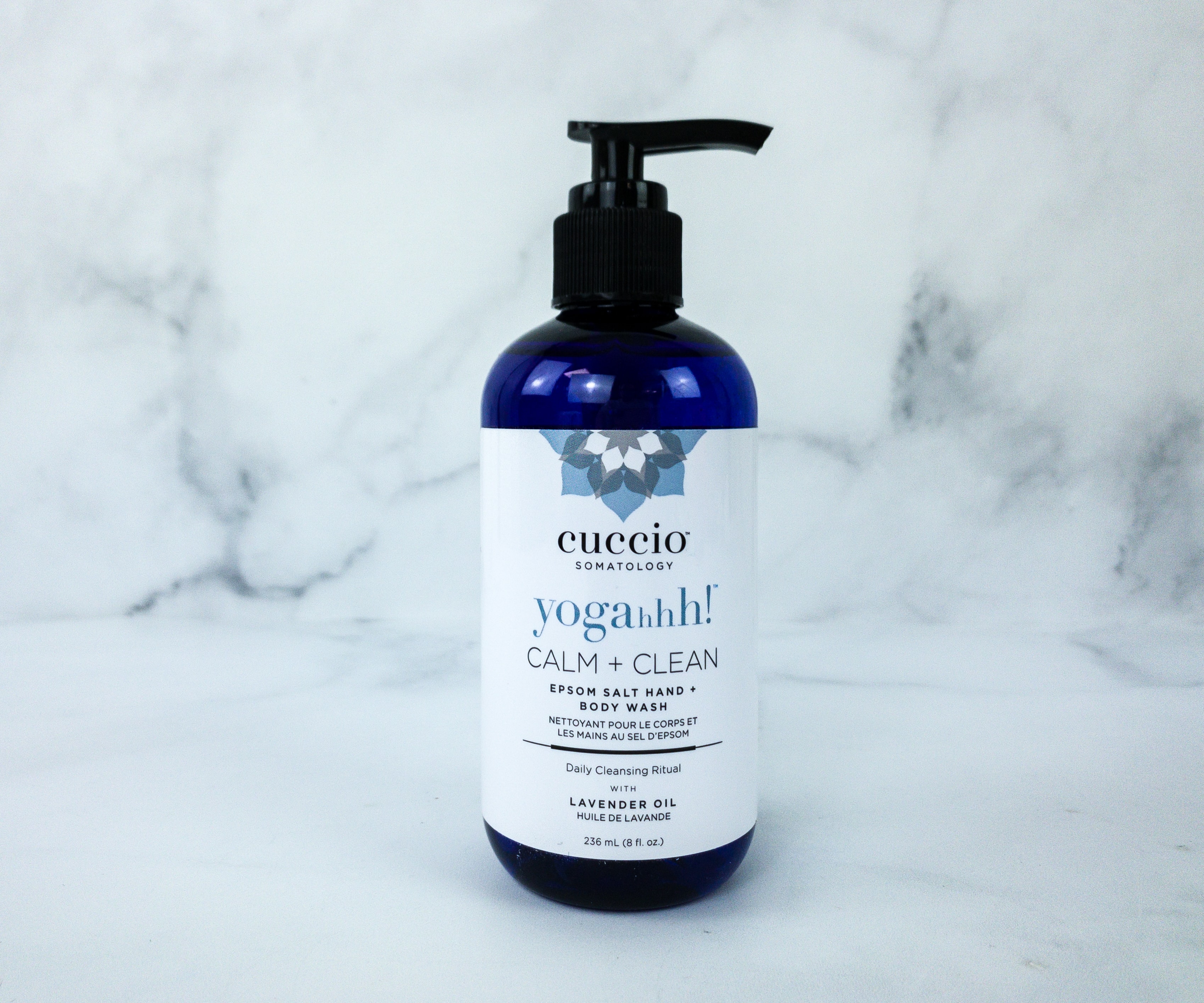 A hand and body wash in one, this formula gently removes dirt and other impurities from your skin and keeps it soft and hydrated all day long. Lavender oil and lavender flower leaf stem extract were combined in this hand and body wash, no wonder it smells so good and calming!

The formula is also enriched with nourishing pro-vitamin B5, soothing and exfoliating Epsom salt, and moisturizing shea butter. It lathers well and feels great on my skin, not sticky nor too oily!
PLUS Each box includes EACH of the following: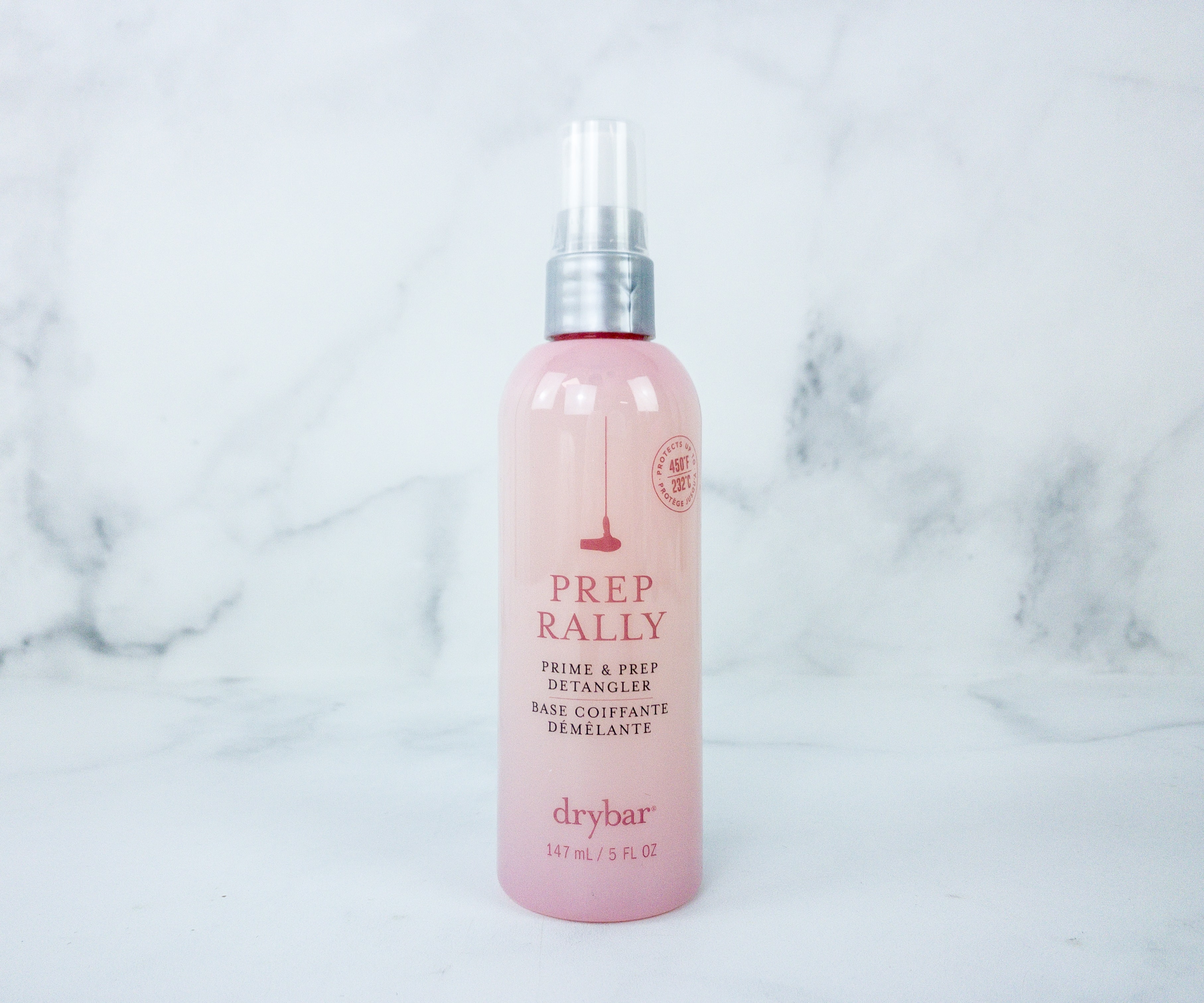 Drybar Prep Rally Prime & Prep Detangler ($23) All subscribers get this hair detangler! I'm just glad because it works for my fine hair even though I didn't choose the item. It's formulated to protect strands from heat styling and to keep it hydrated. Key ingredients are biotin, vitamins B and C, and sea berry oil. I like that it's lightweight and it makes my hair pretty manageable.
MakeUp Eraser in Original Pink ($20) It's time to ditch single-use makeup wipes for this reusable one. This two-sided polyester cloth has two sides, one with short fibers used to remove makeup and another with long fibers to help exfoliate the skin.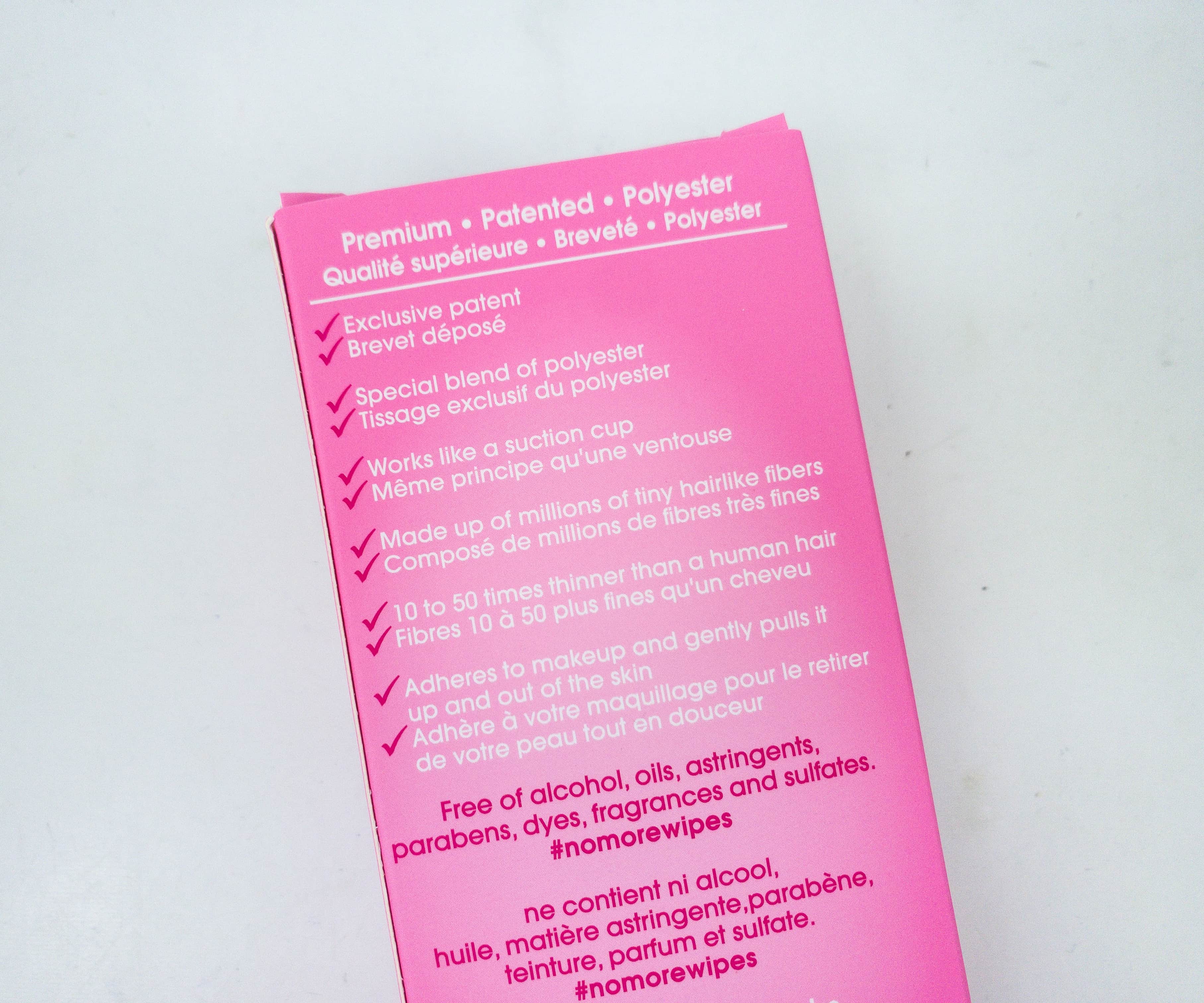 It works even on the most stubborn mascara, eyeliner, foundation, and lipstick. The cloth is machine washable as well.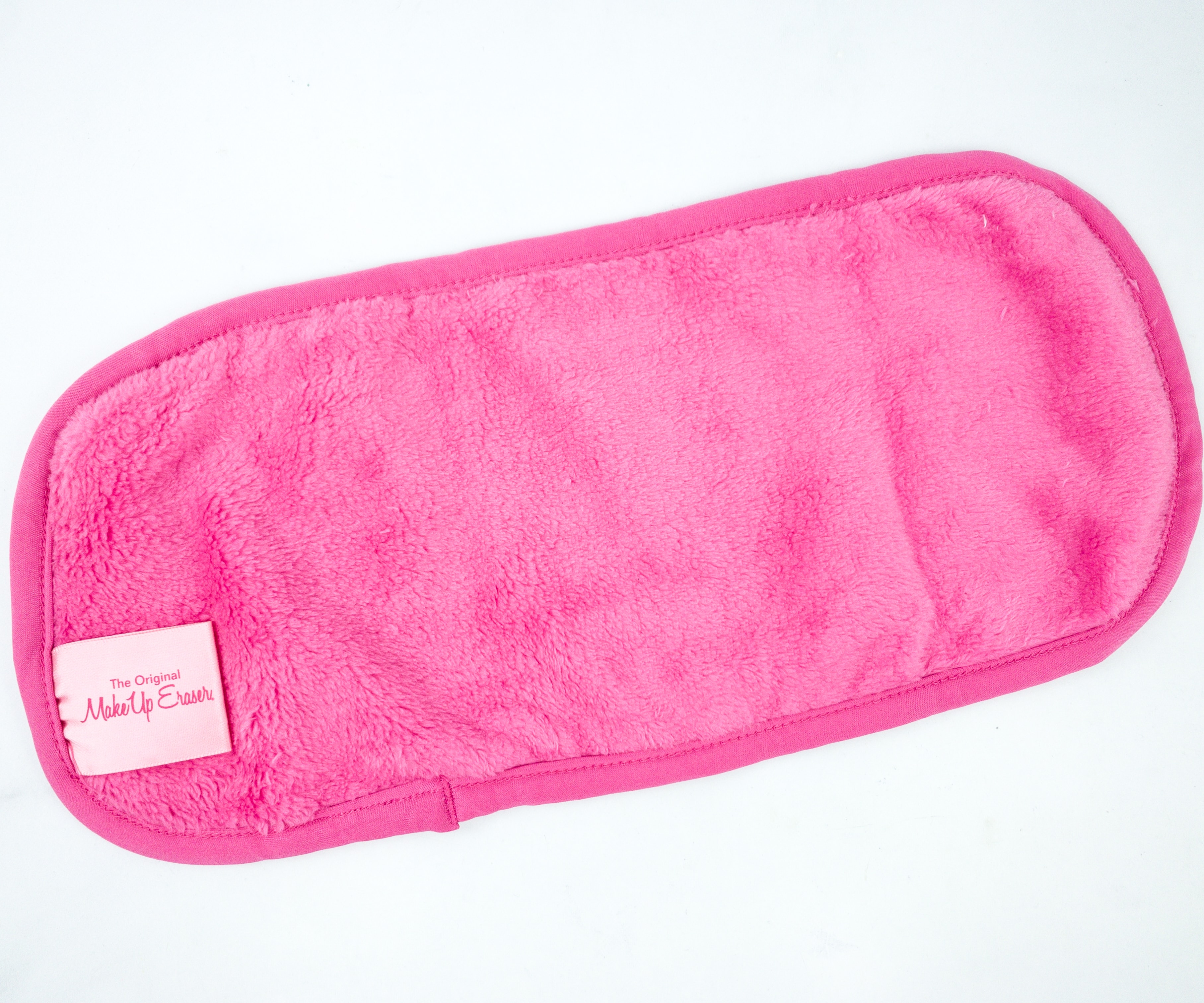 It erases makeup without the need for a cleanser. All you need to add is water!

It's super soft and gentle on the skin!
CHOICE ITEMS
Subscribers will get to choose between:
LashesMD Eyelash Conditioner ($69.95)
PJ Salvage Faux Trim Cable Slippers S/M or M/L ($45)
Erno Laszlo Pore Cleansing Clay Mask ($48)
ban.do Bluetooth Shower Speaker ($30)
I picked PJ Salvage Faux Trim Cable Slippers!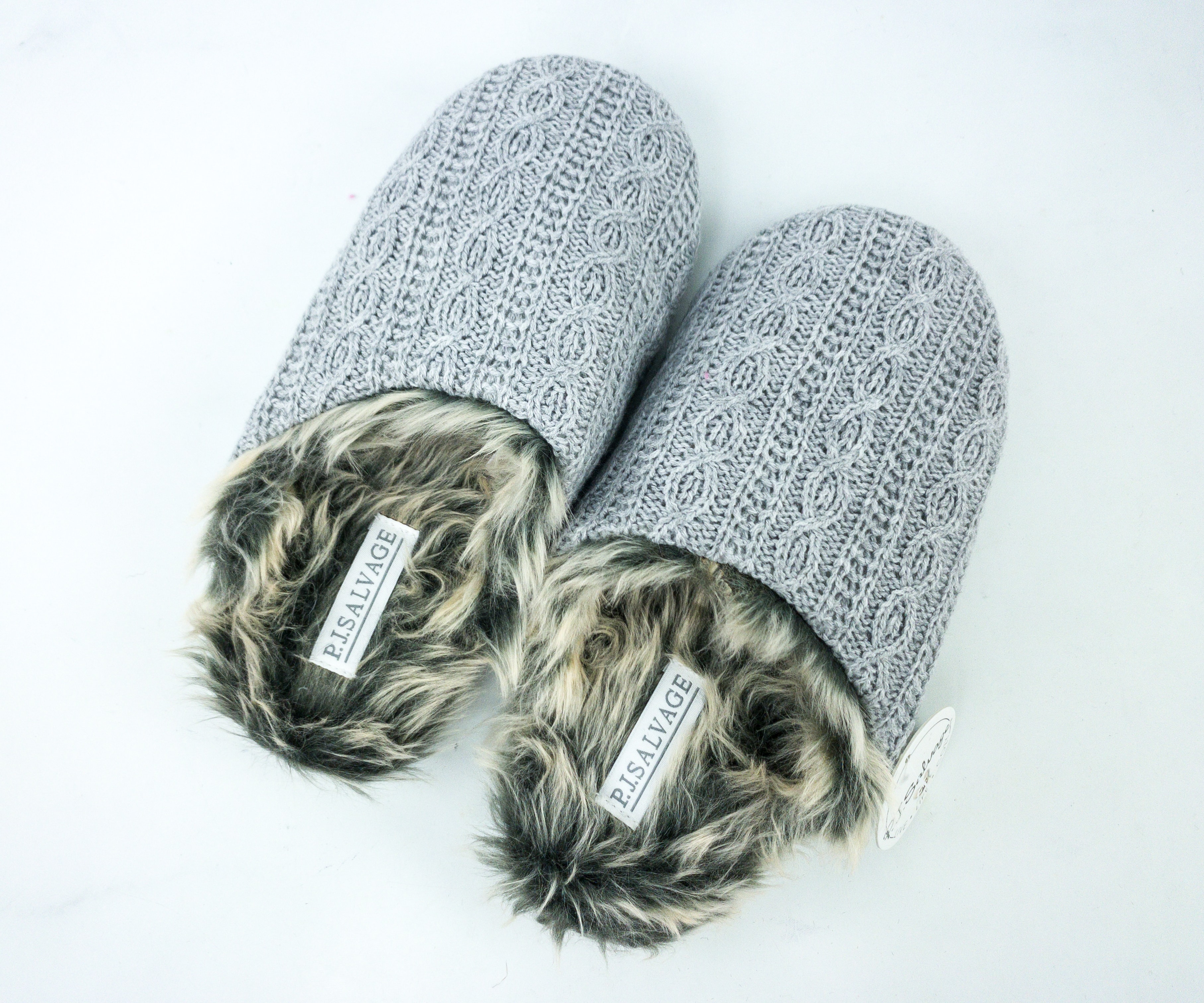 PJ Salvage Faux Trim Cable Slippers S/M ($45) I've never had such cozy slippers in my life! I got them in S/M and they're just perfect for me.
The cable knit design on the exterior adds to the cozy look of these slippers!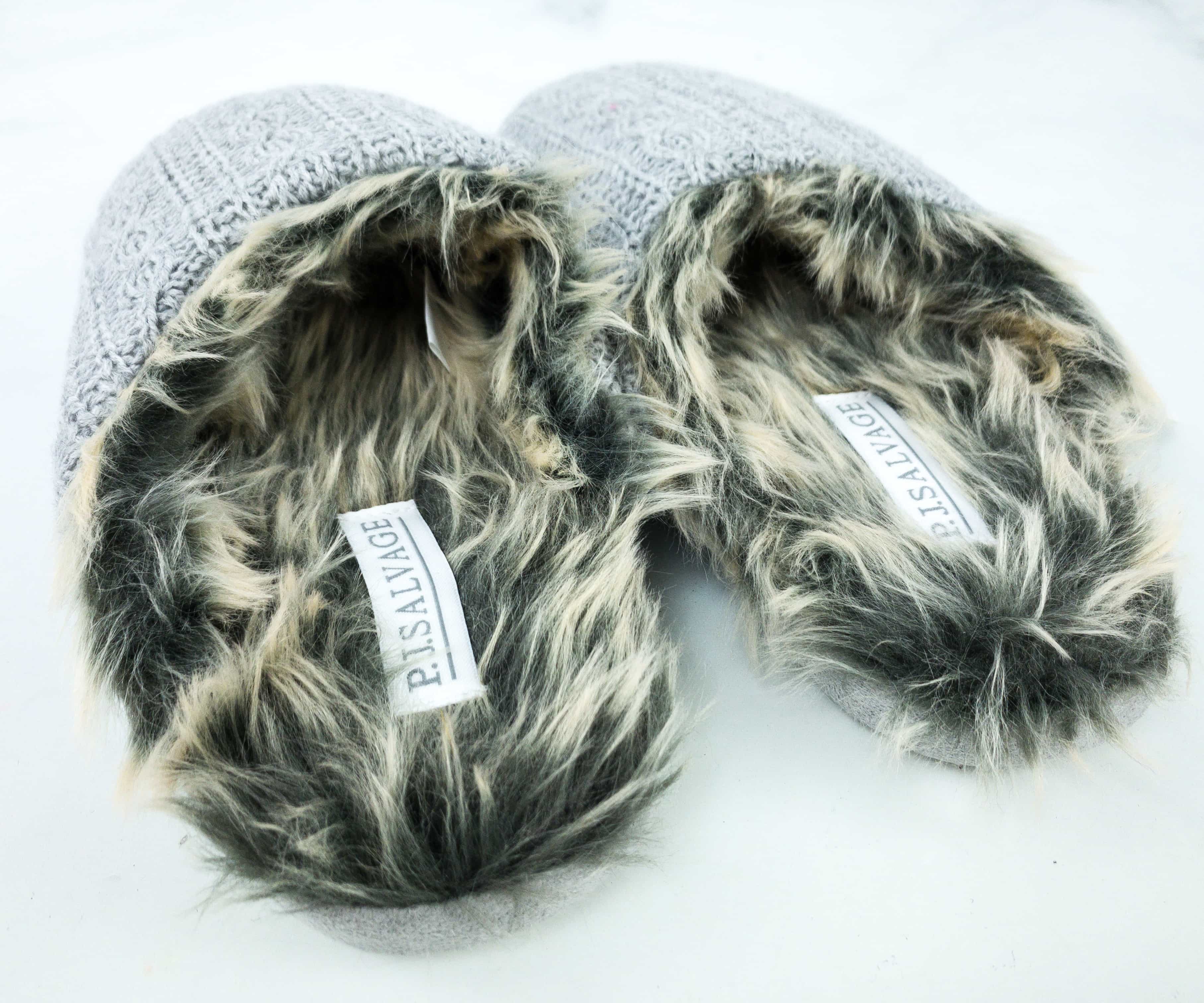 No worries, these are made with faux fur. They also have a padded footbed to make your feet more cozy and comfortable.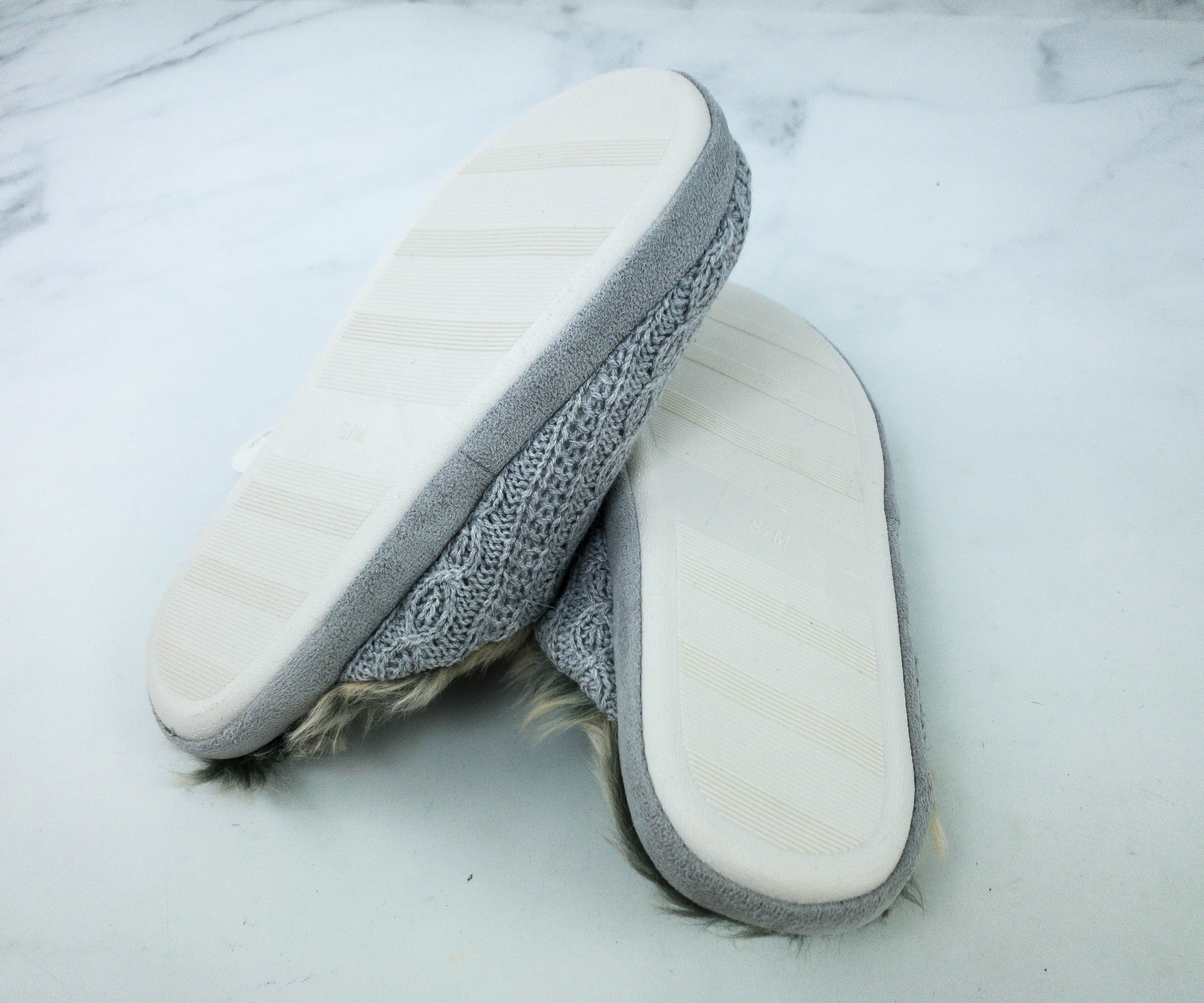 Another great thing about these slippers is that they don't easily slip, so I can walk around the house with ease!
Subscribers will get to choose between:
Adore by Swarovski Organic Circle Bracelet in Rose Gold ($39)
Battington Lashes Monroe 3D Silk Lashes + Glue Kit ($32)
Karuna Face For All Face & Eye Mask Set ($42)
Rodial Soft Focus Glow Drops ($55)
I chose Adore by Swarovski Organic Circle Bracelet in Rose Gold!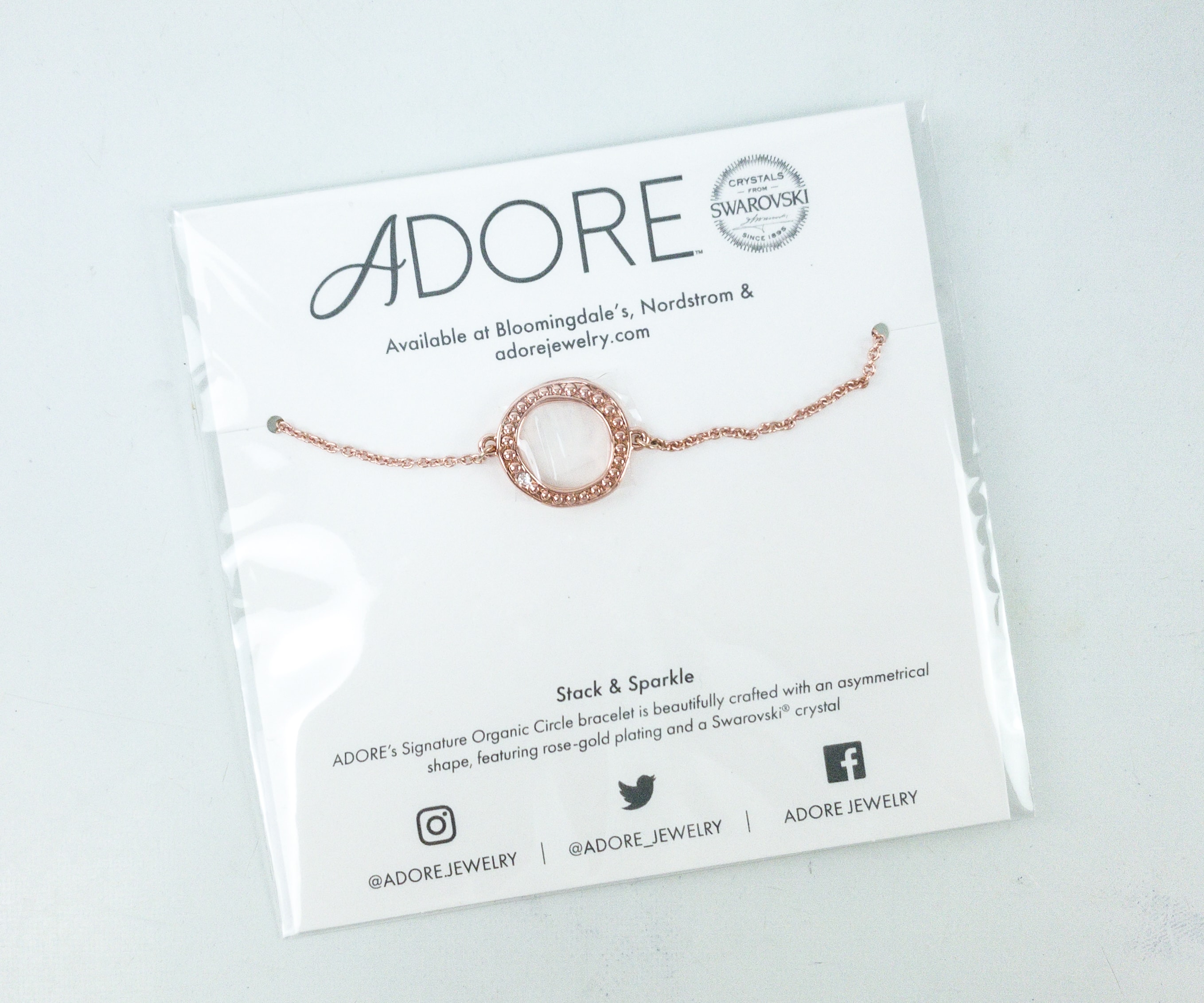 Adore by Swarovski Organic Circle Bracelet in Rose Gold ($39) I find rose gold pieces really chic and lovely and that's why I chose this rose gold-plated bracelet. It's an intricate piece, which makes it a standout even when you wear it alone.
The bracelet is secured by a lobster clasp. It also comes with an extender, so it's perfect for all wrist sizes. At the end of the extender is an A-shaped charm.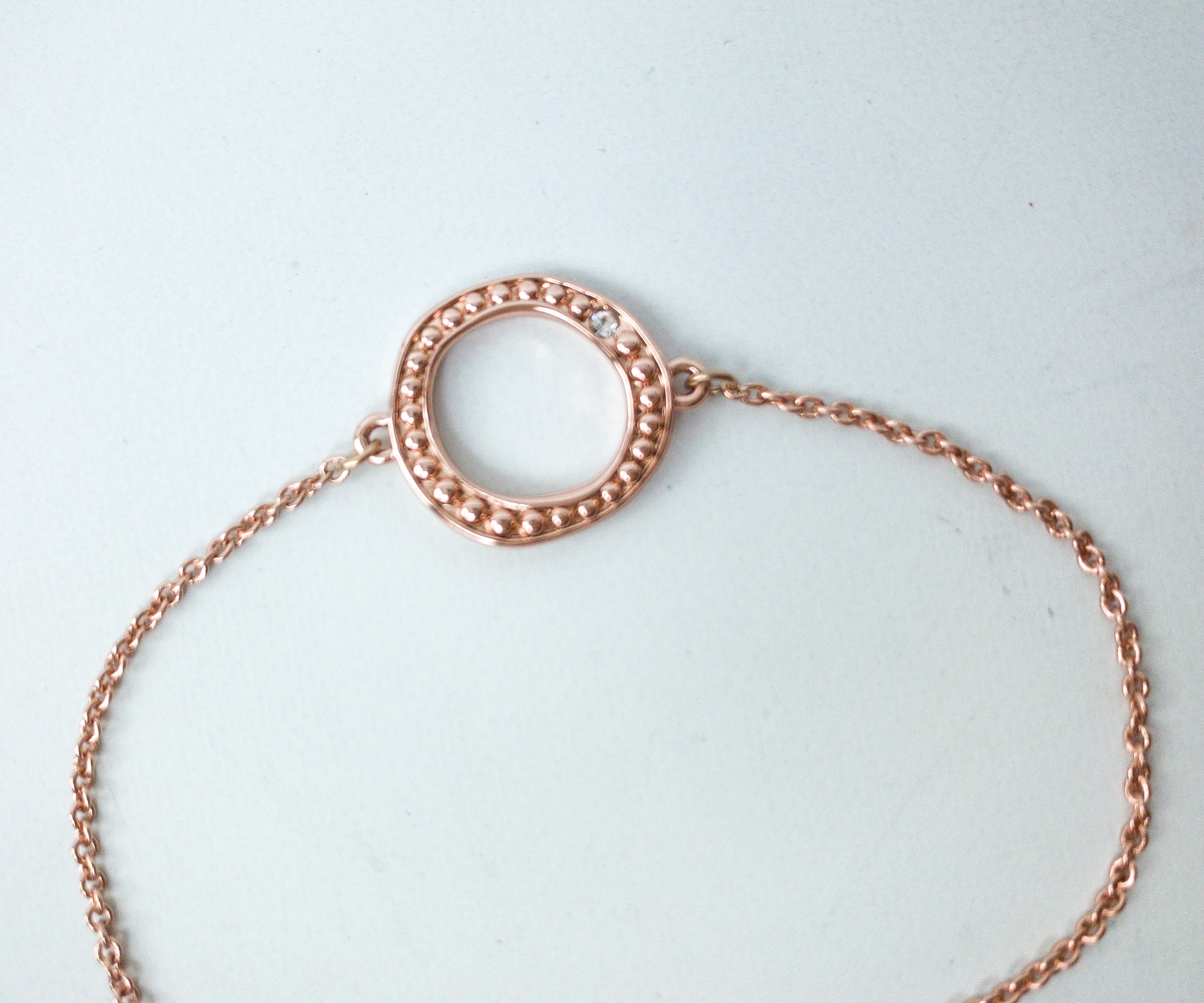 What makes this accessory special is the irregular circle in the middle. It also has a Swarovski crystal that adds a bit of sparkle to the piece.
Subscribers will get to choose between:
Beauty Bakerie Proof is in the Puddin' Palette ($38)
LXMI Pure Nilotica Melt ($28)
Paper Source 12 Month Rose Floral Planner ($27.95)
Vooray Sidekick Crossbody Bag ($17.99)
I chose LXMI Pure Nilotica Melt!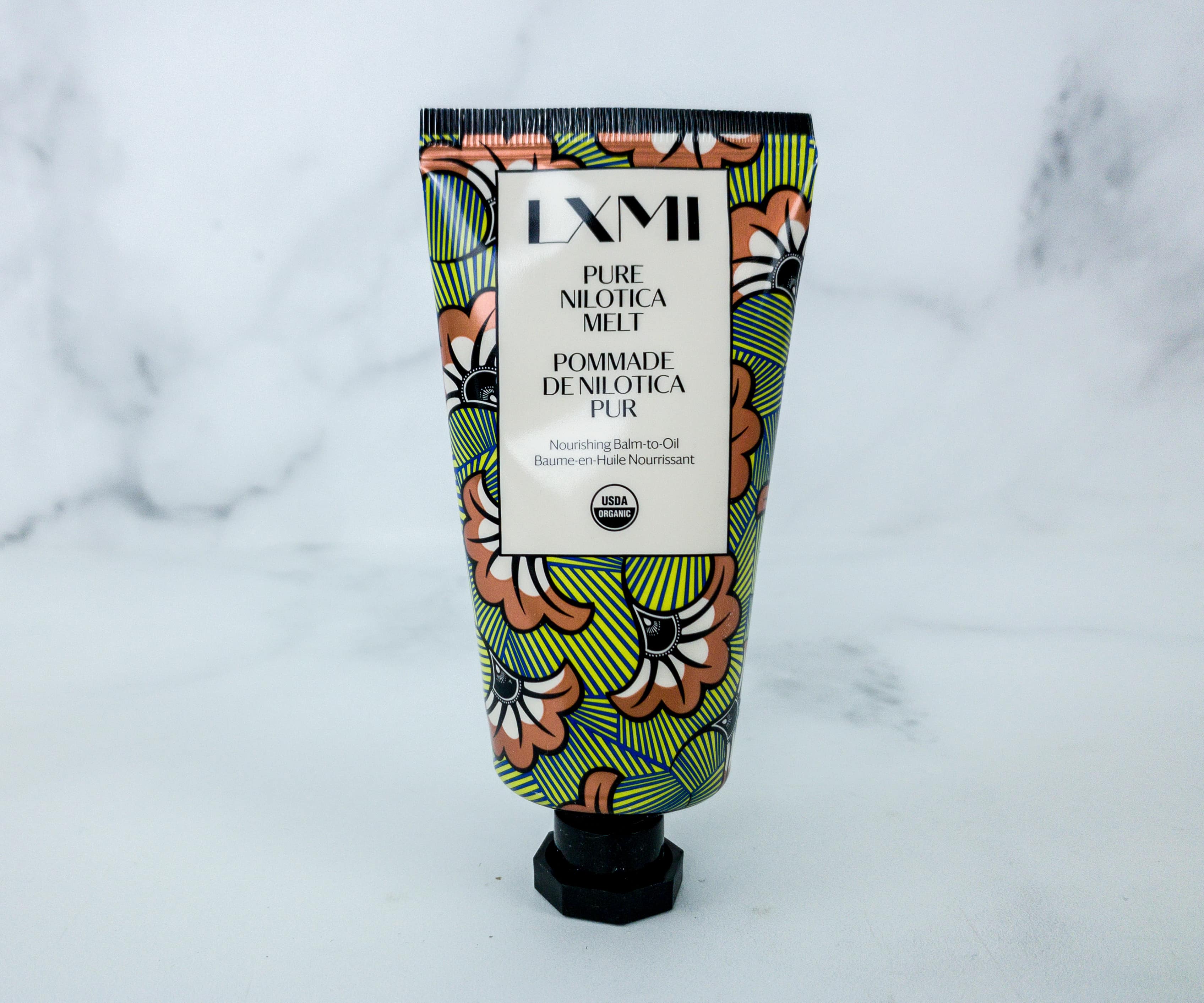 LXMI Pure Nilotica Melt ($28) I didn't have to think twice about choosing this moisturizing balm! From a rich balm, it turns to oil and sinks right into your skin to deliver fatty acids, allantoin, and vitamin A. It's made with Organic Nilotica Reserve, an heirloom shea nut subspecies.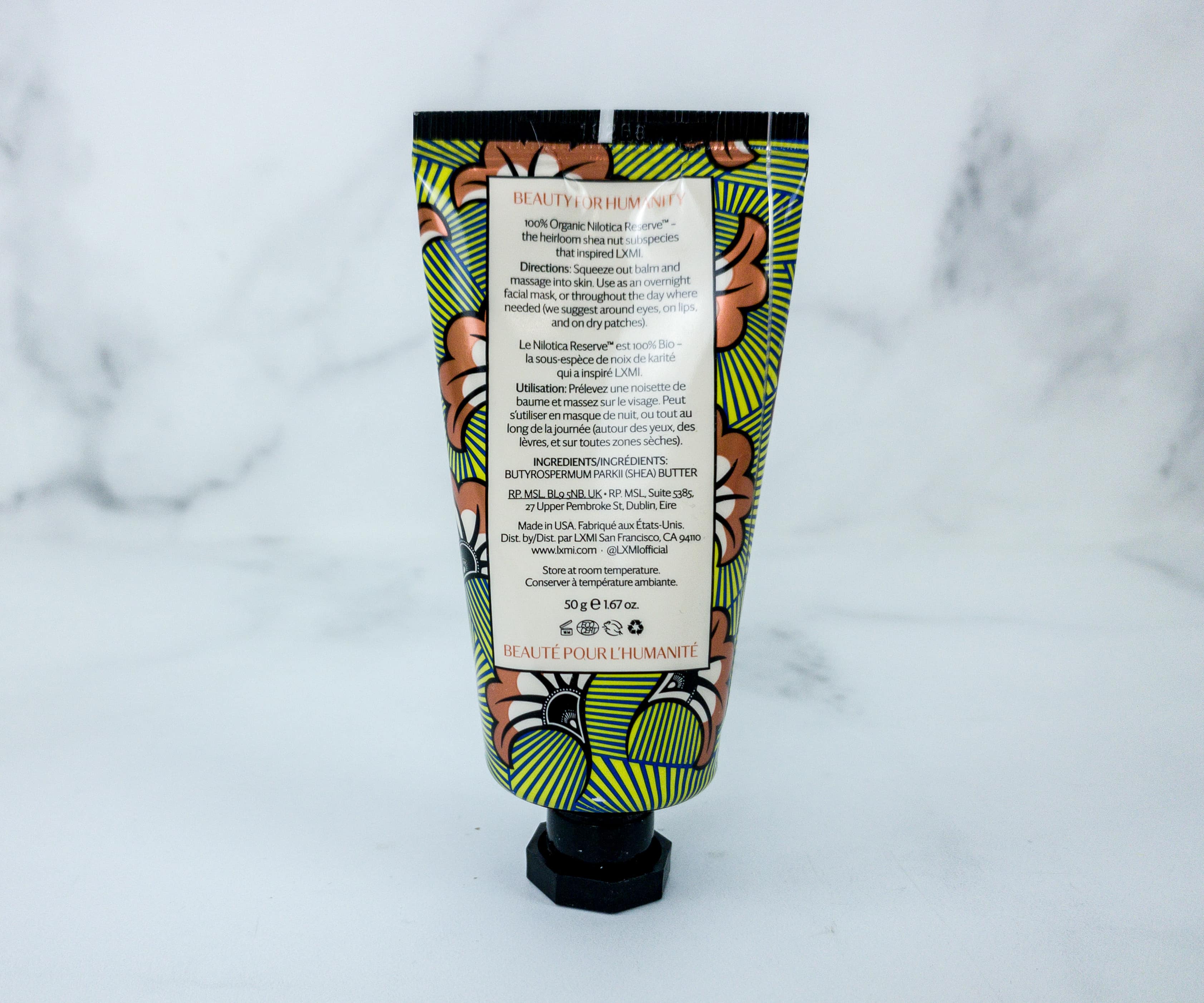 The formula is highly hydrating. It's recommended to be used as a facial mask and even for calming sunburns or reducing the appearance of scars. Since it comes in a tube, I can easily carry it around with me and apply it as needed. I put these on my dry patches as well, and they're perfect.
ITEMS WITH VARIATIONS (Annual Subscribers Choose Variations – Seasonal Subscribers No Choice, Random Item)
Annual Subscribers will get to choose between:
AHAVA Salt Bag ($16)
frank body Original Coffee Scrub ($16.95)
Vera Mona Color Switch Solo ($16.99)
I picked the Vera Mona Color Switch Solo!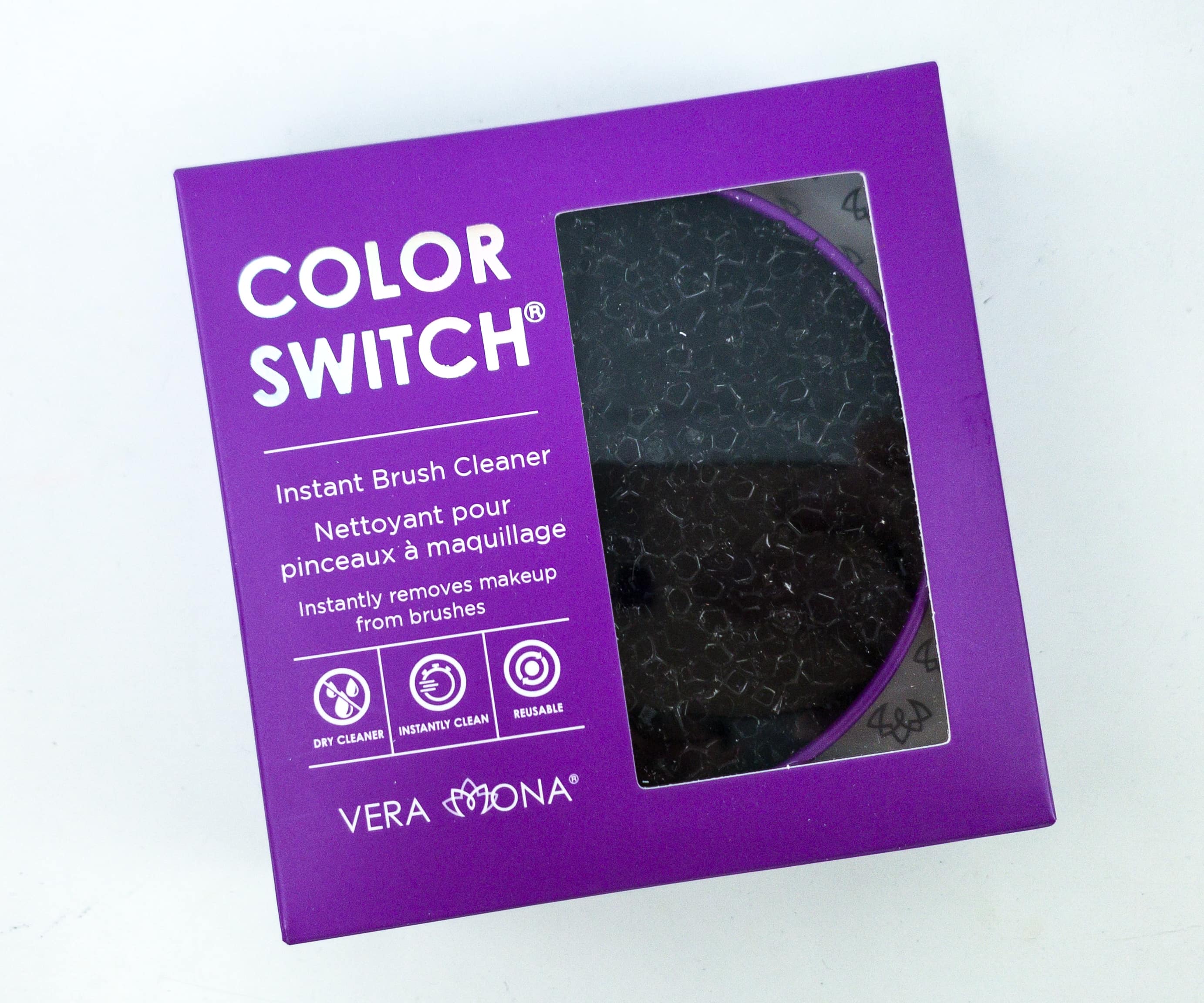 Vera Mona Color Switch Solo ($16.99) There's no more need for me to use multiple brushes for different colors of makeup! This sponge allows me to easily remove the product residues on my brush, therefore making it easier for me to switch from one color to another when doing my makeup. There's also no water or other liquid involved!

Using it is as easy as pie! You just have to glide the makeup brush against the sponge, and it's better if you do it in a circular motion to effectively remove color.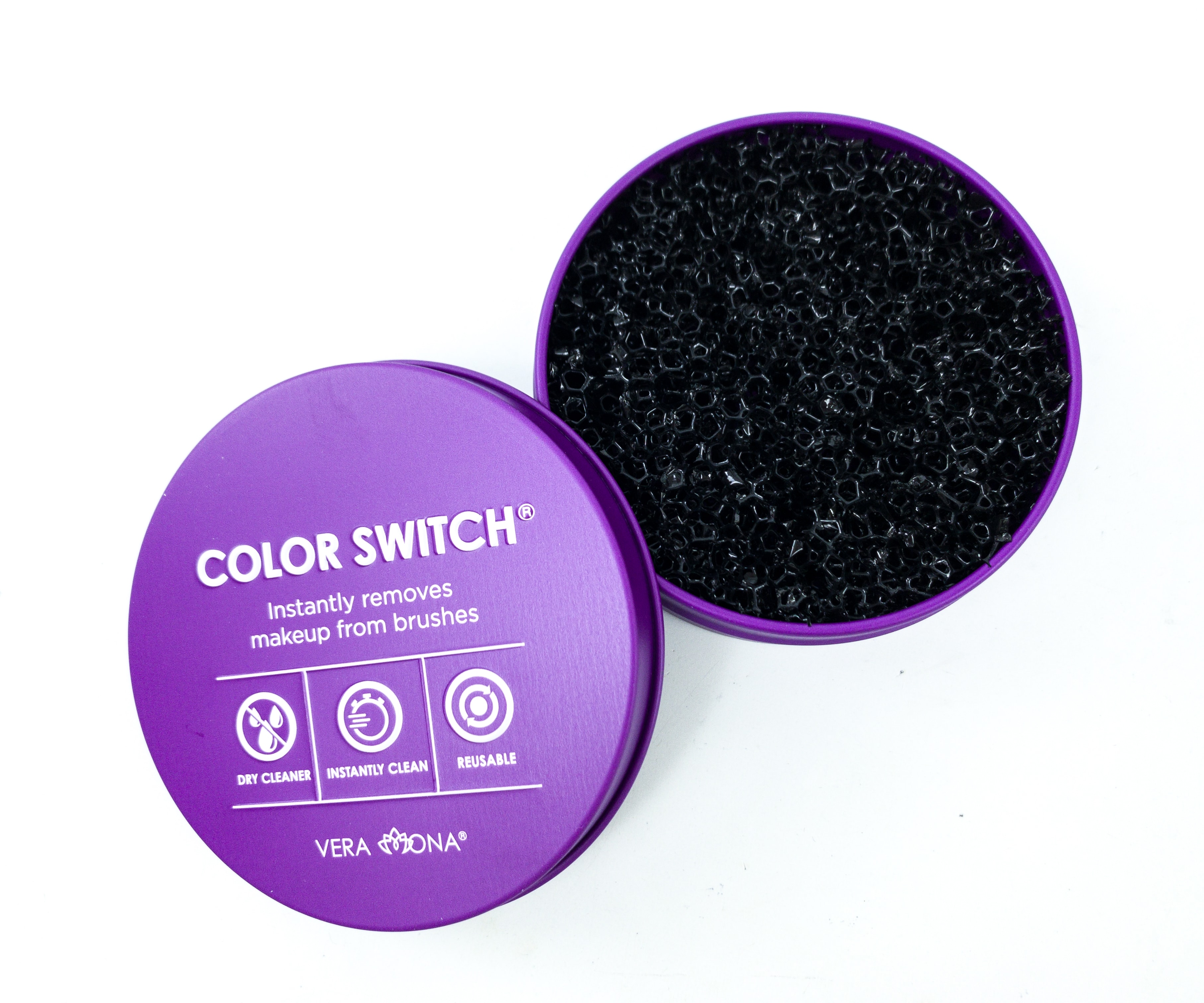 The sponge is in black. It comes in a purple compact container that's lightweight and easy to bring anywhere.
Either side of the sponge can be used. They're also washable and reusable!
Annual Subscribers will get to choose between:
Kate Somerville® Goat Milk Moisturizing Cream ($65)
UnHide Lil' Marshmallow ($65)
Jonathan Adler Fleur De Sel Ceramic Candle ($48)
Rebecca Minkoff Marled Beanie & Armwarmer Set ($70)
R+Co TELEVISION Perfect Hair Shampoo + Conditioner ($64)
I chose UnHide Lil' Marshmallow!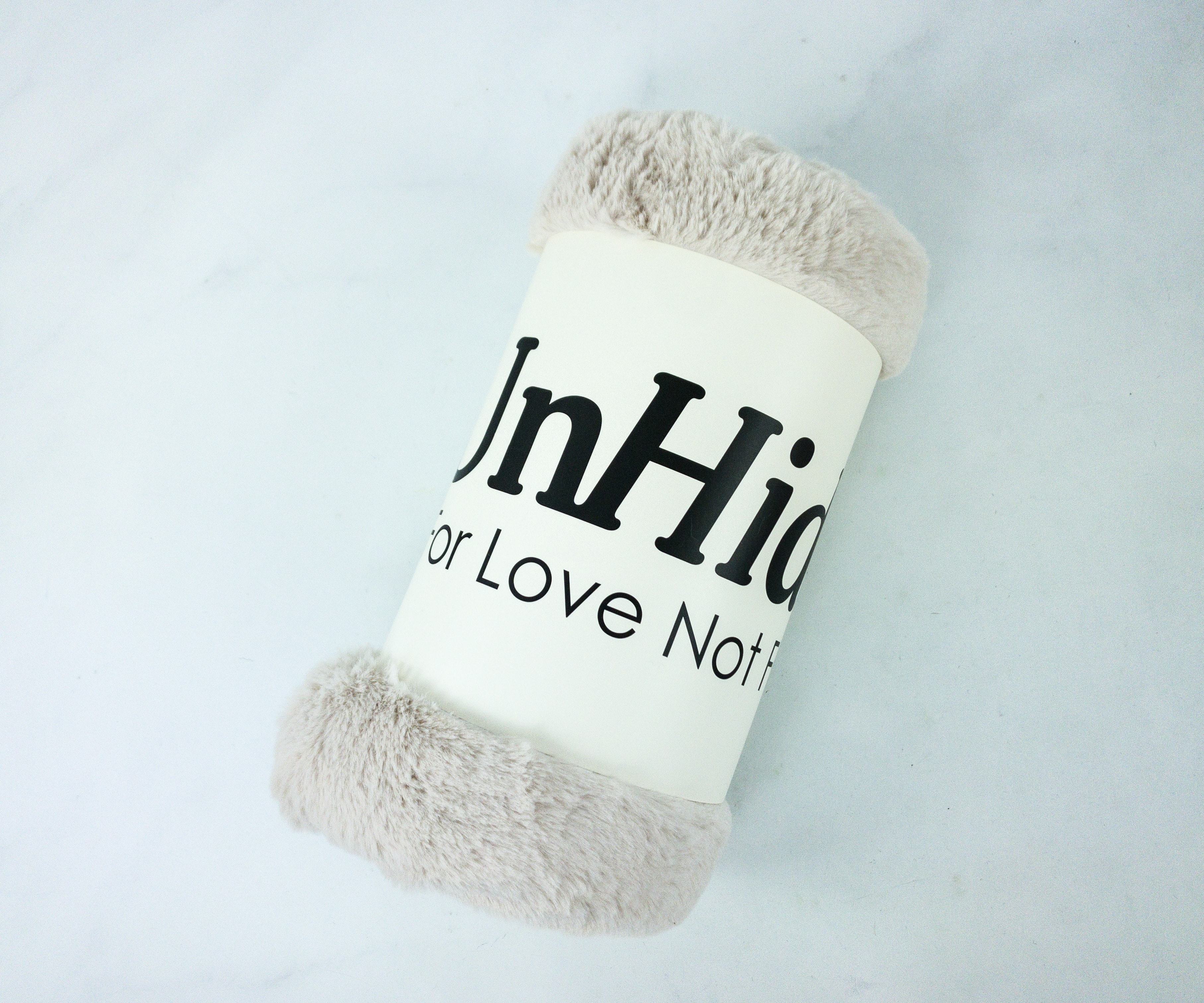 UnHide Lil' Marshmallow ($65) Since I got cozy slippers, it's just fitting to get this soft and fuzzy blanket. Now, all I need is a bag of popcorn and Netflix!

The carton says there are no animals harmed in making this lovely blanket. It's made with polyester with a polyester velvet backing. This can be machine washed and hung dry as well.

There might be creases in the blanket when it arrives, probably due to shipping conditions. It's easy to fix though. UnHide recommends to toss it in the wash to make it fluffy again.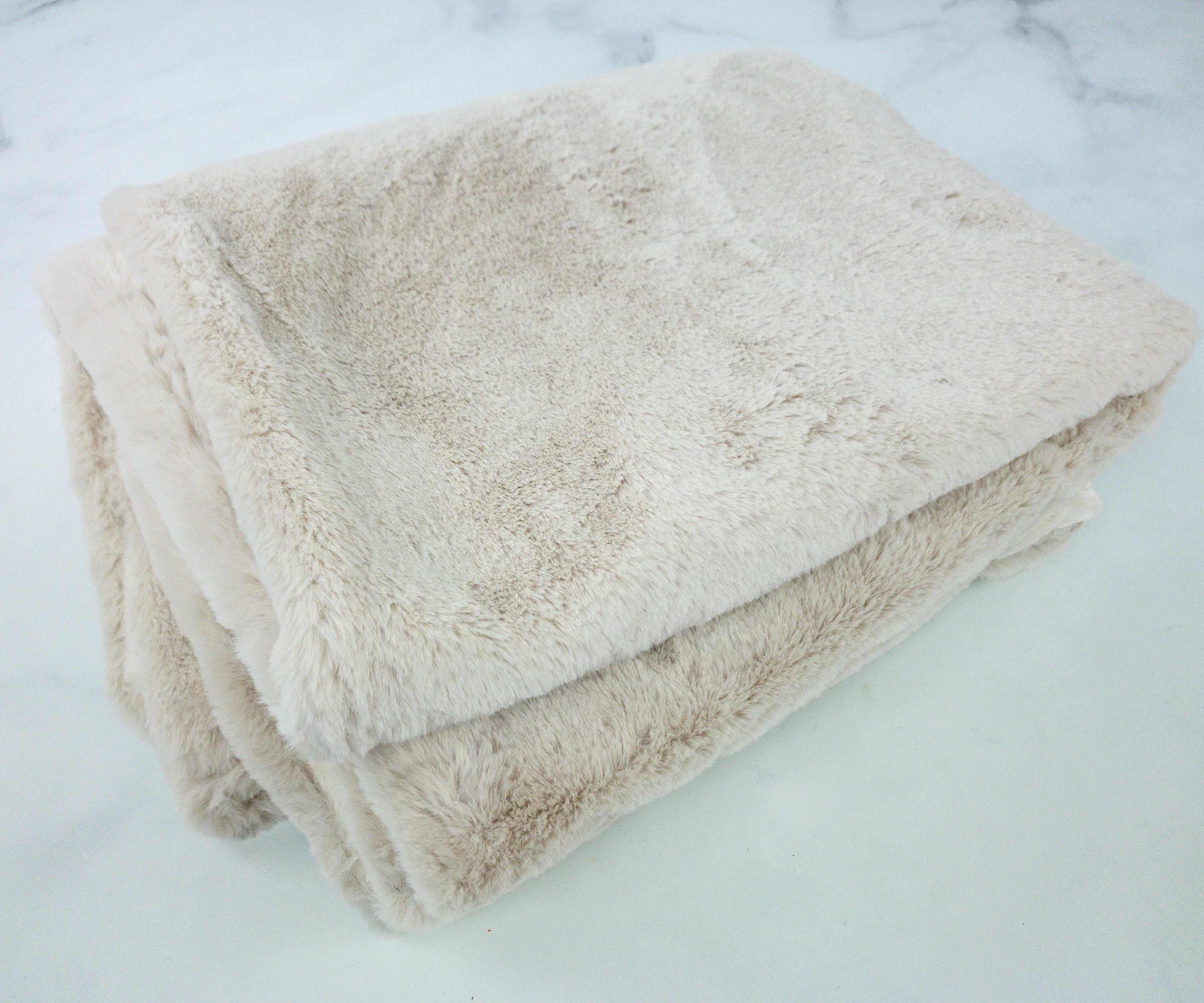 The blanket is thick enough to provide warmth and comfort, it's also quite easy to move around in it. This is super cuddly, my new wintertime must-have!
I'm quite happy with how all my choices turned out this quarter! They didn't disappoint me, quality-wise and value-wise. The overall feel of the box is awesome, everything is a fit for the cozy winter theme. As for the items that everyone gets, they're usable and will definitely not go to waste, making me feel that this box is worth every penny! I have two favorites this quarter, the furry slippers and the soft blanket. They're just the perfect match. I'm definitely cozying up with them while watching my favorite series. Once again, it's a pretty jampacked box! They set the bar high again and I'm here for it!
What do you think of the Fall FabFitFun Winter Box?
Visit FabFitFun VIP Box to subscribe or find out more!
Here's a closer look at the rest of the magazine!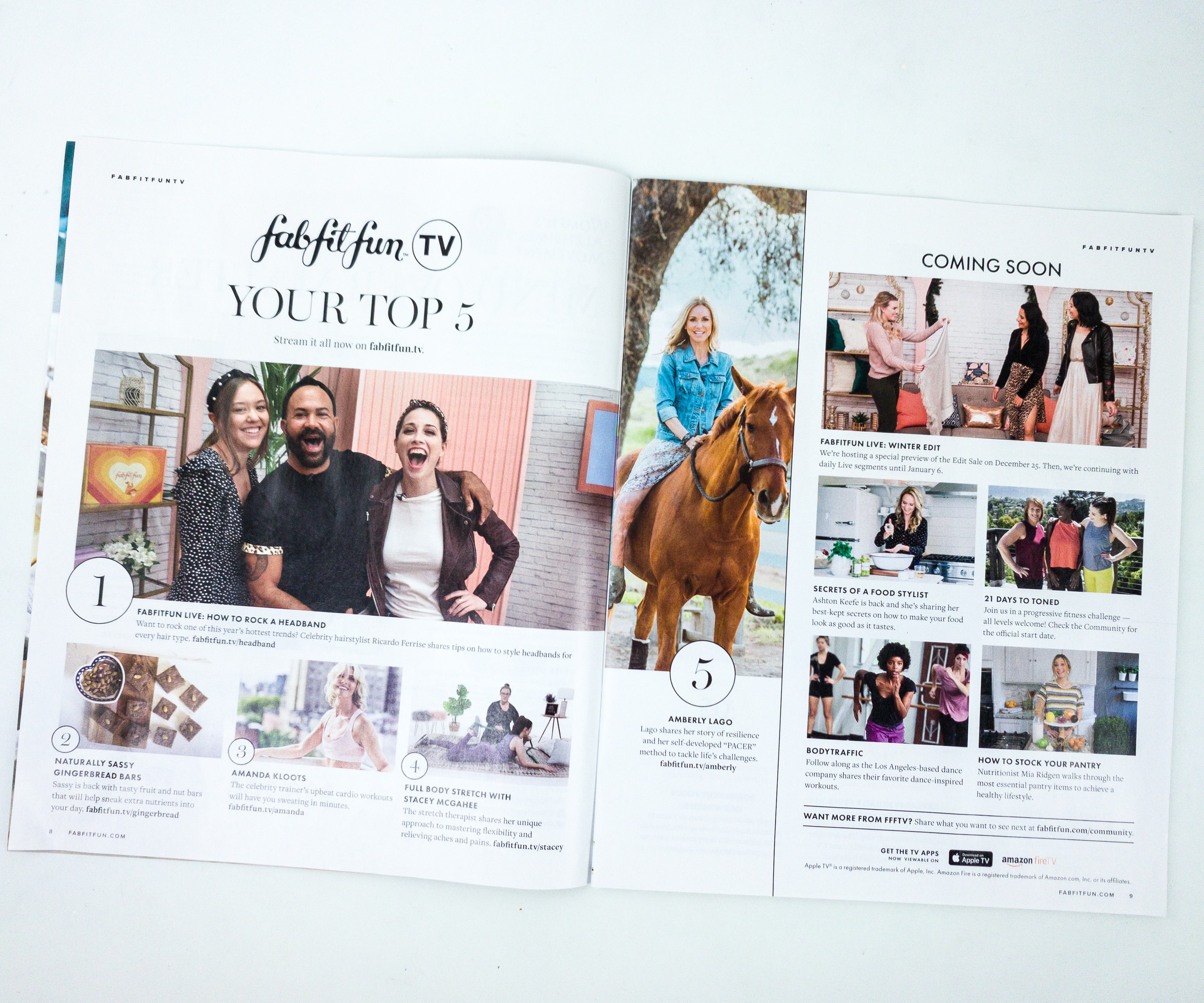 The FabFitFunTV feature is all about style tips, recipes, exercises, and more!
Here's an article about time-saving beauty products! It's especially useful for those who are too busy to do multiple-step skincare but still want to have smooth and healthy skin this holiday season.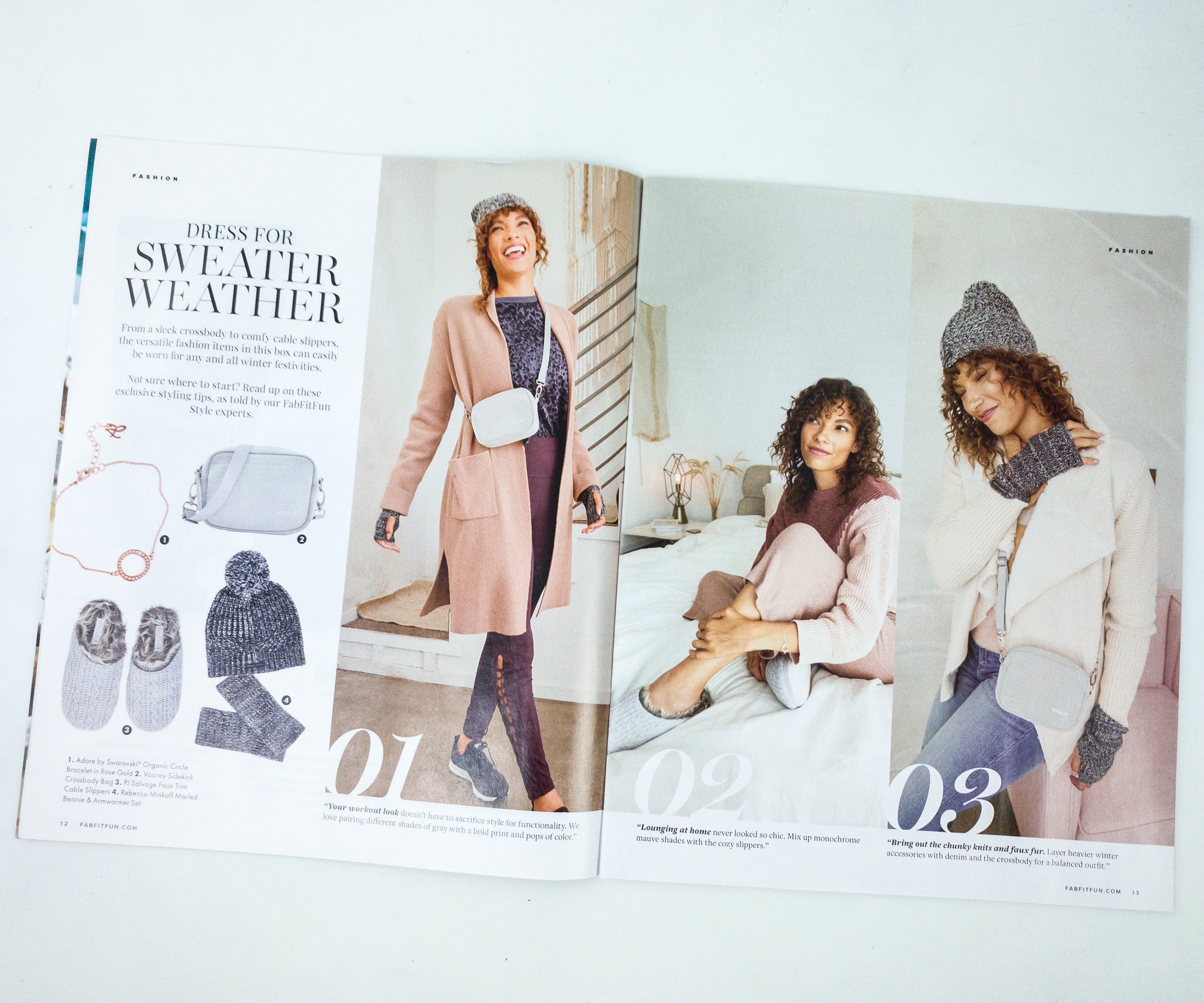 Next up, they're teaching us how to style ourselves in this sweater weather!

They even shared recipes for holiday goodies! Yum!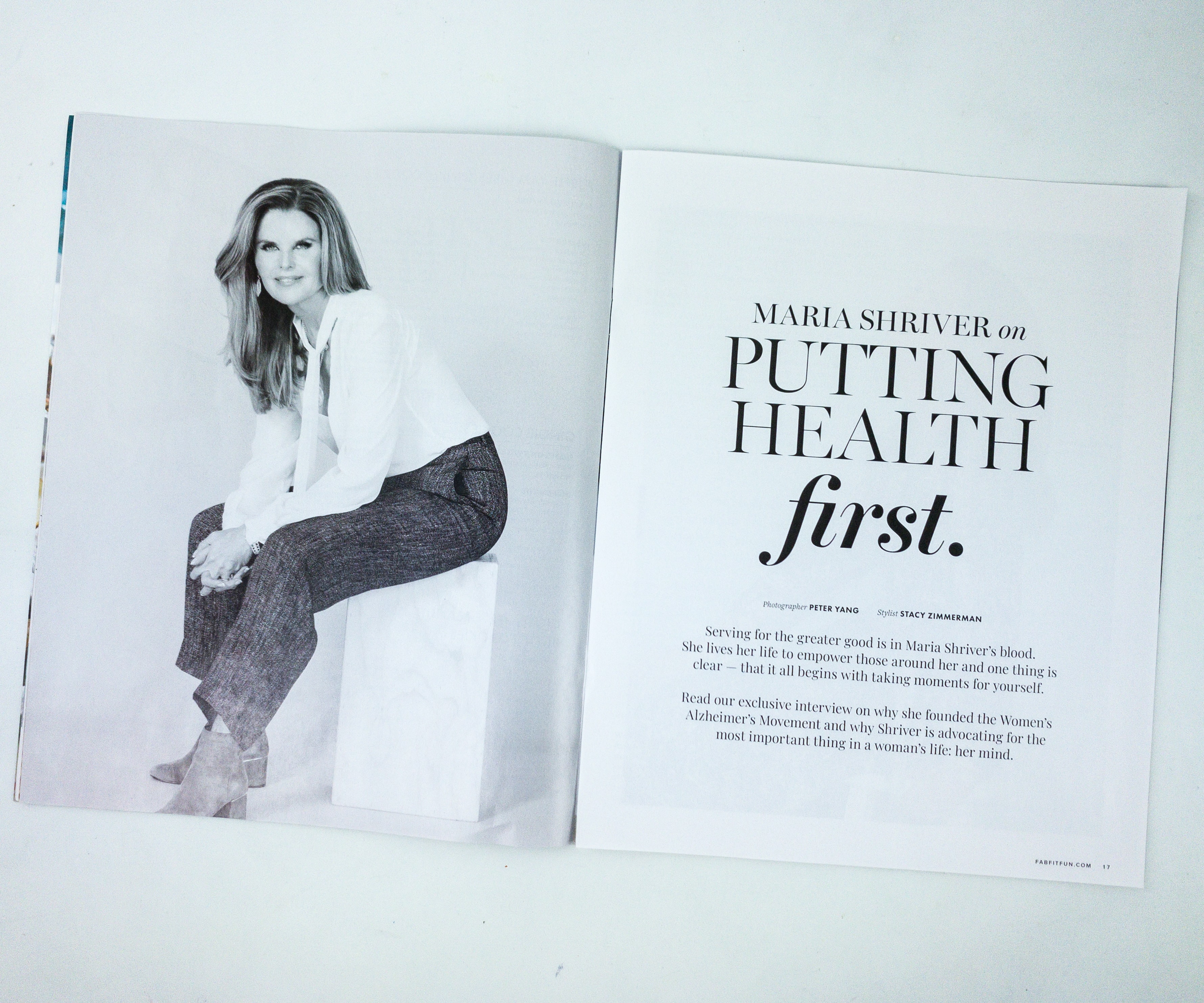 Of course, they included a character profile about the featured personality on the cover.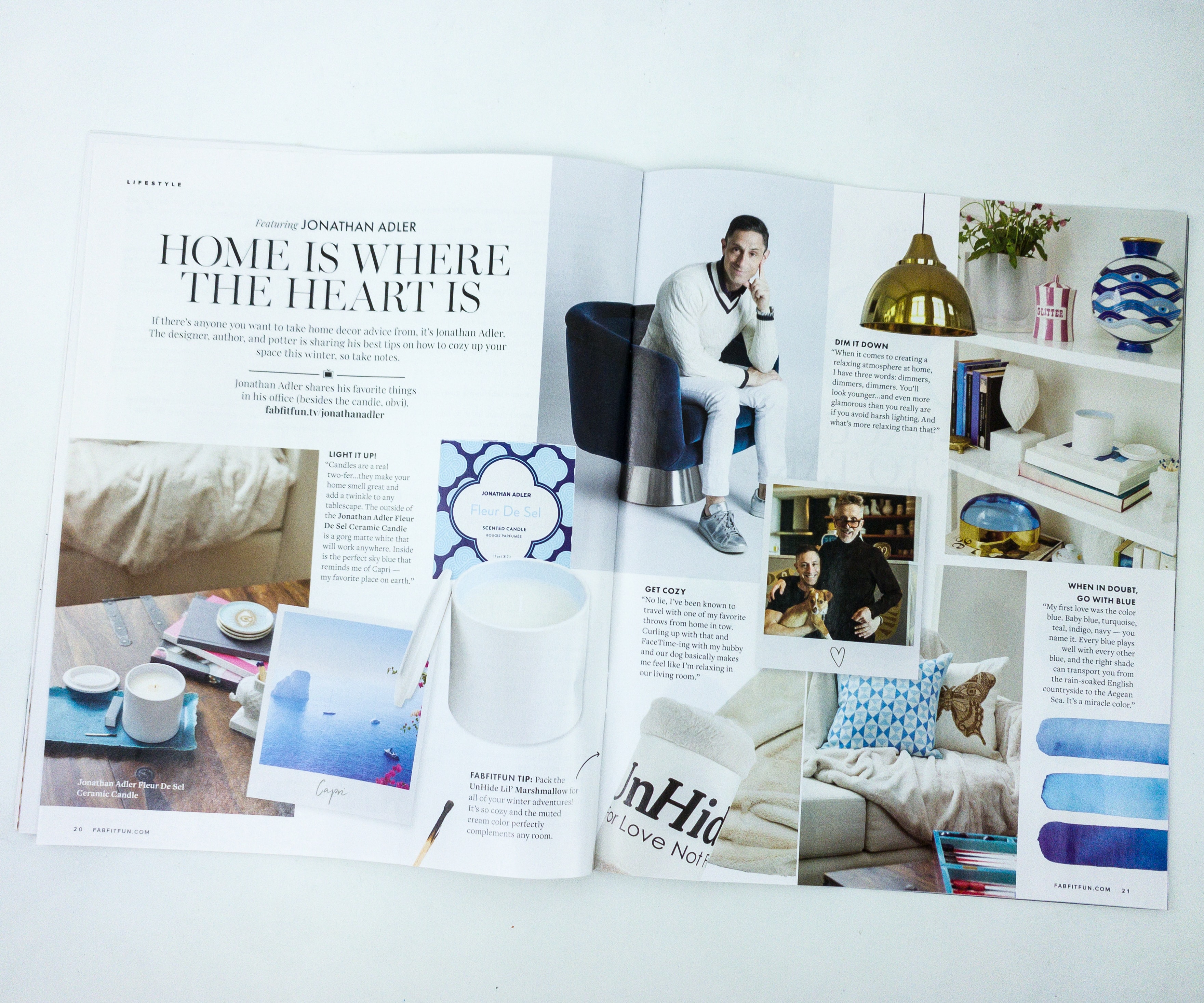 This article says "home is where the heart is" and I definitely agree. It's all about pointers on how to keep our home cozy for winter!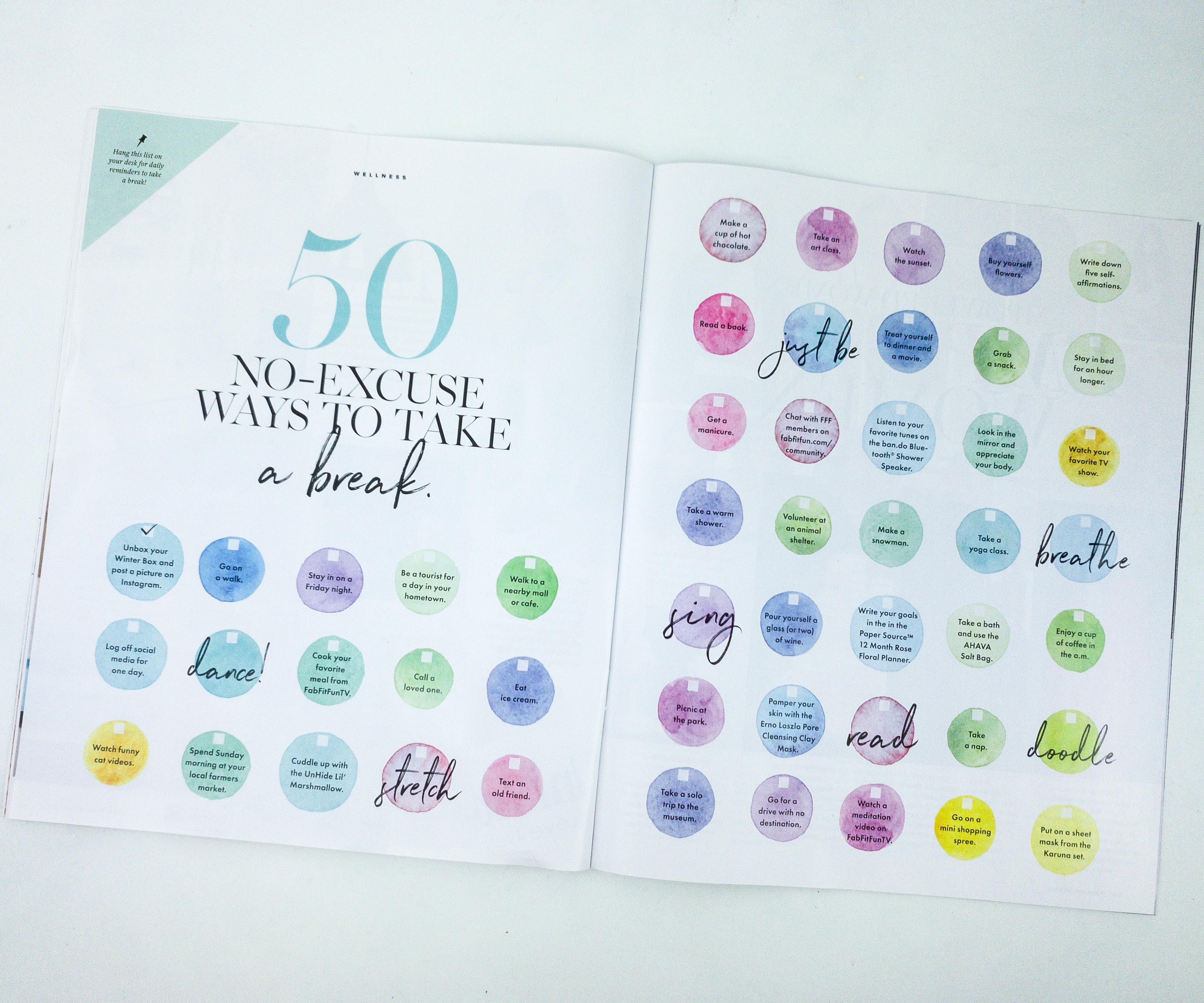 Here's another awesome part, a list that features various ways on how we can take a break!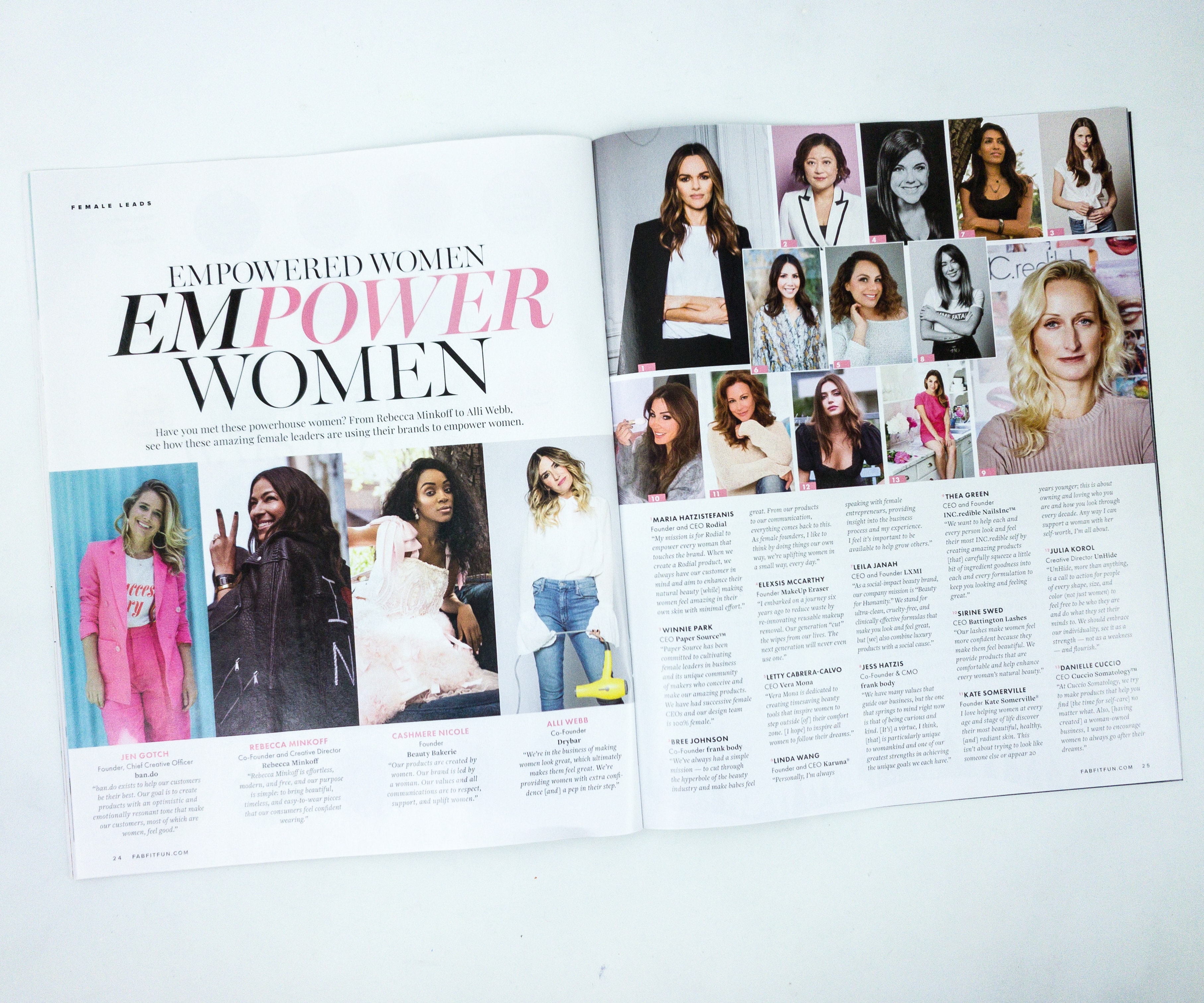 Yes, empowered women empower women. This feature puts the spotlight on female leaders!

This part of the magazine tells us that UnHide is a brand co-founded by Ellen DeGeneres!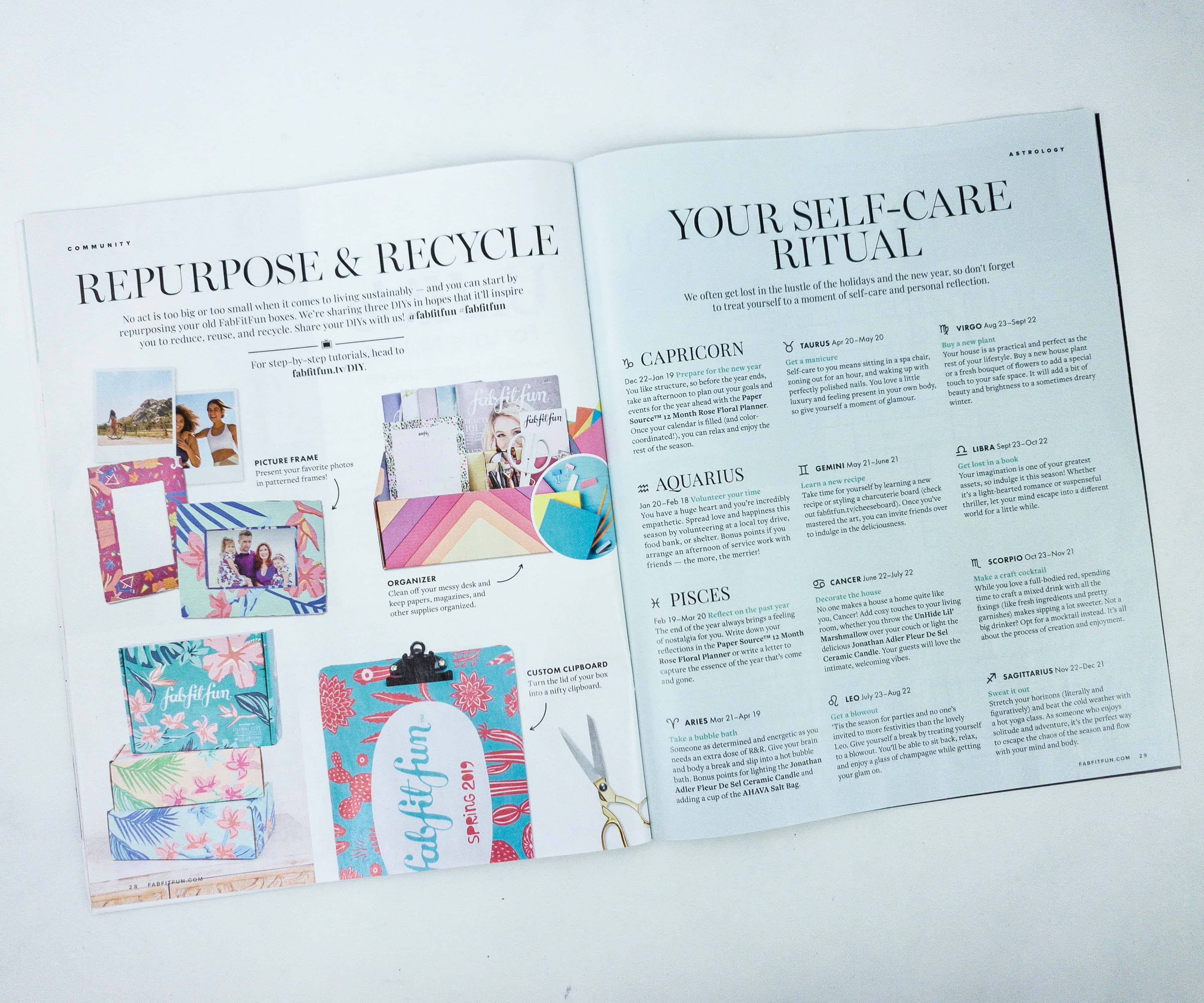 Here are even more awesome features! They gave us tips on how to repurpose and recycle FabFitFun boxes. Next is a self-care horoscope!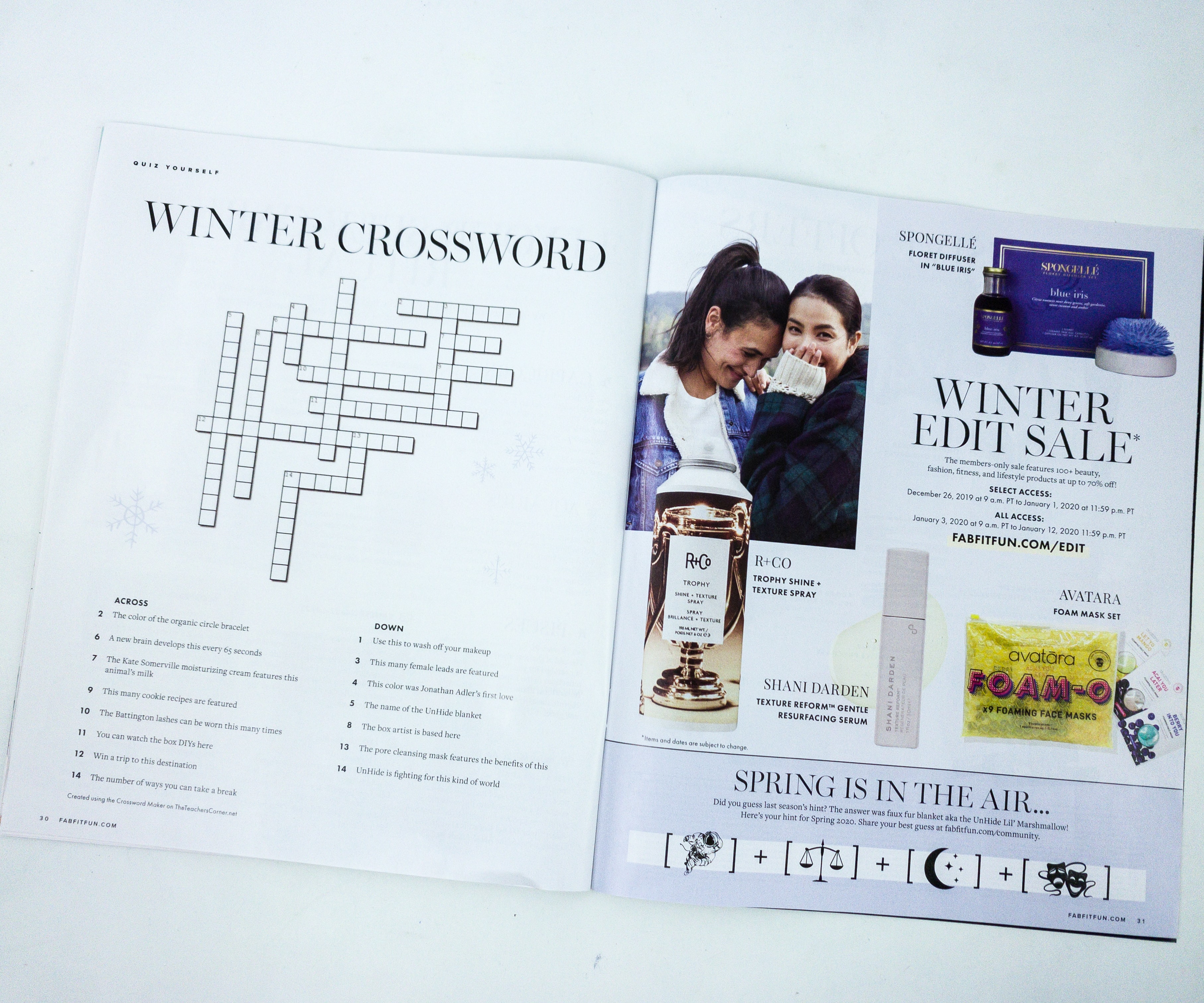 The Winter Crossword makes a nice way to pass time. The other page is an ad about FabFibFun's Winter Edit Sale.

This part of the magazine contains more exclusive FabFitFun offers!

On the last pages are more product offers and partner brand promotions!