Elizabeth & Clarke is a premium quarterly clothing subscription box for women. They send versatile and beautiful pieces, like blouses, shirts, and other kinds of tops. Each quarter you can preview the new seasonal styles and select which ones you'd like or pick from their standard collection.
DEAL: Save 10% on your first box with coupon code CHELLO10.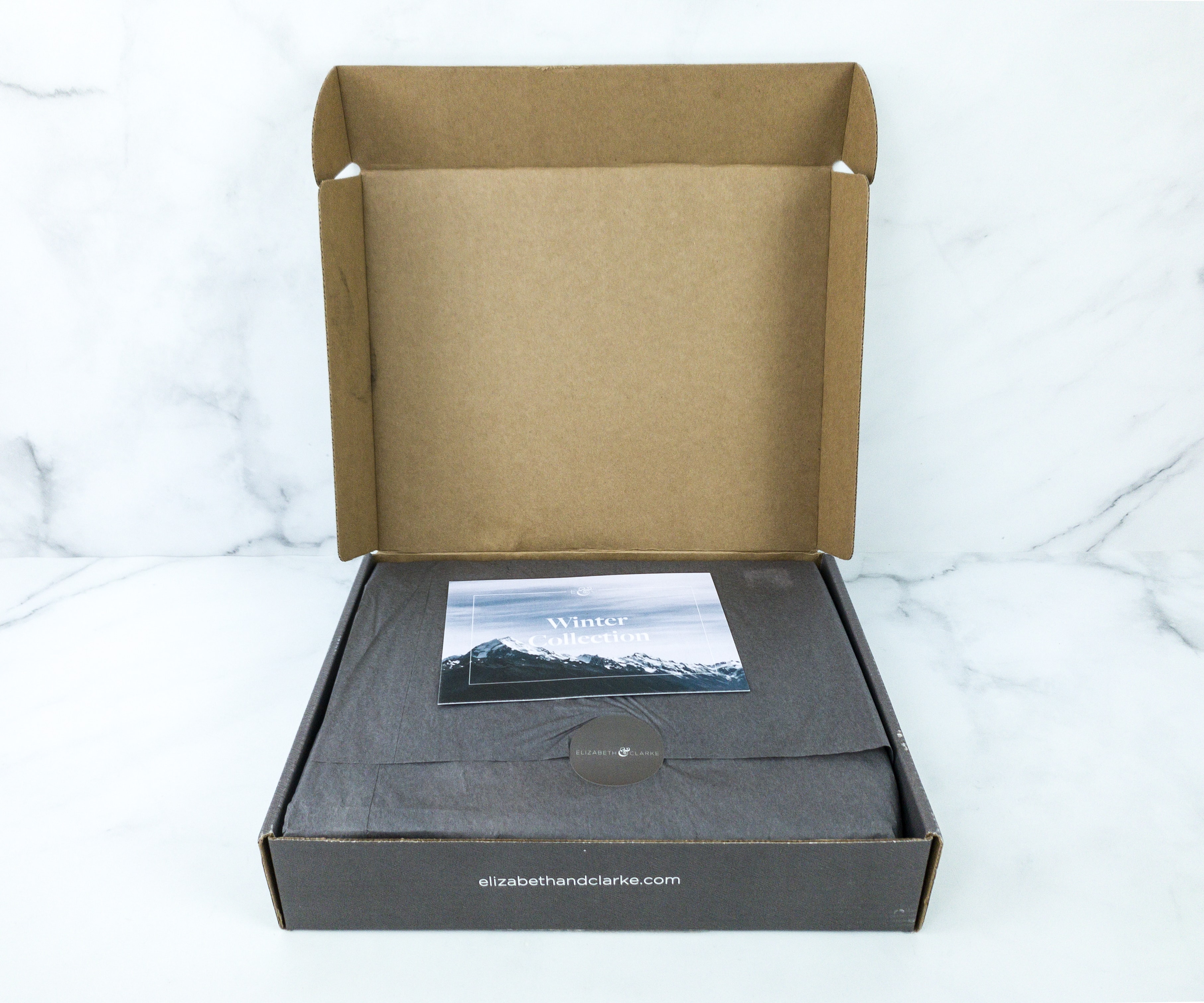 When you subscribe, select 1, 2, or 3 shirts from the seasonal or Unstainable collection. They are top quality shirts designed with fashion, ability to style, and ease of care in mind. The prices are $60 for one shirt, $100 for two shirts, $120 for three shirts – so buy 2 get 1 free!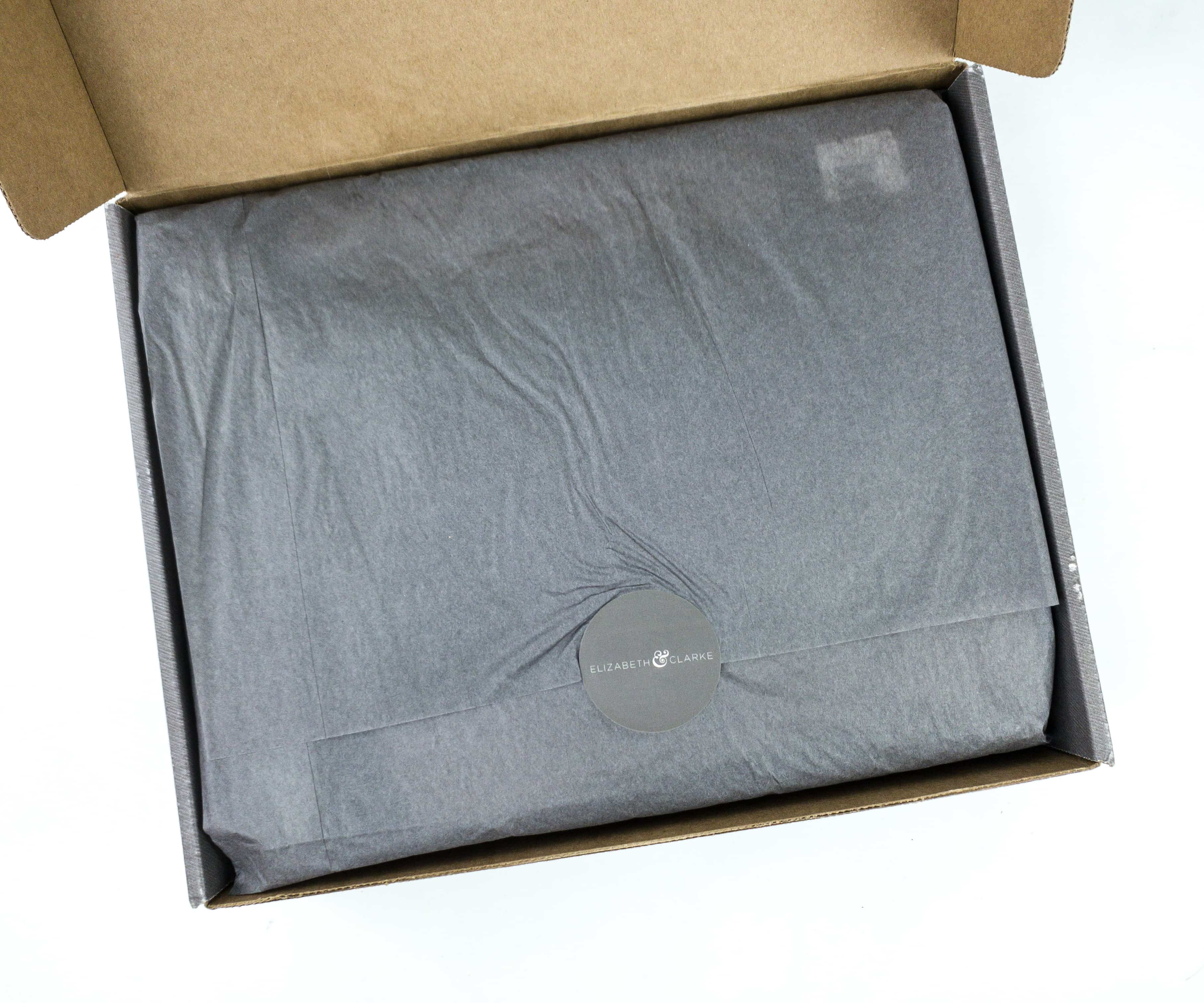 The items were wrapped with gray tissue paper and sealed with an Elizabeth & Clarke sticker.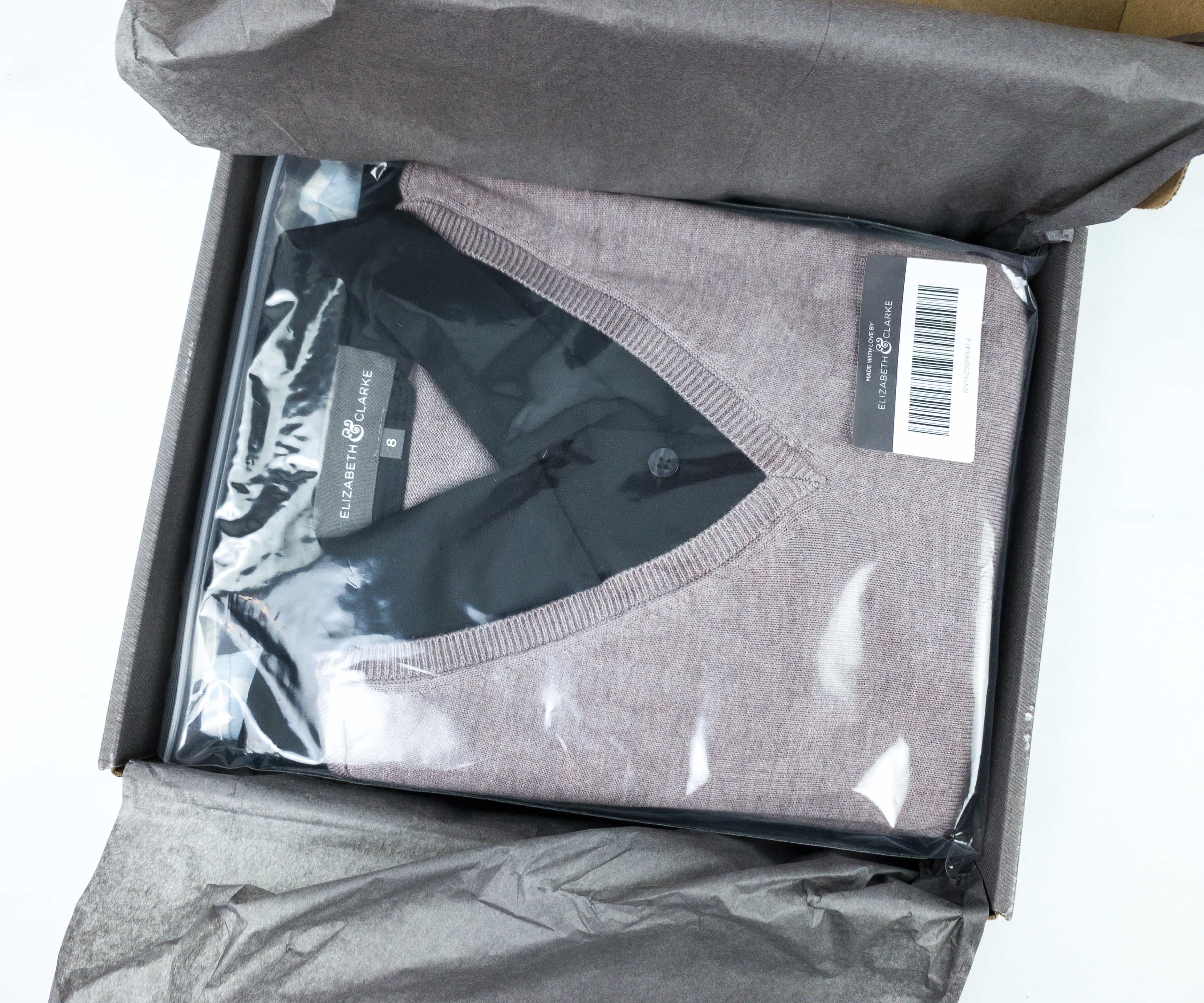 All the items included in the box are also individually wrapped with plastic.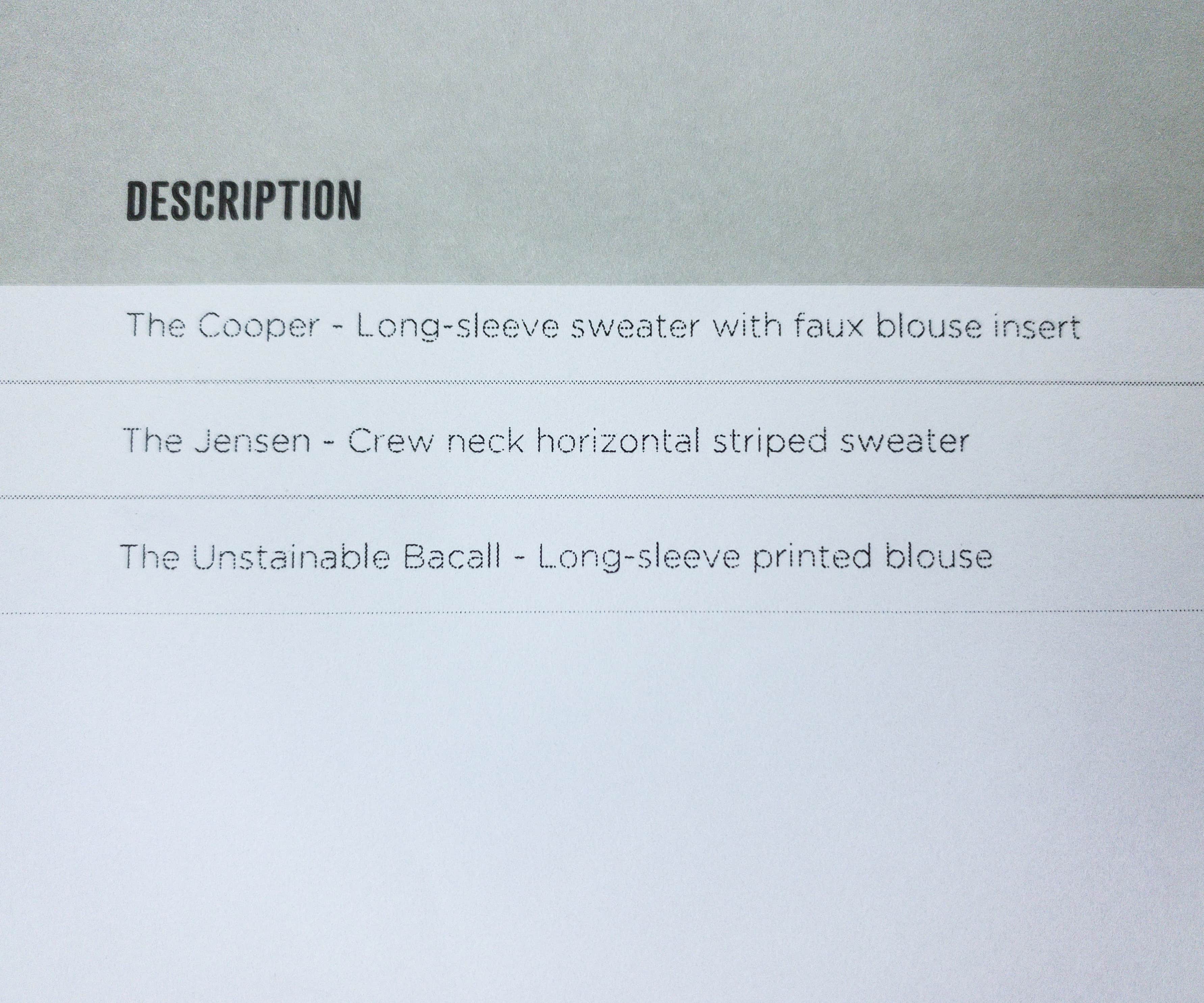 The detailed information of the items I received is written on a leaflet.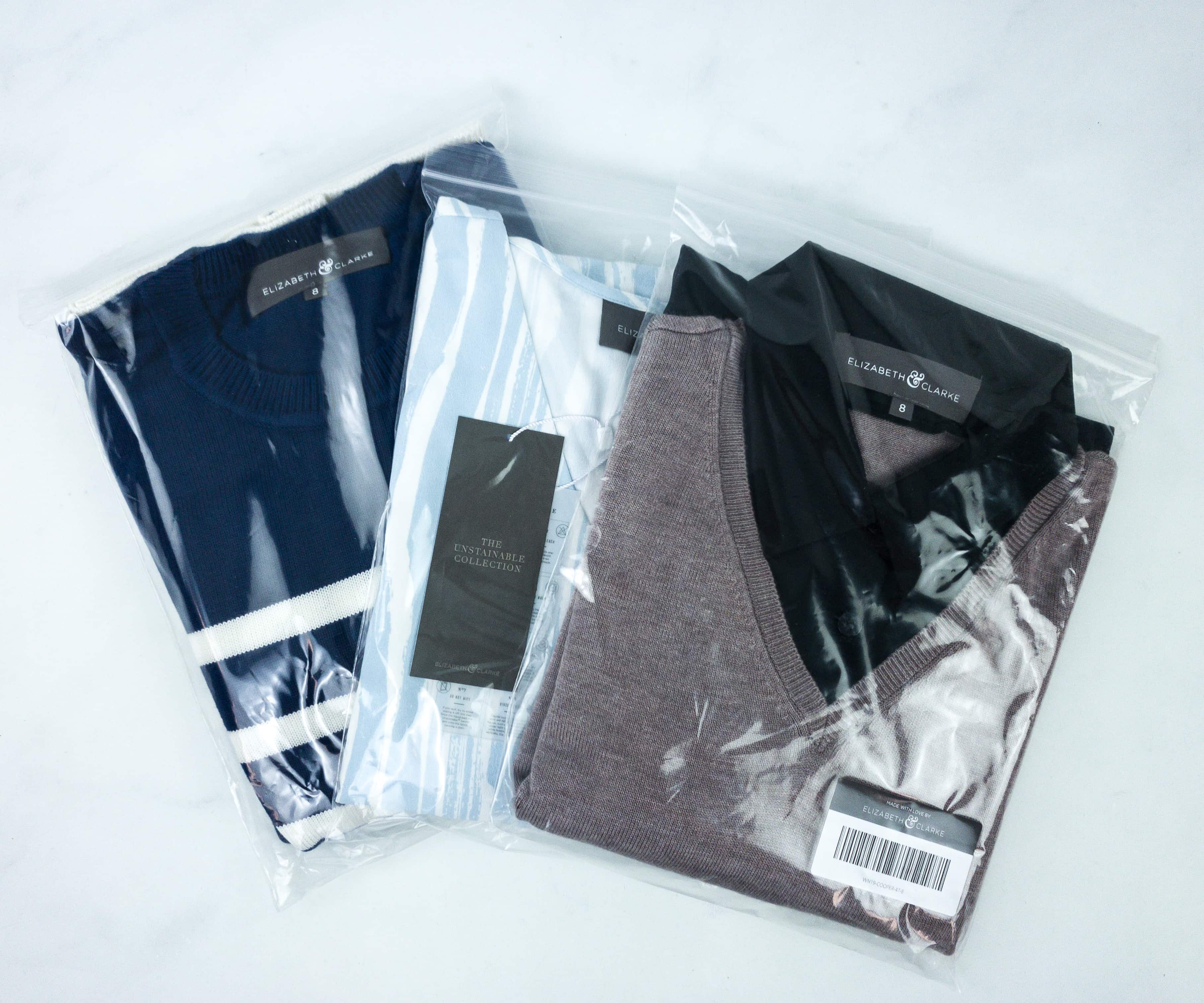 All the shirts come neatly packed on cardboard inside individually sealed plastic bags.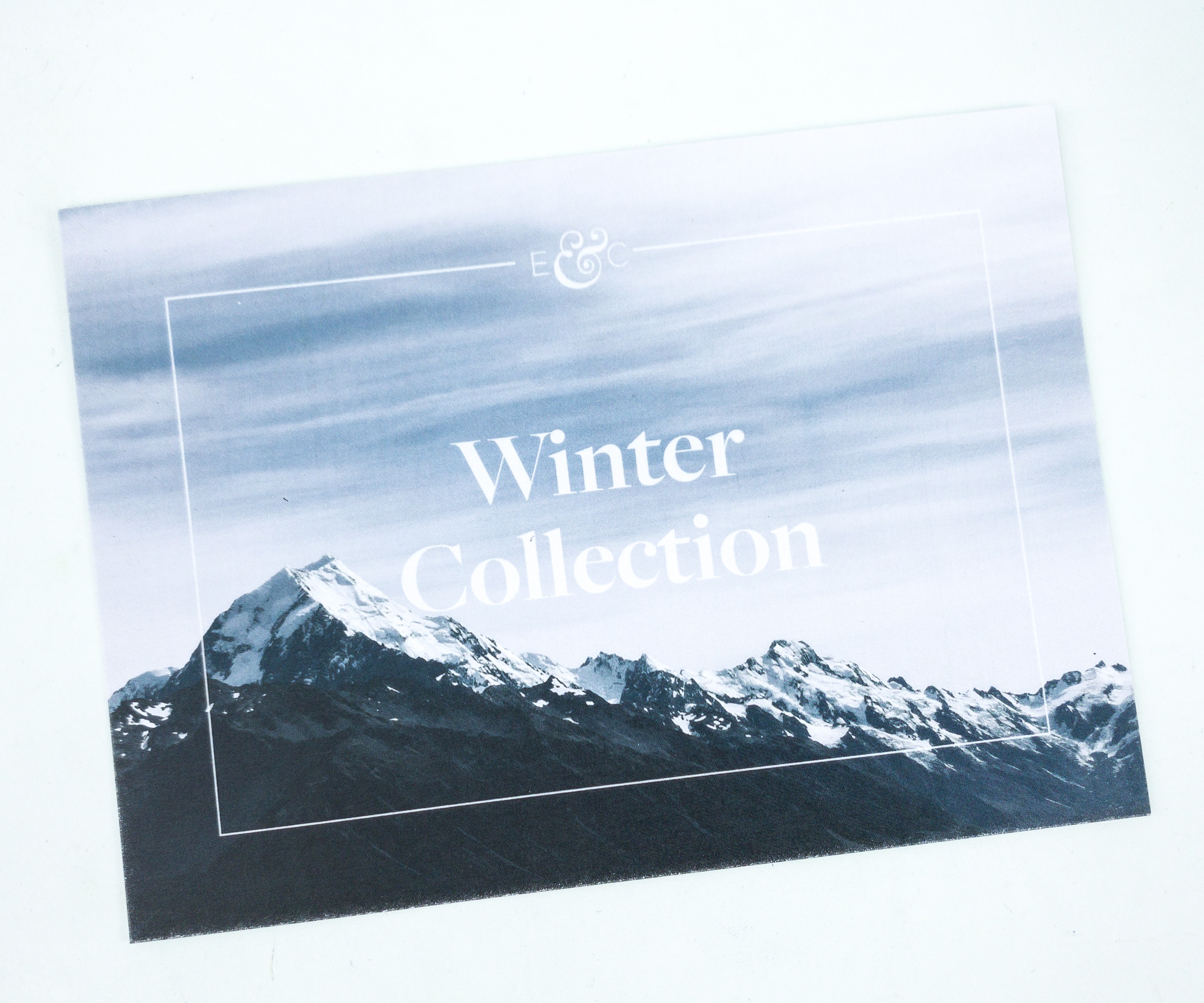 I also received a card featuring the Winter Collection.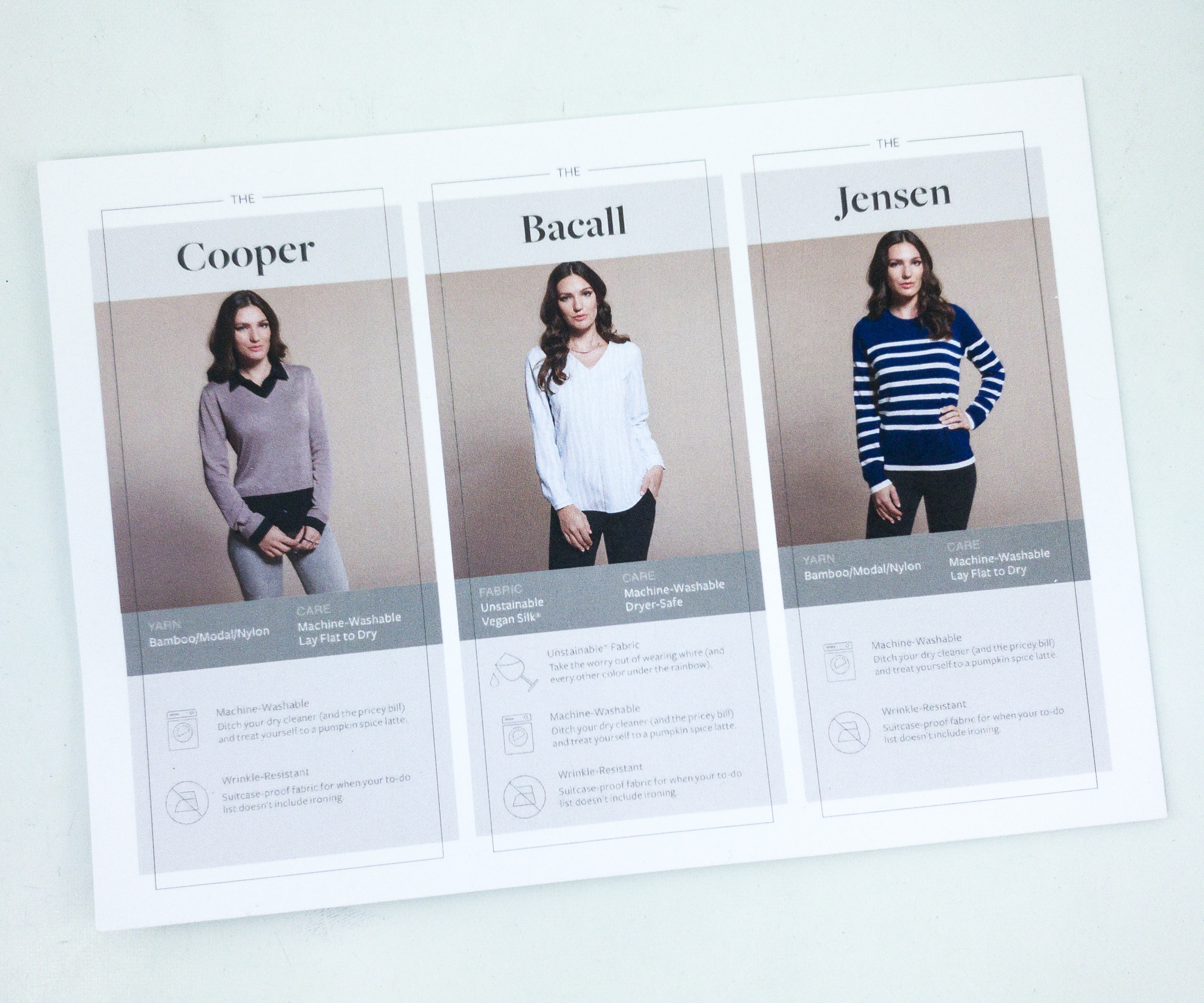 The information card describes each of the seasonal tops, provides the materials/fabric, as well as the laundering details.
Subscribers are welcome to exchange shirts for sizing issues and if the shirt doesn't work for you, you can always exchange it for something else in their standard Unstainable Collection, which is a nice benefit. Even when something doesn't work perfectly, I love the opportunity to try a totally new style!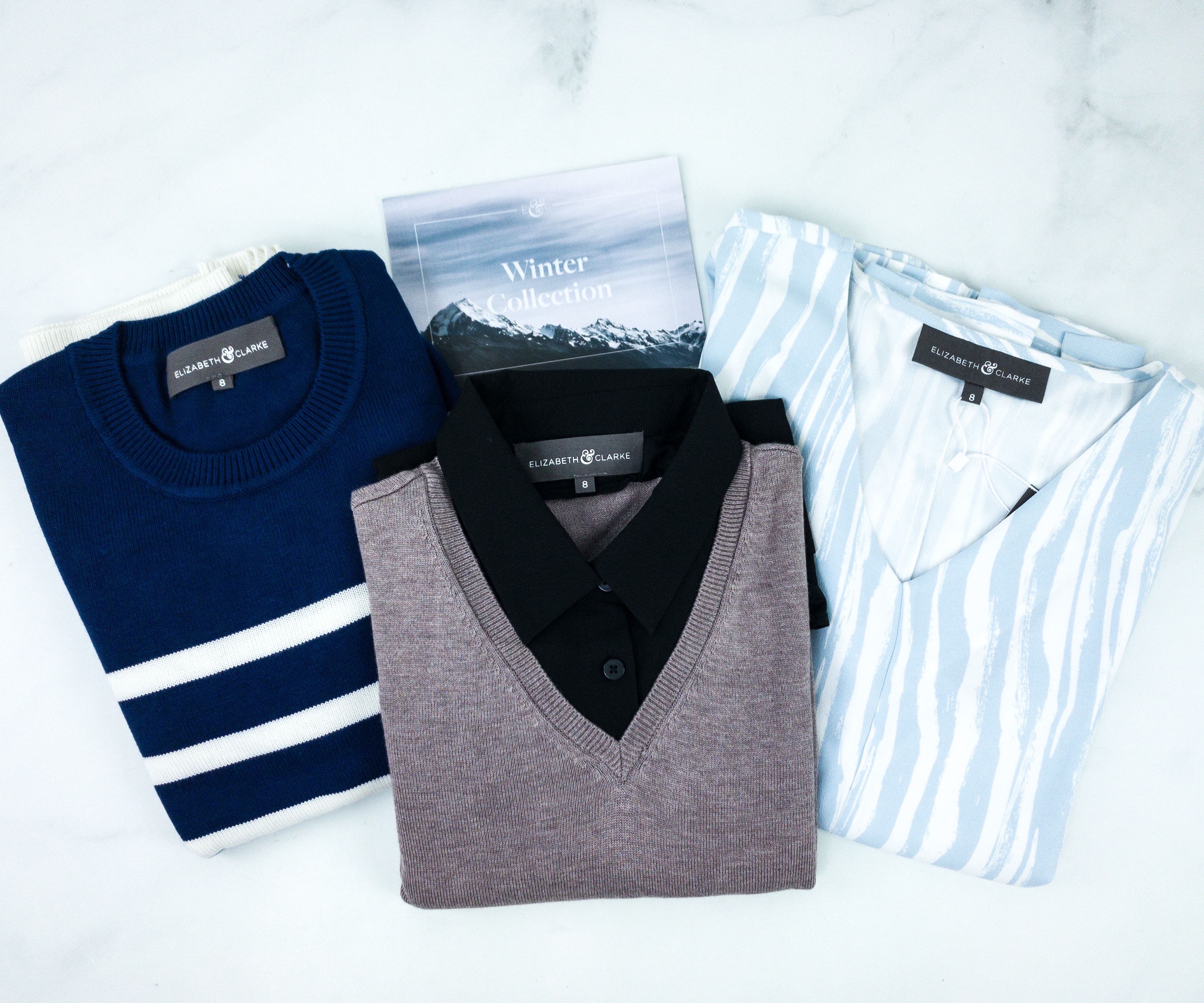 Everything in my box!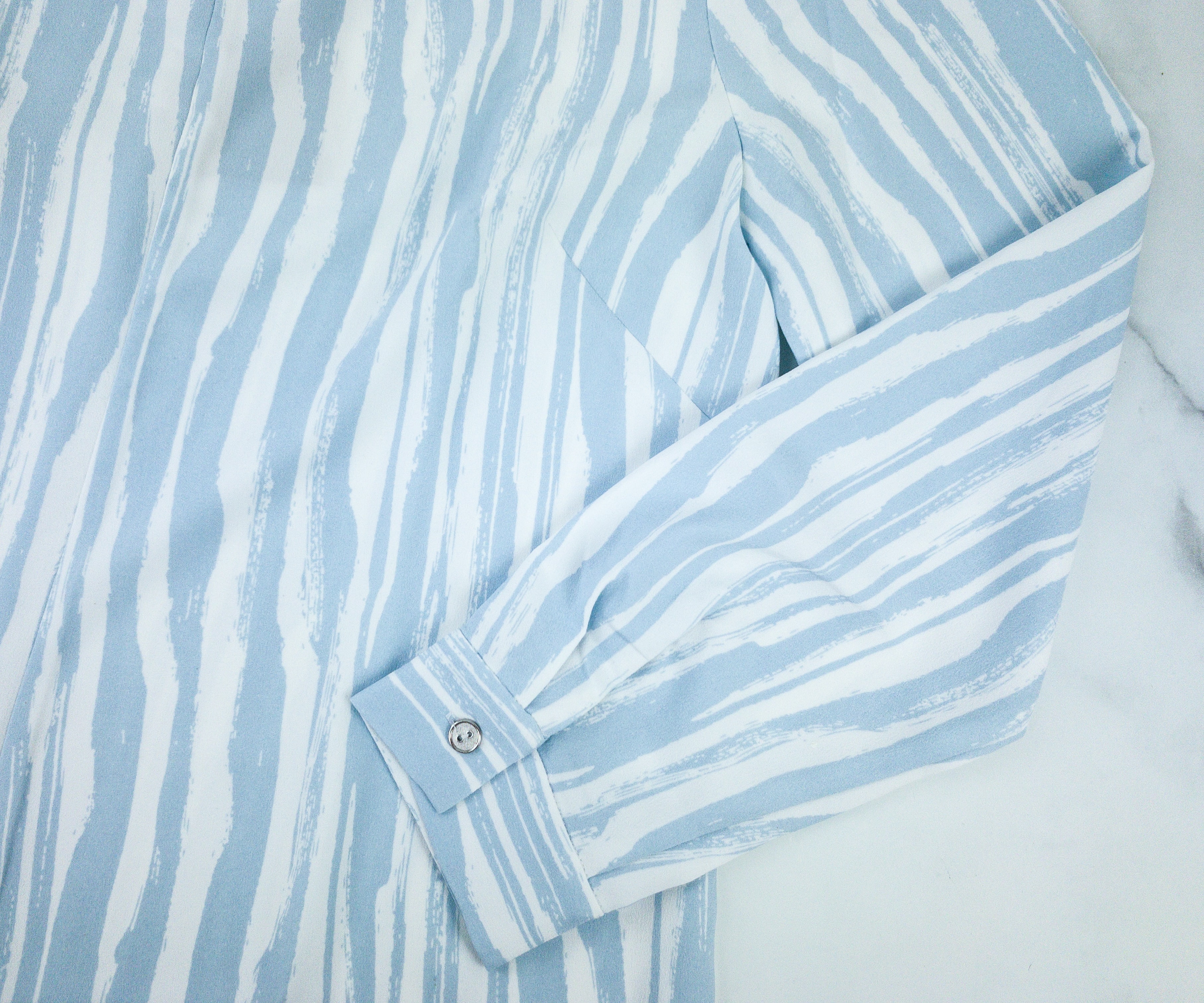 The Bacall. It's a beautiful blue top designed with fun rippled stripes of pale blue and ivory. Made from 100% Unstainable Vegan Silk, the top is totally opaque and wrinkle-resistant, which doesn't really require some ironing before you wear it!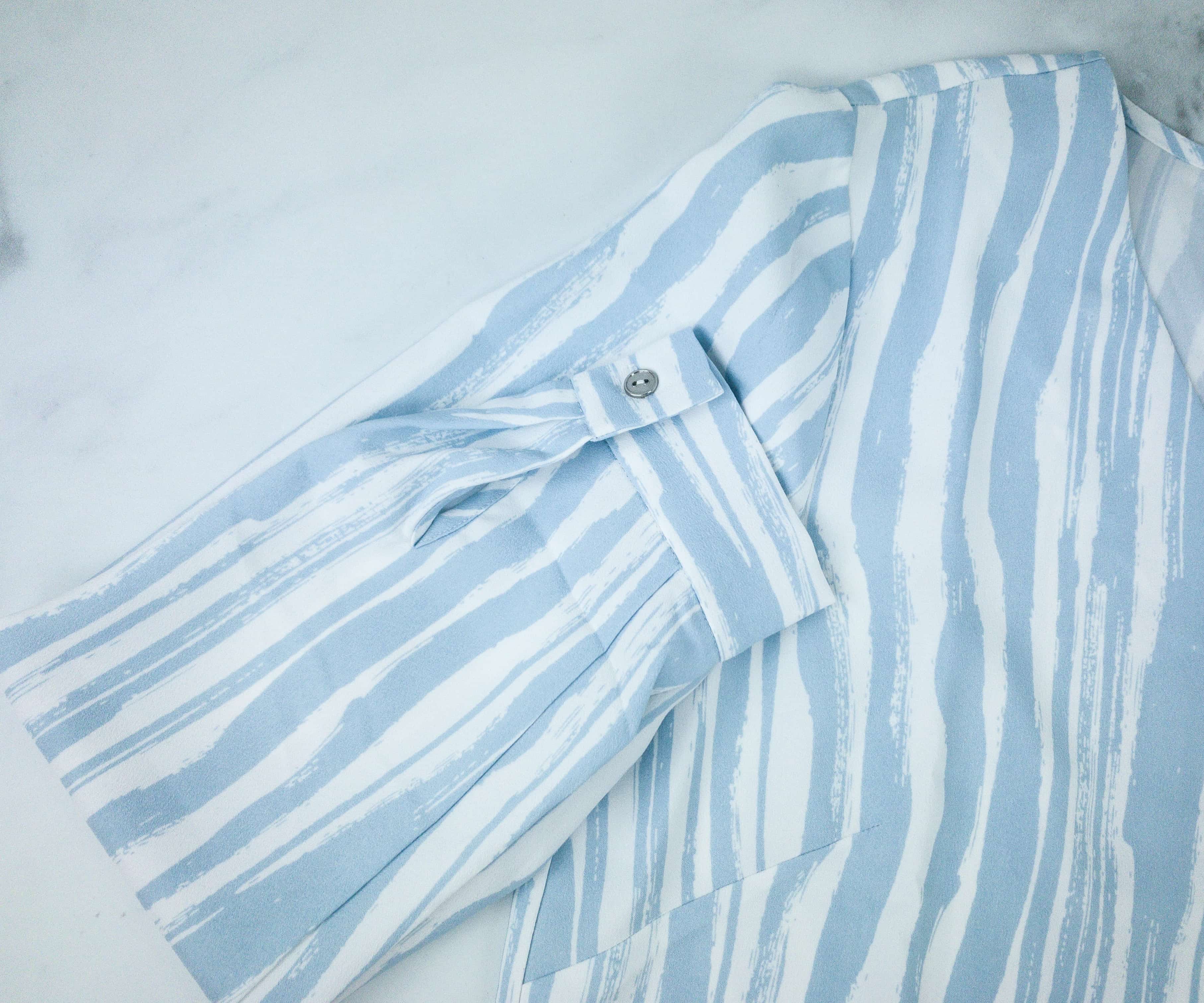 Also, the piece has a clean finish stitching and silver metallic buttons at the cuff, which gives it a classic and elegant look.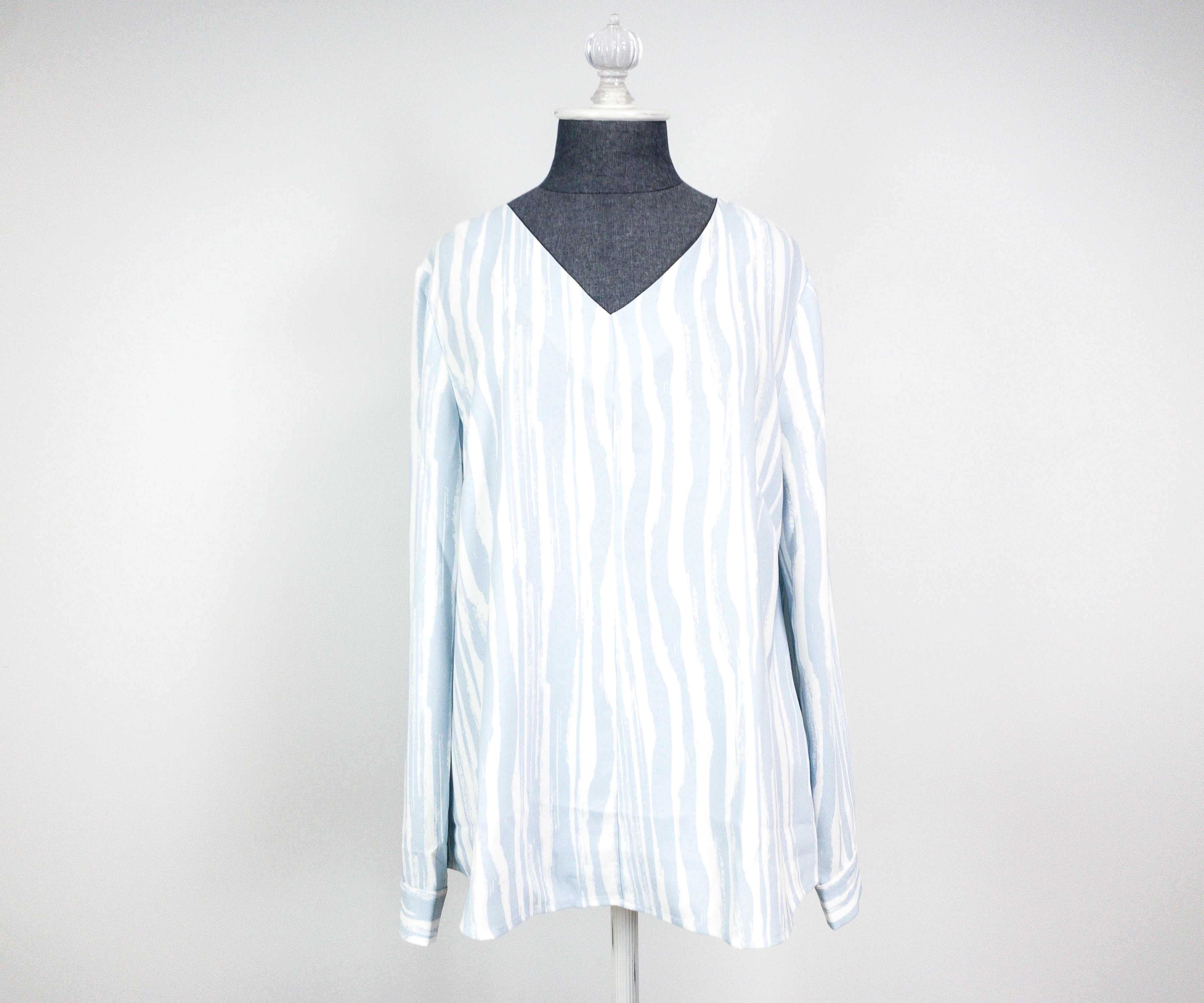 It will be great paired with a black pencil skirt or pants. The shirt is washer- and dryer-safe as well.
The Cooper. Warmth and fashion go hand in hand with this really trendy top. It is made of heathered rose yarn for the slightly-cropped sweater part, while a crisp black faux blouse insert that is treated with the Unstainable fabric technology, completes the combo top.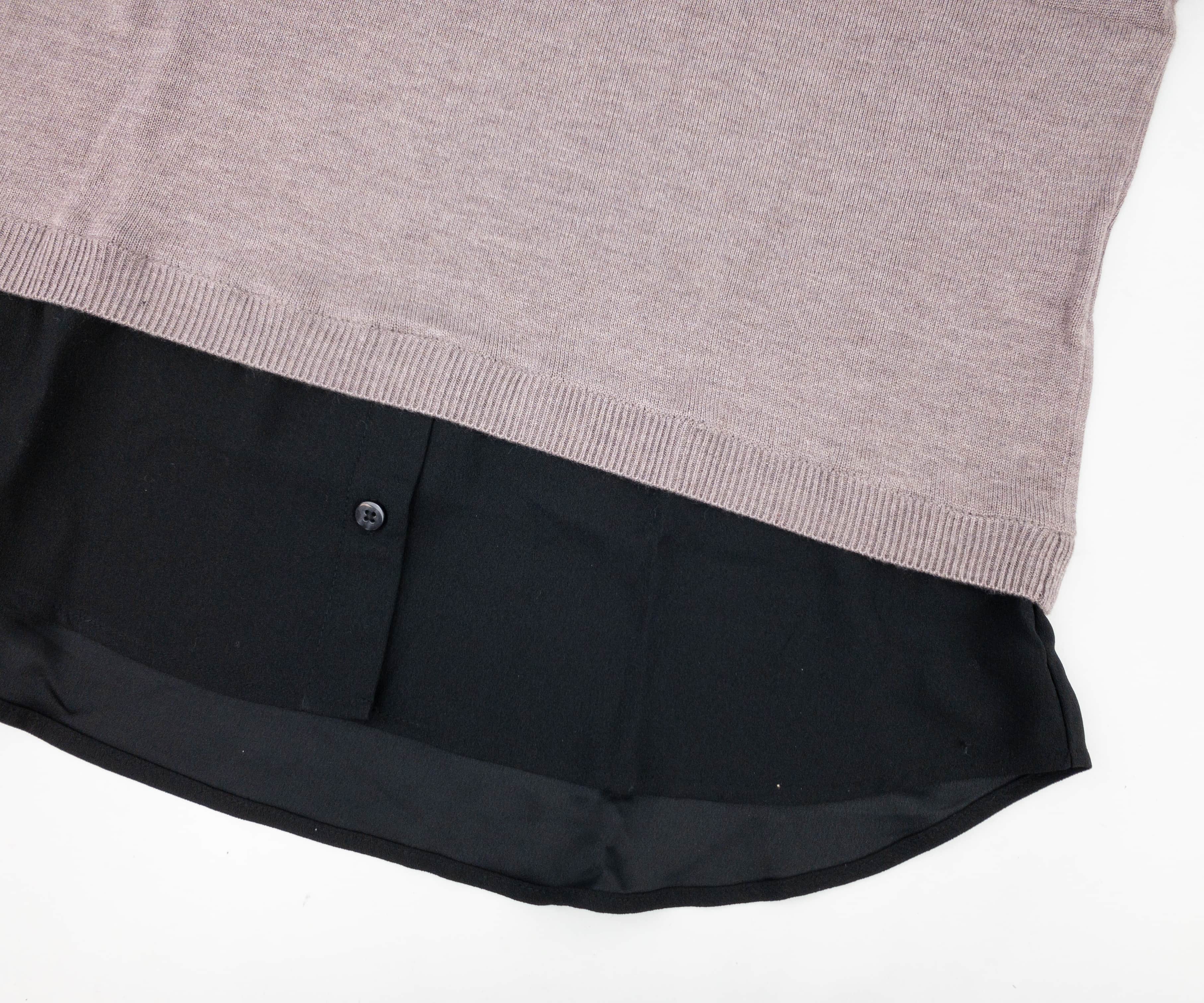 The top is ideal for weekdays, an easy-to-wear top that will still give you the office girl vibe.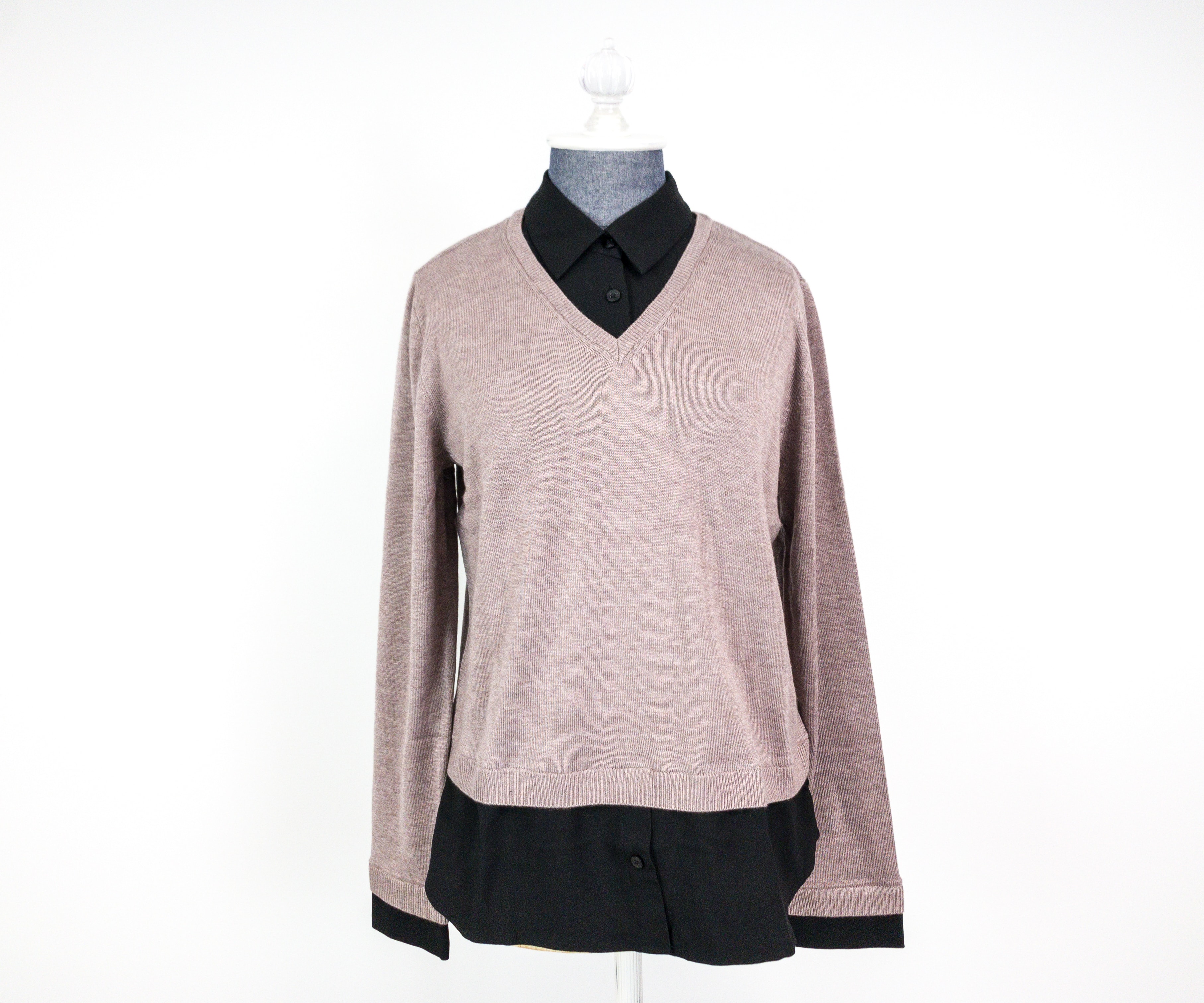 The Copper works well with a pair of dark pants, and a pair of heels to complete the amazing look!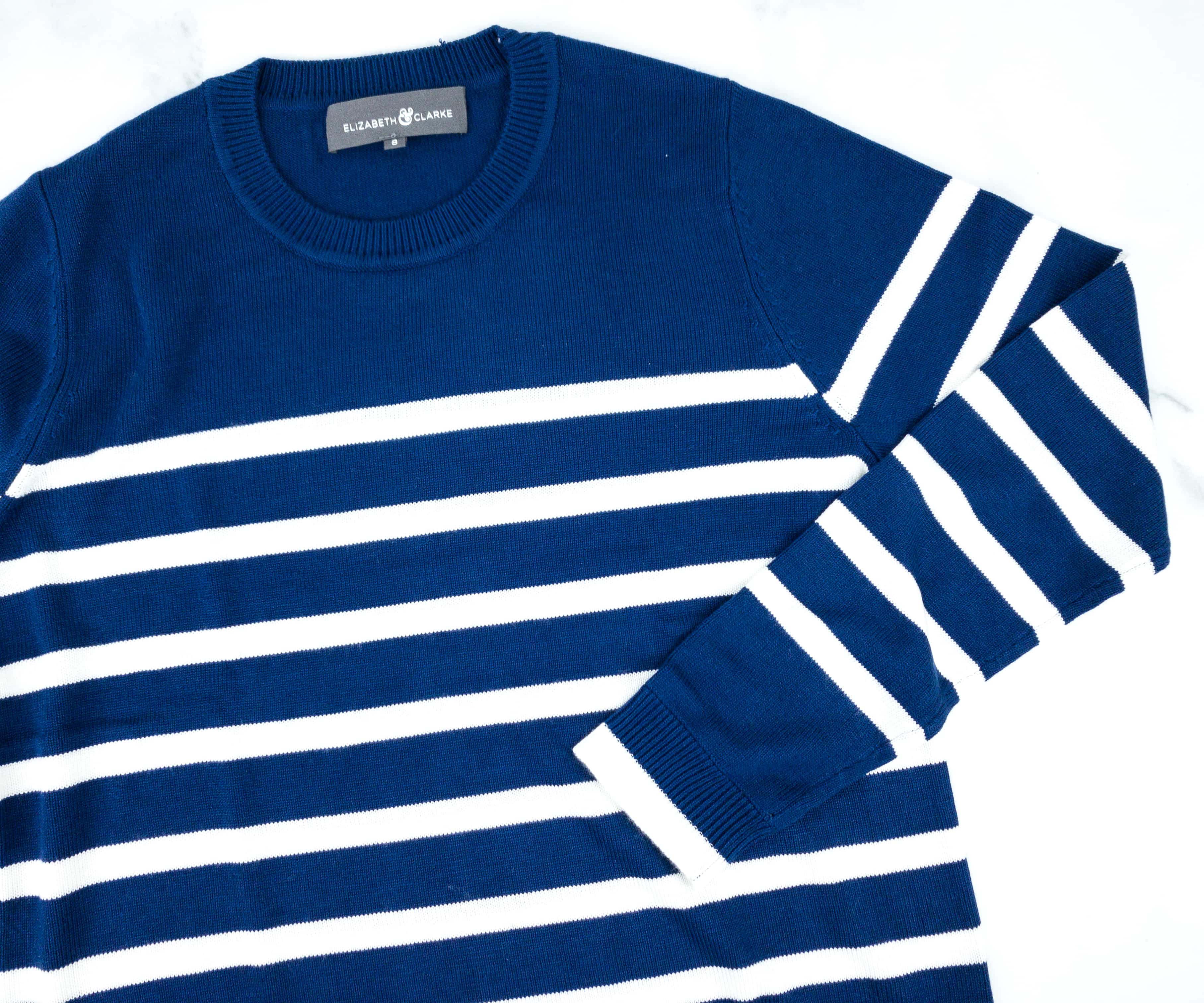 The Jensen. It's a winter-edition of the classic French Breton Stripe, and it's buttery soft knot sweater that hugs your curves in the right places. The Jensen is crafted with sustainable, plant-based materials including bamboo and modal.
The sweater is soft and really comfy, I would love to wear this all day!
It's the opposite of the popular "ugly sweater" that is popular this cold season, and it works amazingly with a pair of skinny jeans, tight pants, or even with a really chic skirt!
It's yet another set of long-sleeved tops, and as always, they're all stylish and amazing! Everything is lightweight yet they provide the warmth and comfort that I need during the coldest of days. From the materials used to make these tops like Unstainable Vegan Silk, and the technology like the Unstainable fabric technology, each piece is made to give us the best experience with Elizabeth & Clarke tops this season. I'm really happy to get these tops as I can actually use them in the office or even for trips. I don't have to worry about the mess and spills either! They're easy to clean as everything's machine-washable!
What do you think of the Fall Box?