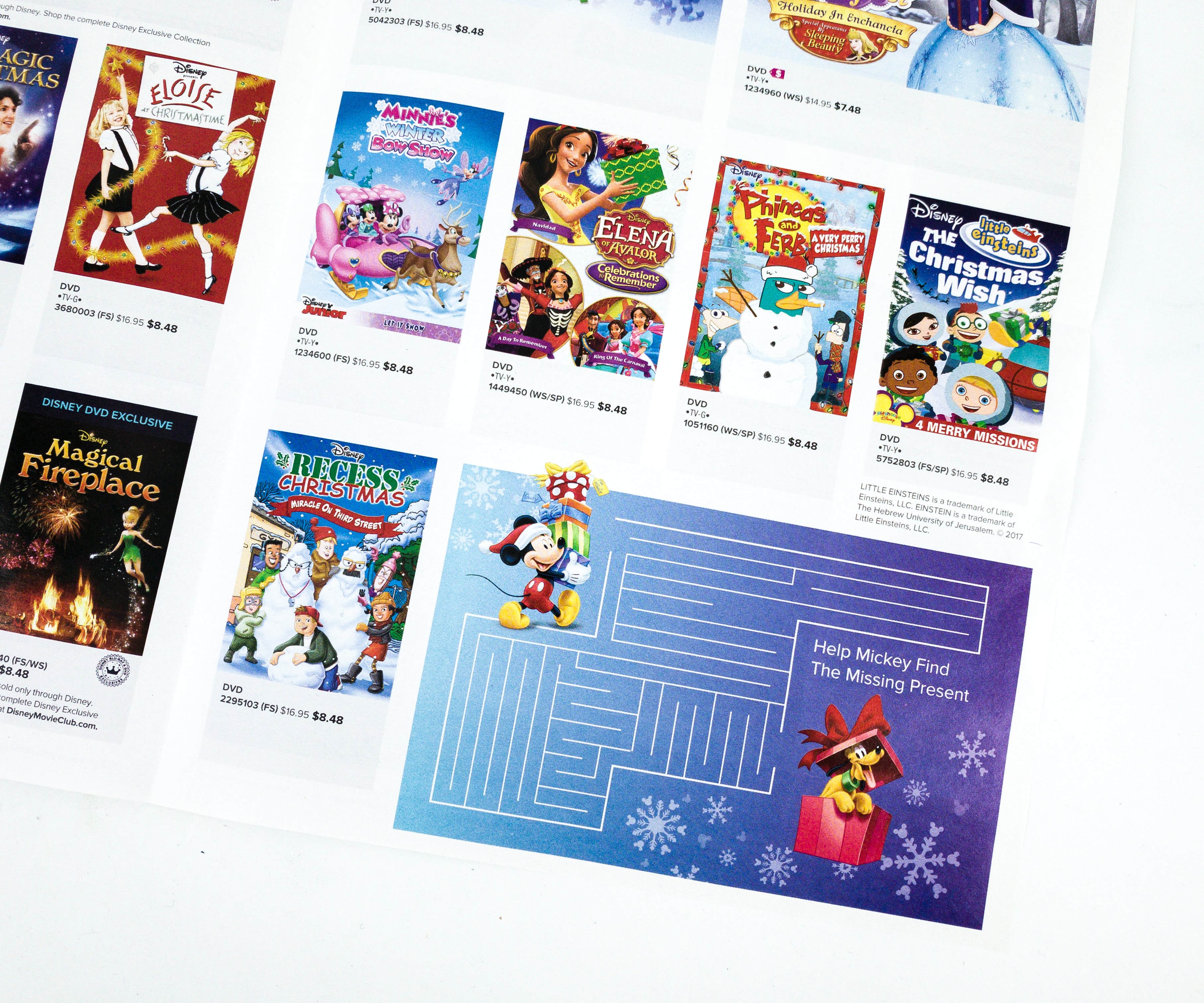 Disney Movie Club delivers the latest (and most-loved classic) Disney Movies for you to build your ultimate Disney Movie library. When you sign up for the trial offer (see below for full details) you can get 4 movies for $1 shipped. Not just Disney you can also get Pixar and Marvel Studios!
DEAL: Get 4 movies for only $1! The deal applies automatically, just VISIT AND SUBSCRIBE. Terms & conditions apply. In order to fulfill your Club purchase commitment, you'll need to buy 5 movies at full price.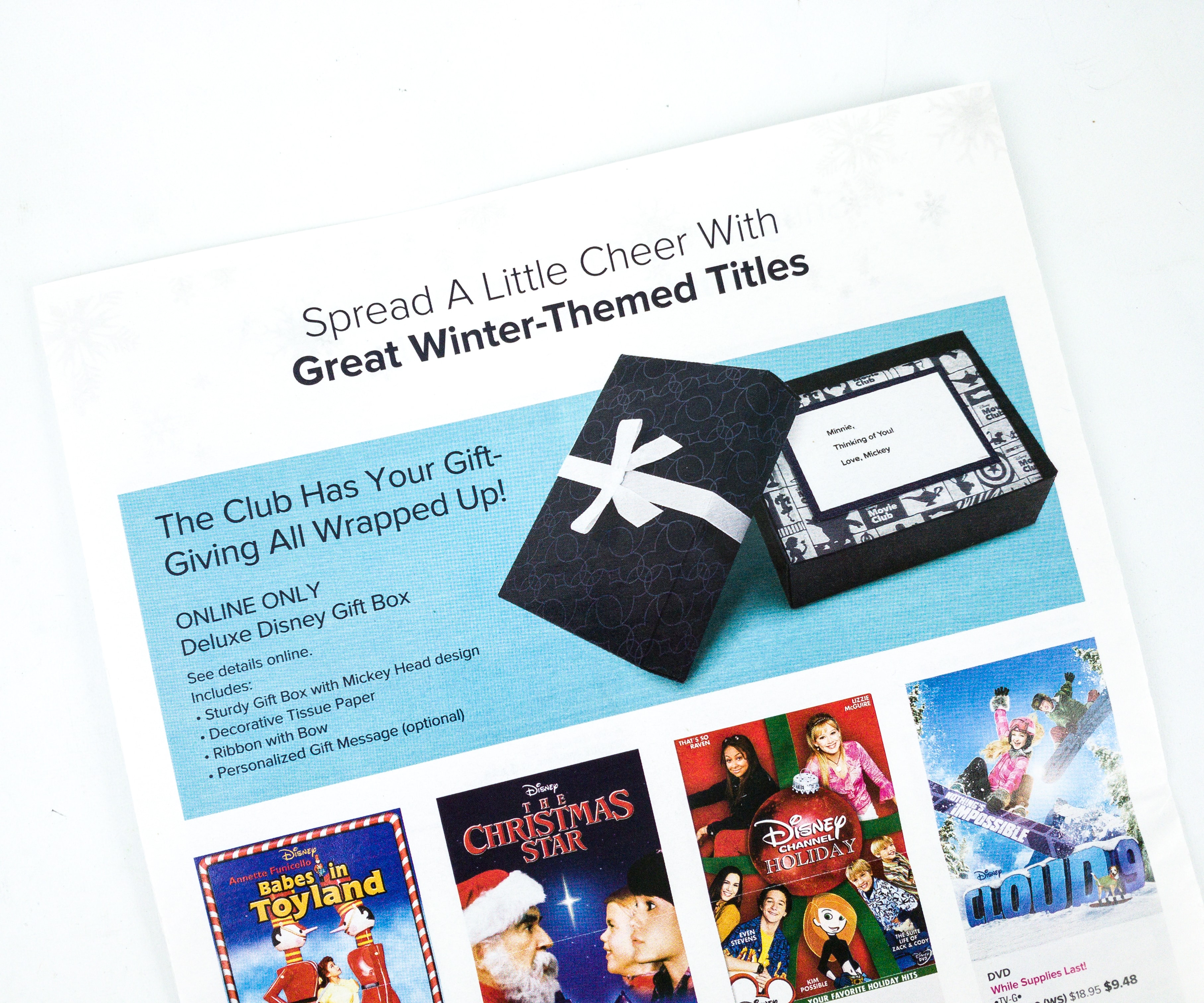 There is an insert about Deluxe Disney Gift Box, which includes a sturdy gift box with Mickey head design, decorative tissue paper, ribbon with box, and personalized gift message.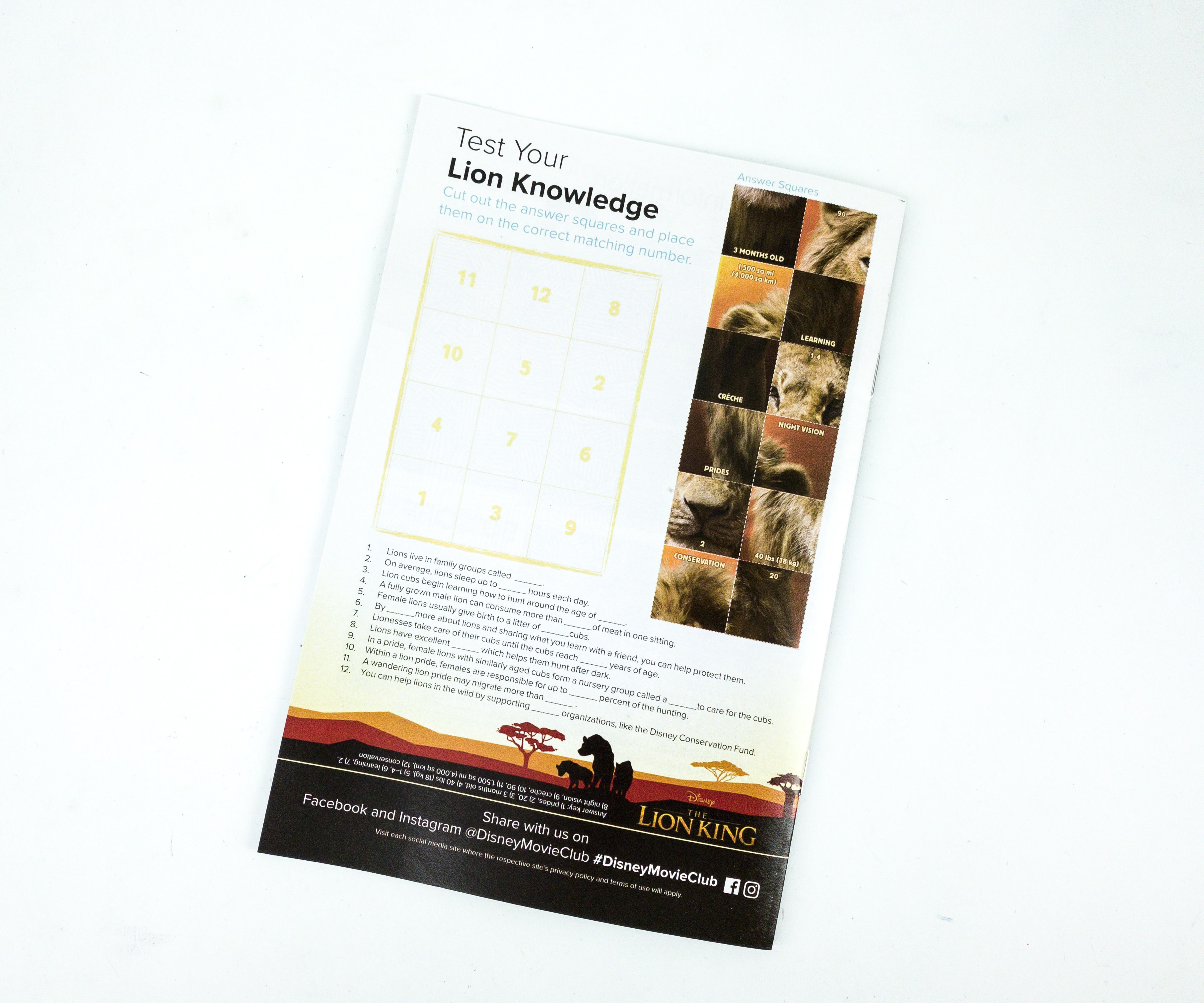 There's also an included Disney Movie Club mini-magazine that features The Lion King!
As always, the magazine contains more promos!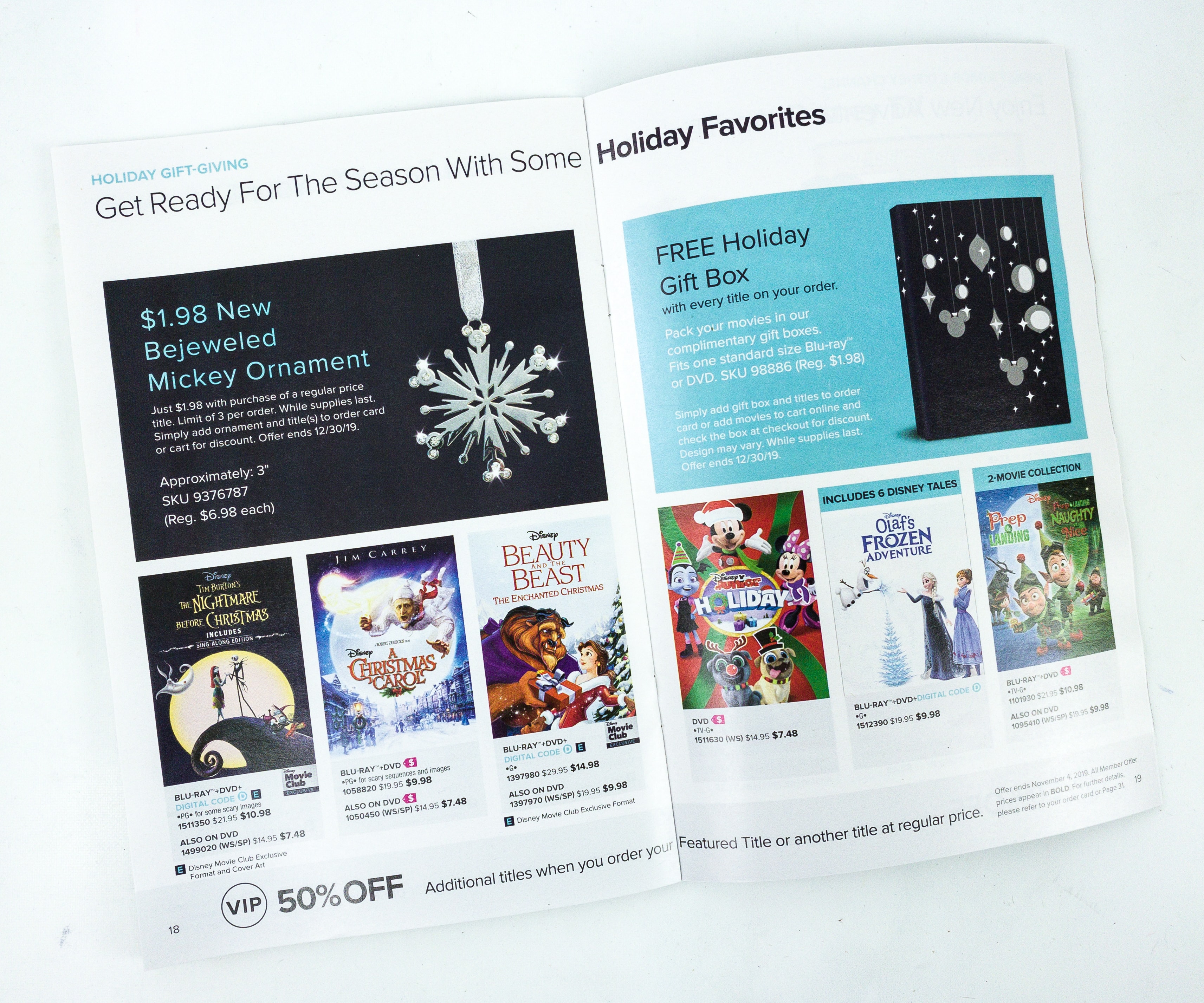 You can get the New Bejeweled Mickey Ornament for $1.98 if you purchase a regular price title, and get a Free Holiday gift box with every title on your order!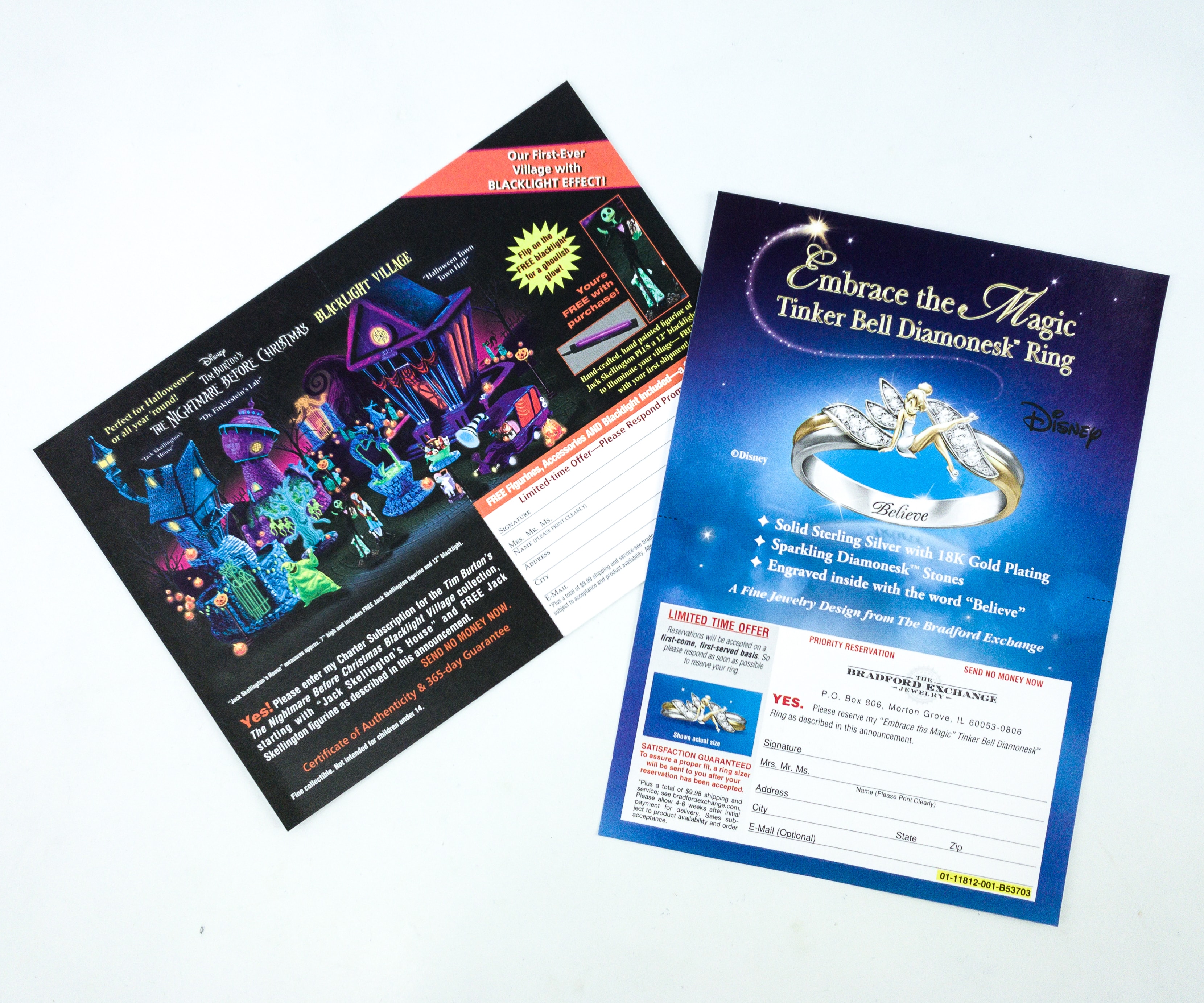 The way these subscription works is that you'll get a featured movie title offer that you can accept or decline. If you forget to decline, it will be sent automatically. Just like pick or skip in other subscriptions. Some months have 2 featured titles. We think it's easier to do this online, and you'll get an email too.
There are more included promotional materials off the magazine!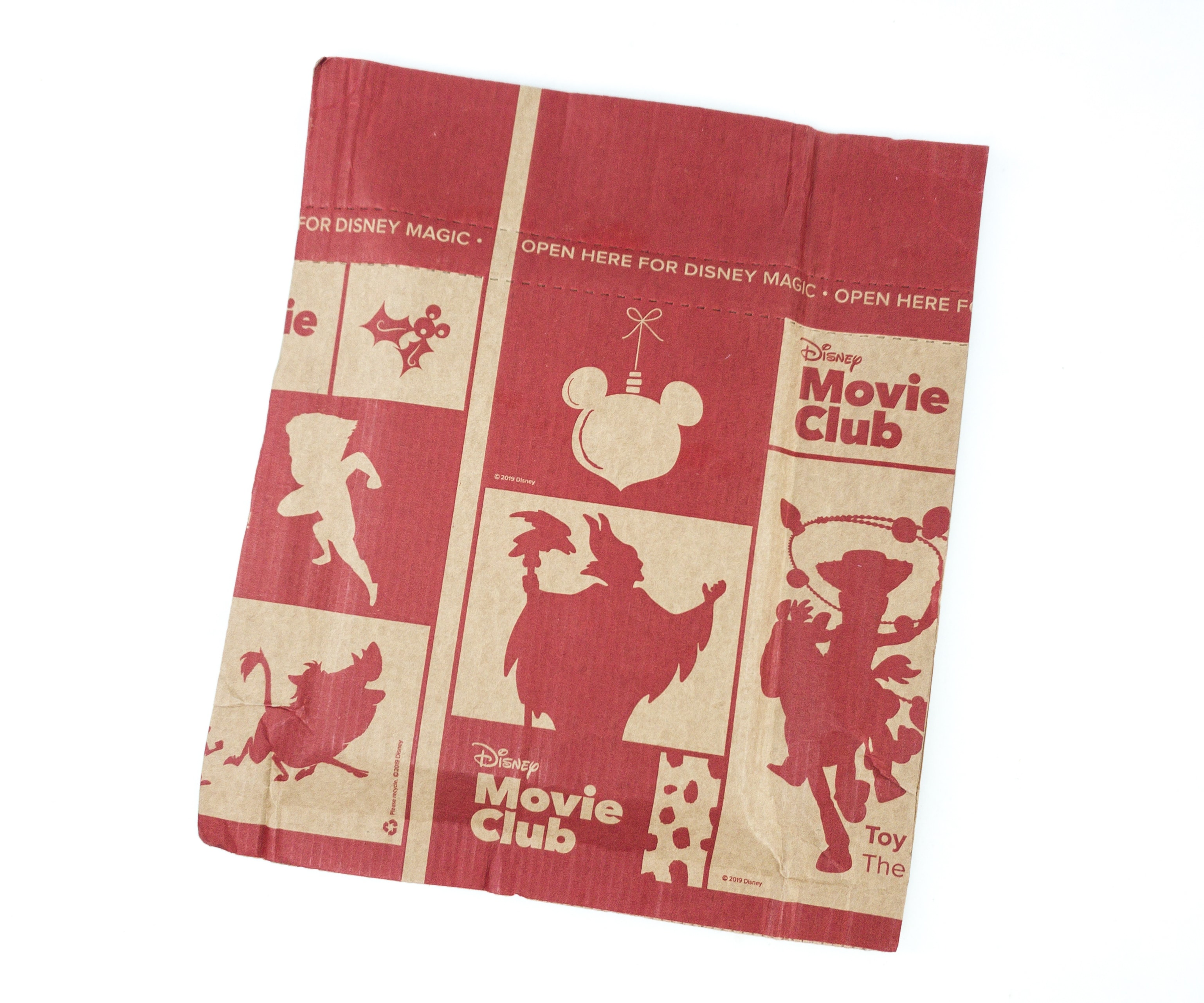 The packaging came a little crumpled, but thankfully the contents were still in good condition. Also, instead of the usual blue color, we got it this time in red!
It looks like this package is filled with fun stuff!
There's also an included $25 gift card from Sharper Image!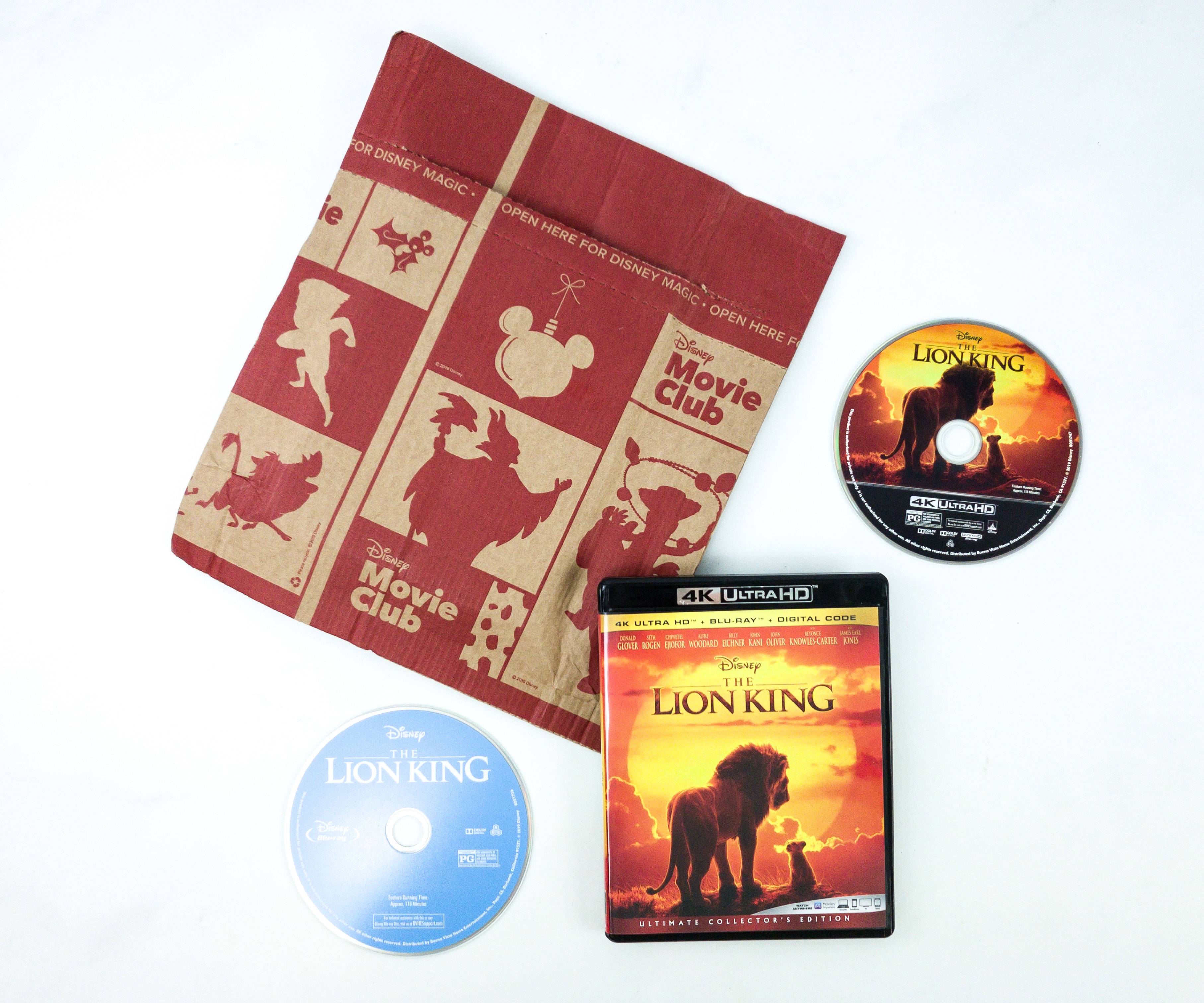 Everything in our package!
Disney The Lion King 4K Ultra HD + Bluray ($21.96)
Simba idolizes his father, King Mufasa, and takes to heart his own royal destiny on the plains of Africa. But not everyone in the kingdom celebrates the new cub's arrival. Scar, Mufasa's brother — and former heir to the throne — has plans of his own. The battle for Pride Rock is soon ravaged with betrayal, tragedy and drama, ultimately resulting in Simba's exile. Now, with help from a curious pair of newfound friends, Simba must figure out how to grow up and take back what is rightfully his.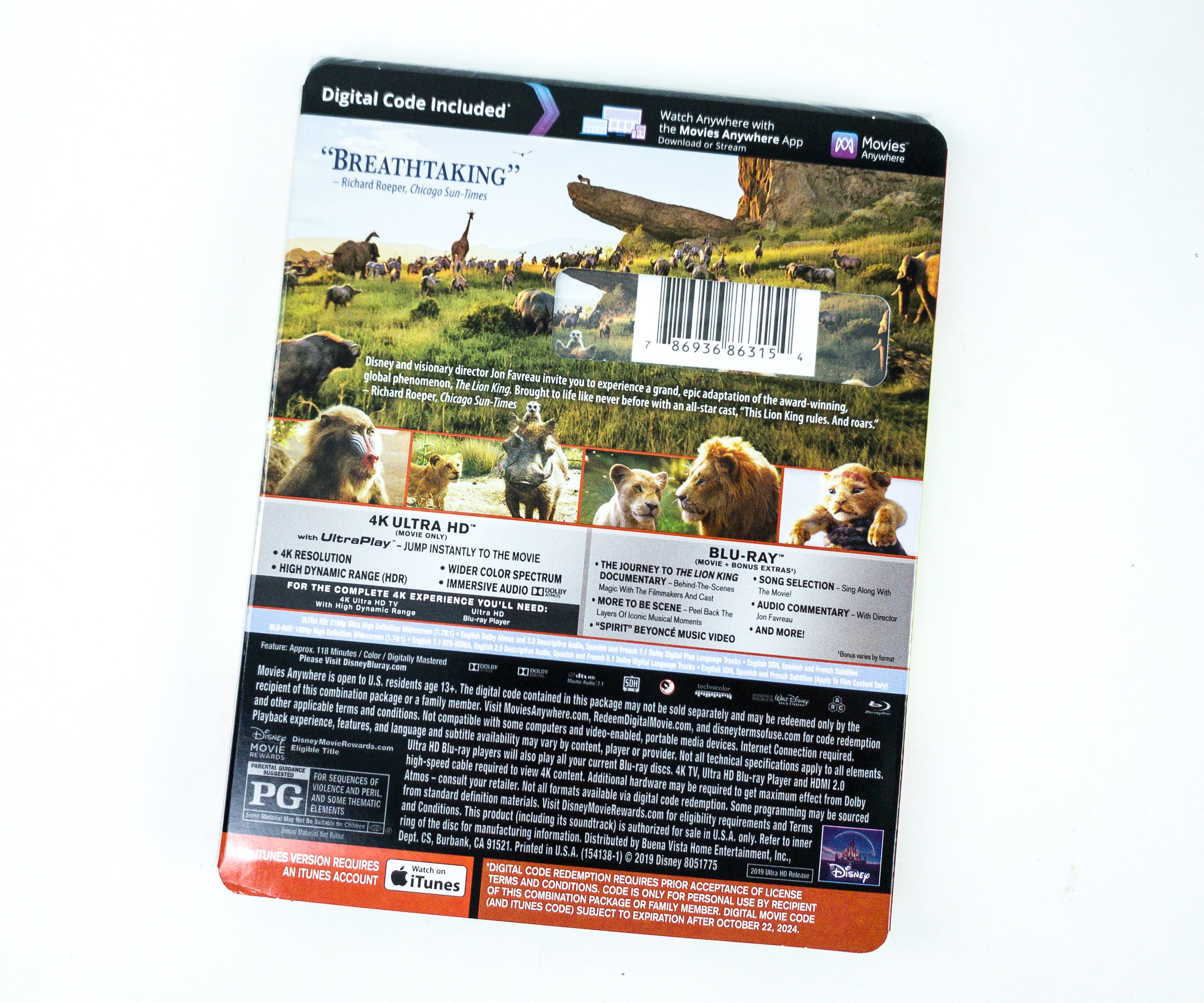 We love the 90s animated version, so we're really excited about this live-action! The disc contains special features like a documentary, music video, sing selection that you can sing-along to, audio commentaries, and more!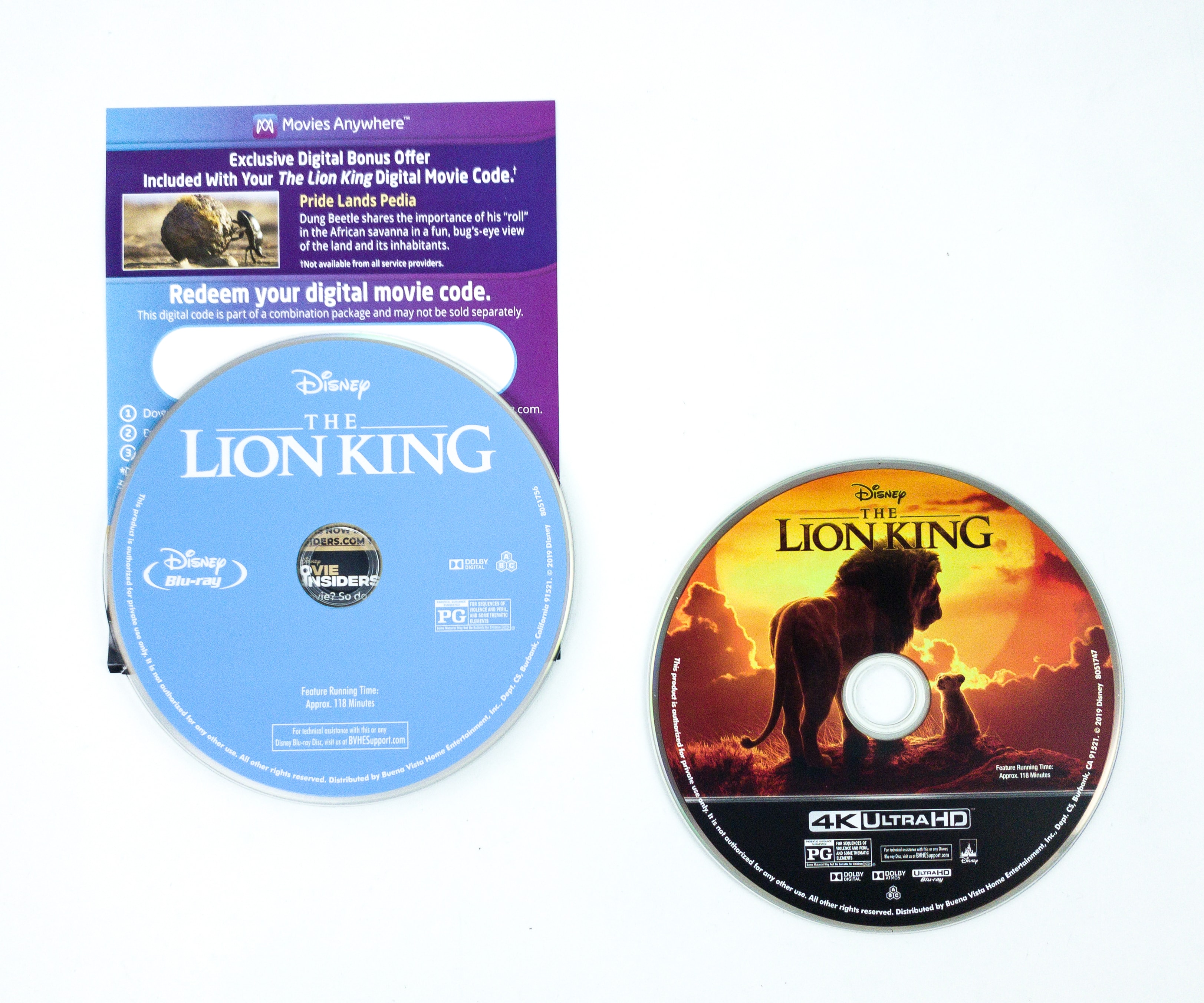 Like most of the discs from this subscription, the pack contains a Blu-ray disc, a 4K Ultra HD copy, and another redeemable digital movie code that we can play on some of our gadgets.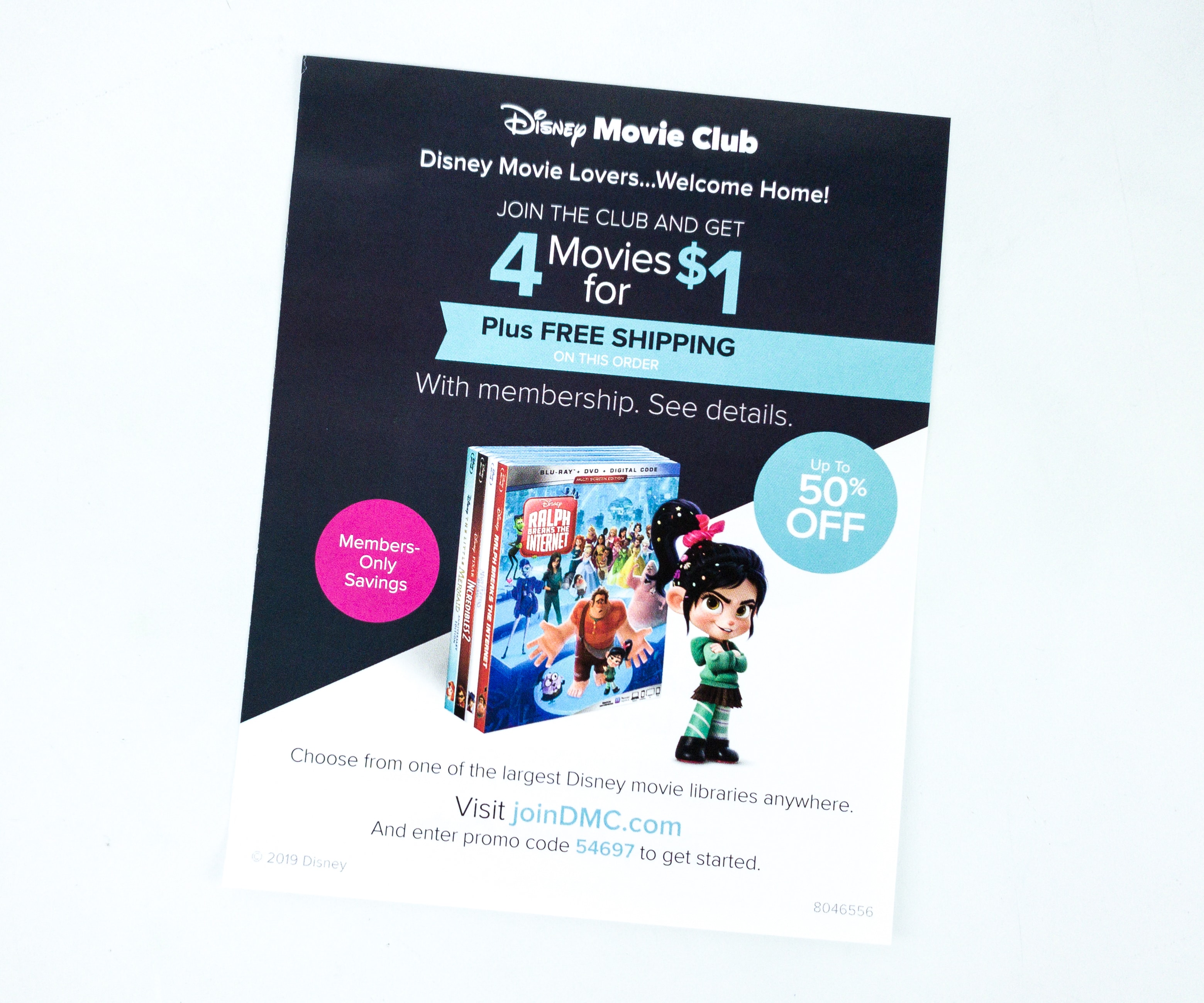 Disney Movie Club also offers the promo 4 movies for $1!
We're really excited about Lion King! My kids love the characters and the songs in the movie so it's really great that we got the special feature on the Blu-ray disc where we can sing-along to some of them. The story is about bravery and knowing one-self, and of course, the importance of family, friendship, and believing that you can do what you have to do, especially when you put your heart into it. Simba proved that he's the rightful king, and brought back peace and harmony to his kingdom. It's such a great movie!
What do you think about this month's movie picks?