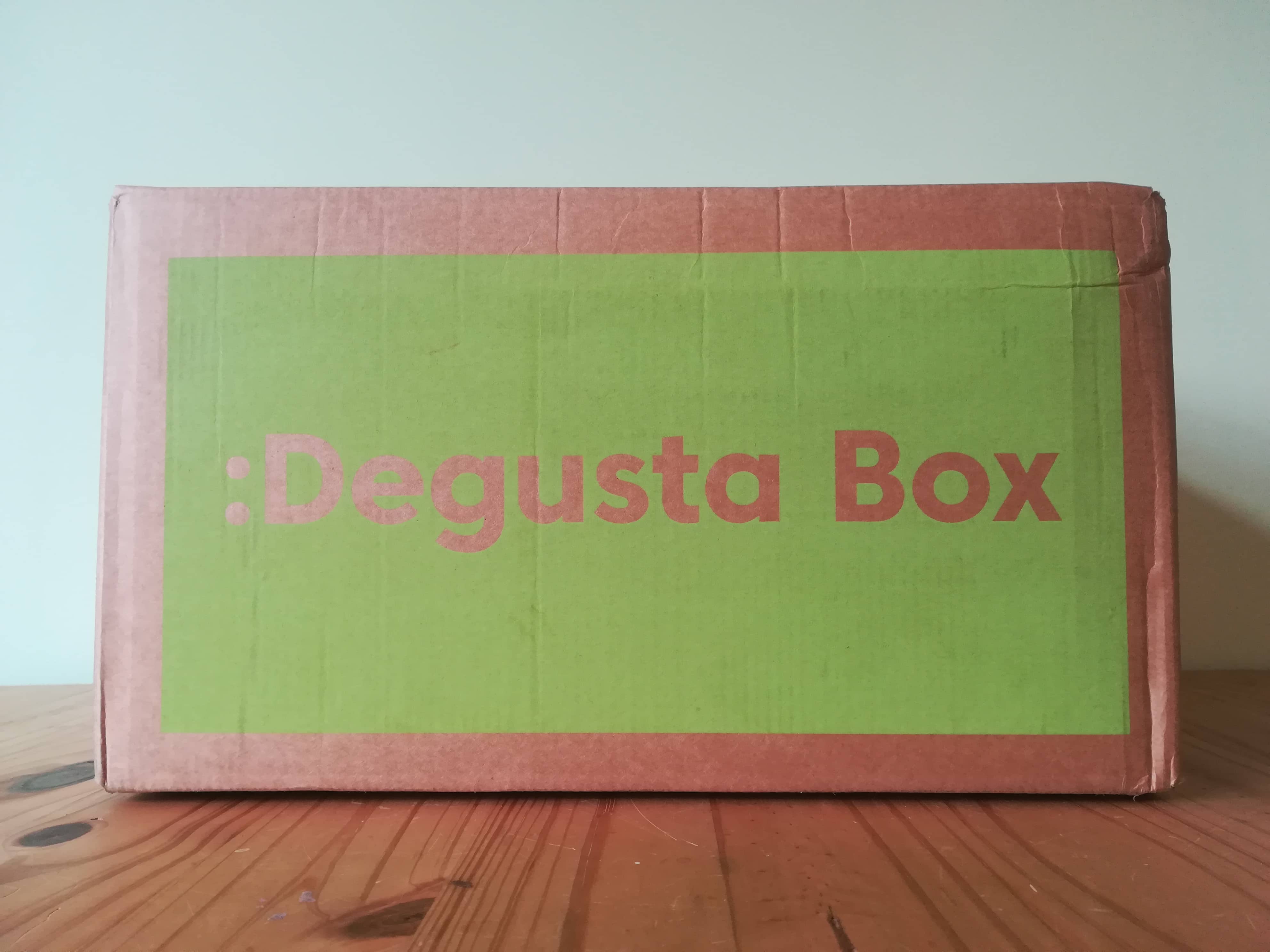 DegustaBox UK is a monthly subscription box that brings your favorite food and snacks to your doorstep. The subscription costs £12.99 per month and you'll get a box filled with 10-15 products and goodies! This box is always full of so many new things to try.
DEAL: Get your £5 off your first box, plus get free bonus item and delivery! Use coupon code HELLOSUBSCRIPTION18.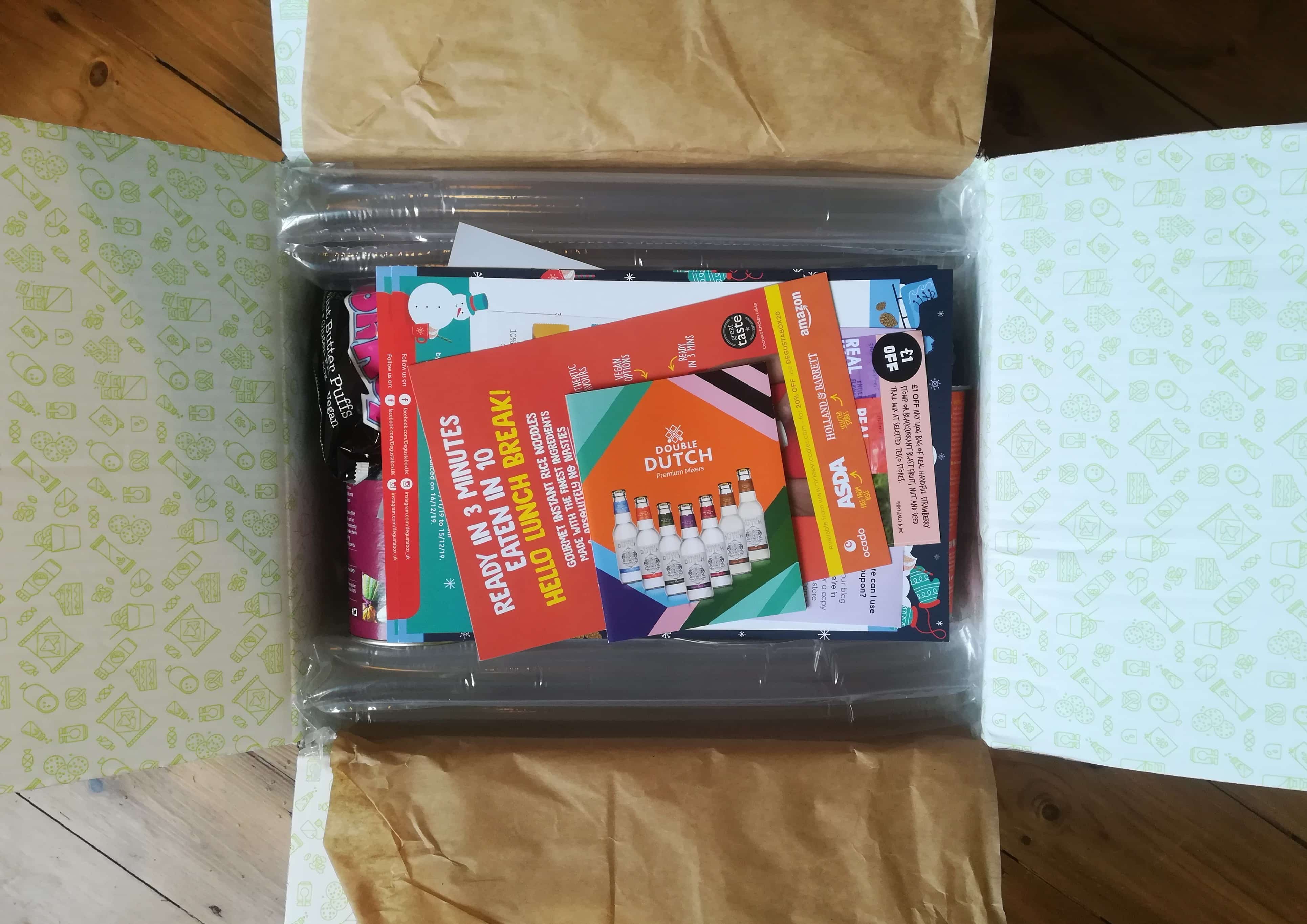 Redesigned for 2019, the outside of the box has a bold lime green graphic while the inside has cute little images of snack items.  Plastic wrap and butcher paper keep all the contents safe.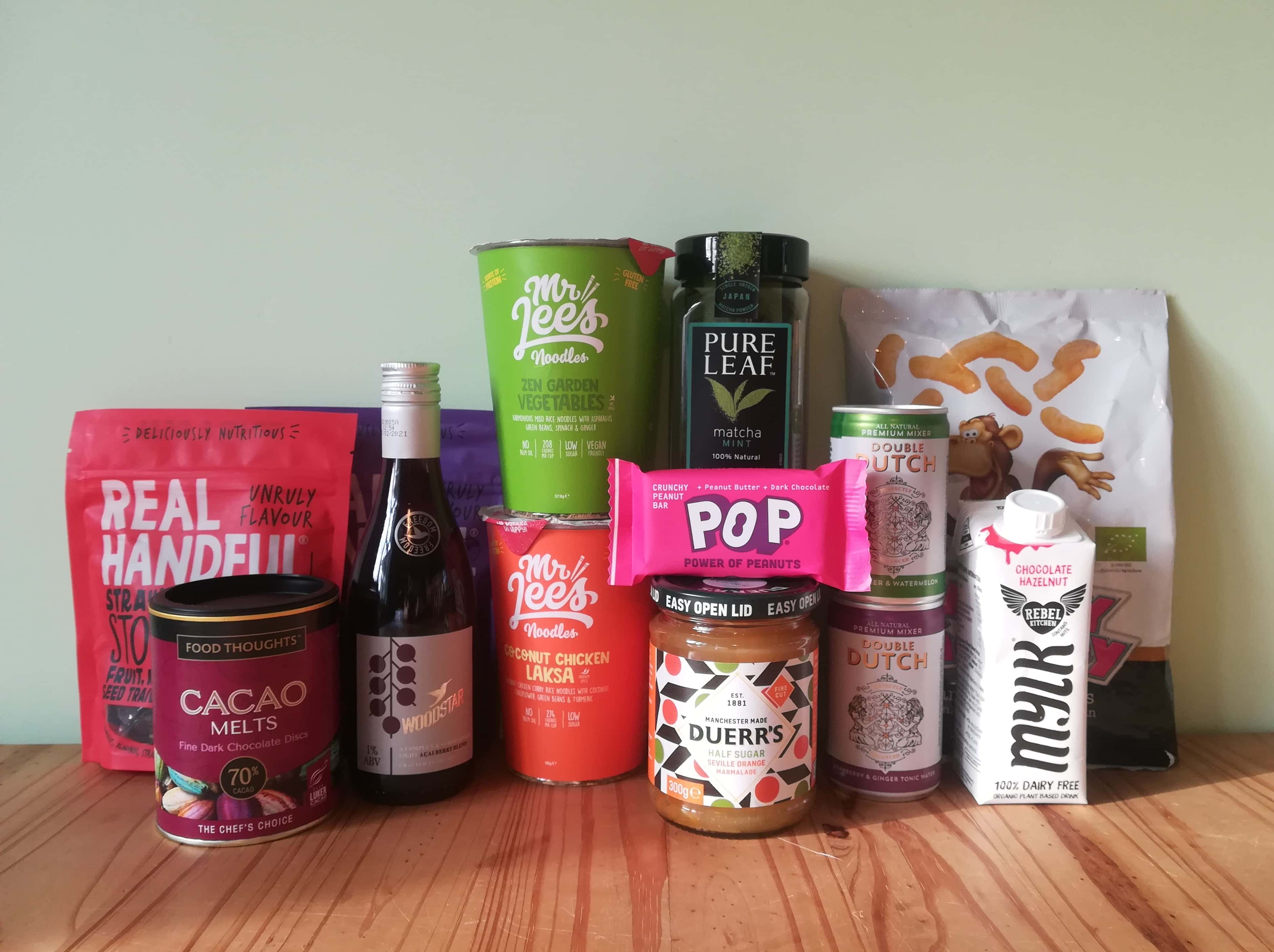 Here are all the products in November's box.
The info sheet details all the Degusta Box products.  November's box has a Winter Warmers & Festive theme – helping you gear up for the cold weather and the holiday season!
Woodstar 250ml (£4) is a low alcohol (1% ABV) beverage with berries (primarily acai berries macerated in alcohol), botanicals and cocoa extract.  This product is made in France and intended to be savoured.  With a pungent and acidic berry flavour, it offers a similar experience to drinking wine and is ideal as a low alcohol, special occasion drink.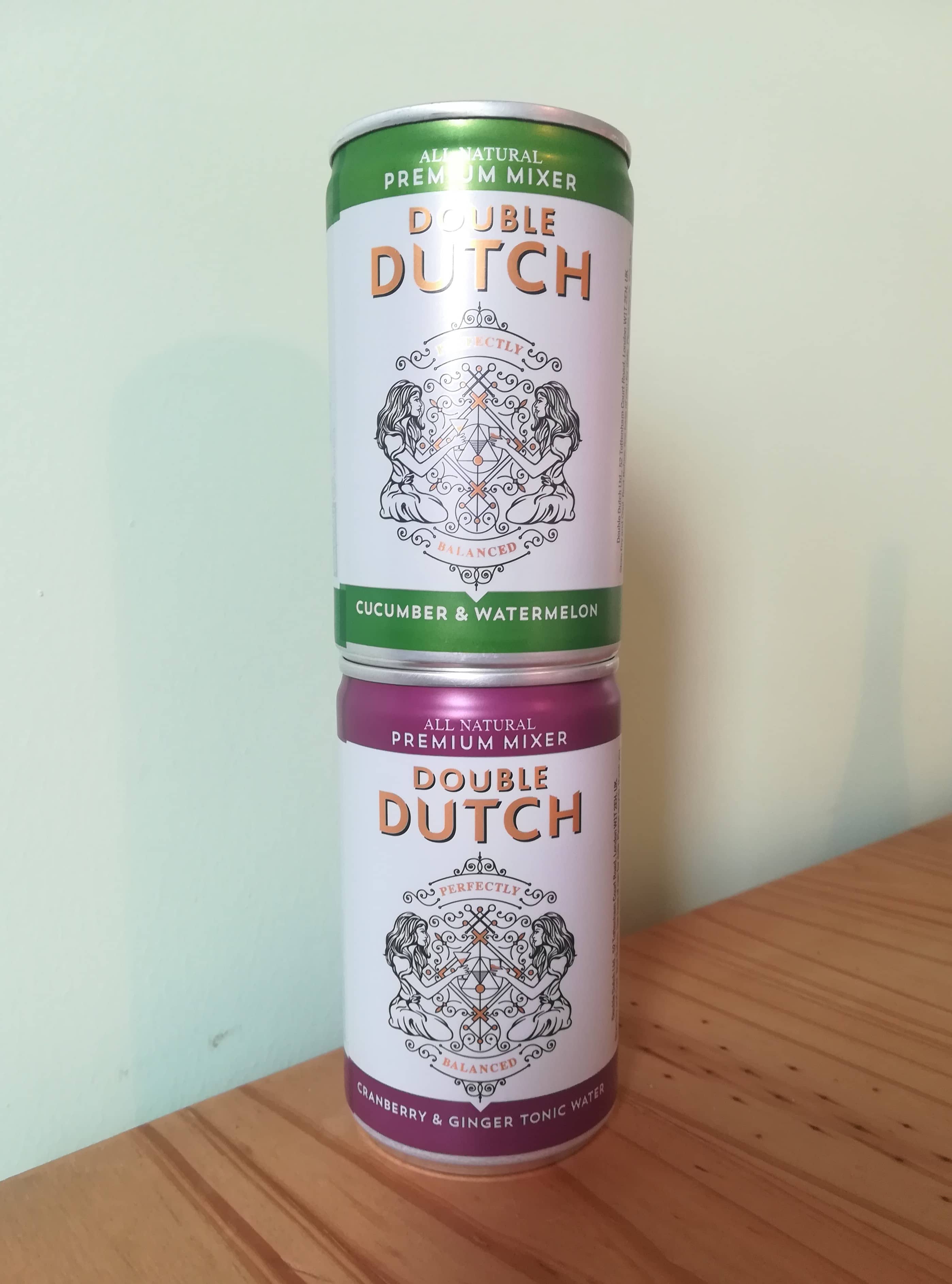 Double Dutch (£0.75 per can / £4.15 for a pack of 8 cans) are flavourful premium mixers.  I tried the Cucumber & Watermelon flavour and Cranberry & Ginger tonic.  Both are wonderful, with punchy and balanced flavours.  They are lovely on their own but also great with spirits.  My only complaint is that the cans are too small!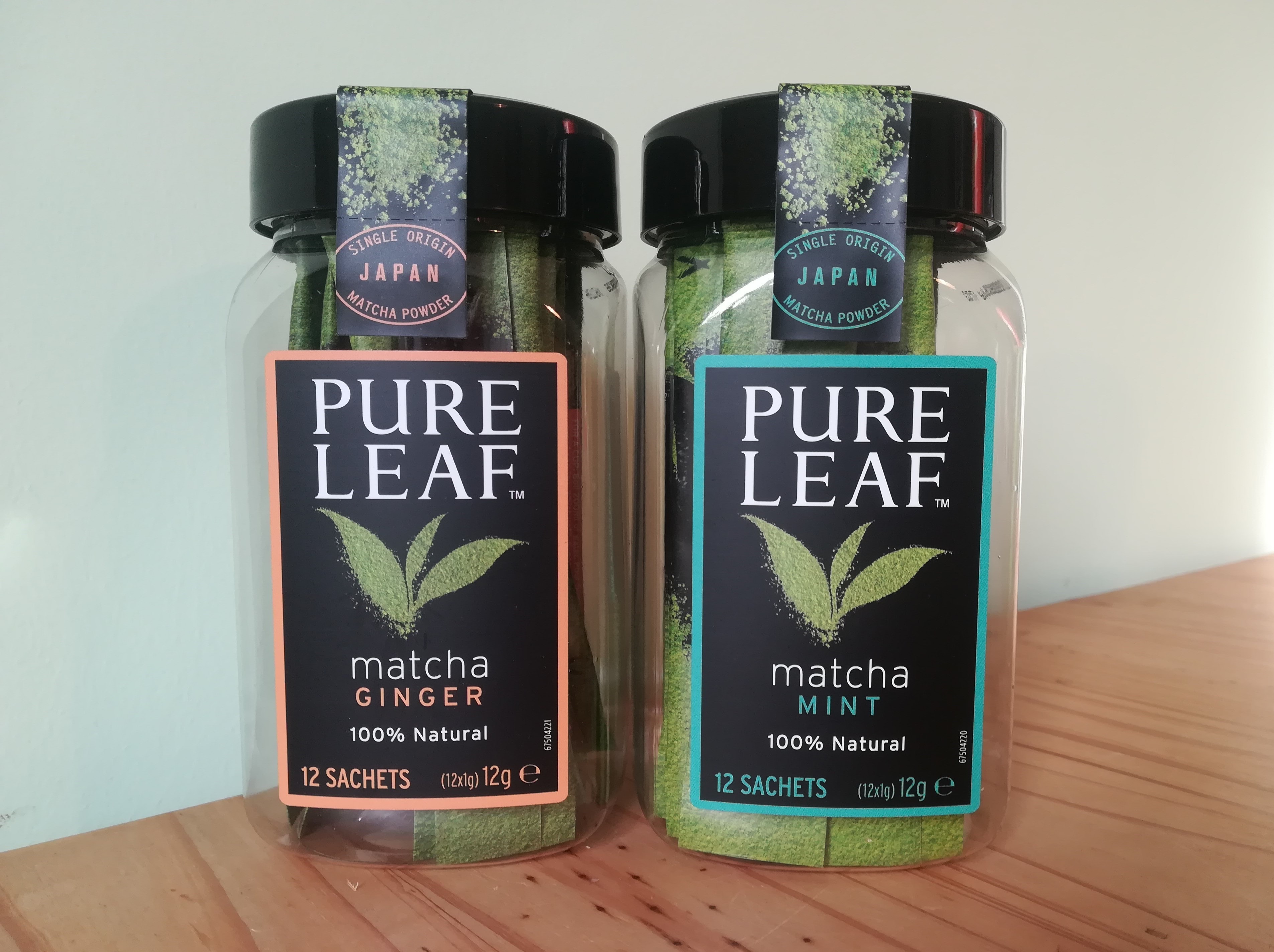 Pure Leaf Matcha (£8.99) are pre-portioned, individually wrapped sachets of high-quality matcha tea powder.  Most boxes include one container of 12 sachets, but I was lucky to receive both Matcha Mint and Matcha Ginger.  You can prepare this with water or milk for a latte. This makes a great matcha latte, my husband agreed it is as good as what you'd get in any nice cafe!  I prefer the ginger flavour.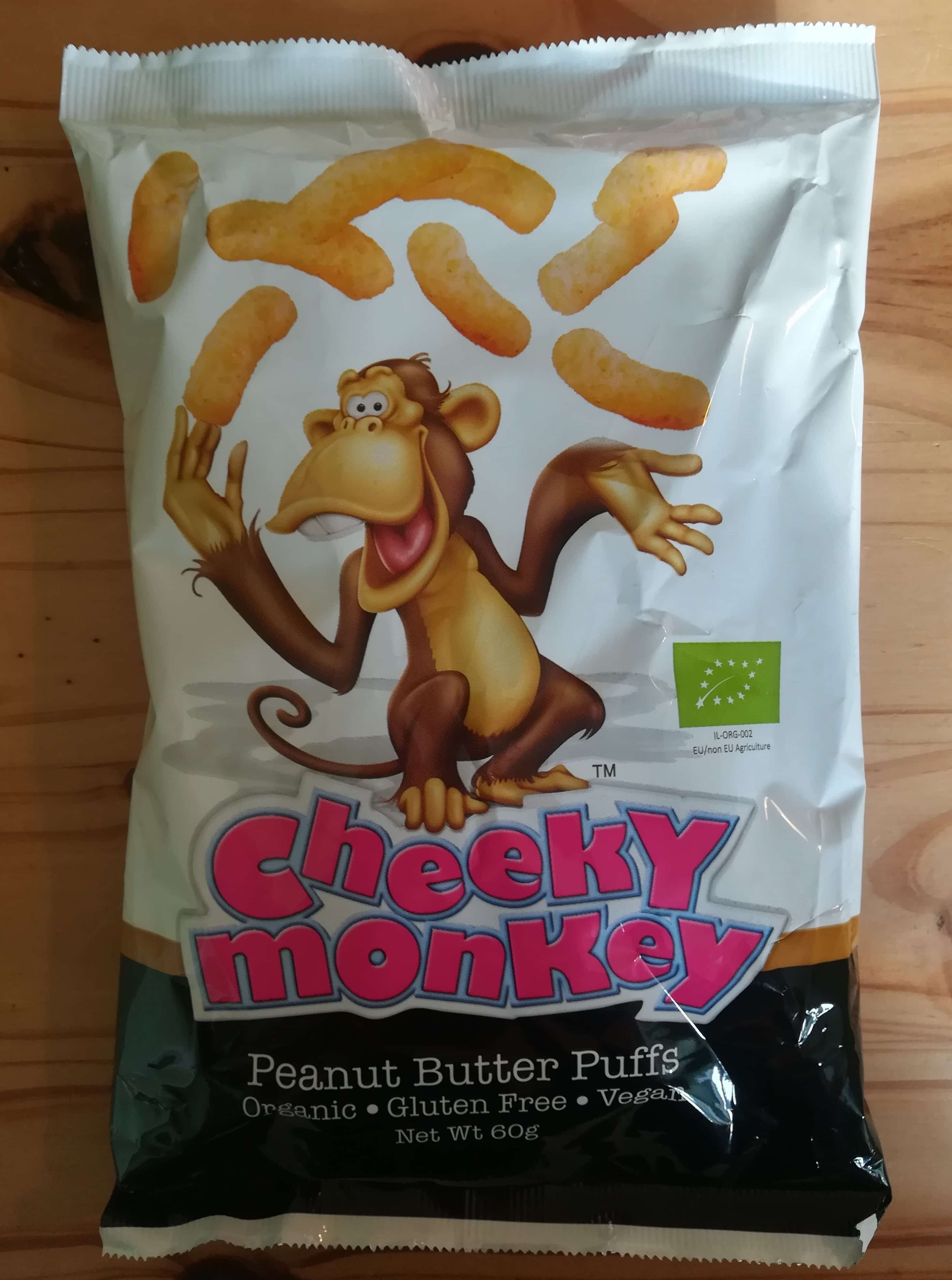 Cheeky Monkey Peanut Butter Puffs (£2.29) are vegan and gluten free baked puffs of corn and real peanut butter.  These remind me a bit of Cap'n Crunch peanut butter cereal, but lighter in texture and with a stickier, more peanut buttery flavour.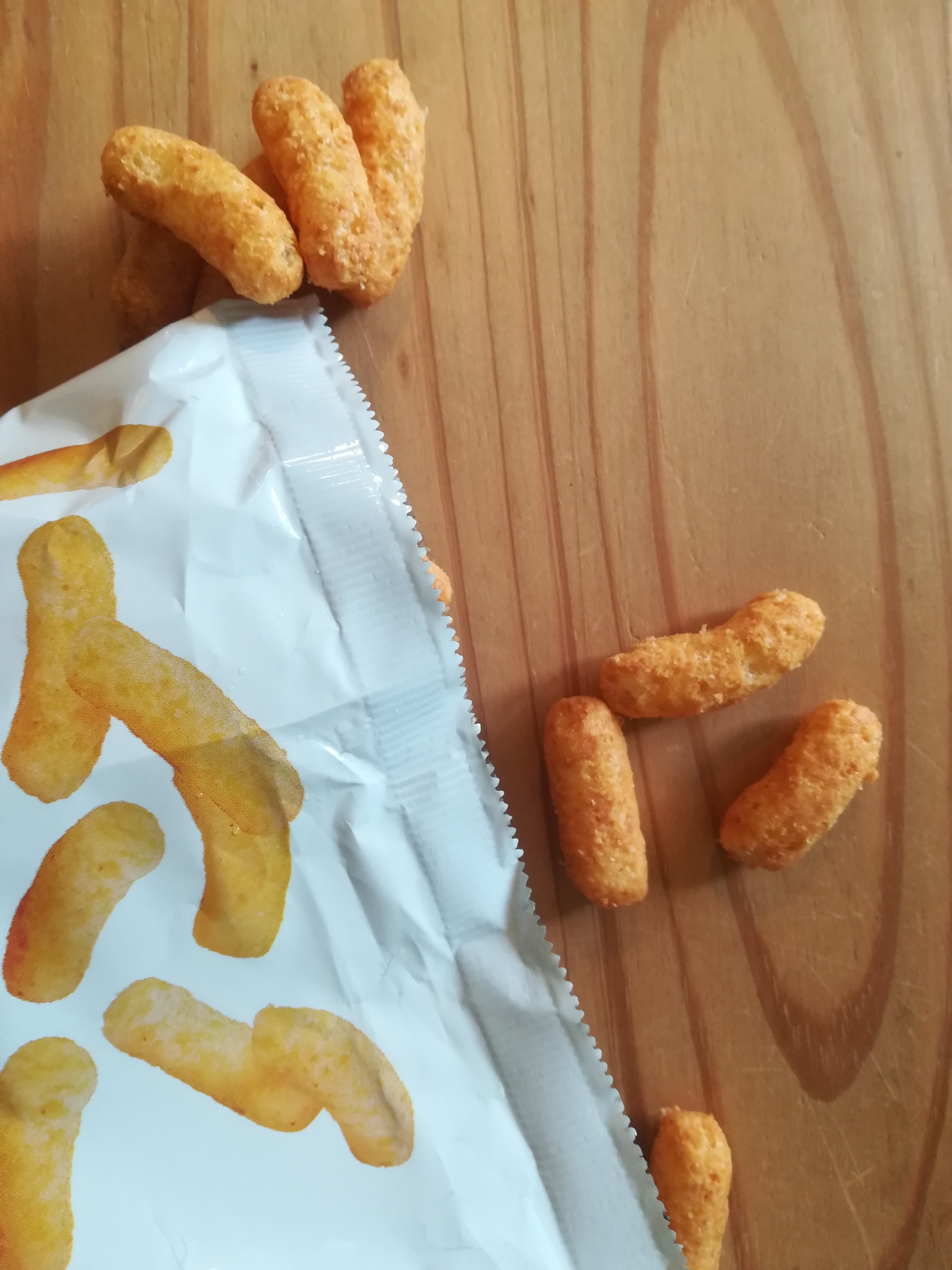 If you like peanut butter, these are totally addictive!  I wasn't too sure about them at first, but after eating 3 puffs I was totally hooked.  Such a yummy and relatively nutritious snack.
The Product of the Month is Duerr's Fine Cut Seville Orange Marmalade and Half Sugar Seville Orange Marmalade.  I received the half sugar variety.  This has loads of fine cut rind for a bold orange flavour.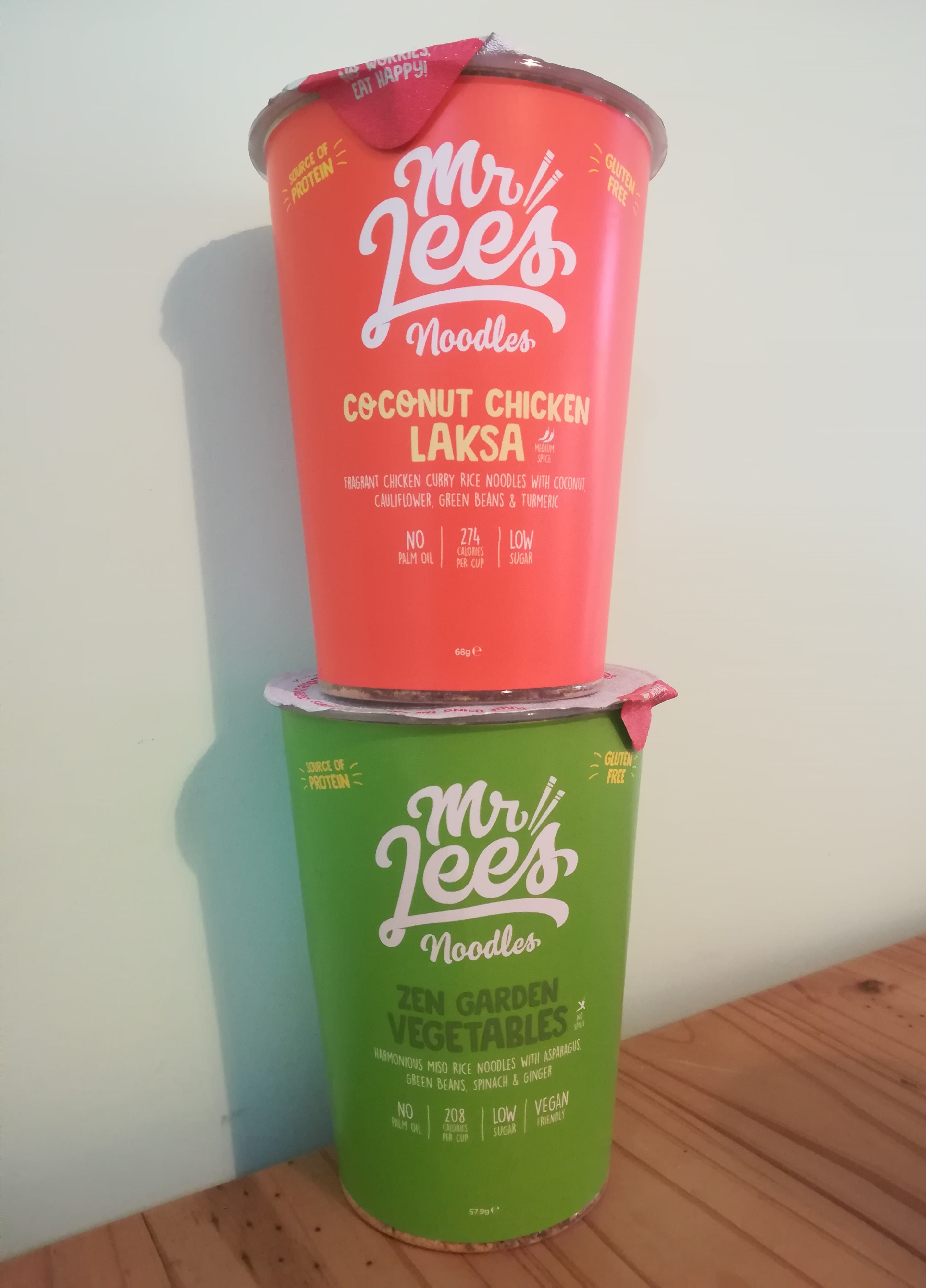 Mr Lee's Noodles (£2.50) are a premium range of noodles in a cup.  Each box contains one pack of noodles, however I received both the Coconut Chicken Laksa and Zen Garden Vegetables flavours.  Unfortunately I wasn't crazy about these – I thought the broths were one note and too salty.  On the positive side, there were big chunks of chicken, and of much better quality, than the meat I've encountered in other noodle cups.  I love that these products are palm oil free, and that the packaging is 100% recyclable, I just wished they tasted better.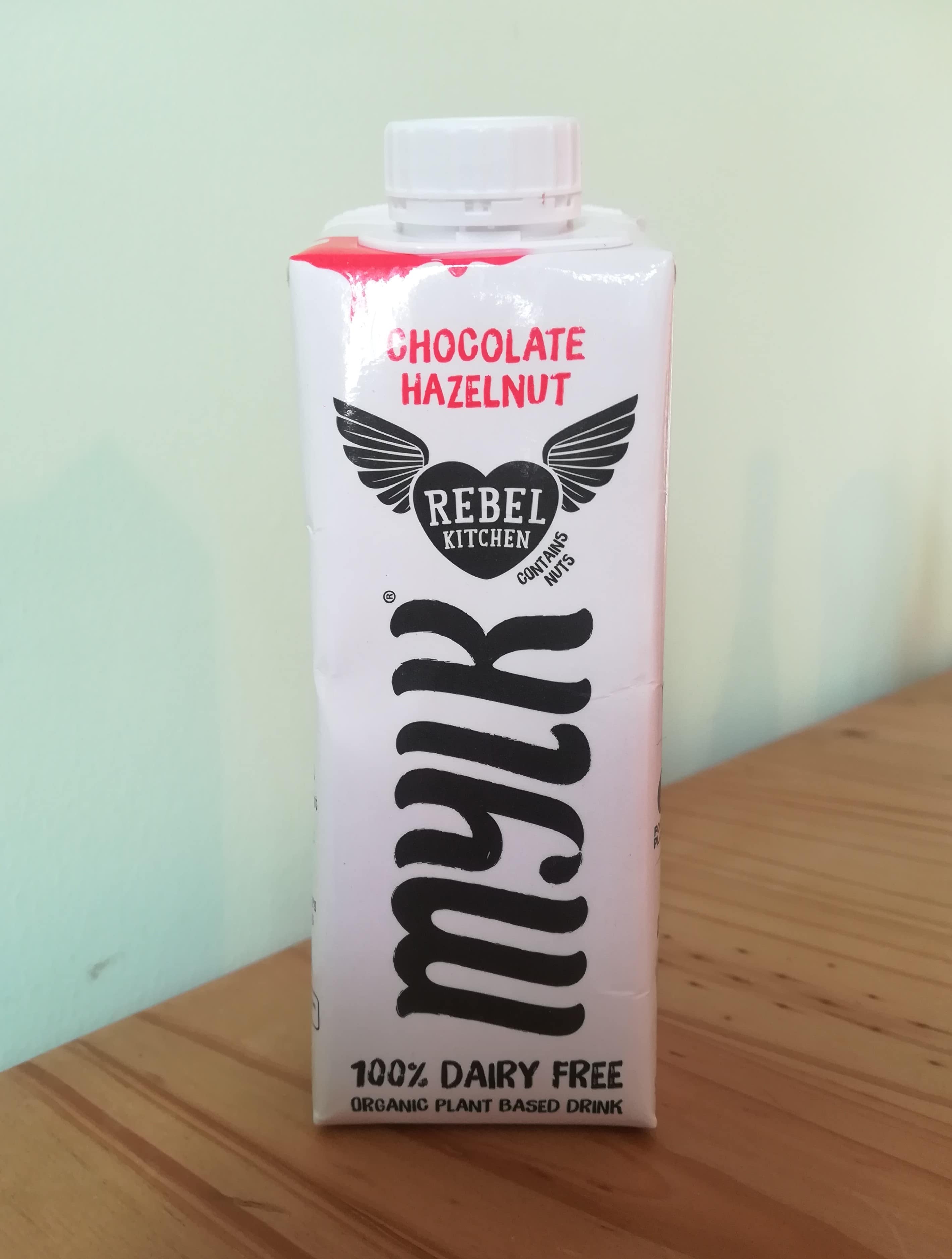 Rebel Kitchen Dairy Free Organic Chocolate Hazelnut Mylk (£1.60) is a creamy plant based drink featuring coconut cream.  The info sheet describes this as 'liquid nutella', but I wouldn't go that far!  It is nice and creamy, tasting primarily of chocolate and coconut with a hint of hazelnut.  It's a solid dairy free alternative to chocolate milk.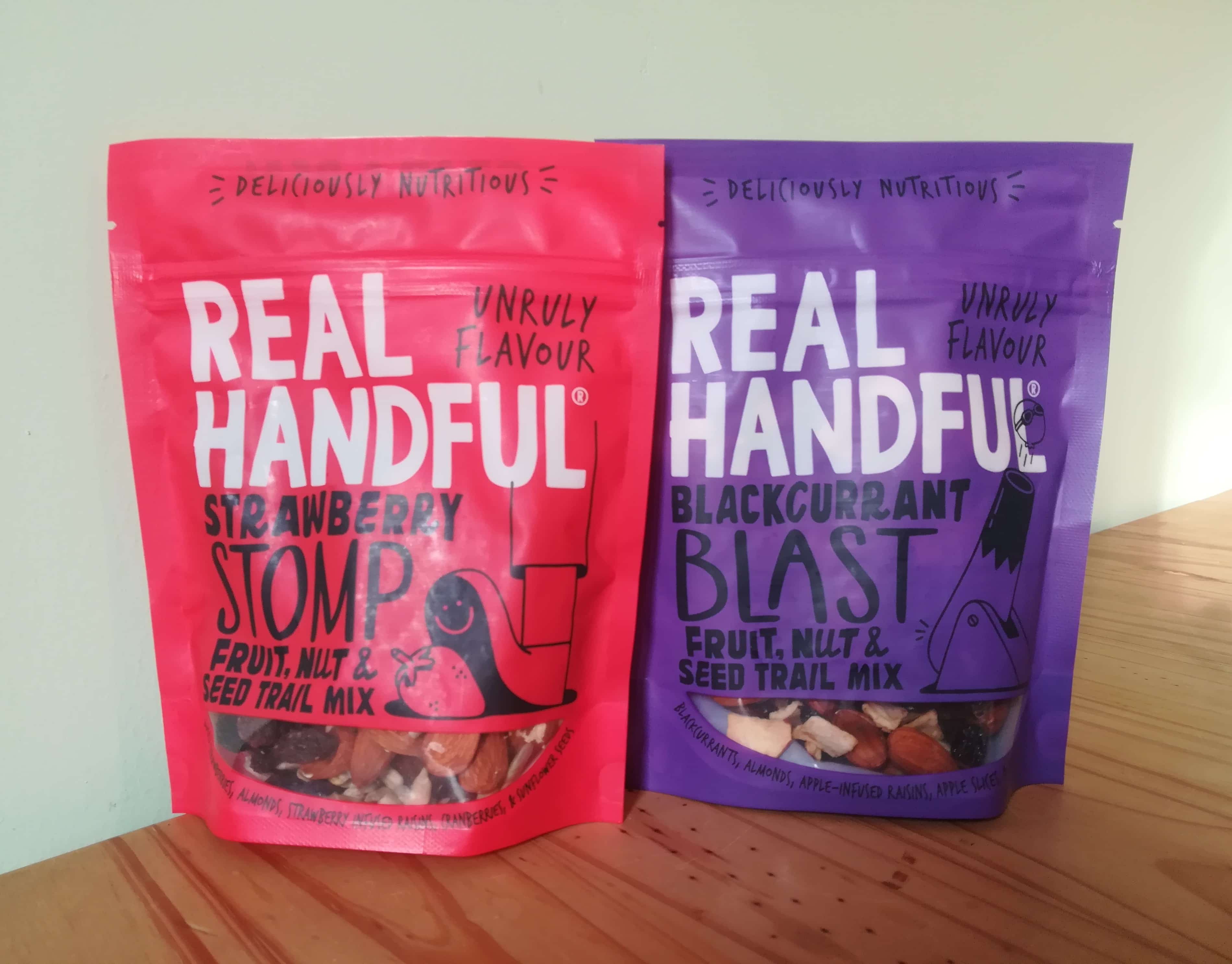 Each box contains one pack of Real Handful Trail Mix (£2).  I received both the Strawberry Stomp and Blackcurrant Blast flavours.  These are a mix of dried fruit, raisins, almonds and sunflower seeds in a resealable bag.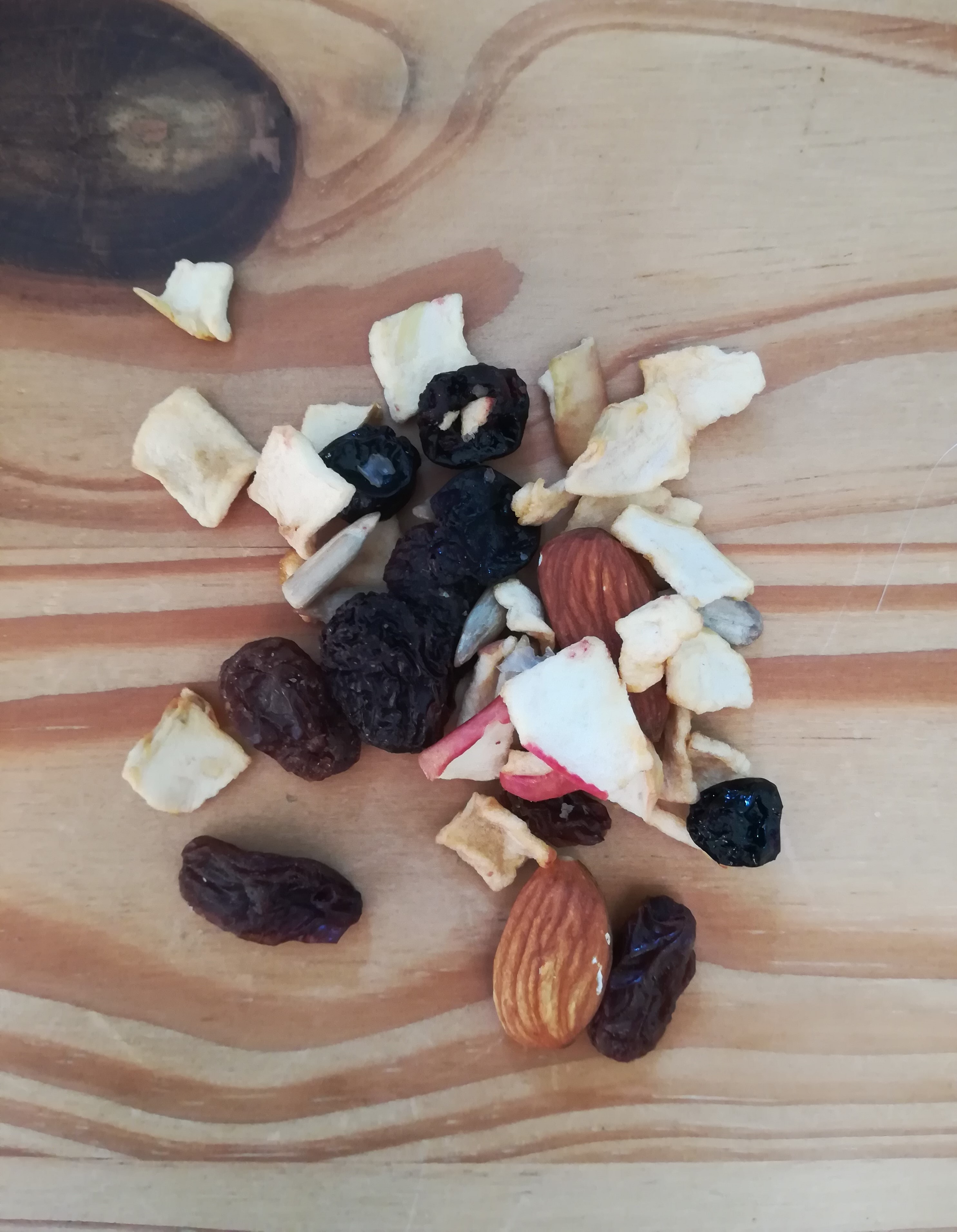 These are very sweet blends, heavy on the fruits and light on the nuts.  Personally I prefer a trail mix with more nuts and seeds, but if you prefer more raisins and fruits, then this is a great snack.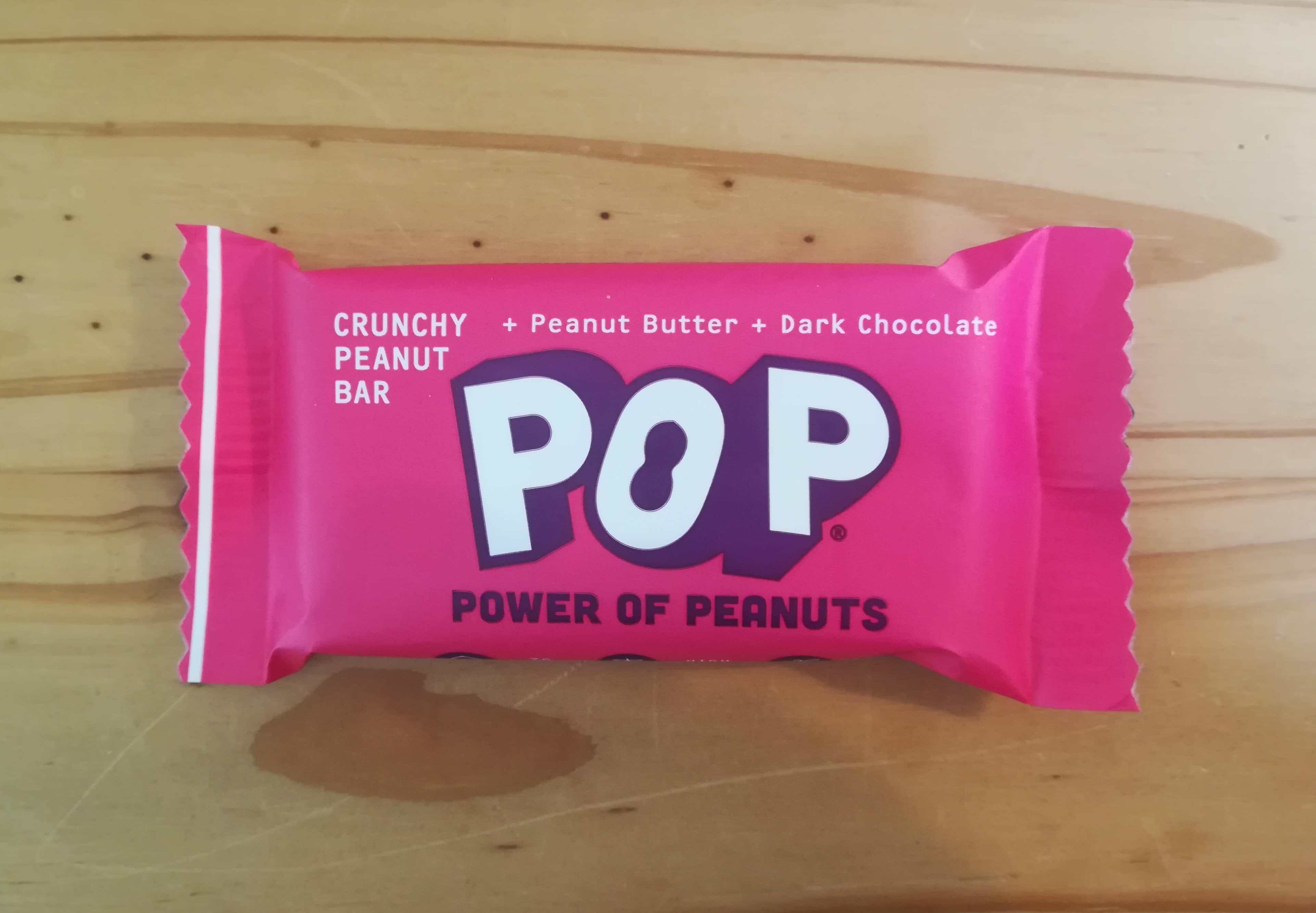 POP Crunchy Peanut Bar + Peanut Butter + Dark Chocolate (£1.49) is made with whole air roasted peanuts dipped in dark chocolate.  With 7g of protein, 6.6g of sugar and containing chicory root fibre, these are a relatively nutritious snack option.
I expected to love this because peanuts and dark are two of my favourite things, but I found the nuts too hard and sticky to enjoy – I feared for my teeth!  The flavour was okay, and as a plus the company gives 1% of turnover to charity.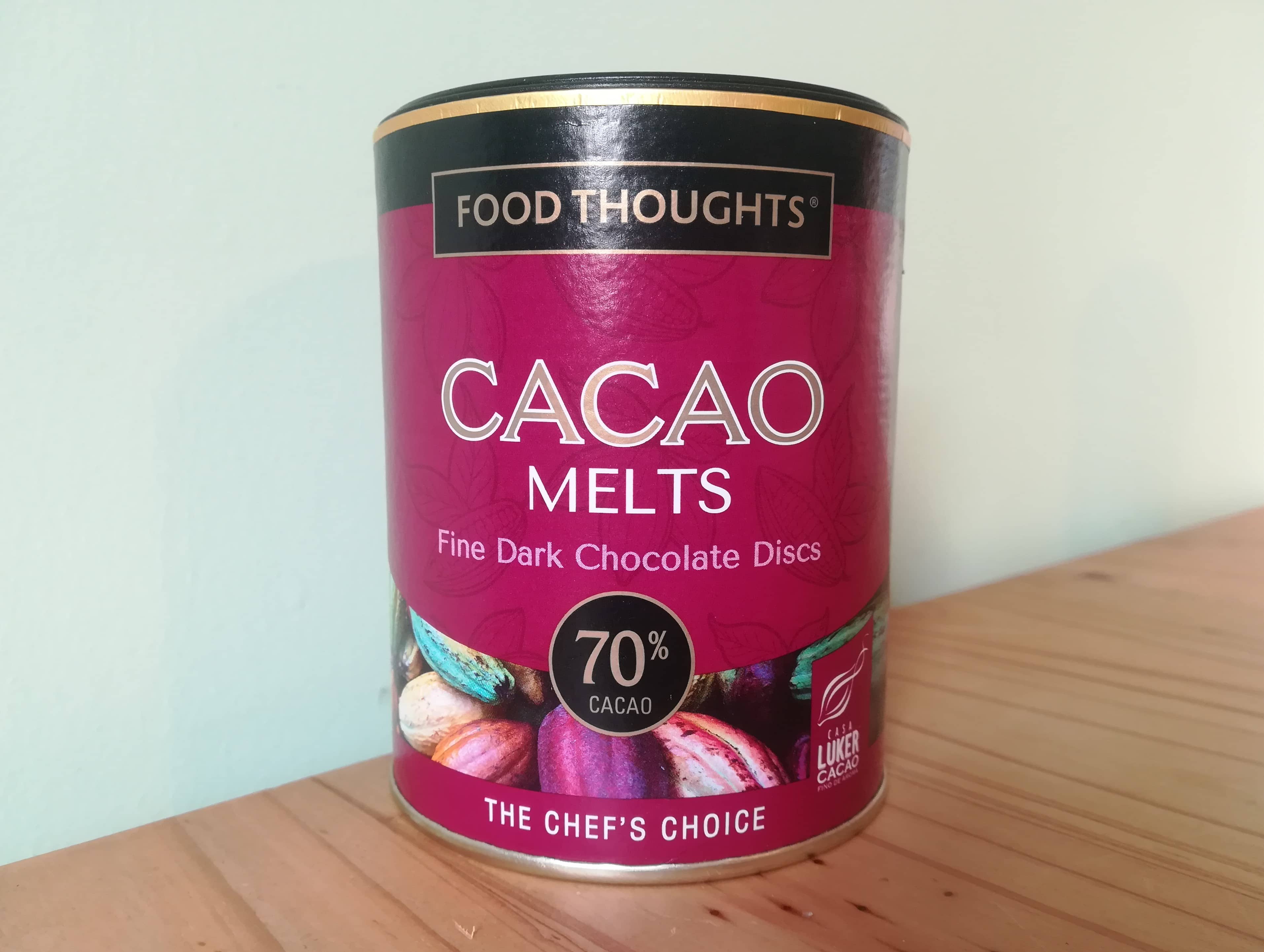 Although not described on the info sheet, I also received a canister of Food Thoughts 70% Cacao Melts.
This high quality cooking chocolate was delicious, with a complex, almost fruity flavour.  Great for baking (or for snacking)!
There was lots to love about November's Degusta Box.  My favourite items were the Pure Leaf Matcha, Double Dutch drinks, Cheeky Monkey Peanut Butter Puffs and the Food Thoughts Cacao Melts – all excellent finds!
Have you tried DegustaBox UK?