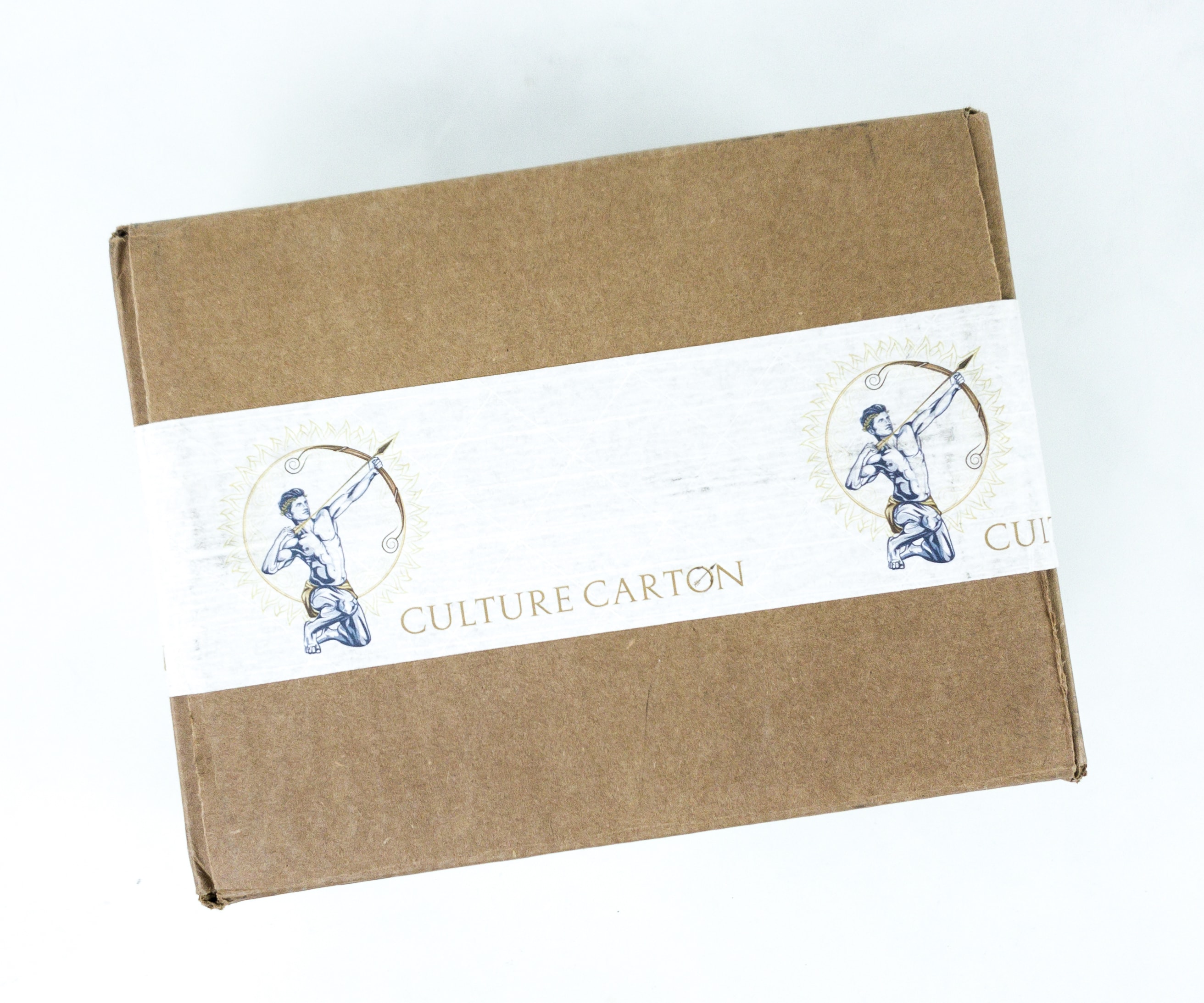 Culture Carton is the subscription box for men that embraces themes relating to self-improvement. Whether it be improving one's mind, health, style, or career, this box is for the man who wants to go above and beyond, not being content to be just ANY man. It is for him who wishes to strive toward a more cultured and sophisticated self. Among the items in the box is a book that a cultured man would want in his growing library, along with select accessories curated around a monthly theme related to improving some aspect of one's self.
There are 3 box options: Culture Carton Standard (men's lifestyle items + book, $45 per month), Culture Carton Essential (lifestyle items only, $35 per month), and Book Club (book only, $16 per month). This is the review of Culture Carton Standard.
DEAL: Get 10% off your first box. Use coupon code HELLOSUB.
They are all looking good and neat upon opening. Some of the items arrived in their original packaging.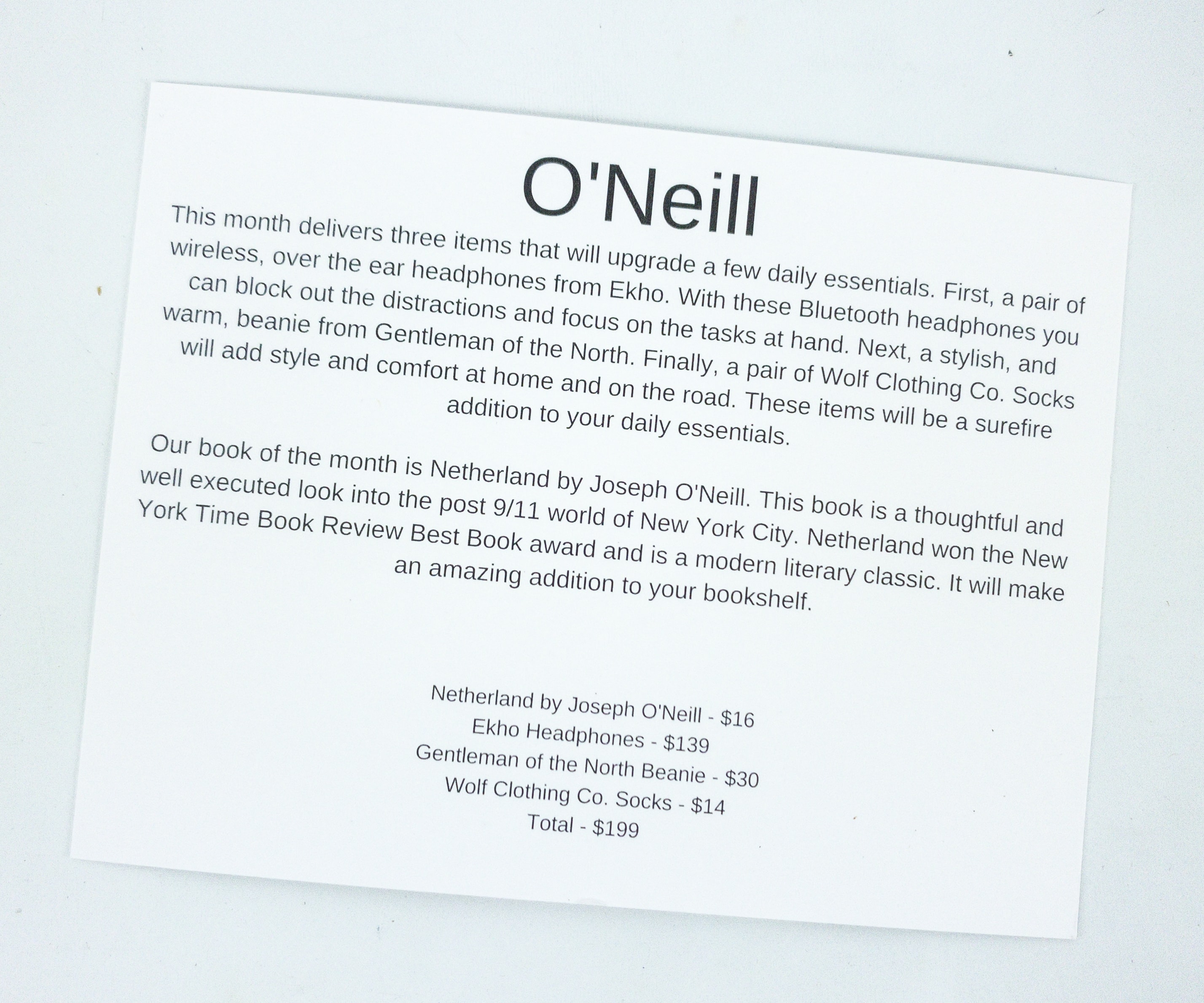 November 2019 theme is O'Neill, in a reference to the author of this month's literary selection.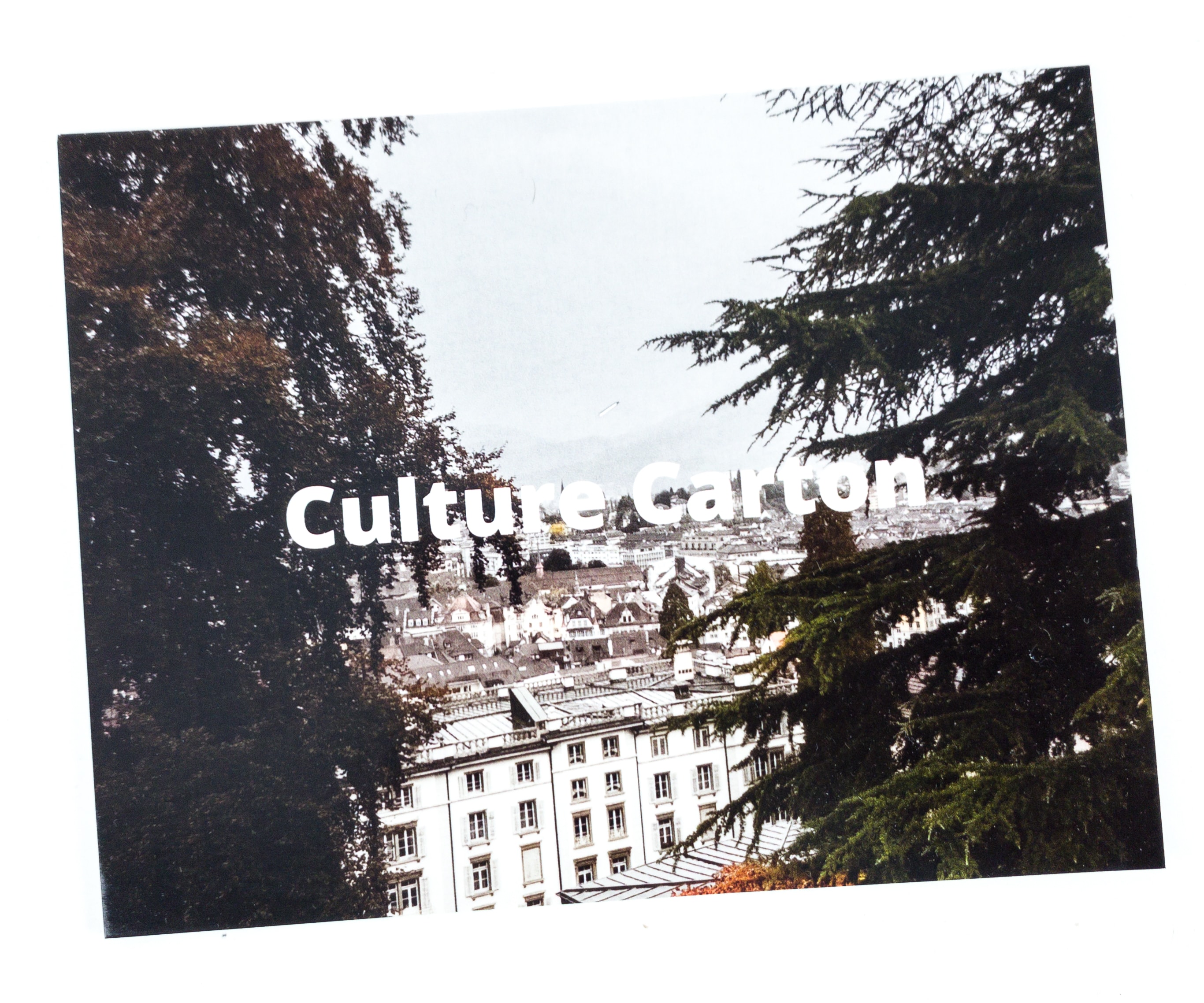 The back of the card features a beautiful scenery!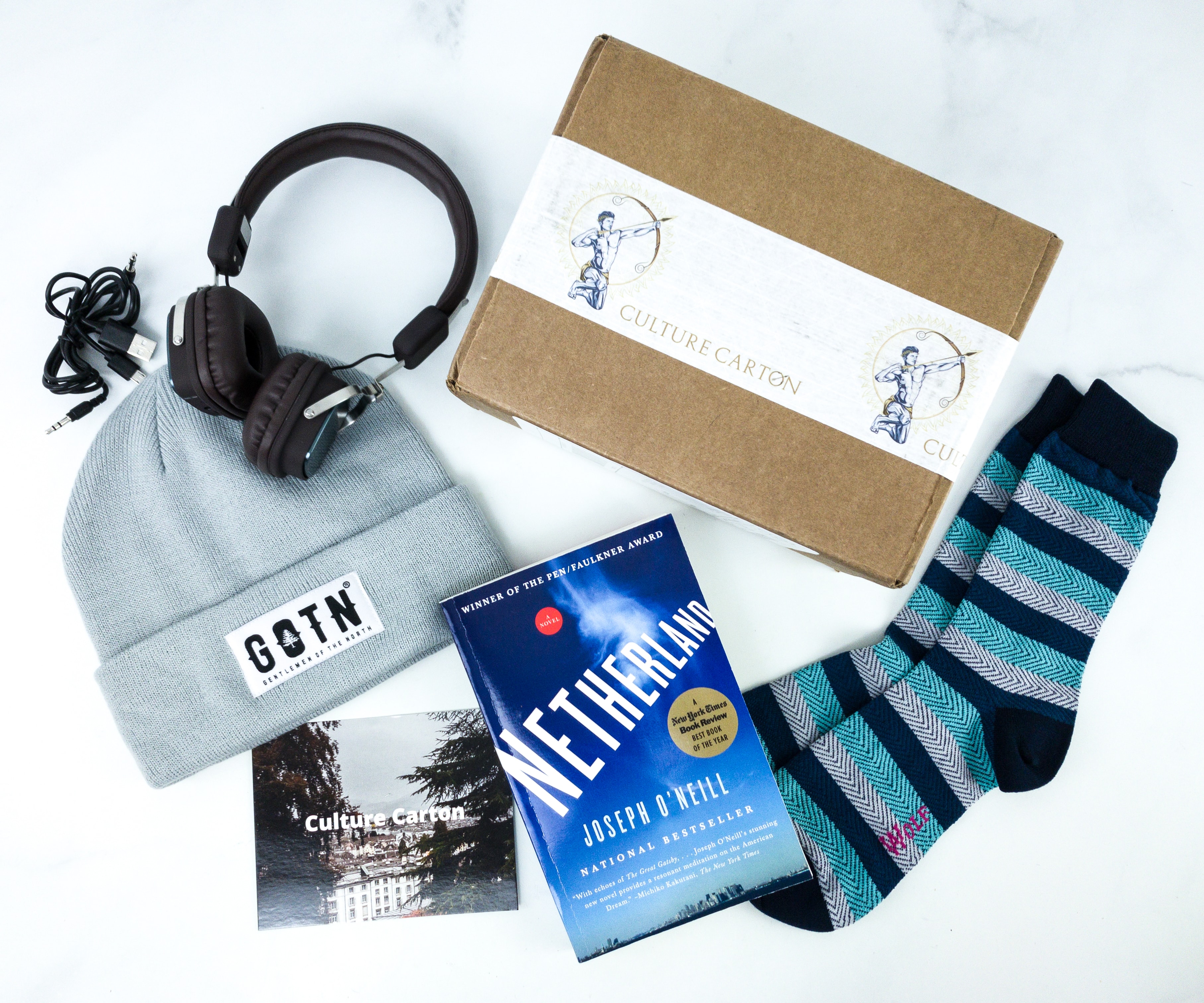 Everything in my November 2019 Culture Carton!
Gentleman Of The North Beanie – CURRENTLY SOLDOUT ($39.95; $30 on the card) It's easy to stay warm and stylish this winter season with this classic toque. It's grey, with a white patch and the branding in black. This toque is made of 30% wool and 70% acrylic. The sheep's wool is exactly what you need to keep your head nice and warm at all times, and its classic pattern will keep you trendy and never out of style.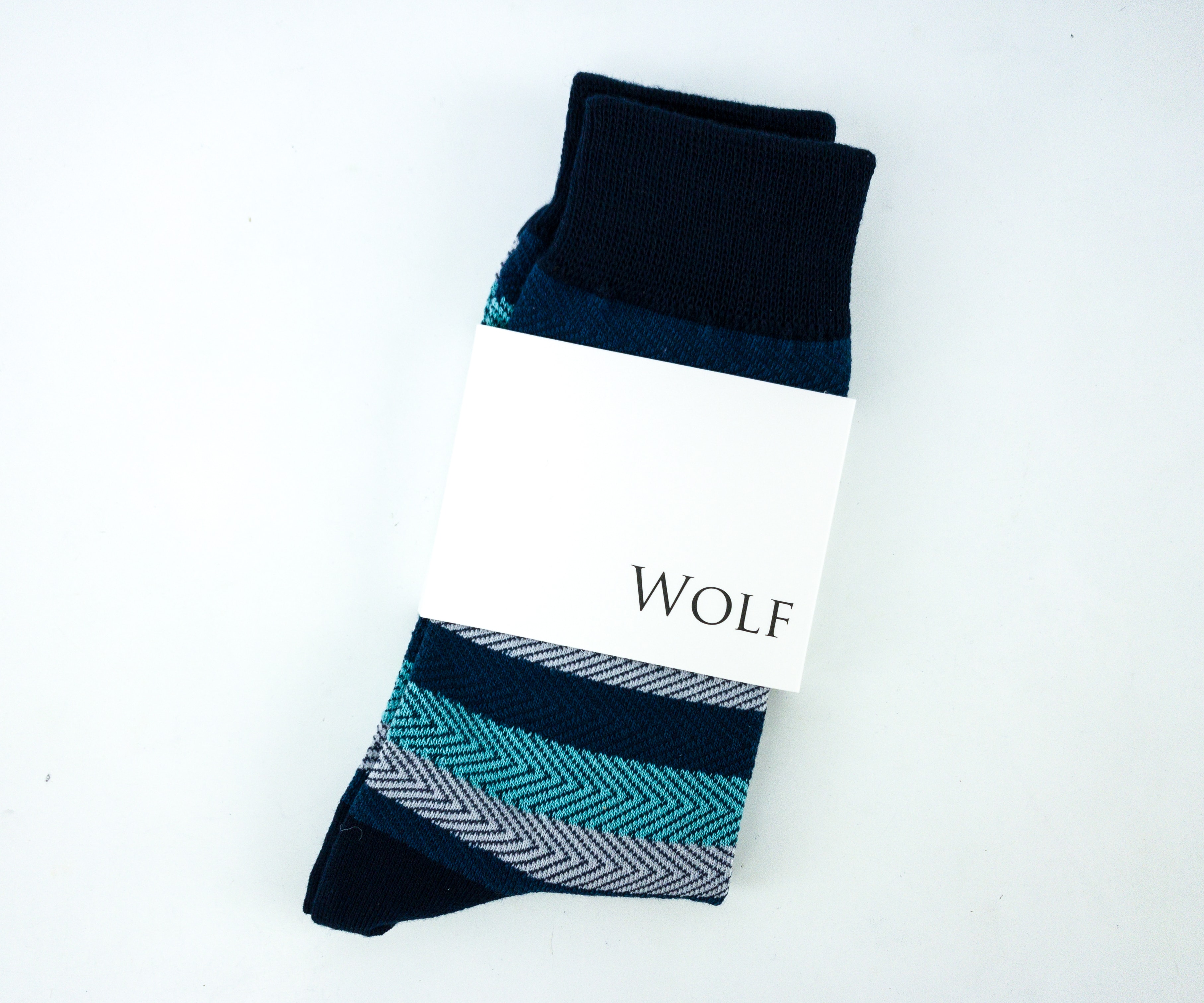 Wolf Clothing Co. Socks ($14) This pair of socks feature ripple design flows with a series of small waves created in unison. It comes in a custom Wolf packaging, a white paper sleeve with the brand name on it. I love how simple and elegant it looks.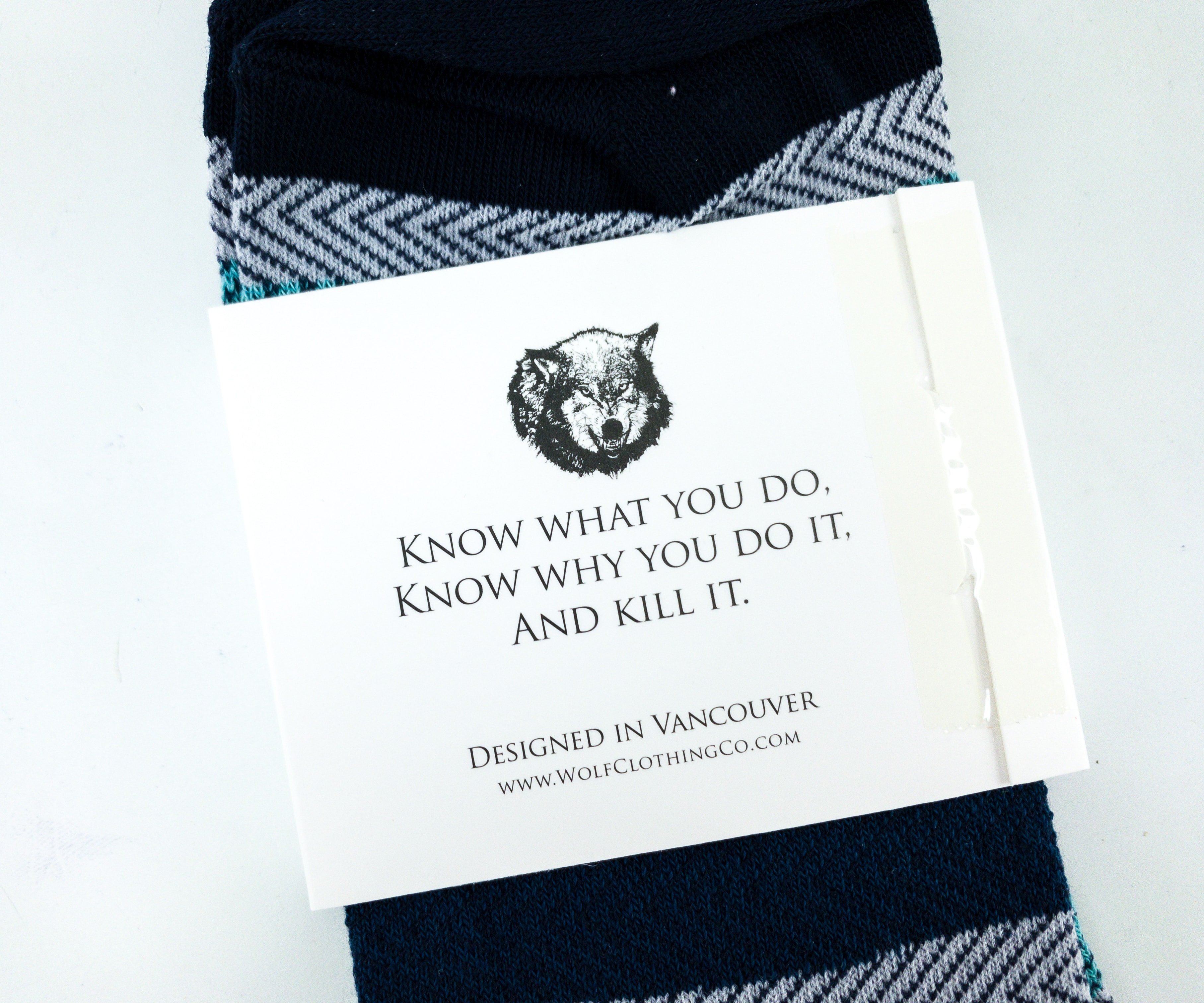 At the back of the paper sleeve is the company's motto: "Know what you do, know why you do it, and kill it." It also indicates that the socks are designed in Vancouver.
The pattern comes in different shades of blue with white, while the toes, heels, and cuffs are in navy blue. The details are quite intricate, making this pair stand out.
The trademark Wolf logo in fuchsia pink stands out on the soles of the socks. These socks are made from 80% combed cotton, 17% polyester, and 3% spandex, making them extremely soft and versatile. These socks are not too thick or too thin. Once worn, they don't just provide warmth but also maximum comfort possible.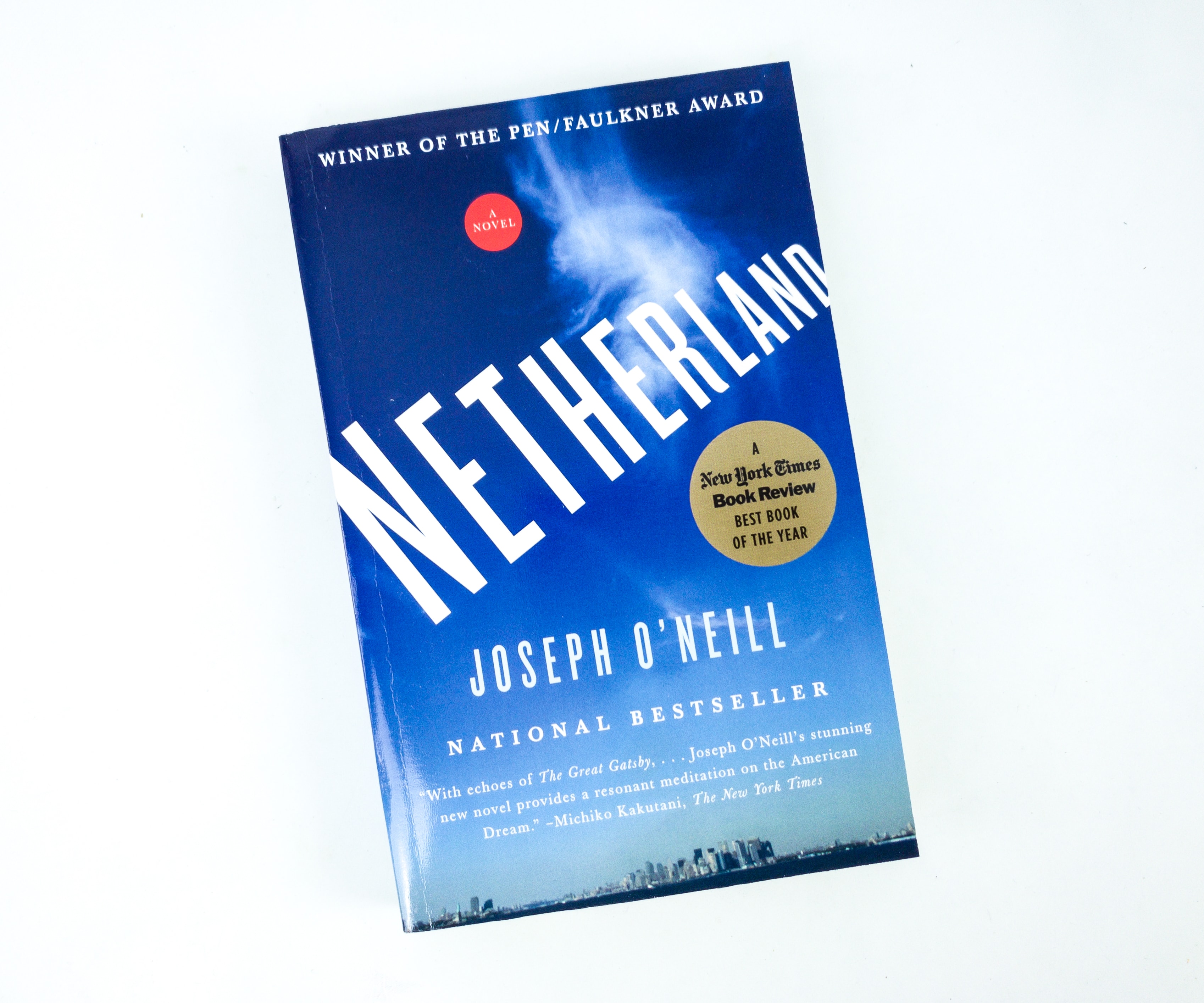 Netherland by Joseph O'Neill ($12.96)
In a New York City made phantasmagorical by the events of 9/11, and left alone after his English wife and son return to London, Hans van den Broek stumbles upon the vibrant New York subculture of cricket, where he revisits his lost childhood and, thanks to a friendship with a charismatic and charming Trinidadian named Chuck Ramkissoon, begins to reconnect with his life and his adopted country. As the two men share their vastly different experiences of contemporary immigrant life in America, an unforgettable portrait emerges of an "other" New York populated by immigrants and strivers of every race and nationality.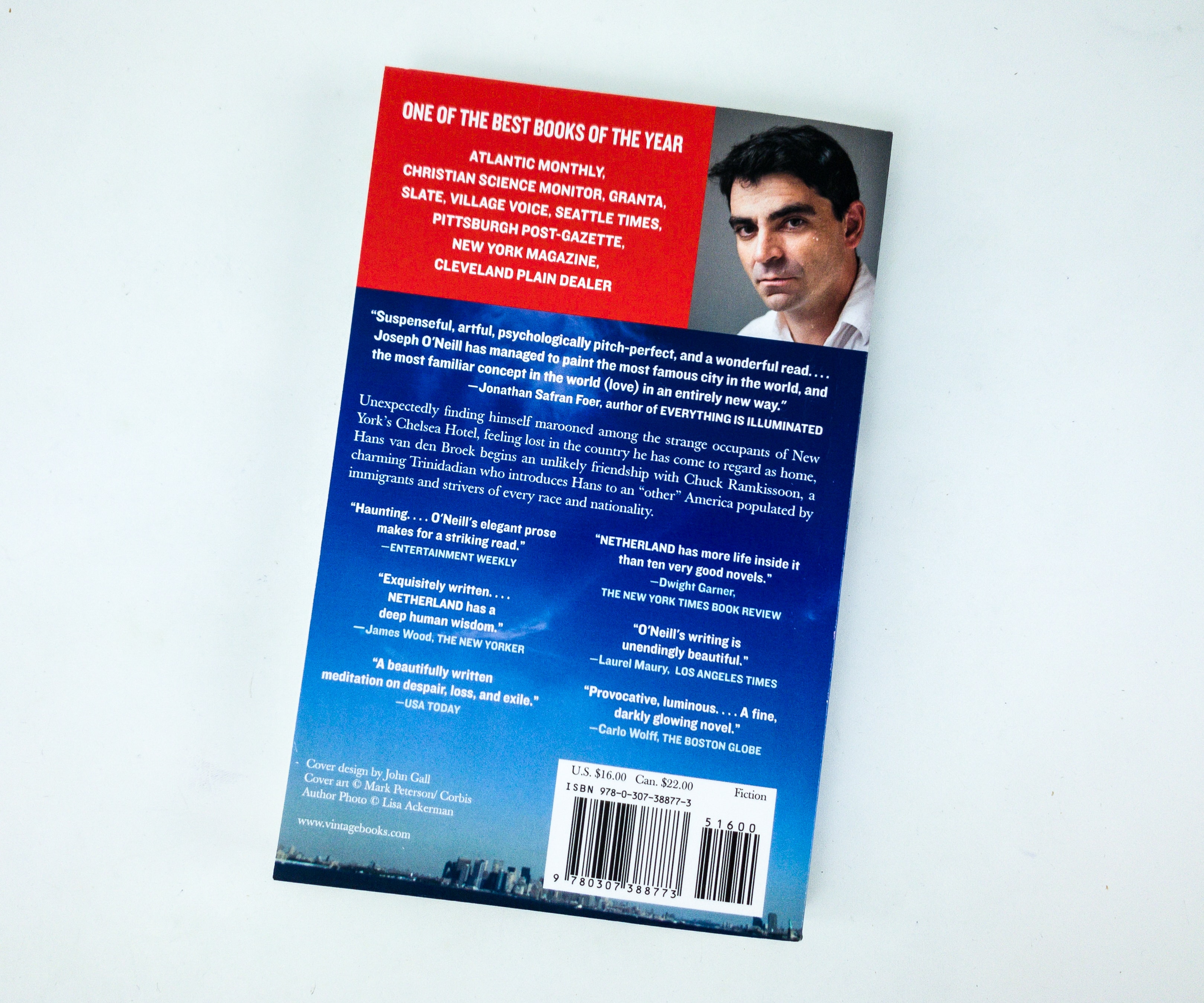 Netherland is a novel about substance and structure, foundations and constructions of memory, current events, and imagination.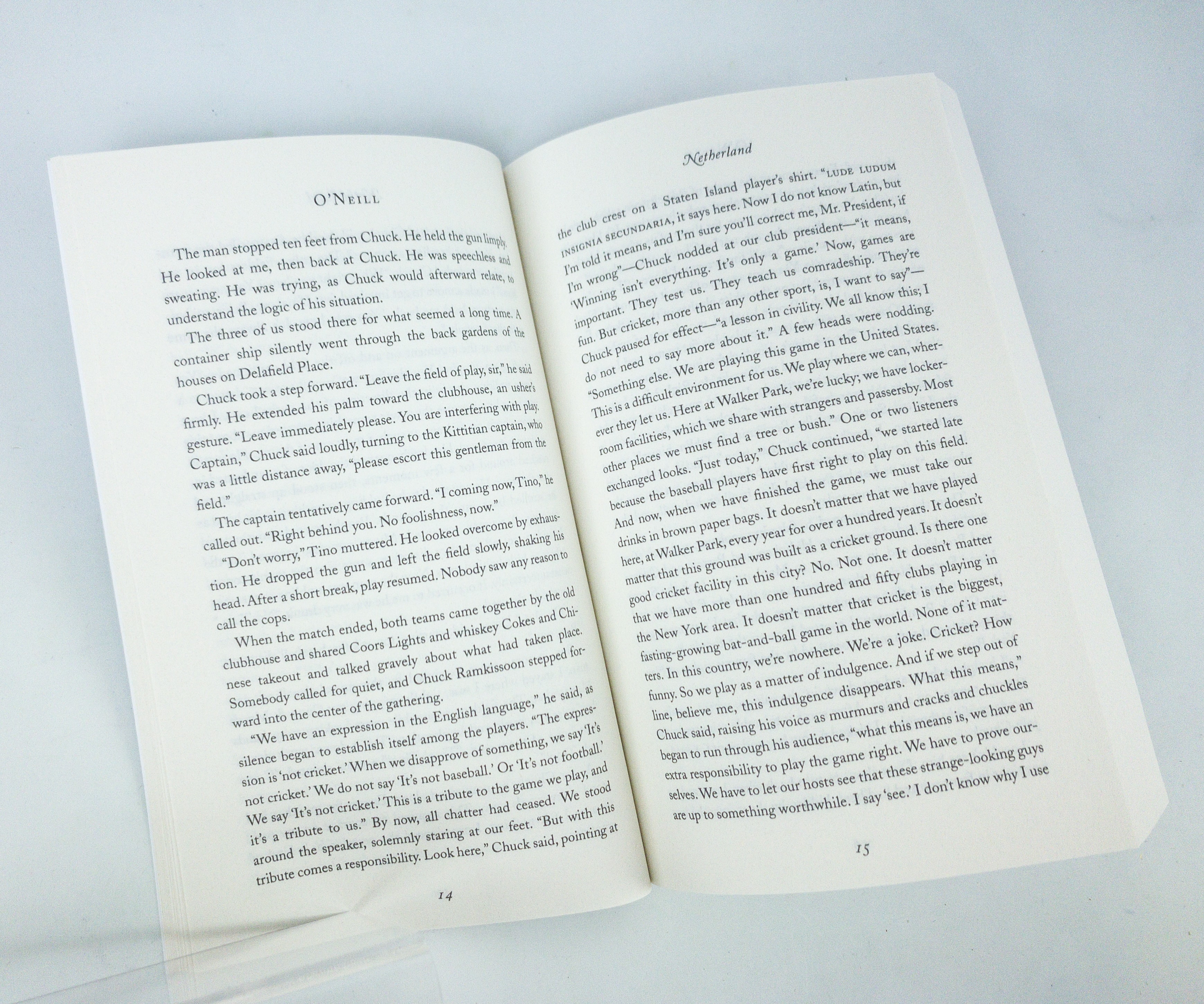 O'Neill offers an outsider's view of New York bursting with wisdom, authenticity and a sobering jolt of realism.
This book lets you bob along with Hans as he tries to figure out what he feels and what he wants. In the end, it's not quite as satisfying as I'd have liked it to be, but I found the depiction of this particular New York compelling and Hans sympathetic.
Throughout the story, Joseph O'Neill switches back and forth between the past and the present in order to fully grasp Hans' character. New York becomes to feel more and more like home to Hans as the story unravels.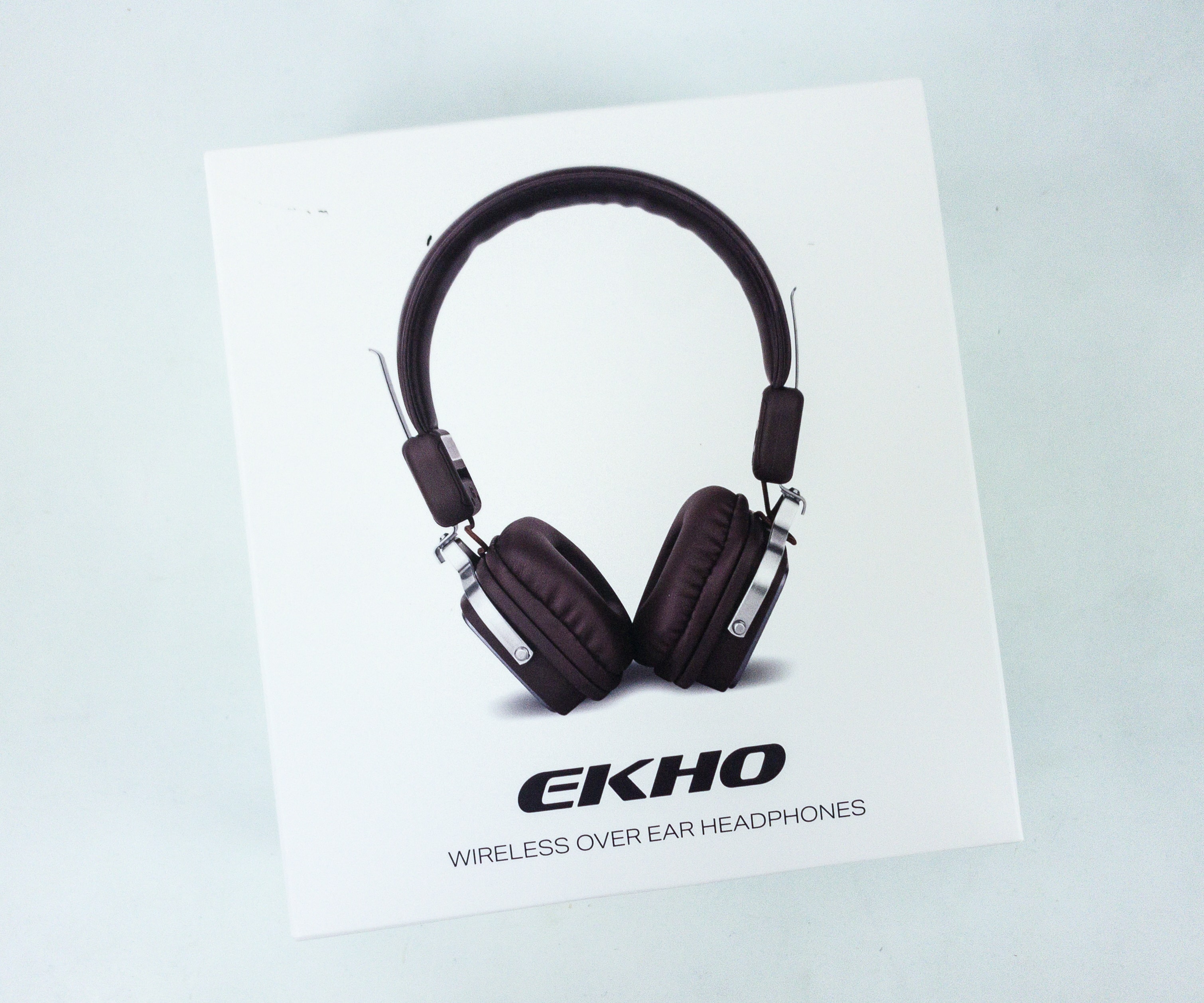 Ekho Headphones ($139) These over-ear headphones are so luxurious. You can use them in two ways, either wired or wireless! I don't mind using wired headphones indoors or just when using the computer, but it's also nice to have an option to detach them when I'm doing something active or I'm going outdoors. I'm happy to get such a versatile item!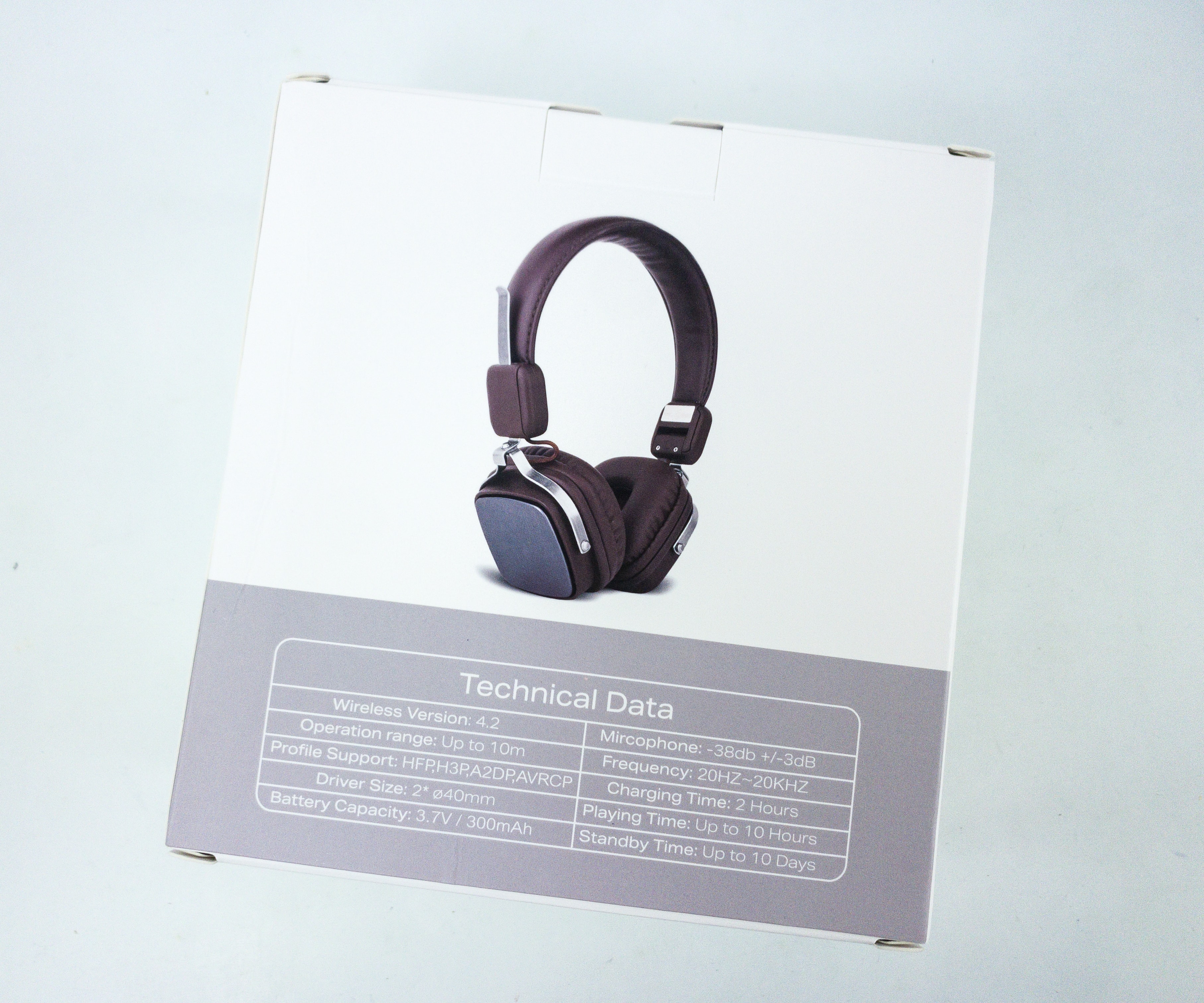 At the back of the box, you can find the technical specifications of these headphones. You just need 2 hours to charge them, and playing time can last up to 10 hours. Meanwhile, standby time is up to 10 days.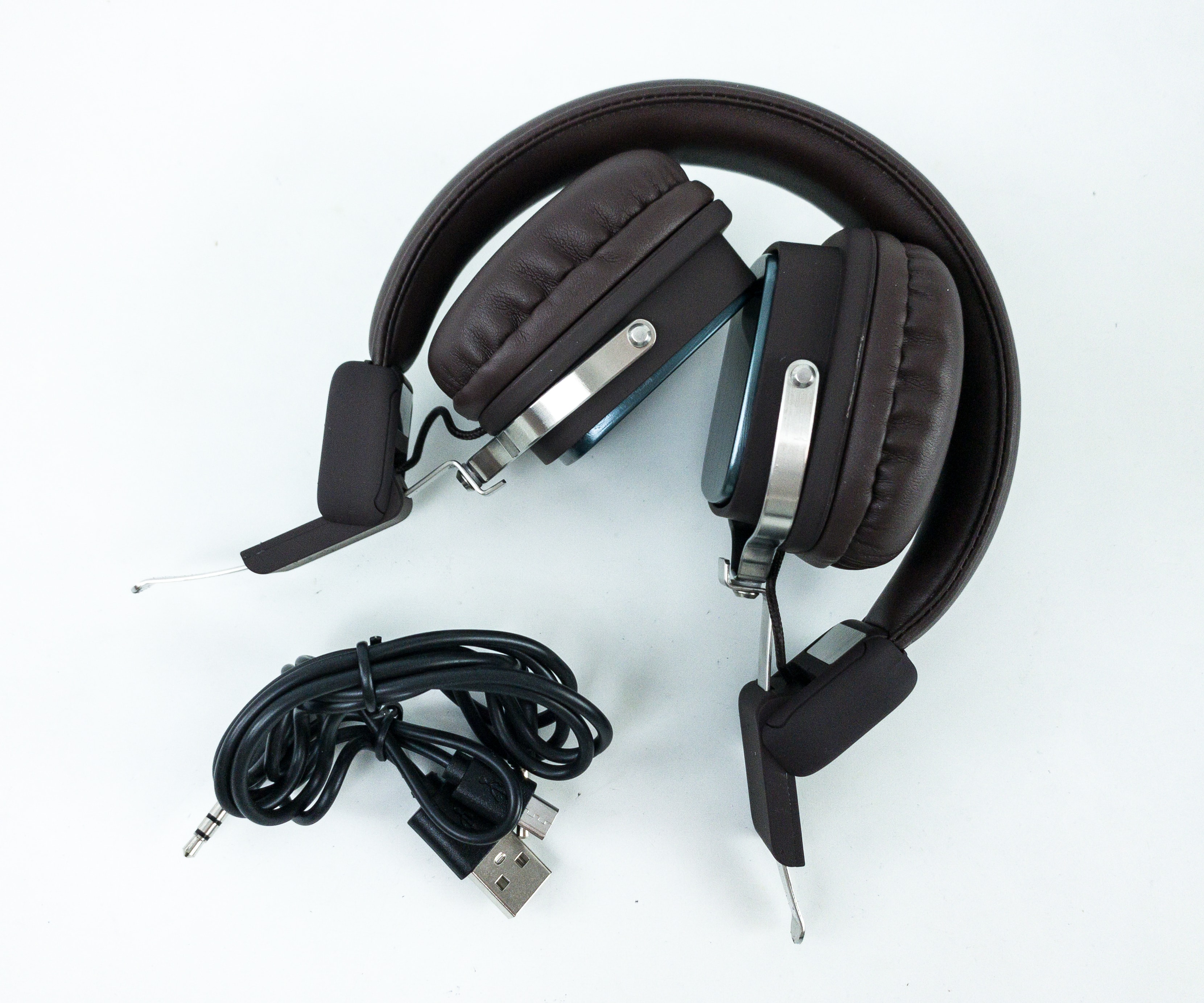 The earcups can be folded up to 180° to become smaller. I like that it occupies less space in storage and it's also easy to bring anywhere. It comes with the detachable cables: the charging cable and the removable wire should you wish to use it with the traditional cord.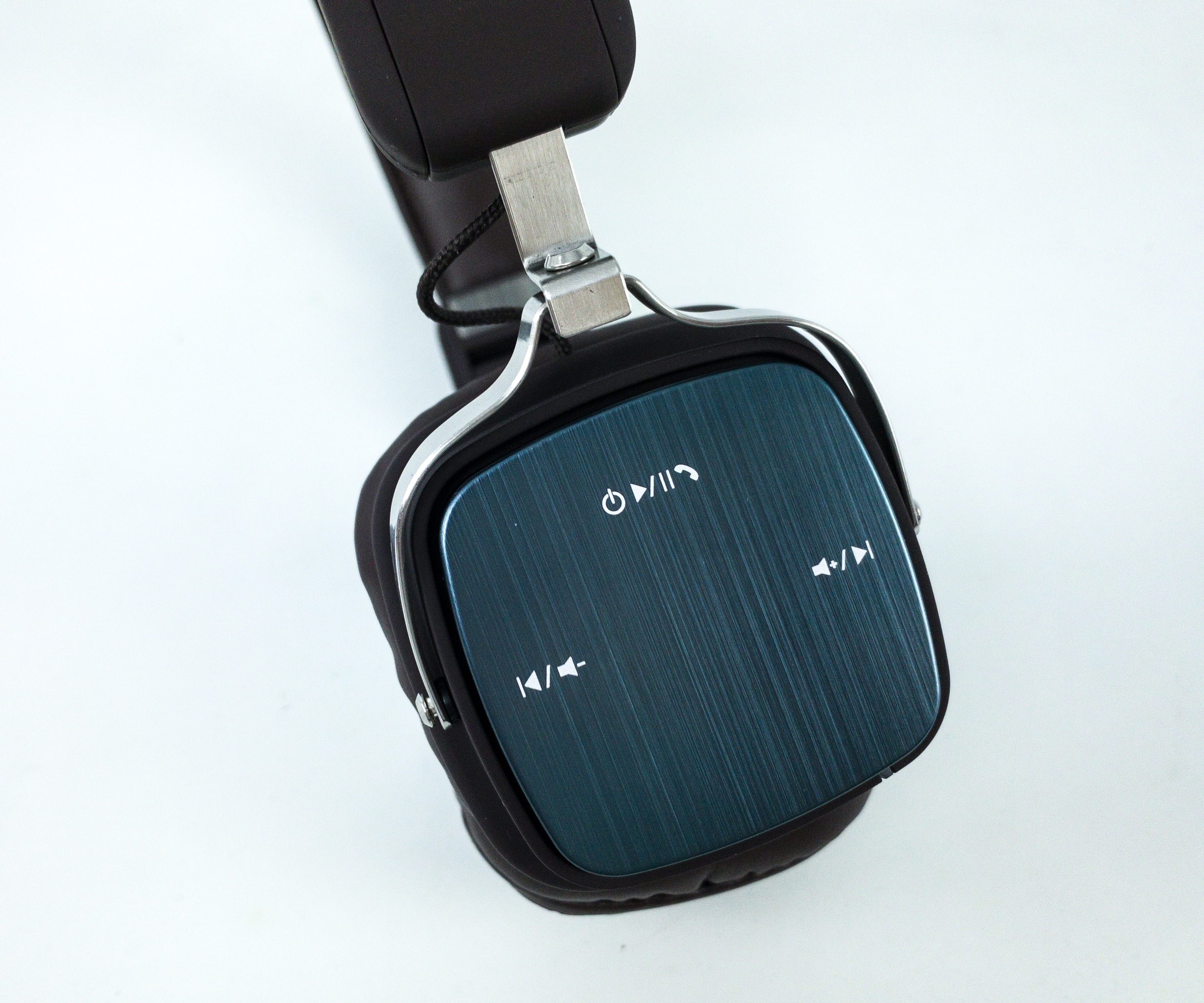 At the back of the earcup comes the control buttons like the power, volume up and down, pause, play, next and even the call button.
The earcups and headband are completely padded for added comfort, especially for prolonged wearing. It comes in an elegant black color except for the teal color at the back of each earcup.
The cables connect to the right earcup via 2 ports.  I love how smooth and refined the sound is! Its metal and leather build is very appealing.
Culture Carton has been consistently impressive! Everything inside this box is an overall definition of being cozy. The socks and the toque go well together, but also look great separately.  They're both stylish and warm, providing comfort at home or outdoors. The featured book of the month will be a great addition to my bookshelf. I also love the wireless headphones. No more worrying about wires getting caught up in my hands, thanks to its detachable cables! These are awesome upgrades to my daily essentials. This subscription is like a part men's styling box and part book club, the latter being a wonderful and underappreciated aspect that alone makes the price of subscription totally worth it.
What's your favorite item this month?