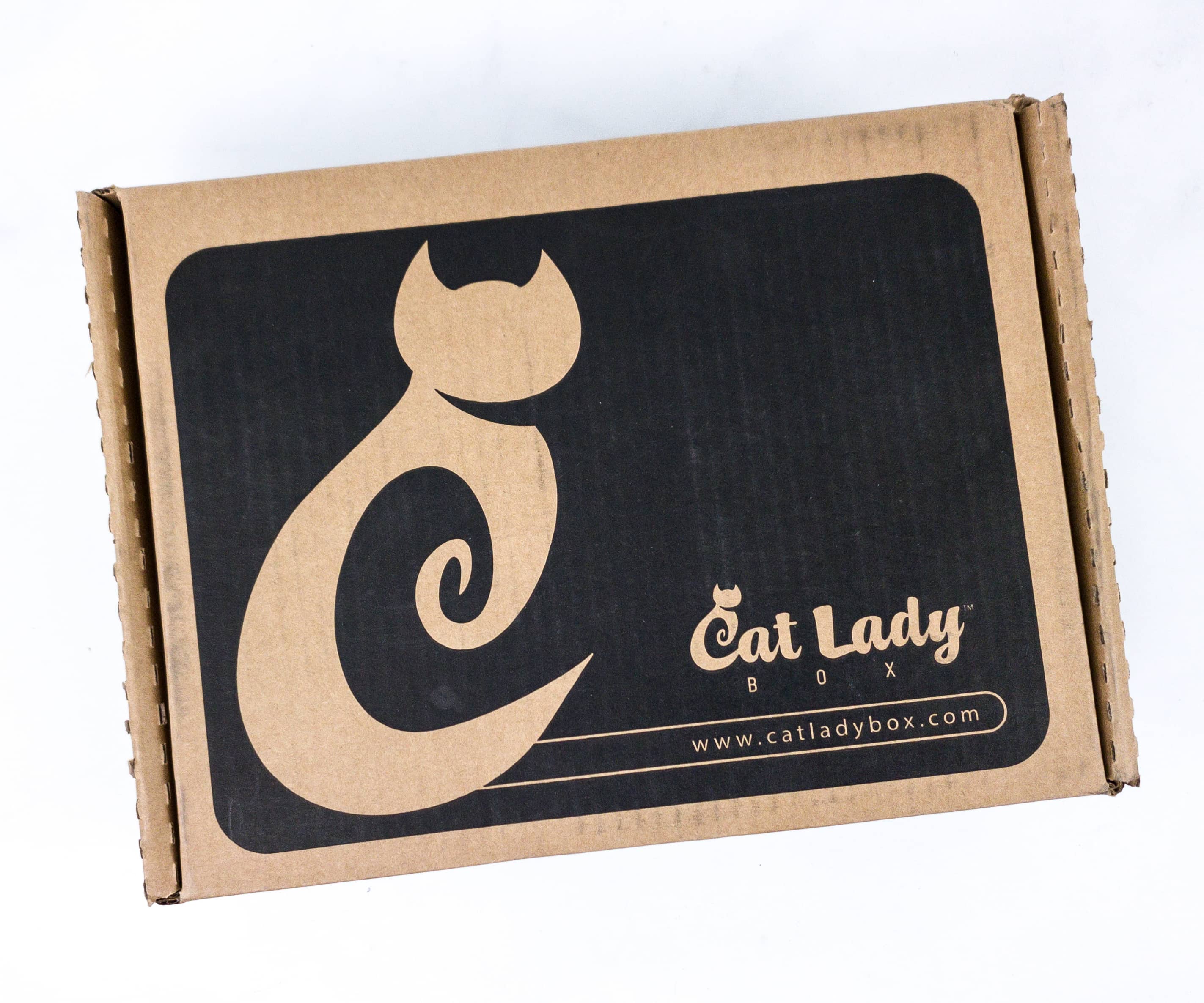 CatLadyBox sends monthly boxes for the cat ladies and their cats! There are two types of boxes: the Crazy CatLadyBox that contains cat-themed items for you and your cat, and the CatLadyBox which contains things just for you. Each curation might include cat-themed shirts, jewelry, home decor, accessories, art, and more – all delivered in a box your cat can keep.
TIP: Looking for a coupon code? Subscribe to notifications for CatLadyBox in the directory to get an email when the next one is released!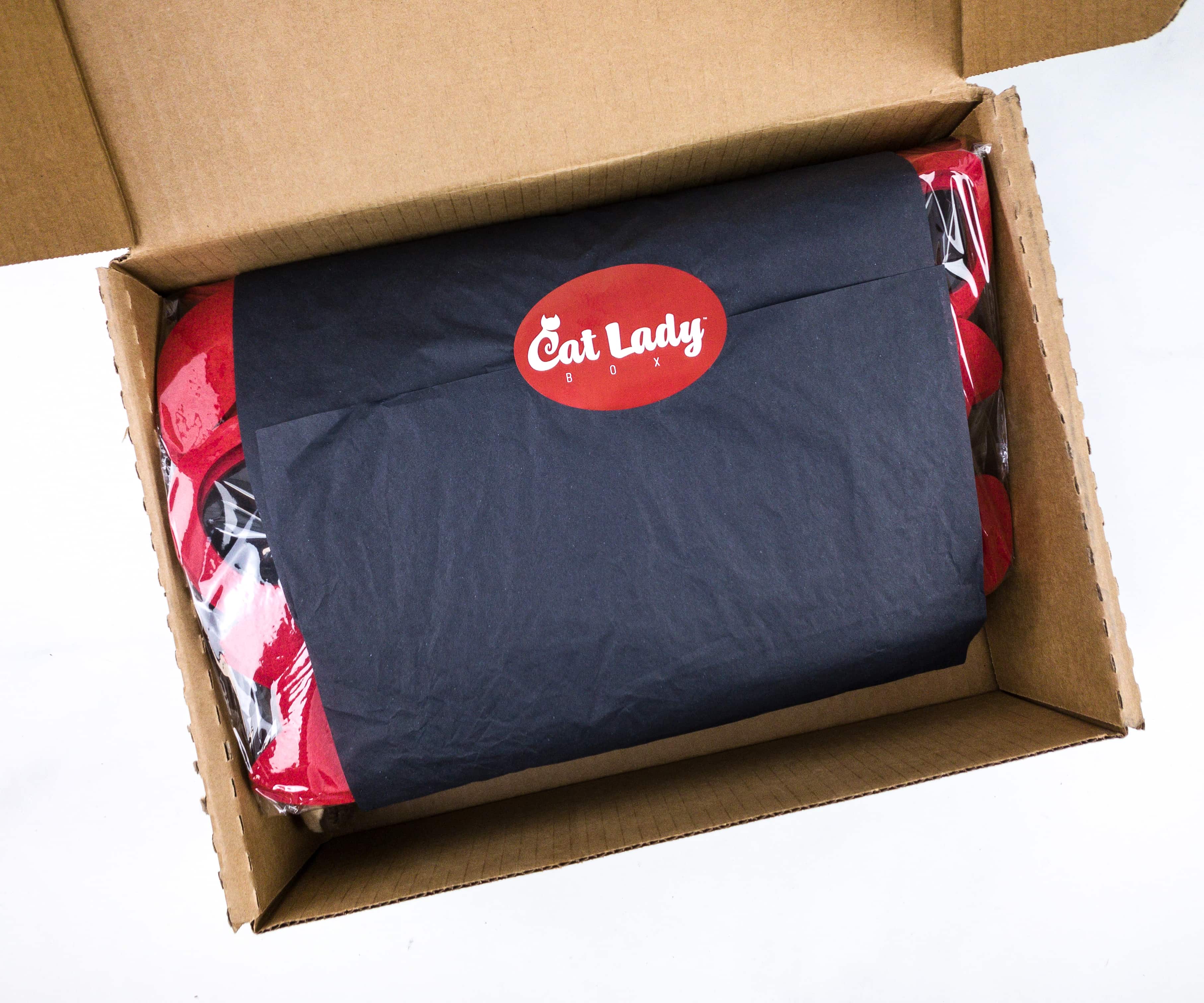 The items were wrapped in black tissue paper sealed with a Cat Lady sticker.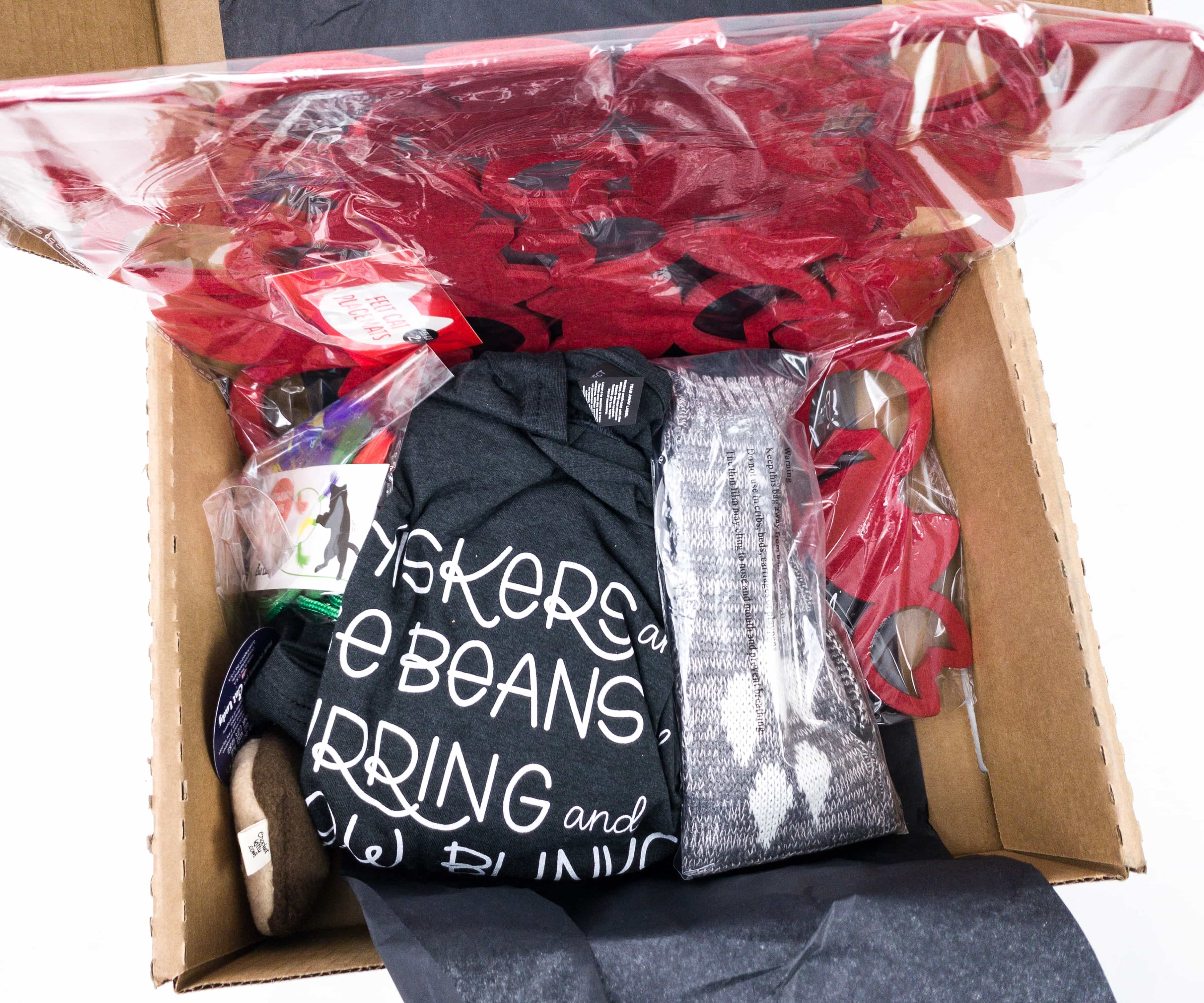 The box is full of cute stuff!
The information card features a cute cat artwork by featured CatLady artist Terry Runyan.
At the back, there's a list of all the items in the box with their retail value and a brief description. The December 2019 theme is Meowy Holidays!
Everything in my CatLadyBox!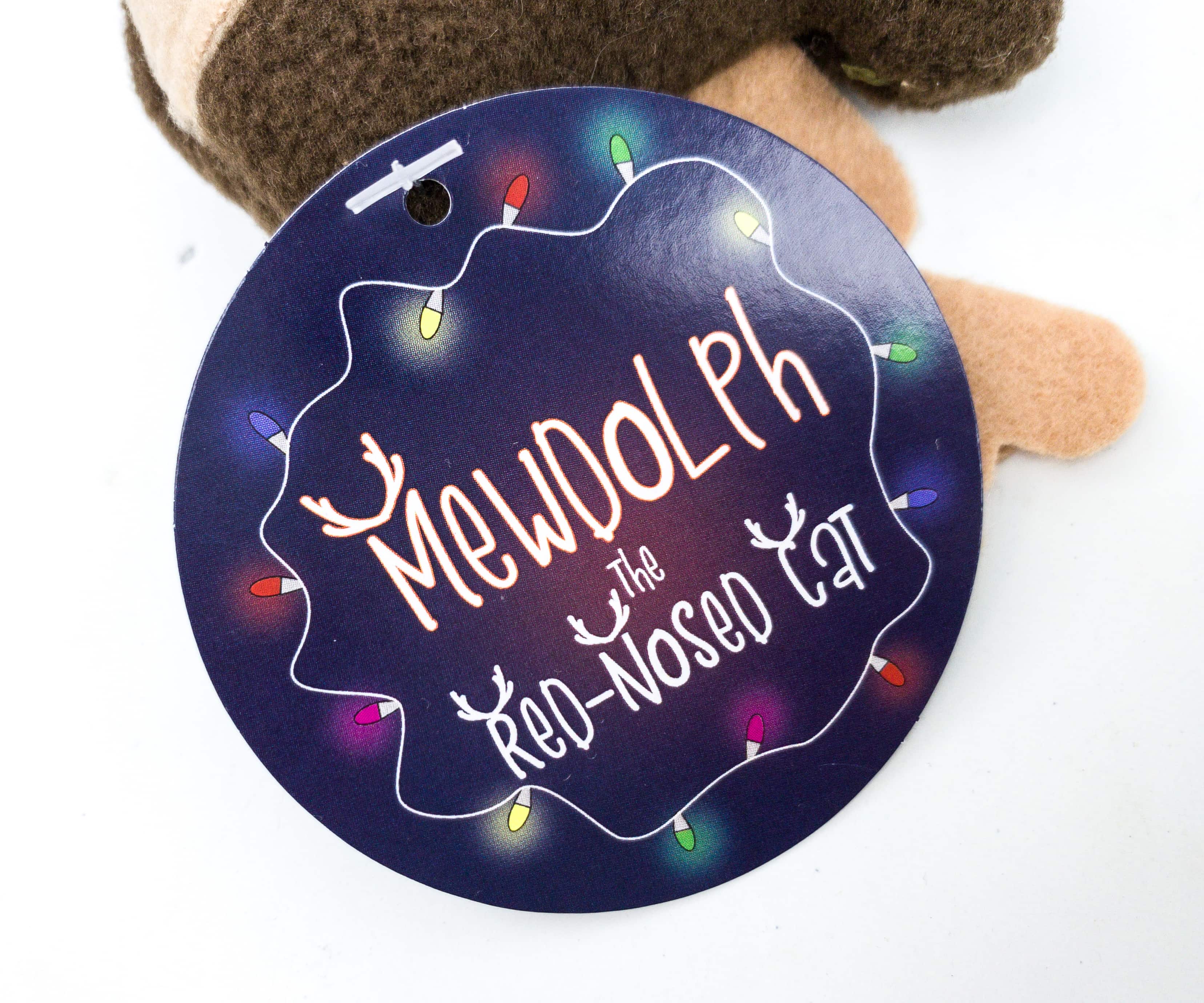 Mewdolph the Red-Nosed Cat Catnip Toy ($5.99) It's not a red-nosed reindeer but a red-nosed cat toy, and it's meant for your feline friend's enjoyment!
Of course, the kitty toy has a popular red, shiny nose! It even comes with antlers and stuffed with catnip so cats won't get enough of it.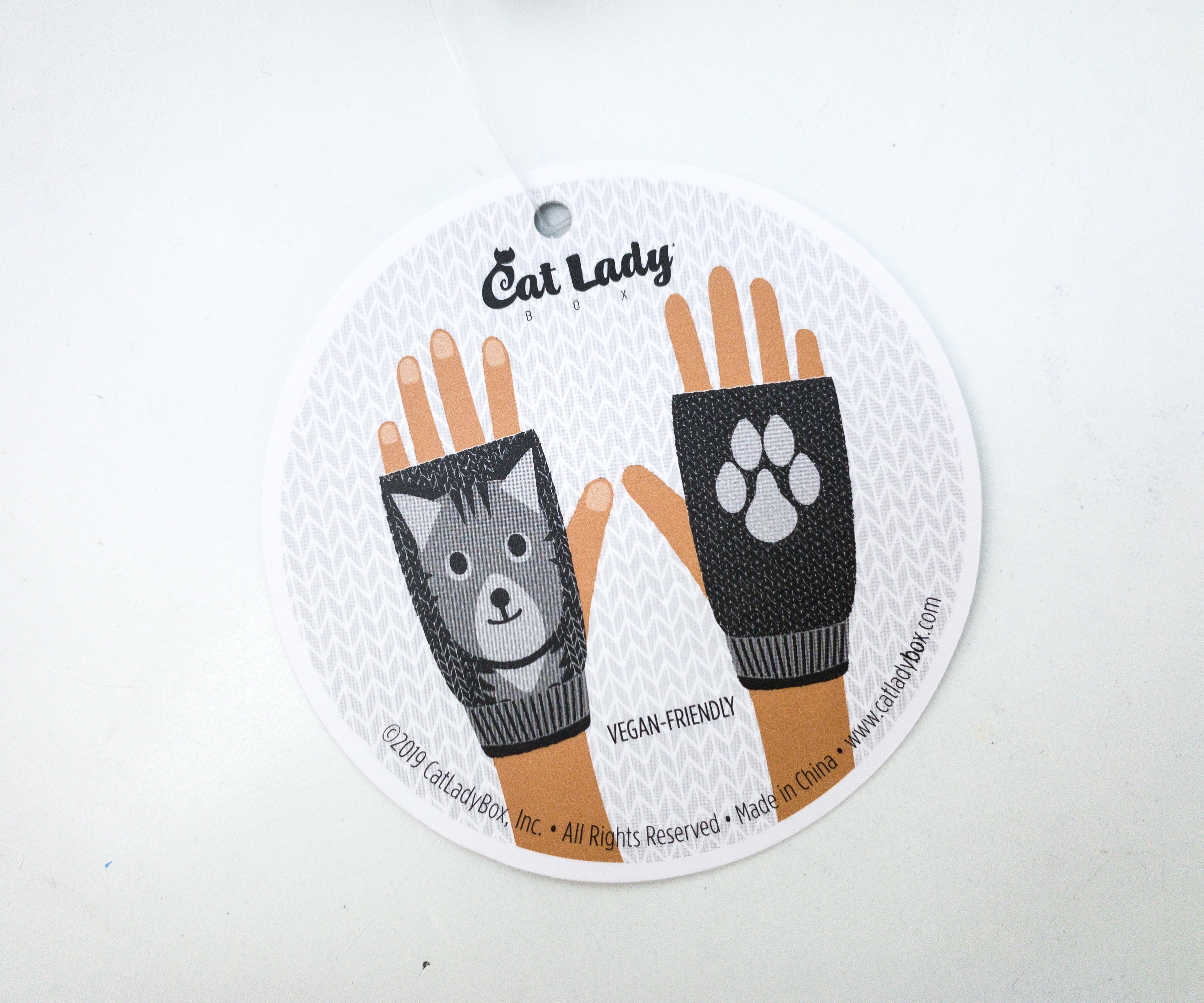 Cozy Cat Wrist Warmers ($22.99) Colder days call for a warm and cozy outfit. To complete that is a nice set of warmers!
The cozy knit kitty warmers look adorable, even with that kitty's sad eyes!
Staying at home or working at the office, I definitely need something to keep my hands warm!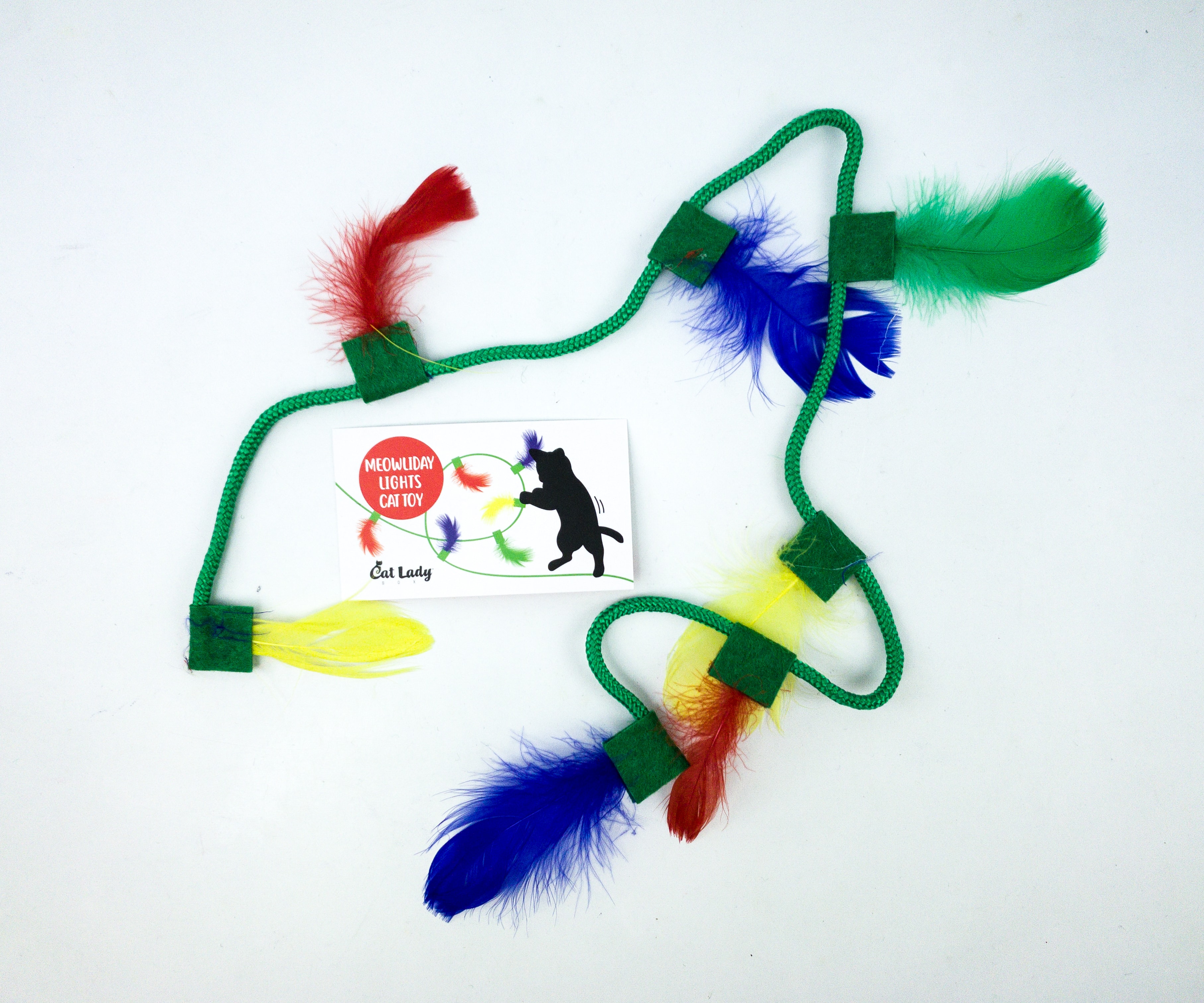 Meowliday Lights Feather Cat Toy ($5.99) Another toy for the kitties is this feather toy. The feathers are arranged on a string, just like Christmas lights, and they come in different bright colors. You can play tug with your cat using this!
Favorite Things Long Sleeve Hoodie ($26.99) Here's another wearable perfect for the cold season!
I'm so happy that it's in black and the design on the hoodie is really cute as well!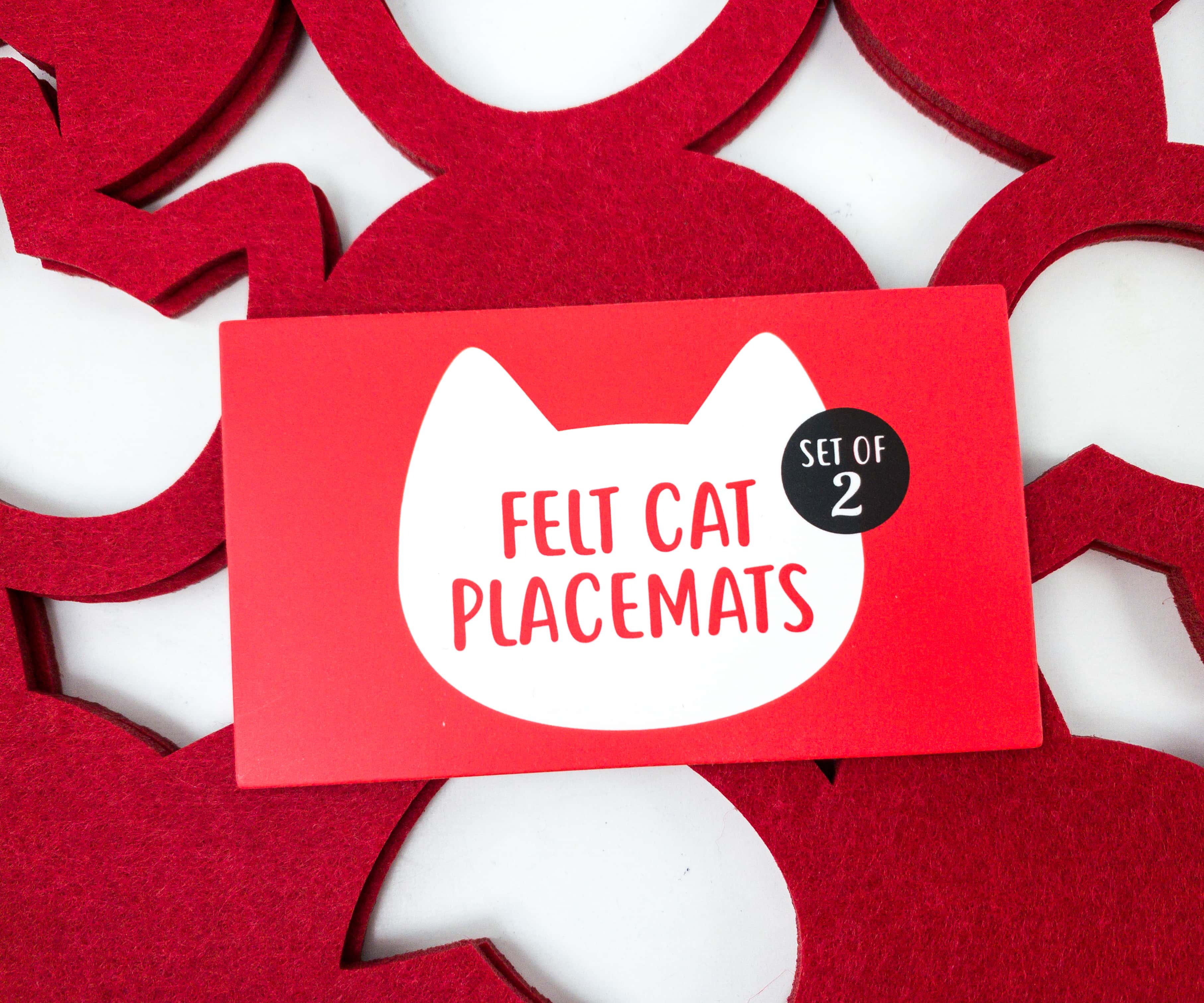 Jolly Cats Felt Placemats ($9.99) A kitty-themed Christmas set-up won't be complete without some adorable cat placemats!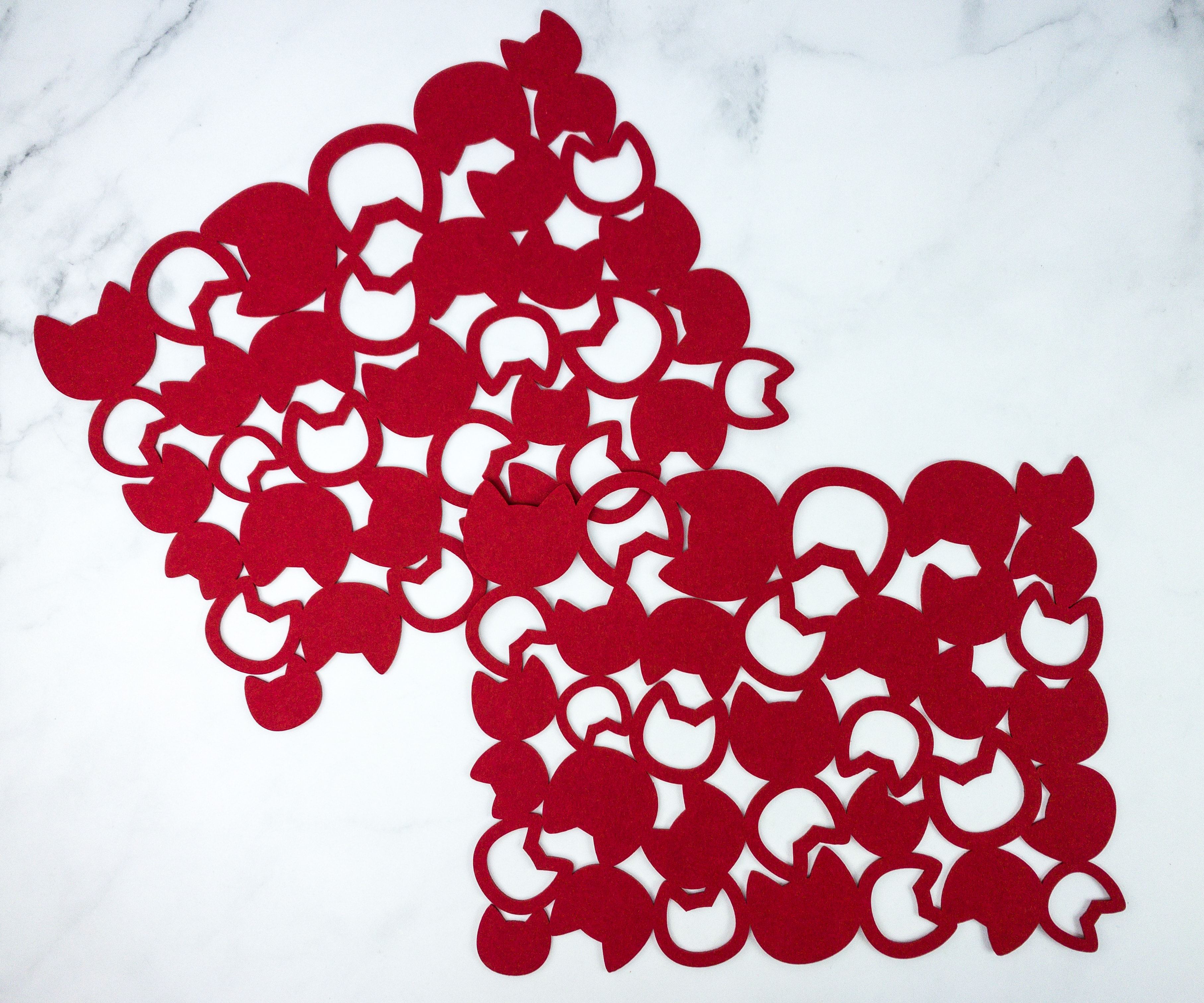 The placemats look festive with that really vibrant red color!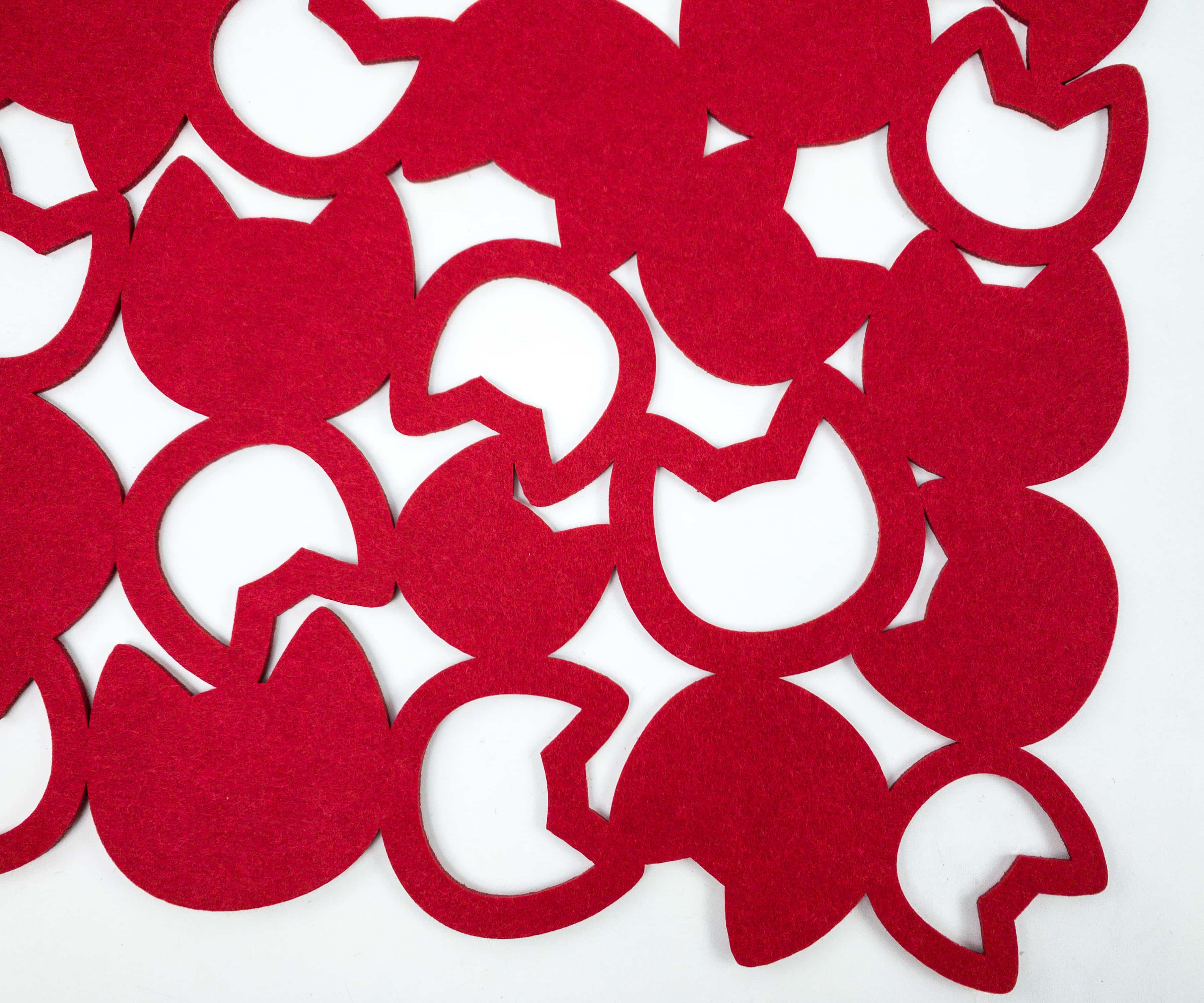 I also like how they arranged different cat heads to make up the whole mat! It's really cute and I wish I also have come kitty-shaped plates, cups, and utensils to go with these!
It's really a Merry Meow-liday with these CatLadyBox inclusions! They toys are all fun and appropriately themed for the season. Adding warmers and hoodie in the bunch is just awesome. They give me warmth and make me feel cozy, which is exactly what I need right now. It's definitely an amazing holiday box for both humans and cats alike! And if you don't own a cat and just love kitty stuff, you can get a box just for you!
What do you think of this month's box? Does your cat give 2 paws up?