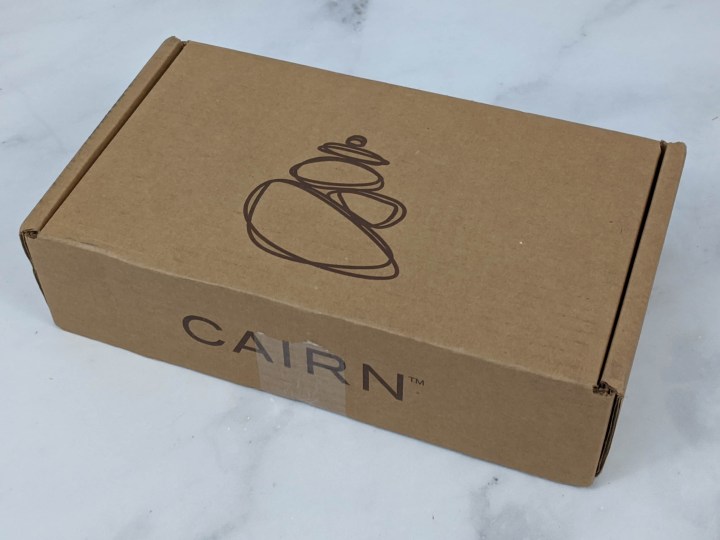 Cairn is a monthly subscription box (or bag!) for those who love spending time in the outdoors. Each month, you can expect to receive 3-6 cool products that will help you enjoy your time in the outdoors even more. Subscriptions cost $29.99 each month, but the cost goes down with longer subscriptions. Shipping is free for US subscribers and $5 to Canada.
Cairn promises that the total retail value of the items in each box will exceed $50, with a mix of gear, apparel, food, skin care, and emergency tools. If you complete the subscriber profile, the box will be curated to best match your outdoor lifestyle. As such, most months will see a variation of boxes, while there may be some months when everyone will get the same thing.
DEAL: Use code HAMMOCK to get the Hammock Collection Box as your first month! See the review of the Hammock Box!
OR Use code TRAILHEAD to get the Trailhead welcome box your first month!  See the review of the Trailhead Box!
Every month, you receive a newsletter with some information and discount codes to the products included in this month's collection. This month's theme is Safe and Sound and this collection will bring products that are space efficient to support your health and safety everywhere you go.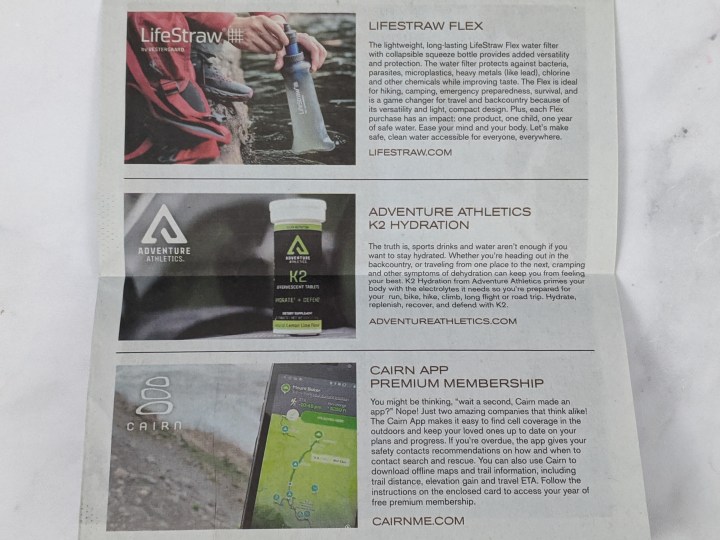 We get full information about the items included in the box.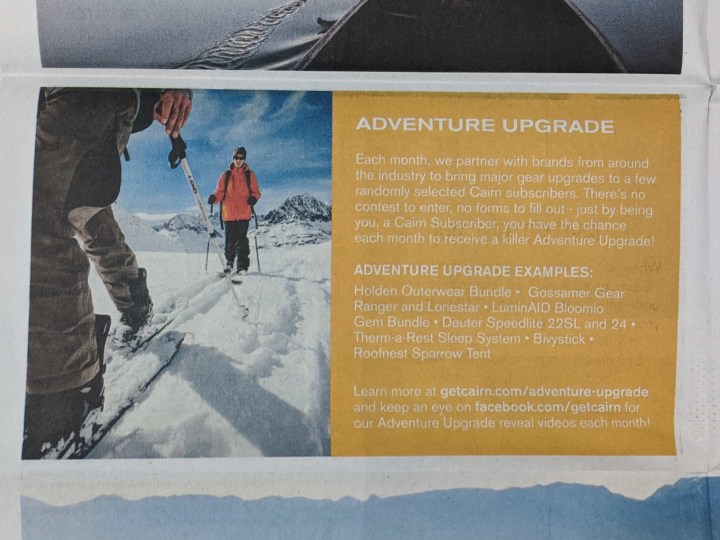 Every month, some lucky Cairn subscribers will be randomly selected to win an upgrade. All you have to do is being a Cairn Subscriber!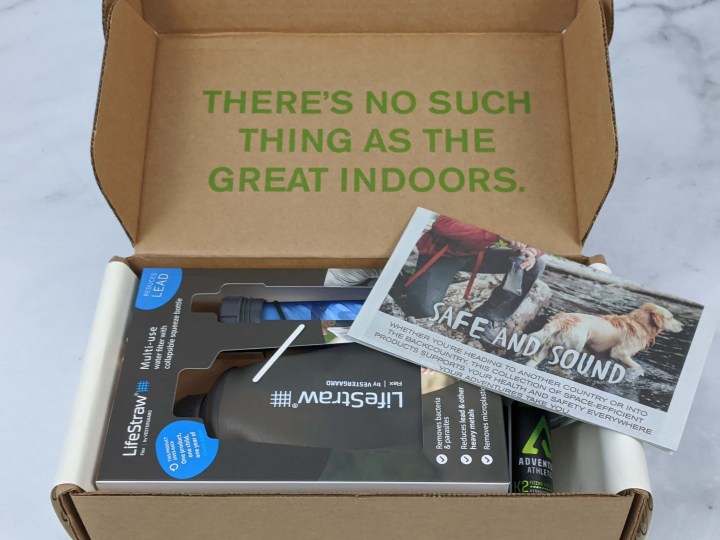 Some months, you'll receive your collection in an envelop instead, depending on the items.
LifeStraw Flex. This multi-use water filter comes with a collapsible water bottle.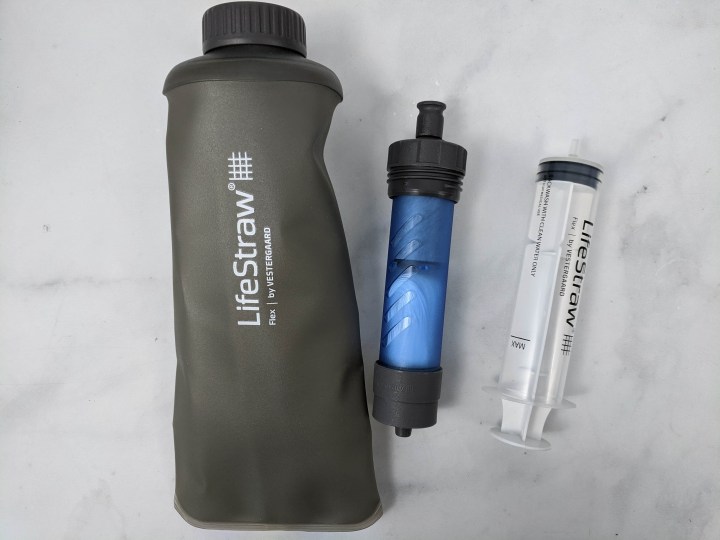 The water filter fits inside the collapsible water bottle, but can be screwed on top of a normal water bottle. The tip of the filter acts as a straw so you can drink straight from the filter.
The hollow fiber removes minimum 99.999999% of waterborne bacteria, and 99.999% of waterborne protozoan parasites (up to 2,000 liters), and filters 0.2 microns, exceeding EPA drinking water standards. It also reduces chlorine, lead and other heavy metals and improves taste and reduces bad odor.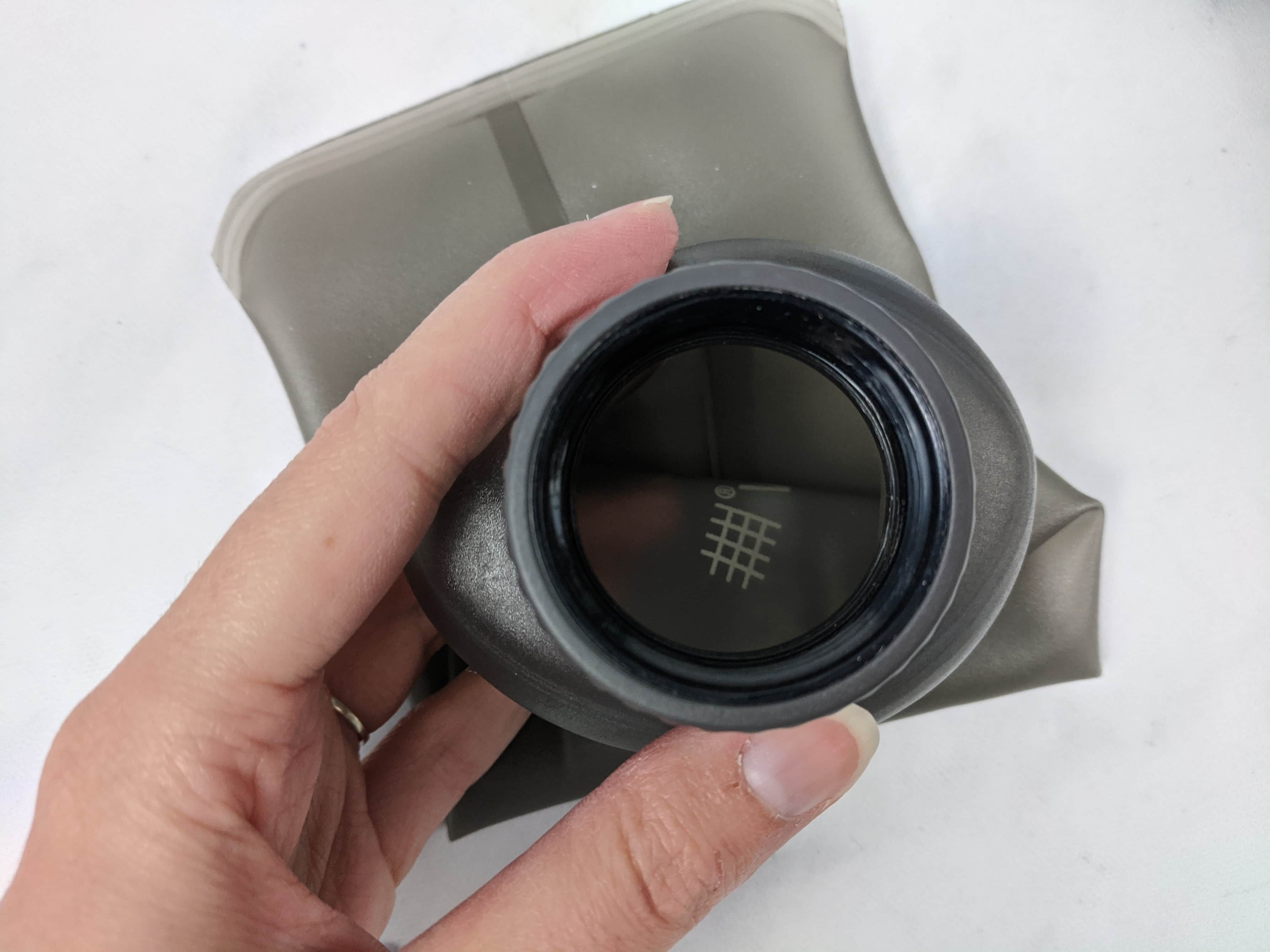 With the big opening, it's easy to fill it with water from rivers and other water source and the filter will be good for up to 100 liters.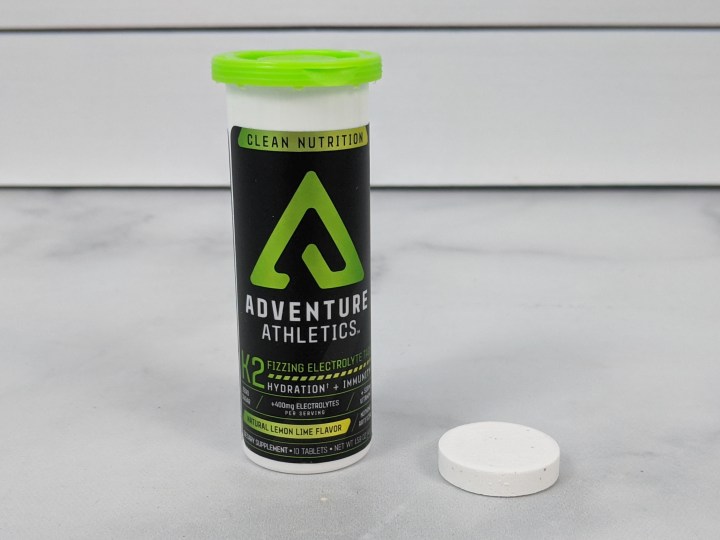 Adventures Athletics K2 Hydration – Lemon Lime Flavor. These elctrolytes comes in tablet form and it fizzes and dissolve in contacts with water.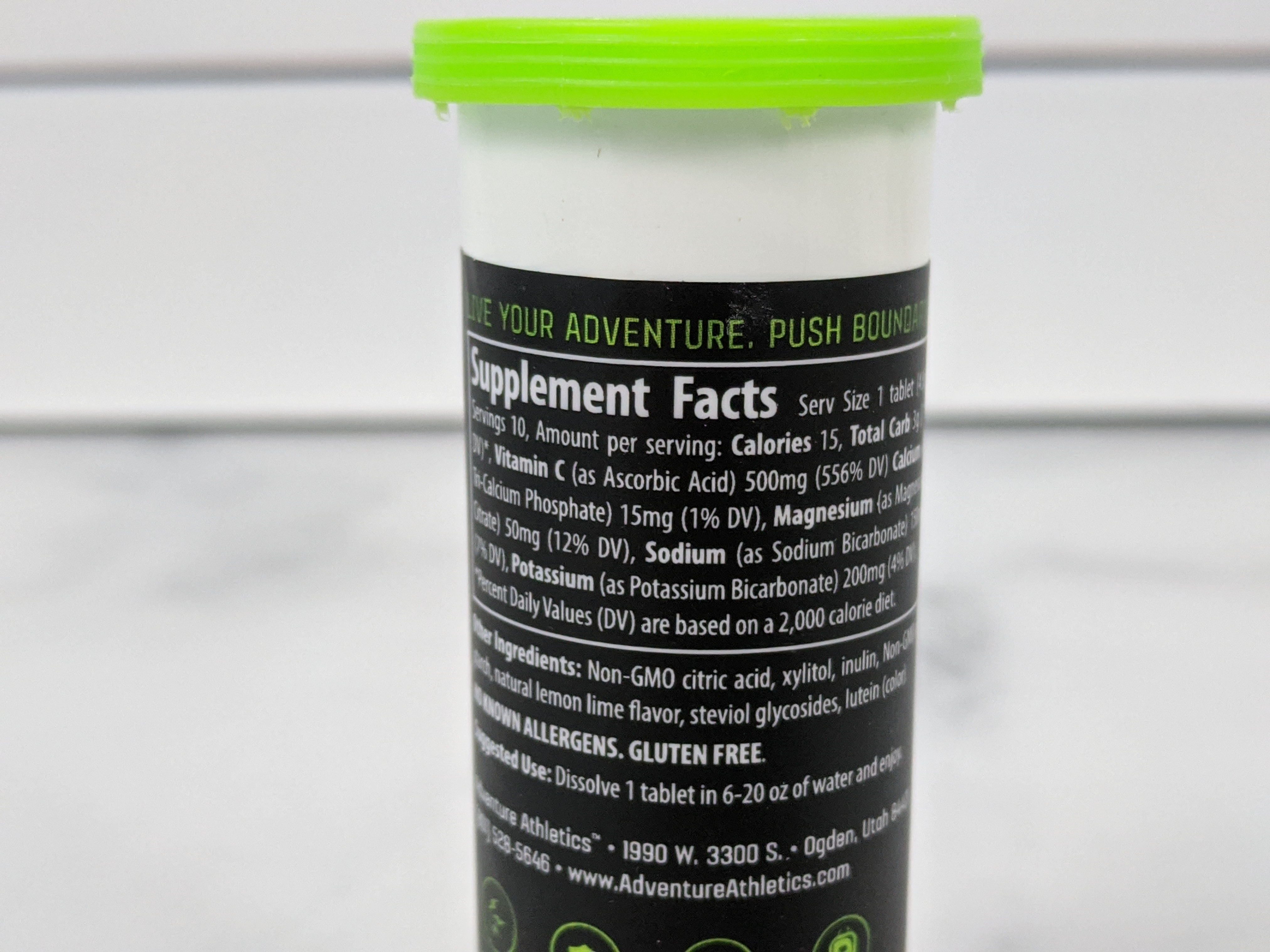 It contains Vitamin C, Calcium, Magnesium, Sodium and Potassium, perfect for sweaty moment or throughout a day hike. I love them also for when I'm down with a cold or when I generally feel dehydrated. The taste is subtle, but nice and smooth.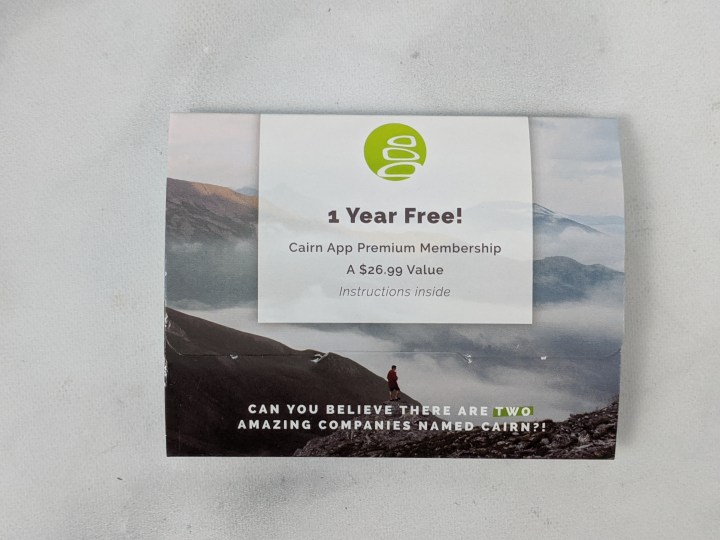 Cairn App Premium Membership. This is NOT an app from Cairn Subscription box, but both companies share their love for the Outdoors. This app will make it easier to find cellphone coverage while in the outdoors, and you can set up a safety network with your love ones to know when and how to send help if you are overdue. The app also makes it possible to download offline topo maps and record your hiking trail.
All you need is to download the app and create an account with the email associated with your Cairn Subscription Box account.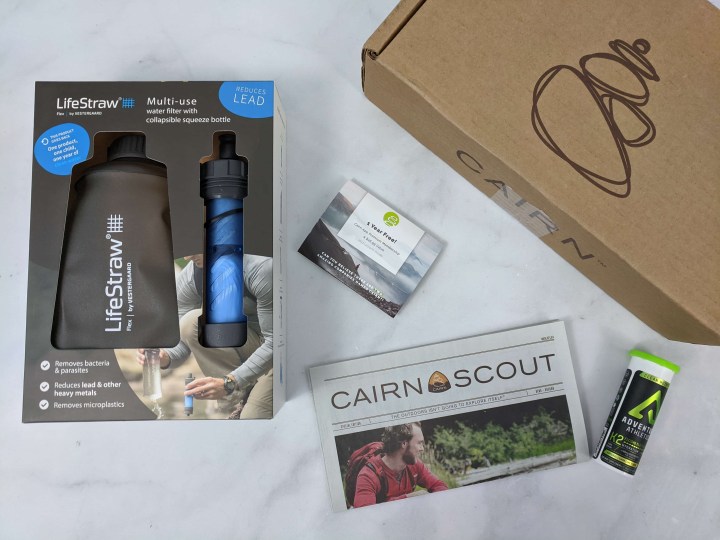 I really like my new water bottle as it's something I wish I add a couple of years ago when I got lost in the wood and ran out of fresh water. The Electrolytes are a must. They are easier to carry and portion than powder and they taste quite nice. I like the idea of the Cairn App and I'm looking forward to try it out after the winter.
What did you think of this month's Cairn box?