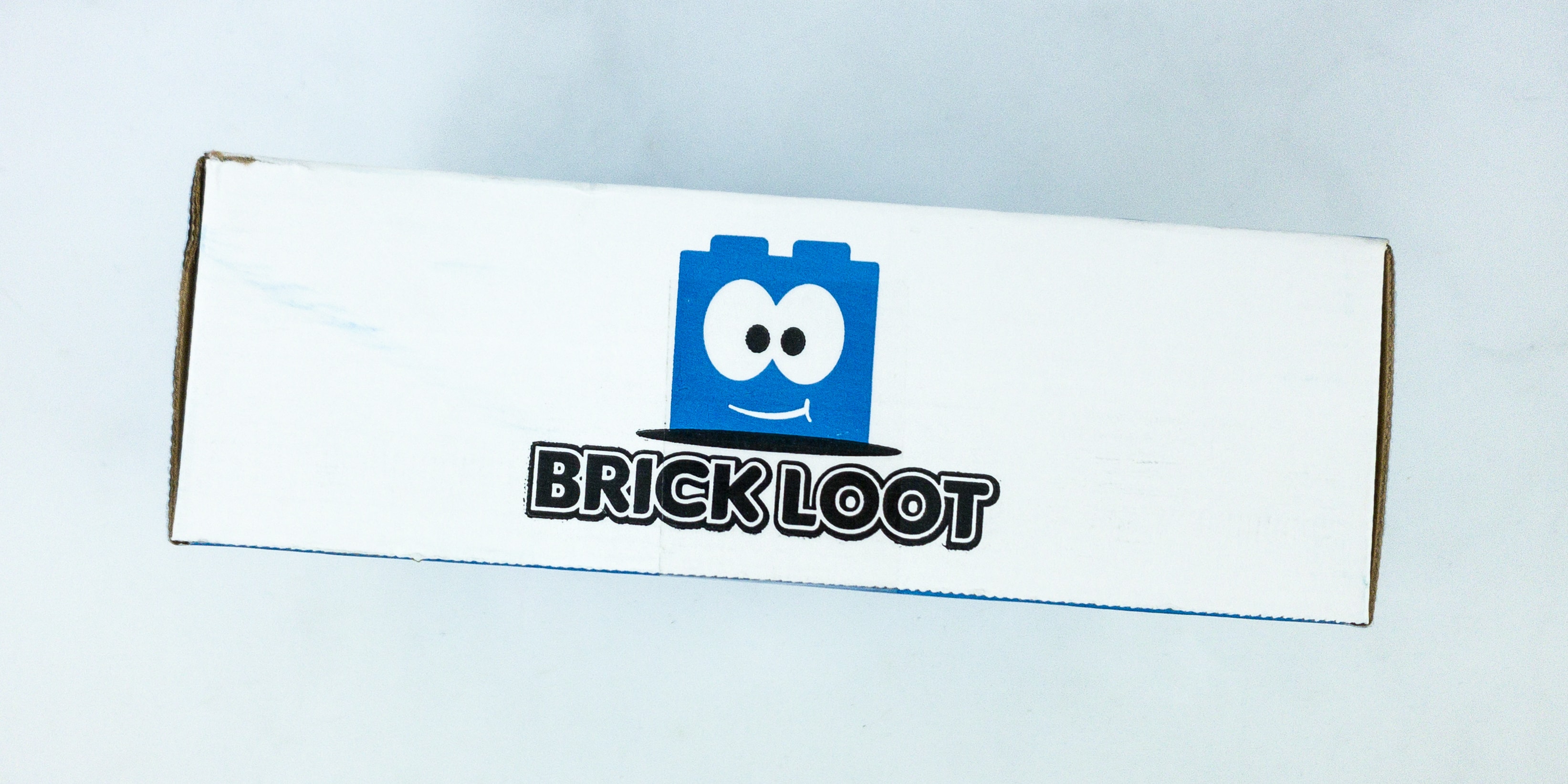 Brick Loot is a monthly subscription box filled with LEGO-compatible items, bricks, and brick building accessories for LEGO fans. Every themed Brick Loot box is filled with 4-8 items that were handpicked by Brick specialists who scour the world for the newest and coolest products for you to collect. Usually, you can expect a custom mini-fig, two or more custom builds, and lighting or other customization products.
DEAL: Use code HELLO15 to save 15% on your entire subscription! OR use code KIDCEO to save $5 on your first box!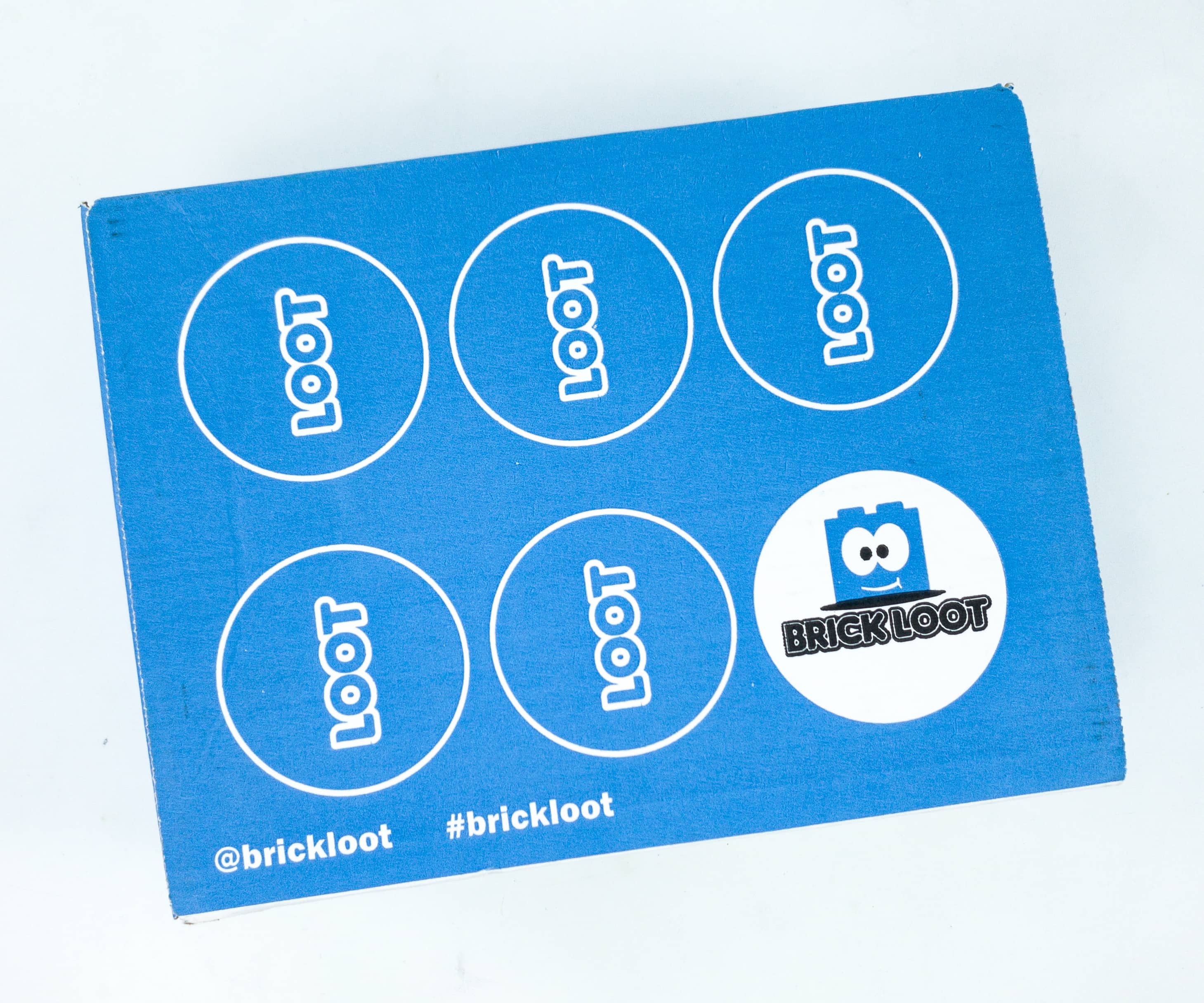 The box arrived in perfect condition.
All the items came in their individual packaging.
There's a promotional card for Made in Venice the Movie.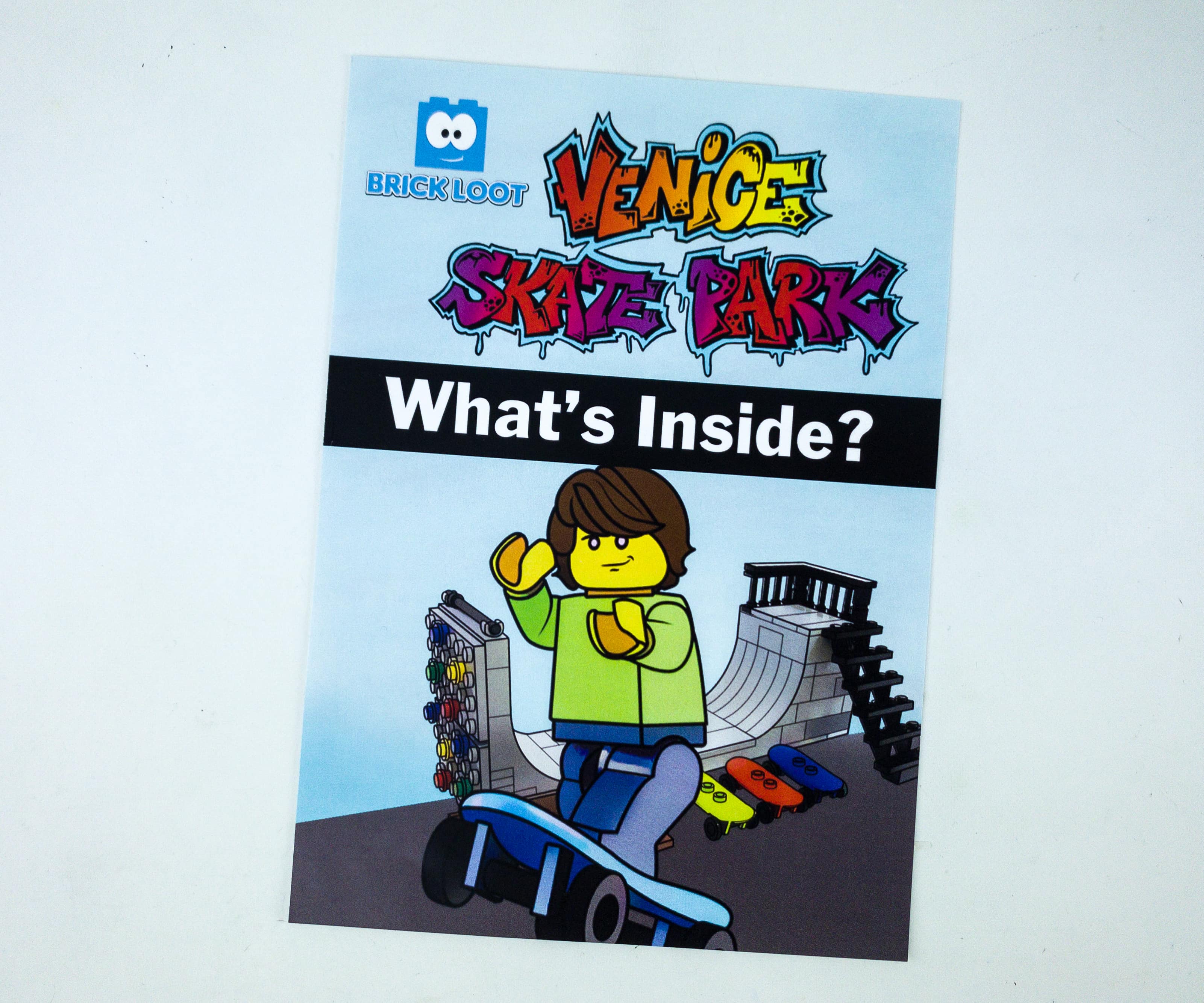 This month's theme is VENICE SKATE PARK!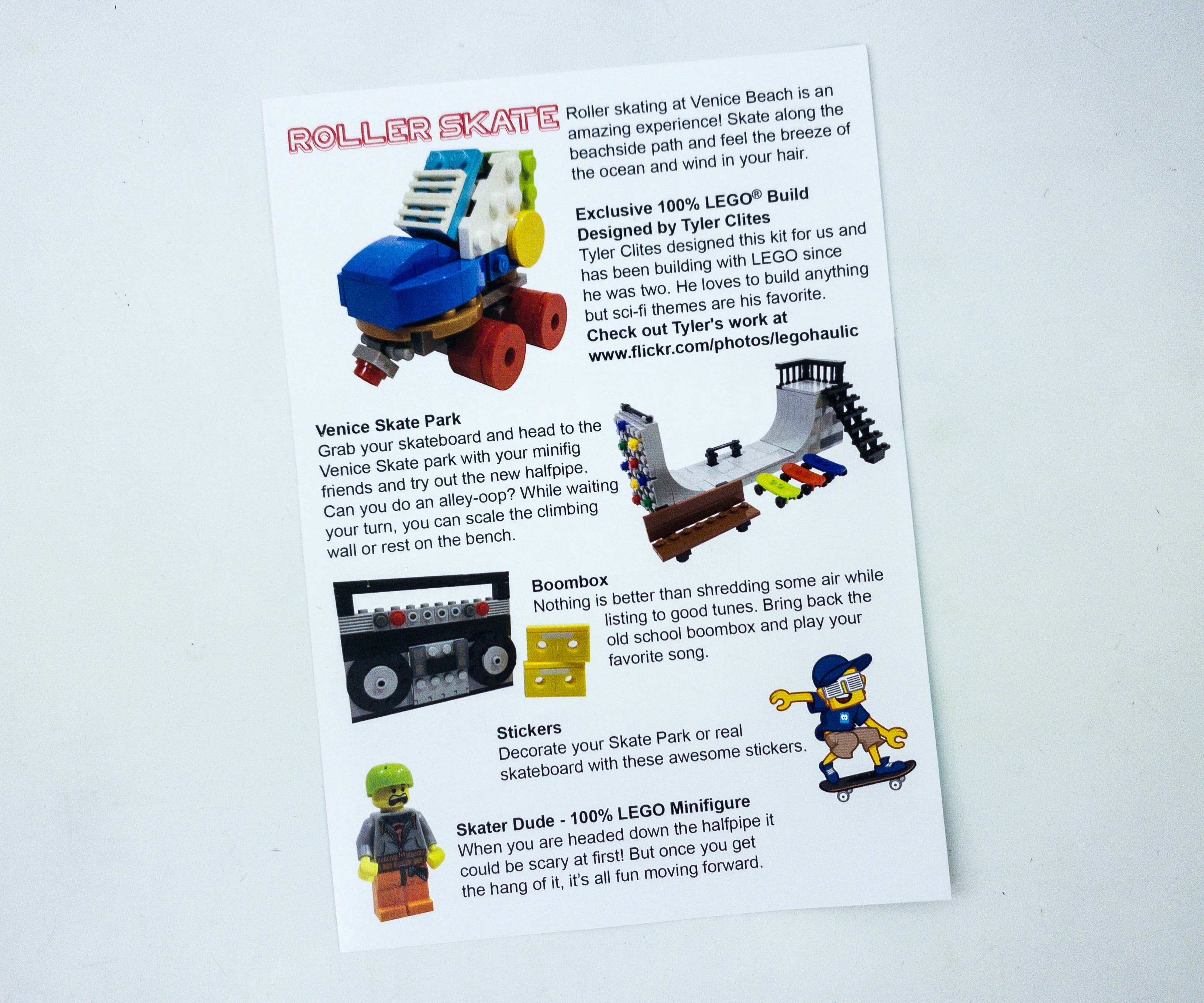 Every box comes with an information card that provides a short description of all the items inside.
Everything in my box!
Stickers. The awesome sticker can be used to decorate the Skate Park, or to make  your skateboard more personalized and cool!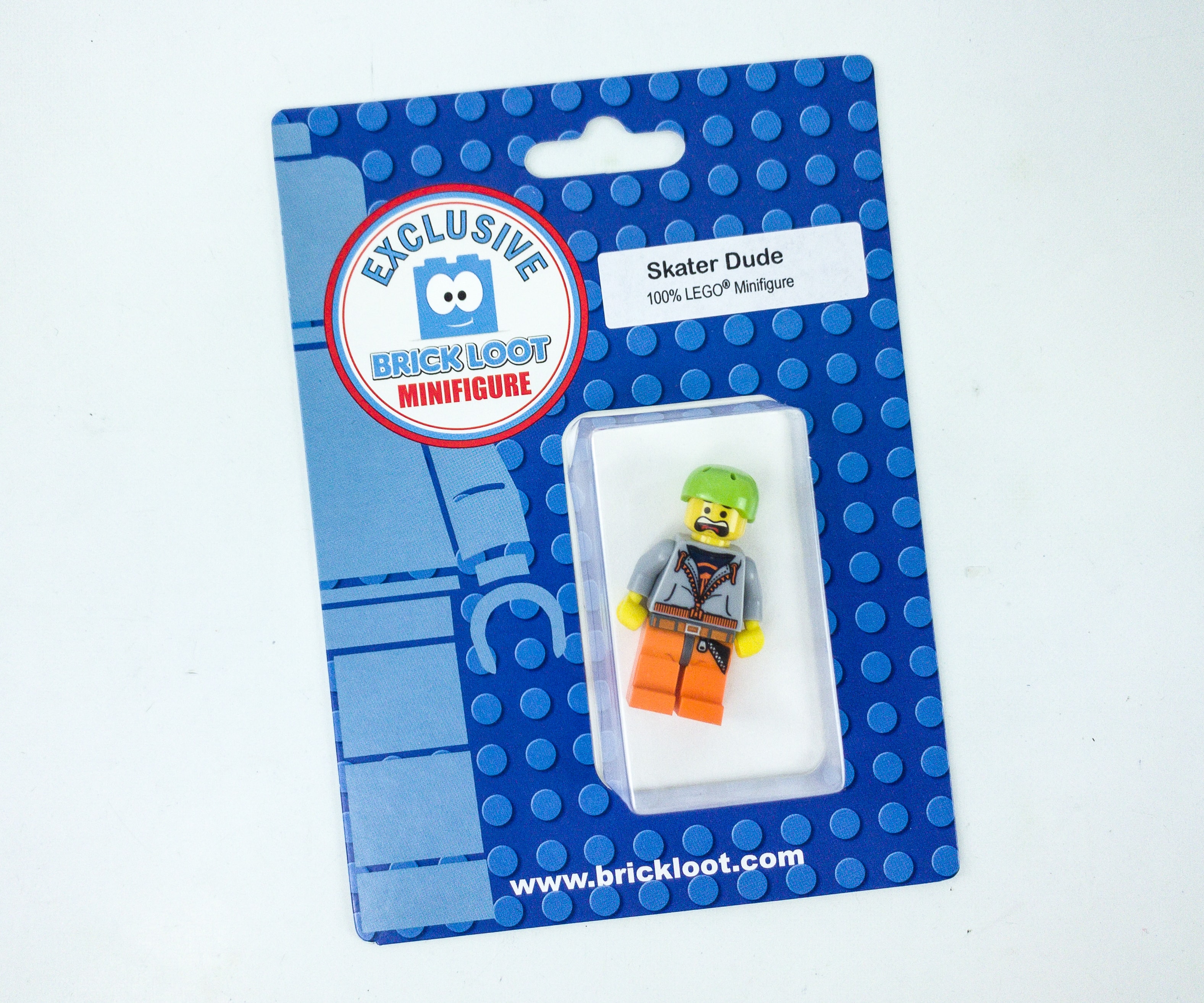 Skate Dude – 100% LEGO Minifigure. The Lego Minifigure we got this month is, of course, a skater dude!
The back of the mini-figure's packaging also tells us the Brick Loot story. Also, if you're a Minifigure enthusiast, you can visit the Minifig Vault and see thousands of rare LEGO mini-figures, and more!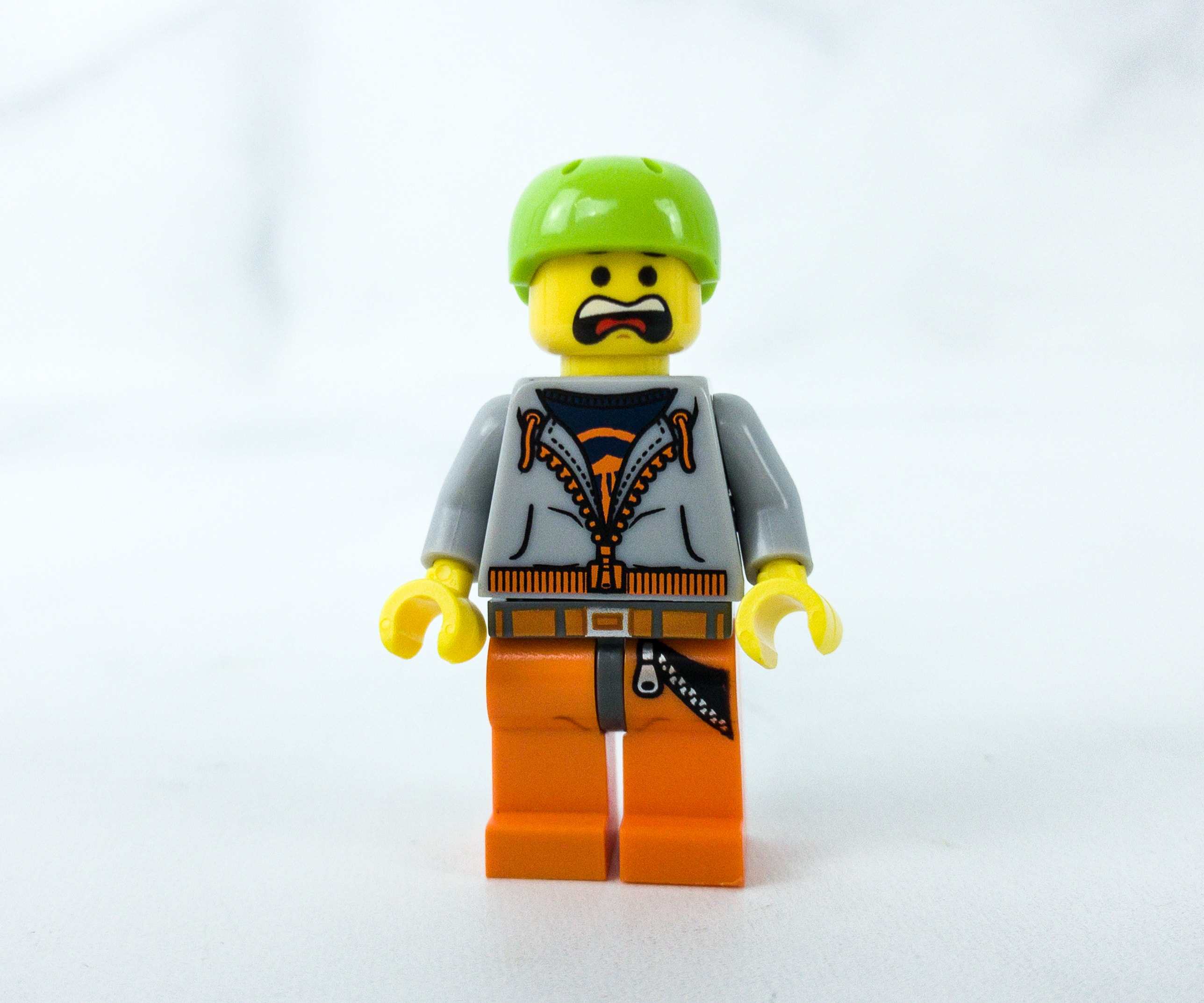 The details of the figure are impressive, as he comes with complete skateboarding gear. We also love the bright (and neon) colors of his helmet and pants. Dude looked scared at first, but he'll get used to it!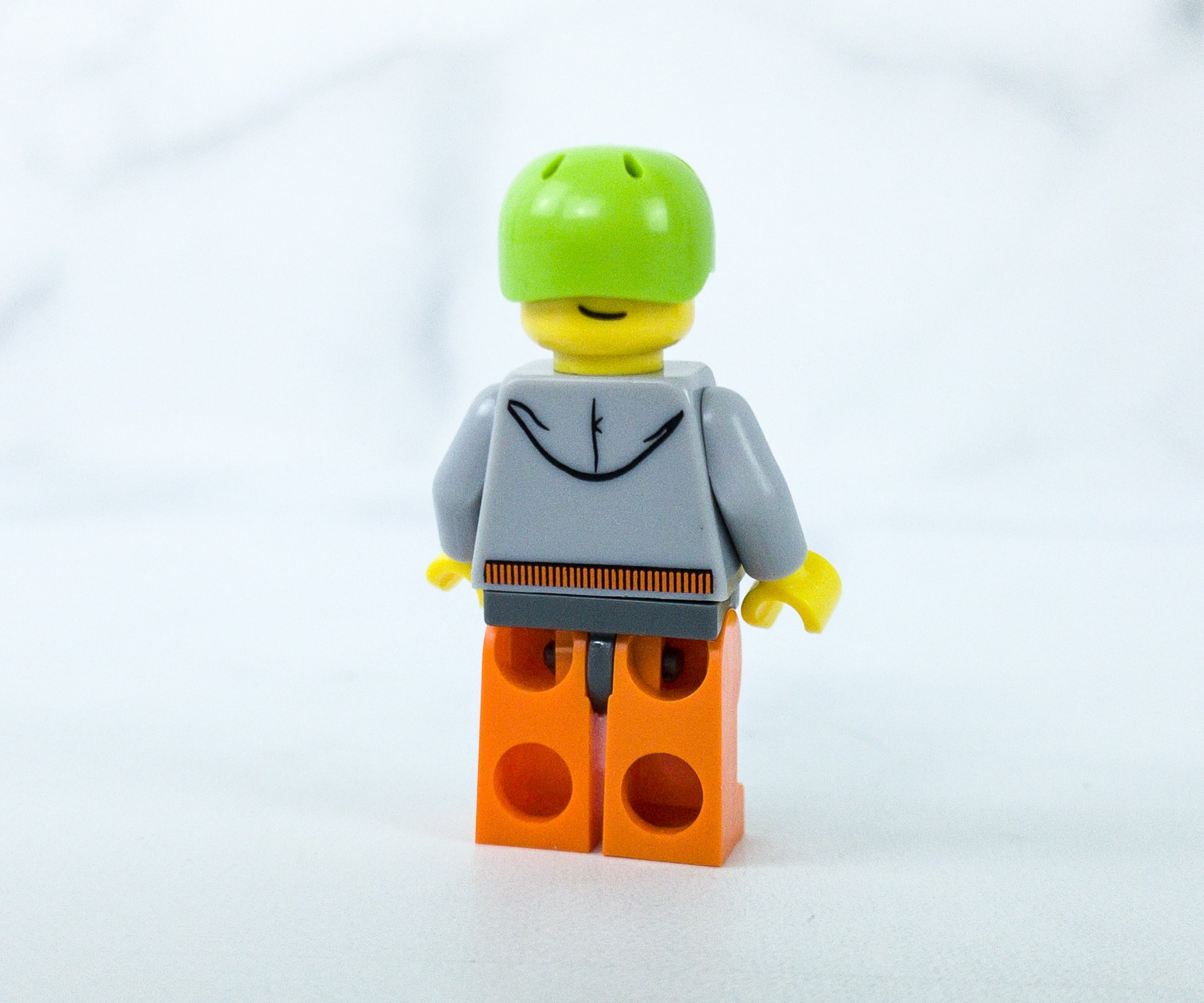 However, the figure doesn't have his own skateboard.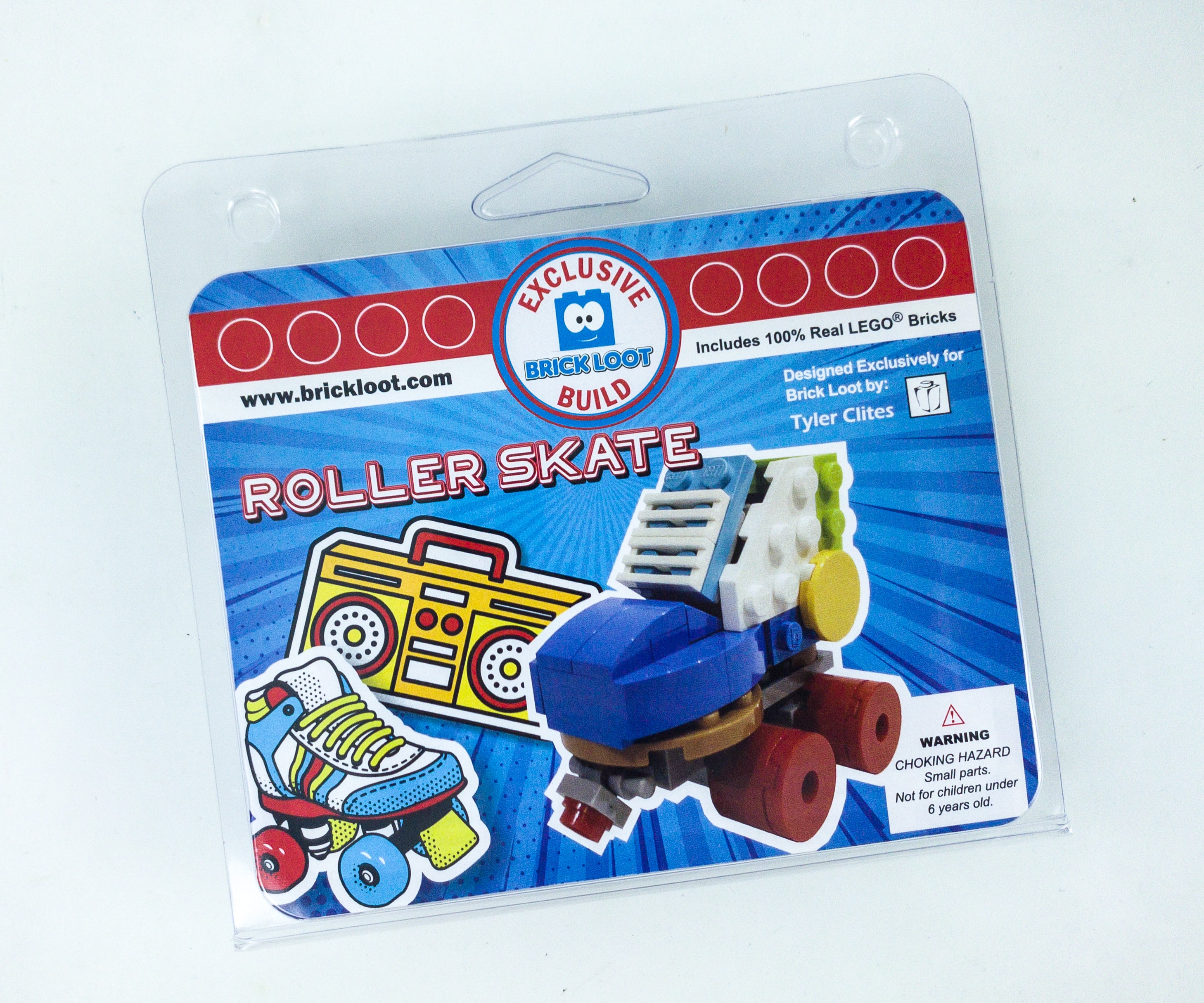 Roller Skate 100% LEGO Build Designed by Tyler Clites. This month's featured LEGO build is a Roller Skate, designed by Tyler Clites. Tyler started building with LEGO when he was two, and he loves to build anything, and his favorites are Sci-Fi themed builds.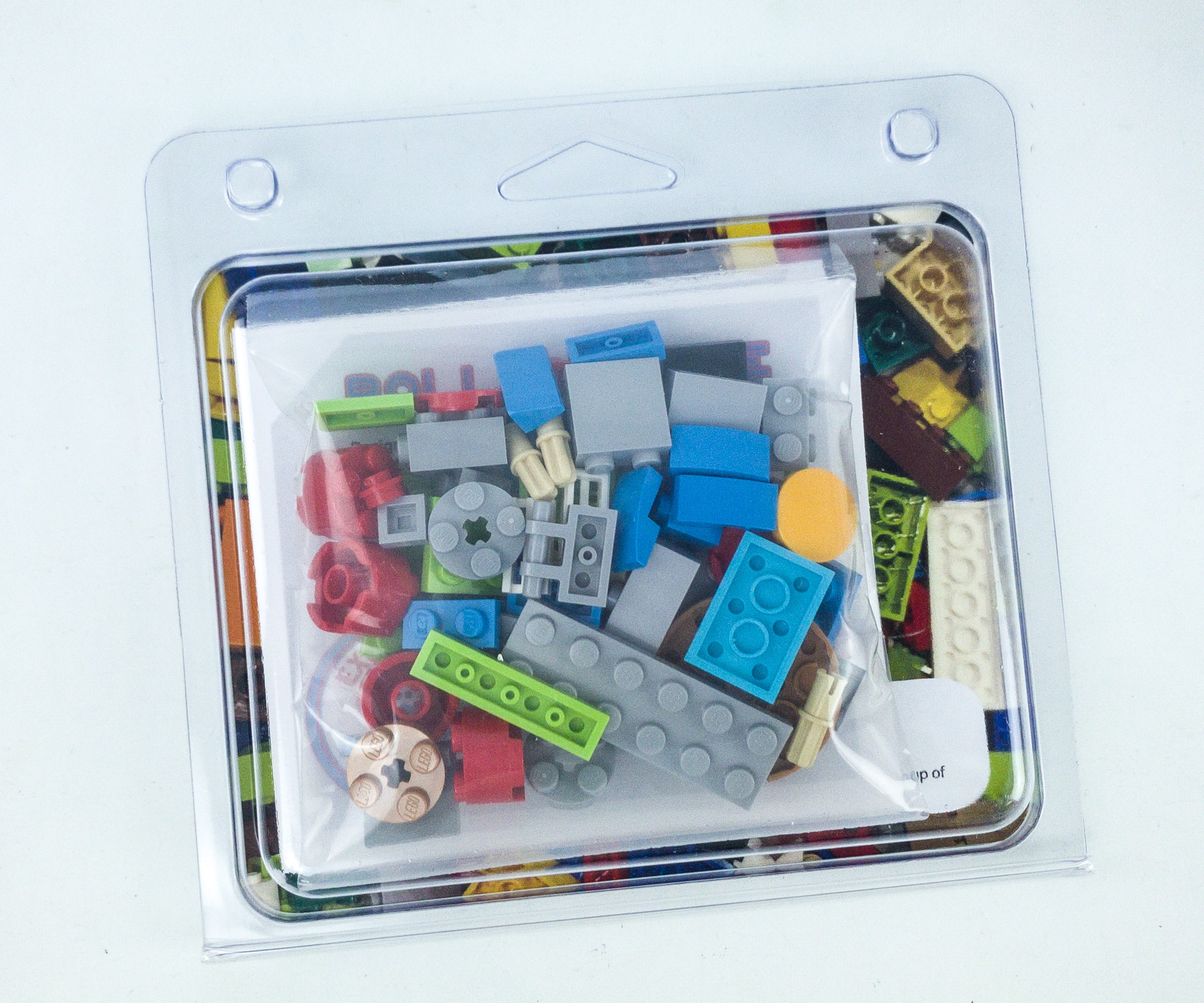 The back of the packaging lets us see what's inside the pack.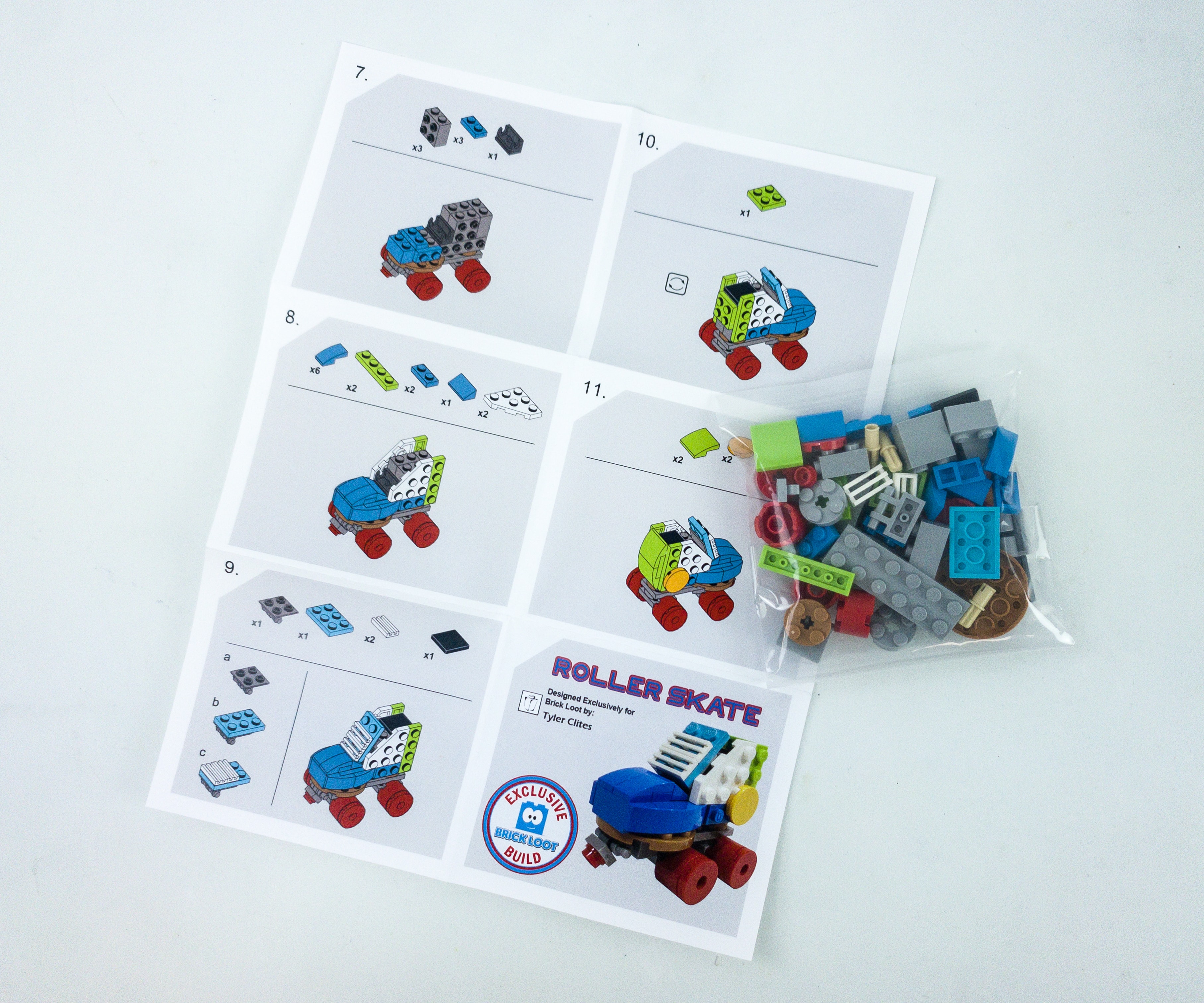 The kit has lots of Lego pieces. There are even teeny tiny ones, that's why adult supervision is important if kids work on these. As always, it comes with a detailed instruction manual to guide us and make things much easier.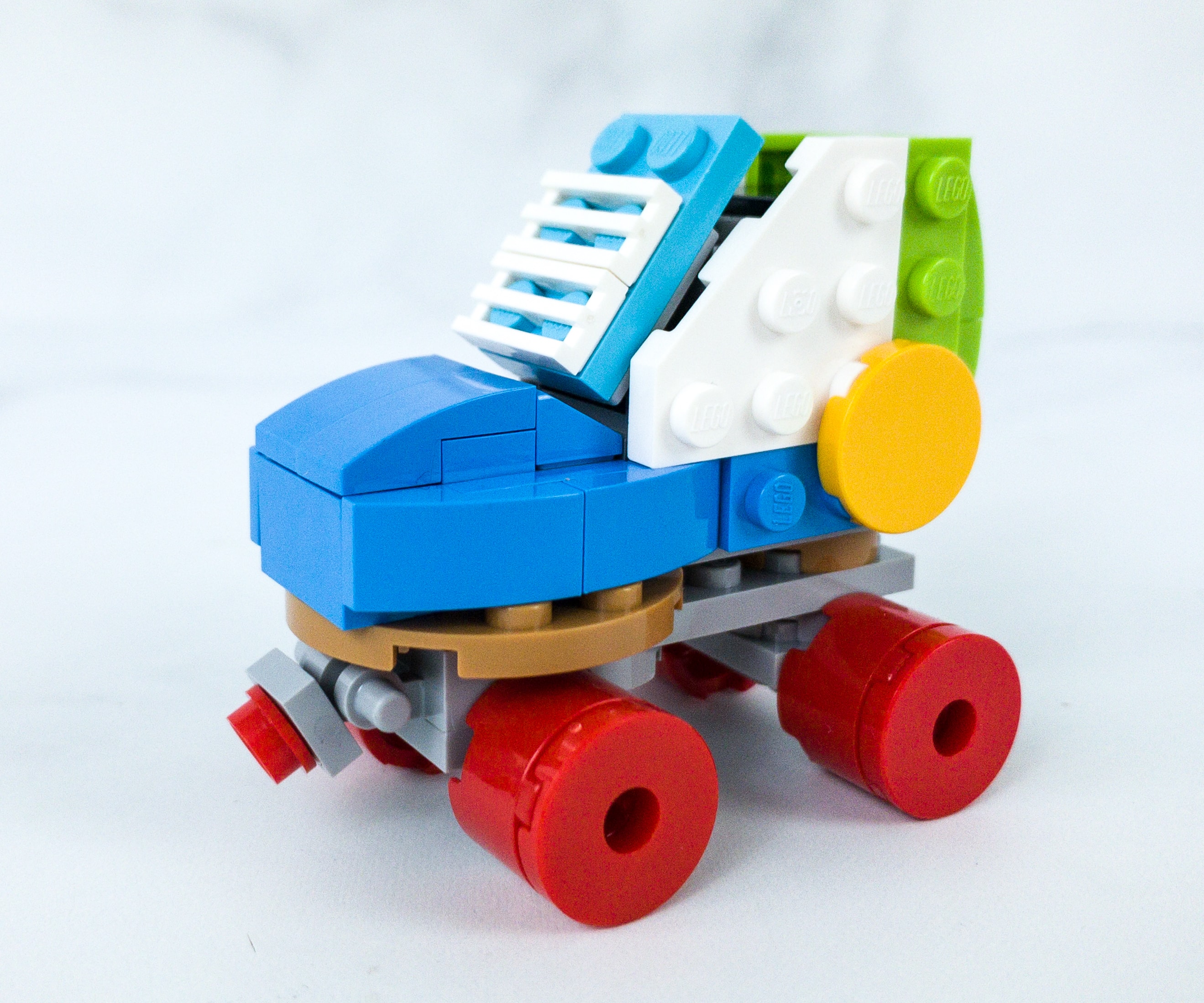 This one is really a colorful roller skate! I really like that so much effort and art was put into designing this piece.
It's pretty detailed! The colors make it really eye-catching as well.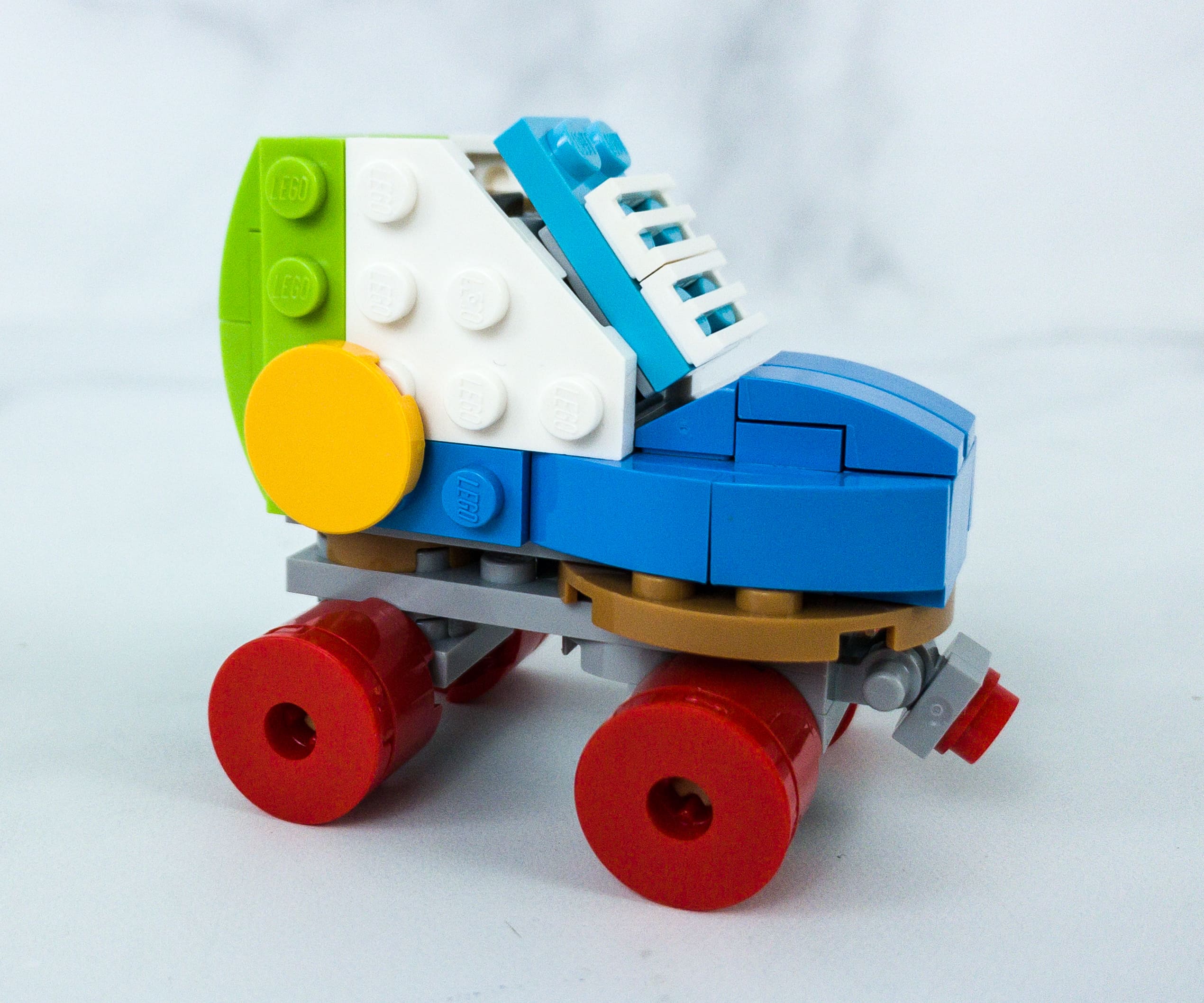 Roller skates are fun. It's somehow nostalgic for me as well!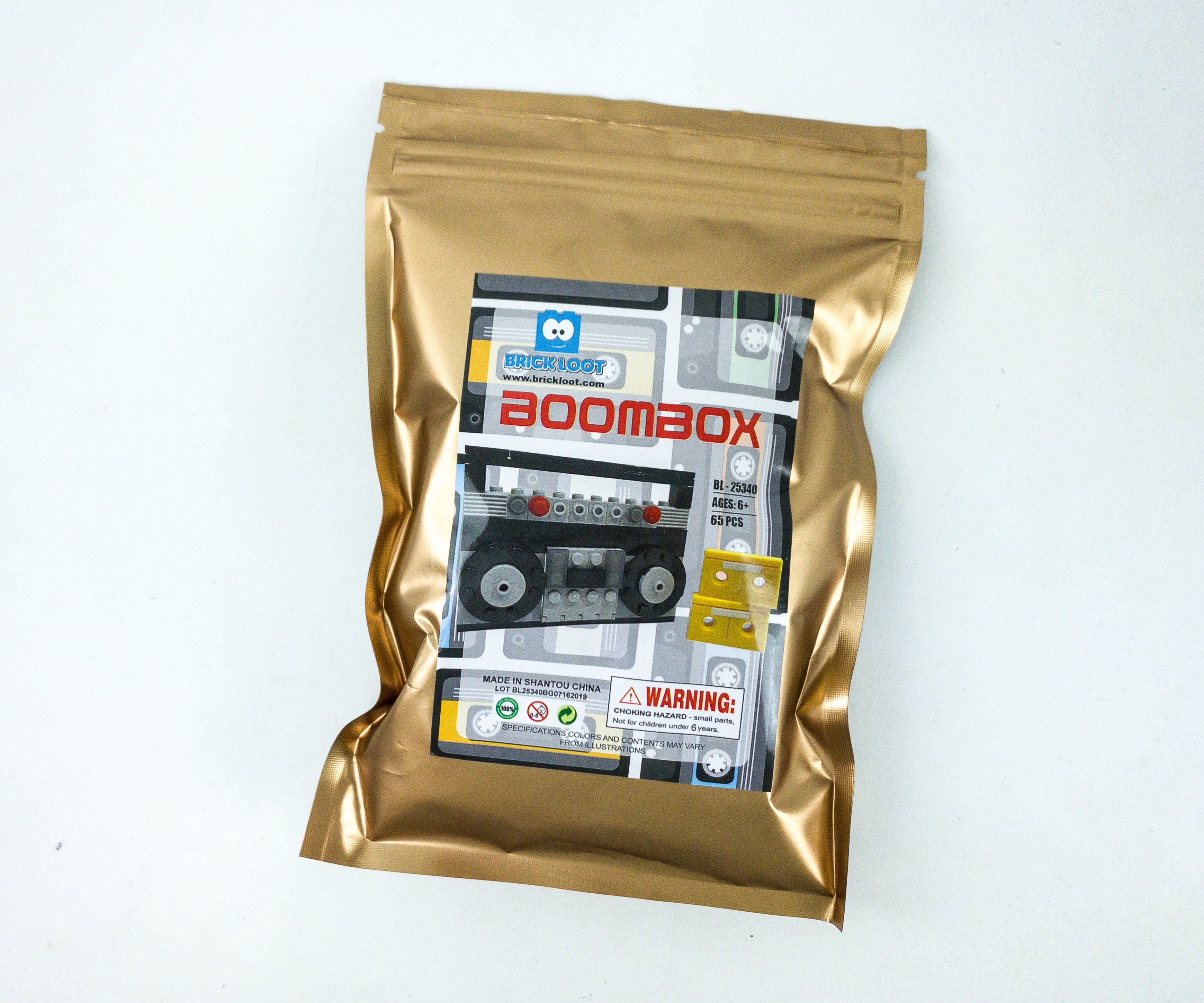 Boombox. It's more fun to skate when it's accompanied by hip music, so bring out your boombox and play some lively tunes!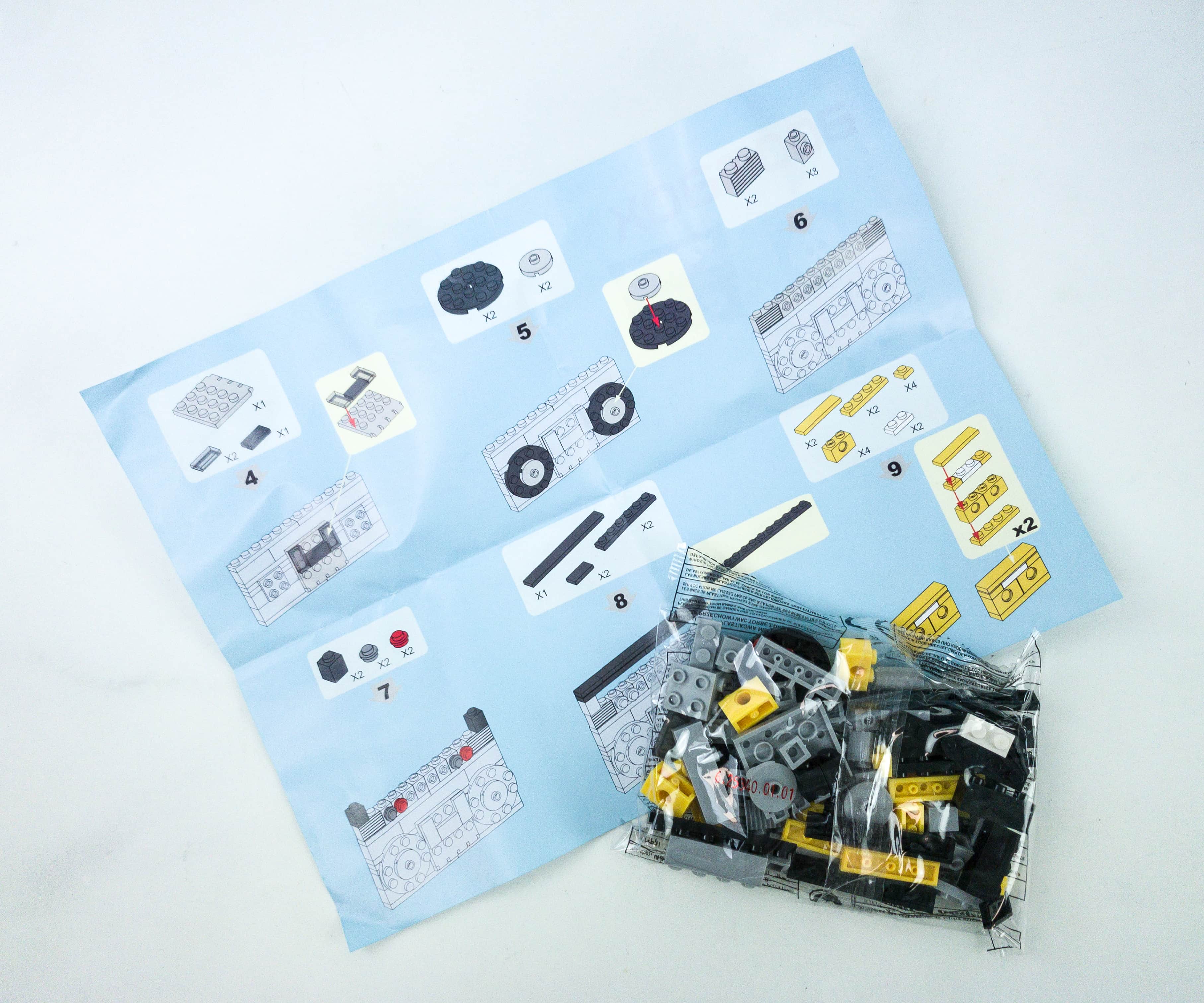 The Boombox consists of 65 Lego pieces. The kit also includes a detailed instruction sheet.
The build is simply awesome. It even comes with 2 cassette tapes.
Venice Skate Park. The biggest LEGO build in this month's pack! It's the popular Venice Skate Park!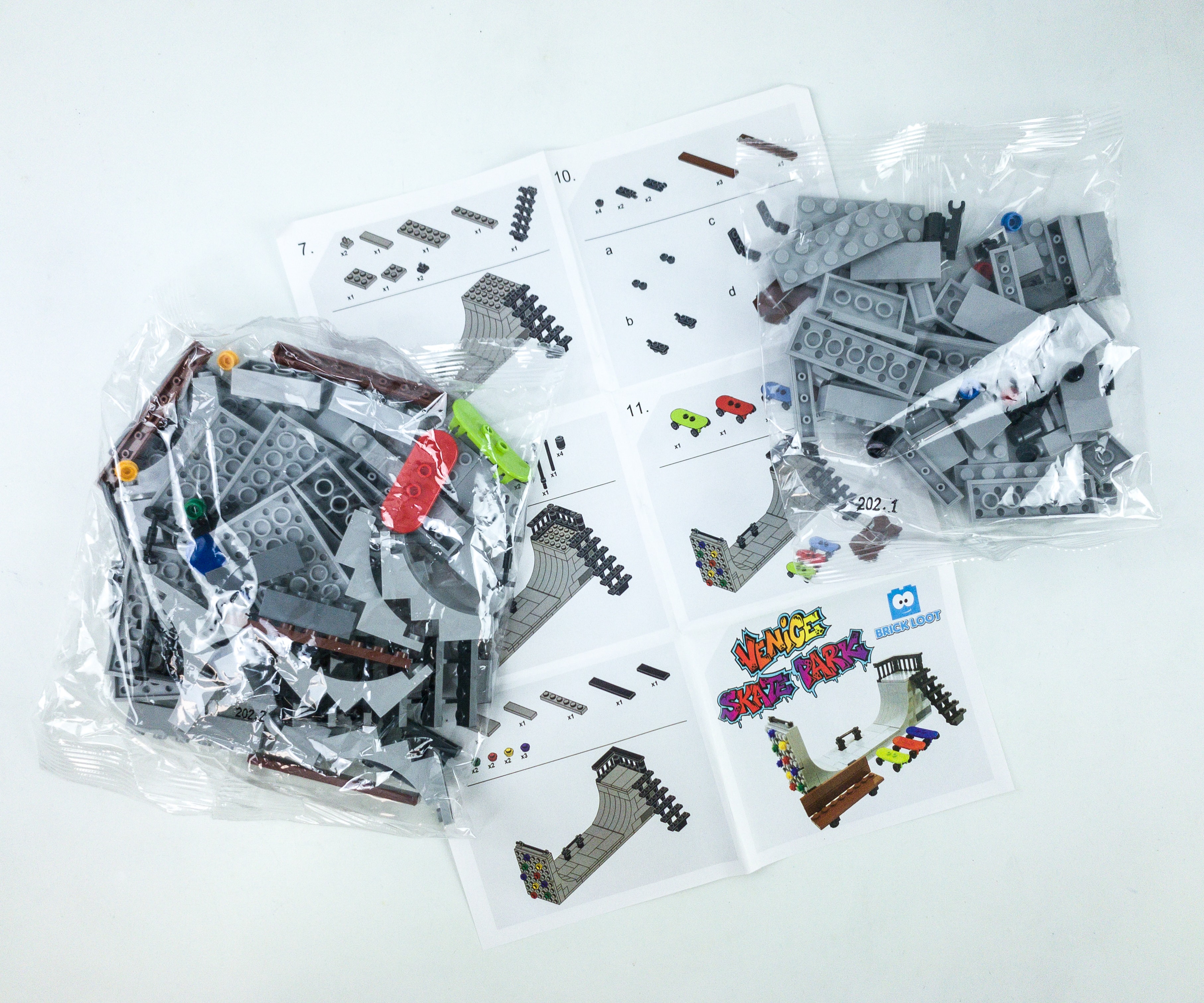 The 123 pieces are separated into 2 packs. To make building this one easier, there's an insert that contains detailed images and instructions on how to build it.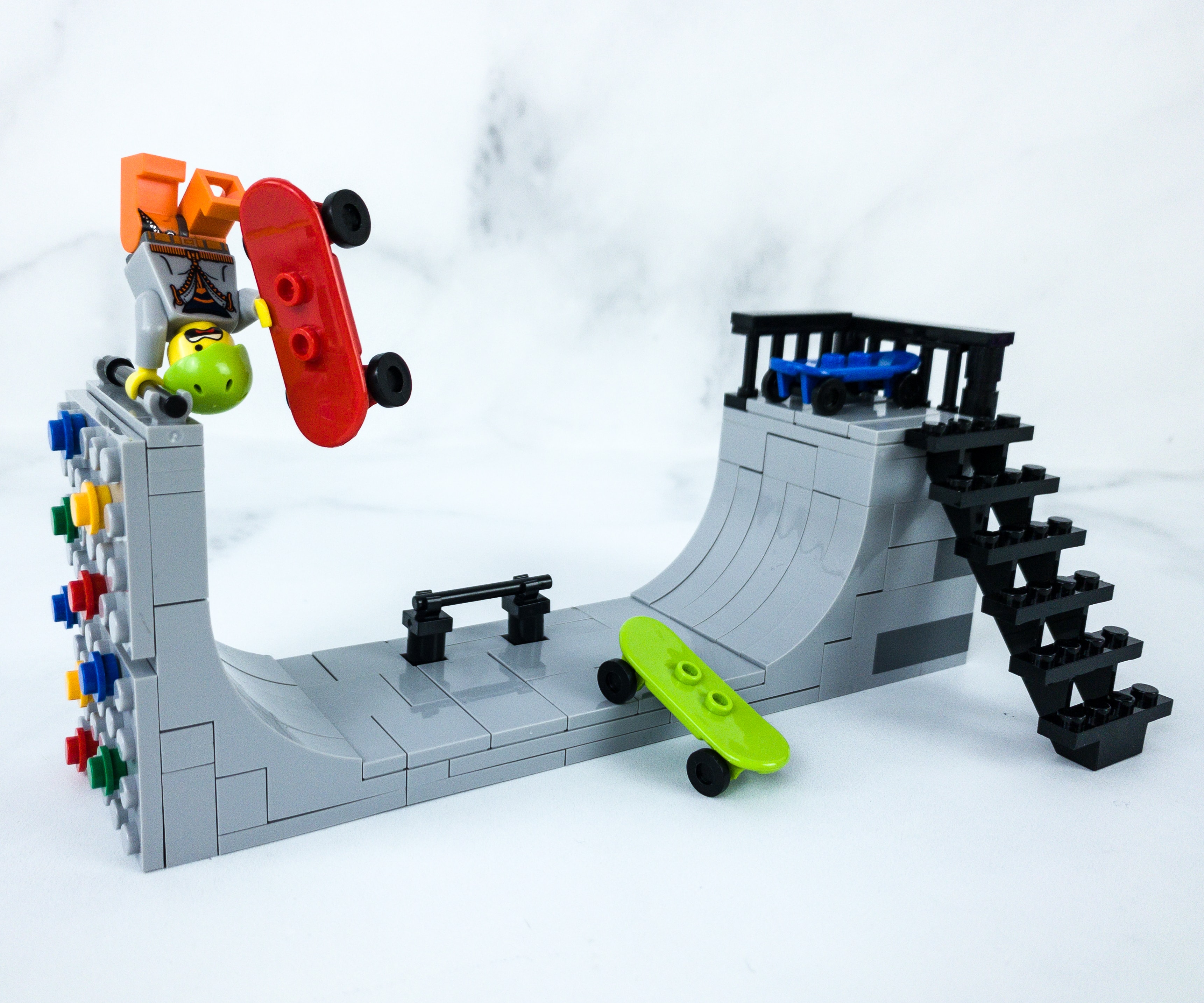 The skater dude mini-figure is perfect for this park. And he has finally got skateboards! This kit includes 3 in different colors!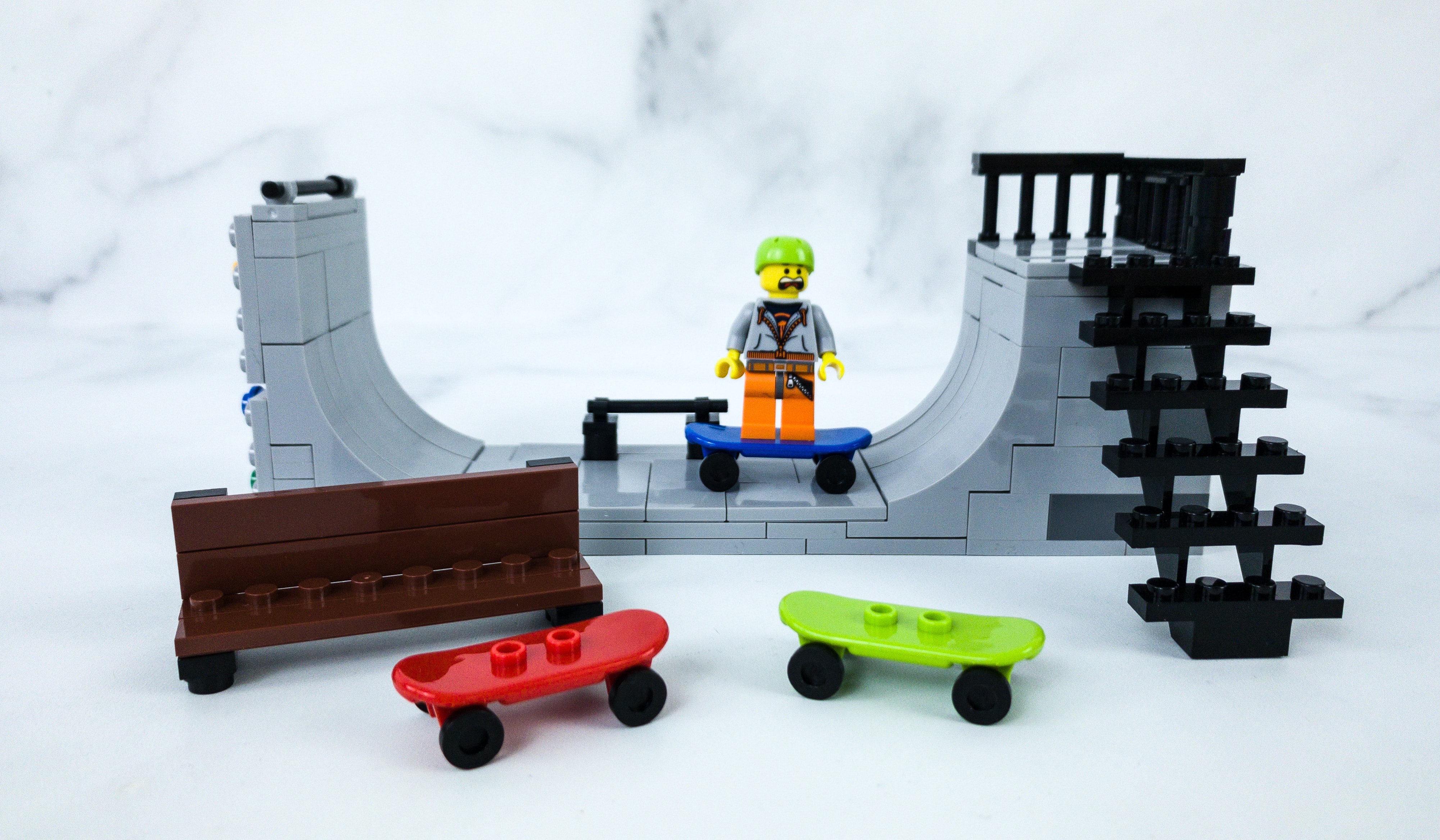 The halfpipe came with a bench where the skater can rest while waiting for his turn, and there's a stair on one side and a climbing wall on the other!
This is a really nice Brick Loot box as it introduced my kids to skateboarding! Building them all is fun, and we even had a few giggles looking at the facial expression of the mini-figure! We love the detailed Venice Skate Park build, as well as the colorful roller skate design. The kids are really impressed and so am I! Lego fans and collectors will enjoy this just as we did. We're excited about our next box and the Lego build we'll work on!
What do you think about Brick Loot?