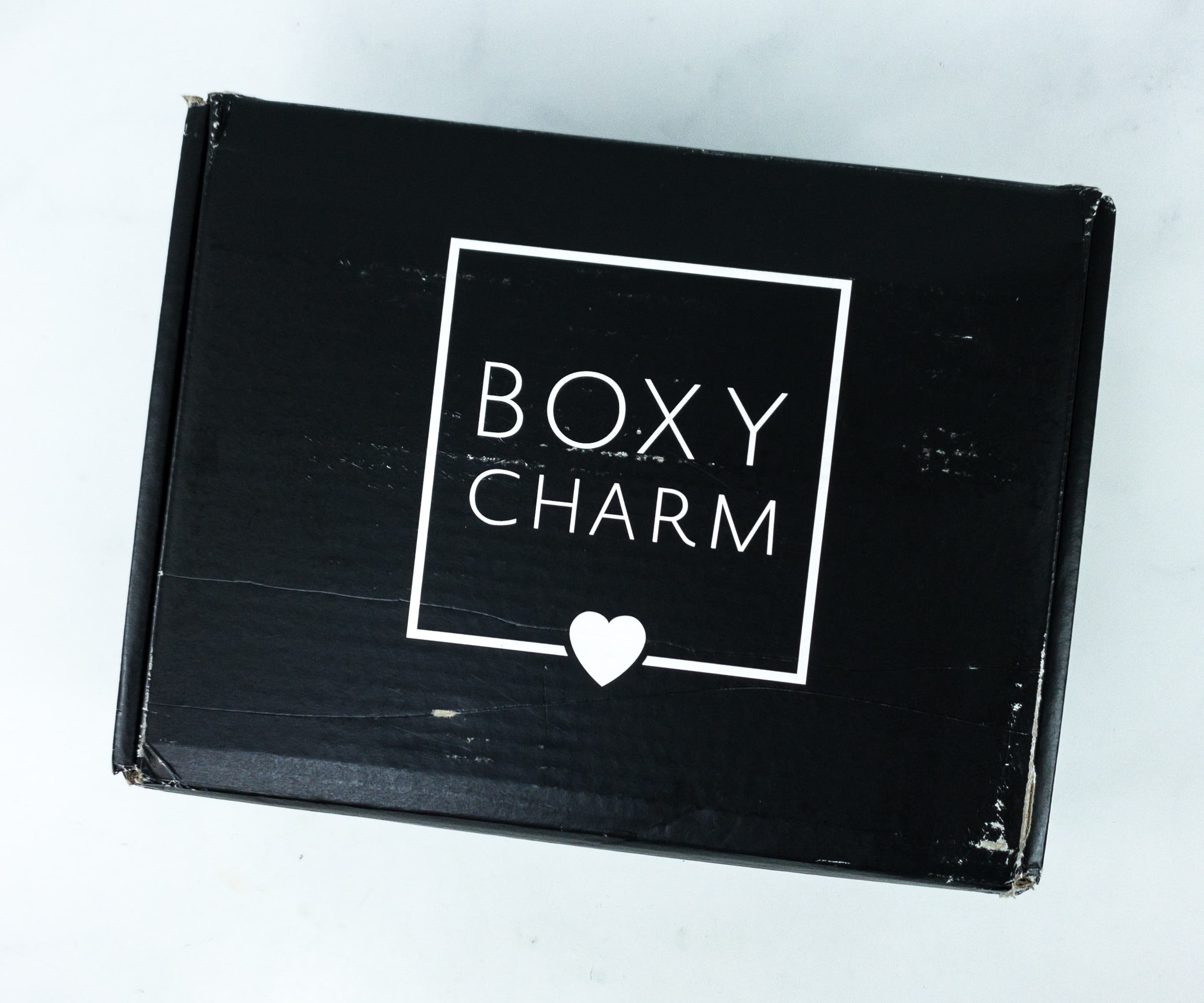 BOXYCHARM is a makeup and beauty subscription box that sends out 4-5 deluxe and full-size samples every month. In the past, the items have been mostly full-size products and the boxes have been able to maintain an amazingly high value.
This is a review of the upgraded quarterly BoxyLuxe subscription. You can see the full spoilers for the regular December 2019 BOXYCHARM boxes here. BoxyLuxe contains all the items from one of the variations except for one, and adds additional luxury items in a quarterly upgrade for an upcharge of $28.99 on your existing box once per quarter. You can find more info on BoxyLuxe here.
FYI – Boxycharm recently announced a new Boxycharm PREMIUM subscription, which is different than this – check out all you need to know about Boxycharm Premium here!
DEAL: If you're not yet a Boxycharm subscriber, subscribe now and get a free gift valued at $36: Tarte Be you. Naturally. Eyeshadow Palette with the December 2019 BOXYCHARM! Just enter coupon code JOLLYCHARM at checkout!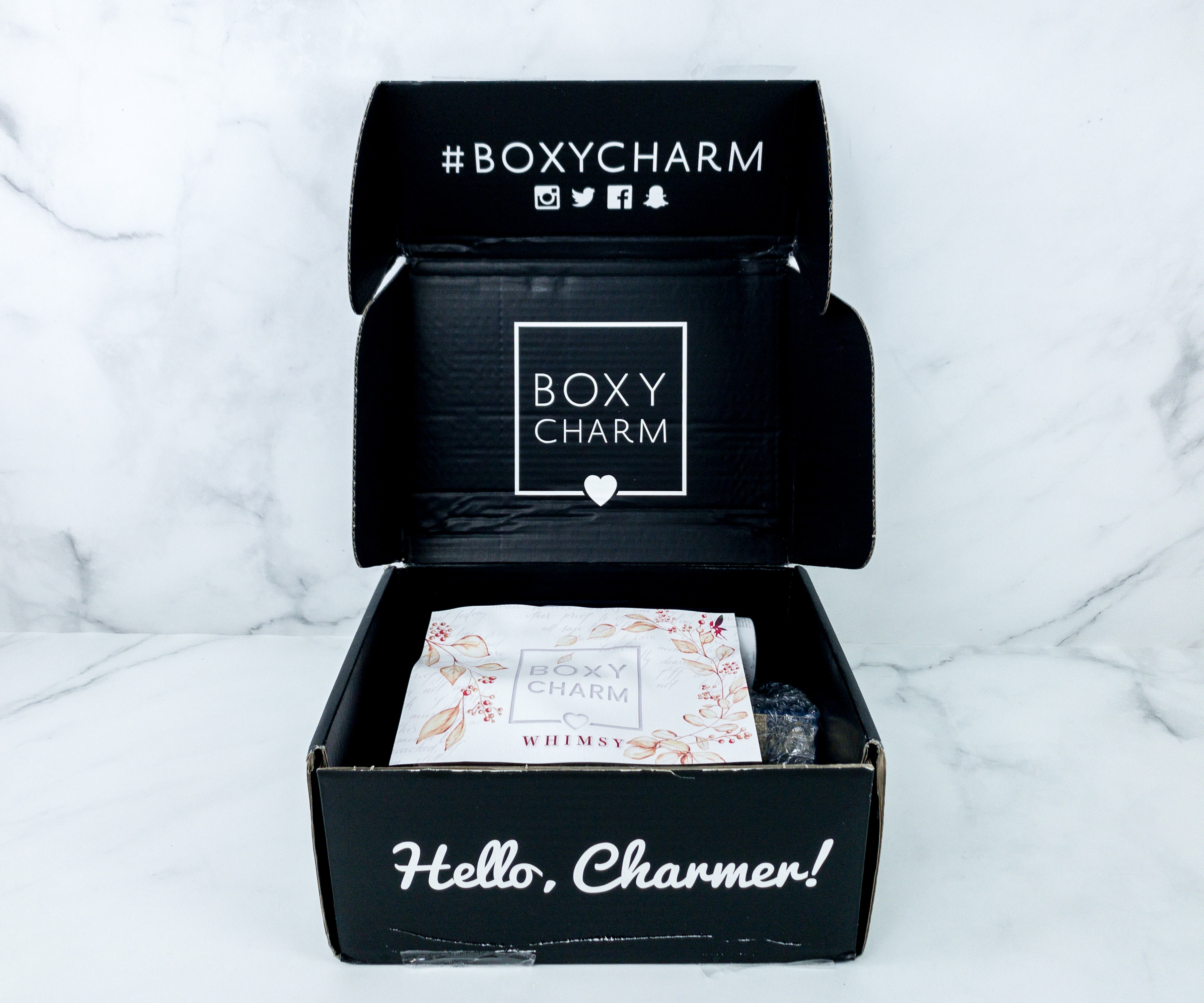 The items are neatly packaged.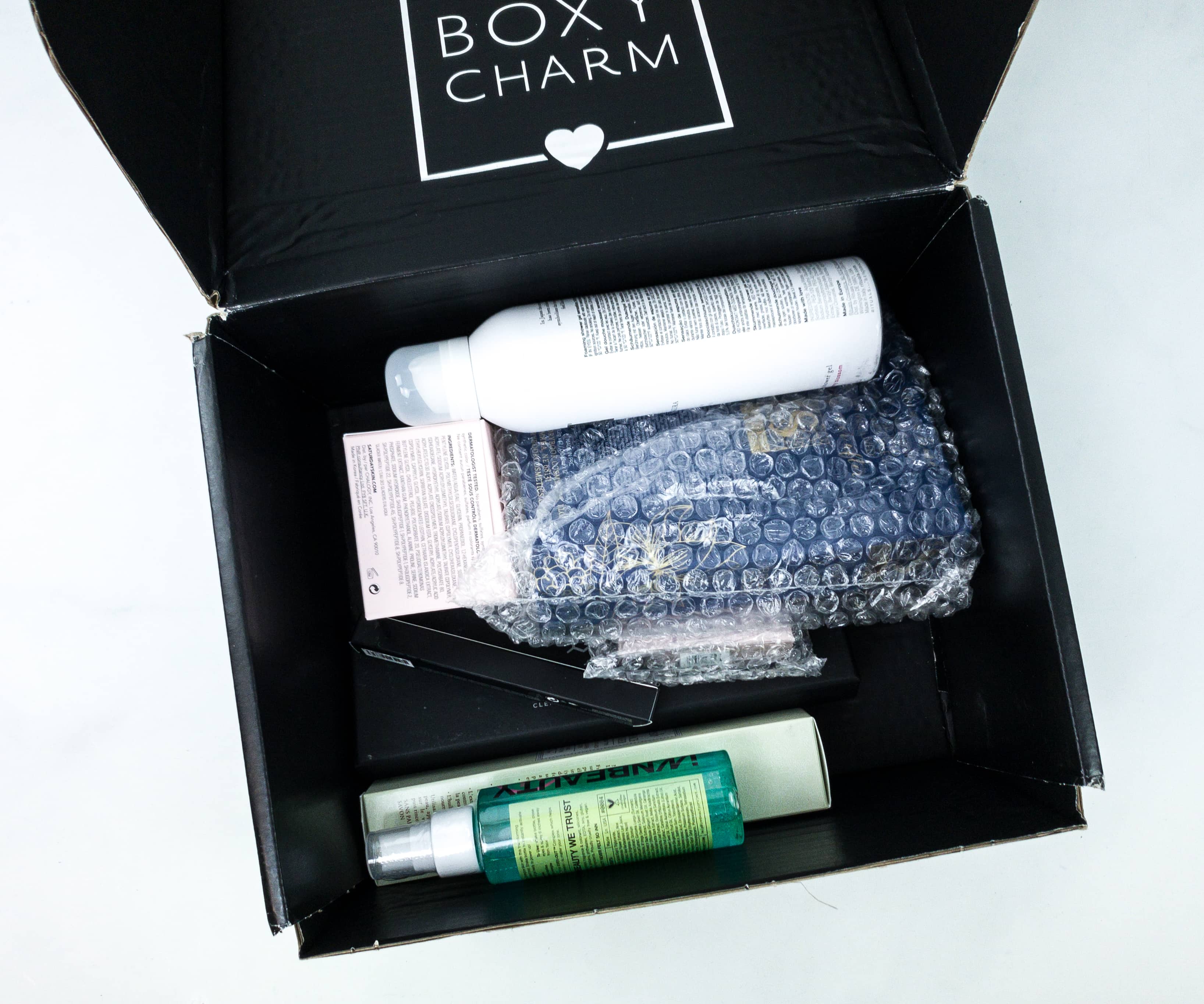 Lots of interesting products here!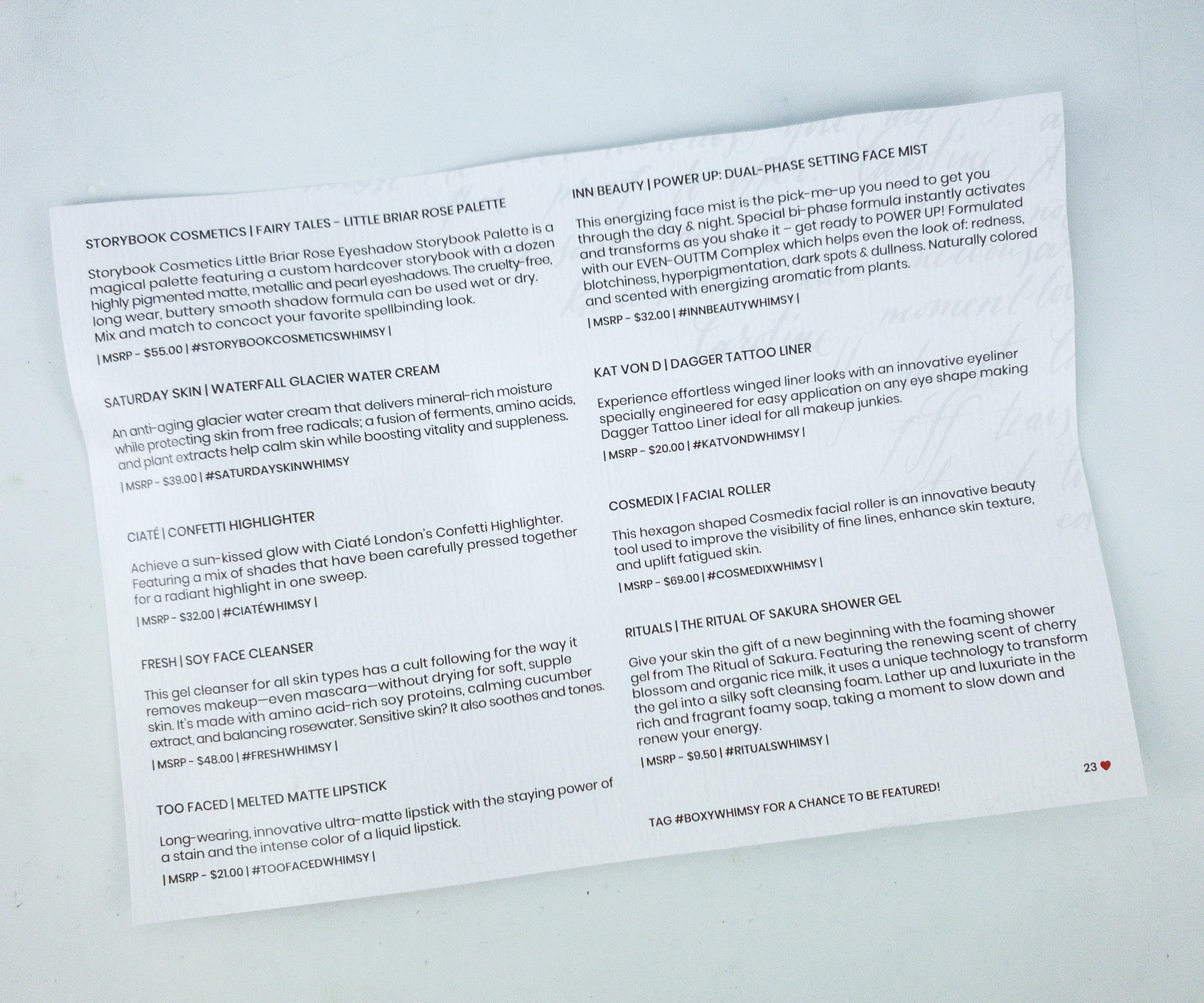 The information card lists all the products in the box, together with a brief description.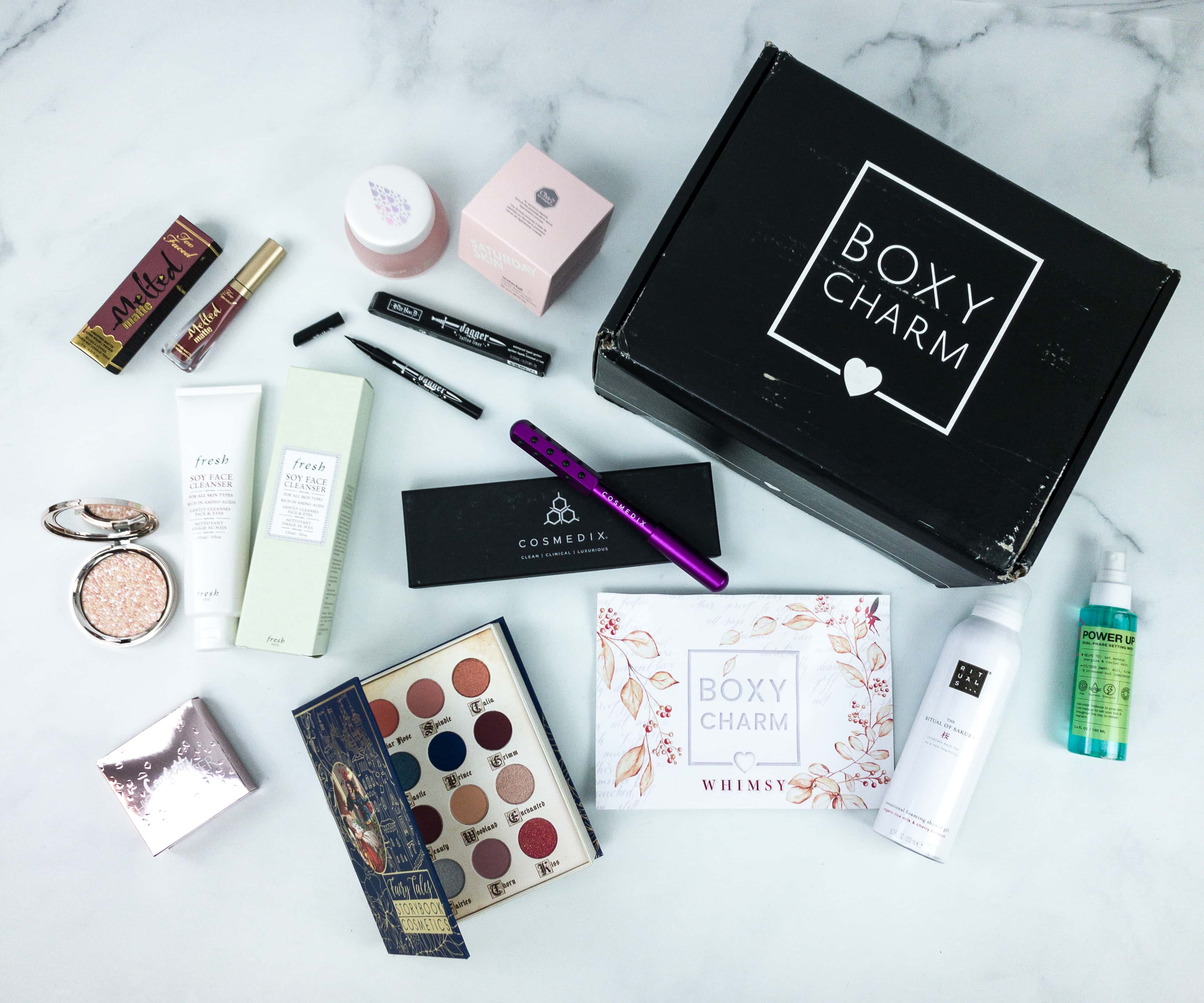 Everything in my December 2019 BOXYLUXE! You can see the full spoilers for the different variations of the December 2019 BOXYLUXE boxes here.
Once again, This is a BoxyLuxe review. Up first, BoxyLuxe Items!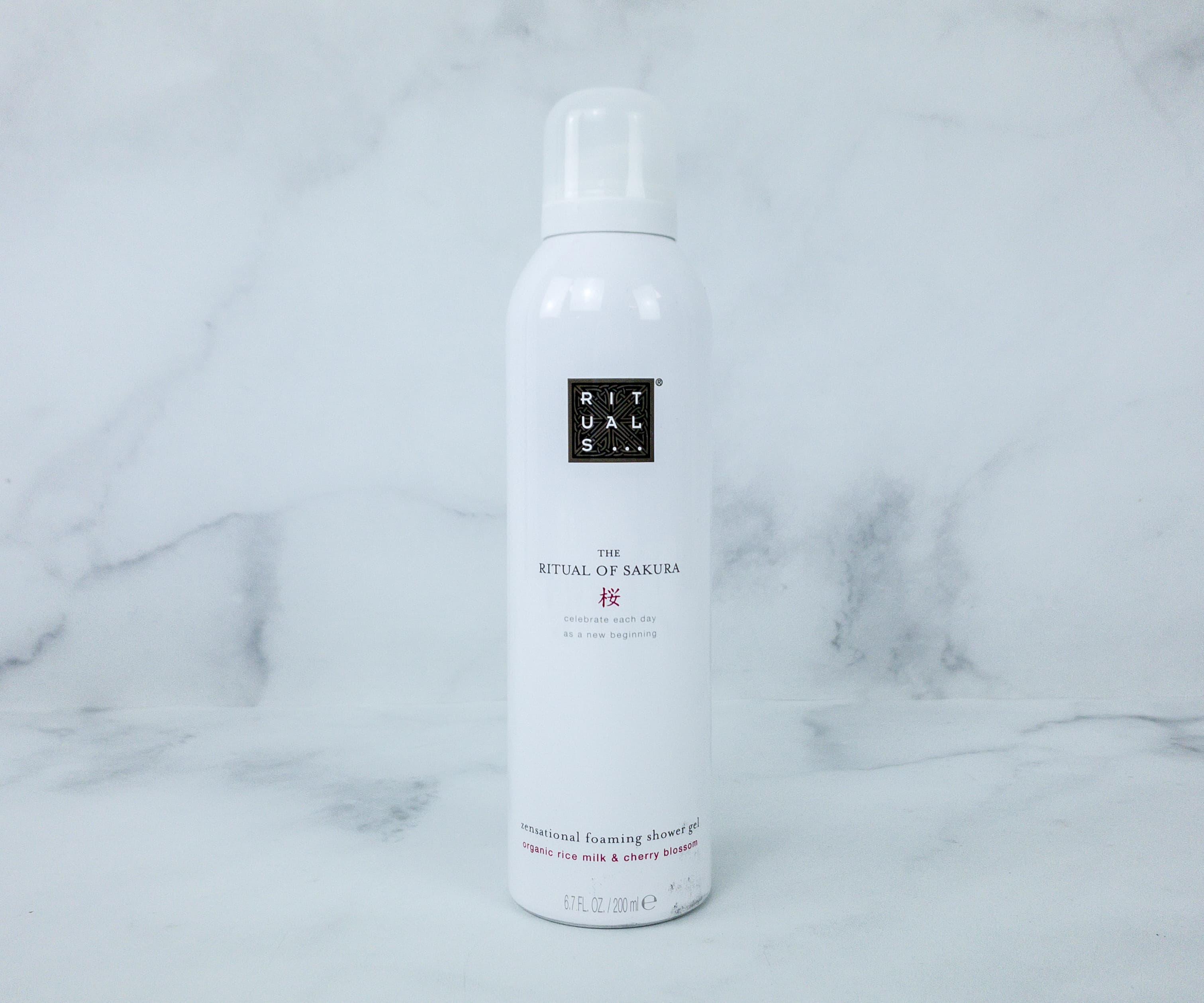 Rituals The Ritual Of Sakura Zensational Foaming Shower Gel ($11) This is a variant item. It wasn't in the spoilers, but still a great item to receive. The gel-to-foam formula of this body wash definitely surprised me. Made with organic rice milk and cherry blossom, it made my skin feel softer, healthier, and well hydrated. A little goes a long way. The lather is thick and creamy as well, plus it smells so good!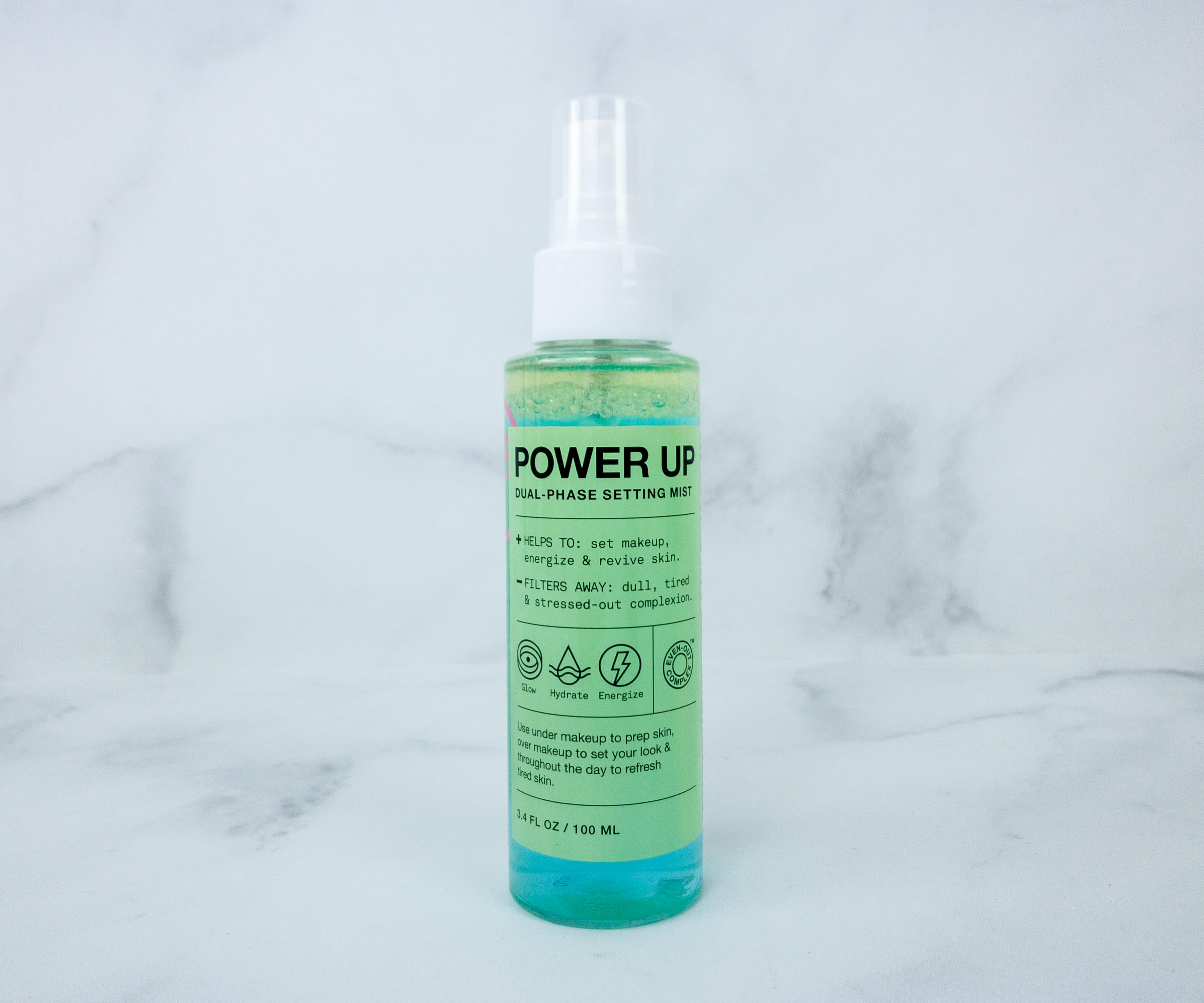 Power Up Dual-Phase Setting Mist ($32) This is a variant item. Here's another item that didn't make it to the spoilers. Seriously, this face mist does wonders for my middle-of-the-day dull skin. Just a spritz or two instantly hydrates my skin and makes it look healthy and supple. It also works great as a primer, leaving a dewy glow that lasts long!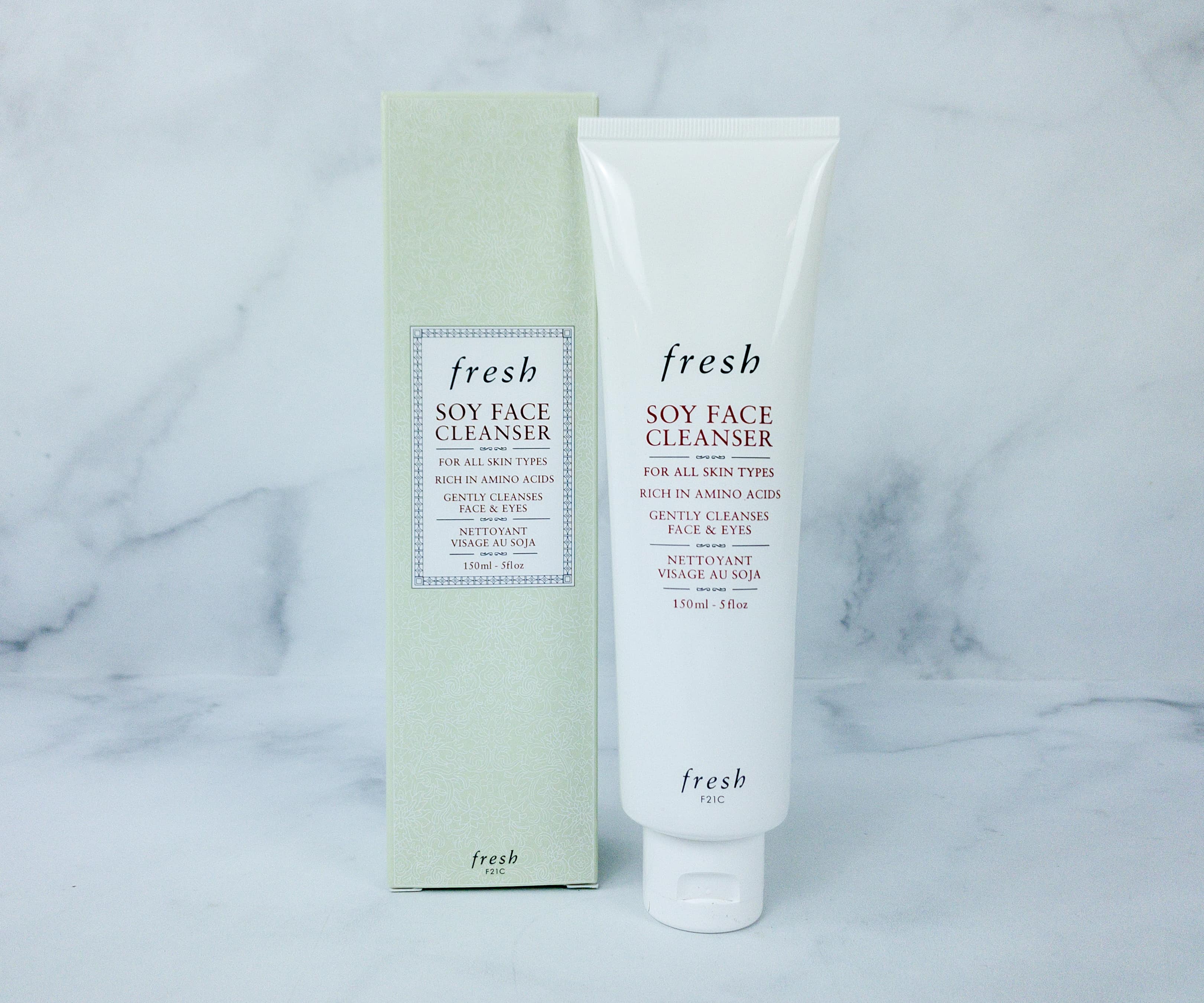 Fresh Soy Face Cleanser ($38) Everyone gets this item. A great facial cleanser, this does a great job of removing my make up at the end of the day. What's great is that my face doesn't feel like it's been stripped off of moisture after using it! I like that it's very refreshing on the face. It smells a bit like a cucumber and melon combination, I like it!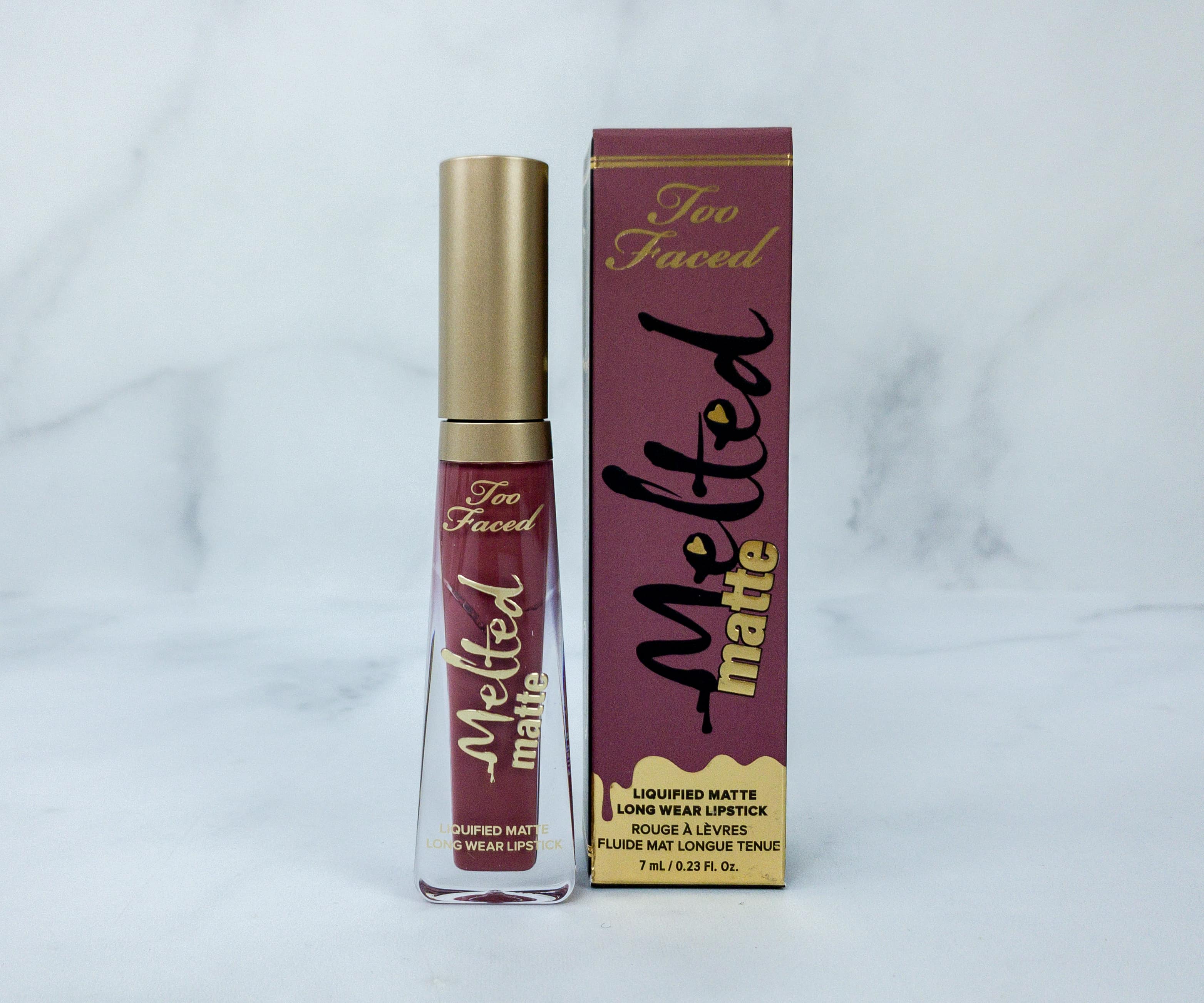 Too Faced Melted Matte ($21) Subscribers will receive this or Too Faced Rich and Dazzling Lip Gloss. This liquid lipstick is ideal for those days when you need an extra boost of confidence. It's not as striking as a red lip, but it gives that "girl power" look all the same.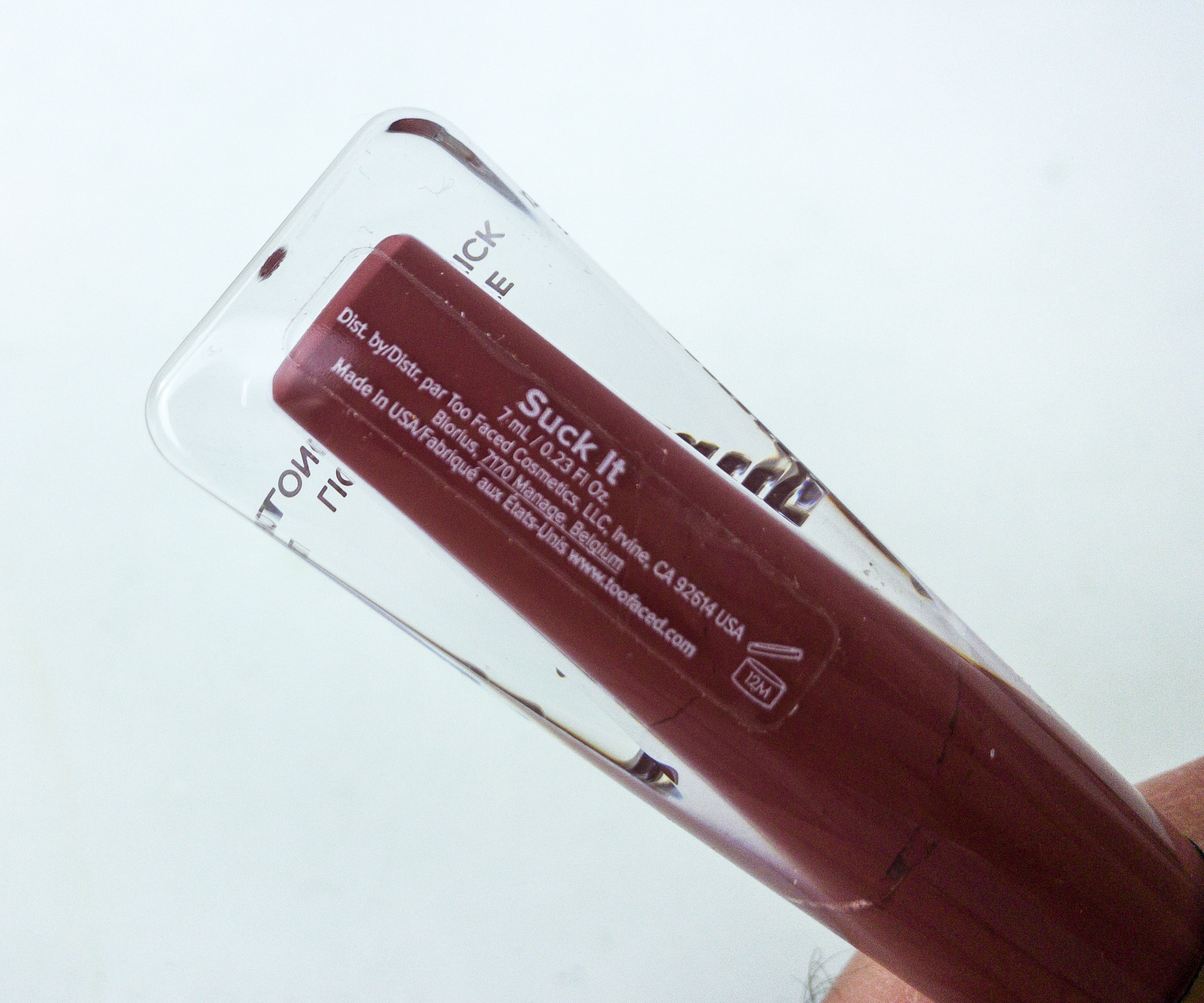 I got it in Suck It, a deep rosy shade. This shade is part of their Summer Collection.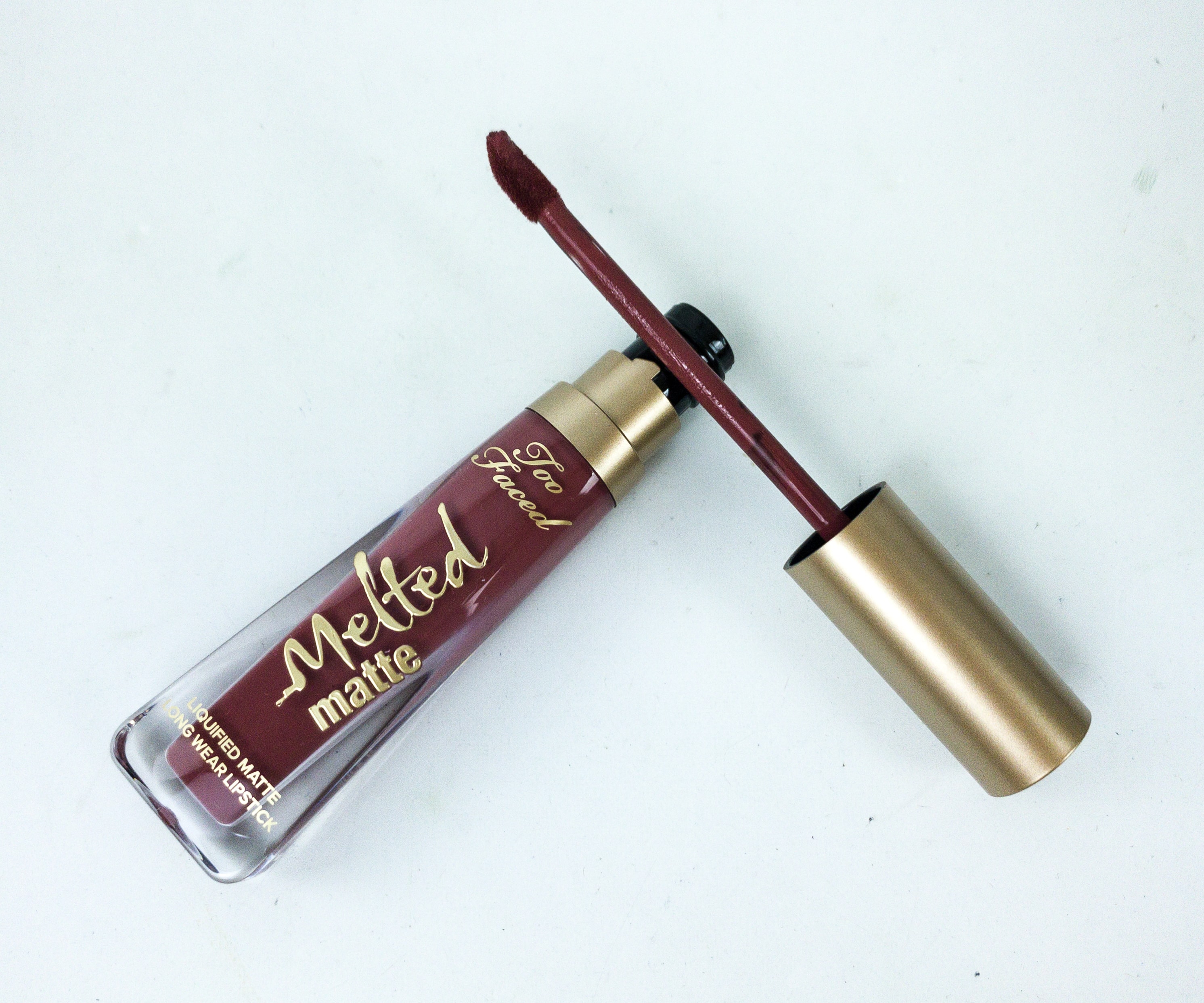 The formula is good. It's matte so it's transfer-proof. Just make sure that you moisturize your lips before using this and you're good to go!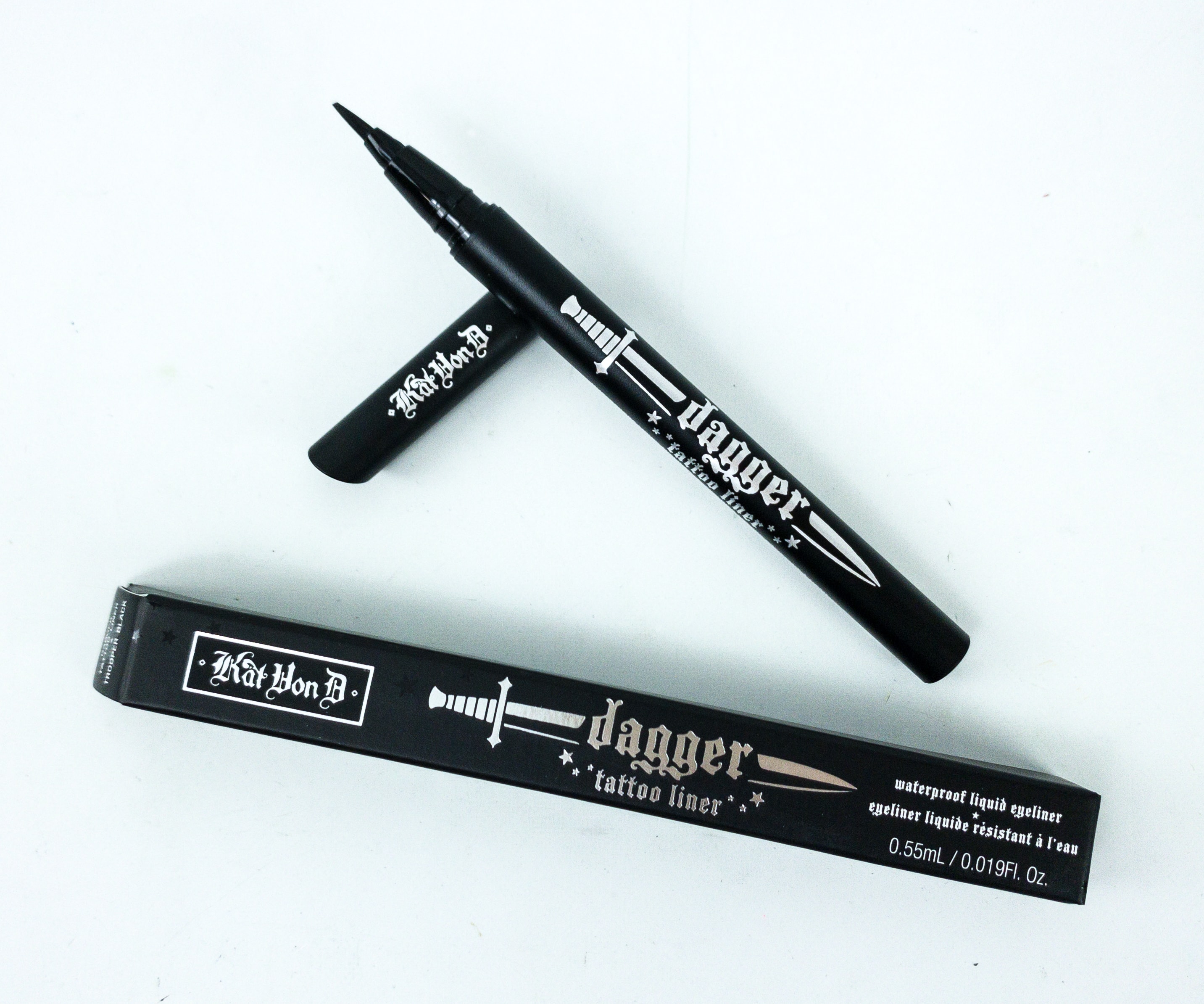 Kat Von D Dagger Tattoo Liner ($20) Everyone gets this item. Kat Von D is well known for her signature cat-eye look. The fine tip of the liner makes it really easy to draw in a cat-eye. The product is really opaque and long-lasting. True to its claim, the liner is really waterproof! It's really a must-have for those who can't live without eyeliners!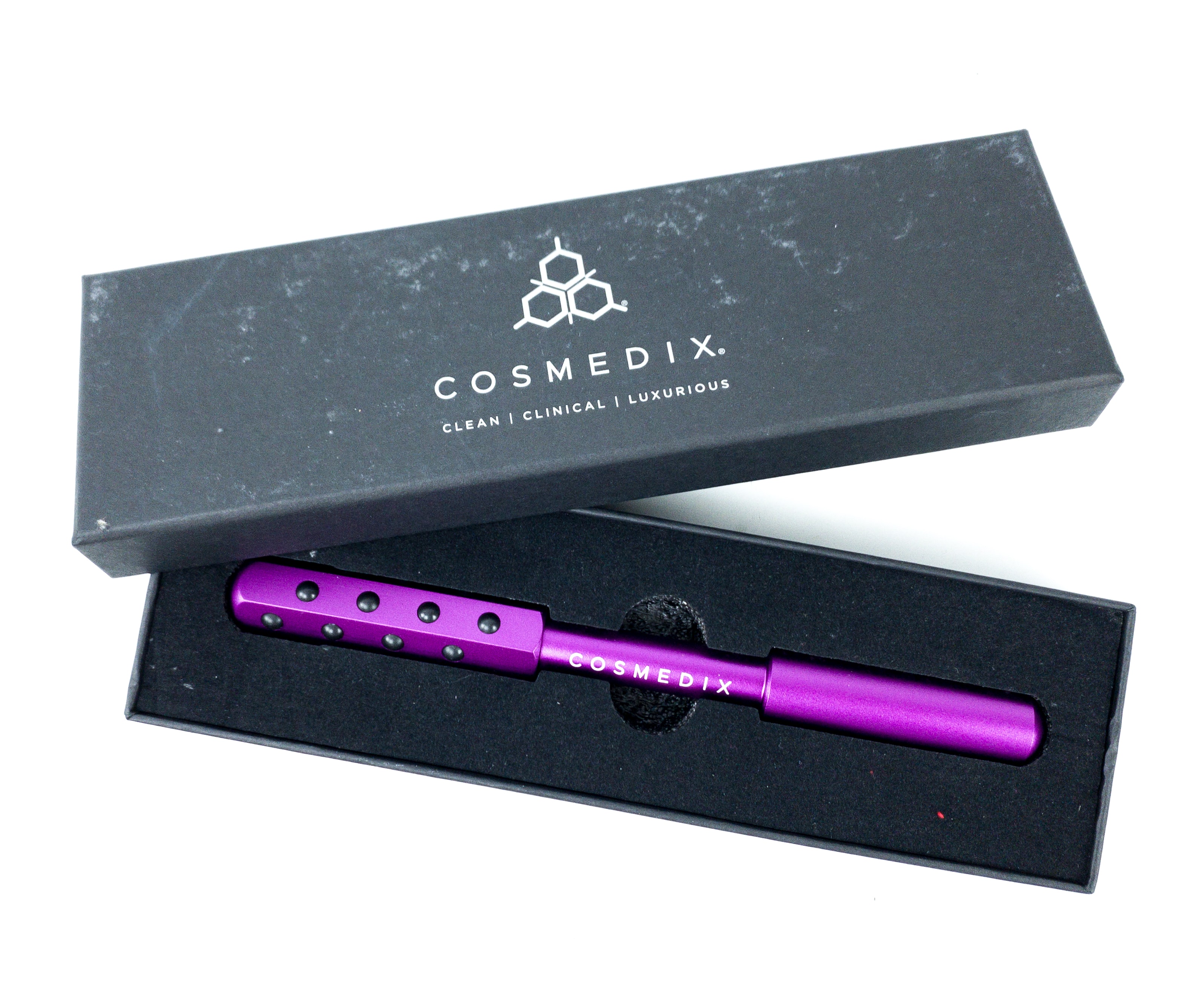 Cosmedix Facial Massage Roller ($65) Subscribers will get this or QMS Lip Line Corrector. Facial massage rollers are becoming a thing lately. Honestly, I haven't used this as much to see a significant difference, but I like using this when applying my skincare routine.
It feels really good when massaging this on my face upon application of serums. I feel like it helps the skin easily absorb the formula.
And now items that were also in the regular BOXYCHARM boxes (don't forget, there were variations!)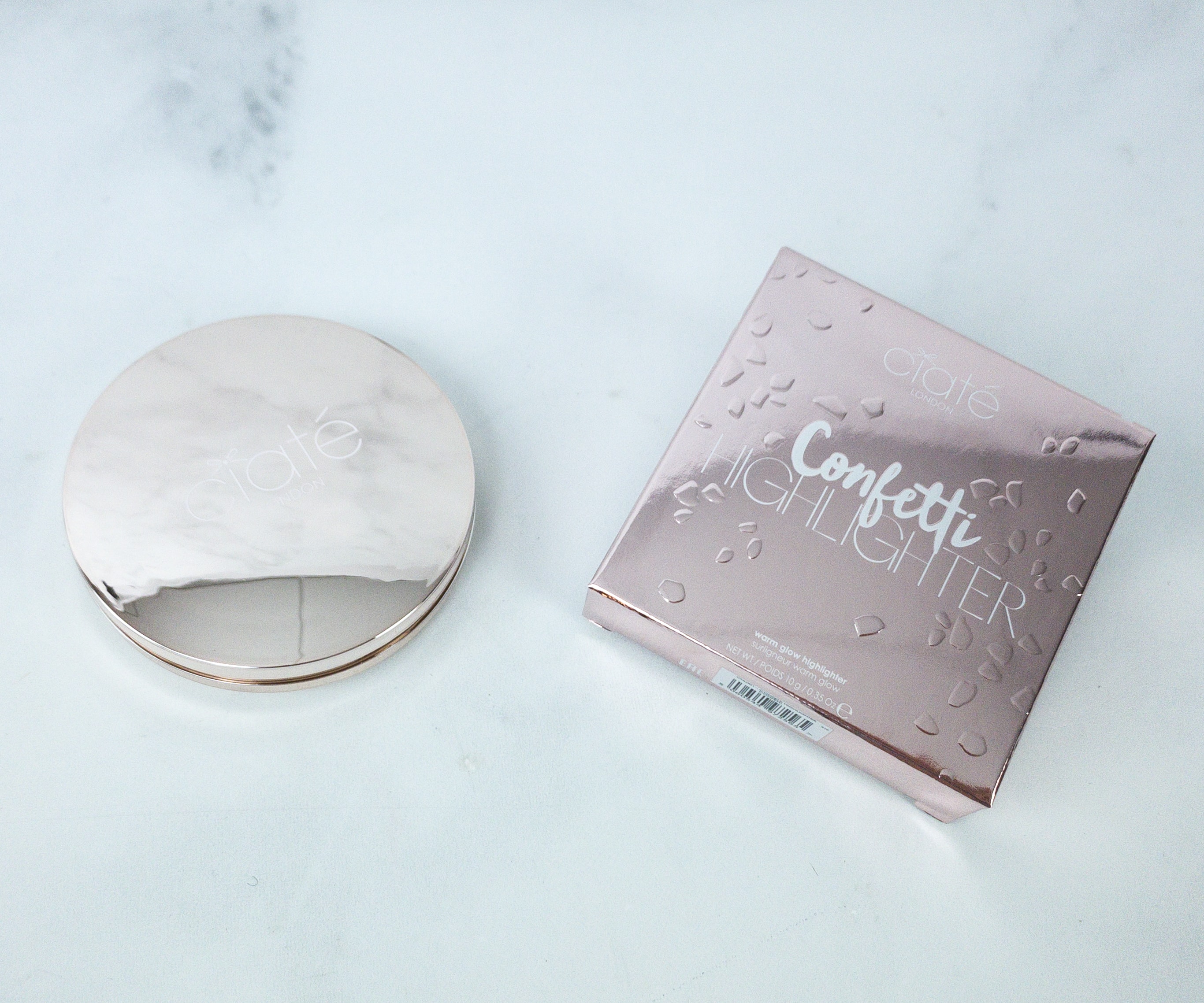 Ciate Confetti Highlighter ($32.38) Subscribers will get this or Ciaté Marbled Light Blush. First of all, that packaging looks gorgeous. The compact itself looks quite sleek and classy!
This product is good until 12 months after opening.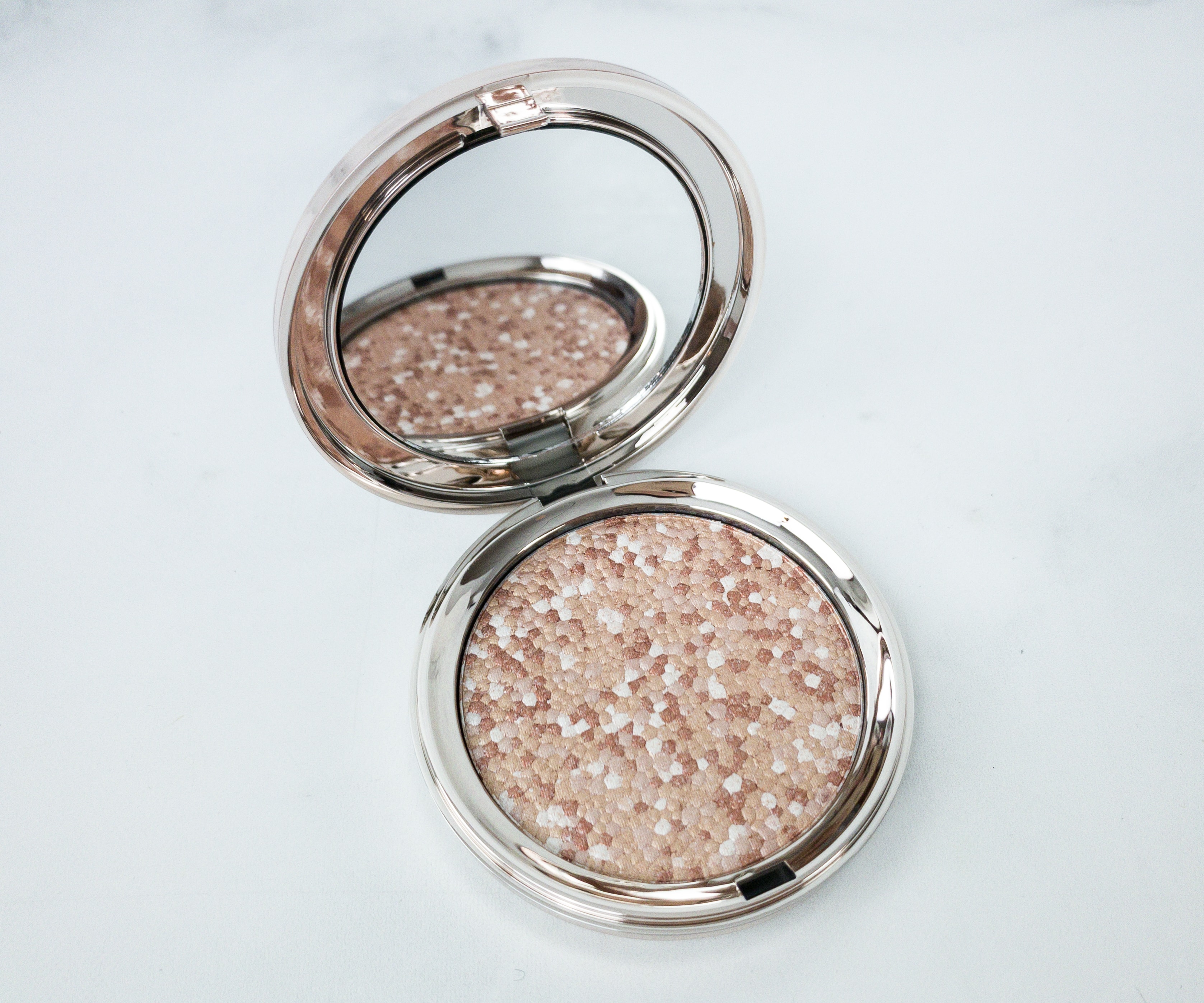 I like that the compact has its own mirror. It's very handy. The shade of this highlighter is amazing. It's great for every skin tone because it's that perfect mixture of gold, pearls, and champagne colors. Its creamy and soft formula is really great! One swipe and this highlight is blinding!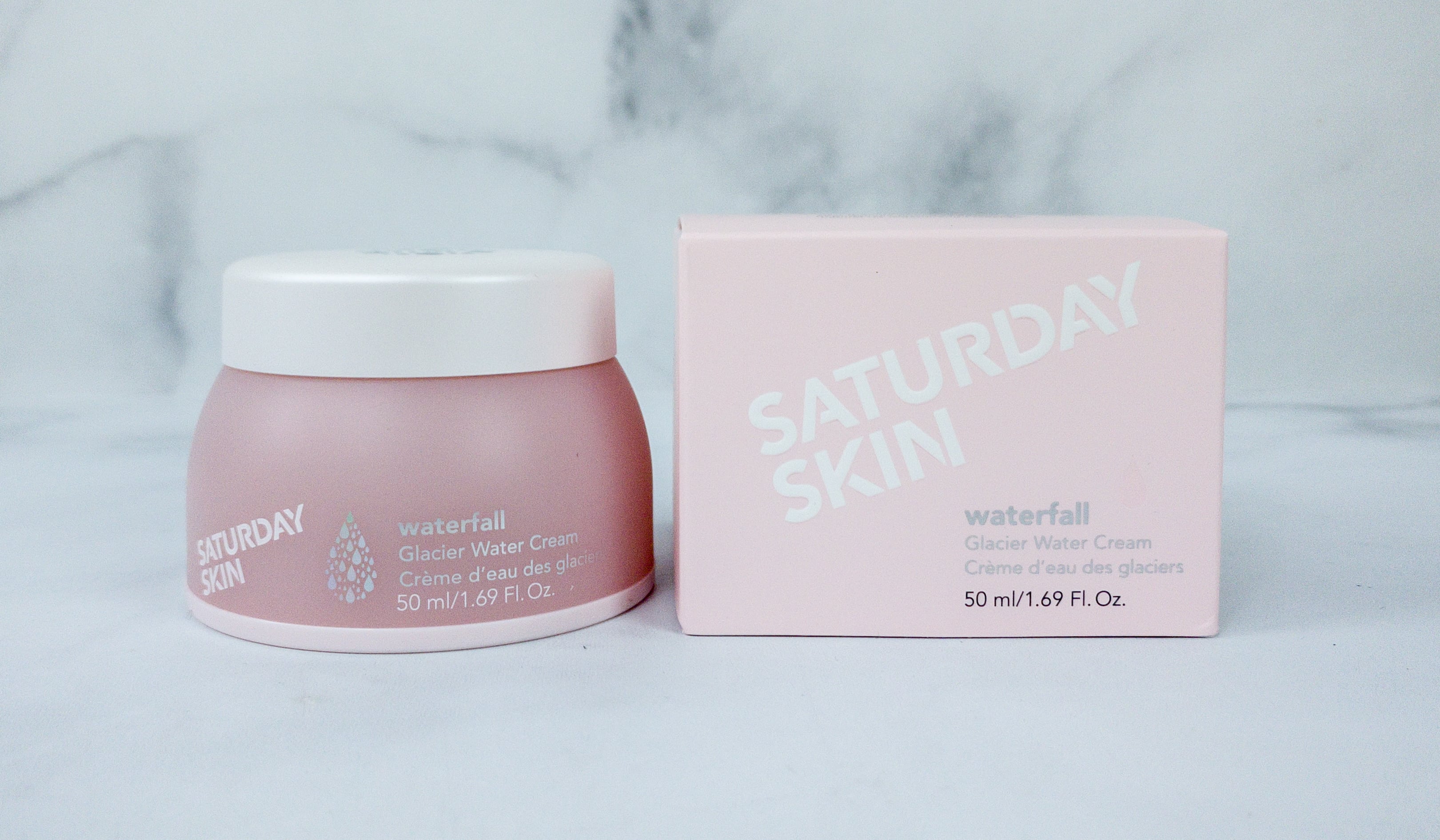 Saturday Skin Waterfall Glacier Water Cream  ($39) Subscribers will get this or the Elemis Pro-Collagen Rose Facial Oil. This cream works wonders on my skin! It feels lightweight and it sinks right into my skin, leaving it smooth and moisturized in no time. Unlike other creams, this one doesn't have an overpowering scent.
The gel-like texture was surprisingly not tacky and heavy.  It's even packed with anti-aging properties that help improve the texture of your skin and reduces the appearance of fine lines.
Storybook Cosmetics Fairy Tales Little Briar Rose Palette ($45) This is a variant item. Last for this box, I got this Sleeping Beauty-themed palette!
At the back of the packaging, you will see the ingredients list of each shade of eyeshadow in this palette. It also states that it's good for up to 24 months after opening! That's really great because we'll be able to make the most out of it!
I'm not a big fan of the color story but I like how there are wearable shades! I can already see that I will hit pan with the Briar Rose, Spindle and Woodland easily because those are my go-to everyday shades. Just add a bit of Prince or Grim on the outside crease and a pop of the metallic/glittery shade on the middle and you'll easily go from a day to night look!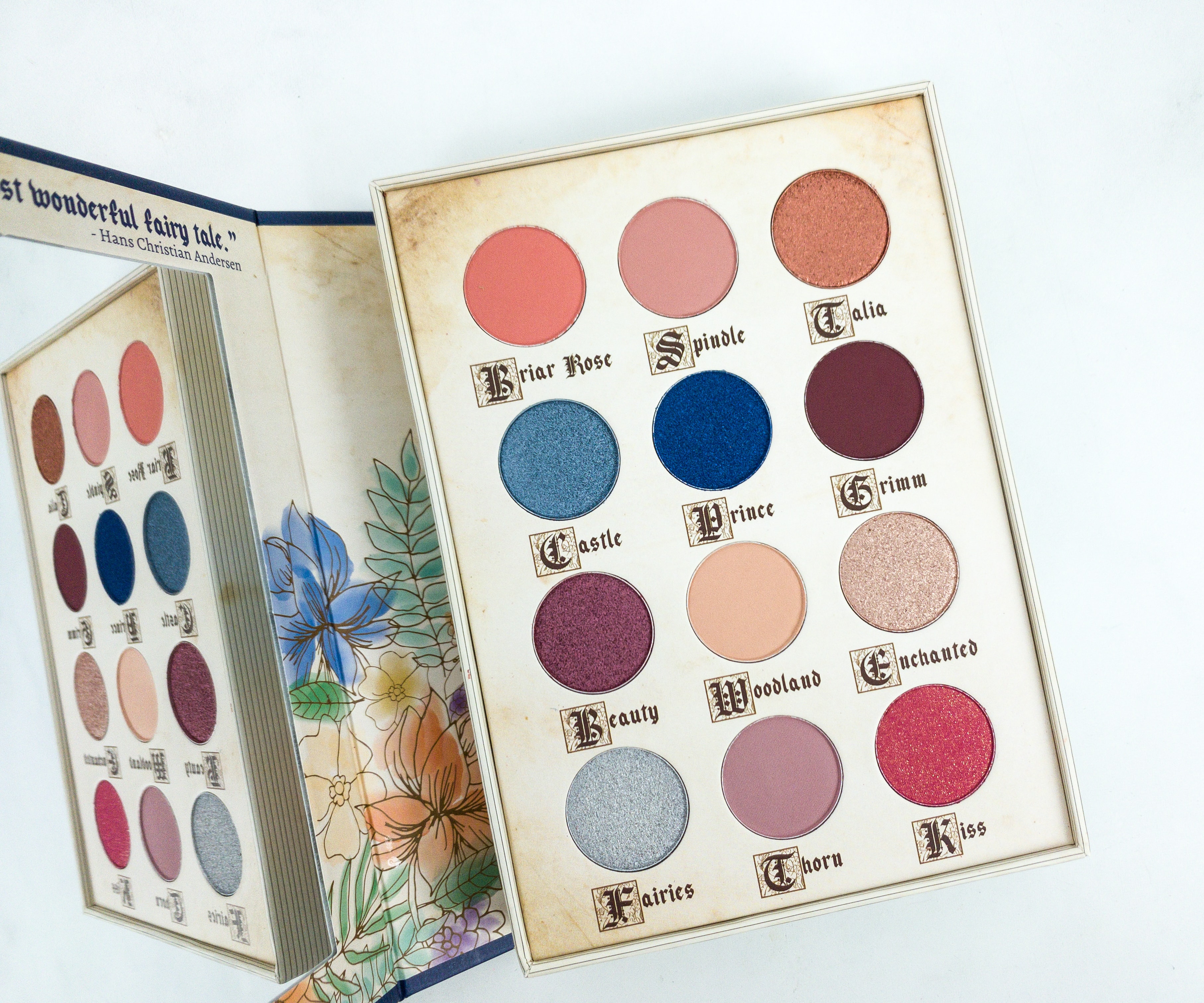 Here is a closer look at the shades! Looking forward to playing with this palette more to get different combinations!
BOXYCHARM Luxe is definitely worth every penny! I'm really happy with the items they curated, especially because these exceed what they put in the last one we received. I have some skincare essentials from this bunch, as well as a fantastic makeup supply. My favorite item is the cleanser! It makes my face feel so clean and it doesn't leave any residue. The rest are pretty useful and a nice upgrade from the regular box. If you have an extra budget and you want more premium goodies, this is the best way to go!
What's your favorite item in this month's BOXYCHARM?