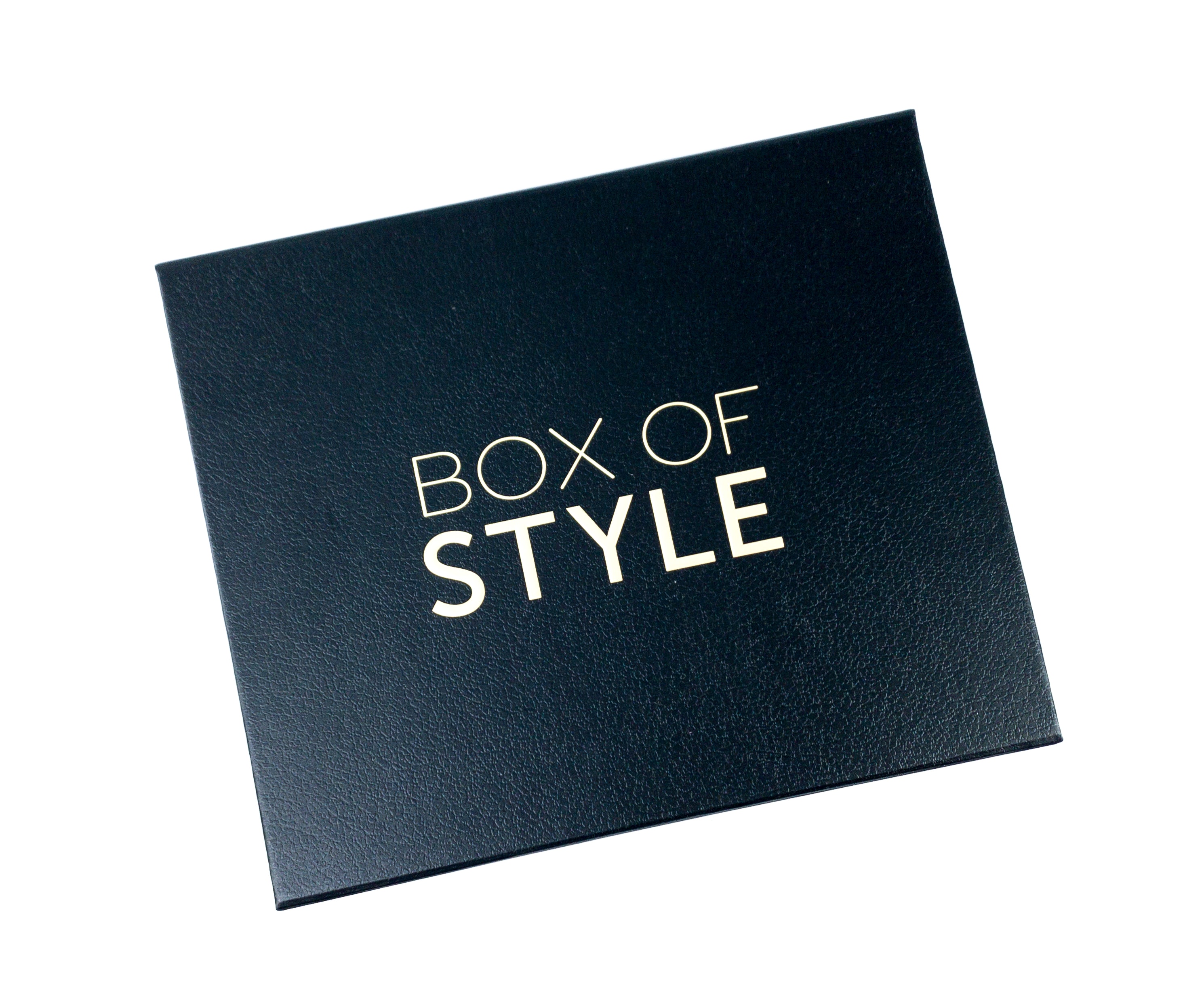 Box of Style by Rachel Zoe is a fashion, beauty, and lifestyle quarterly subscription box from Rachel Zoe.
DEAL: Save $25 on your first box! Use coupon code WINTER25.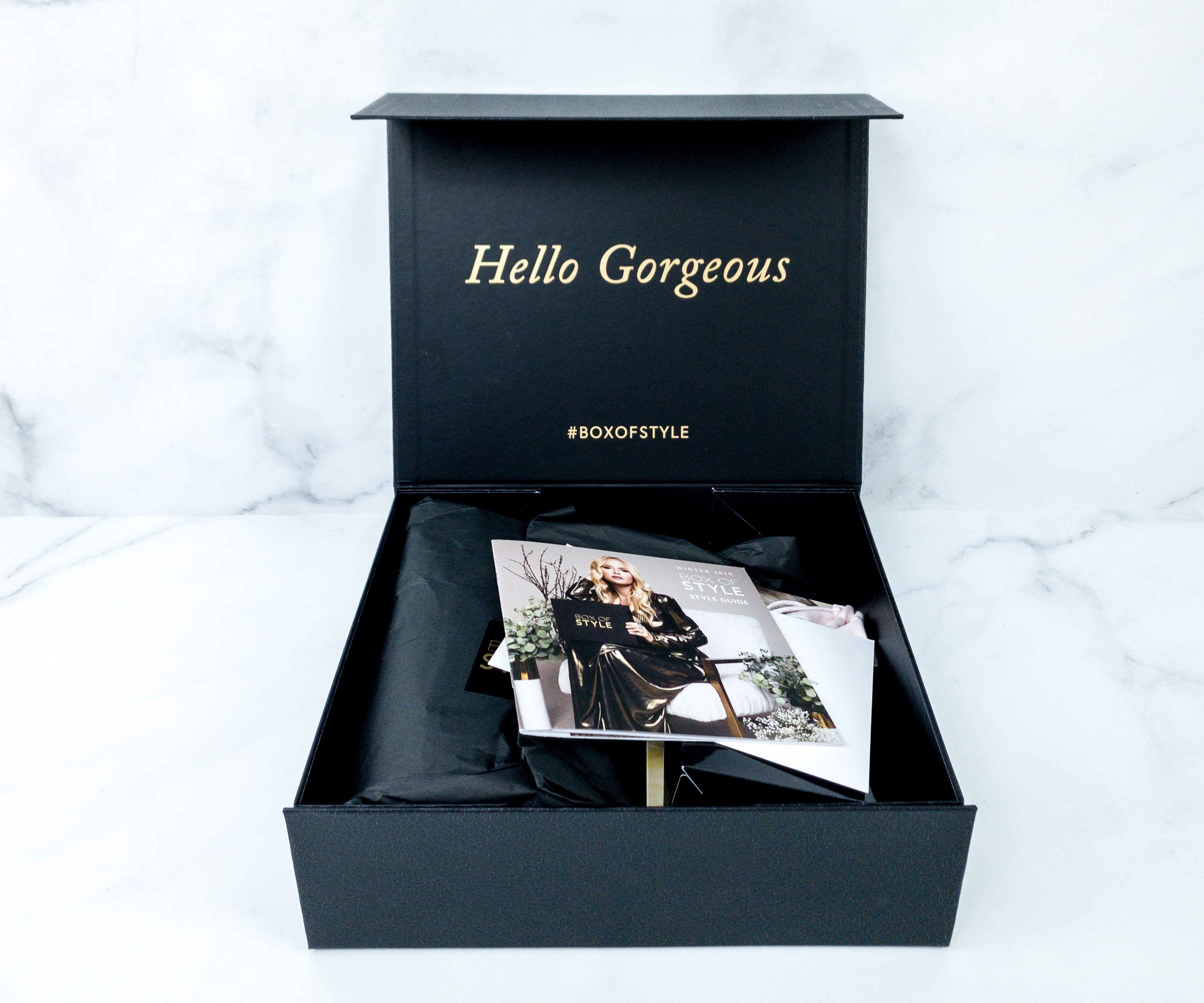 Every box is like a limited edition box, with a focus on fashion and style. The fancy box has a magnetic closure.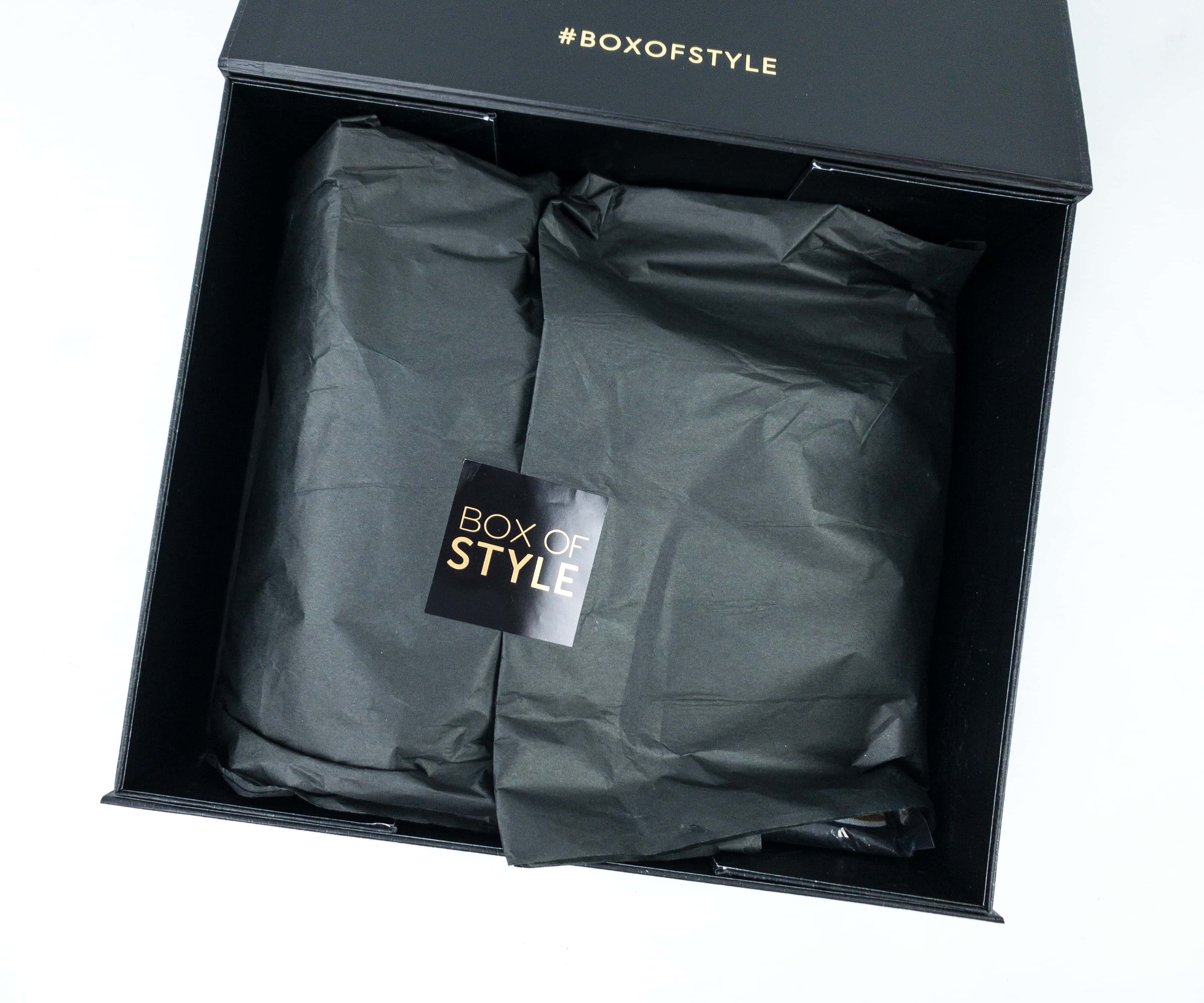 There was a black tissue paper packaging. It was sealed with a Box of Style black & gold sticker.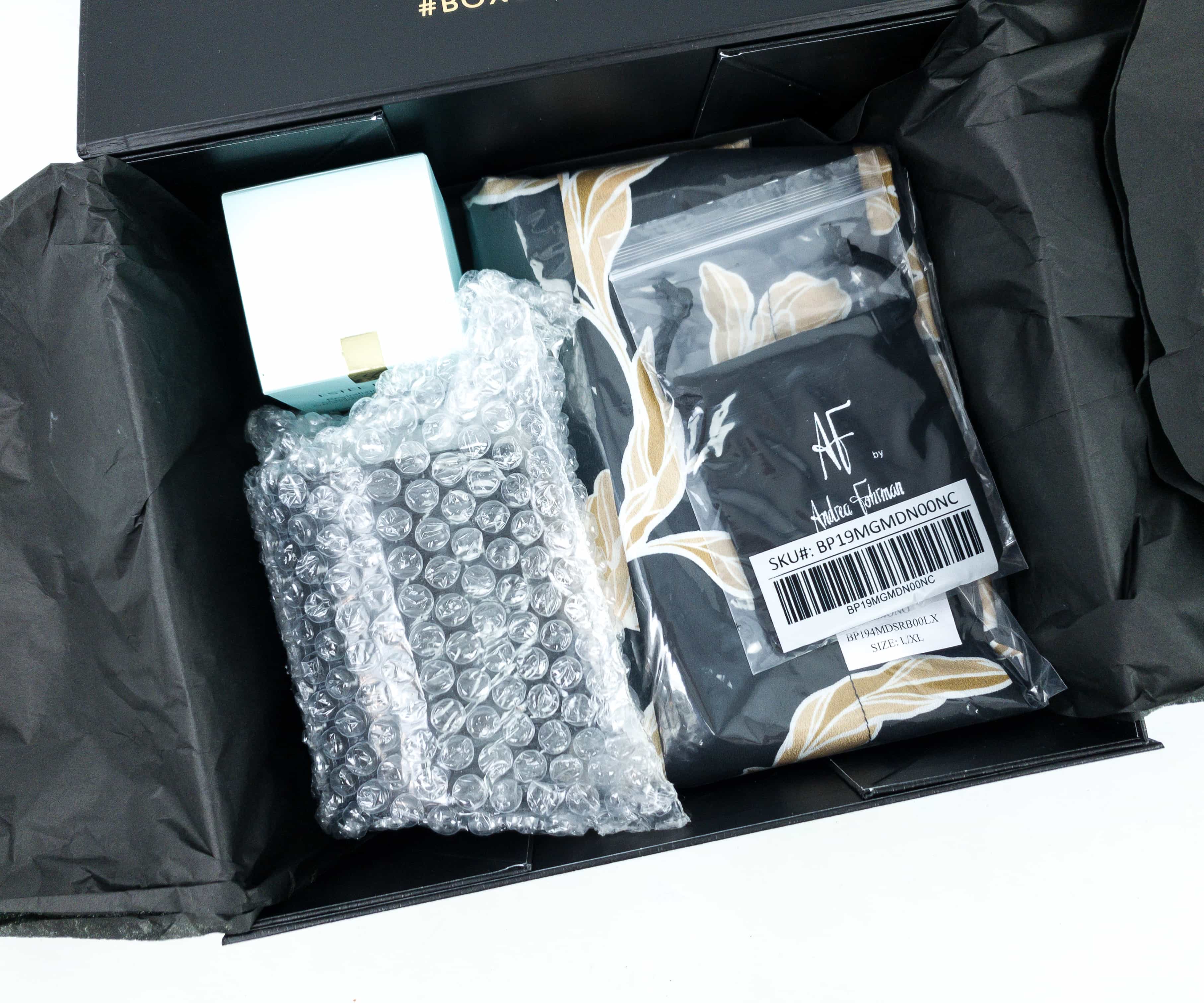 All the items were safely wrapped using bubble wraps and individual wraps for extra protection.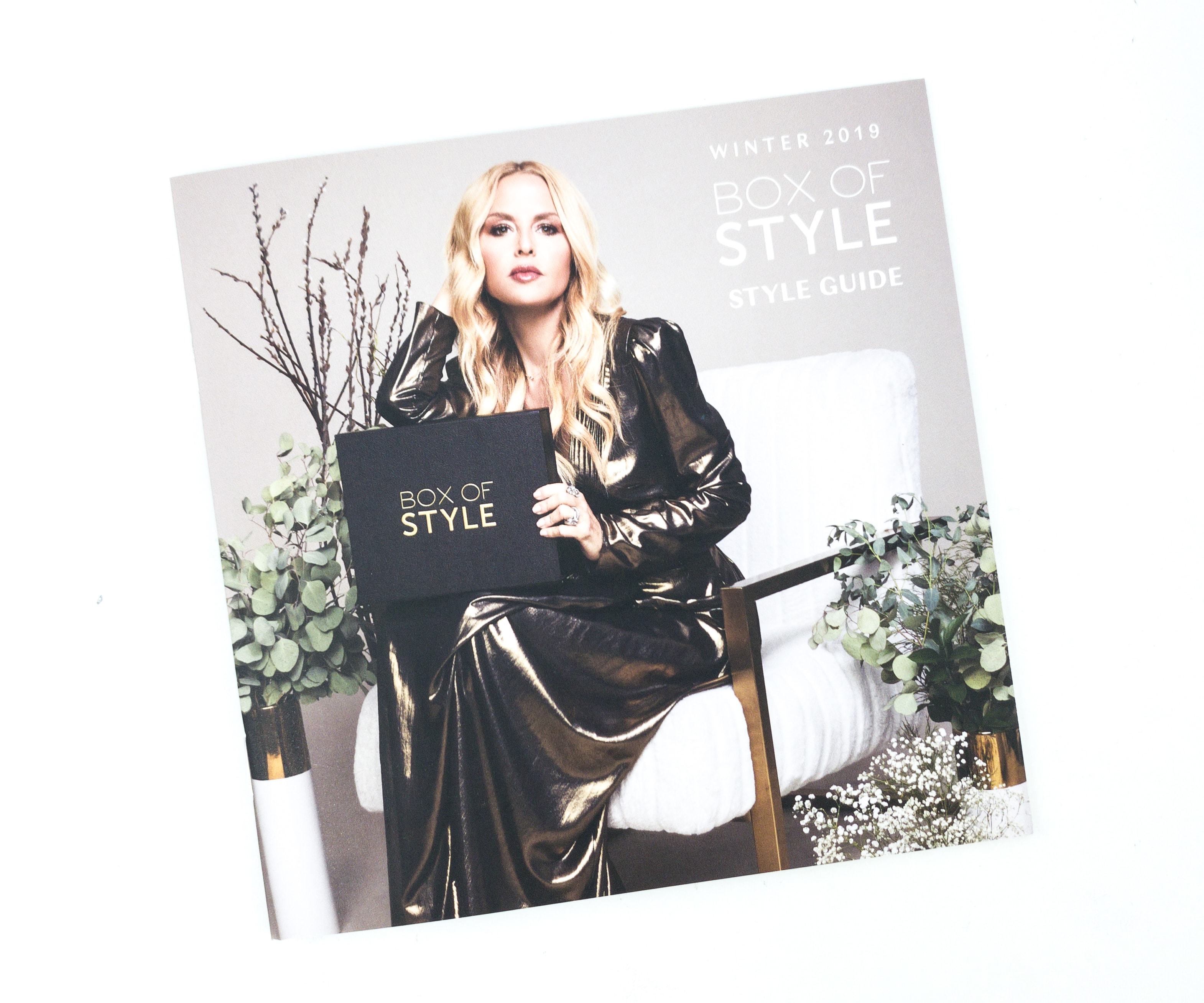 Every box includes a mini-magazine as the style guide.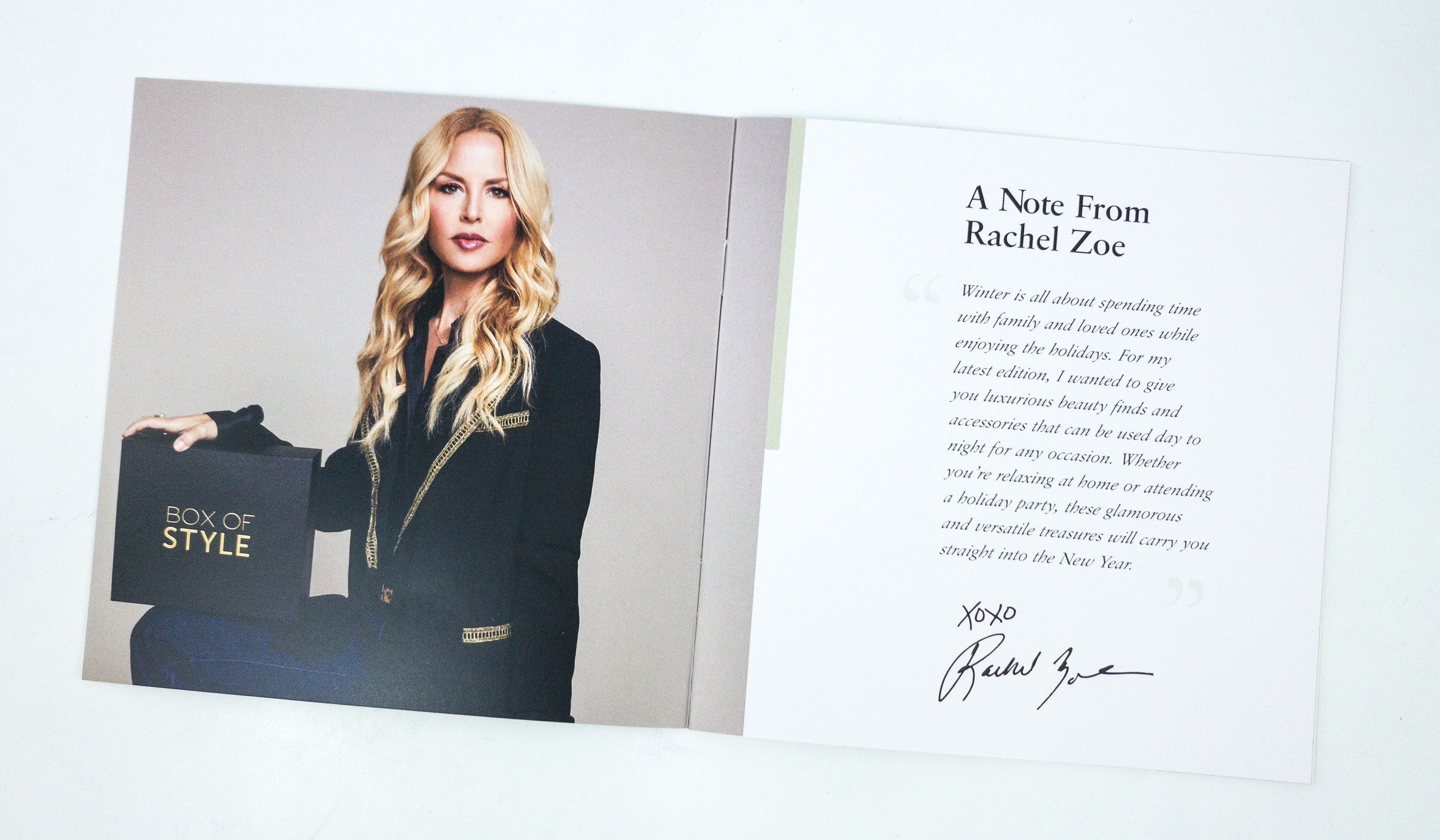 There's also note with a sign from Rachel Zoe herself. This is where she explains the inspiration behind the curation of this quarterly box.
As always, there's a featured photo for each item, along with a short description and detailed suggestions on how to use or style it.
The photos are all very lovely!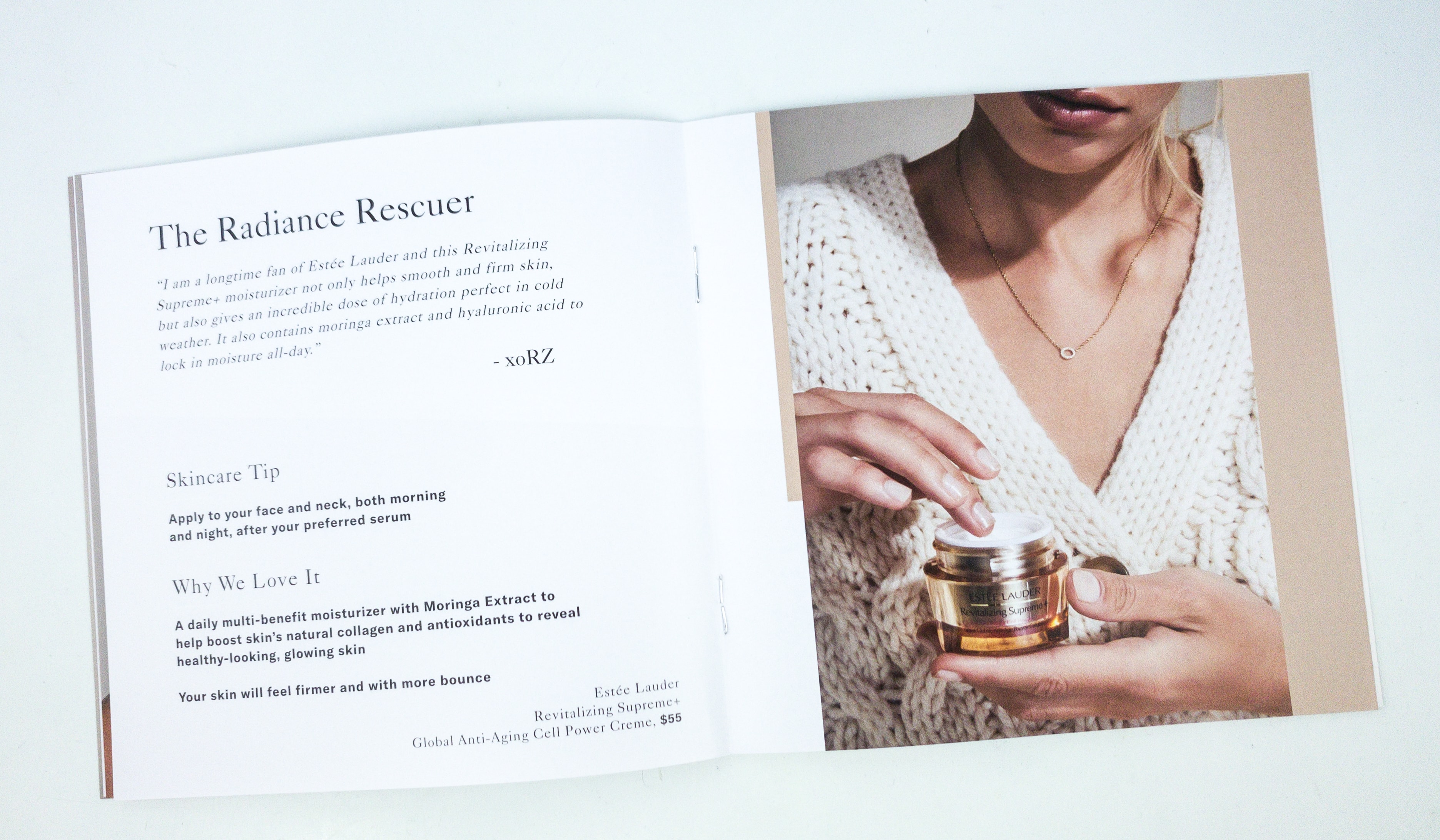 This part is really helpful. For beauty products, they even list some useful tips and why the items are lovable.
The layout is clean and the text is easy to read.
This can serve as style inspiration as well.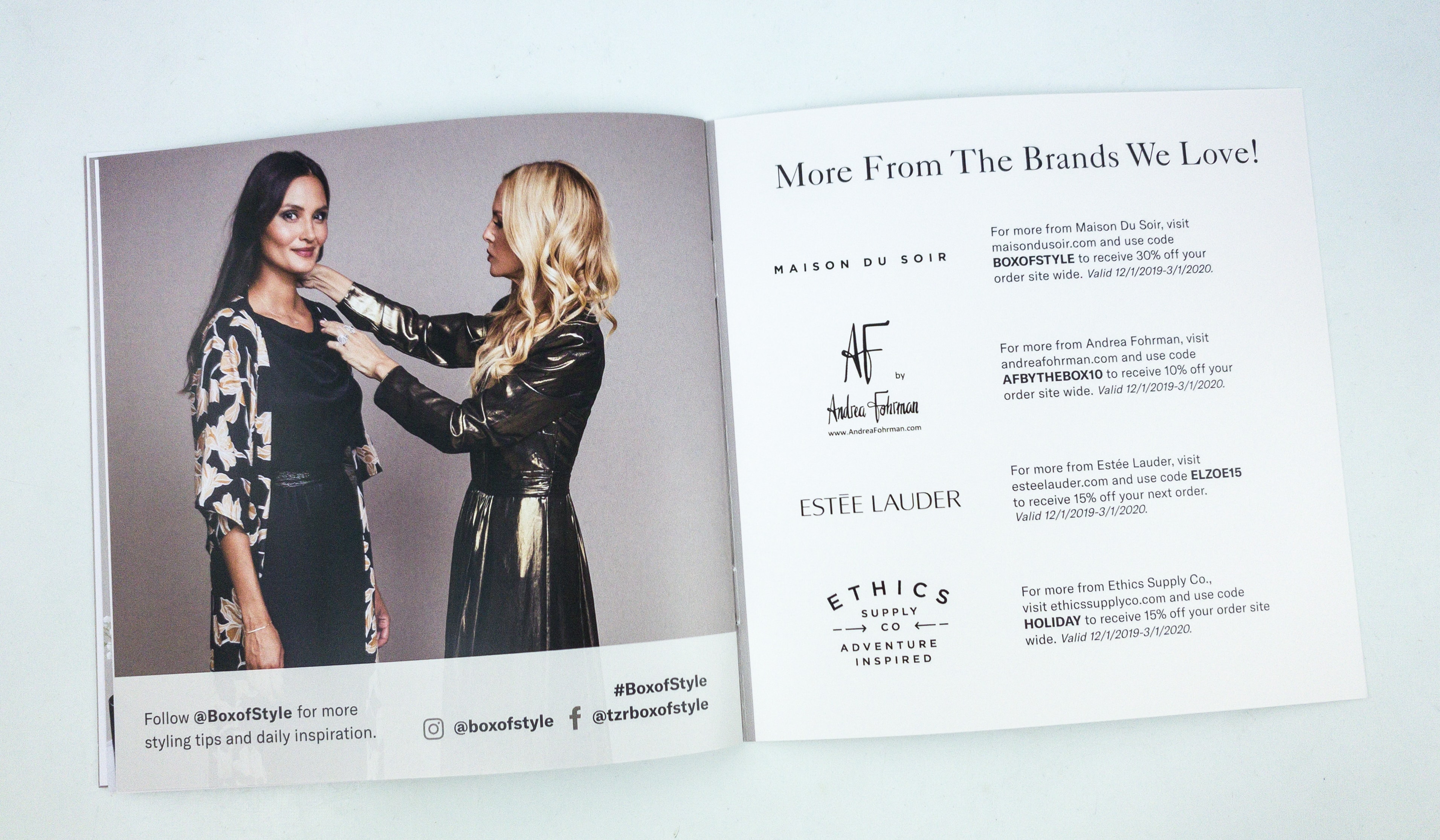 They also encourage us to follow their social media accounts for more styling tips and inspiration.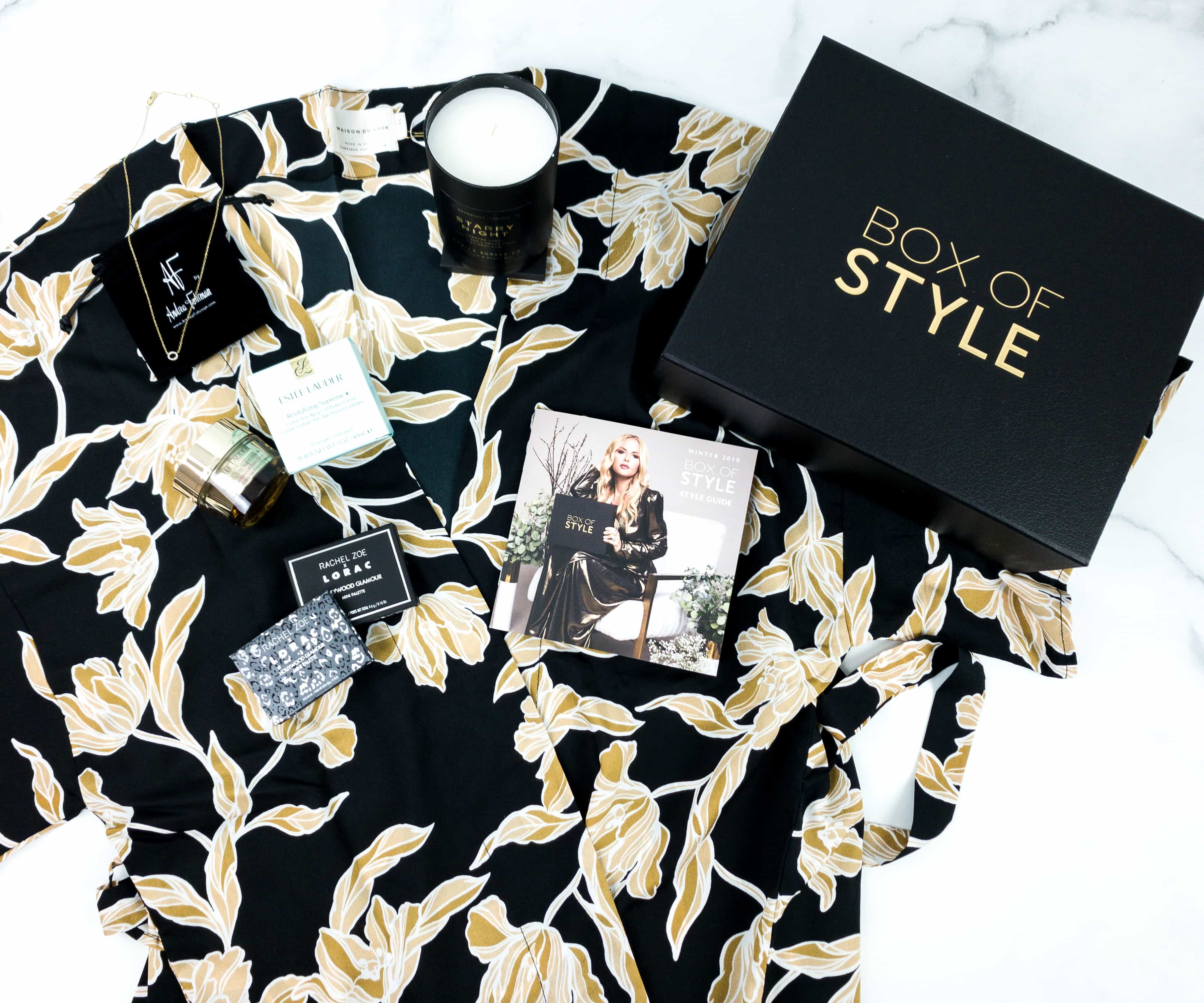 Here's everything in the box!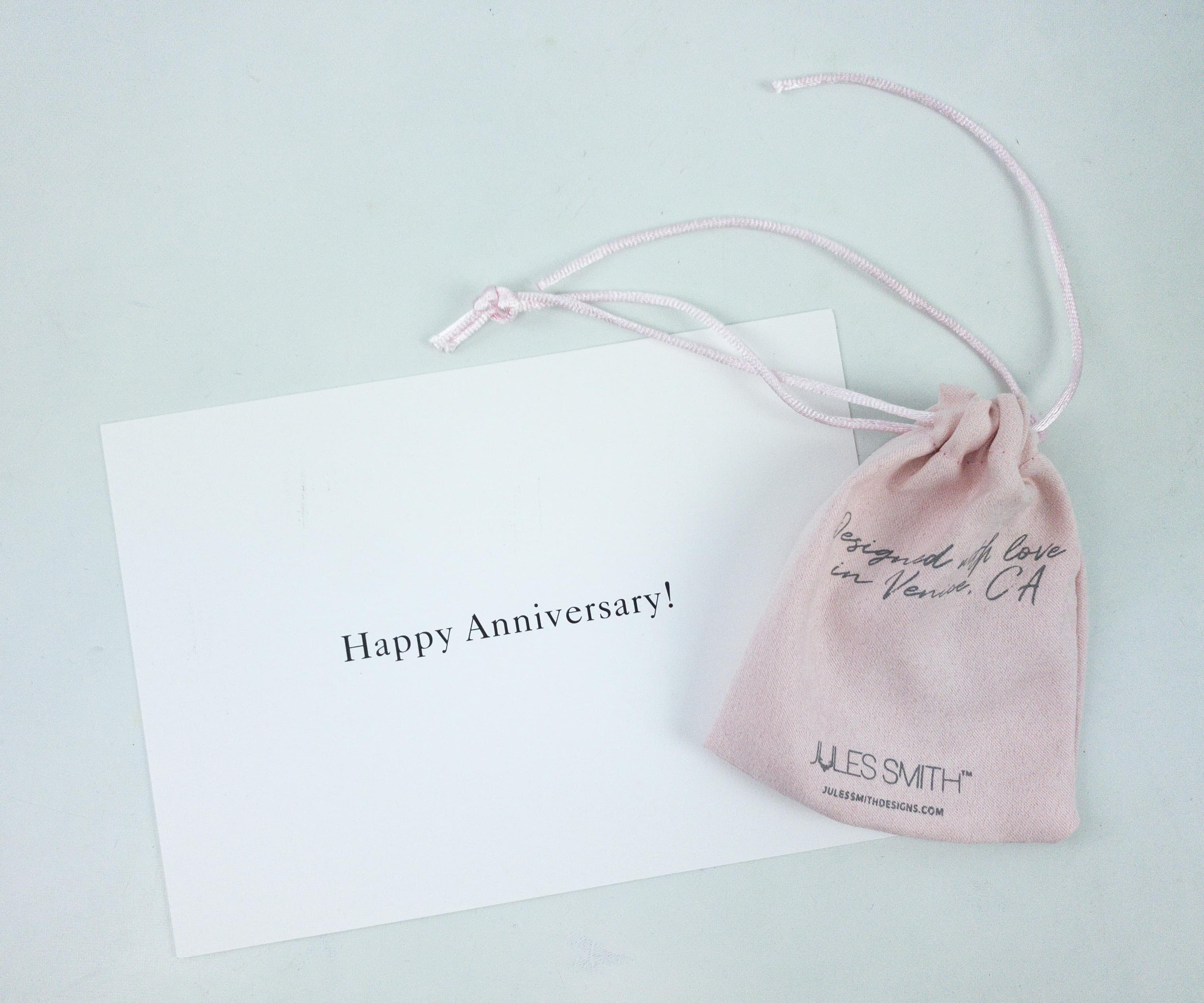 I didn't expect to get this Jules Smith pink pouch with a greeting card that says, "Happy Anniversary" so this is exciting.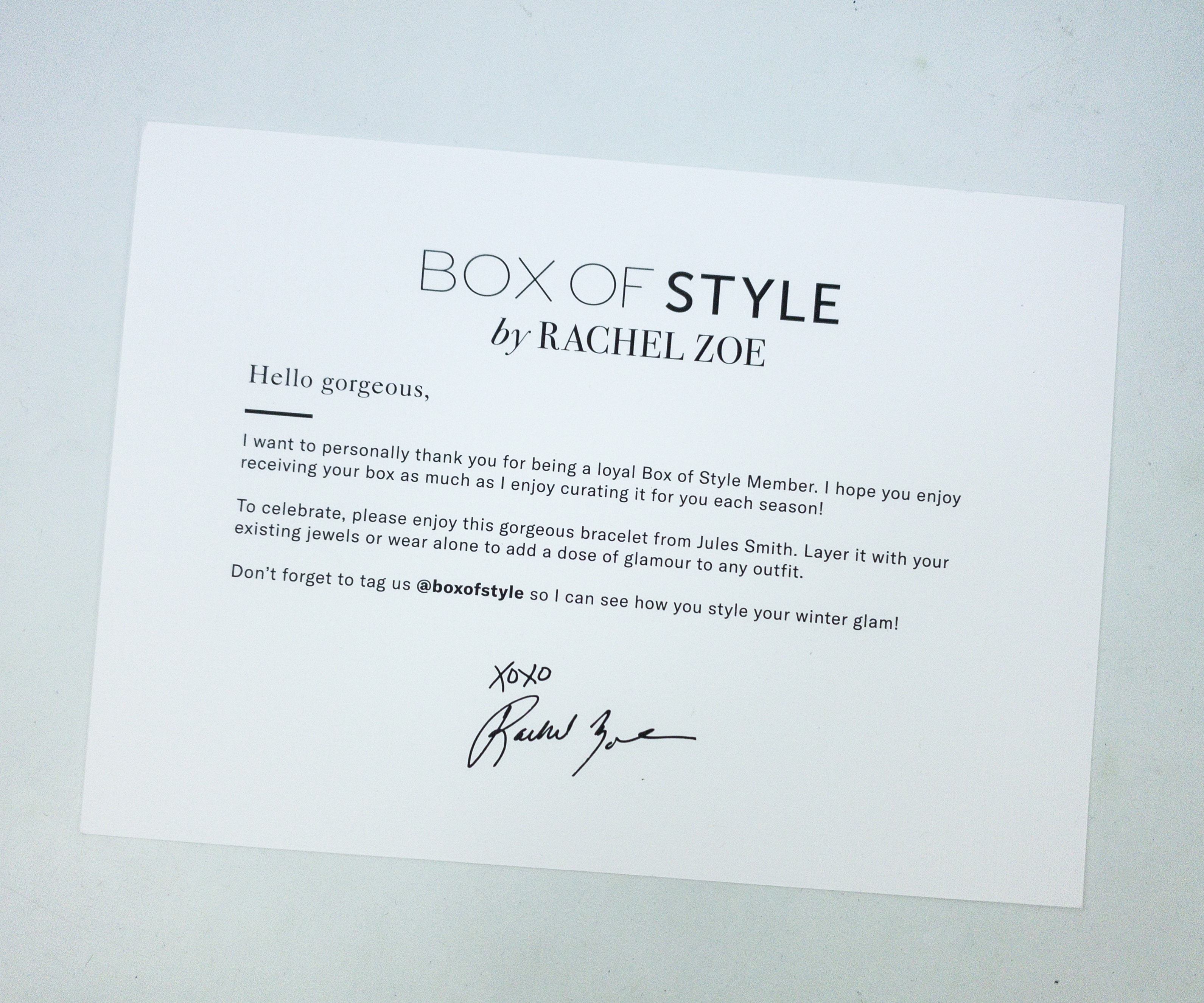 At the back of the card is a thank you letter from Rachel herself for being a loyal Box of Style Member. This wasn't a part of the full spoilers so I was really surprised. From time to time, Box of Style usually gives out some items for their long-time subscribers.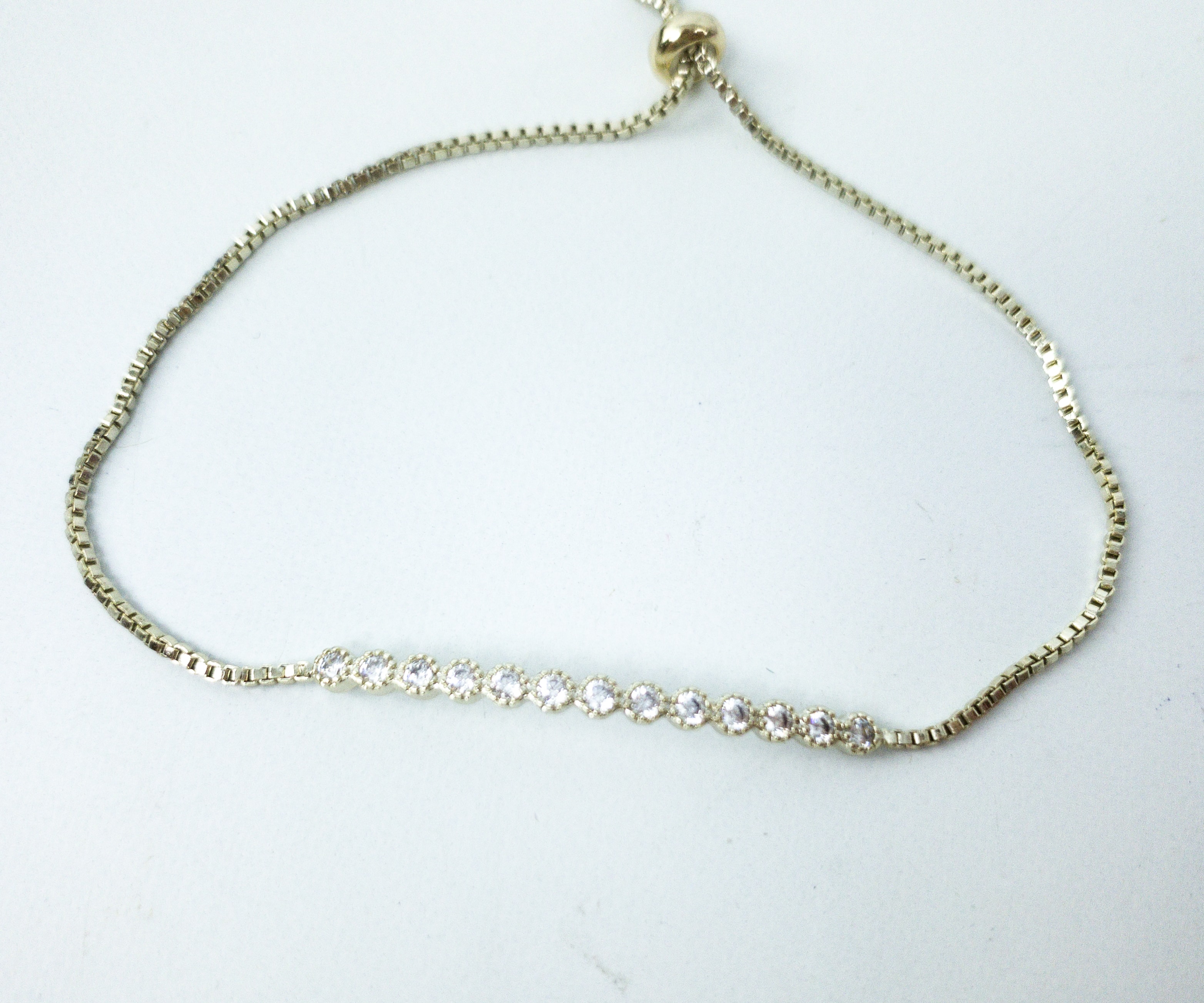 A beautiful gold bracelet with some shimmer accent is Rachel's surprise present to her loyal box subscribers. Its classic design is a great accent to my existing jewels but it looks amazing even if worn alone, too.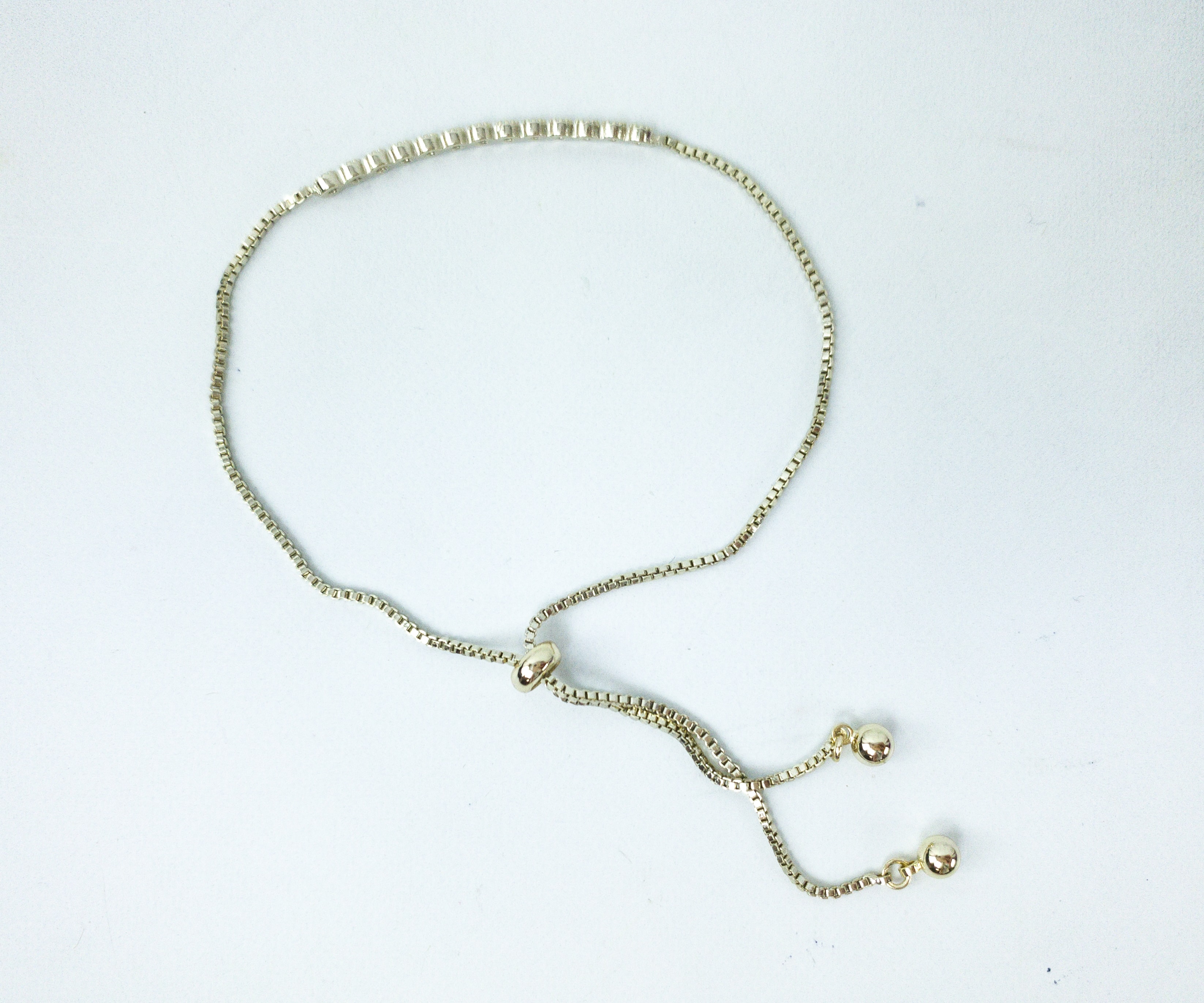 It has a little pole that serves as the bracelet adjustment to fit any wrist size.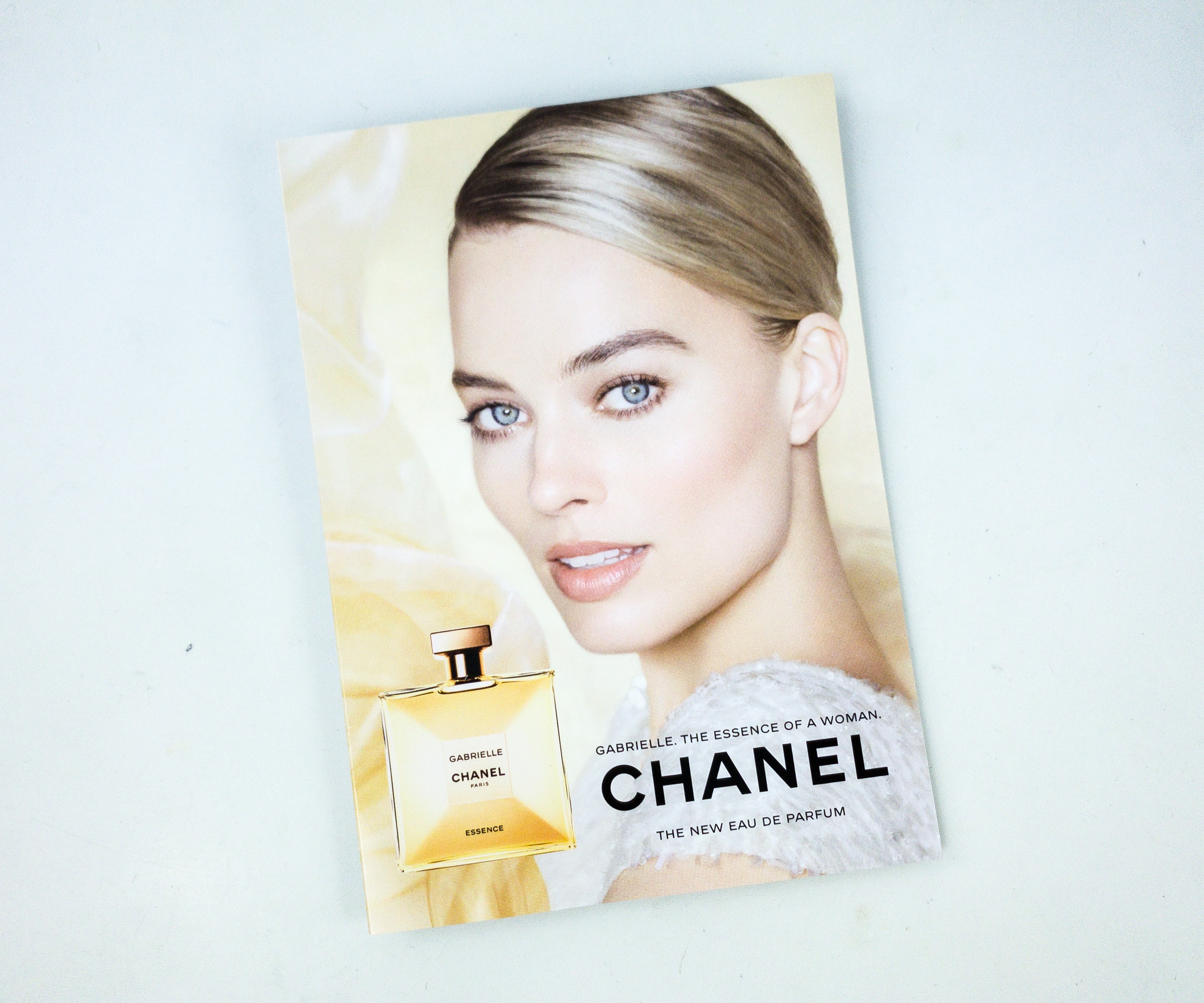 Another awesome surprise include two Chanel items: a Gabrielle Chanel sample perfume and a Le Volume de Chanel mascara.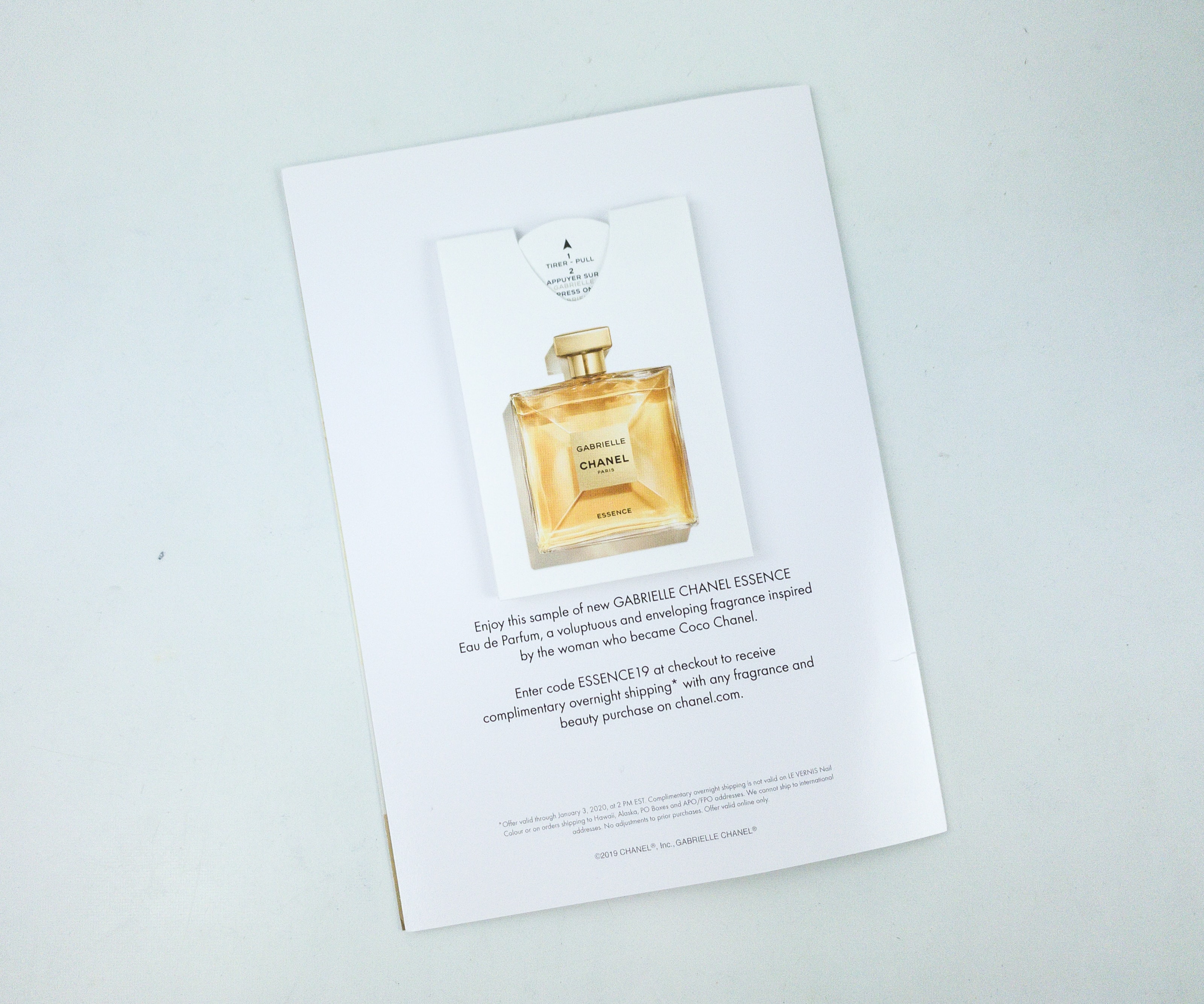 Gabrielle Chanel essence sample perfume is enclosed in a packet with a booklet containing a special code to get complimentary overnight shipping. This essence is a known floral concentrate with tuberose, jasmine, ylang ylang, and orange blossom top notes. Highly feminine perfume!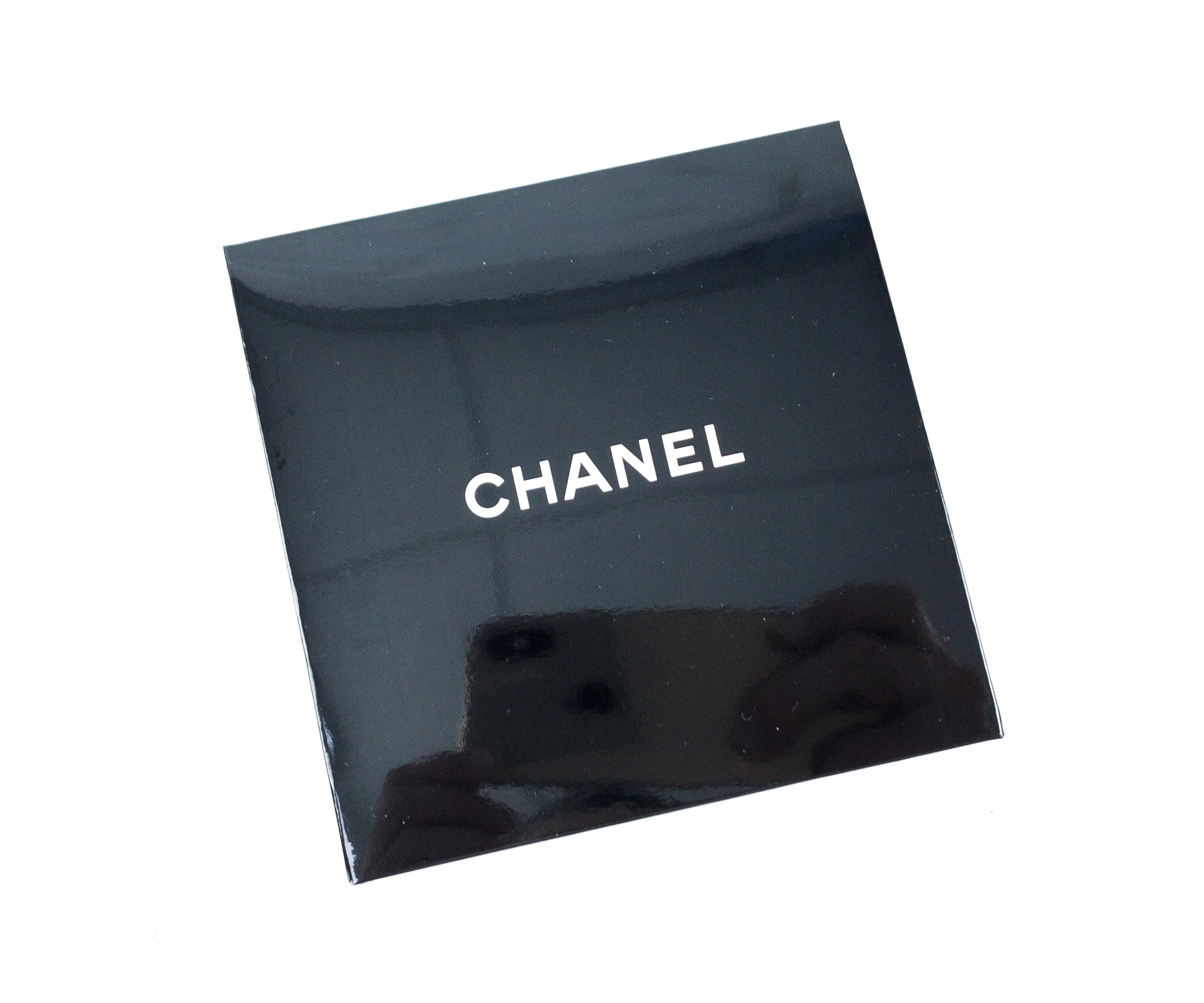 The second Chanel item is packed in a mysterious black packet that looks very classy.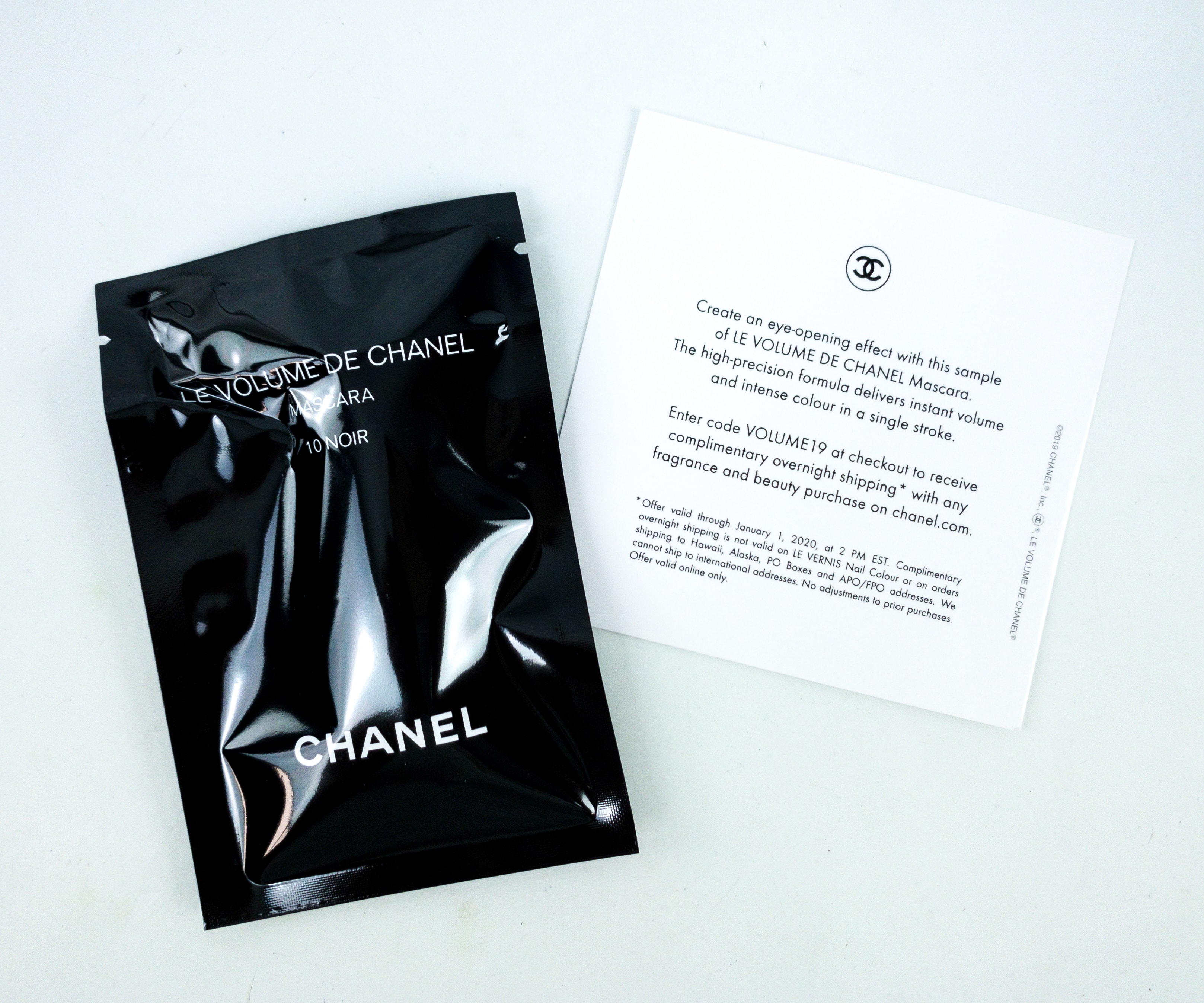 Inside the small Chanel carton is a sample of Le Volume de Chanel mascara. There is also a special code to get complimentary overnight shipping on the info card included.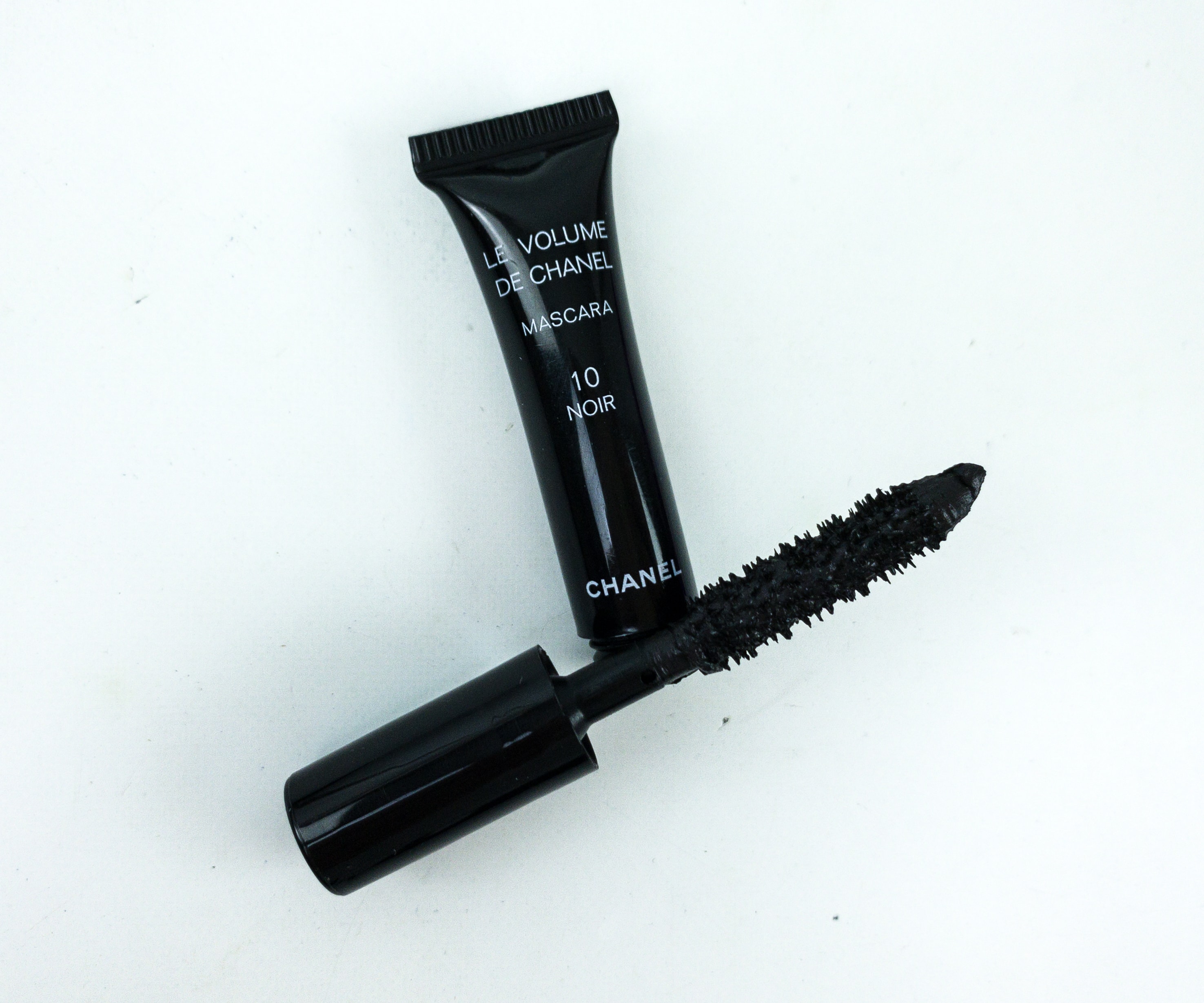 It comes in a very cute size perfect to fit in a go-to travel pouch and lets one experience this high-end product before deciding to purchase a full size. This Chanel mascara is known for its single stroke with full enhanced color and long-wearing waterproof benefit. Easily achieve that perfect balance of volume, definition, length and curl with this single eyelash product.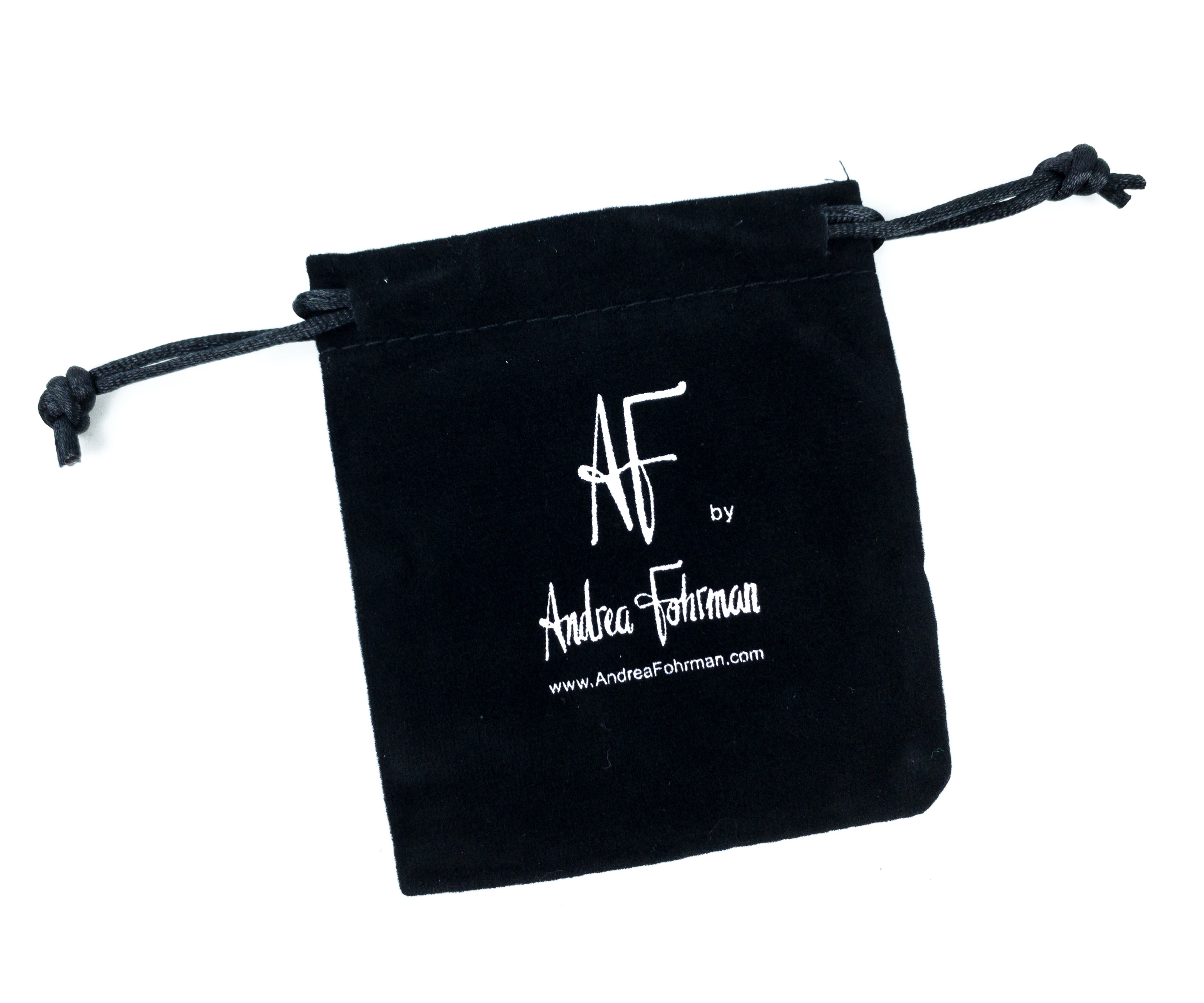 AF By Andrea Fohrman Diamond Necklace ($200.00) This delicate piece of jewelry is a real steal in this Winter Box.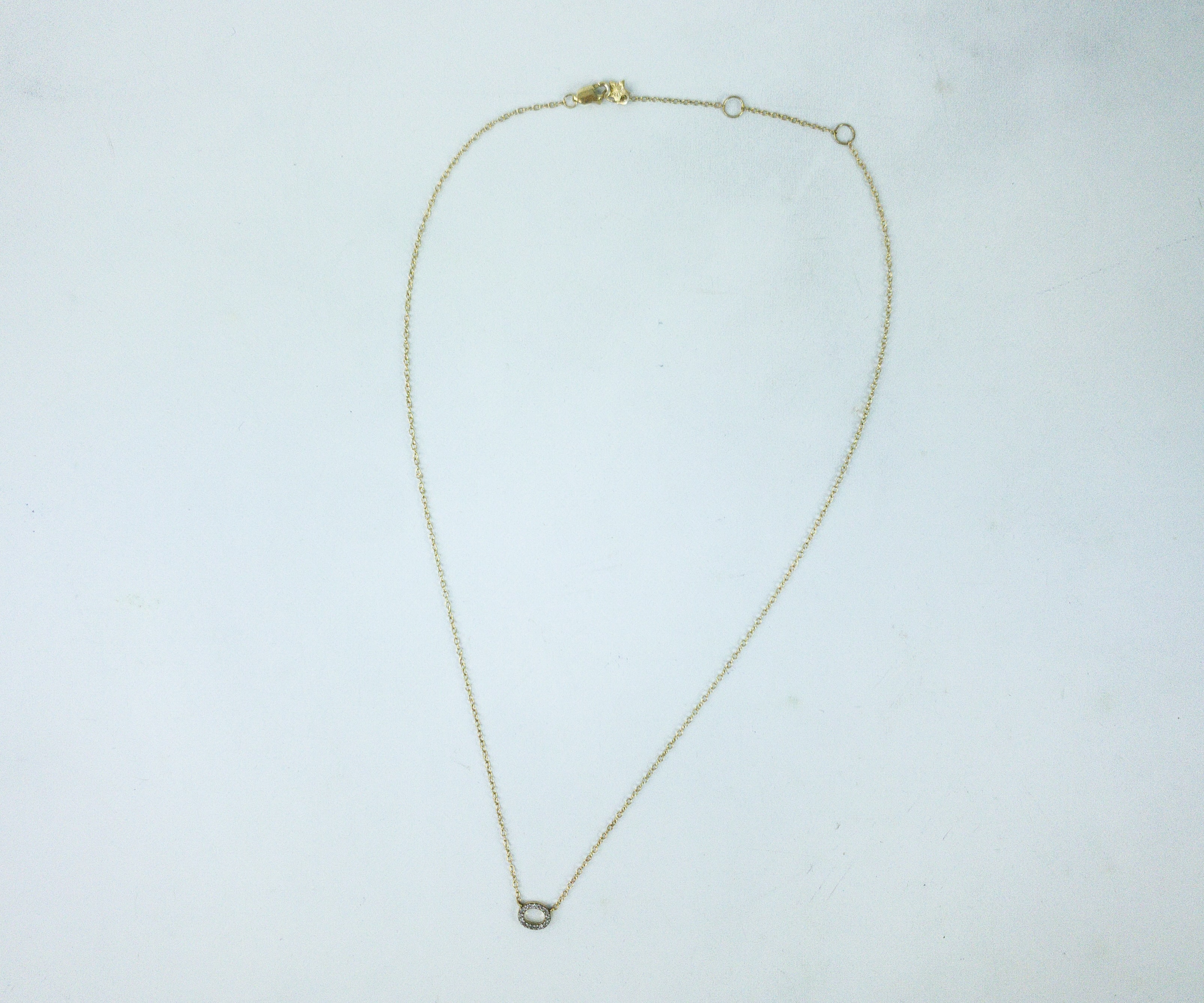 A gold-plated chain with a diamond oval pendant that's so dainty and delicate it goes well in layering. It's made with real diamonds making this Winter Box a super good deal.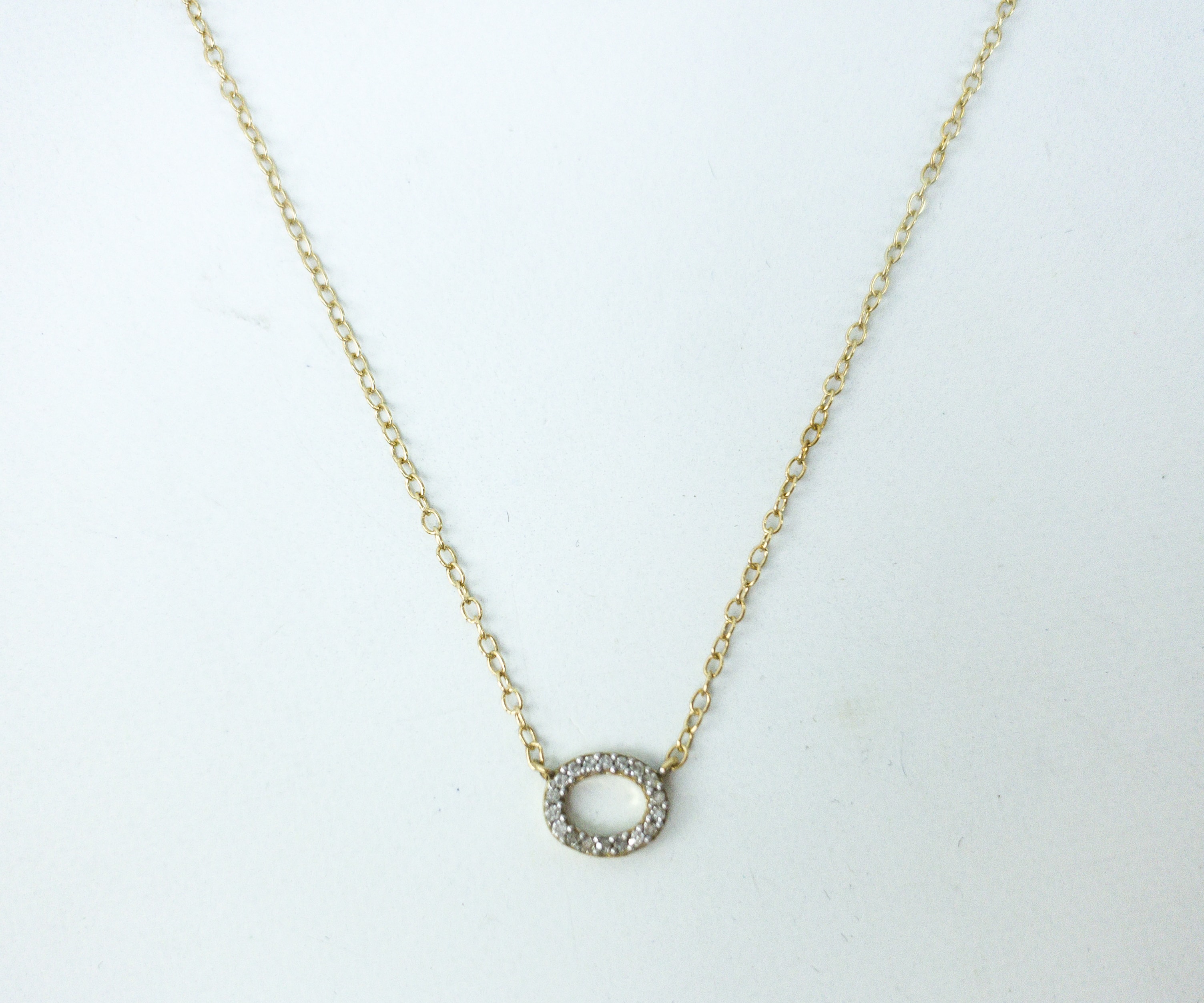 The pendant is a tiny, cute little oval piece with small, real diamonds. It definitely looks pretty, classic and trendy.
Rachel Zoe X Lorac Hollywood Glamour Mini Palette ($15) This cute little palette is sparkling, shimmering, and all things glittery! Members have the privilege to choose between 2 palette colors, either the gold palette called "Nude Affair" (warm shadow tone) or the silver palette named "Black Tie" (cool shadow tone) which was the one I got.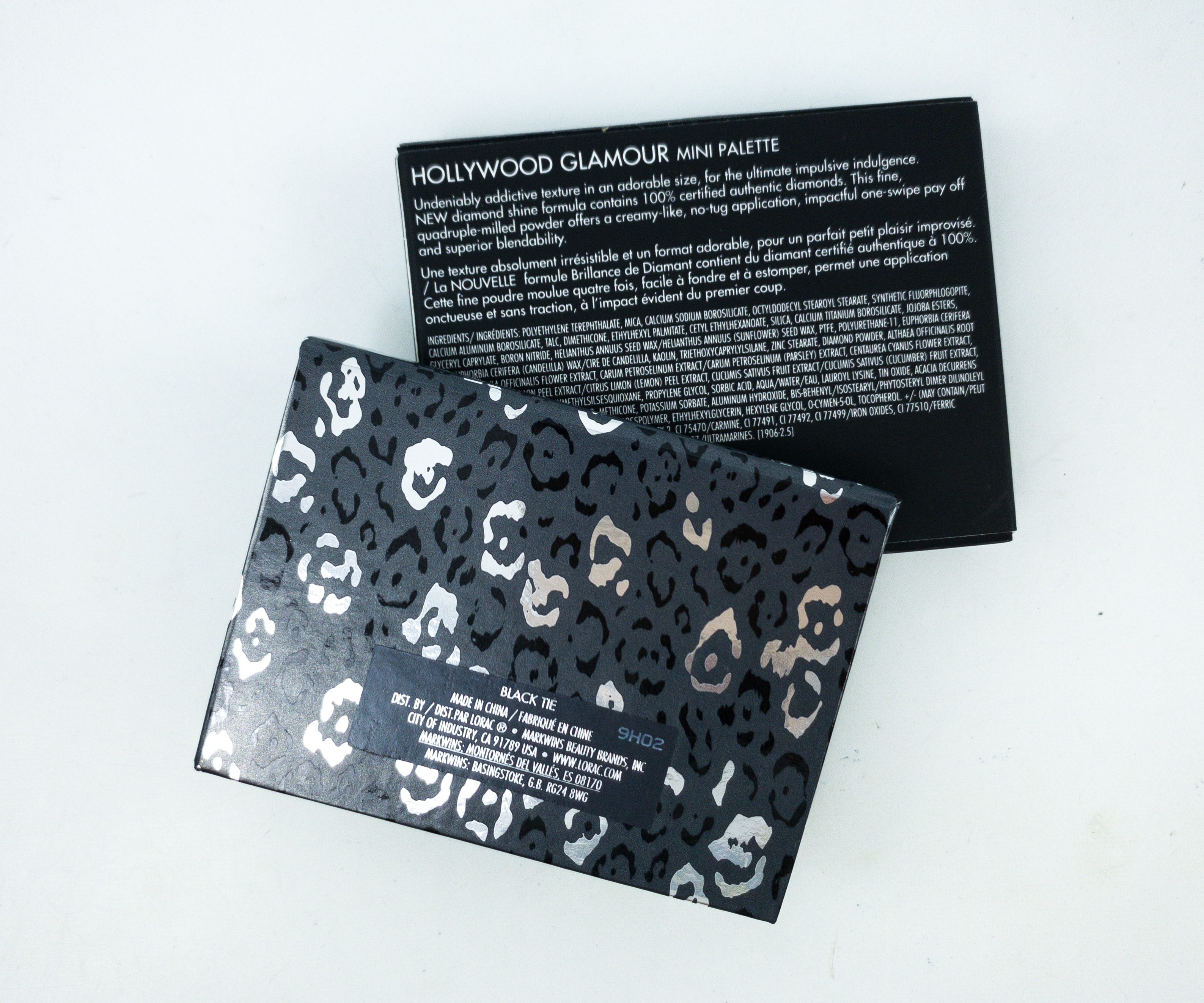 My Winter Box came with a silver palette called Black Tie (cool tones) and has a black elegant packaging box. This mini to-go palette helps to achieve that subtle smoky eye I was aiming for.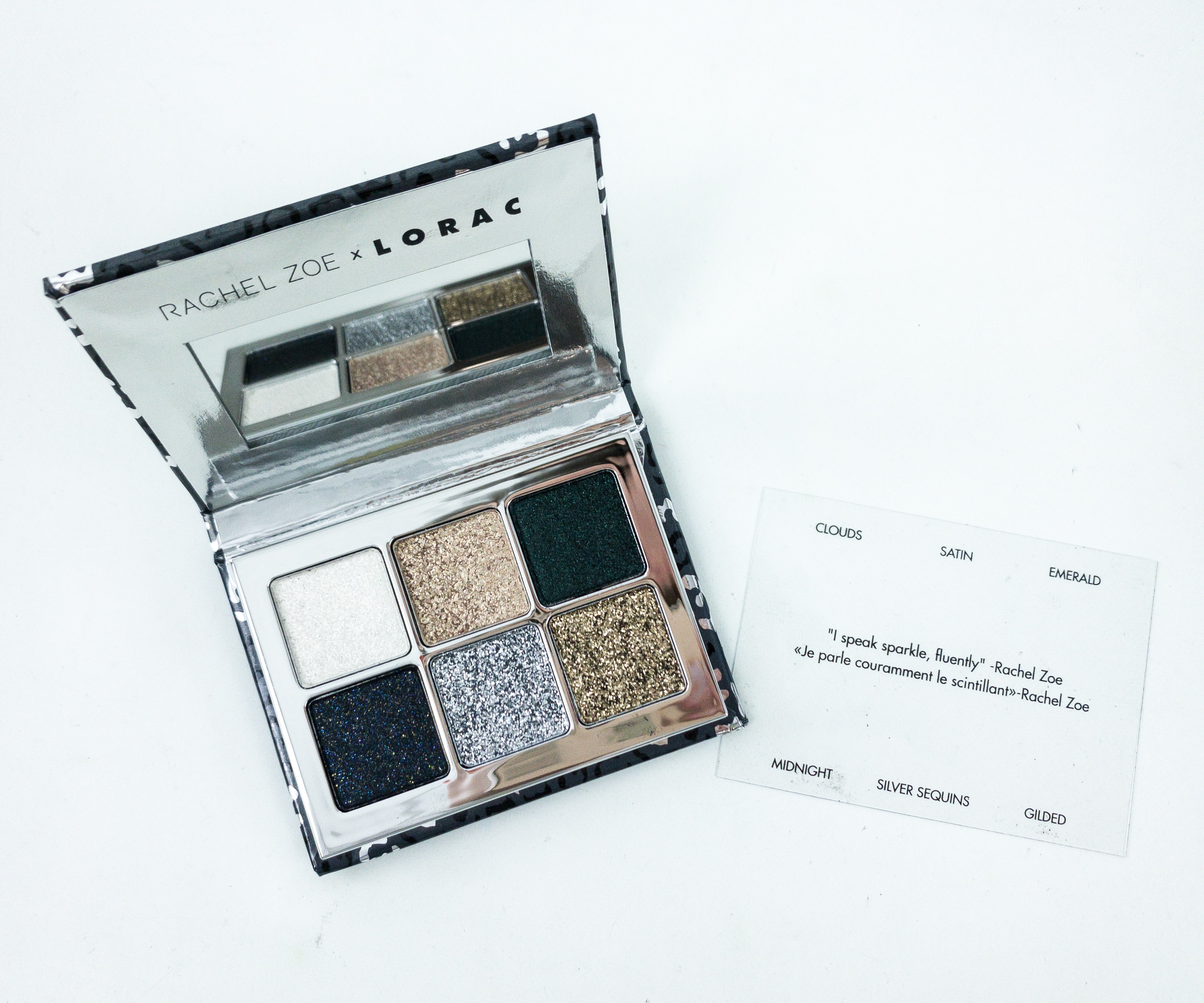 This silver palette screams glitter and shine. Its colors contain metallic white (Clouds), gold (Satin), green (Emerald), copper (Midnight), silver (Silver Sequins), and yellowish gold (Gilded). One finger glide of that gold glitter immediately gives that POP on the eyelids, while the shiny white shadow is perfect to highlight the brow bone and the inner corner of the eyes for the youthful glow.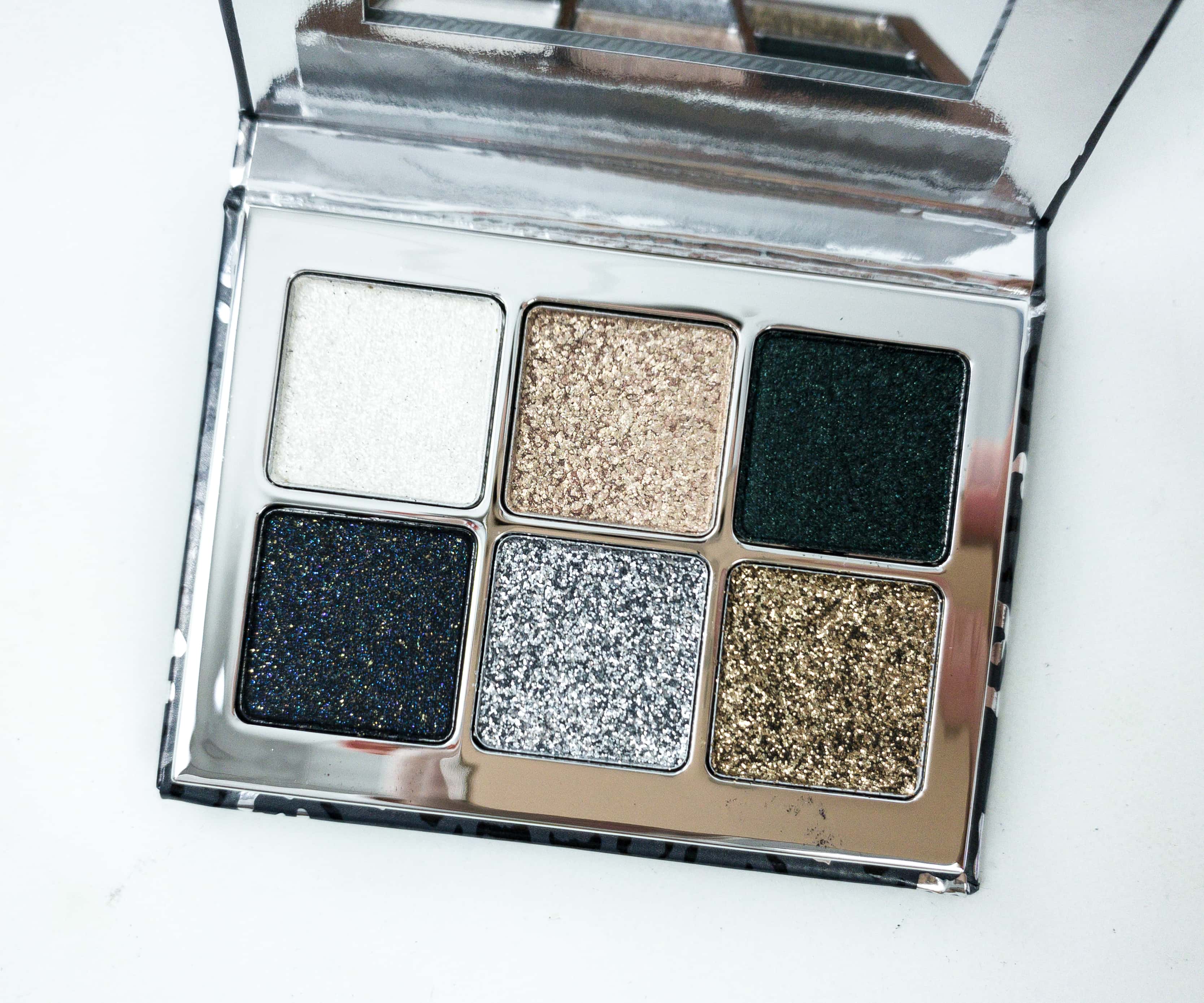 What a stunning palette! The pigment is rich yet lightweight and it smoothly glides through the eyelids. This is perfect for creating a glam look for your next night out!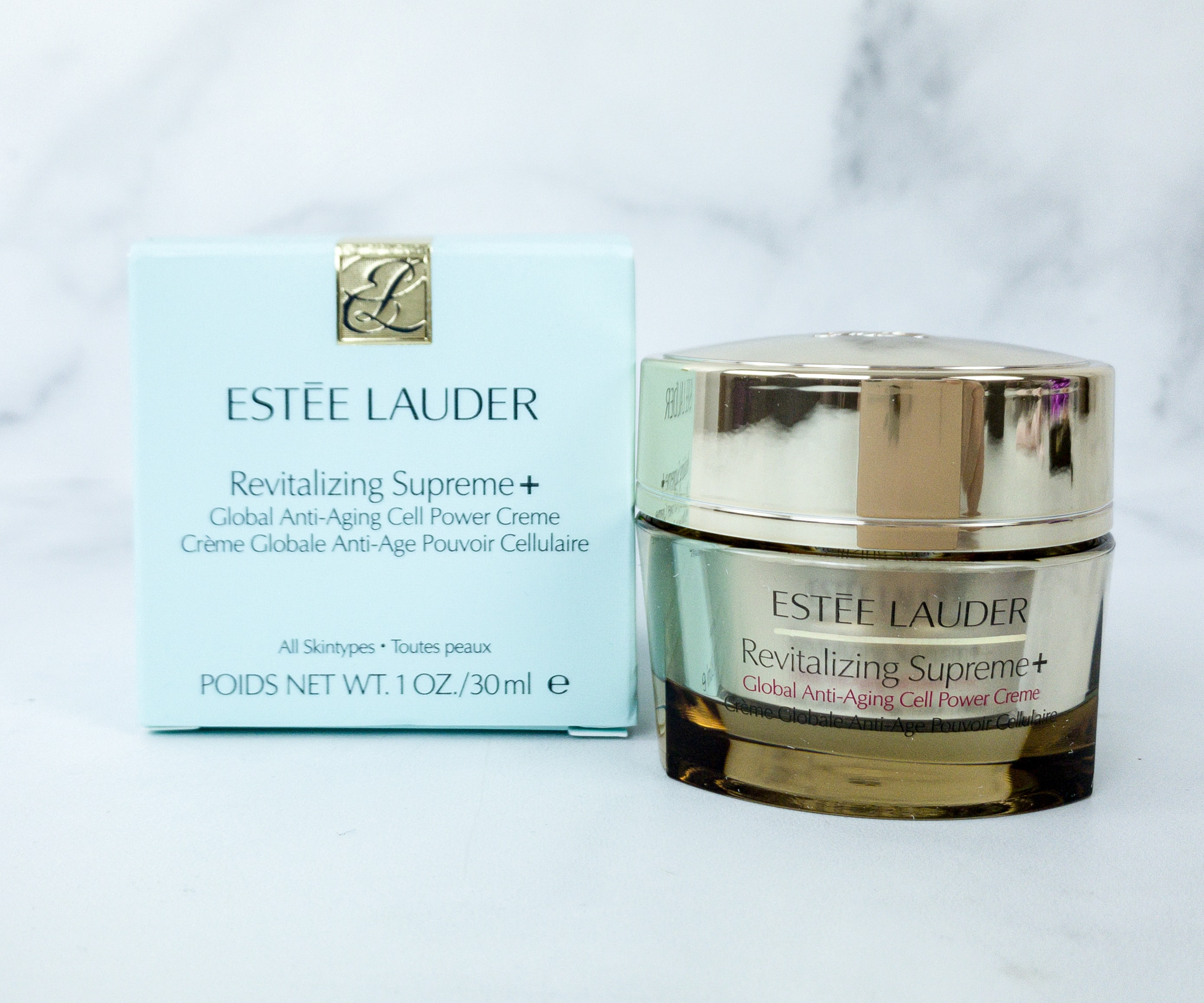 EstéE Lauder Revitalizing Supreme+ Global Anti Aging CrèMe ($55) This revitalizing moisturizer with a light scent leaves the skin feeling soft and nourished. I love the elegant gold jar that looks so fancy.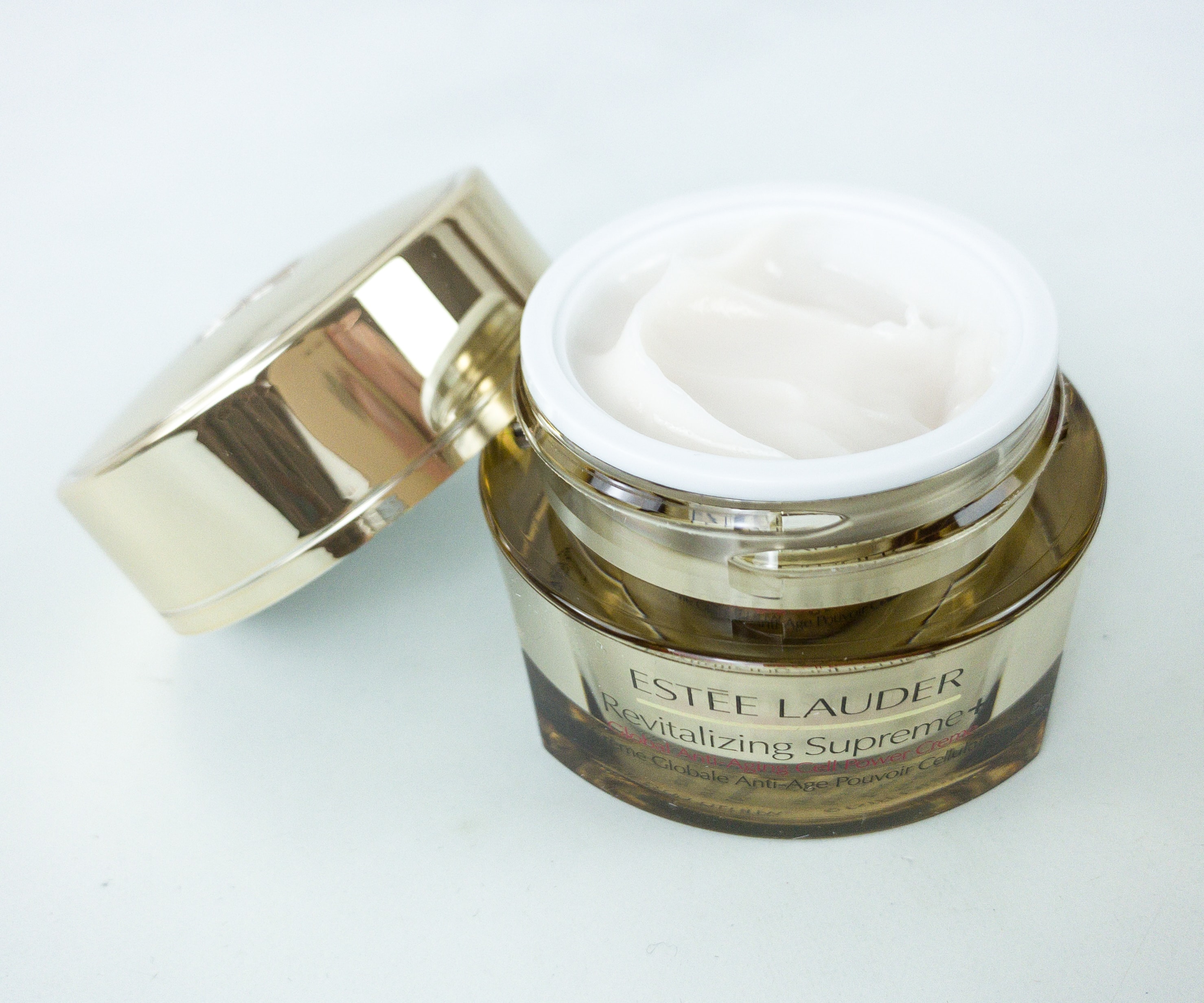 It's recommended for anyone with dry skin, especially during the winter season. It has a thick and heavy consistency but is absorbed quickly by the skin. I like that it doesn't feel sticky even though it's super creamy!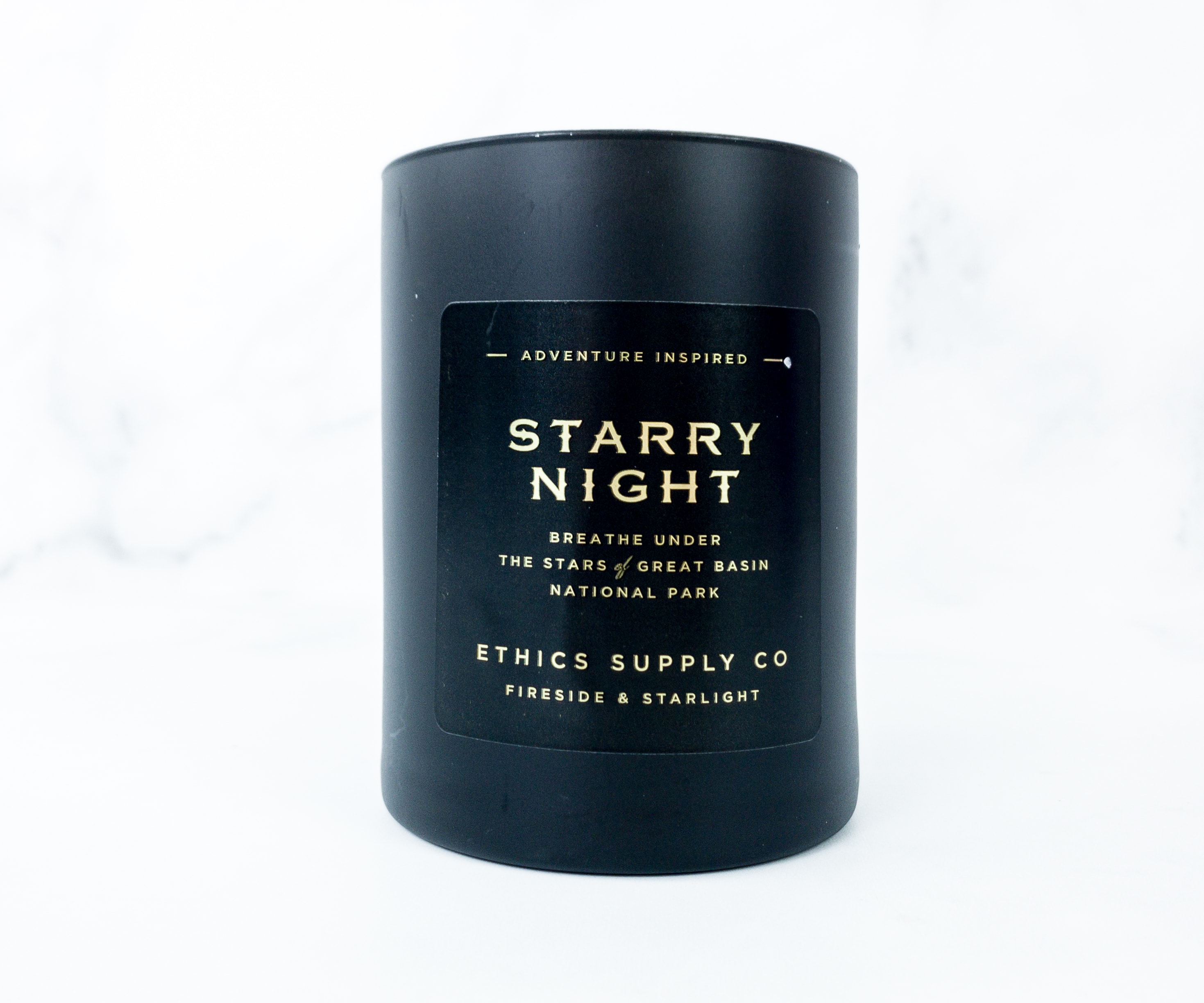 Ethics Supply Co. Starry Night Candle ($38) Lighting a good candle can easily make your home a relaxing space! This one is dubbed Starry Night and its lovely scent is reminiscent of wintertime spent in the woods. I love the dark glass vessel accented by the gold print.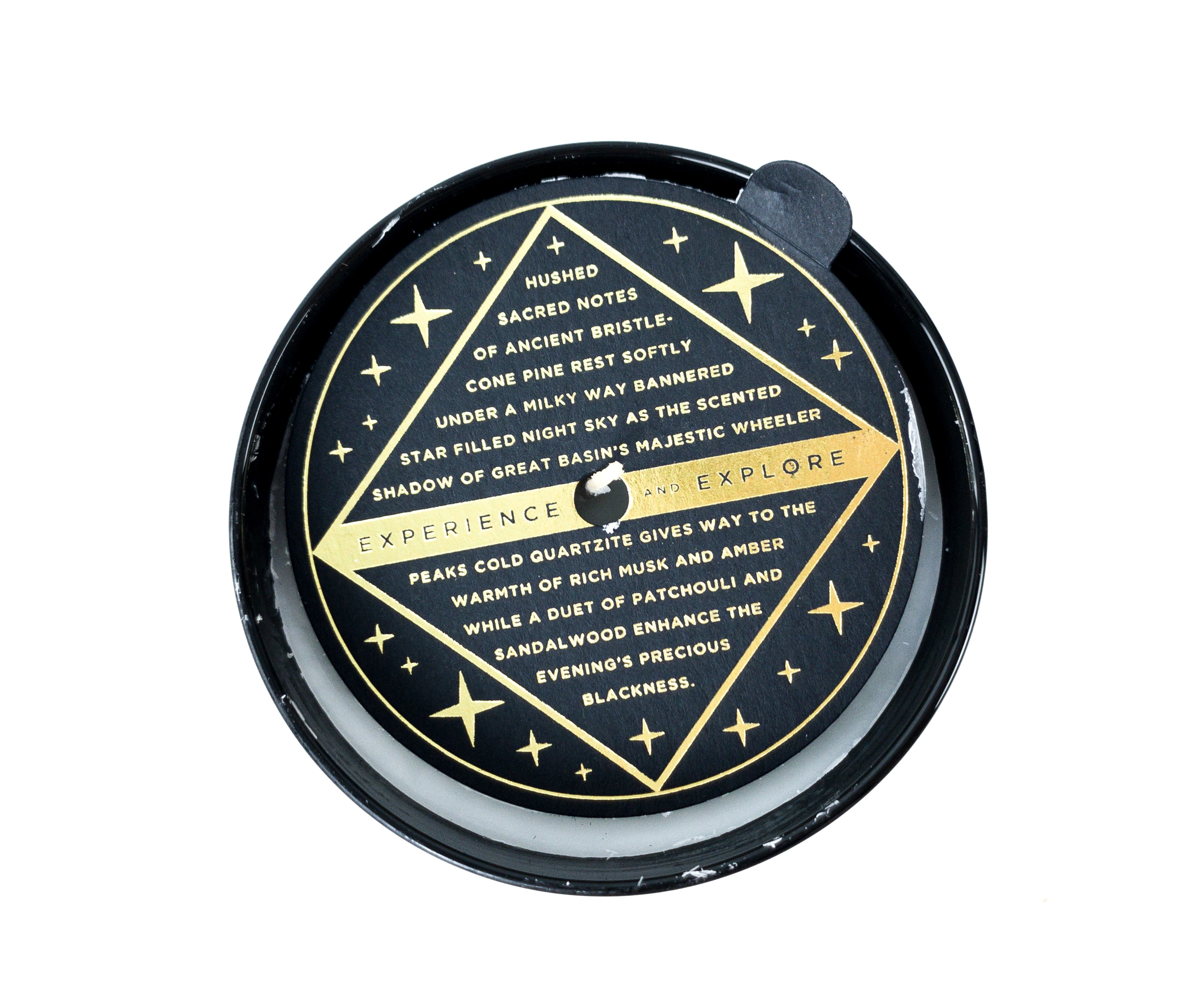 The scent notes are sandalwood, bristlecone pine, rich musk, and amber, making up a wintery woodsy scent that is so divine!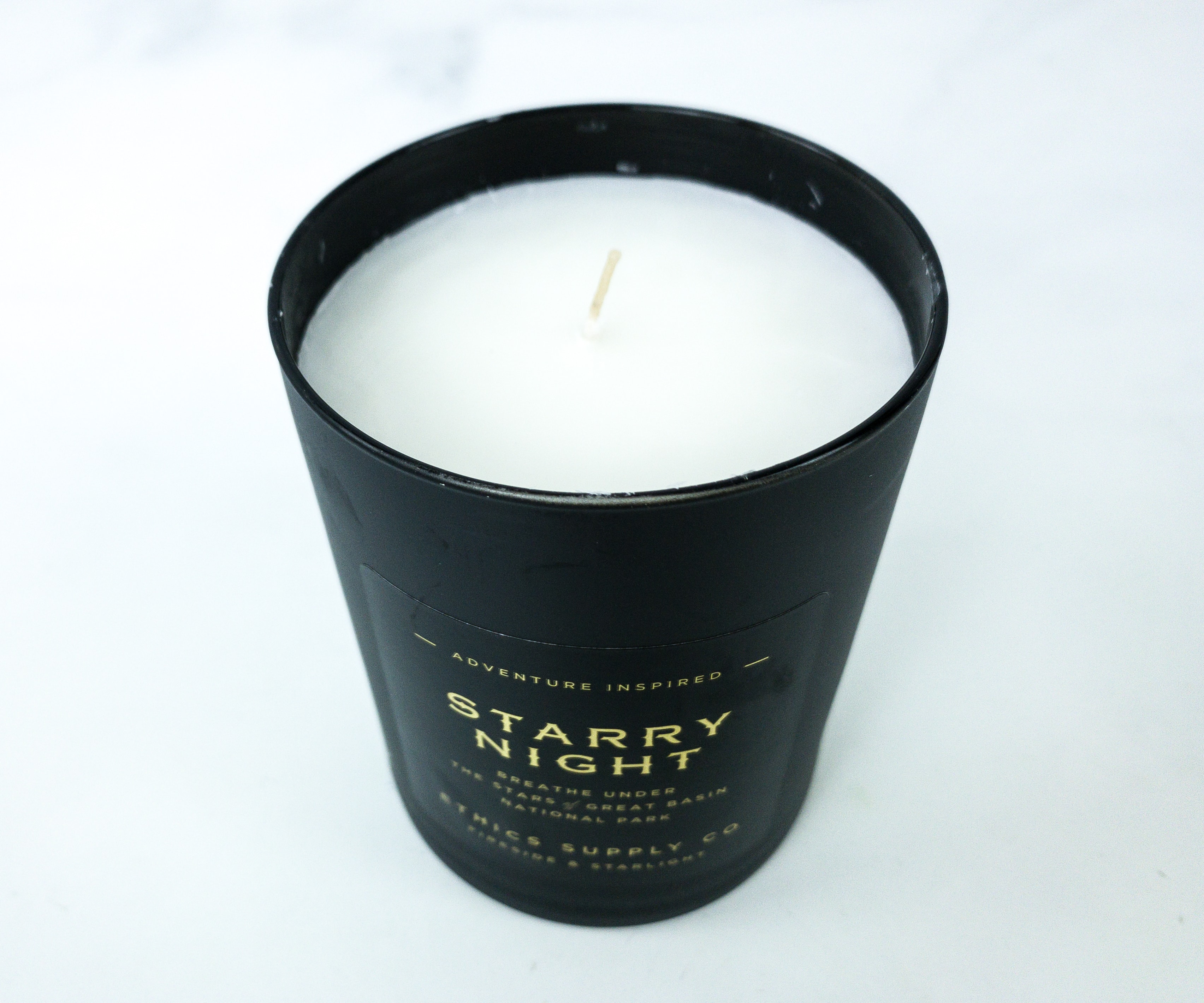 Its matte black jar can be repurposed after the 55+ hour burn time is done. I'm already thinking of using it as a pen organizer or makeup brushes holder!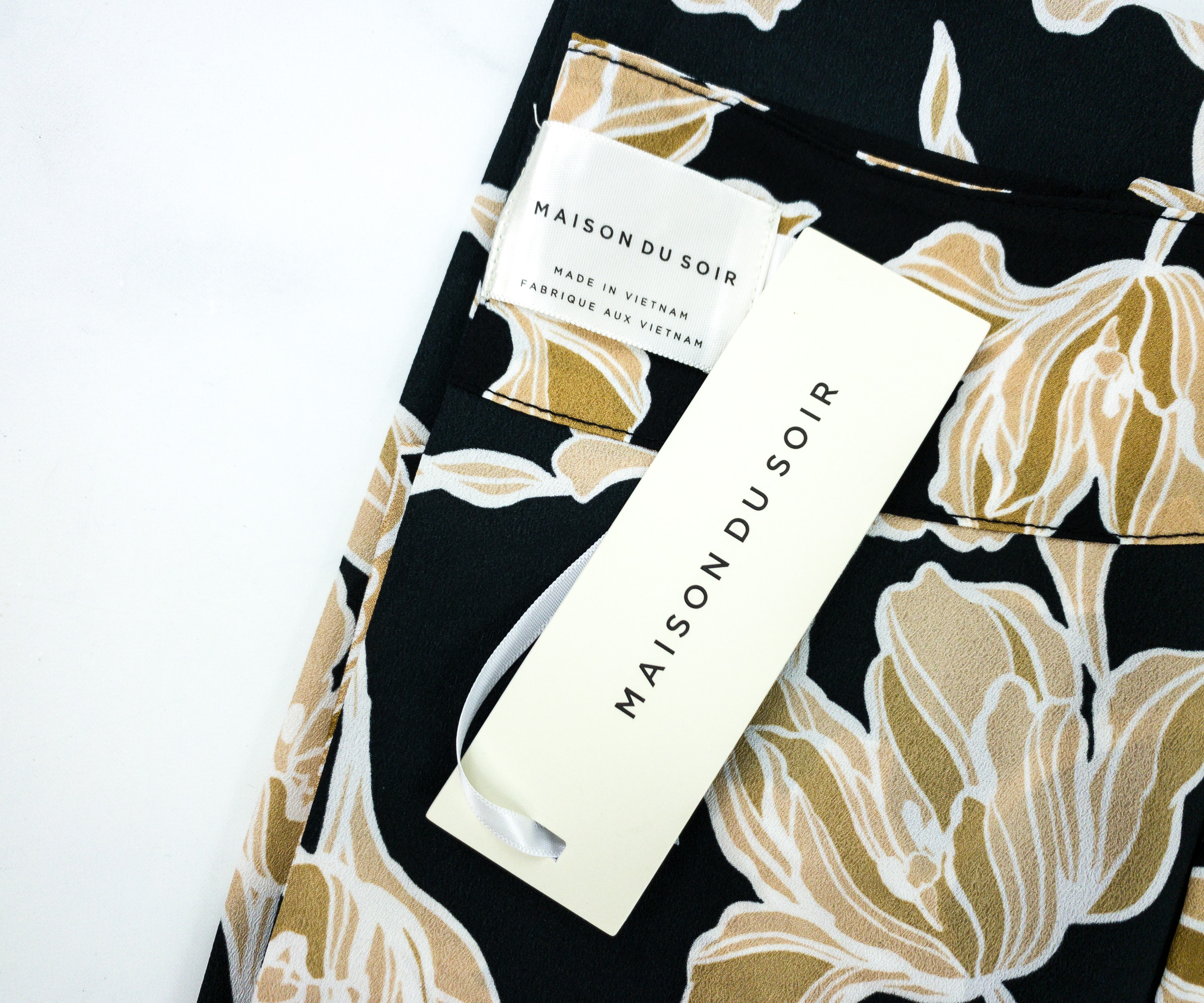 Maison Du Soir Floral Robe ($150) This is the biggest item inside the box even though it's folded flat and thin, a black and gold floral longline robe that comes with a tie belt!
It's made of 100% polyester crepe de chine, making it a lightweight garment.
It's ideal to wear all year round, even this winter! It's great for covering up or as an accent to your plain and simple attire.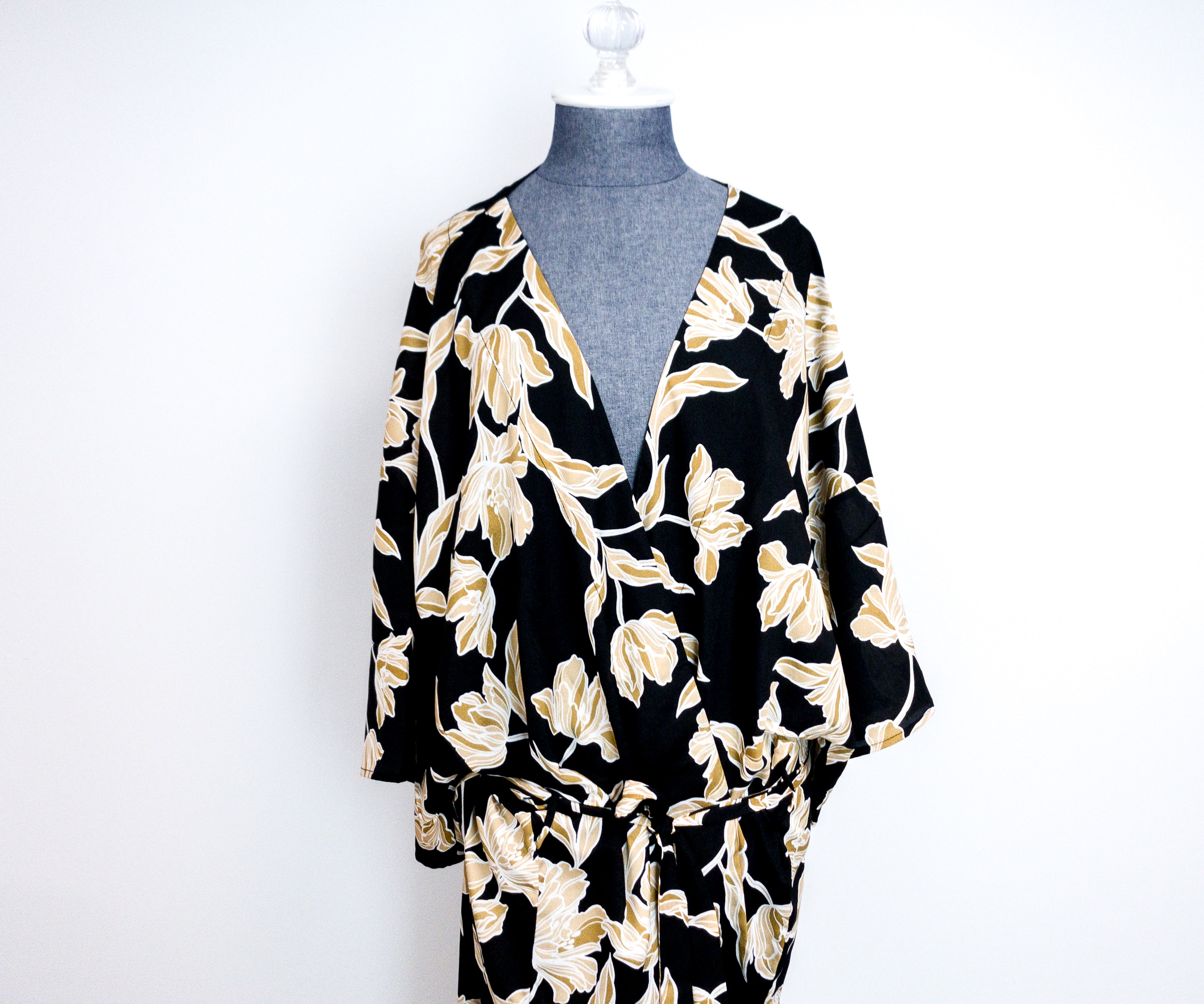 It's easy to layer it over a classic crochet sweater and a pair of jeans for added style, just like Rachel's styling recommendation on the mini-magazine. It can also be worn as a dress under a chunky knit topped with your favorite trench coat!
I can't get enough of the Winter Box of Style! I'm very impressed with how well-thought-out this box is. They make it a point to provide women everywhere with versatile, everyday items they can enjoy wherever they are and whatever their busy lives look like. This is the perfect holiday indulgence given the ultimate finds inside this box of fashion and style. It's the perfect holiday box to open, luxurious yet practical. Imagine getting over $400 worth of products by spending under $75 using the coupon code. That's a definite bang for the buck! Now, I can't wait for the next quarter so I can get my hands on the next Box of Style items!
What was your favorite item in the Winter Box of Style?