Atlas Crate's 2019 Cyber Monday sale is here!
Use this link to score your first Atlas Crate for ONLY $7.95 – regularly $19.95! No coupon code required! Your first box will be the intro box shown above. Do you want to read a review?
You can also use this deal to save 60% off your first month of any subscription in the KiwiCo Family – Kiwi Crate, Koala Crate, Doodle Crate, Tinker Crate, Panda Crate, Atlas Crate, Eureka Crate, or the BRAND NEW Maker Crate!! Get as many as you want, you can use it for each box!
Go around the world for $7.95!
OR, use this link to score free months with a longer-length subscription!
1 month FREE with a 3-month subscription for $39.95
2 months FREE with a 6-month subscription for $79.95
4 months FREE with a 12-month subscription for $159.95
Atlas Crate delivers immersive, hands-on experiences that connect kids creatively and intellectually with unfamiliar lands and people. Every month, we deliver engaging projects and content to help your child to develop an appreciation for other cultures, growing their understanding and empathy for the world beyond their own immediate awareness.
Want to know more about which box is right for your child? This page lays out all the details on every KiwiCo box!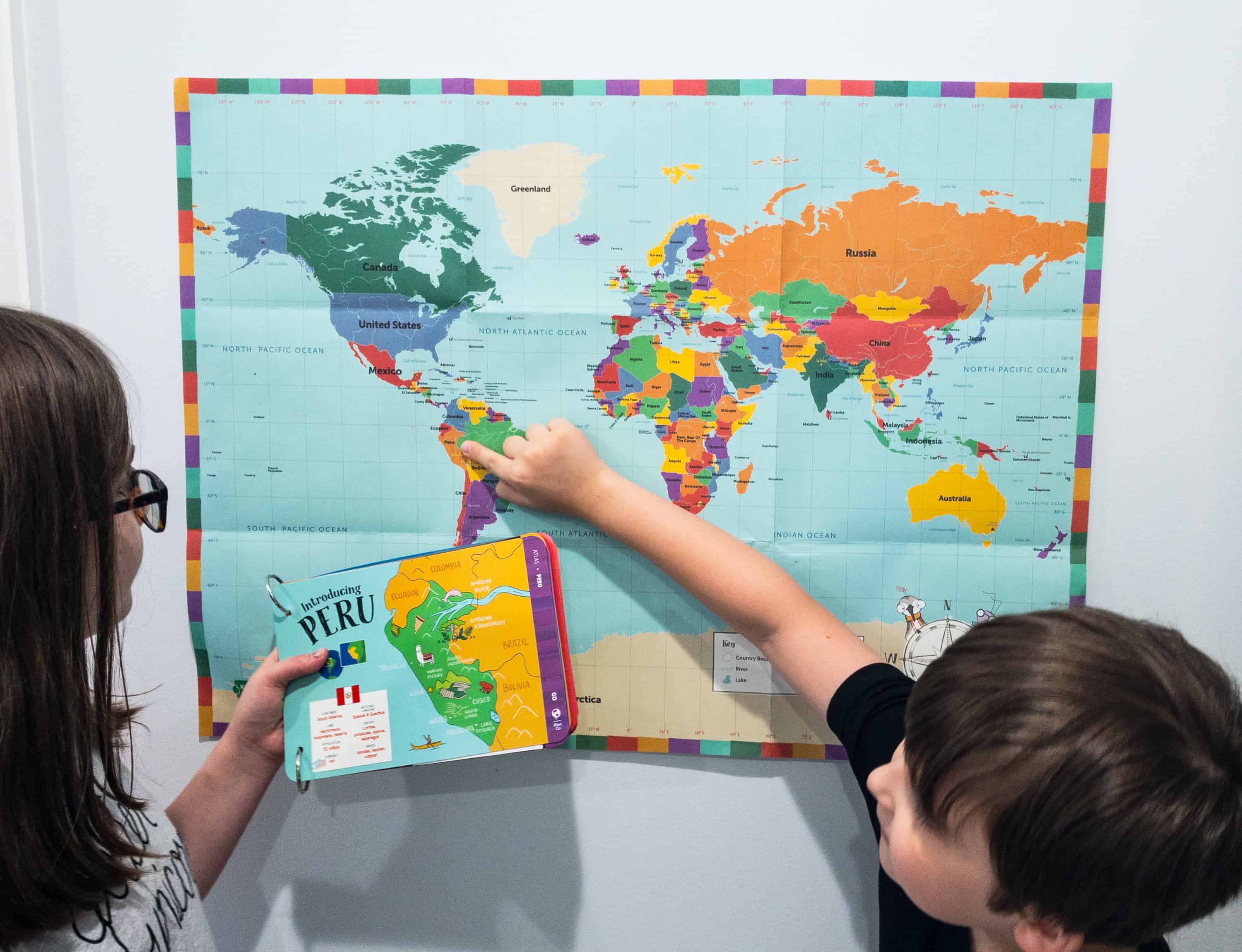 The globally minded member of the KiwiCo Family! The journey begins with your first crate, where you'll meet travel buddies Anya and Milo. Explore your world map and master basic navigational skills. Then, you'll travel around the globe exploring new countries with two new crafts every month, fast facts, fun activities, all as your child starts to broaden their horizons with a new appreciation of other cultures!
Every Atlas Crate includes:
Hands-On Fun Globally inspired projects and activities that explore new cultures
Creative Learning High-quality materials and kid-friendly instructions
Atlas Adventure Book Collectible cards and stickers to create a special keepsake book
A World of Content Eye-opening, kid-friendly information that encourages an appreciation for world cultures
See our Atlas Crate reviews to join us on our journeys around the globe!