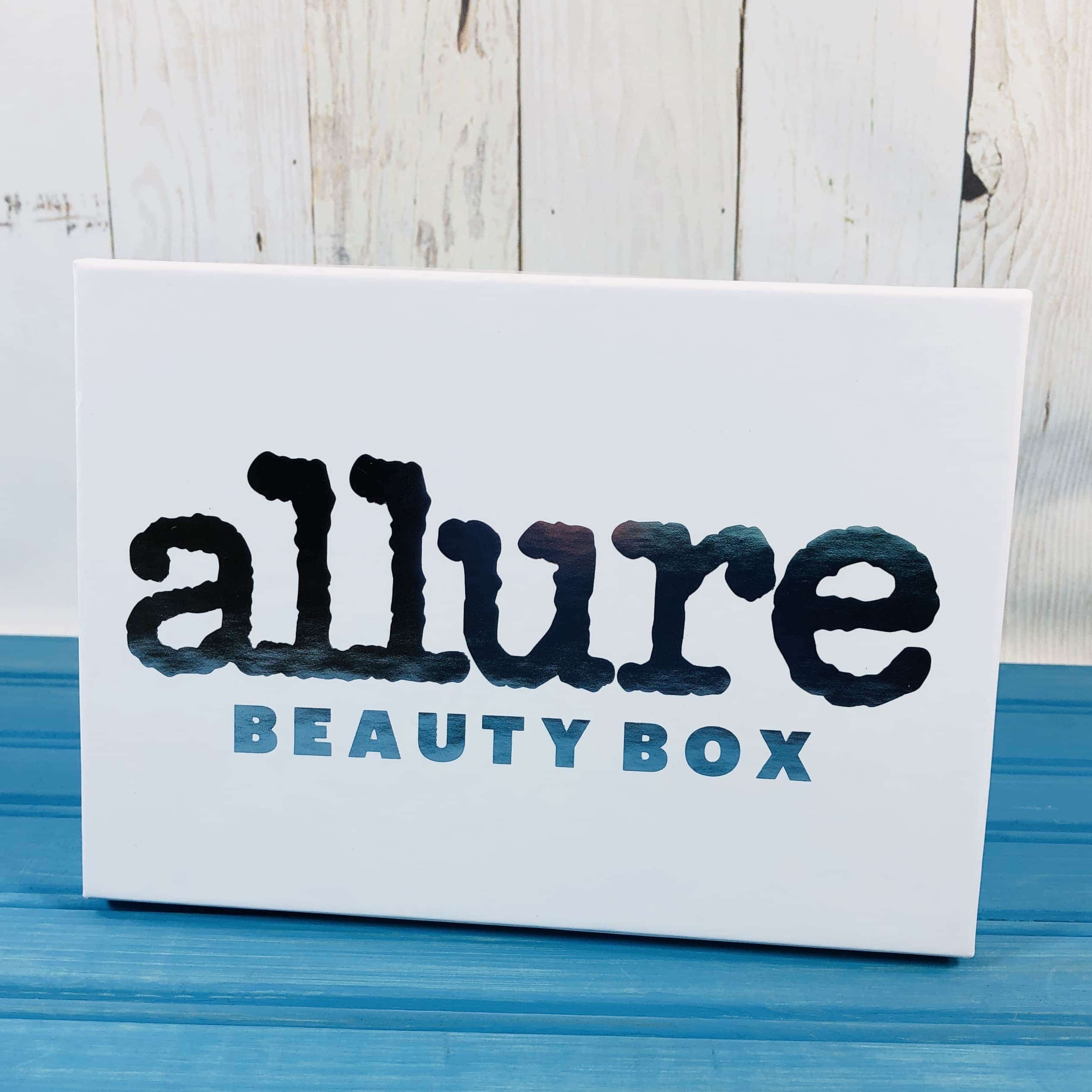 Allure Beauty Box is a monthly beauty subscription service that sends 5 deluxe sized product samples with a value of at least $50 and is curated by the editors of Allure Magazine, who choose and test the products themselves. It's $15 a month and if you sign up for a year-long subscription you will pay for 10 boxes and get 2 more boxes for free. All new members will receive a mystery gift that will ship separately from the regular box.
Allure's monthly beauty box offers top-trending, editor-tested makeup and beauty picks with a $50-$90 value for only $15

Full and deluxe products selected by Allure experts (we test more than 50,000 products a year)
A mini-mag with tips, shortcuts, and step-by-steps
A sleek, chic and reusable pouch in limited-edition hues
New member gift: A bonus gift valued at $10+
Free shipping
DEAL: Sign up for the Allure Beauty Box and receive a free bonus gift – PLUS save $5 off your first month's box!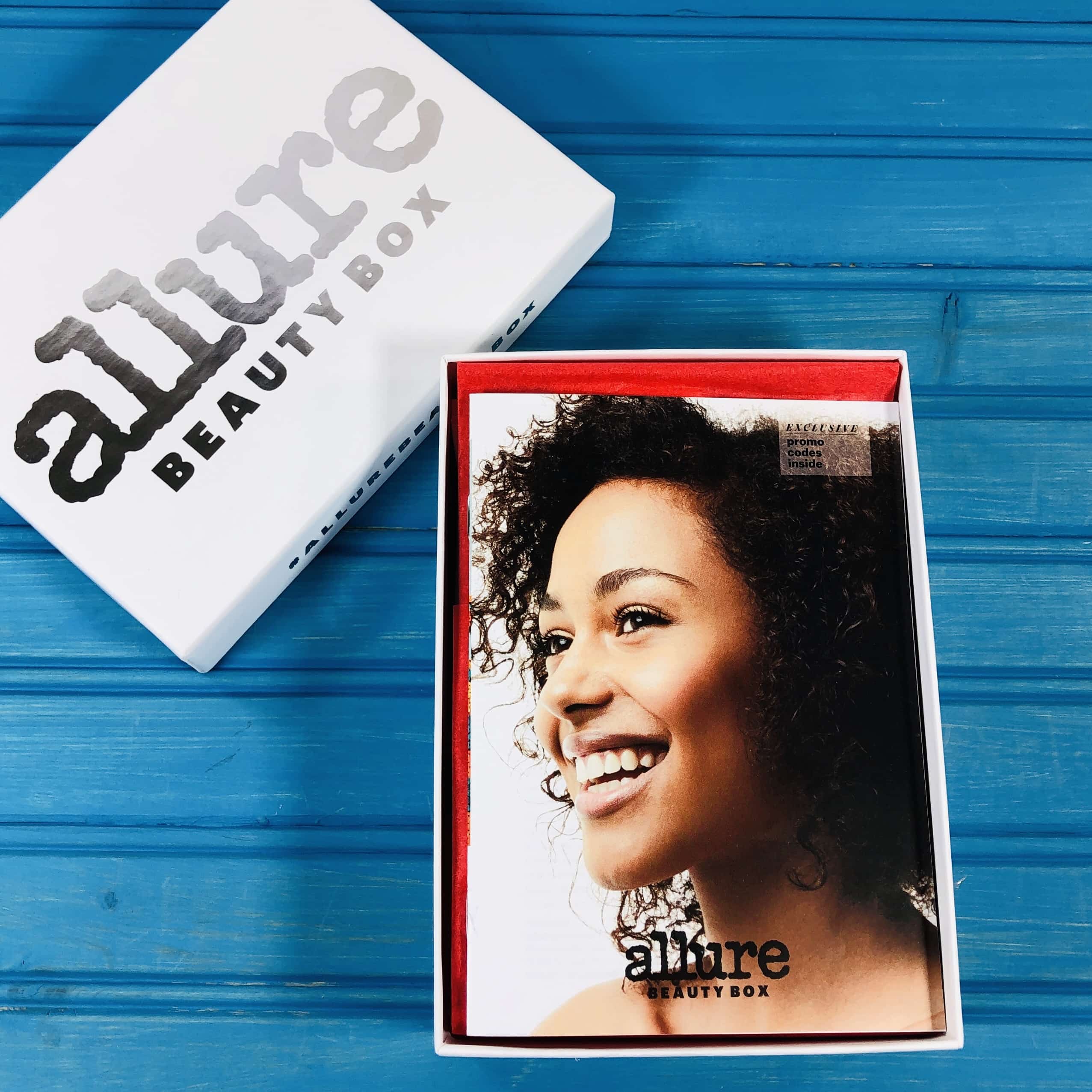 First look!
My items were shipped in a white box and were wrapped in red tissue paper with no additional cushioning.
Allure is a magazine so they produce a mini-magazine with all the featured items in the box.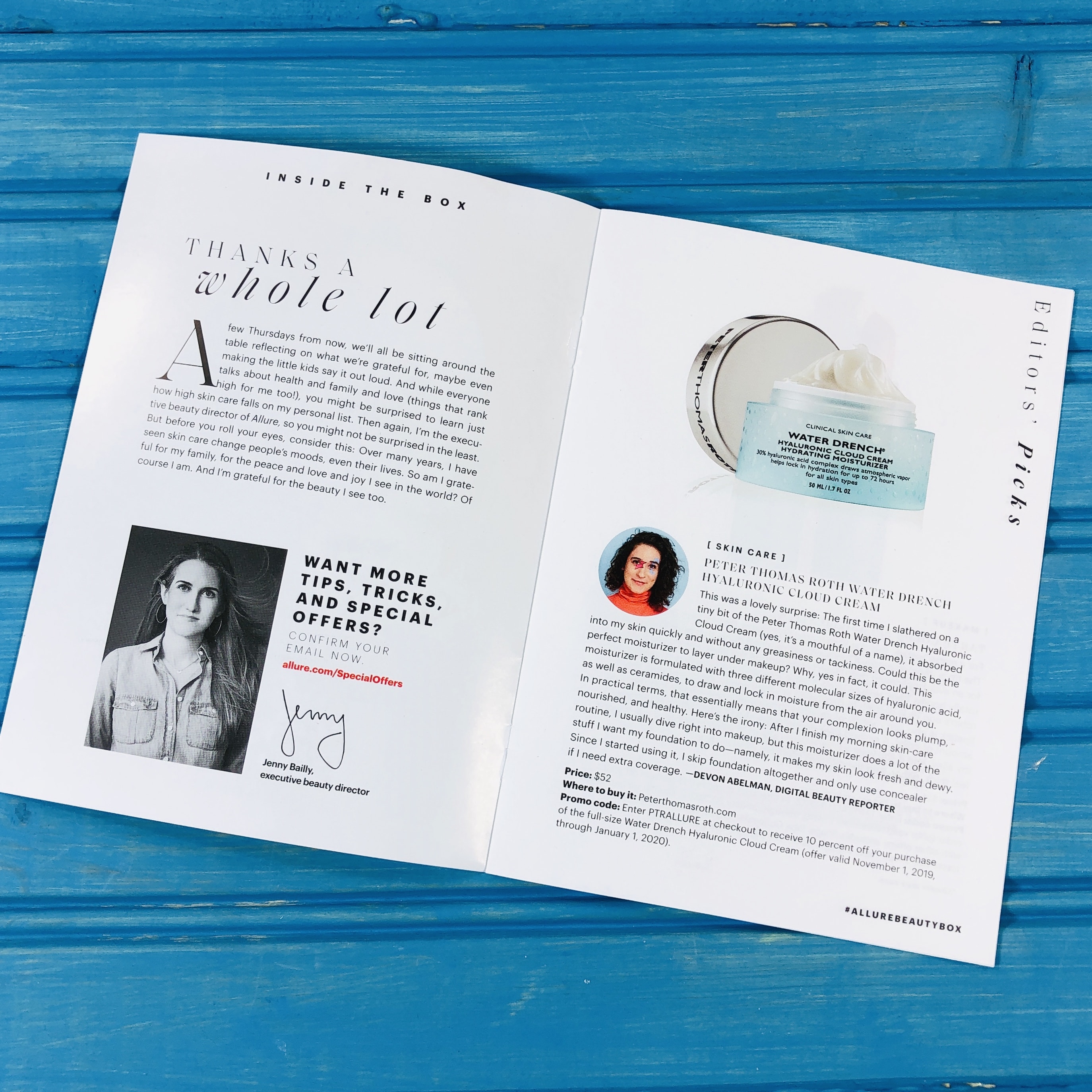 The magazine lists each product, the MSRP of the full-sized product, and where you can find more. Plus, you can find some discount codes for a future purchase.
NOTE: Allure sometimes sends several box versions so your mini-magazine and products (and value) may differ from mine.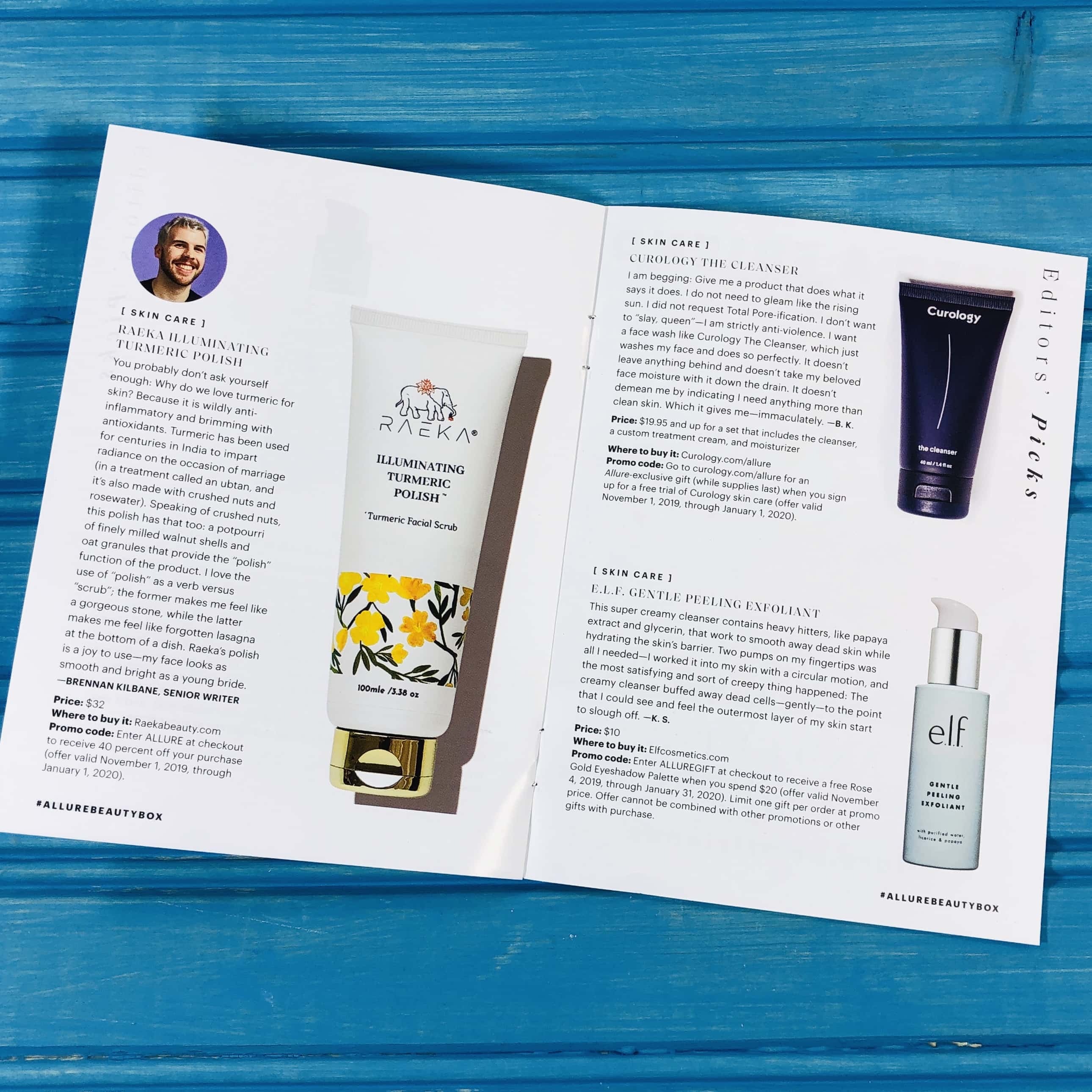 In some cases, like with the lipstick product, the color may vary.
Refer a friend and earn a bonus!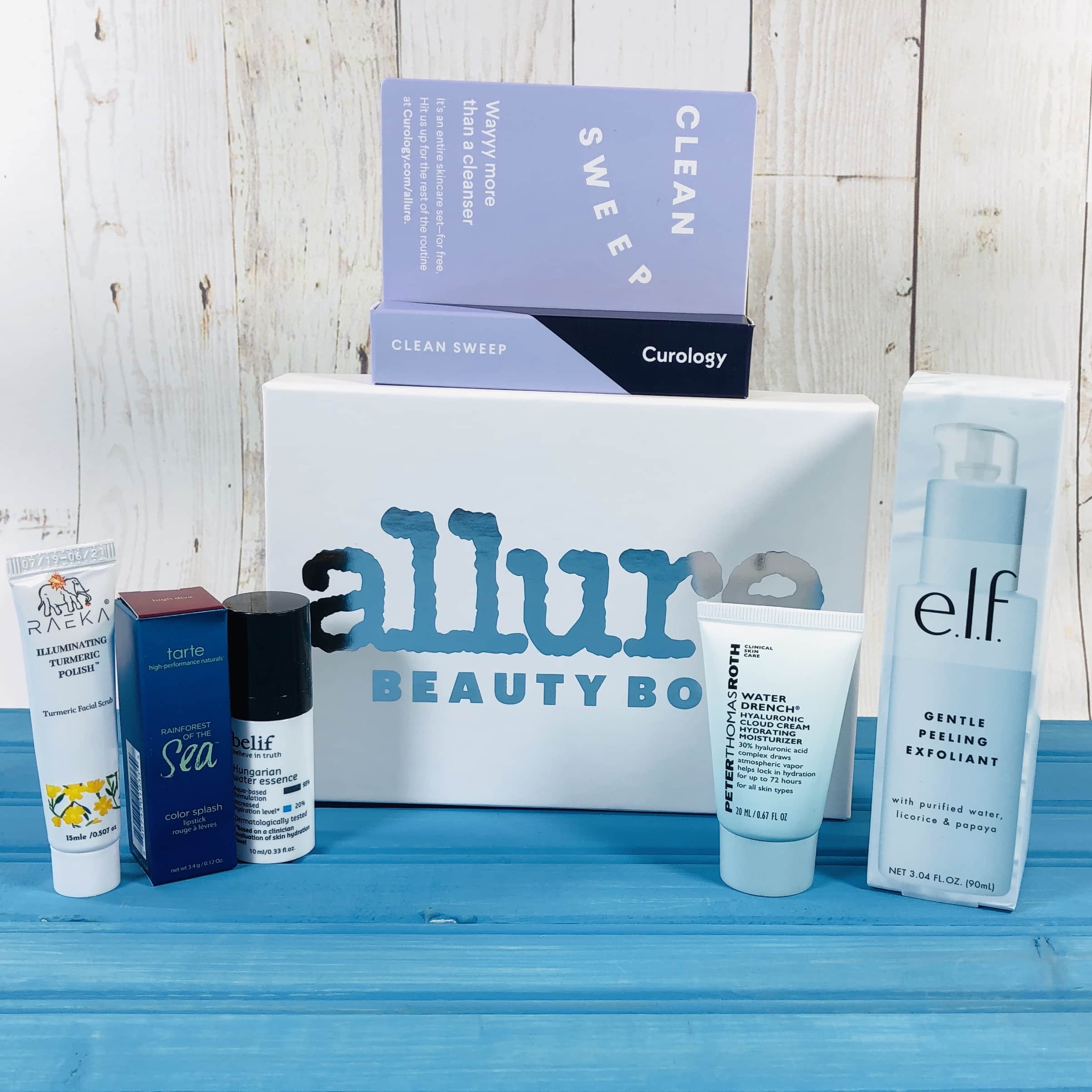 Everything in my box!
Peter Thomas Roth Water Drench Hyaluronic Cloud Cream Hydrating Moisturizer ($22) has hyaluronic acid, which is supposed to draw moisture to the skin. It is suitable for all skin types and helps fight off dryness and signs of aging such as fine lines and wrinkles. The gel cream has a light scent and the dimethicone gives it a silky feel on skin but it isn't oily at all.
E.L.F. Gentle Peeling Exfoliant ($10) We received two exfoliating products this month. They are so specific and I wish Allure had switched it up a bit but what can you do. This is one of those products that starts to pill up as soon as you use it. You apply it to dry skin and then rub for 1-2 minutes before rinsing off. I noticed it pilled very quickly and as I kept rubbing the little balls just dissolved back into nothingness. It has a light citrus floral scent.
Raeka Illuminating Turmeric Polish Facial Scrub ($4.80) I like a light facial scrub and I didn't feel like this oat and walnut shell scrub was too harsh, but something in this scrub gave me an allergic reaction and I had a red rash for the rest of the day. Turmeric is the first ingredient and the mask rinsed clean without leaving a film behind.
Curology Clean Sweep Cleanser (No value given) Curology is a subscription based skin care line that includes a face wash, moisturizer, and prescription treatment cream. This cleanser is a general cleanser and it worked well to remove my makeup without leaving my skin dry or irritated. It was like a combo of gel and cream and didn't get too sudsy but wasn't oily either.
Info on how to get started with a Curology subscription was on the back. I believe the first shipment is free, just pay shipping and handling, but I'm not sure how much subsequent boxes will cost, it may depend on what kind of cream you are prescribed.
belif Hungarian Water Essence ($5.48) belif is a Korean skin care brand and so this item is ideally part of a multi-step skin care routine. You use it after toning but before moisturizing.
You squirt it out of this nozzle and it is just a bit thicker than water. It has a lot of plant ingredients like lavender and rosemary plus hyaluronic acid, just like in the Cloud Cream shown earlier in this review.The scent is natural thanks to the herbs and is very light, almost unnoticeable. It took a little bit of time to dry on my skin but that's ok with me since the product is alcohol-free, and alcohol usually speeds up drying time in a product.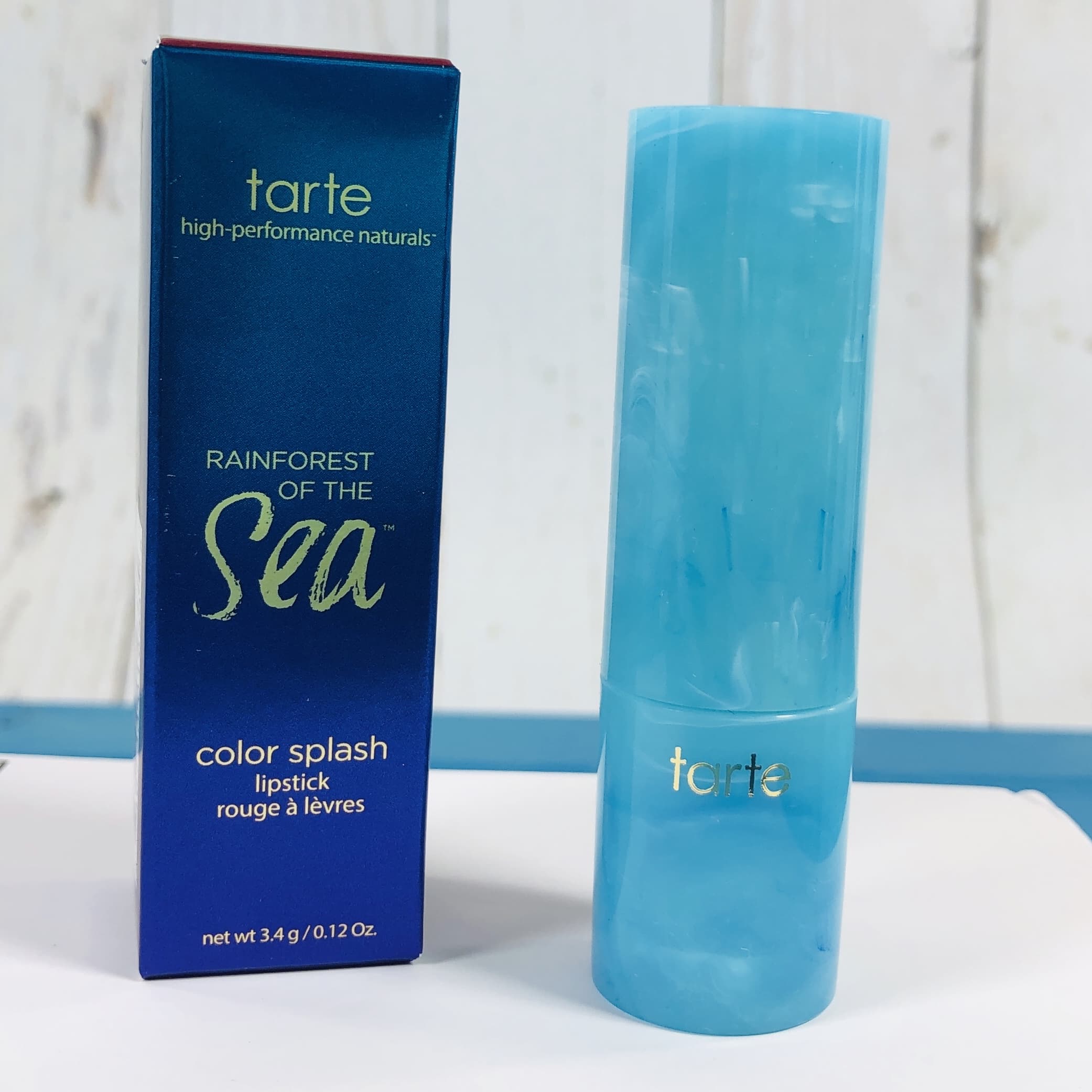 Tarte Rainforest Of The Sea Color Splash Lipstick in High Dive ($10) I couldn't find this shade on the Sephora website but did find it on the Tarte site, and for less than half its original price! Keep in mind that subscribers received various shades.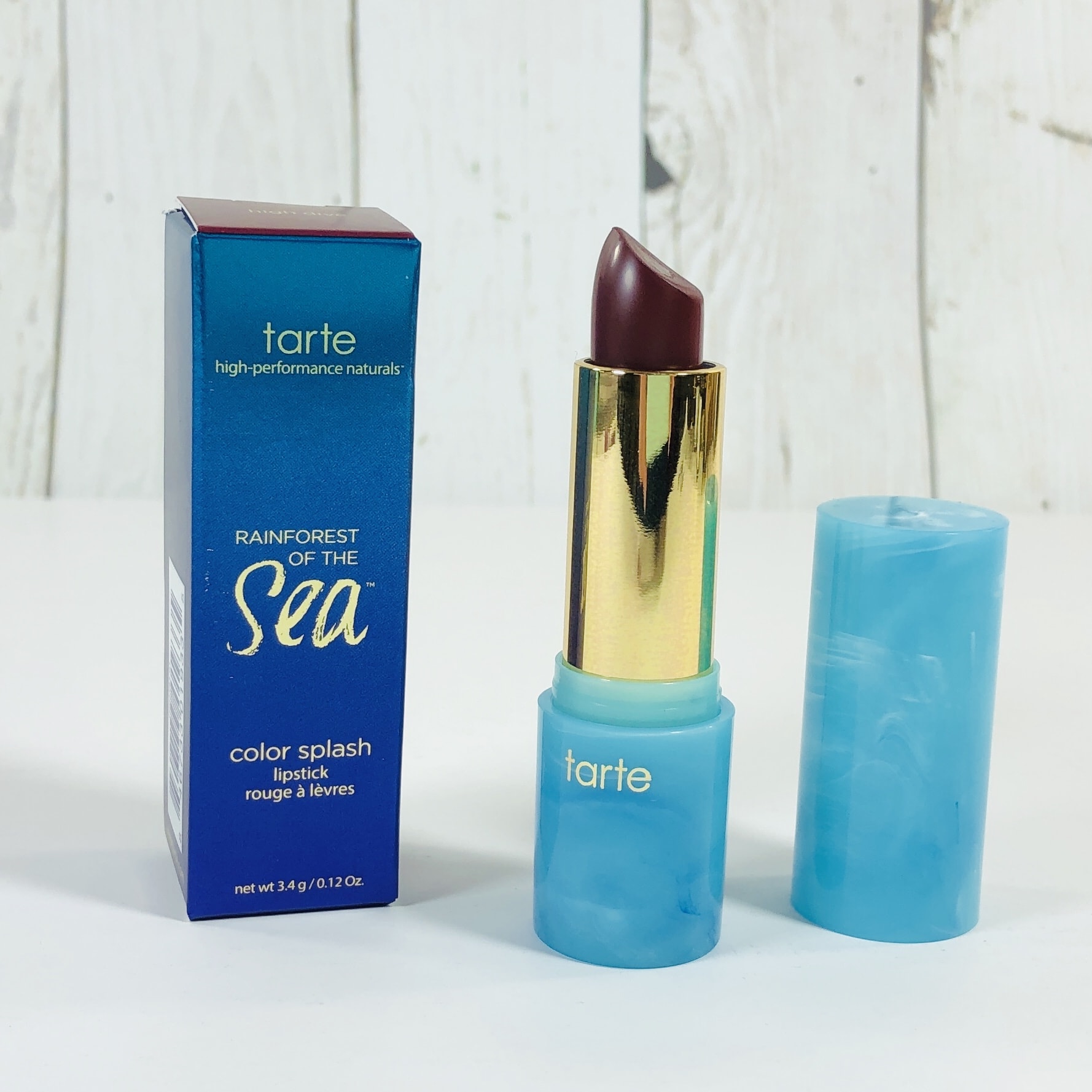 The shade High Dive is a wine colored lipstick and I wouldn't have chosen this for myself, it is much too deep, but then again it's nice for fall for those who can pull it off. Shea butter and marine extracts are some of the ingredients in this long wearing matte lipstick.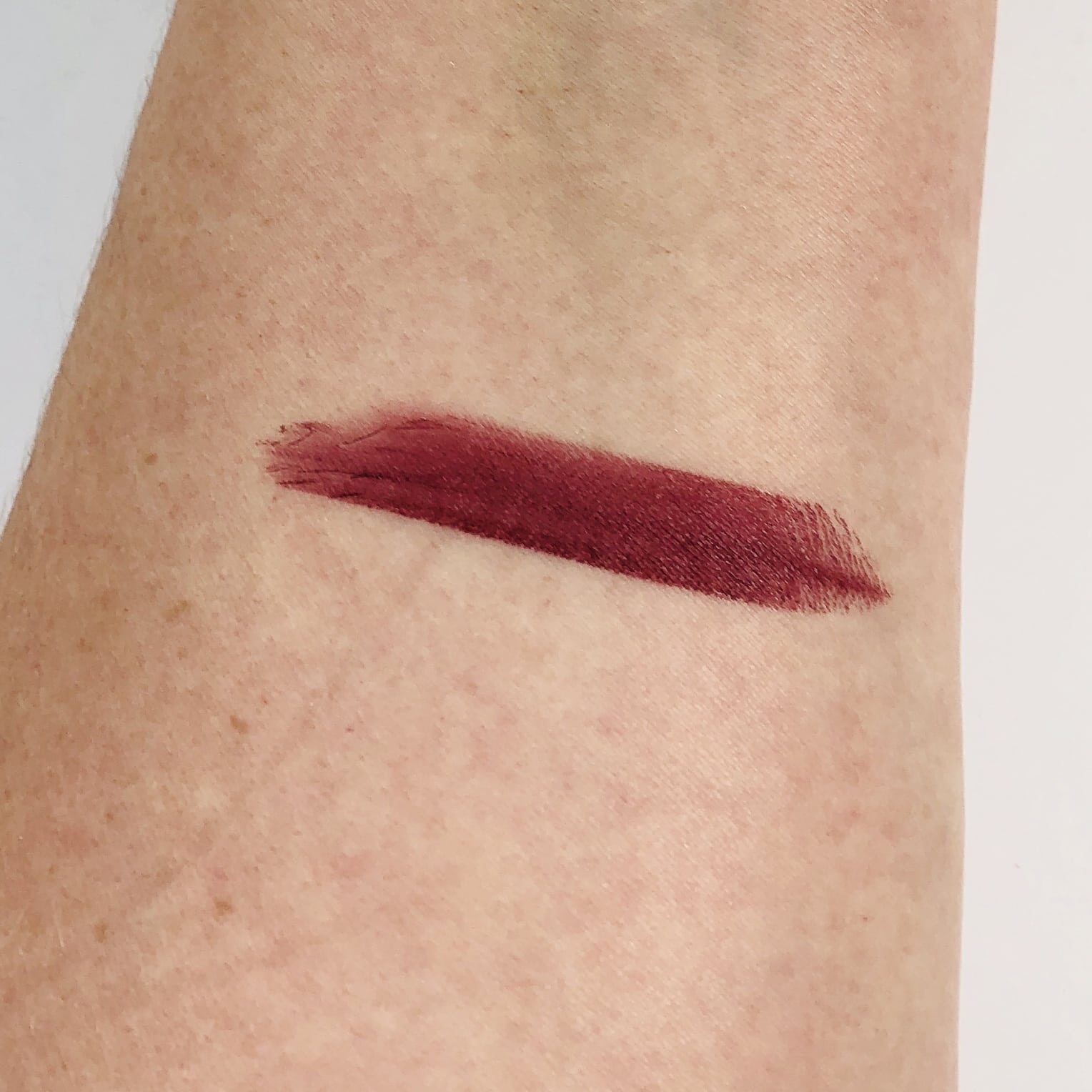 Here it is swatched. I tried it on its own and it was way too dark for my small lips. I decided to put those nude lippies I have to work and mixed one with this shade to get a look that works well for fall without looking too deep on my pale face.
Allure sent a whole lot of products for the face, and sadly they were kind of similar. I received three cleansers, two of which are exfoliating. I also received two hyaluronic acid products. Finally, I received a lip color which is too dark for me but which I was able to make work when I mixed it with another color. I just wish there had been some more variety. The value for the box, not including the sample of Curology cleanser, was around $52.28.
Have you tried Allure Beauty Box yet? What did you think of this month's box? Let me know in the comments!