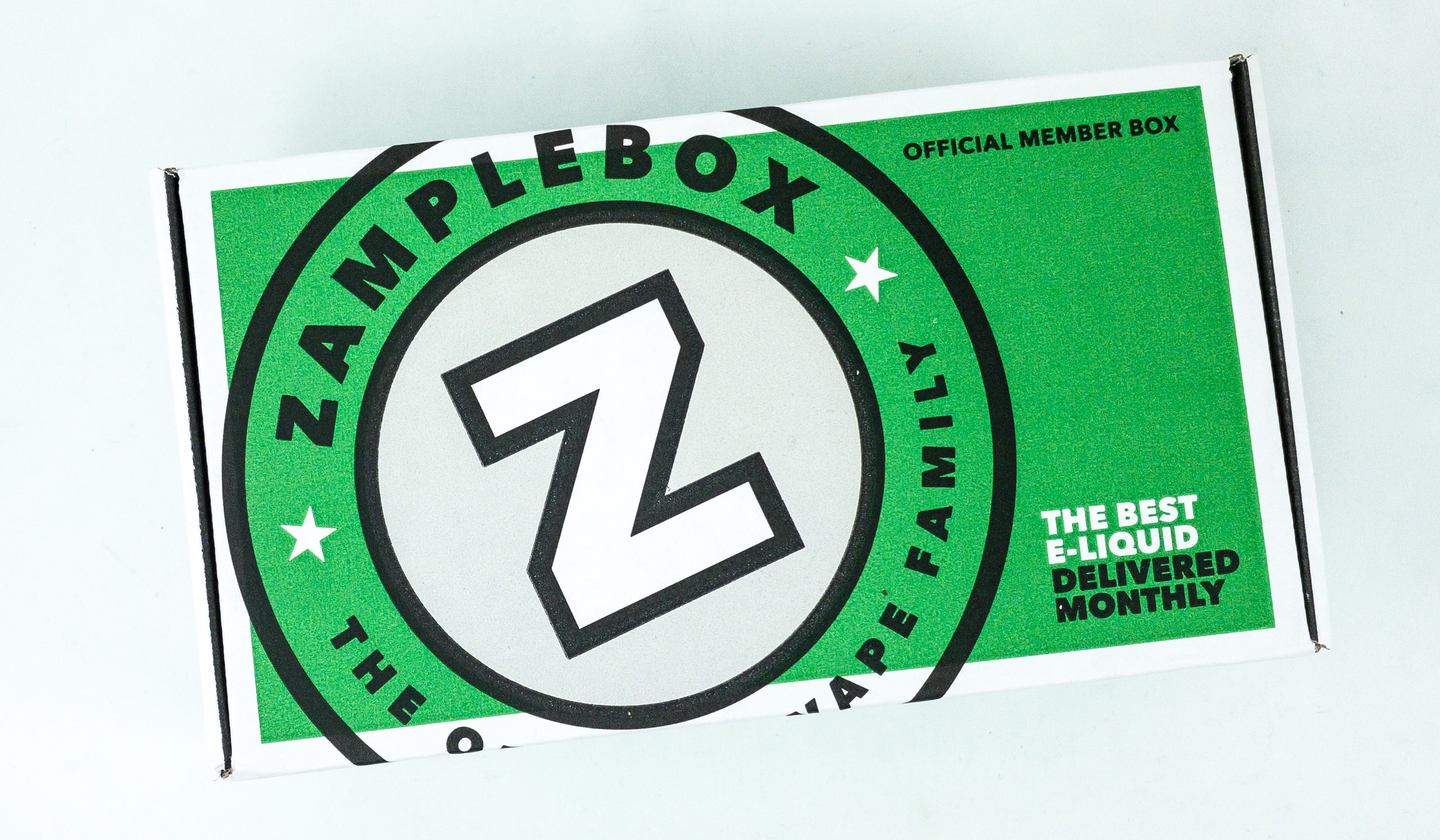 ZampleBox is a monthly e-juice/vaping subscription box. Every month you'll receive 3 ($23.99), 6 ($33.99), or 11 ($53.99) premium, American-made e-liquid bottles. Zamplebox has a ton of juice preference features that allow them to deliver a box that is customized to your taste preferences.
This is a review of the 11 bottles $53.99 per month box.
DEAL: Get 10% off your first box with coupon code ZBTEN!
It's well packaged to ensure that there will be no leaks or damages during shipping.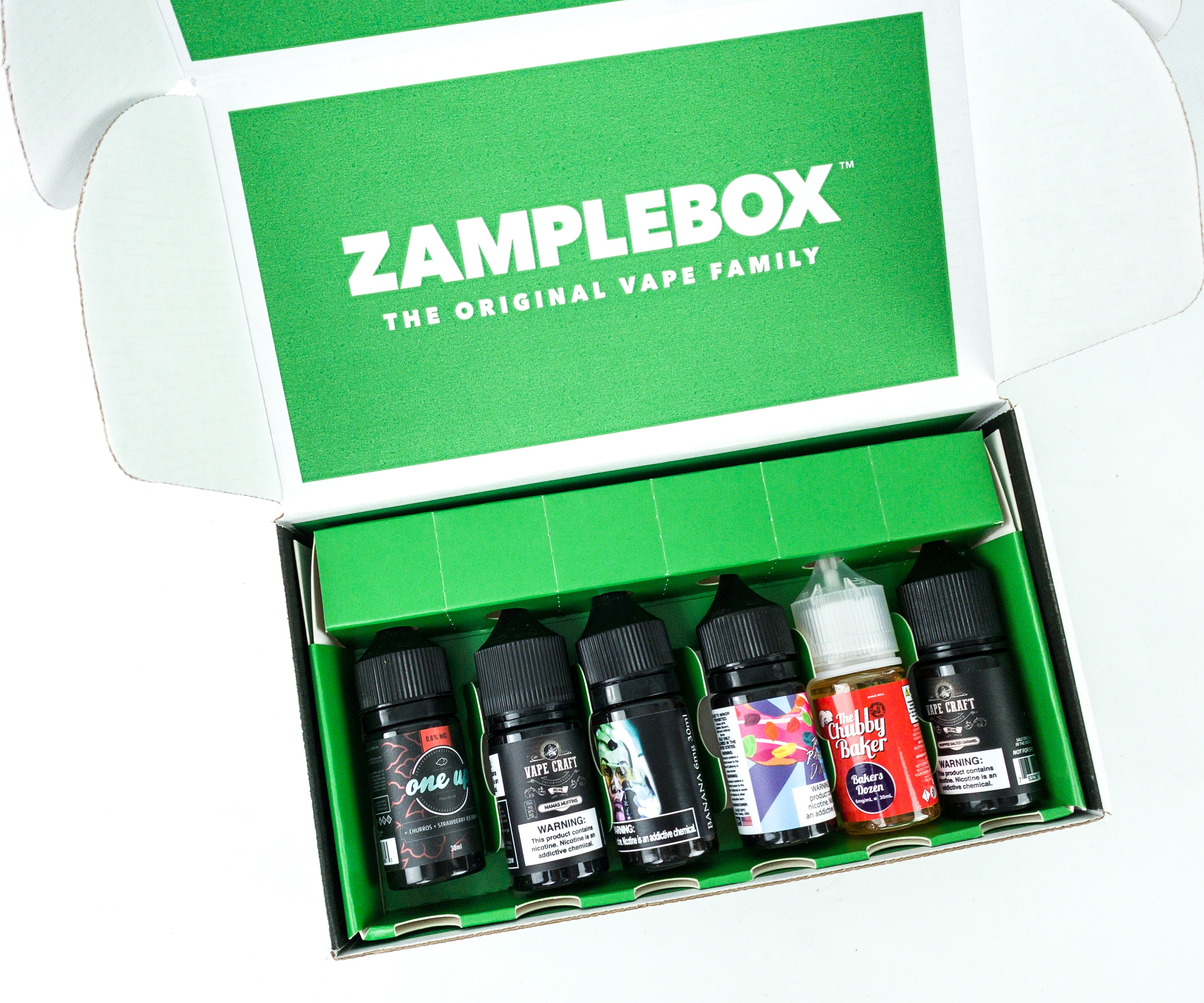 All ZampleBox Memberships now include ZB Wholesale ($9.99/month value) for FREE! You'll get access to special member-only vape deals as well as the wholesale shop.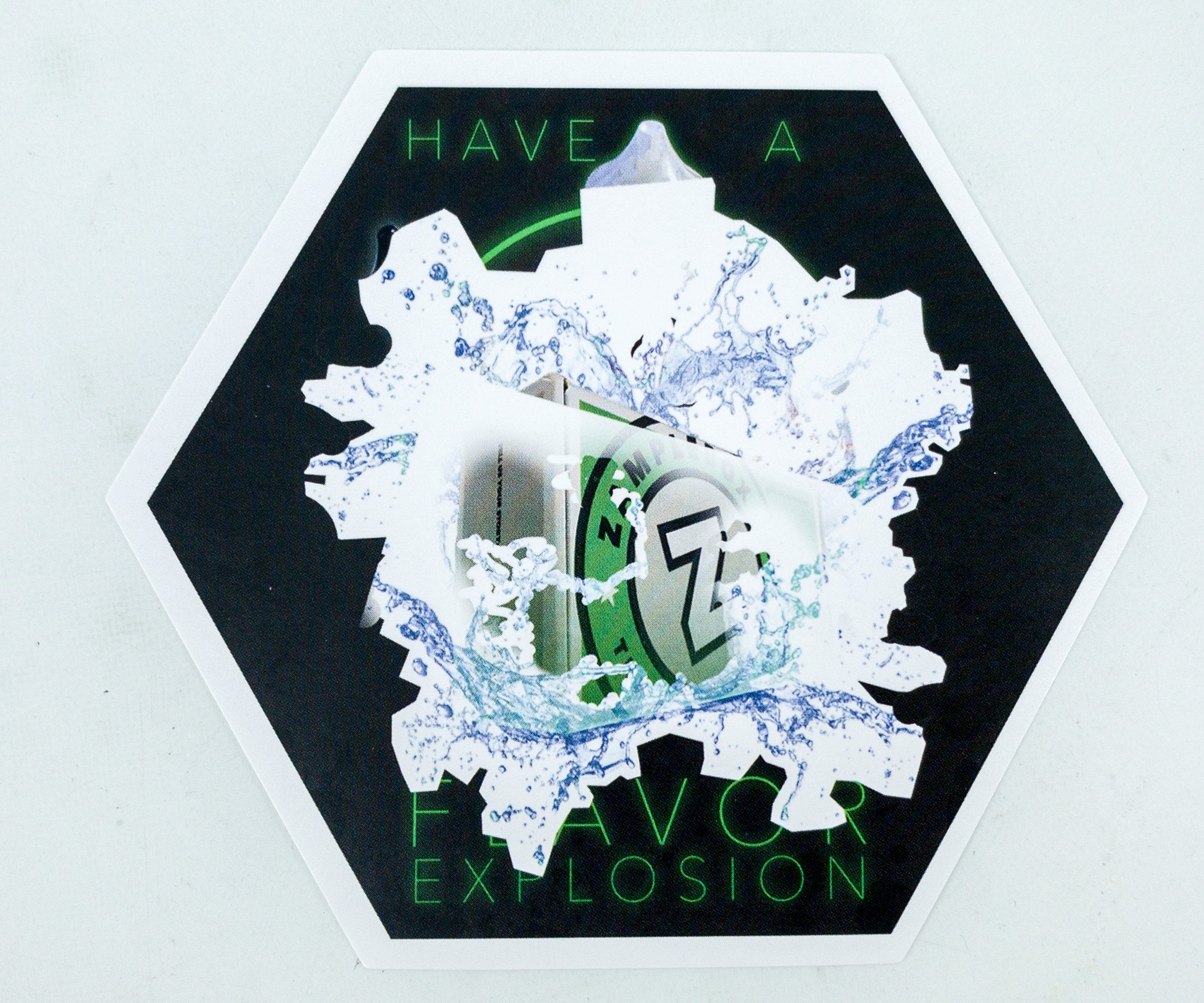 This month's box includes an exclusive ZampleBox card!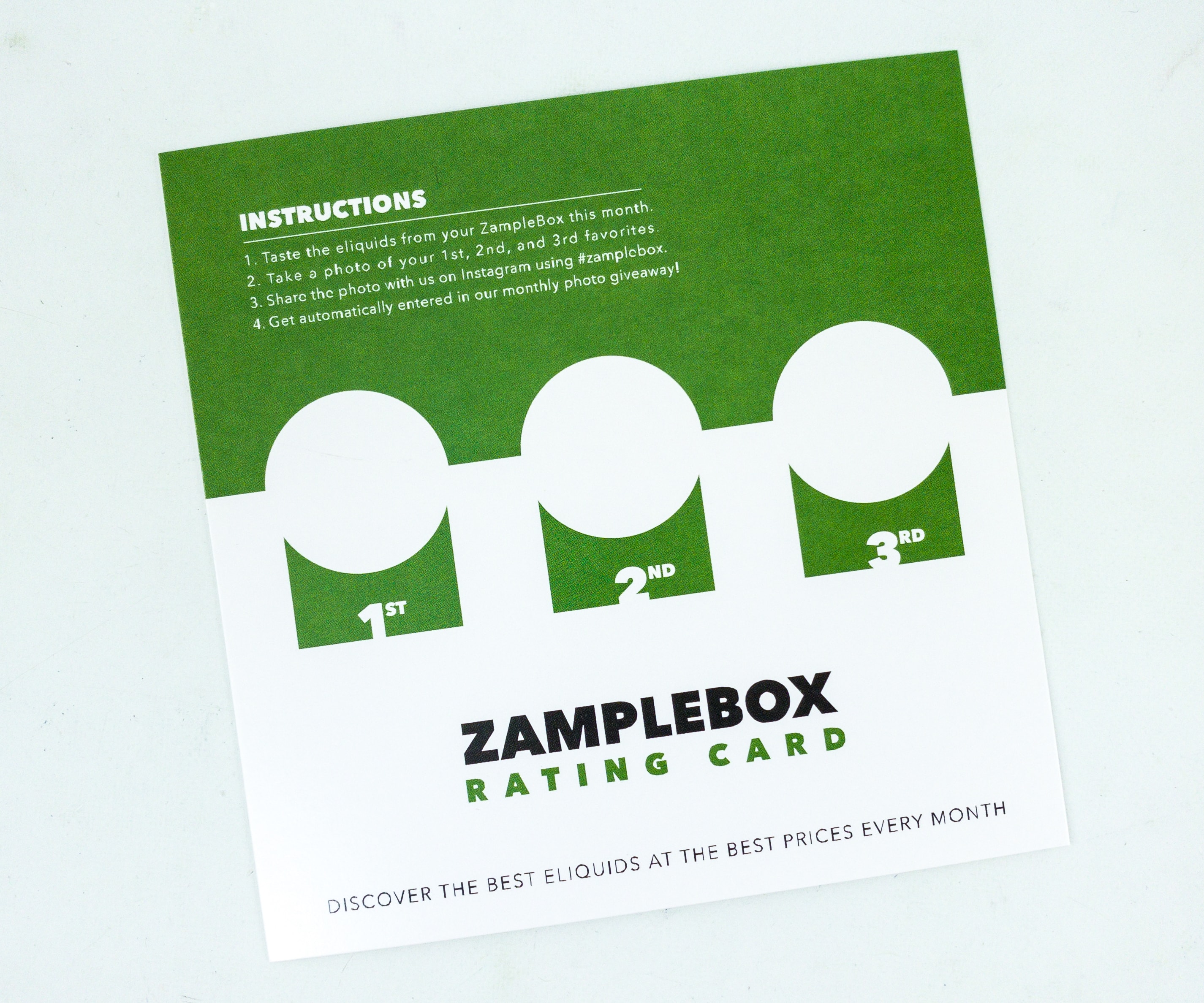 Here's the rating card!
You just have to pick your top 3 favorite e-juices, post it on social media, and tag ZampleBox for a chance to be featured!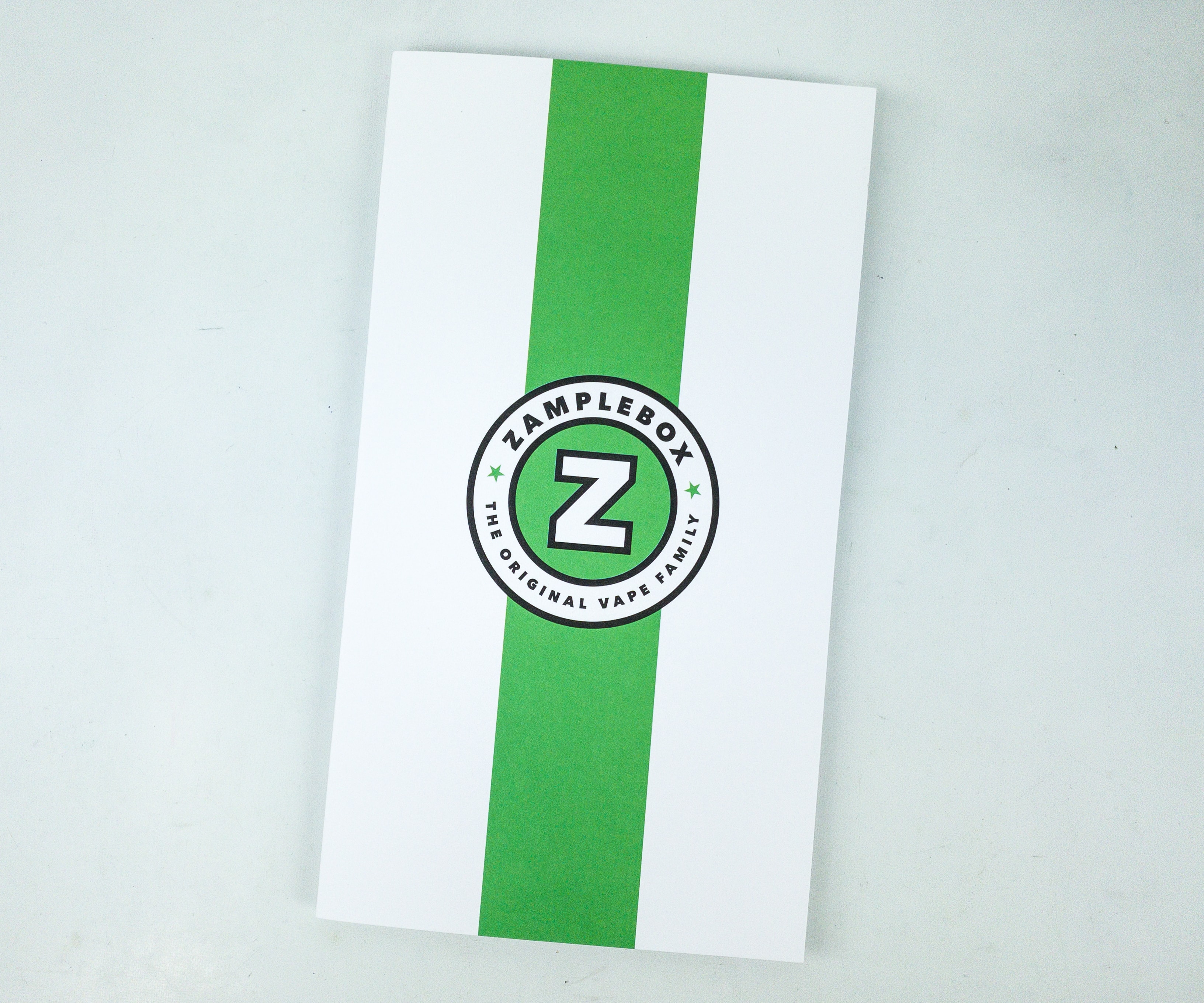 Also included inside the box is an information sheet that lists all the e-juices in your box for the month.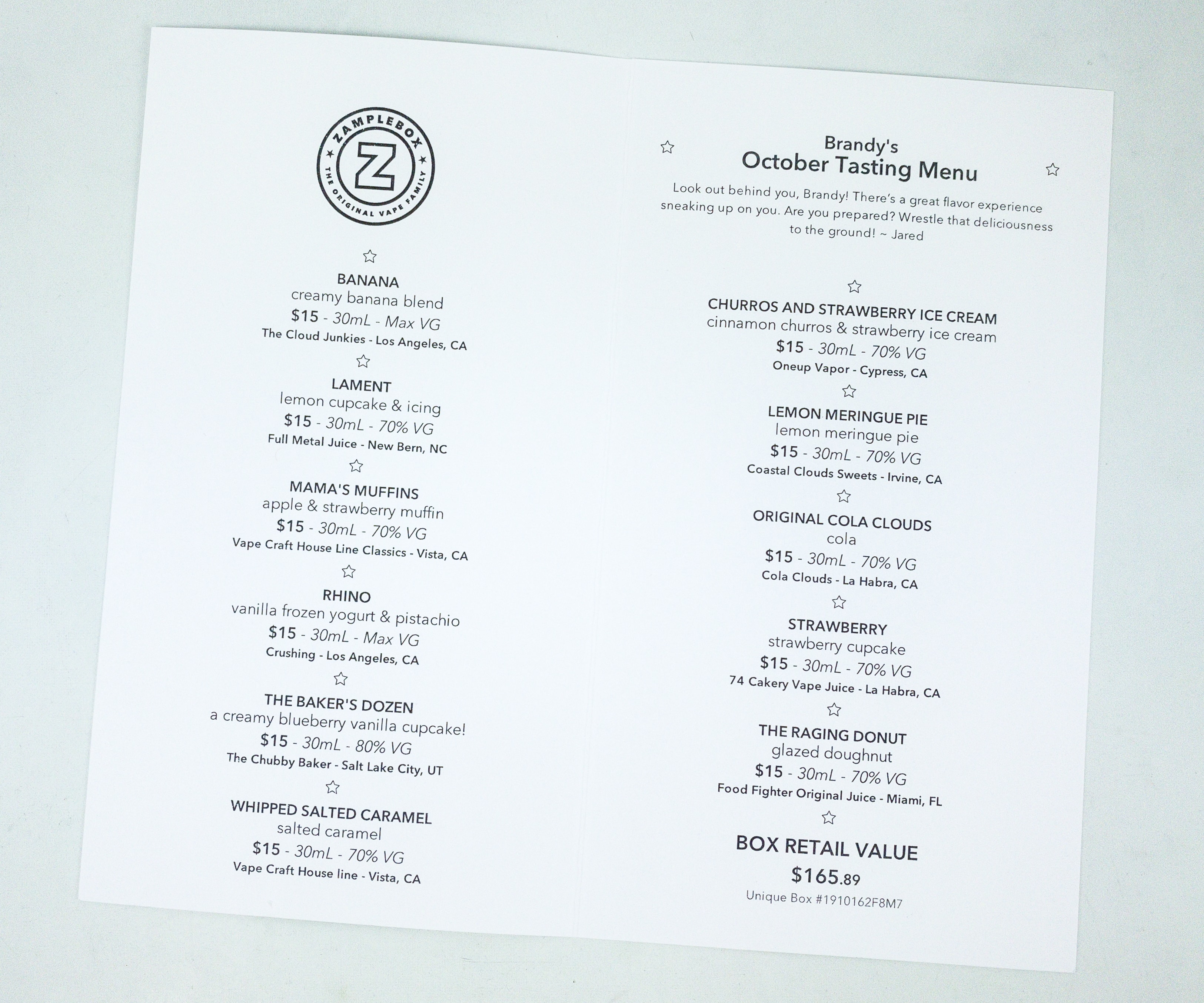 Brand labeling on e-juice is notoriously cryptic, so it's sometimes a bit of a challenge to match up the listings with the bottles.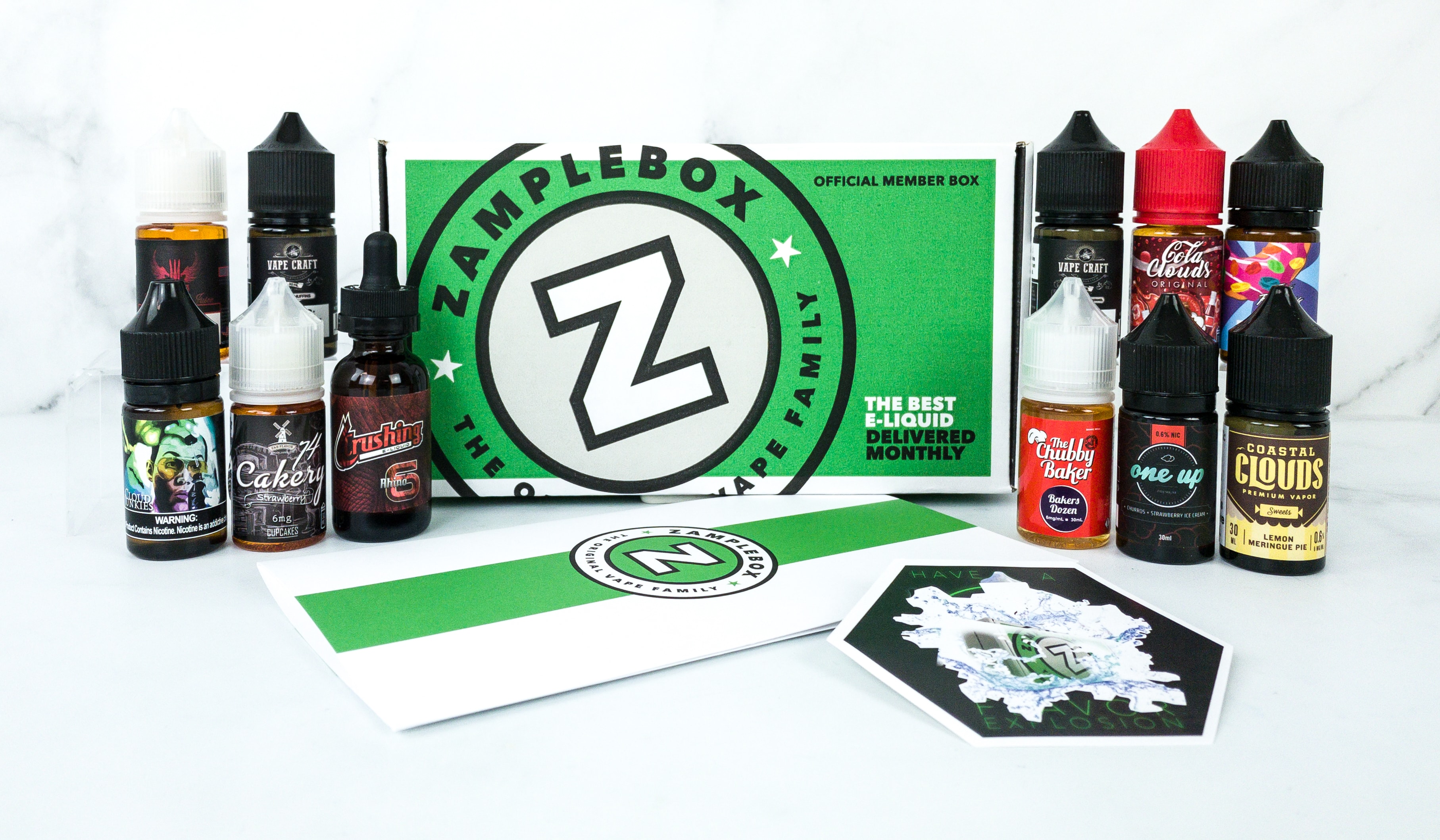 Everything in the box!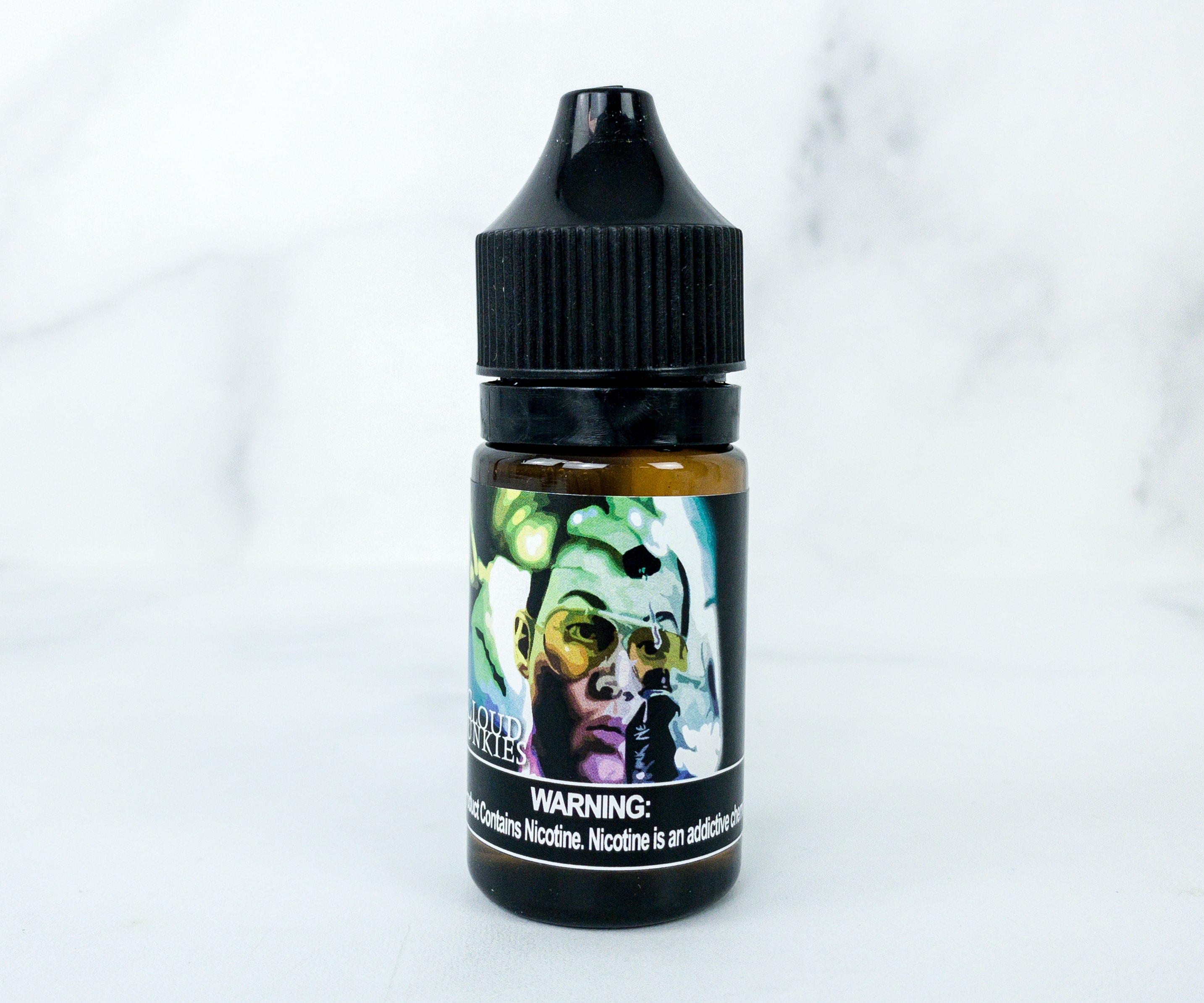 The Cloud Junkies Creamy Banana Blend ($15) Flavors: fruit, cream, banana
This vape juice is packed with the delightful flavors of creamy banana. It's so smooth and sweet, with almost zero throat hit and thick cloud production.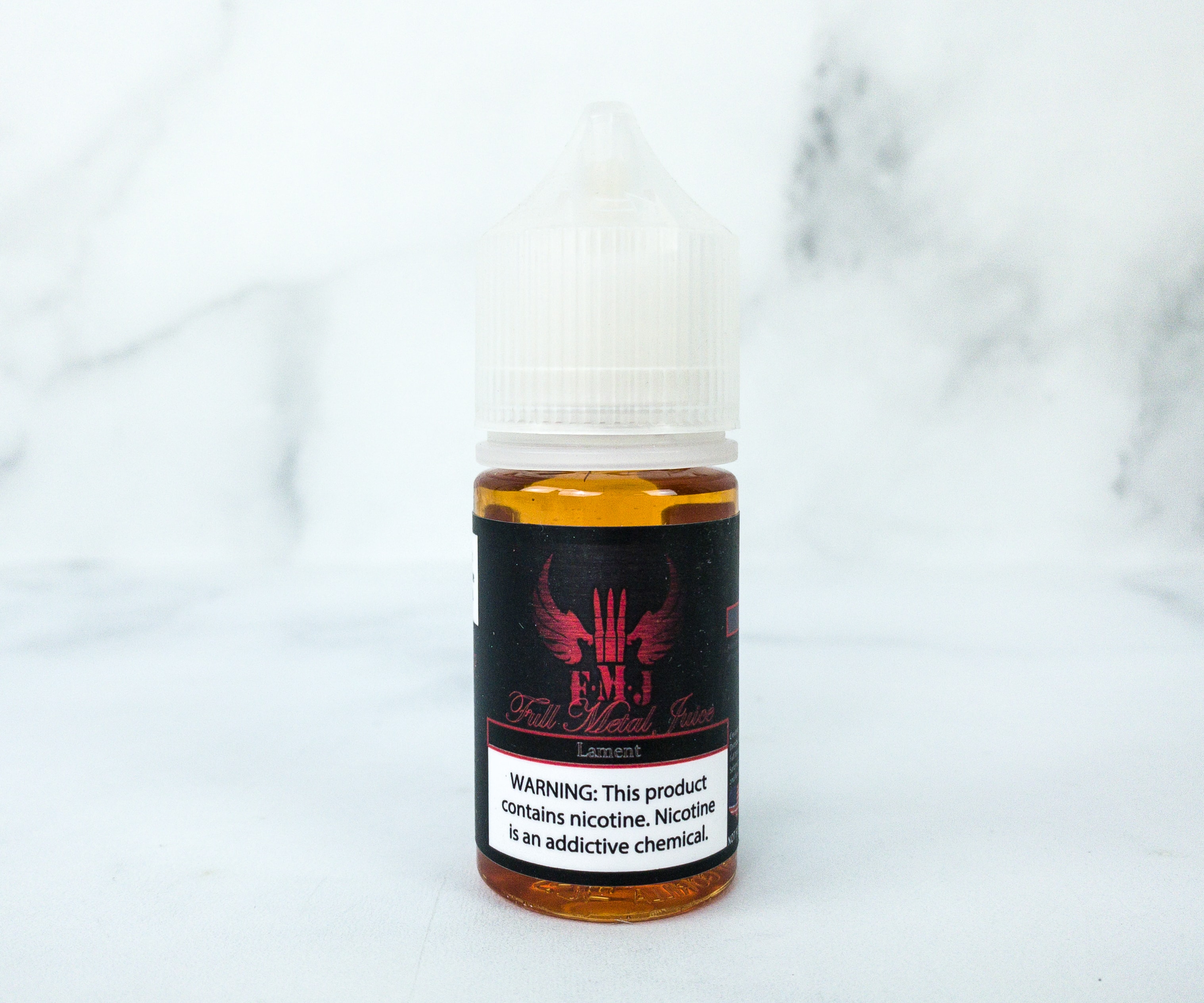 Full Metal Juice Lament Lemon Cupcake & Icing ($15) Flavors: dessert, cupcake, lemon, mint
A lemon-flavored e-juice is truly an excellent choice, especially for those who are looking for a tangy vape. This juice is so amazing, as it also comes with a cupcake sweetness and a subtle cooling effect. The vapor production is exceptional.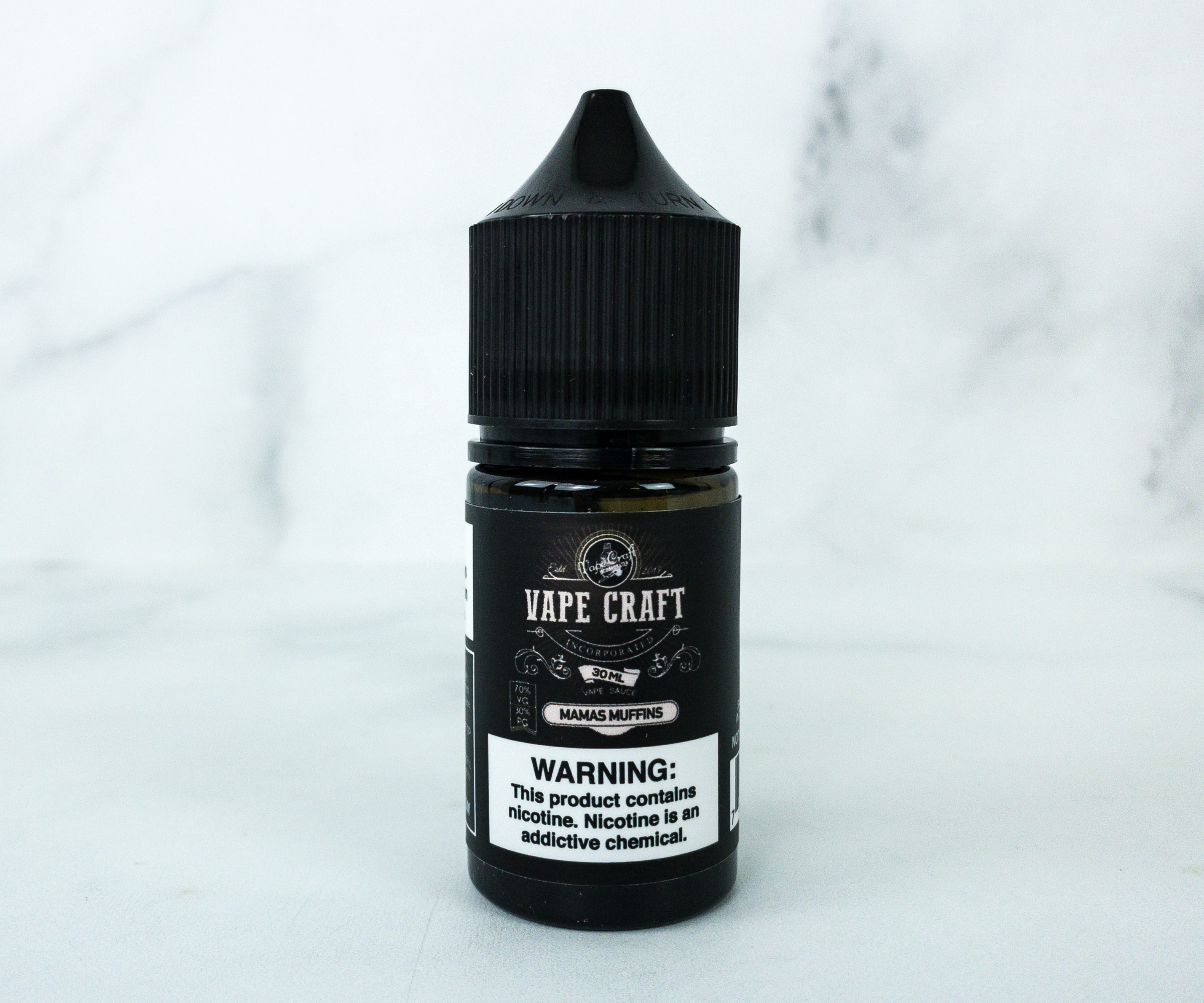 Vape Craft House Line Classics Mama's Muffins ($15) Flavors: dessert, muffin, bakery, apple, strawberry
This next e-juice is really awesome. It's a dessert-type of e-juice that is dominated with fruity notes including apple and strawberry. Overall, it's light and smooth to the throat with absolutely zero burnt sensation.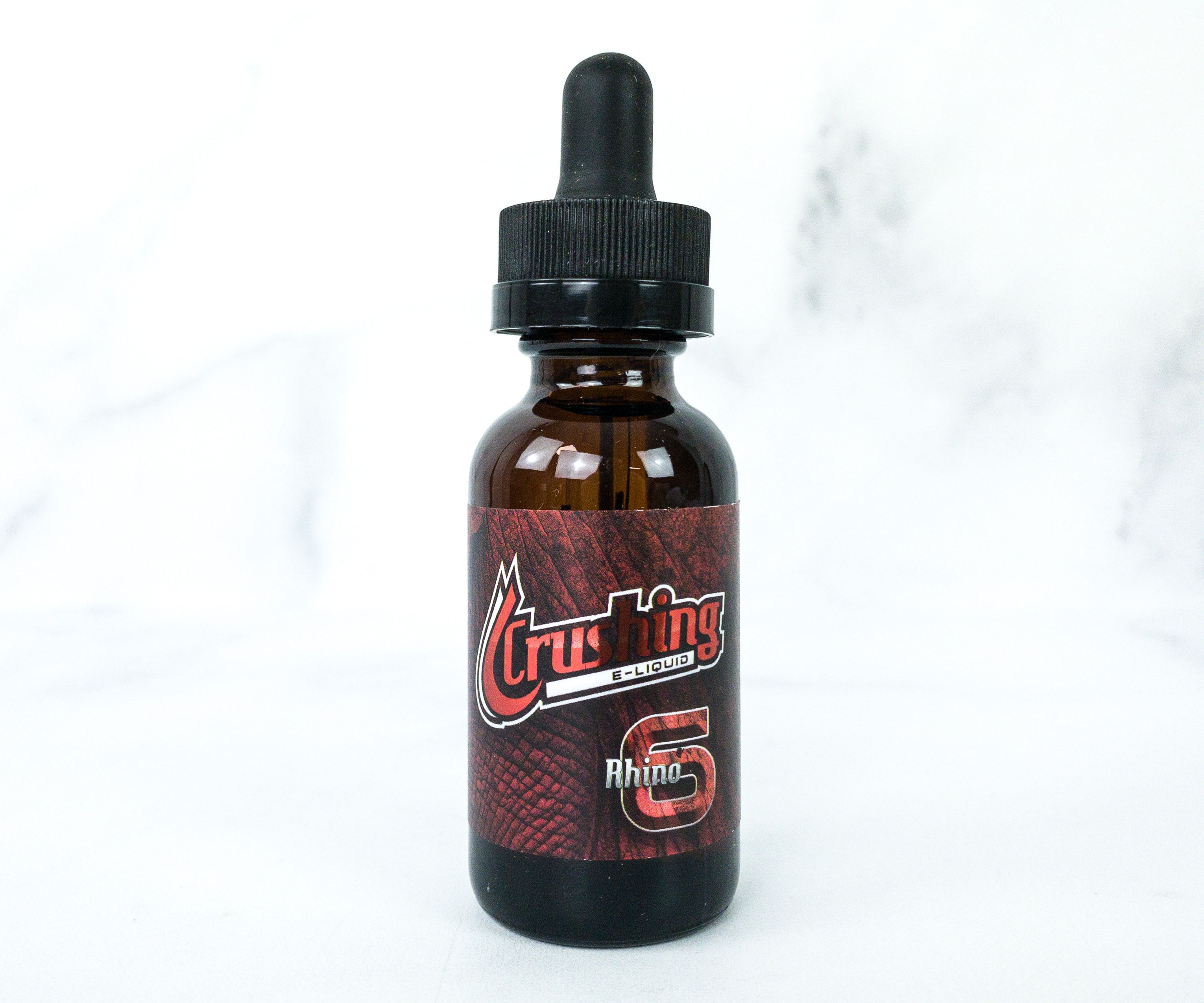 Crushing Rhino ($15) Flavors: dessert, cream, yogurt, pistachio, vanilla, nutty
If you are a thrill seeker who loves tasting unique vape juices, this is the perfect juice for you. It features a distinct nutty taste with a blend of creamy, sour yogurt. It's a little odd, but once you get a hang of it, it's quite satisfying.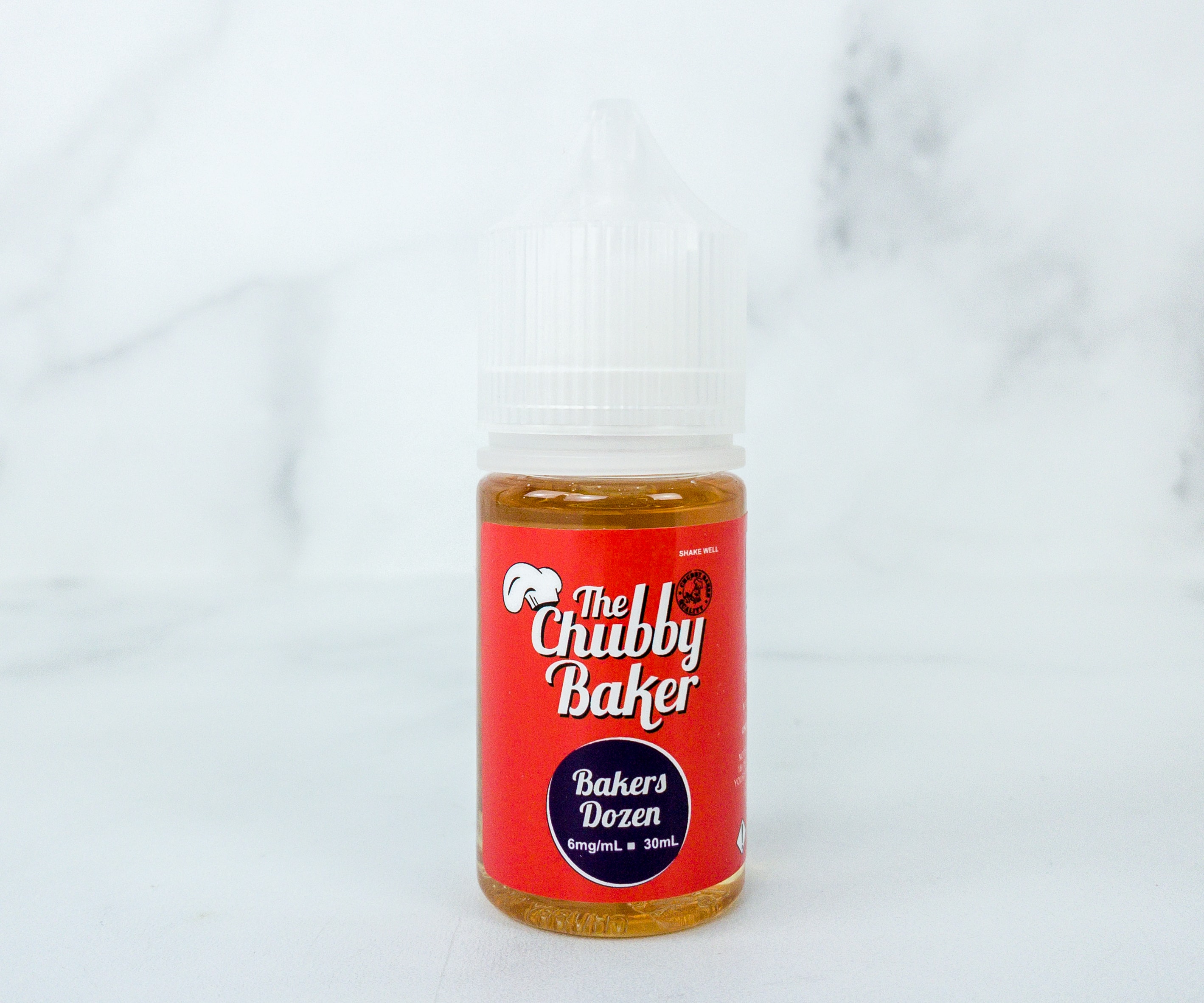 The Chubby Baker the Baker's Dozen ($15) Flavors: blueberry, dessert, cream, pastry, vanilla, cake, cupcake
Here's another dessert-type vape juice, and this time it features a flaky puff pastry flavor with blueberry and creamy vanilla cupcake taste. It also has a low throat hit yet produces thick clouds.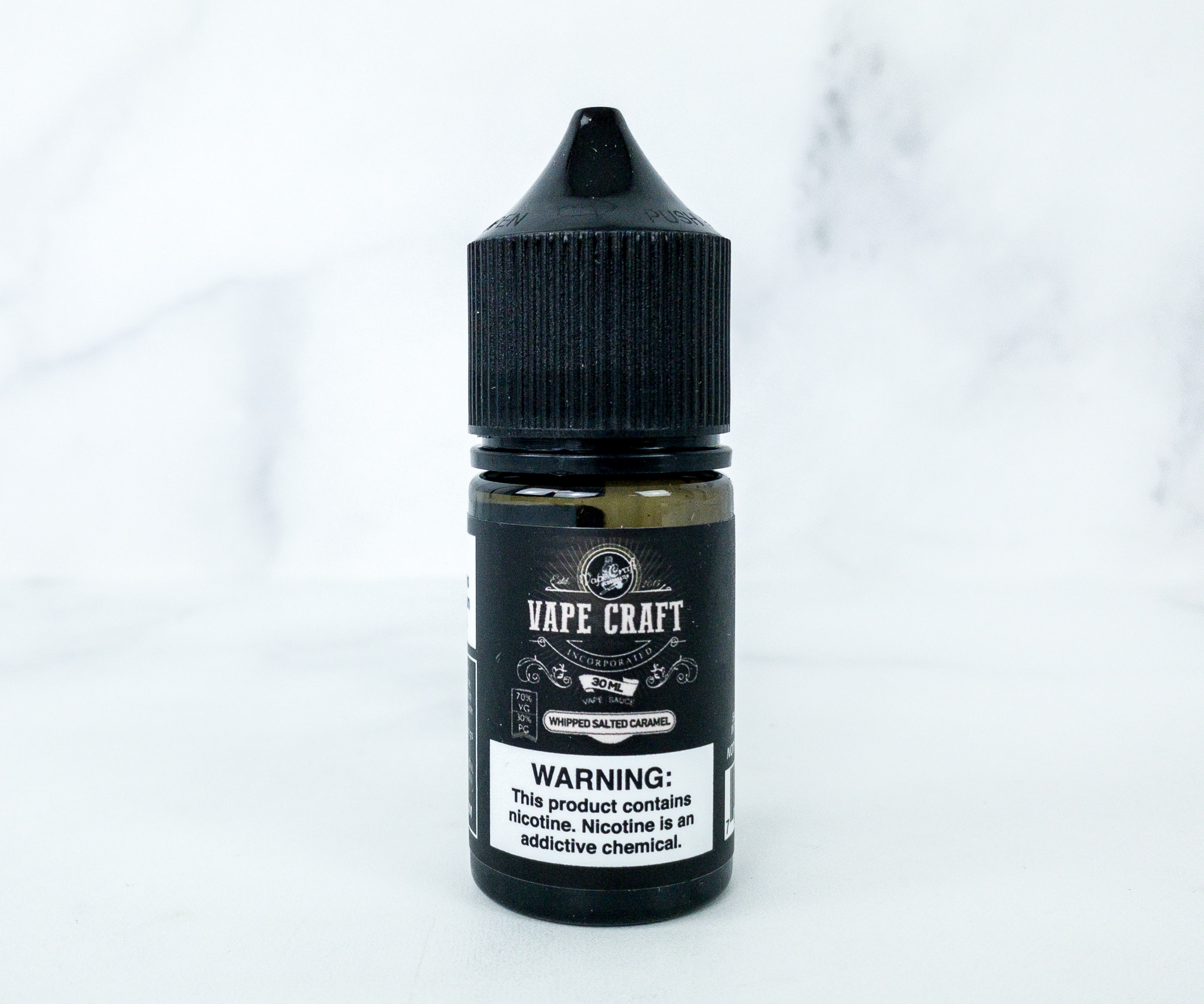 Vape Craft House Line Whipped Salted Caramel ($15) Flavors: dessert, cream, caramel, salt
This vape juice is a must-try for any sweets or dessert lover, as it features a well-balanced combination of vanilla, salt, and caramel. It's so smooth and light on the throat!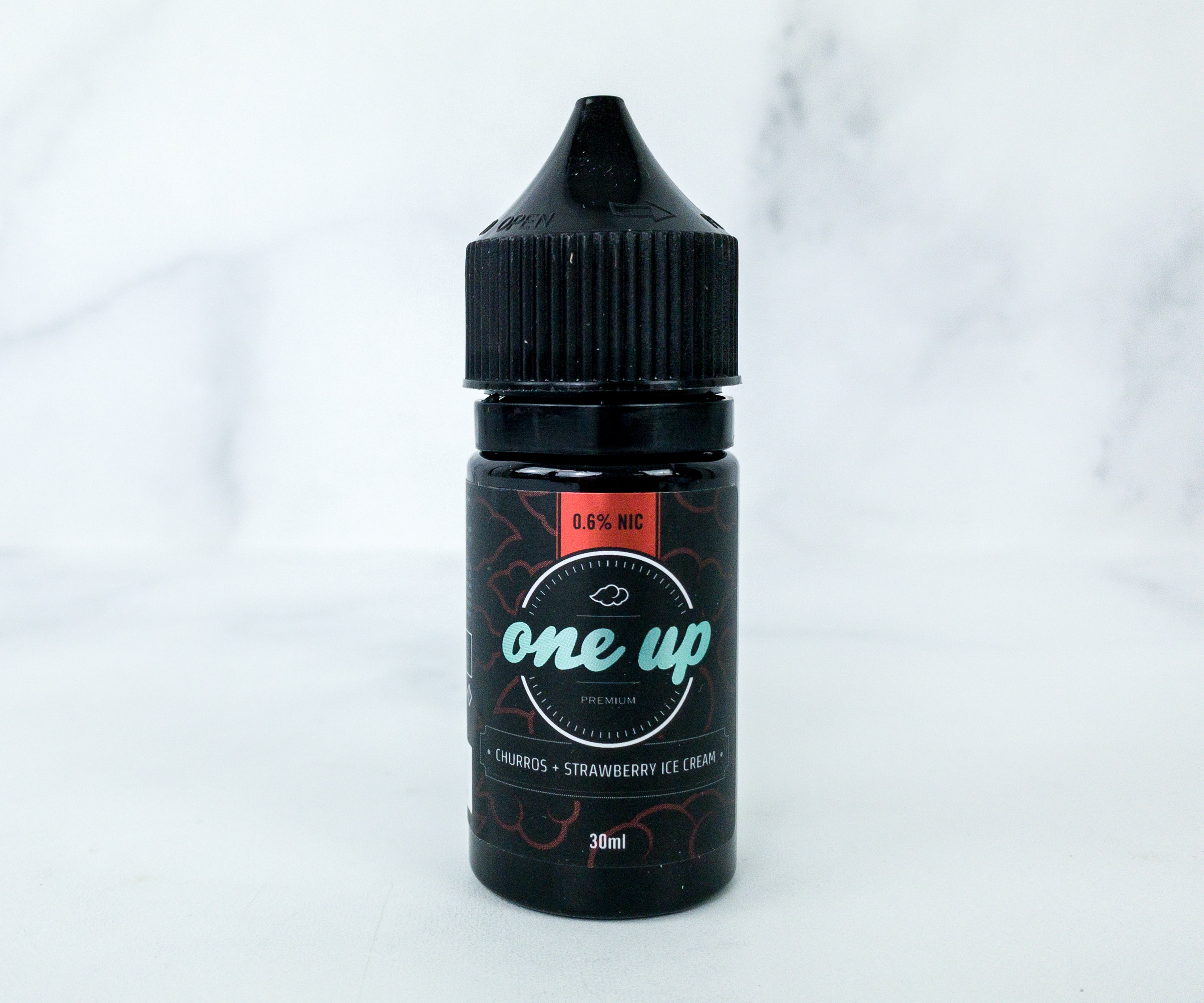 One up Vapor Churros & Strawberry Ice cream ($15) Flavors: dessert, cinnamon, churro, strawberry, ice cream, cookie
This vape juice is dominated by a luscious churro flavor with a fruity twist. Each sip features strong notes of baked cinnamon and churro with a hint of strawberry ice cream flavor in every inhale. The combination of flavors is just awesome.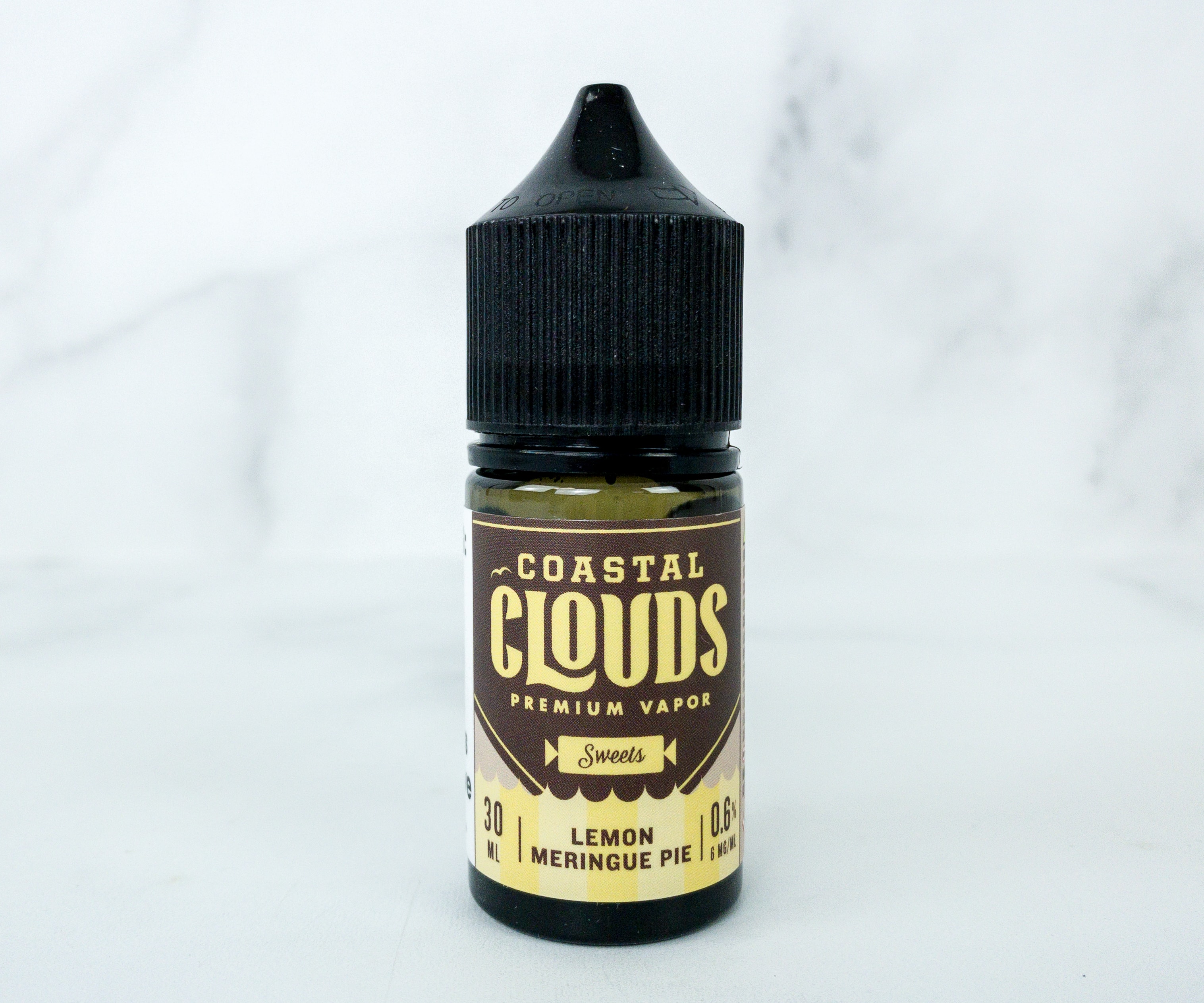 Coastal Clouds Sweets Lemon Meringue Pie ($15) Flavors: dessert, pie, tart, meringue, lemon
For those who are not fans of meringue, it's a good thing that this juice is dominated with zesty lemon with a little tarty taste. This stuff is somehow impressive since the lemon notes blend really well with the meringue flavor, making it refreshing and satisfying.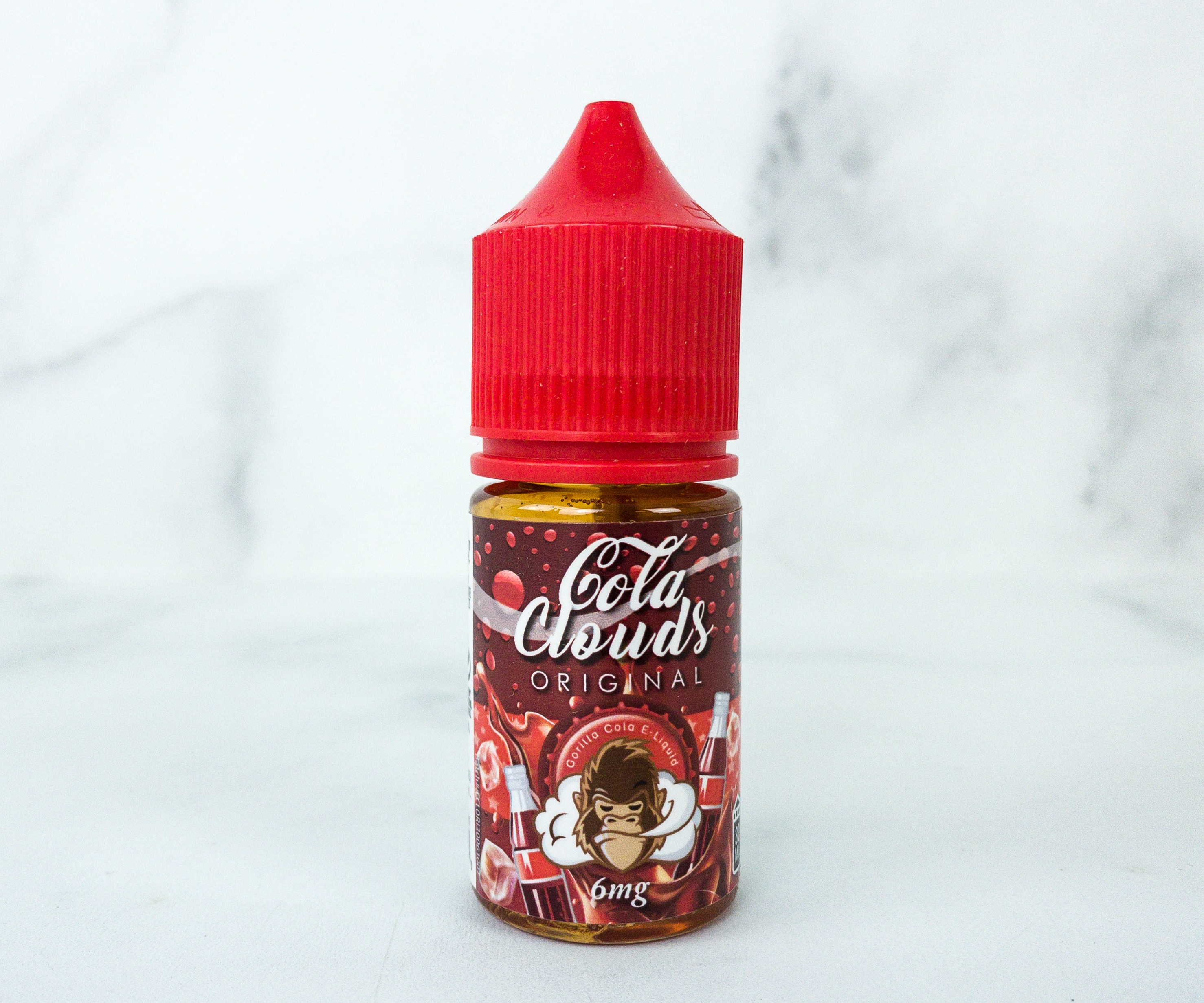 Cola Clouds Original Cola Clouds ($15) Flavors: dessert, cola, bold, soda
It's a soda-flavored e-juice that features a sweet and strong cola taste with a kick of cherry notes. This also produces thick clouds!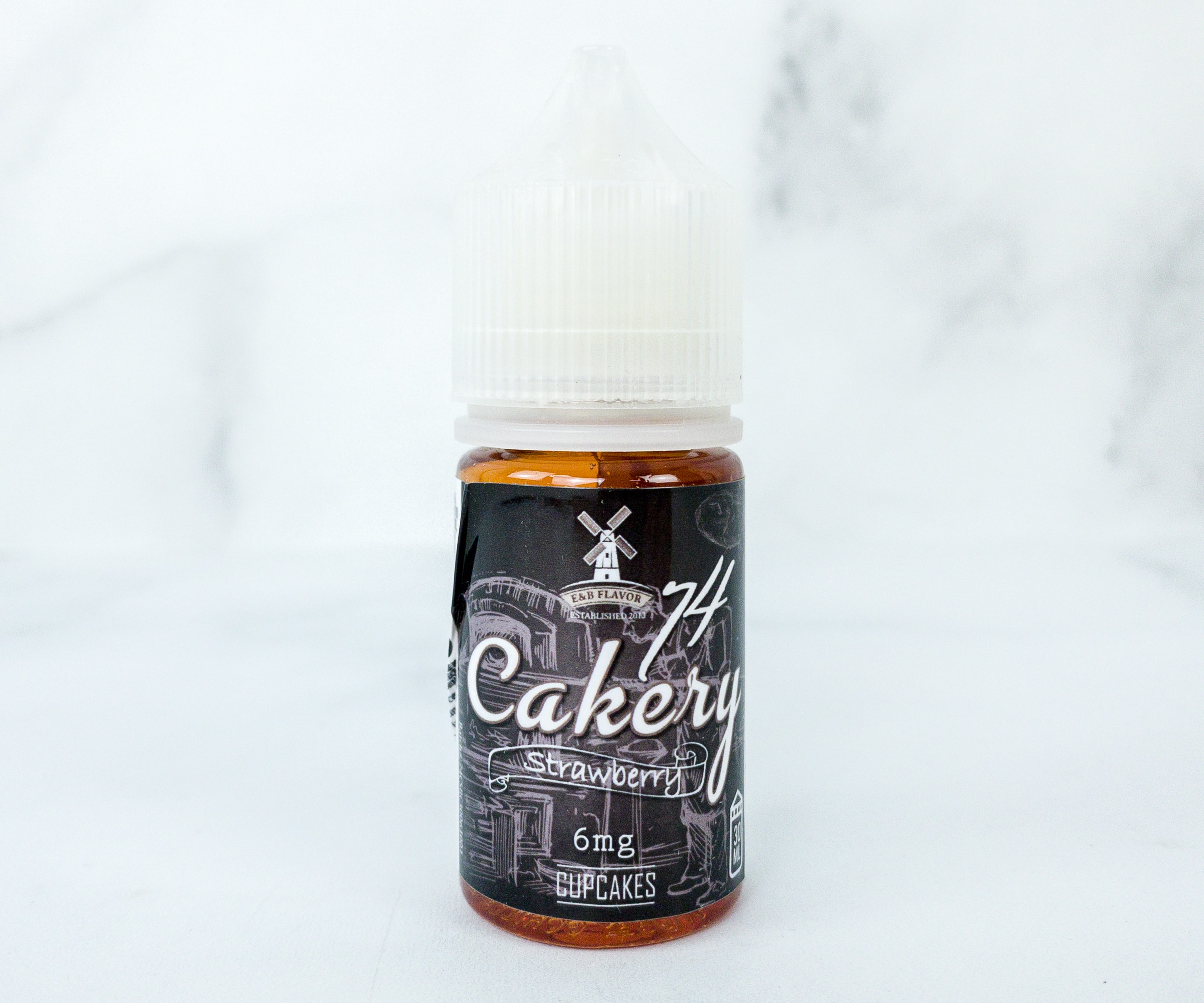 74 Cakery Vape Juice Strawberry ($15) Flavors: dessert, cake, cupcake, strawberry
This e-juice is greatly influenced by strawberry and notes of creamy vanilla cake. It's a tasty e-juice with a thick cloud of smoke and a little less hit on the throat. If you're looking for a top tier strawberry cupcake e-juice with a twist, this is definitely for you!
Food Fighter Original Juice The Raging Donut ($15) Flavors: dessert, strawberry, doughnut
It's another strawberry based juice, but this time comes in a nice dessert-type juice that is dominated by a delectable strawberry flavored cake and sweet doughnut taste. It's so light and smooth, another ideal vape juice for newbies.
ZampleBox is a great way of trying recent and well-known vape flavors, which appeals to new and veteran vapers alike. Another impressive thing about this subscription is that they offer a wide range of e-juices from different vape brands around the world, so it's not impossible to get award-winning and famous ones. You can even customize the e-juices you'll receive depending on your taste preference, so it will be unlikely to receive a flavor you won't like!
Are you getting this month's Zamplebox?