Yogi Surprise, in addition to its regular monthly lifestyle box, has a jewelry only subscription box. Every month you'll get handmade yoga-inspired jewelry pieces and 1 other item.
DEAL: Get 25% off your first box! Use coupon code HELLO25. OR Get 15% off every box for the life of your subscription with coupon code HELLOYOGI!
I love the simplicity of their purple box, and it brightens up my mailbox!
This month's theme is CHANDRA NAMASKARA and the offerings will bring us some of the Lunar Salutation soothing energy.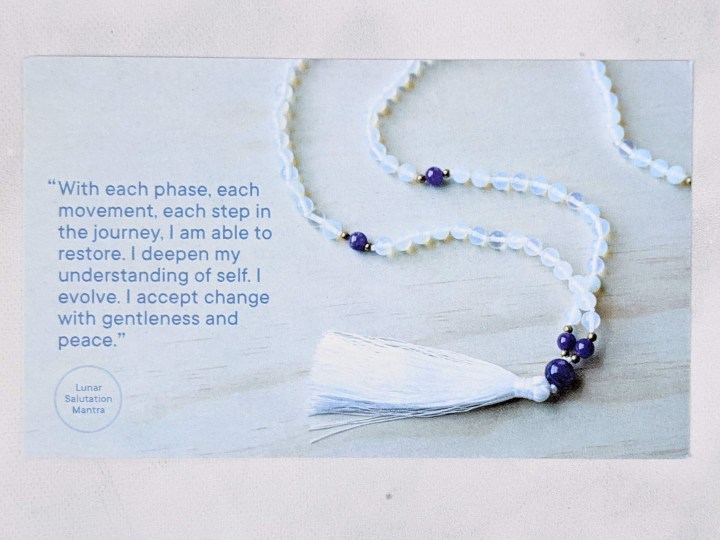 On the other side of the card, we have a Lunar Salutation Mantra.
Moonstone and Amethyst Mala Necklace and Bracelet. This lovely set was created to help you move through the phases of each meditative process with the help of the moon energy.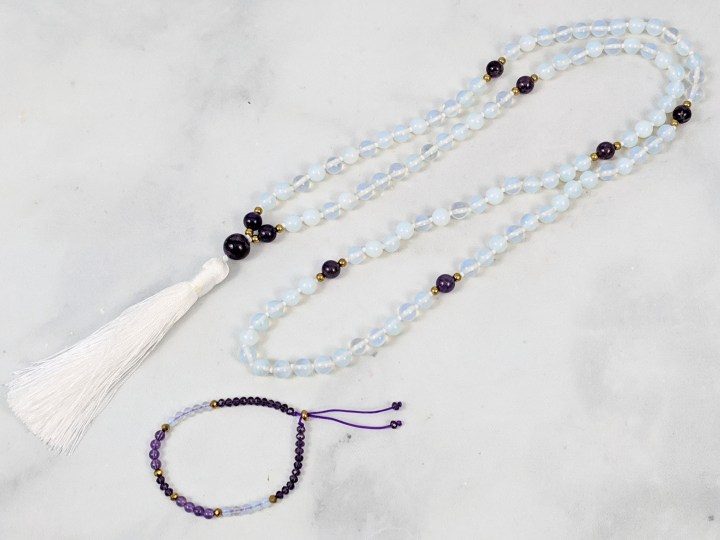 This set looks nice together, but they are not made with the same design in mind.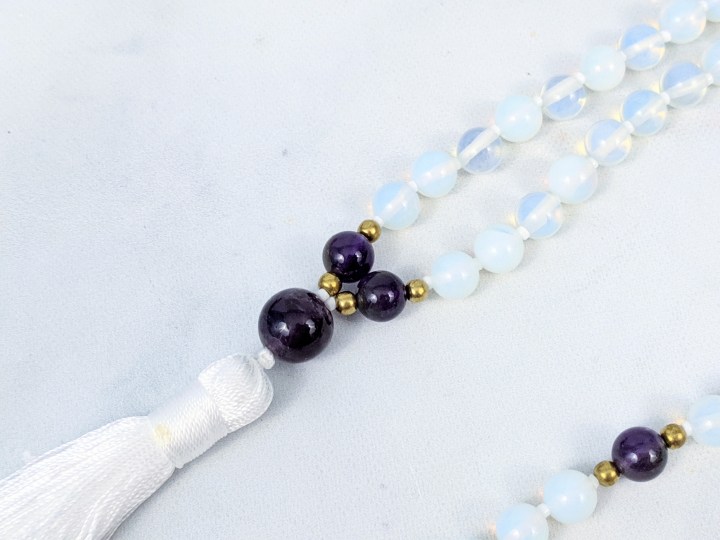 The mala features moonstone beads (although they really look more like opaline than moonstone) with amethyst bead accents, and lovely white tassel and some golden beads.
The bracelet is an adjustable one, on a silky cotton. Even though it makes a nice and lightweight bracelet, I find this thread very slippery and the bracelet loosen up throughout the day if I'm not careful.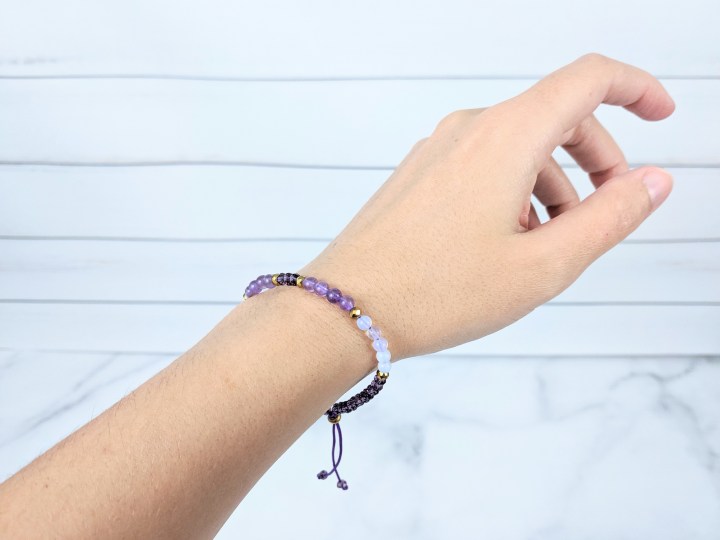 It looks great on my tiny wrist.
Coco Fuel – Maple Glazed Cacao Nibs in lemon. I usually like Elements Truffles hot chocolate and chocolate bar, but I couldn't get around how bitter these cacao nibs were.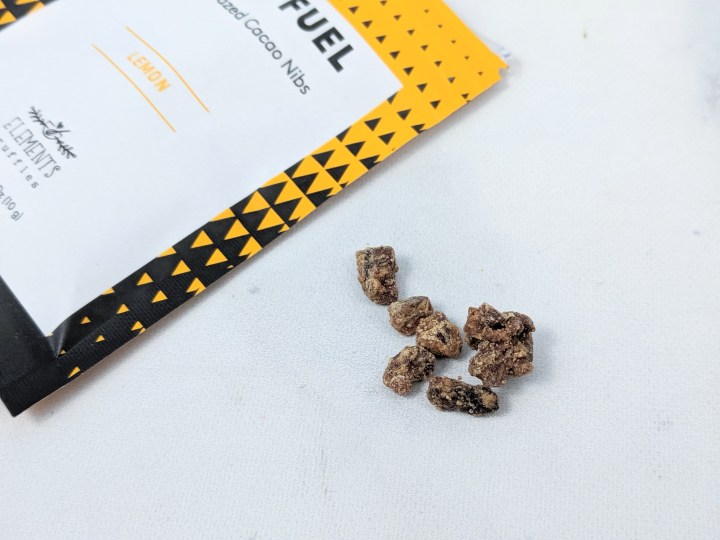 The lemon scent was really great, but I really didn't like the taste at all.
This month's offering was a really nice way to celebrate the moon energy through the Lunar Salutation and stones closely related to the moon. The mala has a really nice soothing energy and it will be perfect going into winter and in the Holiday Season and all the crazy that comes with it.
What did you think of this month's Yogi Surprise Jewelry box?