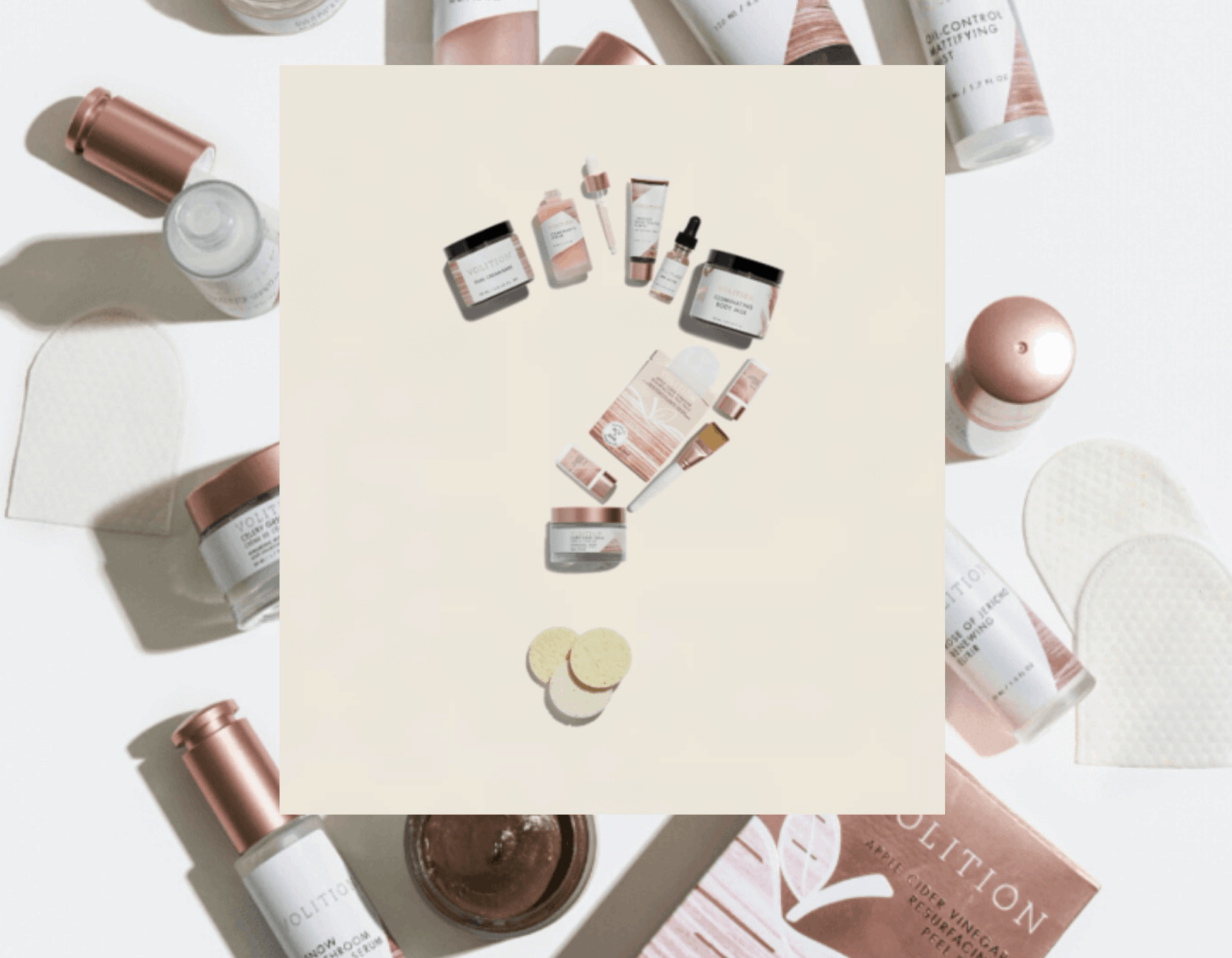 Volition has a mystery bag available now!  Thanks to Anna S for the tip!
The Mystery Bag ($25) includes 1 full size product, 3 deluxe samples, and a shoulder bag!  You'll also get another free sample when you check out, and free shipping with a $50 order.
Limited Edition | Giftable | Irresistible

It's a mystery. It's the biggest reveal since the invention of the Before and After. It's 1 full-size and 3 deluxe samples of hand-picked products in an iridescent shoulder bag.
More about Volition:
ALWAYS CLEAN. ALWAYS CRUELTY FREE.
We only make clean products. And they're never made with sulfates, parabens, synthetic fragrance and other harmful/banned ingredients.