TheraBox is curated by practicing therapists with the aim to inspire happier lives. Each box includes 4-6 wellness products sourced from vendors that produce natural, organic, and feel-good items. They also incorporate at least 1 happiness boosting activity inspired by research in mindfulness, psychology, and neuroscience to rewire the brain for more joy and positivity.
DEAL: Get 10% off your first order! Use coupon code HELLO10.
There's a booklet on top of the items.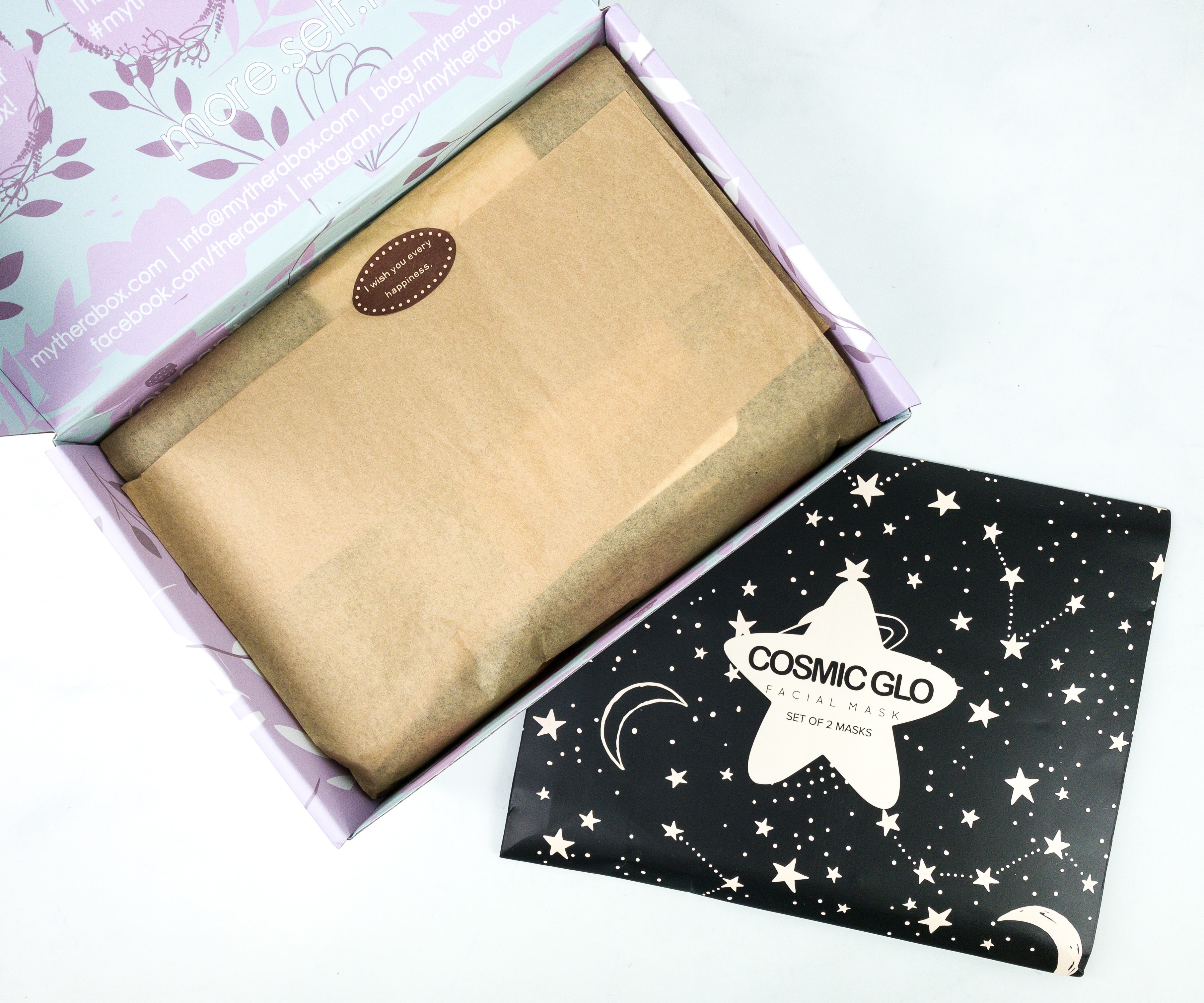 The items were wrapped in a brown tissue paper, sealed with a sticker.
The items all arrived in great condition, as they were cushioned by the squiggles.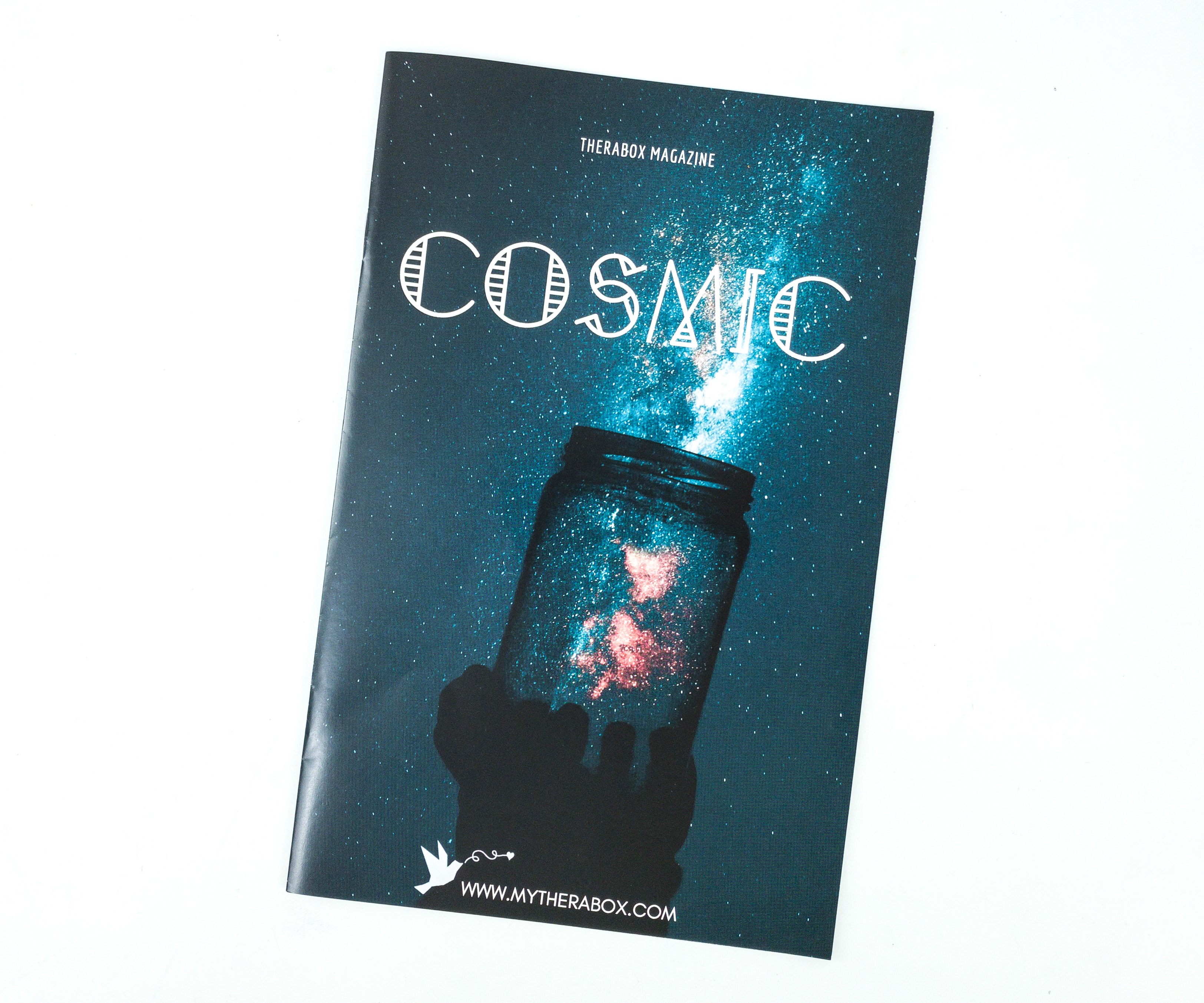 Every box comes with a mini-magazine!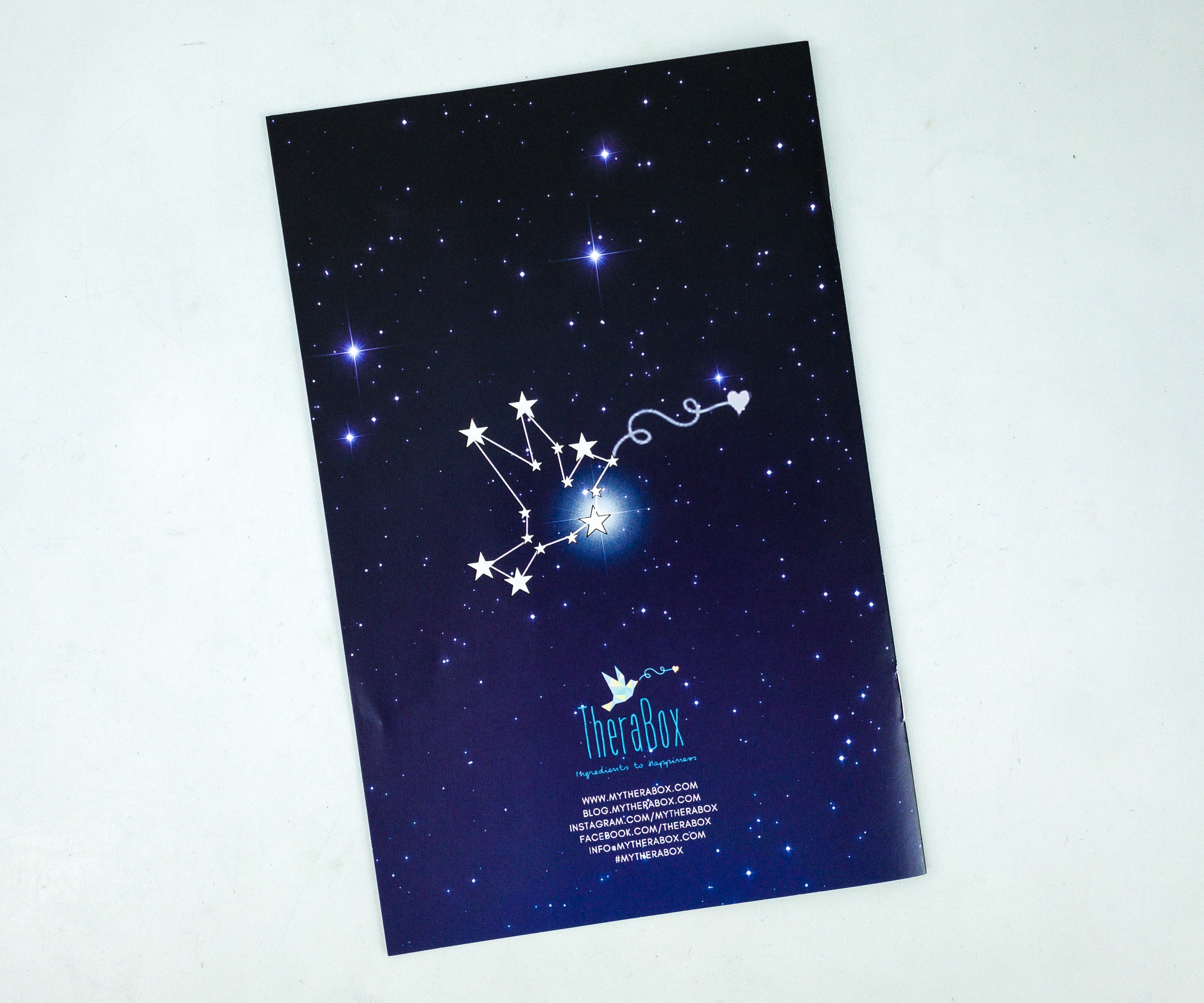 This box's theme is COSMIC!
There's a message from the Therabox Team!
They included a photo of all the items in the box. The description for each item is lengthy and informative.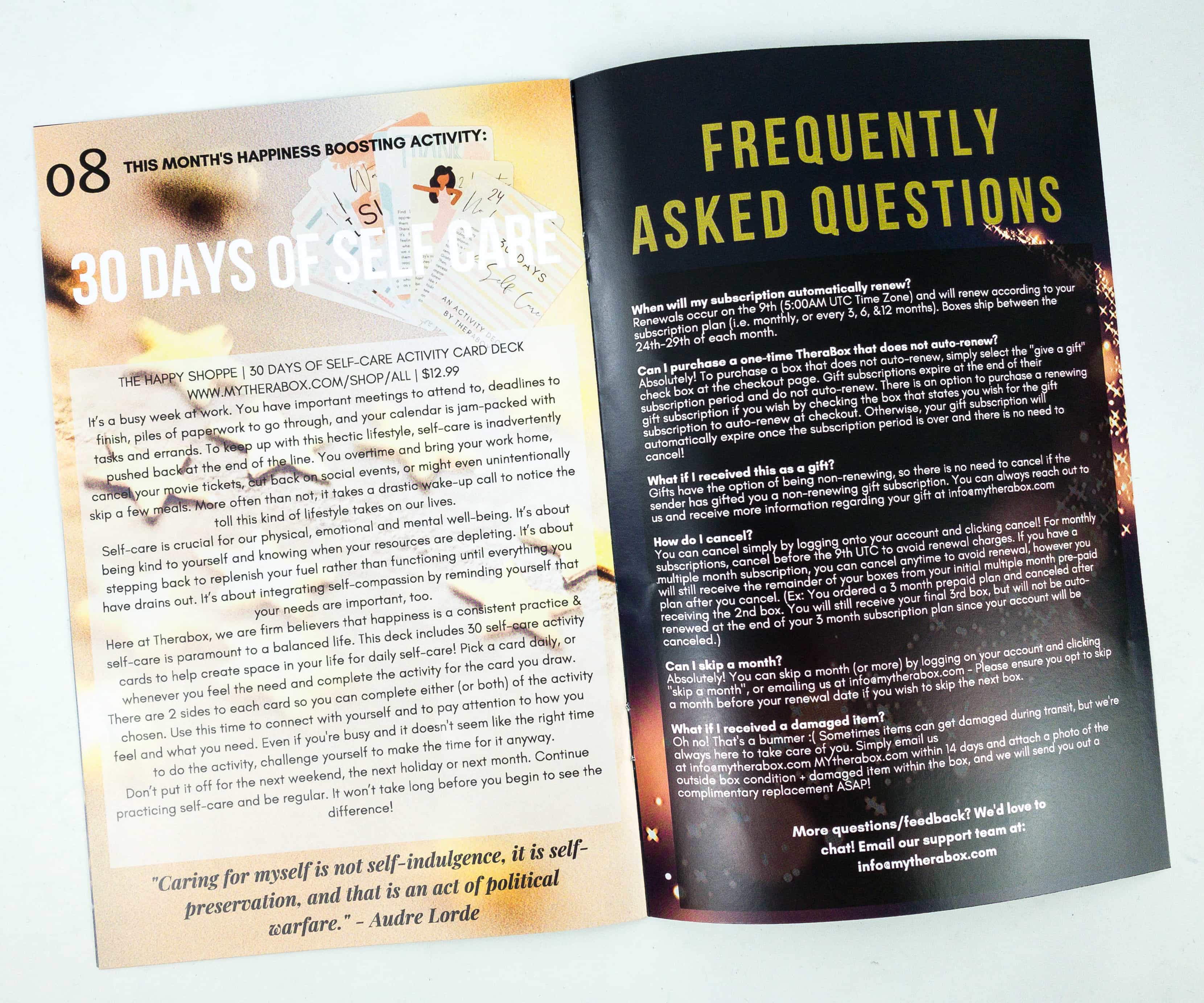 There's a feature about a happiness boosting activity, and they also answered FAQs regarding the subscription.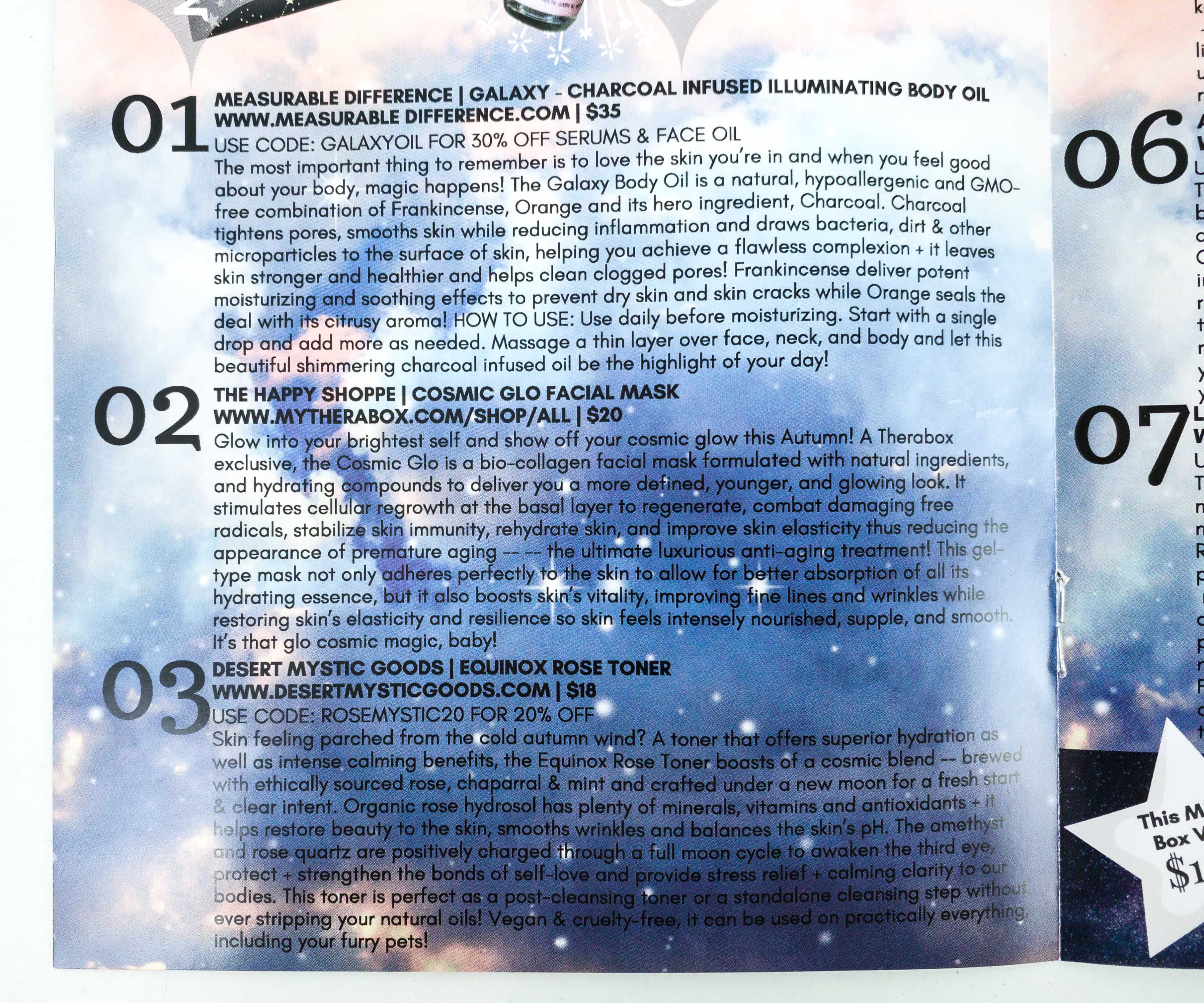 The mini-magazine lists all the box's contents!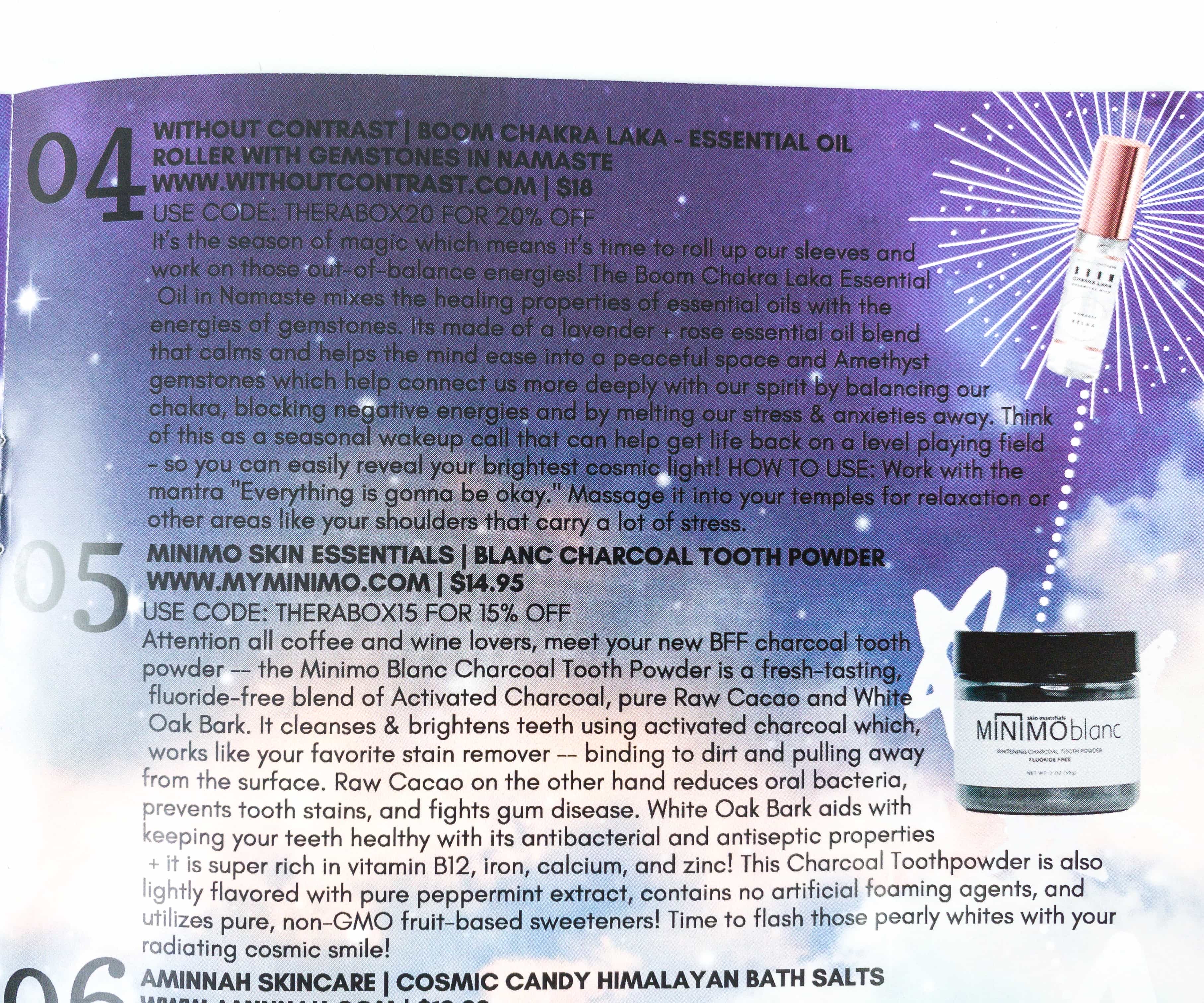 They also provided brief descriptions of each product.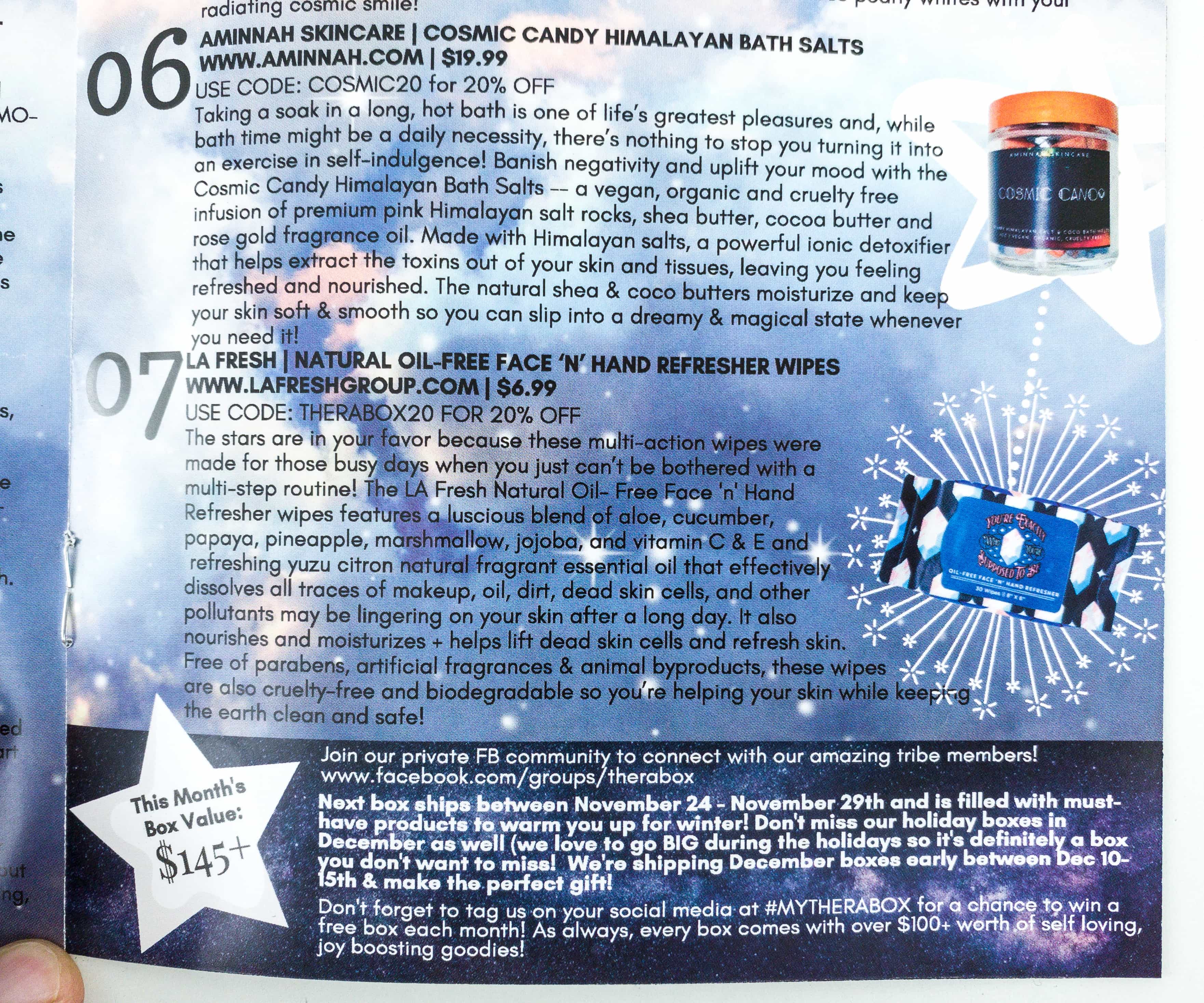 This month's box value is a whopping $145!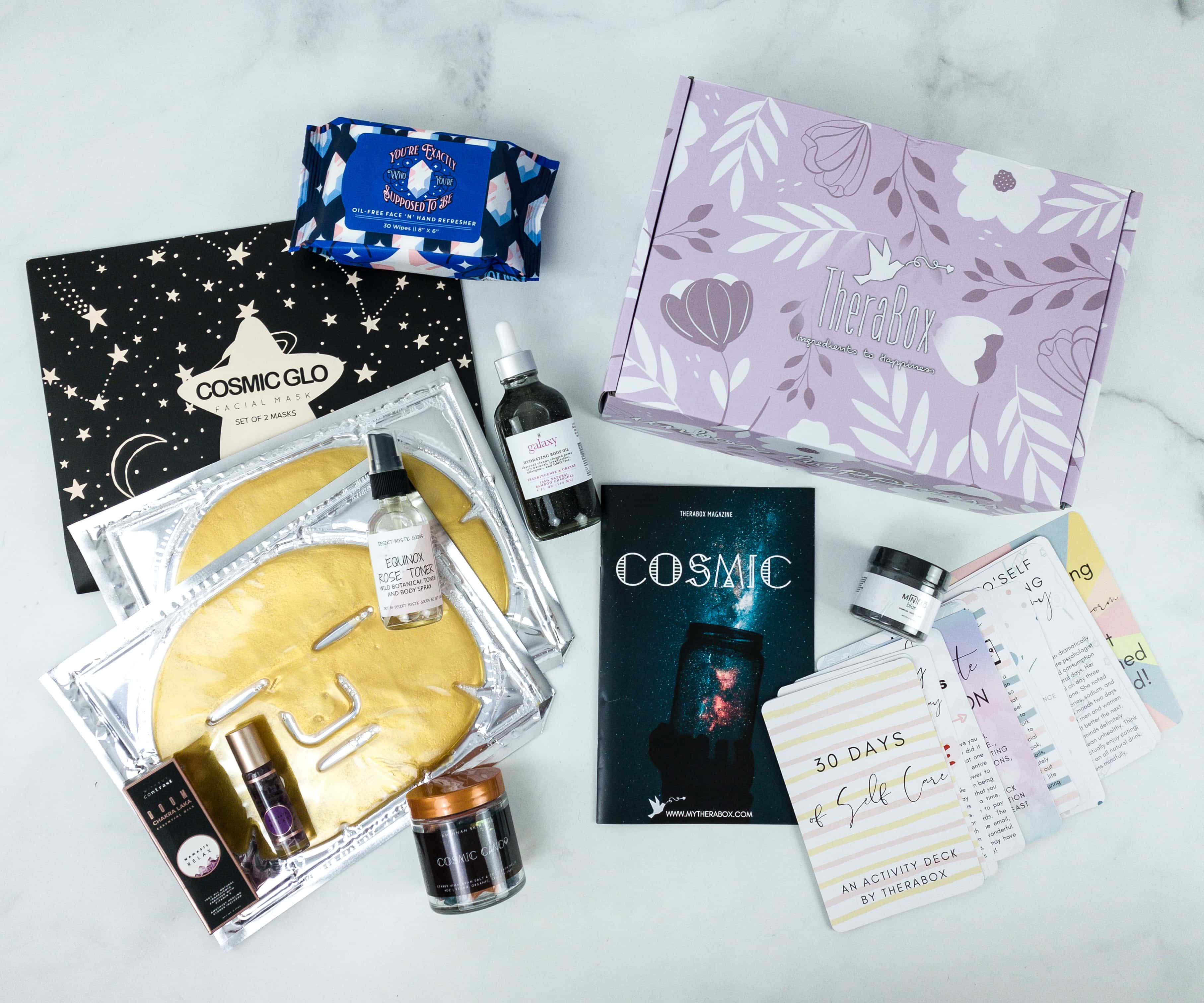 Everything in this month's box!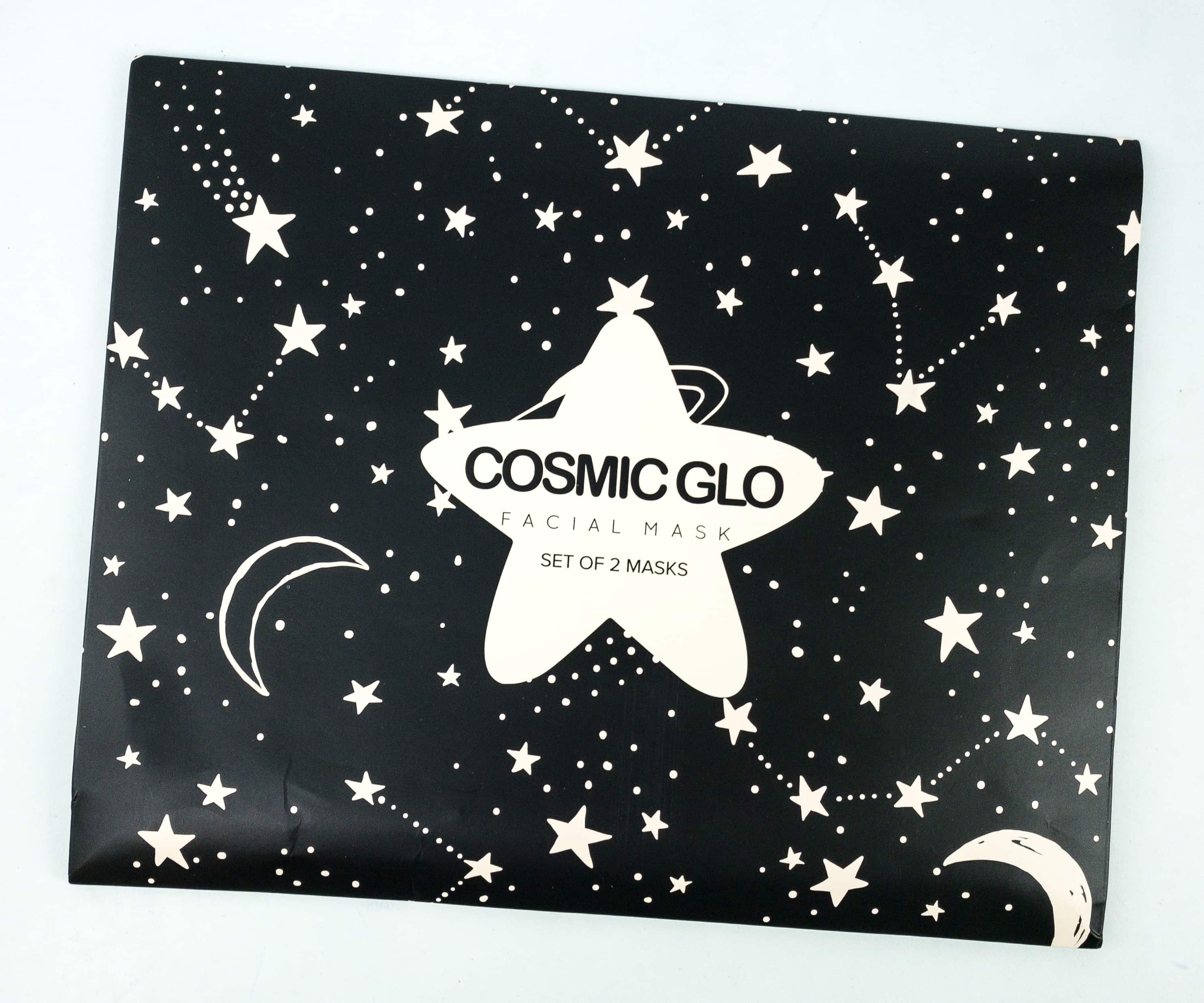 The Happy Shoppe Cosmic Glo Facial Mask ($20) The package contains 2 masks, which are made to moisturize and hydrate while also keeping the skin firm. I also love the fact that it helps balance the skin's pH, plus it activates cellular regeneration.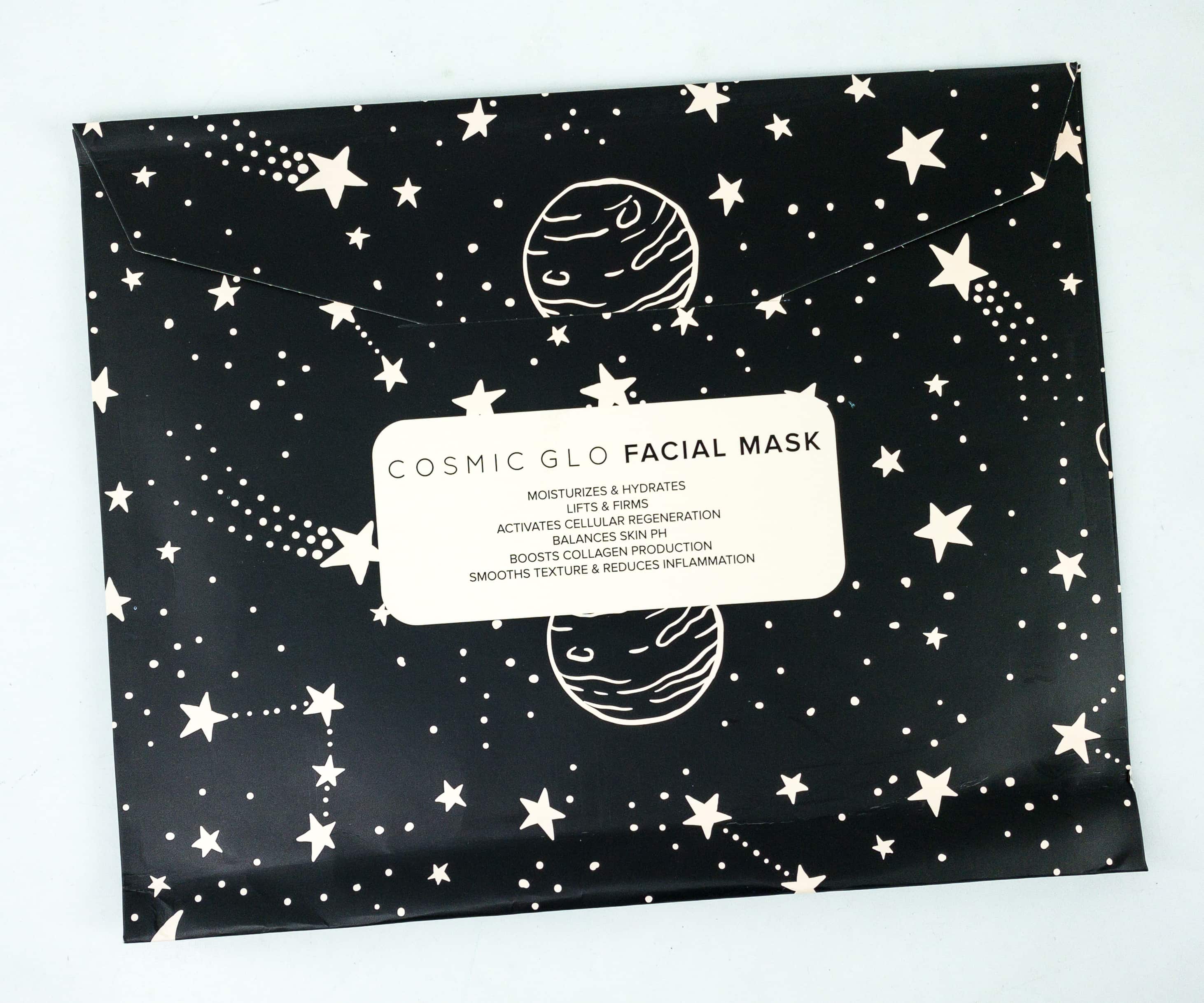 I'm loving the cosmic packaging!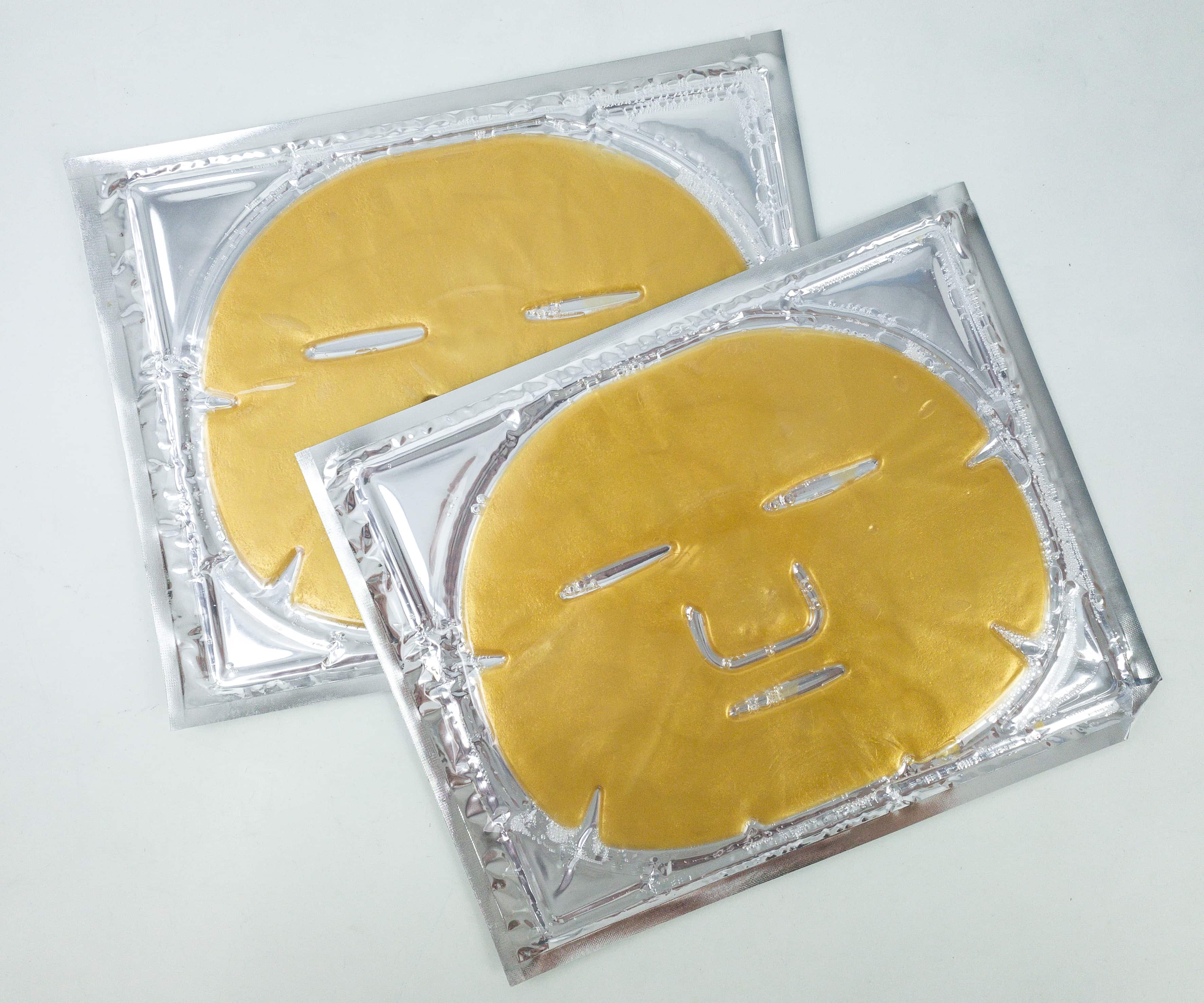 Here are the masks! Both can also help in reducing inflammation, improve the texture of the skin, and boost collagen production. It's yet another amazing addition to my routine of keeping my skin healthy, bright, and youthful!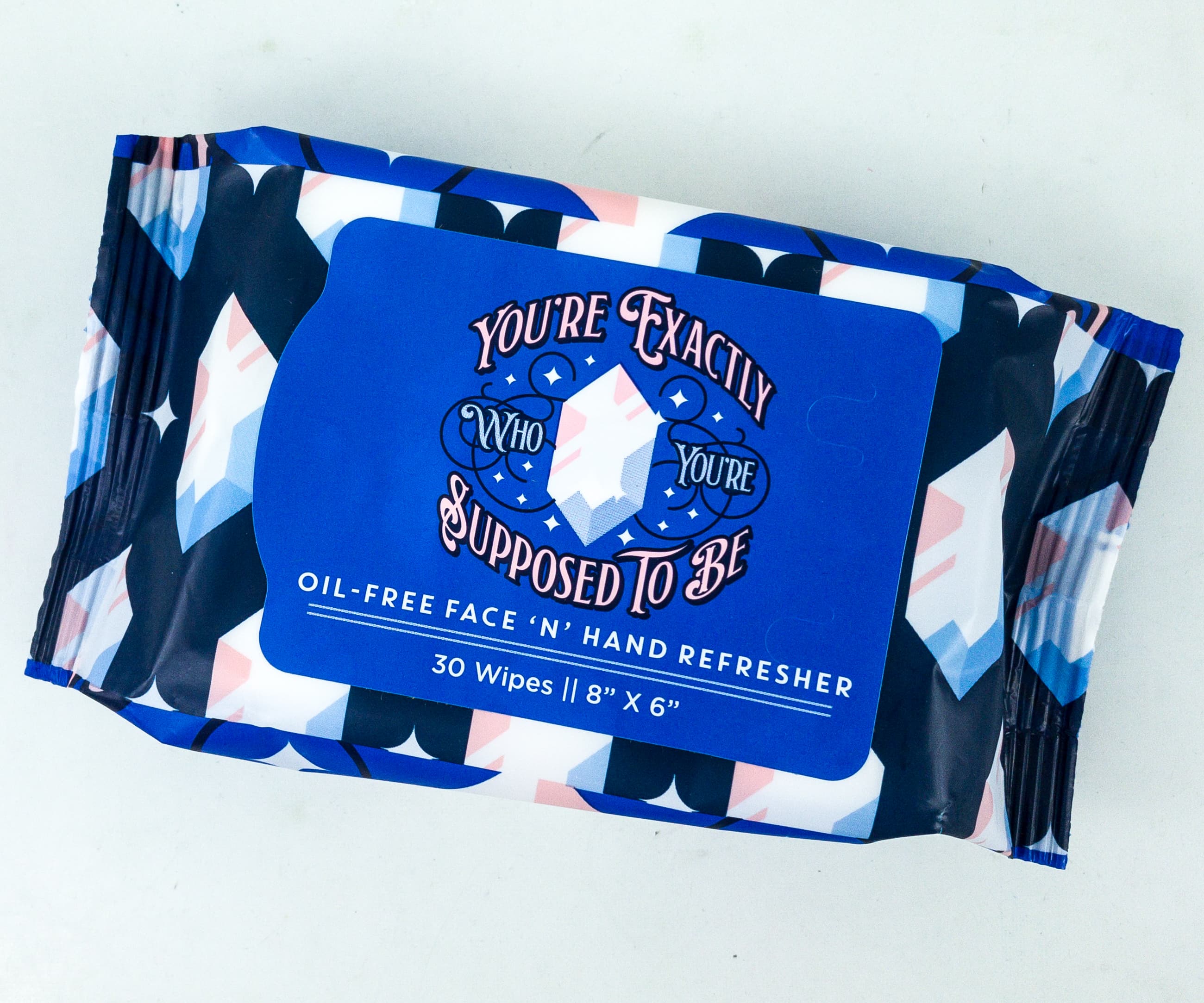 LA Fresh Natural Oil-Free Face'N'Hand Refresher Wipes ($6.99) Water and soap aren't always available to keep your hand or face clean, so wipes are really a must-have. This travel-friendly pack is exactly what I need to keep in handy for the sudden need for clean-ups.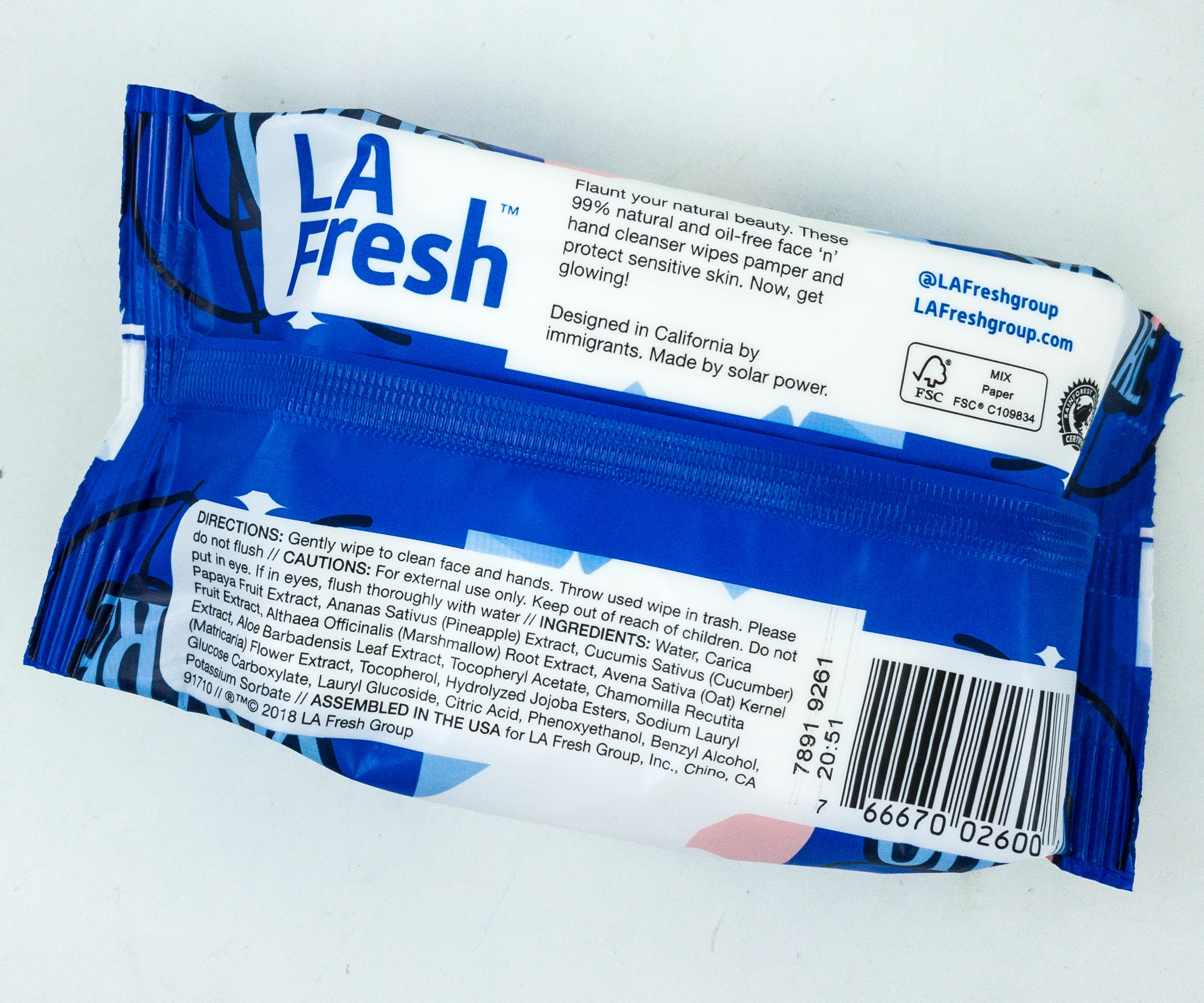 The wipes are 99% natural and oil-free. They also help protect and pamper the skin. Each pack contains 30 pulls of 8″ x 6″ wipes.
30 Days Of Self Care Activity Deck. The box also contains a deck of activity cards that we can do for 30 days!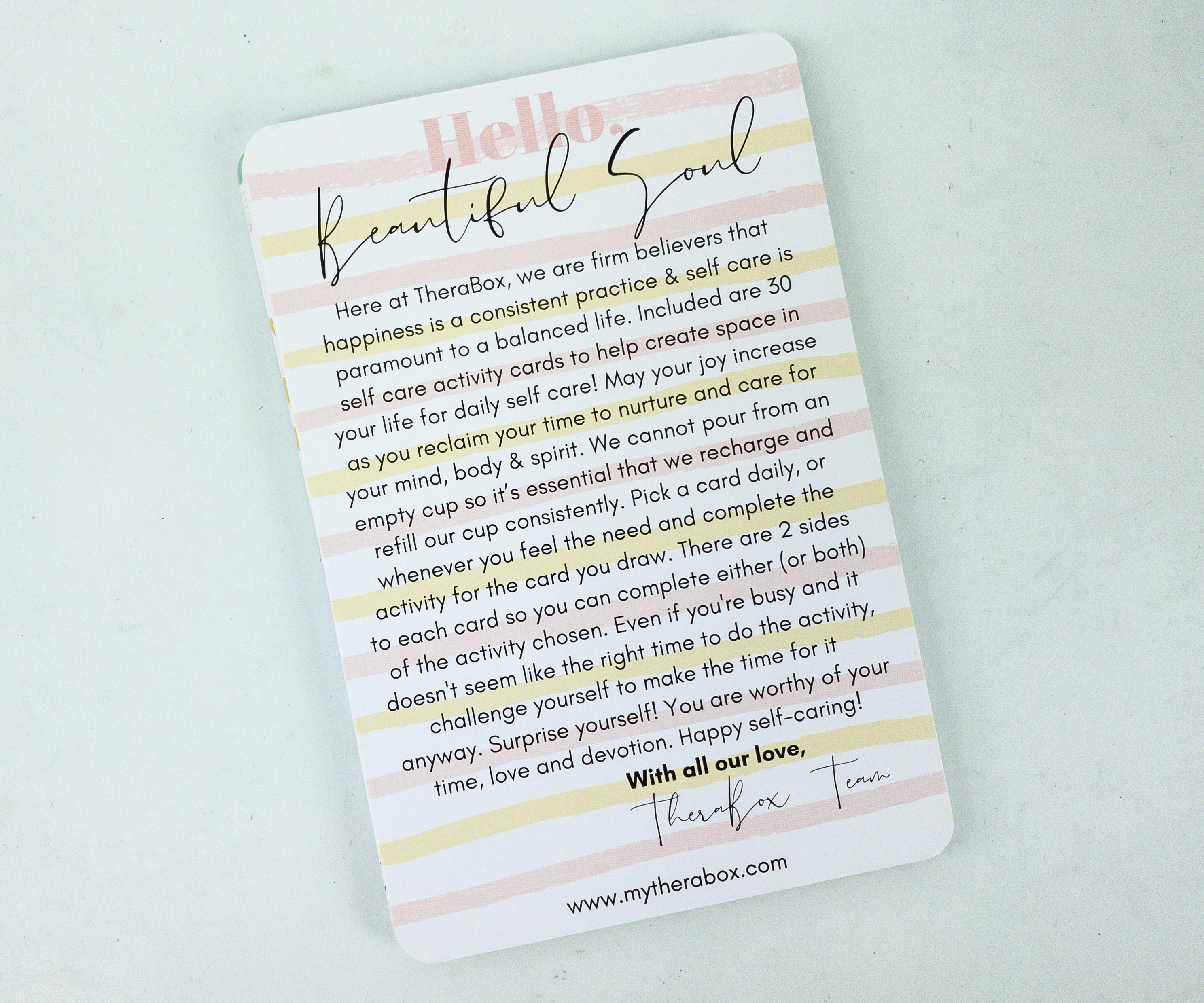 Happiness is a consistent practice and self-care is paramount to a balanced life that's why the curators of this box came up with this deck of cards!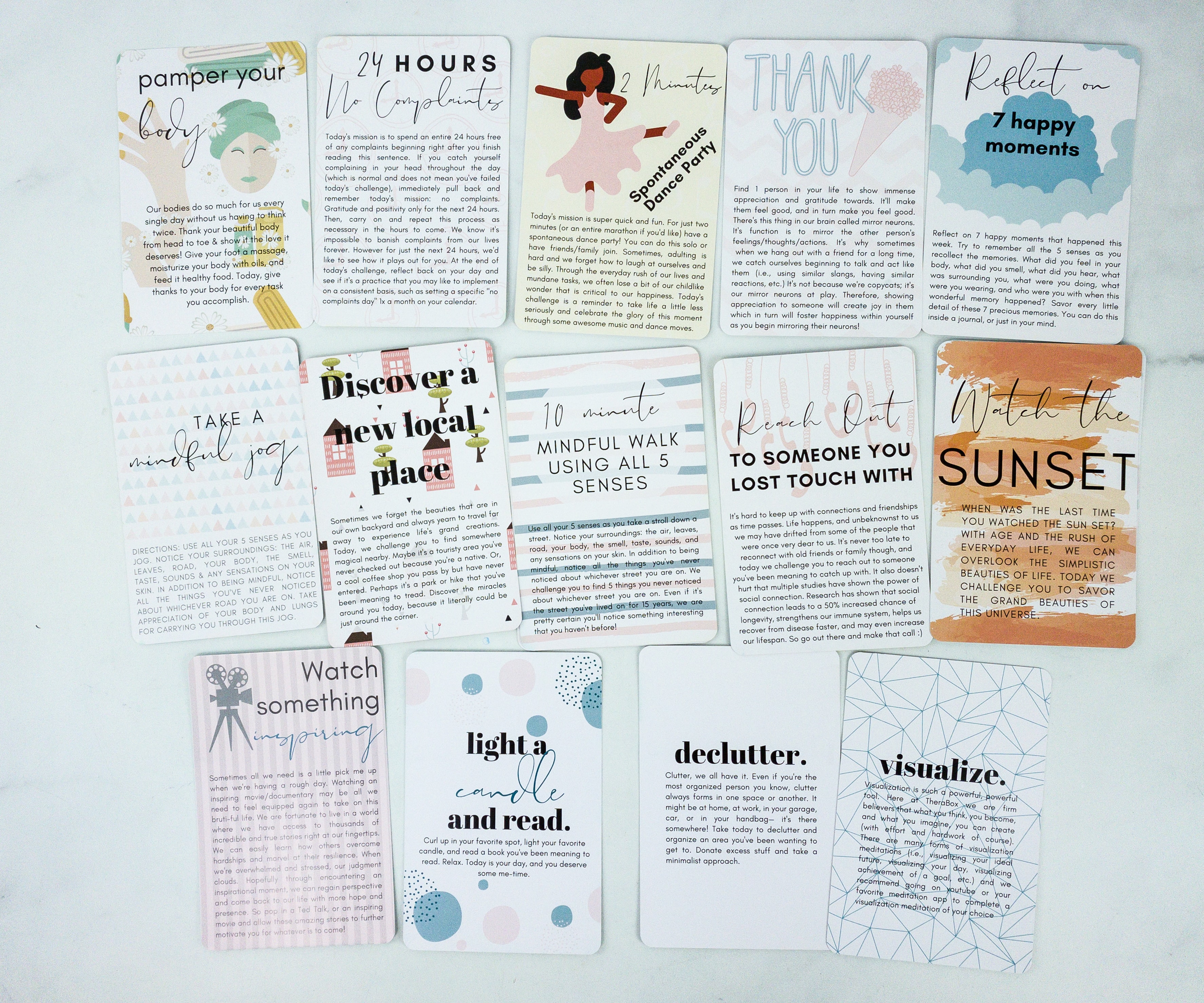 The cards are made to encourage and inspire you to make a change in your life!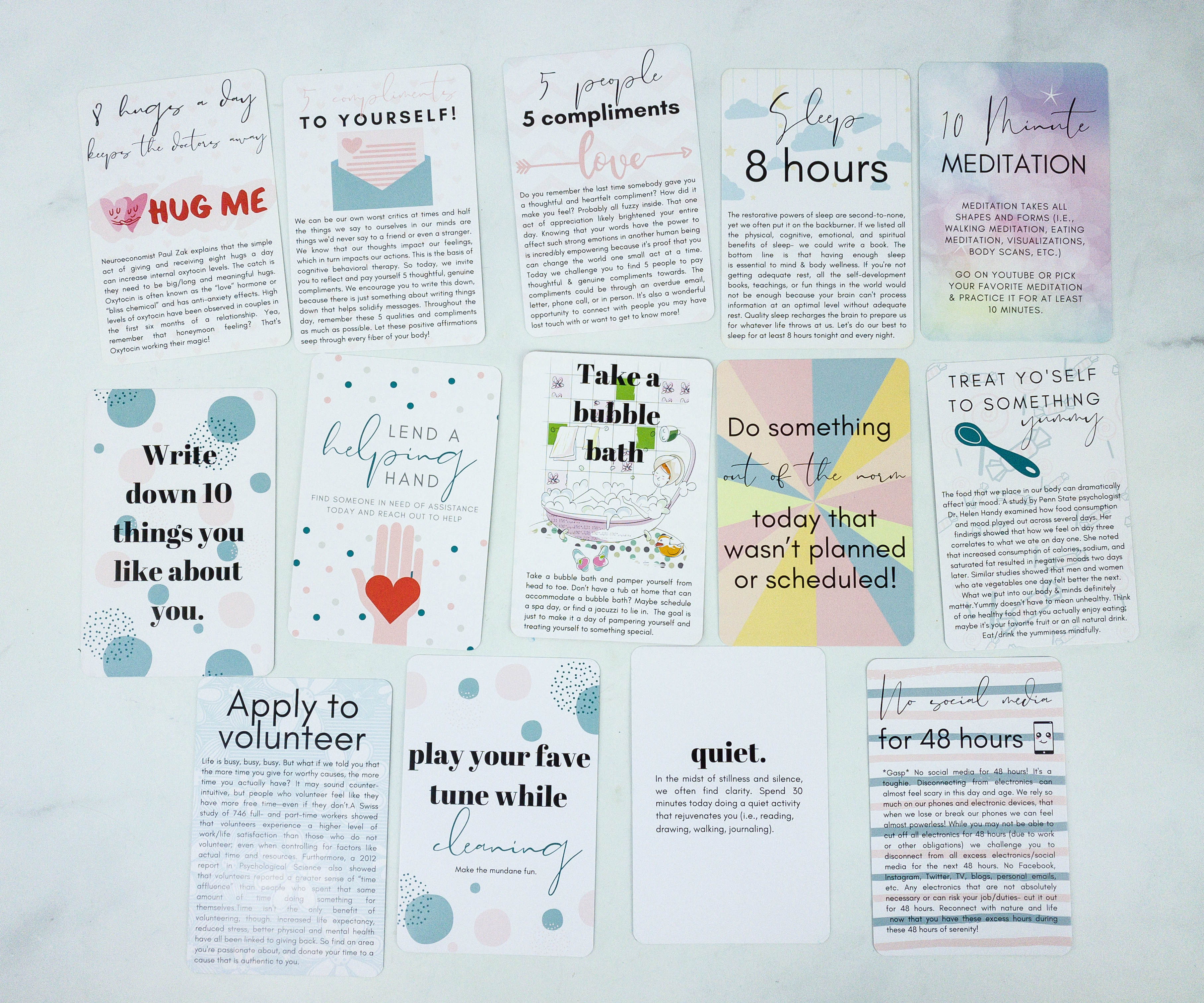 The activities are actually easy and relieving. They're feel-good as well!
Measurable Difference Galaxy – Charcoal Infused Illuminating Body Oil ($35) Infused with charcoal, this illuminating body oil is used to make the skin stronger and healthier, as charcoal can absorb minerals, toxins, impurities, and other harmful substances from the skin. It also helps clean clogged pores minus the adverse effects.
It's recommended to be used daily by massaging a thin layer over your face, neck, and body. The oil contains moisturizing and soothing properties that prevent the skin from getting dry and reduce the appearance of skin cracks.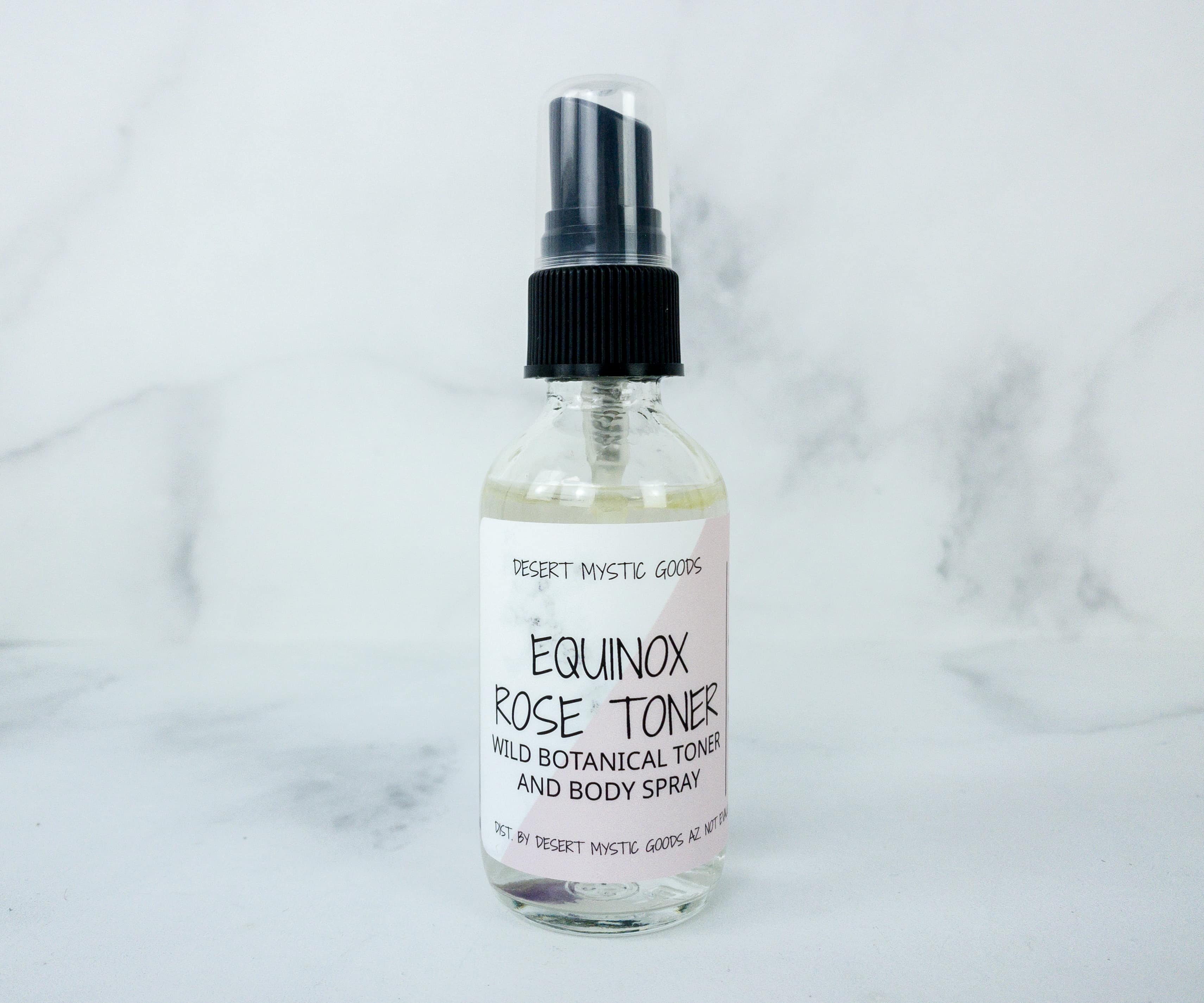 Desert Mystic Goods Equinox Rose Toner ($18) A toner can help you get that extra clean feel on your skin, plus it helps in removing traces of make-up, refreshes the skin while balancing its pH level. This rose toner is made with rose, chapparal, and mint which are blended during the new moon for a fresh start!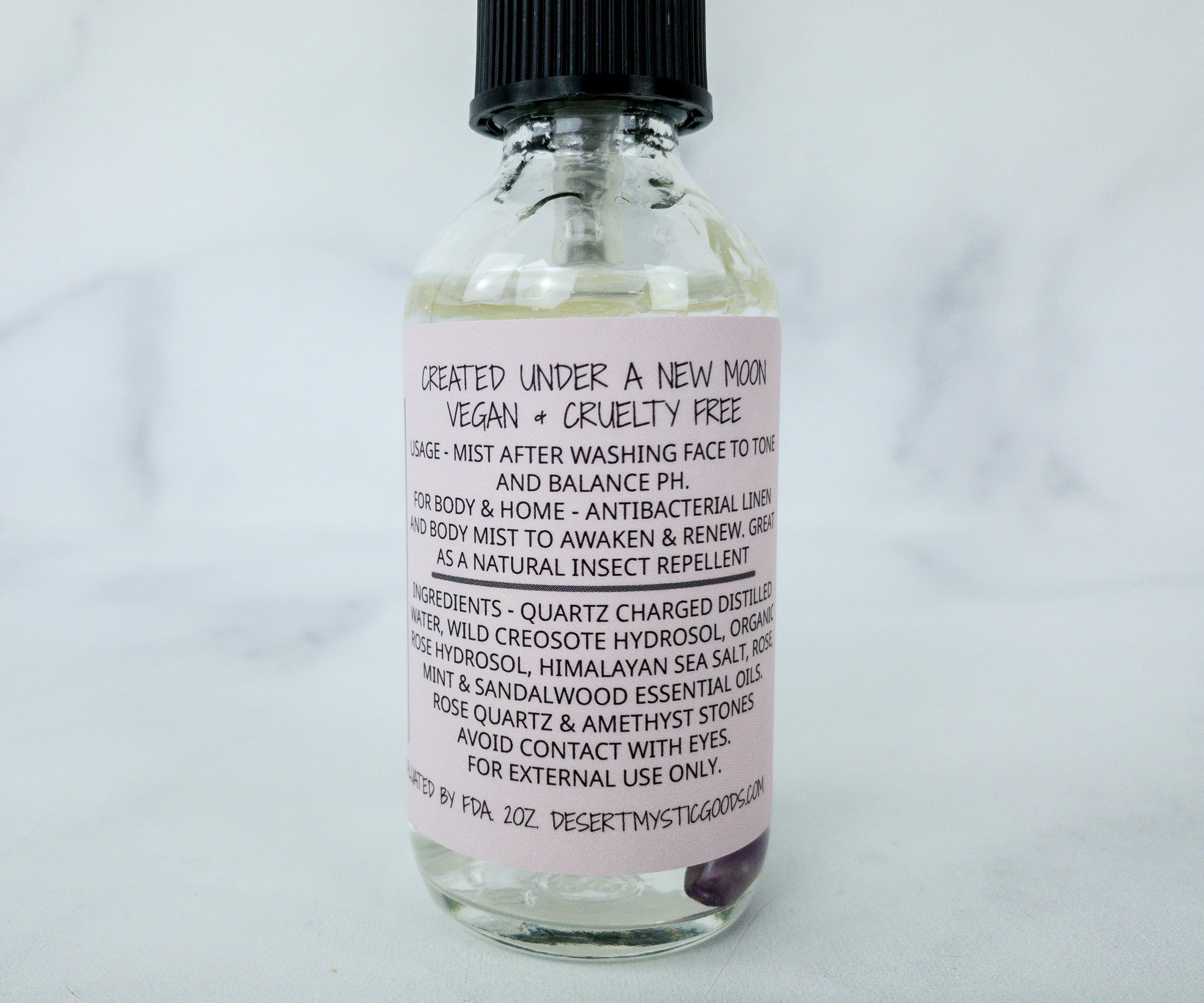 To use, just mist after cleaning the face and you're good to go. It also works as antibacterial linen, body mist, and insect repellant.
Without Contrast Boom Chakra Laka Essential Oil Roller With Gemstones in Namaste ($18) Essential oils really have lots of uses. This one helps calm and put the mind at ease, with the help of lavender and rose plus amethyst gems!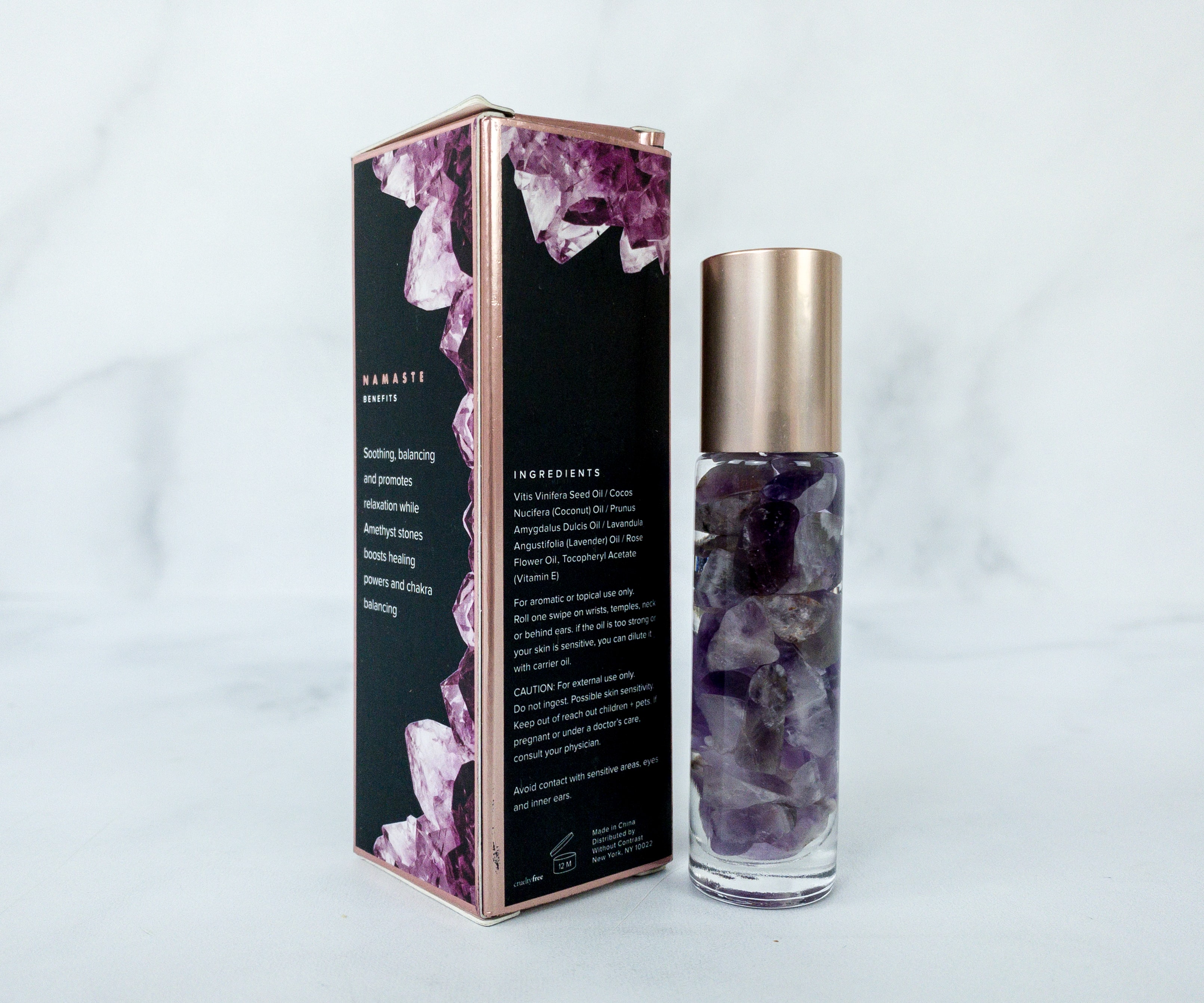 Aside from the calming and relaxing effects with the use of the roller, the look in the bottle is really stunning and pleasing to the eyes. The small size of the roller is also very handy that I can just stash it inside my bag and use it wherever and whenever I need to calm and relieve myself from stress!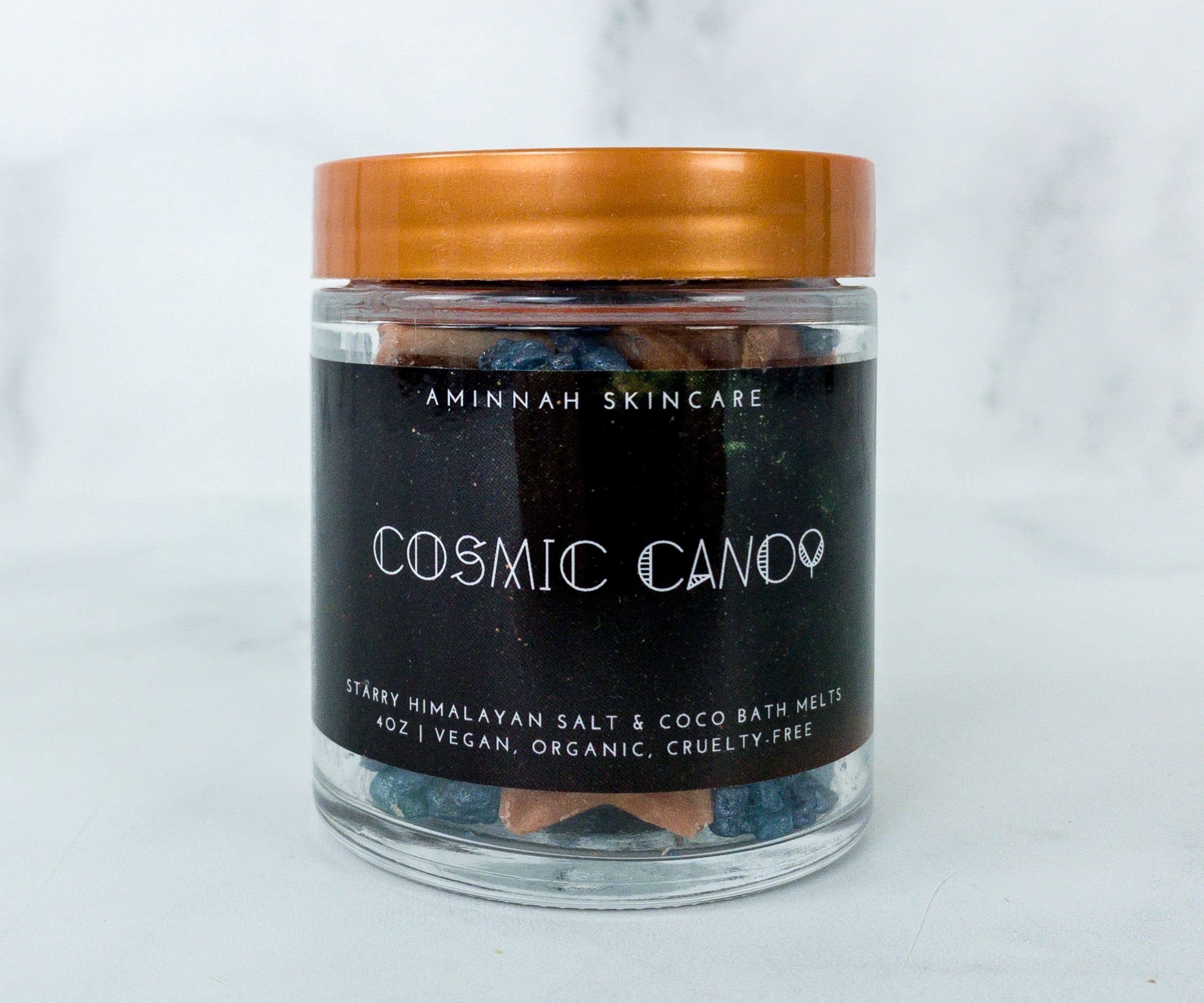 Aminnah Skincare Cosmic Candy Himalayan Bath Salts ($19.99) This vegan, organic, and cruelty-free infusion of premium Pink Himalayan salt rocks, shea butter, cocoa butter and rose gold fragrance oil help send the negativities away and uplift one's mood!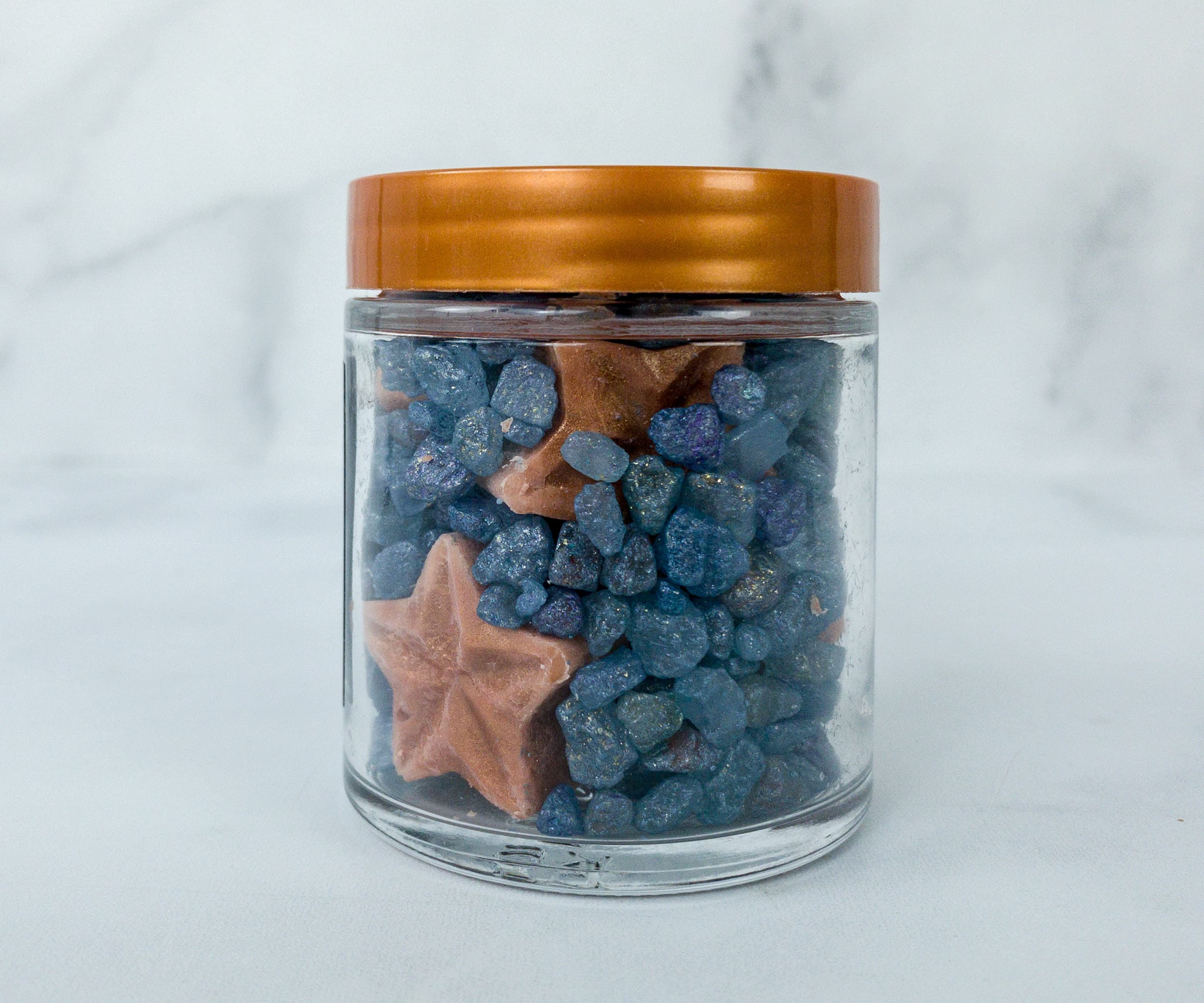 The arrangement of the contents on the jar is really impressive and beautiful. It's great for display on the bathroom counter!
Skin Essentials Minimo Blanc Charcoal Tooth Powder ($14.95) Charcoal helps in whitening the teeth, giving us a brighter and beautiful smile. This all-natural tooth powder with charcoal is fresh-tasting and fluoride-free, plus it contains raw cacao and white oak bark that helps clean the teeth.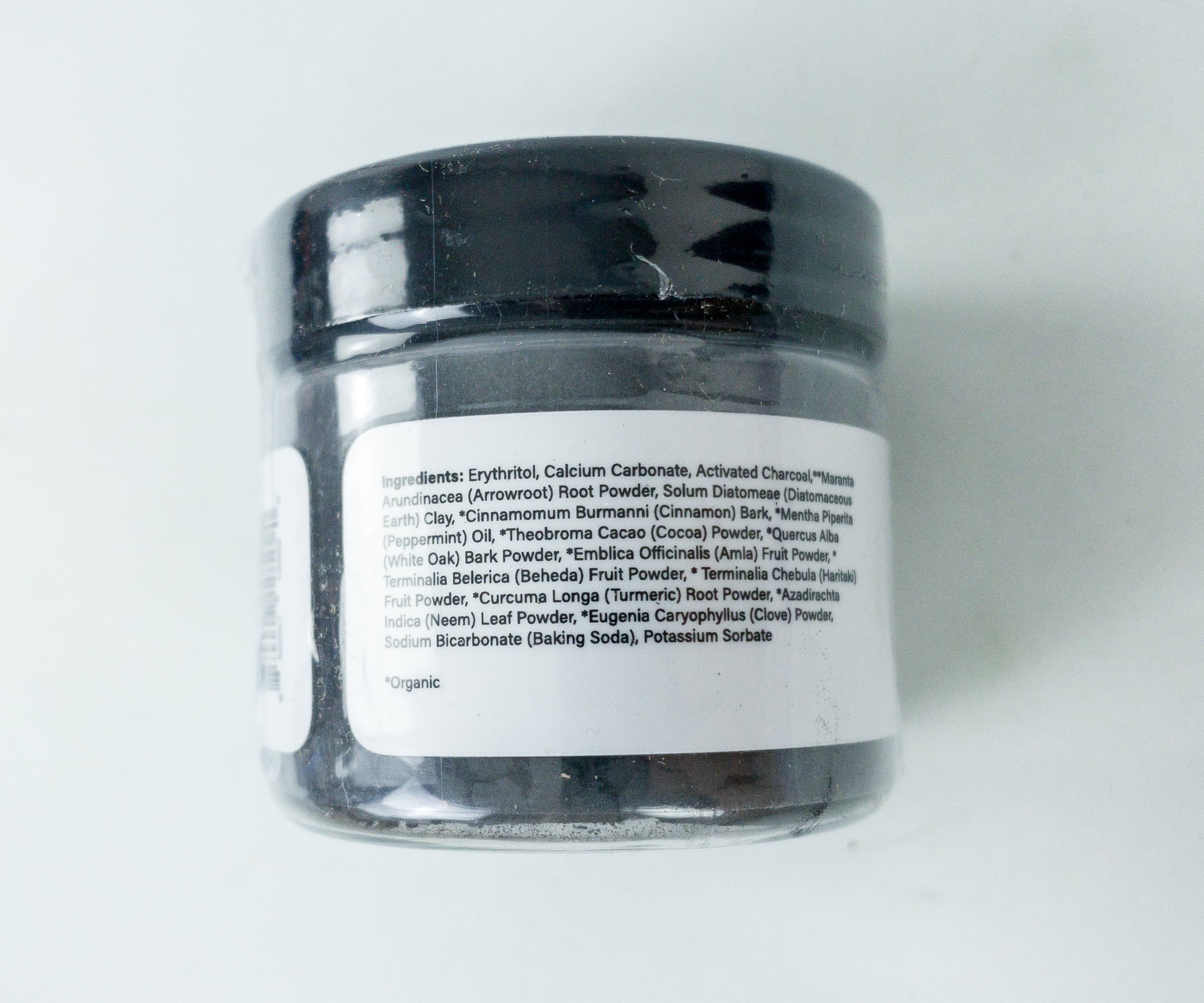 There are a lot of teeth whiteners in the market but if you're looking for something organic and all-natural, this one's for you.
After a long and hard day, everybody deserves a break, and this box certainly brought me items that I can use to relax and drive the stress away! I like the roller oil and the bath salts, not just for their obvious uses but also because they arranged the contents on the containers beautifully. I also like the mask and the charcoal oil to keep my skin healthy and beautiful, plus the amazing toner that I used to remove the last traces of make-up on my face. The charcoal tooth powder is pretty useful too. TheraBox is surely an amazing treat for myself. I'm looking forward to the upcoming boxes!
What do you think of this month's box?